Do you have narrow cheeks and a prominent forehead? If you do, then you have a heart-shaped face, gorgeous! You have been blessed with this beautiful face shape, and we would love to help you find the perfect hairstyles for it.
Celebrities never fail to inspire us with their styles, and when it comes to hairstyles, they always keep in mind their face shape. Take Scarlett Johansson or Naomi Campbell, for instance. We want you to look no less than a celebrity, so we present you with our favorite haircuts for heart-shaped faces.
Must-Try Hairstyles for Heart-Shaped Faces
No more worrying about how to style your hair when you have a heart-shaped face. Here are our favorite hairstyles just for you, beautiful ladies.
1. Blue Ombre
Blue and purple are two very beautiful colors individually, and when you combine them together, they make gorgeous hairstyles for heart-shaped faces.
Short straight hair looks much better when you color them, so it's not a bad idea to color your hair blue with a pinch of purple. Your overall look will be groovy, and everyone will ask you where you got the inspiration?
2. Two Braids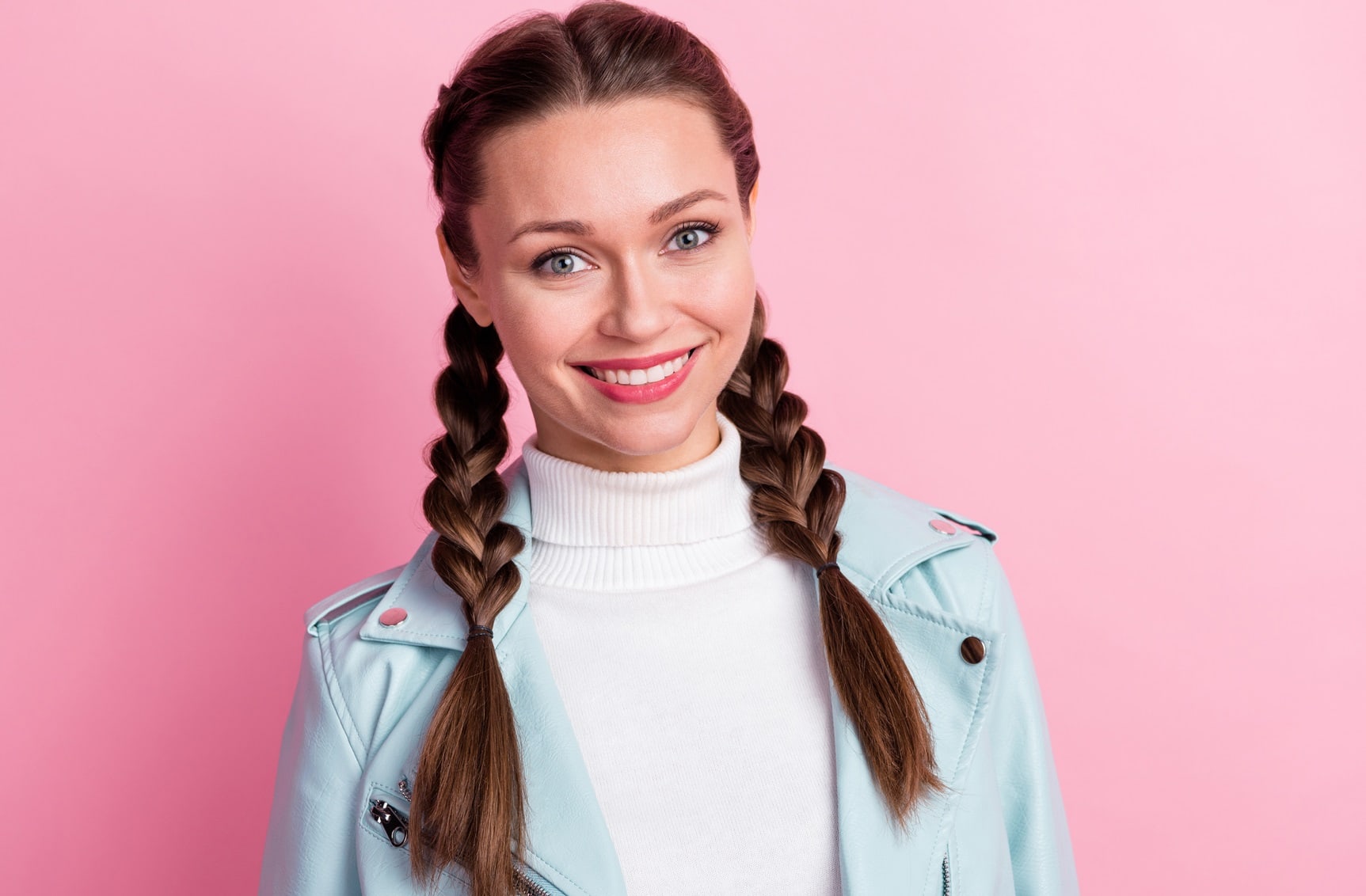 This one is for you for ladies who have run out of ways to style their hair. Two braid hairstyles never seem to go out of fashion.
Not only nerds but fashion models are also in love with this hairstyle. Whether or not you are one of the above, you can still rock two braids as you have a beautiful heart-shaped face.
3. Vibrant Red Waves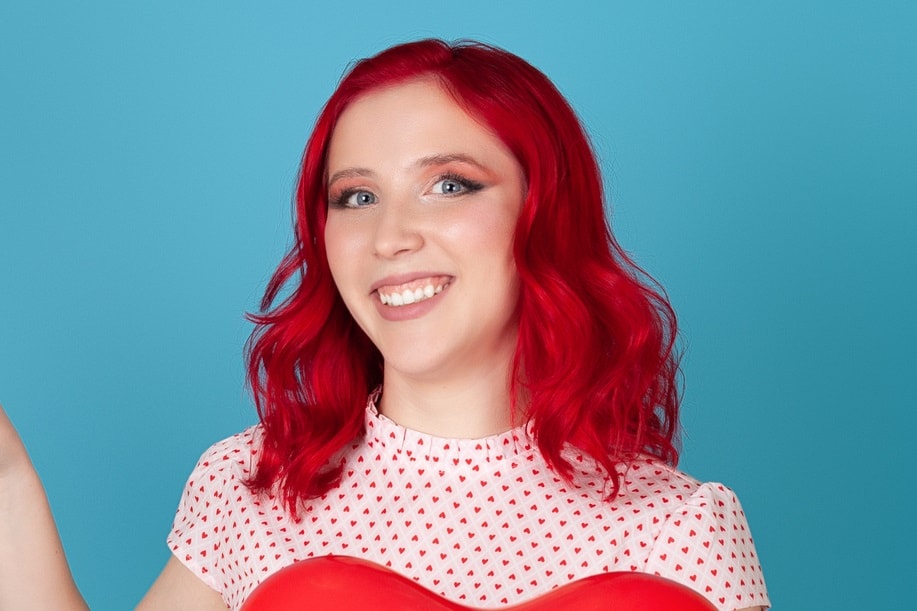 We try to put our favorite color in every possible part of our life. So if Red is yours, you should try coloring your hair with your favorite color. Only coloring Red will not make it look stylish; you should try waves.
If you have short hair, then it's the cherry on the top. Try this funky look at a party, and all the eyes will be on you.
4. Ponytail With Side Bangs
Ponytails have been a part of every girl's life with long hair. They never seem to disappoint us, but tying your hair in that same plain ponytail can look boring.
Instead, try side bangs with your ponytail, and there's no going back. This look can go with every outfit, whether you wear a casual tee and jeans or a sexy dress.
5. Long Blonde Hair
Last but not least, in the list of hairstyles for heart-shaped faces, blonde hair is always on a girl's hairstyle list. If you haven't checked this off your list, this is your signal to do it right now!
You will not regret trying blonde hair as it will make you look like you are ready to go on a ramp walk.
6. Middle Part Light Waves
For the ladies who like to keep it simple, you should try light waves with middle part hair. This hairstyle work can come to your rescue when you are in a hurry and can't make any hairstyles.
Just heat your curler or iron and make light waves within 10 minutes only! So you can still look beautiful even when you don't have time to get ready.
---
➯ Recommended Hairstyles For Round Faces
➯ Wanna Try Pixie? Styling Ideas for Round Face
➯ Try These Styles If Your Granny Has Square Face
---
7. Curly Bob With A Side Part
Bob haircuts for heart-shaped faces can be a real jackpot. And the reward gets double when you have curly hair. Prove those wrong who say that curly hair only looks good when they are long.
Show them you can rock curly bob with a side part for any occasion. The overall look gives us fun vibes, so why don't you try it for a road trip or surprise your partner with this haircut.
8. Sleek Space Buns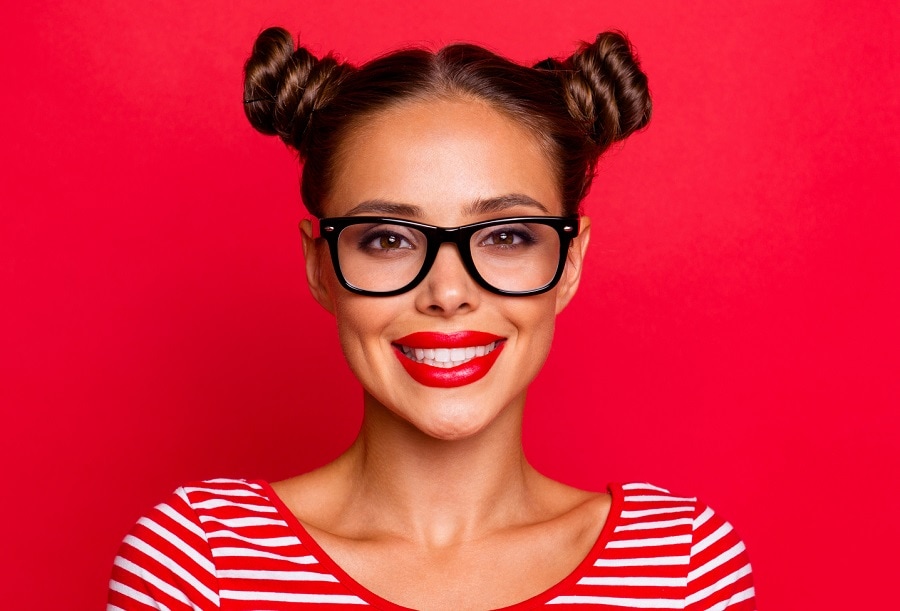 We all know the nerd in you likes to keep your hair all tied up. So why don't you try sleek space buns? It doesn't even make you look like a nerd, and it's so comfy!
Even the star of Stranger Things "Millie Bobbie Brown" tried this, and she slew the look. One of the neatest hairstyles for ladies with a heart-shaped face, sleek space buns are suitable for every hair type.
9. Choppy Bangs for Straight Hair
Bangs can be one of the best haircuts for heart-shaped faces. Alert! Each type of bang is suitable for a particular hair type, and we are only talking about straight hair here.
Choppy bangs will give more professional vibes, so whether you meet a client or host a charity event, choppy bangs will be your biggest supporter there.
10. Caramel Brown Straight Hair
If you have naturally straight hair or have done rebonding in the past, you should try highlighting your hair with caramel brown.
The name sounds tasty, right? It actually looks very beautiful on heart-shaped faces because it will take the attention off the jawline and make everyone appreciate the overall look.
11. Boyish Haircut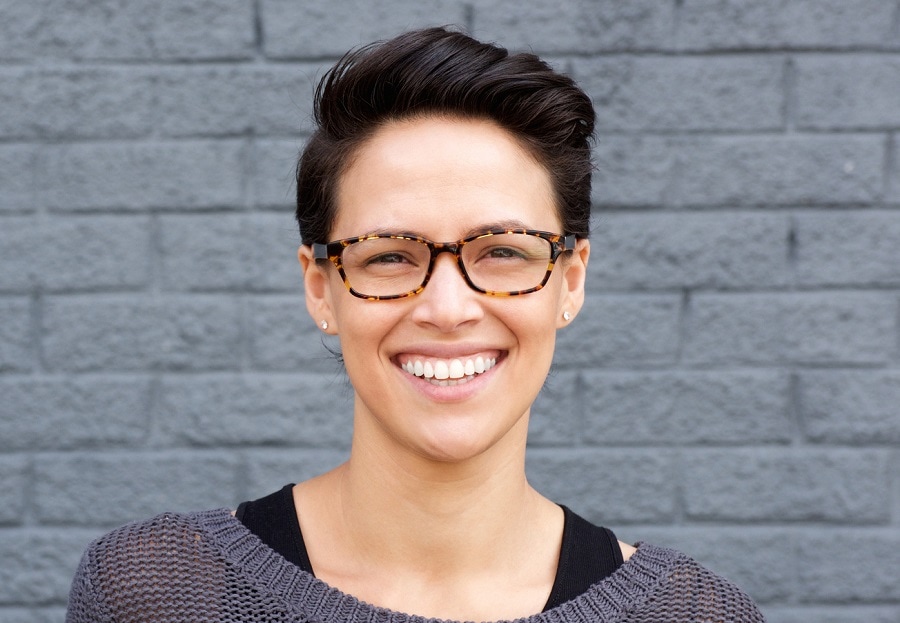 If you're looking for haircuts that require low maintenance, then you should definitely go with boyish haircuts. Such hairstyles ask only a few minutes of your schedule and give you a cool look in the end. Say goodbye to sweat causing due to long hair in the summer season.
12. Messy Hairstyle
Sometimes messy can be good for you. For instance, try a messy hairstyle, and not a single person will say that it looks bad on your heart-shaped face.
Instead, the messiness will take the focus away from your sharp cheekbones and give you a gorgeous look. So it's time to take some risks and amaze everyone with a messy hairstyle.
13. Romantic Bun Updo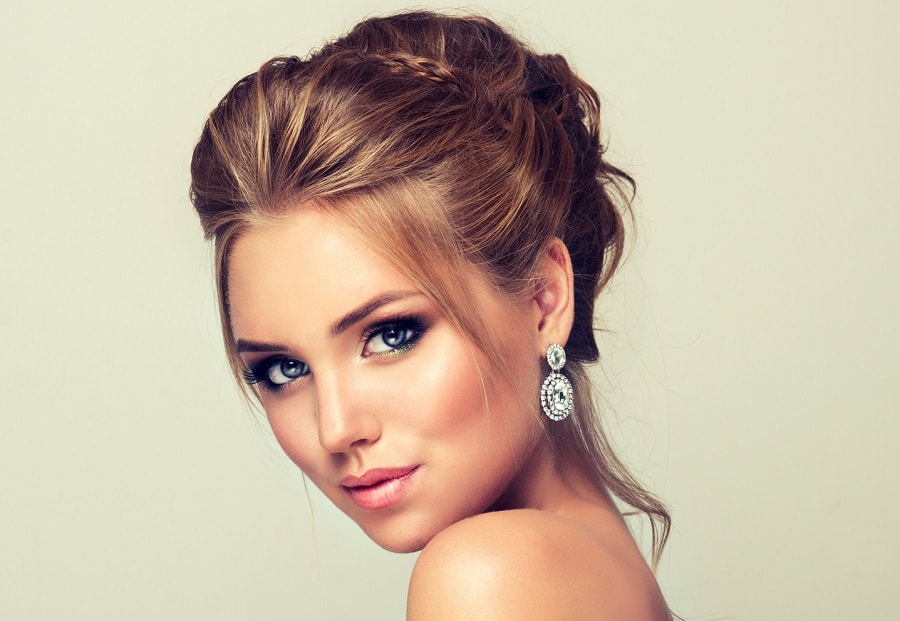 You know that light feels when you get to tie your hair in a bun. What if you can get that feel at a wedding or a dance event.
How? Just try making a thin braid in the front and tie up the remaining hair in a bun. Leave some hair from the sides in the front and tada! You will look so beautiful as it will enhance your heart-shaped face.
14. Short Hair Waves
Waves always go with every hair length, whether long, middle, or short. If you have short hair, then you should definitely try waves. Trust us; you will end up falling in love with your hair and your heart-shaped face.
Parting your waves from the side will give a bold look. Try wearing long earrings when you are wearing a dress as it will enhance your overall look.
15. Long Hair With Toffee Highlights
There are a lot of options available when you decide to highlight your long hair. If you ask us, we recommend you go for hot toffee highlights for your heart-shaped face.
It will not only make you look stunning but also gives you an innocent look. You should try lightly curling your hair and parting it from the sides.
Finding a perfect hairstyle for a heart-shaped face can be tough, but we made you skip to the good part with our hairstyle ideas. We took hairstyle inspiration from famous TV stars and actors with heart-shaped faces.
Whether it was Black Widow, who inspired us, or Reese Witherspoon, don't get angry if we didn't say the name of your favorite star. We are inspired by all of them and hope you get inspired by our article. We hope that you try these hairstyles and tell us you like them!