Let's face it. Bob may be one of the most stylish short hairstyles, but not everyone can pull it off. This is especially true for women who are afraid of losing their feminine side when they don such a short hairstyle.
Here's some good news: You can enjoy the bob cut while still maintaining your feminine look with the help of side-swept bangs!
Side bangs add a touch of softness which balances the cool bob hairstyle, giving you a chic and edgy bob with a side bangs hairstyle. Keep on reading to discover the different looks you can have with this hairstyle.
Different Ways to Style Side Bangs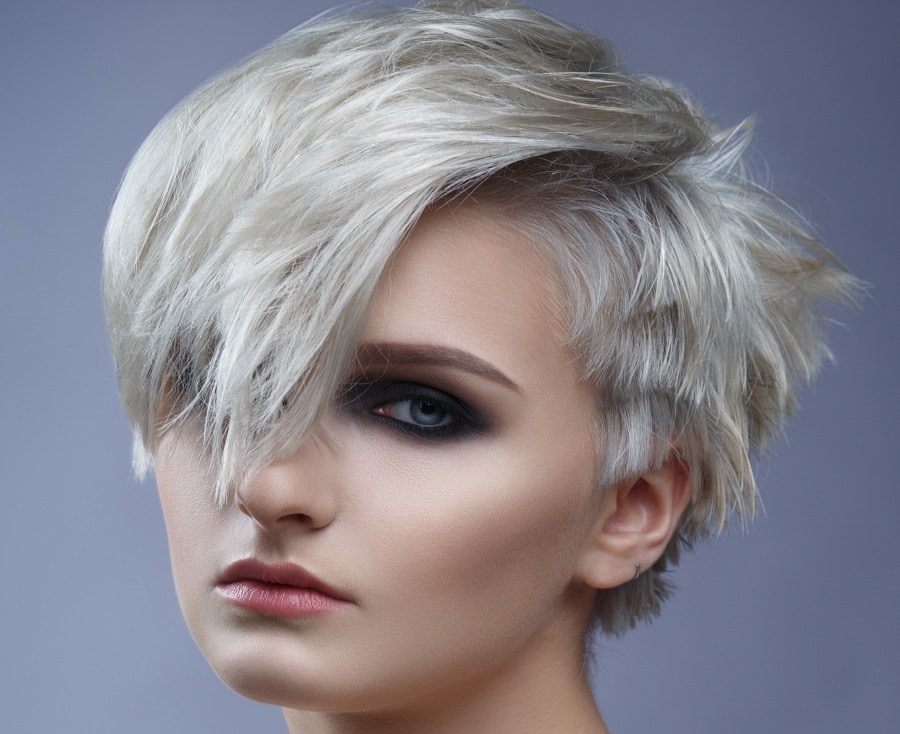 Side bangs may be the answer to your dilemma, but just a heads up, this type of bangs is the most difficult one to style. Fortunately, we've compiled the best side bangs styling tips below:
Style your bangs first
If you have a cowlick—which is the worst thing to have when styling bangs, we recommend styling your bangs before your bob cut. By doing so, you can have full control over the shape and look of your bangs (and the cowlick) before they dry completely.
Use the concentrator attachment of your dryer to achieve maximum smoothness and shine
Using this attachment, push your bangs side to side and back and forth until you achieve the loose and flowy look.
Pay attention to the direction you blow-dry
If you want to achieve that beautiful curtain swoop, it's recommended that you blow-dry your hair towards your face and then the floor.
Chic and Edgy Bob with Side Bangs Hairstyles
Bob with side bangs is one of the stylish and chicest short hairstyles you can try. Below are some of the best hairstyle options that you can try if you want to join the bandwagon:
1. Layered Bob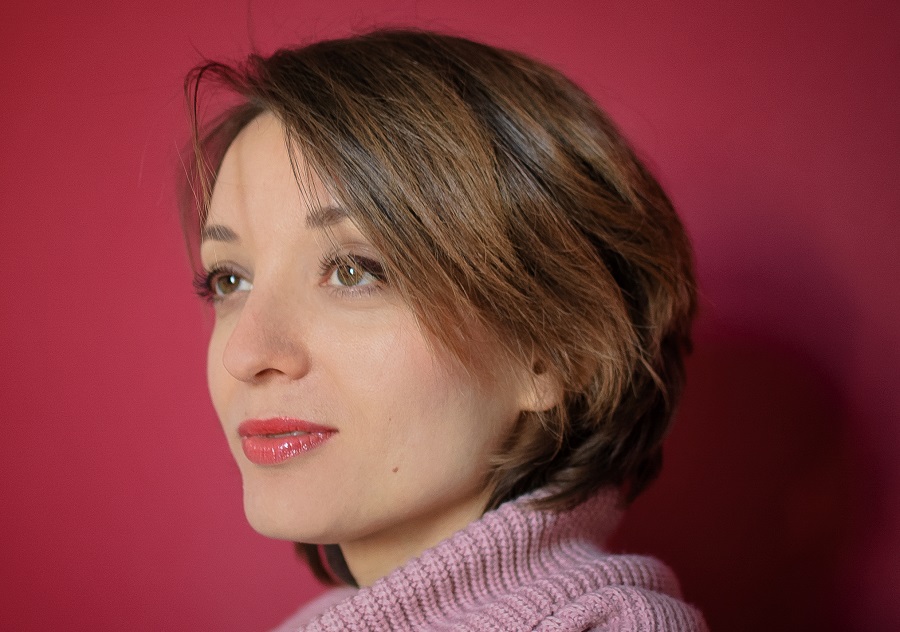 Don't think short side bangs won't be flattering to your face shape? Well, you should try long side bangs, which will perfectly frame your hair and add a feminine touch to this extra short layered bob haircut.
2. Low Maintenance Bob
Contrary to popular belief, bob with bangs hairstyles don't need to be fussy! Take this low-maintenance bob, for instance. Its length and layers are so simple that you don't need too many products or tools to style it properly.
3. Lob with Full Side Bangs
If your forehead makes you extra conscious, full side bangs would be perfect for you as they will conceal your forehead in the most stylish way possible. Plus, it matches the modern lob quite well.
4. Short Layered Bob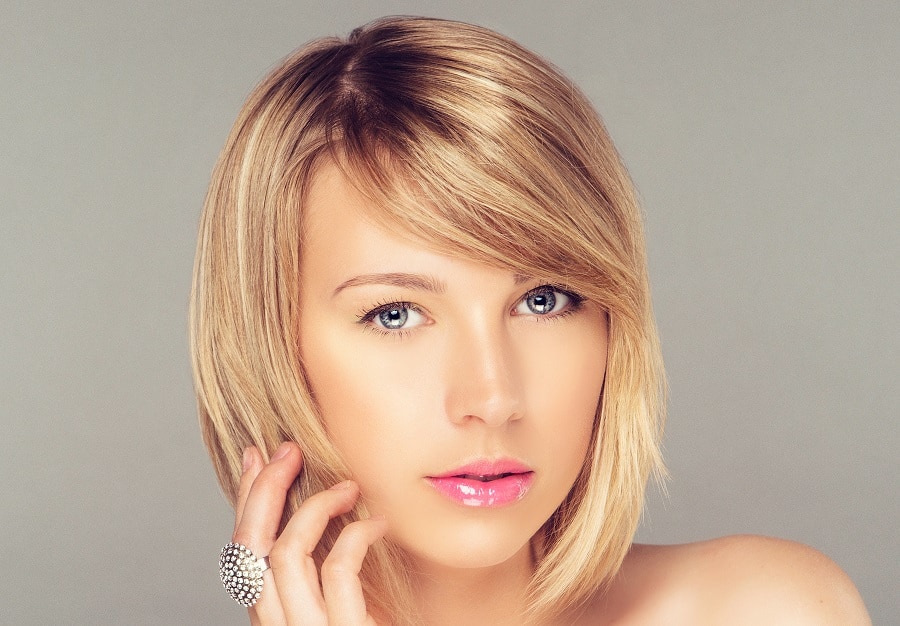 Do you want an edgy look with a whimsical touch? This short layered bob is the perfec as the whimsical look of the side-swept bangs balances the shortness and edginess of the layered bob.
5. Curly Blonde Bob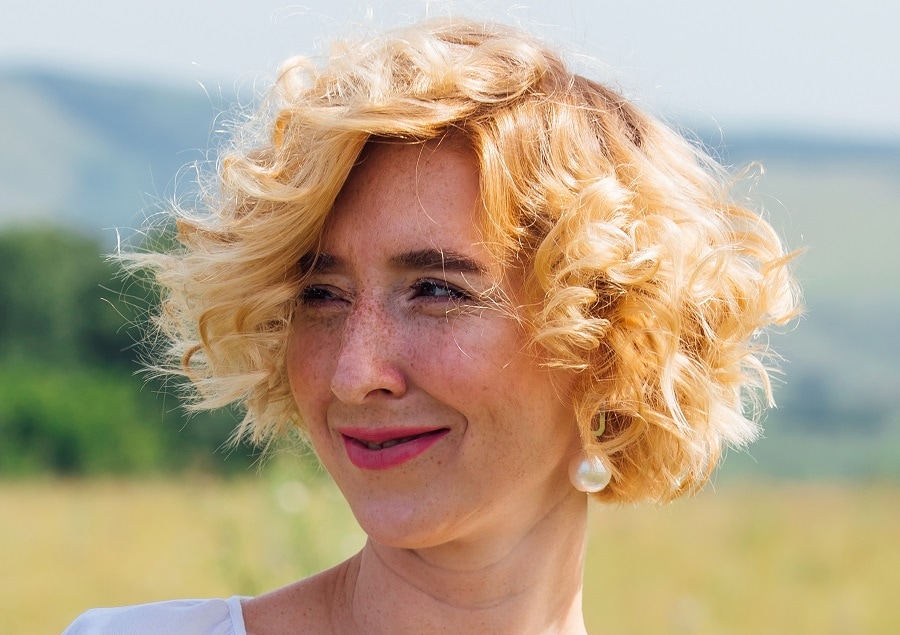 Who said you need to have straight hair to cut your hair short? This curly bob with side bangs will surely beg to differ! Just make sure to keep the layers at the same length to style your curls easily.
6. Blunt Lob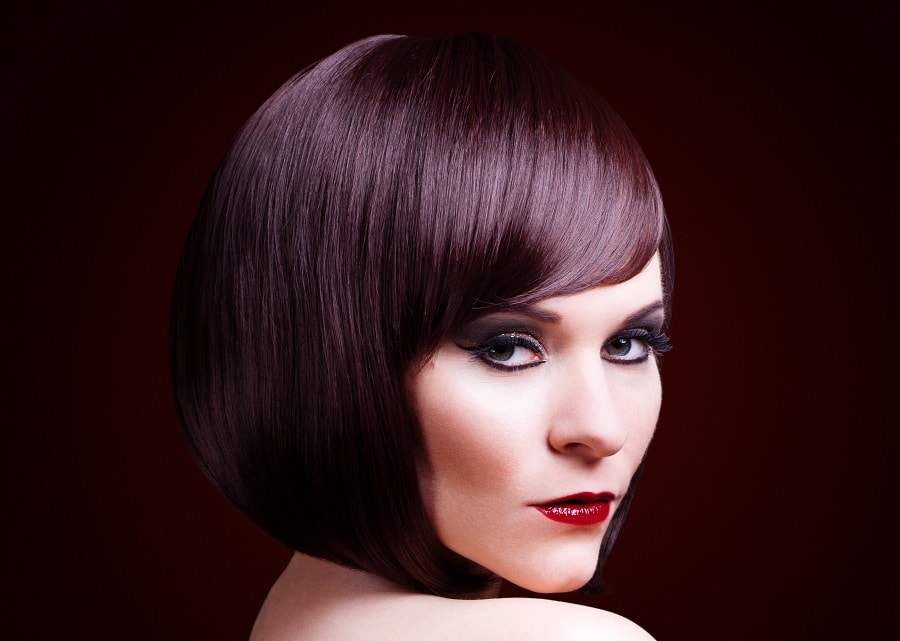 Nothing will make you look more polished than having a perfectly styled blunt lob with slick side bangs. To achieve this look, you will need a leave-in conditioner and a lot of gel and hairspray.
7. Wavy Lob and Curtain Bangs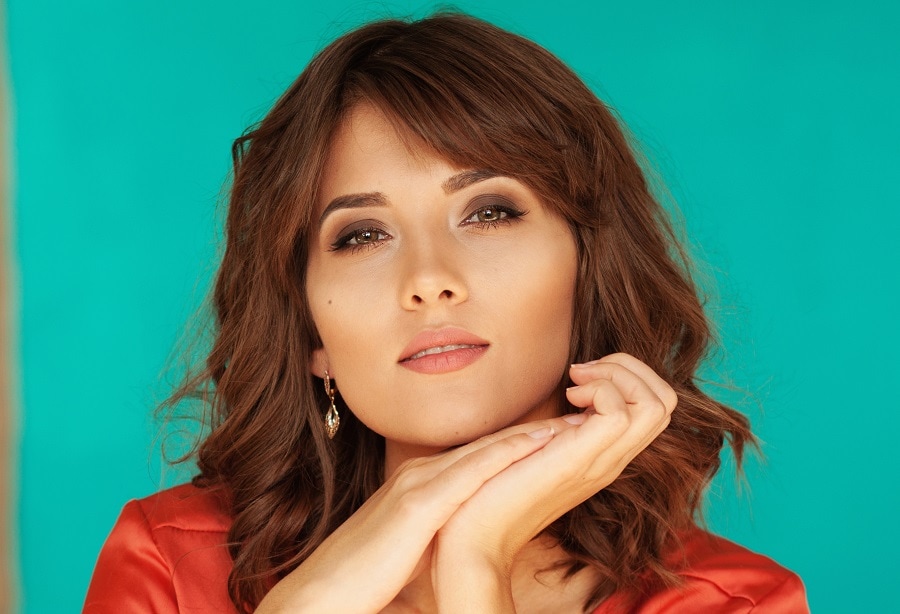 Wavy lob is a classic, while curtain bangs are one trend you should be jumping in right now! So if you want to conceal your slightly big forehead but show off your gorgeous cheekbones, this is the hairstyle to try.
8. Pastel-colored Layered Bob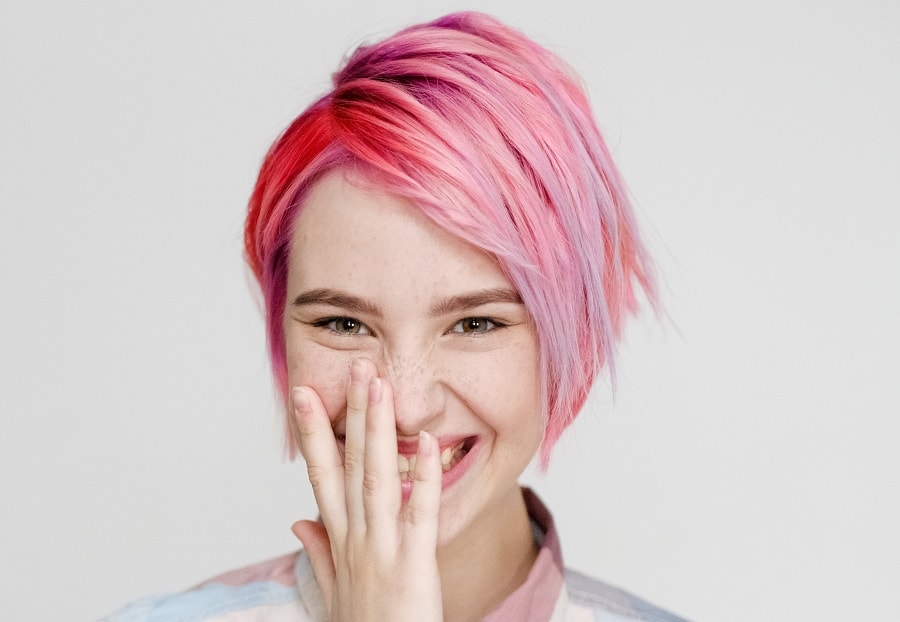 A short layered bob may be the most challenging type to work with because of its layers and length. The good news is you can easily add a feminine touch to it with short side bangs and a fabulous pastel hair color!
9. Short Stacked Bob with Subtle Fringe
Do you want to enjoy an edgy bob without the hassles of styling associated with it? Then, the short-stacked bob is your best bet as it won't require a lot of styling—just a blow dryer and a small brush will do.
10. Blunt Ginger Lob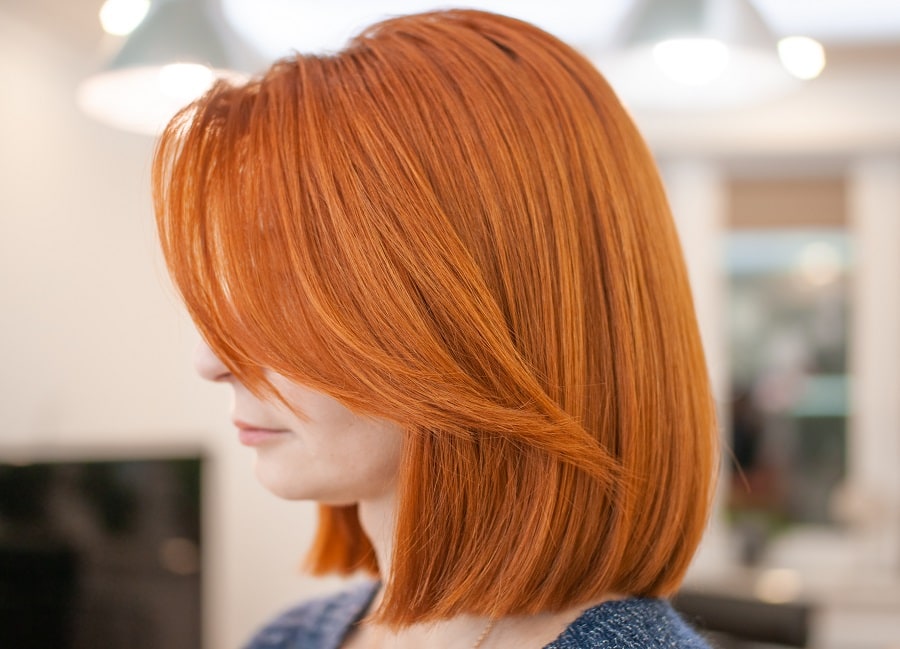 A blunt lob is the best option if you want to keep things simple and classy while growing out side swept bangs will make your entire look more modern and exciting.
11. Asian Short Bob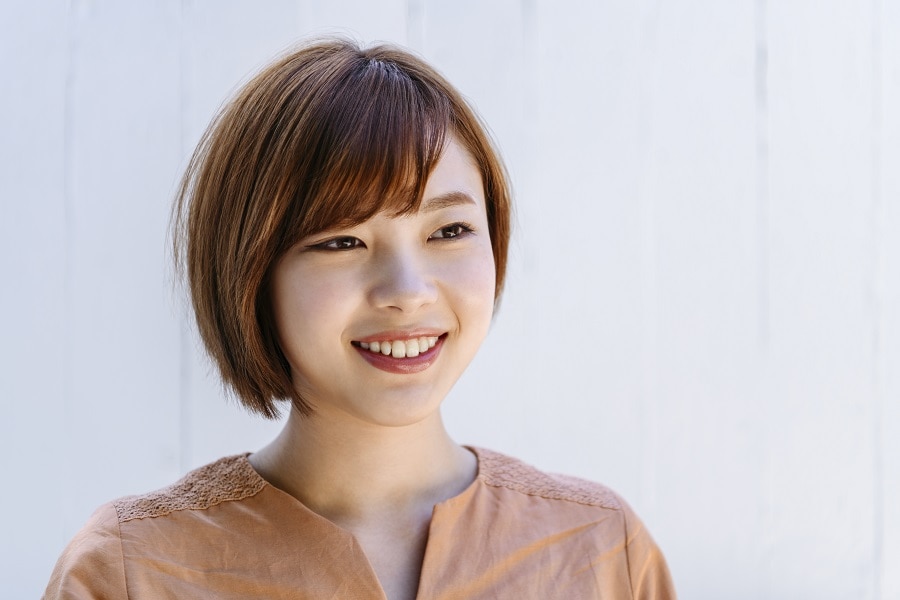 Here's another sweet and simple bob with side bangs option for you. Featuring the most versatile side bang of all (the side-swept), this hairstyle would pretty much work well on almost all face shapes. So simple and versatile, what more can you ask for?
12. Short Bob with Wispy Bangs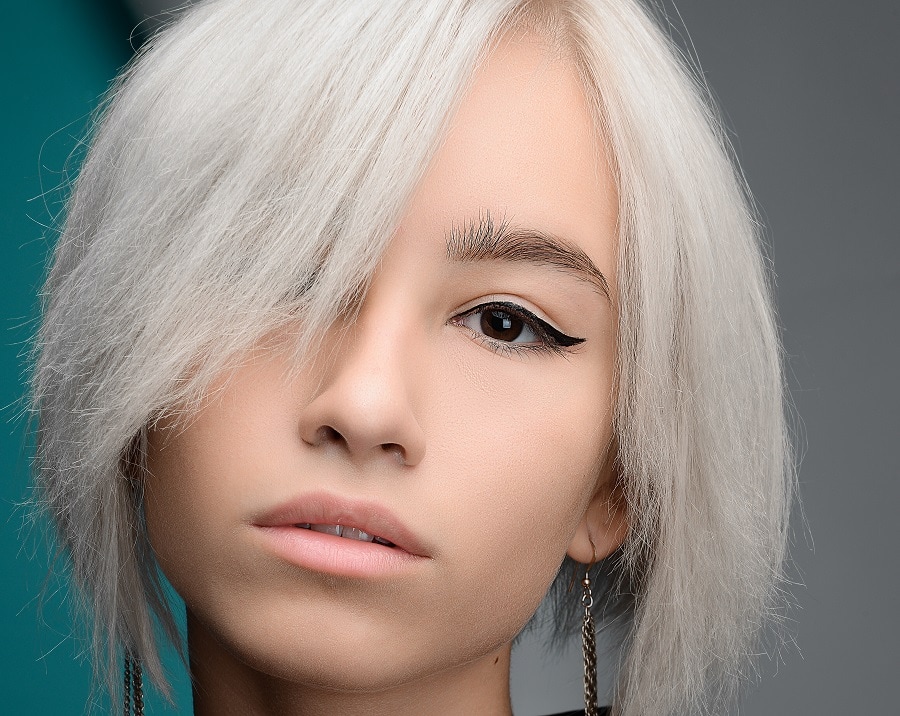 The wispy bob is a whimsical and edgy hairstyle that can make boys' heads turn and the women go green with envy. To achieve that full-on whimsical look, we recommend dyeing your hair platinum blonde too!
13. Lob with Feathered Bangs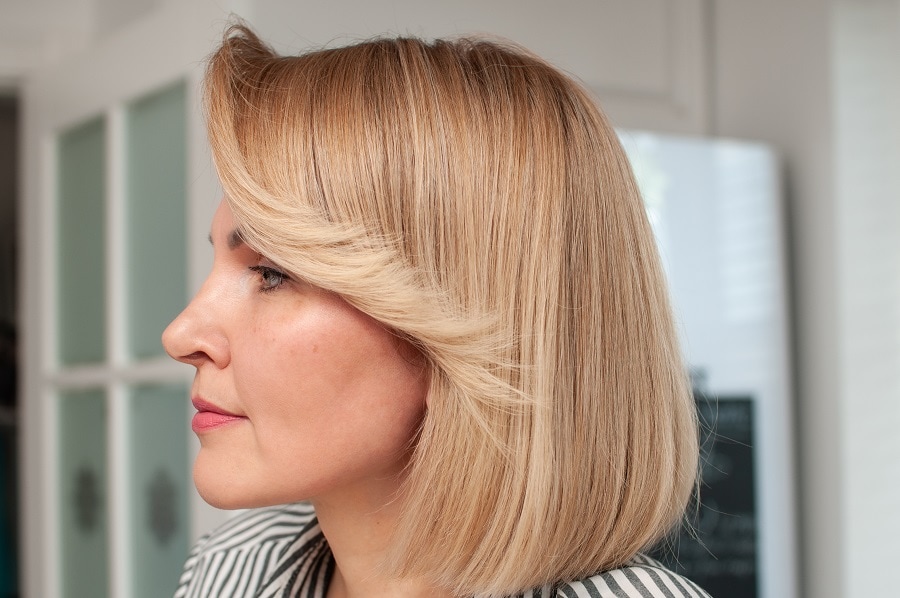 Do you find side-swept bangs to be a bit boring? Then, you should check out the feathered bangs, a textured version with flipped-out ends of your usual side bangs. When done in different lengths (like the one in the photo), it can create symmetry to your entire look.
14. Short Layered Bob
Can't decide whether to go for a medium or short bob? Check out the short layered bob! Sporting this hairstyle will make your hair look thicker and more volumized if you have thin hair.
15. Blonde Balayage on Bob
The blonde balayage hair color creates the illusion of length, making your bob hairstyle look a bit longer than it is. This is perfect for women with round faces as it frames and elongates the face at the same time.
Side bangs are your best friend if you want to live the bob life! These go well together—as long as you know how to style both hairstyles well. Since we've already provided you with a fantastic bob side with bangs ideas and tips, you can—without a doubt—choose the best bob look that will fit your personality.