Would you like to draw attention to your eyes or add a little edge to your look? Then short bangs might be a hairstyle you wish to consider. You can keep peoples' attention on your lower face, add depth to your look, or have a little fun with this.
Bangs make a major change to any hairstyle, and they can drastically change the shape of your face, too. If you'd like to know how they can help you change up your look, then keep on reading.
Best Short Bangs Hairstyles
Looking for ideas on how to cut your new fringe? Check out the looks below to see what you can do.
Blunt Bangs with Bob
Bobs and bangs go hand in hand a lot of the time. They always look so good together.
If the hair on your forehead is blunt then you can draw a lot of attention to your face, too. It's a fun and edgy look. It's also so simple you'll adore wearing it.
Graduated Red Hairstyle
Having the front sections of your hair shorter than the sides and back creates a very cohesive look. It can help you stand out. The short wispy bangs in this hairstyle also do that.
The color here is a very natural but also vibrant red that will help you stand out further.
Natural Hair with Highlights
If you want to draw a lot of attention to your hair, then consider highlights. They can really draw the eye. The blonde shade is lightly laced through black hair with bangs here. This creates a very dynamic and fun look.
Short Bangs for Fine Hair
Short hair with bangs often gives a fuller look to fine hair. They're usually a uniform length and cover big foreheads. However, the hair here is very choppy. This stops your face from looking too long.
Long Wavy Tresses
Having short bangs paired with longer tresses creates a delightful contrast in a look.
You can keep a lot of attention on your face, but you'll still have nice elegant locks to style. Here these blonde tresses are styled in a very natural wavy manner.
Cute Curly Bob
Bobs can sometimes look flat. If you curl them, then you can make them lively. Curls add so much volume and fun to this hairstyle!
Adding little curly bangs also makes the look more fun. Your look will be like you have an outgoing personality when you wear this.
Messy Ponytail
Sometimes it's easier to just pull your locks out of your face. You can do this by wearing a small, messy ponytail.
It creates an everyday look that's easy to achieve and very laid back. Round out the front by adding a fringe.
Blonde Curls
Blonde and pink go well together no matter what hairstyle you have.
Here the short bangs stand out as they're pink. The rest of the curly locks are blonde. They pull over to one side of the head and rest on the shoulder.
Short Dark Bob
If you have fine hair, then you may want to keep your locks short so you don't stand out too much.
Adding bangs at the front can make your tresses appear thicker. It's a very sweet and simple hairstyle that suits people with busy everyday lives.
Long Straight Hair
This long hairstyle really suits women over 40. It makes you look very mature, and it's quite a classic look for women of this age to wear.
The dark color of the look helps highlight your face. The short cropped bangs in the hairstyle also draw a lot of attention to your eyes.
Brown and Green Shag
Dark brown and faded green go really well together. Here there's a shaggy hairdo with feathered bangs longer at the sides and shorter in the middle. Young people who favor an edgier appearance will love playing with this look.
Bright Blue Bob
Blue is one of the most attractive colors you can wear in your hair. It'll make people stop dead in their tracks and be captivated by you.
However, the hairdo itself is very simple. It's a nice, classic bob that curls under the chin. It's rounded out with a fringe.
Thick Wavy Bob
People with thick hair look really good with a wavy texture. This is a very loose wave style that appears effortless.
The rich and unique color makes this style look absolutely wonderful. Styles like this are incredibly striking when you pair them with a bold makeup look around your eyes.
Asian White Bob
Do you really want to stand out from the crowd? Then a white bob will help you do that. The eye-catching bangs of the blunt bob are longer on the sides. They have a slightly choppy texture at the bottom.
Wet Pixie Cut
The wet hair look is very trendy these days. You typically see it worn on long hair.
However, here's a pixie cut with bangs that features the style. It really helps emphasize your features. It's also great for making your hair look thinner if your locks are naturally too thick.
Extra Short Blonde Bangs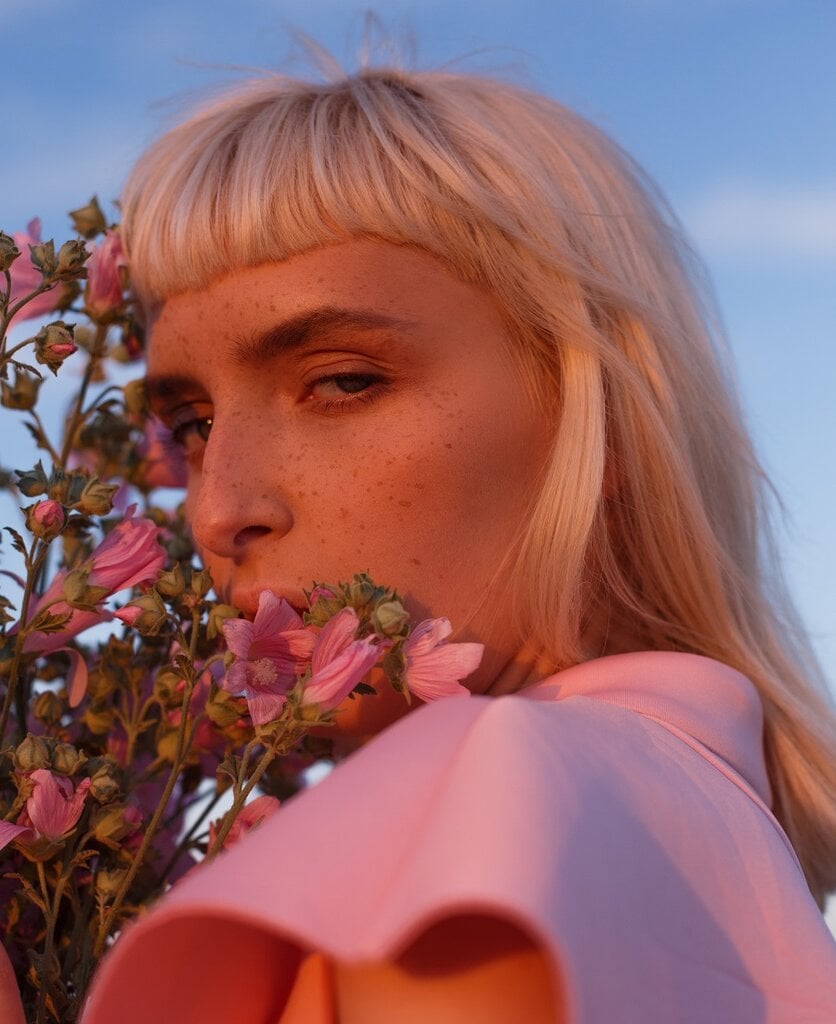 This short blonde bangs usually stays away from the eyebrows. These ones stop at the mid-forehead instead. It also creates a slightly edgy vibe. The light hair color makes this very beautiful.
Short Asymmetrical Bangs
Chunky highlights were very popular in the 2000s. You can see them re-emerging as a trend this year. The natural locks are incredibly dark.
There are streaks of a lighter tone highlighting some of these curls. The bangs are mostly dark, but they're asymmetrical. Their shape makes them stand out a lot.
Curly Green Bob
If you're interested in a totally edgy look with short bangs, then consider an undercut. The sides here are shaved.
However, you can't fully see them, as the rest of the curly tresses cover them. The bright green color adds another edgy aura.
Playing with your hairstyle is incredibly fun, and short bangs are a great way to help you do that. You can change your entire look with them. They can also make your face look completely different by covering your forehead.
Consider how you'll feel when you get this brand-new haircut. You'll probably feel revitalized and like a totally new person.