Forty is a critical age for men when it comes to their hair texture and hairstyles. This is the time when some men lose most or all of their hair. On the other hand, there are men who only lose some or absolutely none of their hair.
You can be any of these cases of hairline but do not think that you had lost all the versatility that came with your hair when you were younger.
These Hairstyles for Men Over 40 shows that you do not need to get bored with your hair just because you have turned a fabulous forty.
Hairstyles For Men Over 40
Just keep the shape of your face and your existing hairline in mind, and you will see that you have more options than one.
The right hairstyle can, in fact, make you look younger and give the appearance that you have no hair problems at all. It is indeed true that clever styling can do wonders.
Crew Cut Hairstyle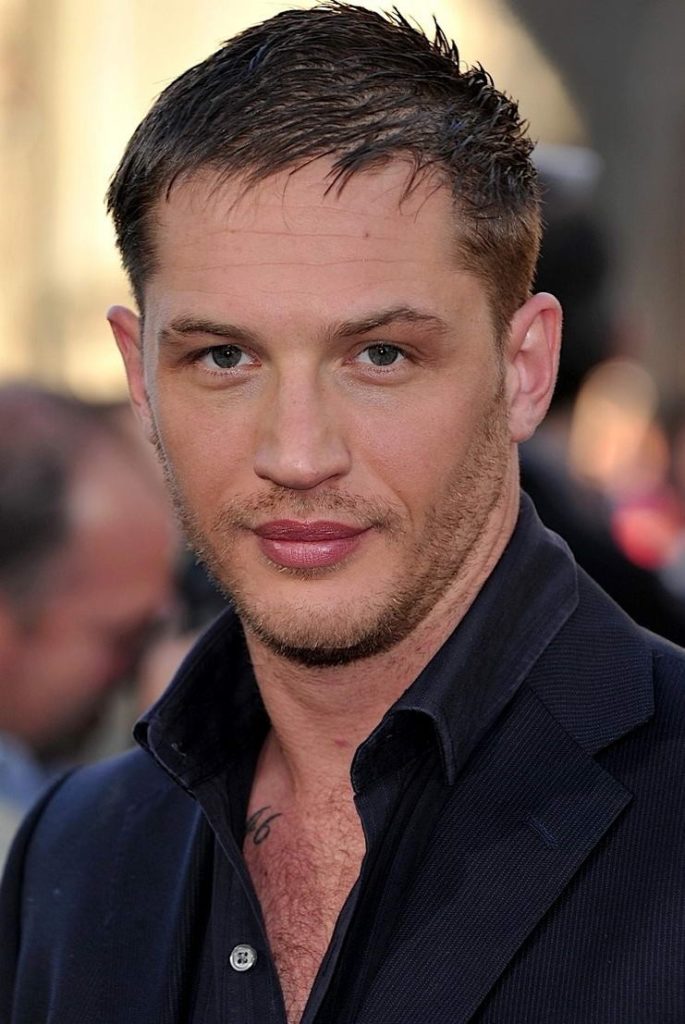 Losing hair from the front is one of the most common issues seen with men who are on another side of forty. This low-maintenance style is just perfect for them because it is an easy cut for older men who still need a stylish look.
When styling, let the hair fall over your receding hairline. This will create an illusion of fullness which is just what you need. You will need to have straight hair for this look as waves will not set as nicely as straight hair does. Keep the sides shorter to make the volume in the central portion of the hair stand out.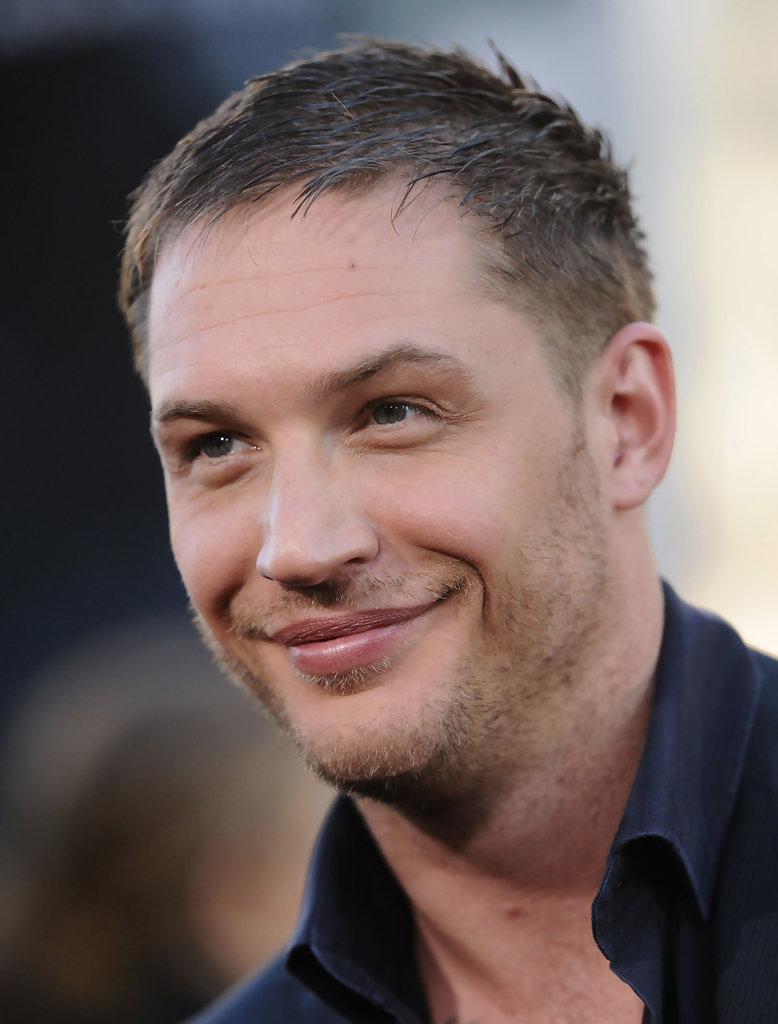 Faded Comb Over Haircut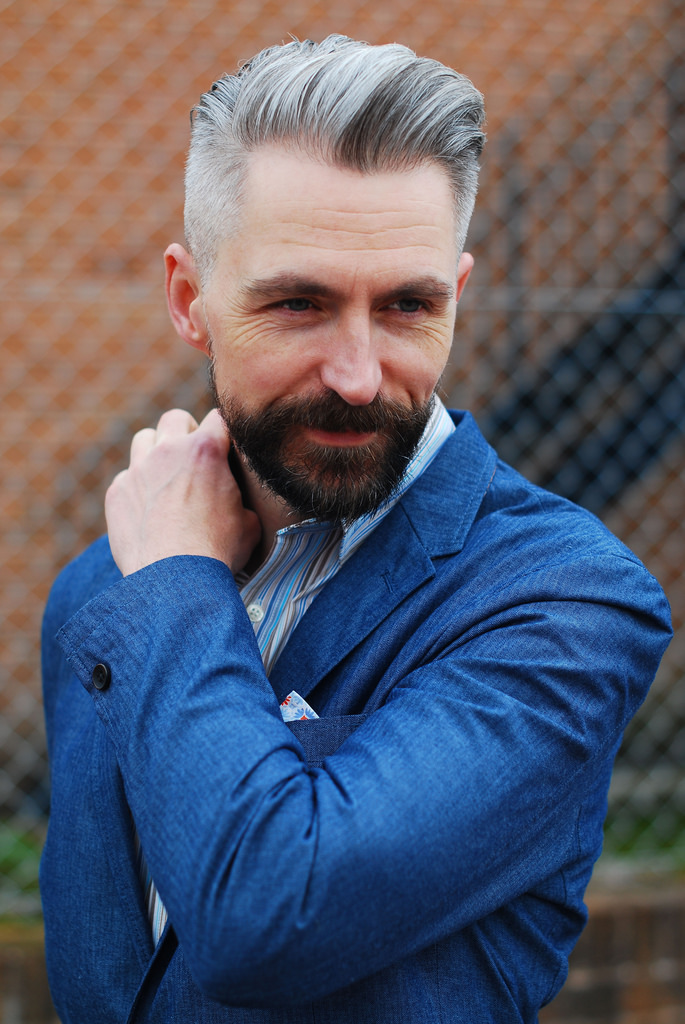 Go ahead and flaunt your hair if you are one of those few guys whose thick mane has not thinned out over the years. Do not let a little show of widow's peak dissuade you from trying out the comb over haircut.
The grey-black hair color, better known as the salt and pepper look, makes the style look even more interesting. Keep the sides of the hair faded to make the brushed back portion prominent to all the envious onlookers.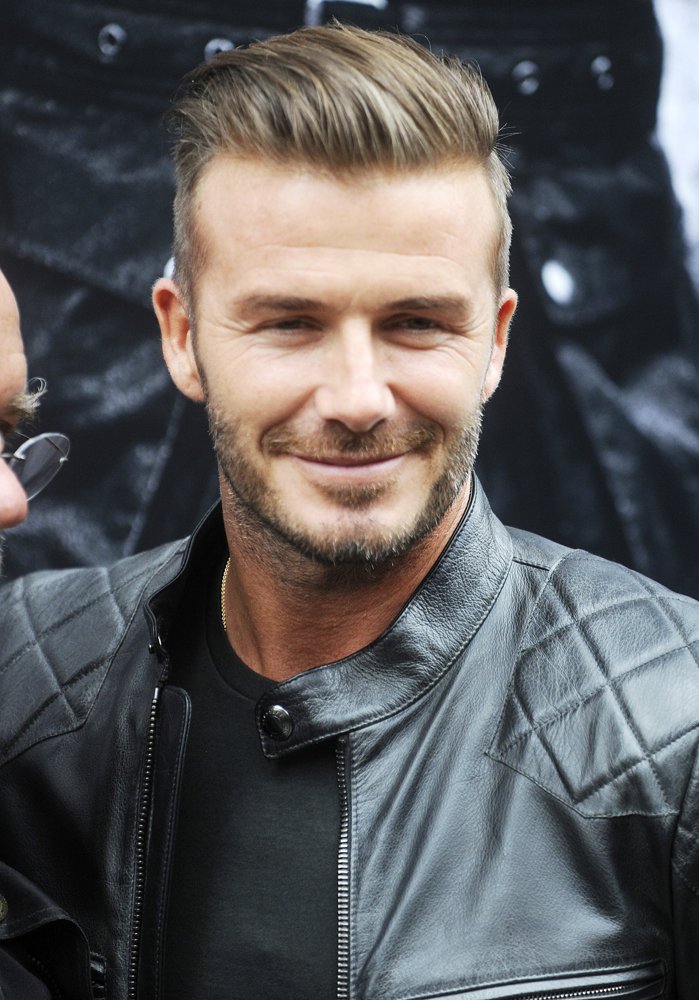 Spiky Undercut Hairstyle
Cutting your hair really short is one of the definite solutions to the problem of hair fall. Any hairstylist will tell you that the longer you keep your hair, the more are the chances of hair loss. Keep it short overall and only a tiny bit longer than the rest right in front of the head.
Now, style this front patch of hair into spikes by applying some good hair gel on it. That is all the effort you need to put in for this really simple hairstyle. Here you can check more Undercut Hairstyles for Men.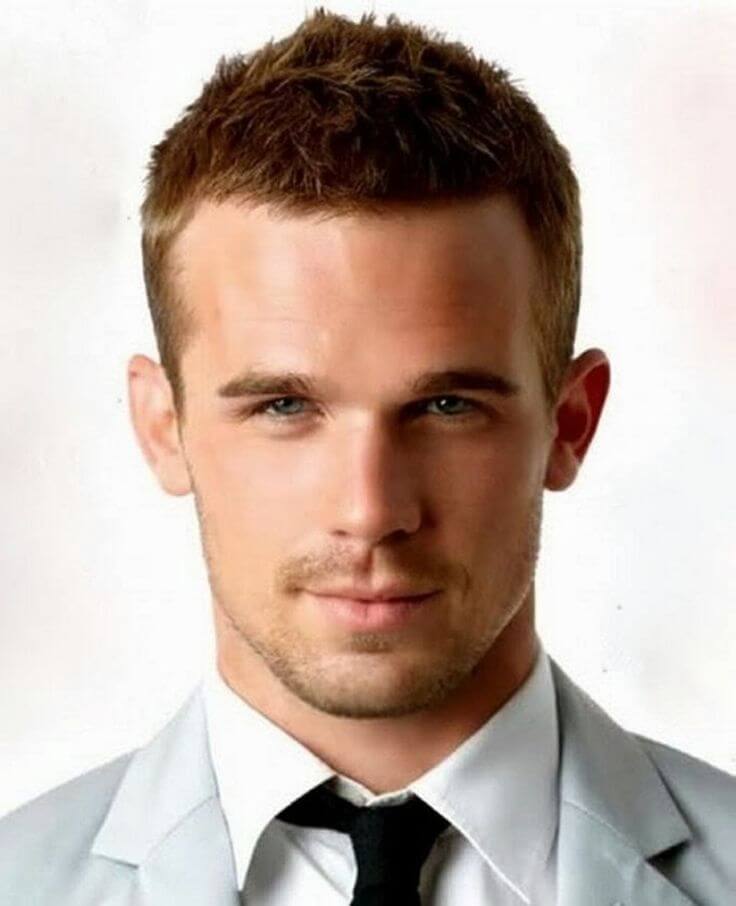 Side Part Comb Over Hairstyle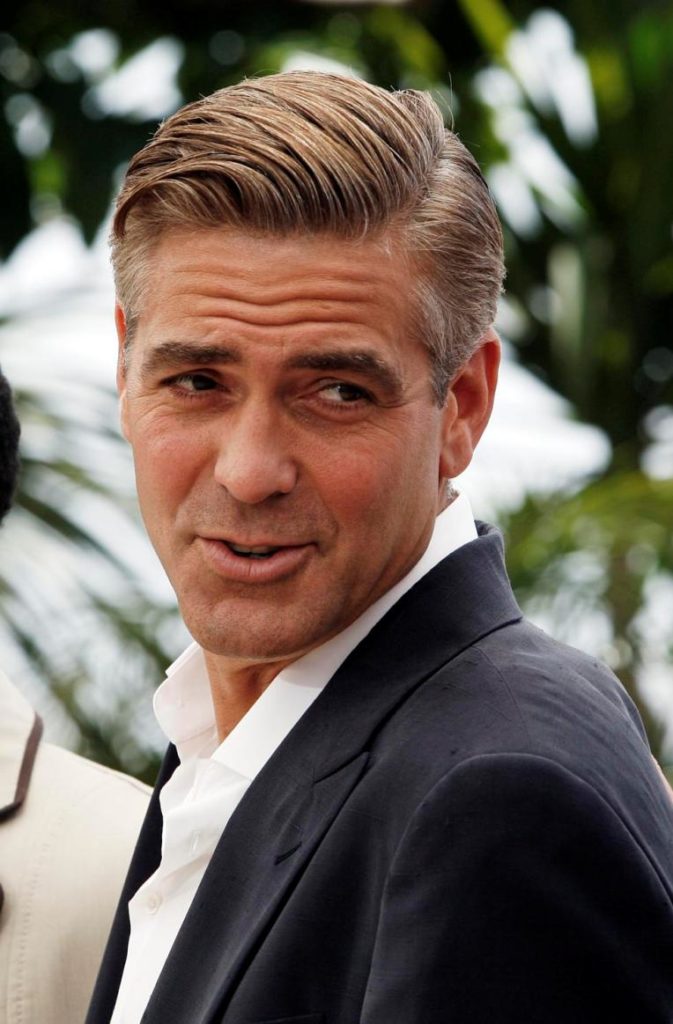 This is the ideal hairstyle for the busy man of today. The look is so sharp that it goes amazingly well with your best suits and blazers. Begin by prepping your hair all over with your trusted hair products.
In the next step, make a parting on any one side of the head as you feel will suit you. Finally, take a fine-toothed comb and start brushing your hair backward from both sides of the parting. Your look of the day is ready now.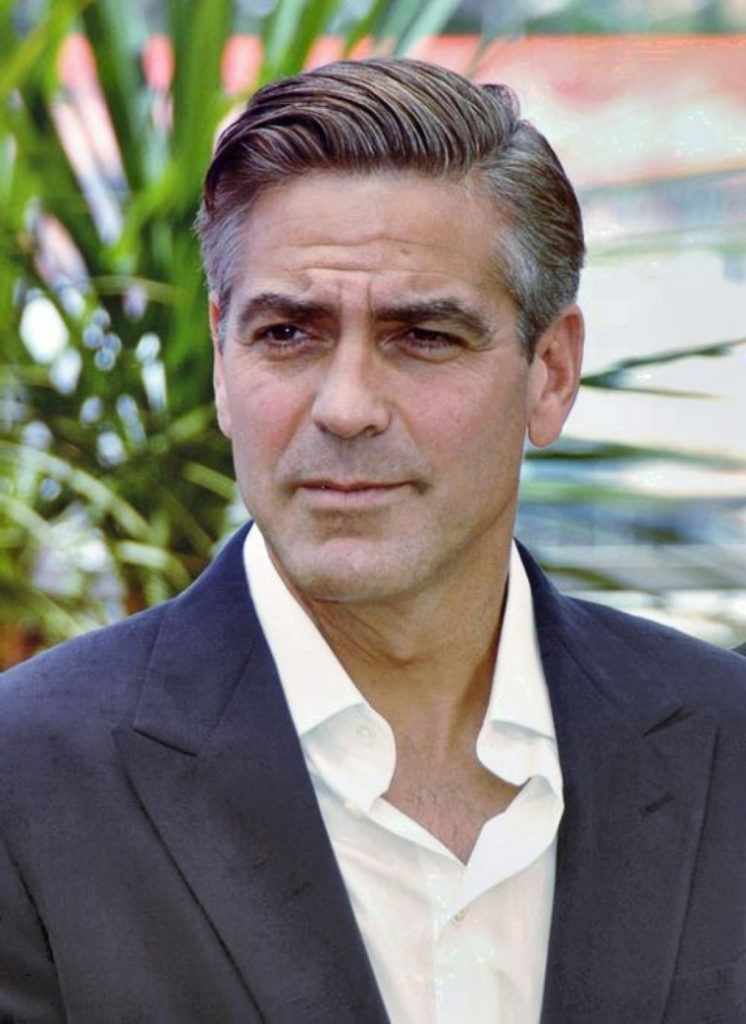 Swept Back Long Hairstyle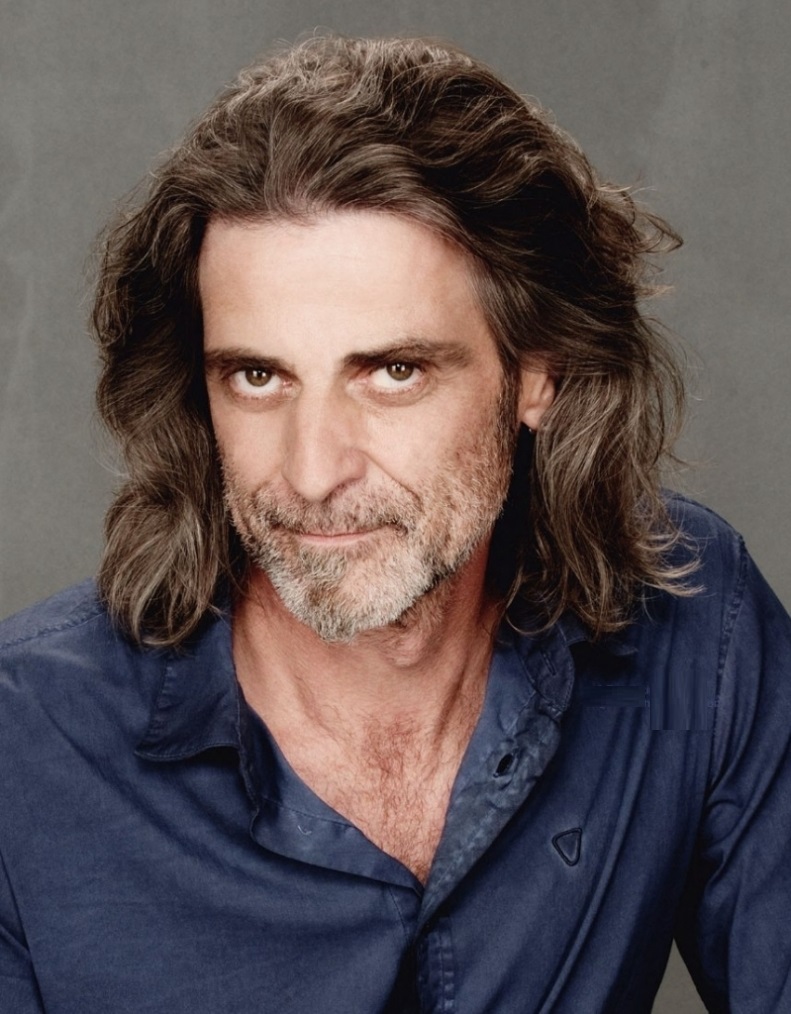 It is the hairstyle that you can try out if widow's peak is not an issue for you. If you have always loved to keep your hair long, there is no reason why you should stop now.
Keep your shoulder-length wavy hair as it is and just add a few style tweaks to it. Brush it backward but with a wide-toothed comb as the hair needs to have a bit of messy element to it. Let your grey hair play a bit of peekaboo.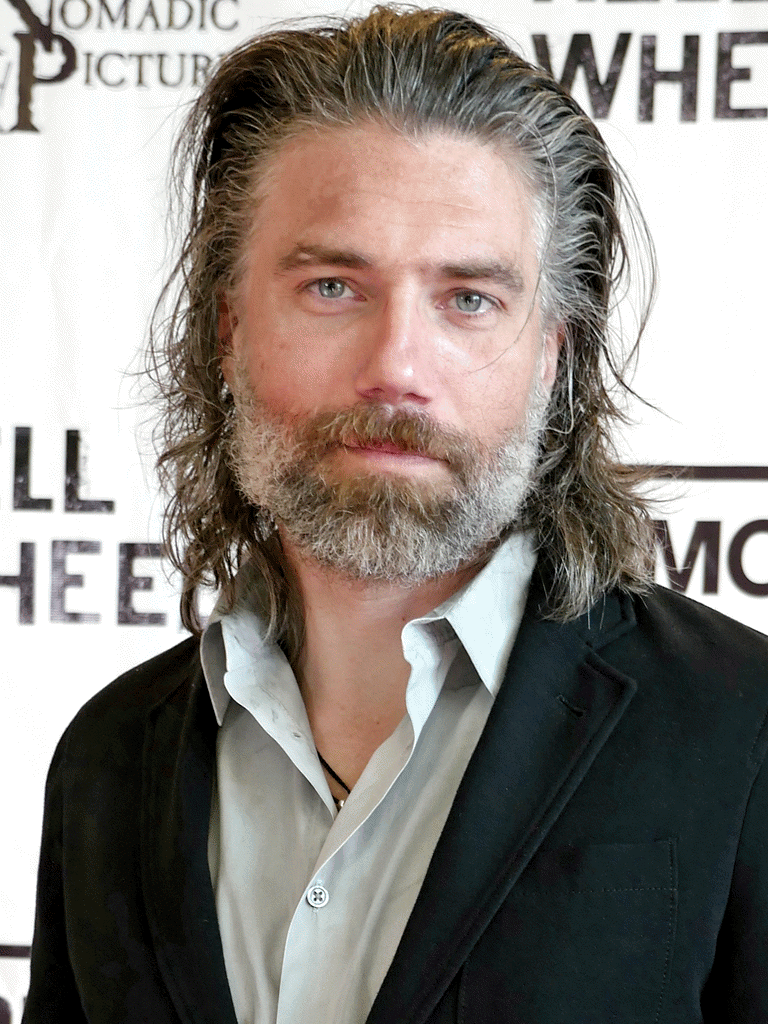 Receding Hairline Messy Short Haircut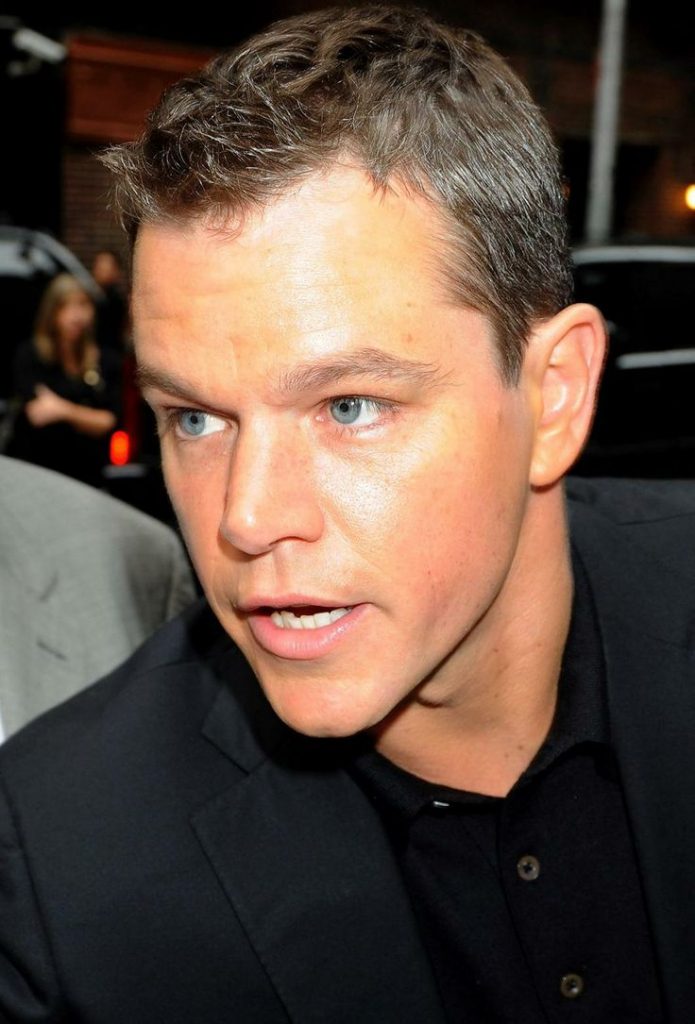 If the receding hairline is your problem, then do not worry as you are not the only one. The majority of men over forty suffer from this problem. While the recession is hard to stop, you can take it in your stride by trying out this hairstyle.
Keep the hair short, and you do not want to augment the hair loss. Now, mess up the hair in the middle portion of the head. Brush the hair on the sides and the back neatly to get the look.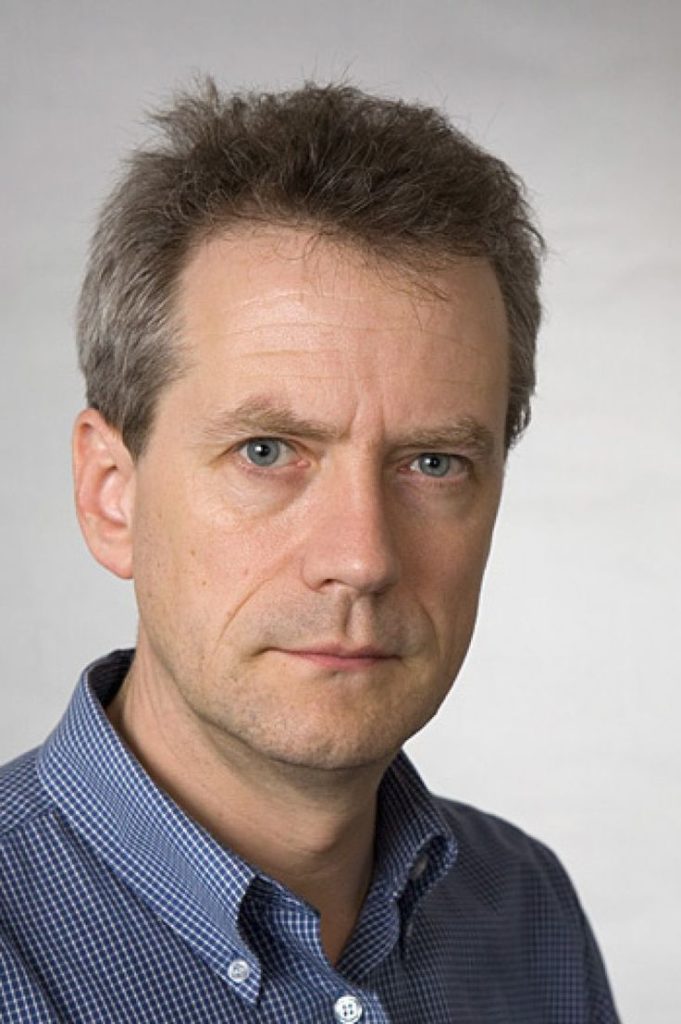 Short Pompadour Hairstyle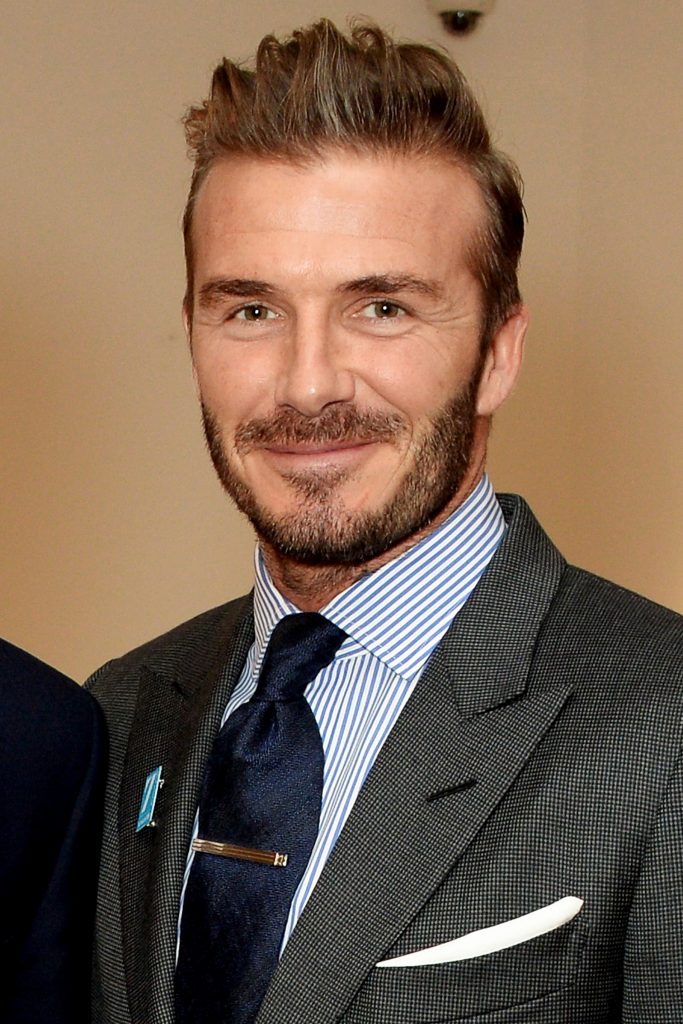 If you want a rocking hairstyle that still looks age-appropriate, this short pompadour hairstyle can be a good choice. The men with slightly long faces or oval-shaped faces are the ideal ones for this particular hairstyle. Here you can see a bit of a retreating hairline on both sides of the head.
But, that actually works well for this look as the shortness of hair on the sides makes the pompadour really stand out. The only thing to make sure of keeping the height of the pompadour short.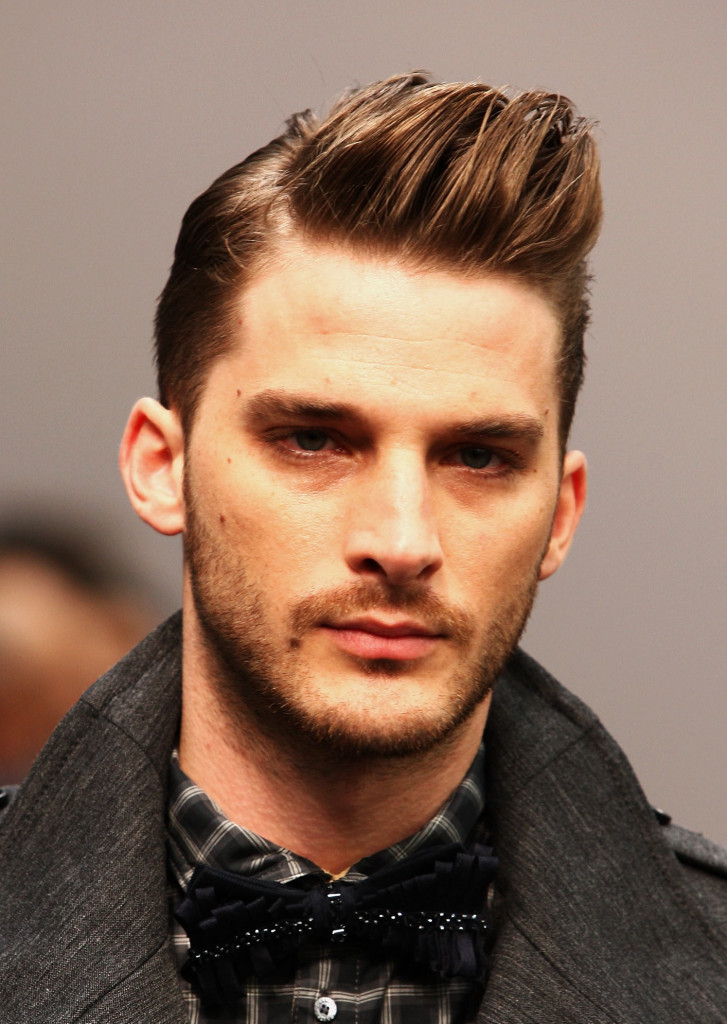 Very Short Haircut with Beard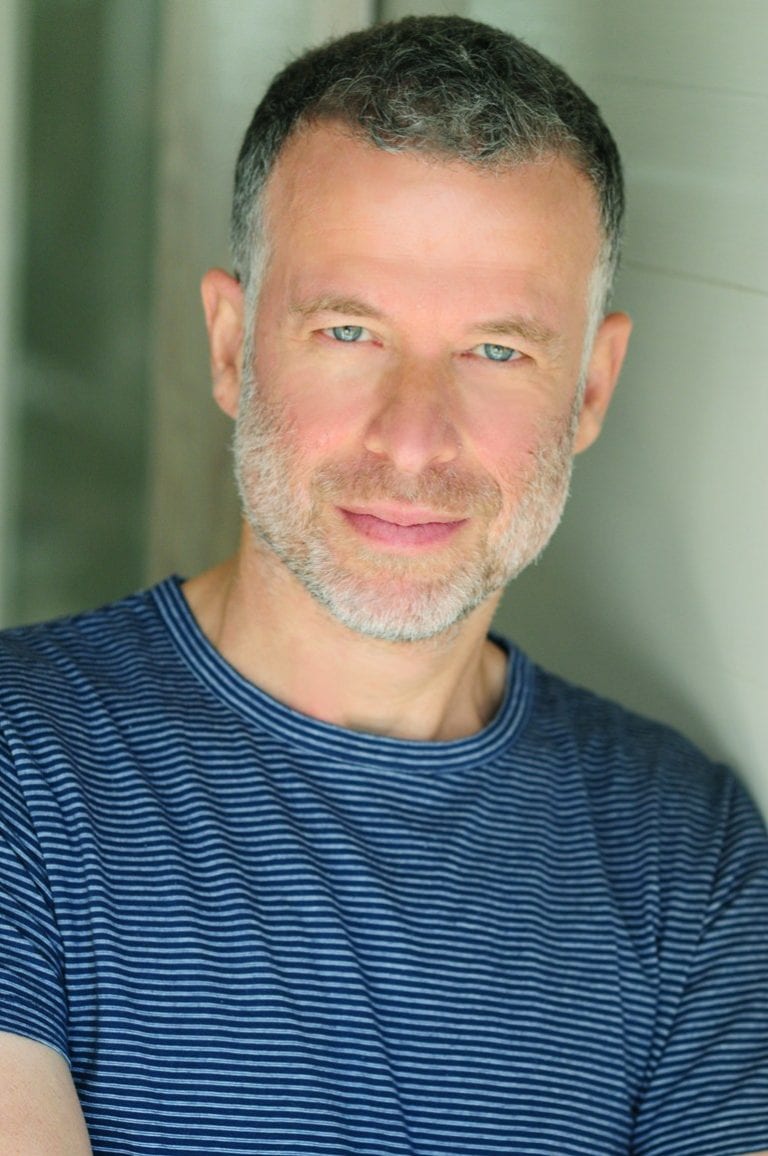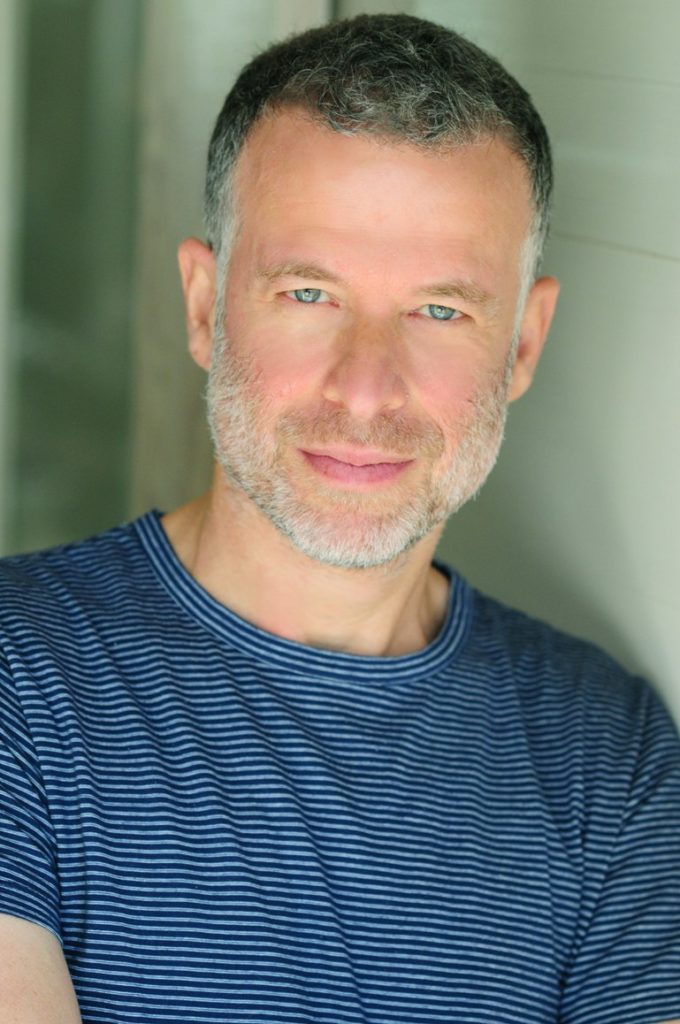 Some hairstyles just look so much better when you couple them up with beards. This is one of those hairstyles. The length of the hair is kept super short, and it is messed up in the front. The beard takes away the attention from the fact that you have less hair on your head.
The medium-trimmed beard makes you look totally sexy. On top of that, there is the attractive color contrast of dark hair and a white beard. Also, check these top 15 mens hairstyles with beard for a complete makeover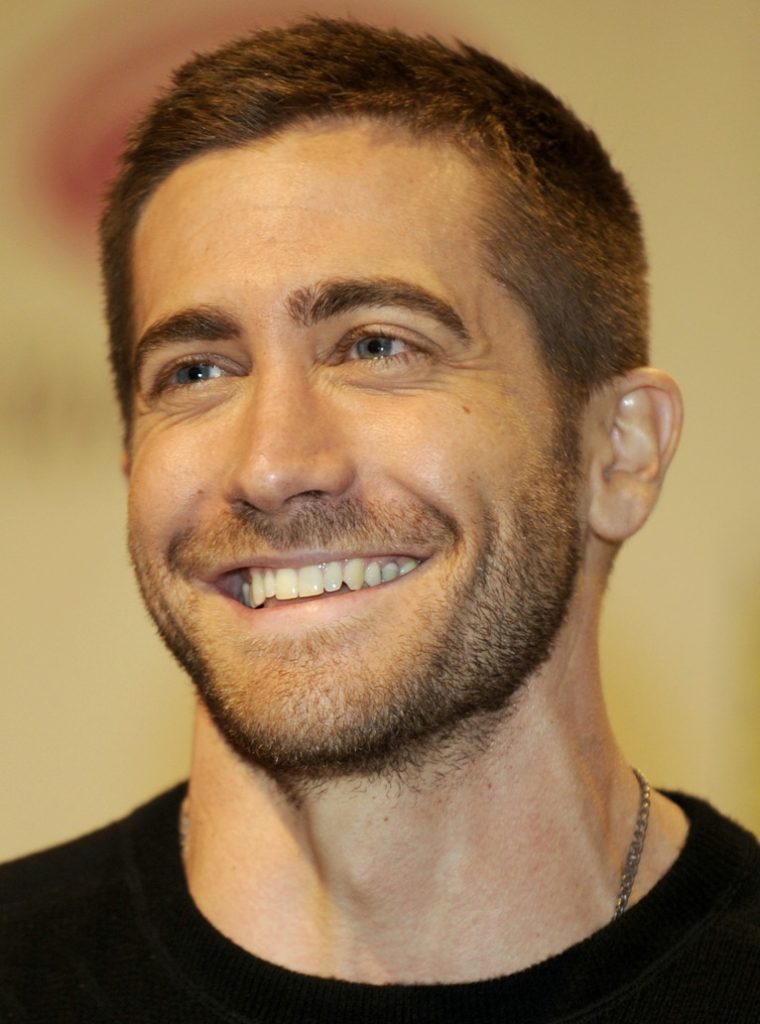 Slicked Back Medium Hairstyle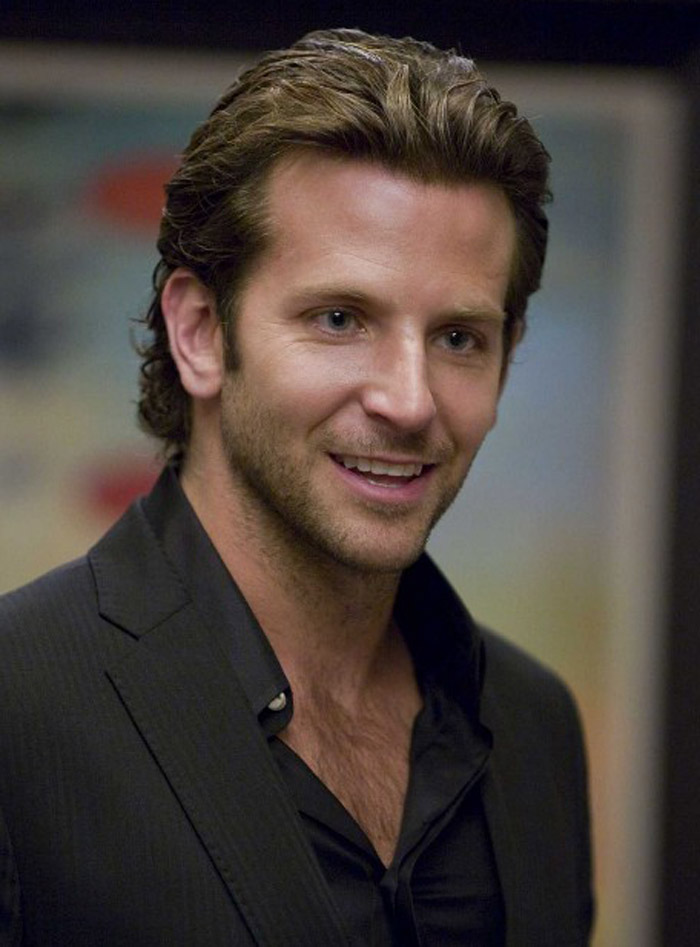 It is true that extremely short and cropped hair does not suit all men. But hair that is too long can also feel like too much of a hassle to many busy men. The medium length of hair is the ideal fit for them.
You will need to brush back your hair for this hairstyle. It needs to have that slick look about it and for that, just the natural shine of your hair will not do. Make use of hair wax or pomade for this hairstyle.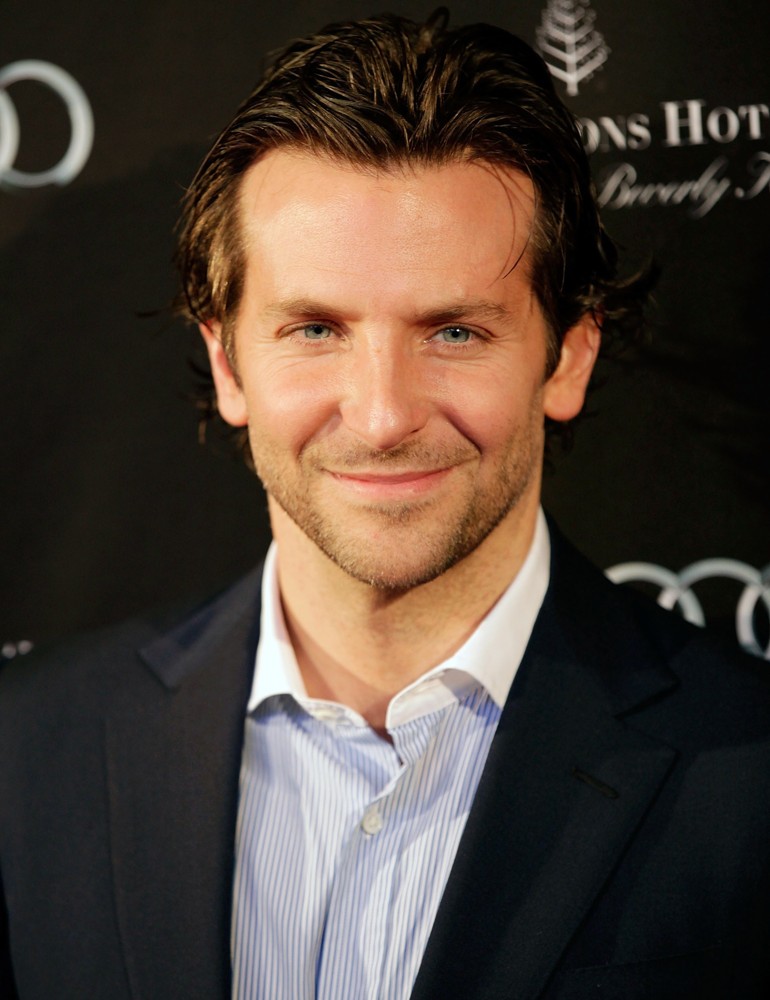 Short Curly Hairstyle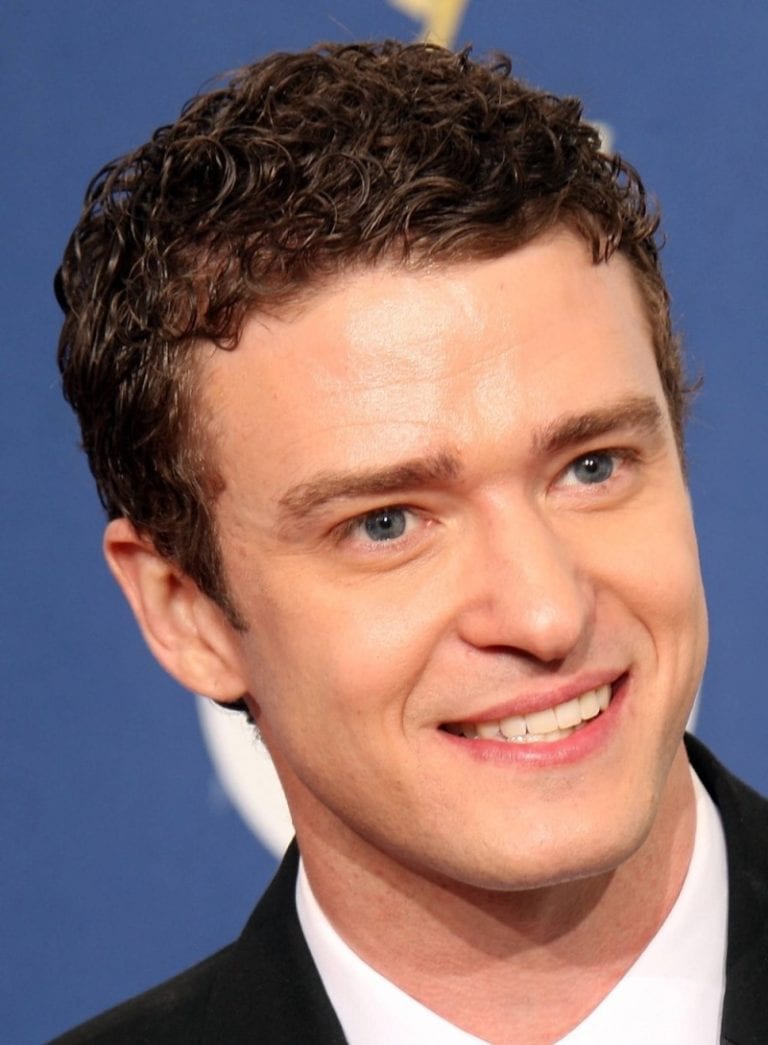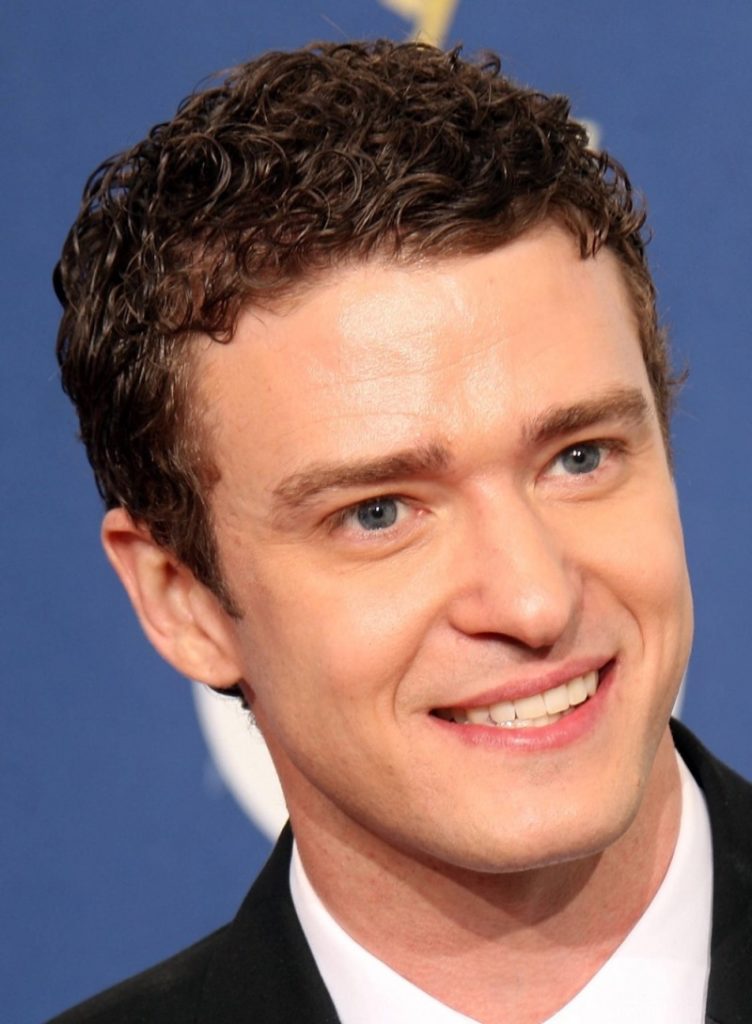 You are one lucky man if you have thick and curly hair. Try this hairstyle and you will be more than happy with this almost zero maintenance style. Men who do not have naturally curly hair but love this look, also need not worry.
Go to a good hairstylist and he will make the curls happen for your hair too. You can skip the brush for this one and just run your hand through your hair after it has been prepped.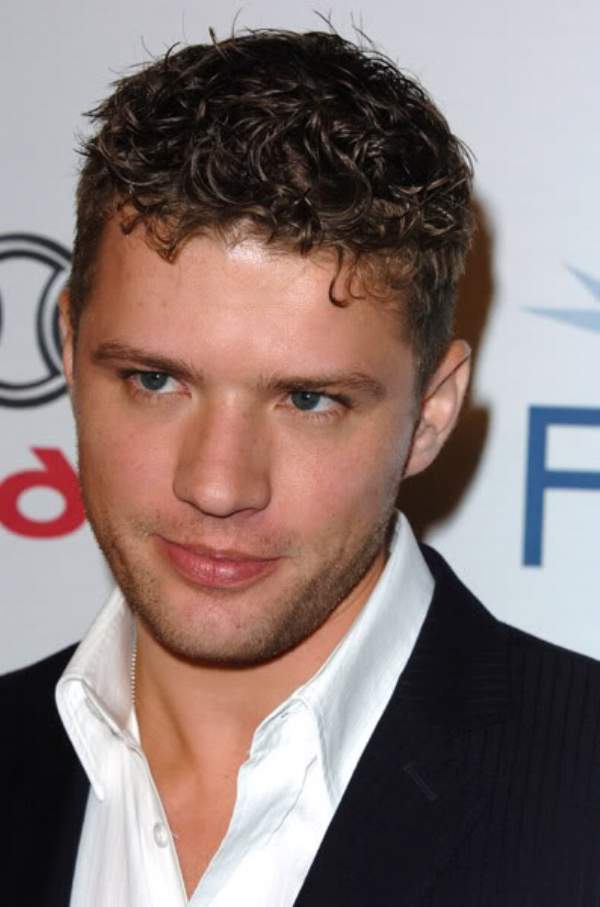 Swept Back Hairstyle
One of the major reasons why layers look amazing is because of the way it frames a face. It adds volume and texture to the hair which makes it suitable to anyone, irrespective of the shape of their face. Cut your shoulder-length hair into long layers.
Sweep it back in loose waves to give it a tousled kind of look. You will not need to make a parting in the middle but the hair should look like it has been swept back from the central parting.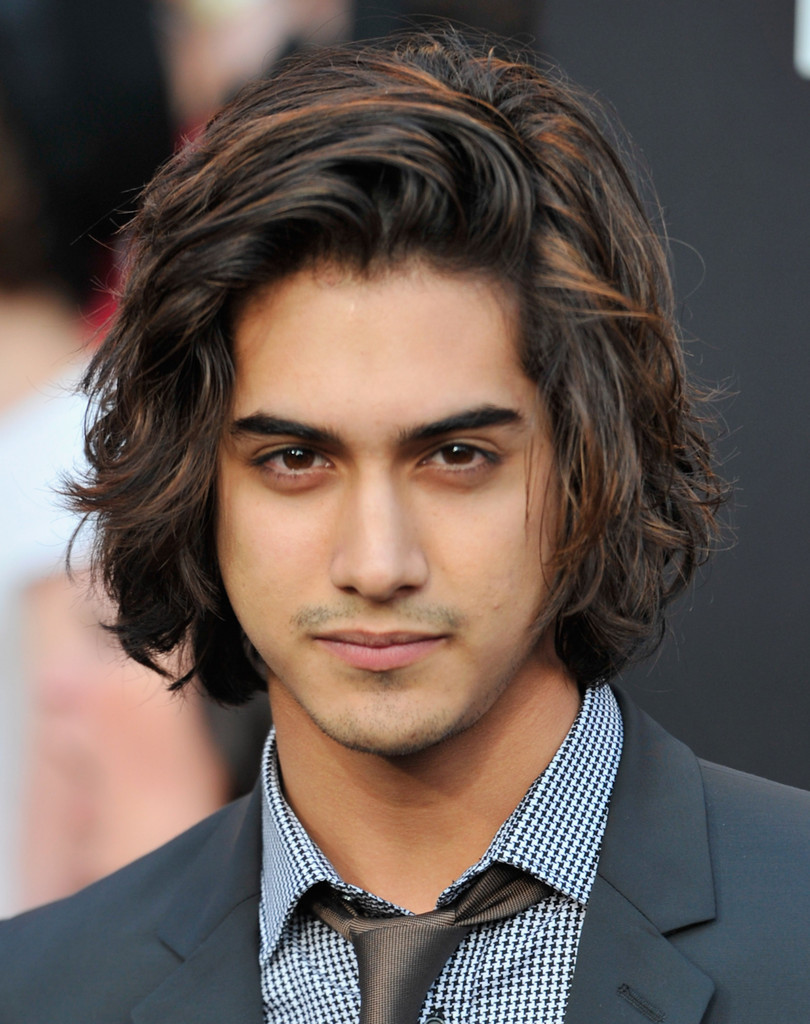 Medium Messy Hairstyle with Fringe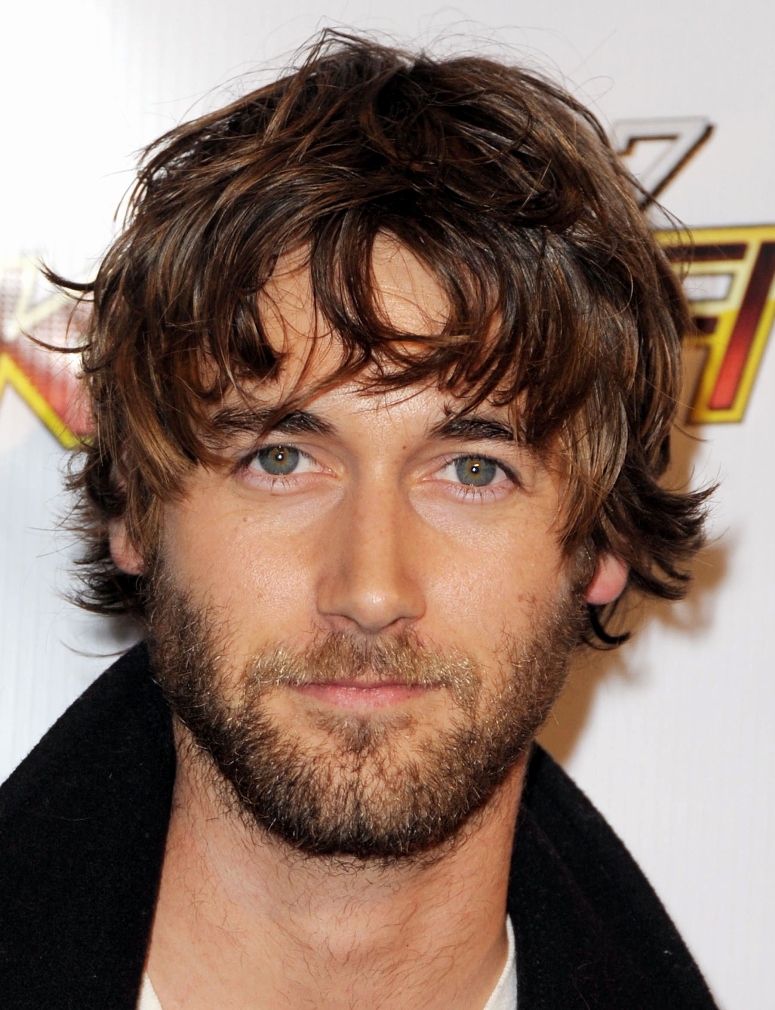 The fringes have made a comeback into the hairstyle scene. Do not feel that only the young guys can flaunt fringes on their heads. You can get fringes done on your hair too.
The only difference is that you neat to keep the fringes messy and not neat like the young men. Here, the medium length of hair has been kept all messy and the fringes that cover the forehead are made all disorderedly too.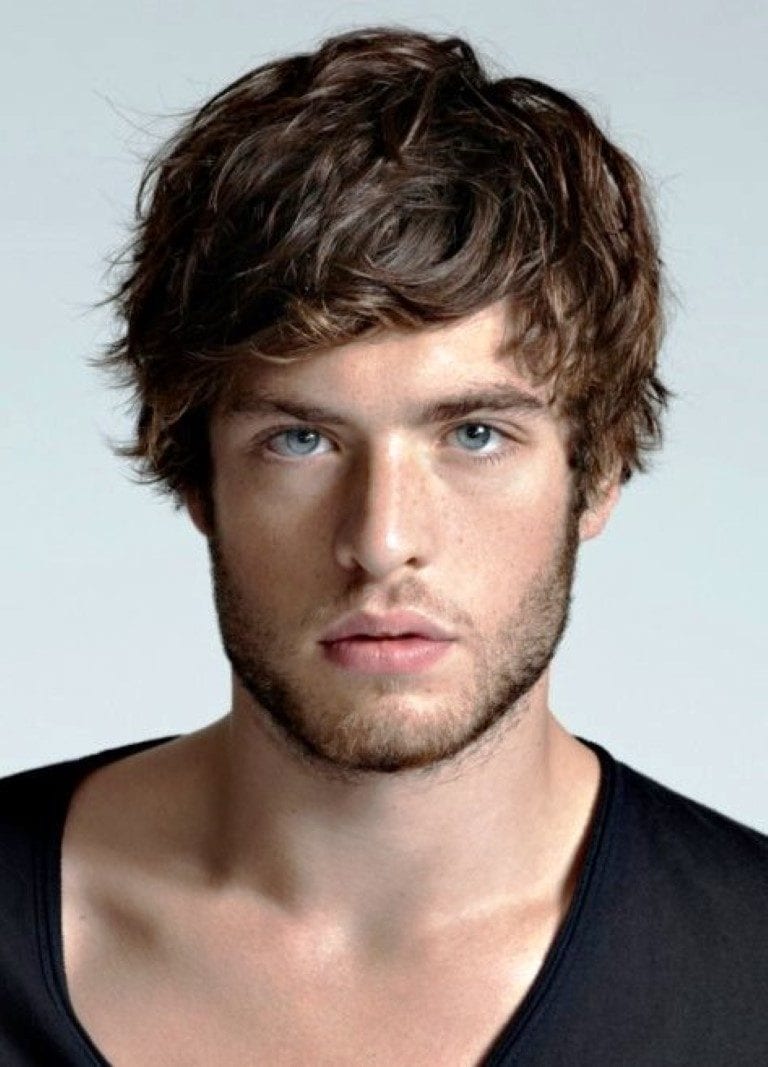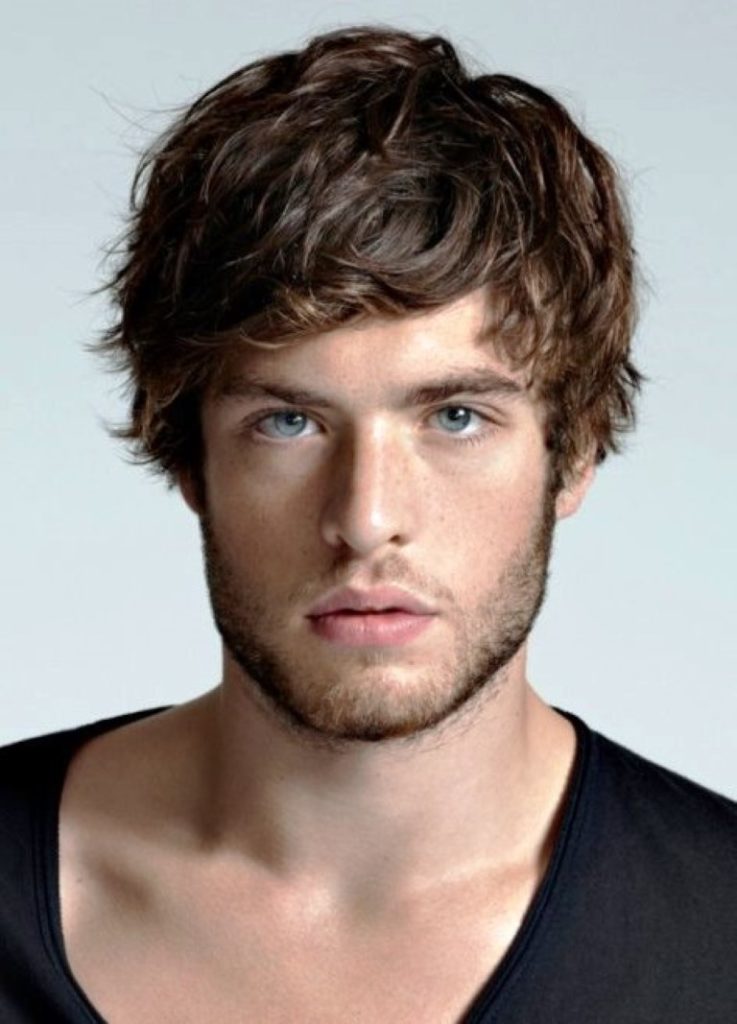 Long Hairstyles for Men with Straight Hair
Your days of long hair and highlights are far from over as is evident from this hairstyle. For this hairstyle, you will need straight hair. So, if you do not have straight hair naturally, make it that way using hair straighteners.
About the highlights, take the balayage way of highlighting your hair. Go for a few lighter streaks of color against your dark hair color. It looks cool and fashionable but not too over the top.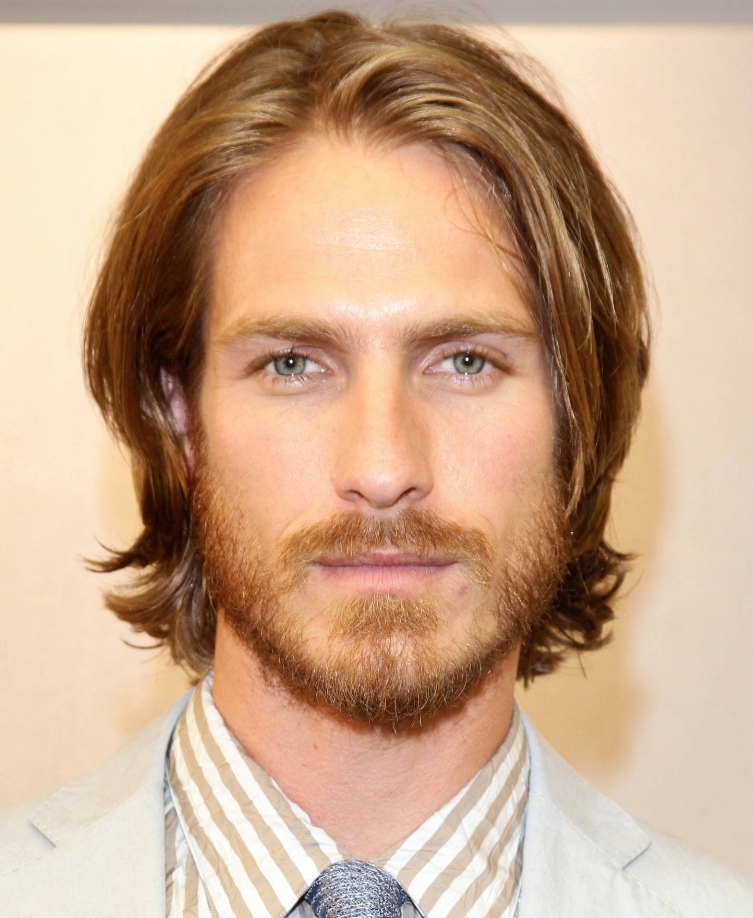 Hard Side Slicked Hairstyle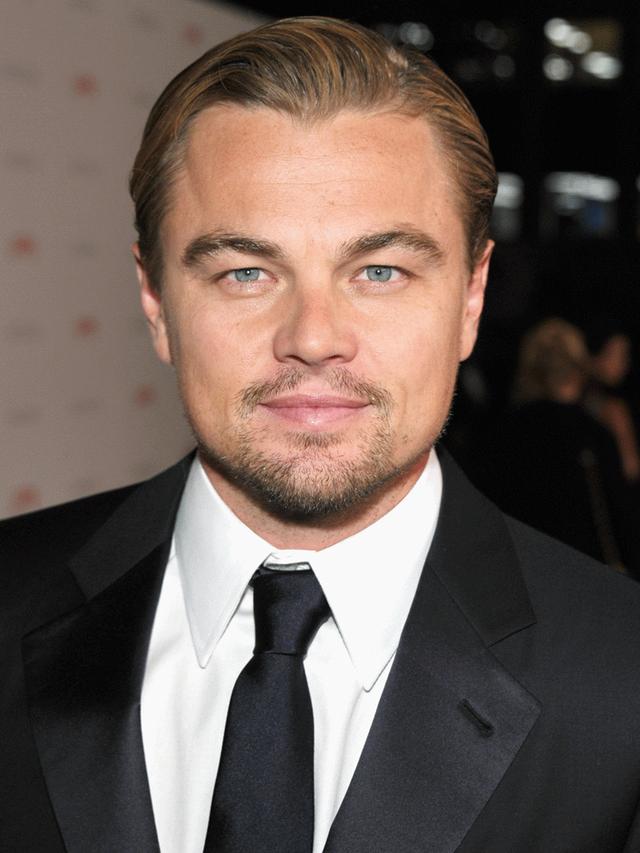 This is a classic case of side-slicked hair. Men around the world who are at or over the age of forty have loved this hairstyle for ages. There is nothing not to love about this really elegant and sophisticated look.
The hair is loaded with ample wax or gel and then it is slicked to one side using a really fine-toothed hairbrush. You can have blonde, brunette, or dark hair and it will look great on all of those hair colors.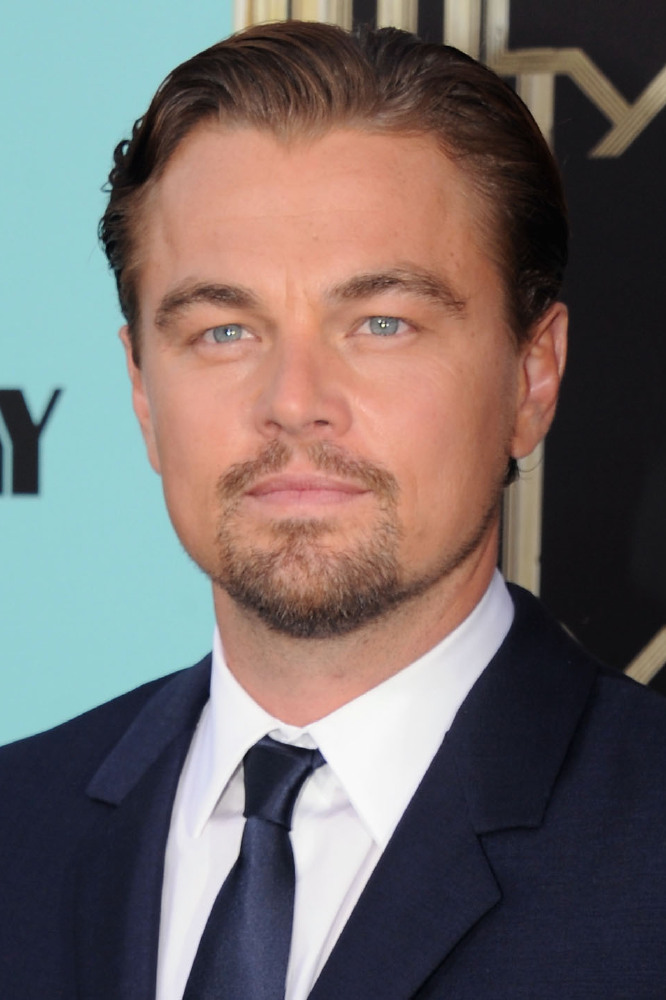 Razor Side Part Fade Haircut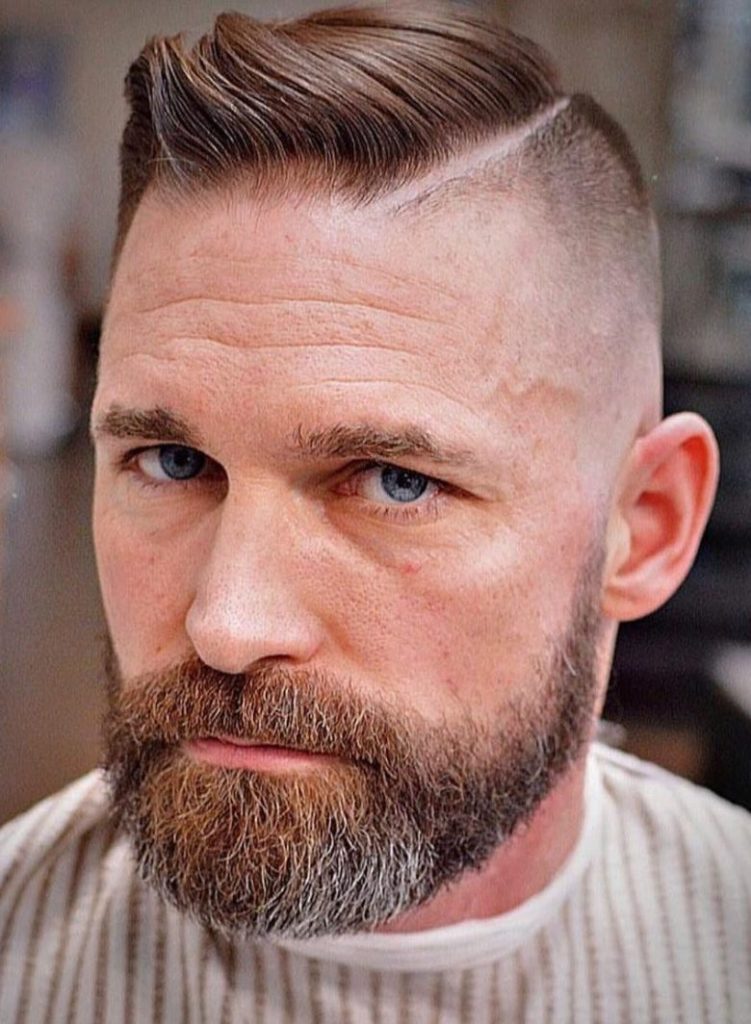 The hairstyle looks totally funky but it is functional as well. It cleverly hides all the flaws in your hair and hairline. There is a neat parting made to the left using a razor. The hair to the left of the parting is completely shaved off. The hair on the other side of the parting is of medium length.
It is puffed up and then brushed back to the side. There is a little raised wave made in the front to make the hair look thicker. This one will make sure that you are the center of attraction everywhere. Here are 30 more fade hairstyles & haircuts for men trending right now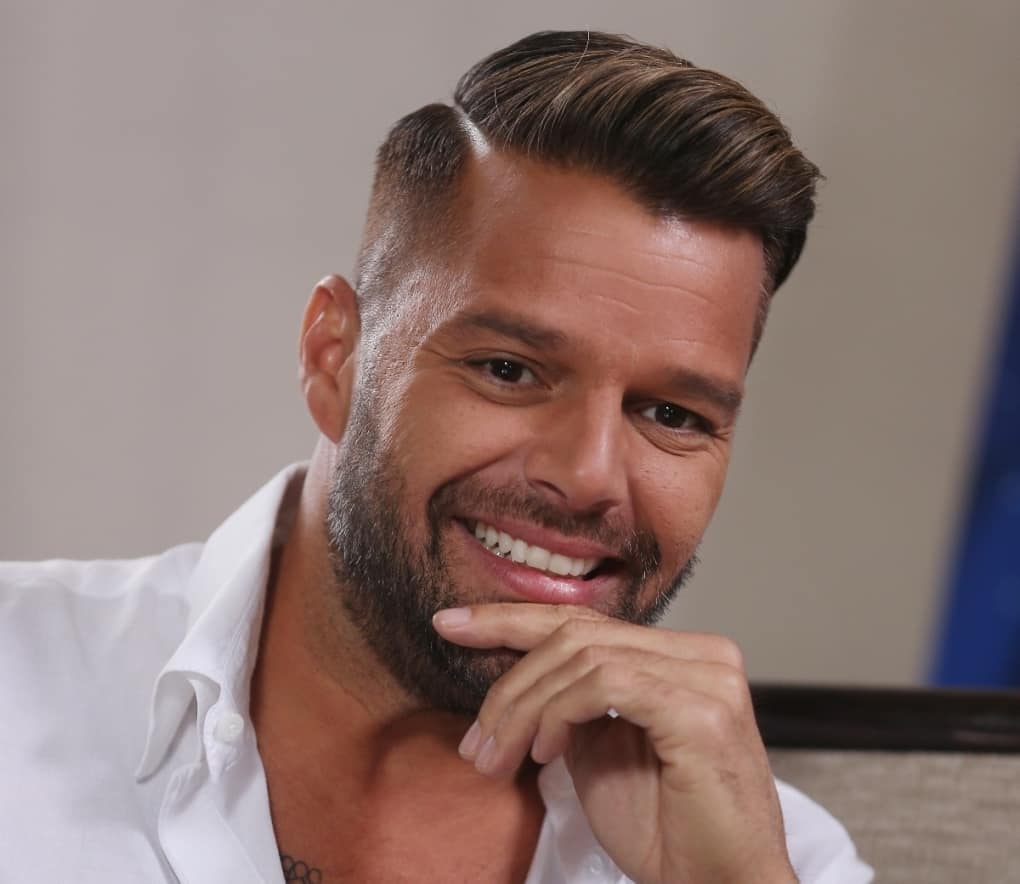 Salt And Pepper Curls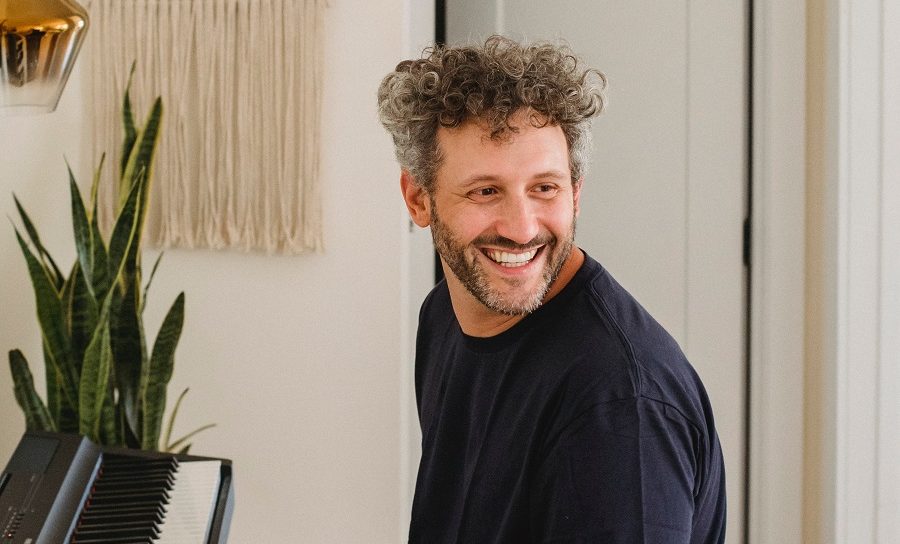 Messy curls that show it's of your graying hair is the natural way to flaunt some tonal contrast. These curls can be defined using a curling cream for more prominent ringlets.
They look best with natural stubble or a light beard, depending on your personal preference. The less you'll color your hair, the more natural and healthy it'll appear. So, age gracefully with this fun yet elegant hairstyle!
Hipster Man Bun With Full Beard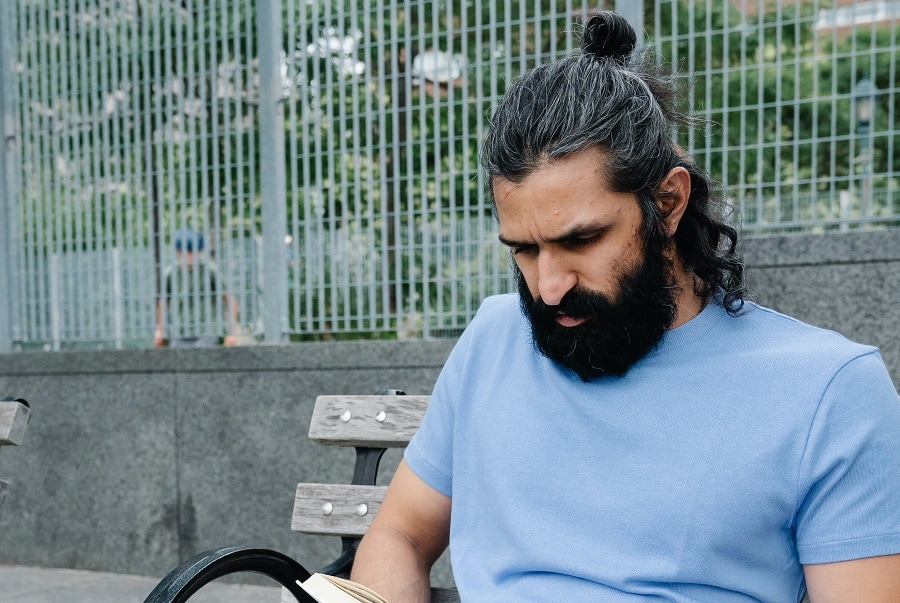 If you have had a hippie hairstyle all your young life, why not take your style with you to your 40s? A casual man bun paired with a full beard is ideal for men who love to always have a rugged yet trendy appearance.
Short Yet Defined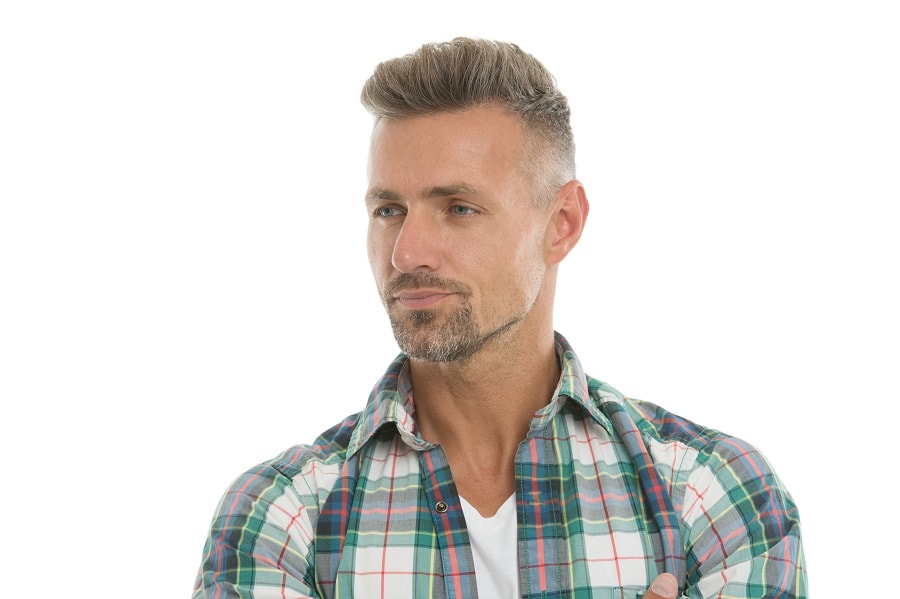 For all the elegant men out there, this hairstyle is for you. To achieve this look, cut your hair short with a razor fade on both sides.
Then, style your quiff using a gel or stronghold styling cream. It will help you look neat and polished while also being low maintenance.
Short Chop With Receding Hairline
Time to elegantly flaunt your receding hairline with a crisp and clean haircut! There is nothing wrong with aging and showing off the signs with total confidence.
A short, choppy haircut is the most easily maintained hairstyle for all the busy men out there. It requires zero effort to style and is easy to clean daily.
Sleek Pompadour With Beard
Nothing speaks luxury and elegance than a slick-back pompadour with a natural beard. This hairstyle exudes old money vibes. The coolest part about this style is you don't actually have to be a billionaire to sport this timeless classic hairstyle.
Messy Spikes
It is an easy hairstyle that you can always control no matter how late you're running for work. You can also have faded sides with this hairstyle for a cleaner and fresher look. It is ideal for men who are in their early 40s and want to look effortlessly put together.
A Full Head Of Waves
If you have full and luscious hair, then messy hair with natural waves is the way to go. You can also get a hair perm if you don't naturally have wavy hair. A light beard that shows off your gray hair works best with this style to give it a sophisticated touch.
Sleek Side Swept Hair With Beard
An elegantly sleek, side-swept hairstyle paired with a natural white beard is the epitome of grace and class.
A natural beard with graying strands shows how comfortable you are with your age. It gives your appearance a hint of seriousness and luxury.
Messy Undone Dreads
You don't necessarily have to keep redoing your dreadlocks if they have started to become loose. Just get a short haircut while you still have dreads in your hair and wait till they naturally unravel with time.
Smart Short Quiff
A spiky quiff that is elegantly styled paired with salt and pepper stubble is the go-to look for all business-orientated men. It gives you a bright appearance and a look of responsibility. Let different shades of gay add texture to your beard.
FAQs
Should a man have long hair after 40?
Longer hair is okay for men after 40. Long hair that is well-kept and well-shaped is perfect for men over 40. If you have naturally curly hair, get a cut that keeps your curls defined but not weighed down.
Can a haircut give a younger look to men over 40?
Getting a cut that is shorter on each side and longer on the top portion of your hair can help men over 40 look younger. Another key to looking younger after 40 is to get a haircut that you can keep neat. Neat-looking hair is crucial to looking well-polished and younger.
If you are balding, choose a haircut that flatters you and keep it short. Longer hair that is thinning makes you look older.
Is the man bun suitable for men over 40?
The man bun is suitable for men over 40 as long as the hair is thick enough to support the bun. If you have long, thin hair, a man bun will not look as good because the bun will not have any structure.
These forty Hairstyles for Men Over 40 will give you some really great ideas and tips on how to style your hair. Do not let your age stop you from trying out new hairstyles. Take age in your stride and choose the way you want your hair to look.