Mens comb over hairstyles have been in existence for a very long time as they date back as far as the 20s. The look is outstanding and goes well with official, casual, or semi-casual functions.
It is a perfect style to show your sense of style without feeling as though you are going overboard. For anyone that does not want to go too wild with their looks, comb overs are a perfect choice. They are elegant, smart, stylish, and trendy.
Mens Comb Over Hairstyles
They are one of the most preferred hairstyles by a lot of men. This means that we can expect that it will be around for many years to come. Maintaining this hairstyle is simple and requires little efforts.
The comb over style comes in numerous variations depending on the stylist and the individual. Even so, the concept is always maintained regardless of the differences. Some of the most amazing comb overs are as follows.
Side Part Undercut
The beauty of this comb over hairstyle is the undercut that is done perfectly. The buzzed sides and backs are excellently done creating a perfect and outstanding look. The comb over has also been done excellently.
This hairstyle is sharp, elegant, sophisticated, and trendy. It is attractive and perfect for all settings. A great hair volume makes it more outstanding. The side part further accentuates the look.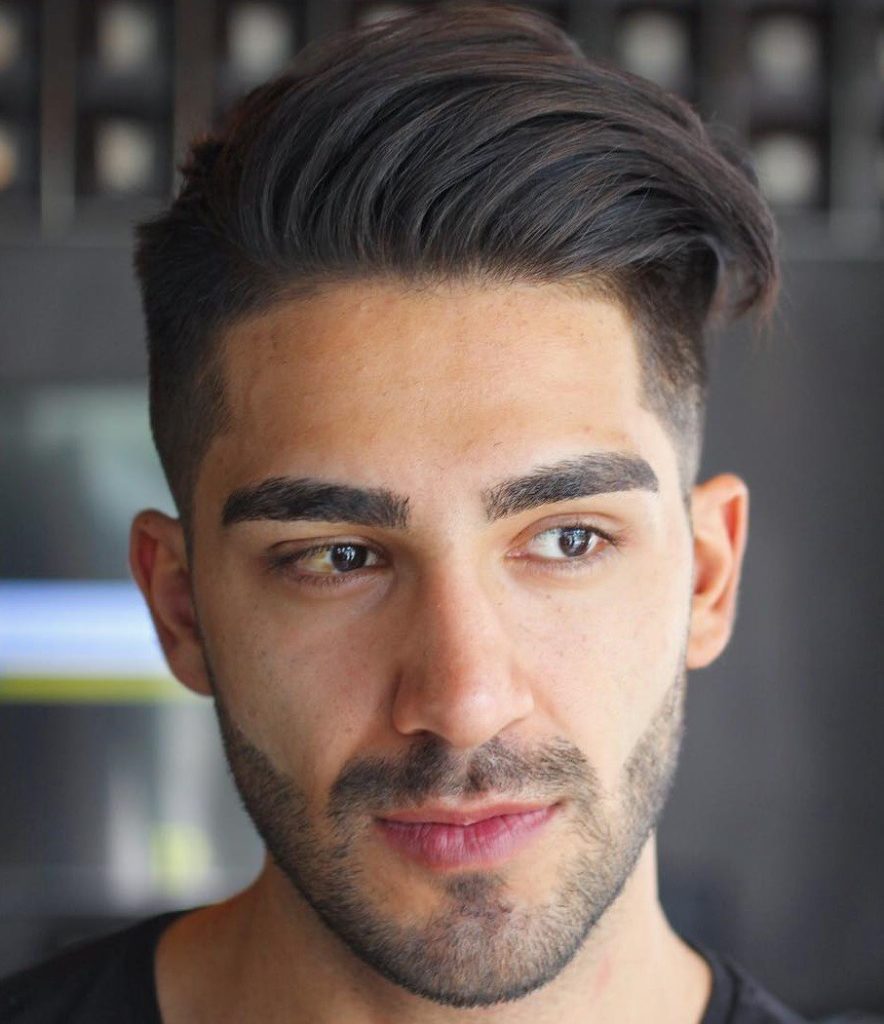 Tapered Parting Comb Over
Comb over hairstyles will not go out of fashion any sooner. Not when we have numerous variations of its looks and each of them looks wonderful. Looking at this tapered parting comb over, you can tell that it goes very well with a casual and official look.
The tapered partings accentuate the beauty of the comb over in the middle. It is a breathtaking haircut that gives a great contrast of the lengths. It is a neat look and will look great on most men.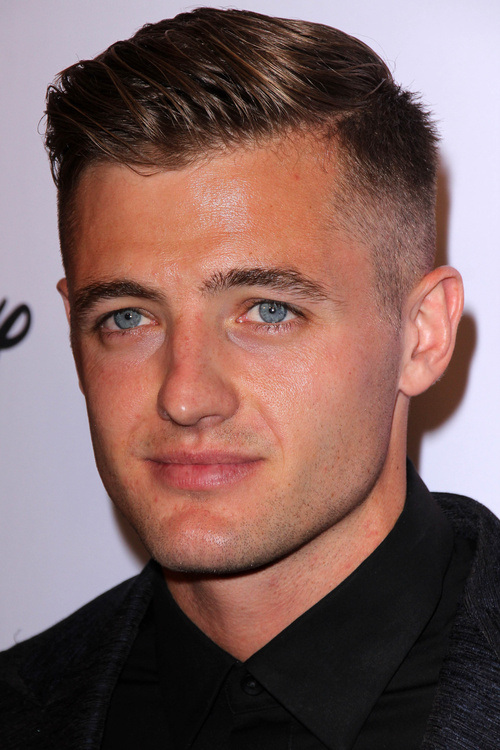 Textured Comb Over Undercut
Not so many men would like to wear their hair textured but it is because they have not discovered the advantaged therein. But if you look at this textured comb over undercut, anyone will quickly embrace the culture.
This is a neat, stylish, and trendy haircut for men. There are numerous variations to this haircut, especially for the undercut and all of them are gorgeous and outstanding.
This particular haircut gives you a perfect hair length and length variation. Since it is textured, you will not have a hard time styling it every morning. The beards also help a lot in bringing out the beauty of the haircut.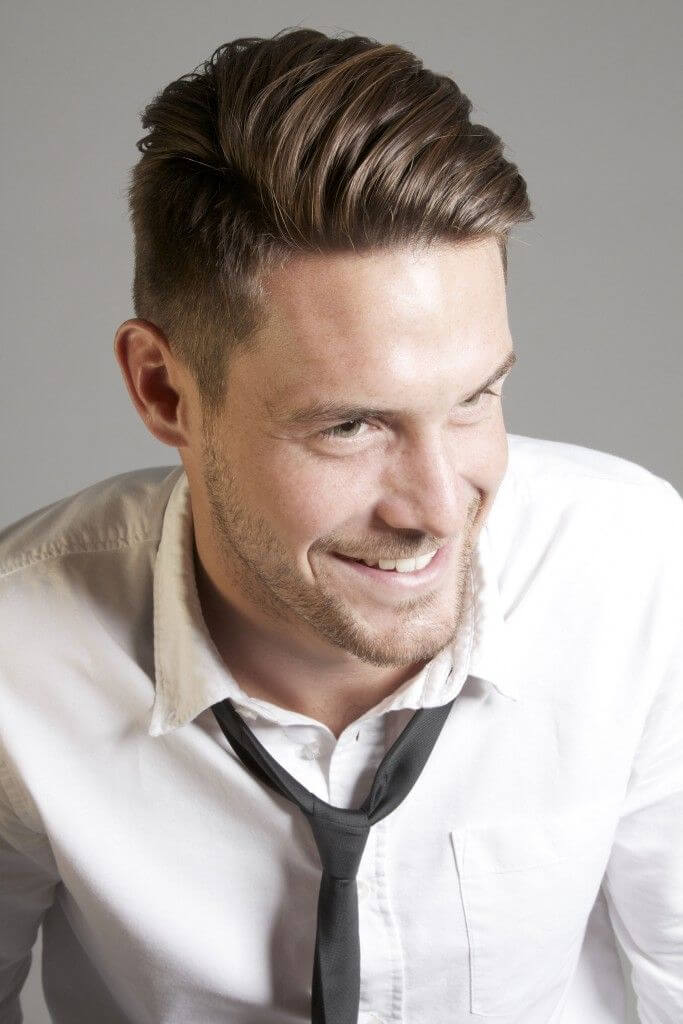 David Beckham Comb Over Haircut
We can agree about so many things about David Beckham and one of them is his amazing sense of hairstyle. This comb over haircut is amazing and you can see the side is parted. It gives a clear demarcation of the how each section of hair flows.
The comb over is perfectly done and the sides look great and with perfect length; not too short and not too long.
When you have equally as nicely trimmed and well-shaped beard, the look will go a long way for you. Whether you want a perfect look for a casual, semi-casual, or office function, this is a perfect haircut.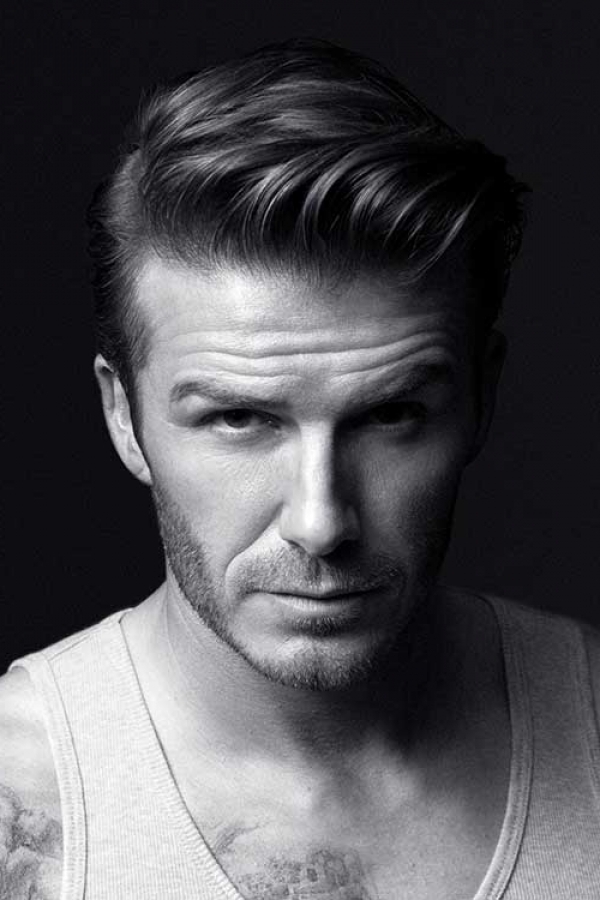 Vintage Comb Over Hairstyle
You may think that choosing a vintage hairstyle is making fashion moves in a retrogressive way. That is not the case, going back to the hairstyles of the 30s, 40, 50s, and so on is the new trend.
One look at this vintage hairstyle will make you fall in love with it. It's a perfect hairstyle for the perfect gentleman. It reflects well on the perfectly cultured man and it is very neat.
It brings a perfect blend of a well-cultured gentleman and a man who is ready to defy the rules or life and live by his rules. The hair density and volume are perfect.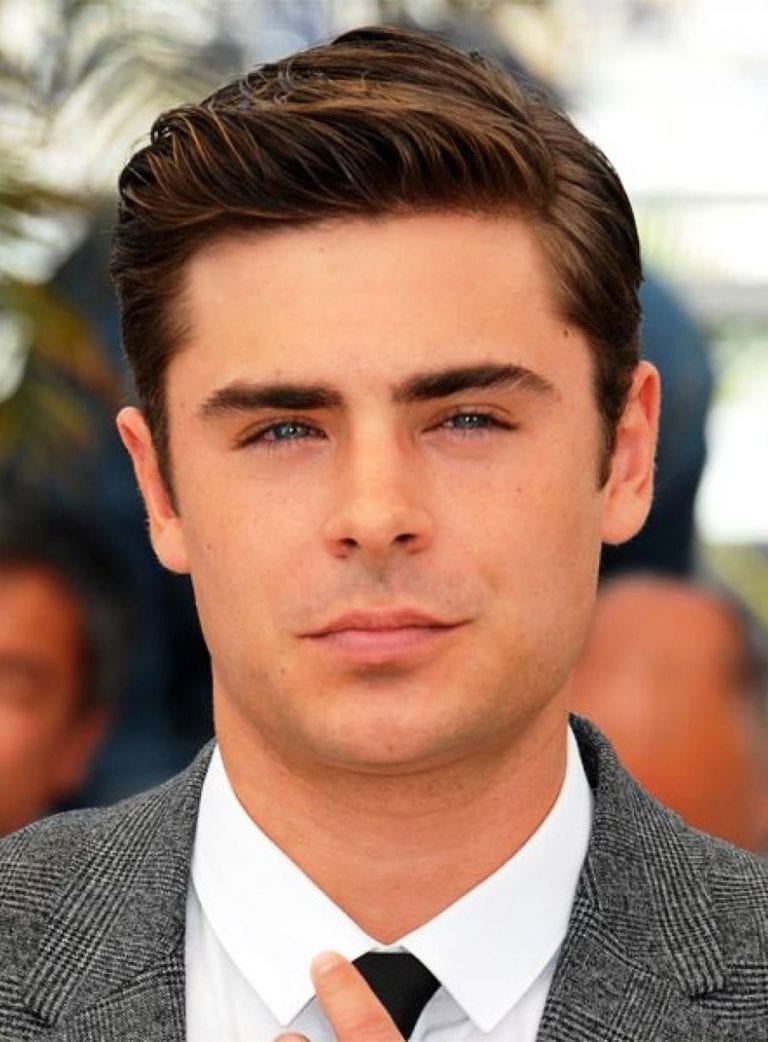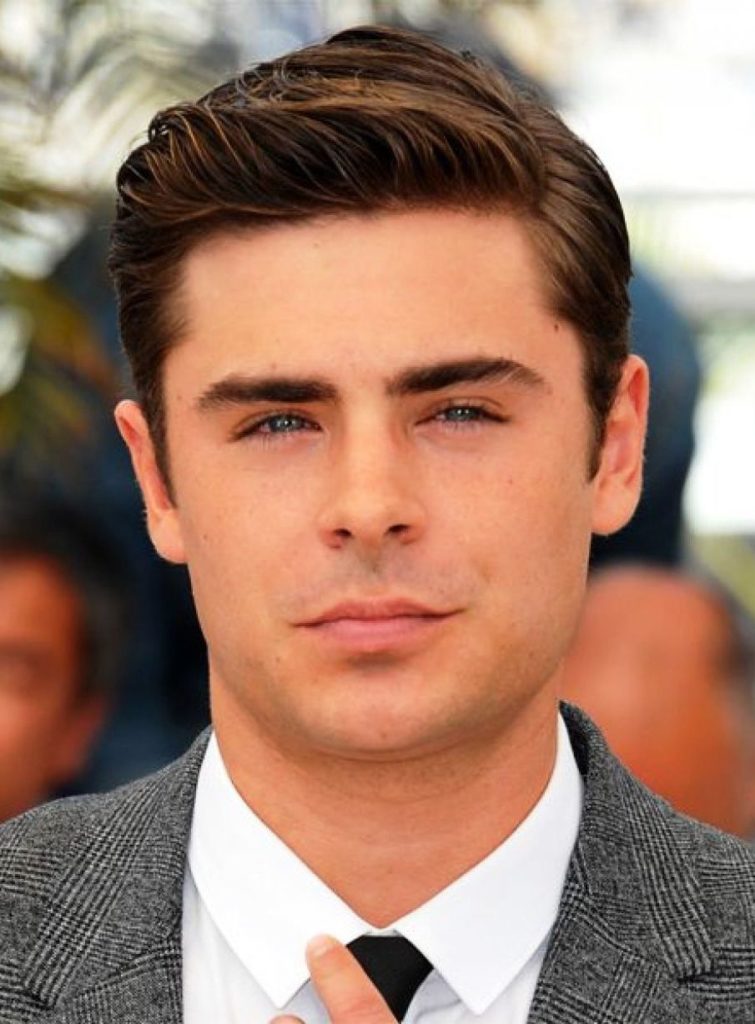 Rob Lowe Comb Over Haircut
Rob Lowe is yet another person you cannot help but admire. He is a famous actor who has inspired many men to have their hair cut similar to his. Looking at this comb over, you can see it is very neat and perfectly done.
The contrast between the lengths of the sides as well as the top is excellent. There is no clear parting and this gives a perfect 'flow' of the hair. Everything is excellently blended yet you can clearly see the difference in hair lengths.
This hairstyle can fit your daily routine whether it revolves around official matters or social events. The length of the hair on the top is perfect. Even so, you can vary it according to your liking.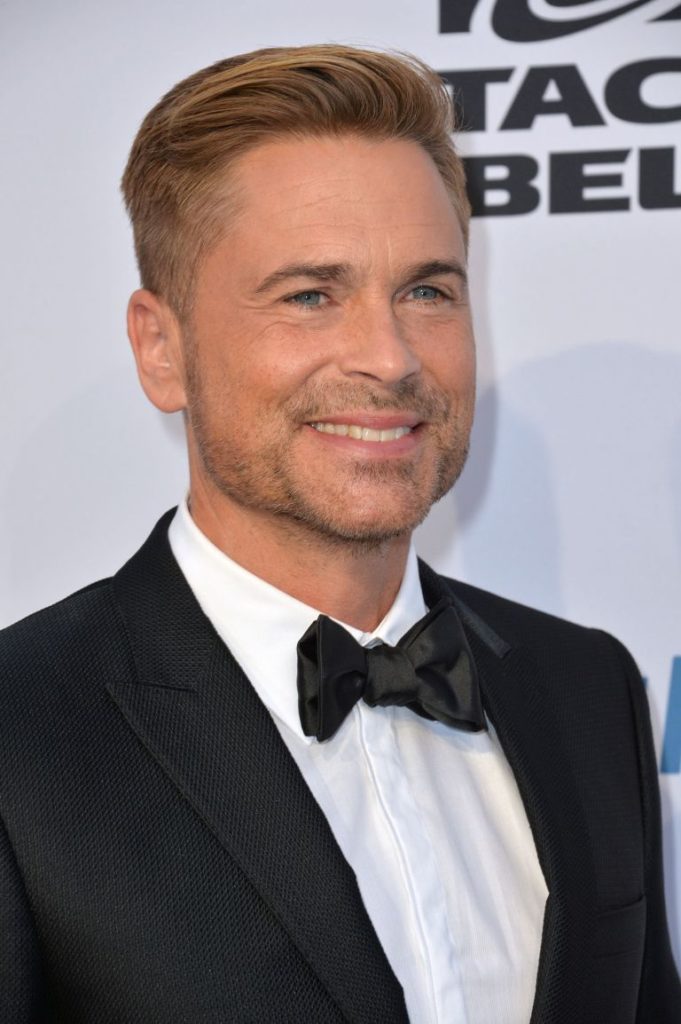 Spiked Comb Over Haircut
Spiked hair among the men fraternity will never go out of fashion. It always gets reinvented and every time it turns out better than we expected. When the hair is spiked and it has a comb over look, it reaches a new level of excellence.
For every social event, this is a perfectly stylish and fashionable haircut. It is perfect for younger guys. The length can vary; it can be shorter than this, but the essence must be retained; it should be spiked.
The hair volume should also be great to get the perfect look. You can use hair sprays or creams to help pump-up the density.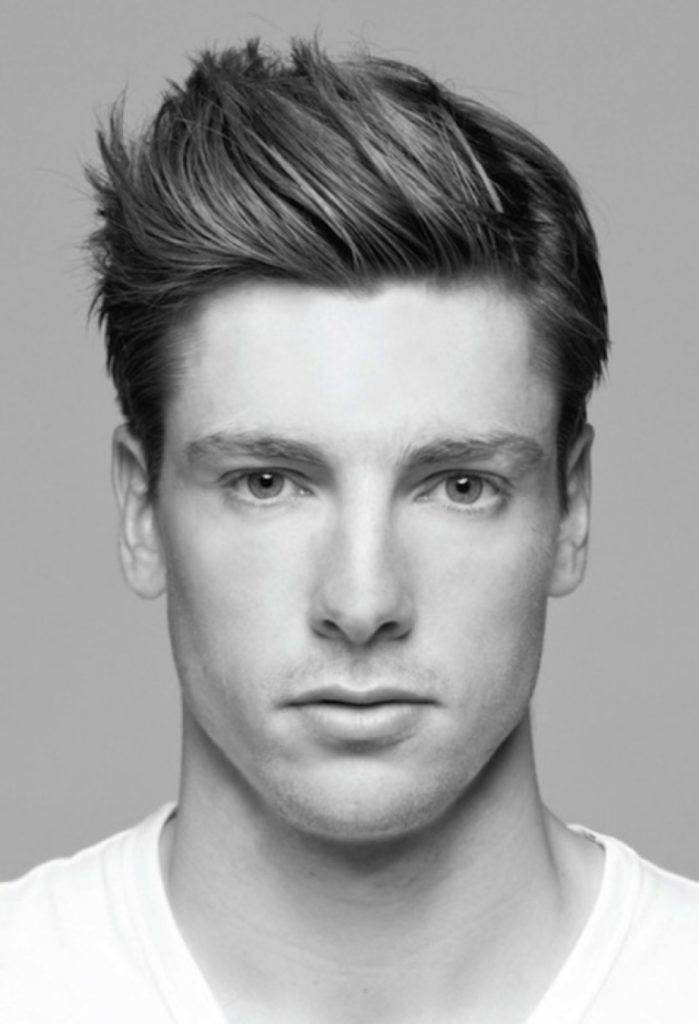 Widows Peak Comb Over
Do you have a widow's peak and are wondering how a comb over hairstyle will look on you? Have a look at this widow peak comb over and have confidence that you will look equally as good.
The length of the top part can vary from one man to the other. Even so, one constant thing is that it will look good on you. My greatest tip for you is to have a longer hair length at the top rather than a shorter one.
With a perfect hair product at your disposal, getting the perfect finish will not be a struggle. You can also comb your sides the way you want. You can brush them backward or downwards to the sides.
Also check these 15 Widows Peak Hairstyles for Men.
Skin Fade Comb Over Haircut
Skin fade is also a haircut that many men love. It is trendy, stylish, and elegant. This hairstyle has been perfectly done. The line up adds a touch of style and the skin fade makes everything more outstanding.
The skin fade also accentuates the beauty of the comb over. You can have this look with longer hair at the top of the head or it can be the same length.
The neatly grown and shaped beards also make the look go an extra mile. If you are not afraid of bold looks then you should try this look.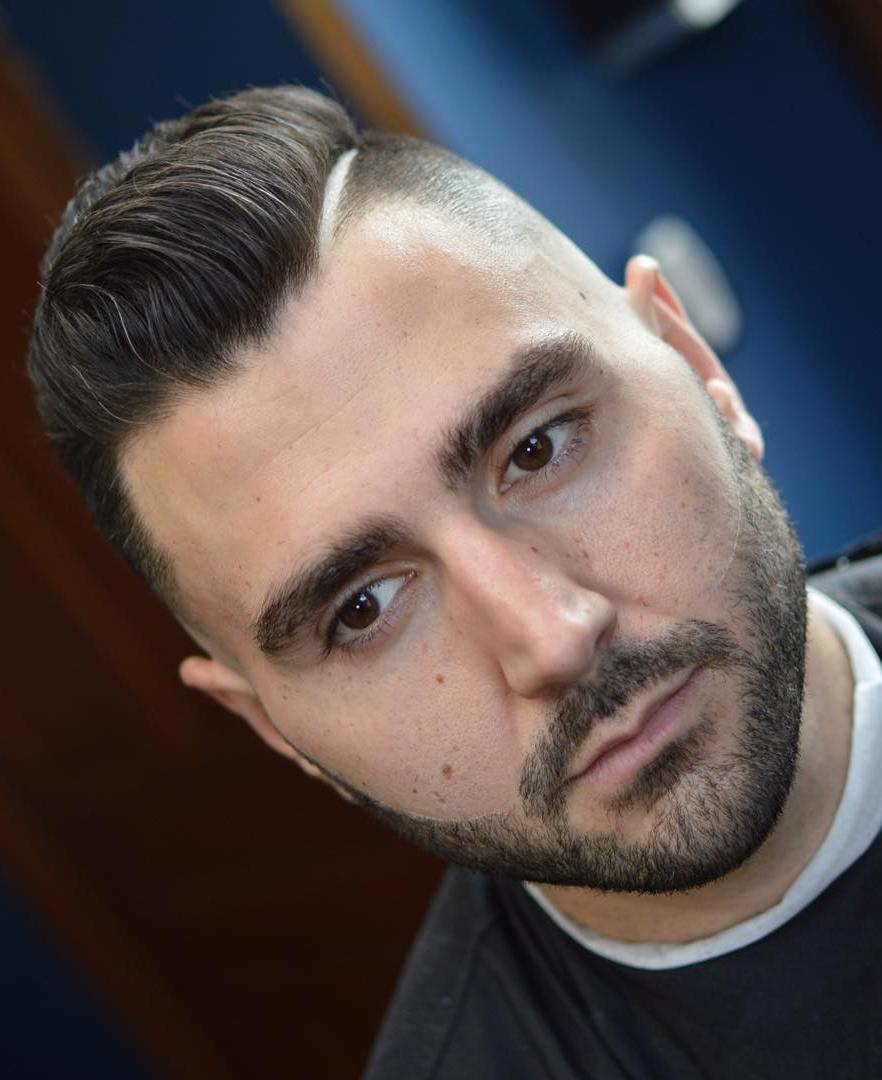 Comb Over Medium Haircut
For this amazing comb over, you can see that the sides are nicely parted. You can part the hair using an excellent comb. Then brush the sides either going back or downwards.
The top part of the hair is the most interesting part. It beats the classic comb over. You can see that the hair has 'light curls' that make it breathtaking. The length of the hair is perfect to allow for this design.
Therefore, for you to get this perfect look, your hair length at the top should be excellent because getting this look with a shorter hair is almost impossible.
Pair this look with perfect beards and you have a winning look among your peers. You also need perfect hair volume so use the perfect hair product.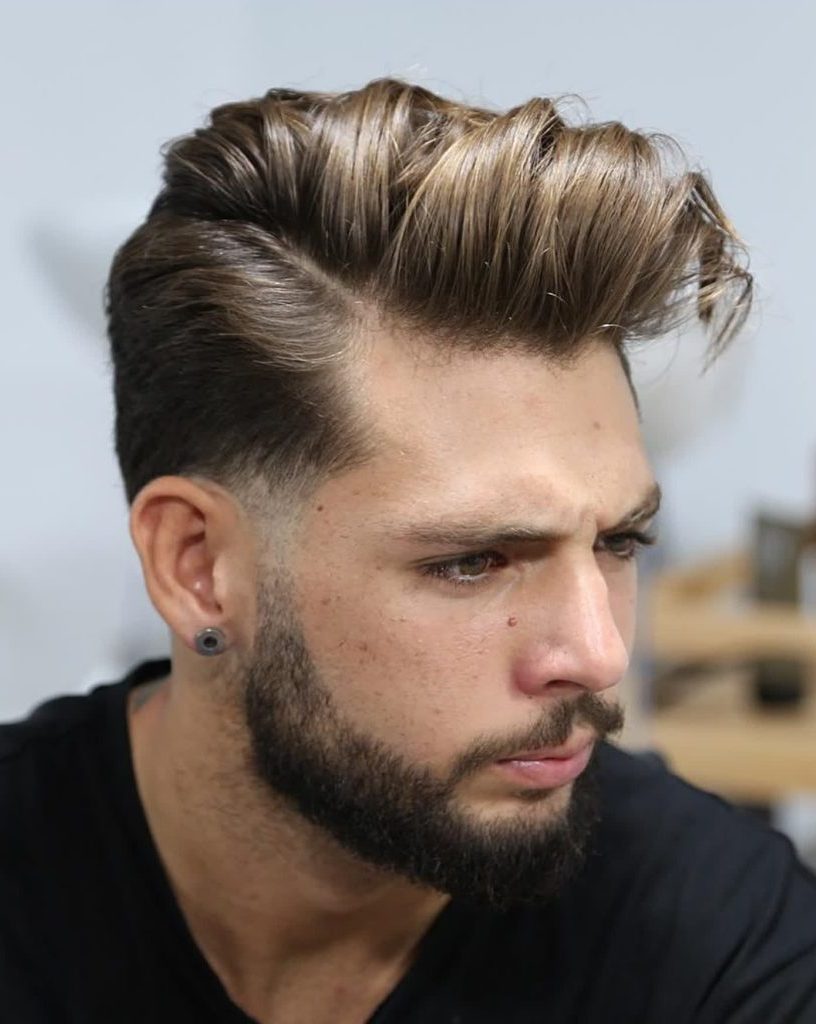 High Fade Comb Over
High fades are also a popular choice among men and when combined with comb over hairstyle, it becomes more striking. It has an excellent show of boldness, style, and elegance. It gives a clear view of how the hair tampers and you can see it is perfect.
The hair length for the top part is also excellent giving it enough room to 'roll over' to the other side. Using shorter lengths can be a variation for this hairstyle but the longer length looks much better. Get a beard trim and increase your hair volume with a good hairspray; you will have this look.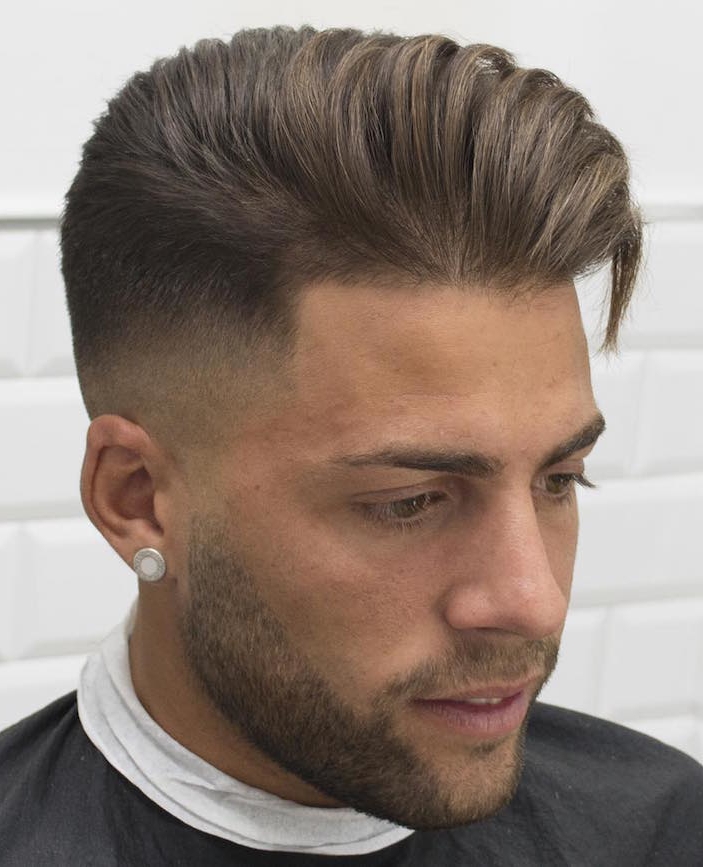 Curly Comb Over Fade
Curls also look great on men and a nicely done curly comb over fade shows this beauty is a simple and excellent way. You can see the mid skin fade is excellently done and the hair tapers strikingly.
The curls have been wonderfully done and they are perfect for comb over haircuts. With or without beards, you will look good with this hairstyle. A good hair length at the top of the head is a must. The line-up on the edges at the sides also makes the style neater.
Brad Pitt Side Shaved Comb Over Haircut
This look is unique, bold, and very stylish. As the name suggests, the sides should be shaved; not tampered or faded. With the sides shaved, it accentuates the comb over making it more outstanding.
There are also numerous variations to this hairstyle but the theme of shaving the sides is maintained. They are also amazing. This look is excellent for casual functions since it may not be too appealing for official works.
This look is neat and works perfectly without any beards. Brad Pitt is always on top of his hair game and many people like what they see always.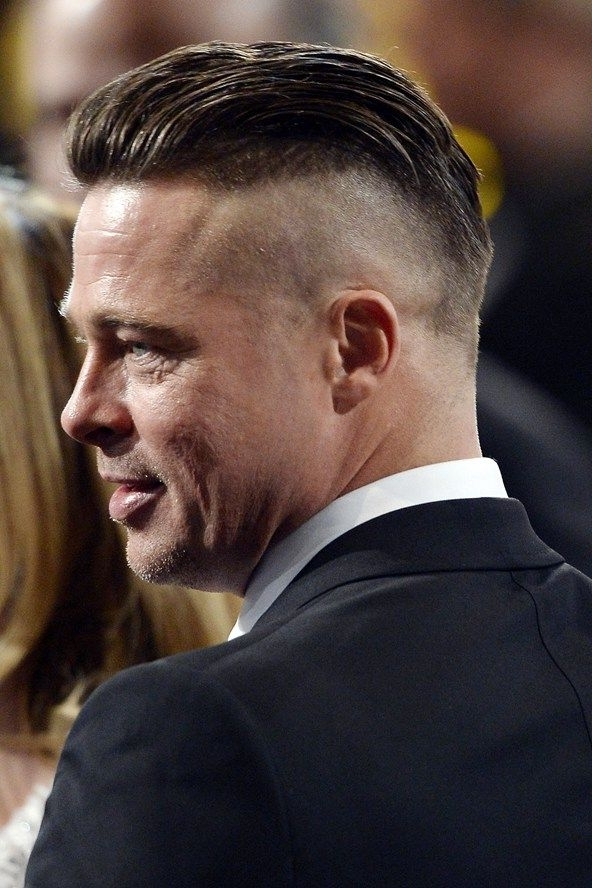 Comb Over Quiff Haircut
Quiff haircuts have been around for a long time and they have gained a large fan-base over the years. This hairstyle, unlike most of the comb overs we have looked at, is best suited for men with round faces.
This hairstyle has numerous variations because sometimes it has elements of the pompadour, Mohawk, and flat tops. It is a hairstyle that can be worn by men of all kinds of ages and look good on them.
This is a beautiful haircut and it is very outstanding. The length is perfect and as you can see, you do not need any beards to look good with it.
Comb Over Short Hairstyle
This is a simple yet sophisticated and elegant haircut. You can get the volume by using an appropriate hair product. The length of the hair is perfect and can vary from one individual to another.
This look goes very well with neat, nicely trimmed, and nicely shaped beards. It accentuates the shape of your face excellently. If you have a round face, you should reconsider.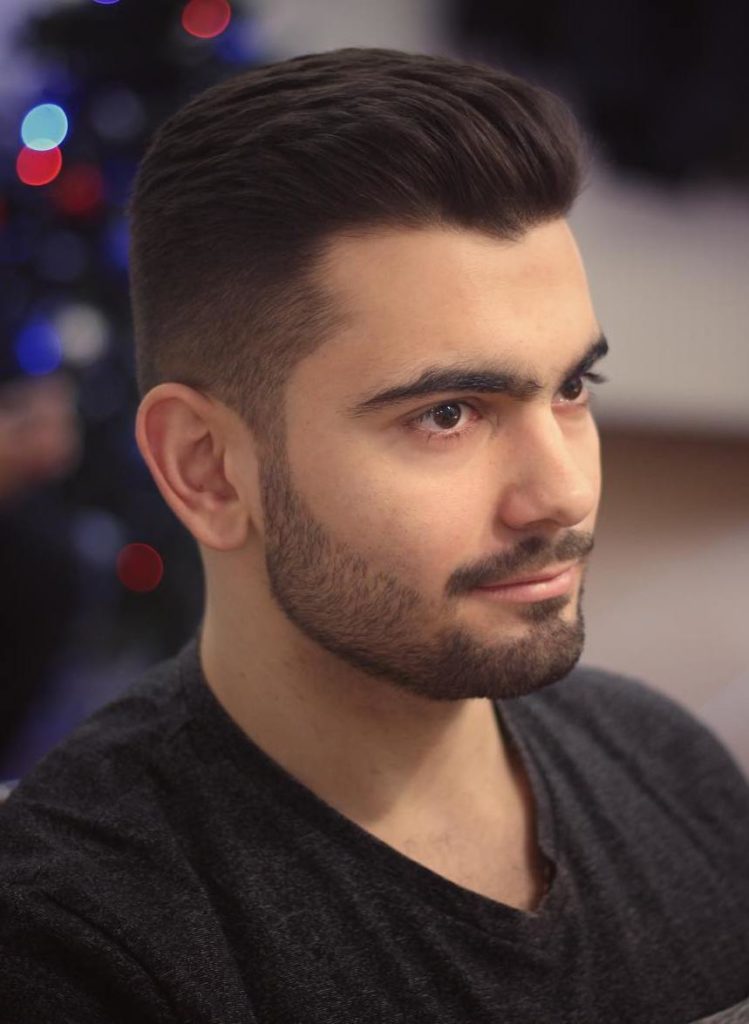 These 15 mens comb over hairstyles should be your top options when you want to have a comb over haircut. You cannot go wrong with them.