One of the most glamorous haircuts to have won the hearts of the men and taken the place of pride on their heads is the Quiff hairstyle. The best description for the style is that it is kind of an amalgamation of the flat top and the pompadour with an amped-up presence.
It suits the widest range of facial shapes, ages, and personal styles. The icons of rock 'n roll have rocked this hairstyle for generations and there is no reason to think that you can't too. Try Men's Quiff Hairstyles if the pompadour feels too voluminous for your liking.
Men's Quiff Hairstyles
The focus of the quiff is generally on the hair that is just above the forehead and you do not need to pump up the entire hair. It is also arguably one of the easiest styles to maintain as it much less of a hassle than other ones.
While anyone can pull it off, you must try this hairstyle if you have a round face and want to elongate the appearance of your face. If you have a longer shape of face, then do not go too high on the hair volume and it will look just perfect on you.
Wet Look Quiff Hairstyle
This style looks supremely smart and suave on men of all ages. All that you need to get this look is plenty of hair gel to bring out that wetness that is needed for the look. This is a typical quiff look where the hair in front is longer than that on the sides and back.
But the good thing about is this one is that it is not too daring but is really stylish. So, if you do not want to go too bold with your hairstyles, this is the one for you.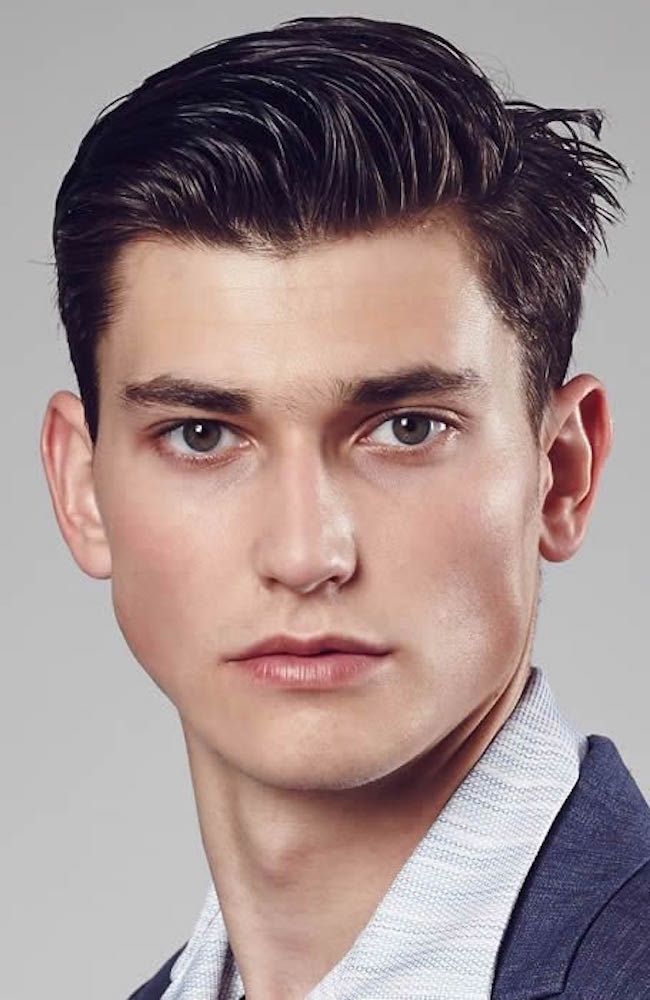 Long Quiff
This is the variation of the quiff for the men who like to keep their hair long and their fashion game strong. Sweep the long hair to anyone's side as you may prefer. But take care not to be too well-brushed with this look as it demands your hair to be a bit messy.
This is the look to try with your denim and casual shirts. This one looks great on men with dark hair with some highlights put in.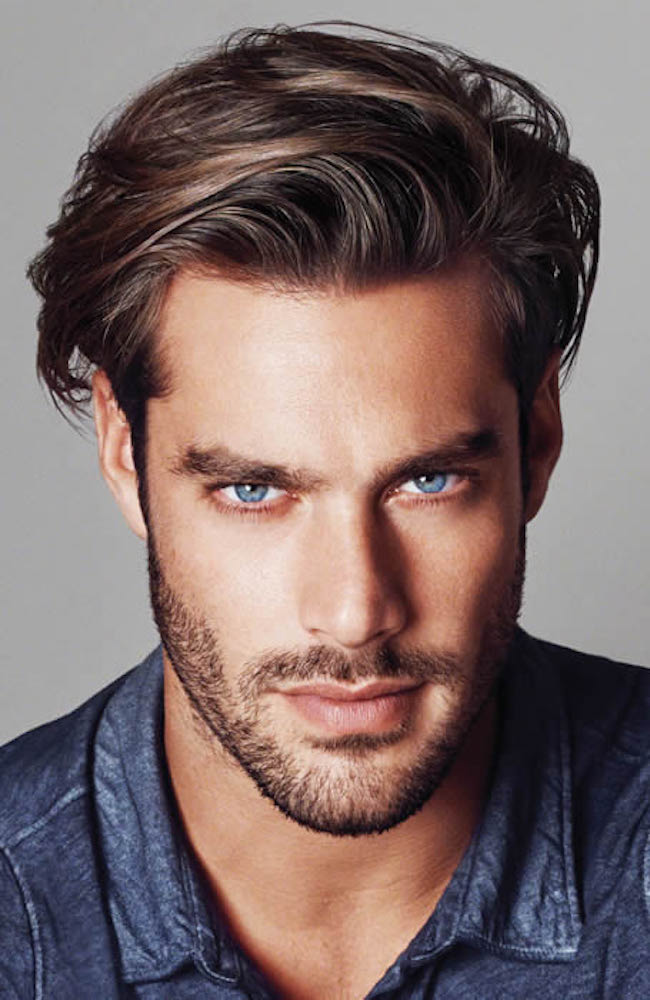 High Pompadour Quiff
When two of the hottest hairstyles come together in one, it creates nothing short of pure style magic. The long hair that you keep in the front with your quiff hairstyle needs to be rolled back in a pompadour style.
Ask your hairstylist to add the volume that is needed for a good pompadour. Create this sharp look and carry it with élan to your office and all the formal events to make a strong impression on anyone you meet.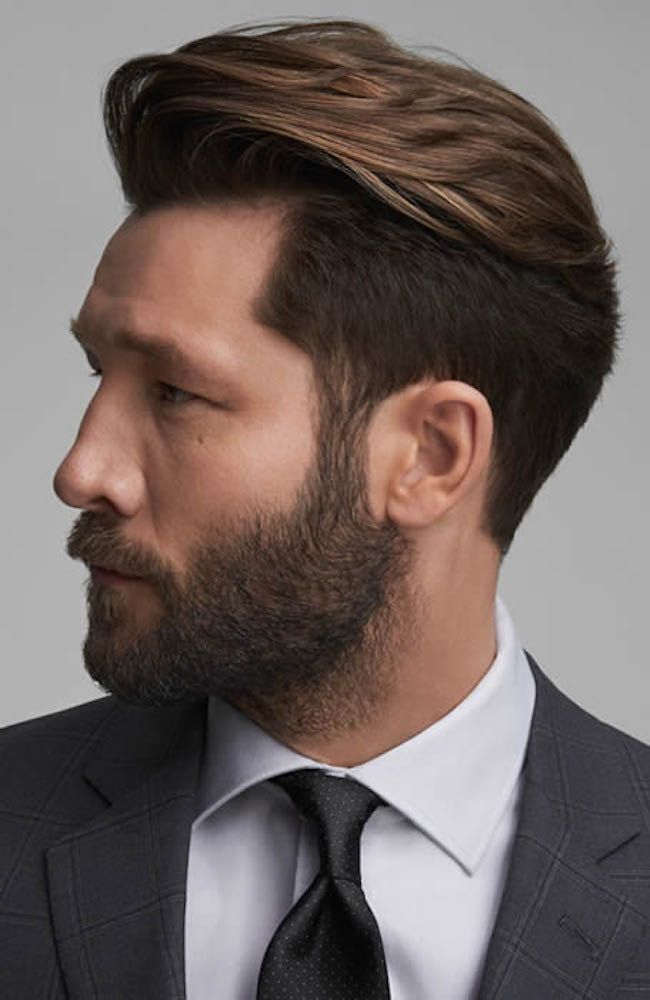 Medium Quiff Hairstyle
If you are not too fond of either short or too long hair but still want to try the quiff style, then this one is the ideal match for your style needs. Make sure you add enough volume by puffing up the hair for this look.
This one is great if you suffer from the lack of natural volume in your hair as there is enough texture added to the hair with this look. Try this one with all your cool tee shirts and hit the party road.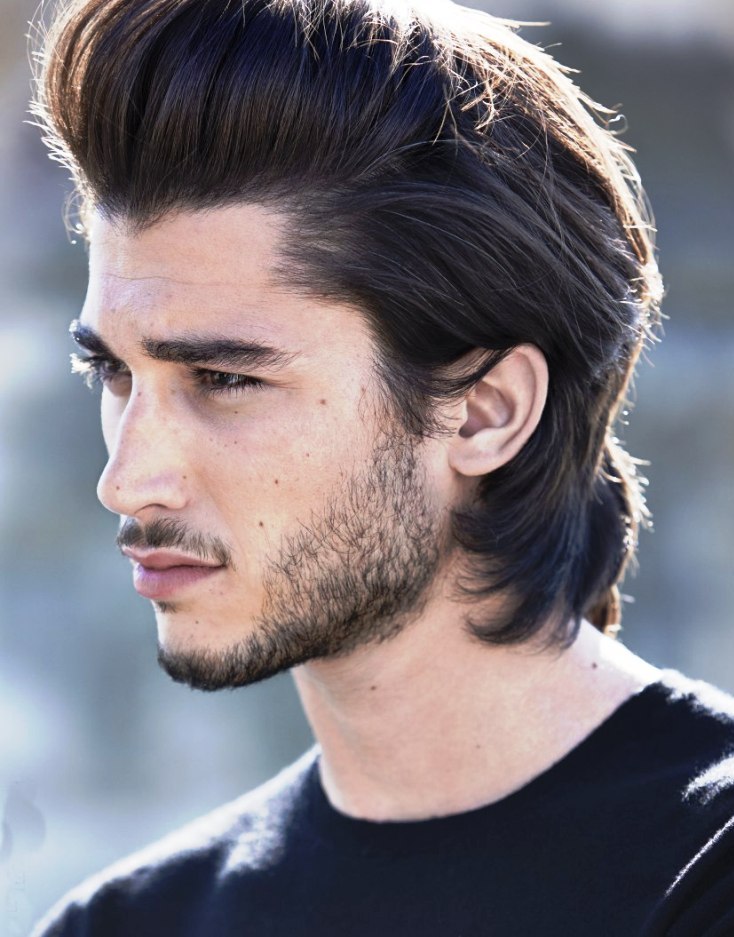 Textured Quiff
This one right here is a very popular variation of the quiff hairstyle. The longer part of the hair is spiked upwards in a side-wise manner. Put in the hair styling products that you have with you and make that textured look to the hair.
The sides of the hair are kept really short and cropped. This one has the right amount of edgy vibe to it that anyone can carry off with ease. Try it to know how good it can look on you.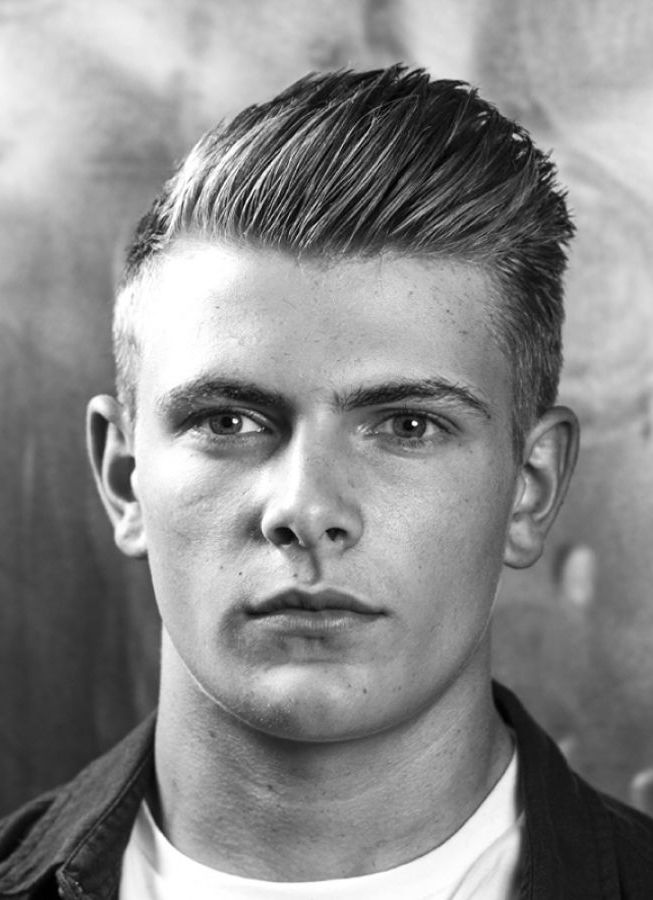 High Quiff
This one has been called the high quiff for the addition of volume in the hair by puffing it up really high. This one looks a lot like a pompadour but in this case, the hair gets rolled to one side and not to the back.
This is such a handsome look that men across the world have been loving this style immensely. This is more of a casual look so you can try this for the parties you are going to attend.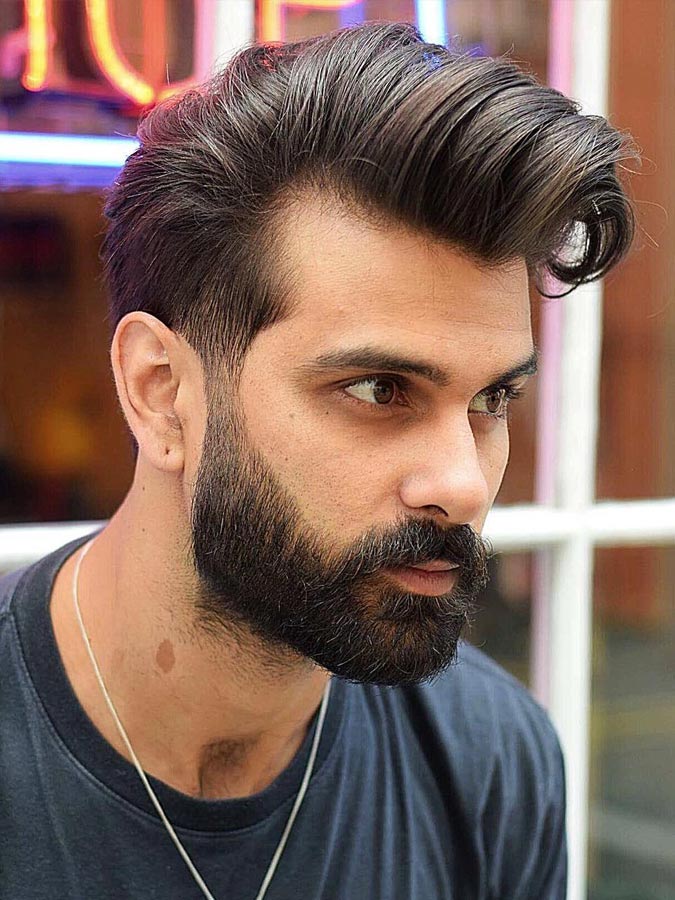 Quiff for Thick Hair
If you are naturally blessed with a thick mane of hair, then this look has been tailor-made for you. Keep the hair short as that will look on your hair by bringing out the thickness really well. The longer part of the hair needs to be brushed back to complete the look.
You can even go ahead and get some nice deep brown highlights in front of the hair to take the style game a notch higher. This one is good to go with both formal and informal clothes.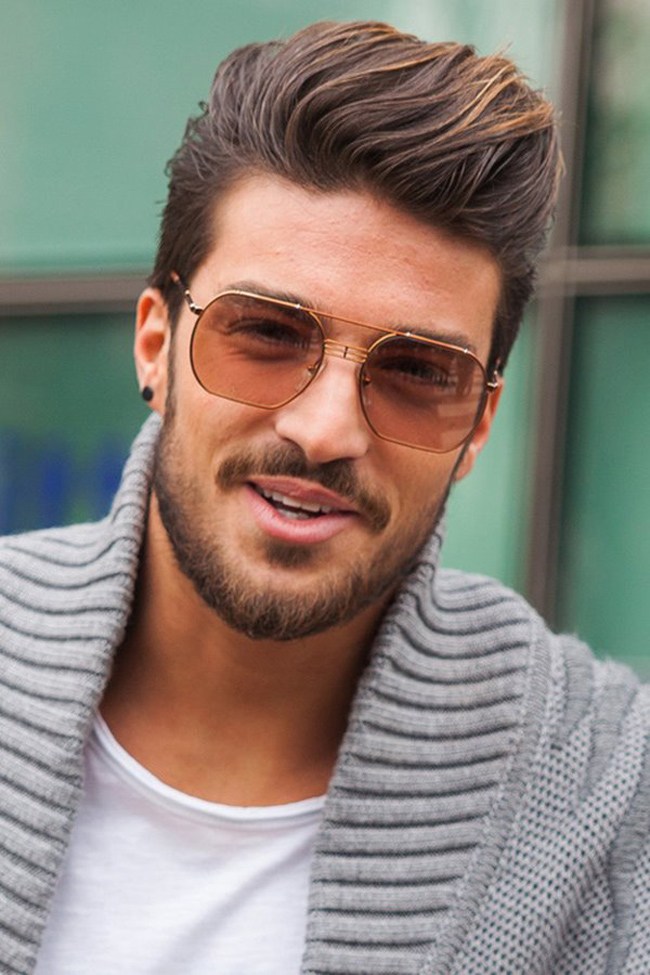 Skin Faded Quiff
If you want nothing but funky and edgy in your hairstyle choices, then this one right here is something that you will love. The hair on the sides is kept so short that the skin starts showing- thereby earning the name of skin fade.
Brush the longer hair frontward in such a manner that the hair right in front is raised up in a spike-like manner. If you are new to the world of hair experiments and want to take it slow, you can begin with this look.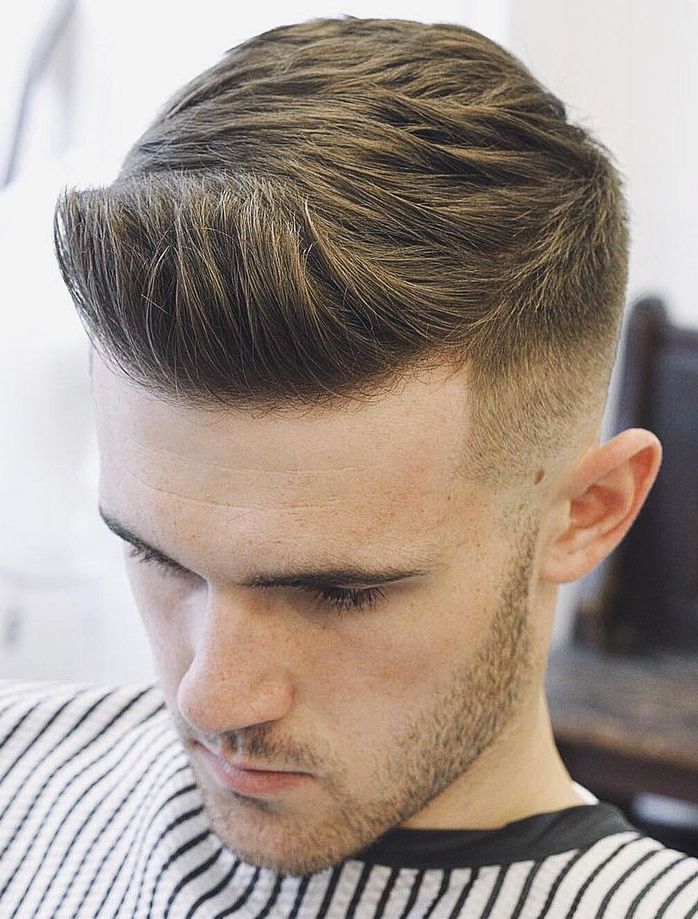 Vintage Quiff
This vintage style has a nice old-world charm to it that makes it look really good with sharply tailored suits. Try this look if you are planning to make a lasting impression at the next meeting or office gathering.
A parting is made to the left and the hair is combed well on both sides of the parting. The hair right in front needs to raise upwards in a wave-like manner to get this look. Bring out the sophisticated gentleman in you with this look.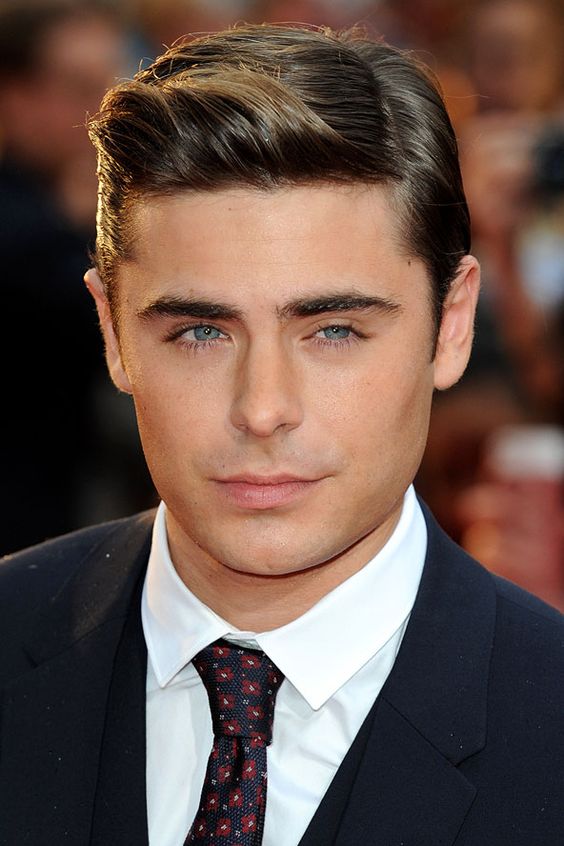 Side Quiff Haircut
This is another daring take on the much-in-demand hairstyle. To begin with this look, you need to get the haircut done right. There need to be layered on the longer portion of the hair.
Also, the longer portion of the hair needs to be long enough from the sides to stand out distinctively on top. You need to brush the hair in a side-wise way for this look. It looks really amazing on most facial shapes and especially on men with round faces.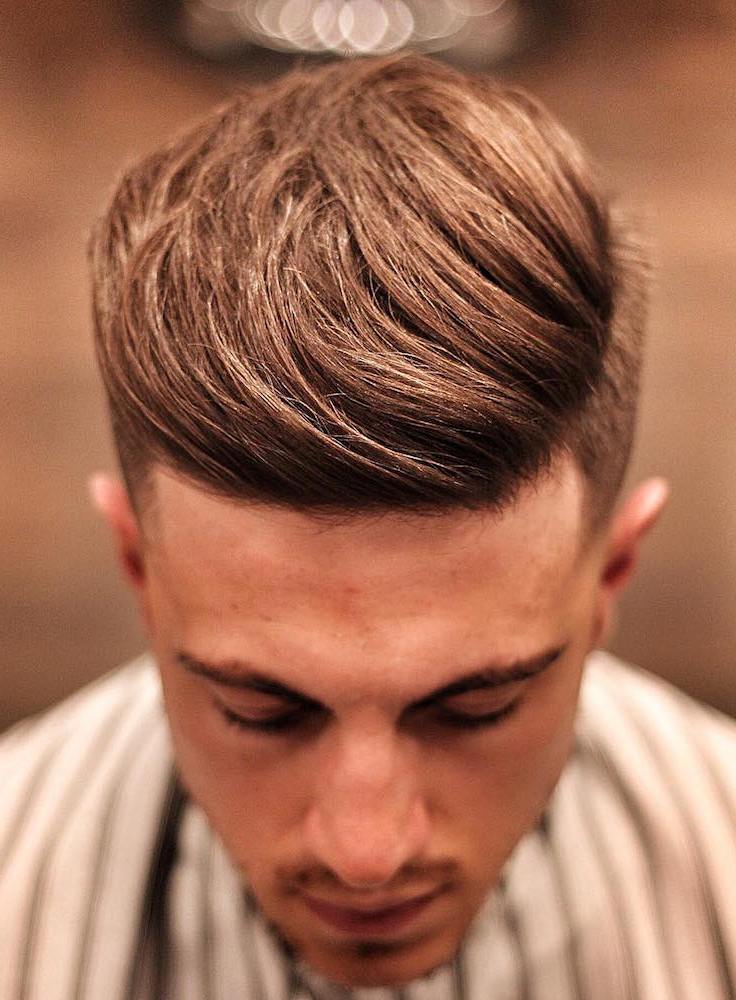 Wavy Skin Faded Quiffs
The skin fade style on the sides is a very popular hair trend that is seen in this look too. The hair in the middle must be kept of medium length and layered. It is made for men who have wavy hair as the messy waves on the Quiff hairstyle are just what this style demands.
It has such a young and happy vibe to it that you are definitely going to fall in love with this one. Wear a nice casual tee and flaunt this hairstyle with panache.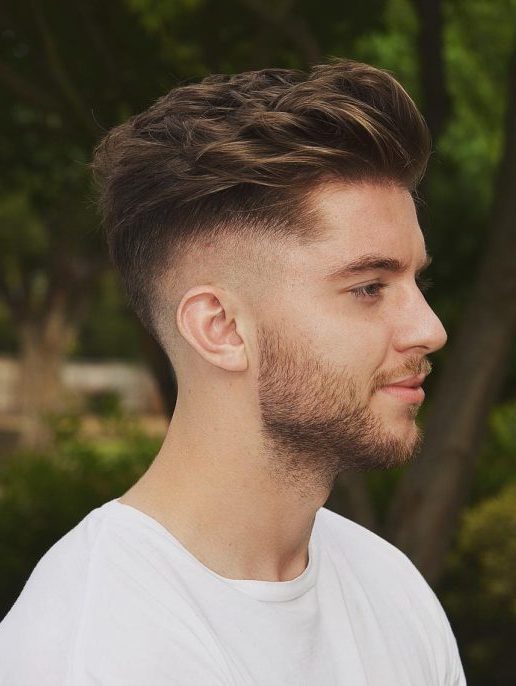 Slick Back Quiff
The hair on the sides is not kept too short with this one. Slick your hair backward to get this style. There needs to be a parting on the right side for this one. You can make a left parting too if you feel that suits you more.
Make sure you get some really good hair gel to make the hair stay in place with this one. Go out in style with this hairstyle and a good suit or blazer.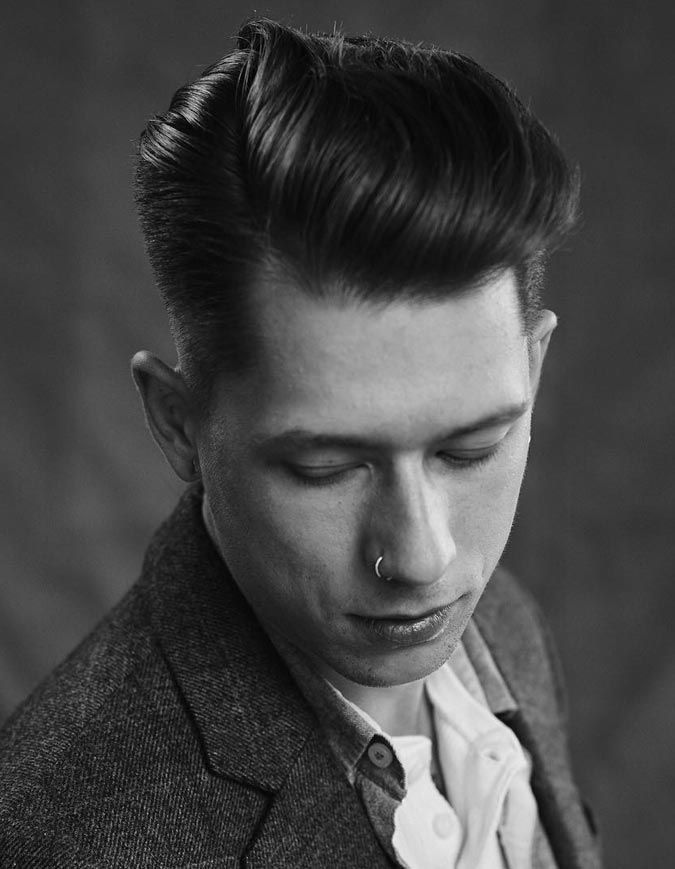 High Volume Quiff Hairstyle
The hair is raised really high up in this look. When the sides are kept really short and the center is raised up is high- it automatically creates a funkiness to the look.
If you have really thin hair or want to do away with the overt roundness of your face, then this is the answer to all your hairstyle needs.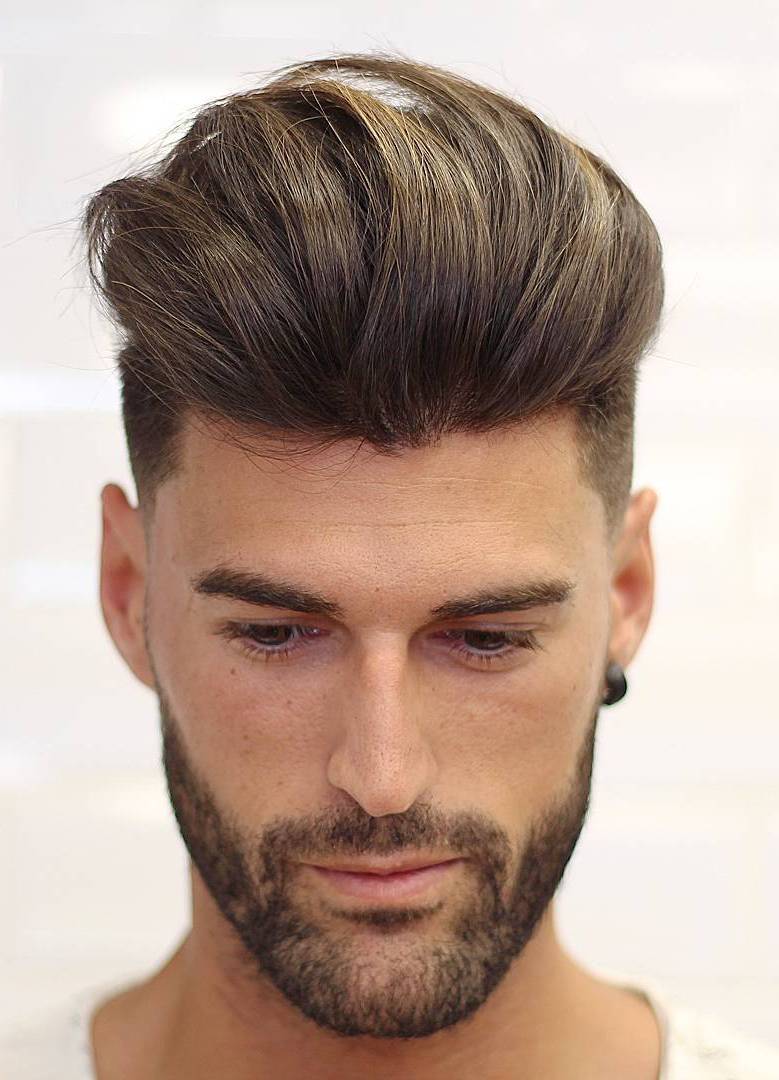 Side Parting Quiff Hairstyle
This one needs a parting on any one side, preferably to the right side of the hair. Make it really voluminous with the central longer part of the hair. It should be raised upwards but not in an even manner.
Keep it messy with raised part of the hair. It is the perfect look for the party season. It looks really cool without trying too hard to be it.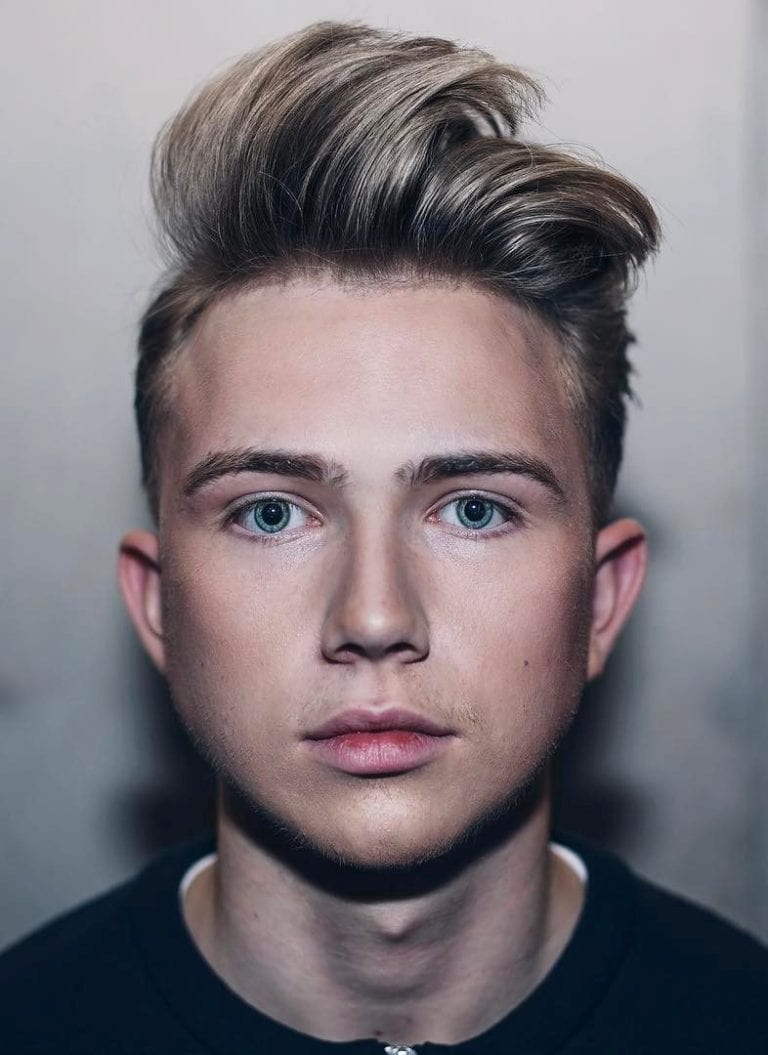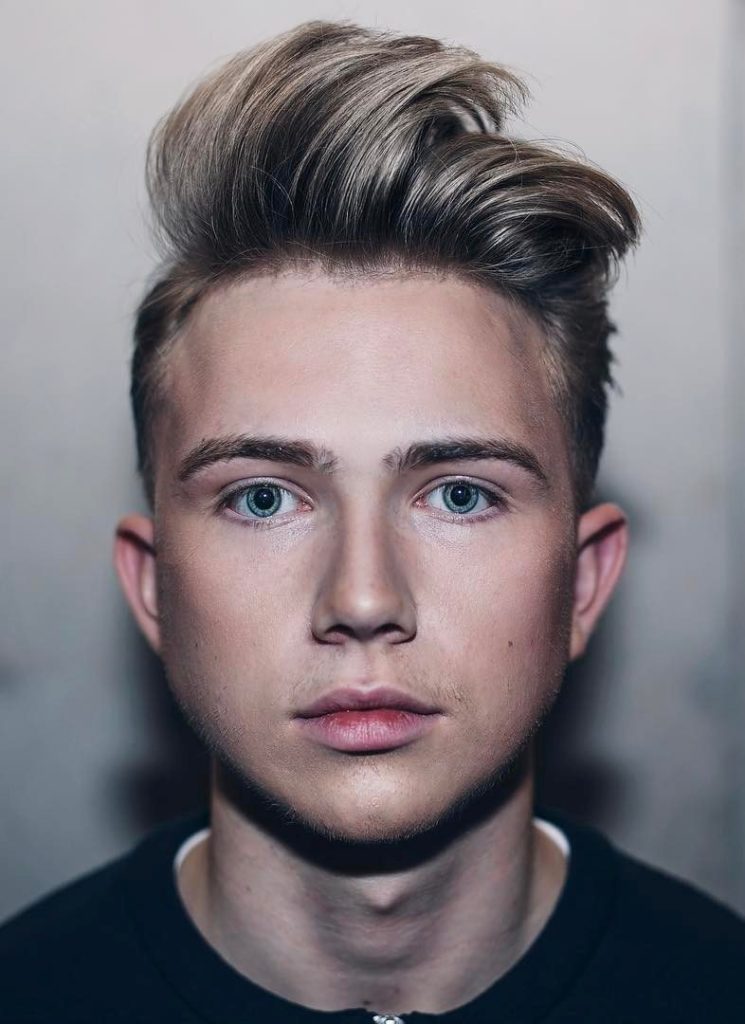 Spiky Quiff Haircut
If there is one thing that will never go out of style, it is the spiky hairstyle. Men have always loved it and it does not seem like there will be any stop to this love of theirs.
The spikes are made to one side and do not bang in front in this look. This is one of those styles that is really easy to achieve.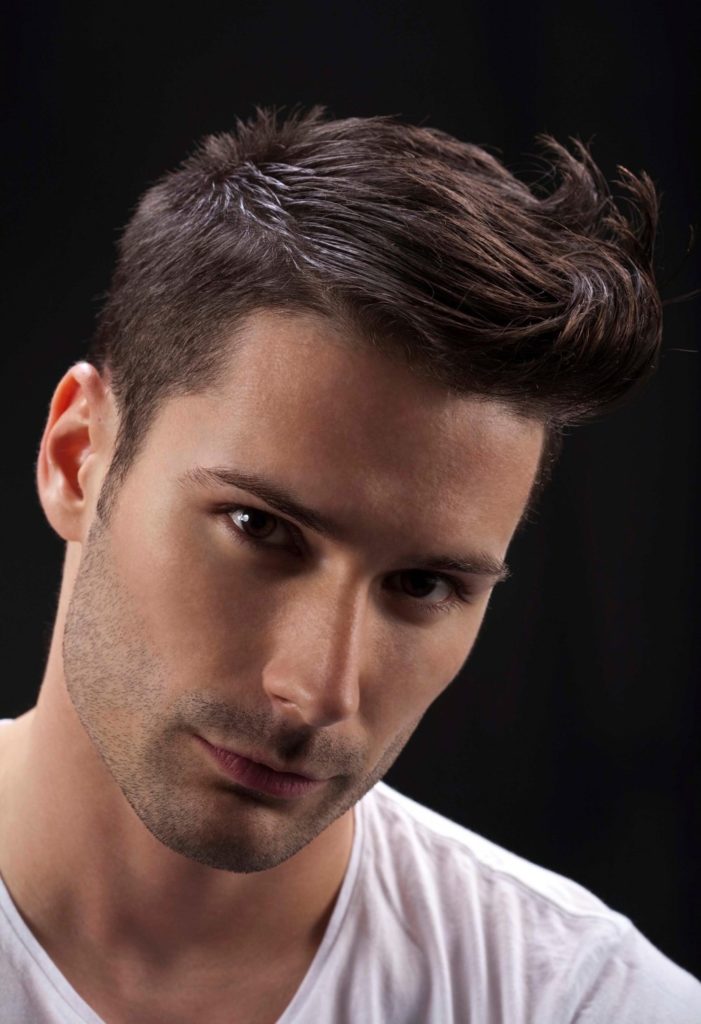 Platinum Quiff
This quiff is one of the most classic, timeless styles that can be worn by different age groups and is great for any event. To upgrade your simple quiff, you can go platinum! It's bold, it's modish, and it's unlike any other.
Classic Quiff
You can never go wrong with traditional men's quiff hairstyles. While you will still want longer hair on top of your head, you should keep some length around the back and sides of your head to maintain a sharp and clean hairline.
Undercut Quiff
This next one is a haircut that creates a sharp contrast between the hair on top of the head and both sides. However, the undercut quiff might not suit guys with a long facial structure, as having hair only on the top of your head will elongate your face even more.
Messy Brown Quiff
The classic messy bedhead on guys will never fails to look sexy. A messy quiff looks even better on guys with brown hair and is ideal for those who prefer low-maintenance hairstyles. Natural curls will take this tousled hairstyle up another notch.
Short Quiff
If you're the kind of guy who likes to keep his hair short, this hairstyle might be the one for you. A short silky quiff on the top of your head, shortened on the sides, will give you a neat, handsome look. A quick blow-dry before you head out will refresh your haircut effortlessly.
Thick Voluminous Quiff
If you're lucky enough to have hair that's both thick and voluminous, then there's no better pick for you than this heightened quiff. This quiff is best paired with buzzed hair on the sides, which makes the hair on the top appear even thicker.
Short Quiff with Low Fade
The best part about the quiff is that it looks amazing regardless of the hair length. A short, curly, and dirty blonde quiff is one of the trendiest hairstyles for men in 2023.
The best part is that it barely takes any effort to style! Just muss it up with your fingers and you're good to go.
Modern Quiff
For a modern quiff, it's best to keep the hair on the top of your hair longer and thicker. You can effortlessly style this quiff with glossy products and a comb to refresh your hairstyle. This is easily the classiest on our list of men's quiff hairstyles.
Taper Fade Quiff
A classic quiff hairstyle creates a cool contrast between short hair on the sides and longer hair on top of the head. A taper fade quiff gives you a sharp and modish look and it might suit you best if your style is more subtle and preppy.
Pop Of Color
Last but not least, adding a cool-toned pop of color to your modern quiff is the ideal way to make a statement.
Once you've mastered the classic quiff hairstyle, you're ready to play with different experiments that you think might make your hairstyle even cooler.