The best part about wavy hair is that there is everything in it that you would want to have in the perfect hair. So, there is movement, volume and flow in this kind of hair and all of these enhance the beauty of any style of hair that you would want to try.
The truth of the matter is that every popular style or classic cut for men works amazingly on wavy hair. There are so many Mens Wavy Hairstyles that you can try on the waves that you have been blessed with. It is indeed a fact that wavy hair is something that people call owner's pride and neighbor's envy.
Men's Wavy Hairstyles
The popularity of wavy hair is so much that many men who do not have it naturally, go to their hairstylist to get their hair styled in waves. The celebs around the world have flaunted wavy hair over the years and inspired their fans to do the same.
If you have short waves, then all you will need is some hair styling products to try out any look. The longer waves will need blow-drying and diffusers to minimize the frizz and increase the holding capacity of a style.
Thick Wavy Haircut
If you are the owner of a wavy thick hair, you are the natural envy of many men. So, put this asset of yours to good use with this hairstyle. This one is for men who like to be simple and classy.
There is a slight tapering fade haircut done on the sides and the back of the hair. All of the hair has been combed back, and that completes this really handsome look that men of any age will definitely appreciate.
Medium Length Wavy Hairstyle
If you have a medium length of wavy hair, then this style will certainly catch your eye. Now you must try this style to make sure you are the apple of everyone's eye for the next party.
The hair is spiked up and then messed up in this super cool look. It is such a casual and relaxed look to try out. So, put on your best tee-shirt and pair this hairstyle with that to go out in the most fashionable way.
Wet Wavy Haircut
This one is one of the most versatile looks that you can try out. The best part is that once you have mastered this look, you can try this one with both formal and informal outfits. All you need is some glam highlights added to those waves of hair. Apply some hair gel to make the hair appear wet.
There needs to be a side parting but nothing too prominent. Now take a thick-toothed brush and sweep some of the hair to the right and the rest to the left of the parting.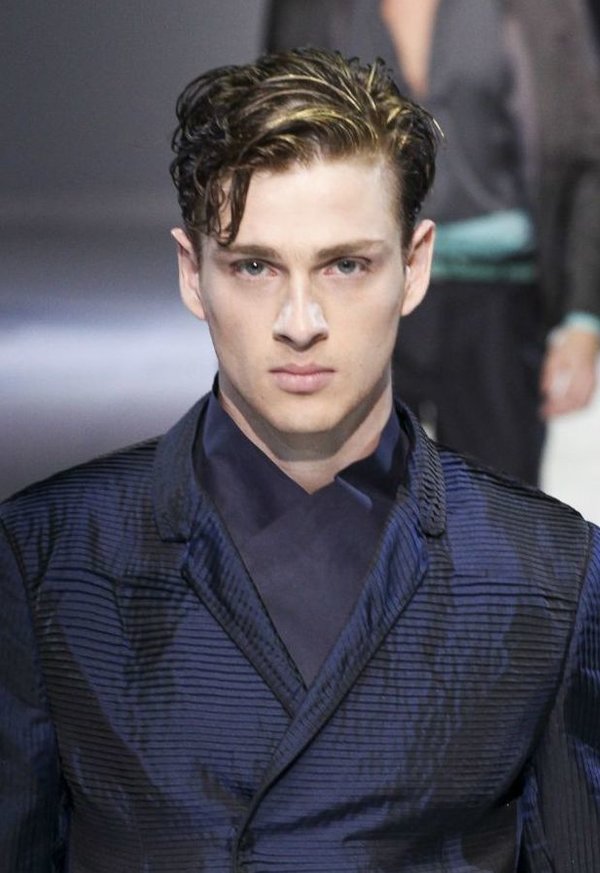 Slick Back Wavy Hair
Let those wavy locks of hair gently caress your forehead in this style that will make you look like a million bucks. Slick back your awesome mane but nothing too perfectly. Keep it a bit on the messier side to bring out this look.
If you are planning for a date with a special someone or just a casual day at the beach hanging out with your buddies, this is the right hairstyle for all of these occasions.
Long Wavy Hairstyle
When the heartthrob of millions Kit Harrington flaunts a hairstyle, it automatically becomes a style goal of his male fans around the world. Your hair needs to be shoulder-length to carry out this look.
Just run your hands or a thick-toothed comb casually over your waves and let it loose. The hair is supposed to look messy and unruly in this look that has become a cult ever since the Game of Thrones star came on to our TV screens.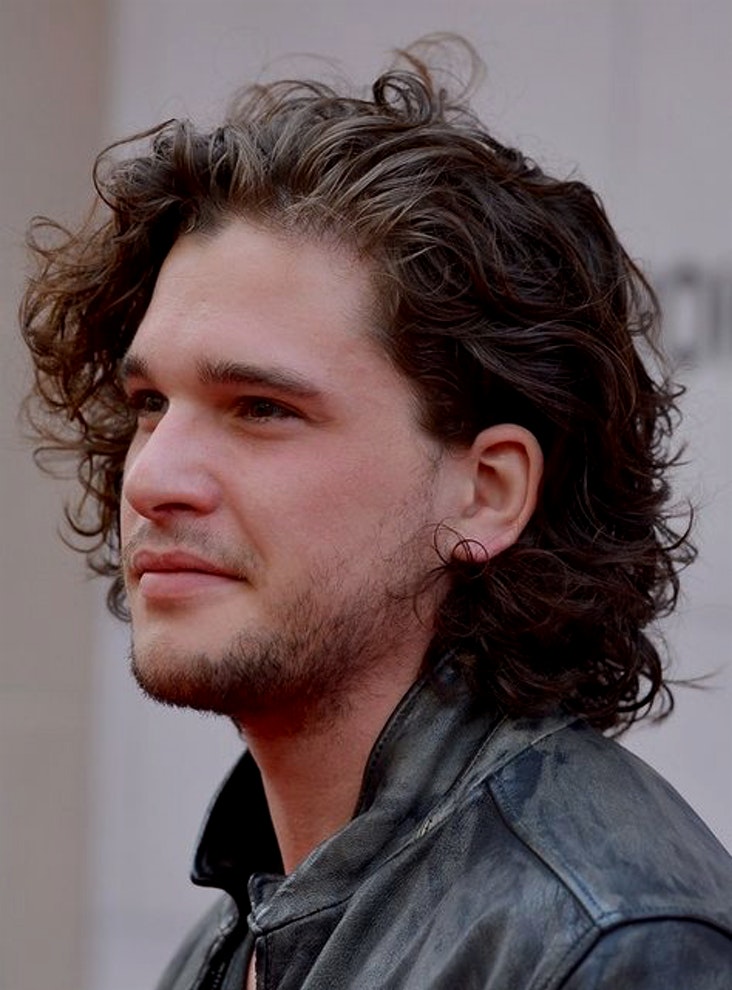 Wavy Fringe with High Fade
If there is one of the few hairstyles that look great with wavy hair, it is the fade haircut. Let the hair fade in length from the center of your head to the back and the sides- so much so that the skin starts showing right at the ends.
The longer portion of hair in the middle must get cut in layers and comb it forwards. It should fall near your forehead looking like a fringe of hair. Do not brush it too neatly and let it be messy.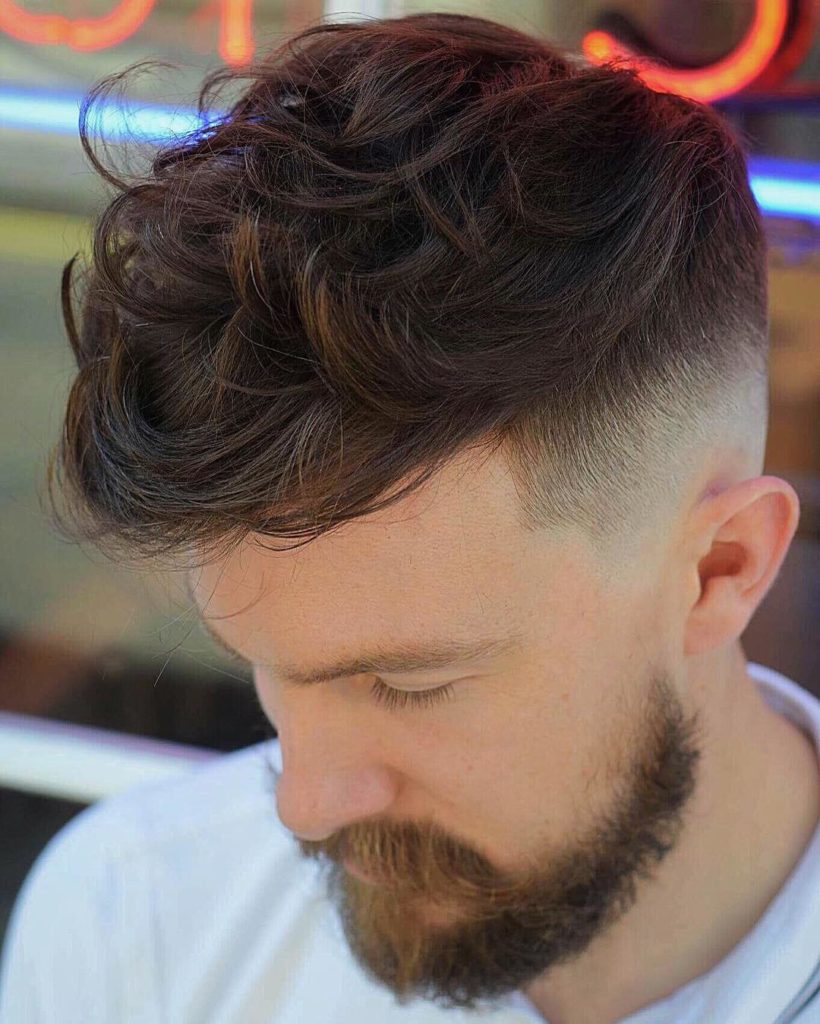 Long Wavy Hairstyle for Older Men
Age should never be a limiting factor for someone who, just like fine wine, gets better with the addition of years. Let the greys of your hair stand out proudly in this look. Make a not-so-prominent parting on the left side of your hair.
Let the waves of your hair go haywire and be unkempt as that is what this look is all about. Keep your hair long if you are going for this style of hair.
Skin Fade Thick Wavy Haircut
If you are someone who has only a light wave of hair and likes to keep the hair short, then this style would be really liked by you. There is a skin fading cut done on the hair, or a tapering fade, to be more precise.
Just brush the hair and let it be. If you are someone who has very little time on hand to spend after hairstyle maintenance, then it is something that will definitely be of help to you.
Medium Length Wavy Hairstyle
Do not like to keep the hair too short or very long? Keep it in medium length and try this hairstyle on it. Let the beauty of your wavy locks come out in their full glory with this great hairstyle.
You can be of any age and this style will be ideal for you as it instantly makes you look a lot younger. Brush the hair lightly and not with a fine-toothed comb as that will not let your waves show as nicely as they should.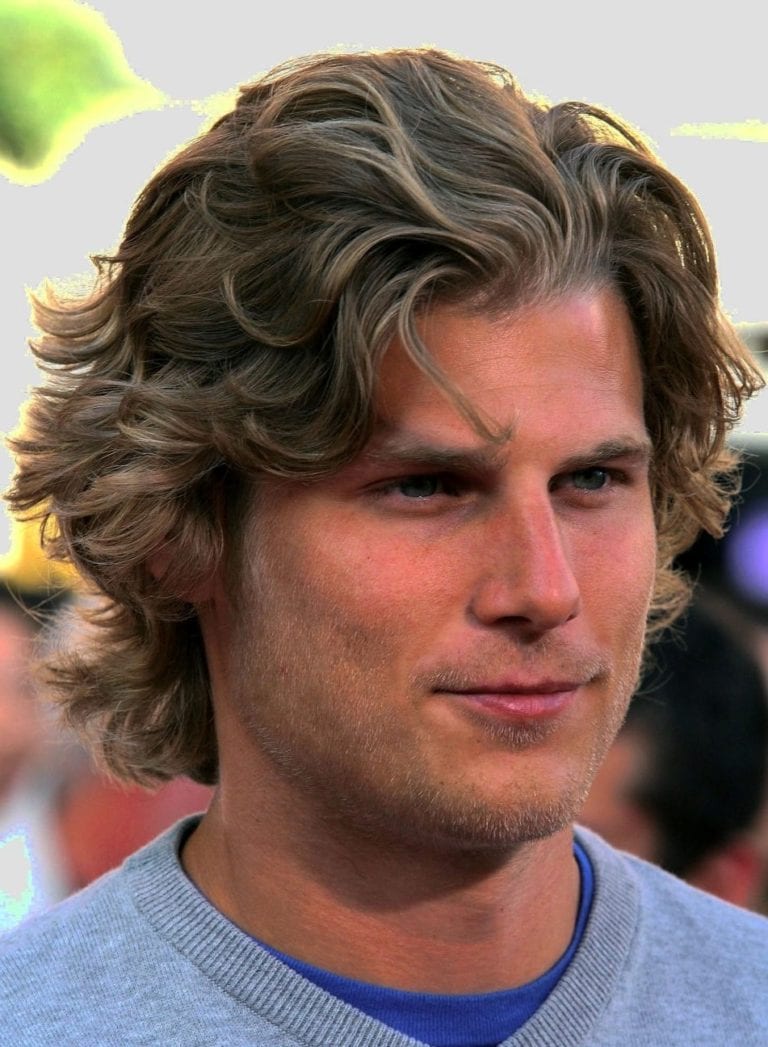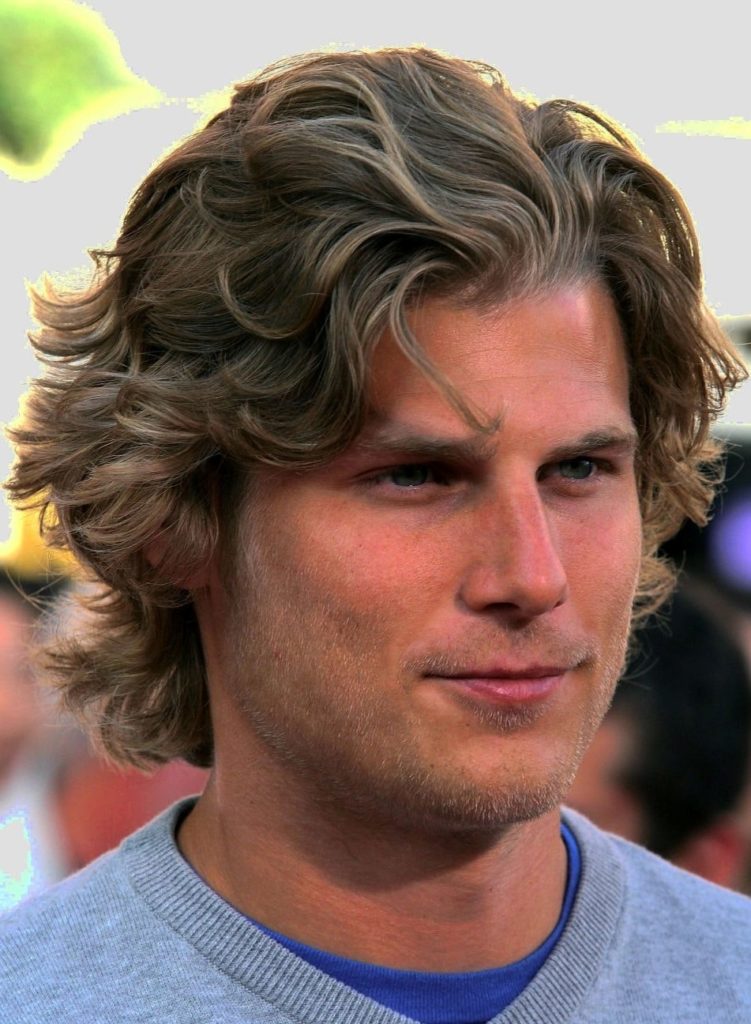 Wavy Mohawk
If you think that Mohawks are only for the straight-haired lasses, think again. You can rock a Mohawk too with your wavy hair. In this hairstyle, the hair is raised upwards and kept in a strip just like a regular Mohawk.
This style is really unique as it is flaunted on wavy hair and not on regular hair. Make sure you take the help of your hairstylist and some good hair products to get this look.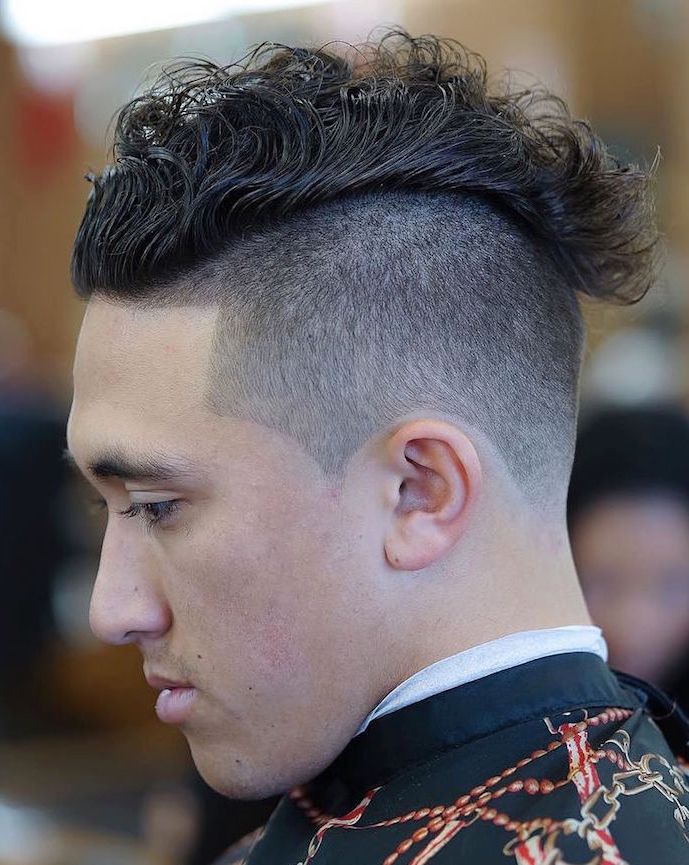 Messy Wavy Curly Haircut
The waves need to be messy for this hairstyle too. What makes this hairstyle different from the many others mentioned before is the length and textures of the hair.
The lengths on the sides and back are kept shorter than the hair in the middle but not too short. Also, it looks straight which gives a nice contrast with the central wavy hair. Just throw on a nice white tee and turn the heads with this style.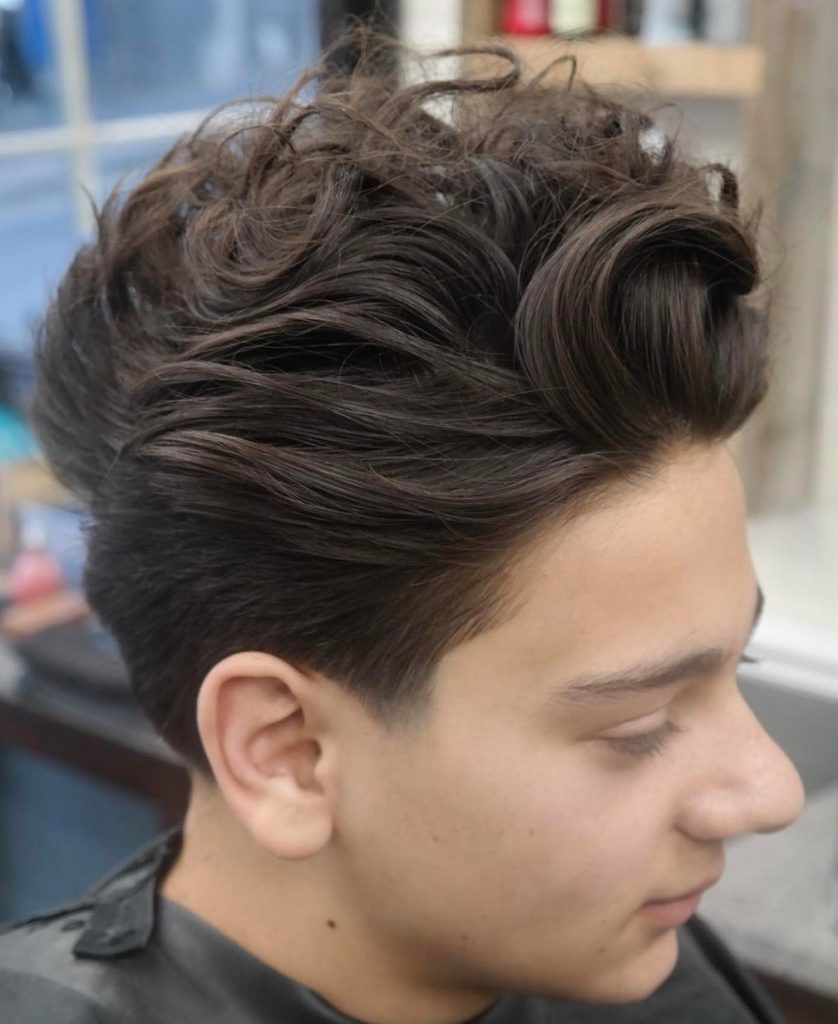 High Fade Wavy Hair
Go for a daring and edgy fade haircut to try out this style. It looks so good on brunette or red-heads that you need to try it to believe it. After you have cut the fade, half the work is done. Comb it towards the front and your look of the day is complete.
The hair right near the forehead is raised upwards to make this style come out to its full potential. If you want to experiment further, you can get some highlights done to your hair too with this hairstyle.
Faded Fringe Wavy Hairstyle
The very trendy faded haircut is continued in this hairstyle as well. But what gives this look its popularity is the long fringe that has been added in front.
Let the fringe hang loose over your forehead and let the hair be not too properly brushed. This is something that looks great for a casual day out with friends or a brunch with your special someone.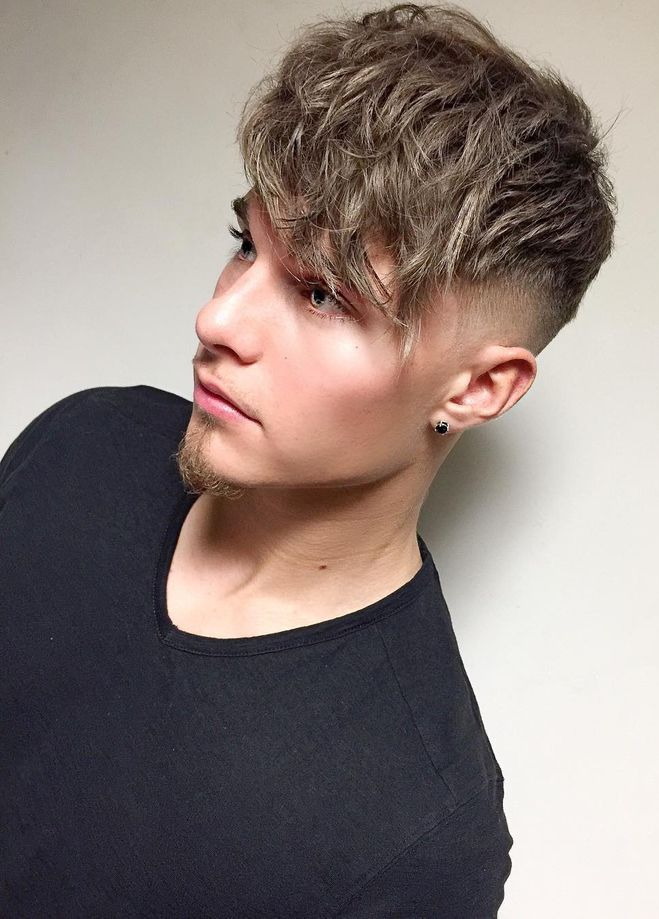 Blonde Wavy Undercut
All the blondes out there who are additionally blessed with a great curly mop of hair- give this hairstyle a try and you can be assured that you will not regret it ever. Go for an undercut and let the curly mop stand out and dominant this hairstyle.
Go for a leather jacket or a high-neck tee-shirt to go with this look. You will need no accessory with this hairstyle as in this one your hair itself is your best accessory.
Retro Wavy Haircut
This retro hairstyle is for the men of class and high tastes. Looking for a hairstyle that is safe for work? This one right here is made just for you. You will need to have some volume added to the hair and then go ahead with a fine-toothed comb to brush back your wavy hair.
Let one or two locks fall over your forehead. Take your sharpest suits or formal shirts out to complete this retro look that will make sure that all eyes are on you.