As the beauty industry is constantly evolving, one thing about it that has hugely changed is how it has come to accept all types of beauty and not just some specifically set standards.
Thanks to this evolution, we now see a wide variety of hairstyles and hair colors that are suited for all those lovely women out there with Morena skin.
While earlier only fair skin people had all the limelight, things have changed significantly changed in recent times where people have started craving a good morena complexion that they even get a fake tan just for it. With it's increasing popularity, let us explore some of the best hair colors for a morena skin tone.
1. Copper Brown Hair Color
The copper brown is a much-loved hair color and is also a prevalent one. You get a very cool and effortless look when you highlight or dye your hair with this color. It also beautifully matches almost all skin tones. You can use a cordless hair dryer to amp up your style and give your hair a messy look which is quite in trend these days.
Go for global highlights on your hair so that the color is visible all over and not just on one particular section of the head.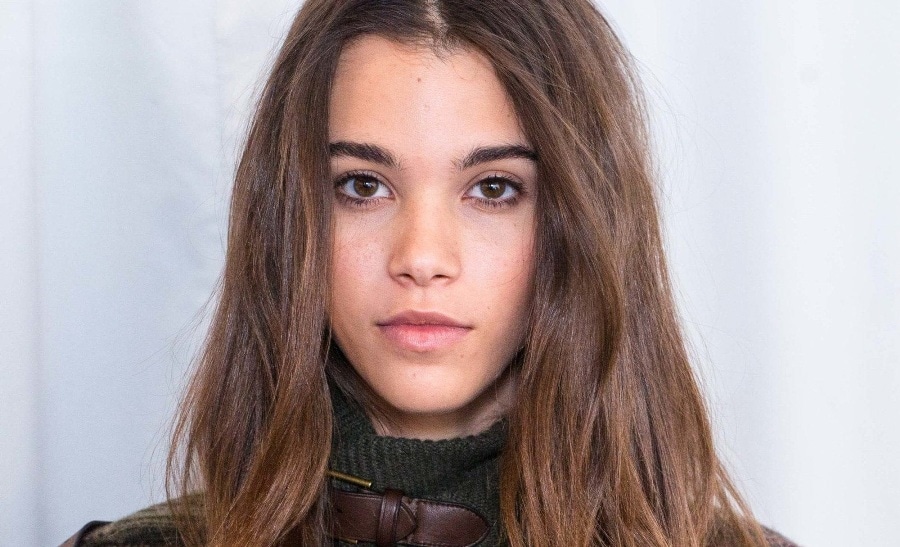 2. Subtle Brown Highlights
The beauty of this look is simply unparalleled. The brown hue is visible but in such a subtle manner that it leaves you craving for more of it.
It could even be tried out as a peekaboo hair color where on the exterior, the color remains very neutral and subtle, but the inside of the hair reveals an array of the same colors or different colors.
This hair color looks best on longer hair since it might not be so visible if you have really short hair.
3. Reddish-Brown Highlights
Brown, but with a tint of red to make your hair shine. Yes, this color is also one of the most trending hair colors in 2023. The colors make a deep impact on the hair that simply brings out the reddish hue in a gorgeous way possible.
Try out this hair color with a layered hairstyle for a fun twist and you'll find yourself totally in love with your hair and yourself.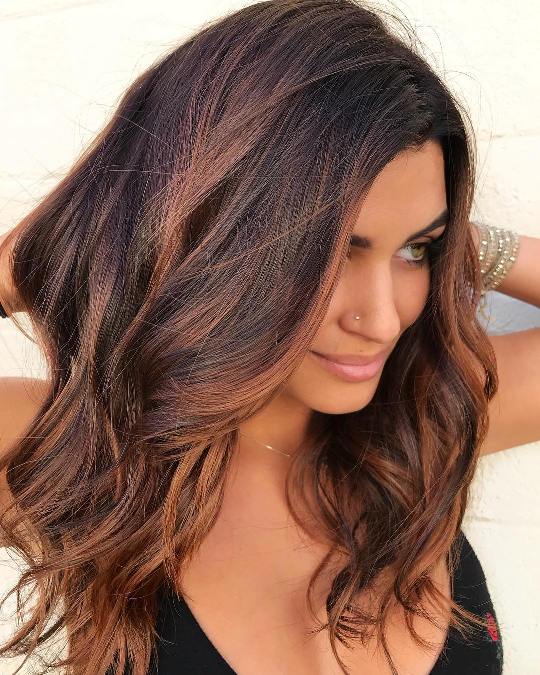 4. Faded Ash Brown Highlights
Want to get highlights but in the most low-key way possible? Well, check this color out. The hair colors are a faded hue of ash brown, and the highlights have been painted in a bare manner.
But yet it gives a very chic and sophisticated look to you and is also a different route from the many conventional and common hair colors that we see today.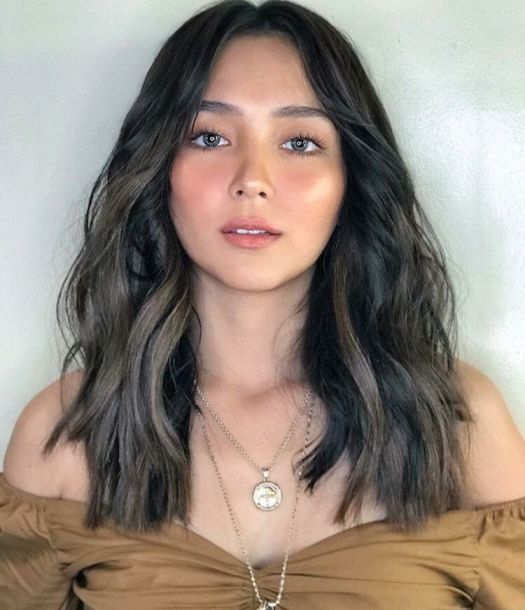 5. Golden Brown Highlights On Wavy Hair
The perfect look for summer, let us explore this much loved, much popular and much in demand golden brown hair color. It has been the favorite color of most women for a long time, and there are a wide variety of haircuts and styles that you can create with this hair color.
The brown hue of the hair turns into a beautiful golden color at some places which makes the transitioning appear gorgeous on this long, wavy hairstyle.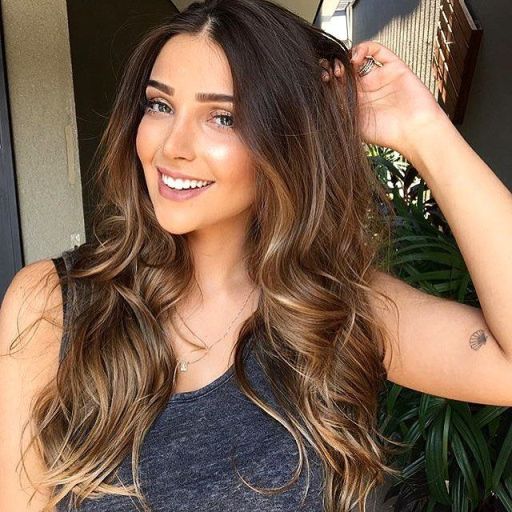 6. Dark Green Highlights
Well, here is a bold look for the bold-hearted. Green highlights are not something that we see so often. Yes, the color blue being used as highlights may be a thing these days, but green is still relatively new.
This provides a good opportunity for you to try out this cool hair color. You can either go for gradient highlighting, or even just highlight the bottom section of your hair, as shown in the picture.
7. Short Layered Bob With Copper Brown Highlights
A layered and shoulder-length bob haircut like the one shown here serves as a perfect look that accentuates your features as well as makes your face look more shaped and defined.
And the copper brown highlights that have been done on a few strands on the front plus the tips of the hair make for a beautiful hairstyle. It looks absolutely gorgeous and can be tried out for various occasions without having to switch up on your everyday style frequently.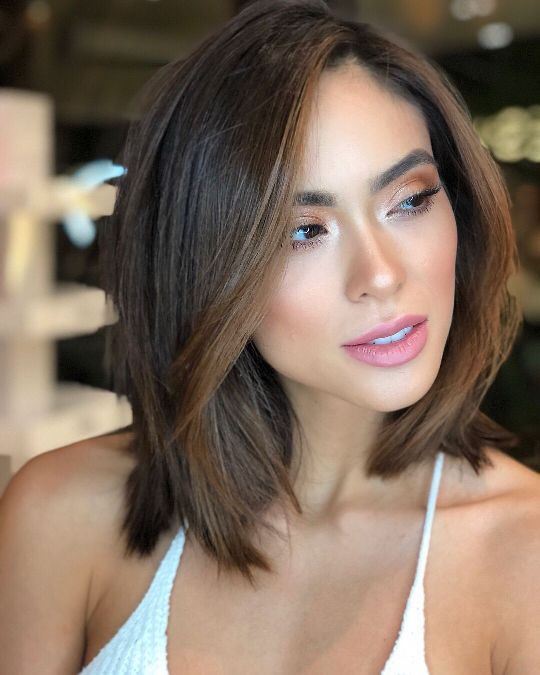 8. Premium Brown Hair Color
A gorgeous shade of brown, this is a faded version of the normal copper brown color, but not so faded that it starts turning into an ash hue.
This is a perfect shade to show off your feminine grace, all with a simple hair color we have to say. It really does glow from within, thus making the rich brown color shine brightly.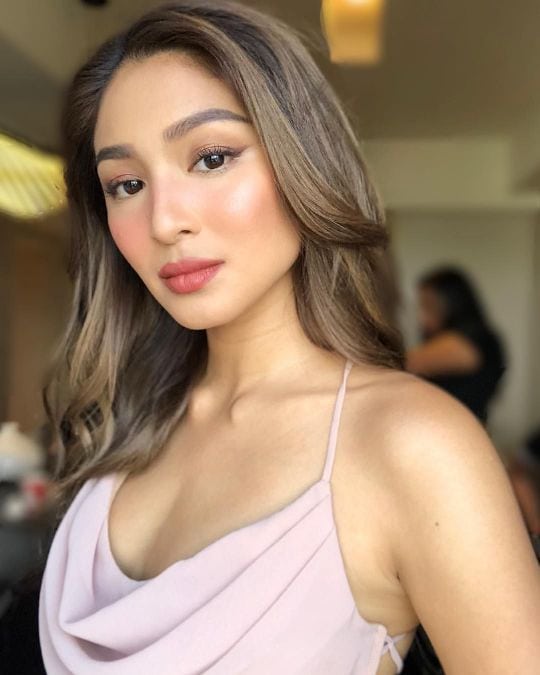 9. Dark Mahogany Highlights
Brown contrasts more gorgeously against darker root colors like brown and black more than it does on blonde-colored hair. Here the dark black roots have been contrasts against mahogany brown highlights that have been done in a gradient style.
This color is perfect for all those brunette beauties out there, and it looks much better when you have cut your hair in a layered style.
10. Blonde, Brown Beauty
The long hair that falls in perfect waves surely is making all of us go all drooling about it. So, this is what the hair of our dreams is made of.
A simple glance at it is enough to show us that this hairstyle looks perfect. For all those long-haired beauties out there, there is no better way to flaunt all those long tresses than with a pop of color.
Get your hair highlighted in a blonde, brown style. It mixes all the beauty and goodness of both the gold and brown hues to create a lovely hairstyle.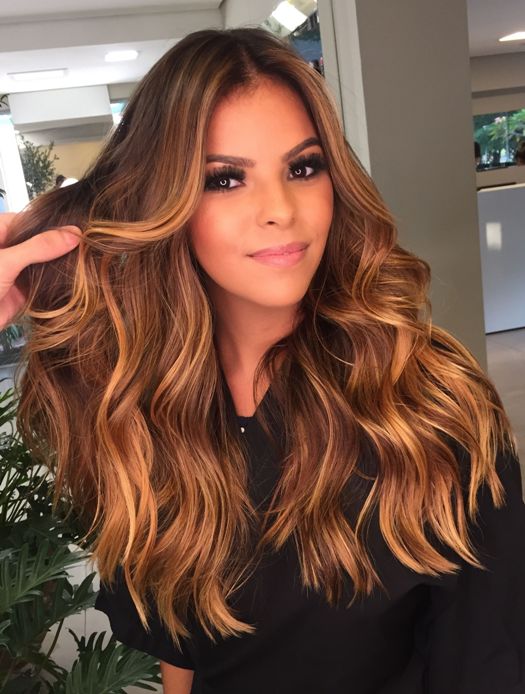 11. Chestnut Brown Hair
Instead of simply highlighting some parts of the hair or even going for colored streaks, this model has gone for dying her entire hair in a beautiful shade of chestnut brown.
The color is glowing and will surely make all eyes on you no matter where you go. The hair color is absolutely gorgeous, and since the entire hair has been dyed, it almost looks natural.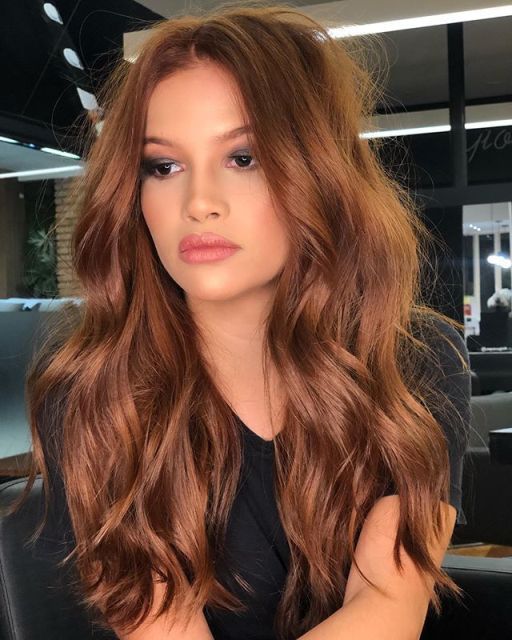 12. Wavy Hair With Copper Brown Highlights
The highlights really stand out in this wavy and textured hairstyle. The wavy effect enables the hair color to be visible at all places in a beautiful manner.
And at first glance, it may also seem like there are more highlights than the hair, and this is due to the really short length of the hair.
This look can also be tried out by straightening your hair in a very smooth and sleek manner, but as you can see here, it looks best on wavy hair.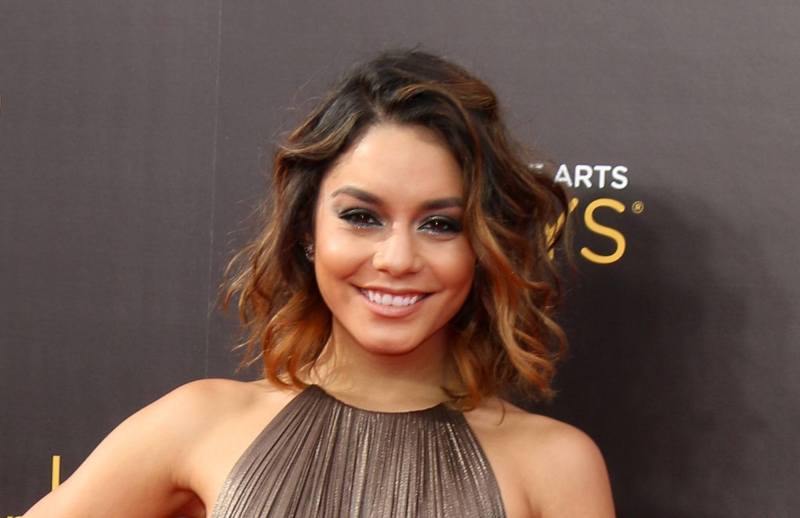 13. Brown To Blonde
You can see a beautiful transition happening here from the top of the hair to the middle and gradually toward the end. The hair on the upper section is a shade of really dark brown, and it changes into a chocolate brown shade as you reach the middle portion of the hair.
And further down, the tips have transitioned from dark brown to a lovely shade of golden blonde. It is a given that you have really long hair to try out this transition style.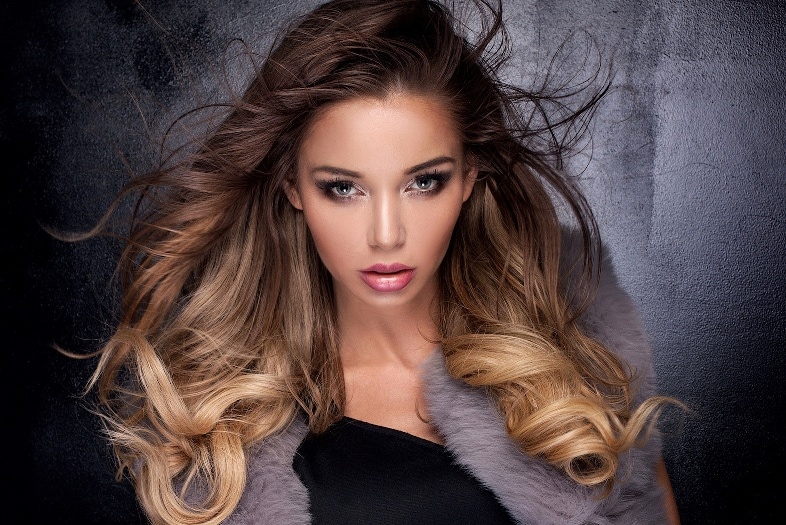 14. Chocolate Brown Hair Color
In this half-up, half-down hairdo, we can see that the hair has been painted in a lovely shade of chocolate brown. The color looks so stunning that it seems as if it's melting on the hair.
While the chocolate brown hair color is quite a common one, it has a certain beauty about it that you cannot deny. It makes you look very chic and classy without any effort itself.
15. Faded Brown Color
Chrissy Teigen here is seen sporting a faded version of the copper color, and we have to admit that it complements her pale skin tone really well.
The hair has been maintained in a long and sleek middle part style, and the hair has been beautifully highlighted in this faded brown shade.
You can try out this very classy look to your workplace and can even start serving looks no matter where you are.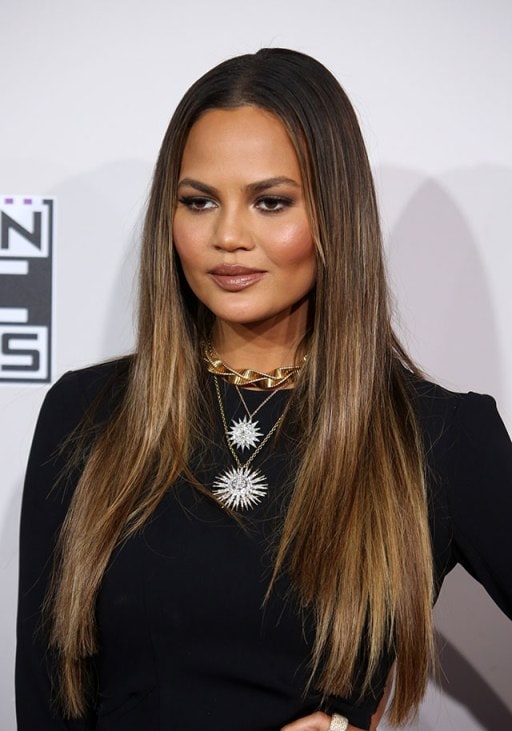 16. Faded Brown Color
This faded brown version of the hair color makes it look very chic and sophisticated. It doesn't stand out too loud also, and so it is one of those colors that you can try out if you want to keep your look really low-key.
The hair has been given a middle part, and then it has been maintained in its natural flowing state itself.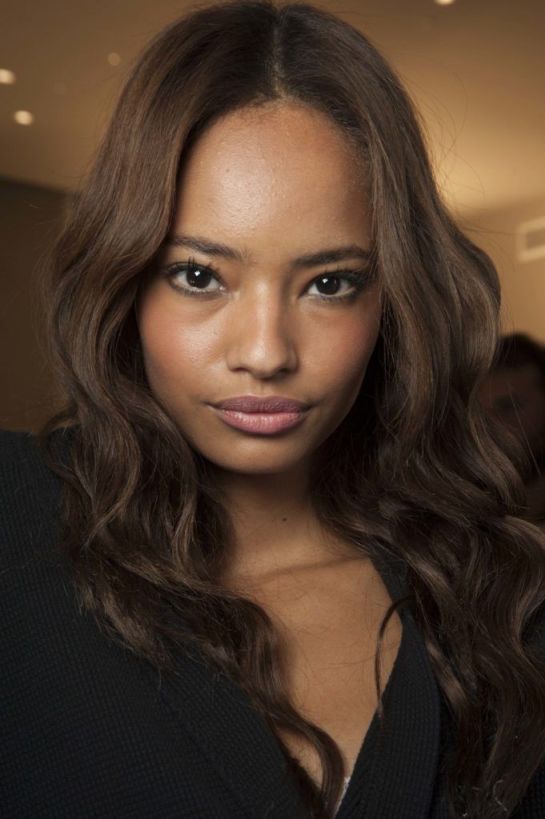 17. Caramel Blonde Bob Haircut
A much-loved hair color, the caramel brown shade is one that suits almost all types of skin tones very well. As you can see here, the hair has been done in a short bob style and the hair has been given a wavy effect.
Essentially, it's just a wavy mid-length haircut where the hair has been styled in waves instead of just making it a layered haircut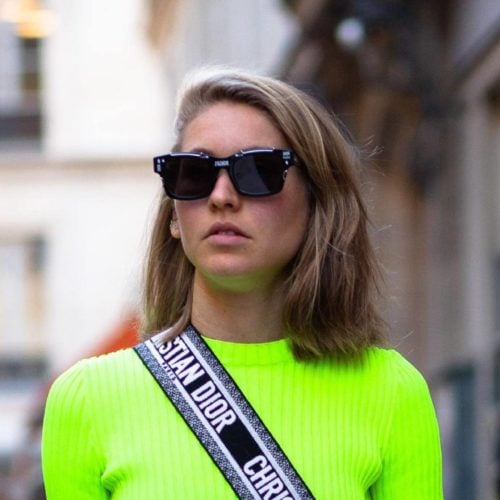 18. Onion Pink Hair Color
A fun pop of color can be added to your hair by trying out this unique hair color. While pink and neon pink hair colors are quite popular these days, the onion pink hair color is something that is not usually seen
. As a result, it is a style that definitely needs to be checked out. The color palette is also quite brilliant as the hair makes a dramatic transition from a lighter shade to a darker shade.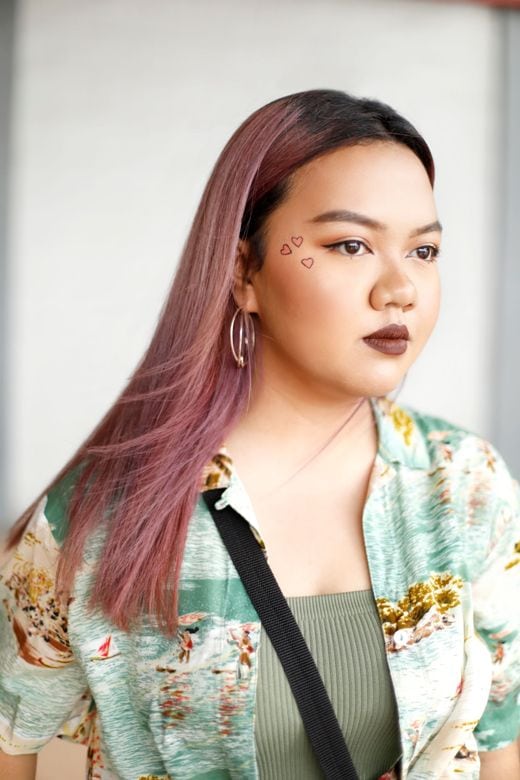 19. Long Wavy Hair And Caramel Blonde
Blonde looks can be made to look much better simply by turning it into a caramel blonde style with a hint of brown color. It complements all skin tones quite beautifully and is also an internationally popular style.
The hair has been casually middle-parted and maintained in long and gorgeous waves. The length helps to add dimension and volume to the otherwise thin strands of hair.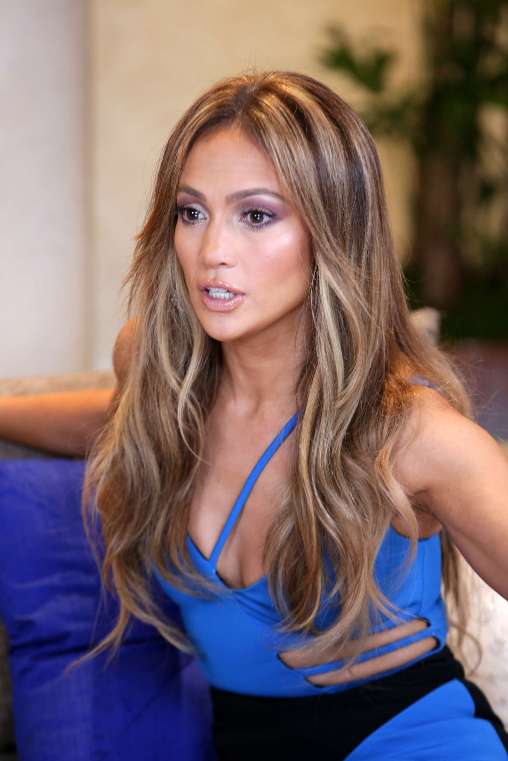 20. Reddish-Brown Hair Color
A reddish-brown hue is just what you need to be the next coolest redhead. While the upper section of the hair has been maintained in the natural black roots itself, the middle to the bottom section of the hair is colored in a beautiful reddish-brown shade.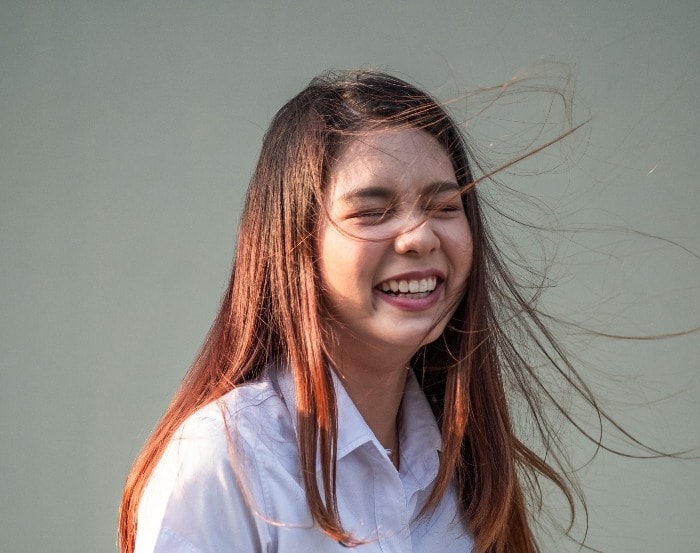 21. Barely There Brown Highlights
Curly hair and subtle highlights are what you see in this hairstyle. Surely they make for a lovely combo. The hair falls in beautiful curls and seems to be flowing and flowing like a gorgeous waterfall.
The hair is maintained with enough length which provides a good space for all those curls to be flaunted. And the brown highlights have been painted in a barely-there manner so that they aren't overly visible.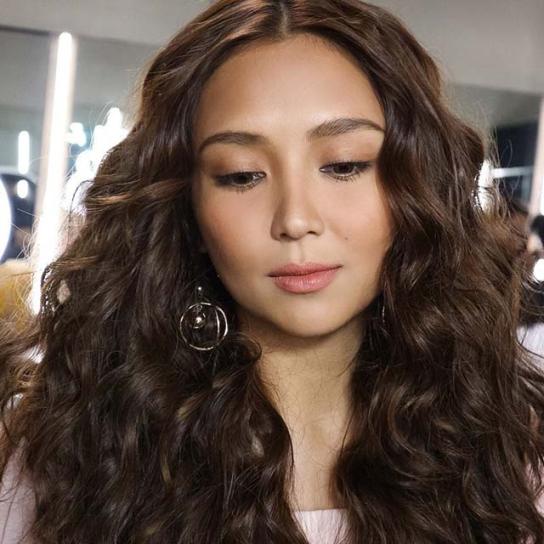 22. Smooth Brown Hairstyle
If you were wondering about how you could get this type of hair only in shampoo advertisements, well, here is a little surprise for you. You can do it too, in your own home.
Take a straightening machine and start straightening your hair until it becomes really smooth. Apply some serum to keep that glow on your hair. The subtle dark brown highlights also give a soft glow to the look.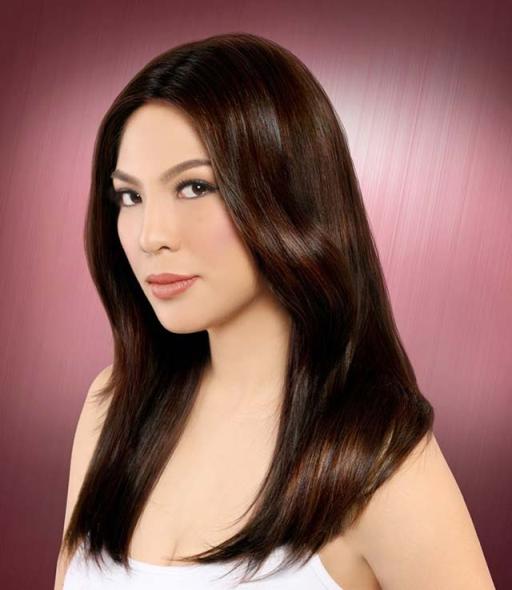 23. Classic Black Pixie Cut
They say that black is the most beautiful color and it indeed is. As you can see here, no highlighting of streaks or dying of the hair has been done and all this style consists of is just a plain black style with the hair being cropped into a voluminous pixie cut.
The strands of hair on the front are slightly longer and have been slickly fashionably swept to the sides.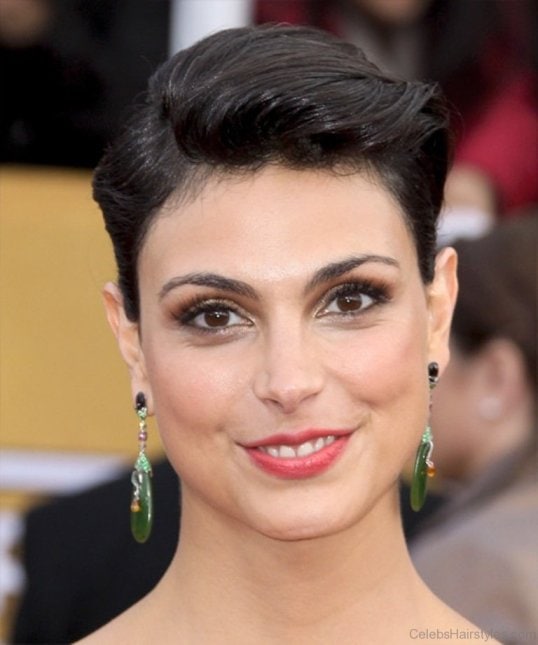 24. Copper Brown Highlights
With the hair being maintained in its natural black roots and subtle copper brown highlights painted at only some places, this is one of those very popular yet classy looks that can be tried out when you want to get your hair colored in a brown shade.
The length of the hair is medium and is being maintained at a length that is a little below the shoulders.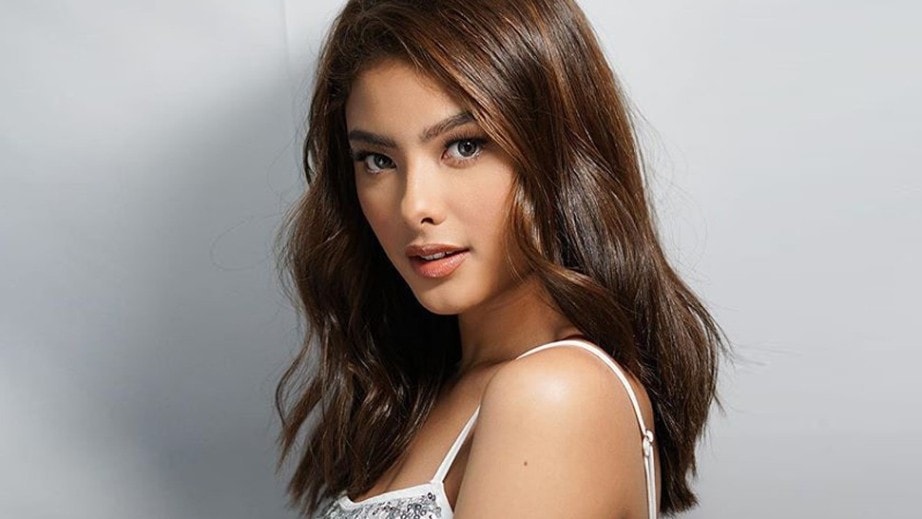 25. Light Brown Highlights
Wavy hair, light brown highlights and gorgeous texture. What more do you need to get that perfect look for yourself? This look is perfection in all ways and is also a much-loved style by most women.
While the highlights are subtle and barely there on the top, they get progressively more appearing as we go towards the bottom. A casual and fun hairstyle with a hint of edge and sophistication to make you look like a diva.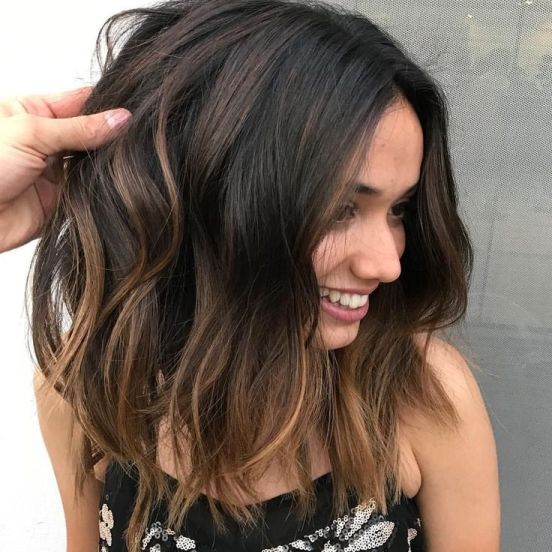 FAQs
What is the true color of morena girls?
Morena girls are women who have the medium-to-dark skin coloring and medium-to-dark hair coloring of traditional Filipino women. Lighter skin was once considered more desirable and beautiful in the Philippines. However, Morena girls appreciate and are proud of their looks as history progresses.
Are light hair colors suitable for morena skin?
Women with traditional Morena coloring can pull off lighter hair colors. Chocolate brown, mocha brown, and light ash brown shades work well for Morena women. Blonde highlights with chocolate brown hair color are a flattering way to incorporate blonde into your hair without going full blonde. 
Which blonde shade looks good on morena skin?
If you want to go full blonde, but you have Morena skin tones, be ready for a long process! You will have to make many trips to the salon for coloring and maintenance to get the blonde color you want. Silver-blonde is an edgy blonde shade that will go with your skin tone. Otherwise, choose a color like ash blonde that accentuates your tan.
All of these gorgeous hair colors are simply on fire, and we urge you to try them out as soon as possible before the trends start being replaced by new ones.
More than anything, no matter what your complexion is, learn to love your skin just the way it is. There is no better beauty than confidence itself.