The beautiful and incredible range of brunette colors is the one thing that makes the hair color so much in demand. You can be assured that this one color will never lose its appeal.
How to Color Your Hair Brunette at Home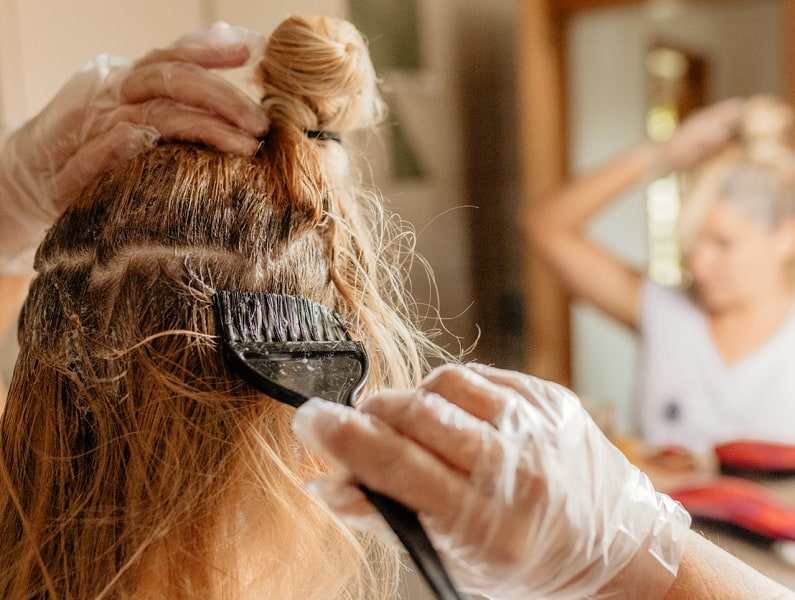 What You Need
Old towel and bowl
Plastic or Rubber gloves
Hairbrush
Sectioning clips
Brunette Hair Color dye
Volume developer (for those with black hair)
Hair tinting brush
Shampoo and Conditioner
How to Do
Begin by draping the towel around the shoulders as that will prevent your clothes from getting stained with the dye.
Mix the hair dye in the bowl according to the length of your hair. Add in the volume developer to the hair dye if you have jet black hair.
Clip up the sections of your hair and begin dyeing one section at a time using your hair tinting brush and fingers.
Unclip the sections and spread the color evenly by brushing the hair.
Leave the hair dye on according to the time mentioned on the hair color box.
After the time is up, wash off the dye using plain water. When you notice the water is running clear, go for shampooing and conditioning your hair.
These twenty ideas of Brunette Hair Color include both the latest trends and all-time classics. You can get any of these colors done at home without the help of a hairstylist. So, what are you waiting for? Get on with your favorite option.
Long Layered Brunette Hair
Adding layers to your brunette hair is always a great idea. It does not need you to change your style and you get to keep the length of your hair intact. In fact, the length allows you to play around with hairstyles.
To add to the plus points, the layers let you add volume and boost up your fine hair strands. Layers in long hair make a significant change to your look and the beautiful brunette shades make it look even more outstanding.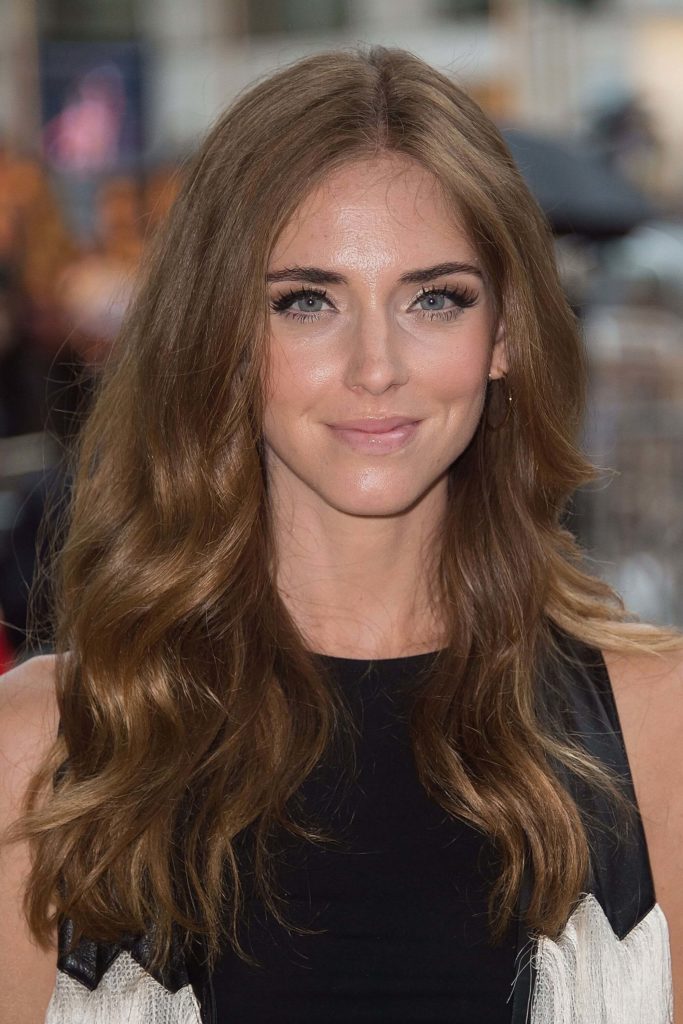 Ash Brown Hair Color
Ash brown is a beautiful combination of dirty brown and silvery gray. This hair color looks chic but has a definite edge to it. It is also a very versatile color. You can make it subtle by putting in highlights, go for a balayage or just simply make an ombre hair color like you see in here.
You can upgrade your basic brown hair by going for this cool and attractive hair color. It is the perfect color for all seasons.
Brunette Hair Color for Fair Skin
The brunette shade card goes a bit differently if you are really fair. You need not put in too many shades of brown in your hair altogether. Go for one shade of chocolate brown with a bit of auburn overtones.
Dark brown hair looks really sophisticated and stylish when you come from fair skin tone and have brown eyes.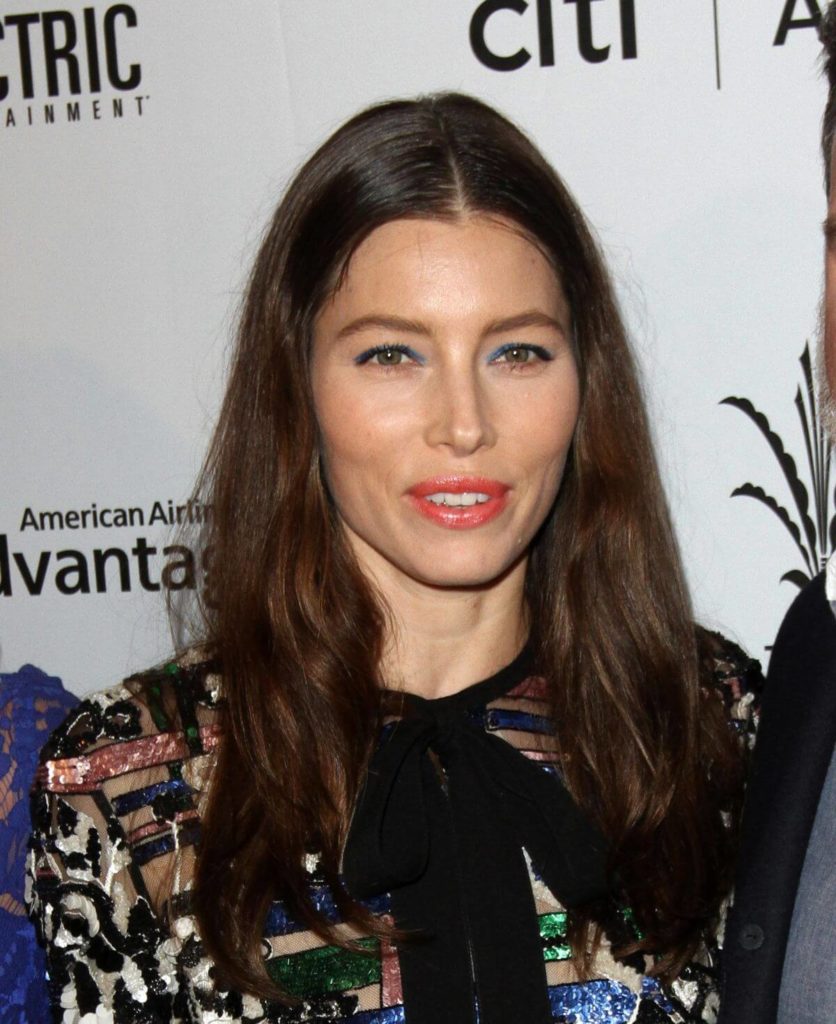 Dark Brown Brunette
This is one of the most popular hair colors and the reason for that is really simple. It suits all skin tones and all occasions. You frequently stop yourself from a change of hair color thinking that your office will not allow that.
But not anymore as the dark brown hair is such an elegant color that it looks ideal for a formal setup. You can put in any highlights, lowlights, or Babylights or just let the hair be as it is.
Dark to Light Brunette Hair Color
It is the hair color that you should opt for if you do not feel like choosing either a dark or light shade of brunette. After all, why stick to one great shade when you can have two awesome shades done in once.
The top of the hair should be kept in a dark hue while the ombre starts from the middle of the hair length. The ombre portion of hair has a nice mix of dark and light brown along with some blonde tone.
Sunkissed Brunette Hair Color
Think again if you think that only blondes can have the Sunkissed hair effect. Natural highlights look really stunning on brunettes. Your overall look can be given a complete makeover by this hair color. You can add some movement to your hair and also a bit of dimension to bring out a beach-like vibe.
Having long hair is a must if you want to rock this hair color as that will bring out the beauty of the color more nicely.
Long Curly Brunette Hair
You otherwise simple and basic black hair can be amped up in style by giving it a bit of brunette highlights. Two very popular techniques of ombre and highlights have been done together in one hairstyle and the effect is truly magical, to say the least.
You need to pick up your hair curler and bring the curls in your hair. The base of dark color does a peekaboo behind the brunette highlights that you have got done.
Subtle Copper Blend
If you are someone who does not like her highlights to be too stark and obvious, you should definitely try out this subtle style. This makes a style statement in spite of being so understated.
The copper color of the highlights is really close to the natural dark brown hair color and that makes the highlights look almost imperceptible. The dark brown hair has been made look really pretty and alluring by these highlights. The curls at the ends are a glamorous touch-up.
Caramel Lowlights
Lowlights mean that you pick up a few thick or thin sections of hair and color those in a shade that one or two shades darker than the base color. Here caramel lowlights have been given to brunette hair. The caramel color is adding dimension and depth to the look.
It also works really well to make the hair appear thick and more voluminous. If you have lightened your hair too much with highlights, then lowlights are the way to go for you.
Bronde Beachy Waves
Can't decide between blonde and brunette? Have the best of both worlds by blending blonde and brown shades and going Bronde. The hairstyle that you see here combines the beachy shine of blonde highlights and the warm glow of medium brunette hair color.
This also has the easy versatility that you get with ombre hairstyles. You do not need to spend too much time at the salon to get this hair color as the color catches on rather quickly on all base colors.
Burgundy Lob
Lob, or long bob, is a much-loved hairstyle for women who feel that bob is too short a haircut for their comfort. If you want to choose a shade of brunette that feels like a radiant pop of color, go for the burgundy hue.
The reddish tone looks so fabulous on every woman and the way it shimmers is like the cherry on top. With a shade so perfect, all you need to style your hair is some loose waves to complete the look.
Ash Brown Finger Waves
The flirty and chic hairstyle of finger waves has remained popular through the decades. This is the hairstyle to go for if you are looking for something that is out and out glam. These are waves shaped like 'S' which are worn flat against your hair.
The wow factor of the ash brown hair is certainly known to anyone who has tried it. You will love it too once you go for it. The finger adds that bit of extra to your hair.
Two-Toned Sandy Beige
Sandy beige hair looks so natural that it looks like your natural hair color. The exposed roots technique has been applied keeping the dark color of the roots intact.
This two-toned contrast between the dark roots and the light-colored hair length is what gives the hairstyle its beauty. The hair coloring technique is simple but the results are outstanding on your hair. You can have any length of hair for trying out this look on yourself.
Smoky Brown Layers
The cool brunette hair with greyish undertones gives the hair color a smoky kind of effect. The color is such that it will look natural on the medium to darker skin tones. It will stand out really prominently.
No matter what skin tone you are, there is no denying the truth that the hair color looks absolutely stunning. You can rock the party and ace the important office meeting with equal ease with this hair color that you see in here.
Balayage Streaks
There is a special technique involved in getting brunette balayage highlights on your hair. The balayage style should be applied only on the surface of the section of hair and not get saturated through the section and till the tips.
Coloring till the tips will make the style look too harsh and definitely not pretty enough. The balayage looks amazing when you see it against the backdrop of jet black hair. You can make the color come out more by curling the ends.
Golden Highlights
Garner all the attention when you step out in your regal gold tinted locks with the golden highlights. The golden highlights put all over the dark brown shade of hair make you think of the sinful delight of glistening caramel pouring over the dark chocolate hue.
The curls done at the bottom using your trusted flat iron make the look more fashionable. The hair loos so rich and vibrant due to this shade that compliments are sure to come.
Chocolatey Waves
Chocolate is delightful, both as a food and as a hair color. This hair color can be tried at any age and it will look impeccable. Medium to long length of hair is what you will need to have to make sure that the color gets seen properly.
Get your flat iron and make the waves along the length of your hair. The dark hair color on the top blends gradually into the deep chocolate brown near the ends. It will look great with tees and dresses of all kinds.
Honey Highlights
Honey highlights have a glow that makes the hair look like you are just back from vacation. The honey color can instantly bring a brightening effect to your face. When you put the honey highlights against the brown base of your hair, the results are superb to say the least.
You can keep the hair straight if you have enough natural volume or go for loose curls if you need to add some volumes to your hair.
Milk Chocolate Hair Color
Melting creamy and rich chocolates does make all of the hearts sing. This hair color will have the same effect on you. It is vibrant, elegant, and so glossy that you will love to have this hair. There is a tinge of reddish undertone to the brown hair.
If you are an avid chocolate-lover, then why not put the color in your hair as well. The color is like a serious makeover to your look but it does not look too evident for everyone to ask.
Chestnut Ombre
The ones still skeptical about hair colors can try out the really stunning chestnut ombre color. The chestnut ombre shade is a chic color as by itself and there is no such in your face element to it. You can start your journey with this subtle color before moving on to the more daring options that are out there.
The hair on the center portion at the ends has a light shade than the hair that you see on the sides. This dual toned contrast is one of the best things about this hair color.