Nothing beats the beauty enhanced by the look that hair color gives away to the hair. But usually, it is seen that normal and safe hair colors such as brown, burgundy or at times blonde are the ones that are preferred by women all around the world. There are different kinds of hair colors available but not many of those are preferred.
If you are somebody who is been trying long to opt for different hair colors, then we have some ideas for you. Have you ever thought about trying some of the crazy hair colors that are beautiful, gorgeous, and not that common?
Plummet down the paragraphs and you will come across some crazy hair color options that you can try but don't worry about the look as per experts these are trendy styles for women who love the color in their hair.
Peacock Blue
If you are fascinated by the color blue then this peacock blue can be a perfect one to decorate your locks. The color is shiny, fine and uber gorgeous.
The mesmerizing peacock blue color might be crazy but is beautiful in every way. This is definitely one of those hair colors that have the power to turn heads wherever you go.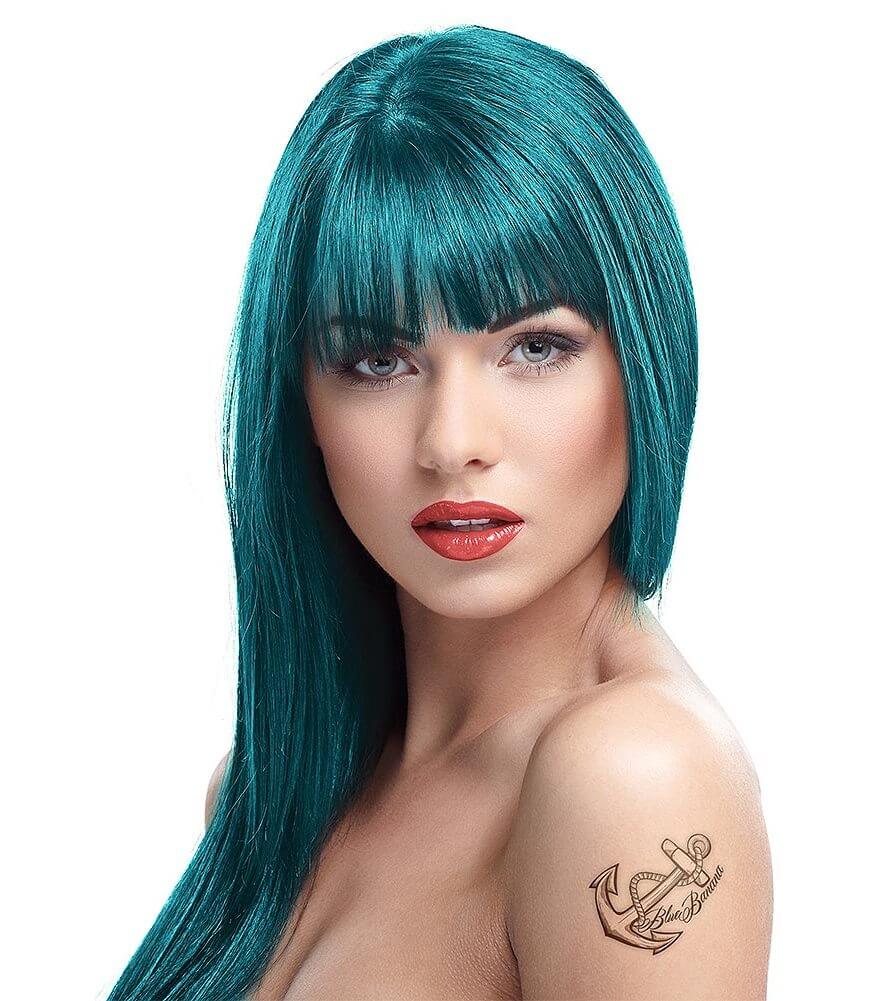 Hot Purple
Purple is a color that can make anybody go crazy over it. A strong color choice, this hot purple is a combination of subtle and shiny at the same time.
If you are into bluish shades then you can opt to go with this particular hair color. This crazy hair color is perfect for those women who love adventure when it comes to hair colors.
Sky Blue
This is an ombre style hair color that is perfect for individuals who want a different hair color but with a natural subtlety.
If you have black hair and from time and again you want to add some edge to the simple black hair then this ombre style hair is the perfect one.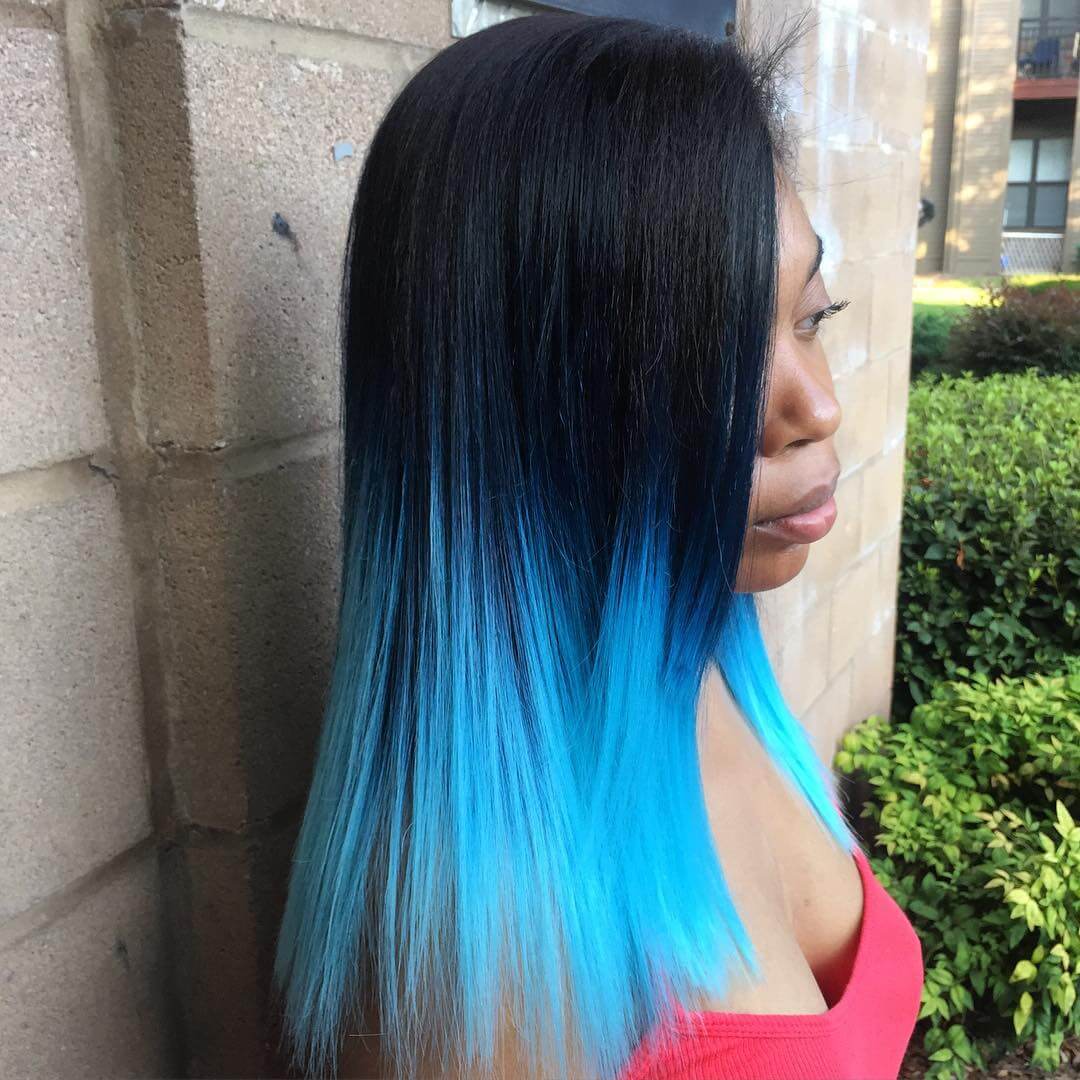 Burgundy
Though it might come in the list of crazy hair color options but is definitely the safest one among the lot. This wonderful burgundy color is young and vibrant and has the capacity to look good on anybody who tries it.
In this hairstyle, the 3/4th portion of the hair is covered with this color but the roots are still left black to provide a dimension to the whole look.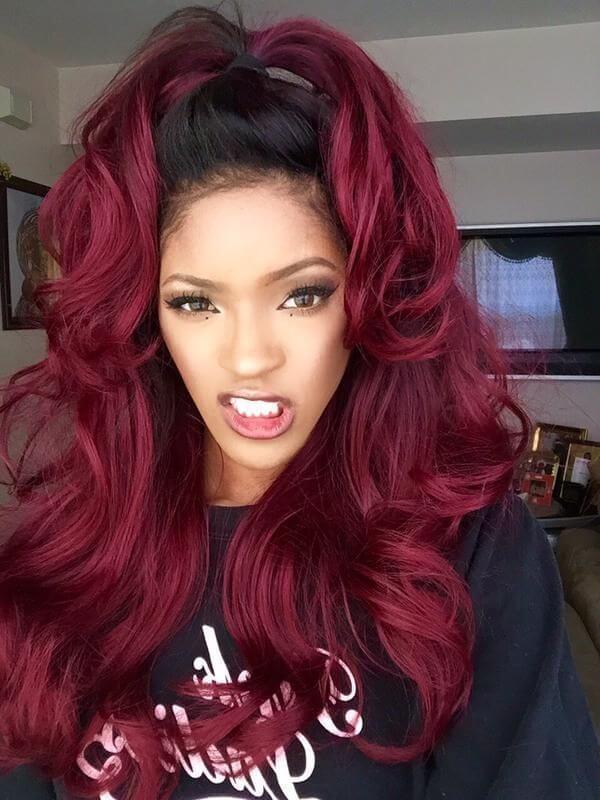 Orange Diluted
It is an ideal hair color for women who have blonde hair color. The best part of this color is though it has orange in it still the color isn't wild at all.
The roots of hair start with this color and as it travels down the length the orange color gets diluted giving away a hue of the same.
Neon Peach
This is definitely a strong hair color choice as neon is one of those color options that aren't preferred by many.
But in spite of the fact that this is a neon color the variation of the same is peach. This peach neon gives away an authentic and unique look to the hair altogether.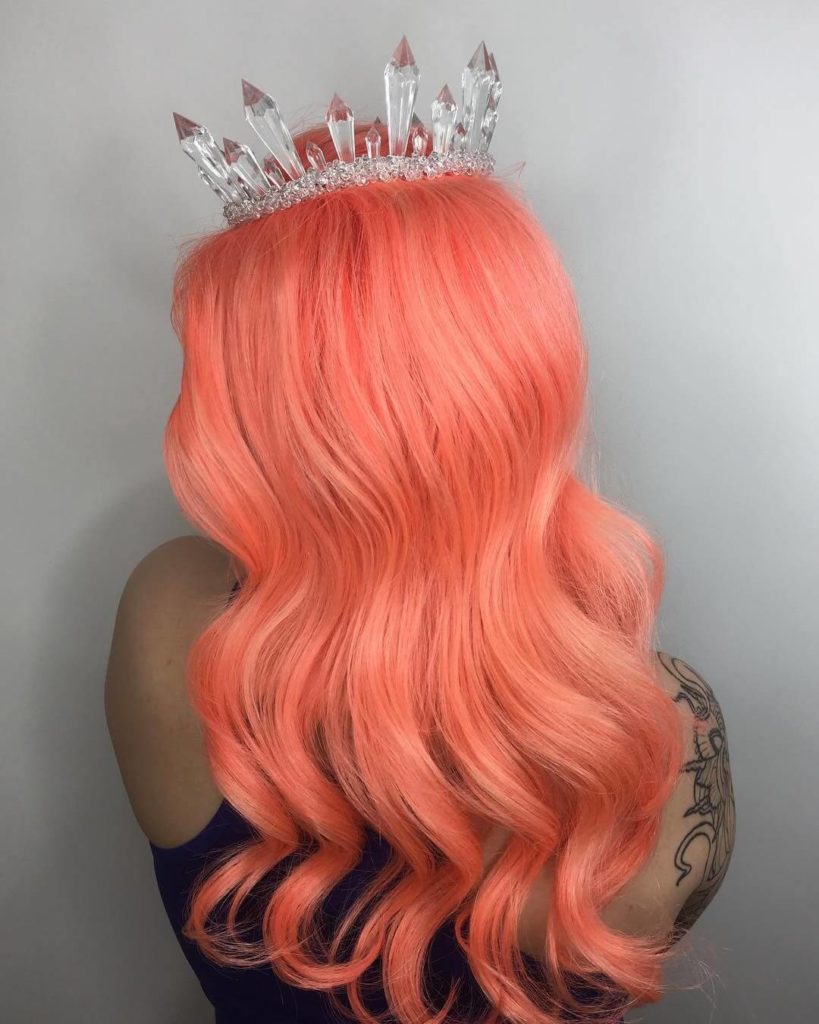 Coral Red
If any day you want to sport a hair color that is different but isn't confident of the crazy hair color options then is rest assured that this coral red is totally the one that you should try.
This coral red hair color is soothing, energetic and at the same time unique. Even this particular hair color will look on any complexion.
Canary Yellow
If experimenting with your hair color is your cup of tea then this canary yellow might be made just for you. The yellow color stays darker in the roots and tends to go lighter down the tips of the hair.
Women who have a lighter complexion could definitely try this particular crazy hair color for a different appearance.
Capri Blue
This is an elegant hair color option in the list as the hair color has a combination of highlights in black that provides a variation to the whole look.
Owing to the fact that the hair is straight and silky this bluish hair with black highlights will look great on any woman adorning this.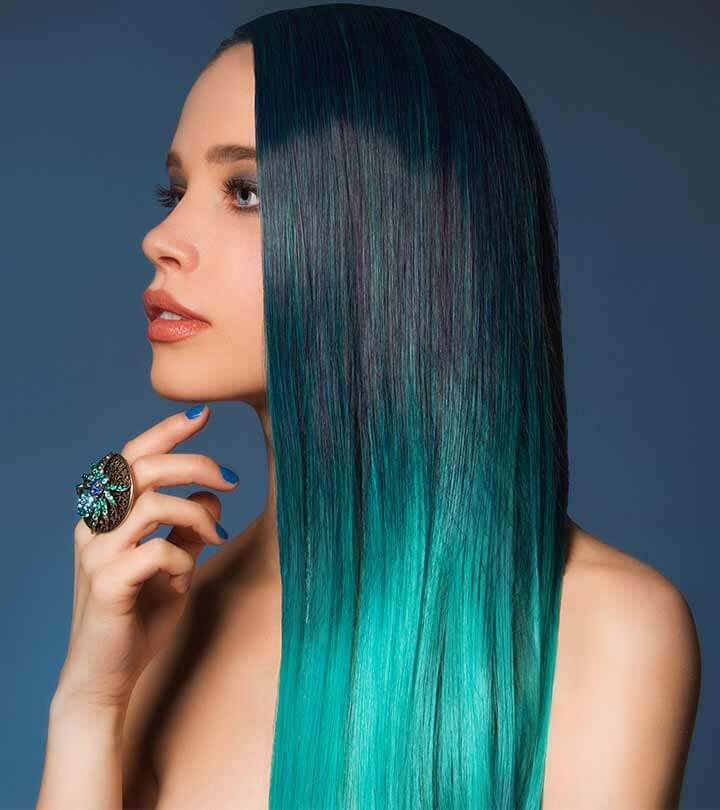 If you are somebody who is totally in love with the color pink then you should definitely try this hair color.
The hair color comes in a mesmerizing pink but with the hue of gray and roots being black. This hair color can be carried perfectly with any kind of attire.
Emerald Green
If for long you have been trying to get hold of a green hair color then this emerald-shaded green should match your taste.
This green hair color is a dreamy one that is subtle irrespective of it being an unconventional color for hair. With, a slight hue of black this makes for perfect hair color to make you look different.
Pine Green
Just as the name suggests this pine green is a bit different from the other green colors available.
The roots of the hair are adorned with black and the length gives away the green color that has a slight fun of blue. What a combination? So, get your hand in this color and look beautiful just like the way you are.
Lavender
Lavender is the color of this season. Even popular designers around the world are opting for this color in their hair. The pastel finish of the color is the reason many go for this hair color.
The light and the shiny variation of the hair color make it much preferable for women who want to go with safe hair color options.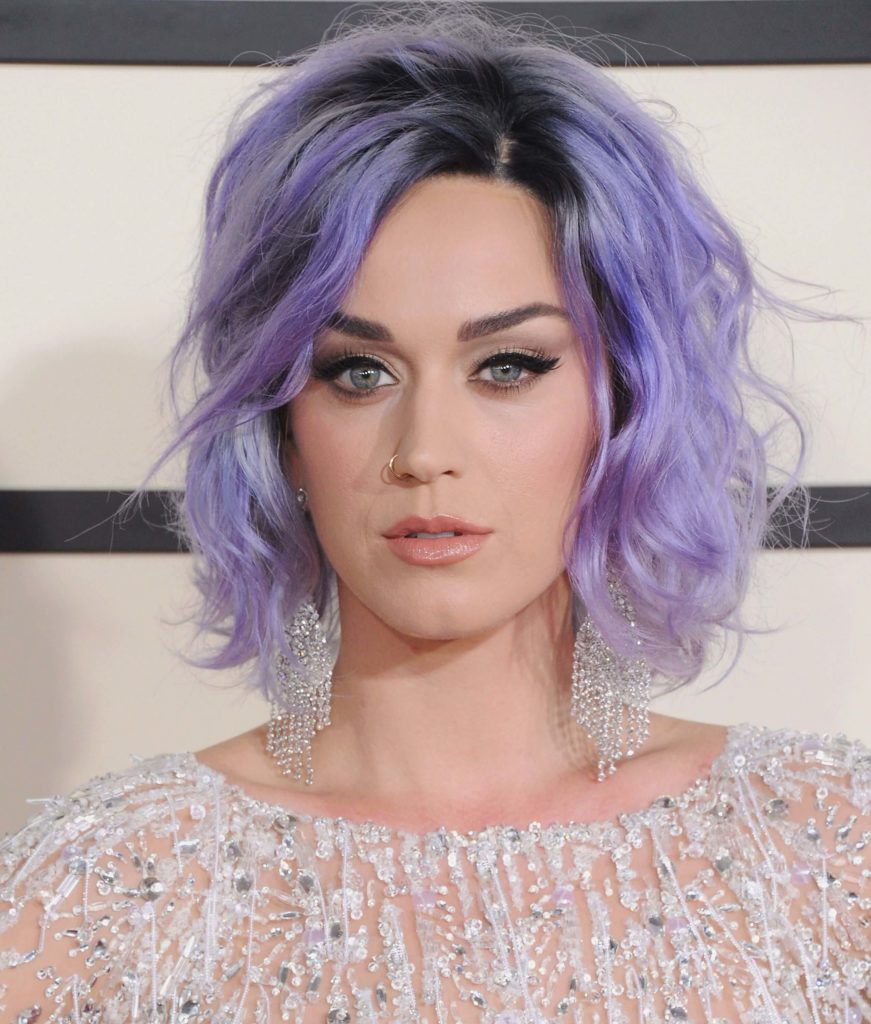 Lavender Platinum
The interesting part of this particular hair color is that apparently, the hair color is white but with a slight hue of lavender in it.
So, if anybody opts for this particular hair color then they will rest assured that they get two benefits in the style of one.
Blue Jade
Who doesn't love the look of an atomic jade blue color on the hair? It's fun, unique and at the same time looks shiny.
The color is a perfect day color and an overwhelming hair color for a party. Spice it with a short hair look and make the crowd swoon over you.
Fire on the Roots
Just like the name of the hair color suggests it is red, orange, yellow and fire.
With a look of thick wavy hair and this typical fiery combination, it will look as if the hair has caught fire. The blazing color is a must for anybody who wants to have an adventure with hair color.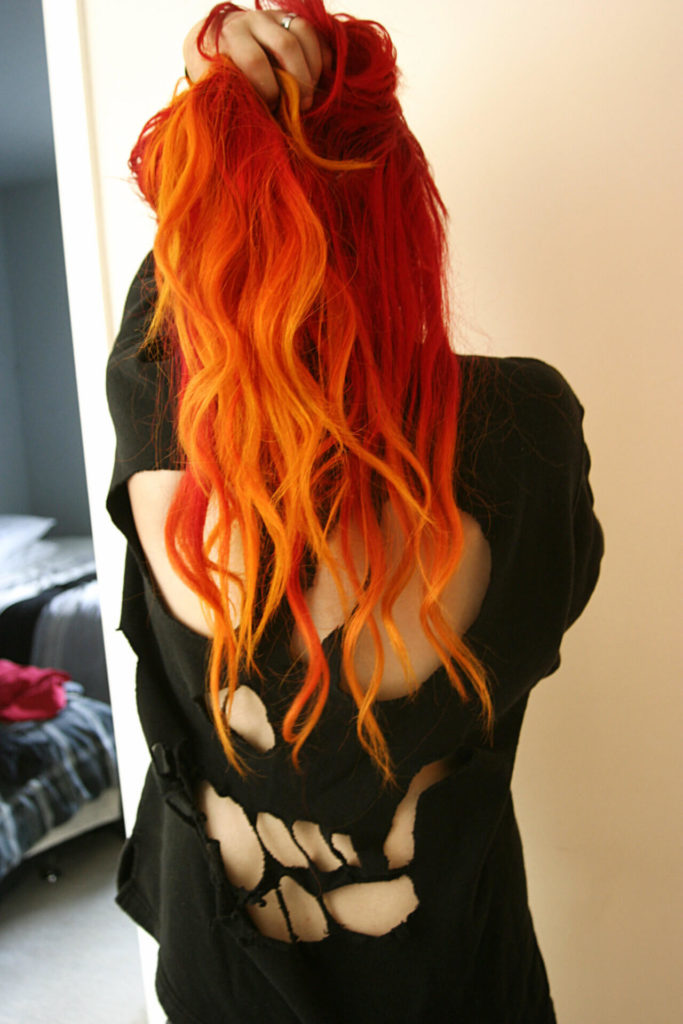 Midnight Blue
Have you ever experienced the vibrancy of the night? If yes, then you would know why we gave this name to this hair color.
The shiny black in the whole hair and the hint of blue in the front bangs make it the color of midnight powerful, vibrant and sensual.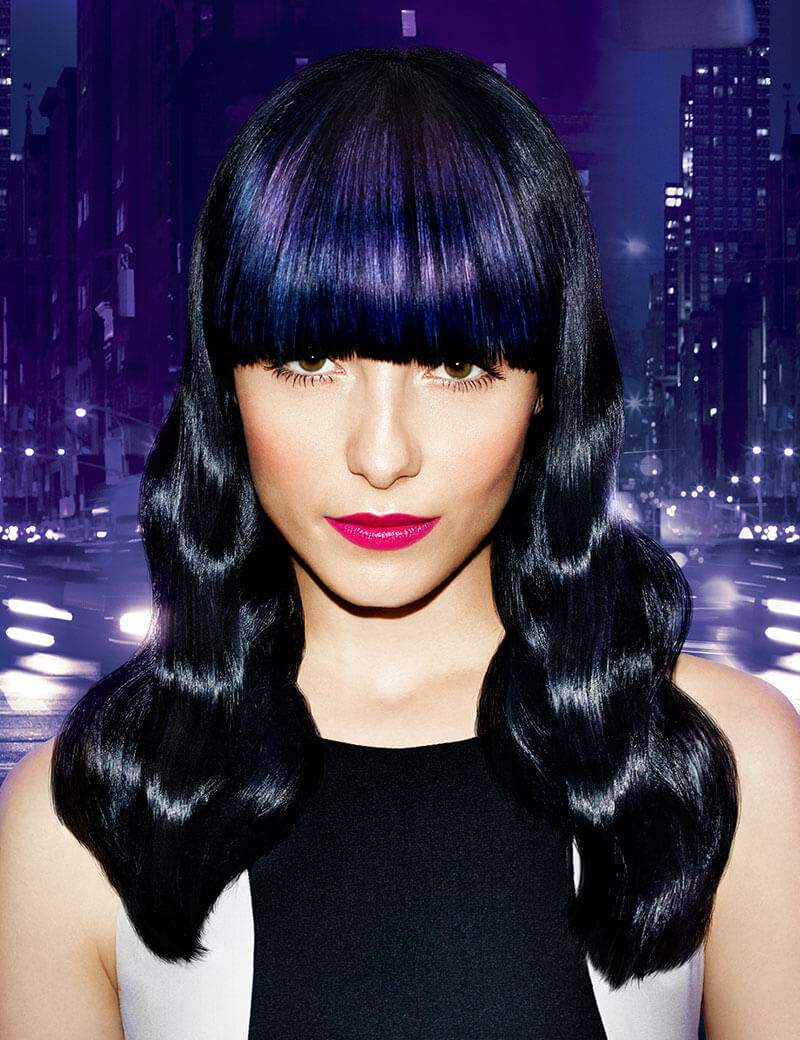 Vermillion Red
Vermilion is that kind of hair color that looks beautiful in any hair. Whether you prefer to go for full vermilion red or opt for highlights it will just uplift your hair and look together.
This particular hair color is made for women who want to be a stand-out in the crowd.
Peppermint
If pastel colors are you need for hair color then this particular might be just the one for you. Just like the freshness of peppermint this hair color is fresh and playful.
The color provides variation to any already existing hair color or you could just switch to a white one for the perfect variation of the peppermint hair color.
Cyclamen
Have Short hair? No problem, we have got you covered for your hair color choice. Try to go with this dark pink hair color that has the power to set your look on fire.
With, not a long hair to showcase this hair color will fulfill your wish for sure when compliments will pour in for the particular hair color.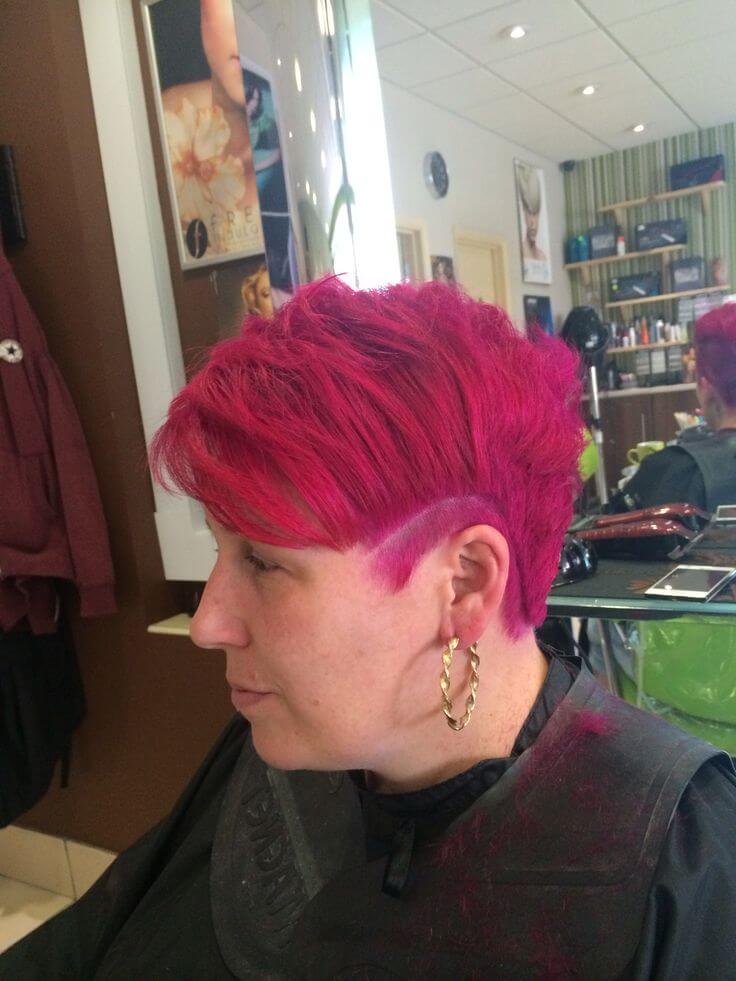 Violet Hair Color
This shiny violet color is perfectly made for those women who want to experiment with unconventional hair color options. This violet color is made to stand out among all the other colors available.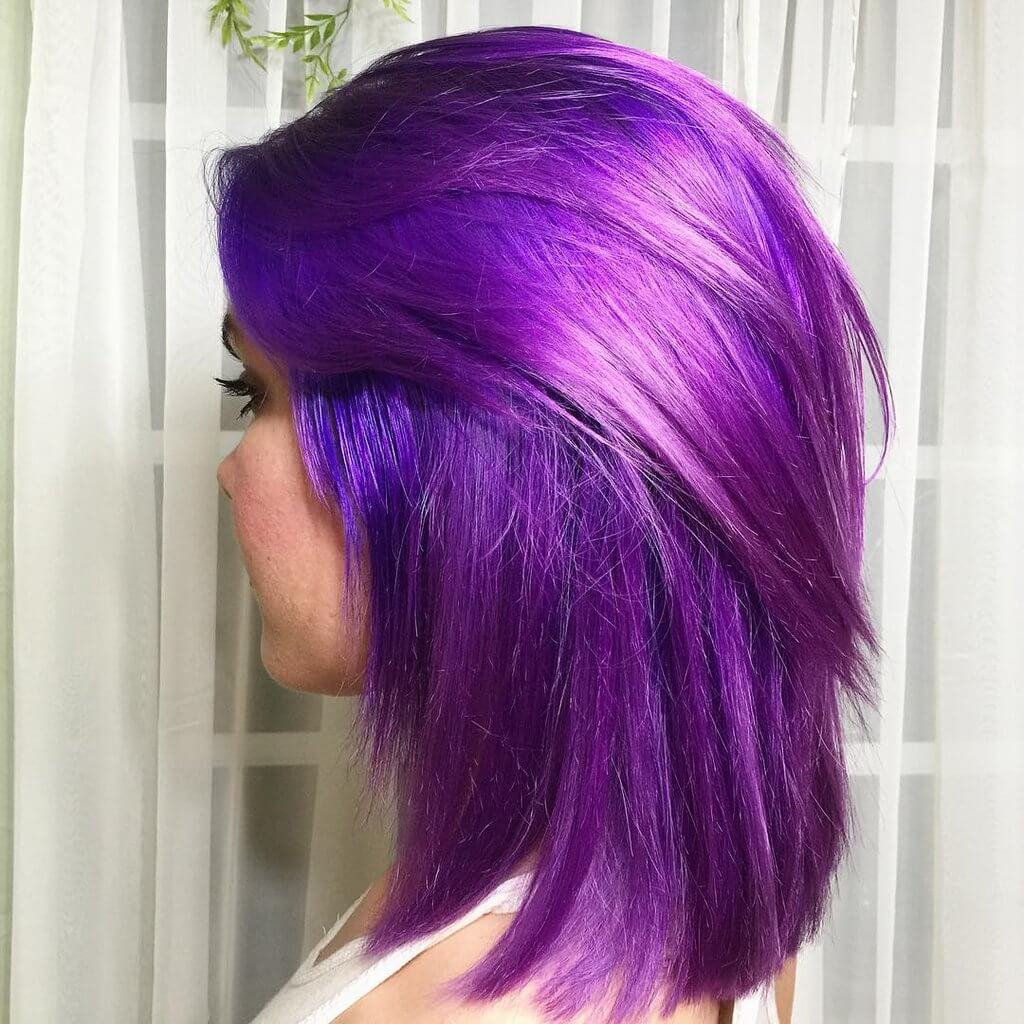 Rainbow Hair Color
The last on the list of crazy hair colors is this rainbow hair color. This playful hair color has all the essentialities in a vibgyor and is a subtle combination for anybody who isn't satisfied with particular hair color.
The black color provided in the roots of the hair helps the eyes to play with the rest of the colors in the hair.
So, if looking unique is your need when it comes to the hair color then hopefully the above list of crazy hair colors is sure to cater to all needs just perfectly.