Once you go blonde, you'll never go back. Have you ever heard of this saying? Not yet? Well, that's because there's no such saying, but there should be!
Blonde hair is probably one of the best hair colors that you can ever have. This rings true even if you'll just go for blonde highlights.
This color is mesmerizing and enchanting to look at, but most of all, it's versatile. It can be fun and playful to edgy and fashion-forward to elegant and classic, depending on the shade of blonde that you'll go for.
Yes, that's right. Blonde hair and highlights come in a wide range of shades. But, of course, how your hair will look depends on the shade you'll opt for, so you better choose wisely.
With that said, check out the various shades of blonde and choose which one will suit your personality the best!
Things to Consider When Choosing the Best Blonde Hair Colors and Highlights
Before you browse through the different blonde shades that we've rounded up for you, you may want to check out the factors you need to consider to make the right decision first. Here they are:
Skin Tone
By considering your skin tone, you can already determine if the blonde shade is suitable for your skin without going through the entire dyeing process. With that said, here are some of the guidelines that you should follow:
Cool undertones: Ash blonde, Platinum blonde, Sandy blonde, Beige blonde, and Champagne
Warm undertones: Peachy blonde, Golden blonde, Strawberry blonde, Honey blonde, and Butterscotch blonde
Neutral undertones: almost all shades of blonde
Haircut
If you wish to update your haircut, you should have your hair chopped first before adding highlights. This is important so the hairstylist can map out where the highlights will be placed.
Natural Hair Color
Keep in mind that your natural hair color will affect the final look of the blonde shade that you'll choose. The key here is to choose a blonde hair color three shades lighter than your natural hair color.
The Best Shades of Blonde Hair and Highlights for You
If you're ready to find the perfect shade of blonde hair or highlight, check out these blonde hair ideas:
Icy Blonde
This is a short hair look that with the color of dashing grey can turn the look of any woman in a matter of seconds.
The Icy blonde look is stylish and striking at the same time, the look gives away the salt look which is very much in trend these days. If you are among those people who love to experiment with their looks, this is the perfect hair color to go with.
Silver Blonde
The name Silver Blonde itself explains the look that this hair color will give away. The color is a sharp matte silvery color with a hint of blonde.
If you have a medium to short layer, then this color is perfectly suited for you. This hair color goes well with all kinds of looks and wear as well.
Opalescent Blonde
This is a silky and stylish look of a glossy opalescent color that has a little bluish hint. A wavy hair will go very well with this blonde color and you will be stunned by the look that it gives away. This is a classy and trendy look for any woman who wants a different but breathtaking look.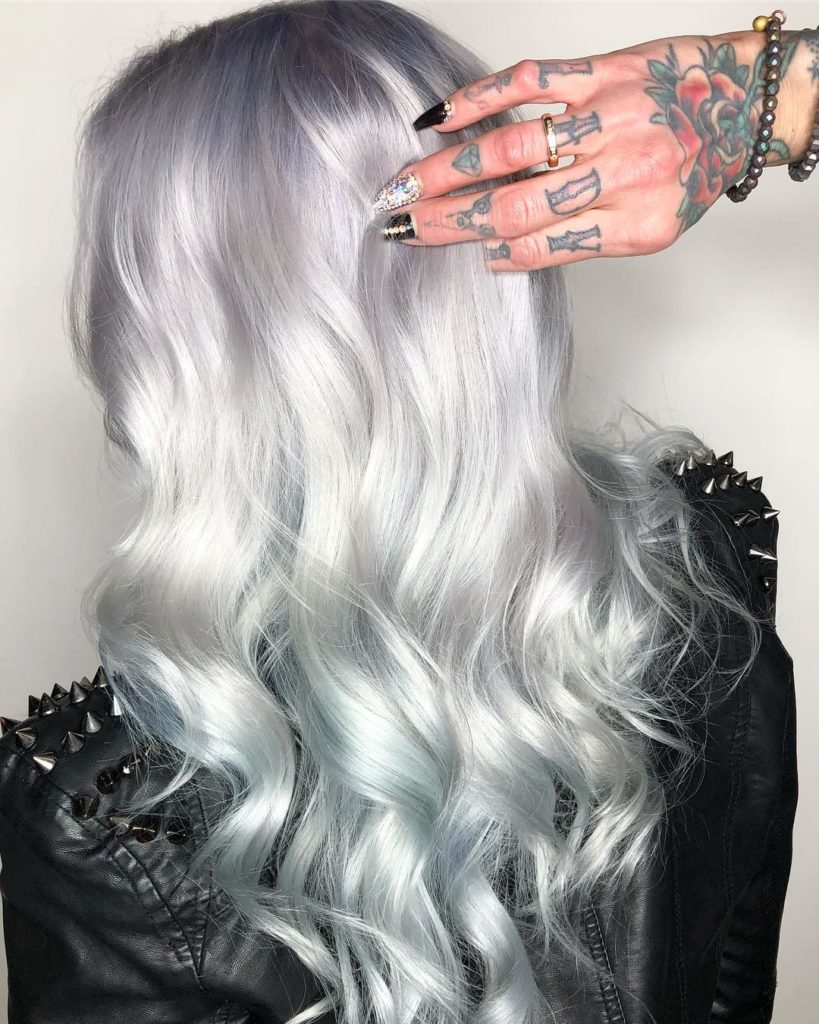 Champagne Blonde
Nothing can be better than glossy golden hinted champagne color blonde which is uber sassy and at the same time mesmerizing.
A short hair with a bit of wave will help in pumping up the whole look that this champagne blonde will give away.
Cream Soda Blonde
This hair color falls in the category of the classic blonde version. The hair color is a beautiful blonde that will look on every other woman that adorns it.
If you choose to have any kind of haircut, it is sure to look fine but a medium to volume hairstyle is more than just perfect for this hair color.
White Blonde
An exciting whitish blonde that came to the rescue for somebody who doesn't want either the classic blonde or the greyish blonde. This look is sleek, electrifying and modish.
A straight hair woman who has a shoulder-length who is always confused with their look than this hair color is something they will love.
Creamy Blonde
This creamy textured hair color is perfect for the woman who wants a different and subtle blonde color. The color will give a refined and offers vibrancy in the way a person carries the look. You can wear any kind of clothes and still, this look will suit you.
Golden Platinum Blonde
This golden blonde gives the whole look a different variation. Although it is a classic blonde color, this look gives a different all-new look to a traditional blonde color.
If you are among those people who are not into experimentation with hair color then opting for this particular hair color, will be beneficial to your need.
Buttermilk Blonde
Just like the name of this hair color, the color gives way a hue of the buttermilk and is among that kind of blonde color that looks very sultry.
If you are among those women who want a hair color that is blonde and is different from the natural ones, then this one color is perfect for your need.
Yellowish Platinum Blonde
The yellow tint of the blonde can go perfect for all kinds of haircuts but if you have short shoulder-length hair, then nothing can beat the look that this hair color will provide. You carry this hair color with equal chic and sophistication.
Golden Blonde
The traditional Blonde color is made to give an enriching look to a woman who wishes to flaunt it.
The color has the sunny golden hint that goes with all kinds of facial structure that is easy-going and uncomplicated. A long haircut style will go so well with the look.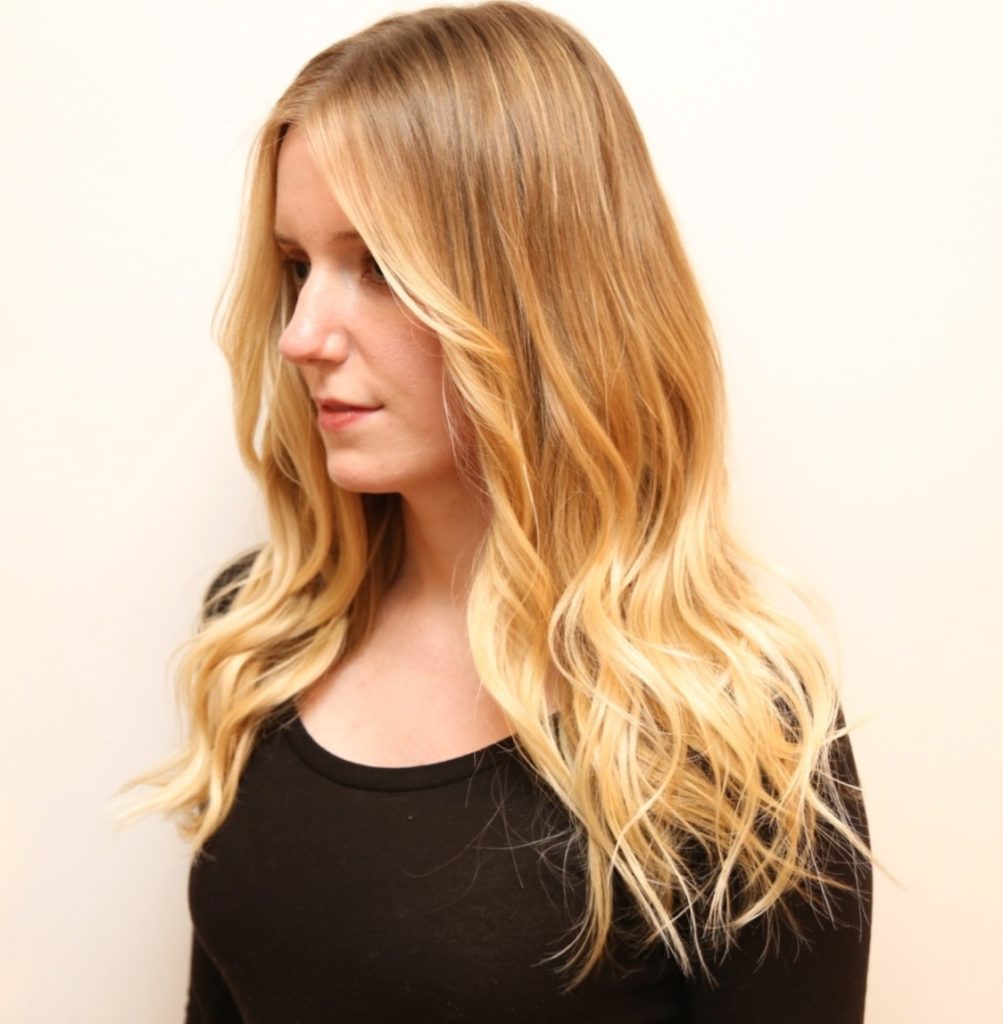 Bright Golden Blonde
This bright-colored blonde look is glossy unlike the other matte blonde looks available. A woman with medium cut hair with big curls can easily carry the look with all ease.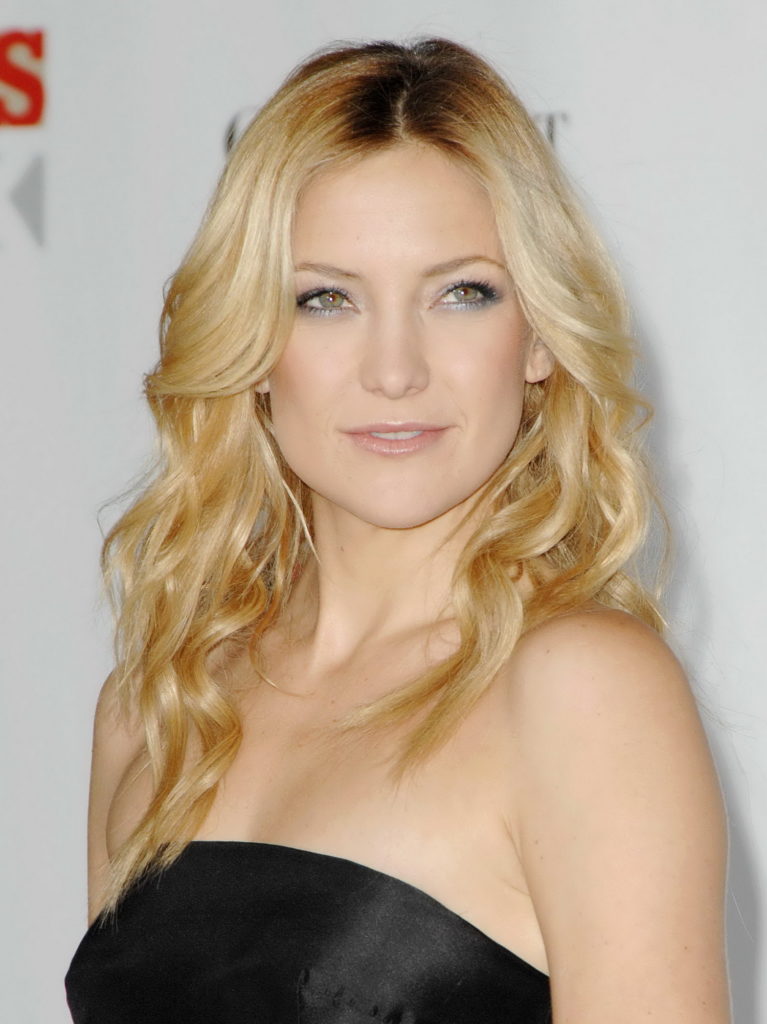 Rooty Blonde
A perfect root-colored blonde color that goes well with people who have straight long hair and don't feel that blonde color will look good or any anyway gorgeous in them.
Wearing a casual to stylish outfit with such cool hair color is definitely gonna turn eyes. This hair color is highly inspired by nature and is a hue that is a perfect look to carry.
Sandy Blonde
This blonde hair color that features the color of sand looks ravishing on women who have a tanned skin tone. But this hair color has the capacity to go well with all other kinds of skin tones and will give an added pump to the look.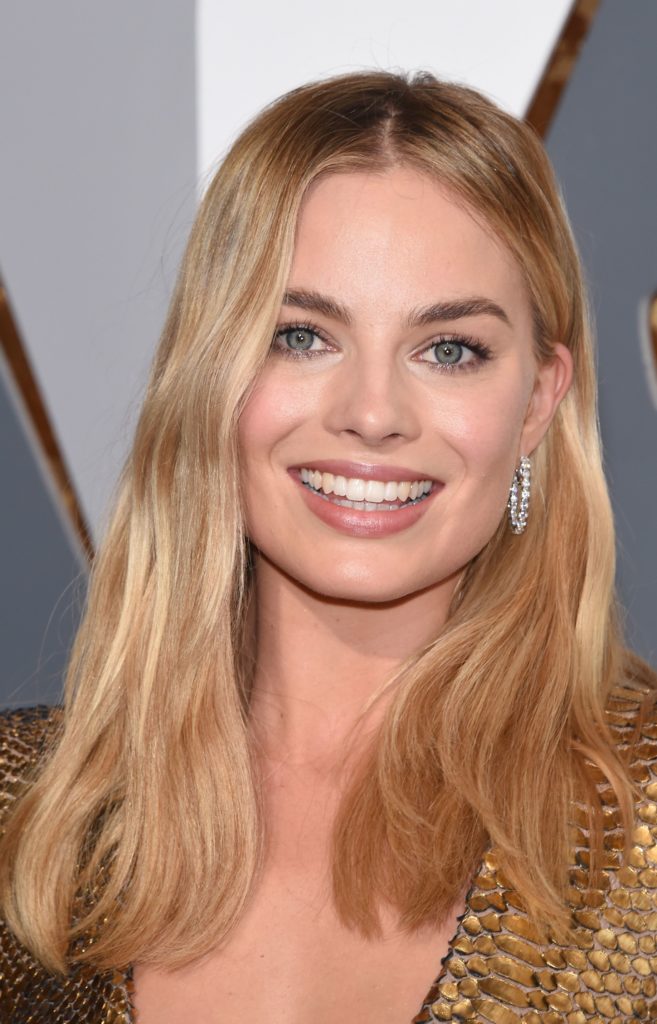 Baby Blonde
This hair color compliments the name that is given to it. If you love shiny hair colors, then this baby blonde hair is something that will cater to your need and fancy.
This range of hair color gives a beautiful tone to the whole look. This is one such hair color that will not help in enhancing the whole look of a person but at the same time will give a distinction from the other blonde colors of hair that are usually seen widely.
Chestnut Blonde
Just like the name that is given to this particular hair color it has the perfect chestnut hue which enhances the whole look.
A straight flaunty hair will look beautiful if it gets the upgrade of this particular hair color. The color is soft and offers a perfect way to start exploring color options one at a time with this blonde beauty.
Icy-Highlights
A beautiful combination of icy blonde and glossy highlights, this stylish look is very trendy and gives a sort of celebrity-like look is adorned with a short pixie style or back brushed hairstyle.
Women in their early 30s can easily carry this look. The icy-highlights blonde look is one of the trendiest looks presently and is the best-suited party look.
Beach Blonde
The hair color is inspired by the look of a sunny beach which has a combination of light salt and pepper style. It does justice with wavy and curly hair because the strands can be defined in a beautiful way by this beach blonde color.
This hair color is a perfect way to carry your beautiful locks and is made to look good with all kinds of styles and outfits.
Neutral Blonde
A blonde hair color that gives away more of a brownish tone but that doesn't beat the whole blonde look, a perfect hair color that will suit a woman of all ages who are usually not very comfortable changing the mood of their hair with a flashy white of cream.
Even a medium hair cut to display this hair color will do just to the hair color.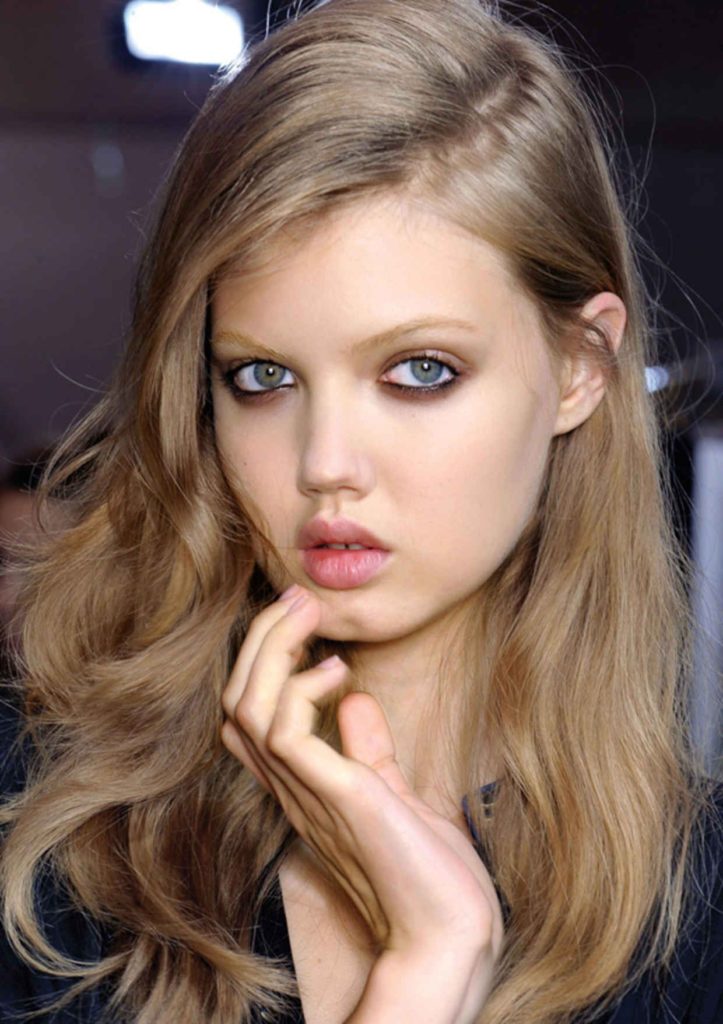 Brushed-On Bright Blonde
This bright blonde hair color which starts from the roots of the hair with a dark color and comes down the tip with a typical whitish blonde is a sort of hair color looks perfect with women who have short hair and don't usually understand what style would go well with them.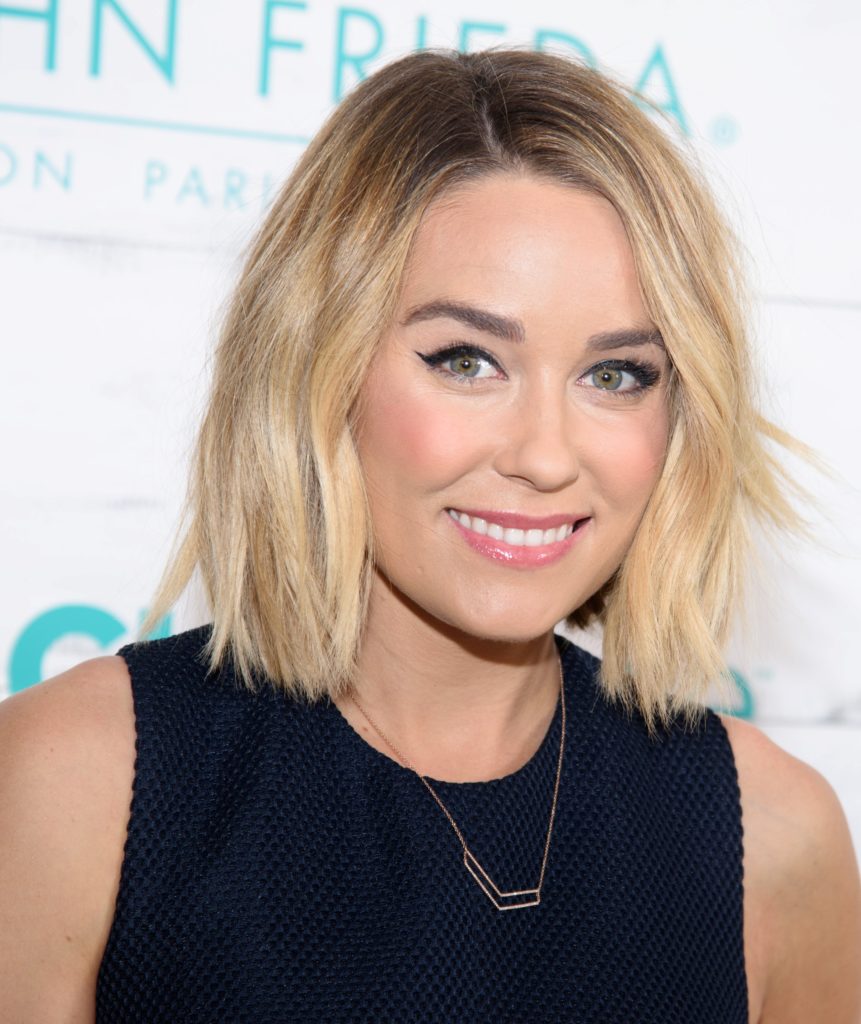 Frosted Tips Blonde
A perfect blonde color for the hairstyles which are cut in a pixie shape and have a light Mohawk, just like the name suggests the hair color will give a frosted tip to the Mohawk and the sides will be left with a pepper tone.
Even medium, short or long hairs can also look good with this hair color, it's just that the roots will have the frosted tip and the length will have the pepper.
Golden Dirty Blonde
The silky golden blonde is made to give a different look to a particular woman. The look is messed up golden blonde that is made to look beautiful on women who don't like experimenting when it comes to hair color.
Women with long hair can always opt for this particular hair color. This Blonde color is a beauty that has a golden hue that can make anybody look beautiful and gorgeous.
Light Strawberry Blonde
This blonde color is made for people who like the tint of strawberry to red in their blonde look. The hair color gives a lovely hue to the whole color and can be adorned by women who don't like pale white or creamy textures when it comes to a blonde look.
Rose Gold Blonde
A different yet stylish blonde hair color that has a rosy tint in it, it's different from all the other blonde colors. Women who want color and at the same time like to go blonde can opt for this particular hair color and look stylish and sassy at the same time.
Blorange Blonde
What a name for this beautiful blonde color which has orange tint written all over it. Not a single blonde look can go anywhere near this particular color.
A combination of brown and greyish tint with a mixed orange hue adds up to give this gorgeous and a totally different blonde look. If you are looking for a blonde look that will make you look stylish then the Blorange blonde is perfect and to the point.
Gingery Blonde
A perfect blonde color type for the person, who loves to have a tint of brown while opting for blonde hair color, you can choose to have any kind of haircut when it comes to applying this hair color. A color tailored for those people who are not interested in trying looks that is too pale.
Golden Beige Blonde
A beautiful combination of the golden and beige color that gives this blonde look a different variation, so short to medium cut, any hairstyle will look good with this blonde hair color.
The golden color that culminates to the beige is made for women who want a stylish look when it comes to hair color.
Fair Amber Blonde
This light amber color is perfect for people who want a medium texture when it comes to blonde hair color.
This blonde hair color is neither too glossy nor flashy and isn't too pale, creamy, or greys at the same time. Women with long and wavy tresses can carry this look with posh and simplicity at the same time.
Chocolate Blonde
Although the hair color doesn't completely fall in the genre of being blonde the highlight in the tips that it offers is stylish to carry.
Moreover, who doesn't like chocolate be it in food or in hair, the color itself is every bit mesmerizing and pretty.
Café Au Lait Blonde
This beautiful and trendy hair color if adorned with a beautiful haircut can give away the look of a celebrity. The color has gloss, shine and a variation that makes it much different from other kinds of blonde look one can come across.
Ashy Blonde
A beautiful blonde color that falls in the category of the lighter shade, it is perfect for those brunette women who are not ready to turn their hair into a pale greyish or creamy mix.
People who are starting to experiment with lighter hair colors can definitely opt for this look to give a nice different variation to the hair color game. A short to medium haircut will look good in this Ashly blonde hair color.
Light Copper Blonde
Perfect hair color for women who want different yet a look that has the capacity to turn eyes, long and wavy tresses looks perfect with this copper color blonde color because of the richness that this color offers.
Moreover, it's neither too pale nor too flashy a perfect combination of richness and beauty that gives the person who adorns it a perfect look.
Fiery Blonde
Are you going to attend a party? Then make your look ravishing by coloring your beautiful hair in Fiery Blonde. This color is ideal for ladies who have medium-length hair with a wavy texture.
This color can make you look brighter and gorgeous at the same time. The hair is needed to be gathered on the side of your shoulder and brushed well. Ladies with fair skin tone can try this hair color without any doubt.
Honey Blonde
Honeyed Blonde is the popular hair color chosen by most of the trendy ladies who want to get a unique and smart look in the crowd.
You need to cut your hair up to middle length to suit the color of your hair in the best way. The loose curls in this hair color can give you a soft and feminine look. This hair color suits well on the bright and fair skin tone.
Caramel Blonde
Do you want to look younger and cute with your short hair? Then go for the exclusive Carmel blonde color. This color is not only bright but also gives you a filler look.
You need to part your hair in the middle and comb the hair well. The hair up to your jawlines with the slight wave can look the best in this color.
Bronde Hair
Ladies who are looking for a smart and bold look can get a good result by coloring their hair in bronde. This trendy hairstyle with sharp ends up to your shoulder can add some extra charm to your appearance.
If you dint have a bright and fair complexion, then don't be afraid of trying this hair color. It suits all kinds of skin complexions.
It can help you to get a complete look when it is parted in the middle and left open. Don't forget to brush your hair well to get a smooth and classy look.
Black Blonde
Ladies who are looking for a smart and bold look can get a good result by coloring their hair in bronde. This trendy hairstyle with sharp ends up to your shoulder can add some extra charm to your appearance. If you dint have a bright and fair complexion, then don't be afraid of trying this hair color.
It suits all kinds of skin complexions. It can help you to get a complete look when it is parted in the middle and left open. Don't forget to brush your hair well to get a smooth and classy look.
Light Brown Blonde
The light brown blonde shade looks different on several hair textures. You can go for this color if your hair is cut up to your shoulder.
This hair color can give you a bold and mature look. The sharp edges of the medium-length hair in the shade of light brown blonde look best undoubtedly.
Dark Ashy Blonde
Ladies who love their long hair can color it in dark ashy blonde to get a bold and unique appearance. Your long wavy hair with front long bangs in this trendy color turns your look into a charming one. This shade suits well on the smooth and uneven layered hair of the trendy ladies of different age.
Practically Brunette Blonde
If your complexion is fair and your face shape is oval then styling your hair in blonde color can make you look amazing.
The wavy medium length hair up to your shoulder can help you to attract the eyes of the people in a gathering. With the sharp edges in this open hairstyle, you look bold and elegant.
Sunkissed Balayage
Add a twist to your regular look by choosing a hue from one of these blonde hair colors and hair highlights.
Except for the roots, color the length in light brown. Curl it lightly to make it look wavy and bring them in front over the shoulders, covering the ear.
Strawberry Blonde Length with Fringes
Have thick hair? Cut equal eye-length fringes leaving the hair down without any layers. Color the hair in strawberry blonde. Side partition the hair and take the fringes to one side without much covering the forehead.
Brown Long Layered Style
A simple style if you have long hair. Cut the side hair short of about shoulder length layers to let them fall over the shoulder. Color the crown with the length in brown. Highlight a few strands in the front in light brown to get a unique look.
Dense Blonde Curls
Blonde hair colors and hair highlights would look awe-striking when you have dense curls. Cut the hair in layers and color them dark brown with a few strands of honey brown. Leave them loose and let them dazzle in the light of the sun.
Platinum Blonde Light Waves
If you have a lot of hair on the crown, middle part them and color the length in platinum blonde. Have a few strands colored brown with layers right till the eye level at the back to create volume. Curl them lightly.
Blunt Blonde Ombre
Whether you have thick or thin hair, cut them off about the jawline without any layers. Side partition them. Color the later locks below the eye level in ombre blonde, leaving the upper part in natural color.
Silver Blonde with Layers
If you have straight hair, this style will definitely suit you. Have a lot of layers cut about the eye level. Side partition the hair and let them fall to one side. Color the hair silver-blonde and leave the length till the shoulders.
Golden Brown Blunt Style
Cut the hair to the shoulders and color the hair brown. Highlight a few strands in light brown like babylights. Side partition the hair to show the deep color on the crown near the partition.
Light Ash Blending
If you have short hair, all you can do is comb it neatly and color most of the crown in light ash blonde. Blend in perfectly with the roots in the front. Work them in different directions to show the two-colored locks.
Ash Blonde Highlights
If you have medium to long hair, color the length completely in caramel white with just a few highlights near the roots. Side partition the hair while cutting the hair in one length and without fringes or layers.
Choosing the right blonde hair colors and highlights according to your hair texture and skin complexion can give you an ideal look.
Shifting your hair color can change your look in a great way according to hair experts. But you need to be very selective in this case.
Recommended For You: