Are you bored with your trendy, funky pink hair? If you're ready for something more traditional, you might be asking "will blonde hair dye cover pink?" The answer may surprise you.
It's obviously easier to neutralize the pink or go darker, but if you desire blonde tresses, it's possible to make the shift. You just need to know what to expect, how to choose the right shade, and some tricks to put that pink in the past.
Can Blonde Hair Dye Cover Pink?
Yes, blonde hair dye can cover pink hair. However, depending on how light or dark the pink is, it may take time to reach the desired blonde shade. If you have too much pink, you will either need to see a professional stylist or go through multiple dyes yourself.  
Faded pink is easier to cover, but you might still need to choose a darker blonde to ensure proper coverage. Bright pink and damaged hair will require more care, and you might not get enough coverage with any blonde shade.
You might also consider bleaching your hair before dyeing it blonde to remove as much pink as possible. It's an extra step, but you'll have more success dyeing blonde over pink.
How to Choose the Right Blonde Hair Dye
Choosing the right blonde hair dye is essential for achieving the desired look. When selecting a shade, it's important to consider your skin tone and undertones.
For example, if you have warm-toned skin, opt for golden or honey hues. Cool-toned complexions, in contrast, work best with ashier shades of blonde.
Effectiveness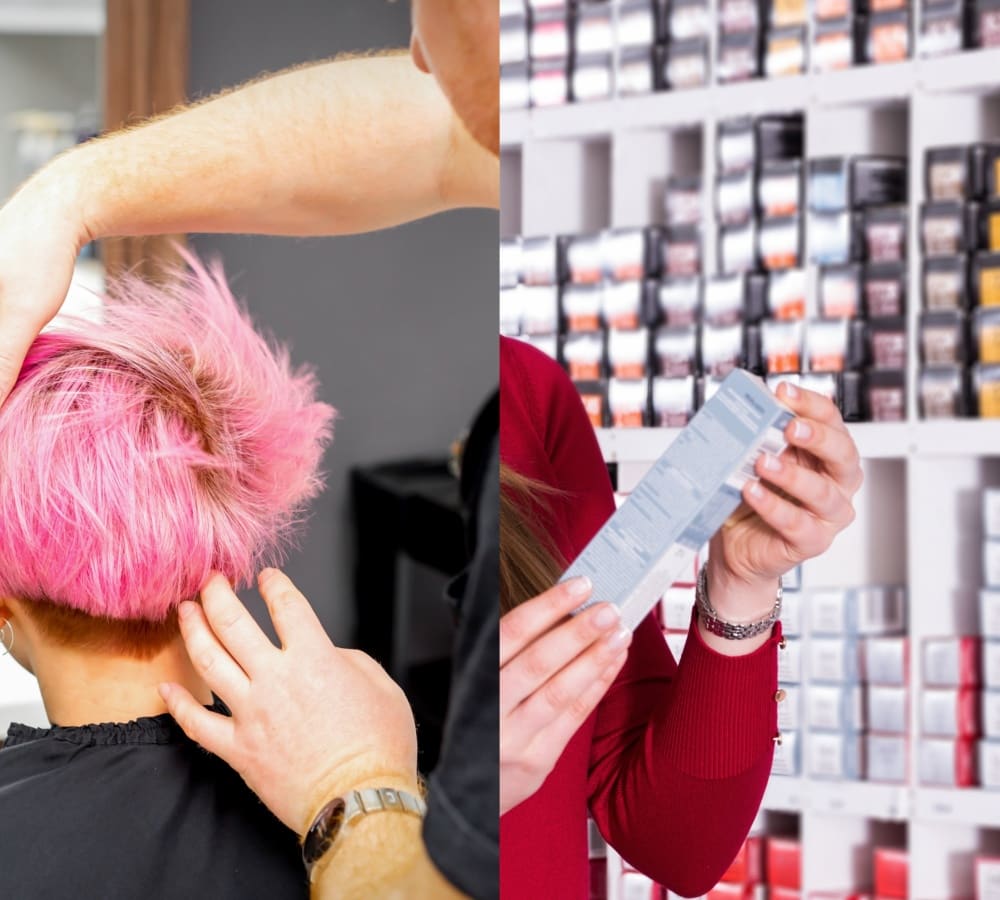 Professional stylists or colorists provide the best advice to fit your individual needs and preferences. Plus, they use high-quality, professional products that work better for your hair.
However, if you would rather dye your hair at home, it's best to do your research and choose a quality dye. Look for product reviews from reputable sources and ask around. You could even go to a retail shop that specializes in hair products to ask for advice.
When picking out a new hue, remember that lighter colors require more maintenance than darker ones. That's because they fade faster due to sun exposure and other environmental factors like chlorine or salt water from swimming pools or oceans.
Color Selection
Selecting the right blonde hair dye can make or break your preferred style, so you'll want to consider what makeup (if any) you use. The right dye can complement your natural skin tone and make your makeup pop.
Likewise, you'll need to factor in how deep your pink hair is, as the process of fading it with blonde hair dye will take longer if it's on the darker side.
Consider Highlights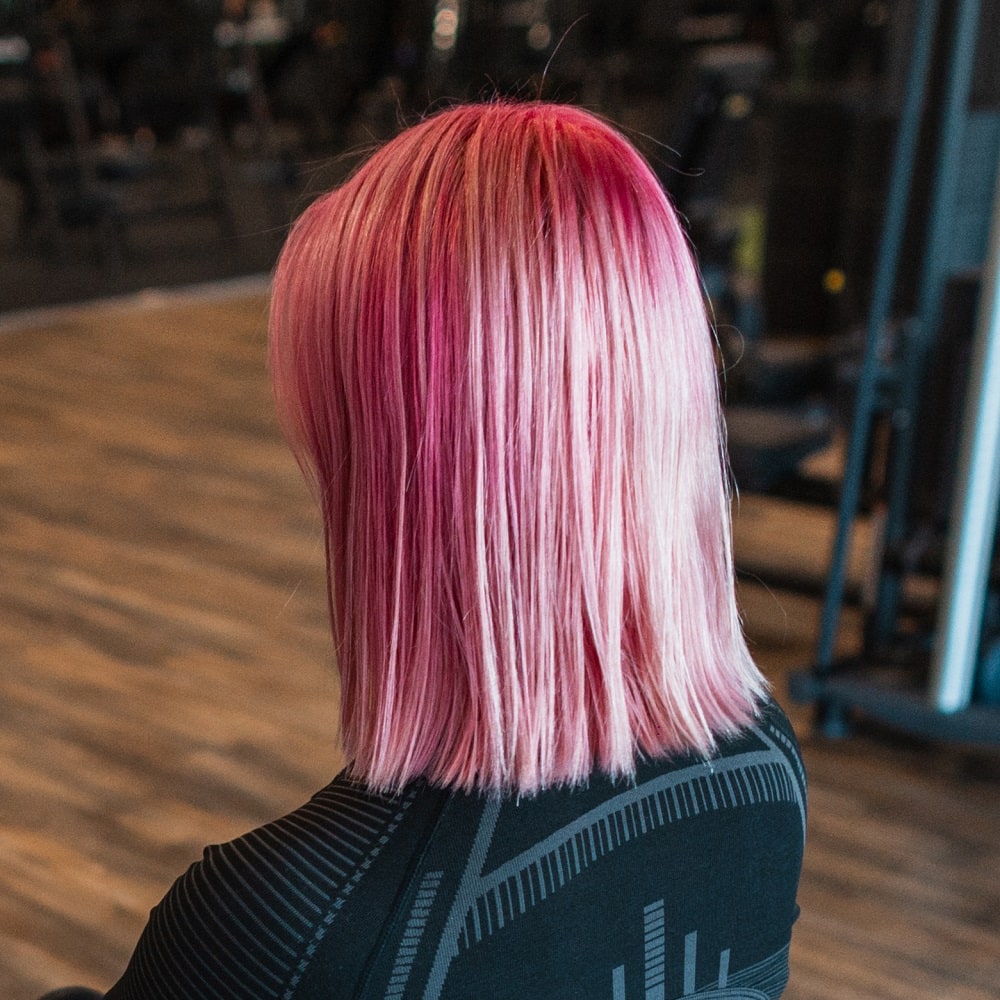 If you're looking for something low-maintenance but still want some subtle variation in color, try opting for highlights instead of an all-over change. This way, only certain sections need touching up every few weeks instead of having to re-dye your entire head every time.
Instead of trying to cover all of the pink at once, highlights let you gradually transition and can make the process easier on you and your hair.
FAQs
Here are some frequently asked questions regarding blonde hair dye on pink hair.
Can I tone pink out of blonde hair?
Undesired pigmentation in blonde hair can be removed with a toner or bleach bath, which may require multiple treatments depending on the amount of pigment deposited. The number of treatments needed also depends on the amount of pigment present in the strands.
Will ash blonde cover light pink?
Yes, choosing a slightly darker shade of ash blonde can effectively cover light pink in hair. It's crucial to carefully follow instructions and use professional-grade products for optimal results when coloring your hair.

If uncertain about the outcome, consulting with a professional before making major changes is advised.
Conclusion
Blonde hair dye is an effective option for covering pink tones in hair. However, it's important to choose the right shade that matches your desired outcome.
Adhering strictly to the instructions provided with the dye is also crucial for a successful outcome. With proper preparation and attention to detail, achieving the perfect blonde color to conceal pink tones is achievable.