The side part–it's the hairstyle that men would want to have, and women would surely fall for. Indeed, you can't go wrong with this classic and versatile hairstyle.
But of course, not all side part hairstyles are created equal. You still need to find the right one to suit your face shape, hair texture, and personality.
Lucky for you, we got you covered! We've rounded up some of the best men's side part hairstyles that you can try below.
How to Ask for a Side Part Haircut
Unfortunately, barbers have different definitions of a side part. Because of this, it's crucial that you carefully describe the haircut that you want and need to your barber. For example, tell your barber that you want a "traditional cut with a part" to ask for a side part cut.
To be more specific, you should tell your barber which side of the face you want your hair parted to. Most men would like to follow their natural part, but if you're going to change it up, you should provide specific instructions to your barber.
If you want to add more volume to your hair, ask your barber to leave your hair at least 2 to 4 inches long. The top part of your hair should also be longer than the side and back part. At this point, you can also ask your barber for a hard part which would require your barber to shave a line of your hair to emphasize the side parting of the hair.
Lastly, you should also decide how you want the side of your hair to be cut– classic, tapered, or fade.
25 Men's Side Part Hairstyles for the Trendsetter
If you want to be a trendsetter or you just simply want to look your best and most stylish, here are some men's side part hairstyles that you can try:
Medium Length Side Part
Are you looking for an amazing and cool hairstyle? Then all you need is to try this specific one. Eventually, this longer version of the preppy hair has ample on-trend texture as well as volume.
It is a cool style for play or wears combed neatly for work. When you are actually going outside for any party or event, then choosing this particular hairstyle will be your ideal choice. It gives you a classy and cool look too.
Mid Fade Side Part Haircut
Each and everyone out there opts for the right kind of hairstyle to look great and amongst all other trendy hairstyles, this one of perfectly suited. Even, this specific hairstyle provides you a classy and elegant look too.
Basically, the front bangs of the hair give you a sharp and edgy look. The mid parted hair is the primitive way to look your best as well. You can try it for any kind of party or hangout.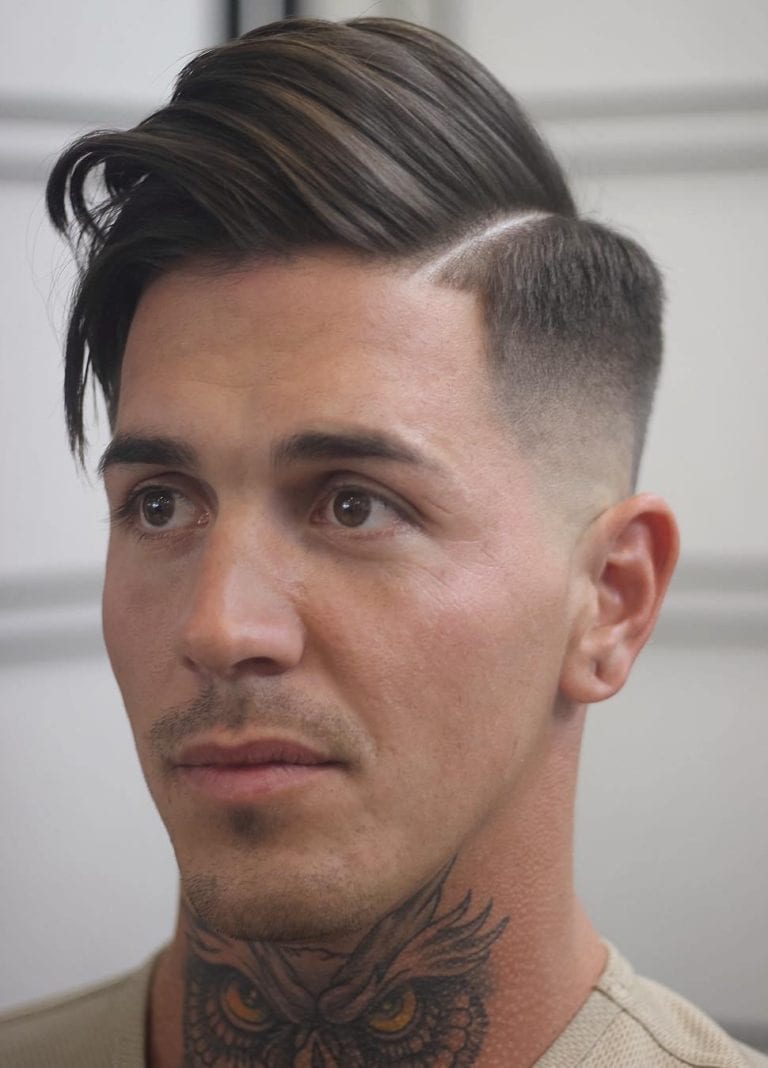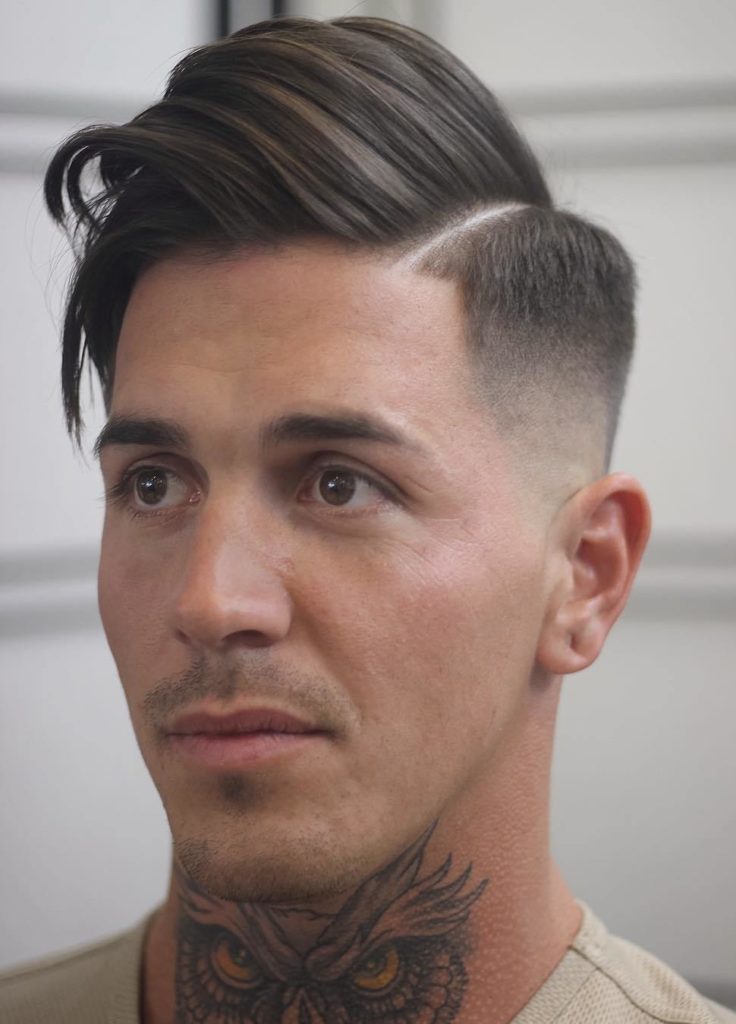 Old Look Side Part
A huge section of people is there who opt for almost amazing hairstyles. Though in recent times, ample hairstyles are available amongst men, but sometimes the old look gives you the traditional feel.
The Old Look Side Part Hairstyle is also one of them. This kind of look makes you more elegant and classy too. The side-parted hair is absolutely sleek and thin and you can also try this for any formal function.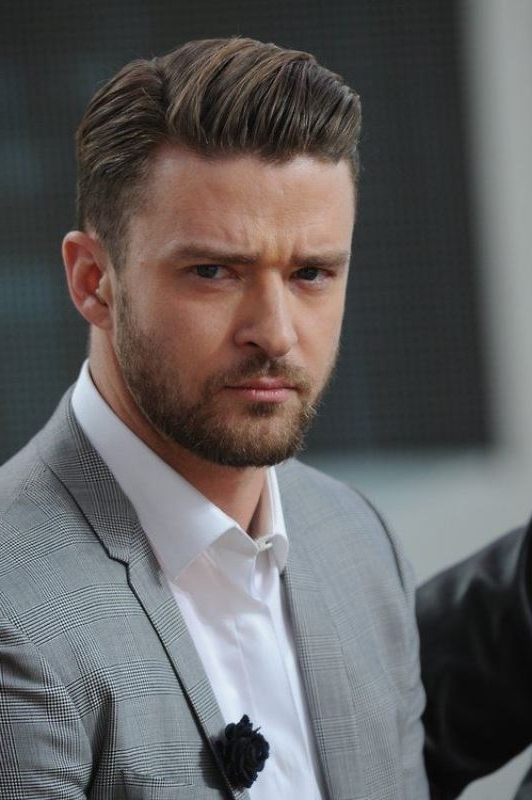 Undercut Side Part
Are you a person who always believes in going for trendy and unique hairstyles? Well, if yes, then going for Undercut Side Part Hairstyle is one of the amazing styles amongst all. Eventually, this hairstyle comes with more trendiness and gives you a cute youth look as well.
The undercut side part of the hair is more likable and the medium waves of the hair give you a great volume as well. One can easily try this for any hangout or beach party.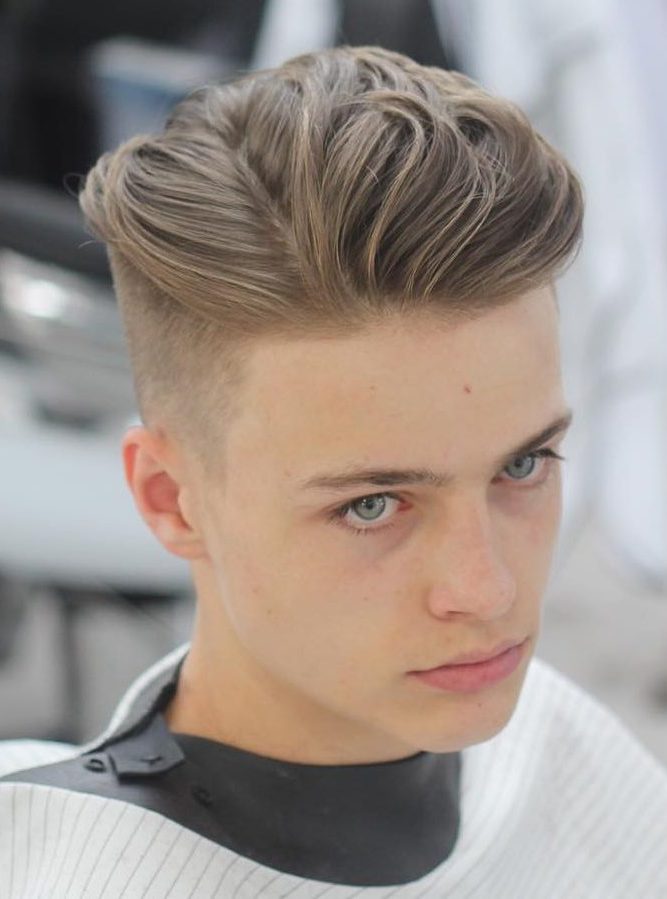 Fade with Side Part
In recent times, every man out there opts for the finest haircut and hairstyle to flaunt their beauty in front of people. But when it comes to the perfect hairstyle, sometimes people get confused. So, to wipe away the confusion, one can actually try the Fade Side Part Hairstyle.
Along with trendiness, this particular hairstyle always gives you a classy and modern look. Men with blonde and sleek hair can easily try this particular hairstyle. They can try this for a party or any formal look.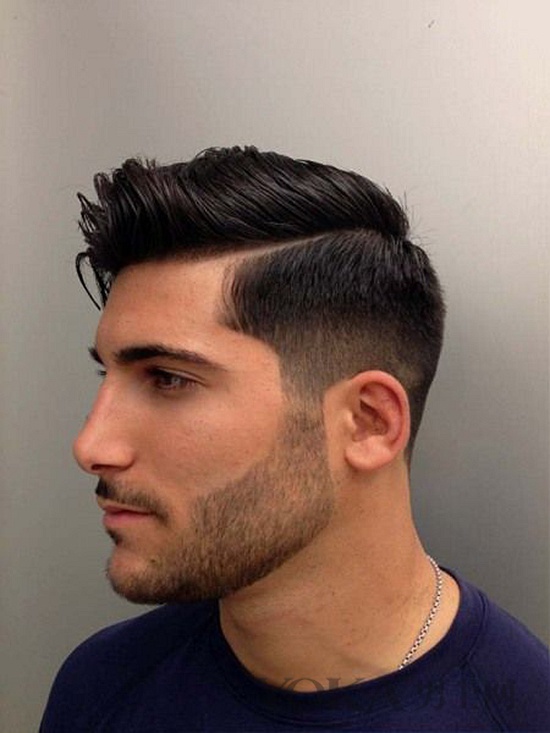 Taper Side Part Hairstyle
This longer comb-over style actually features the hard part, taper fade at the sides as well as plenty of flow on top. This Taper Side Part Hairstyle is an in-thing style in the recent fashion and glamour world.
If you are actually opting for the amazing and finest hairstyles, then all you require is to choose this one. The side and middle hair is the prime feature and it gives you the classy and voluminous look as well.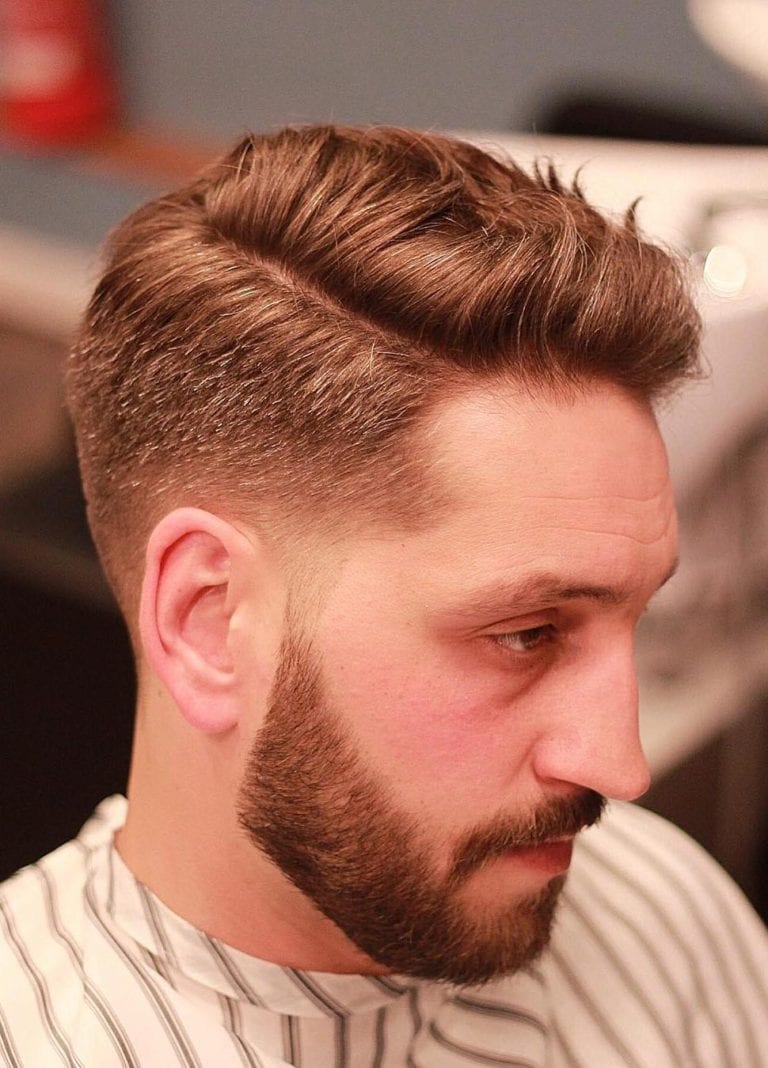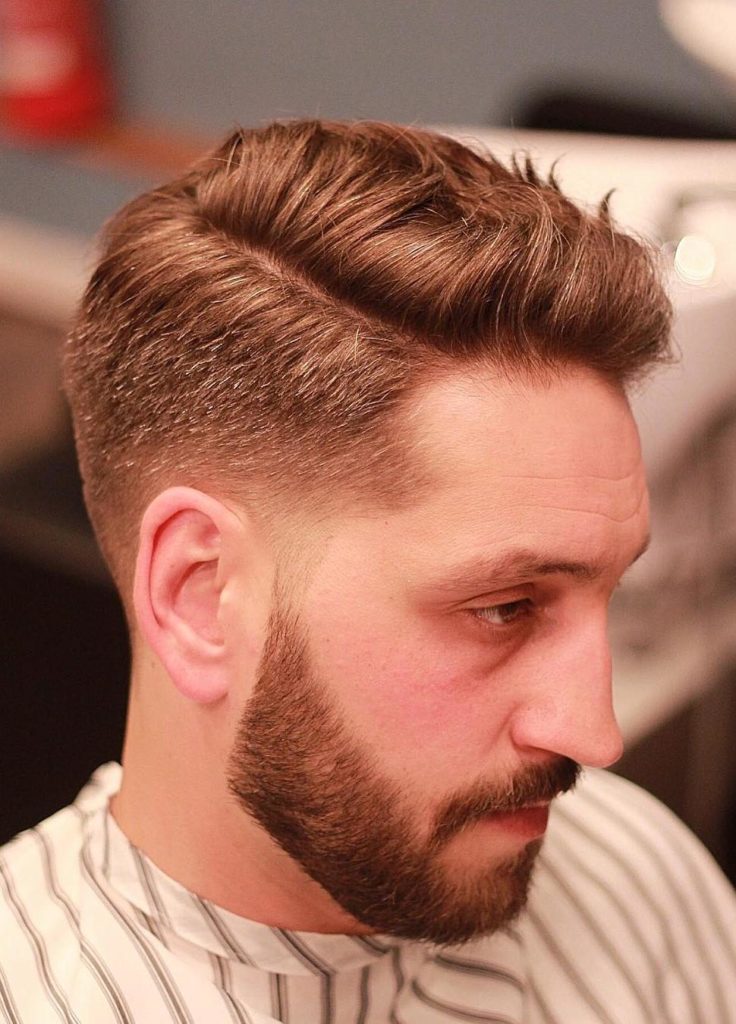 Side Part Haircut for Receding Hairline
Men's hair in 2023 is all about free-flowing styles along with plenty of texture and movement. This specific one hits all those points along with panache. When an individual is actually opting for the finest and amazing hairstyles, all they need is to choose the right one.
Trying this Receding Hairline High Fade with Side Part Haircut, they can easily showcase their beauty in front of people. The ultimate style also provides a fashionable look, which is perfectly suited with every authentic and contemporary dress.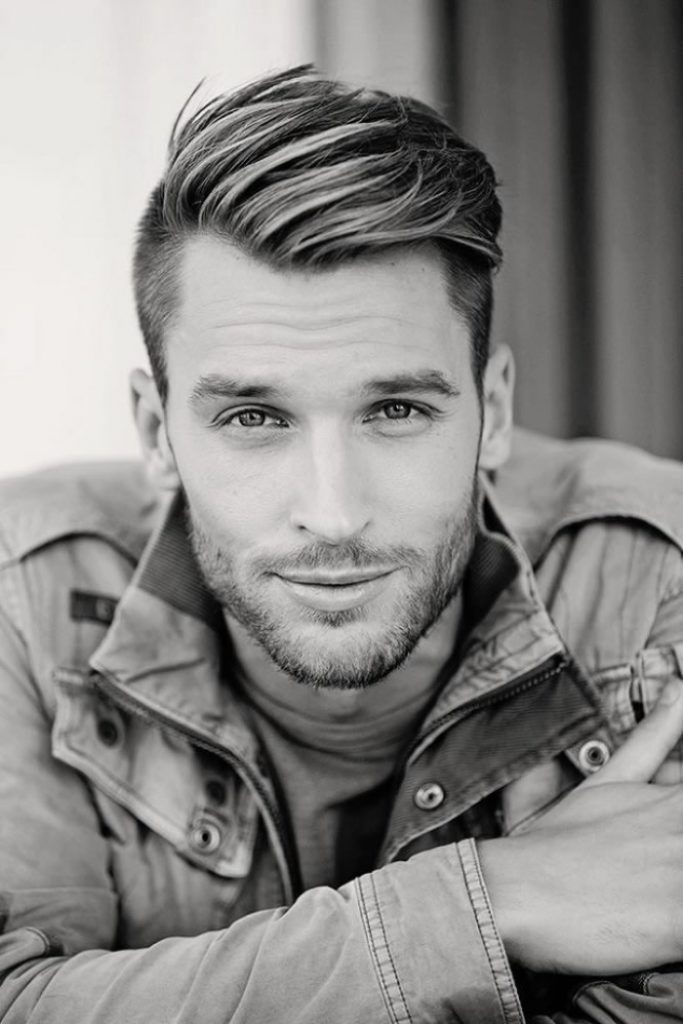 Slick Back Side Part Haircut
Do you want to try something different in 2018? Then all you require is to choose the specific style that can help you to look better in front of people. Amongst several amazing hairstyle ideas, this Slick Back Side Part Haircut is one of the gorgeous and classy hairstyles so far.
Whenever you think to go absolutely unique and exclusive, try this hairstyle. People with blonde hair can easily go for this. The side sleek part of the haircut is the key attraction.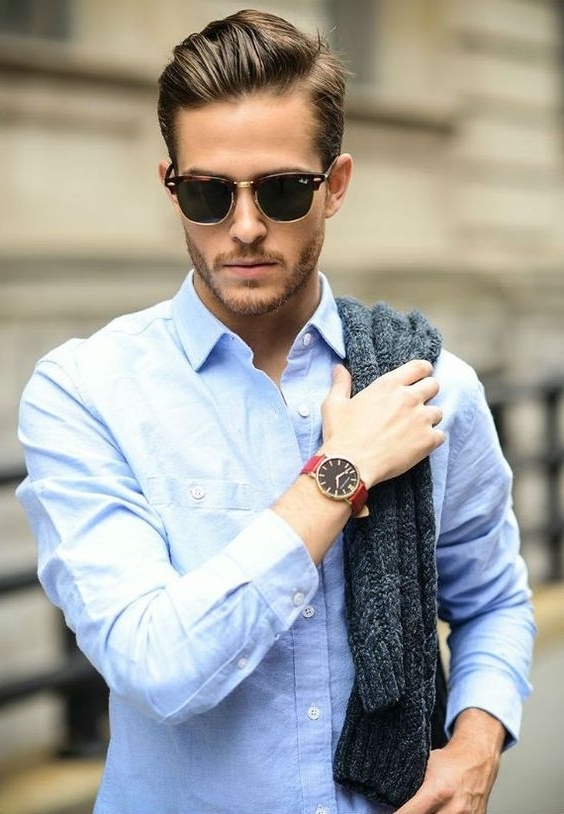 Sleek Side Part Hair
The Sleek Side Part Hairstyle actually has a similar profile to slicked back hair but it also has a more tousled, windswept finish. This particular hairstyle actually works really well for medium men's hair and then it keeps looking better throughout the day.
So, if you are looking for the finest and absolutely sophisticated hairstyle, then this hairstyle can be your ideal choice too. You can try this for any formal and informal occasion.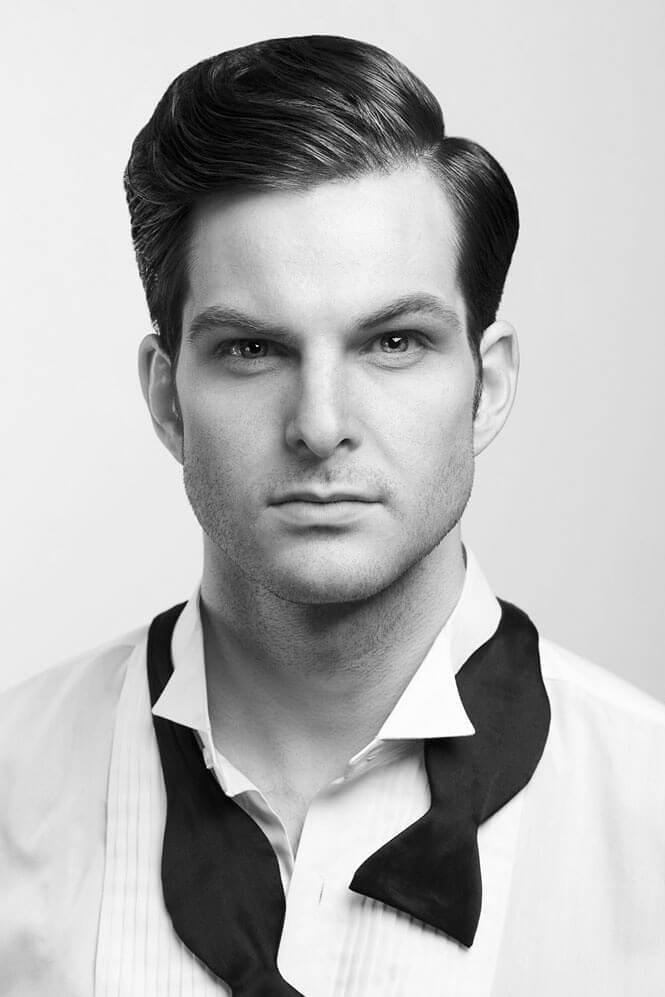 Back Swept Side Part Hairstyle
Each and every man out there opt for the cool-looking hairstyle to stand out loud amongst the crowd and that is why choosing the perfect hairstyle right according to the face shape is very important. The Back swept Side Part Hairstyle works at each and every length, from short to long.
This cool version features the fade for no maintenance sides and also the hair swept across to one side. Product along the part actually keeps hair in place while leaving hair loose at the ends.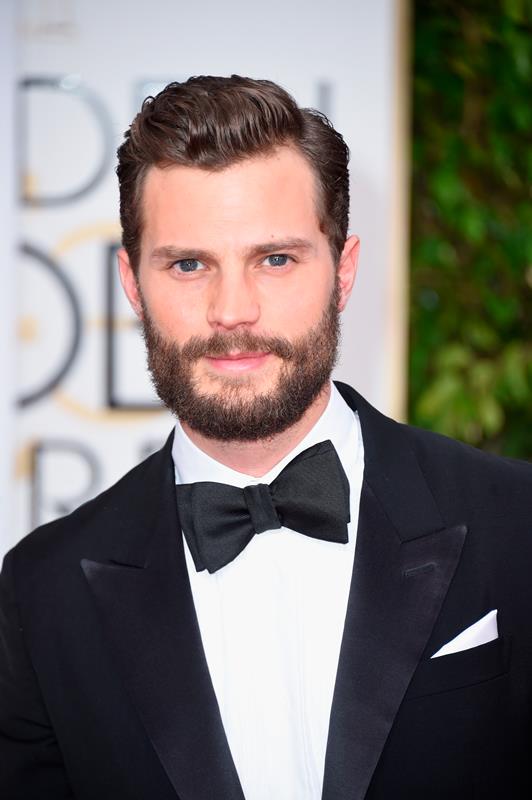 Side Part Hairstyle for Long Hair
The looser and longer hairstyles work well with the absolutely added texture from some glossy and amazing wavy hair. Try to use the medium hold product for some intricate volume and hold on the top while leaving waves to do their thing.
If you are actually opting for the finest and gorgeous hairdo, then going for this one can be your ideal choice as well. Basically, you can try this for any kind of party or occasion as well.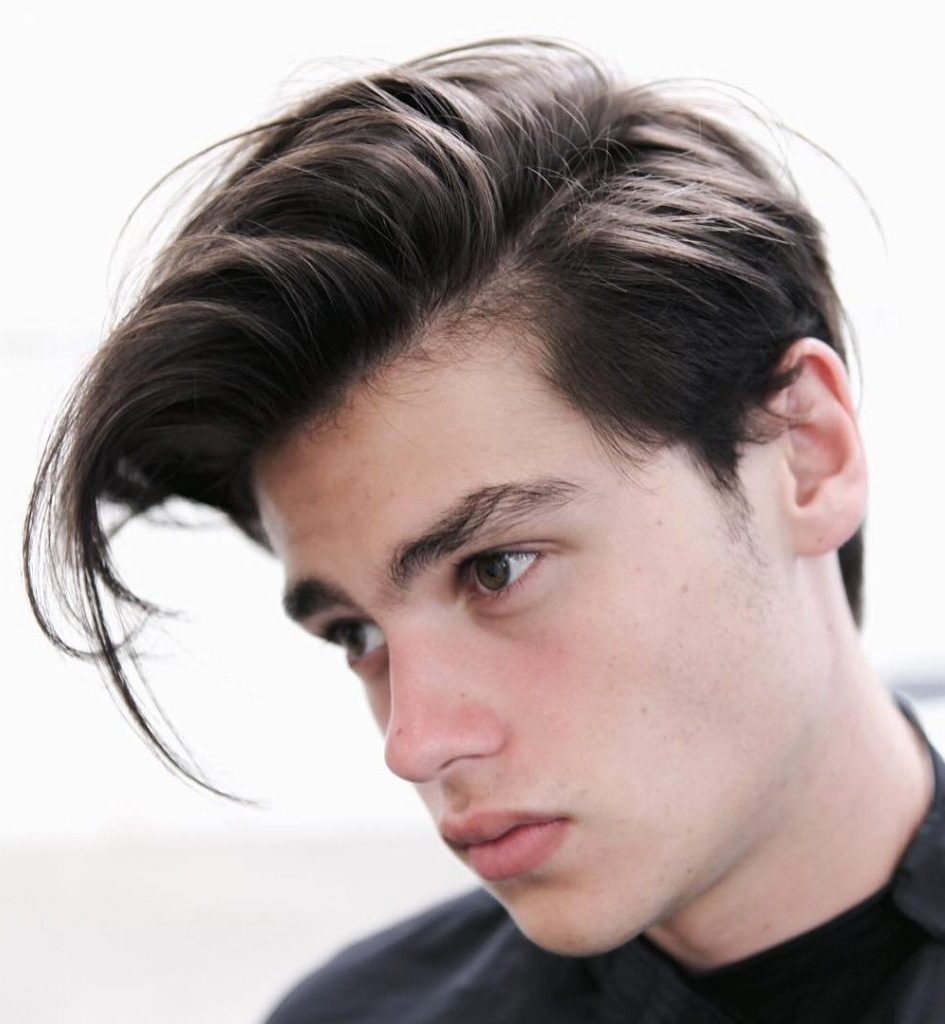 Classic Slicked Back Side Part
Men's hair trends for 2023 are actually featuring some looser sides so Classic Slicked Back Side Part Hairstyles are also getting more popular.
The medium or short-length hair on the top blends comes into shorter hair right around the sides and back. This specific look actually helps you to look even better and that is why boys love to try this style. This is absolutely a trendy and classy cut and perfect for any occasion.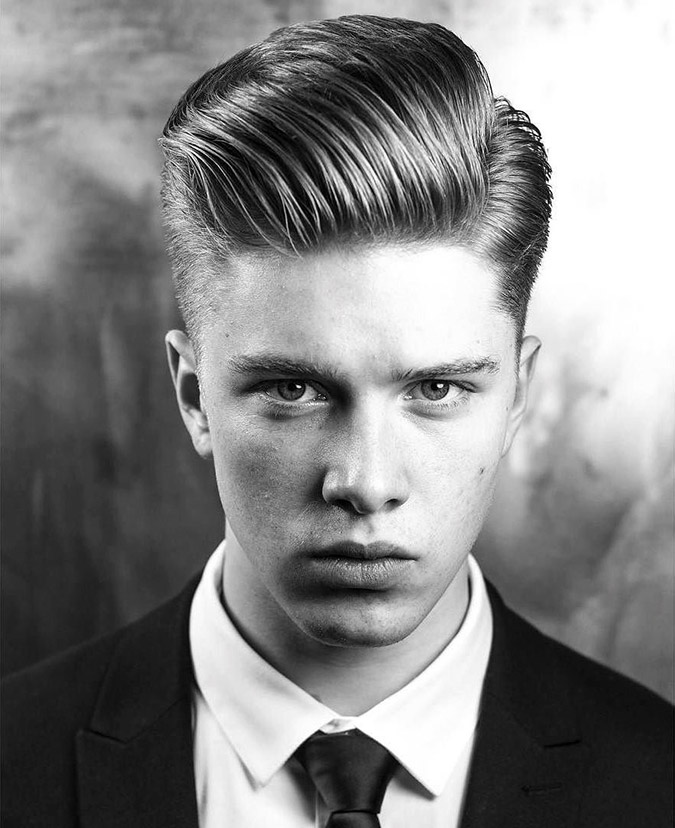 Formal Side Part Haircut
This specific and gorgeous blown-back hairstyle is a perfectly brushed look with volume. Long hair or medium hair actually blends into the mid fade for a flawless finish. So, whenever you are trying to go for the perfect-looking hairstyle, a Formal Side Part Haircut for Men is the ultimate choice as well.
The middle and side parts of the hair is a complete brushed look and that is why the sleek hair gives you the amazing beauty to flaunt in front of people.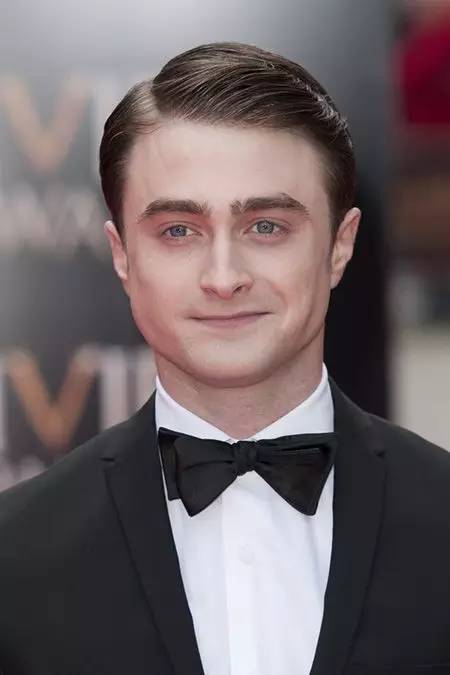 Short Sleek Side Part Hair
This Short Sleek Side Part Hairstyle for Men looks quite gorgeous and great when combined with the neatly shaped line-up beard like the one this model is wearing. Right adding to the polished and smooth feel of this look is also the prickly or sharp high parting and the brushed over locks on the other side.
These specific strands are also pointed, gently graded shorter at the back to longer in front. It is also perfect for the casual and formal look too.
Faded Side Part
Here is the quite similar, yet different way to wear a side part. This specific version of the hairstyle is actually parted further over to one side, leaving plenty of the thick hair to comb over with added texture and volume.
The side fades also come with the gorgeous contexture and one can try this for any kind of casual as well as formal party or function.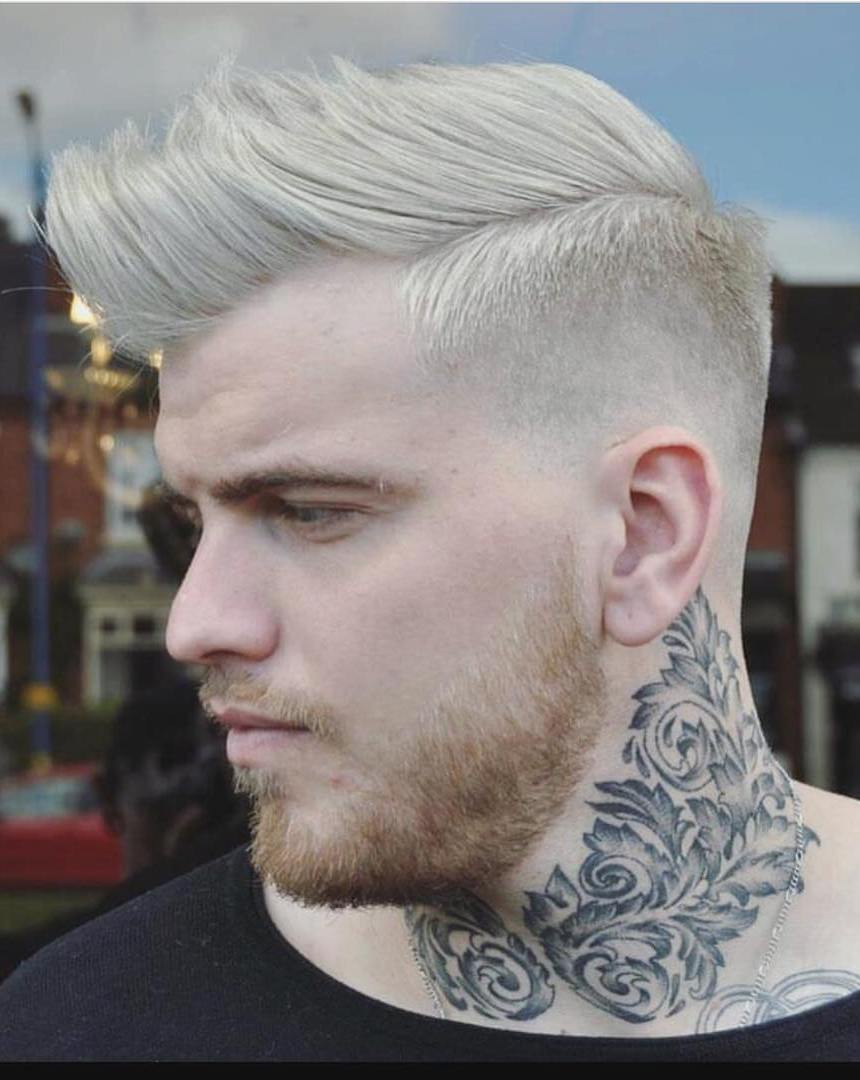 Blonde Side Part
Lighter tones of hair make you look younger than your age. The blonde color of your hair alone can improve your looks to an amazing degree.
Make a side part and brush your hair to achieve this simple hairstyle. Then, you can sweep a few strands at the front in an angular way to make fringes. Highlights on the top and the cowlicks add texture to the hairstyle.
Side-Part Bob
For men who prefer a soft hairstyle, a side-part bob can be a good choice. You need to have chin-length hair for this style.
Side-sweep your hair and tuck the front hair behind your ears. Add layers at the ends to add dimensions. You can use hair cream for a sleek finish. A thin beard with a mustache will go well with this hairstyle.
Airy Tousled Side-Part With Undercut
Airy and fluff hair adds fun to any hairstyle. If you have fine hair, a fluffy hairstyle can add volume. An undercut can make any hairstyle trendy.
Taper short the sides. Use a blow dryer to add shine and volume and tousle your hair on the top. Use can also use a volumizing hair mousse.
Spiky Side-Parted Hair
Spiky hair has been trendy for years. Modern spiky hairstyles have added many new cuts and styles. A comb-over spiky hair is a most textured hairstyle among Men's side part hairstyles.
Use a firm hold Pomade and blow dry your hair to strengthen the hold. You can even apply some hairspray to keep frizzy hair in its place. The light highlights amplify the hair texture.
Curly Side-Part
Any hairstyle can become dramatic when you add curls to the equation. Curls add natural volume and weave. If you have straight hair, you can opt for a perm.
Side-sweep your long hair with your fingers for an ambiguous side part. Curly hair gives a naturally messy appearance. Still, you can add layers for a convoluted look.
Messy Side-Swept Man Bun
A man bun has grown popular among men who wish to grow their hair. A man bun helps in keeping your hair manageable.
Side-part your hair and gather all your hair loosely at the back. Tie your hair in a low bun resting on your neckline. You can leave a few strands open to create a messy look.
The Pompadour
Add the element of elegance to your hair by styling it in a pompadour. A pompadour helps to elongate round face shapes and magnify your sharp features.
Begin by side-parting your hair and cutting your hair longer on the top than the sides. Brush up your hair and start teasing to keep it straight. Use hair wax and push your hair back. You can even style a pompadour with an undercut or a fade.
Bright Side-Part Bob
Another bob cut in Men's side part hairstyles is bright and unusual. Rocking the eye-catchy white color is sure not for the meek-hearted. This hairstyle is all about breaking conventions.
Keep your hair up to shoulder length and use a hairbrush instead of a comb to keep the shaggy look. The hair color is in stark contrast with the color of the beard making your face more prominent, and attractive.
Faux Hawk
A Faux Hawk is less intense than a Mohawk but is just as stylish. A faux hawk is suited for both casual and professional surroundings.
Just like a pompadour, keep the hair on the top longer than the sides. Unlike pompadour, only the hair at the front is given a lift. Side-sweep your hair and use a good amount of hair spray to keep every strand in place.
Layered Side-Swept Hair
A creative way to style your side-swept hair, this hairstyle gives a natural lift and a dense look.
Add layers to your side-swept hair. Add layers to your hair to make your hair heavy at the top that gradually inches closer to the scalp. Layered side-swept hairstyle goes well with triangular faces.