One of the main concern that anyone has when they go on to get a haircut or to try a new hairstyle is how it will look according to the shape of their face. This question is seen more among the men who have round faces as compared to others. There is a common misconception that not many hairstyles look good on men with round faces. This is totally not true as there is a wide range of Mens Hairstyle for Round Faces that looks really nice and stylish. The range of options to choose from is so wide that you get to choose from between keeping it understated to keeping it really edgy.
Mens Hairstyle For Round Faces
There is no reason to think that you cannot experiment just because you have a round face. In fact, you have more options than most others in hair experiments and makeovers. So, go ahead and take your pick from the amazing hairstyles listed below. You will surely find something that you love from among these ones here. Make sure you take care of your hair well and use good quality hair products for any of these styles listed down below to come out nicely on you.
Mens Haircut & Hairstyle Ideas For Round Faces
Long Hairstyles For Round Faced Men
The long hairstyles look really amazing on men with round faces. it takes away he overt roundness of their face and makes them look really cool and good looking. The good thing about this hairstyle is that not only is it easy to achieve but it is equally easy to maintain. it will give you a classy look that is perfect for everyday and for parties as well. just make sure you brush the hair well and do not go for a prominent parting with this one.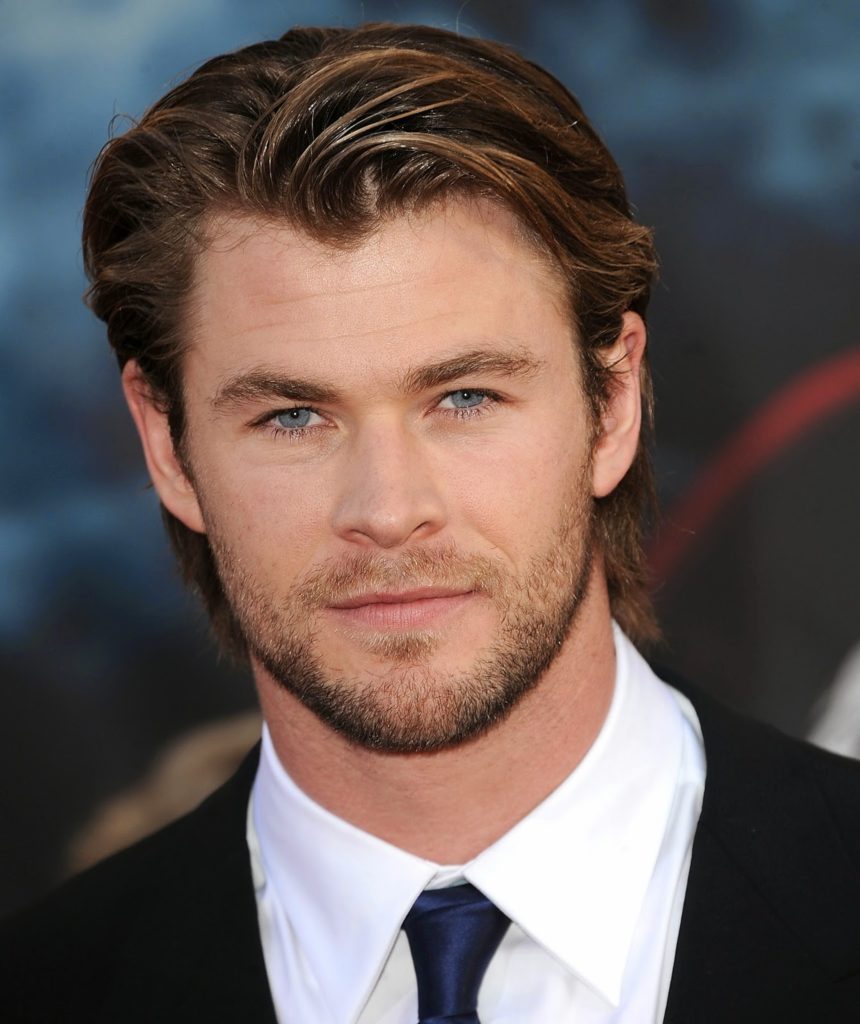 Quiff Hairstyle for Round Face Men
The best thing about this hairstyle is that it gives you a boyish cute look. This is one hairstyle that has the potential to make you look really young. All that you need to do is keep the hair of the medium length and sweep most of it to the right side of your head. The rest of the hair will be swept off to the left side but there will be no prominent parting with this one. you can both dress it up or tone it up with this hairstyle.
Short Hairstyle for Round Face
The fact that short hairstyles look good on men with round faces is well vouched by the holly heartthrob Brad Pitt. This was his favorite hairstyle for many months and once you try it, it would be your favorite too.  To get this look all that you need to do is create the parting on the left side of your hair and then comb the rest of the hair really well. It is the style to flaunt for the busy man of today. This gets achieved in minutes and you do not need to spend a lot of time in getting ready in the morning.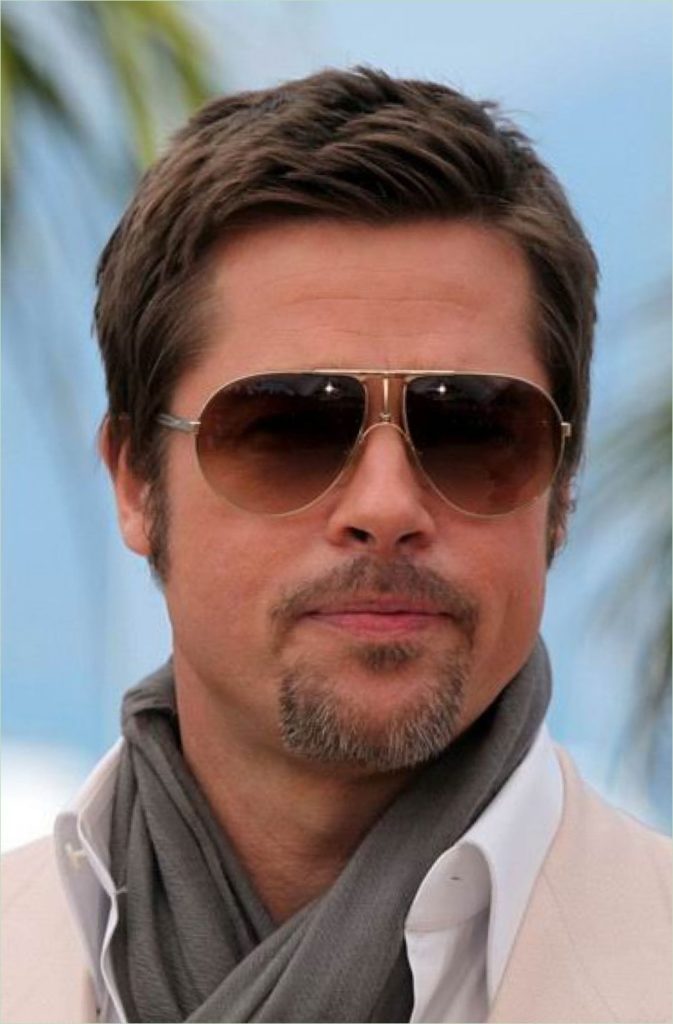 Classic Pompadour For Round Face Men
The pompadour is a great style to try for the men with round faces. But there is one thing that you must do. Go for a classic pompadour instead of trying something too edgy. The classic version is great too if you are new to the world of hair experiments. just keep the hair in the center of your head longer than the hair on the rest of your head. This long hair needs to look like it has been rolled back to achieve a wow look.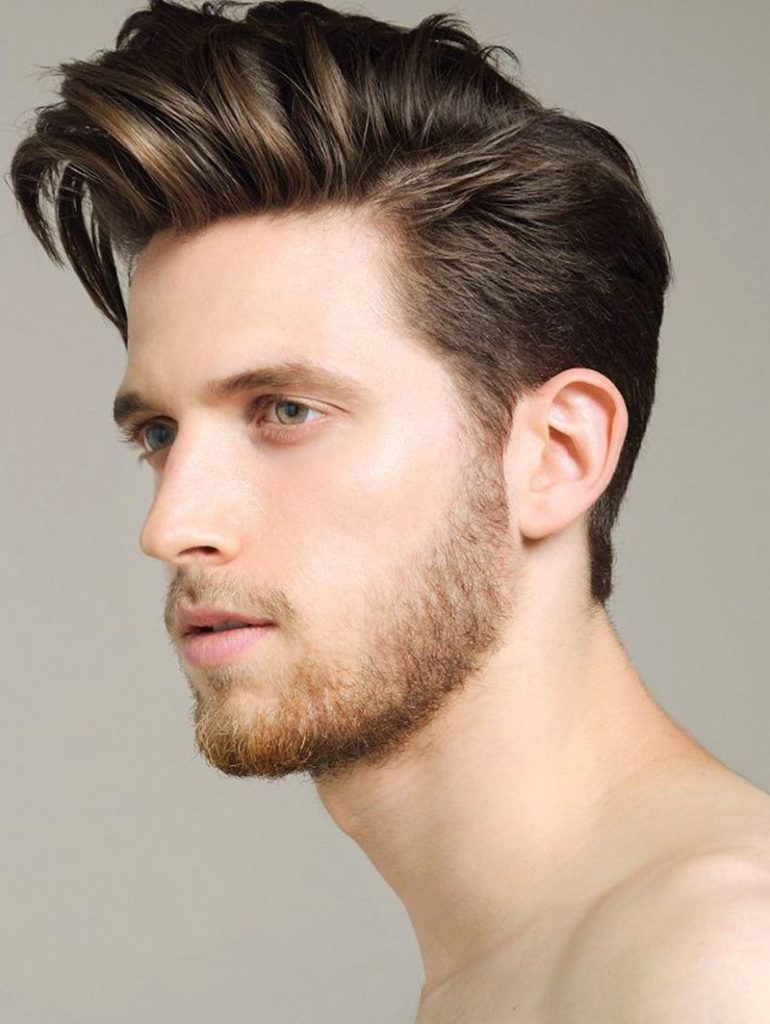 Spiky Haircuts For Round Face Men
If there is one hairstyle that you must give a try if you are aiming for a hair makeover, then this one is it. The spikes give this look a really edgy and cool vibe while taking away the roundness of your face. if you are someone who does not want his face to look too round, then you must flaunt this hairstyle. Just use some hair gels and make spikes in the front portion of your hair. You can try this one with casual shirts or tee shirts.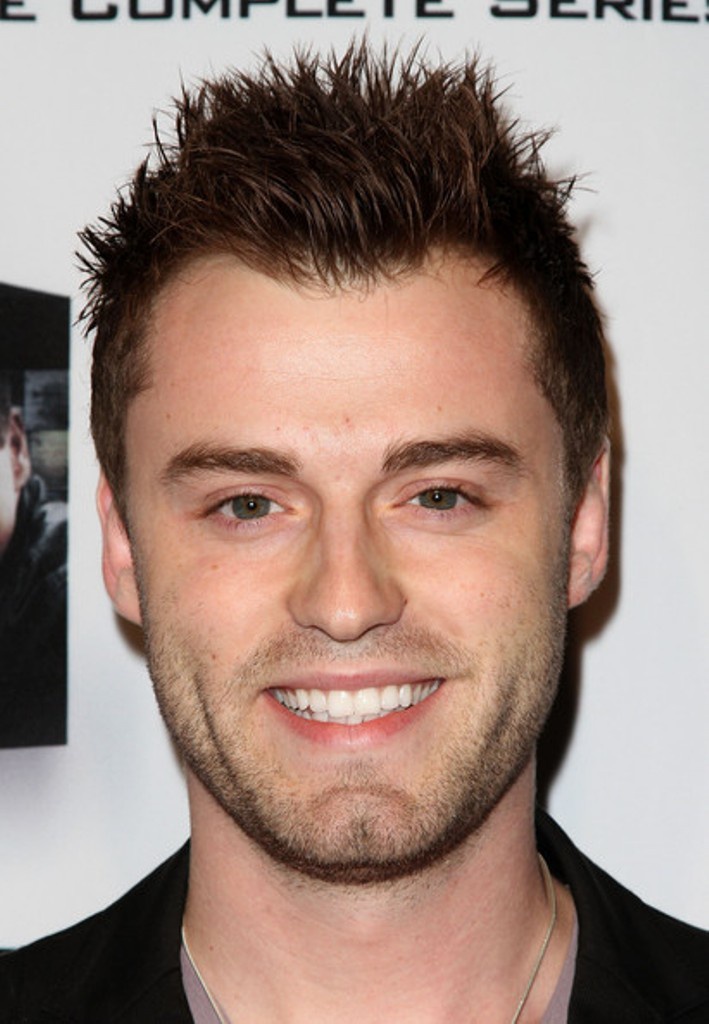 Short Edgy Hairstyle for Round Face Men
Keep it short but keep it edgy with this hairstyle. The great thing about this hairstyle is that it looks great on men of all ages and with any kind of dresses. It will look as good with suits and such formal clothing as it does with casual tee shirts and shirts. All that you need to do is carry it off with élan. Keep the hair short and use ample amounts of gel to sweep it off to any one side. You can sweep it off to any side that you think looks good on you.
Modren Quiff For Round Face
This one is for the round-faced men who want to try something totally dynamic with their look. If you are bored with your look and want to try something absolutely new then make a bold fashion statement with this hairstyle. This combines the very trending hairstyle called the fade hairstyle with a sweep off look. to get this look, just create the fade hairstyle on both sides and the back of your head and keep the hair at the center long. Apply ample amounts of hair gel to sweep off the hair to the right side.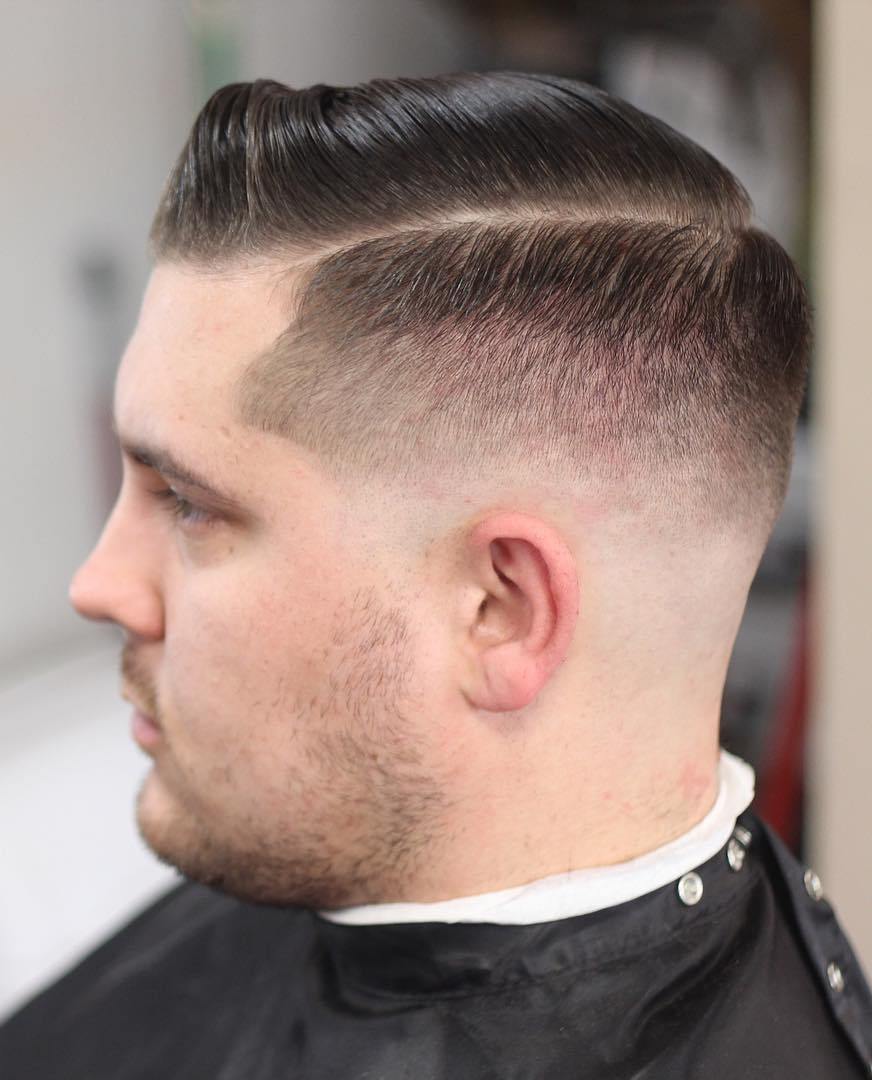 Side Part Haircut For Round Face Men
This style also takes into account the modern trend of going for the fade haircut. Here the fade haircut is combined with a side parting to bring more definition to the look. Make sure the parting is kept prominent enough to bring out the style well. You are suggested to make the parting on the right side but you can go left too if you feel that suits you more. The hair on the longer side must get swept backwards in order to get this look.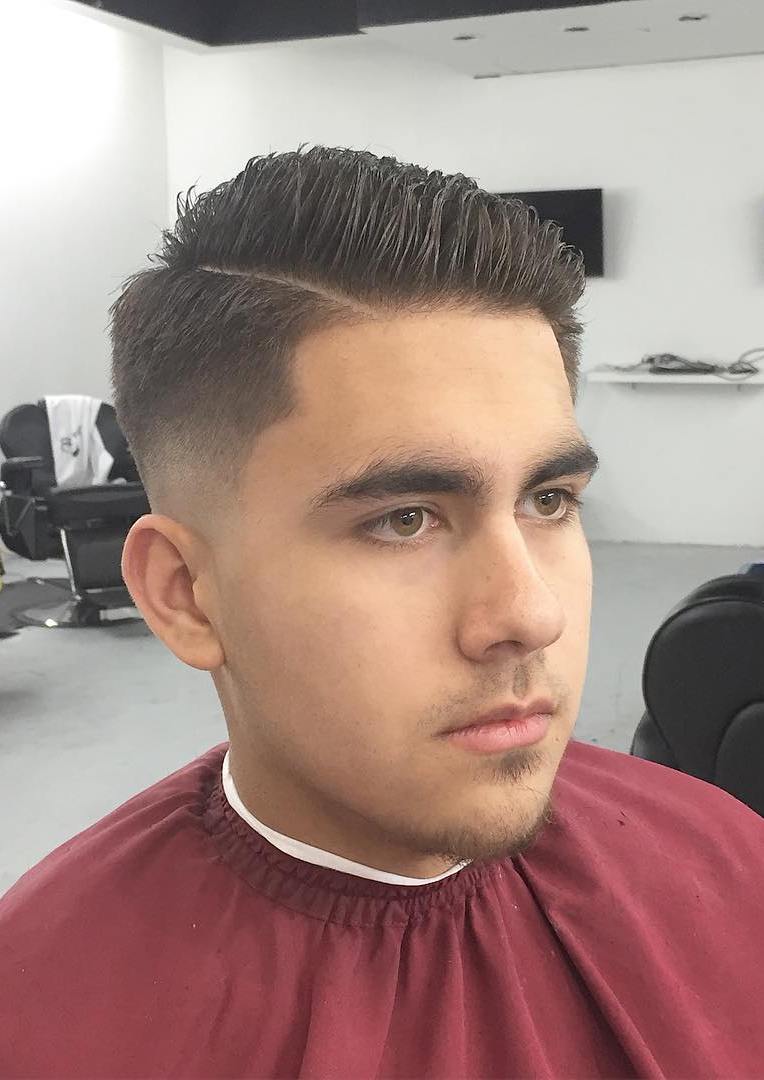 Slick Back Haircuts For Round Face
Planning to go all out on hair experiments? This is the right time and this style is your ideal match. This is as daring as it gets as the hair on the sides of your head are cropped to the extent that the skin starts showing. The hair in the middle is kept really long and then it is swept in the backwards to complete the look.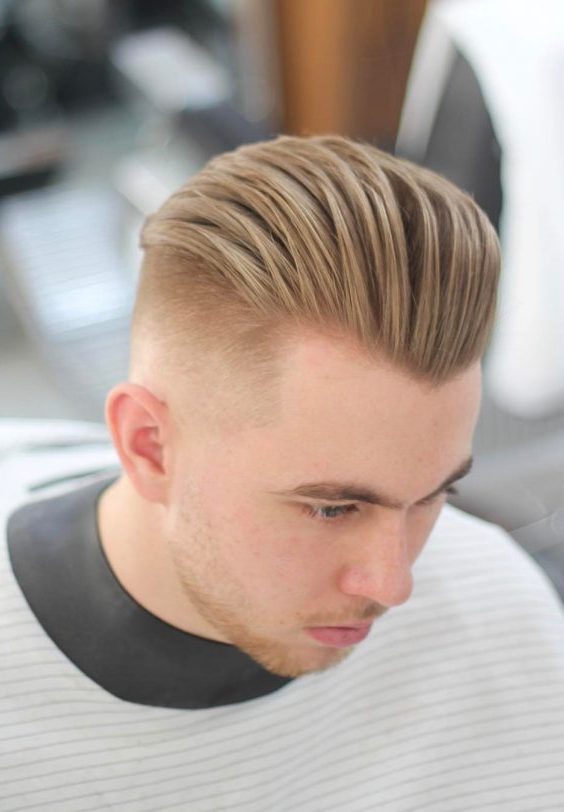 Classic Pompadour Hairstyle for Round Face
A pompadour looks great on the men with round faces which is the prime reason why men around the world love to flaunt this style. The other thing about this style is that you can go really elaborate with this style or keep it comparatively simple. This one right here has taken the more elaborate route. The slight fading hairstyle can be seen on the sides of the hair but the hair is mostly kept long. The long hair is rolled back and brushed to get this look.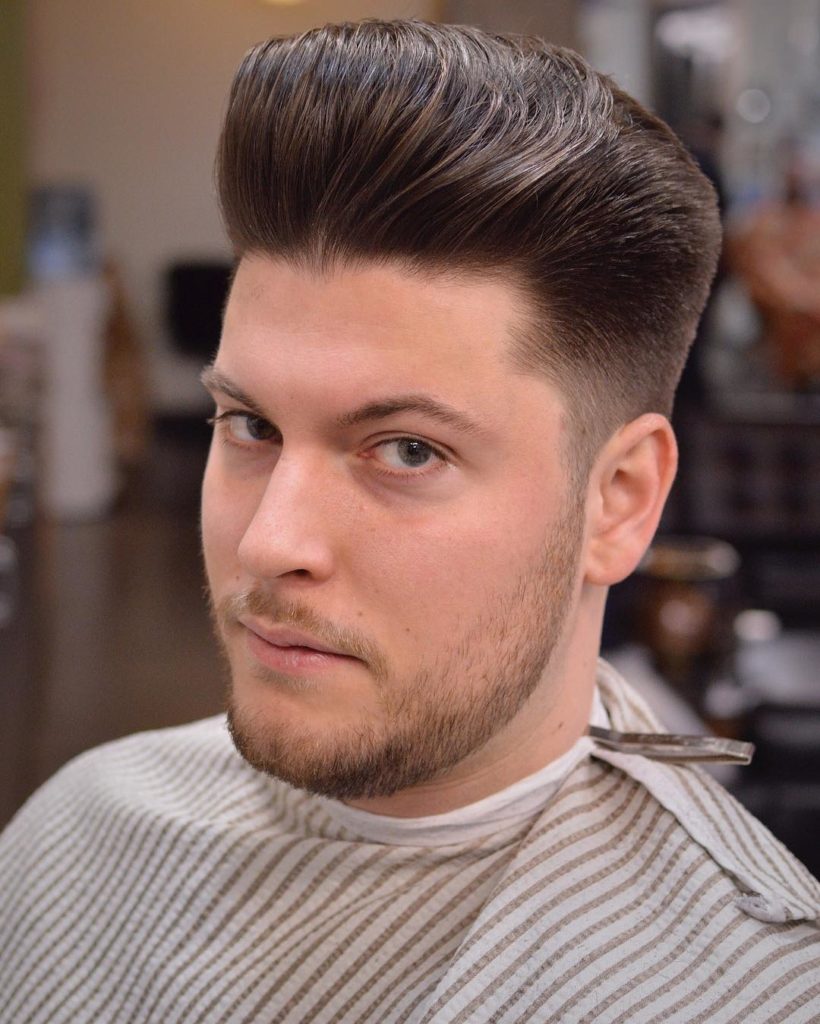 Funky Haircut For Round Face Men
Bored of the same hairstyle and want to try something new and totally different? This one right here is what you were looking for. Add some highlights in the front of your hair and try funky colors like blondes and the likes for the highlights. Make long spikes like carefully messed up look with this hairstyle.
Faded Short Hairstyle For Round Face Men
Keeping the hair short does not mean that you are going easy on the style quotient. In fact, the style factor is high with this one. Keep the hair short but sweep it forward and raise it like a wave in the front of your head. the parting is kept on the left side of your head and the hair to the left of the parting is kept really cropped.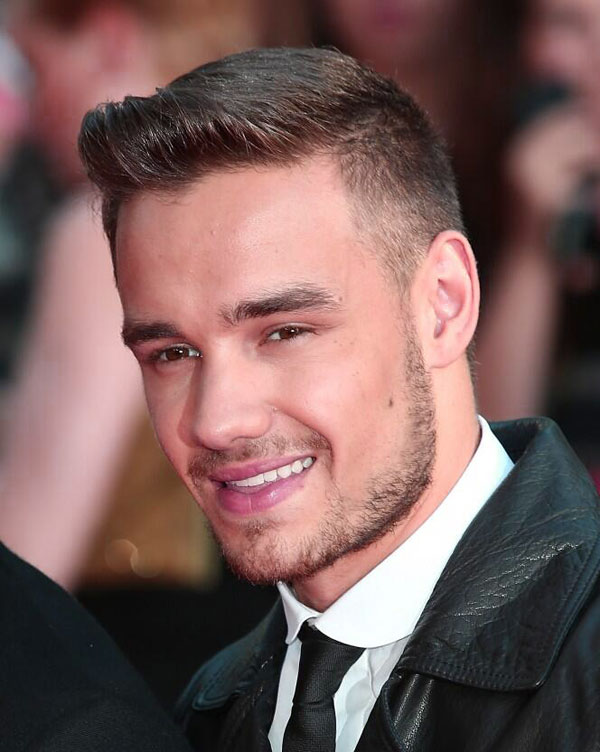 Formal Spiky Hairstyles For Round Face Men
Want a hairstyle that is safe for work but looks really cool at the same time? Your search ends with this hairstyle. In this style, the hair is kept short but it looks spiky on all sides of your head. it looks great on dark haired men but the blondes can give it a try too as it will look equally good on them.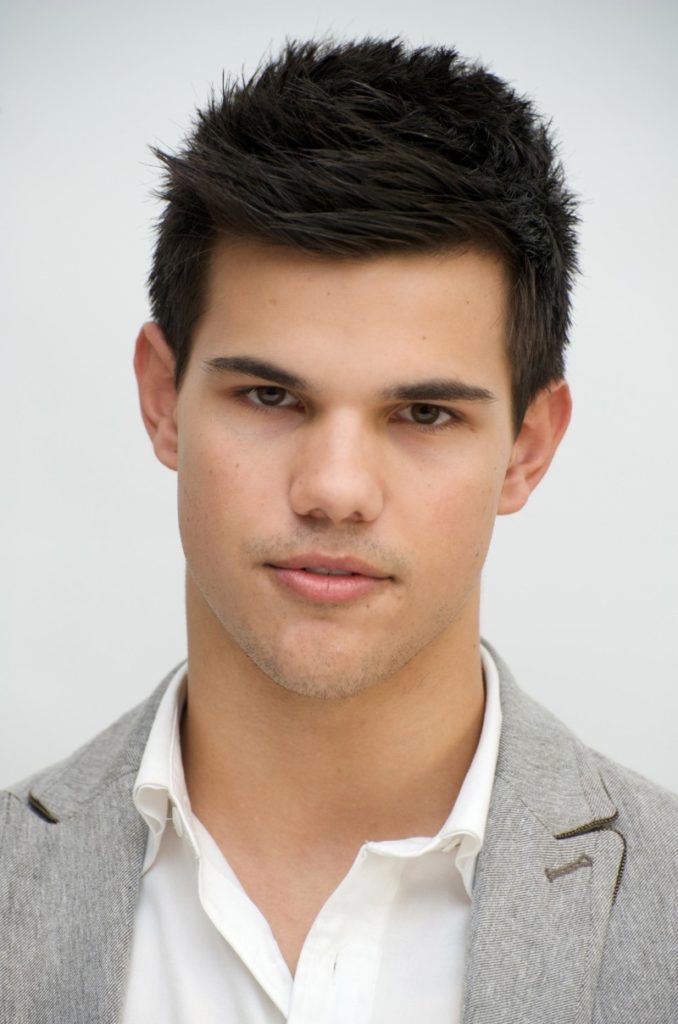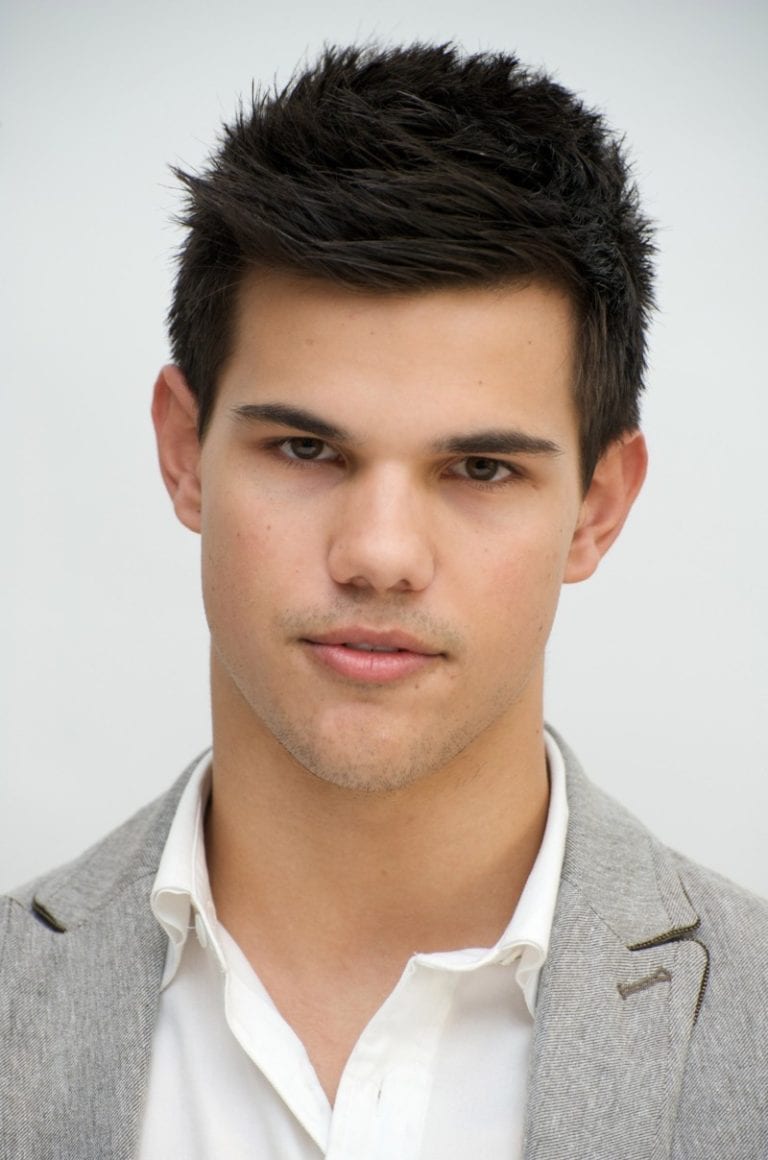 Long Wavy Hairstyle For Round Face Men
The long and wavy locks that this style gives hides the overt roundness of the face really well. Beside this is one highly fashionable hairstyle so it is a win-win situation for you. Keep the hair really long and sweep it as you like. Do not be too particular about the way you are sweeping your hair. It is supposed to look messy and stylish.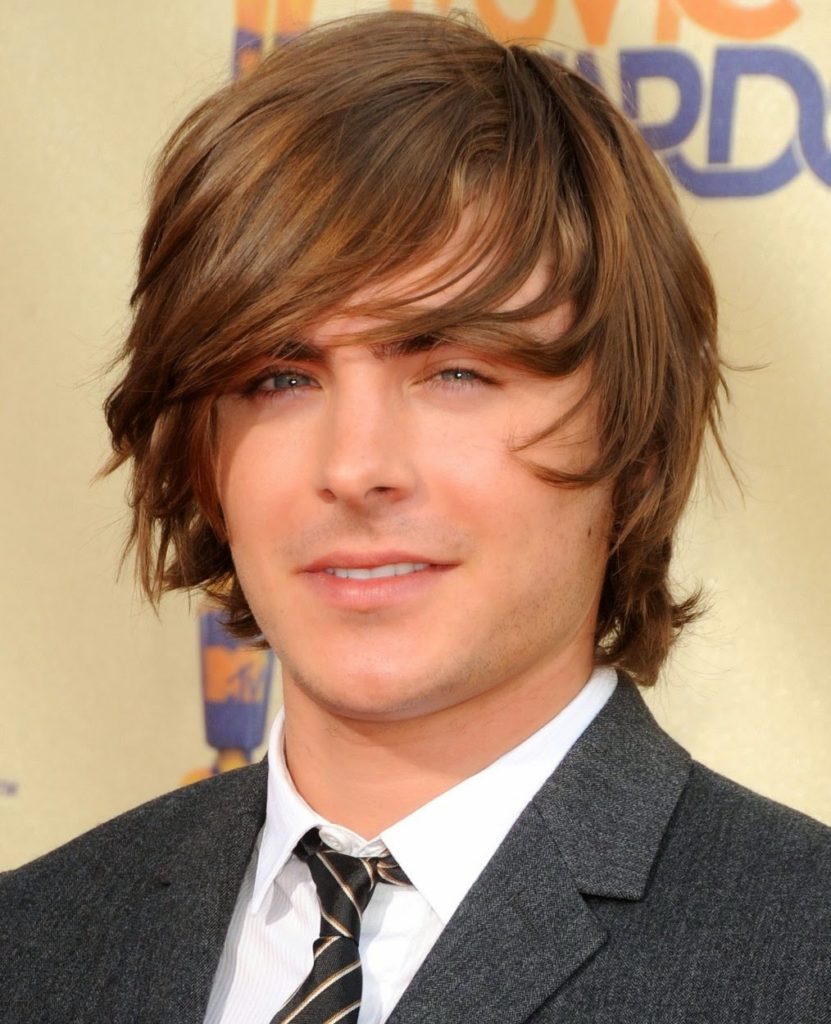 Slick Back Fade Haircut For Round Face Men
Keep the hair short and sweep it back to create this style. If you are planning to get this look, make sure that you add some volume and texture to the style by puffing up the long hair in the center.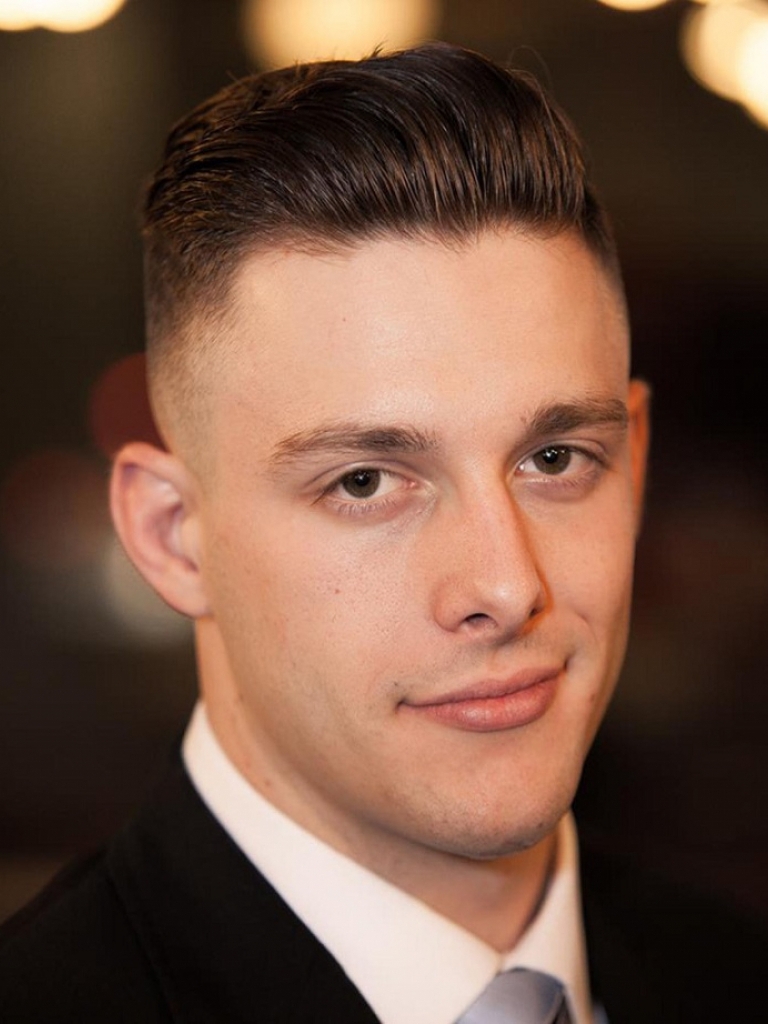 15 Best Mens Haircuts & Hairstyles For Round Faces
was last modified:
April 22nd, 2019
by