Fashion and hair trends come and go. If one style is popular today, something will else will push it aside, and take its place. During the early 1970s, a new hairstyle emerged in the fashion arena. It was particularly designed for men and women with straight tresses.
During those days, even men liked to keep their hair long. Thus, it was mandatory for the hairstylists to come up with hairdos, which looked equally flattering on male as well as female clients.
As many celebrities and pop singers started opting for Feathered Short Hairstyles for this look, the masses also followed the trends.
In the mid-1970s and 1980s, there was a huge craze for this feathered hairdo. To get the look, the hairstylists would cut the tresses in layers, and then back brush them. Side or middle parting was the popular choice. When the hair fell back in place, it looked more like the spread-out feathers of the birds.
Feather Layers Haircut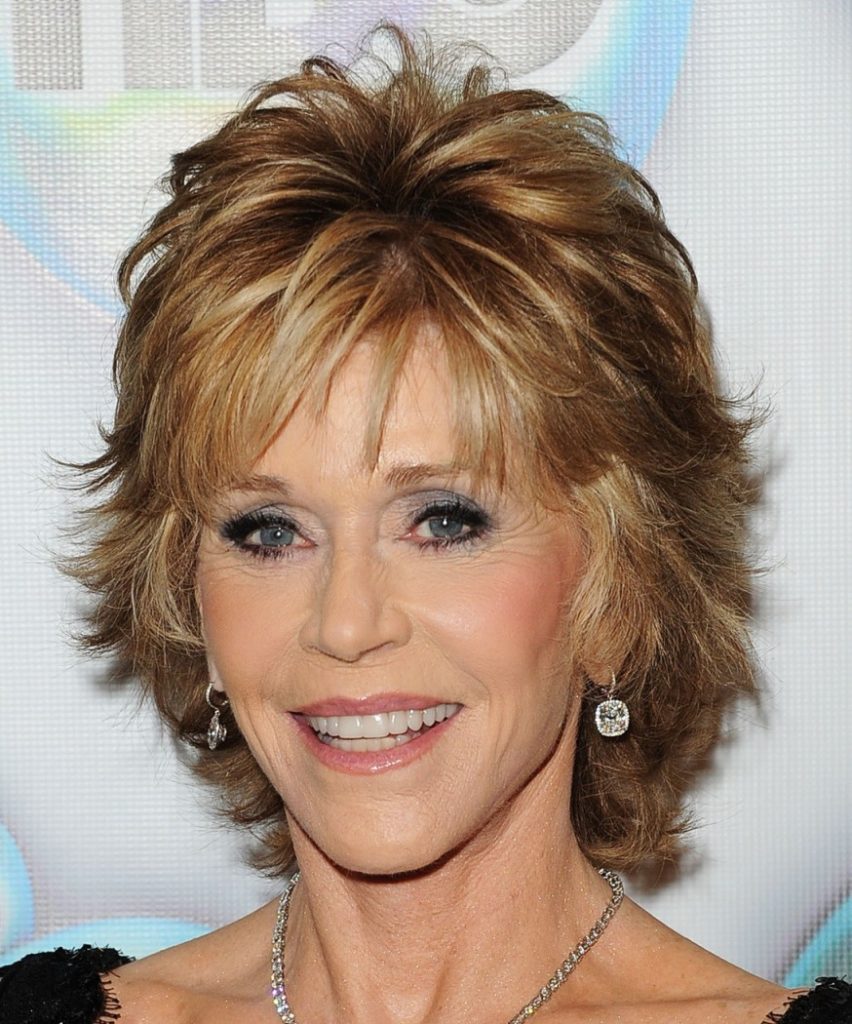 Keeping true to the original nature and cut of the feathered hairdo, any woman with straight locks, can look her best with the Feather Layers Haircut. It was originally designed for long tresses.
But women with shorter locks can also opt for the classic look now. If you desire to dazzle the event with your vintage gown, then this is the perfect haircut for you. Women of all ages will be able to pull off this look, thanks to its simplicity.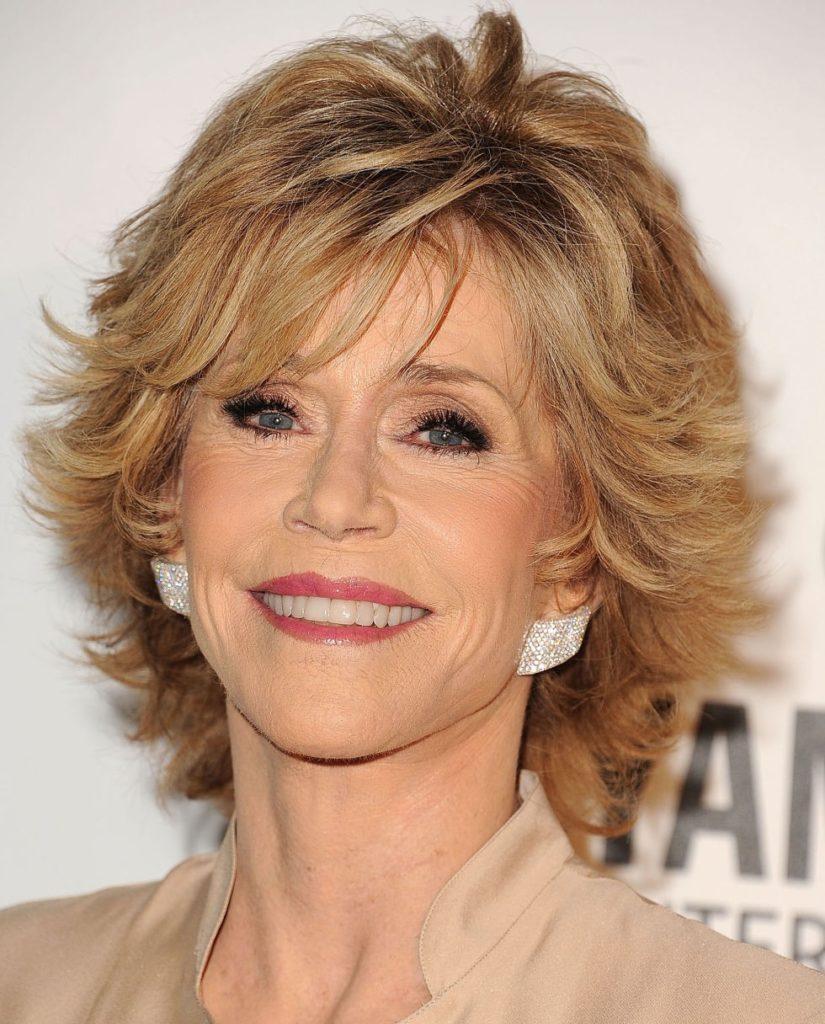 Razor Cut Feathered Hairstyle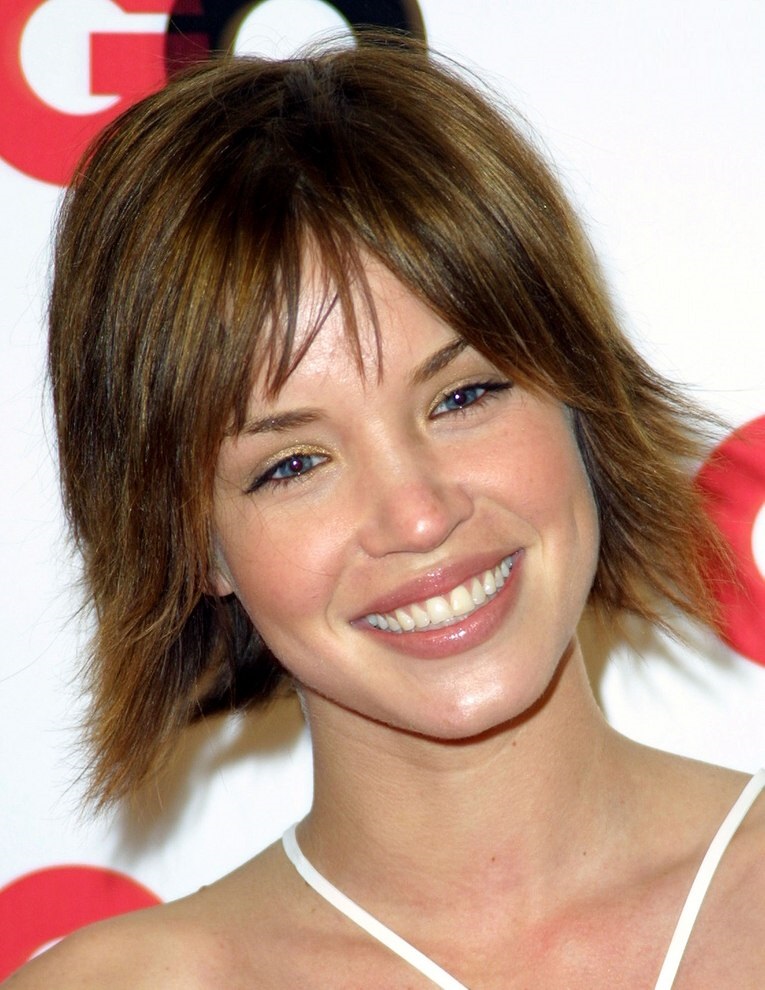 Women who want to get the feathered haircut, but desire to add an edge to the entire look, can try a variation with ease. The name of this hairdo is Razor Cut Feathered Hairstyle, and women with wavy hair can also try it.
You need not part your hair in this haircut. As the locks fall on both sides of your face, it will add to your elegance. It also comes with fringes, which will hide the forehead.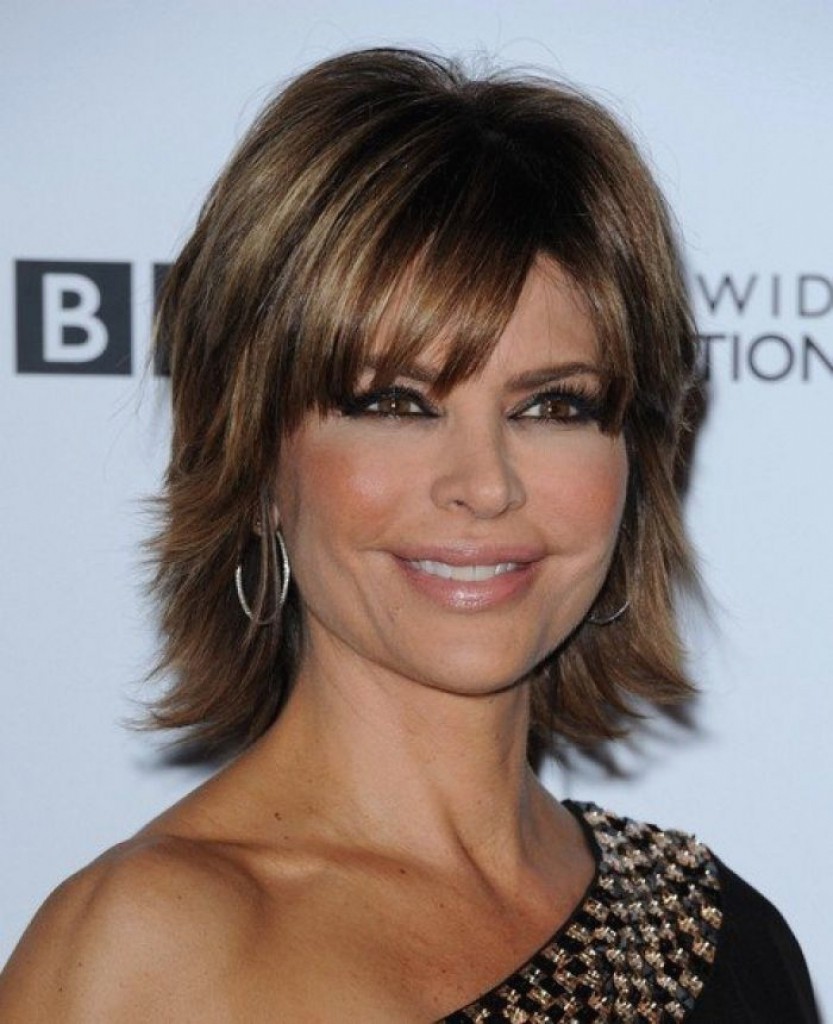 Pixie Cut Feathered Hairstyle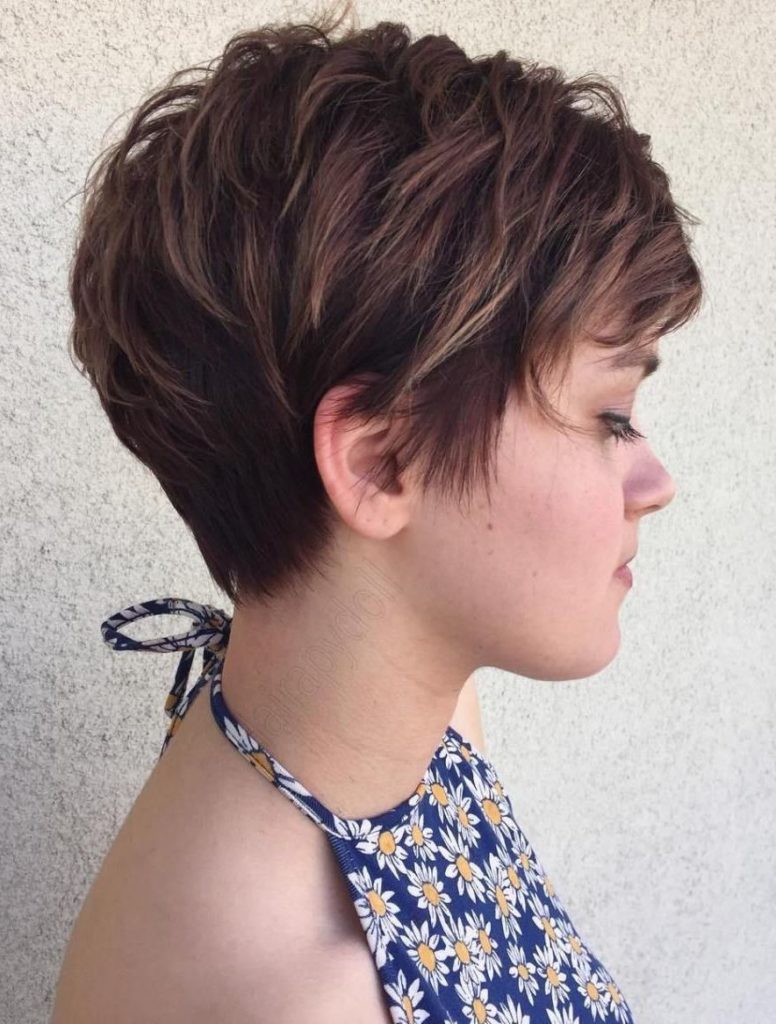 If you have straight locks, then you will look good in the Pixie Cut Feathered Hairstyle. Women who refuse to compromise on the style quotient can put their faith in this hairdo. The hair will be cut too short to fall on your face. You can fashion some fringes in front.
This hairdo is perfect for those ladies, who do not want to spend a lot of time grooming their hair. Just a quick shower is all you need to get ready.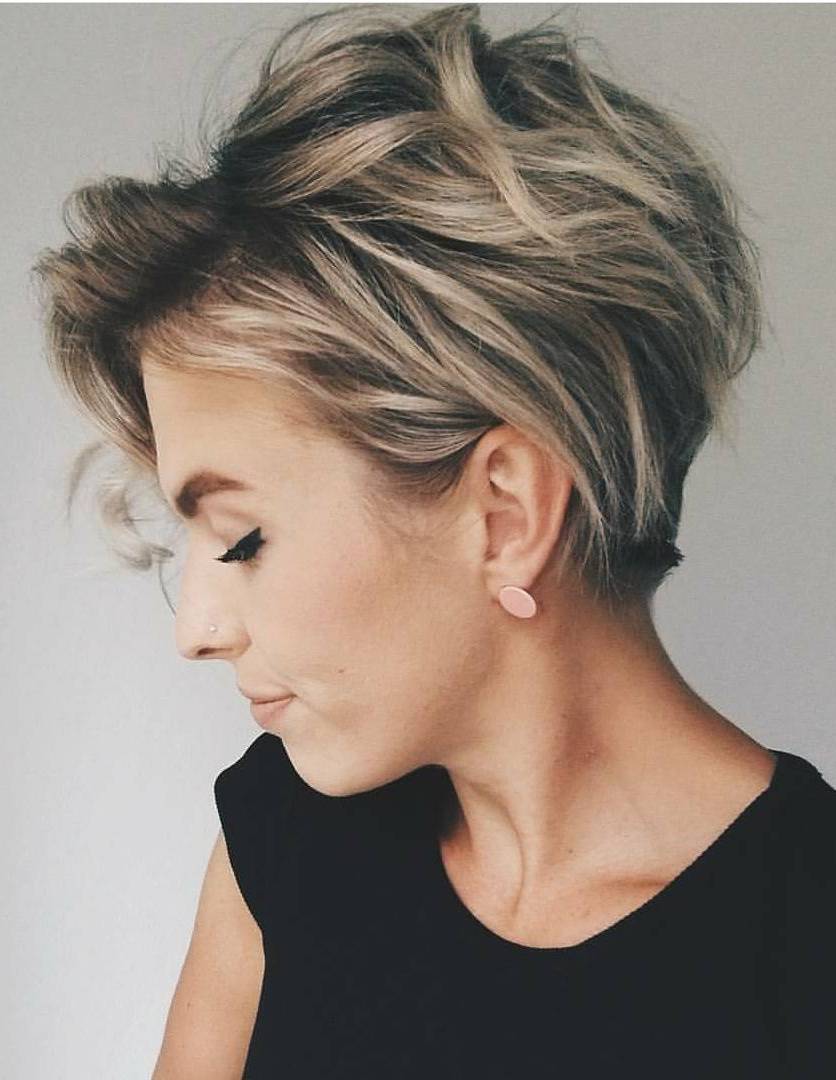 Feathered Haircut with Curved Fringe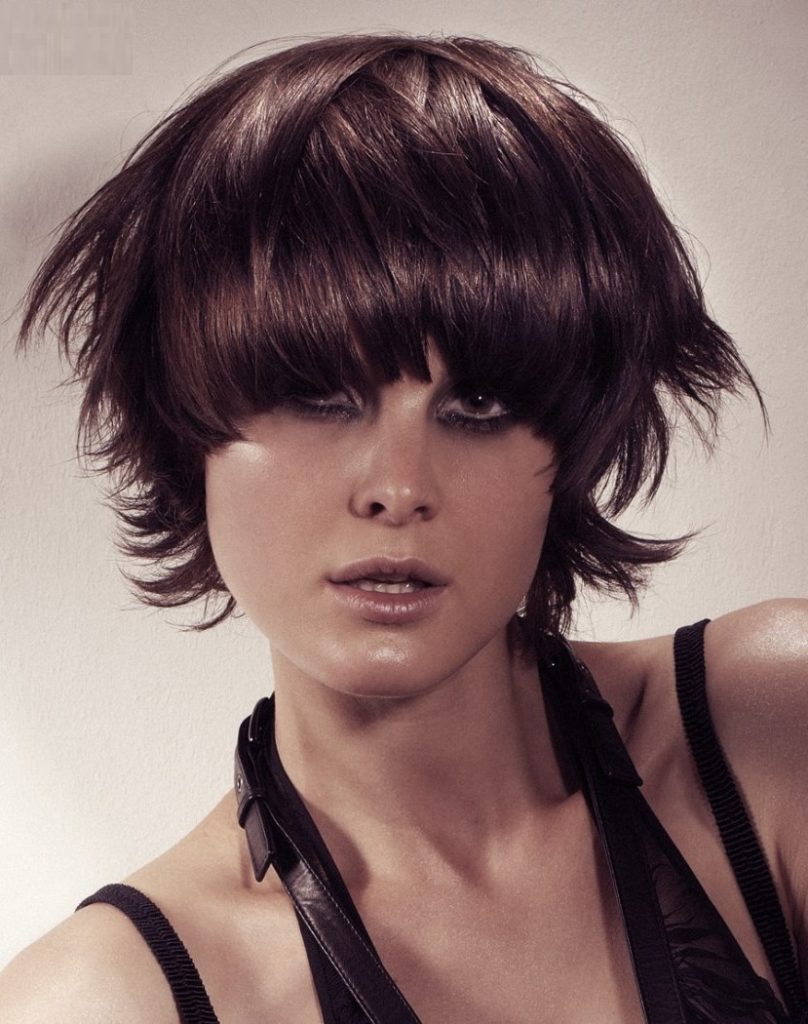 Women who are not afraid to highlight their edgy and sensual nature can try a feathered hairdo that others will stay away from. Young college students and professionals, working in the entertainment sector can try this haircut.
The Feathered Haircut with Curved Fringe is what you need to start a conversation in the room. Put on a sleek short dress and you will be ready to rock the party with your amazing and striking look.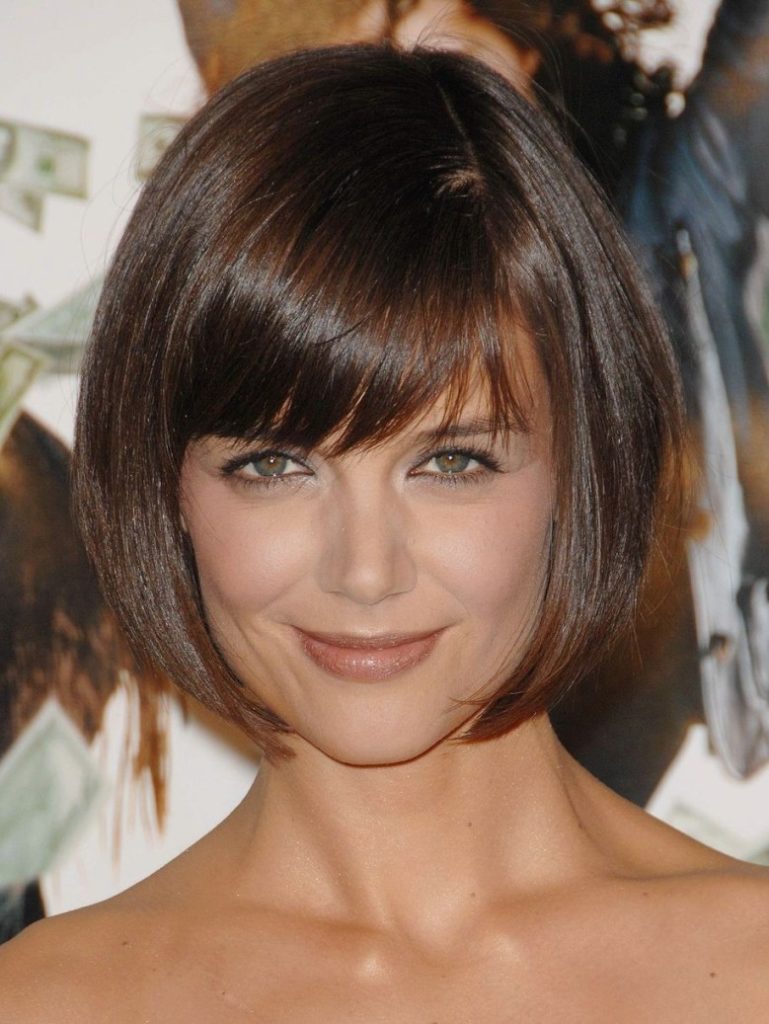 Swept Back Feathered Hairstyle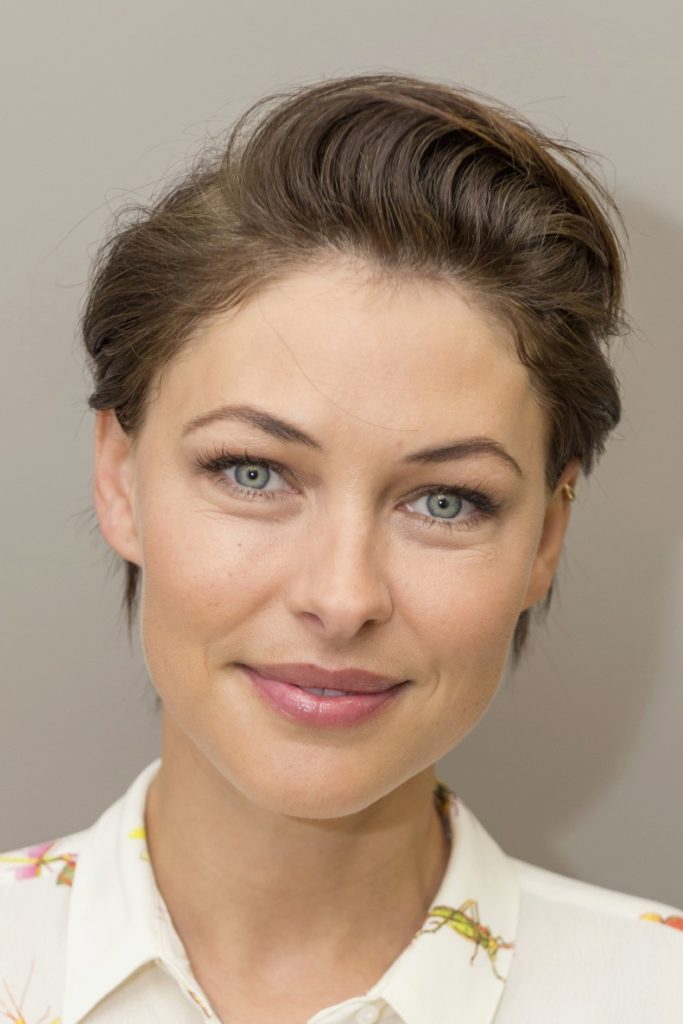 Women, who want something less edgy, and subtle, can opt for another version of the feathered haircut that is making a lot of headlines in the professional sectors. If you have a regular office job, then you will not be able to wear too edgy hairstyles.
The Swept Back Feathered Hairstyle is perfect to meet the professional dress code requirements. The sleek hairdo will complement your office clothes perfectly. It will break the monotony of the power suit and pencil skirts.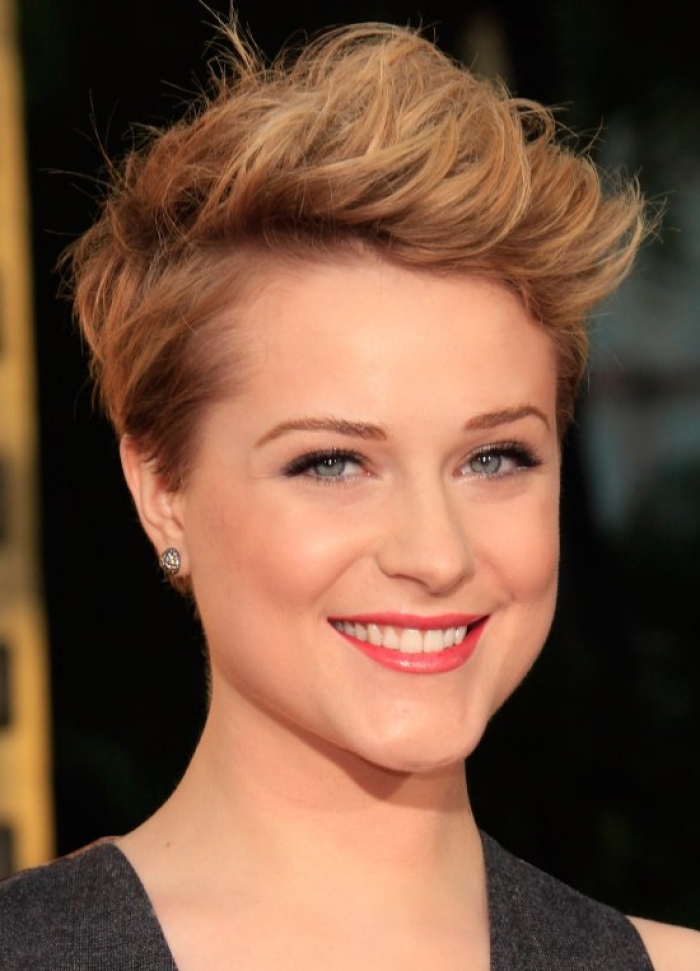 Wavy Pixie Cut Feathered Hairstyle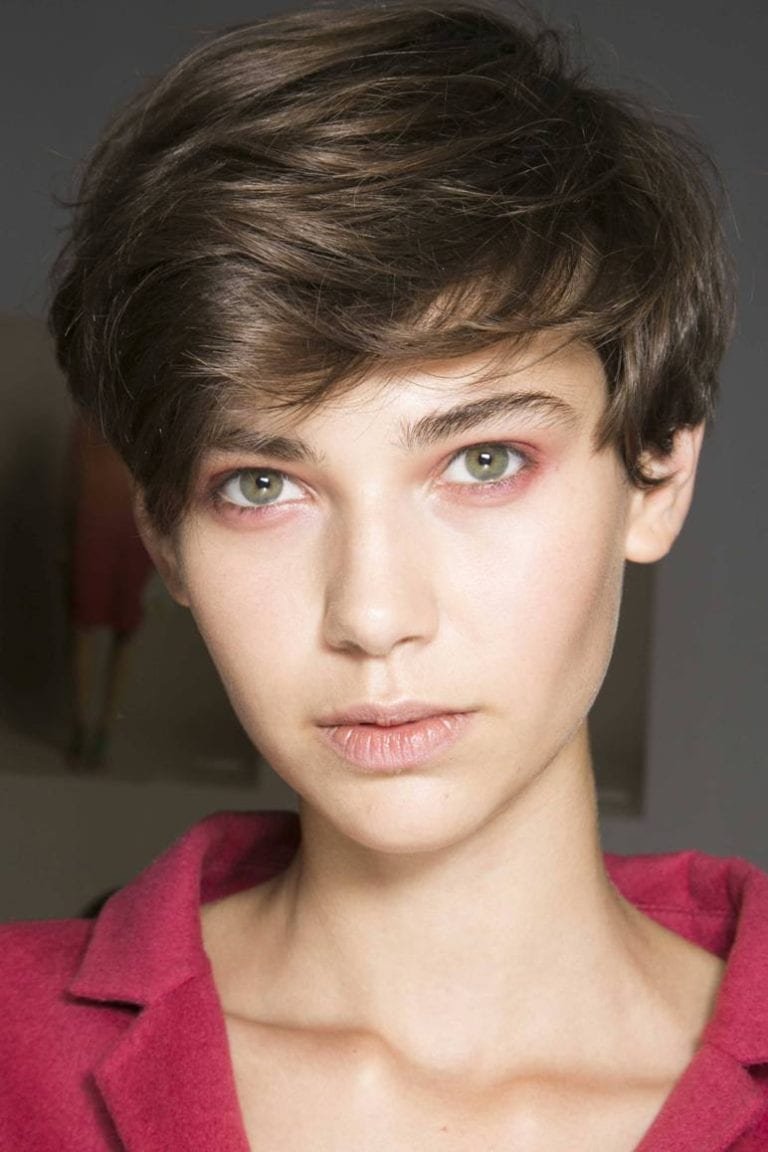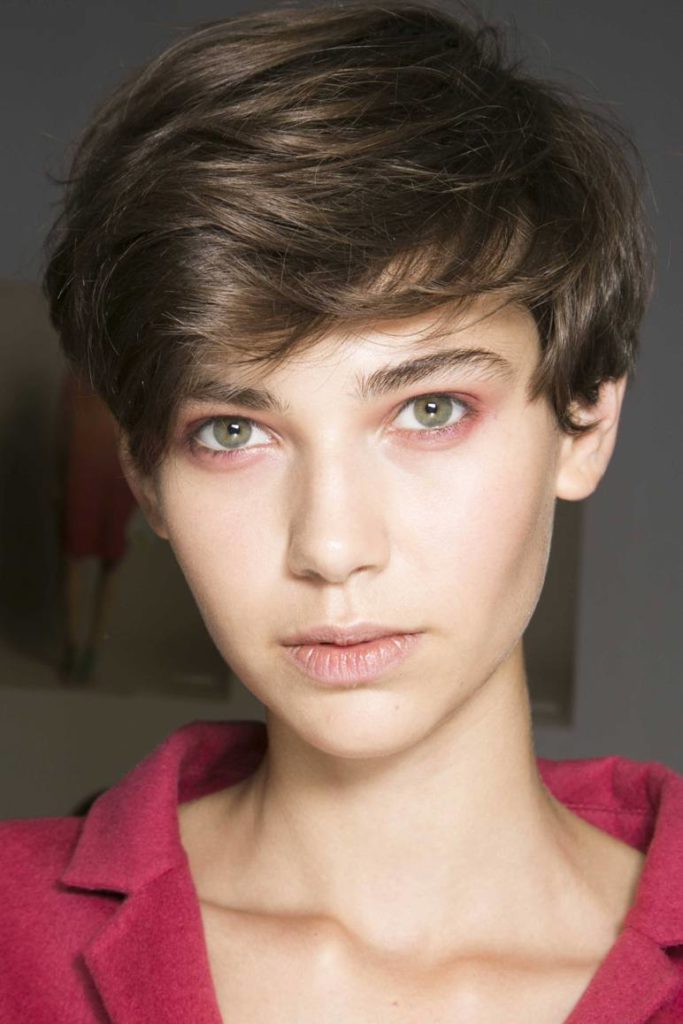 If you think that women with soft curls cannot try the pixie or the feathered hairdo, then it is time to break the false notion. The Wavy Pixie Cut Feathered Hairstyle is a combination of the two styles.
They may not look good individually, but bring them together, and you will get an amazing look that will fetch a lot of admiration for you. It is perfect for young girls who do not fit into the bills of your quintessential school or college girl image.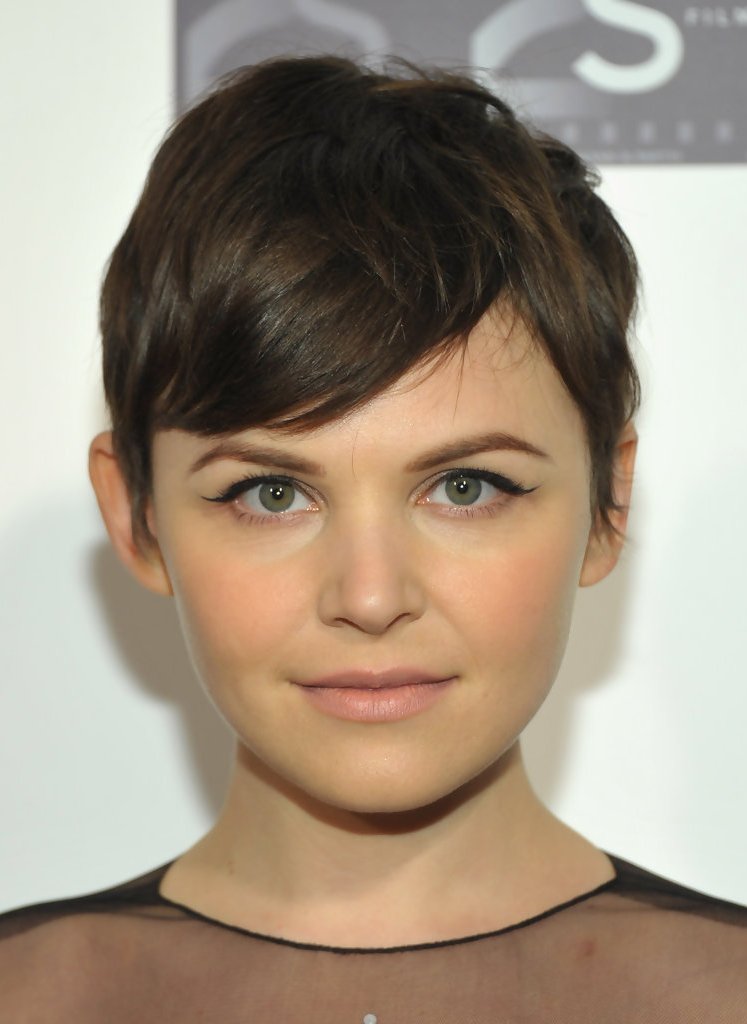 Short Feathered Hairstyle with Full Bangs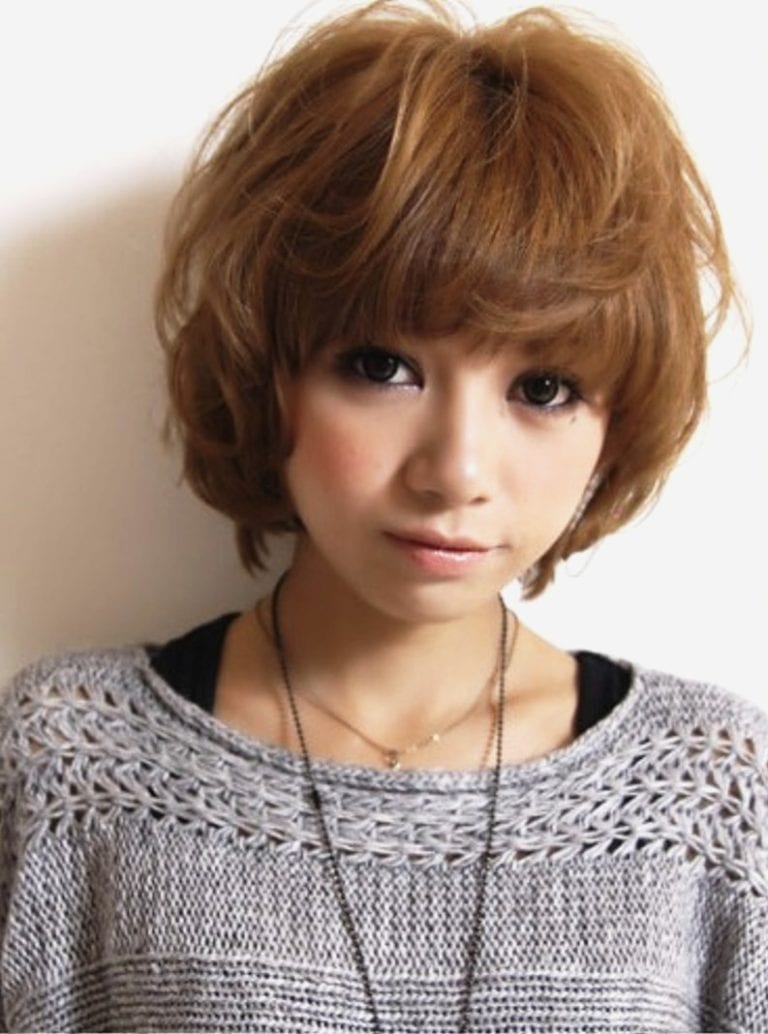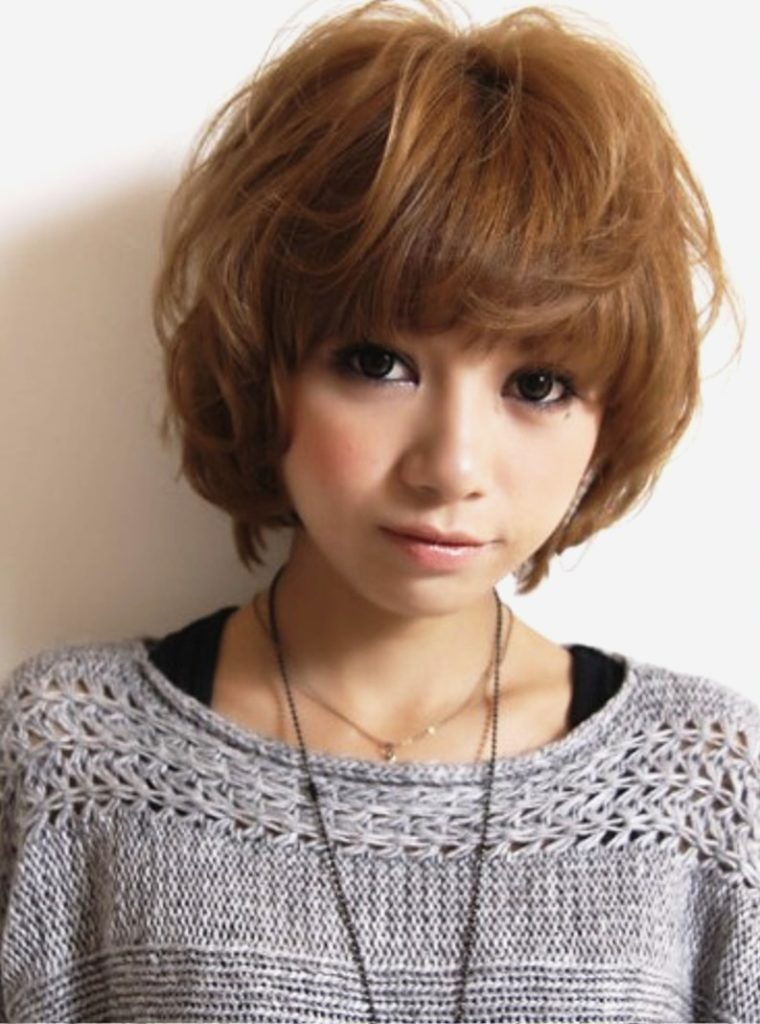 The Short-Feathered Hairstyle with Full Bangs is very popular among women of Asian origin. They love to sport short hair, and bangs are a must for them. You will hardly find a girl of Asian origin who does not opt for bangs.
One reason behind this is their facial structure. They have broad brows, and they use frontal bangs to cover it up. It also frames their face properly, adding an elegant charm to it.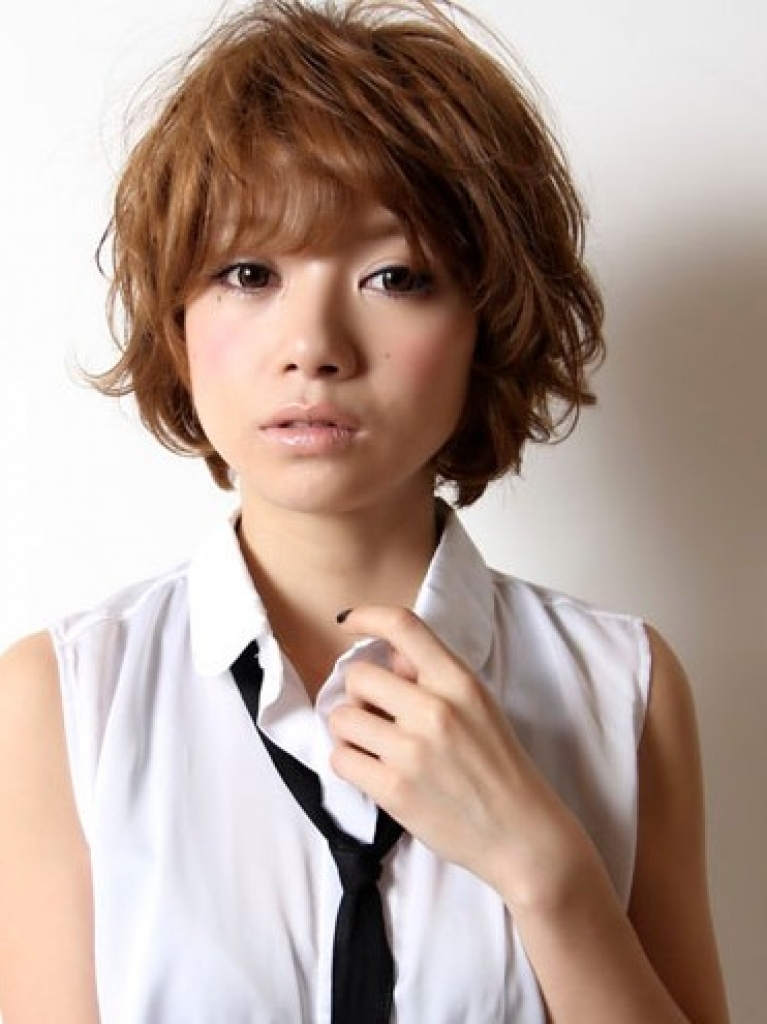 Cropped Feathered Haircut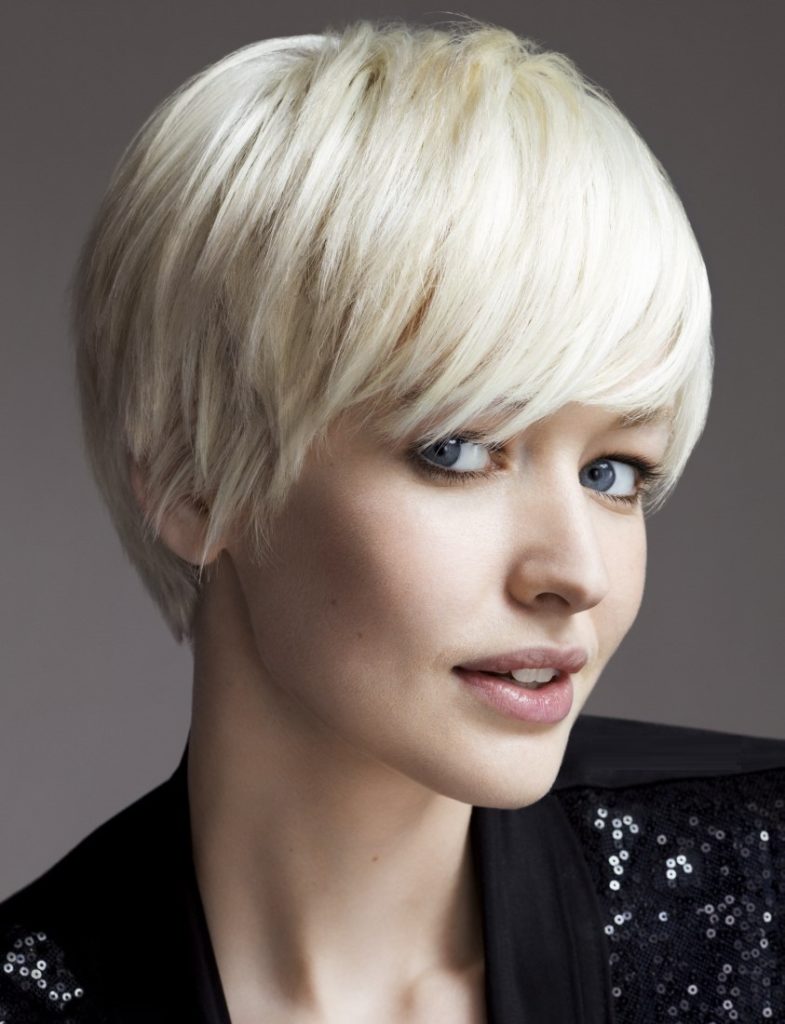 Women with oval or heart-shaped faces can opt for this hairdo without any worries. If you have a wide forehead, then the Cropped Feathered Haircut will also meet your requirements. It comes with uniform bangs, which cover the entire forehead.
The hairdo has been spotted in fashion magazines and ramp shows on several occasions. If you are into casual fashion, then this hairstyle will complement your clothes. It is also very easy to maintain, and you need not worry about any unruly curls on your face.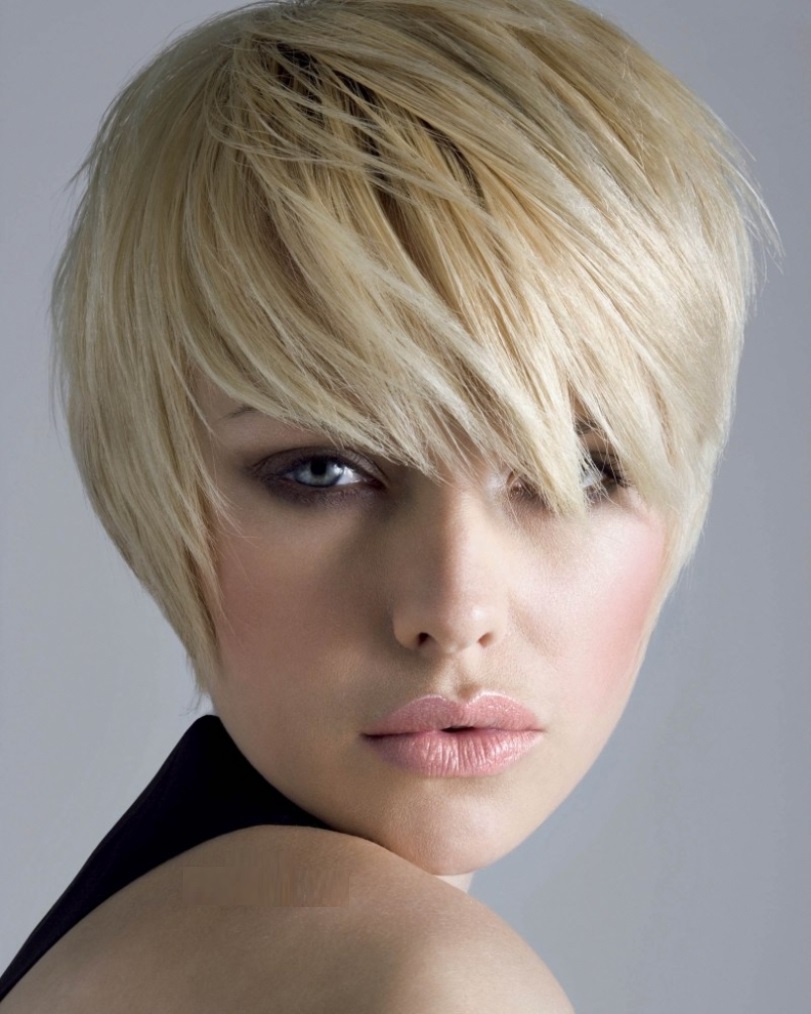 Side Fringe Short Hairstyle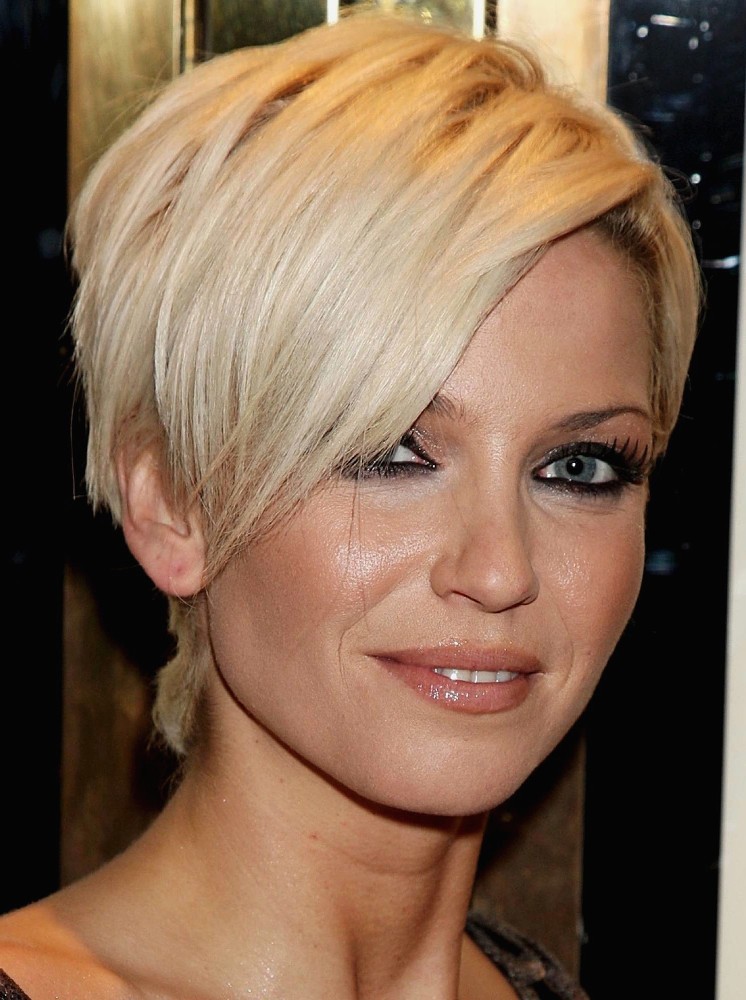 Side parting adds a modern touch to your appearance. The original feathered haircuts looked good with either side or middle parting. If you do not want to part your tresses in the center, then it is better to pick a hairstyle that has the side parting.
The Side Fringe Short Hairstyle is one such look that will meet this requirement, and also add depth to your looks by adding side fringes. The look suits best on women with short and straight locks.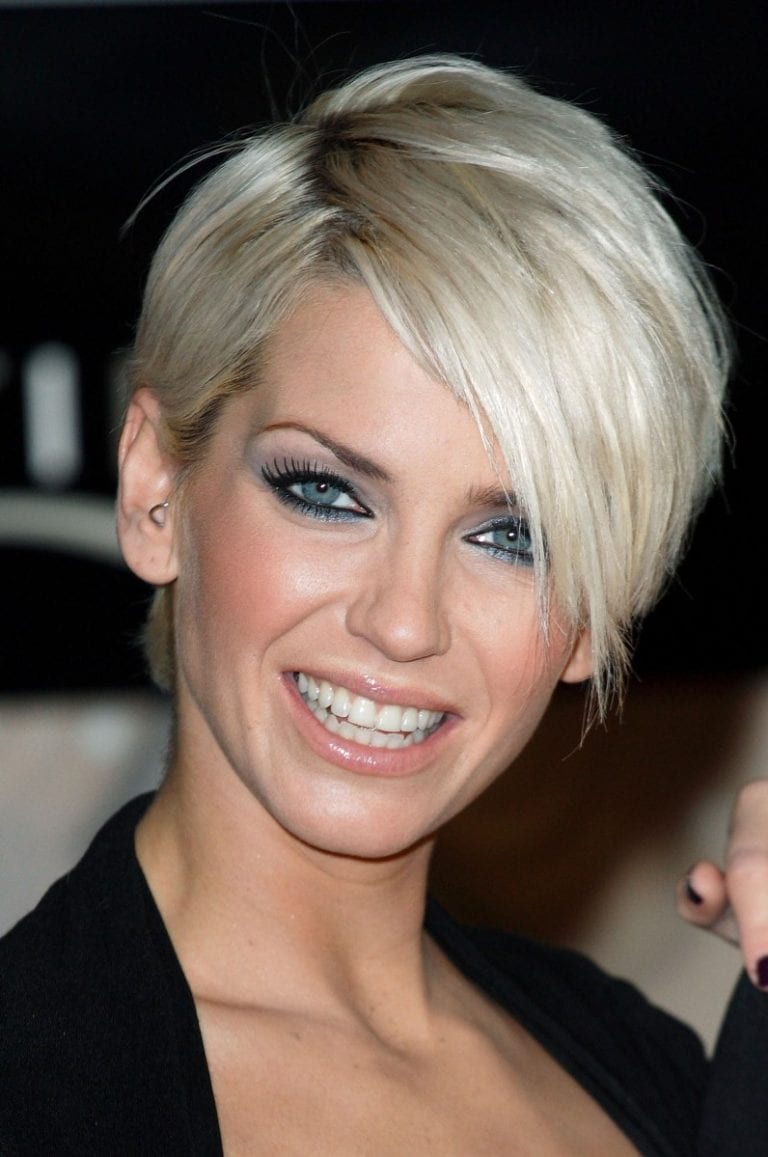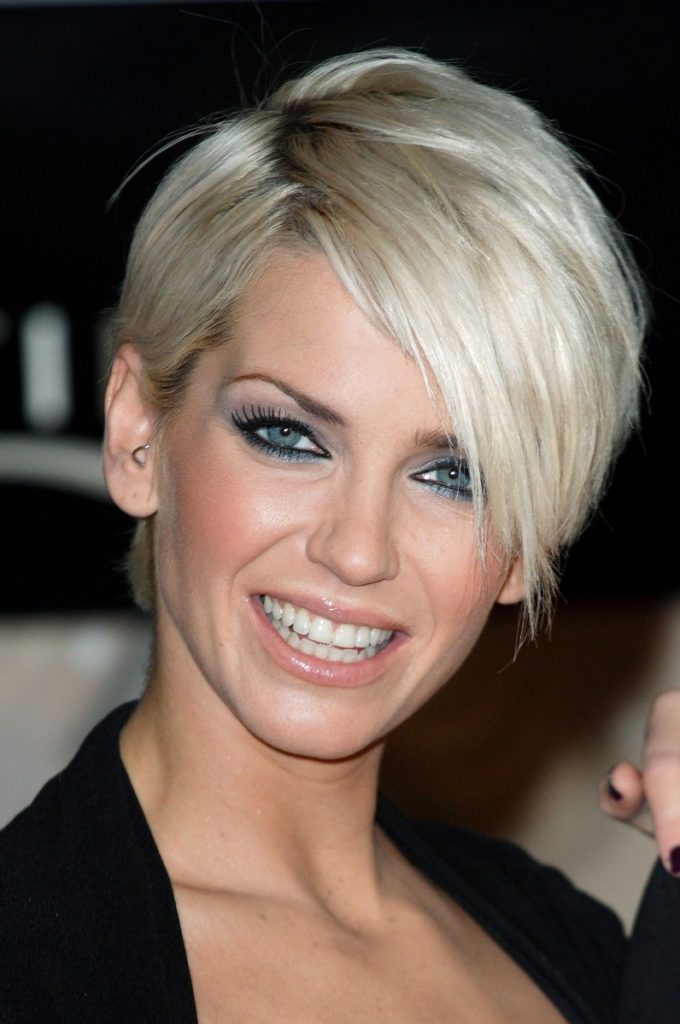 Feathered Bob Haircut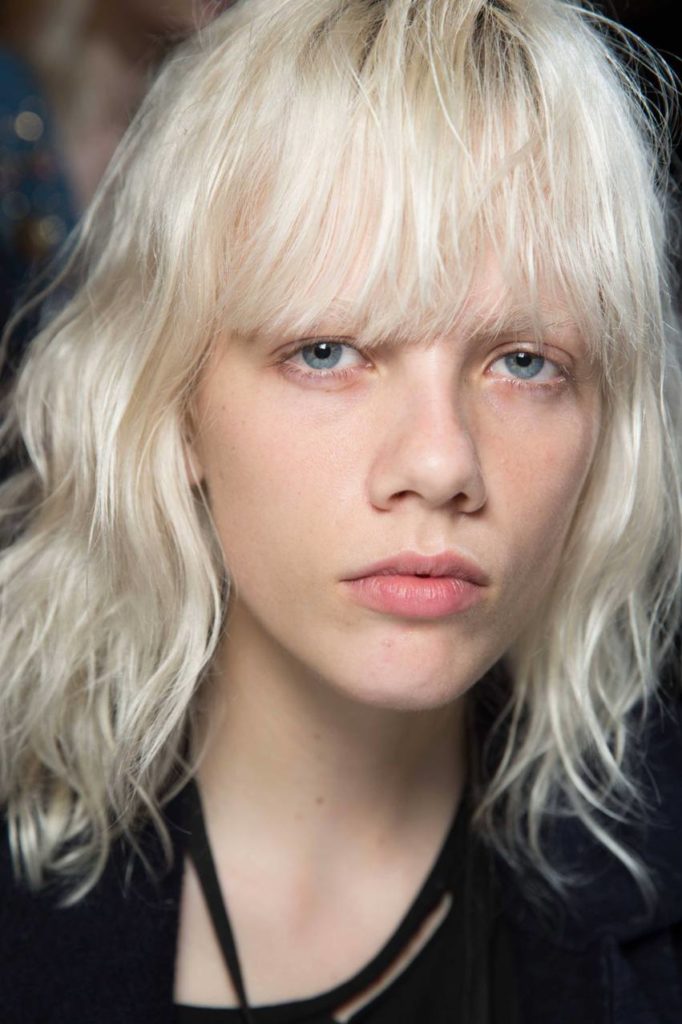 Thanks to the efforts of hairstylists, you can get the feathered look with a bob cut as well. The combination of the two styles has given rise to the Feathered Bob Haircut. It will look good on candidates with straight, as well as wavy locks.
The hairdo has all the characteristics of a bob cut, but the end hair strands curl outward to look like the feathers of a bird. If you do not desire to cut your hair too short, then this is the perfect hairdo.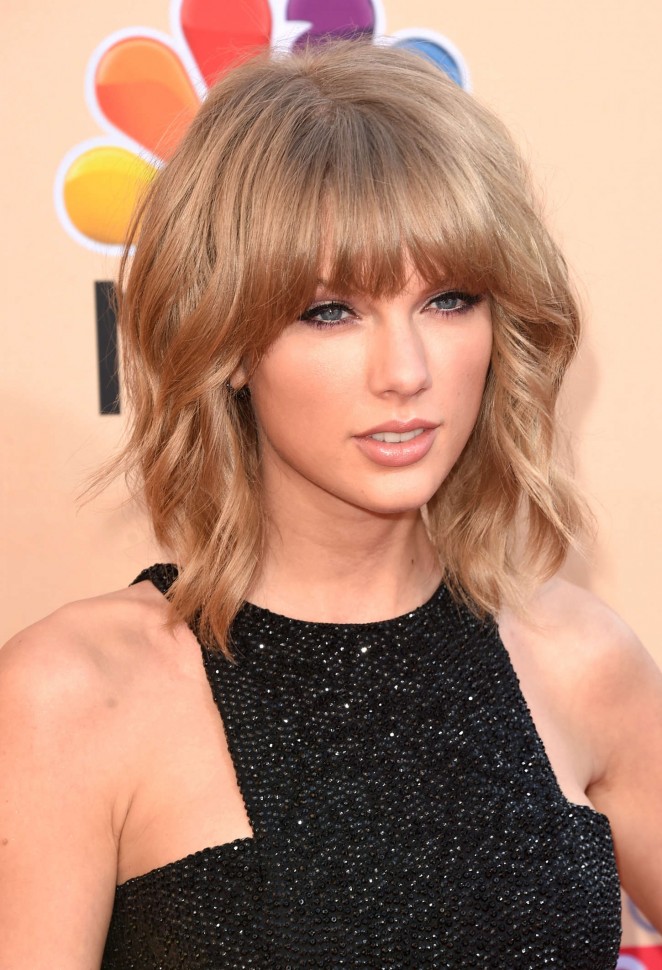 Blonde Side Fringe Feathered Hairstyle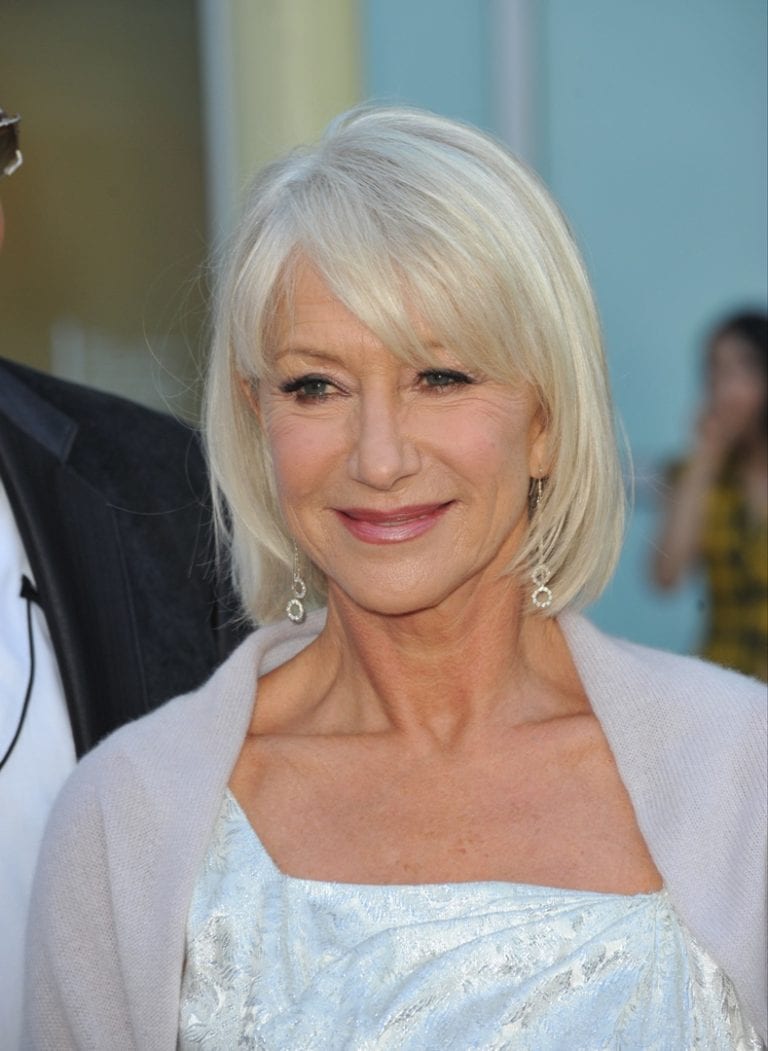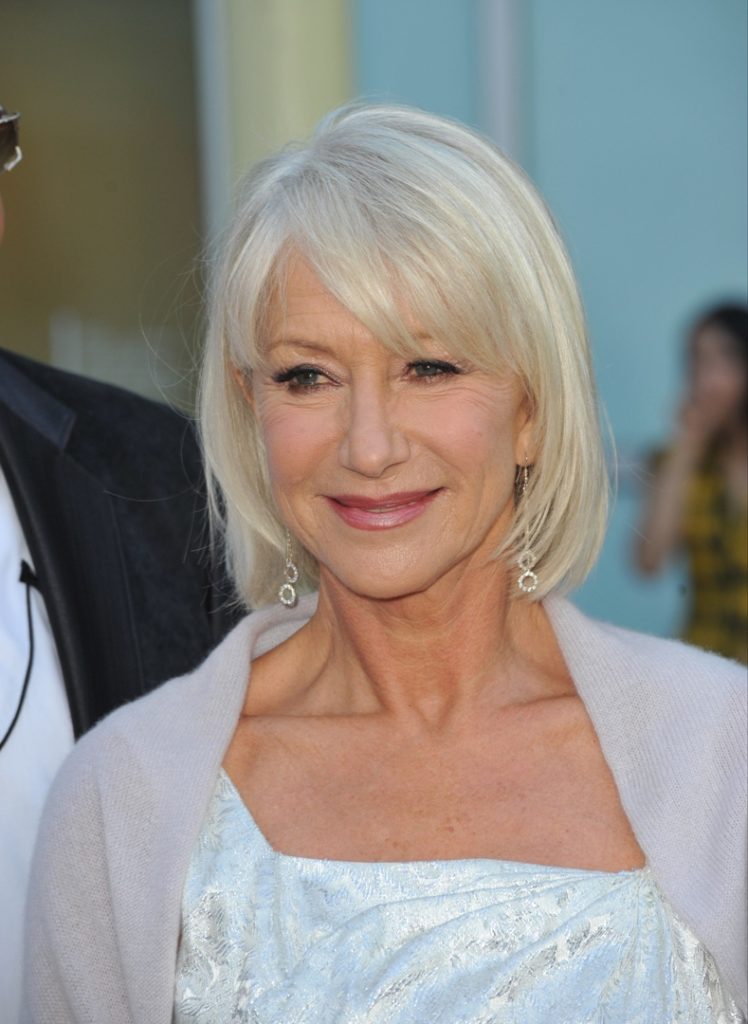 If you think that you are too old to try a feathered cut, then it is time to shatter the myth. Many feathered haircuts can be combined with other styles to complement your looks and age perfectly.
In case you are in no mood to experiment with your hair, then picking the Blonde Side Fringe Feathered Hairstyle will come to your rescue. It is simple, elegant, sleek, and offers a modern look as well.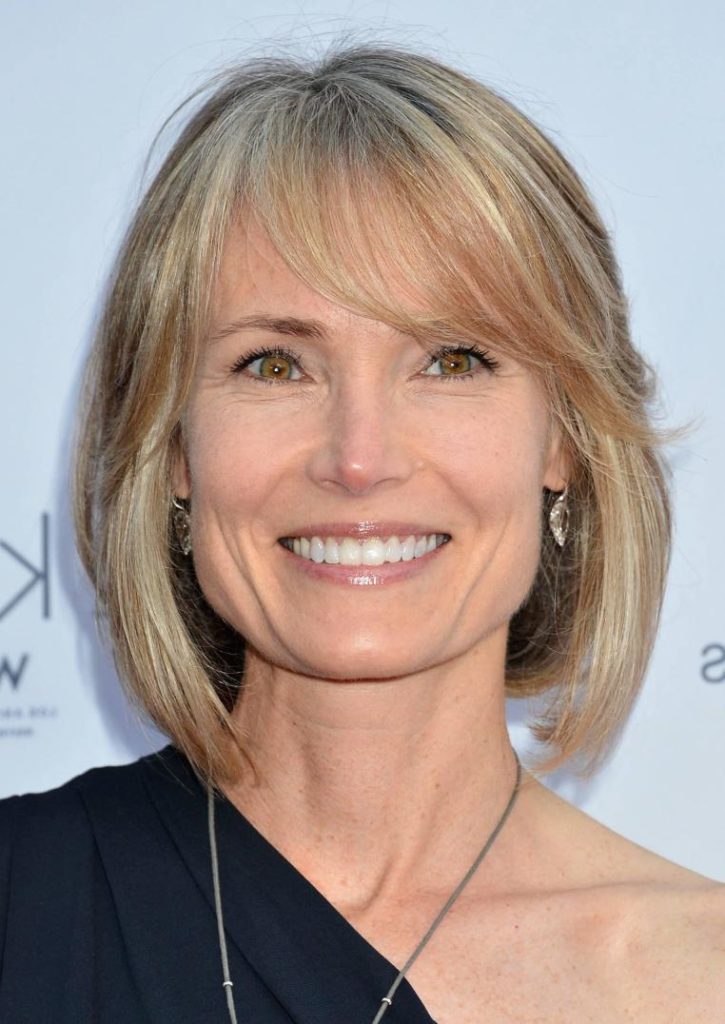 Bob Hairstyle with Full Bangs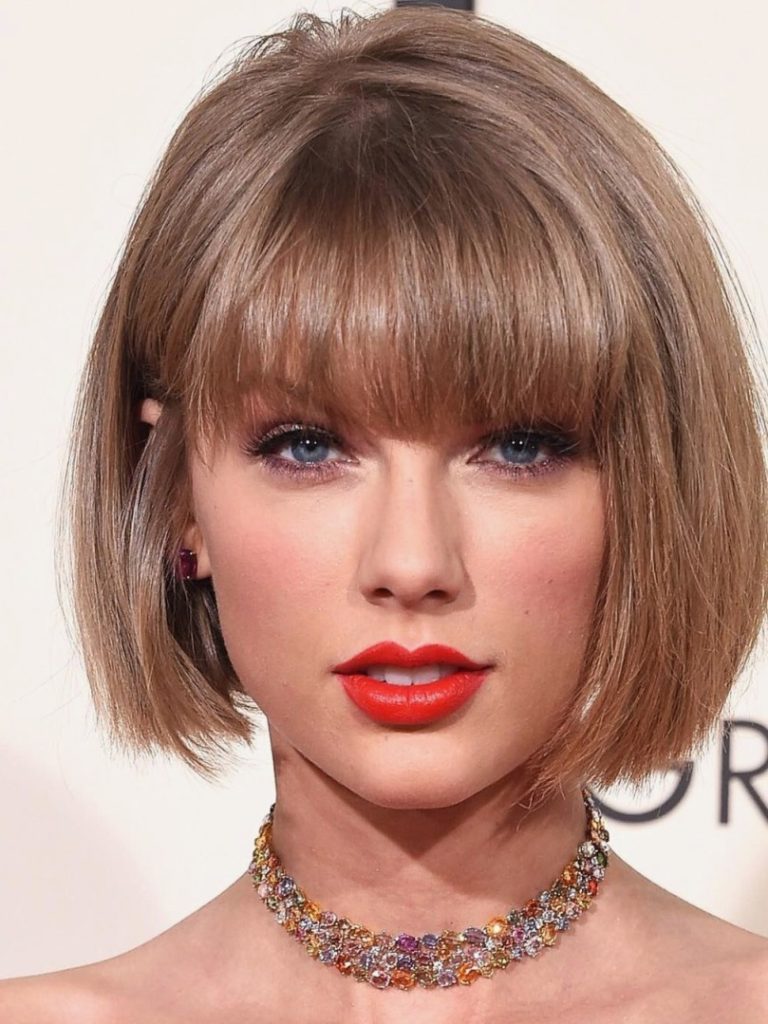 Another hairstyle that has attracted the attention of women of all ages recently is the Bob Hairstyle with Full Bangs. If you have a special fondness for bangs to cover the forehead and frame your face, then this look is ideal for you.
It will look best on ladies with straight locks, as it will allow the hair strands to fall on both sides of the face uniformly. The bangs will also work in your favor and add elegance to the entire ensemble.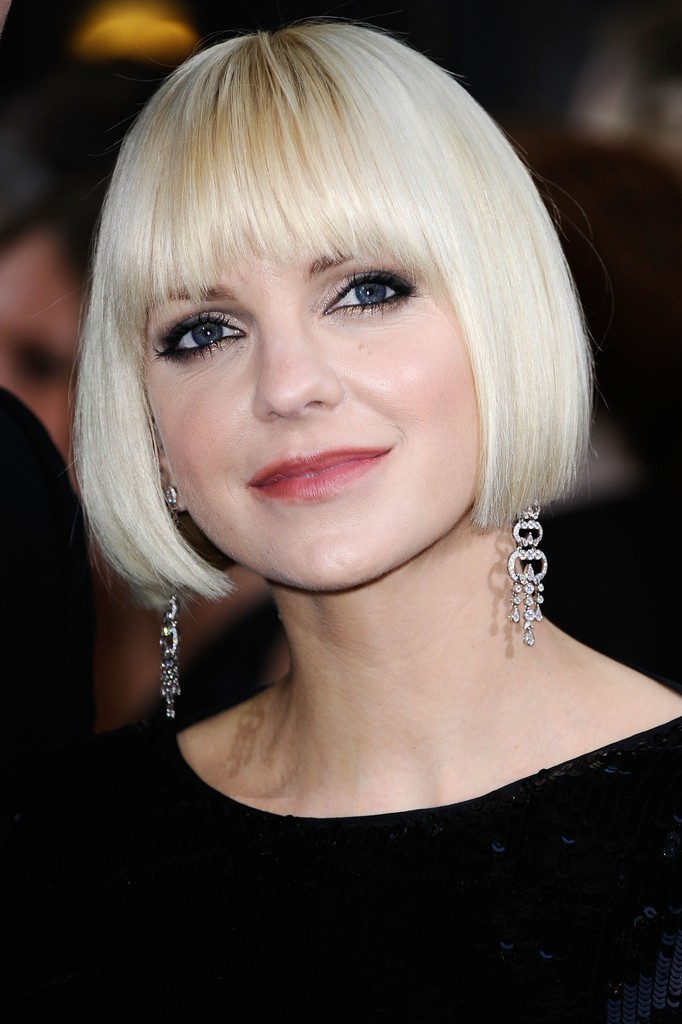 Pixie Cut Feathered Short Hairstyle
It does not mean that you need to kick fashion out of your life, only because you have become a grandmother. No matter what your age is, you need to wear it with style and elegance. But if you do not want to deal with long and messy locks, then the hairstylist has just the solution for you.
The Pixie Cut Feathered Short Hairstyle will make you look many years younger instantaneously. The inclusion of the subtle feathered cuts will prevent the monotony of a simple pixie cut.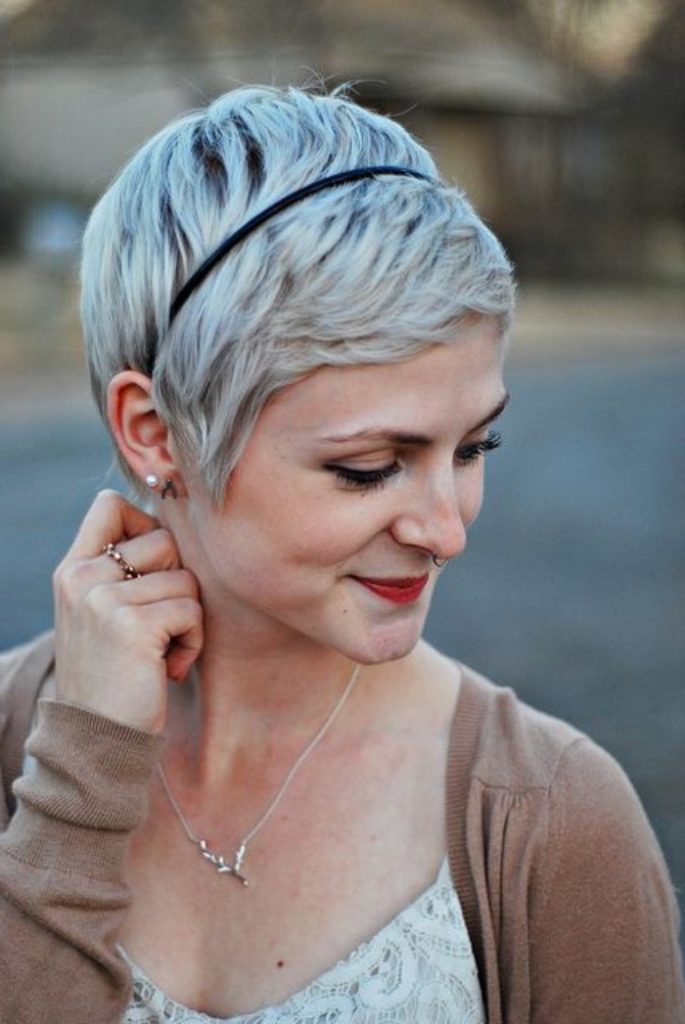 Choppy Feathered Hairstyle with Bangs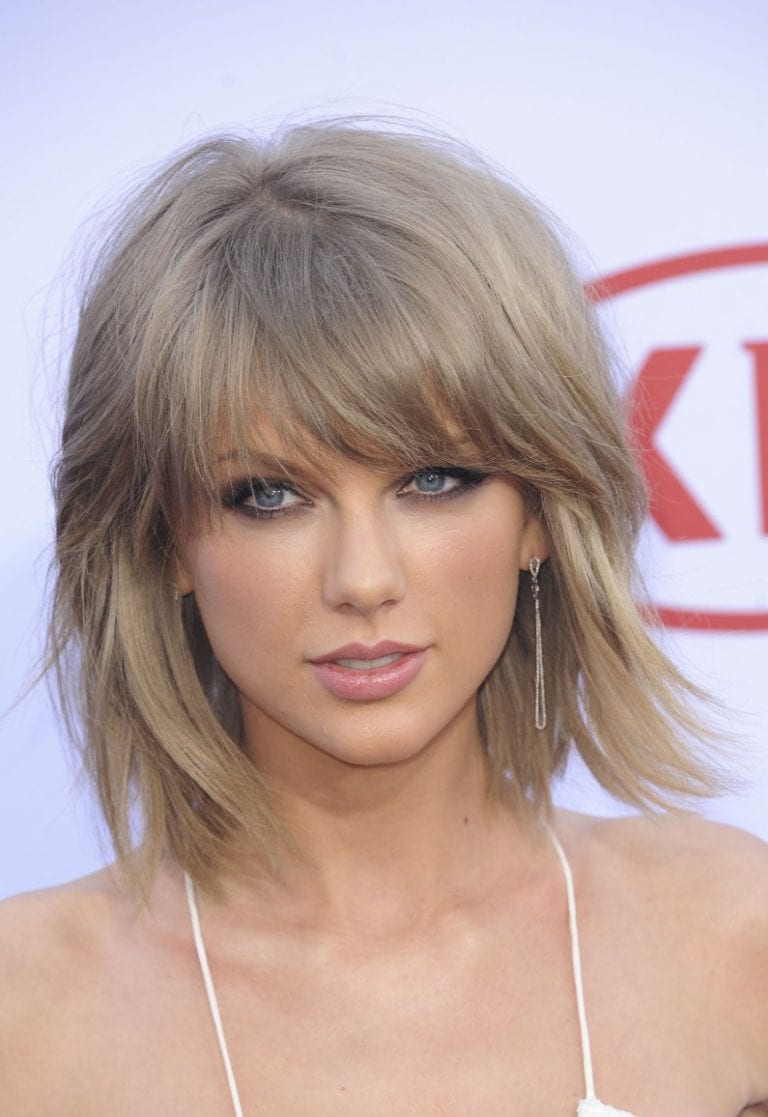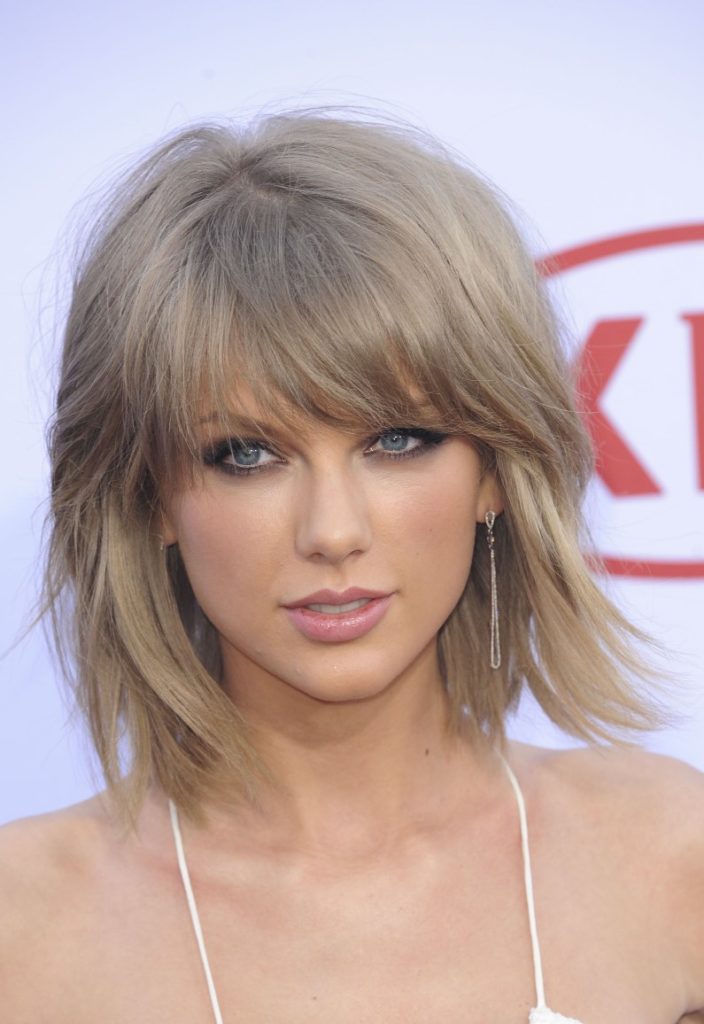 In case you are not a big fan of uniform haircuts, then you will appreciate the look that Choppy Feathered Hairstyle with Bangs offers. The presence of the thick frontal, slightly side-swept bangs, will give you a fashionable look.
The hair strands are cut to offer the choppy feel, along with the spread-out feathered form. It will complement any traditional or casual dress perfectly.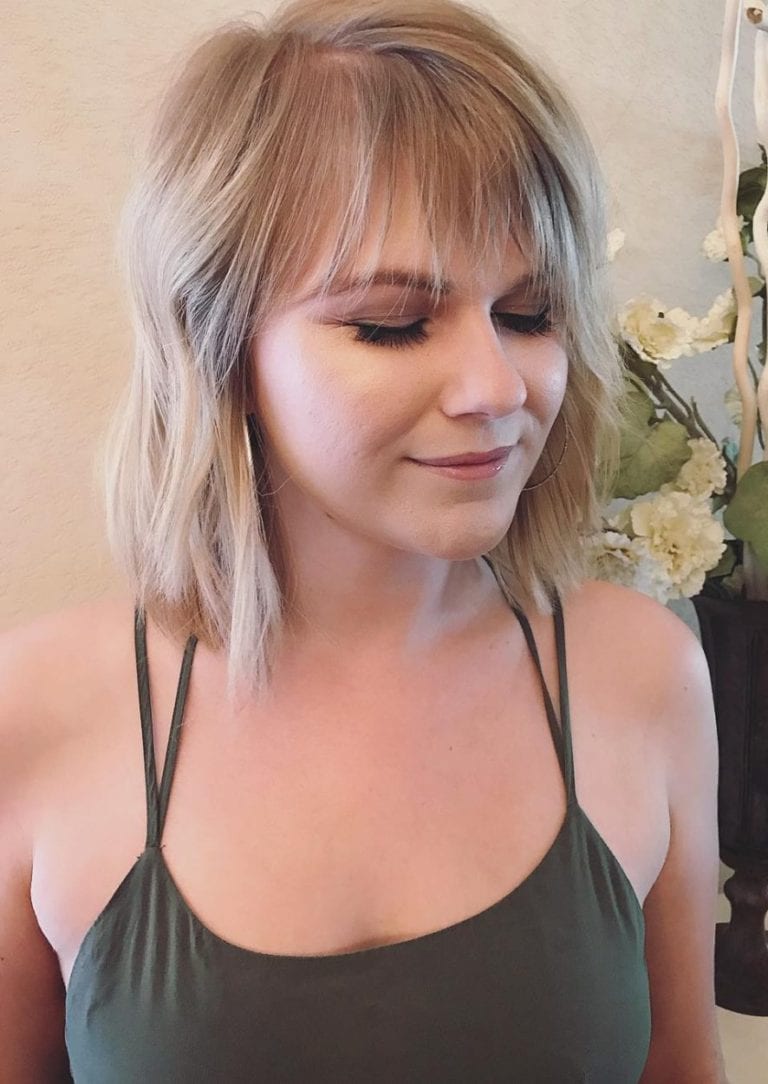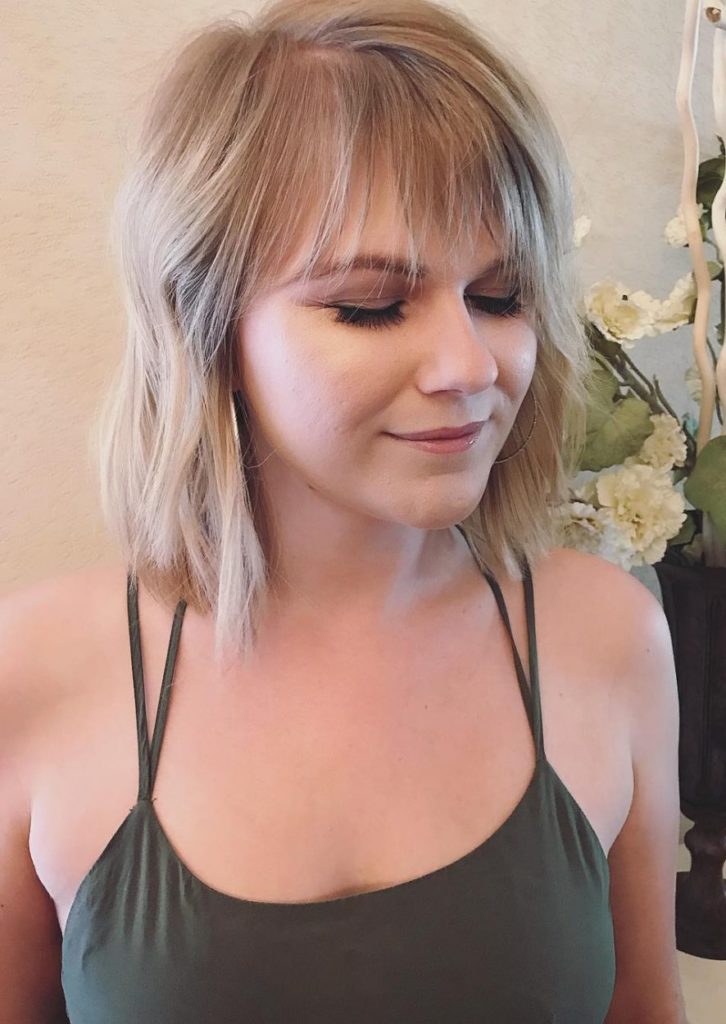 Feather Shag Hairstyle
Many like the shaggy hairdo as it offers a messy look. Though it looks untidy, it is difficult to acquire the desired appearance. The haircut will look best on women who have thick and voluminous locks.
The layers and outward curls will make the hair look puffy. The hairdo will make you look elegant and sophisticated. Wear a simple dress with small trinkets, and let the hairstyle make the statement.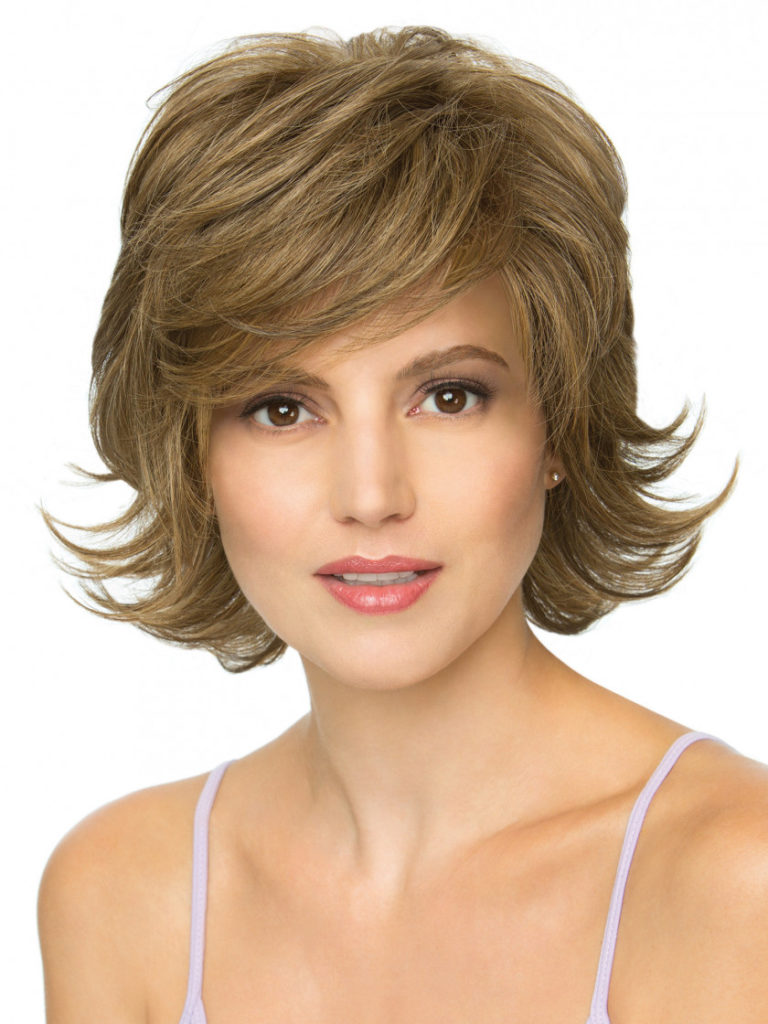 Classy Feathering Layered Look
This look is very classy and suits a woman who wants to look very lady-like. It has a slight resemblance to many of Princess Diana's haircuts.
The blonde is dynamic in lots of light shades, and the feathering is loose, messy, and at the back of the head.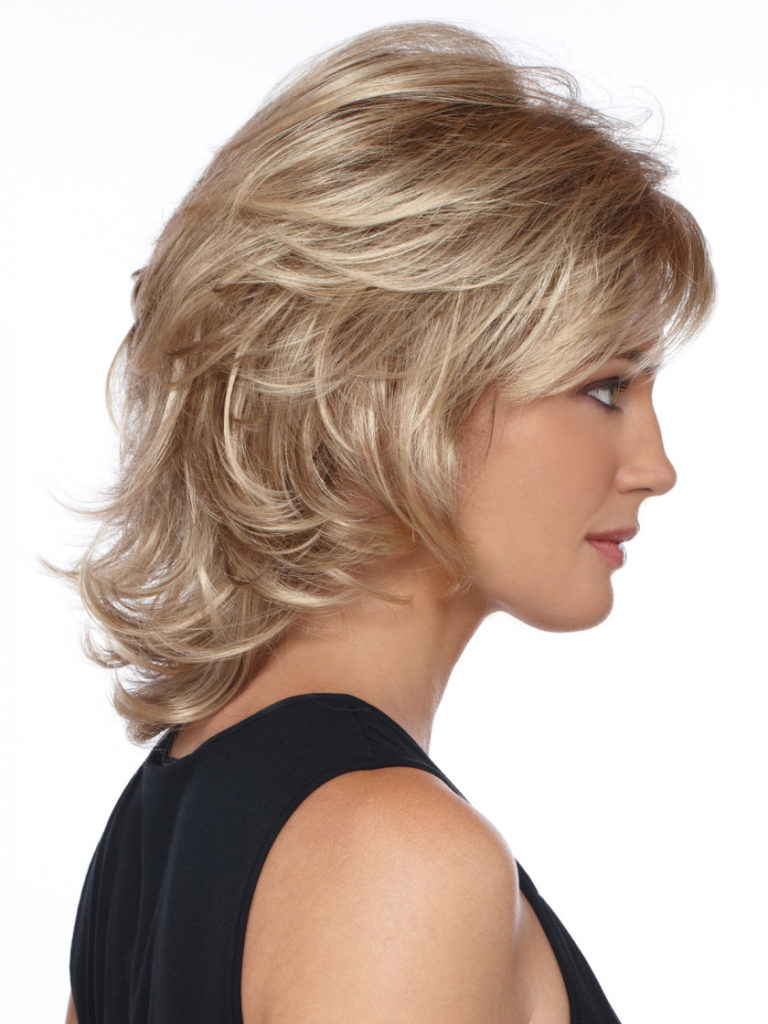 Voluminous Top Feathered Hair
This haircut has thick volume on top that ends around the feathered bangs, and the thinner bottom portion of the hair has staggered length and feathering on the ends.
Long and Edgy Feathered Look
Here's a look that suits someone who likes looking a little edgy. The hair is all feathered towards the back of the head apart from the straight bangs which sit above the eyebrows with volume.
Subtle Feathered Ends Look
The feathering here is subtle. The pale blonde short hair is feathered backwards, as are the bangs, but there's no extra volume to the shoulder-length hair.
Elegant Feathered Retro Cut
This haircut is a little retro. It looks like something a high-class lady would wear in the 60s.
The hair is all feathered back in an elegant sweeping crown that goes from the tops of the ears to the nape of the neck. The top of the hair is textured and cut into sweeping side bangs.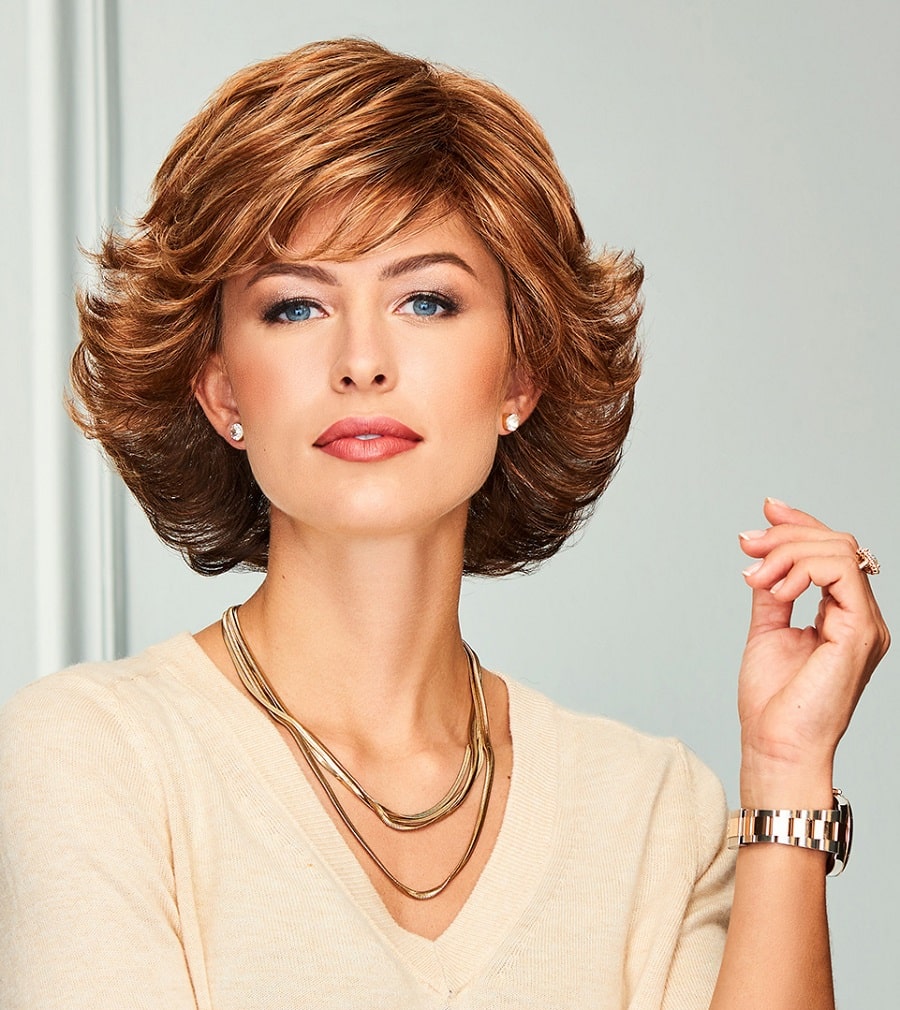 Curls with Thick Feathered Bangs
Most of this hair doesn't have the feathered look, but there's some light feathering on the end of the curls. The real feathered area is the bangs which are large and bold, adding tons of volume near the top of the hair.
Chin Length Bow-Like Cut
The top of this featured look resembles the bowl cut, except the hair is swept over the forehead from the side. It's also longer on the sides, unlike the bowl cut, and the hair is cut into choppy, feathered layers from the top down. It's a delightfully dynamic look.
Feathered Mixie with Sweeping Bangs
This pixie cut is fathered on top, and the thick side bangs are slightly feathered too. The hair is all brushed forward towards the forehead and is kept short everywhere else. It's an easy look with lots of texture.
Ombre with Feathered Sides
Curly short hairstyles for women always have a unique look. Here the hair is cut into an angled bob with feathered curls framing the face, next to the bangs. The hair switches from dark to light with a semi-faded line that makes for a harsh ombre look.
Sultry Bob
A short feathered bob is a real crowd-pleaser. You look put-together but laid back at the same time. The hair is cut into a slightly layered bob and the large, feathered side bangs swoop into it and tie the look together. The sharp ends of the hair make for a sultry look.
Edgy Hair with Fluffy Top
Here's something for lovers of edgy feathered short hairstyles. The hair is cut short and the top is feathered and fluffy. It's very punk rock.
FAQs
Here are some frequently asked questions about feathered hairstyles for women.
Is Feathered Hair Coming Back?
The short feathered hairstyle is back with a bang. Thanks to its low maintenance cost and its simple concept. You can now blend the hairstyle with other styles to give you the ultimate beauty look.
Is Feather Cut Good for Short Hair?
In the 1970s, the feathered hairstyle was an option only for women with long hair. But, with the fashion and hair trends in the later years, it has become suitable for all hair lengths. Today, it's an option for long, medium and short haircuts.
Are Feathered and Layered Hair the Same?
Although feathered and layered hairstyles are often confused with being the same, they are different styles. Feathering is a styling concept that helps shape your tresses.
On the other hand, layering is a technique used to create different lengths of your hair. Feathering style helps reduce bulk, while layering increases the volume of your hair. As a result, feathered hair looks shorter and thinner.
But, layered hair looks longer and voluminous. Additionally, hair stylists use blades to create feathered hair. On the other hand, they use scissors to fashion layered haircuts.
Will Feather Cut Suit Your Round Faces?
Yes, perfectly! Since a feather cut suits all shapes of faces, it will fit your round face. If you have a round face, go for a feathered haircut with a curved fringe. It will give you the striking beauty look you desire.
Can a Feather Cut Damage Your Hair?
No! It helps eliminate damaged hair. Feather cuts add bounce to your hair, making it more voluminous. This can help repair damaged hair. A layered cut is likely to damage your hair since it involves chopping off your hair and reducing part of it.
It is clear from these hairdos that you will be able to pick from several designs when it comes to Feathered Short Hairstyles.
The credit goes to the hairstylists and fashion trendsetters that an average woman can pick a hairdo that changes her appearance and restores new confidence in her.
With the assistance of an expert and experienced hairstylist, you will be able to look your best, irrespective of your age. The style is appropriate for professional as well as casual events. If you pick any of these styles, then you will not need an elaborate dress to look elegant.