A short permed hairstyle is a wonderful idea for women over 70 as it will create texture and volume. The hair treatment is long-lasting, and you will easily find a salon that performs the technique.
A perm uses an alkaline or acidic solution that is applied to your strands. These products soften your hair's structure, allowing your stylist to change their shape. Then, your hair is rolled on curlers that can have various diameters, depending on the curl pattern you desire.
Best Short Permed Hairstyle for Over 70
Below, you will find a list of the best types of short permed hairstyles for women over 70, which also include roots lifting, waves, or tight curls. Check it out below and find out what suits you!
1. Short Blonde Curls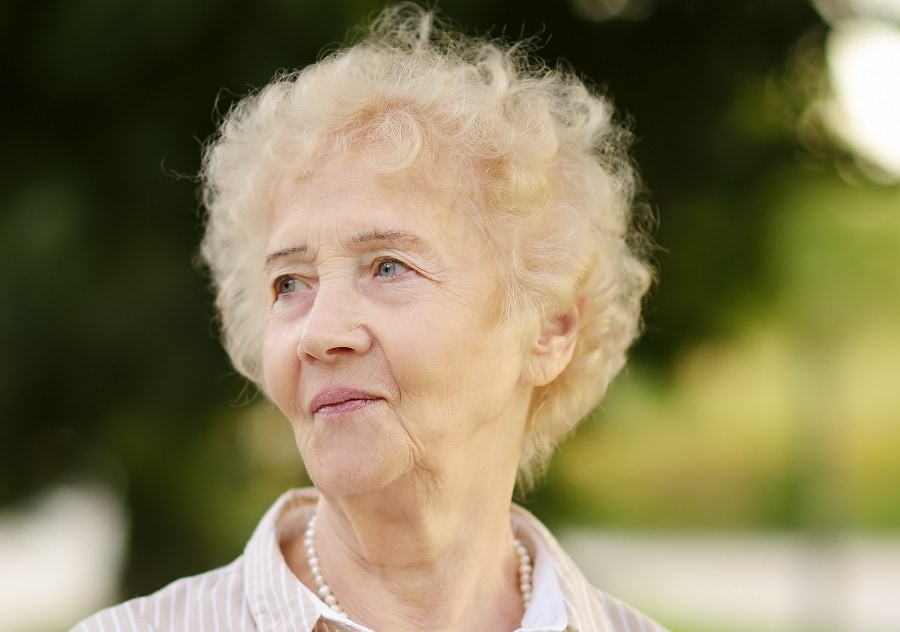 First, you must pick the best color for your skin tone, and a light blonde color is just what you need.
Also, remember that you should do the perm and dyeing on separate occasions if you don't want to create too much damage.
2. Digital Wavy Perm
When you have green or blue eyes and fair skin with pink undertones, a slightly washed-out red is the right color for you.
Give your hair more volume with a digital perm that allows you to create more texture and lasts around 3 months.
3. Pin Up Perm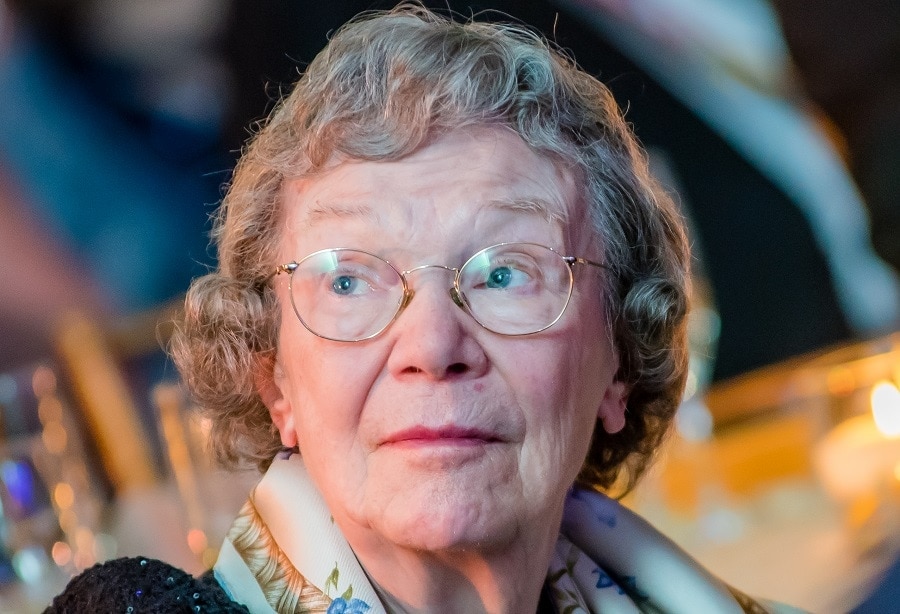 This is a perfect hairstyle for older women with glasses who love short hair.
As you go older, you will see that hair loses its pigment and the strands become thinner and less full.
In this case, a perm can help you build some texture and give your strands a nice-looking shape. Go for permed ends and opt for short bangs that you will also curl.
4. Spiral Perm
Cold perms are ideal for coarser hair, so choose this option for your hair. Go for a stacked bob haircut and don't apply any hair dye.
Make sure that you use proper hair nourishing products after the perm to help it regain its silkiness.
5. Short-Permed Pixie
A digital perm is probably a great idea when you have fine strands. A hot perm uses heat, can last for a few months, and is ideal for hair that has been bleached or color-treated before.
This option is more suitable for damaged hair because it is not as aggressive as the alkaline version.
6. Stack Perm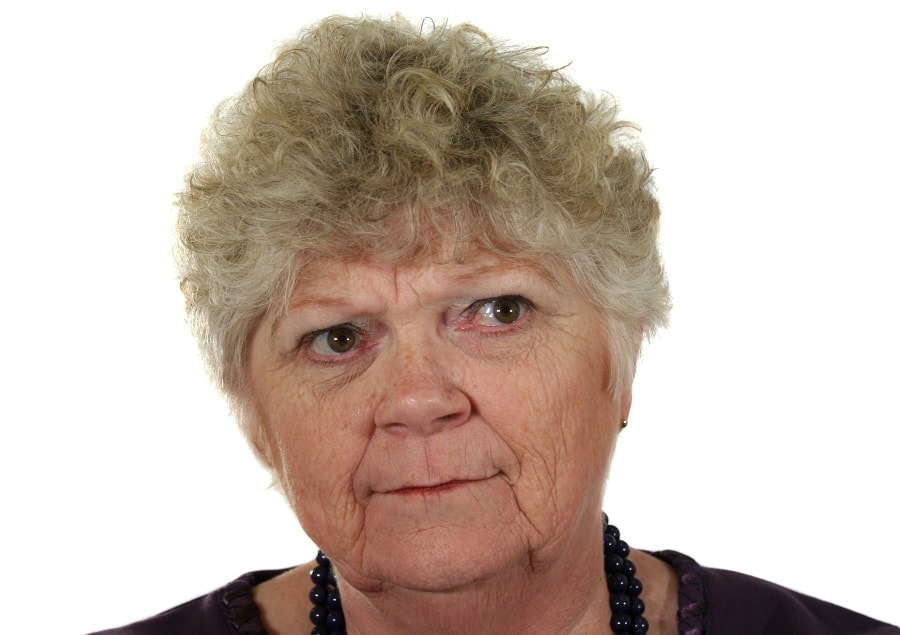 Pixie cuts can gain all the volume you want with the help of a perm. Keep your strands shorter on the sides and curl the top.
The effect of a perm should have more of a root-lifting effect, and create just a slightly wavy texture.
7. Retro Waves
This retro short permed hairstyle will suit any lady over 70 who wants to keep a classic look.
The hair should be cut into a short bob with bangs, and the hair easily curled, avoiding the root area.
8. Tight Curly Hair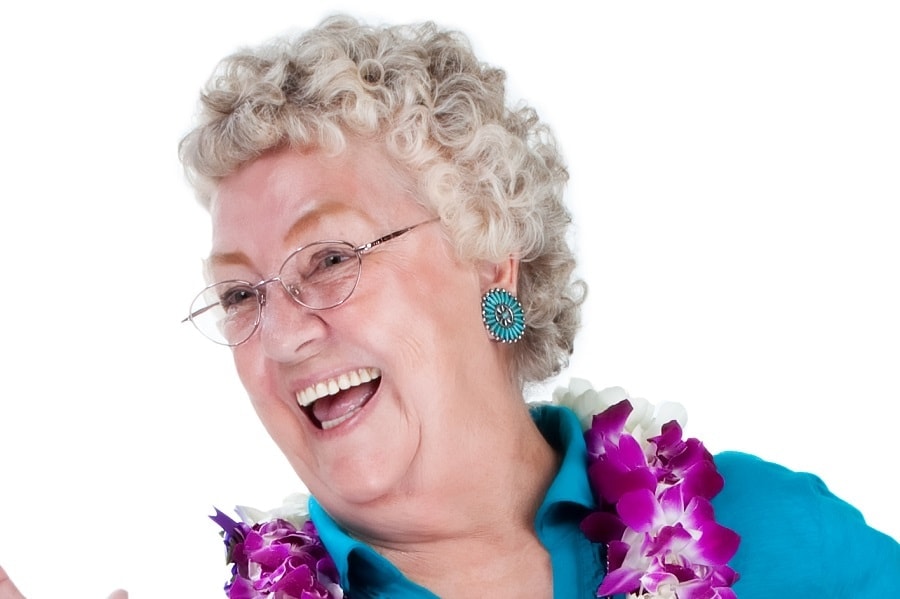 To get these tight curls for your short hair, you need to roll the strands on some small rods. They will look tight, and well-defined.
Opt for a traditional perm because it allows you to create the curls close to the scalp.
9. Root Perm with Waves
When you need your roots to gain a wavy and curly effect, then you should use a cold perm.
Choose the dimensions of your rods depending on how tight you want the curls to be in the end.
Keep the hair medium short and comb it with a fine tooth comb for more volume.
10. Fluffy Short Hair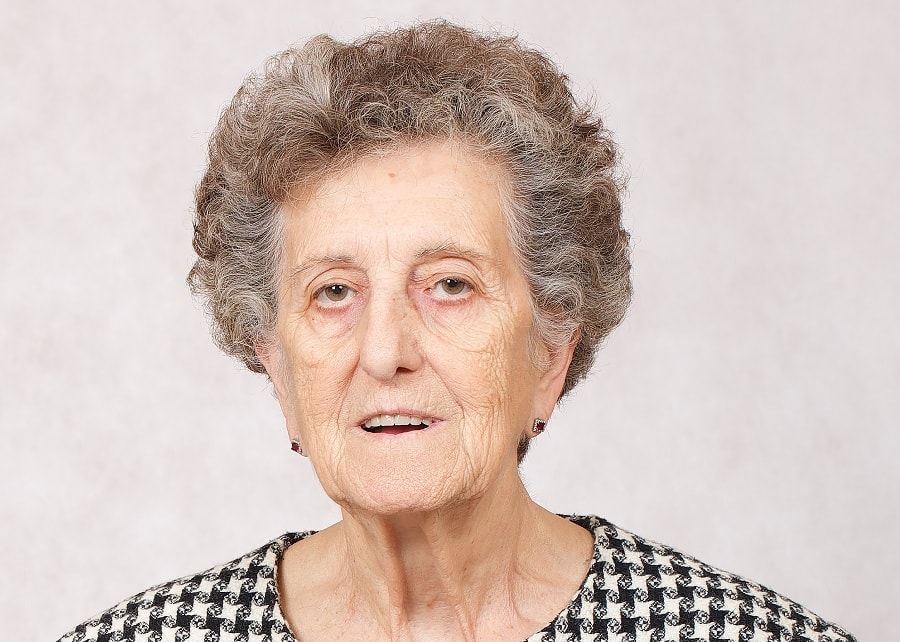 Flat-looking hair shouldn't be an option for anyone, and if your hair it's losing its thickness and volume, a perm hairstyle can give you a whole new enriched look.
Opt for a cold perm that uses an alkaline solution and a neutralizer, then grab some rods to recreate this hairstyle at home. Rinse with cold water.
11. Partial Perm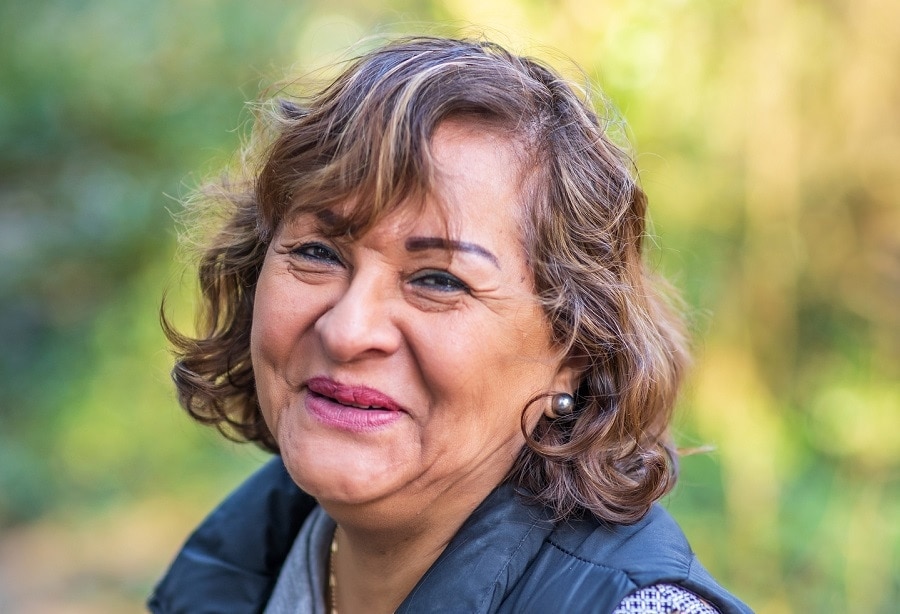 A hot or digital perm is a great alternative for those of you who want more volume but a modern look. It works incredibly especially if you have dyed or highlighted hair.
Choose e medium bob and go for side-swept bangs, especially when you're dealing with a round face.
12. Perm for Rare Hair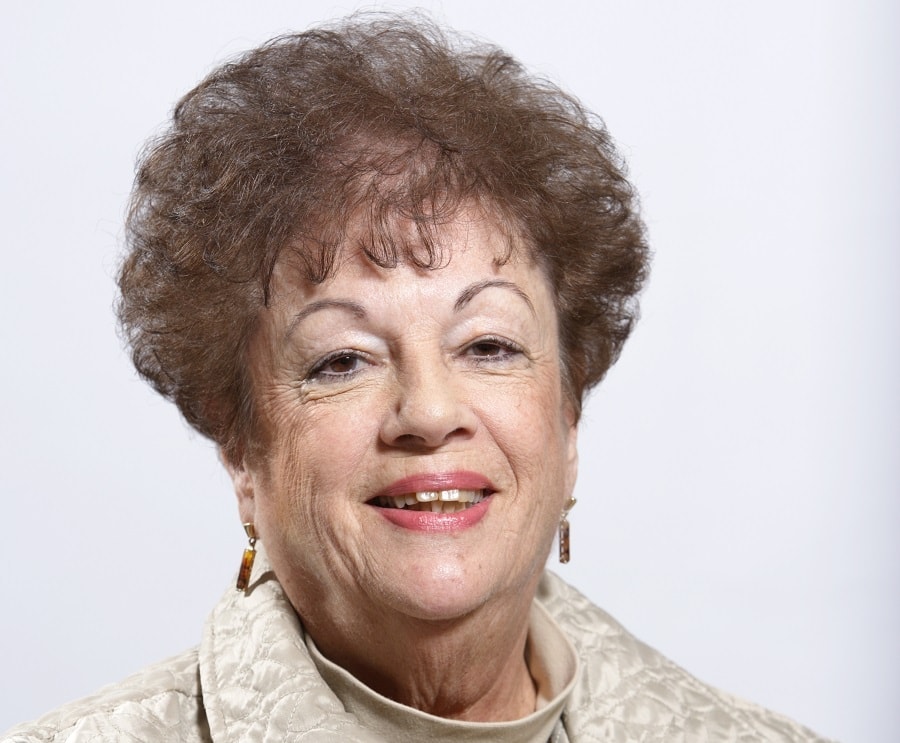 Hair thickness and volume start fading as you go older, especially when you're over 70.
If you notice some baldness, go for a short trim with volume concentrated on the top and sides. Create curls then comb them to gain the dimension your hair is lacking.
13. Asian Curly Bob
Asian hair is finer so it's recommended to use a hot perm if you want waves and curls.
This short permed bob hairstyle is a great idea for women over 70 who want a low-maintenance trim that flatters them.
Create some loose curls on the sides and tighter ringlets for your bangs. Swipe them to the side and tease the roots for more volume.
14. Wet Spiral Perm
When you're getting a perm, your curls will look loose if they are wet. But if you want to achieve that look for your permed hair, then you should use hair foam. It will give them that wet appearance while keeping them in shape.
So, short-permed hairstyles are a perfect choice for women over 70 who want to regain the aspect of their tresses. Depending on your hair type, use a cold or hot (digital) perm and get a low-maintenance look with loads of volume.