The summers are a wonderful time to bring some hair color changes. It brings the great opportunity of changing the wintry hue of the hair for a fresh new shade.
You can go for a subtle change if you do not want to go too bold, or you can go for a daring color that makes you stand out from the crowd. The choices in Summer Hair Color are pretty endless. You can take a dip in the vivid color's pool or keep it understated.
The choice is up to your style sensibilities. If you want to take your hair for some test drive into the world of coloring, now is the time for you.
The only aim should be to go for a hair color that makes you look hotter than the temperatures outside. The hair color ideas that are trending present an exciting mix of classics and new-age ideas.
Nude Ombre
The nude shades are not just for your lips as it looks great on your hair too. Nude hair is similar to natural blonde color.
It is neither a warm tone nor a cool one and rather falls in the middle of the hair color spectrum. The ombre hair coloring technique is a big plus to the look.
Baby Pink Hair Color
Pink is definitely it-color of the season when it comes to hair coloring. Go for this funky baby pink color if you are feeling like experimenting with your hair.
Let the darker natural hue of your hair remain at the roots in the trendy exposed roots coloring method. Make some soft waves in the hair.
Mocha Maven Hair Color
Mocha maven is such a fabulous color to have if you have naturally dark hair color as a base. The hair color is effortlessly sexy and looks great on any woman.
If you are taking baby steps into the world of hair coloring, then this is the one color you should try out as a beginner.
Smokey Silver
Silver has been trending in the hair color world ever since summer was knocking on the door. Try out the smoky silver color to add some twist to the usual silver color that you see often.
The smoky silver is a dark shade of grey that almost borders on the bluish-black color. This is one gorgeous hair color.
Platinum Hair Color
The platinum hair color needs no introduction when you discuss summer hair hues. It is like white blonde color and the color has been put in an ombre manner for the style that you see here.
The upper portion of the hair is best kept in dark brown colors to make sure it blends into platinum color.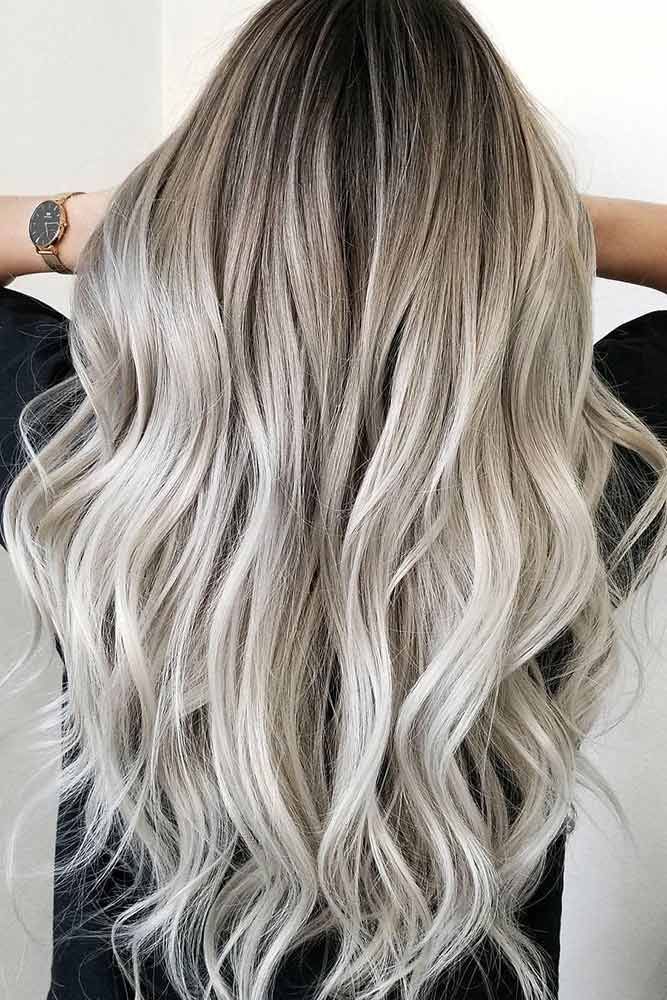 Honey Rose
The color is perfect for the blondes or the brunettes who have a warm skin tones. You can expect to see more of this hair color in the upcoming season.
The shade is from the rose gold family of colors and looks like liquid honey and that has earned it the name tag that it has got.
Hot Cocoa Hair Color
Balayage is a natural hair coloring technique that has won the hearts of women around the world. This one uses the balayage technique using the hot cocoa hair color which is also known as deep chocolate brown color.
The intermingling of dark and deep brown shades looks eye-catching and attractive. This hairstyle is a must-try for you.
Summer Red Hair Color
Summer is the season to bring out the flaming red colors to your hair. With your fiery red hair, you will surely shine brighter than the summer Sun.
Get a few strands colored in shades like light and dark blonde to break the monotony that can come with making the hair all colored in a single shade of red.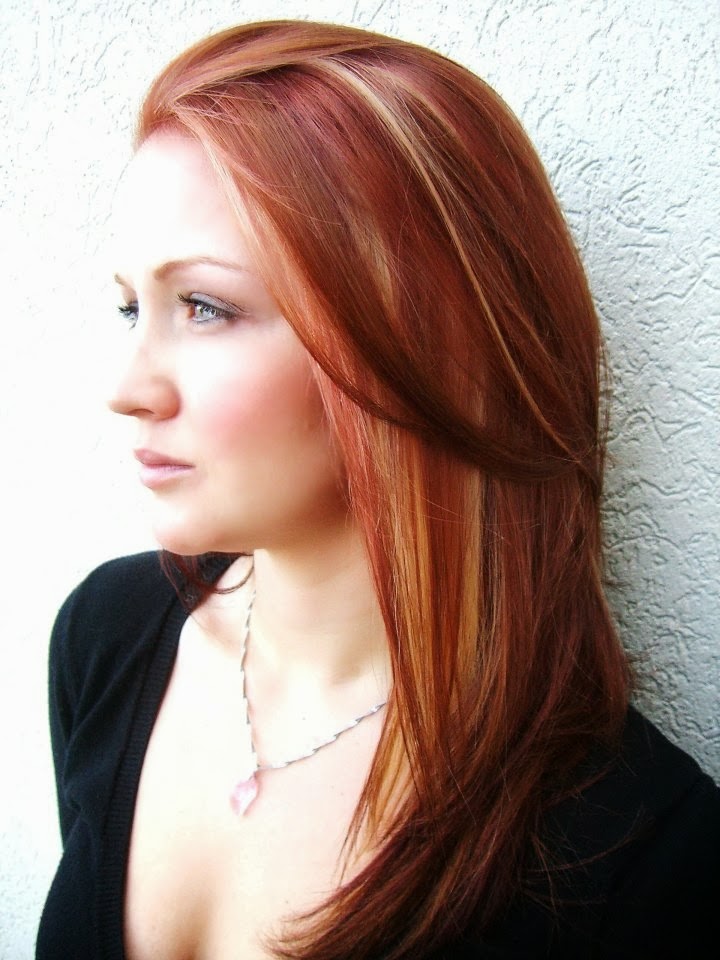 Neutral Nude Hair Color
Regardless of whether you are a brunette, blonde, or redhead, the neutral nude color is all about adding different shades to the base color to augment it.
You can look at it like it is some sort of a personalized hair coloring method. Here, the neutral nude style has been tried on blonde hair color.
Soft Bronde Balayage
Bronde hair color looks highly sophisticated and chic. It is almost the color of tortoiseshell with its perfect blend of blonde and soft brown hair colors.
This is one of the most elegant hair colors out there. The glow of your hair is highly nuanced and the color does not look too in your face.
Babylights
Babylights are the delicate kind of highlights that are made using really fine coloring techniques to bring about a dimensional, subtle hue.
This one mimics the hair colors that you see on the babies and that is the reason why this name has been given. The results are subtle, fresh and totally natural. These are low-maintenance as the highlights are really fine.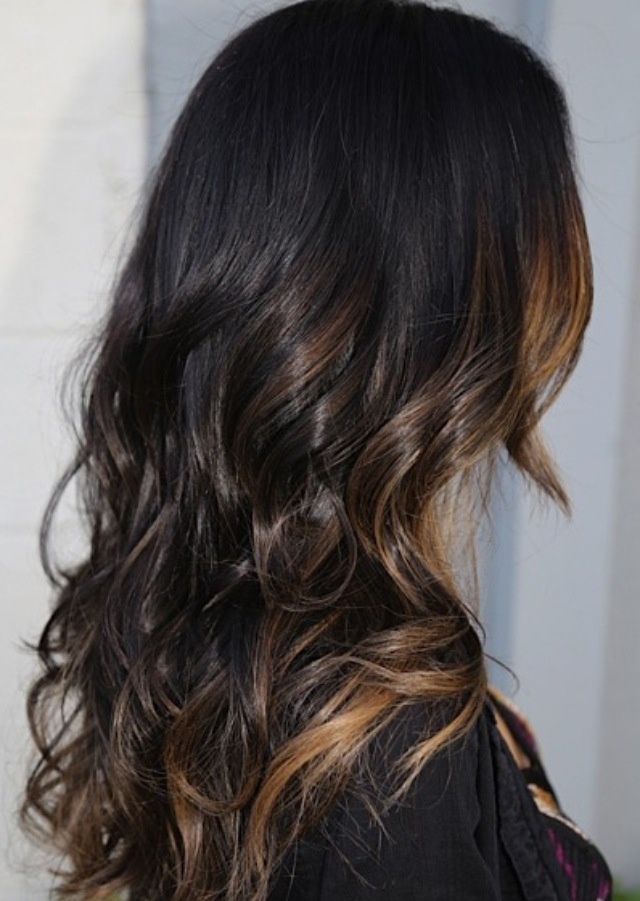 Chocolate Brown Hair Color
It does not come as a surprise that chocolate brown is the favored hair color for women. this goes so well with any skin tone.
It is not so stark that you would not be able to wear it to the office or the important meetings. There is a sophisticated element to a chocolate brown hair color that is done right.
Cinnamon Dusted
The best way to describe this hair color is to call it rich and luscious. It looks like a thorough dusting of cinnamon on your hair.
You can say that this is one of the variations of red or auburn hair color. Get this fiery color to compliment your personality really well.
Ice Queen Hair Color
This one is like an update from the platinum hair color by adding silver tones to it. This hair color is for women who want a glamorous but edgy kind of look.
It has a bright white color with a dash of silver ash undertones. It is the right kind of bold accessory for anyone.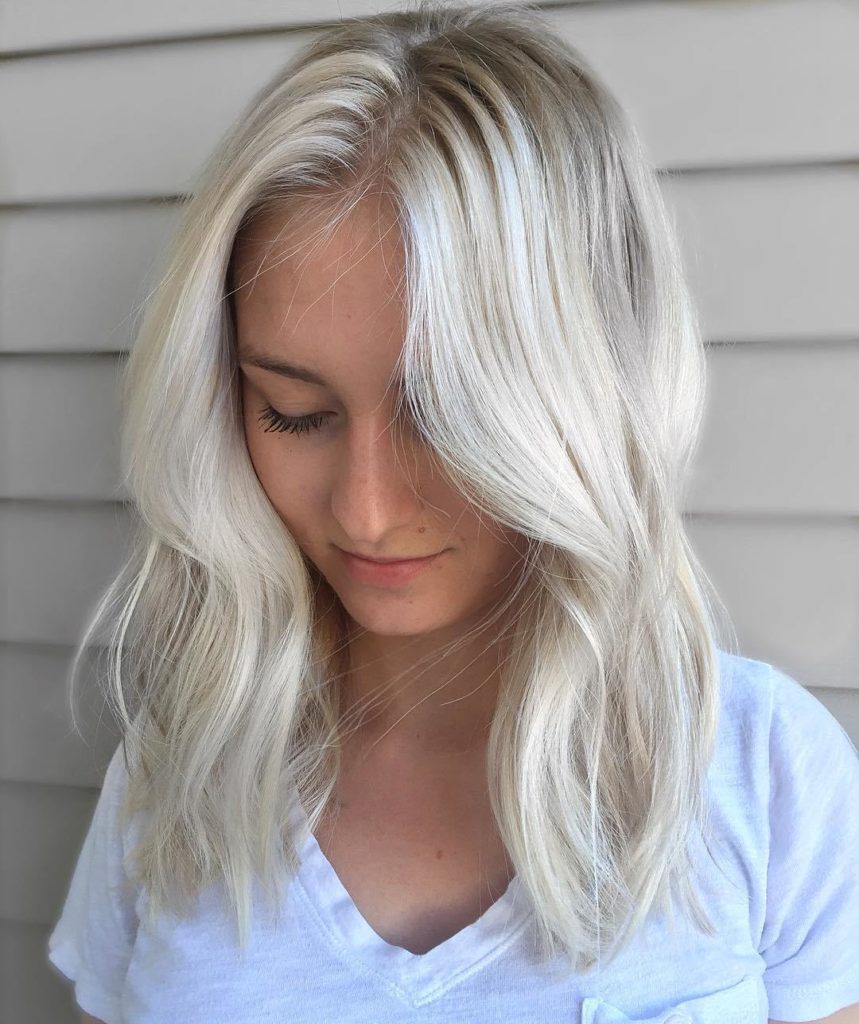 Strawberry Blonde
If you are a redhead or blonde who wants to make some hair color changes this summer, the strawberry blonde color can be one of your best bets.
It is a warm reddish tone of blonde hair that looks highly refined and really fancy. It is one of the lightest shades of red and is definitely a favorite of celebs.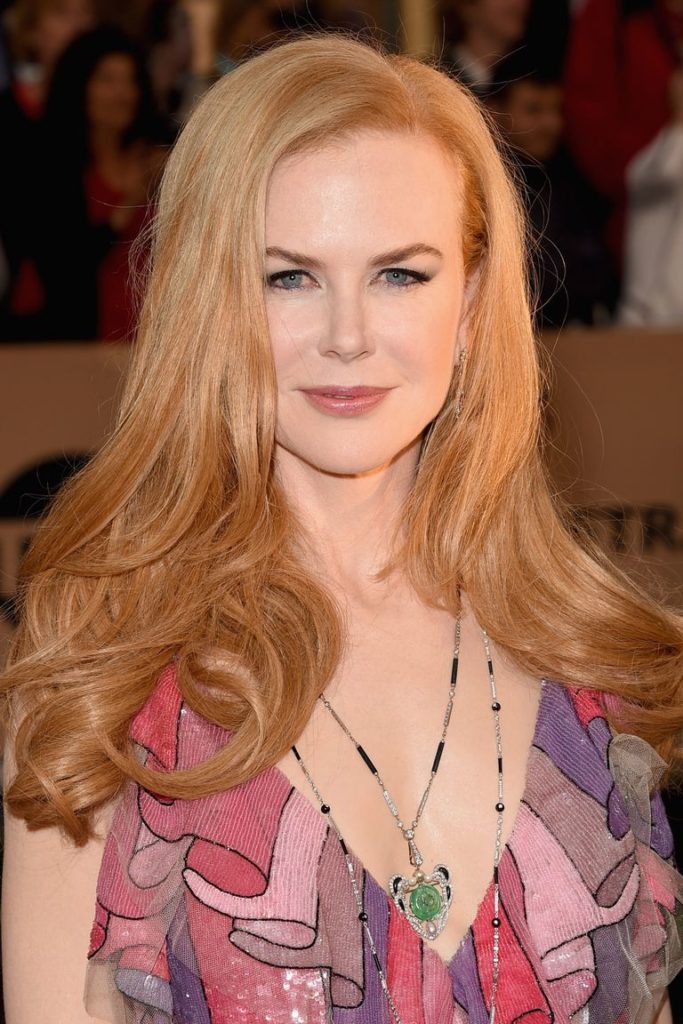 Iridescent Unicorn
The unicorn color trends started with clothes and cakes and it has now moved on to hair colors. This hair color looks even prettier thanks to the iridescence.
It is natural to be captivated by the hair color that shows holographic properties. The metallic shade will make you the center of attention wherever you head to.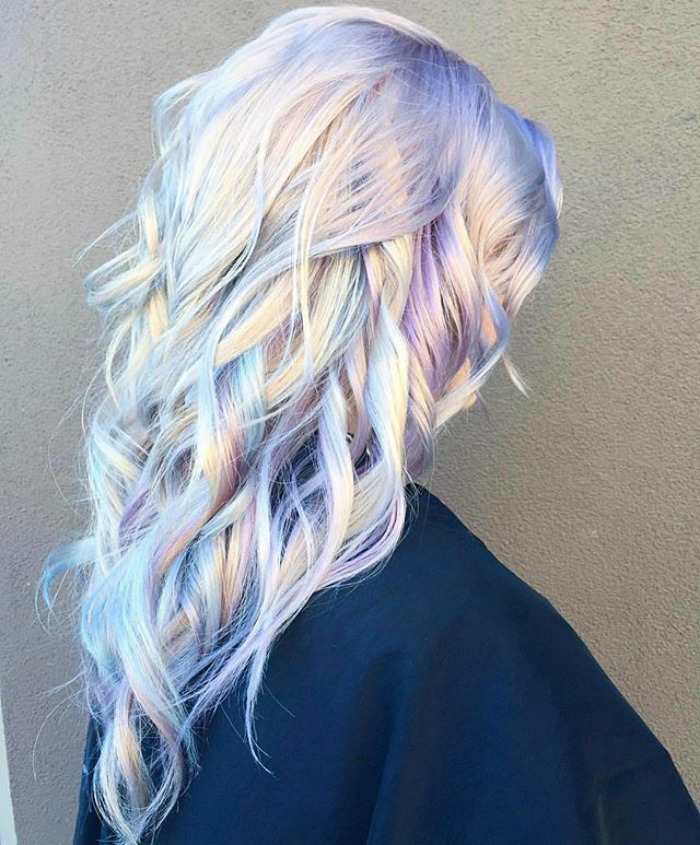 Nirvana Blonde
The process of getting this hair color done is quite lengthy but that is all worth the effort has given how gorgeous it looks.
This blonde has the vibe of the chic nineties hair colors and that has earned the name for it. The color looks so natural that it would be hard to tell that it is not your actual hair color.
Brown Highlights
Brown highlights are useful in more ways than one. Getting these highlights is simple and fast.
It saves your naturally dark brown hair the damage that could have happened with contrasting highlights. It's a great way to upgrade and refresh your hair. It gives an out-and-out glam flair to your look.
Denim Hair Color
Denim-inspired hair color is a serious trend for the summers. There are several variations to denim color just like it is with your jeans.
You should ask your hairstylist about which one will suit you the most. Bleach your hair and then add the breathtaking hue to your locks to complete your style.
True Copper Hair Color
This is your choice if you are a fan of monotone hair colors with no highlights or lowlights added to them. The hair is in the lively shade of true copper all over.
It has an orange undertone to it so make sure you maintain it well enough to keep the orange color from fading out.
Bronde Hair Color
Bronde is really in for this season. It is a combination of multiple beautiful hues. So, you get a combination of blonde, browns, and Balayage. It looks flattering on every woman.
The best part about this one is that you can easily transition into the dark winter shades if you stay with this hair color for the summers.
Millennial Pink
This is a new-age kind of pink but you can be of any age to experiment with pink hair. Besides, the pink color has sort of becoming a persistent hair color from the past year. Bleach your hair but leave the color of the roots intact.
The final step is putting the color and other necessary products. The result is one of the most superb shades of pink that you can think of.
Here more than twenty Summer Hair Color ideas have been explained to make your choice a lot easier.
From the natural-looking Babylights to the vibrant denim hair, all have been covered with these hair color ideas. Make your choice and then go ahead and rock your new hair color.