Whether 20 or 60, women of all ages have this special beauty factor in them that is clearly visible to everyone. Every woman is built with a unique face shape, and let us tell you that each face shape is beautiful.
Let's take a square face shape for women over 60, as an example. That sharp jawline you ladies have is secretly admired by many (both boys and girls). And being older doesn't mean that this feature has disappeared. You just need to style your hair right in order to enhance this feature. Check out the best hairstyle for a square face over 60 below.
Ideal Hairstyles for Women Over 60 With Square Face
You should try some of these hairstyles on your beautiful square-shaped face and pick the one you really like.
1. Messy Layered Bob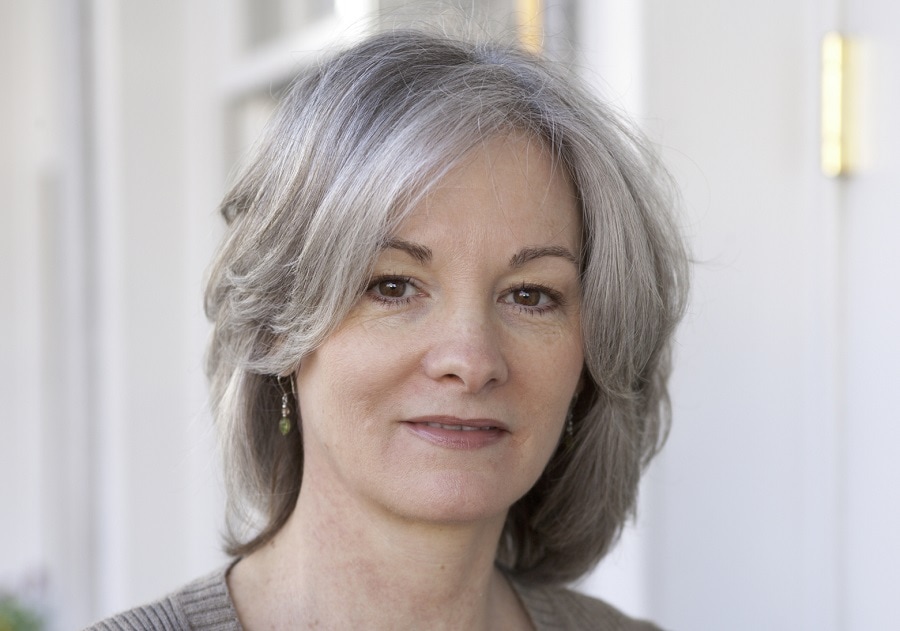 For the ladies who like to keep it messy (whether hair or surroundings), you should give a messy short bob a try.
Flaunt the features of your square-shaped face with this hairstyle. You can wear small-sized earrings with a casual top and jeans or a cute dress.
2. Medium Length Wavy Hair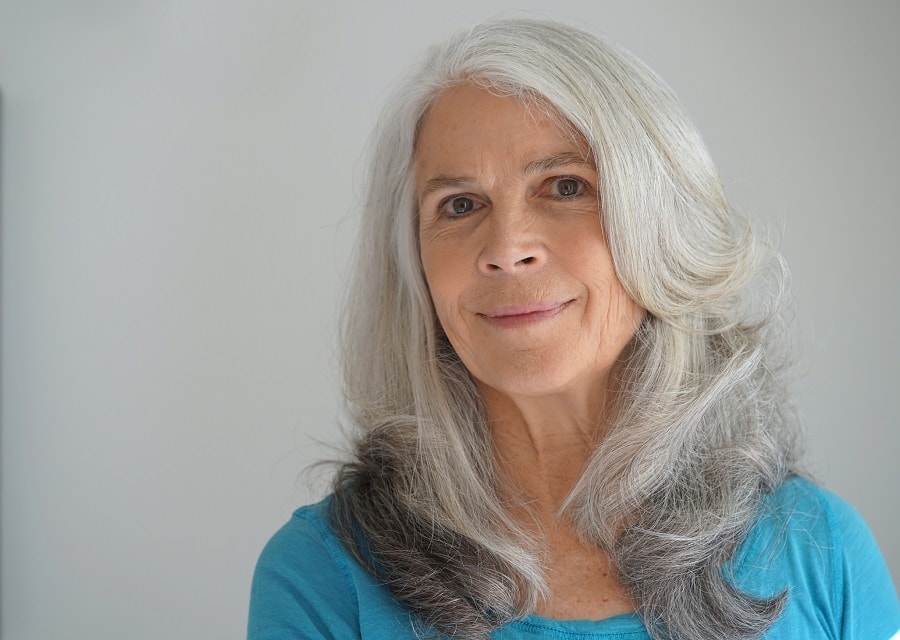 If you are a fan of long hair, this hairstyle might excite you. Though it's not long, medium hair is a beautiful choice.
Medium-length wavy hairstyle is the best for those over 60 if your skin is wrinkled around the square jawline. It will help hide those wrinkles and grab attention to your beautiful cheekbones.
3. Side Part Straight Lob
Preparing for a meeting that is due in a few days? Why don't you try a side part straight lob for this meeting? It will not only make you look straight up formal but also enhance your square shape face. Keep your makeup light so that you do not overdo the look.
4. Bob With Blunt Bangs
If you have naturally thick hair, having a bob gives it a more voluminous look. Blunt bangs would be a plus point as they will appear fuller with this thick hair volume. This can be a great look in winter as everything will look fuller.
5. Multi-Layered Bob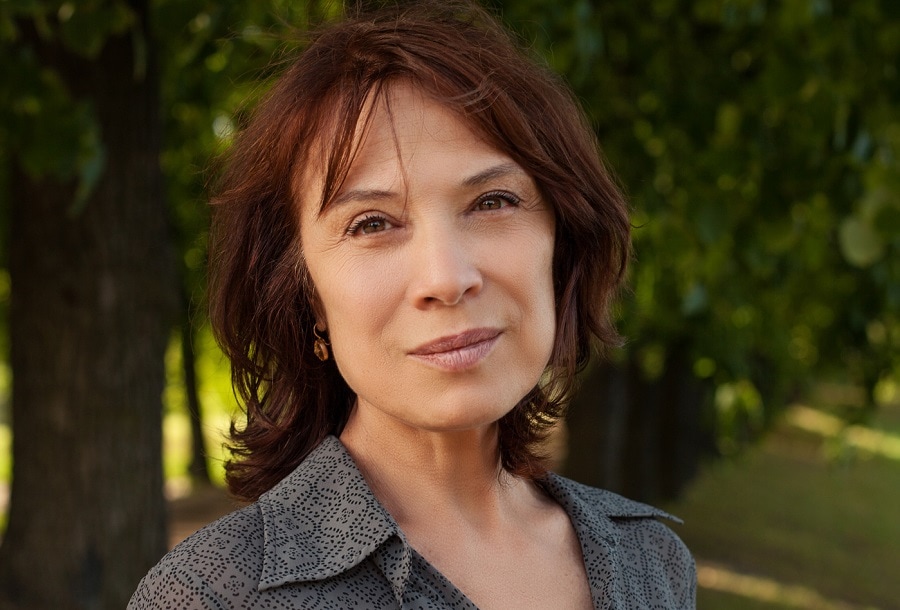 It is okay to have some fun with your hair sometimes. So why not try multiple layered bob this time? Even if that doesn't like you, trying it would not be a bad idea. Having a layered hairstyle will let your jawline show its features clearly.
6. Collarbone Length Bob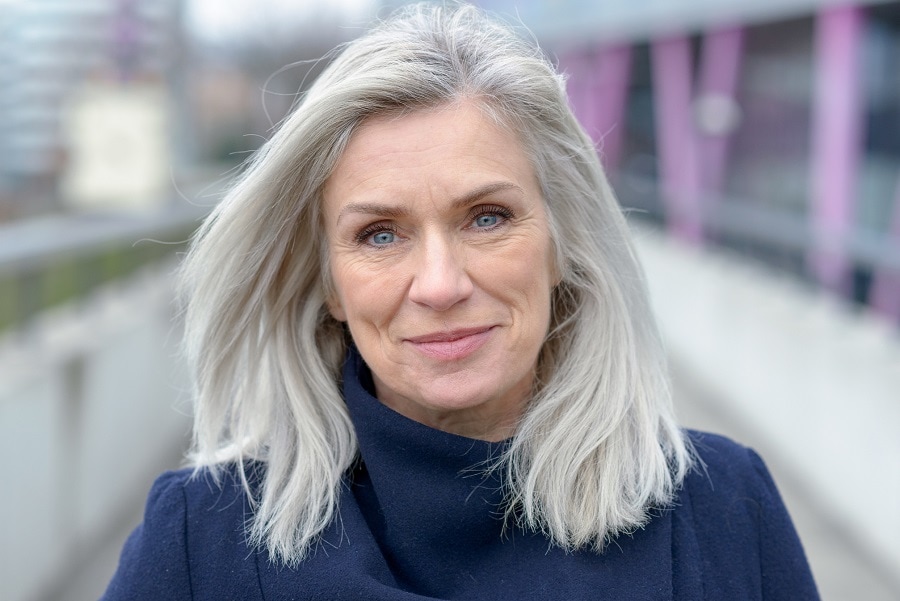 Who said you couldn't have a bob with middle-length hair? Check out this collarbone-length bob. It looks best when you have very thick hair, as a bob looks best when it's voluminous.
Parting it from the side will give you a more classy look. You can pair any casual outfit with light or no makeup, and you are good to go.
7. Outward Flick
Bring back the 90's fashion into your life. It is time to surprise your gal pals by showing them your outward flick hairstyle. Part your hair from the side of making the whole look beautiful.
8. Side-Swept Bangs
Bangs never seem to go out of fashion. So why not try side-swept bangs this time you go to the salon? Never be afraid to try out new things for your hairstyle. We are square side-swept bangs that will look beautiful on your square-shaped face.
9. Messy Ponytail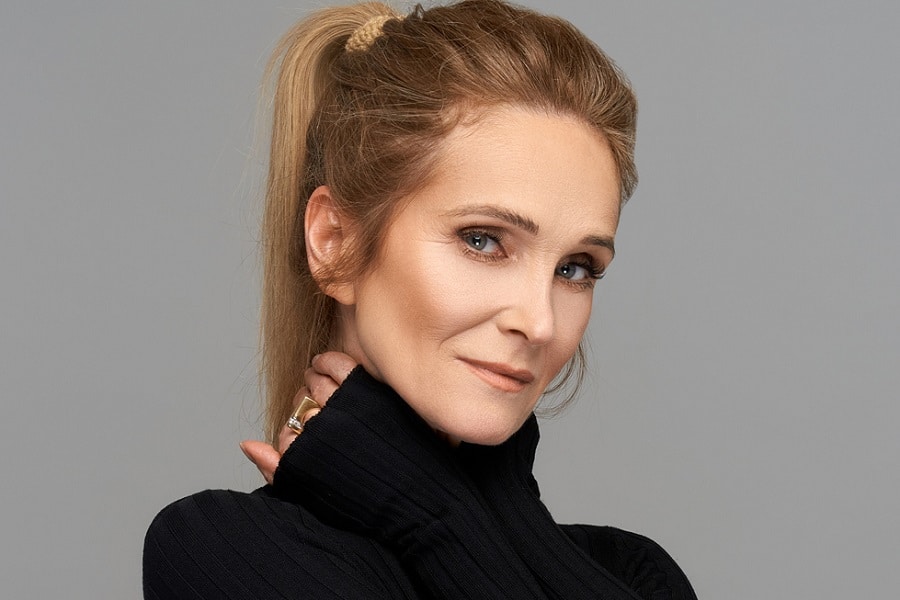 We all tie our hair up in a ponytail when we are in a hurry. Well, ladies, that's actually a beautiful hairstyle you're making. It's called a messy ponytail.
It looks messy, but that's the whole point of this hairstyle. A professional environment requires neat looks so, do not try this hairstyle there.
10. Light Side Bangs
If the volume of your hair is thin, then make light side bangs, your best friend. When you have thin hair and over 60, you should always go for hairstyles that focus on the square face.
Light side bangs will cover most of your forehead and beautify it. This look is perfect when you're going to charity events like things.
11. Middle Part Long Hair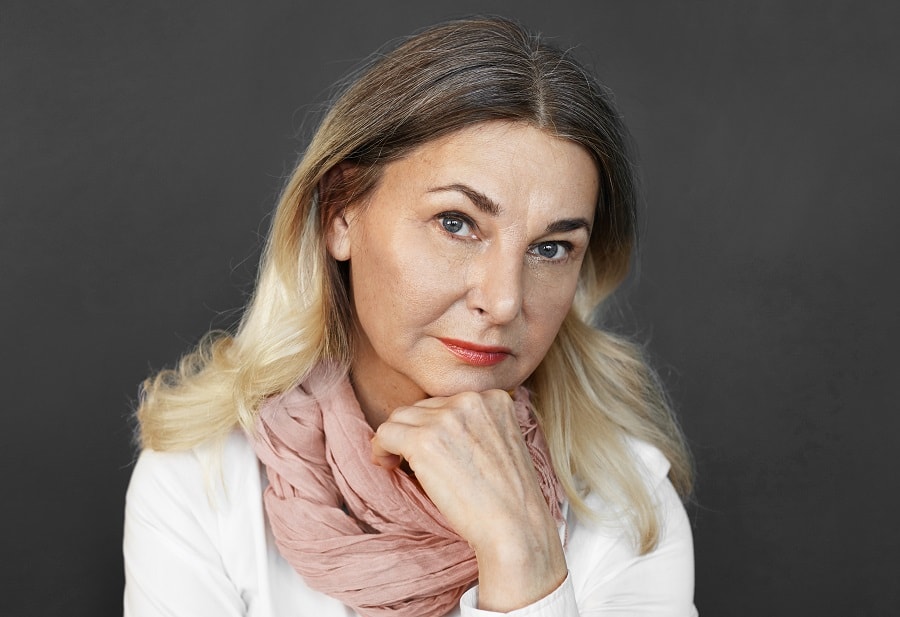 If you're ever confused about how to style your hair on your square-shaped face, especially when you're in a hurry, try a middle part.
It will take only a few minutes of your time, and voila, you're ready. You can try this look for any occasion, whether you're going to a meeting or just grabbing lunch at a cafe.
12. Pixie Bob With Angular Fringe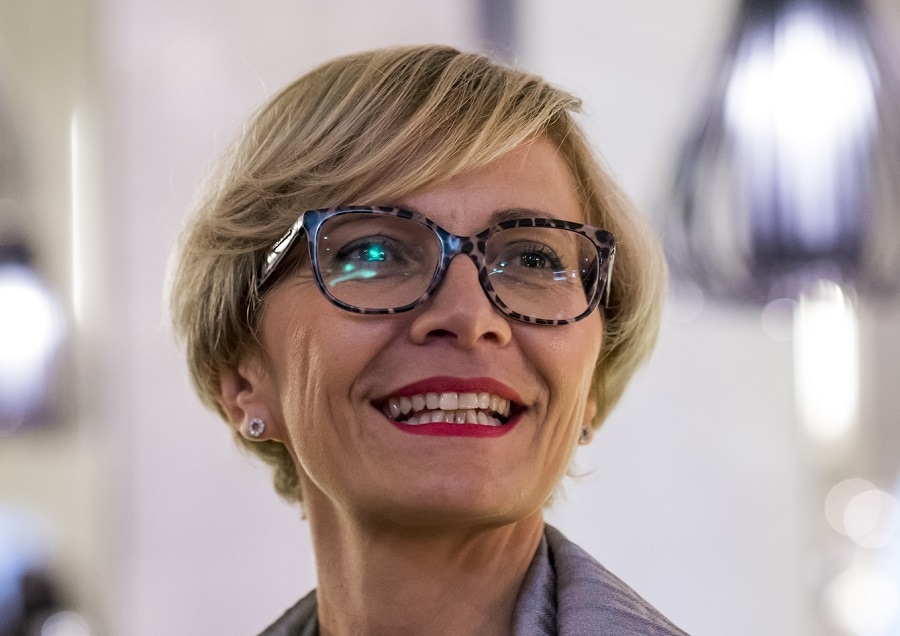 If you've always wanted to try short hair but couldn't decide what style to go for, you should try a pixie bob. It is the best hairstyle for square faces over 60. Also, ask your hairstylist for angular fringes as they will make your whole look more fun.
13. Deep Side Part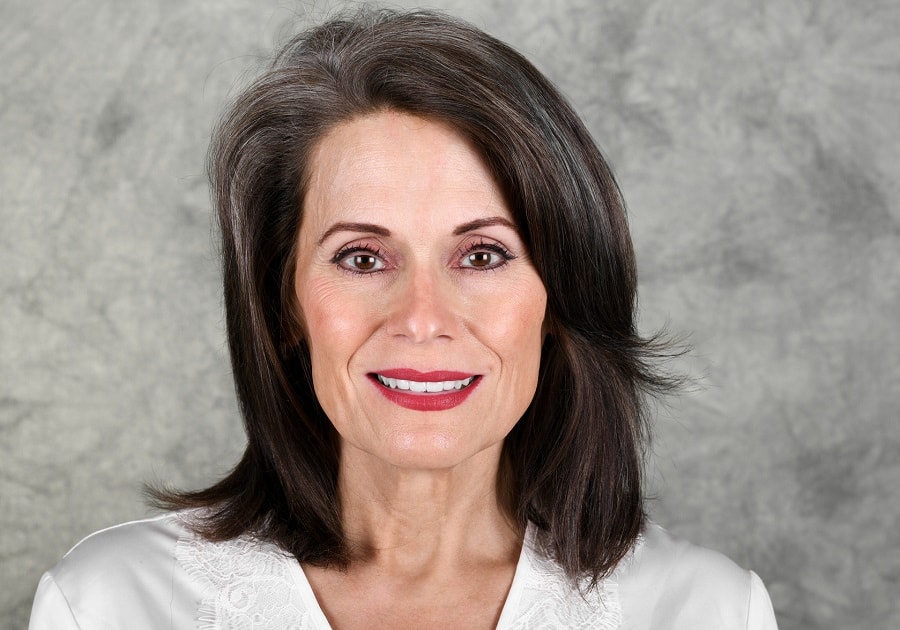 If you're not looking forward to a haircut, then try styling your hair in a deep side part. The deep side part always looks gorgeous on square face shape ladies as it elongates your facial features. It will add a softness to your jawline but make sure you're not going too deep.
14. Strawberry Blonde
Have you ever thought of coloring your hair? If you didn't do it in your teenage years, it is time to do it now.
The ideal option would be to go for the strawberry blonde as it brightens your face. Your whole look will be changed, and you will fall in love with your new look.
15. Curly Bob
This hairstyle is for ladies who have naturally curly hair. A Bob haircut looks great on beautiful square-shaped faces.
And when you go for a bob in curly hair, your look is magically changed. Keep this hairstyle to collarbone length and add some pieces of jewelry to have fun with your look.
16. Neat Pixie
Are there any rumors about pixies looking great when messy? Well, we regret to inform you that these rumors are not true. You can always change your look to a neat Pixie.
It makes you look more formal and direct. Also, wear a pair of glasses even if your eyes are not weak as it will make you look more firm and bold.
17. Low Side Ponytail
Have to pick up children from school but don't have time to style your hair? Try parting your hair from the side and making a low-side ponytail.
We can say this ponytail will go well with a square face over 60 and it makes you look so decent. No one will not even notice you made this hairstyle in a hurry.
18.
High Top Fade
A bold color always works for a high-top fade hairstyle. Try keeping the color of your hair black as black's a bold color.
Trust us, the moment you get out of the salon with this hairstyle, all eyes will be on you. Even strangers will come to complement how this hairstyle looks perfect on your beautiful square face shape.
19.
Wispy Bangs With Bob
Consider this as a signal to get wispy bangs and bob right now. It makes you look cute and firm at the same time. So whether you're going grocery shopping or presenting to your boss, this whole look is the one you should go for
20. Wavy Ponytail
It is time to style your old boring ponytail into some fun style. Bring your teenage years back with a wavy ponytail. Ask your lady friends to try this look with you. It will be like a group thing for you, and you'll end up having a lot of fun.
21. Short Bob
The list might run out, but ways of styling your bob will not. If you had a bob haircut in the past or your first time doing it, we advise you to go for a short bob. . This hairstyle is suitable for ladies over 60 who have thin hair. Coloring your hair blonde will be a good idea.
22.
Short Curly Hair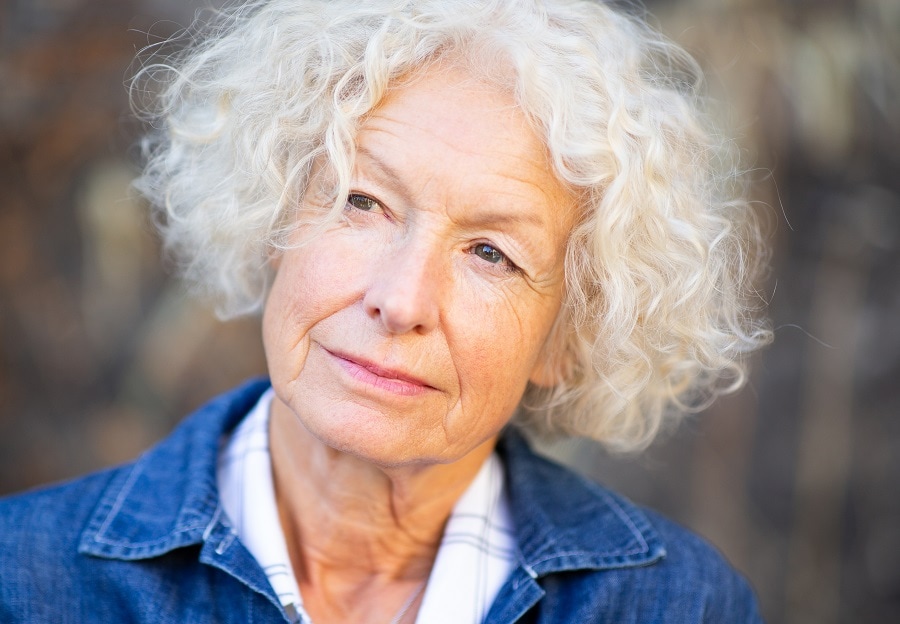 Personally, curly hair is one of our favorite hair types. You, curly hair ladies, are fortunate to have those beautiful curls. Try cutting your hair short this time but remember not to cut them too short.
An ideal haircut for square face would be to keep them just above your shoulder but below your ears.
23. Side Long Fringe
If you have medium length hair, this is the right time to get sidelong fringes. As a child, we all loved fringes, so why not become a child again? You can take your best friends with you and create great memories with beautiful hairstyles.
24. Straight Bob
Being over 60 doesn't mean you can't style your white hair anymore. This time try a straight bob when you go to the salon. Part your hair from the side to get a more cute look. This hairstyle is perfect when you're going to a wedding or on a date.
25. Long Curly Hair
A long curly hairstyle is best for a square face over 60 as it takes the focus away from your high forehead. You can try parting it slightly from the side to keep the whole look classic. Whether summer or winter, you will rock this look.
We hope that you beautiful ladies must have picked your favorite hairstyle till now. We tried to give you the list of the best hairstyle for square faces over 60. It is time to have some fun in your old years as you lived all these years for your loved ones.
Style your hair with any of these hairstyles, and everyone will be surprised by your brand-new look. Ask your gal pals to try these hairstyles with you now.