Not everyone is familiar with the diamond shaped face but it's common like other face shapes. People think it is hard to find hairstyles that suit their faces, but that's not true. With our top hairstyle ideas, you will believe that hairstyles are made for every face shape.
Your face shape is diamond if you have wide cheekbones and a small pointed chin. Every face shape is unique and beautiful, and when you style your hair the right way, it enhances your overall beauty.
Top 15 Hairstyles for Diamond Face Shape
Choose the styles as per your face cut to look gorgeous and bring your inner beauty in a more natural, classy look.
1. Long Wavy Hair
If you have long hair, then you can easily try this hairstyle. There are no turns or twists, making it quite an easy style. Just part your hair from the middle and untangle it.
If you have naturally wavy hair, then great, and if you don't, there's nothing to worry about. Use a curler to create light waves, and your hairstyle is ready.
2. Strawberry Blonde Curls
This simple yet popular diamond face shape hairstyle works fine on any hair length. First, part your hair not exactly in the middle, just a little away from the center, and then start curling them outwards.
Do not make tight curls, as it will change the look. Instead, you can wear head accessories like a scarf or jewelry to give it a jolly look.
3. Blonde Straight Bob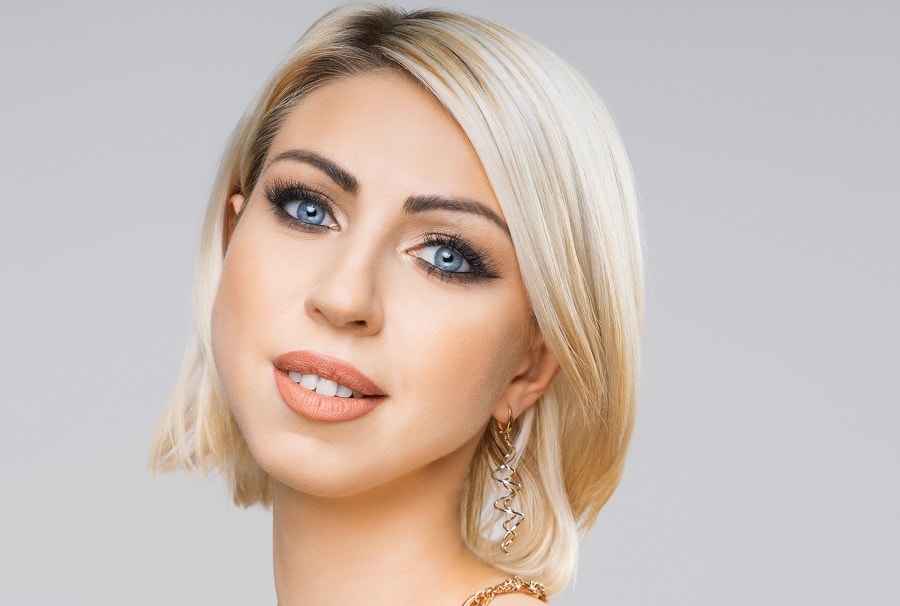 Straight bobs give a classy look whether you have round face or a diamond face. When you color it blonde, it gives you a more powerful look.
You can go to the salon to get a bob haircut and blonde hair color. Just make sure you keep the roots dark like black to maintain the classy look. You can pair any long golden earrings to lock the look.
4. Elegant Bun
What makes an elegant bun different from any other bun is that it combines a messy and tight bun. Take layers of your hair from the front, pin it to the crown area, and use hairspray to create a fluffy look. Then, tie the remaining hair in a loose bun but secure it tightly.
5. Beach Waves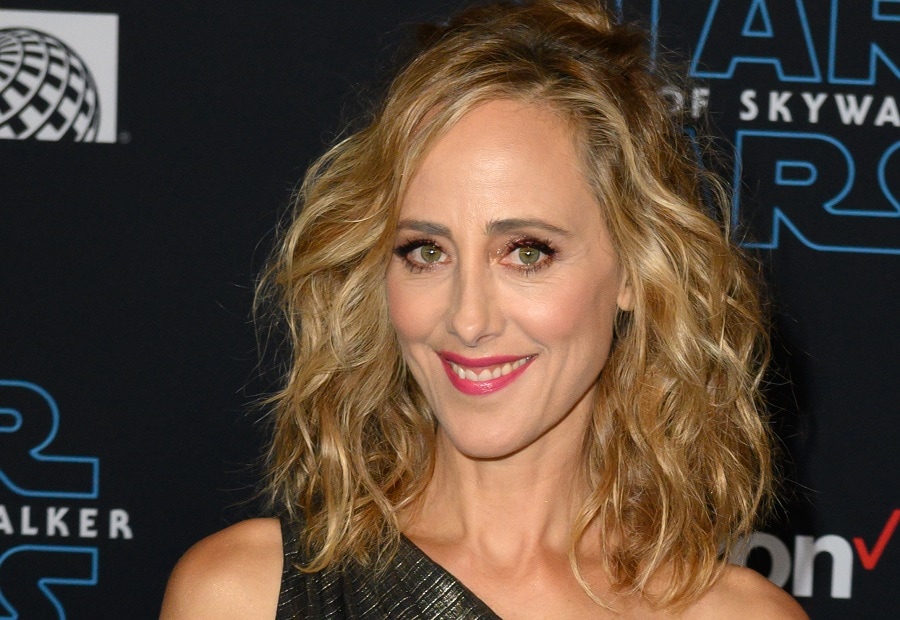 Beach waves are easy to make using your straightener. Take one section of your hair and use the straightener from the roots.
Now lift the straightener and curl the section towards your face and slowly take the straightener a little down. You'll see volume near your roots, do the same with the rest of the section and then your whole hair.
6. Lob With Short Bangs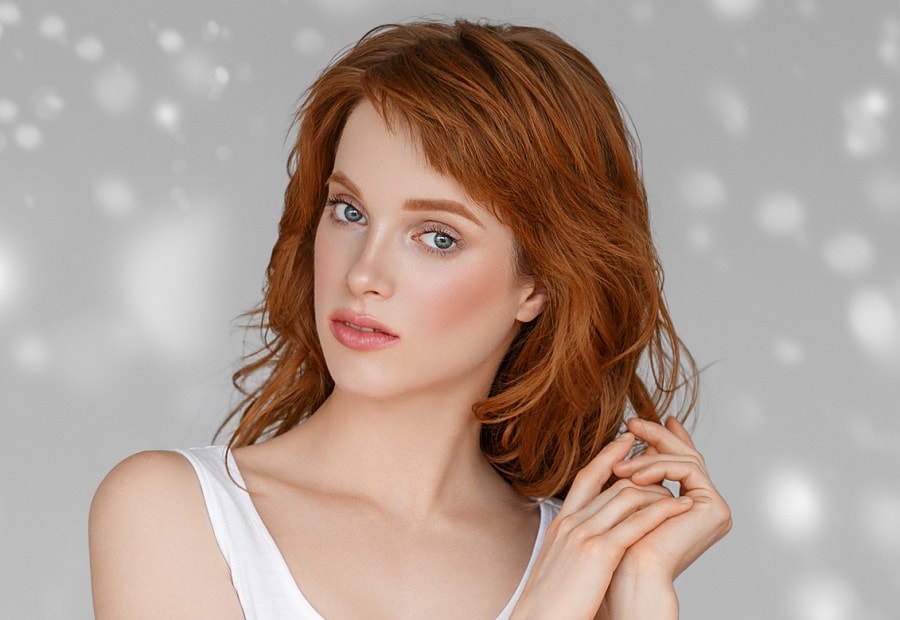 Another short and cute hairstyle for women with a diamond faces who are even big fan of bangs.
Take the risk of getting short bangs with a lob and see how well it suits your face. If you're thinking of coloring your hair, try ginger red hair color this time and trust us, you will not regret this overall look. This hairstyle is perfect for any casual hangout with friends or family.
7. Cool Champagne Waves
Waves suit well on girls whose face shape is diamond. Try curling your hair with very light waves to make them look a little wavy.
You can part your hair from the center and then take a section of hair from each side. Lightly curl this section of hair outwards and do the same for the other side.
If you're looking for hairstyles for thin long hair, then you should try curls. Curls make your hair appear a little full and draw attention away from your thin hair.
This hairstyle is very easy to make; just curl your hair in sections and part it from the side. That's all! You can make this hairstyle if you're attending an event, whether formal or informal.
9. High Ponytail
High ponytails look best on those whose volume of hair is very thick. You can use hairspray to set any frizzy on the front and give your style a neat touch.
You can make this hairstyle a little different from a simple ponytail by wrapping one section of your hair around the rubber band. This gives it the impression that you tied your hair with your hair!
10. Pink Bob With Bangs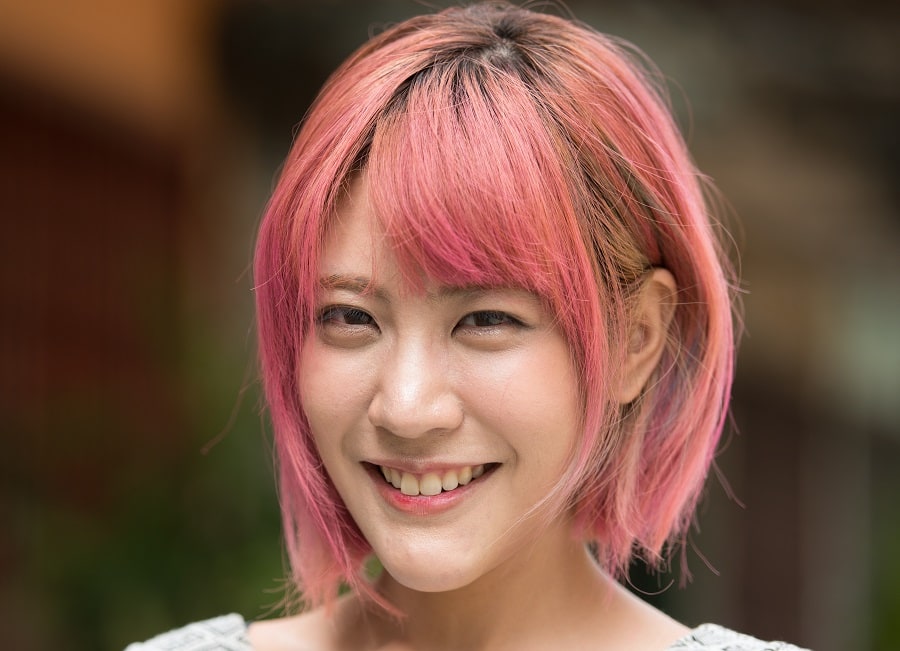 This hairstyle is for you if pink is your favorite color. You can turn your simple bob into something fun by having bangs and coloring it pink.
It is okay to take risks with your hair sometimes, and you never know when you'll get a fun hairstyle like this one. It's simple and unique at the same time.
11. Pin Up Hair Updo
If you like to keep your hair tied, try a pin-up hair updo this time. Divide your hair into sections. Now take the section from the front, curl it, and start pinning it where each curl ends in this section of hair. For the sides, roll it like a cylinder, and pin it. Make a bun with the rest.
12. Bob With Side Bangs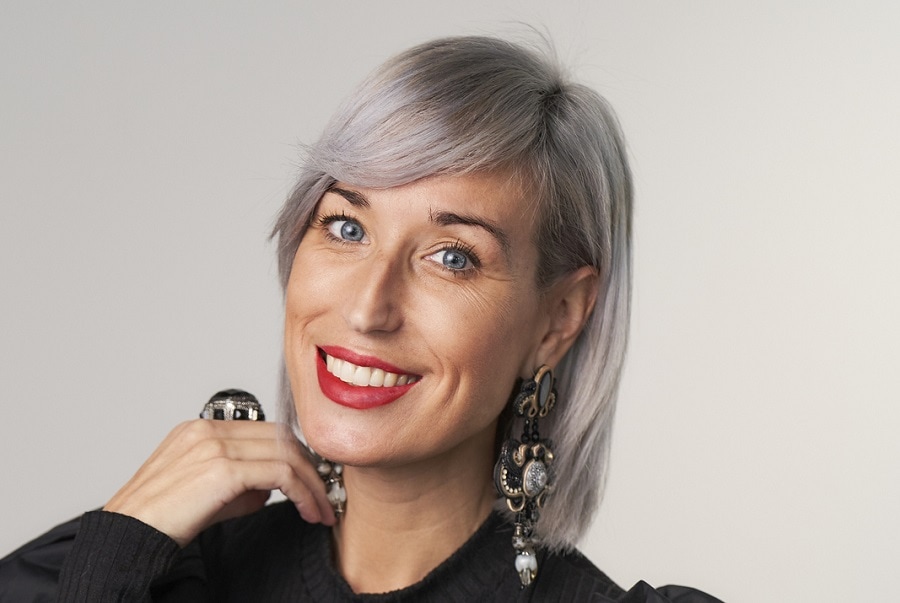 You can try middle-length bob with side bangs that suit your diamond face. If you want to color your hair, try a silver-blonde color this time. If you've naturally straight hair, this look will suit you, and if you don't, it's okay. You can straighten them.
13. Thick Blonde Waves
By thick waves, we mean you can try waves if you have thick hair. You can also try coloring your hair in strawberry blonde color to give your hairstyle a unique touch. You can part it from any side or just run your fingers to shift them on the side.
14. Wavy Champagne Bob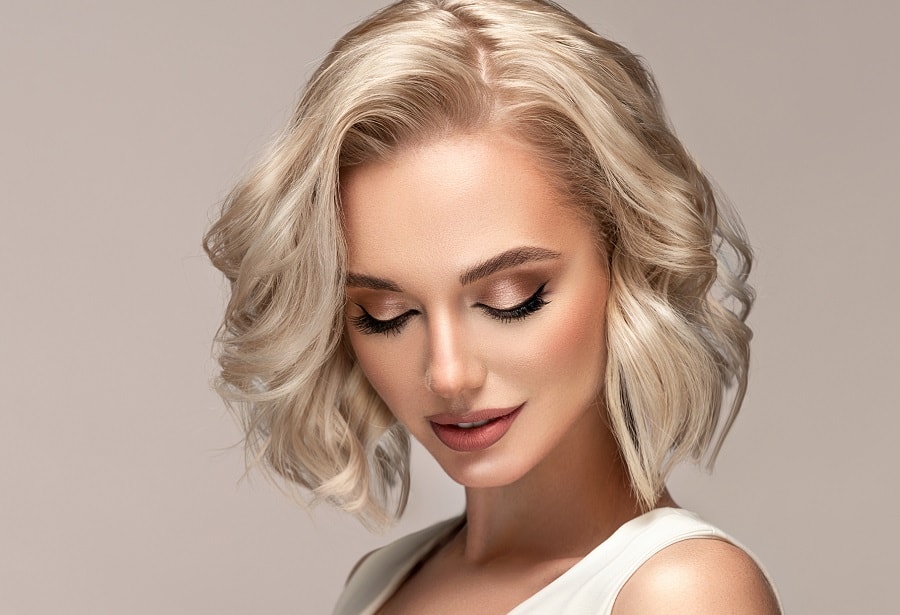 It is time to switch from a normal bob to a wavy bob. It will suit well on your face shape and enhance your beautiful features. You can try blonde hair color if you want to color your hair. Part it from the side, and your look is all set.
15. Pixie With Side Bangs
Pixie is a great haircut for diamond shaped faces. You can combine the pixie with side bangs and create a whole new look.
This look is perfect for any occasion, whether professional or casual. Try straight pixie instead of curly as side bangs suit on the straight pixie and add colored highlights to add more charm to it.
There's one thing you need to keep in mind while trying these hairstyles for diamond shaped face, and that is where you are using them and what you're wearing with them. Sure there's a hairstyle for each face shape, but you need to wear clothes according to that hairstyle.
For example, if your hairstyle has a more neat look, it would look good in a professional environment. Whereas for casual meets, you can try messy hairstyles. Overall, these hairstyles will suit your diamond face, and we know you'll rock them.