With its polished and neat look, thin hair may seem to be the hair texture of your dreams. But if you've been dealing with various fine hair issues ever since you can remember, you're well aware that it can quickly become a nightmare if you don't learn how to manage the problems that come with it properly.
Case in point: finding the correct type of braid that your hair can hold and preserve for hours. Lack of hair volume can certainly make thin hair extremely difficult to style. It's prone to tangles and isn't able to hold braids well.
But it is not impossible to braid thin hair as many celebrities with thin hair rocked their fine hair with a braided hairstyle.
If you've been pining after different braided hairstyles for years, you're in luck because you're about to discover some of the best braids for thin hair!
Want to Braid Your Thin Hair? Tips You Must Know
When it comes to creating Pinterest-worthy braids on fine hair, prepping is the key. Here are some helpful prep tips to get your thin hair braids ready:
Avoid washing your hair before braiding
Washed hair is a lot harder and takes more time to style and braid because it will lose the natural oils that will provide hair with extra grip and texture to hold the curls well.
Instead of washing your hair, use dry shampoo instead.
Apply styling mousse
This will also boost hair texture and grip. If you don't have styling mousse on hand, you can apply a pinch of styling powder to fine hair before braiding.
Don't forget your hairspray
When applying hairspray, try lifting your hair and spraying the product as it falls. In this way, all the braids will be properly coated with spray to last longer.
Braided Hairstyles Women With Fine Hair
We've compiled 15 of the best braids for thin hair below, so keep on reading!
Loose Braids
One of the best braided hairstyles for thin hair is loose braids. Instead of keeping your braids tight and secure, make it loose and carefree. Not only is it easier on the eye, but loose braids will also make your hair look thicker and more voluminous, which is a big plus!
Milkmaid/ Crown Braids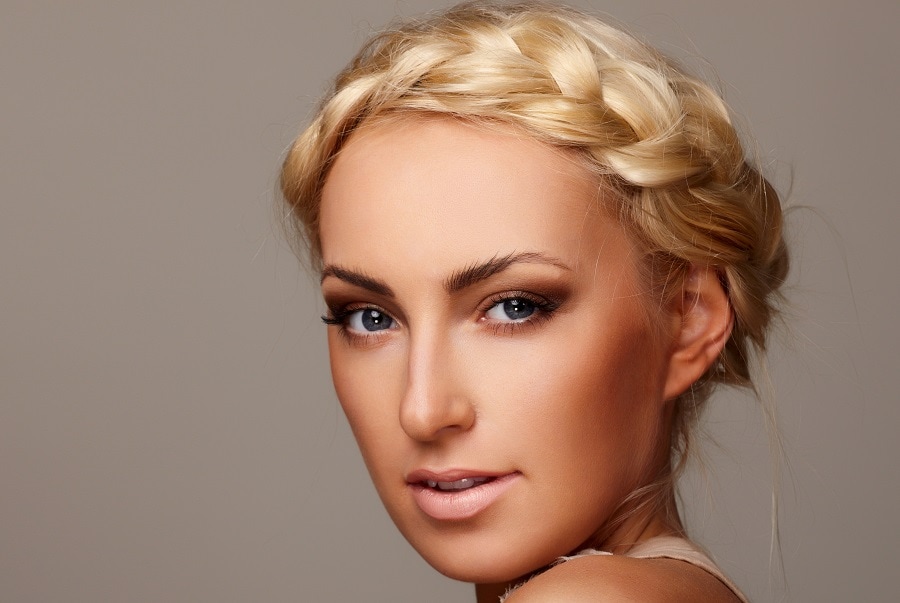 Are you tired of looking for ways to make your braids look thicker and more beautiful? Well, why not braid your long fine hair and wrap it around your head. These crown braids show it's the regal way to braid your fine hair.
Box Braids
It may not seem like it, but box braids are one of the braided hairstyles because it makes your hair look thicker in the healthiest way possible.
Here's the best part: this protective hairstyle will allow your hair to grow with minimal damage!
Fishtail Pigtail Braids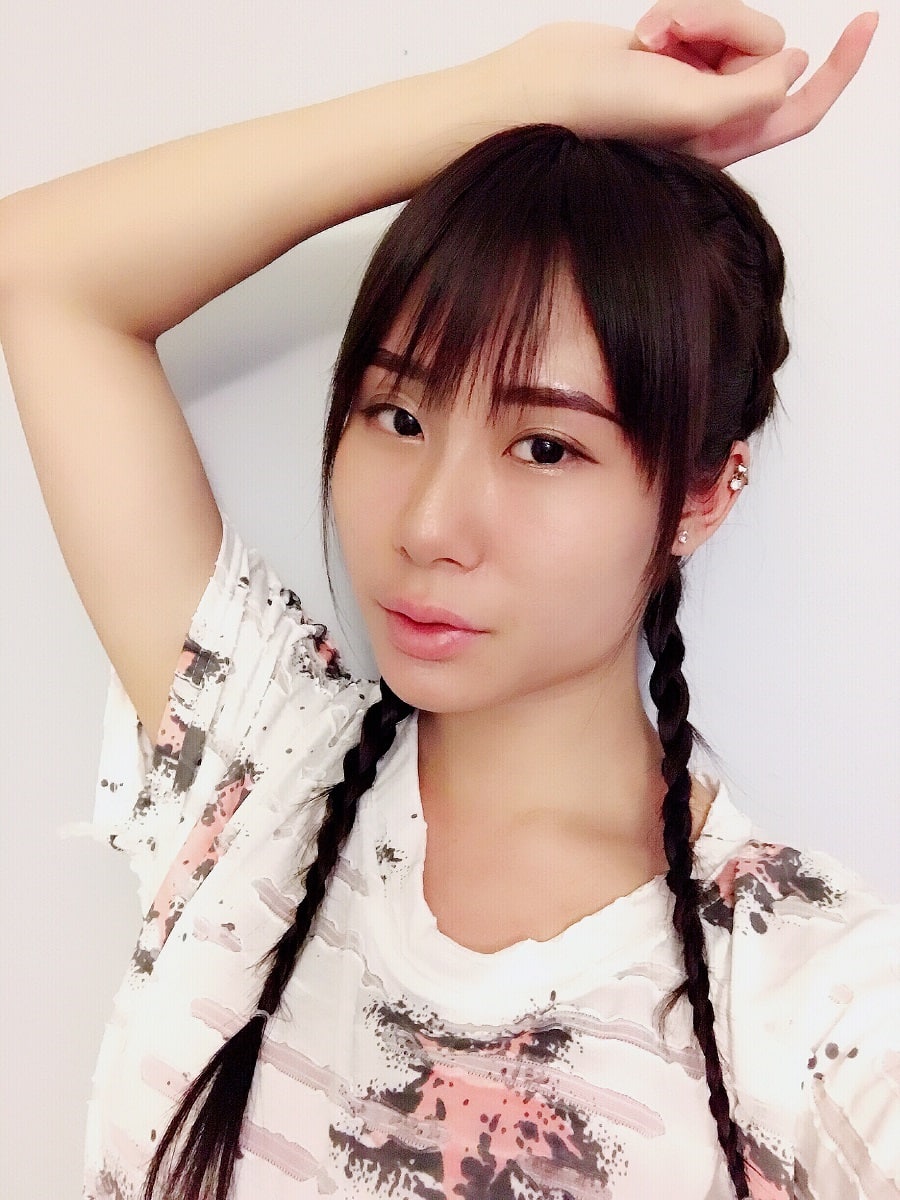 Who says you can't sport your favorite childhood hairstyle when you have thin hair? Not only will this allow you to jump on the braid bandwagon—but it will also make you look more fun and youthful!
Half Up Half Down Braid
If braiding all of your hair seems a bit too overwhelming for you, slowly work your way into the braiding world with this half up and half down braided hairstyle.
It's one of the best braids for thin hair because the half portion of the hair is straight, making your hair look thicker and bigger.
Boxer Braids
Have you ever bumped into someone with boxer braids and thought about how cool and unique it looks? Well, you can look cool and amazing too! Boxer braids are one of the most forgiving braids for thin hair as it works well on almost all hairstyles.
French Fishtail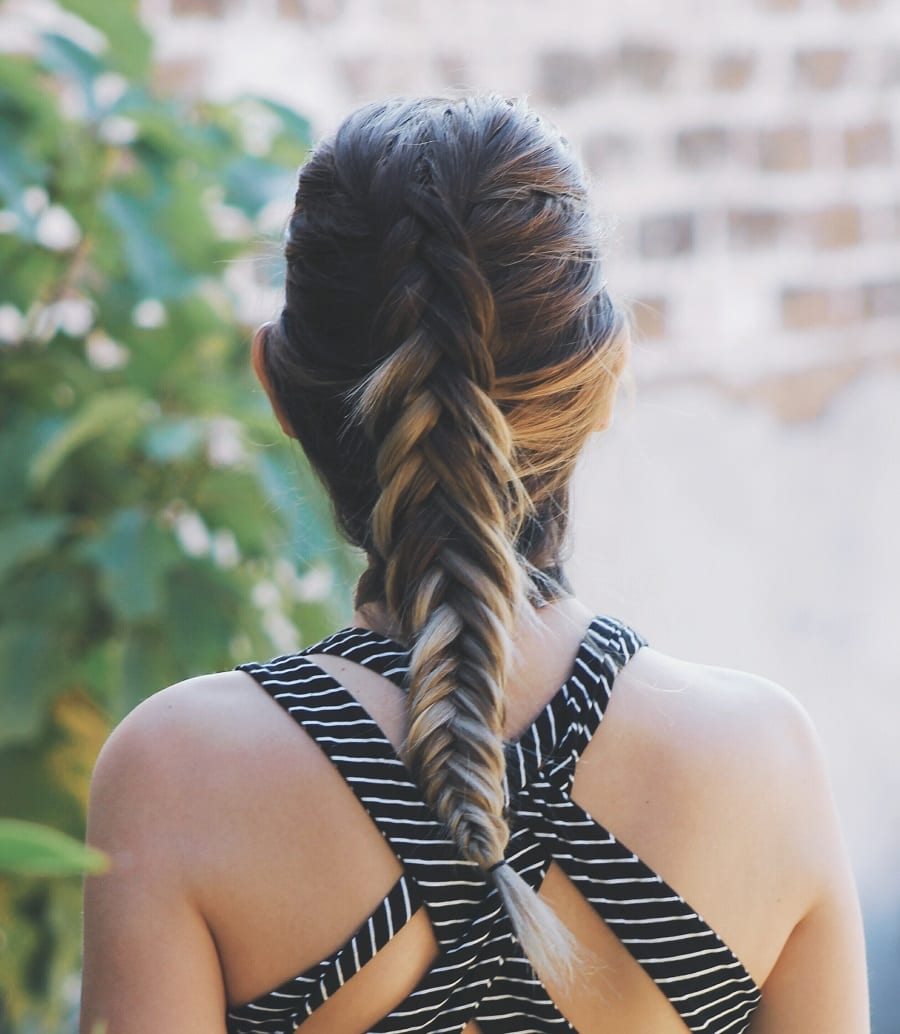 Fishtail braids are one of the most elegant hairstyles there are. Fortunately, you can try this hairstyle even if you have thin hair since it requires only thin strands of hair and not bigger pieces like the classic French braid does.
Pull Through Braids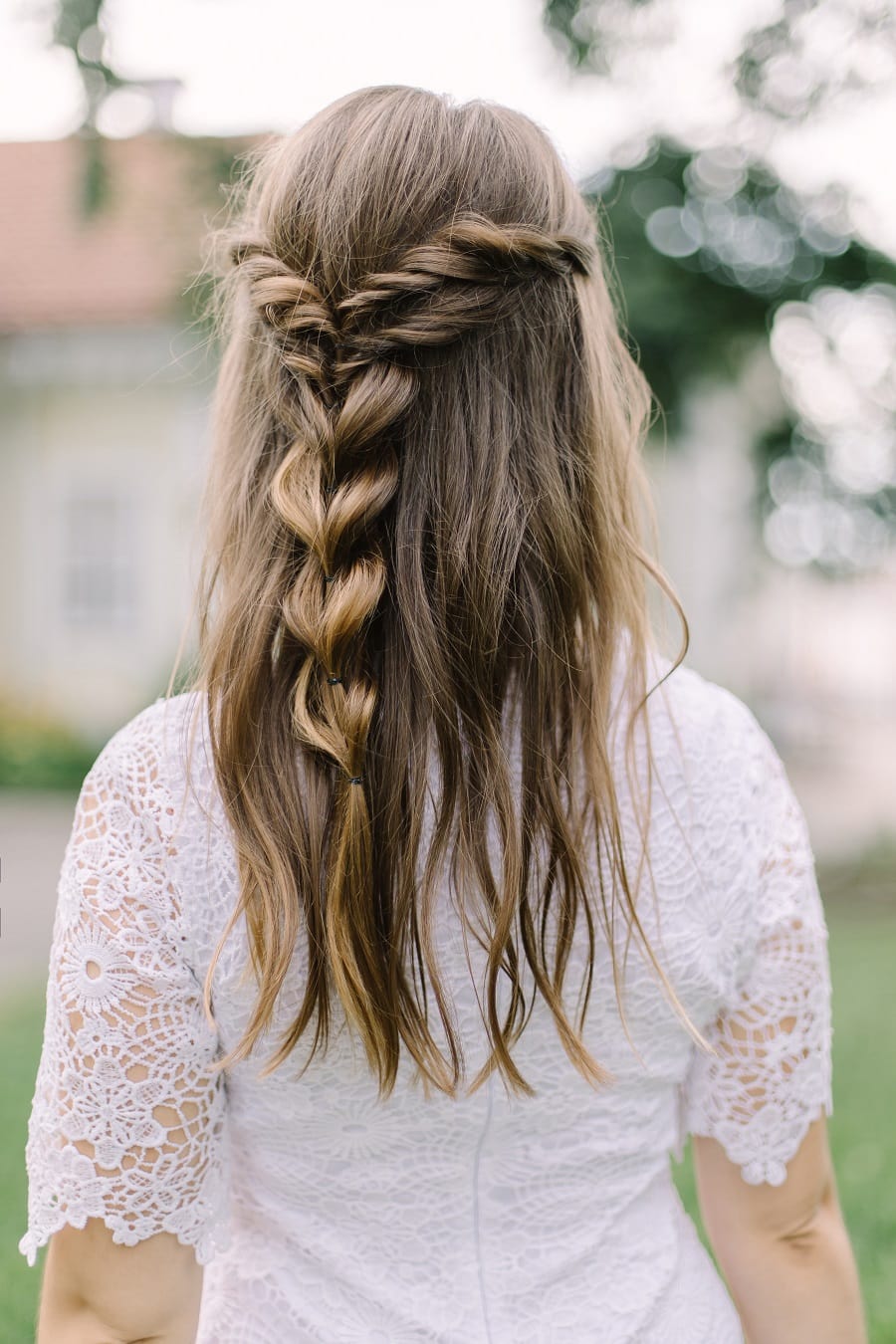 This is the most popular braid for fine hair because it makes hair look extra voluminous. The best part is it's easy to do even if it seems complicated.
All you need to do is tie your hair into a bunch of ponytails, then create a braided effect by pulling the ponytails through each other.
Romantic Boxer Braids
Boxer braids are not limited to cool and sexy—it can be romantic and whimsical. This hairstyle is perfect for a first casual date as it makes you look feminine and playful at the same time.
Short Milk Braids
Milk braids on a short hairstyle? Yes, please! It's a mixture of fun, edgy, pretty, and whimsical—the best of both worlds!
Crown Braid with Bouffant Hairstyle
Braids and bouffant? This may seem unlikely, but it can be a volume-adding duo when done right! The crown braid enveloping a bouffant hairstyle will make your hair not just thicker but bigger too.
Bubble Braid Hairstyle
Shy away from tight styles and classic braids and go for something different like the bubble braid hairstyles. What makes this effective in making your hair look fuller is its voluminous design, and it allows you to pull and loosen your strands.
Side Braids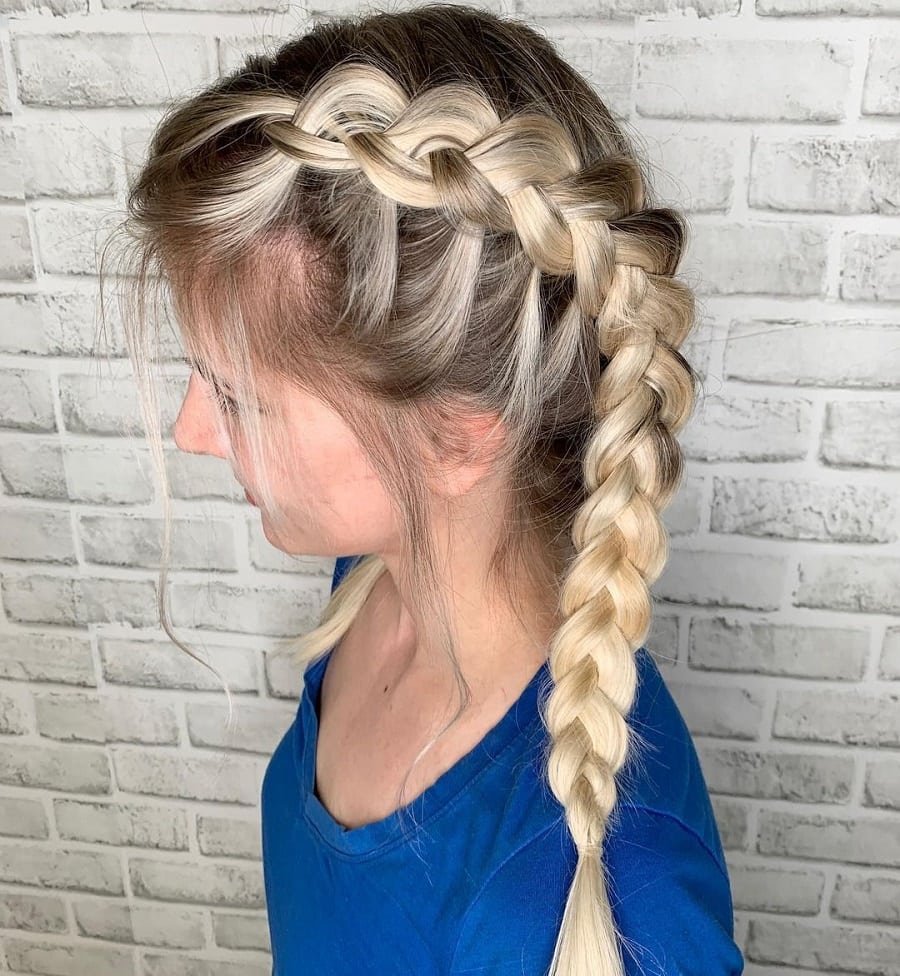 Similarly, the looseness of these voluminous side braids does wonders because it looks the hair fuller and bigger since it doesn't sit too close to your scalp.
Ladder Braid
Ladder braid might not be at the top of your list for the best braids for fine hair because it looks complicated. The truth is it's quite easy since it's just a combination of two popular braided hairstyles– a French braid and waterfall braid.
Bubble Braid with Pigtail Braids
Braids on braids? Yes, please! Since you're harnessing the volume-boosting effects of two braids on one hairstyle, you can surely solve your thin hair issues!
Creating braids on fine hair and making it stick is difficult—but not impossible. The different braids for fine hair that we've shared are the biggest proof that it's possible. You just need the right tools, a whole lot of hair spray, and the best braid hairstyle to make it happen.