Each woman is special in her own way and it should reflect in her personality as well. Every woman is different from the other, and thus, it is only just that they have a number of options to choose from, to highlight their personality, beauty, and taste in fashion when it comes to hair grooming. The hairstyle plays an important part in accentuating the beauty of women. As women tend to have different hair textures, they need unique hairdos, which maximize the beauty of their locks.
Women with straight hair are considered blessed as they can pick any hairdo, and will be able to carry it without any issues. Changing the hairdo will help you to revamp the entire look, without spending thousands on dress and accessories. If you are looking for the right cut for your straight locks, then check out these Straight Short Hairstyles for women. You will surely find a hairdo that will meet your standards. If you like, you can combine two different cuts to get a new and improved hairstyle.
Pixie Cut Side Fringe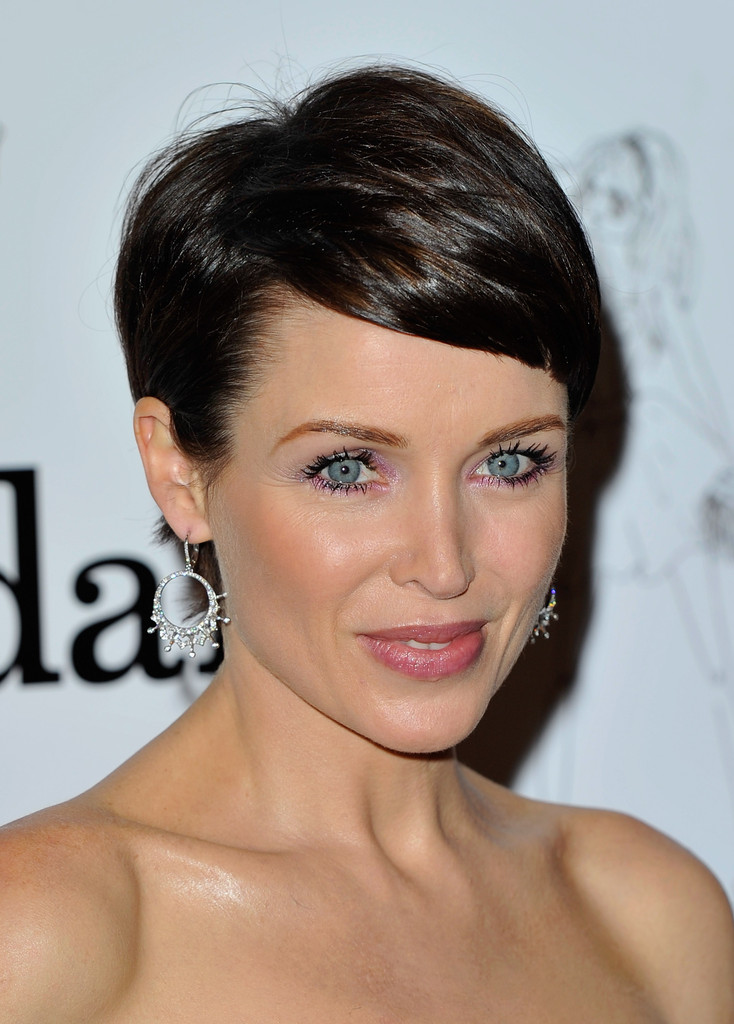 If you have a bold personality, and want to highlight it through your hairdo, then the Pixie Cut Side Fringe is the best option at your disposal. It is a fashionable style that will complement your dress with ease. In case you are not the type who likes to spend hours in front of the mirror, then this is the perfect pick for you.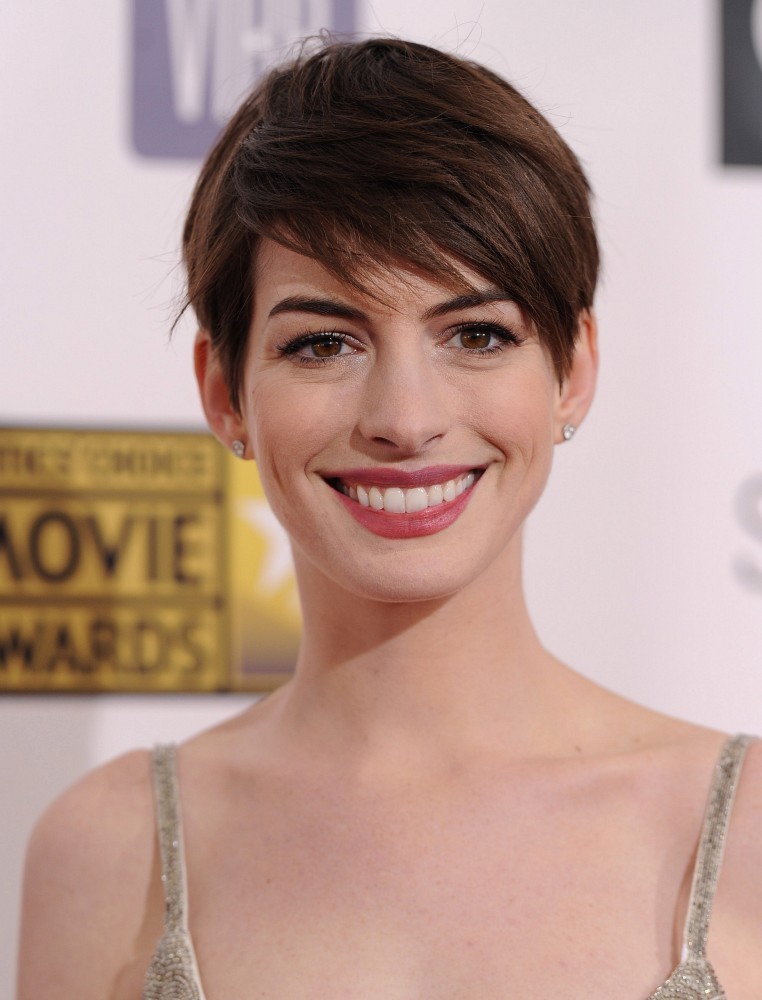 Bob Cut Short Hairstyle
If you think that the bob cut does not look good on women with straight and thin locks, then it is time to change the notion. The Bob Cut Short Hairstyle is a good opting for those who are not willing to go for long locks. Short straight tresses will add a hint of sophistication to the look. If you want to add some drama, then you can place a side swept bang on the forehead. It is best to opt for side parting with this hairdo.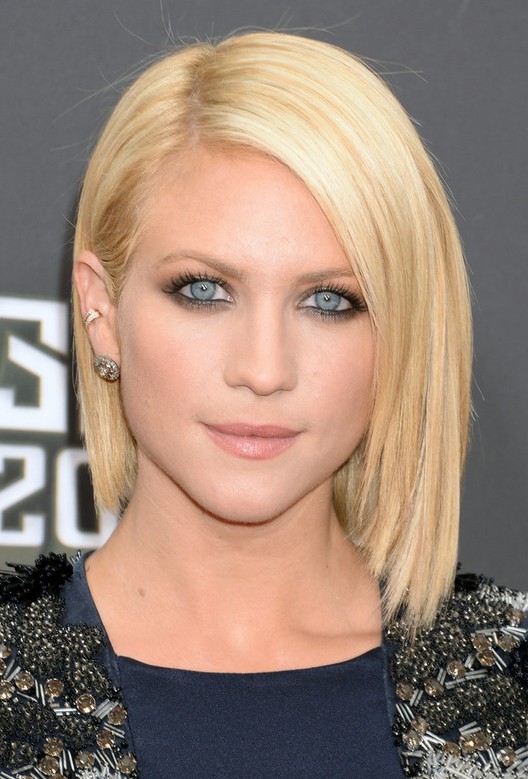 Shoulder Length Hairstyle for Thick Hair
Women who have thick and straight hair can try almost any hairstyle in the world. If you are tired with the straight locks, then you can opt for perming. But if you love the natural straight look, and want medium length, then sporting the Shoulder Length Hairstyle for Thick Hair style will come in handy. The hairdo has all the right elements, which will make you look ravishing at the event.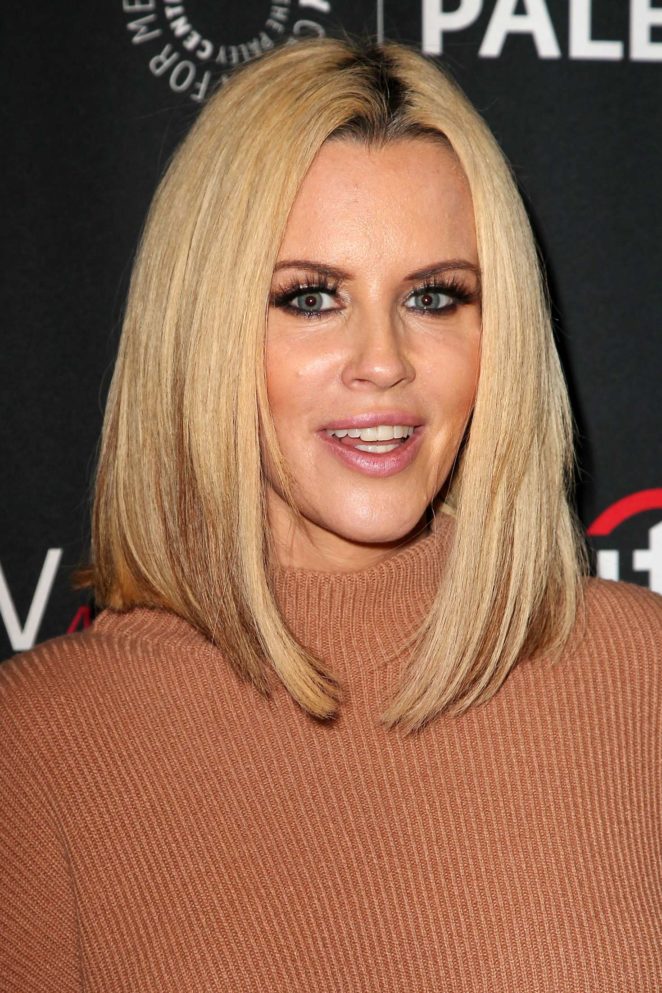 Blunt Bob with Bangs
Just as there are several variations of the pixie haircut, you will also get several bob cuts as well. Women who do not to keep their hair long, but also refuse to compromise on the style quotient; will vouch for the Blunt Bob with Bangs. If the candidate has cardboard straight hair, then this hairstyle will accentuate your look perfectly. Wear an A-line black or deep blue gown with this hairdo, and you can be rest assured that you will look far better than any other woman in the room.
Classic Bob with Full Bangs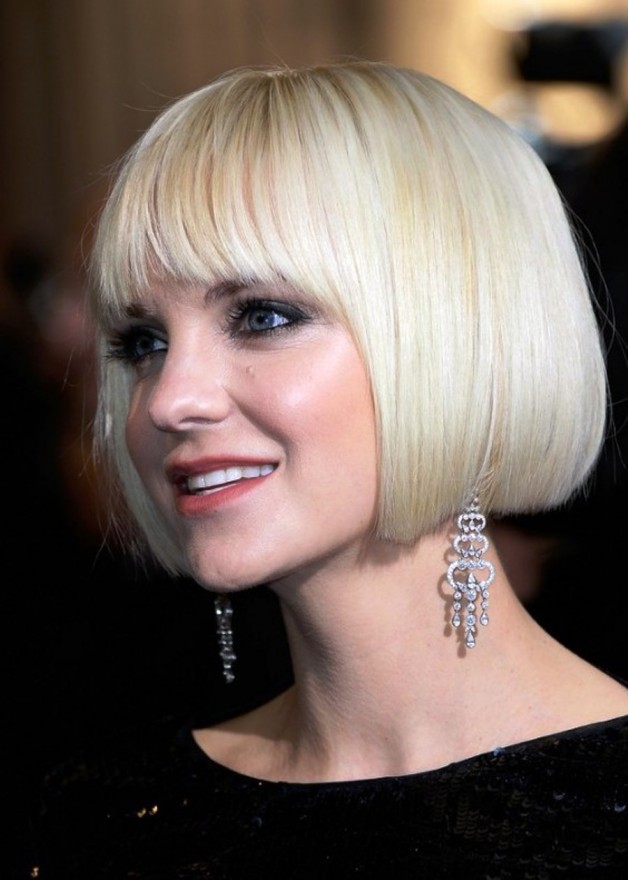 There are very few hairstyles which can compete with a classis haircut. If you are looking for such a timeless look, then ask your hairstylist for the Classic Bob with Full Bangs. The neat haircut will give you an elegant look. The presence of the bangs will offer that timeless and classic touch. If you are pondering which hairdo will suit your traditional gown or that special dress, then you can depend on this hairdo.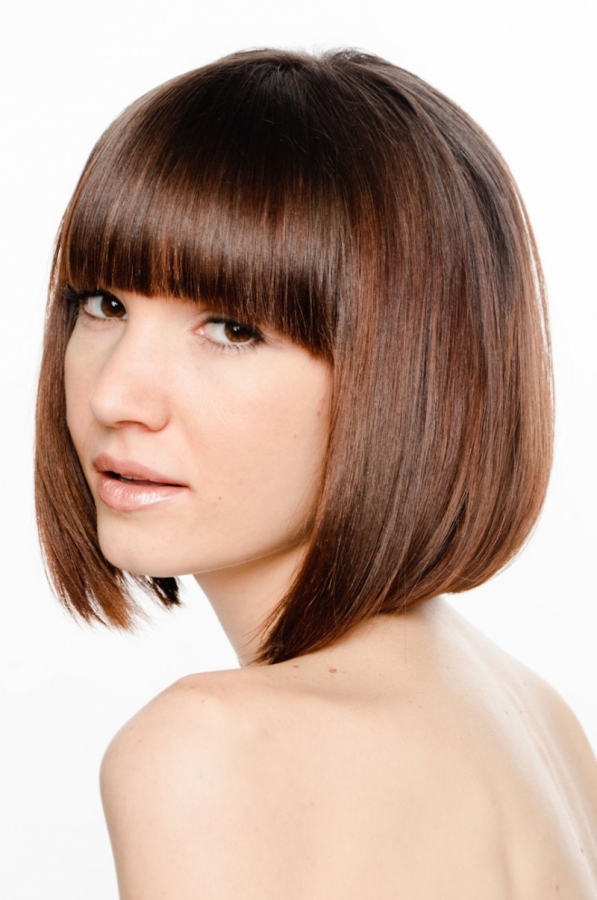 Slicked Side Parted Pixie Cut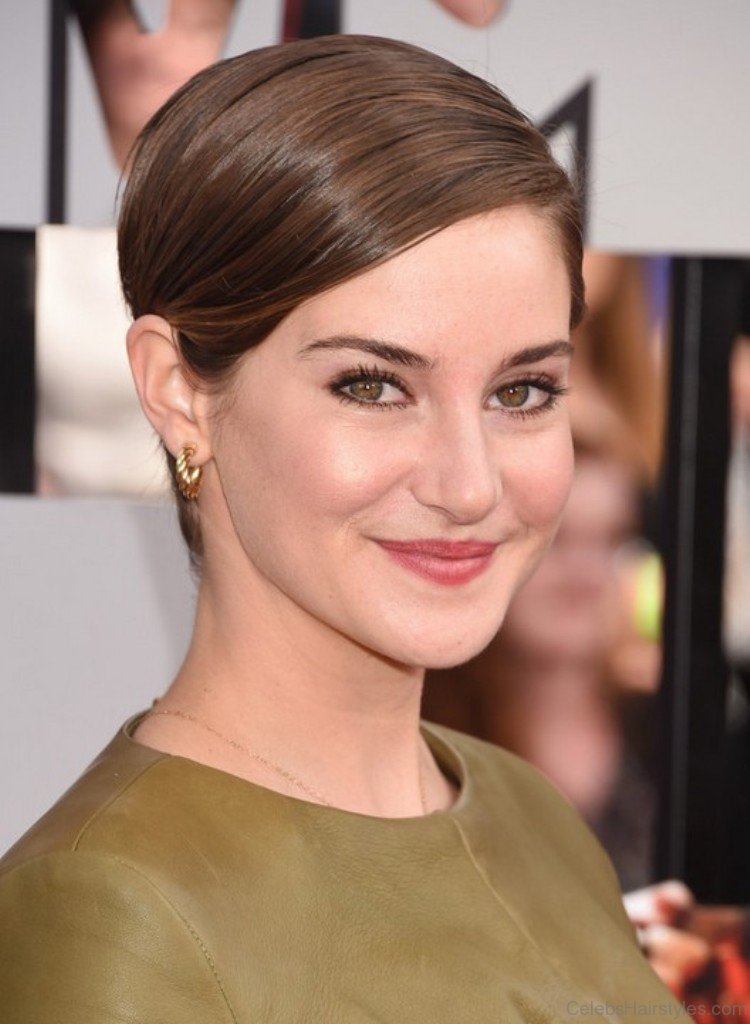 Another famous variation of the pixie cut is the Slicked Side Parted Pixie Cut. Side parting not only adds glamor to the hairdo, but also creates an illusion of thick and dense hair. If you have thin locks, then this is the hairdo that can save you from a lot of embarrassment. If you have to attend a corporate event or professional meeting, then this hairdo will complement your corporate outfit with ease.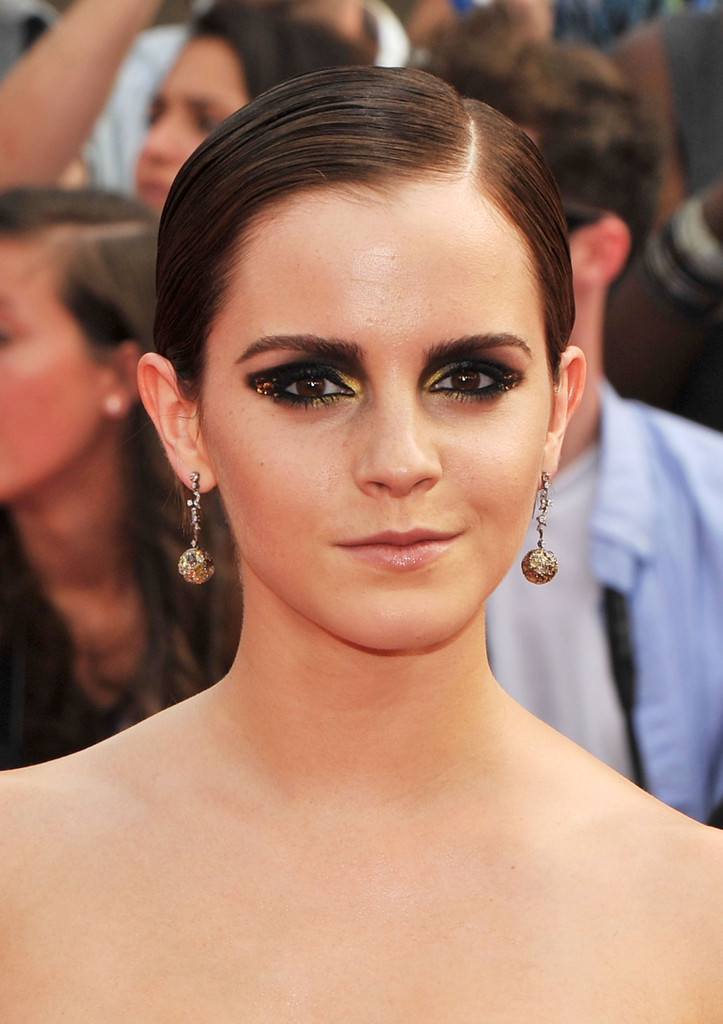 Swept Back Short Hairstyle
If you follow fashion shows or read magazines, then you must have seen numerous celebrities and female super models with this bold and hot look. If you want to look as bold and hot as them, then you can complete your party look with the Swept Back Short Hairstyle. The hairdo also requires a lot of hair gel to get the wet look. The "straight out of bathroom" look will assist you to make your own style statement.
Pixie Haircut with Side Bangs
If you are looking for a variation of the pixie haircut that will suit women with straight hair, then the Pixie Haircut with Side Bangs is a good option. The pixie cut will ensure that your hair is short enough not to fall on your face. But those who have broad brow, they can benefit from this hairstyle as it comes with thick bangs in front. These bangs hide the forehead and frame the face perfectly.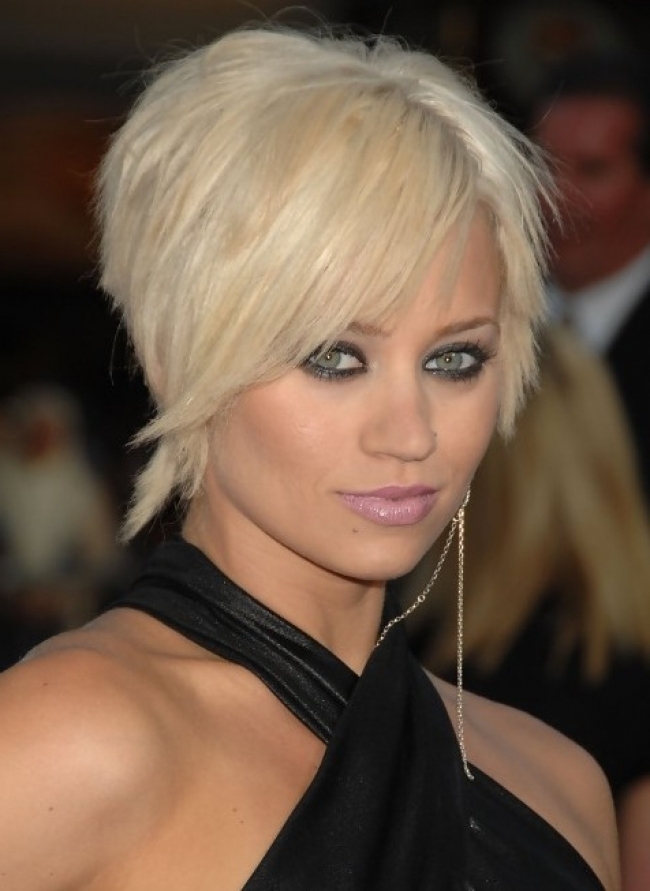 Slick Back Shoulder Length Hairstyle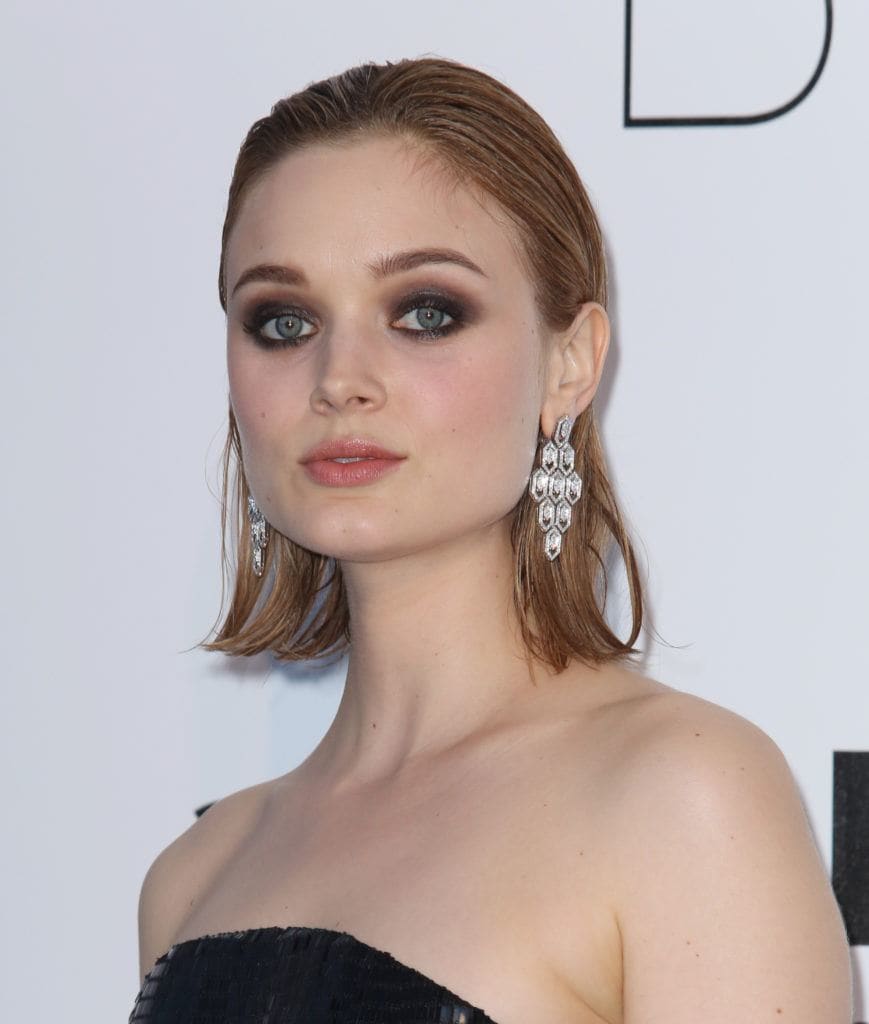 If you have straight hair, and you desire to keep it just long enough so that it comes till your shoulders, then the Slick Back Shoulder Length Hairstyle is what you need. Women who want to sport the wet hair look, they can opt for this haircut. Ask your hairstylist to put enough gel, and give your hair a thorough back brushing. Once the styling is complete, you will acquire the hot and bold look that you want.
Center Part Sleek Hairstyle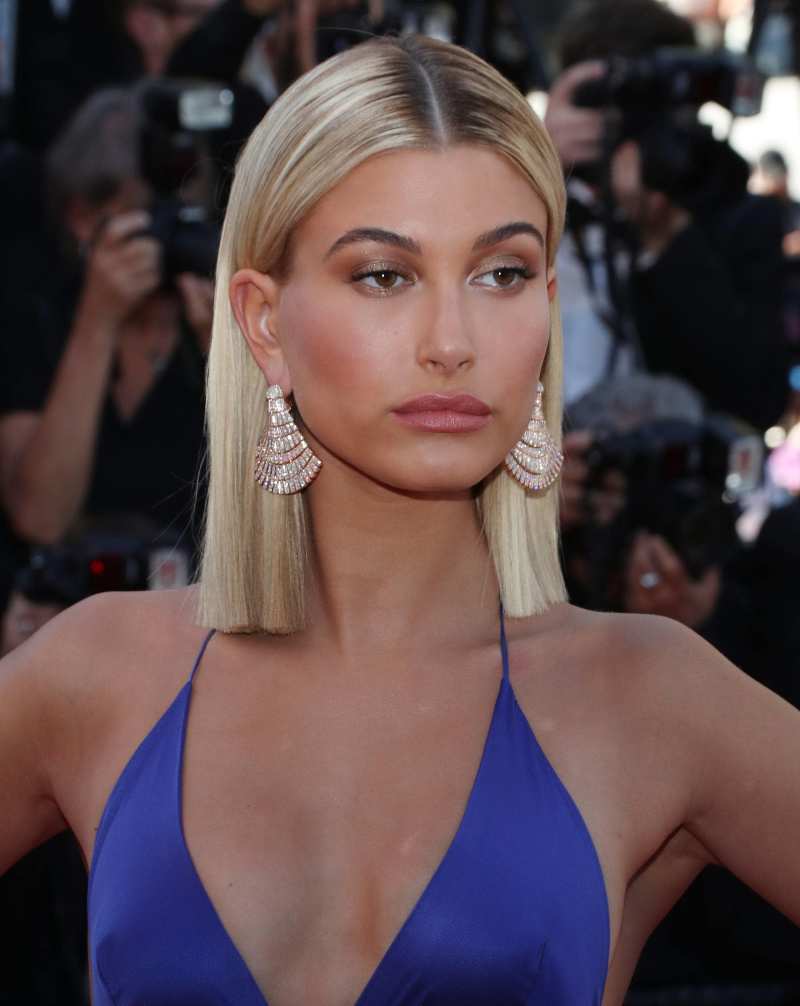 It is a well-known fact that central parting offers a neat look. If you have staring locks, then this type of parting will enhance your beauty significantly. It is easy to offer a sleek look to a woman who has straight locks. The Center Part Sleek Hairstyle makes the locks fall equally on both sides. You will get a formal look with ease. If you desire to maintain the sleek and well-kept look for the entire day, then apply a generous amount of hair spray or gel.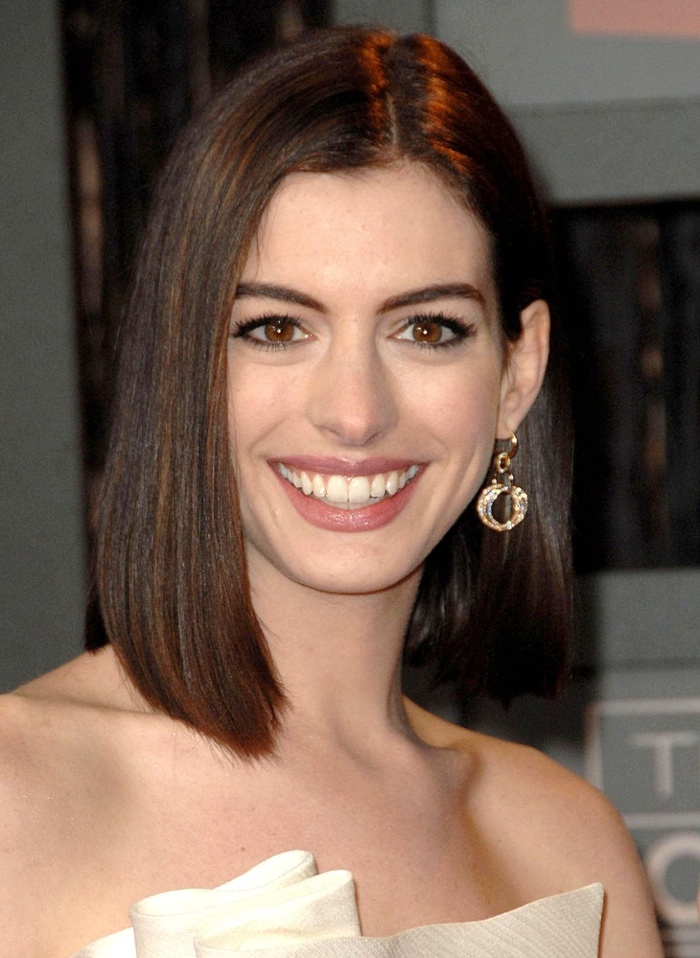 Straight Short Choppy Hairstyle
Another popular hairdo that has created a lot of buzz in the fashion industry is the Straight Short Choppy Hairstyle. If you want to give your hair an uneven look, then this is the best hairstyle that will meet your requirements. The straight yet unevenly chopped strands will fall on both side of the face, thereby adding drama to the entire look. The hairdo will complement traditional gowns as well as casual clothing.
Razor Cut Fringe Pixie Hairstyle
Women with straight hair can freely experiment with their locks. Straight hair is east to maintain, and it ensure that you need to break too much sweat to attain the desired look. In case you have a fondness for shorter hairstyles, then the Razor Cut Fringe Pixie Hairstyle will be an ideal option. The hair is cut short so that it looks like a cap on the head. It is a perfect haircut for formal gala events, as well as casual outings.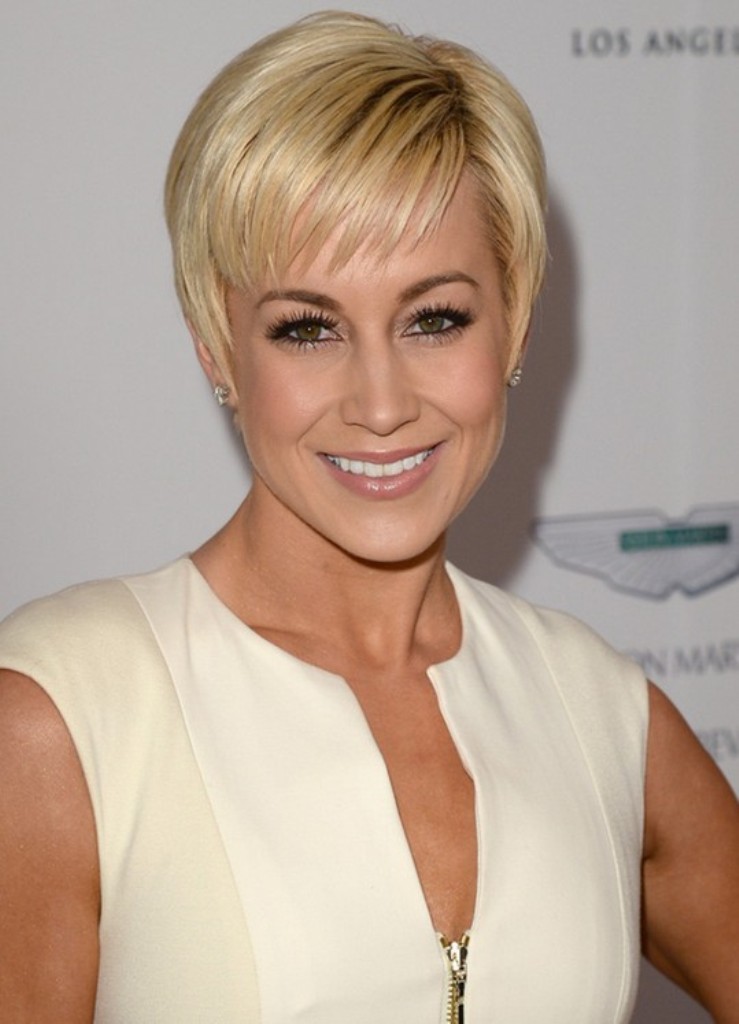 Full Bangs Bob Haircut
If you do not want to follow others, and desire to get a hairdo that will set you apart from the crowd, then the Full Bangs Bob Haircut is the best option. Women of all ages will be able to pull off this style without many problems. The presence of thick bangs, falling on your brow, will assist in concealing it, in case you have wide forehead. Apart from this, it also creates symmetry for the entire look.
Asymmetrical Short Haircut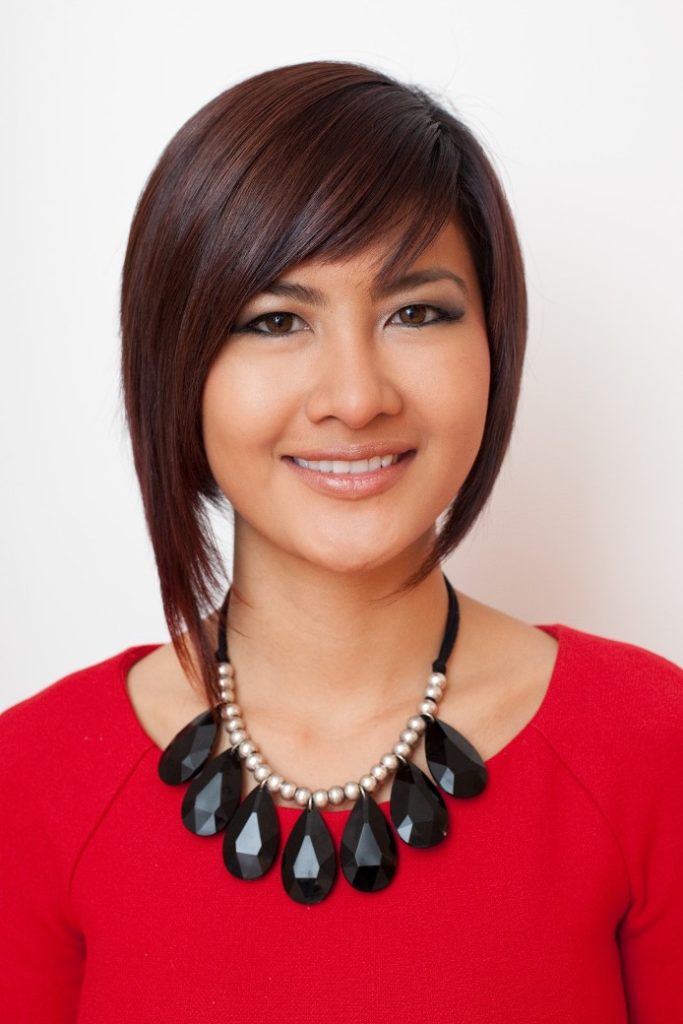 There are several women who do not want to experiment much with their locks. They have reservations against trying a flamboyant hairdo. If you have the same requirement, yet you desire to get a dash of glamor, then the Asymmetrical Short Haircut will come in handy. In this hairdo, you will get longer side swept fringes on one side only. The strands on the other side will be short. The straight hair texture will ensure that your locks stay in place.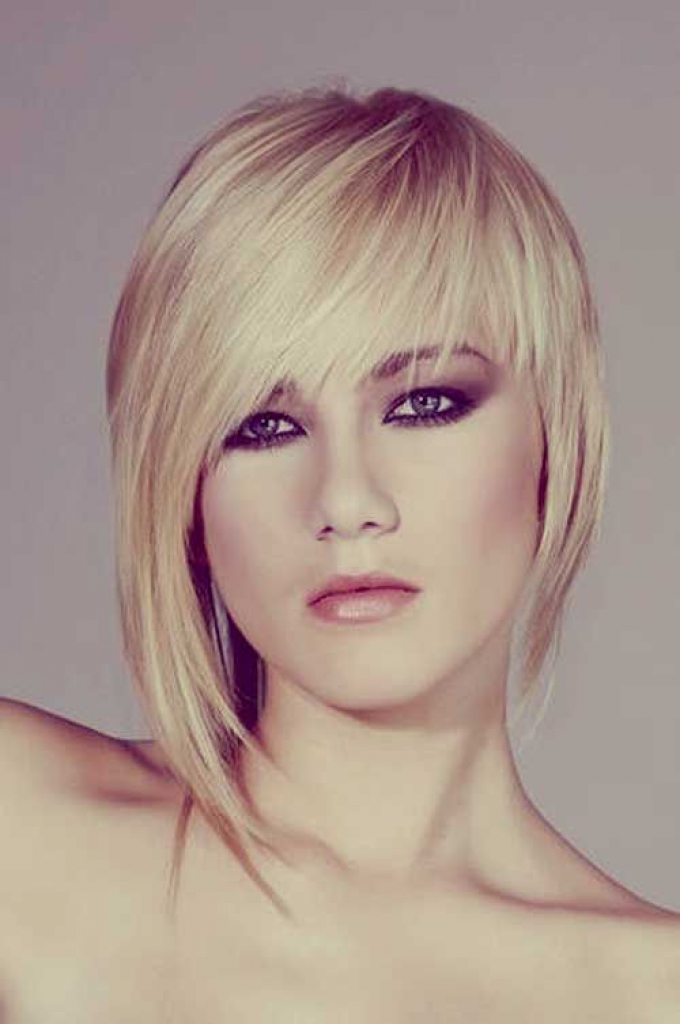 Highlighted Bob Haircut
Whether you have straight or wavy locks, if there is one hairdo that will suit your every requirement, then it has to be the bob. Ladies with straighter locks find the Highlighted Bob Haircut very attractive, as the thick hair segments layer the face in an elegant fashion. If you desire to attract the eyes of all in the room, then you cannot go wrong with this particular style. The hairdo will add richness to your look, and you can give accessories a miss.
Side Parted Bob
A side-parted bob is simple and chic at the same time. Side-part your short hair and comb them over. Create layers of different lengths to add movement to your bob. Keep your mane messy. The warm brown shade resonates with a carefree vibe. You can use a shine spray if you want to make your glossy.
The Mullet
Mullet hairstyles for women are getting popular day by day. This 80s trend has brought back edgy and rebellious vibes the cut was known for. Make your mullet more unique and bold by coloring them in a pastel shade. Violet hair color goes with the strong and defiant mullet hairstyle.
Inverted Bob
An inverted bob is easy to maintain and fashionable as well. If you have straight and fine hair, then you can style an inverted bob comfortably. Mid part your short hair and use an anti-frizz conditioner. Also, use hair cream for a sleek finish. An inverted bob makes a round face appear longer.
Choppy Bob With Long Fringe
Choppy haircuts create a daring hairstyle that is eye-catchy. Create an asymmetrical haircut with short hair on the back, with the front longer, and with choppy bangs. Ride the silver hair trend on dark roots to achieve the dual-tone effect. Jazz things up with green highlights near the base.
Pixie With Wispy Bangs
Shorn your hair tightly at the back. The length of the hair will keep getting longer from the nape to the top. Side part your pixie and add many layers throughout. Comb your hair towards your face to create bangs with your layers. This chic hairstyle will suit longer face shapes.
Asymmetrical Short Bob
Today with many women wanting to experiment with their hair and look different, asymmetrical hairstyles have become a new classic. Keep your hair long enough to frame your face on one side and cut them short at the other. Side-part your hair and backcomb your roots. Use a hair spray for final fixation.
Mushroom Cut
Mushroom cut or bowl cut has enamored many runways. Take the mushroom hairstyle plunge to give edginess to your short hair. Thick hair adds natural texture to a mushroom cut. If you have fine hair, use sea salt spray to maximize volume. With feathery layers, a mushroom cut among straight short hairstyles is effortless.
A Colorful Lob
A lob can flatter most face shapes. A shoulder-grazing lob is easy and versatile. Boost your hair color with a trendy metallic blue shade. Metallic blue give radiance to your hairstyle and offer a multi-dimensional look. Don't forget the chic beret and sunglasses to flaunt the Diva you are.
Silver Bob
Silver hair color is just not for the elderly anymore. It is being adopted by women of all ages as cool and fashionable. Silver hair requires maintenance and frequent salon trips but is worth every effort you put in. The bright silver bob cut has a natural glow and blends well with her pale skin color.
Short Hair With A Braid
Straight short hairstyles can be given a boho twist by adding a braid. A soft and sophisticated look is suitable for both casual events and formal gatherings. Part your hair and braid it starting from the top. Then, transform your look with whimsical hair color like pink to get the anime feel.
It seems that the craze for Straight Short Hairstyles will never go out of fashion. If you like any of these hairdos, then ask your hairstylist to cut your locks in a similar fashion. In case you do not possess the right hair texture for these styles, you can always opt for an artificial straightening hair treatment. Once the hair bonds break, you will be free to pick any style that catches your eyes. So, talk to the experts, and gather information about which style will suit your face best. Once you have the details, then you can take action accordingly.