Medium-length hairstyles are probably the easiest hairstyle since this demands low maintenance. Long hair needs huge attention and also the short hair does not fit all shapes of the face.
But medium-length hair can be managed easily as well as it fits most of the face shapes. But the medium short length hairstyles also need some care and you should also check how it looks on your face.
Medium Short Hairstyles can be a combination of different layers of hair strands. This is where a fusion of both short and medium can experiment thus one can select from more styles for your hair.
A huge number of people opt for the finest hairstyles to look bold and beautiful and that is the reason behind choosing different hairdos according to their hair color and length.
These factors are very important. The following hairstyles can help you in selecting the right one.
Straight Long Bob Hairstyle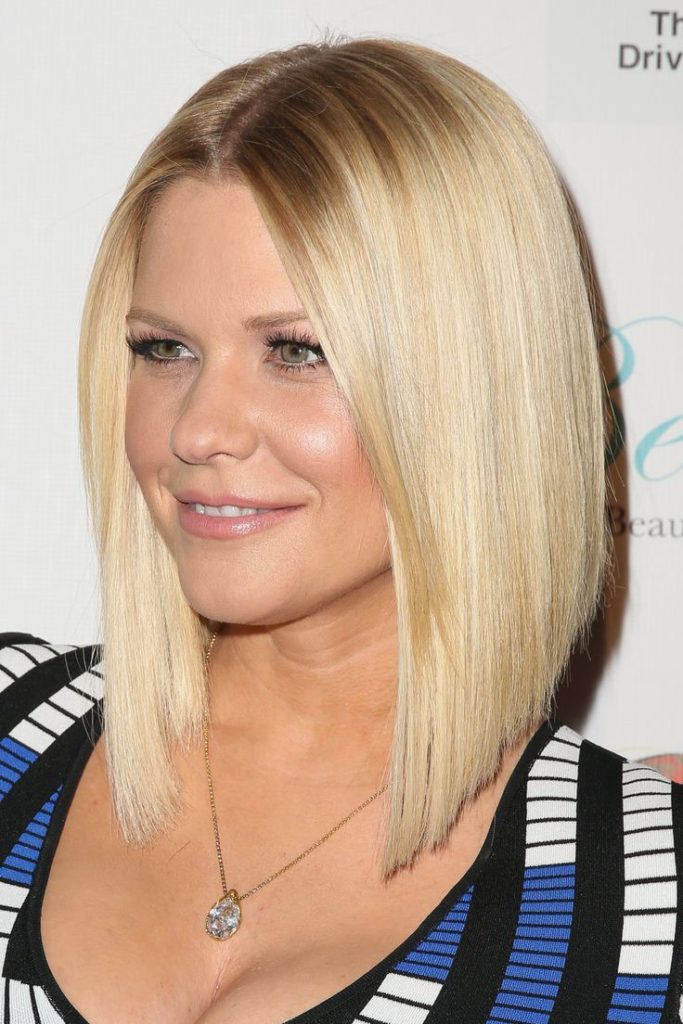 If you have straight and long hair, then going for the Straight Long Bob Hairstyle can be your finest choice. The shades of colors on your hair with sharp edges can make your appearance prominent in the crowd.
Women who actually like to look effortlessly sassy, this one is for you. Part your hair from the middle to get the style.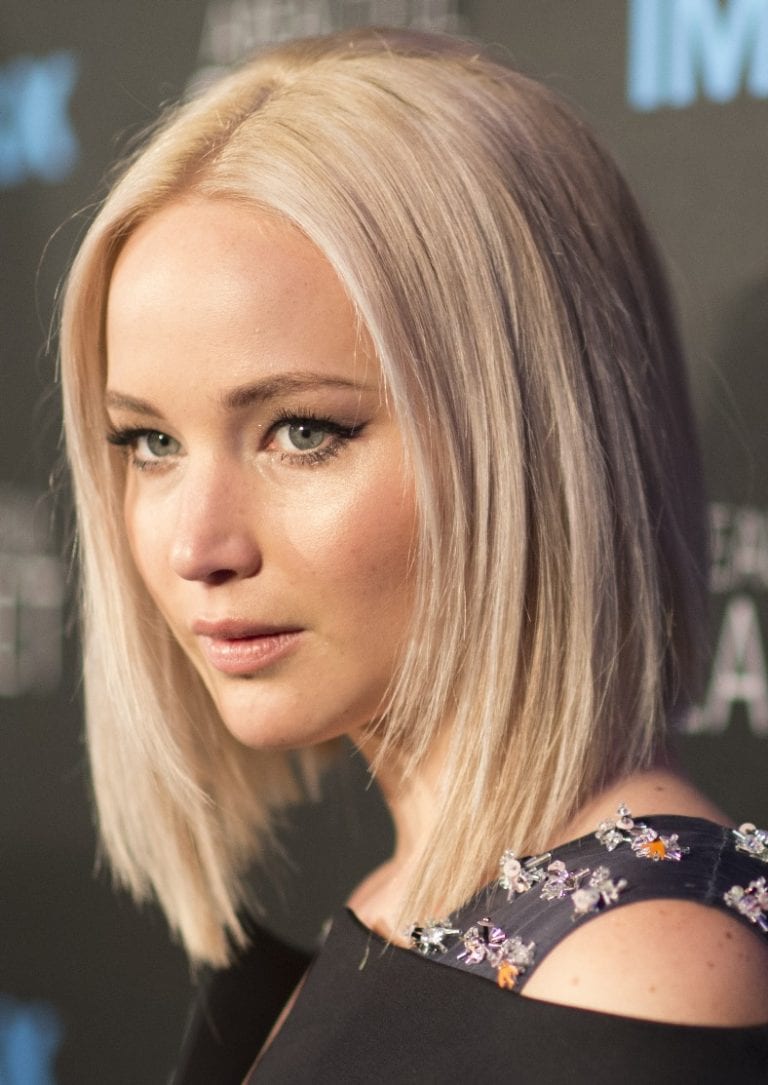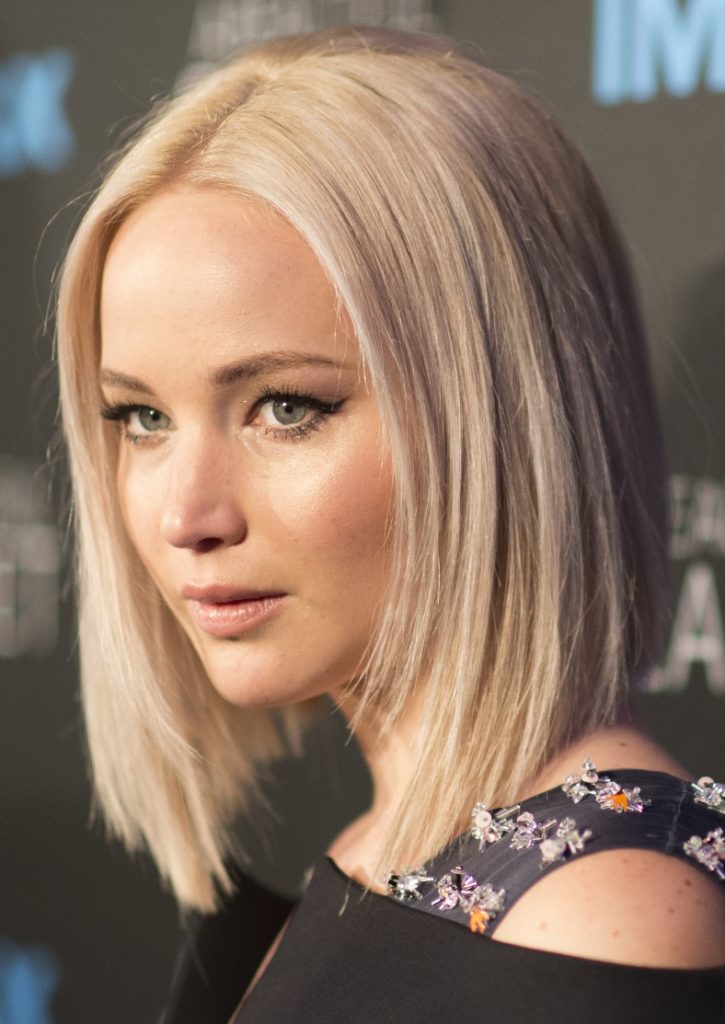 Medium Layered Hairstyle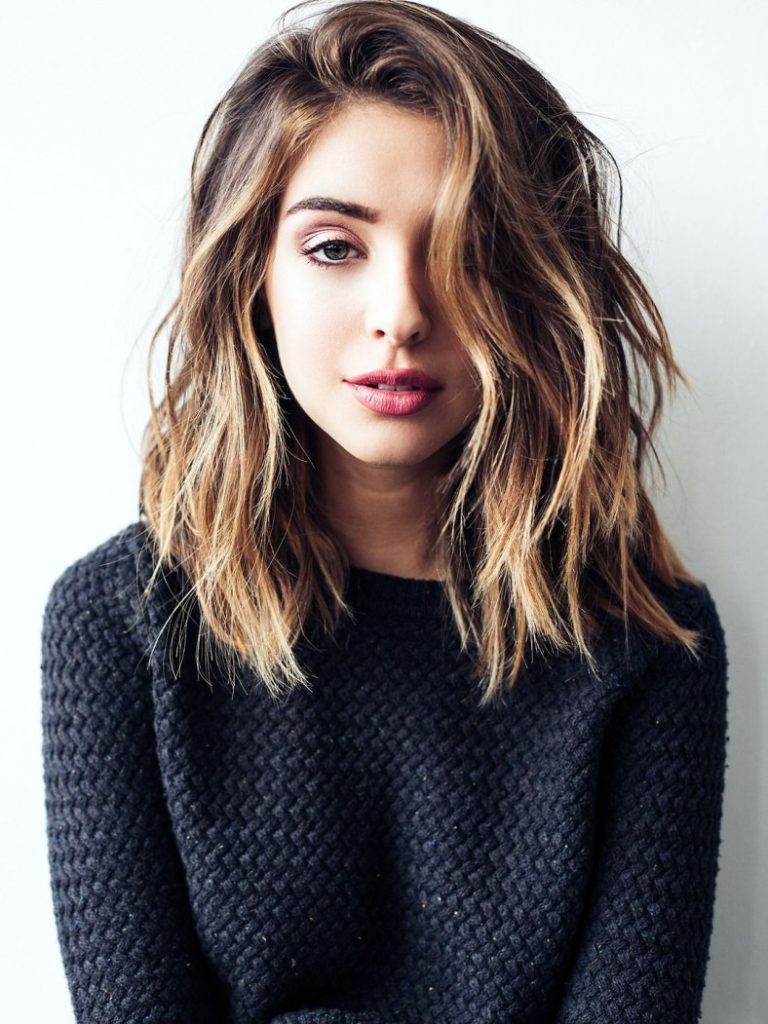 A casual new hairstyle can easily make your personality remarkable. If you have straight hair, you can try the Medium Layered Hairstyle. The ends of the strands become longer gradually.
It remains longer in the front to shorter at the back. This haircut is definitely going to make you look hot and happening.
The medium-layered hair will surely make your bob look sassier and absolutely elegant! To get the look to create a middle parting and let the entire strands be wavy.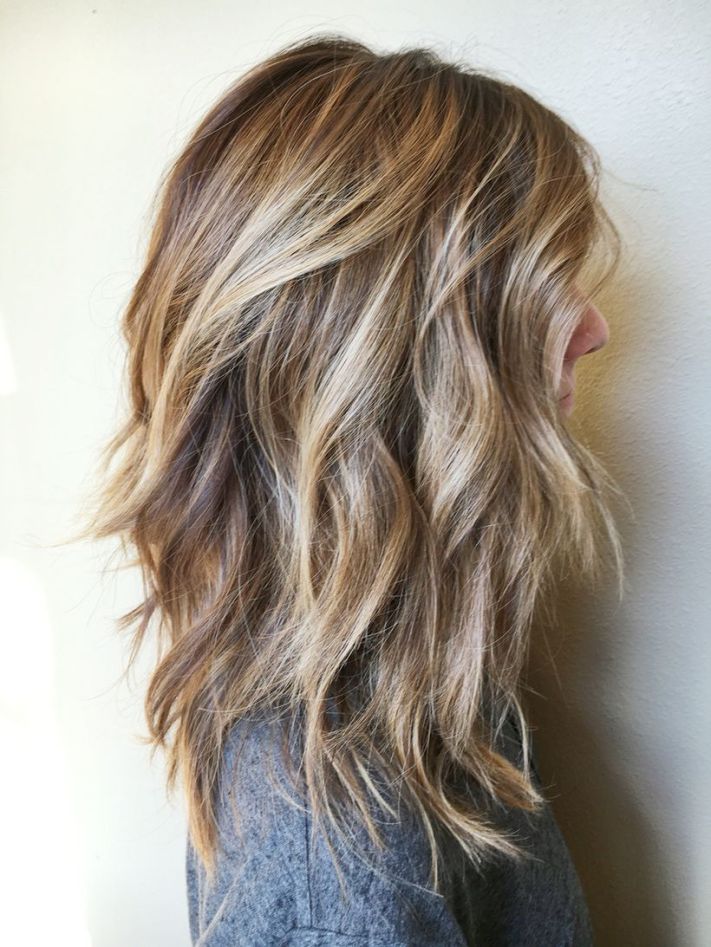 Side Swept Layered Hairstyle
Are you opting for the amazing and absolutely stylish hairstyle, which will be the talk of the town? Well, then this one can be your ultimate solution. Side Swept Layered Hairstyle is a lovely sight!
This medium and wavy hairstyle is absolutely perfect way to do your hair if you like your mane long and extensive.
This particular haircut will suit the round face the most excellent as anything shorter than shoulder length will add to the width of the face.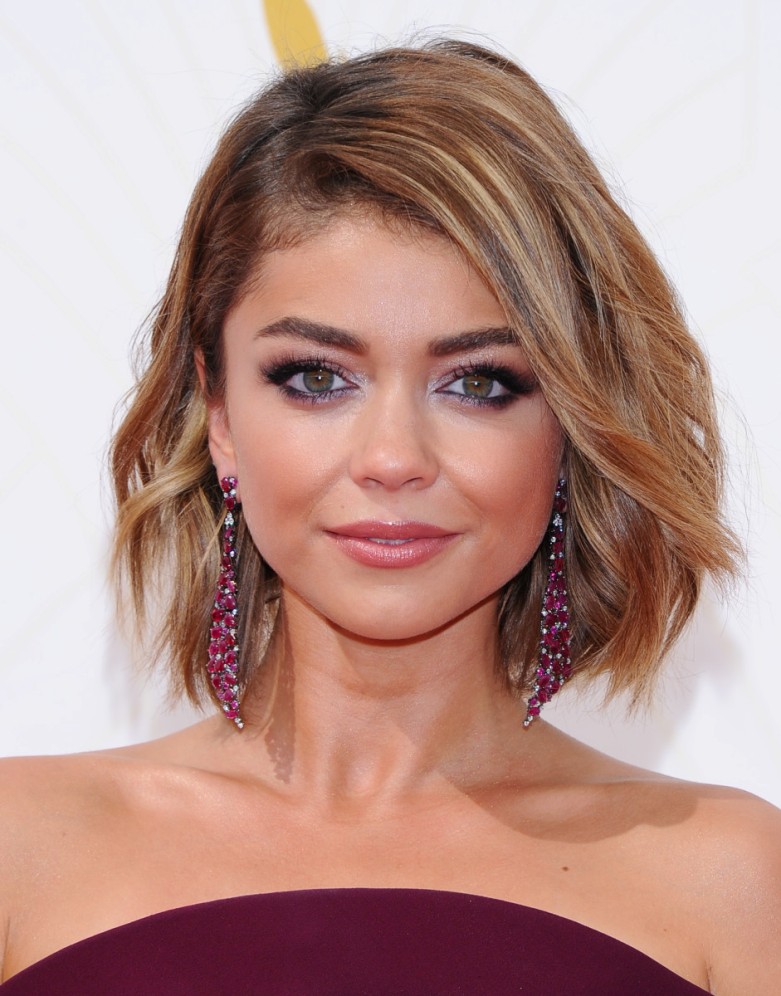 Side Bangs Curly Hairstyle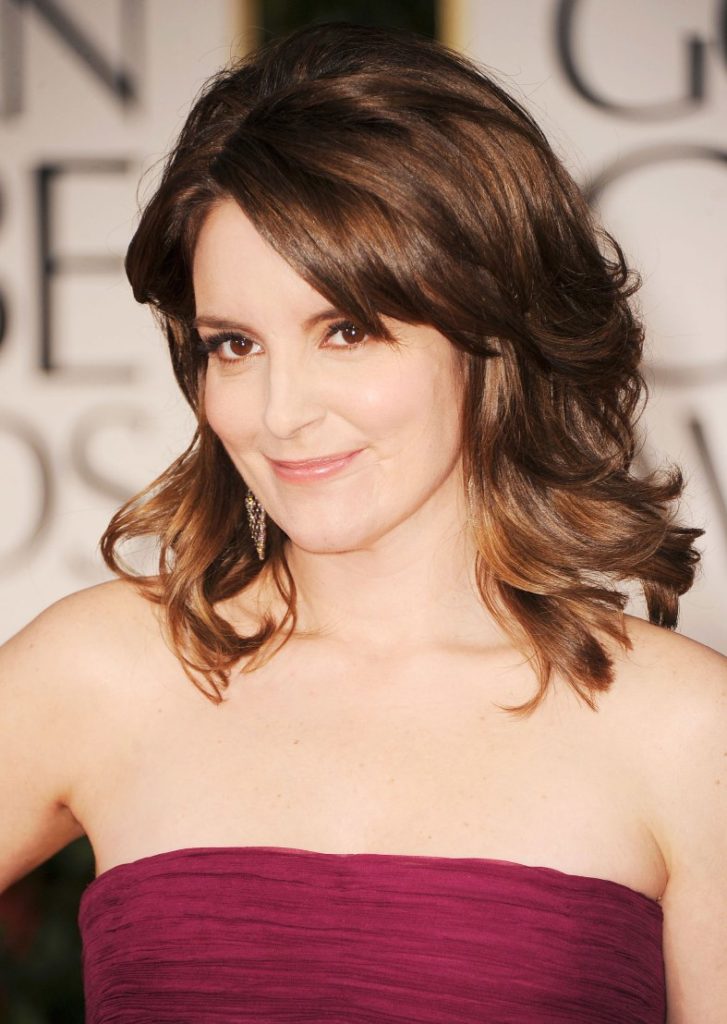 If you have a short and brown blonde hairstyle, you can easily try this one. The hairstyle makes you look absolutely fashionable and stylish.
The Side Bangs Curly Hairstyle and blonde dark rooted hair is an attractive way to do your short bob. Let the mysterious aura unfold with one side open and one side tucked bangs.
The hairstyle will look absolutely attractive on the curly hair and it also provides a bold and elegant personality.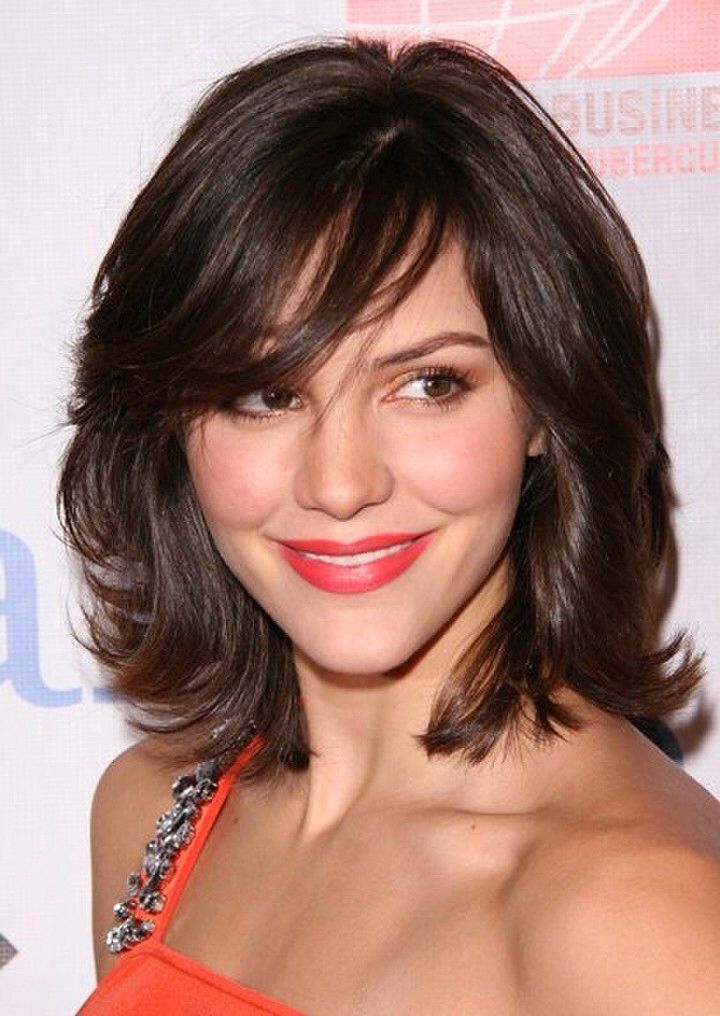 Choppy Hairstyle with Bangs
Choppy Hairstyle with Bangs will certainly augment the fashion quotient of your present look. As you just accommodate the hairstyle, the shape of your face and also certain traits of your look would be enhanced.
There are lots of ways you can liven up your look with this Wavy Bob with Choppy Bangs.
If you have a golden and smooth blonde hairstyle, you can easily choose this style to enhance your personality and boldness. Make a side part and then let the side bangs be.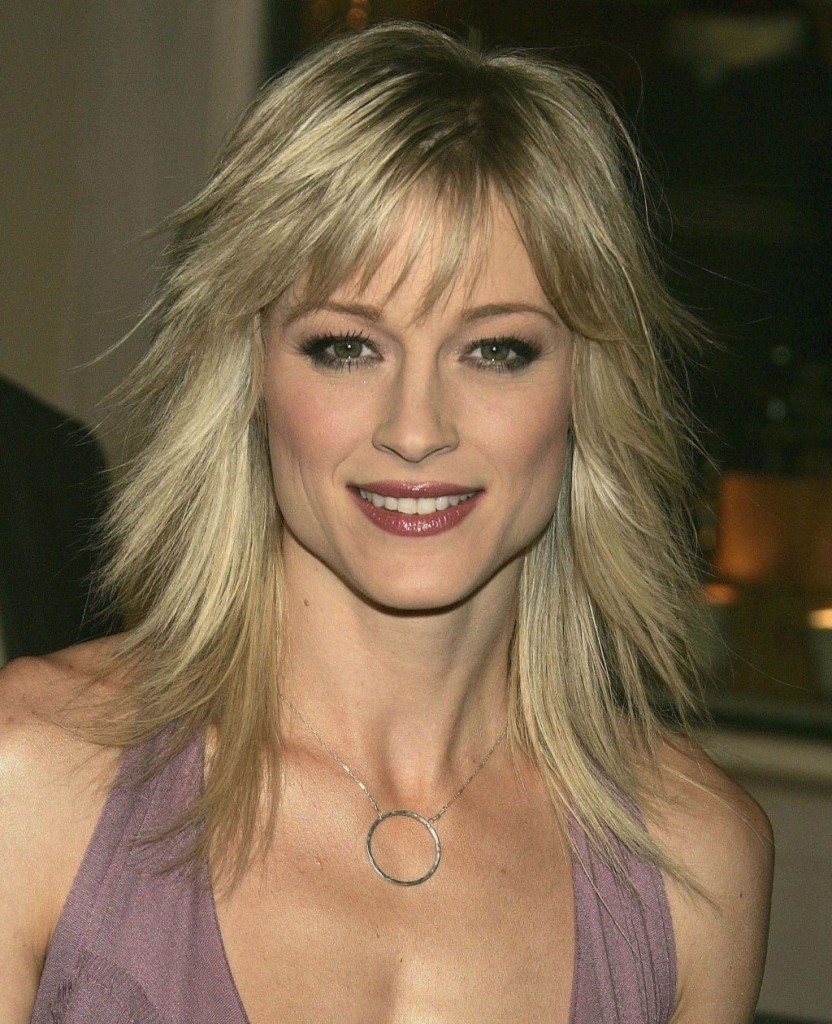 Wavy Short Haircut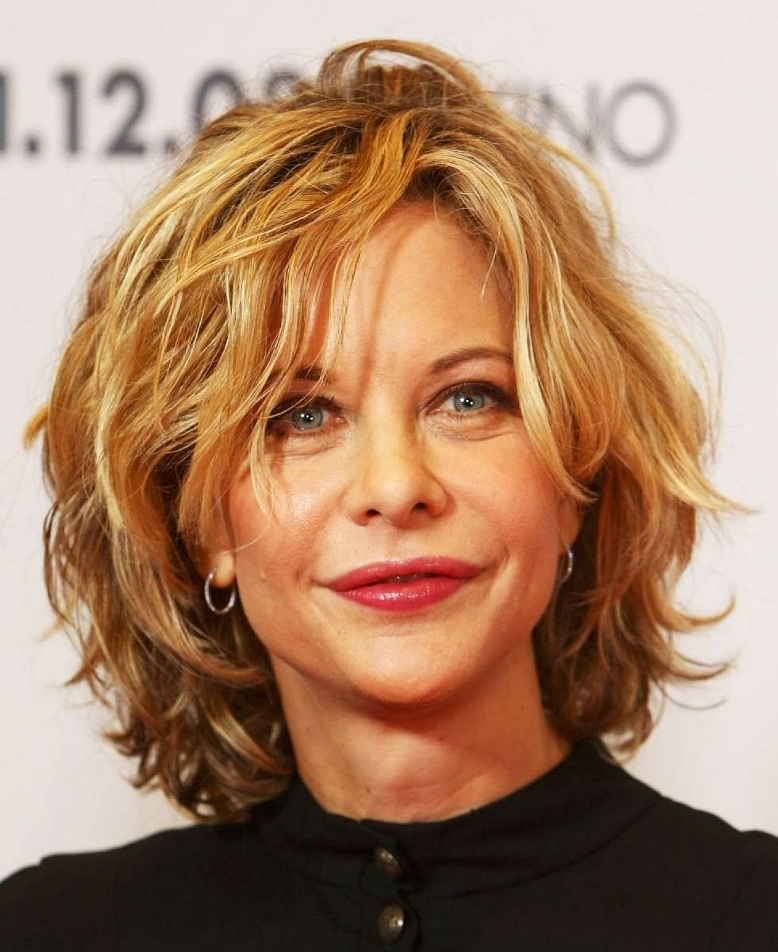 If you have super funky-looking wavy and messy hair, then the Wavy Short Haircut can give you a stunning look. If you have a little messy as well as short hair up to the neck, you can try this one.
Slight changing of shades from light to dark actually can give an outstanding look to your beautiful face. This wavy, as well as full hair, goes well with all types of makeup and dresses.
A layer along with the lighter shade and going up to darker is the style that you need to try!
Black Medium Short Hairstyle with Side Bangs
The Black Medium Short Hairstyle with Side Bangs is both bold and fashionable. The tapered ends are absolutely razor cut to perfection to remove the additional volume from the hair too.
Also, the flat-ironed manes make this look like the most domesticated haircut of all time! If you have smooth and polished black hair, you can easily go for this stylish look.
Create a middle or side part and let the bangs be on the forehead to get the beautiful hairstyle.
Side Part Inverted Bob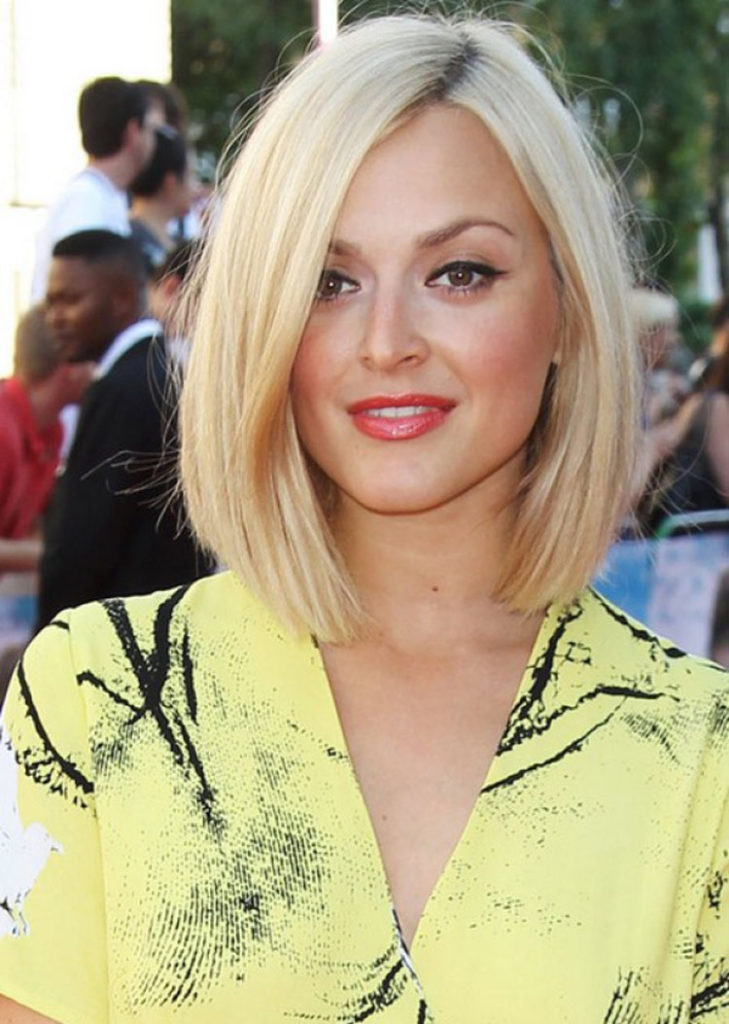 Get an absolute sassy and modern look along with Side Part Inverted Bob. Try to fill the stand along with some beautiful layers and add the waves to boost up the style factor.
The entire hairstyle actually comes along with the inverted shape. The back layers are quite small and chopped, and the side layers of the head are a little lengthier than the back layers.
If you also have short blonde hair, trying this one can be perfect for you too. It gives you fashionable charm and appeal, and you can wear it with any attire.
Straight Messy Medium Hairstyle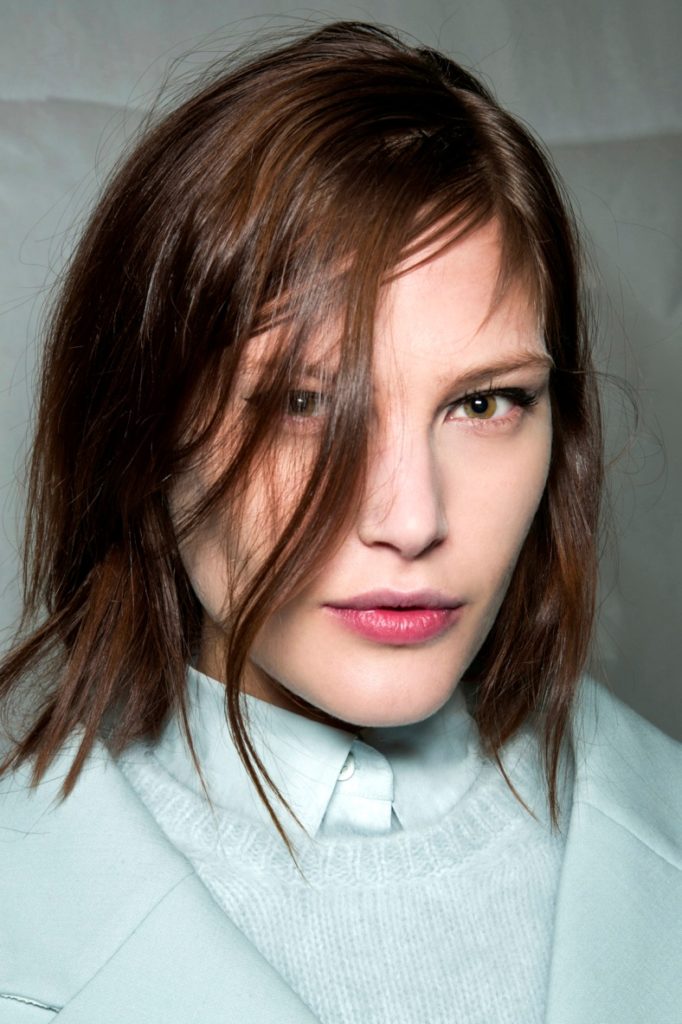 You can consider the Straight Messy Medium Hairstyle as one of the best among the contemporary hairstyles. You just require cutting your hair up to the shoulder length in this style.
Furthermore, you need to generate some messy waves on the hair and then leave the bangs on the forehead. This style looks good on ladies who have oval-shaped faces.
The prominent edges of the hair strands can make your look more unique in the crowd. You can try it at any marriage ceremony or office party.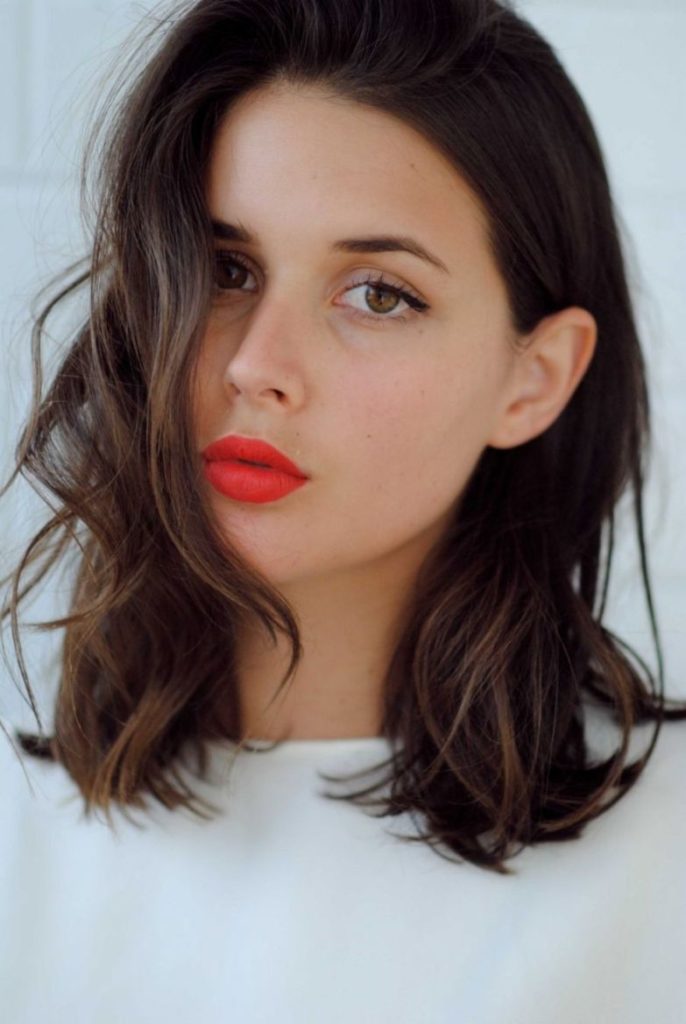 Medium Bob with Side Fringe
The short haircuts are fun but selecting the medium-length bob can also be the perfect fashion for you. Bobs are the trendy styles amongst modern girls.
And in this Medium Bob with Side Fringe, appears with the smooth, soft and absolutely silky haircut and color and assists you to look bold and smart as well.
This hairstyle is perfect for any kind of party or event, and it is best for the round-shaped face. You have to make a side part in your short hair to get this look.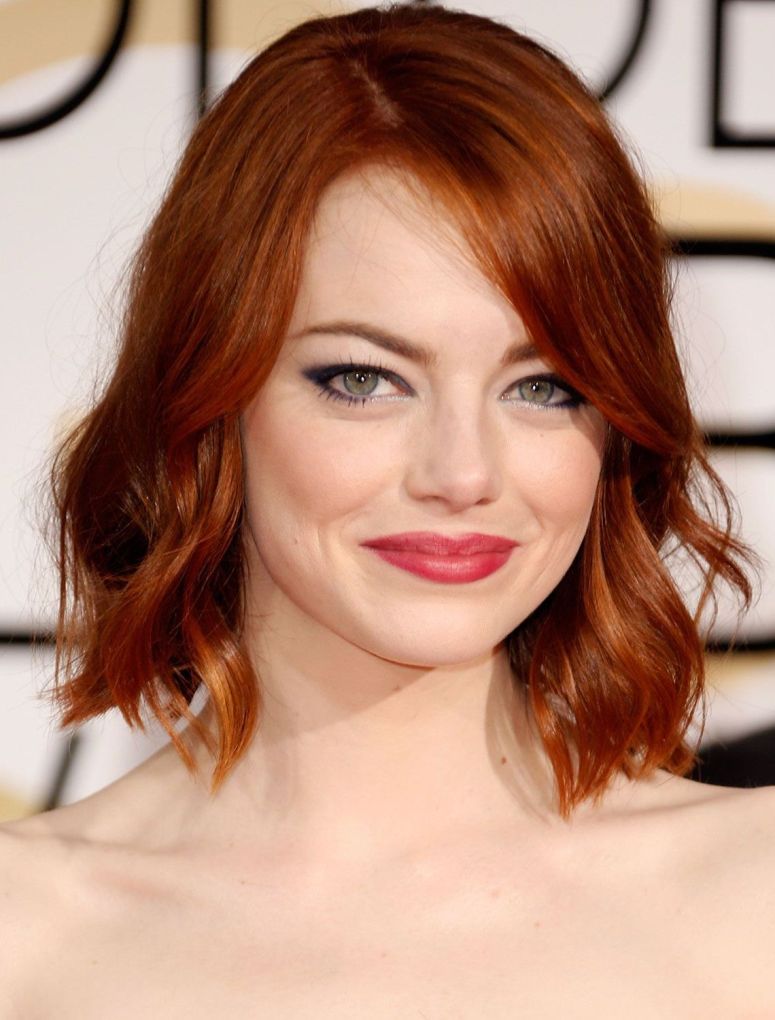 Razor Cut Medium Short Haircut
Do you have short and blonde hair? Then to stylize your hair without any kind of hassle, you should try the Razor Cut Medium Short Haircut.
In this particular hairstyle, you have to part from the middle, and the front layers of the stands should be kept a little longer than the backside chopped layers.
The mellow and soft ends of the strands are highlighted and textured with the blonde cream color. Be the fashion icon by wearing this classy and cute short edgy bob.
Thick Wavy Medium Short Hairstyle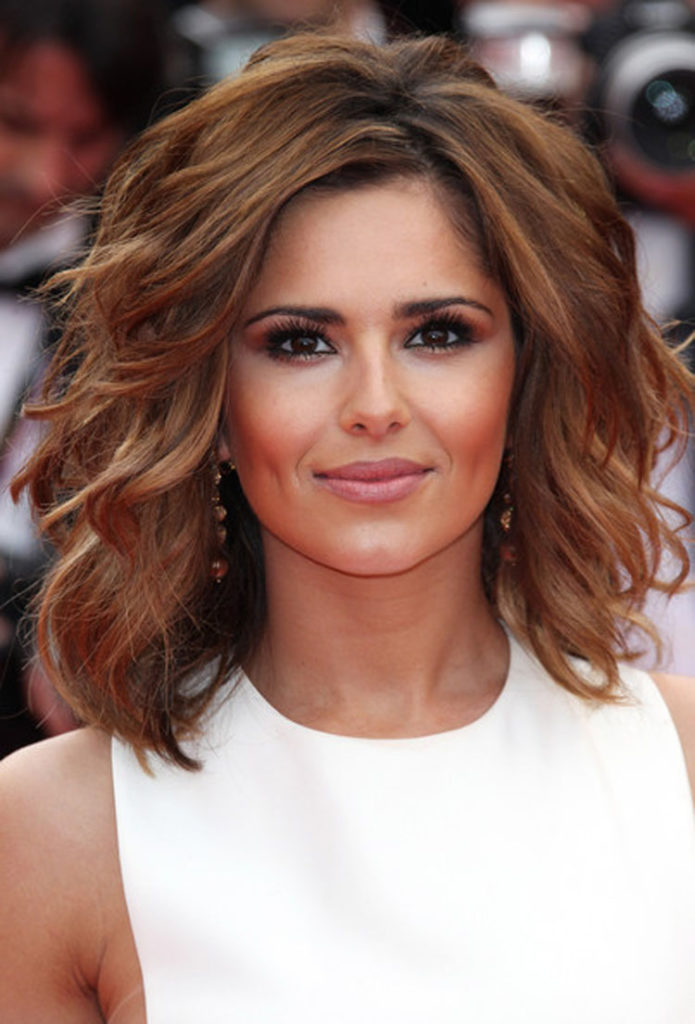 If your hair is good in volume then you should do justice with it by choosing a perfect style. Thick Wavy Medium Short Hairstyle can change your overall look overnight.
This specific style looks best in the highlighted colors and then straight hair strands. In this style, you can get a simple yet neat and smart look in a short time.
The hair strands are cut up to the shoulder length in this style and parted from the middle.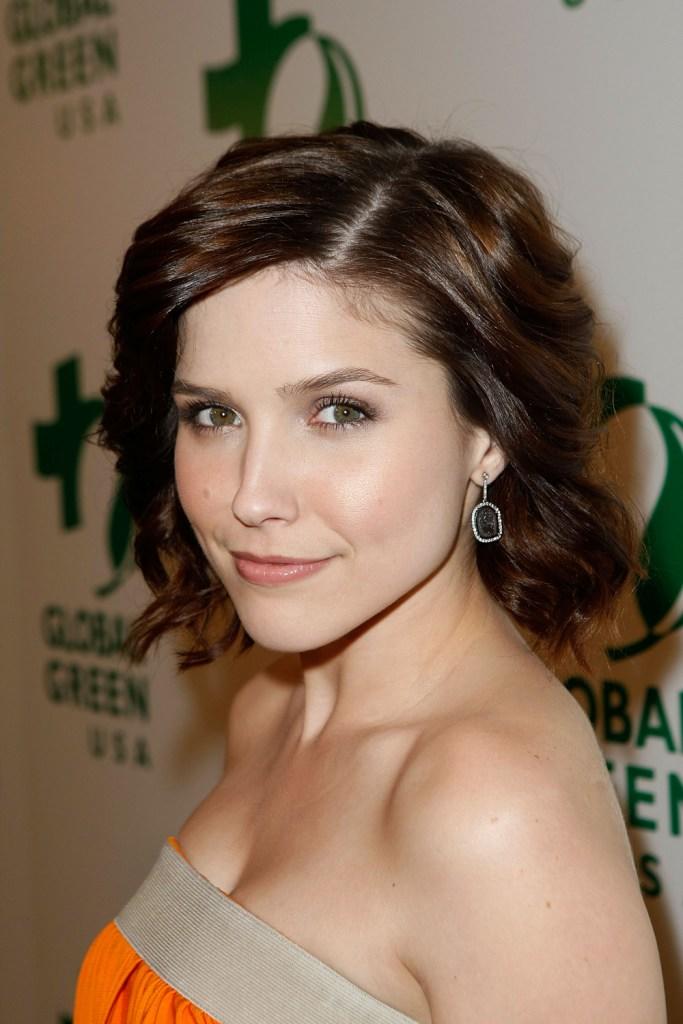 Center Part Layered Hairstyle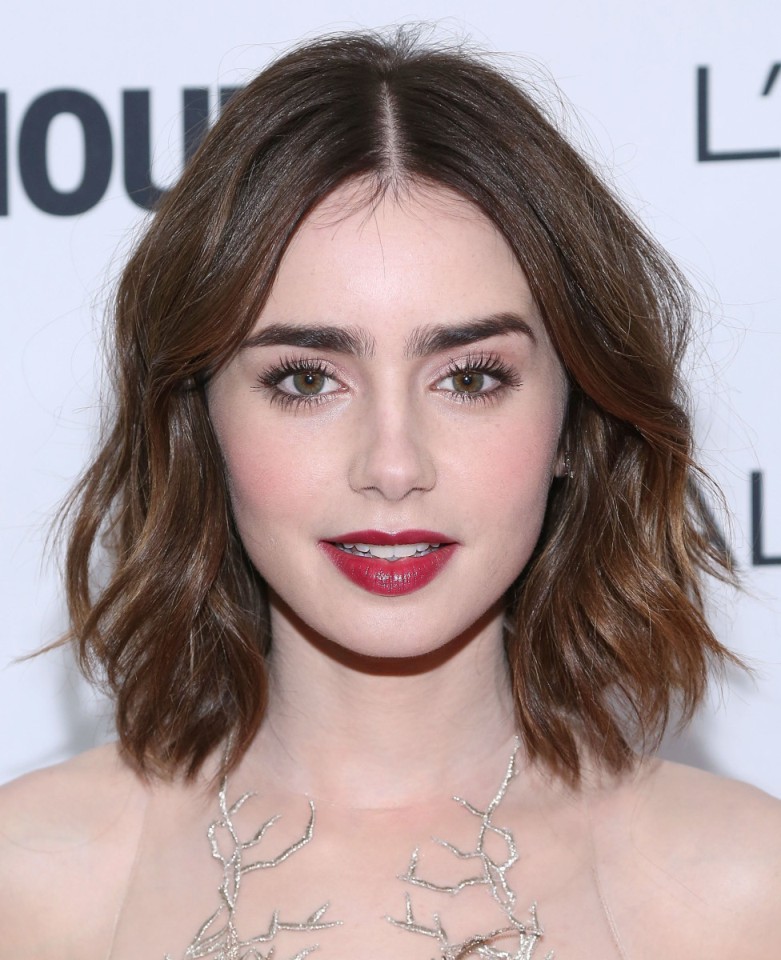 Are you really looking for an amazing look to carry in the gathering or party? Then this Center Part Layered Hairstyle actually will be an ideal option for you.
Anyone, who has short hair can opt for the supreme hairdo, which creates your look quite gorgeous and stunning as well.
Do the middle part to create this hairstyle and give a little messy end as well. These little uneven and messy strands create a perfect look as well.
Layered Medium Short Hairstyle for Thick Hair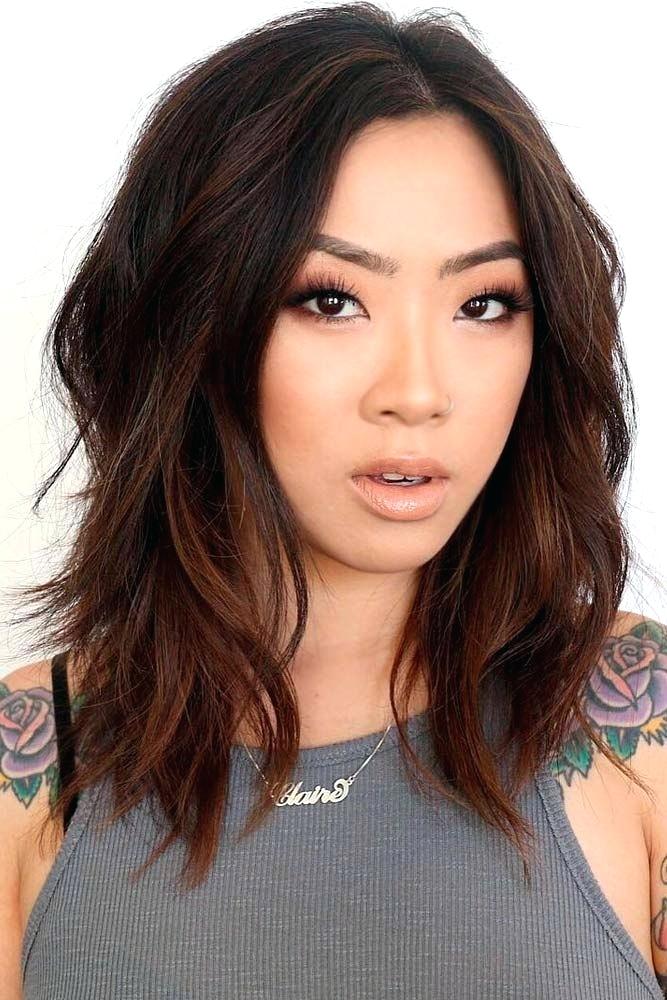 Each and every individual think of having a beautiful hairdo, which can simply assist them to look gorgeous and stunning as well.
The Layered Medium Short Hairstyle for Thick Hair is one of the top-notch as well as striking haircuts that offer an elegant look as well.
This shoulder-length small haircut for the girls actually can be quite unique along with several choppy layers.
Make a middle part to get this beautiful look. This hairstyle is for any kind of party or event.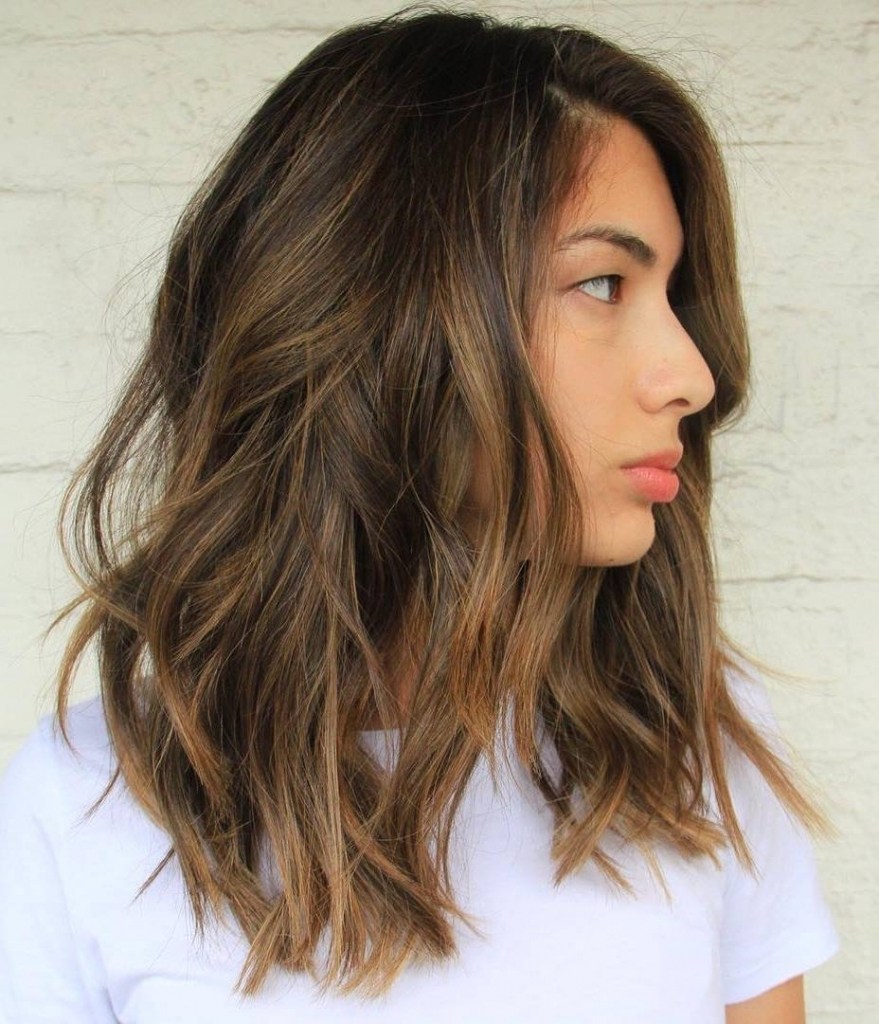 Medium Messy Short Hairstyle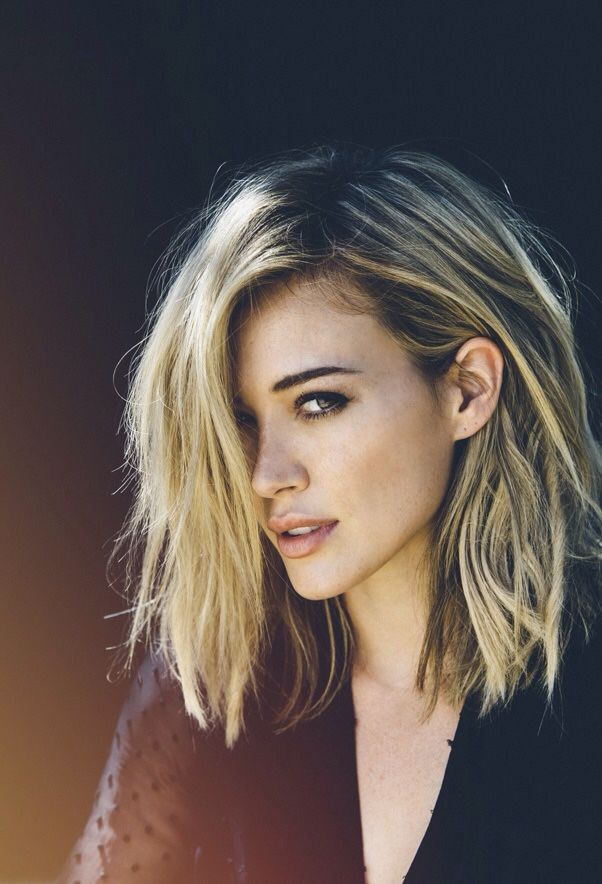 Medium Messy Short Hairstyle is absolutely suitable for ladies who want to look modern and young. This particular kind of style has different flow and fall.
The frontal texture and the waves at the back are the signature elements of this haircut.
If you have beautiful blonde hair, then you can try this style to make it more interesting. It will provide you a little messy and uneven look.
Wispy Short Bob With A Side Parting
This hairstyle is a combination of a voluminous bob with a side part. This hairstyle adds more sparkle and elegance to your appearance. It does not matter whether you have a long, diamond, or round face; this style will go with it.
Medium Layered Curly Bob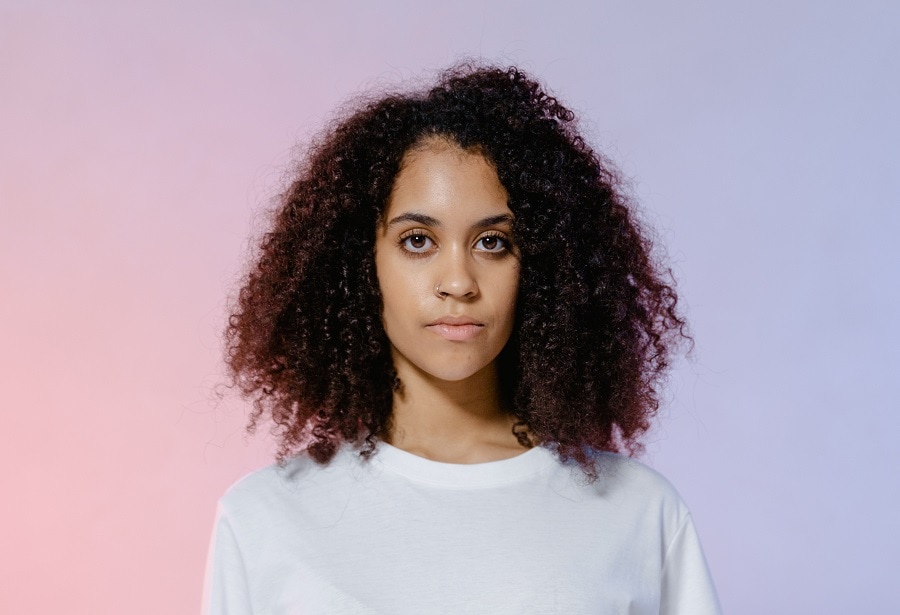 Not sure how to wear your curls? Go for an effortless style. Add layers to create more volume through your entire hair. Layers add dimensions to the bob cut. Let your curls contour your face. This classic style suits long and slender face shapes.
Short Wavy Haircut With Fringe
This style is attractive and cute. Wavy hair with blunt fringes highlights your outgoing personality. The bold metallic shades of red, pink, and green are sure to make you the "one among the crowd." This hairstyle is the coolest of all medium short hairstyles for women.
Side Parted Chopped Bob Cut
Short chopped bob hair is side-parted to get this style. This voguish hairstyle look goes with a square-shaped face shape and compliments sharp features. This style also amplifies highlights gracefully.
Shaggy Haircut With Long Bangs
This hairstyle does not require time for styling. The layers are cut short of giving volume. This style comes alive with a lot of movement and texture. For a round and small faces, this hairstyle is a perfect choice as it frames the face.
Slick And Neat Bob
Simple and hassle-free, this hairstyle is easy-going and requires little attention. At the same time, with hair neatly placed, this style amplifies the effect of colors. Go for varying shades of magnificent blue and put on a pair of glasses to get that anime look.
Soft Side-Parted Waves
This hairstyle is perfect for tackling the summer heat. The soft waves add a charm to your look. Short fringe blown to the side makes them look eye-catchy.
The auburn shade dazzles in the sunny season. This medium short bob goes with any face shape and is the most adaptable for women.
Short Flipped Up Hair
This hairstyle brings forth the elegant you. Short flips are best to give a quirky touch to any modern hairstyle. It shows off a fun side of your personality. It suits a round and plump face structure, adding an air of cuteness.
Short Bob With Wispy Bangs
Wispy Long bangs are common among people who like to keep short hairstyles. They give the face an adorable appeal.
The rest of the hair is tucked back behind the ears, which makes this hairstyle more convenient. A hairstyle is common among Asian teenagers.
Bob Cut With Blunt Ends
The ends are cut evenly with no hair falling over the forehead or face; this style complements the confident personality.
The color play with silver and brown is eye-catchy and is sure to make one stand out. This hairstyle amplifies sharp and slender features and perfectly suits a v-shaped face.
FAQs
What is short medium hair?
Short-medium hair is a haircut that falls between neck and shoulder length. Hair that is longer than shoulder length is considered medium long. Hair that falls shorter than the neck is short hair.
How long is medium hair?
Medium hair length is between 12 and 18 inches for straight hair. Curly hair is considered medium length if it is 24 inches when you pull the coil straight. Anything beyond this length is considered long hair.
Will medium hair look good on you?
Shoulder-length hair is meant to frame the face, which elongates its natural shape and complements your natural facial curves. Usually, a medium haircut adds youthfulness to your face and accentuates your jawline.
If these are attributes that you seek to accentuate, then medium hair will look good on you. If you have any doubts about what style compliments you, ask your stylist for advice.
Can medium brown hair be dyed blonde?
Medium-length hair can be dyed without extra charge. Transitioning to blonde hair from brown hair is a process that will require patience. It is hard to make this switch, but doable.
You will need a few appointments at the salon to get the color just right. You will also need to stay on top of your maintenance to keep your blonde once you get it.
Will layers look good on your medium short hair?
Layers add the illusion of volume and add texture. If you want highlights, layers help to incorporate highlights seamlessly. Medium short haircuts can be flattering with layers as long as the layers frame your face and work with your coloring.