Nowadays most women are extremely busy with their hectic schedules. They hardly get time for making different styles of hairstyle to look good. What they get is minimal time to just comb their hair properly. So most of the women are interested in chopping their off to stay free throughout the day.
For this reason, long hairdos have gone out of fashion now. It has got replaced with various types of short haircuts and styles. It can give you a very hot, chick or sassy look within a very short time.
They are chopping off their long hair into sporty or edgier styles from the long tresses. Mostly, the pixie and the choppy bob are now ruling the world of hair fashion. In this article, you will get a bunch of gorgeous hairstyles of choppy and layer cut which will make you look the best than ever.
Best Short Choppy Hairstyles
The Choppy short hairstyles can turn your appearance into a new smart one. The mix and match of these types of hairstyles can also make your personality interesting as well.
Choppy Bob Haircut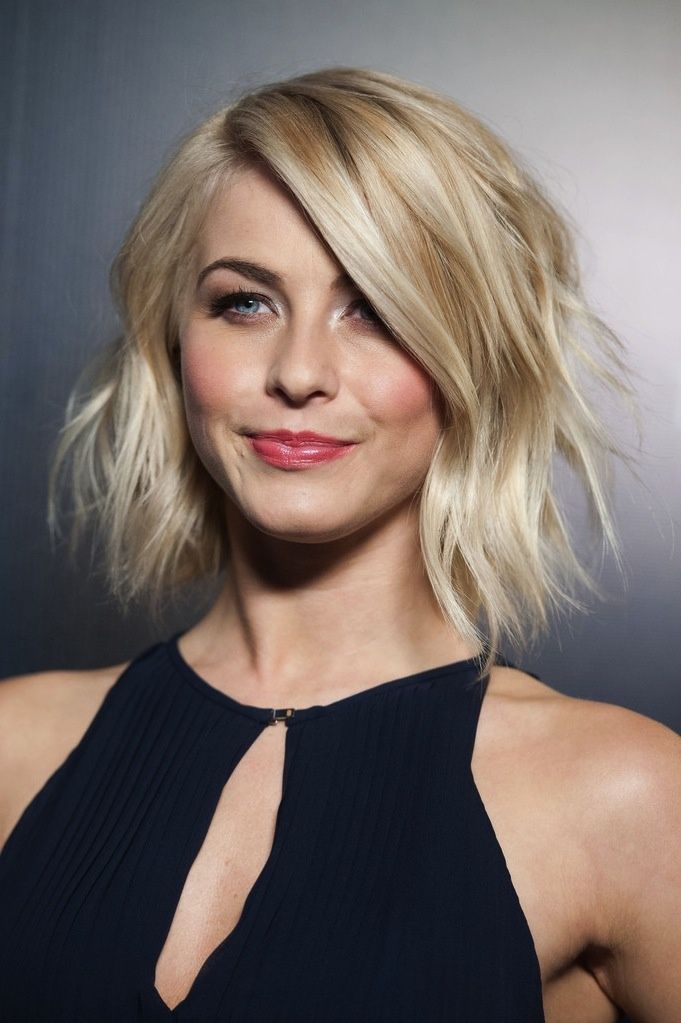 This hairstyle is absolutely perfect for women with oval faces. This hairstyle gives a messy yet beautiful look. If you have wavy hair then it will look the best on you. To get this hairstyle, chop your hair off till the shoulder and keep a front side long bang to bring the best from this look.
You can dye your hair with a blond color. Minimal makeup and red lips will enhance the beauty of this look. It will also help you to draw the attraction of people who are very serious about the fashion world.
Choppy Bob with Side Bangs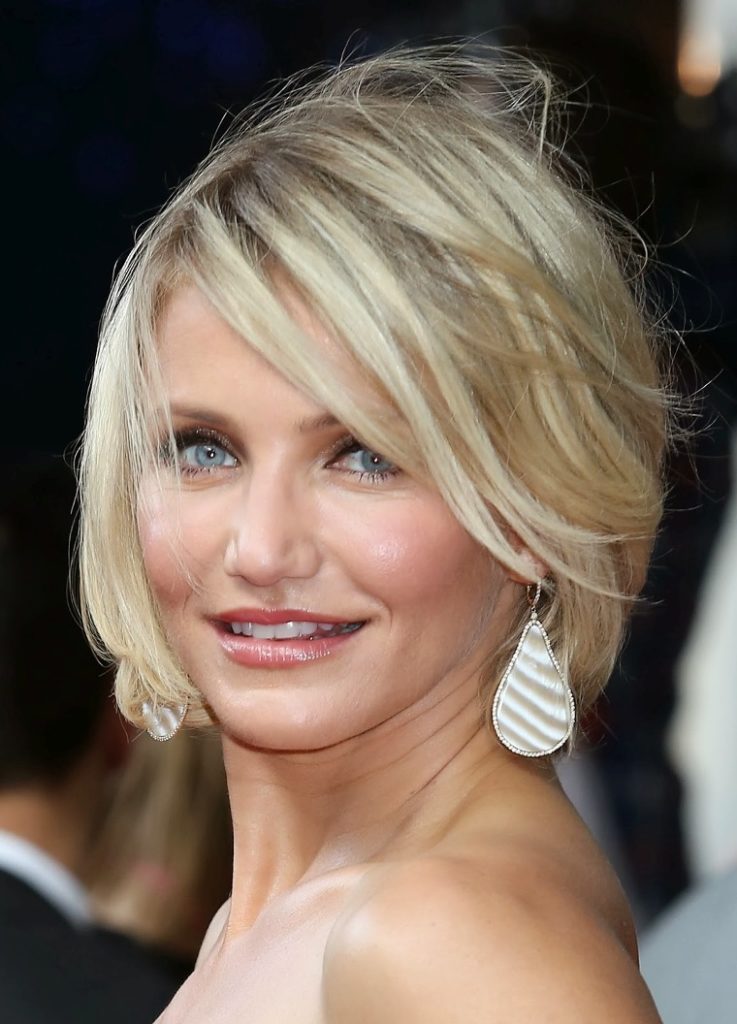 This hairstyle will look wonderful on women with big faces. It will help to cover a portion of the face and will provide a stunning look to them. It will also be very helpful for those women who have thin hair.
The layered cut of this style does not flaunt the thinness of your hair and instead of, it will make your hair look a little bit fluffy. If you want to get this hairstyle, cut your hair up to shoulder with front and side long bangs.
If it is possible then color your hair with blonde to stand out from the queue of usual and boring hairdos. Keep your makeup nude to complement this look. This bobcut hairstyle will help you to make you an eye candy of all.
Ass Blonde Choppy Bob
This hairstyle is very normal and easy to wear but it provides an outstanding look when you color hair with a combination of ash and blonde. To get this look go to a salon and ask your stylist to chop your hair to the shoulder.
You just have to get some front fringes up to your eyes which will enhance the beauty of this look. A little dark eye makeup will compliment this look perfectly.
Warm Wavy Lob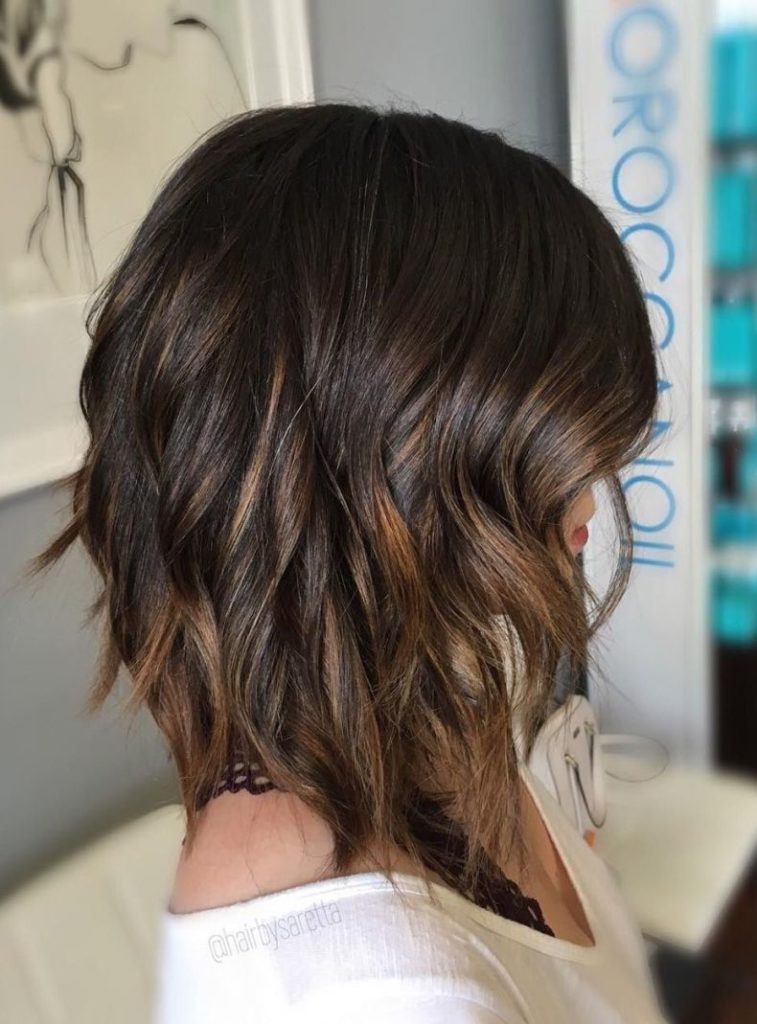 A long bob hairstyle is called lob in the world of fashion and lob is extremely "in" in the trend nowadays. If you have hair up to your shoulder length then you can do it for a change. If your hair is naturally wavy then it will look the best on you.
Otherwise, you can create some waves in your hair with any curler to get a warm and wavy look. You can also highlight some strings of your hair with any prominent color to slay.
Layered Bob with Bangs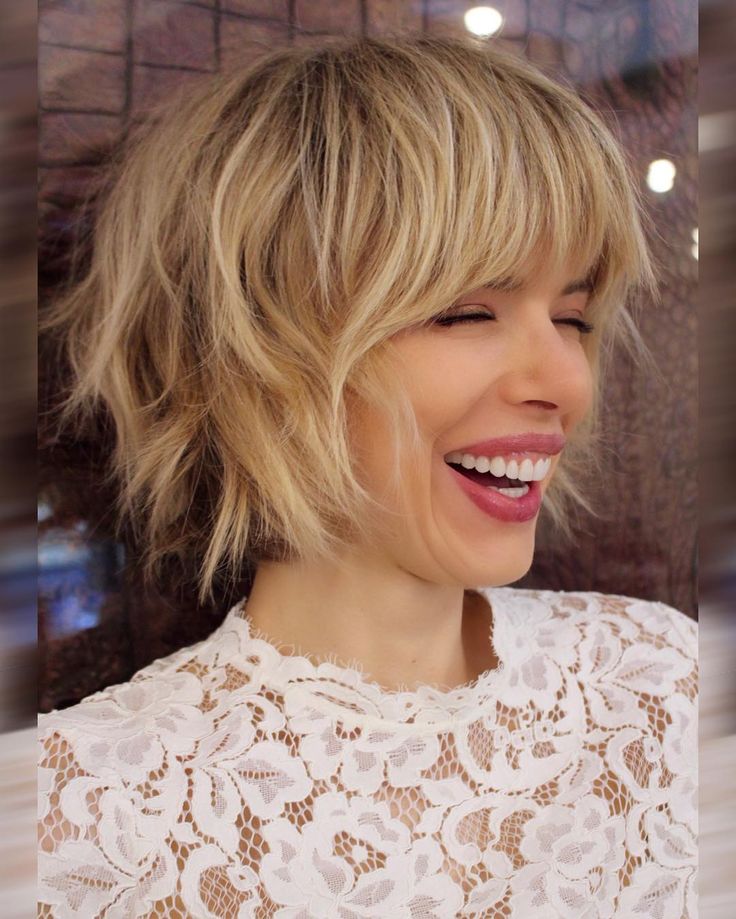 There is no doubt that this hairstyle will give you an awesome and pretty look to rock the world. You will stay free and look younger if you try this on yourself. This is very easy to wear and absolutely perfect for any purpose whether it is a party or office meeting.
You just have to get a bob cut with some layers on your hair to look exactly the same as this. Front fringes are the x-factor of this look.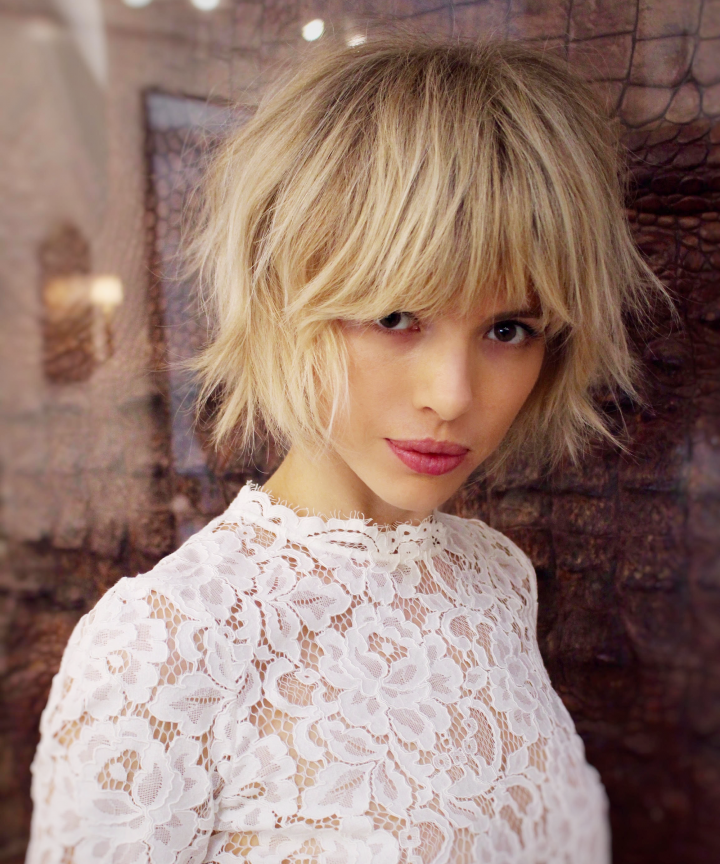 Choppy Pixie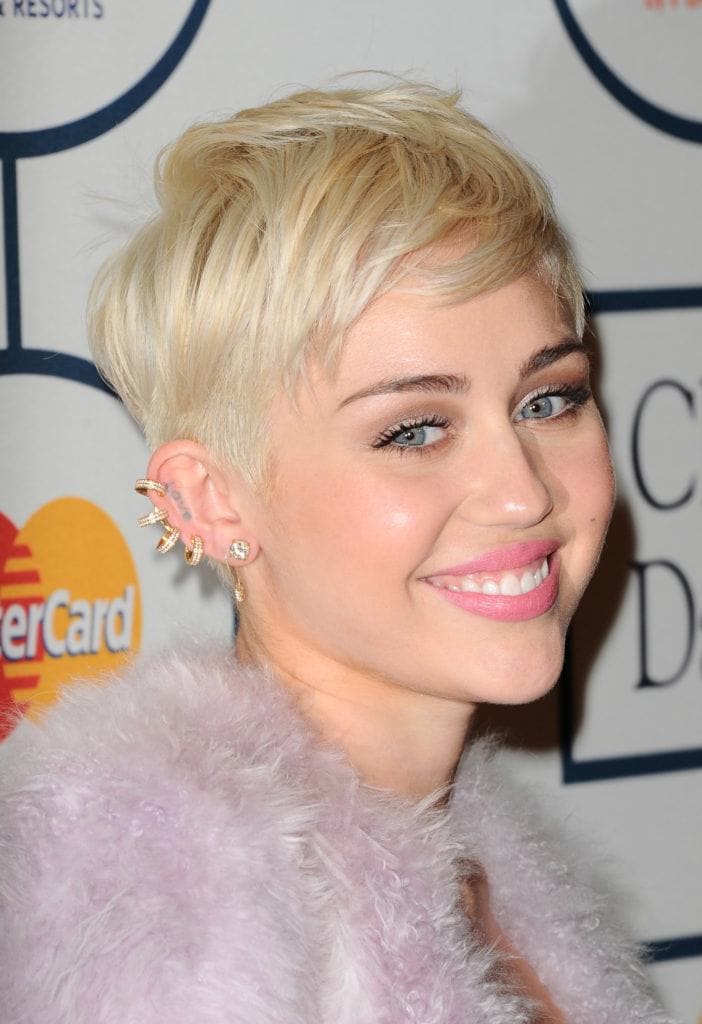 Miley Cyrus has set a trend in the world of fashion with her beautiful hairstyle every time. She has the potential to draw attraction to people with those beautiful haircuts. This particular hairstyle is very simple yet gives an awesome cool look.
This pixie choppy hairstyle is very short in length to help you to stay free throughout the day. Make you look messy and keep some front short fringes to finish the whole look. Here you can check more Pixie Cut short hairstyles.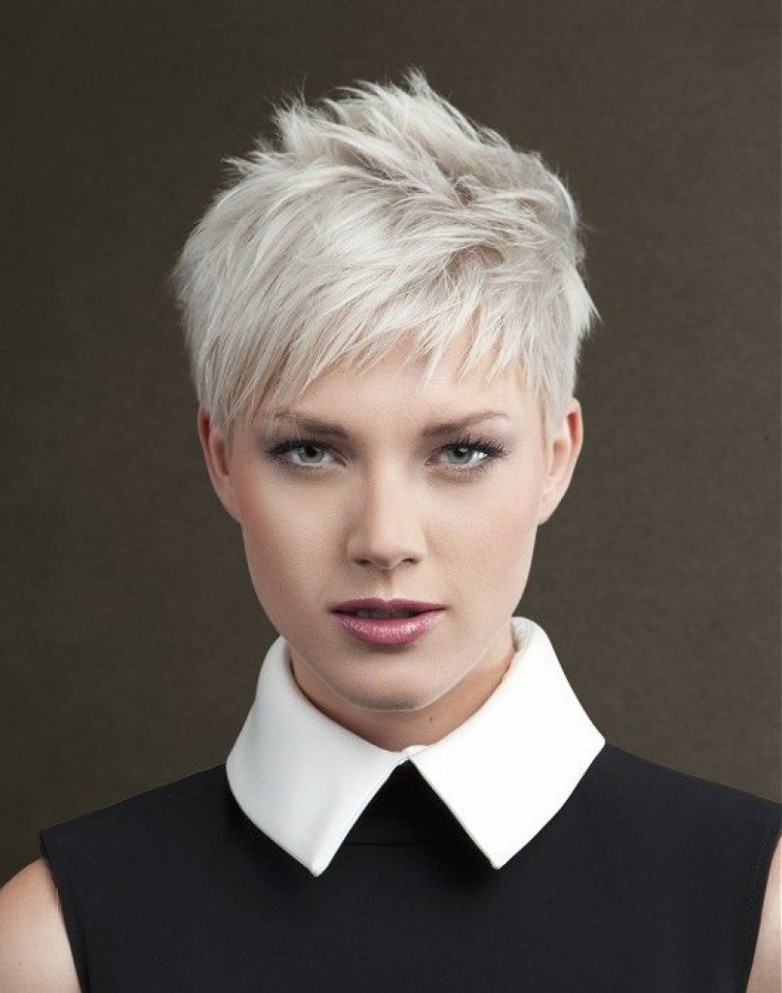 Layered Choppy Hairstyle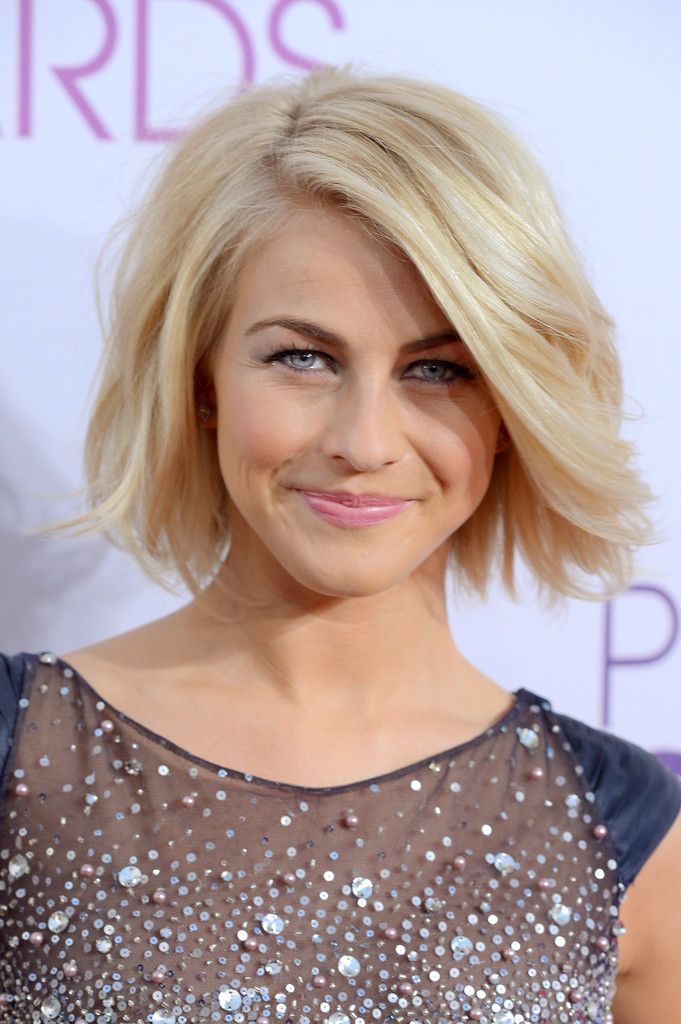 This hairstyle will provide you a very beautiful and cute look at the same time. You will not have to spend a lot of time and money to get this exact look. You just have to cut your hair till the bottom part of your neck.
If you have straight hair or very little wavy hair then this hairstyle is perfect for you. You have to make a side portion and keep your hair open to bring out the best look from it. Keep your makeup warm and light to balance this look.
Short Choppy Hair with Bangs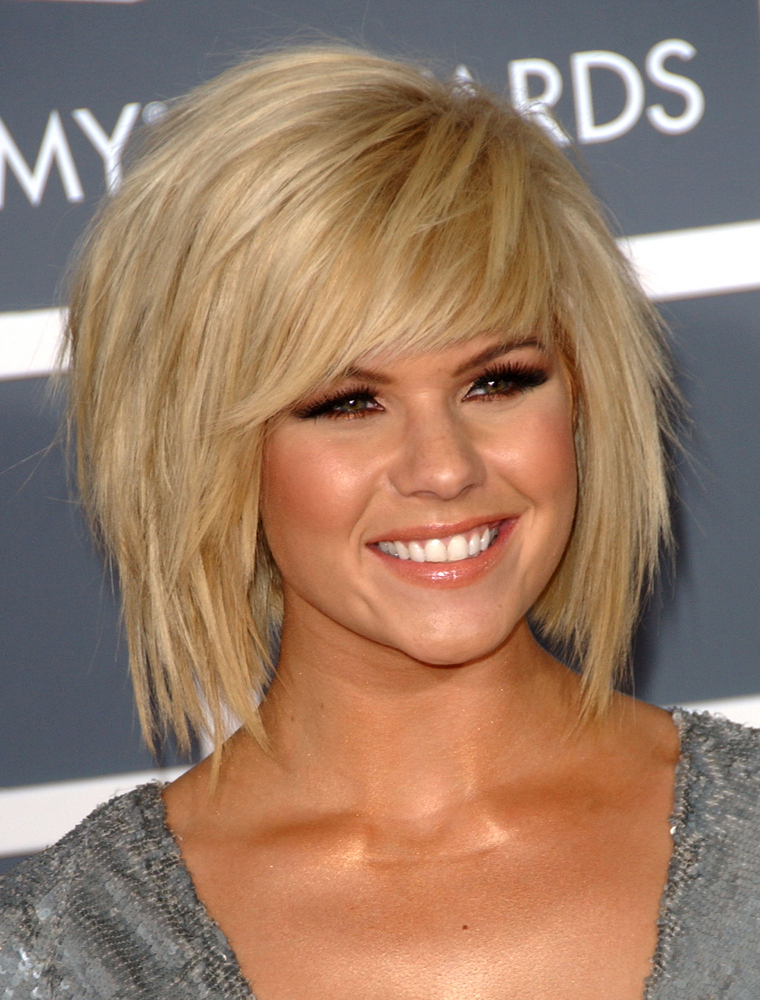 Women with straight hair will look the best along with this hairstyle. To get this look perfectly you have to cut your hair till the neck. If you have a good texture and volume in your hair, try this hairstyle to bring a change to your look.
This short choppy look will look better if you can create some front bangs in your hair. Only heavy eye makeup will increase the beauty of this appearance.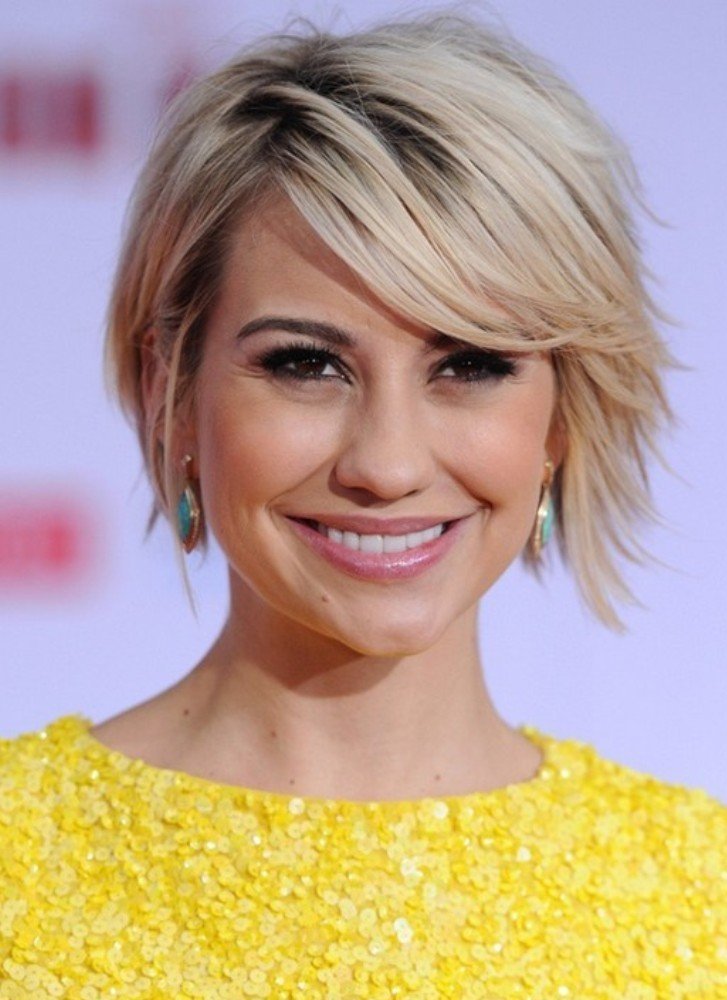 Side Swept Choppy Hairstyle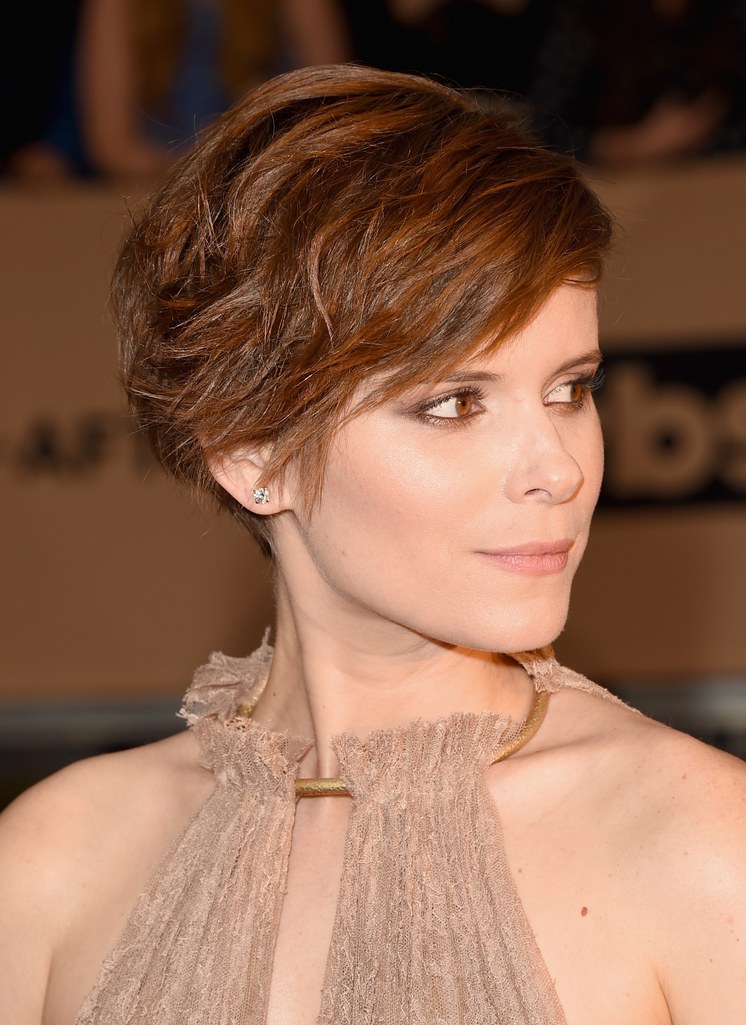 The women who have very sharp features in face can try this hairstyle to drop everyone's jaw. This is one of the simplest hairstyles for short hair. If you want to get this look, chop your hair off till the middle part of your neck.
Make a side parting and sweep your hair aside. Keep some hair fringes in the front of your face. You can use some hair mousse to hold this absolutely like this.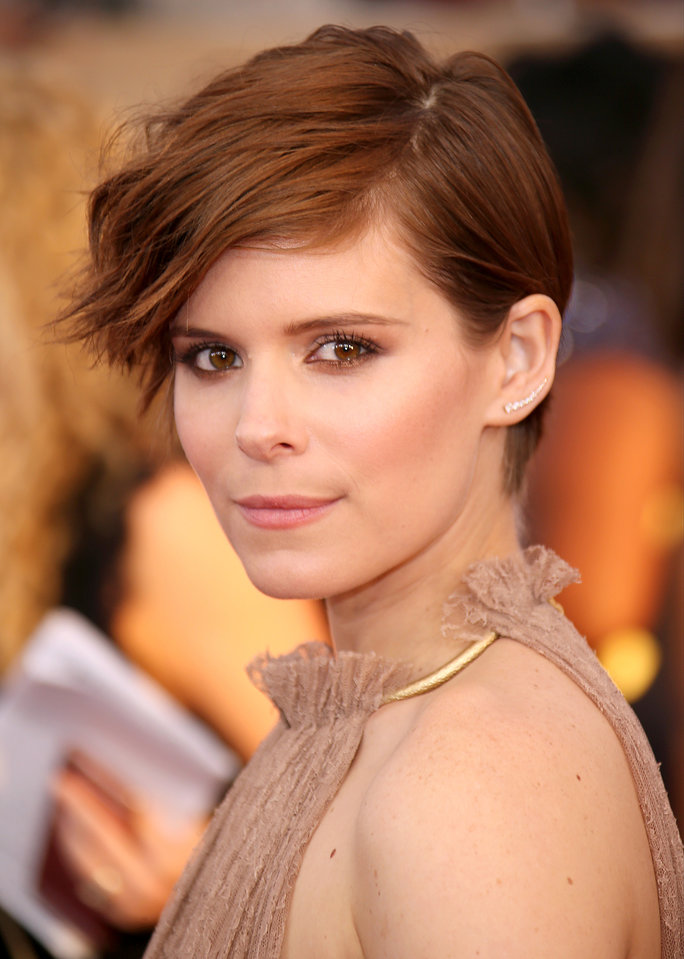 Messy Pixie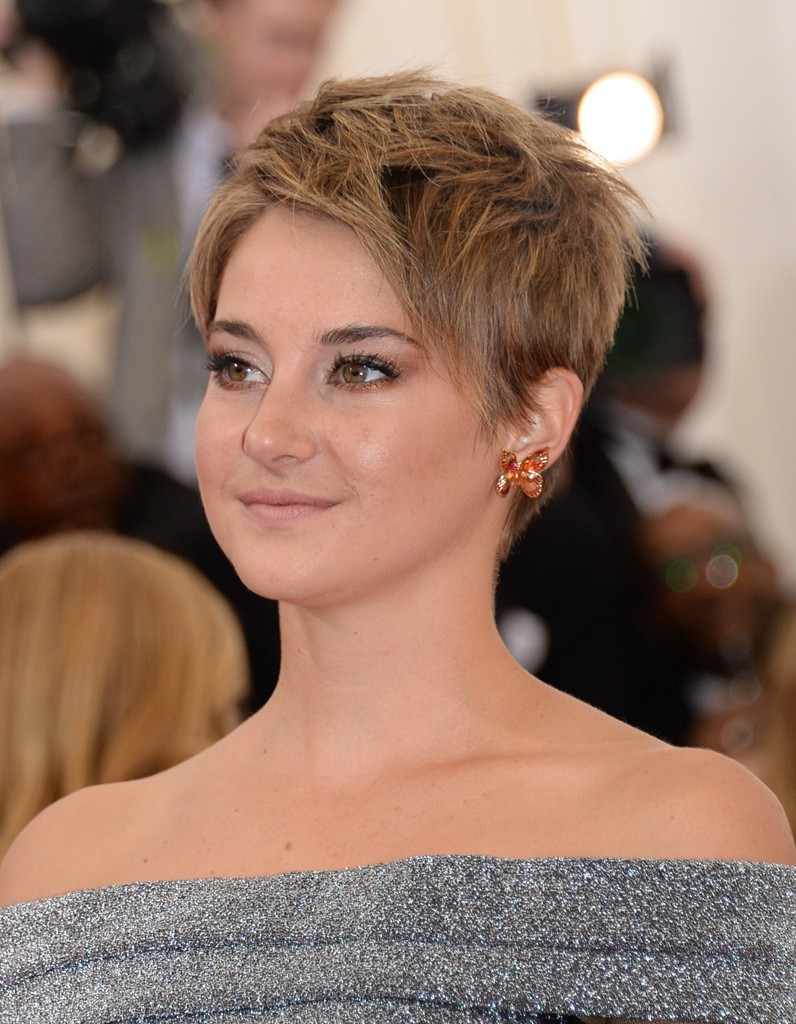 This hairstyle is completely appropriate for those women who love to keep their hair as short as possible. This pixie cut will provide you a cool and smart look at a time.
This messy look will help you to rock the world of fashion. You have to keep light your makeup. Do not forget to get some front fringes. Otherwise the whole look will become dull.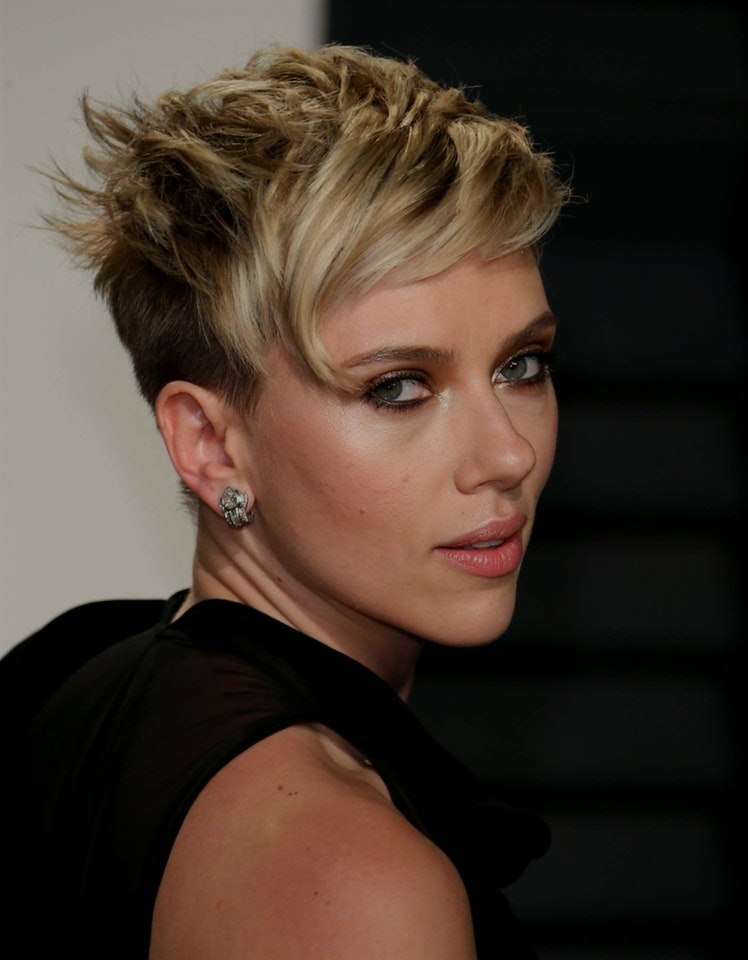 Choppy Bob with Fringe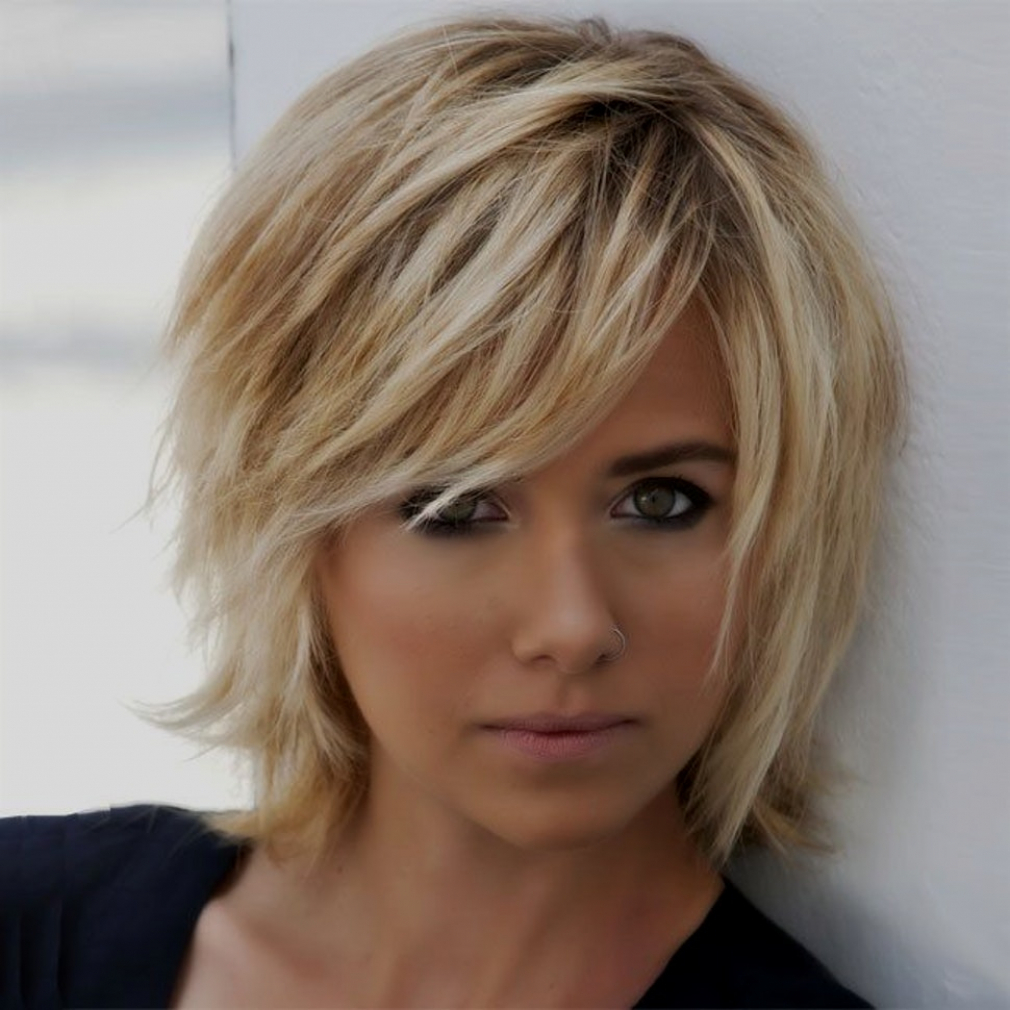 This hairstyle will give you a bold look. If you want to get a look exactly like this, chop your hair off till the upper shoulder. Get a bob cut with front and side fringes. You have to make a side partition and keep those hair divided into both sides.
This hairstyle will look best on women with wavy or a little bit curly hair. Highlight your eye makeup to get an extremely bold look. Along with this, if you want to look hotter, wear a simple nose pin. A nude lip will enhance the beauty of this appearance.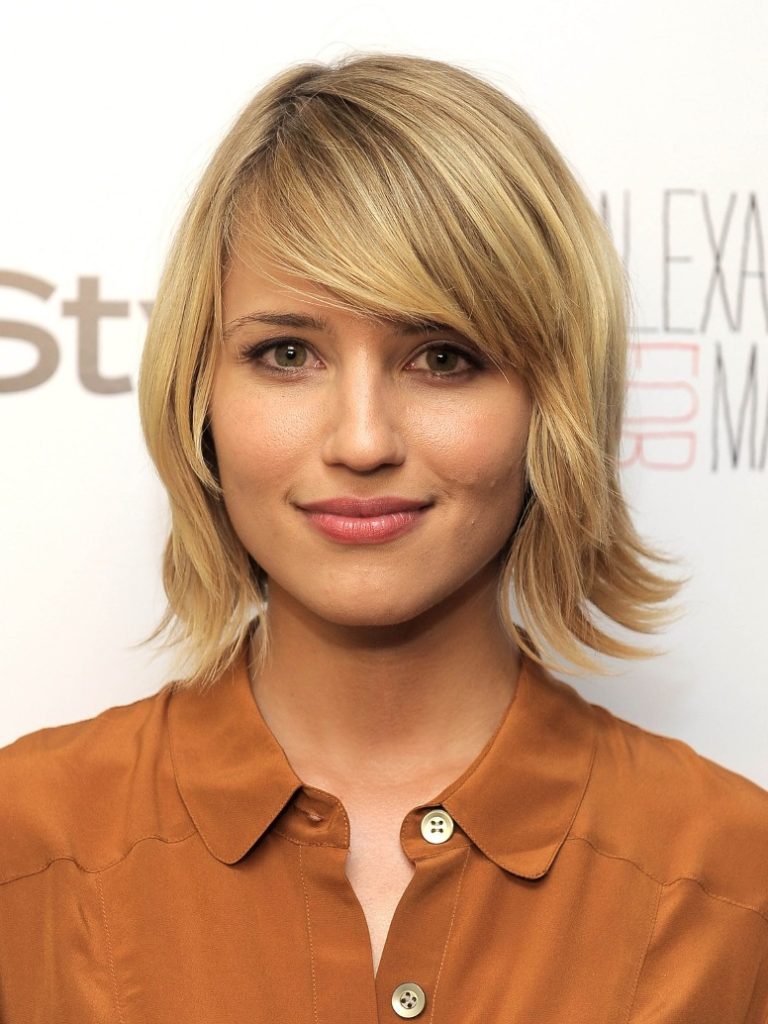 Sleek Side Part Bob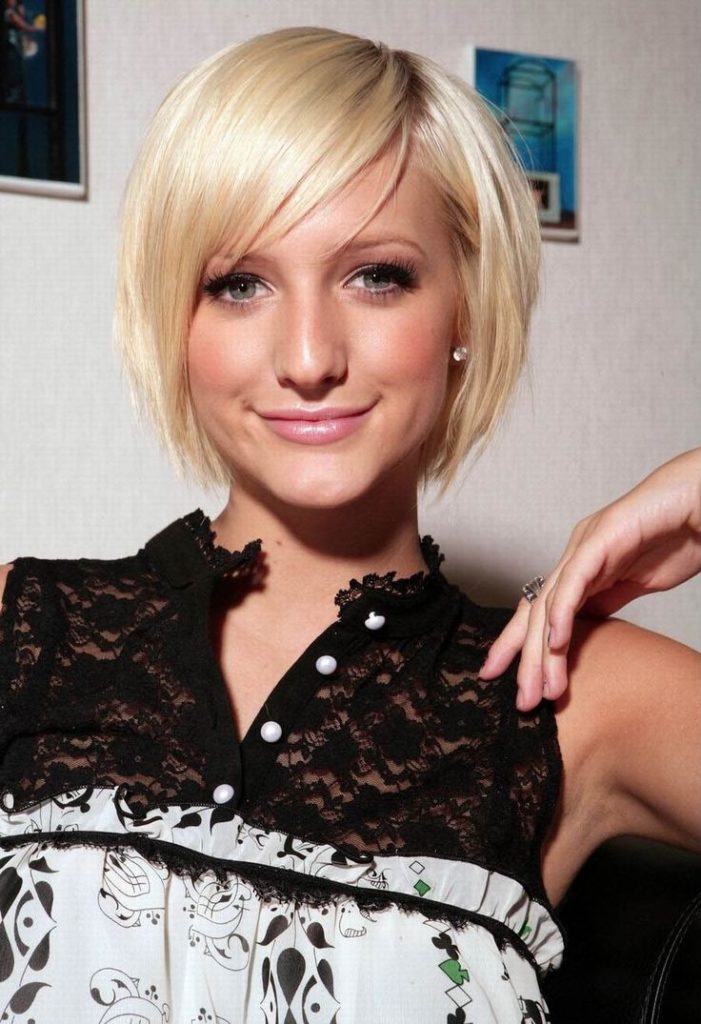 This extremely simple hairstyle will give you and cute yet beautiful look. If you have completely straight hair, then it will look the best on you. Otherwise, you can straighten your hair permanently or whenever you need it with a straightener. To get this look exactly, cut your hair to the bottom portion of your neck.
Make a side portion and comb it with a sleek toothed comb for the best result. At the bigger side of the partition keep some front medium fringes to finish the look. Beautiful eye makeup with a simple nude makeover will bring the best look out of it. This bob hairstyle with a sleek side partition will slay the world of fashion.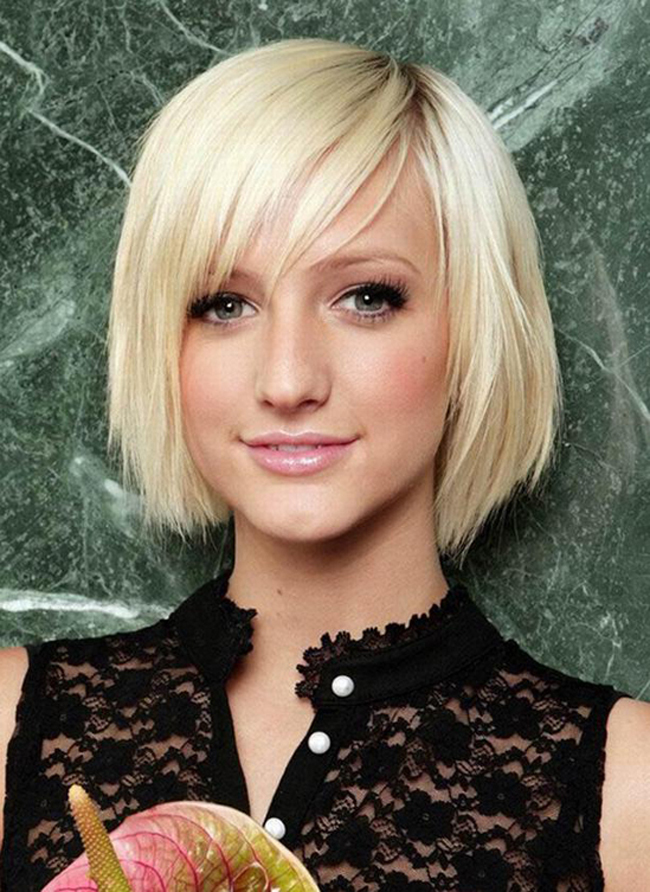 Medium-Short Choppy Hairstyle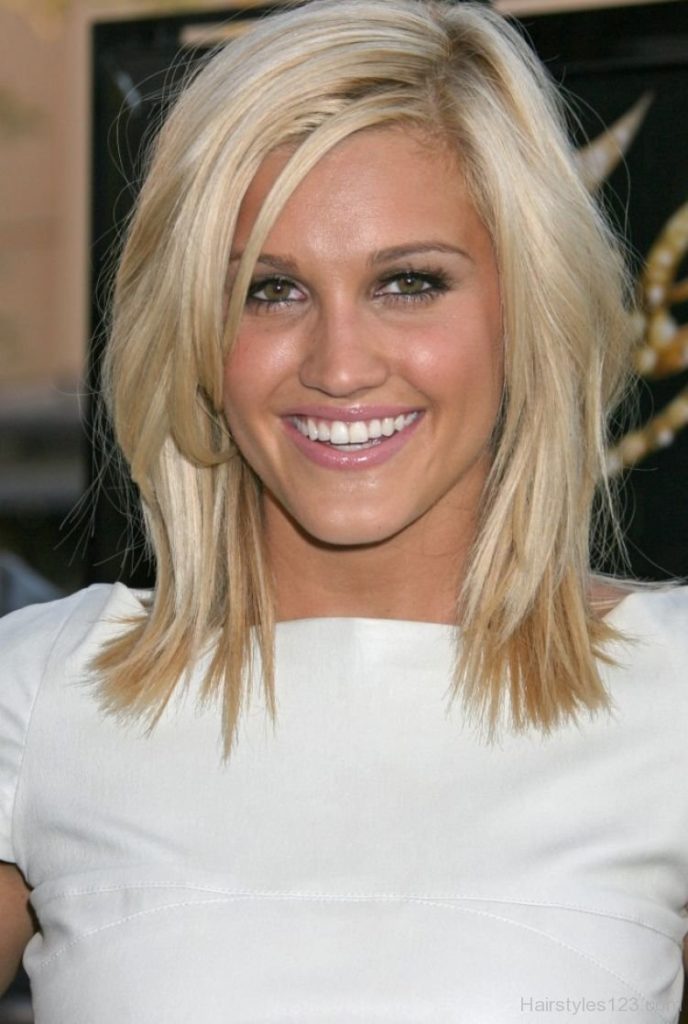 This hairstyle is the perfect hairstyle for women who love to keep their hair medium as it is not so long or not so short. If you have straight or medium length hair, then this hairstyle is perfect for you. Make a side portion and sweep them nicely.
This is a very simple hairstyle where you do not have to spend a lot of time or money to get a beautiful look easily. This medium short hair will be long till the shoulder. You d not need to do much makeup along with this haircut.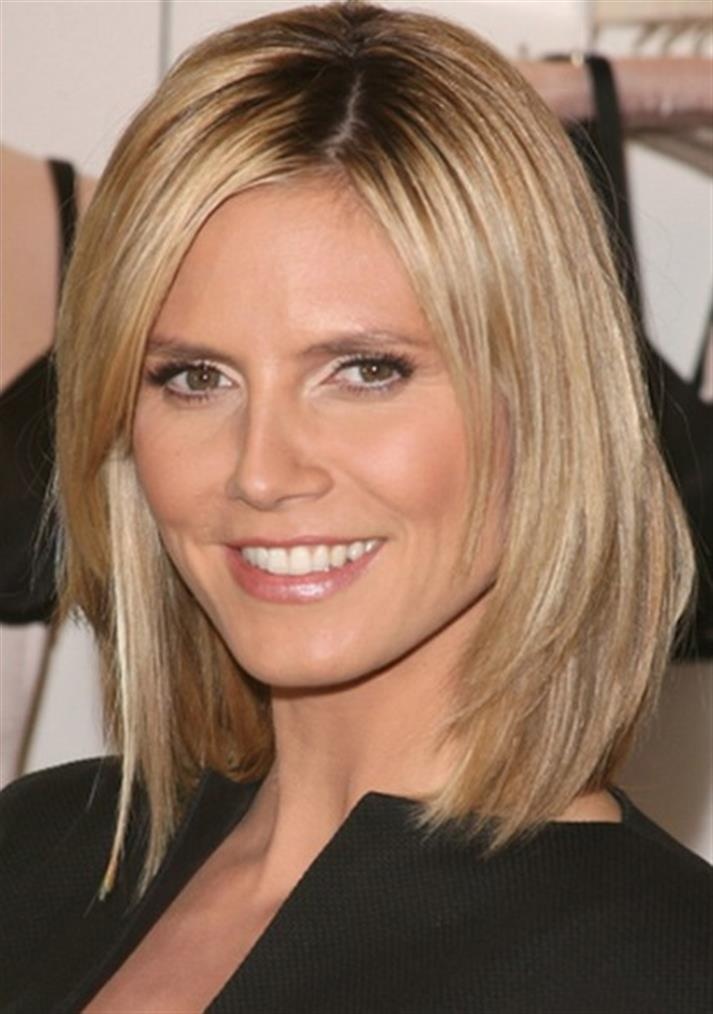 Long Sideburn Pixie with Undercut
This short funky look is rebellious and punk. Those shaved sides and long sideburns give you a tomboy look. Dye the hair on the top red.
This bright color will add a whole new degree to your hair. Round faces are best complemented with long sideburns.
Chestnut Messy Bob
A messy bob hairstyle is ever ready for any occasion. Some layering and length variety can change your look completely. Just curl your hair slightly and add a texture spray.
This hairstyle is best suited for women with triangle faces. Dye your hair honey brown and have heads turn whenever you go out.
Messy Curly Bob Cut
Curly hair need not be tidy to look pretty. Messy curls take your bob to a whole new level. Naturally voluminous hair with bangs will give you a very fashionable look. A shade of brown will add to the drama.
Wavy Sassy Layers
Layer your wavy hair with a ton of different lengths to give it a nice lift and texture. This hairstyle with flipped-out bangs gives a naturally messy look which makes styling your hair very easy.
Uneven Green Choppy Hairstyle
Shaved sides, blunt and uneven fringes, and long side waves framing the face, this hairstyle breaks all conventions to give a bold and out-of-the-world look.
Light green color with faded ends and deep black roots hairstyle in choppy short hairstyles for women outspoken and bold just like your personality.
Wispy Messy Hairstyle
This hairstyle goes well with thick dark hair. Hair is given an undone look by letting the wispy waves flow naturally.
Then, add a volumizing spray to your hair and work it in at the roots to get the proper lift. If you have a broad face, this hairstyle gives a slender shape to your face.
Long Shaggy Hairstyle
This choppy pixie with short bangs best suits oval face shapes adding to the cuteness with the golden brown shade adding elegance to the look. Curl your hair in waves with the help of curling irons and set them with a hair spray.
Two-Tone Choppy Cut
The two-tone look adds wildness to the otherwise simple side-parted hair. Keep your natural or a dark shade on the first layer, and then go for faded ends. You can also go for contrast and bright colors for this look.
Shaggy And Layered Choppy Hairstyle
This neck-length choppy cut can be easily achieved by those with straight and fine hair. Use an anti-frizz leave-in conditioner to give a better fit to your hair. This choppy short hairstyle looks best to highlight your sharp features.
Textured Pixie With Subtle Highlights
This cut is perfect for women with fine hair as it gives more volume and life. The deep brown highlights give a better focus on the layers and texture. It is an adorable and girly look that brings forth the feminine you.
FAQs
Do choppy haircuts add volume?
Yes, choppy haircuts use asymmetrical, irregular layers to add volume. Choppy haircuts are internal; the cuts are made inside the hair, creating texture and adding size and depth to your style. Choppy layers eliminate bulky dead ends, filling out your hairstyle without sacrificing length.
Do choppy bobs have layers?
Choppy bobs are many layers that give your hair movement, volume, and texture. Choppy bobs are flattering to thick and thin hair because they use many layers to add definition, volume, and movement to your hairstyle. Textured bobs add volume to thin hair and reduce the bulk of thick hair.
Are choppy haircuts suitable for thin hair?
Choppy haircuts create volume in thinner hair. Chunky styles aren't just suitable for fine hair. They are ideal since they make the hair appear thicker than it is. An angled, choppy bob is the most flattering haircut for thinner hair, as the textured layers make hair look full.
What is a choppy fringe?
Choppy fringes are bangs cut at angles. Different sections of the bangs are trimmed to various lengths across the forehead. Choppy fringes are easily created at home, though they require more maintenance than straight bangs. These bangs balance long, round faces but compliment most face shapes.
Are choppy and textured haircuts the same?
Choppy haircuts are textured haircuts-the two are the same. These are hairstyles that create voluminous, tousled looks by cutting chunks of hair in uneven and asymmetrical areas.
So, for women with any face shape who want to get a glam chic, messy or flattering appearance the attractive choppy look is back. To get a fashionable and trendy look you can surely try any of the short hairstyles to look most attractive and comfy.
There is no doubt that if you can try these hairstyles, you will get an extra chic look and texture in your hair. So, without getting confused you just pick up any one of them among the choppy short hairstyles to get rid of the boringness.