There is no set rule that says that all women will only look at their best if they flaunt wavy long locks. Though poems and odes have been composed, which highlight how the lover was entangled in the spell of her beauty, which was only accentuate by her long tresses, it is time to throw out the old and adopt the new trends.
It does not mean that long hair is no longer appreciated. It only means that women all over the world need not fit in into a set frame to be beautiful. They can choose among many options, and pick a hairdo that will not only enhance their beauty, but will add something to their personality.
Say goodbye to fake hair extensions. It is time to chop off the messy and tangling curls. Shed the extra weight, and give yourself a new look with any of the popular wavy short hairstyles. There is one for all women.
Whether you are heavy or petite, have light or dark complexion, and no matter what kind of hair texture you possess, the hairstylists will be able to offer you something that will make you fall in love with yourself all over again.
Short Curly Wavy Hairstyle
There are many who have a notion that straight hair is mundane. Some ladies are born with curly locks, while others need to settle for the artificial hair treatments to get the twisty tresses.
Whether natural or artificial, the Short Curly Wavy Hairstyle is the perfect hairdo that will enhance the beauty of your unique hair. The presence of the wavy locks will add the much needed drama to your appearance, without running the soft appeal of your face.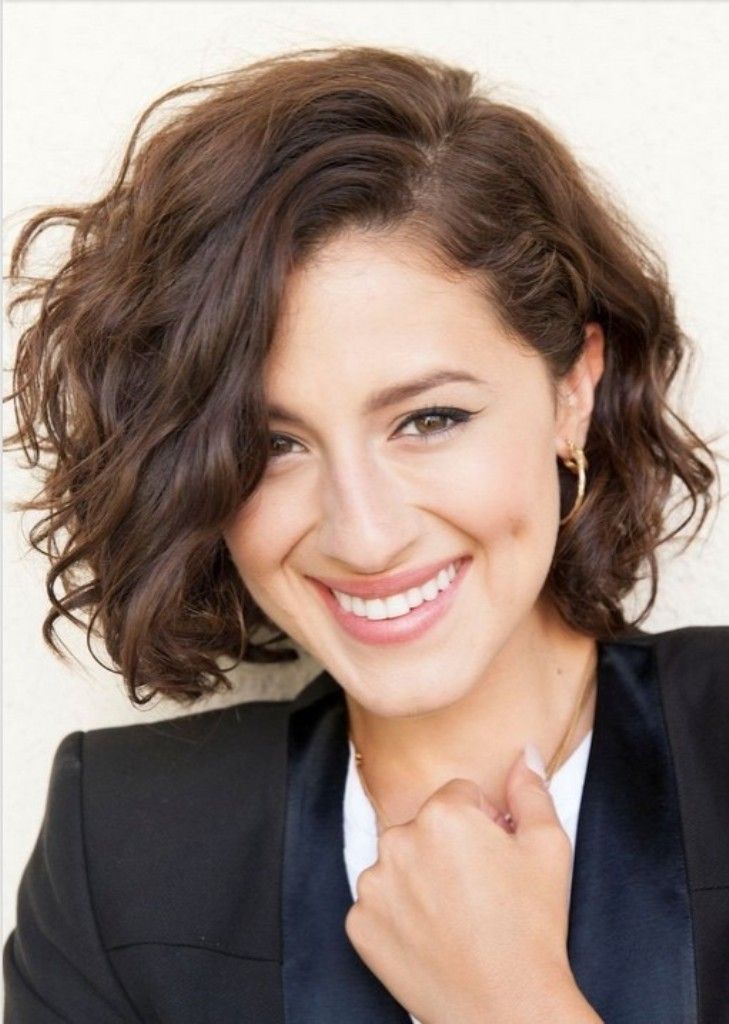 Soft Blonde Wavy Hairstyle
There was a time when women with golden hair were treated differently. The hair color, against the creamy European skin complexion looked amazing. But with the invention of artificial hair color and treatments, anyone can achieve the tint.
If you have naturally golden hair that has soft curls and waves, then it is time to try the Soft Blonde Wavy Hairstyle. It will look equally flattering on women who possess brown or black hair. The uniqueness of the hairdo lies in the cuts.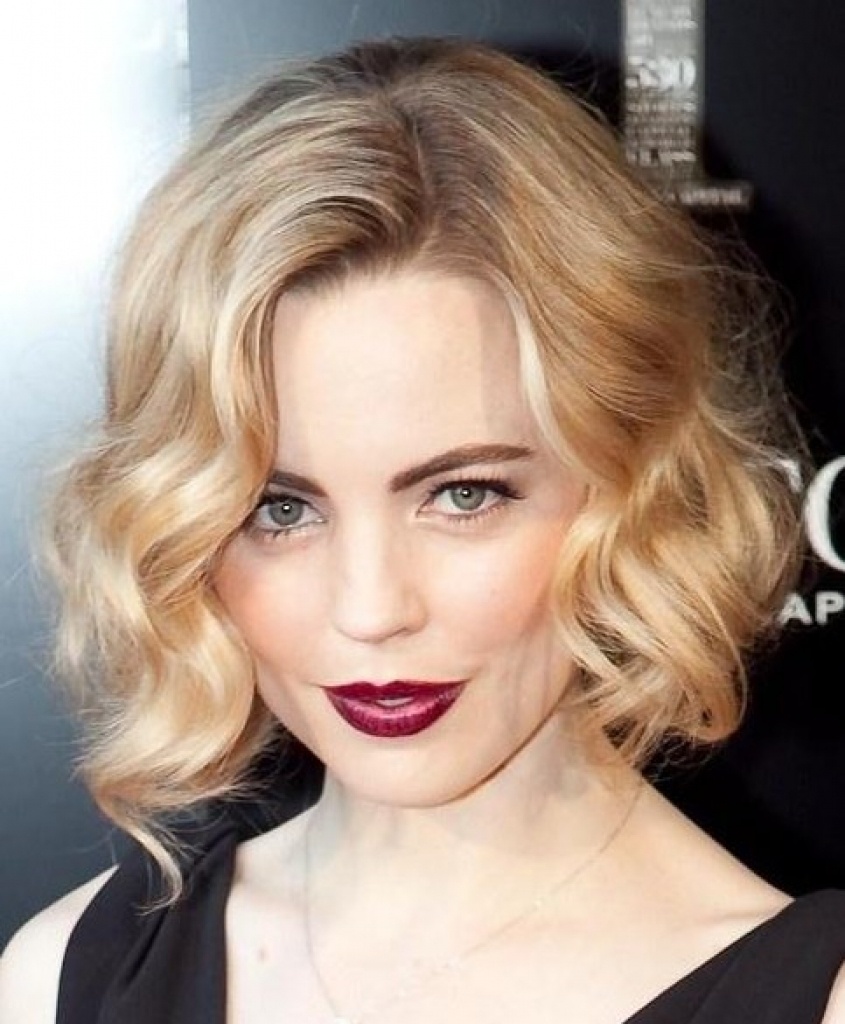 Long Wavy Bob with Bangs
If there is one hairdo that has remained popular with the classes and the masses, it has to be the bob look. If you think that a regular bob will not amplify your look and personality well, then you can try the Long Wavy Bob with Bangs any day.
If you do not want long and tangling tresses, then this short hairstyle will meet your requirements perfectly. It is a hit with those who have broad foreheads as they can hide it with the bangs.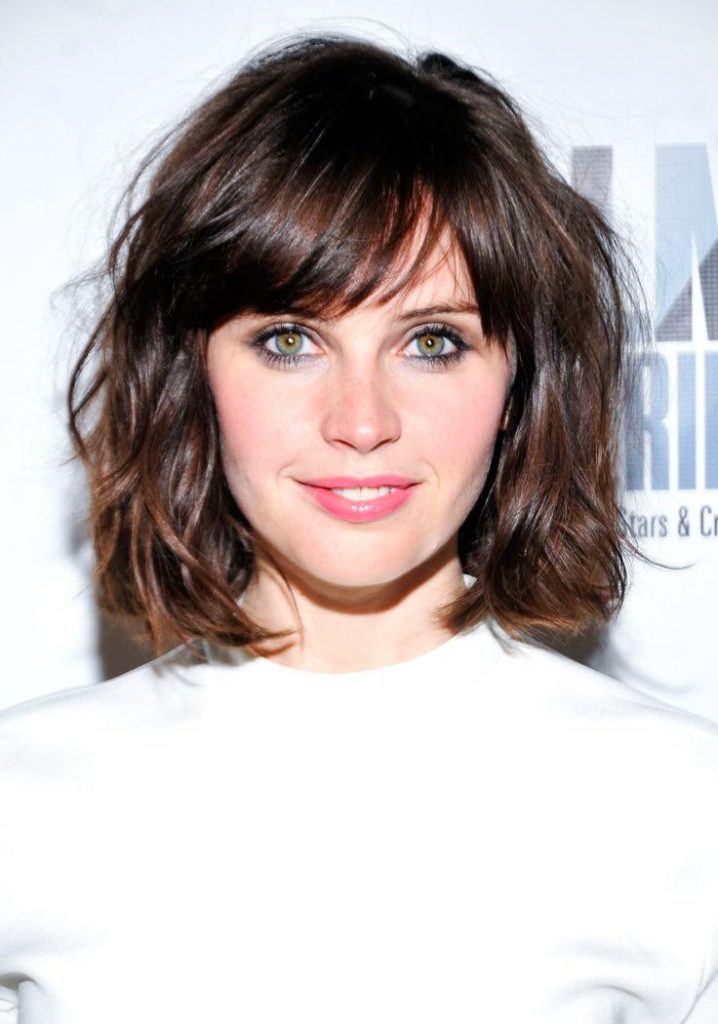 Brown Short Wavy Hairstyle
The best thing about hair is, you can try different looks with it just by altering the way you do it. As you bangs become longer with time, you can fashion it as a separate segment that falls on one side of your face, framing it perfectly.
The Brown Short Wavy Hairstyle is characterized by the many locks, which give a messy appearance. In reality, it takes time and precision to achieve this look.
Let some locks kiss your cheeks, as they reach your earlobes, to add drama to your appearance. It is the perfect hairdo that will set you apart from the crowd.
Side Bangs Wavy Hairstyle
Side Bangs Wavy Hairstyle has been spotted on all red carpet events. If you have a bold personality, and you need something that will change your look drastically, then it is the right hairdo for you. It is appropriate for all age groups.
All you need to do is pick the right hair tint. If you are not one of those ladies who like to spend hours in front of the mirror, then this is the right hairstyle as you can get ready just with strokes of the hairbrush.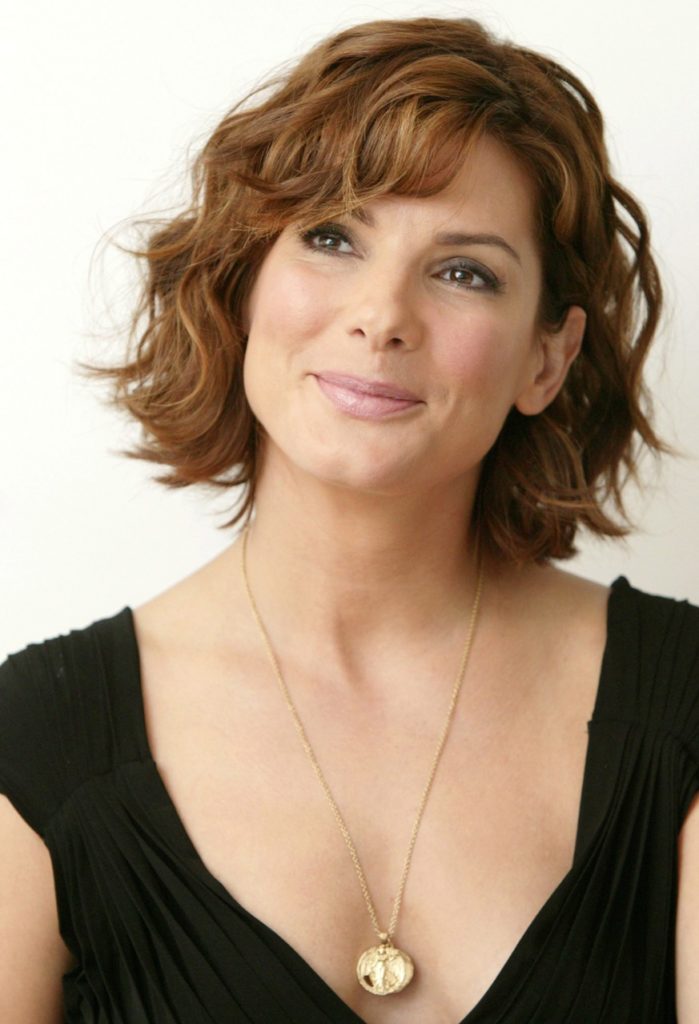 Pixie Cut Wavy Hairstyle
If you are not impresses by a normal pixie, then the Pixie Cut Wavy Hairstyle will meet your requirement. The cuts allow the hair to fall on your face differently.
If you desire to create an impression of messy hair day, then you will achieve the aim with this hairstyle. It will also look good on women with soft curls, as it will accentuate the face. If you have chubby cheeks, then this hairdo will come in handy to create an impression of lean cheeks.
Waterfall Wavy Hairstyle
To make a striking style statement in the ball room, you will need more than a breathtaking gown or some sparkling diamonds. You will need an attractive hairdo that will complement the entire look. If you want to strike gold, then opting for Waterfall Wavy Hairstyle is ideal.
When viewed from front, it seems as if your hair strands are like water streams, emerging from a fountain nozzle. This hairdo will highlight your face, as no locks will fall on it to hide its beauty.
Natural Wavy Hairstyle
There is nothing that comes close to the beauty of naturally wavy or curly locks. Experts suggest not to torment your natural skin and hair with chemical treatments, for the sake of temporary style.
If you have wavy locks, then it is best to opt for a hairdo that will bring out the beauty of your face. That is exactly what the Natural Wavy Hairstyle tends to do. Let your natural hair take its shape, and frame your face.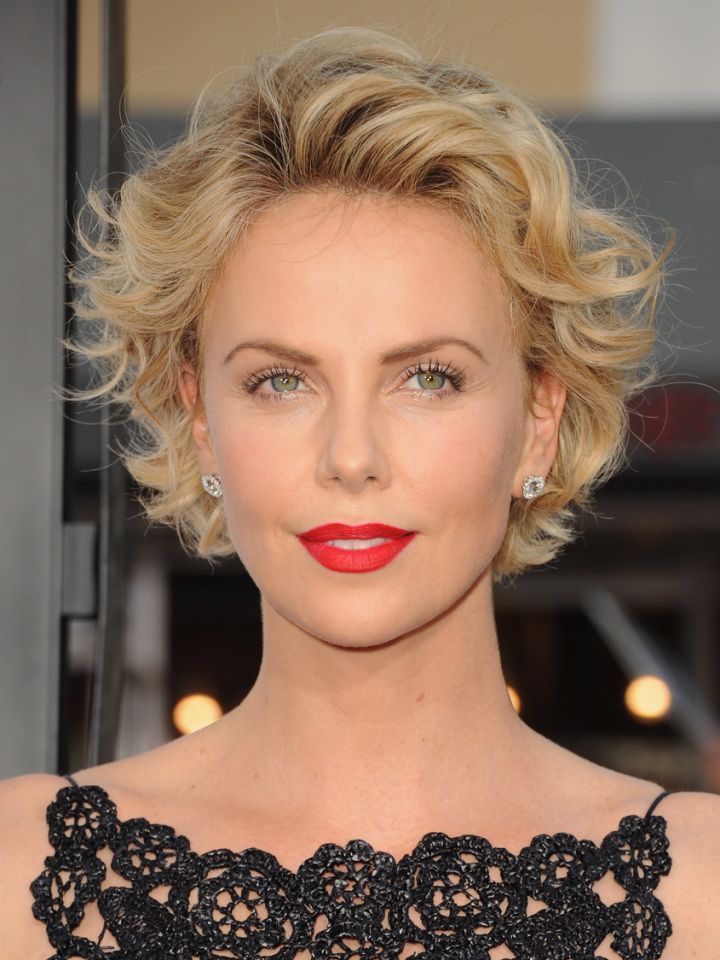 Funky Short Wavy Hairstyle
Women with a funky personality must try the Funky Short Wavy Hairstyle id they have the confidence to pull it off. This hairdo is mainly popular among the youngsters.
It is not something you will see in the conference room, but if you work in the fashion arena, then you will be able to get the attention you desire. The look is easy to maintain. You need to wash your hair well, and use a blow drier to acquire the style.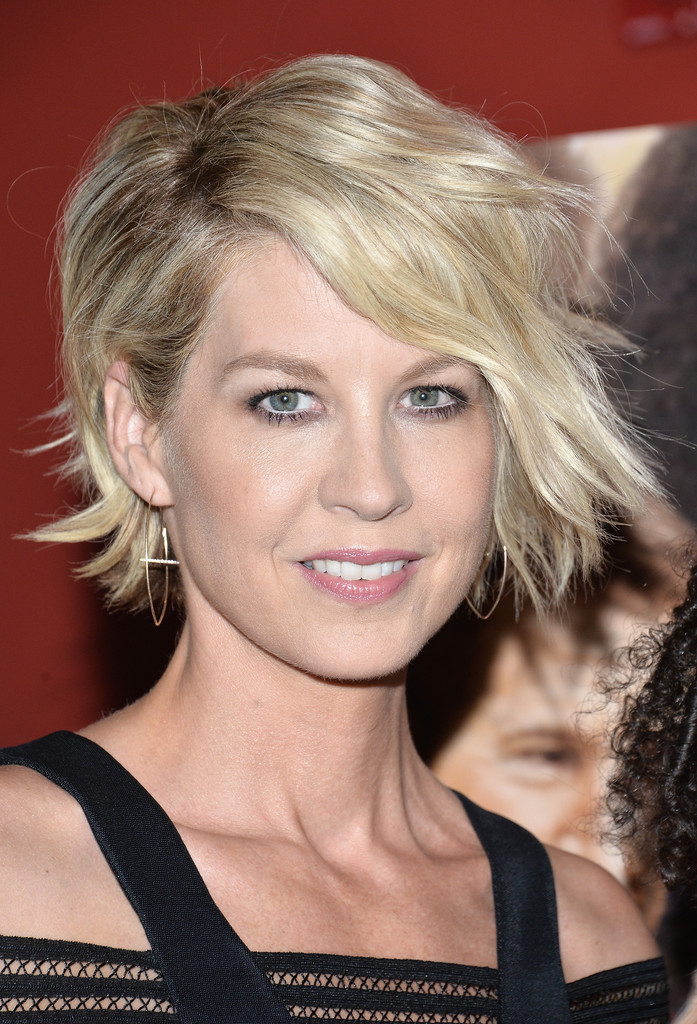 Easy Short Hairstyle
If you are a lazy person, who has no interest in spending more than three minutes to do your hair, then the Easy Short Hairstyle is perfect for you.
This hairdo works by allowing the hair to fall naturally. It does not require any extra styling. You will be able to leave the house just after brushing your tresses.
As they are short, you will be able to manage them with ease. The cut is simple, and will prevent further knots in your locks. These will also save time and effort.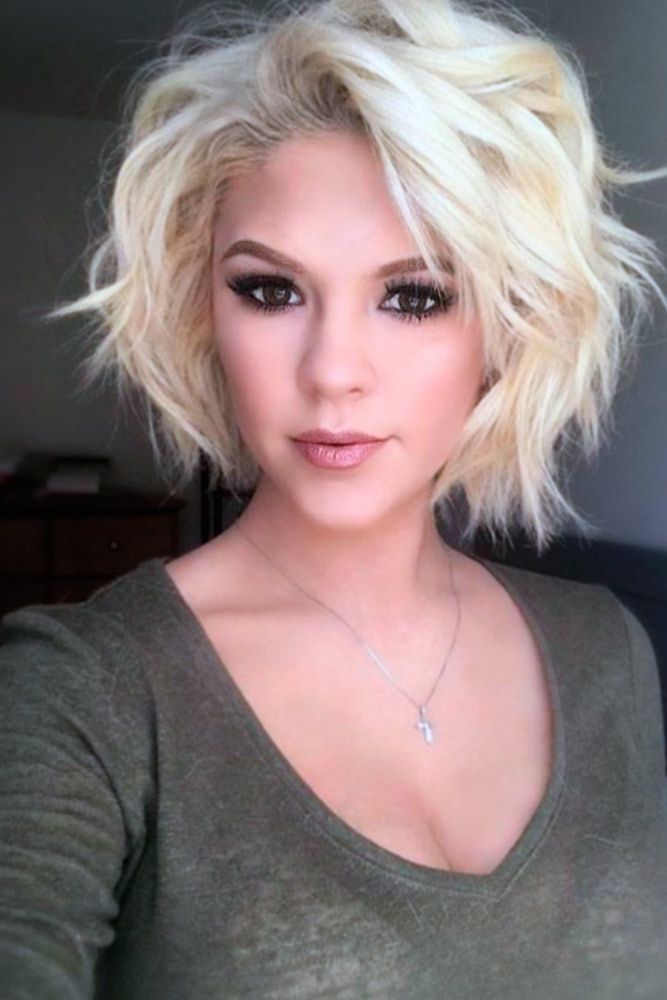 Long Bob Wavy Hairstyle
Another classing hair design is the bob, but no one can deny that it gives rather simple look at times. If you desire to give it a perky appearance, then try the Long Bob Wavy Hairstyle.
The waves will add the much needed drama, and the short length of the tresses will make sure that you are not bothered by the unruly locks falling on your face every now and then. It will look good with a corporate power suit.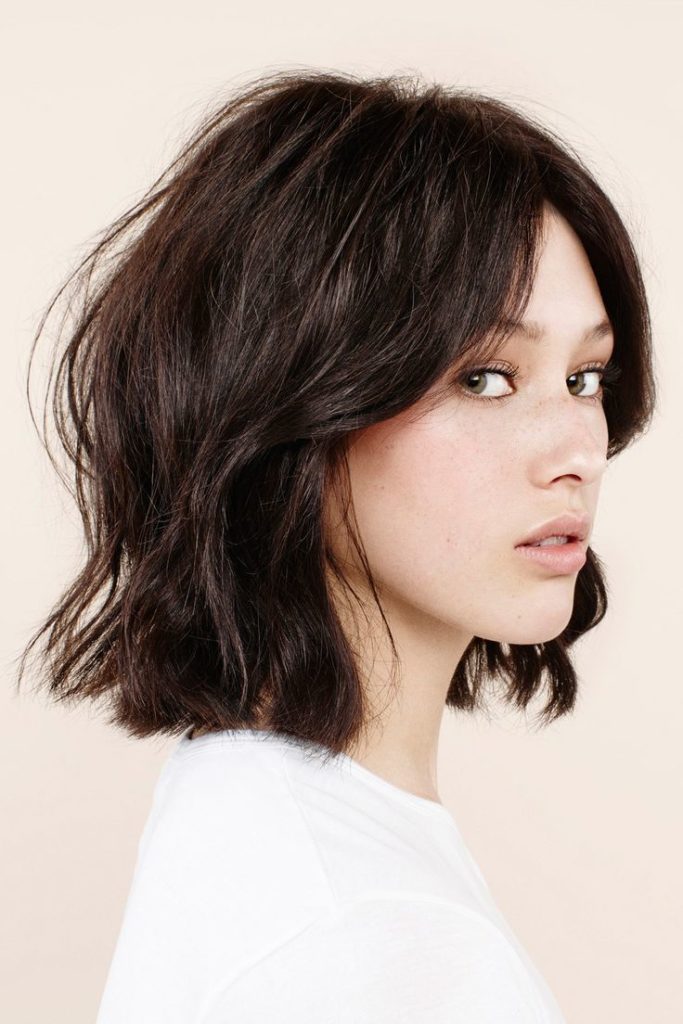 Side Part Wavy Hairstyle
It is a well-known fact that side parting creates an illusion that one has dense hair. It fluffs up the tresses, and if you possess wavy hair, then you can try several designs by combining the side parting with short tresses.
If you are looking for the perfect combination, then you need not look beyond Side Part Wavy Hairstyle. The hair strands will fall along your cheeks, framing it from both sides. Keep them as long or shorts as you please.
Layered Wavy Short Bob Hairstyles
If you have sparse hair, then the Layered Wavy Short Bob Hairstyles will come to your rescue. The layers add volume, and this creates an impression that you possess thick locks. The wavy bob adds an extra charm to the look.
If you desire to go out on a date, then this hairdo, paired with the perfect dress and jewelry, will make your guy fall in love with you all over again. Women, who have straight hair, can try this hairdo for professional arena as well.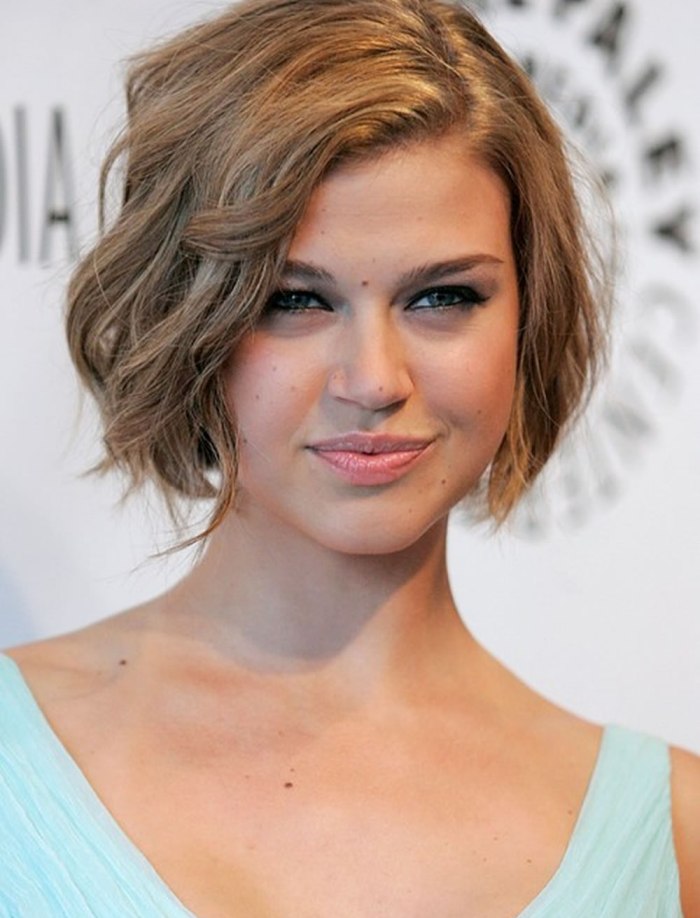 Shoulder Length Wavy Hairstyle
If you are not comfortable with very short hair, then you need to go for a haircut that will not compromise on the length of hair strands, but will also give the look you desire.
The Shoulder Length Wavy Hairstyle fits the bill perfectly. The hairdo has been popularized by Kristen Stewart on many events. It is clear that all women with heart shaped face or oval face can benefit from this hairdo.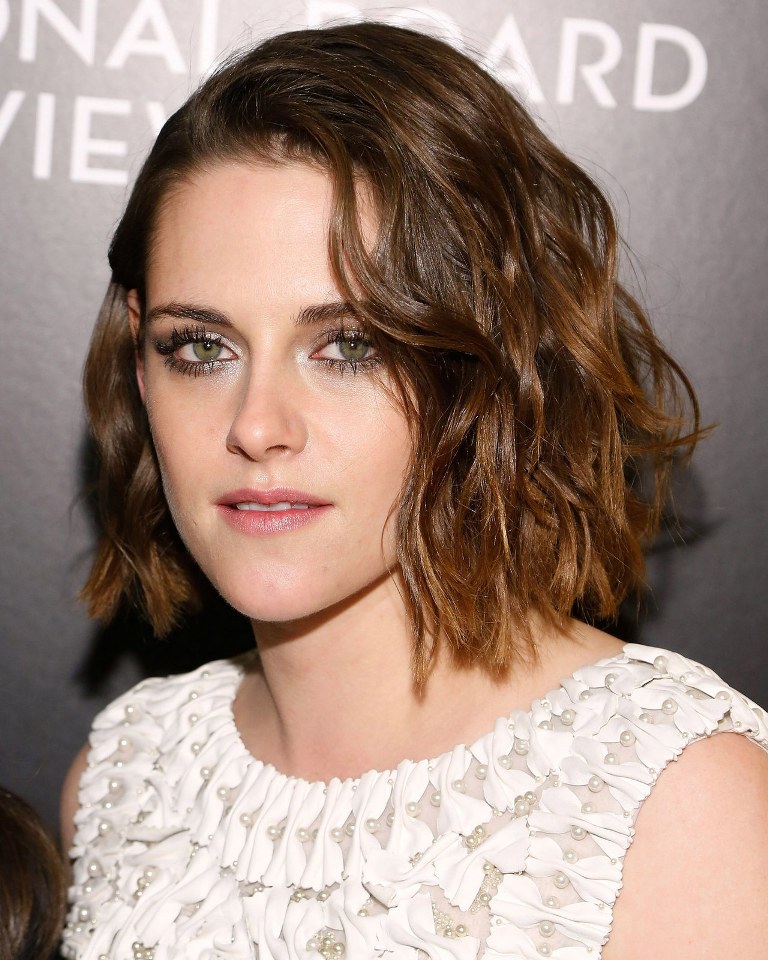 Easy Wavy Short Hairstyle
If you do not desire to try something too edgy, then opting for the Easy Wavy Short Hairstyle is ideal. As the name suggests, it is easy to maintain. The strands will frame the face, and you can change the entire look, deepening on the length of the locks.
It is the perfect hairdo that will complement your unconventional A-line short fitted dress that has a high neck. With no neck piece, your face and the hairstyle will get all the attention.
'