Some people may consider braids to be an overrated style, but trust us when we tell you that nothing beats the beauty of the finely woven braids. And for those people who do not have long hair to flaunt it in braids, braid extensions are always a great option.
In this article, we would like to give you tips on how you can properly take care of your braid extensions so that they last for a really long time and has their money's worth. But before that, let us know more about braid extensions.
What Are Braid Extensions?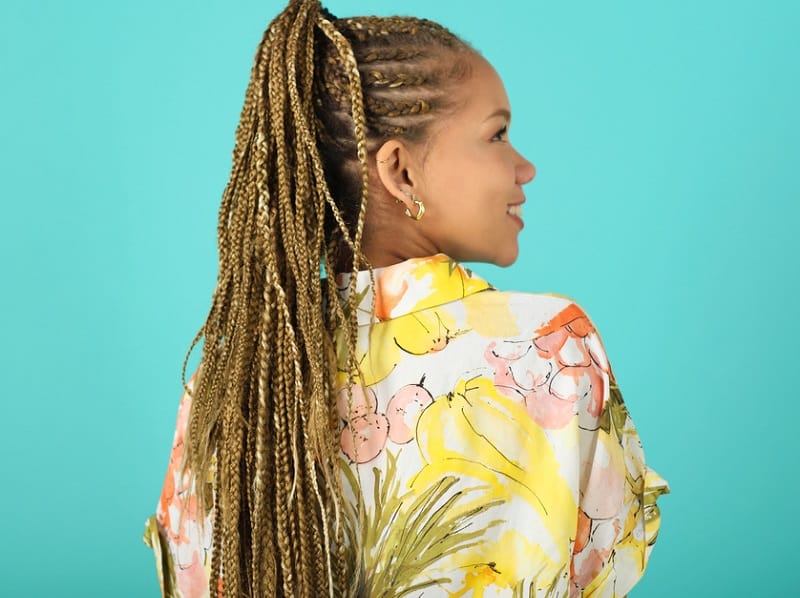 As the name suggests, braids are extensions that can be added to your hair, either artificial or real and are clipped in with the rest of the hair so that you will have enough hair in terms of length and thickness that can be used to try out a wide variety of braids hairstyles.
Braid extensions are very popular, especially among women of African descent as they tend to have long and thick hair, and braid extensions, in fact, help to keep their hair protected in style. The most common braid extensions come in the form of box braids.
Box braids are typically braids that consist of 3 or more strands that are divided into sections in the shape of squares. The recent trend among box braids is the knotless box braids, which blend it together with your hair so effortlessly that it almost looks like your real hair.
The reason why such braid extensions are so popular is that they provide solid protection to your hair without damaging it. The only time they'll be bad news for your hair is when you don't install them properly into your hair.
Types of Braid Extensions
There are many wonderful braids hairstyles out there that we simply adore, and here is a list of the most popular types of braid extensions.
1. Box Braids

Box braids refer to the braids that have been tied up using the three-strand technique. They are usually large and chunky but can come in other sizes too.
2. Faux Locs

In this style, first, your natural hair is braided and twisted and then your synthetic hair or extensions are styled similarly.
3. Cornrows

Cornrows, like box braids, are another very popular style that looks simply amazing too. The hair is braided directly into the scalp using the three-strand style.
4. Micro-Braids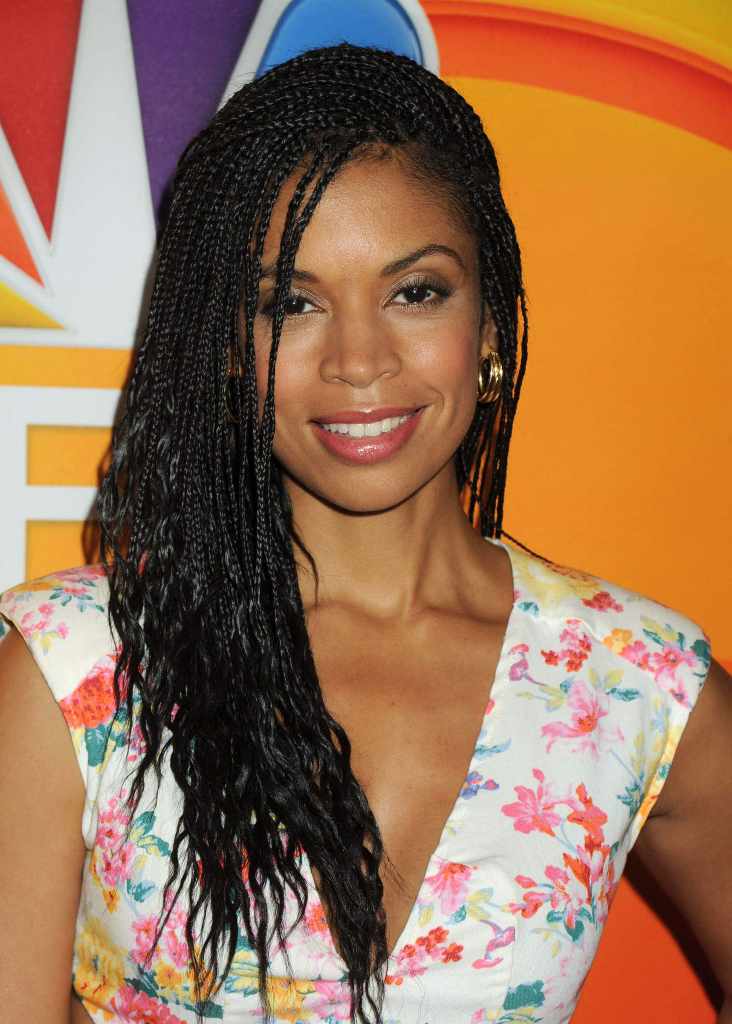 Just as is obvious from the name, micro braids are very tiny braids that may take a long time to be installed into your hair, but once it's done, we guarantee you that you will look like a goddess, especially when the extensions are quite long enough.
5. Dutch Braids

Dutch braids are another fondly loved styled by women since it is a classic style that can be beautifully worn on most hair types and textures and irrespective of the length and thickness of your hair.
6. Yarn Braids

This hairstyle or extension is made typically by using synthetic acrylic yarn and weaving it up to create a gorgeous braids hairstyle.
7. Marley Twists

This type of braids is usually seen worn by people who have less texture and thickness to their hair, as it will really help to add some volume and definition. The twists in this hairstyle are made up of just two strands.
8. Havana Twists

The name might be different, but Havana twists are simply Marley twists itself, but probably double or even triple the size of a single Marley twist. Thus it makes for a perfect chunky hairstyle.
Tips to Take Care of Braid Extensions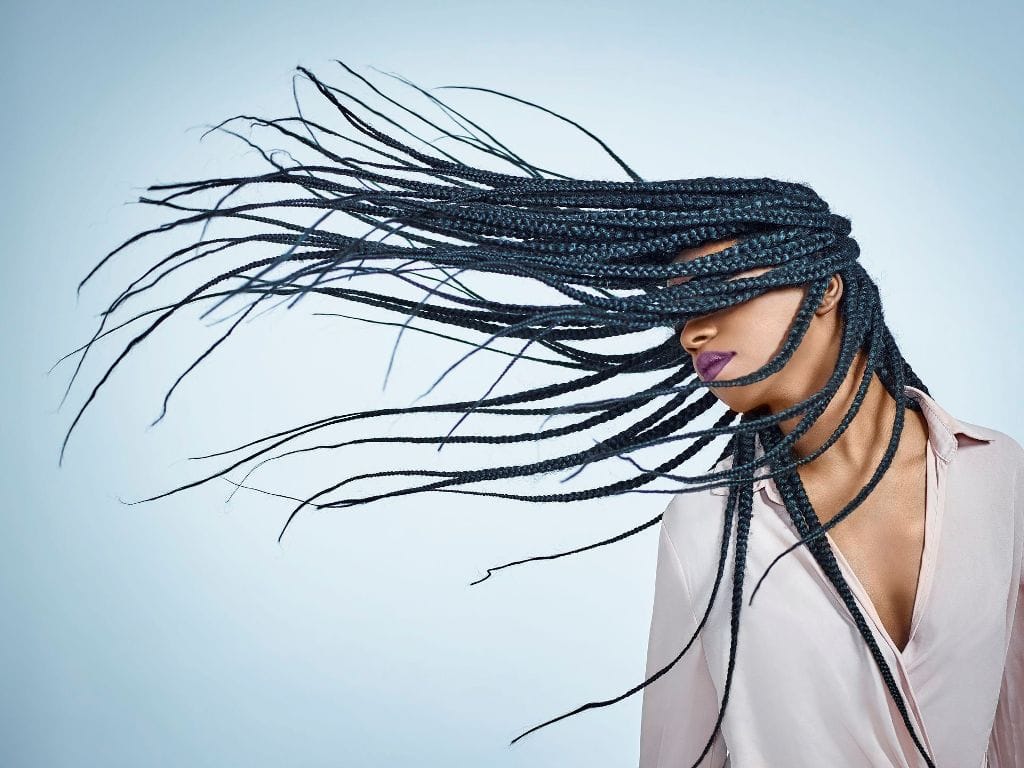 If you have decided to get braid extensions for your hair, then here are some tips and tricks you should surely follow.
Extensions are not very cheap, but they are not that expensive either. You can get great extensions between the price range of $100-$400.
Do not just go and get the next braid extension you see and instead, consult with a hair expert to understand what suits your needs the most.
Women prefer braids mostly because they are very convenient and while it may be quite tempting to just live in your braids for a very long time, experts recommend keeping your extensions for not longer than 7-8 weeks. Also, remember to give yourself and your hair a break when you change your extensions to new ones.
Synthetic extensions are also as good as real ones, especially for those who have budgetary restrictions, so don't fret about it.
While some people may argue about how you don't need to wash your braids at all, it's always good to wash it at least once a week.
This will help to clear any buildup on the scalp and thus reduce itching that is often associated with extensions, especially if you are wearing one for the first time.
Make sure to use products that are specifically developed for extensions, be it shampoo, conditioner, or even spray. This will ensure the maximum life of your extensions as well as keep your hair healthy even with synthetic extensions.
Clip your hair extensions gently, but firmly and not very tightly to protect your hairline.
Wrapping your extensions with a silk scarf or simply with a soft cloth material can work wonders for your hair.
Moisturizing regularly and deep conditioning every now and then will make sure your braids, as well as your original hair, are strong, healthy, and clean.
If you are doing extensions on your own, keep in mind to divide the hair into smaller sections so that you can easily complete the process without any hassle.
Although the recommended time period for wearing your braids is 6-8 weeks, you should remove them if your hair starts to hurt.
With all these tips and tricks, you are ready to get your next braids hairstyle, so go ahead and flaunt them in style.