Brown, black, and dark shades are the perfect autumn hair colors. Unfortunately, most teenagers would find these shades to be a bit too basic.
If you're ready to take on these autumn hair colors but want to put your youthful twist to it, then you should take inspiration from the dark-haired actresses under 20 that we've compiled below.
Dark-Haired Actresses Under 20
Below are some of the dark-haired actresses under 20 you should check out if you want a gorgeous looking 'do.
1. Ariana Greenblatt – Chocolate Brown Waves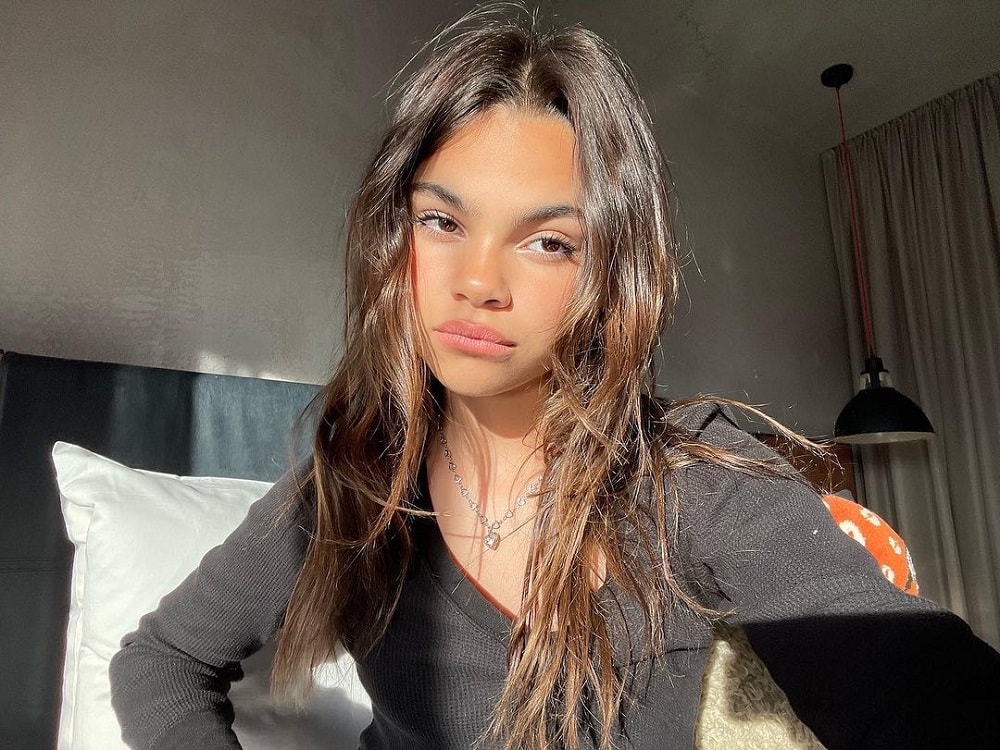 Ariana's game plan is on point, and that's to keep her hairstyle sweet and simple to allow her chocolate brown hair color to shine through. If you have a warm skin tone like her, this is the perfect natural-looking shade you need to try.
2. Bella Ramsey – Dark Brown Wet Hair
A dark brown shade is perfect for women with fair skin tones like that of actress Bella because it will bring out the warmth in your skin.
For that extra youthful glow, go for a middle parting which can give you that playful look without actually looking childish.
3. Chloe Coleman – Chestnut Brown Coils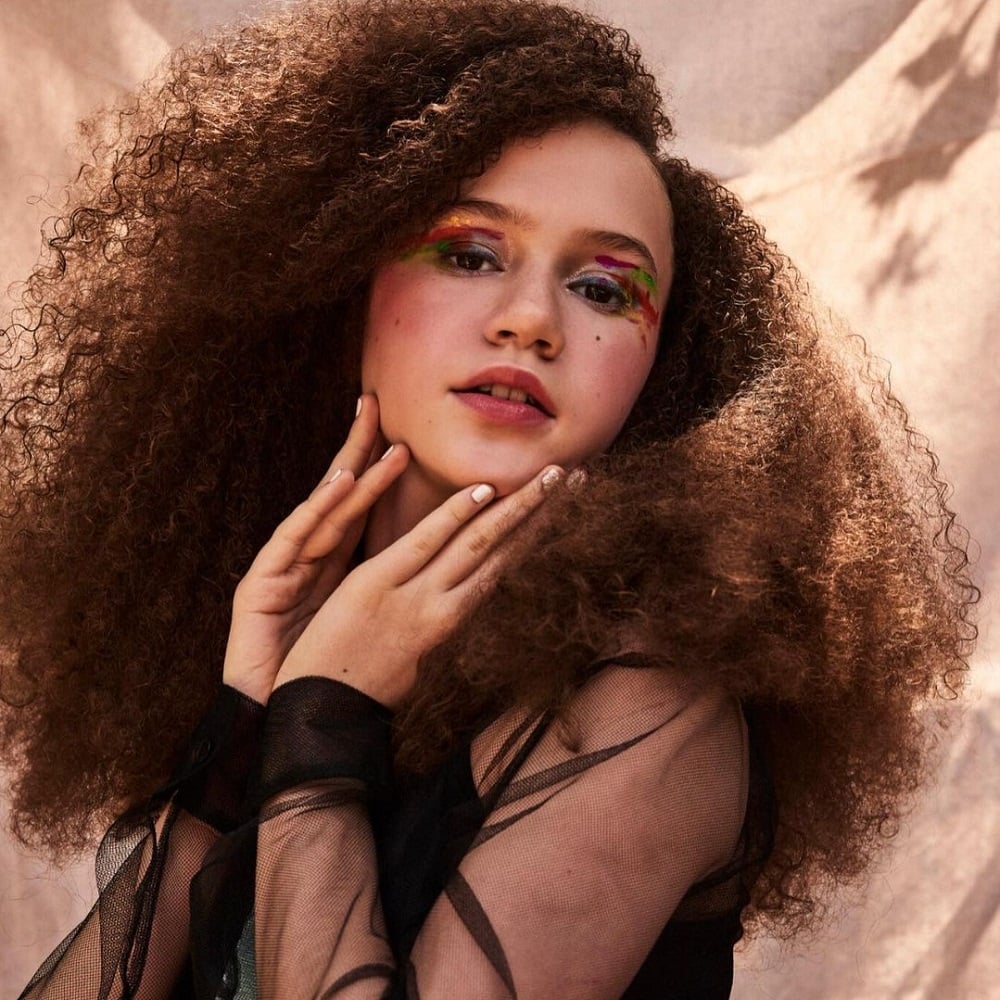 Chloe shows us that you don't have to go for lighter shades or highlights just to bring dimension to your curls. To give your hair that unique multi-dimensional look, go for ones with richer and deeper shades like her dark chestnut brown.
4. Jenna Ortega – Dark Brown Layers + Curtain Bangs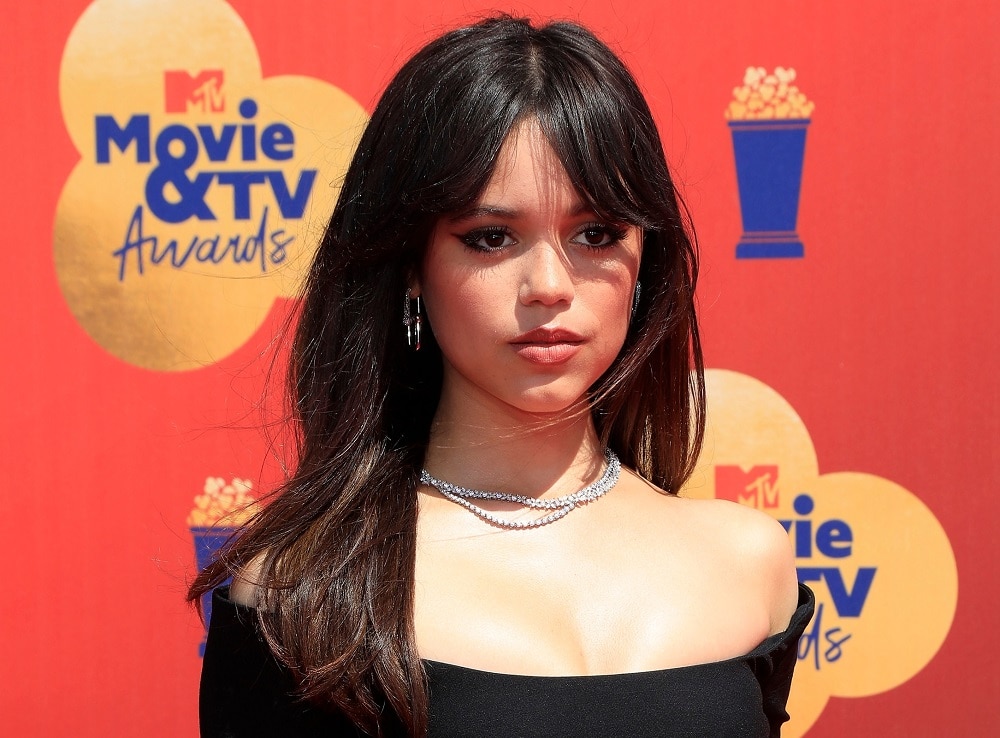 Since she is one of the most fashion-forward dark-haired actresses under 20, Jenna's dark hairstyle is the one you should copy if you want something edgy.
Unlike most celebrities with wavy and messy hair, Jenna kept her hair straight and simple. The best part of it is her curtain bangs which perfectly framed her face and gave her hairstyle a fabulous spin.
5. Julia Butters- Brunette Wavy Hair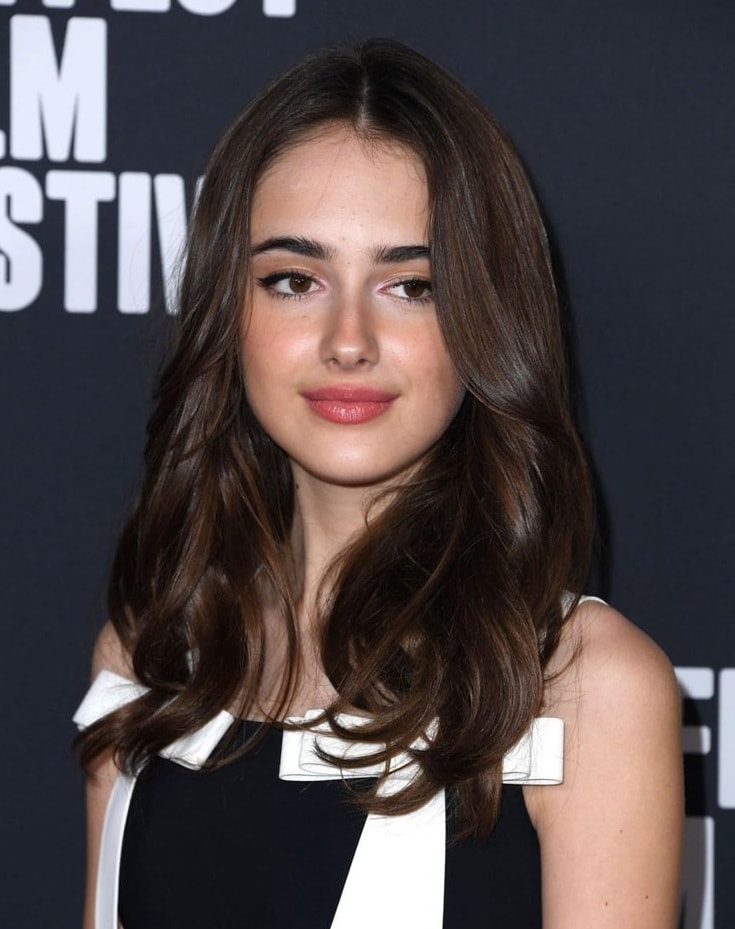 Brunette may not look as glamorous as blonde, but it can look extra sophisticated and elegant when styled right. The key to achieving an eye-catching brunette hair color is to keep it shiny and in Julia's case, subtly wavy!
6. Madeleine McGraw – Light Brown Highlights
Another amazing trick to make your brunette hair come to life is to add a few highlighted streaks to it. Take a page from Madeleine's style book and keep the highlights thin, few, and subtle.
7. Marsai Martin – Jet Black Updo
Jet-black hair may seem intimidating, but it's actually one of the most versatile hair colors out there. The secret to pulling it off is to sport a hairstyle as edgy as it is, and Marsai's updo paired with side-swept bangs definitely takes the cake.
8. Mckenna Grace- Dark Sleek Ponytail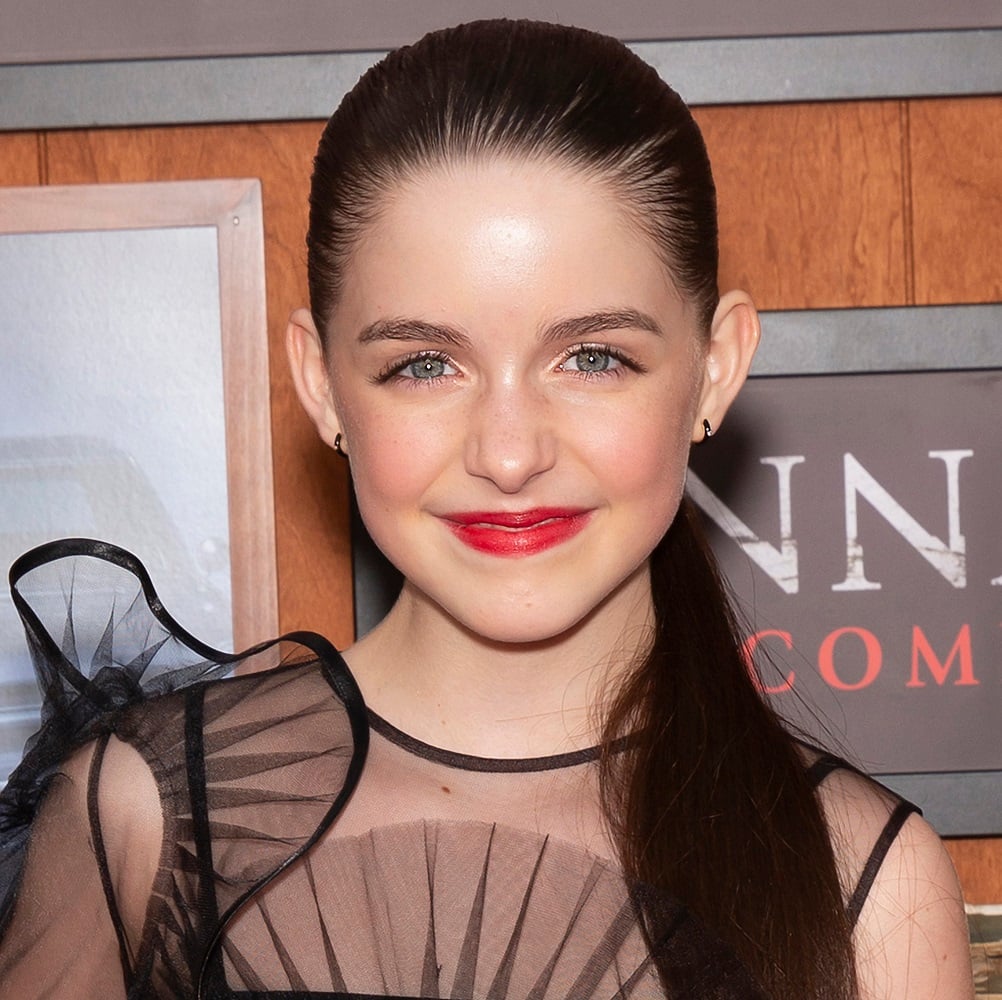 If you find Marsai's updo to be too edgy for your taste, you can go for this teen actress Mckenna's sleek and tight ponytail which gives off a more polished look.
To recreate this hairstyle, you'd need a fine-toothed comb and pomade or gels to keep your hair shiny and in place.
9. Millie Bobby Brown – Dark Top Half Bun + Bangs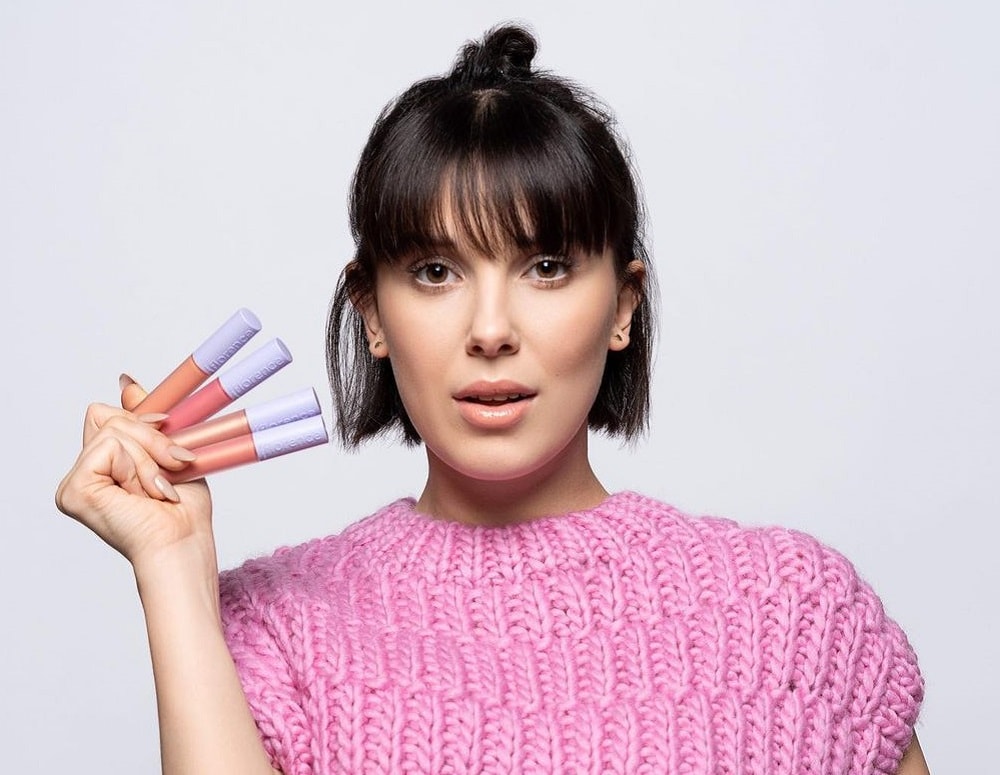 For a fun and playful take on dark hair, Millie's hairstyle for a makeup ad may just be what you're looking for. It has a blunt bob paired with full bangs and a half bun which are all great elements of a carefree look.
10. Momona Tamada – Black High Bun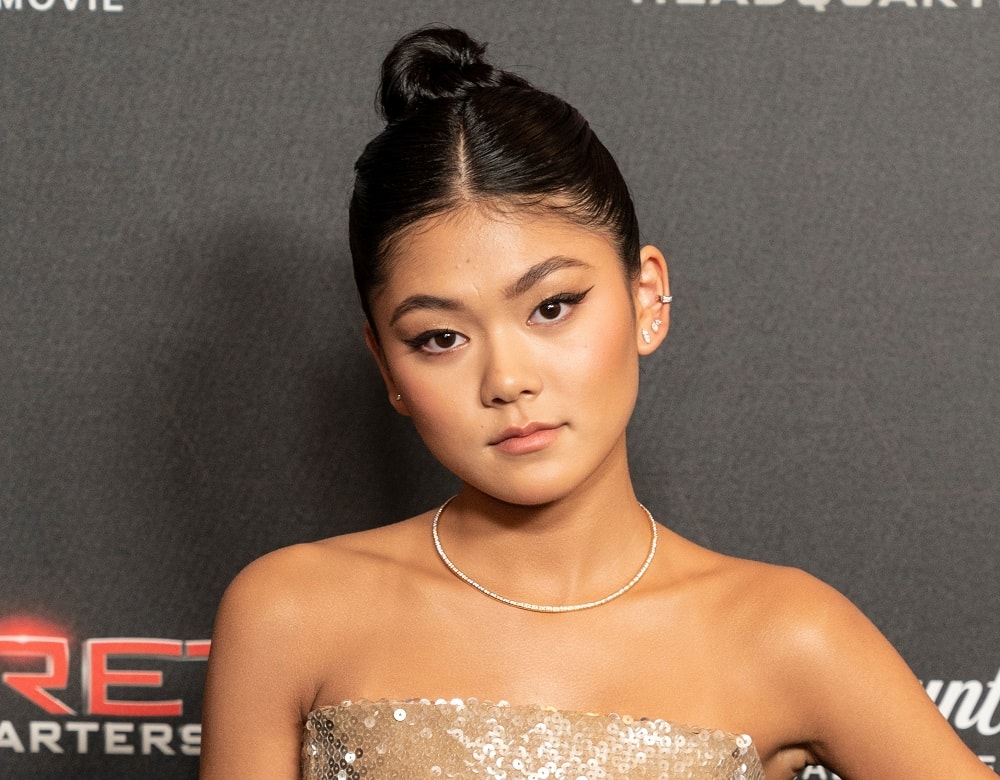 As per her Instagram post, Momona's hair is in a messy bun 90% of the time, but this high bun is an exceptional exemption.
If you're attending a formal event or you just want to wear a more polished hairstyle, copy her high bun and middle parting to give the classic bun a more youthful touch.
11. Olivia Rodrigo – Reddish Brown Loose Waves
The best part about dark hair colors is they can make your hair look extra amazing, even with just a simple loosely wavy hairstyle. Just take a look at actress Olivia's dark reddish brown hair with a rich eye-catching tinge that shines bright, especially when the lights hit it.
12. Priah Nicole Ferguson – Braided Curly Hair
Priah is one of the dark-haired actresses under 20 who actually have naturally dark brown hair, and she loves showing it off.
Her hair shade is perfect for darker skin tones as it can make the latter lighter and more glowing. Not only that, but dark shades can also make your curls look shinier.
13. Peyton Elizabeth Lee – Black + Brown Updo with Bangs
Solid hair colors will make your hair look flat, so go for Peyton's black and brown hair color combination to make boost its texture and make it look highly dimensional.
With the right shade and hairstyle, dark hair can look fabulous and stylish. Lucky for us, we can get to copy these amazing looks from the most beautiful young dark-haired actresses under 20.
Just make sure to consider your skin tone, and you can surely choose the best dark hair color that will suit you best.