Dark hair is a classic shade, but it can get quite dull and boring over time especially as we grow older. The good news is you can always choose to incorporate a few fun touches to revive this classic look!
The secret? Well, we'll have to take inspiration from a few dark-haired actresses over 40. Check them out and continue reading!
Dark-Haired Actresses Over 40
If you're ready to breathe new life to your dark locks, you may want to get a few ideas from these dark-haired actresses over 40:
1. Carrie Coon – Salt and Pepper Updo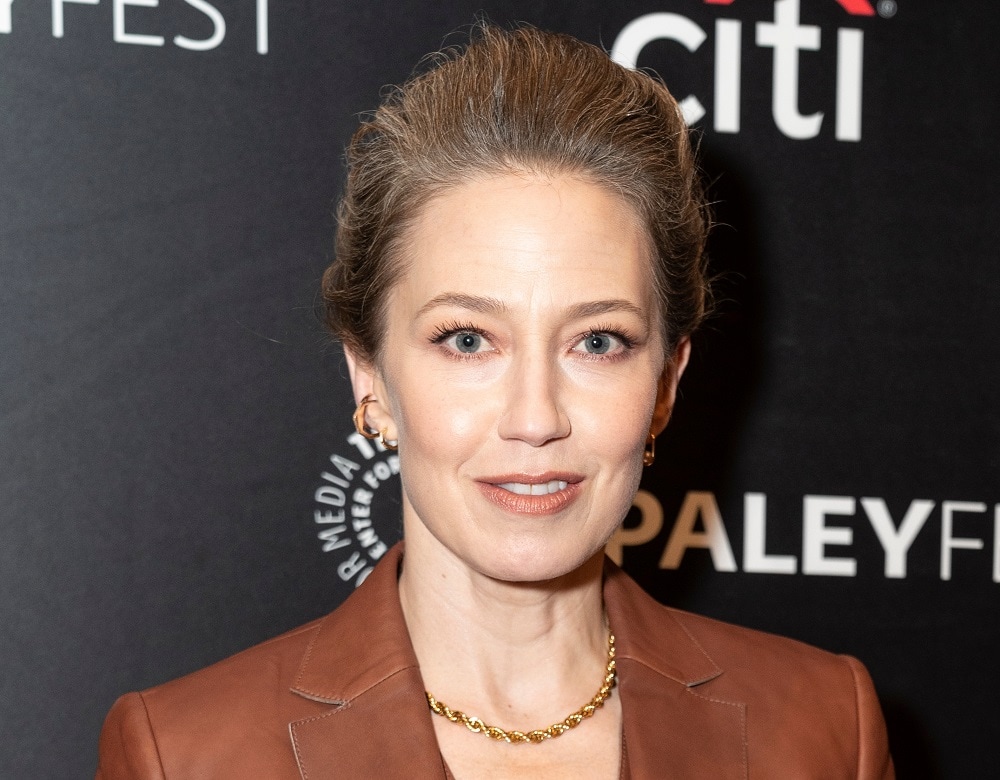 Gray and dark hair is not a beautiful combination for many, but when done right, it can be a match made in heaven. So get a few tips from Carrie and try blending your gray hair into your dark hair instead of covering it up.
You can do this by adding a shade that's darker than gray but lighter than black to soften the demarcation line.
2. Constance Wu – Black Straight Hair
For those who want to inject a youthful twist to their boring dark hair, Constance is one of the best dark-haired actresses over 40 that you should imitate.
Her secret? It's none other than her blunt bangs that added an edgy look to her plain straight hair.
3. Jenny Slate – Jet Black Medium Curls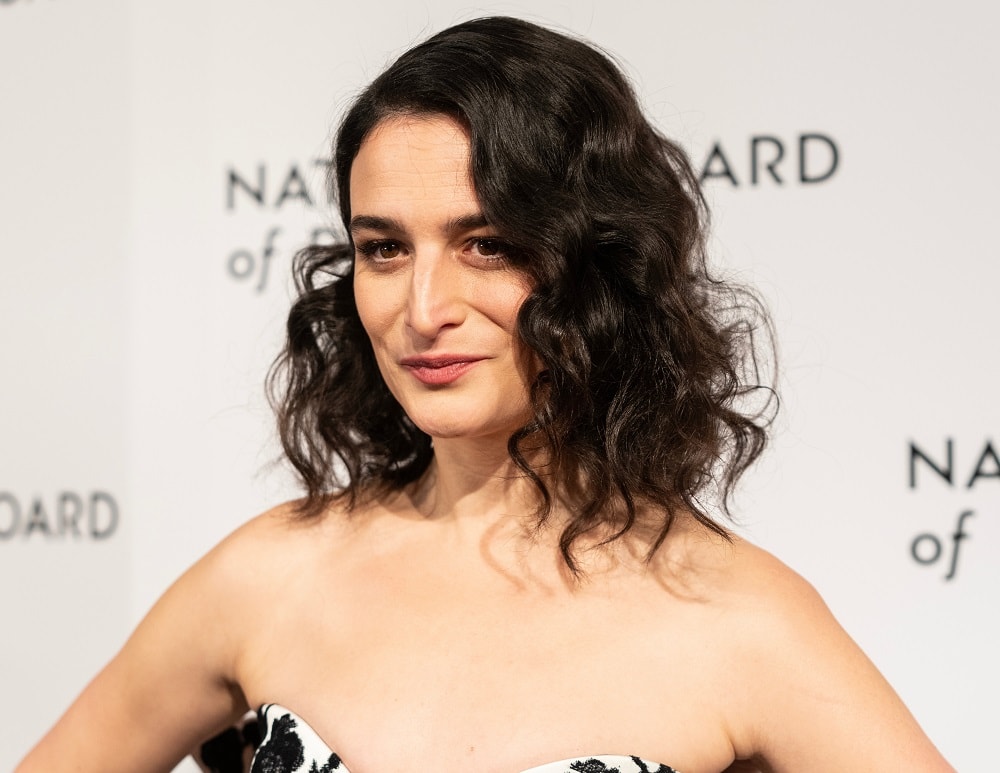 They say that jet-black hair can sometimes come off as too plain and a bit masculine. To balance it off, you should go for a feminine curly hairstyle with wispy and soft ends like the one Jenny is sporting.
4. Kerry Washington – Natural Curly Ponytail
Kerry Washington is one of the few actresses over 40 with an exciting hairstyle. Instead of taming her dark curls, she allowed them to run wild and take center stage.
Her sleek high curly ponytail not only kept her curls away from her face, but also gave her a powerful look. A win-win indeed!
5. Maggie Gyllenhaal – Medium Brown Lob
Maggie found the perfect hairstyle that can address maintenance issues and thinning hair.
A long bob is known for being low maintenance. The way it's shaped also gave it a lot more body.
6. Melanie Lynskey – Dark Brown Side Part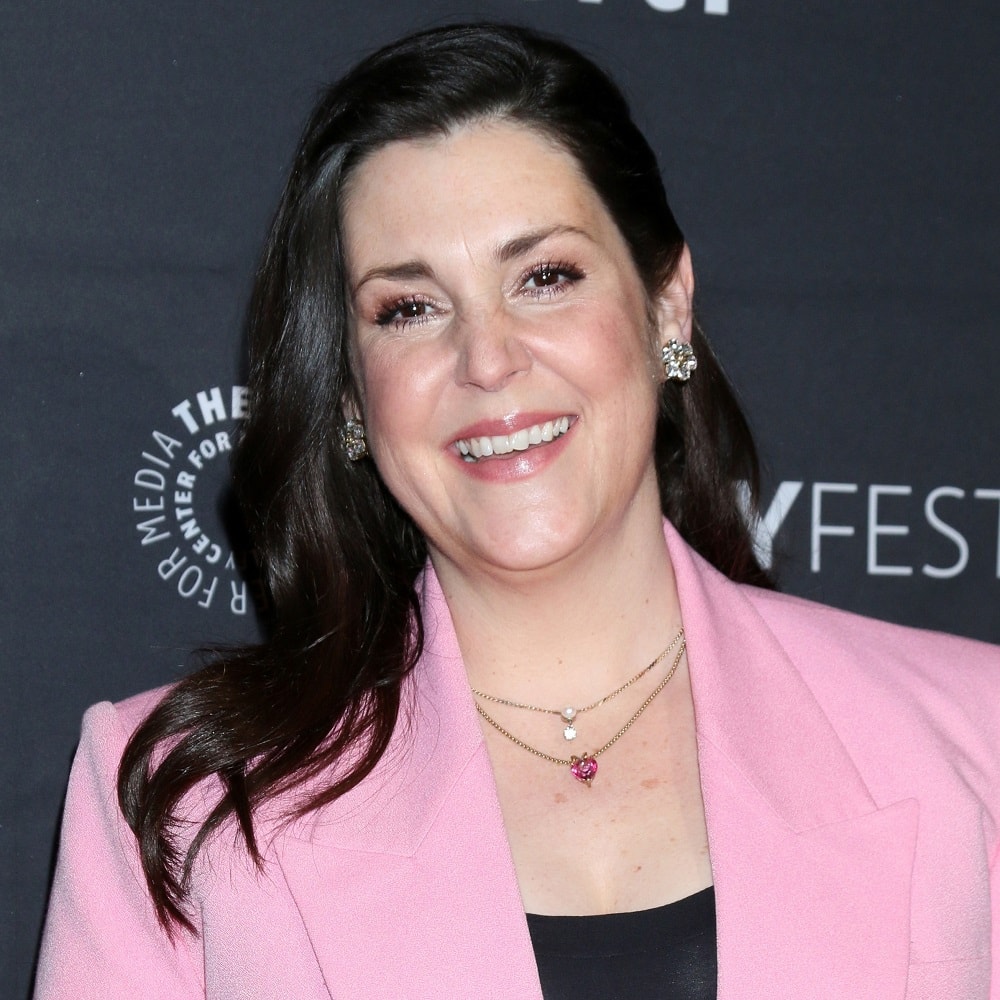 If you're looking for a way to hide your chubby cheeks and double chin, you may want to copy actress Melanie's dark brown side part. This combination creates an illusion of length which is perfect for women with a round face shape.
7. Mindy Kaling – Off-Black Long Wavy Hair
If you find the darkness of black hair to be too harsh, you may want to check out Mindy's off-black hair color. It's not a black shade but actually the darkest brown shade with a few ashy undertones giving the appearance of a milder black shade.
8. Natasha Rothwell – Faux Loc Bangs
There's no denying it. Dark hair colors bring life to gorgeous dreadlocks. If you want to make your locs look classier, copy Natasha's faux bangs by piling up the strands at the top of your head the way you do a bun.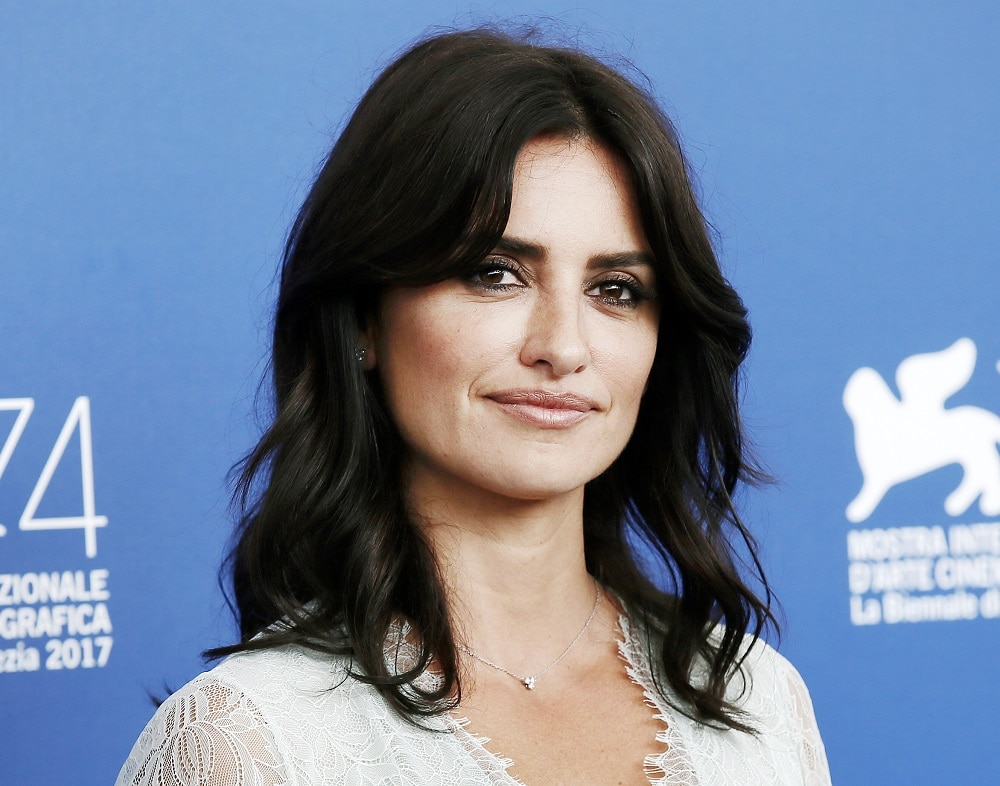 Penelope is truly the epitome of feminine spirit even at the age of over 40 and she certainly has the perfect hairstyle to boot. Her dark waves definitely give her a softer look while the medium length keeps the cut trendy.
10. Rose Byrne – Brown with Blonde Balayage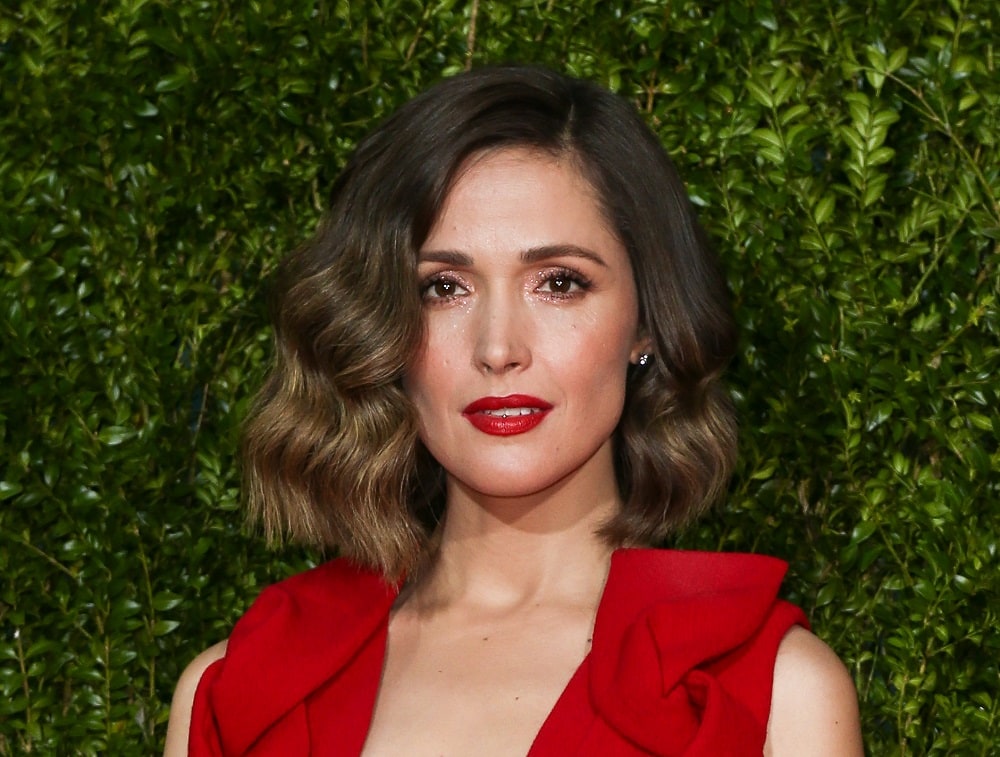 Wavy lob is quite a popular trend but Rose took it to the next level with her perfect hair color. Her dark brown shade gives her pale skin the warmth it needs while the golden blonde balayage made it look more radiant and extra chic.
11. Ruth Negga – Curly Bangs with Halo Braid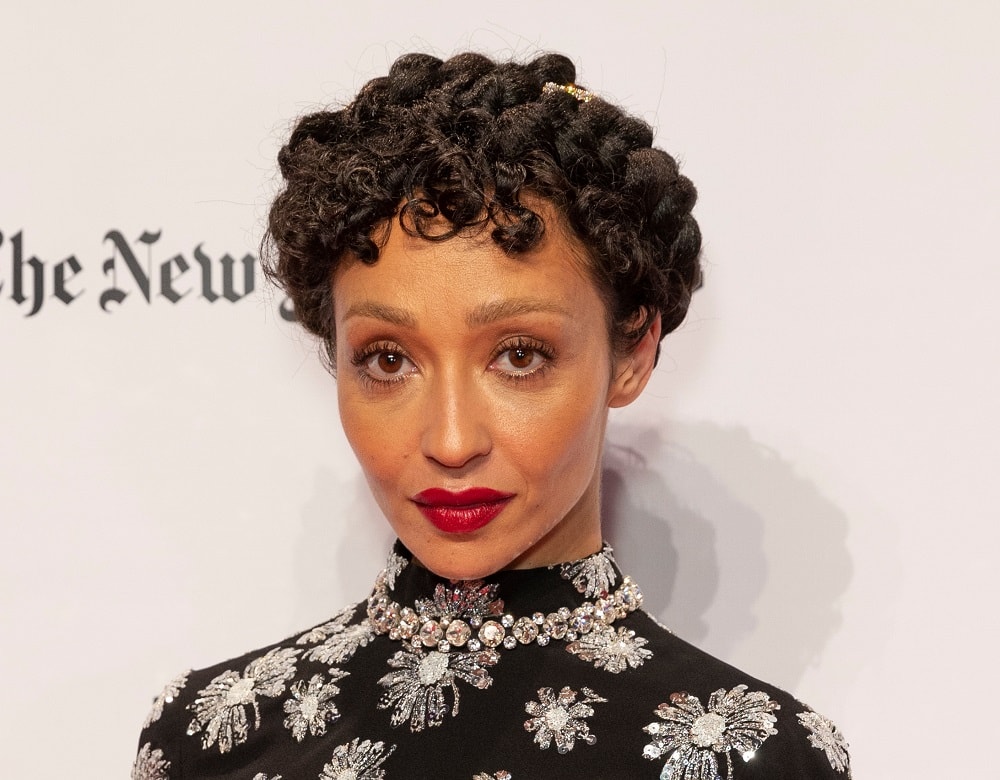 When it comes to styling curls, actress Ruth certainly has it all figured out. If you want an event-ready curly hairstyle, give her look a try. All you have to do is wrap your curly strands in a braid at the top of your hair and secure it with an elegant clip.
12. Stephanie Beatriz – Slicked Back
The slicked-back hairstyle is the perfect power move for women who wants to give off that authoritative persona. The best part about this hairstyle opens up your face and shows off your strongest features.
These dark-haired actresses over 40 are definitely showing us how to pull off dark colors.
So if you want to show off your black or brown hair at its finest glory, just pick the right hairstyle and color that suit your face shape, skin tone, and personal style the best.