Choosing a hairstyle when you are over 50, you want to be trendy, but you also want to look respectable and not a wannabe. You might feel like you need a change, but you're not sure where to go and what to do. Just because you're turning a certain age, it doesn't mean that you still can't have a youthful or vibrant hairstyle.
Just look at Jennifer Aniston, she has still managed to keep her youthfulness even though she is encroaching 50. These days' women are aging gracefully more than ever.
Women in their 50's are working out more than ever and eating healthy and that's all part of looking youthful and staying healthy. A youthful hairstyle falls in the same space. The hairstyle you choose reflects who you are as a person, so you want to make sure that your style reflects you in the best possible light.
There are many women out there that prove that you can still rock an amazing style in your 50's. Kim Basinger, Madonna, Lisa Rinna, and Sharon Osbourne are all women who prove that aging gracefully is an art form.
Women in their 50's will often consider that time as a second chance at youth. The children are in college and living their own lives and they get to enjoy life once again, using that opportunity to explore themselves and do things they weren't able to do before.
Just because you are turning 50 doesn't mean you can't be youthful any longer. Regardless of your age, you can still have the hairstyles that you love whether that is a bob, a pixie cut or a longer style.
These looks are always trendy and timeless, so there's no reason in the world that you can't have your favorite style. Choosing soft looks and clean cuts that allow the hair to stay off your face is great for women in their 50's.
Bangs are also a great choice because they are always fresh. So here am I, with low maintenance hairstyles for women over 50 for you to make your 50s livelier:
Straight Blonde Hair
Blonde hair makes you appear younger because lighter tones usually soften facial features. Hair gets darker as you age, so lighter tones can be age-defying.
Women switch to becoming blondes as they grow old and this is natural because the color gray is much lighter than the brown color.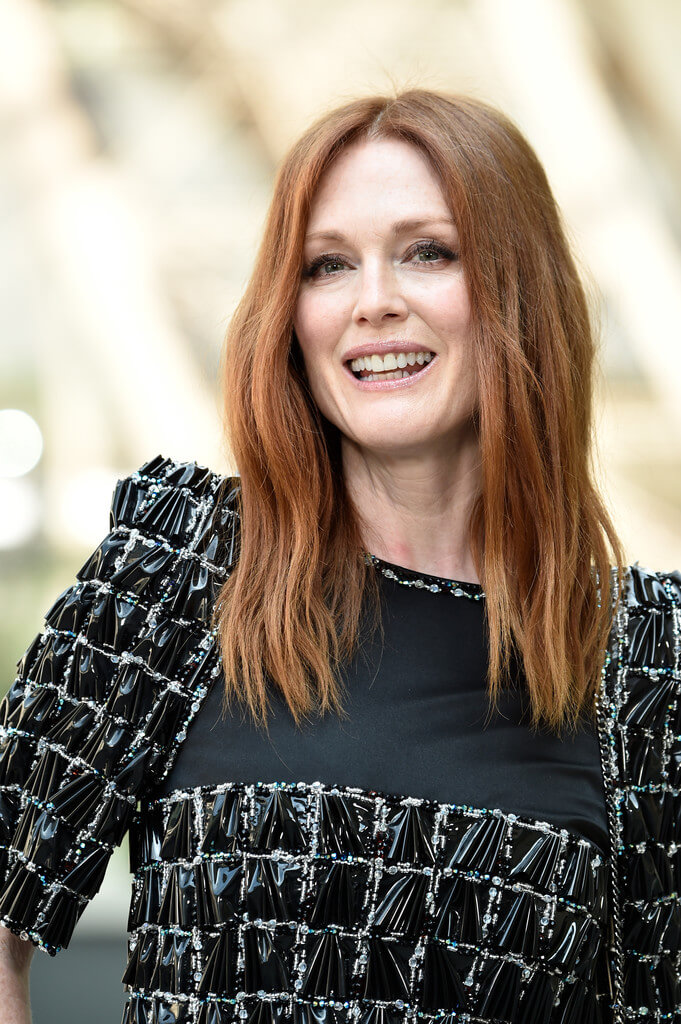 Colored Hairstyle
Getting your hair colored is another big trick to look young in your 50s provided you choose the right kind of color for yourself. Go blonde or red or grey or golden all over. Consult your stylist to select the best possible color for you or experiment around.
The Long Bob
This long bob is a personal favorite for me and a lot of people because it clearly defines your age. Your hair appears to be thick and seems to add volume to your hair along with the facial look.
The long bob in general works pretty well with all face shapes and hair textures. If your hair is of a curly texture, you need to straighten them first to get the complete essence of this look.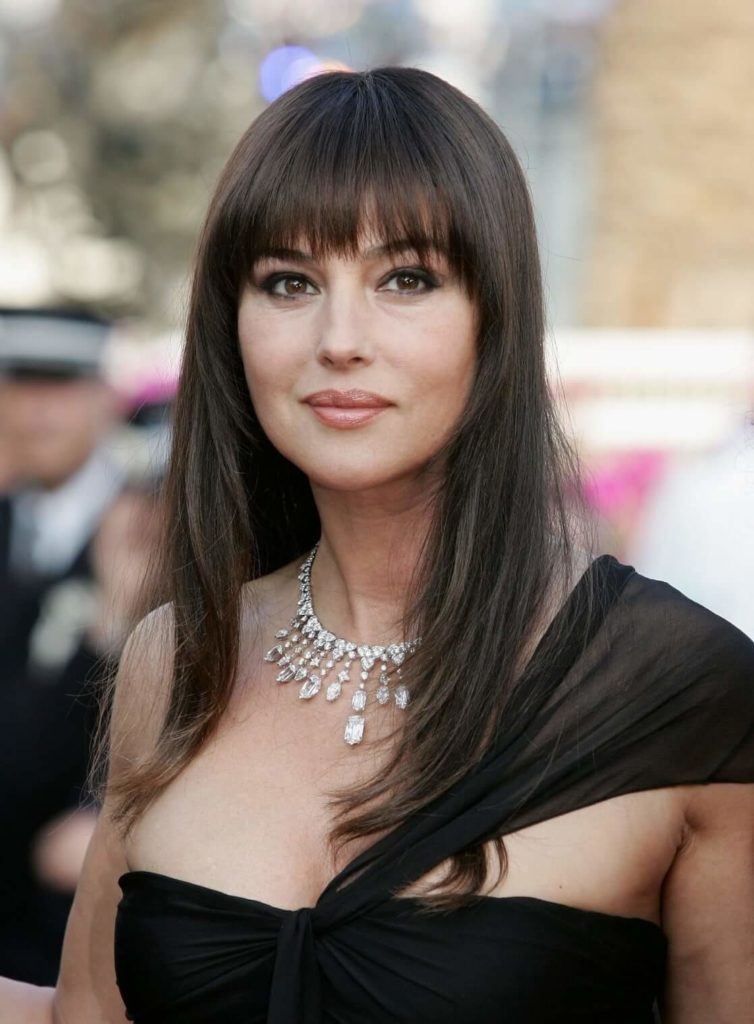 Long Swept-Back Hairstyle
This gorgeous style is sure to make you feel youthful. It's a classic style that has all the elegance and grace in the world. The hair is styled away from the face which is where the youthfulness comes from.
It also has sort of a hippie vibe to it which is also going to bring us back to a time where it was all about youthful freedom. It's a graceful look that will be turning heads for years.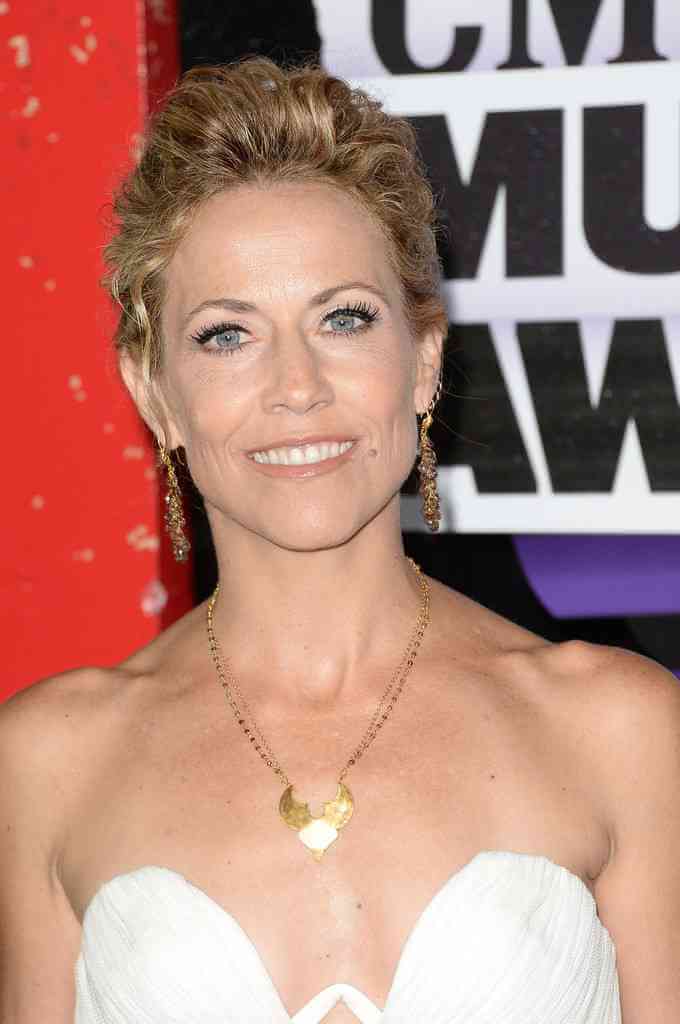 Long Straight Updo
Who doesn't like long straight hair? It can make anyone look beautiful and fresh. And moreover its easy to style. Just tie it in a bun and you will still look elegant. And of course, a dash of color to the end tips will only liven it up.
Short Hair
If you've been wearing long hair for quite some time now and are considering a change, you should certainly think of freshening up your look. Short hair should be trimmed every four to six weeks if you want to maintain the same style and length.
Yet, a great cut will grow out beautifully, so again that is not an issue in case you wish to have your old length back. You may be able to grow that out a bit, depending on how fast your hair grows and what kind of hair you have but shorter hair shall certainly be a good shot for a change.
The Old Fashioned Flip
Camilla Parker Bowles styles a flip that may not go well for everyone but on the ones it suits, it looks really appealing and amazing. What works for you may not be on someone else and that is obvious because people have different face cuts.
You have to find the best cut that shall suit your style. Ask the stylist or just go by what you like the most. This hairstyle can be tested and tried according to one's choice and outfit.
Super Edged Pixies
This pixie hairstyle is edgy, peppy, and the new-cool kind which can suit a woman at any age. This one looks really fabulous with naturally gray hair but otherwise too, it'll look really nice.
Gray hair color is hot and more women are choosing to embrace their grays rather than coloring them away. It may not be right for every woman out there, but if you're ready to show off those grays, know that you're definitely not alone and this one should surely be the pick for you.
Sleeky Honeysuckle Updo
For this look, you need to have as smooth and straight as possible. You will need shoulder-length hair or longer for best results, but you can do this with shorter hair as well.
It suits all face shapes and complexions, adds elegance and maturity to your look. If you have wavy hair then straighten them out first.
Short Styled Hair
Sharon Stone has been rocking the short styles for years and as you can see it's a very youthful style. This Queen of Hollywood is certainly someone to watch in regards of style. This one doesn't take much effort to style while going out. It's simple, elegant, and makes you look youthful.
The Wavy Lob
Angela Bassett has a very fun and interesting wavy lob haircut that is a great length for African-American women. It generally goes well, along with their face cut. It has a beautiful texture and flow of hair as they move down.
The various layers give it a wilder look that's just a little easier to keep up with and gives a very casual yet peppy look to their outfit and the face. It can be generally tried by one and all.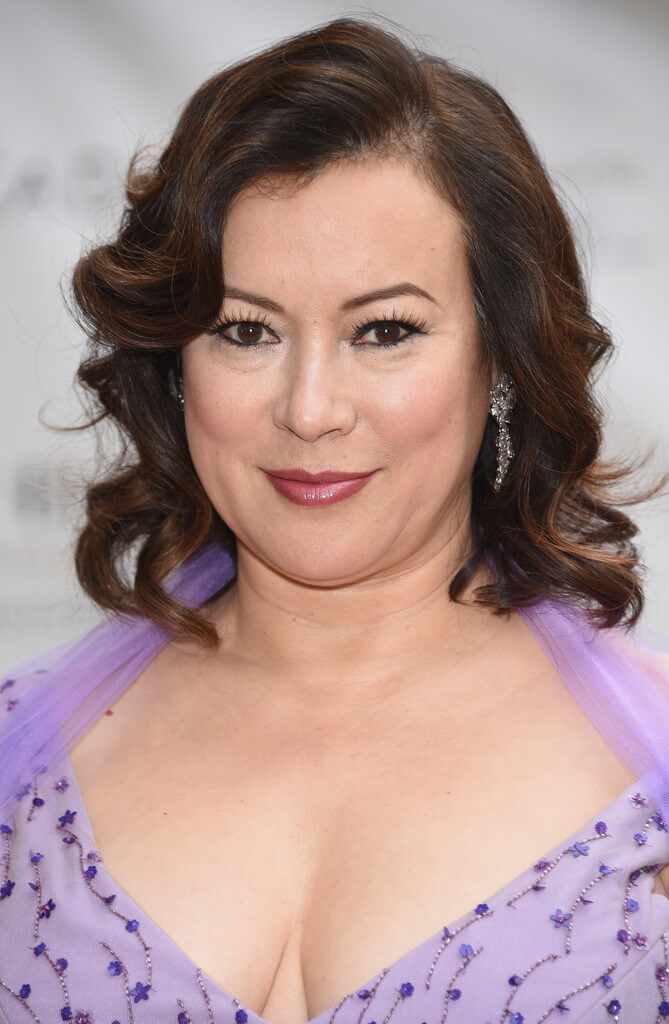 Jaded Hair
If you have black hair then consider curls or waves. They add elegance to your look and highlight your facial features visually. It's easy to pull off and is suitable for all.
For The Round Ones
To balance out a voluptuous figure and a round face, adding volume to your hair is a great choice. It's a classic look for older women but has a style that looks youthful. Low maintenance and suitable for rounded or heart-shaped faces.
Edgy Shag
A hairstyle must get along with your personality type. If you are a laid-back and sporty kind, you might consider a haircut. It won't take that much of an effort and get along really well with your peaceful and subtle personality.
If you are the classy and sophisticated kind, you may want to consider a long bob that's blown out to perfection. It'll all again come down to your outfit to suit it as a whole.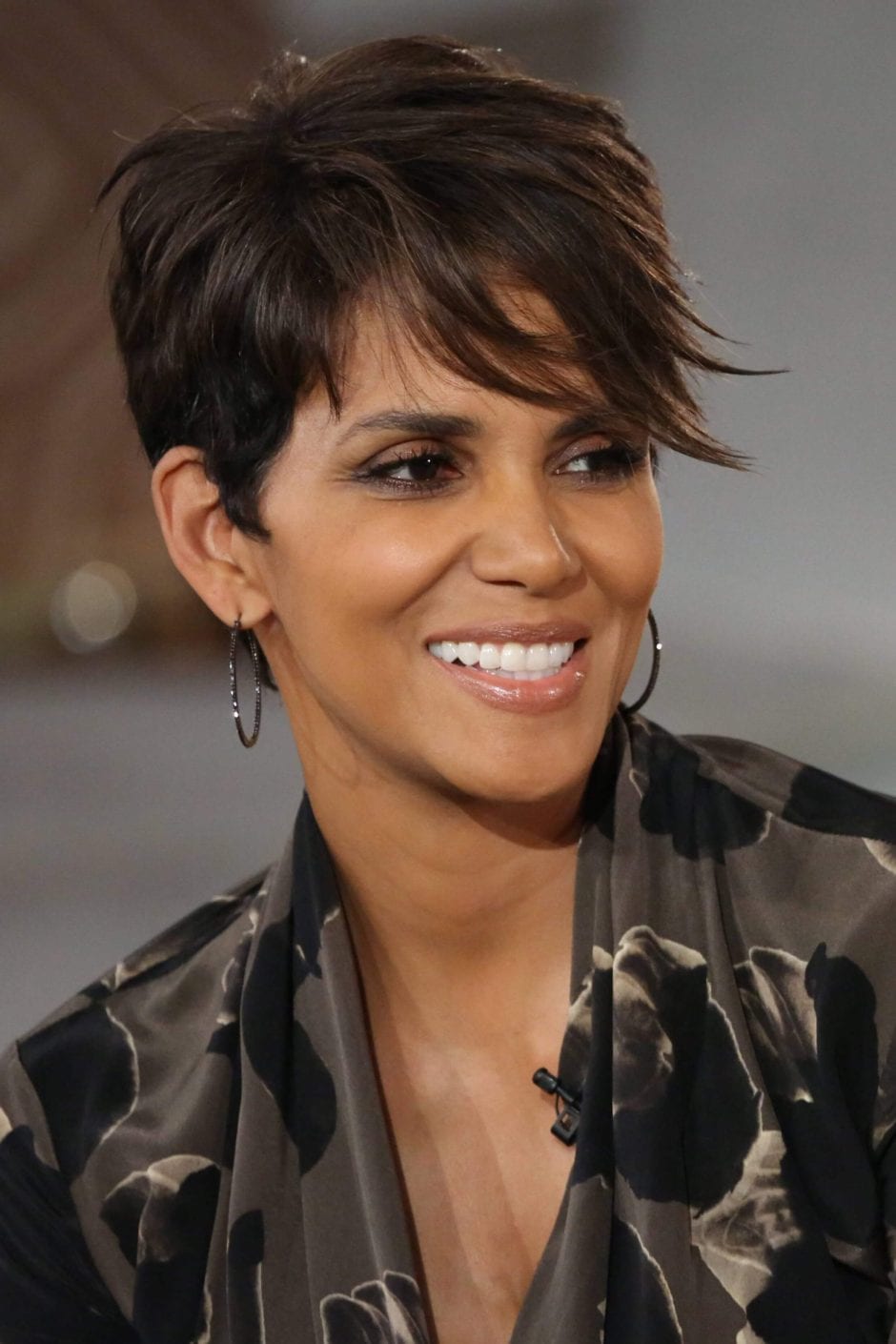 Lorraine Sleek Bob
Lorraine Toussaint is quite famous for a comparatively much sleeker version of the bob and one that isn't short but is shoulder length. It's a really classy look that can certainly do wonders on a face.
Getting your hair straight and smooth will require some help but then the effort shall be totally worth it at the end of it all. Equipment like a straightener and products like a hair spray can be used but the elegance shall be worth it.
Classy Bob Style
If you prefer your look to classy and clean or sophisticated, then a bob style might be one of the right choices for you. Lifestyle and maintenance is important for you.
If you don't pay adequate attention to your hair or cannot maintain your hairstyle then, think about it. The hair will need trimming every six weeks but the effort shall be worth it.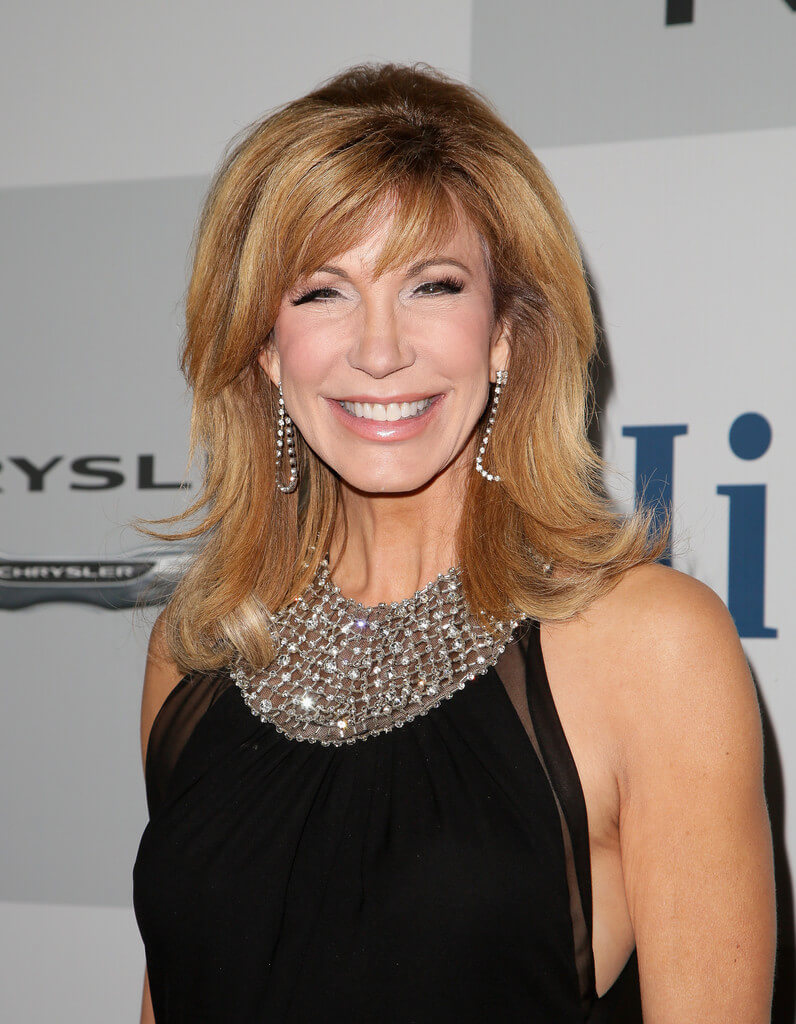 The Jaclyn Style
Jaclyn Smith looks youthful even in her 70s and this is the kind of style she supports. The hair seems thick, wavy, and long. Hair is a big part of Smith's career and so can be of your look.
Since she was once a hair model earlier in her career, she has thick curly hair which tends to get dry and not too oily. So, to maintain a proper look, a good haircut is essential for her.
Natural Curls
This haircut is definitely a great way to flaunt your natural curls off without making them look frizzy, messy and unkempt. Many celebs love to have long hair to add a charm to their look, even if they are in their 50's. You can do the same. Longer hair shows waves clearly, giving you a more natural look. It is an easy to maintain style.
Edgy Look
Edgy hairstyles look just as great on a 50-year-old woman as well on a teen 15-year-old. One just needs to carry them off, well. It's all about your personality and attitude. This cut is absolutely fabulous on the whole and as the name goes, gives you a proper edgy look.
Short on one side and long on the other side, which gives it a playful, lively touch and your hair will look more attractive. By cutting in softer layers, it looks mature, so it doesn't look like you're trying hard to look young again but yet it gives those peppy vibes as if you were in your early 20s.
The Darker Shades
It's definitely a great look on women with a softer personality, slim face shape, and builds. It can look professional, casual, or even playful.
It will suit all occasions, events, and complexions. If you are concerned about maintenance, then this surely is the right choice for you. It definitely falls in the top hairstyles for women over 50 and is low in maintenance but amazing in style.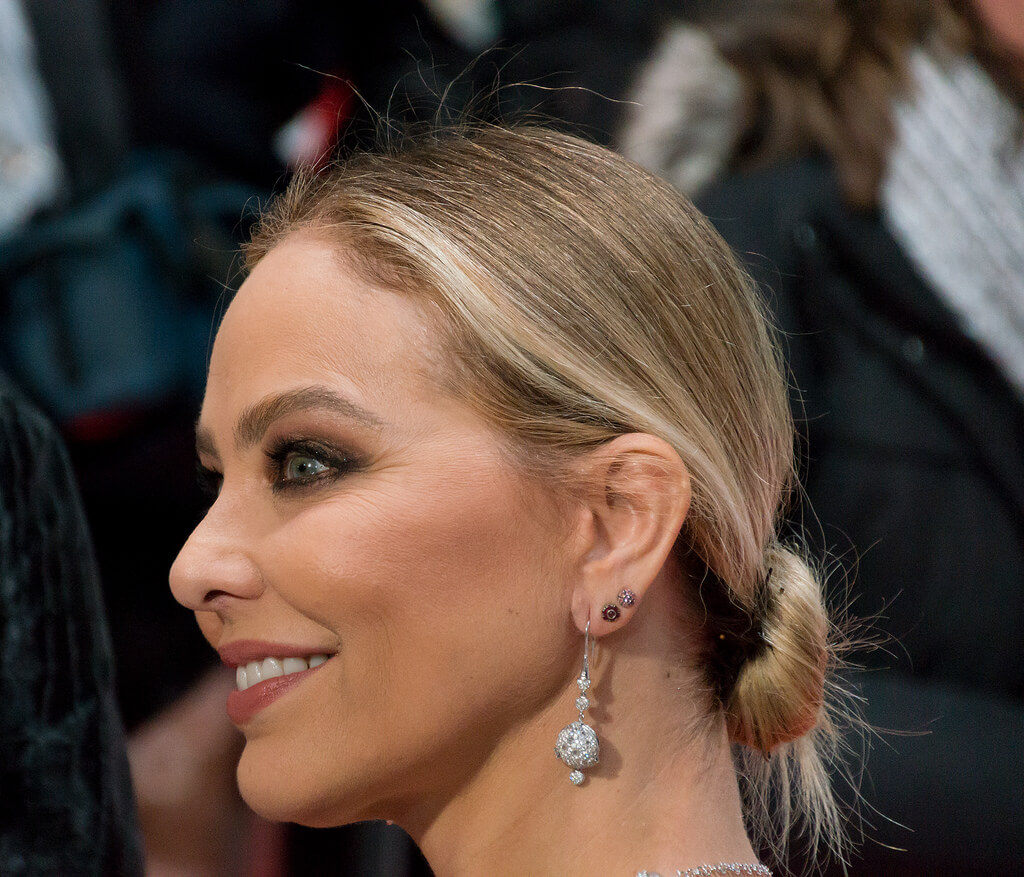 The Blythe Style
Blythe has thick, wavy hair. And the bad thing about thick waves is that they can get messed up badly and get damaged. Play around with the different types of styles and see what works the best for you.
Keeping It Short
This hairstyle may be short but provides more volume in nature. It is surely a myth that at more age, you can't have long hair, but always remember that making the hair short by a few inches is not a big deal.
Wavy Bob for Shoulder Length Hair
This shoulder-length wavy bob is growing pretty trendy among both younger and older women alike. It makes you look much more sophisticated and younger. If you get a shade of color at the ends of the bob, it'll look better.
The wavy look of the curls gives a sexy beach look which is very popular among all. It all comes together really well because it's modern, edgy, and fresh.
The Cascading Waves
Quite a lot of women have a hair structure that is wavy. If your hair is on the thicker side, then this is an amazing style. Do not keep it short as it may poof.
And if it is longer, it can give you a slightly aged look. This is popular among both older women and younger ones.
Super Short Pixie
Super short pixie hairstyle works best for small, thin women having thick hair. Even for tall and voluptuous women, it can still be a great choice. You'll find that having more volume in your hair balances out your natural body shape below the neck and draws attention to your facial features and this hairstyle will shine.
Covering The Greys with Color
There are a few times when you would perhaps ask for a professional for complex hair. Do note that if you are looking for highlights, then you must also consult your stylist.
If you are planning to simply cover the grays or want to colorize your hair, you can have that done in a good salon. But make sure to choose a permanent color because it goes well with the grays.
Natural Windswept Carefree Cut
This cut is refreshing and elegant for women over 50. It adds volume and texture to your look. It doesn't require much; low maintenance and is suitable for all face shapes and complexions.
Bangs Rock
Bangs can freshen up any haircut and style, even one that you've had for a few years. The biggest benefit is that bangs can take years off your face. You might have to put extra effort to maintain the bangs.
Regular trims will be required. Blow-dry your hair to set the hairstyle properly. Ask your stylist for a few tips before you leave the salon, in order to retain its essence.
Wavy Blondes with Long Curls
This look is romantic, youthful and charming. Get bangs of medium length that require little styling. For the curl part, you may have to get some help from the stylist or use a good iron with a larger barrel. This look is really refreshing, elegant and youthful.
Gamlours Curls
This hairstyle is best suited to add a touch of sexiness and a dash of simple glamour to your complete look. Curls are the kind of hairstyle that never goes out of fashion; no matter what your age is or the occasion. They should just go along with your outfit.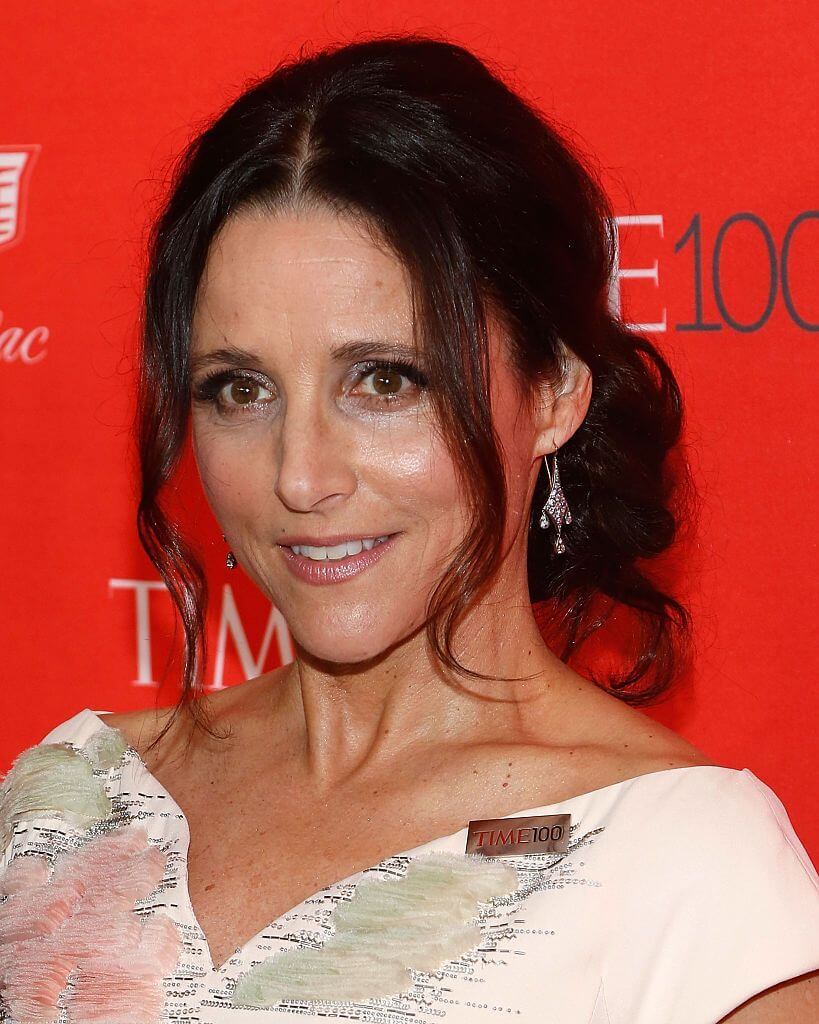 The Bob with The Flip
Do you have thin hair? If yes, then layers and bob cuts are your best friends. Try a bob with a flip side to it. It lifts up not only your style but also your hair, literally. It makes your hair look more dense and voluminous and makes your face seem younger and enhances your features.
This hairstyle matches all face shapes, colors and complexion, so it suits all literally. It makes you look younger but also mature and open. It also adds much-needed youthfulness to your face.
Sleek Hair
If simplicity is your style, Cecile Richards' cuts can inspire you a lot. It's great for thin, straight hair because the extra length adds volume to your hair and enhances your features visually. This is also a hairstyle that is easy to do and pull off, perfect for busy women or those who are rather tomboyish in habits.
Short Side-Parted Straight Hair
If you have hair that is straight, and you are on the low-maintenance side, then this option is classy as well as great for women over the age of 50. But do note that the longer it is, the more aged look it will provide.
Bangs with Side Part
Bangs are typically attributed to younger ones but it is not always the case. Hair that is thick and swept to the sides can actually boost your look and bring more focus to the lips and eyes. But do note that they need to be maintained exceptionally well.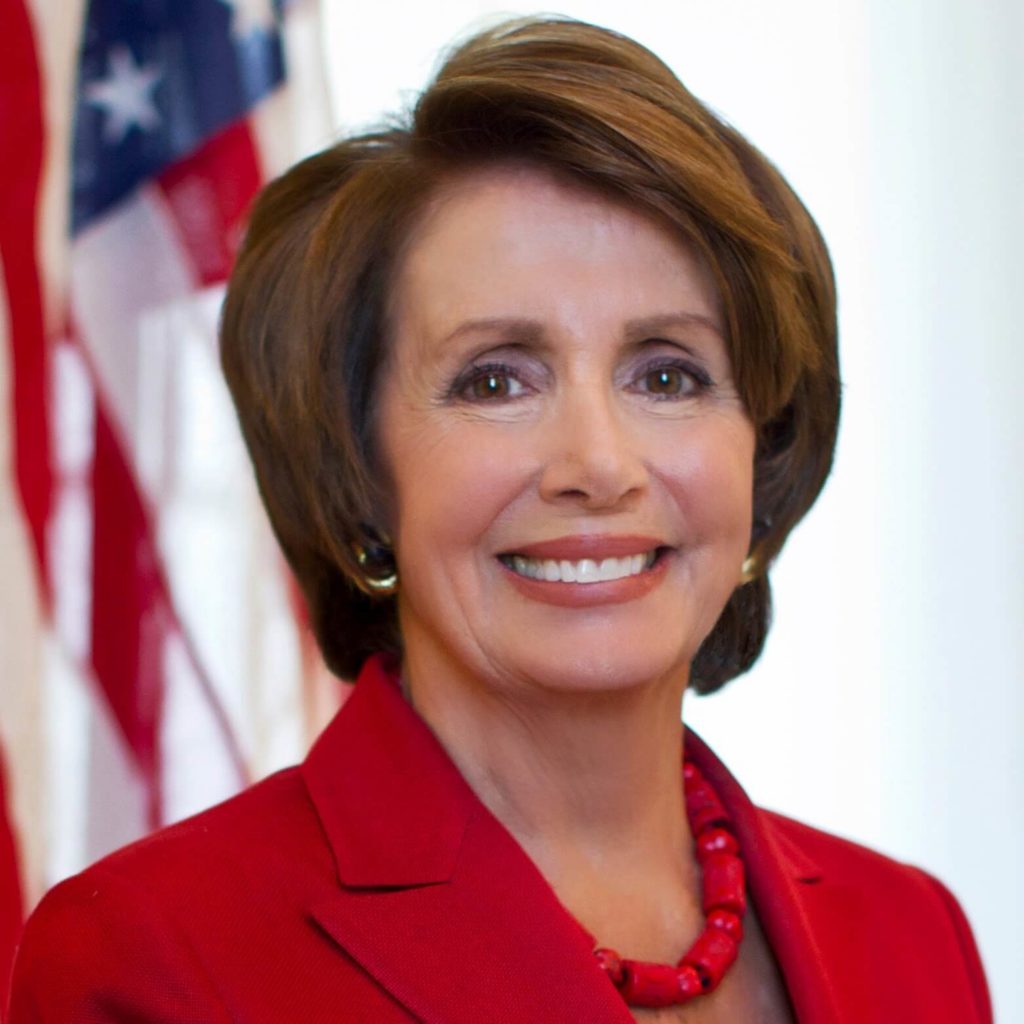 Big Curls
This look is glamorous but not so much that you couldn't wear it to work or on a casual day out. To get this, you will need a very large barrel curling iron. Pull half of the hair up into a mid-level ponytail. You can tease your hair how you want it.
Shiny Highlights and Little Side Parting
Creative color and the parting of the hair contribute to the volume while glossy shine and highlights make this a hairstyle that can make heads turn. This is a hip look that will take years off your face if done well.
Some consider this to be only for rebel teens, but I assure you it isn't. It makes you look stronger, collected and younger.
Shoulder Length Layered Hair
Keep your hair till your shoulders and have a layered cut. It is one of the easiest and most convenient styles for older women. Swept-back the layers adding a softness to your look. It also looks more professional and elegant. It adds more life and beauty to your features.
Free Bangs
You are spoilt for choice when it comes to implementing the bangs hairstyle. If the side sweeping of the hairs is not your cup of tea, then you can look out for fringe bangs and have cut layers originating from the eye. This draws even more focus to the eyes and they go well with the curly and wavy hair.
Long Mid Shag
This might appear to be a younger look, but it is flattering on women of all ages. Sometimes it can be nice to have a bit of length but not much heavy and weighing down the volume. Can you say NO to fabulous textured layers? Add in a bit of color and you are ready to make heads turn.
Silver Shades
After crossing your fifties, the greys start bothering you. Instead of letting them do that, try to embrace the natural aging process. Silver is considered to look bold, elegant, respectable and lively on all women.
Be it short layered hair or long waves, you are bound to look youthful and elegant. There are many kinds of shades that you can choose from, all over silver shade, highlights, or just the tips or ends. If you want some changes then go for this one.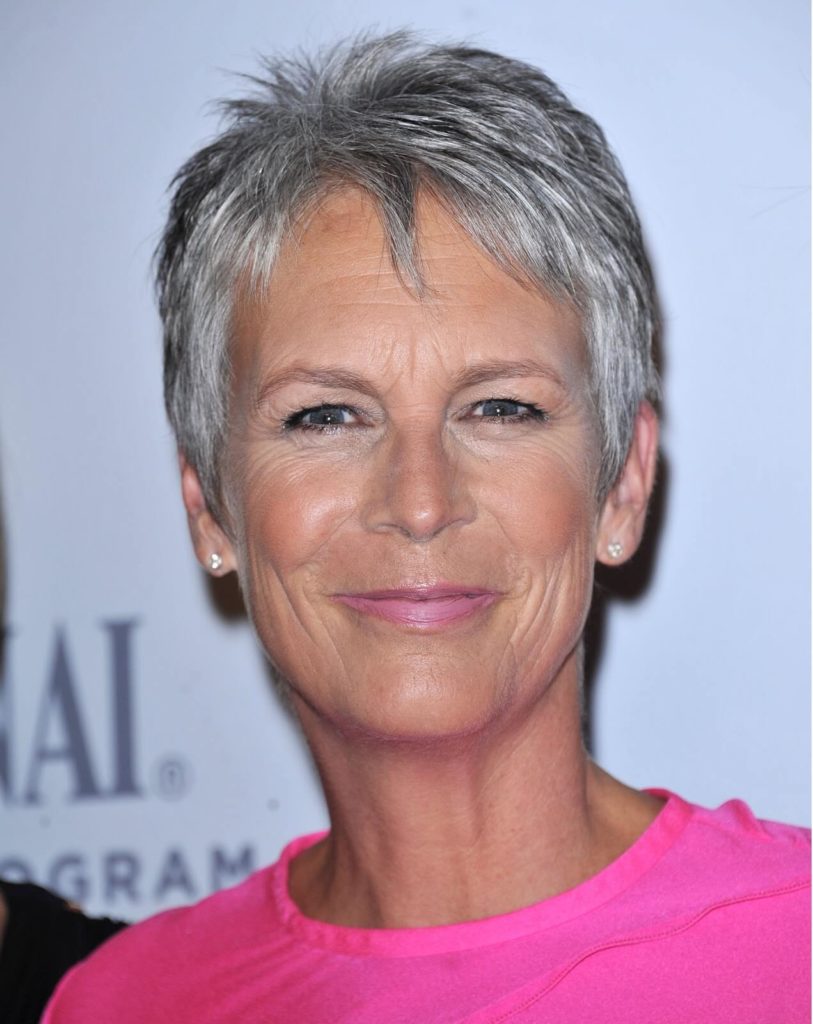 Layered Hairstyle
Layers are always a great way to flatter your face. This one is always a fresh look. If you are looking for a small change, then this might be just the style that you are looking for.
The bangs once again give off a youthful glow. If you are not someone that likes to show off your grey, which is totally okay, then a light blonde or any other light shade might be a great option for you.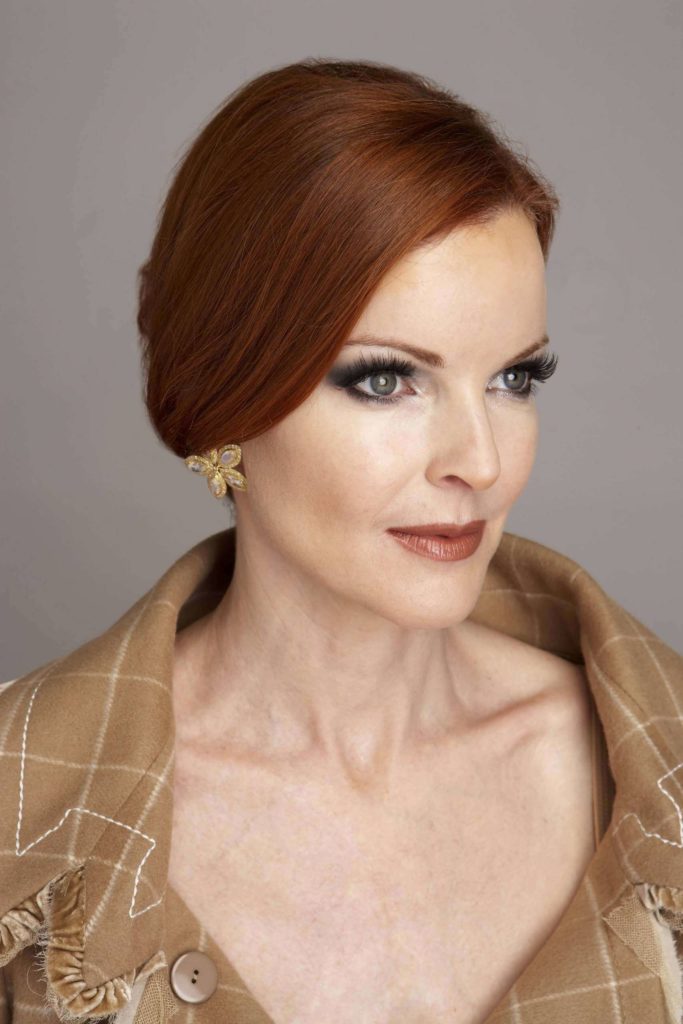 Short Pixie Bob
Short pixie bob is a gorgeous hairstyle for those women over 50 who love to have short hair. It makes you more attractive and bold.
Pixie bob gives you a classier, modern look. If you are up for a new hairstyle, this one is a must-try. It requires less maintenance and can easily be carried anywhere.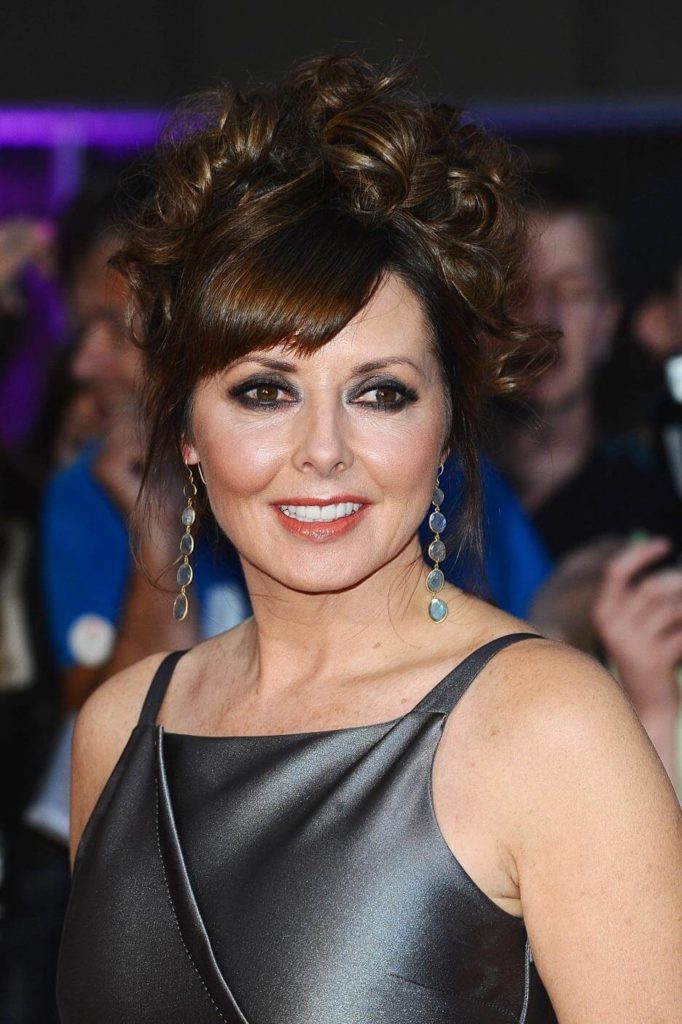 The Fawcett Special
Farrah Fawcett had pretty much the same hairstyle throughout her career. The blonde shag haircut is a popular style and is still trendy to this day even. It is all about being a blonde bombshell and that's still okay in your 50's.
Age is just a number and there's no reason why you can't turn heads in your older age. Fawcett has been turning heads for years and I don't see that changing anytime soon. Try it out.
Ultra Short
Are you in the mood for something bold and different? If yes then try out the ultra-short style. It gives an edge to your personality and you stand out from others.
Just because you are over 50 doesn't mean you have to hide your real self. Be free, be you and try it out if you want.
Side-swept Bob
This uniform-length side-swept bob will make you look like you are someone who just stepped out of your office; professional. A sophisticated look that is suitable for those with straight hair and those who want class and manageability.
Flip Style to Look Younger
It is chic, yes, but the cut is easy to pull off and maintain because you can let it grow out longer and it will remain in that same style as you had got them done before you get back in for a trim.
Asymmetrical Hairstyle
Asymmetrical hair can be pretty cool. Nowadays, even younger women are going for this look due it its elegance. Silver pixie cut can add some fabulous texture, and make you look younger.
You can get the same with a tint from the stylist. Try out pixie or layers or experiment around with waves; all of the cuts are bound to look great.
The Elegant and Subtle Pixies
This haircut in a nutshell is soft yet sensuous. With more layers than the usual pixie kind and, with the help of a little styling product, you can get greater volume which shall look better with this look.
It works best on thick hair that has a little bit of a natural wave but otherwise too, it'll look really nice. It's also perfect for a rounder face look to make it a little longer, slender and better. If you are the pixie kind, this is one look you should totally look out for.
Red Headed
Can anyone say no to red streaks? I certainly can't. Red hair can beautify you visually and can turn heads in parties. It looks good with both short and long hair.
Sleek Straight Bob
If gray has become your natural color or you are heading in that direction, then you may consider going with it. Gray hair with a gloss treatment or toner, can liven up your look. This one is super stylish and suitable for all women over 50.
Straight Blowout Hairstyle
Get a fluffy, bouncy look with a lob cut even if you have straight, fine, thin hair. Blow out your hair to give an illusion or some lift.
Add short loose curly waves at the hair end to give a layered look. Best suited for women over 50 with chubby cheeks, looking for a more elegant hairstyle. Simply use a wide-tooth comb or your fingers to set it, keep all the hair away from your face, and you are ready to go.
Shaggy Bob With Brow Skimming Bangs
Medium length bob style with bangs suits women with round faces as it slims down the face. Simply Blow-dry your hair to keep the volume on your shaggy bob.
Then, get an inward flick at the end to add thickness and maintain texture. The edgy and messy look from the bangs is peppy and professional. They add curves to your face.
Color Play Layered Bob
Experimenting with hairstyles is not reserved for the young. You can go for a long messy hairstyle and fill it with layers and texture with a color play to amplify their effect.
Let the blond top grow up to long dark tresses. You can further dye the black ends blue at one side. Pair the messed-up look with small rectangular glasses to complete this adventurous look.
Messy Long Tied Hair
Wavy long hair need not be tied into complex hairdos to make them look beautiful.
Simply side-part and tie all the hair loosely and let them fall from your front shoulder. You can dye the ends of your hair in brown hues in a balayage to add style and color to this look. Disheveled short fringes and wavy flowing silver hair make a perfect everyday look.
Choppy Disheveled Bob
Fine hair appears thicker and more luxurious with this hairstyle. Chop your hair sharply at the edges to get an amazing bob cut.
Dark brown top, golden brown fringes, and silver ends will give you a very versatile look. The disheveled look and rimless glasses add drama to your hair.
Short Updo Hairstyle
No need to alter your short hair with a weave or braid, as curls look beautiful even without any styling.
Pull back your hair with a hairband and let your curls be free. Your grays will add contrast to the look and let your smile do the rest. An easygoing low-maintenance hairstyle for women over 50.
Tousled Feathered Pixie
It will be easier to style naturally wavy hair in this tousled feathered pixie. Style your hair in short side-swept layers and airy fringes to get a classic appeal.
Your greys will make the layers more prominent. In addition, you can give a slight spikiness to this look. Go for this hairstyle for an effortless edgy look.
Shoulder Length Spiral Bob
Medium length and wavy texture are top picks in women's hairstyles right now. You can try a modern wavy bob with side-swept bangs.
Let straight pieces in the front frame your face and work to slim down chubby cheeks. Finally, style the ends of your hair in beach waves for a romantic, feminine look. You can also choose this style to hide a receding hairline.
The Classic Pixie
The list of hairstyles for women over 50 will not be completed without the classic low maintenance pixie cut.
Comb your hair on the top unevenly to add texture. Add light brown highlights to make those textures prominent. Easy to style and hassle-free, pixie cuts have been growing in popularity across all age groups.
Voluminous Curly Bob
You can diversify basic medium-length hairstyles with a messy wavy bob. Use curling irons to get those long wavy bangs. You can use roller clips to roll the ends away from your face. This curly side-parted bob is memorable and eye-catching.
A lot of women feel that once you turn over 50, life has ended literally and live for your kids and family only. This, however, is a huge lie. You surely have a life of your own; your own style, your own preferences, wishes, whims and dreams.
Take this time to find yourself again and experiment, explore and most importantly, live. You feel like changing your hair color? Don't just think but do it. You want to adopt a new hobby? Try and master it.
The possibilities are endless. Don't forget to consult your stylist as they can point you out in the right direction and also prevent you from doing anything badly drastic. Attitude matters; if your heart is young, you are forever young age is just a number.
You can still look hot, young and dynamic at the age of 50 in terms of your hair. Attitude is all that matters; if your heart is young, you shall forever be young, irrespective of age. You can still look hot at the age of 50. Happy styling.