Are you summer ready? Well, not until you try curly ponytail hairstyles to beat the heat. Leave the classic way behind and get creative this year. We have listed styles for summer evenings, beach outings, or special events, which you will surely love.
Let those curls bounce in a pony every time you walk around. A lot of people are surely going to get attracted to your hair. Want some little advice? Don't let any fingers near your wavy hair, not even yours.
Curly Ponytail Hairstyles to Seal The Look
Take a deep breath before you look at the curly ponytail hairstyles list. We're saying this because this list is going to be breathtaking.
One-Sided Updo
If you think that the classic old pony is boring, then check this one-sided updo. This hair updo is outside the boundary of boring.
It would be better if you made curls after tying your hair. Then, loosen them a bit to create a messy look.
Waves Flowing Sidewards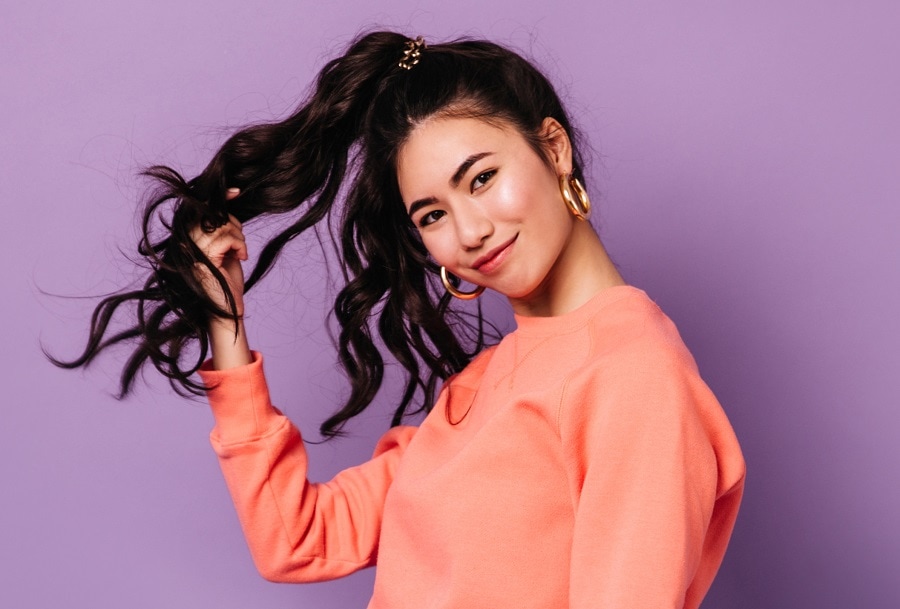 It can be a bit tricky to keep your long curly hair on one side. So here is a simple way: grab all your hair with your fingers and make a high pony.
Then, when you stretch the hair out of a rubber band, bend it on one side. Those with naturally wavy hair will surely appreciate it. Lastly, use a few hairpins to hold the flowing waves.
Textured Champagne Waves
Voluminous plus long hair are the requirements for this style. Grab some hairpins and a good hair spray too. Now, grab your hair and make a low pony, use your fingers or a wide-tooth comb for the same.
A little push will create a puff; hold it with pins. Leave some tresses on the sides and let the waves flow naturally.
Casual Style
Natural curls look quite beautiful if tied in a curly ponytail. It makes it easier to manage your frizzy hair. Just make the classic ponytail, and your look is set for the day. It's a casual look one must try.
Afro Hair
Short Afro hair can look a little messy when kept open so why not try this style for a change? Make a high curly ponytail hairstyle that looks like a short high bun.
Avoid combing and use your fingers instead and take some bobby pins to make it stay in its place. It's a cute look for students.
Tight Curls
Teenagers in the house, this is for you. We know how you want to look stylish and trendy every day. Keeping that in mind, we came up with this simple yet classy look.
This updo is a combination of style and comfort. The pony is tightly done using a fine comb, then the curls are stretched to create this look. You can make tight curls using a curling iron.
Crimped Hair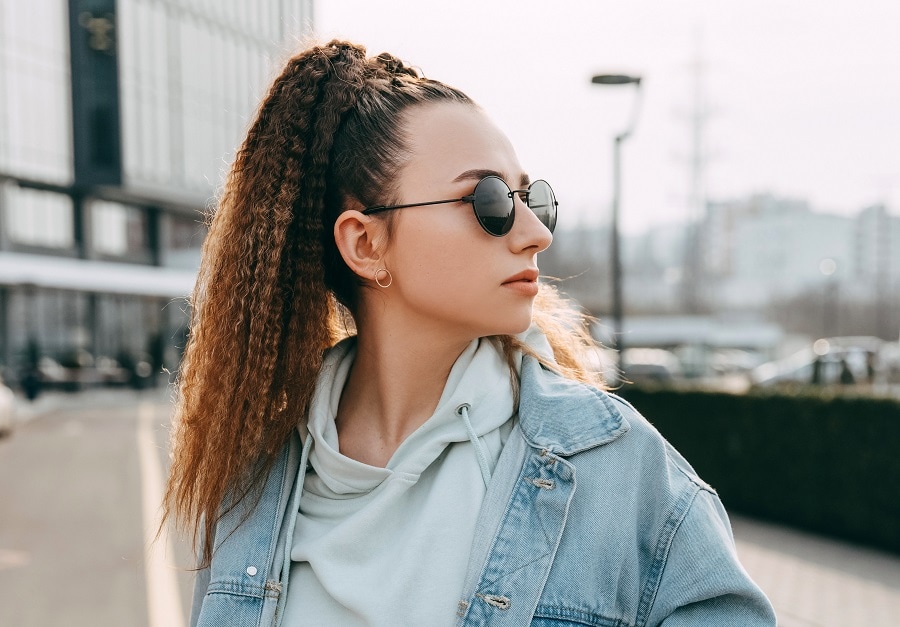 Curly ponytail hairstyles can be made with different hair textures. You can even choose to change the natural texture of your hair. Go for crimped hair, then tie them neatly and tightly.
A black to brown ombre will enhance the effect of crimped texture. Your hair should be long enough to style your hair this way.
Box Braids
Who doesn't love box braids, right? Well, make box braids on your crown area, then collect all of them to make a high pony. Now to add some twist, just add some curls to your loose hair.
Use a curling iron and get it done. It's a great party look which everyone around you will surely appreciate. This is a classy look for thin and tall girls.
Short and Messy Hair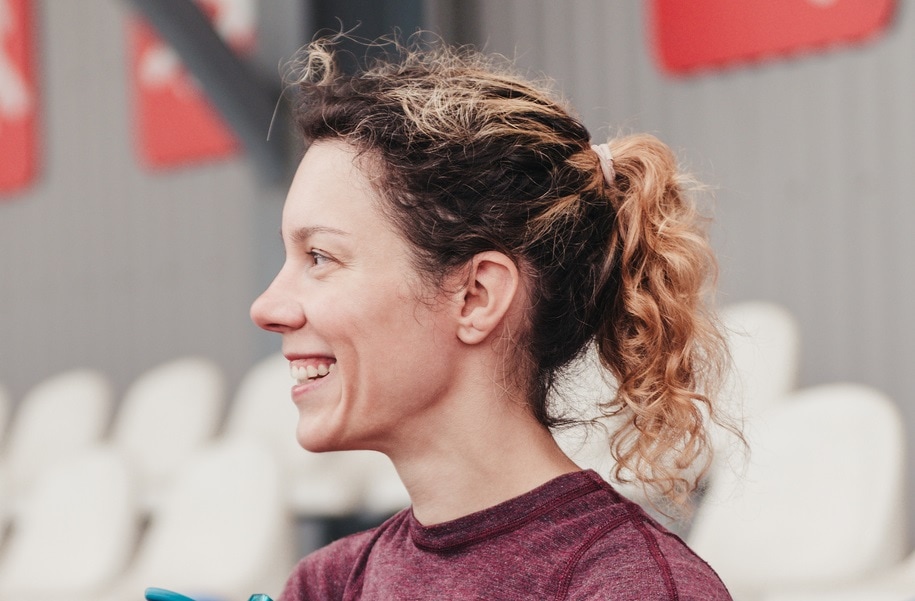 A great way to style your short hair is to make a little pony. But this is not the common tail we're talking about. Instead, it's a lot more stylish and creative, as you can see.
Using your fingers, tie your hair to maintain the messiness. Make loose curls on the tied hair. The caramel ombre will look really beautiful on those curls.
Frizzy Twist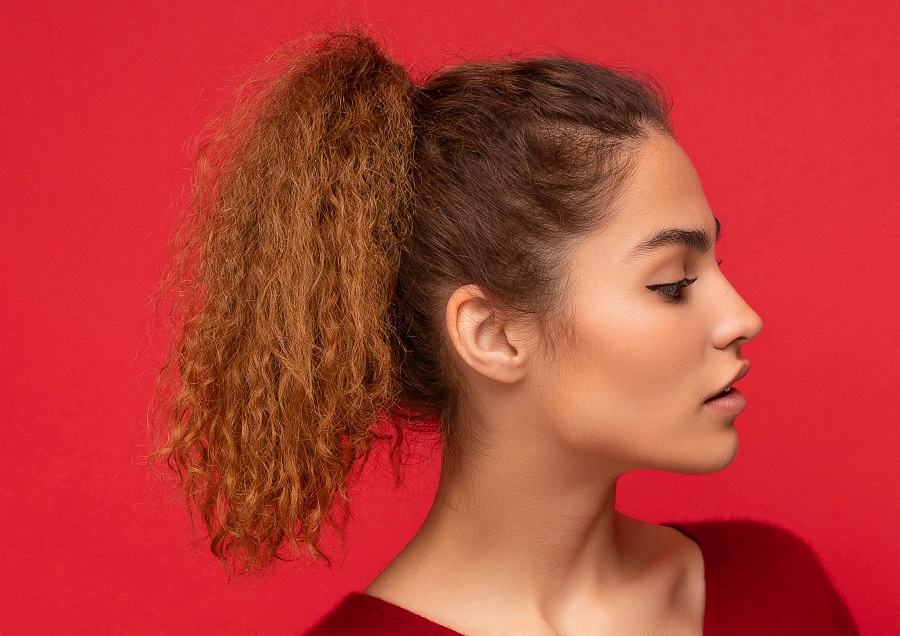 Apart from keeping your frizzy curls in loose hair, try tieing them this time. Make a tight pony with a wide-tooth comb. This way, you can conceal the thin volume of your hair too. Great look for college girls.
Hairdo with a Head Scarf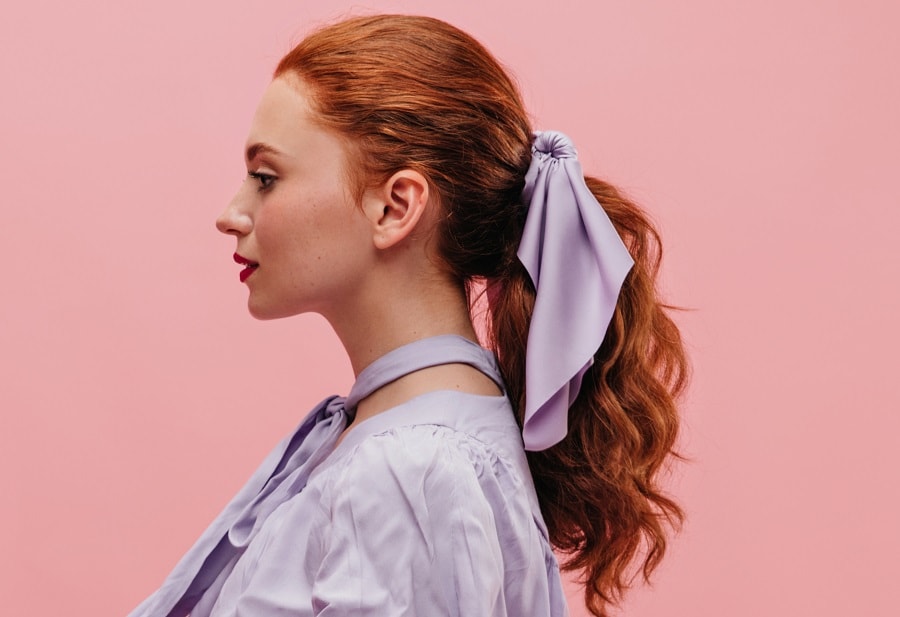 Steal the spotlight with this hairdo. All you need is a beautiful headscarf matching your outfit. Make very loose waves on your hair. You can also keep the natural waviness.
Tie your hair low using the beautiful headscarf. Let the ends of the scarf flow on each side. This is kind of a vintage look.
High and Tight Hair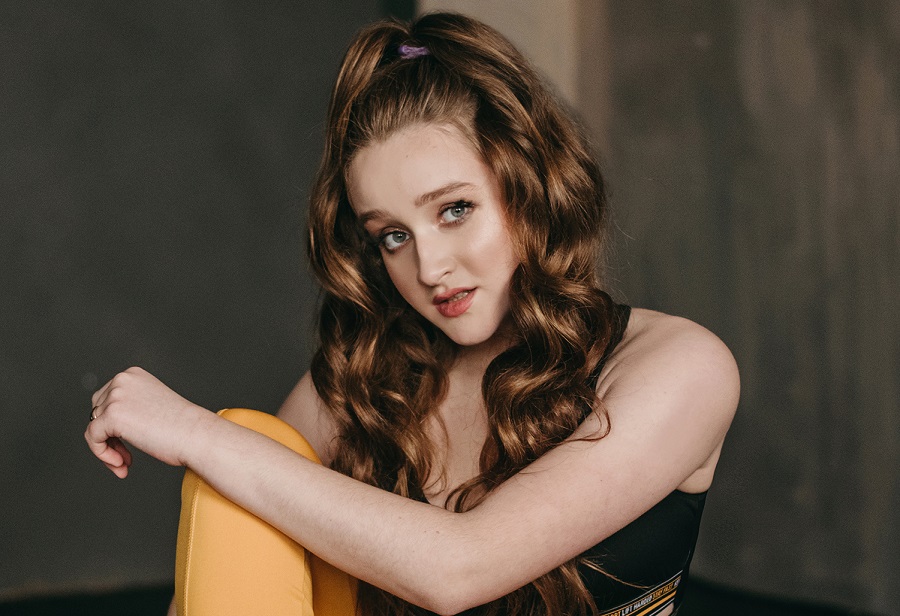 There are many common hairdos for long hair, and we keep making them. Unfortunately, this can make your hairstyle look repetitive.
This time get away from common styles and try something new. Long curls in a ponytail will be a beautiful idea but Make sure the pony is high and tight.
Easy-Peasy Low Tie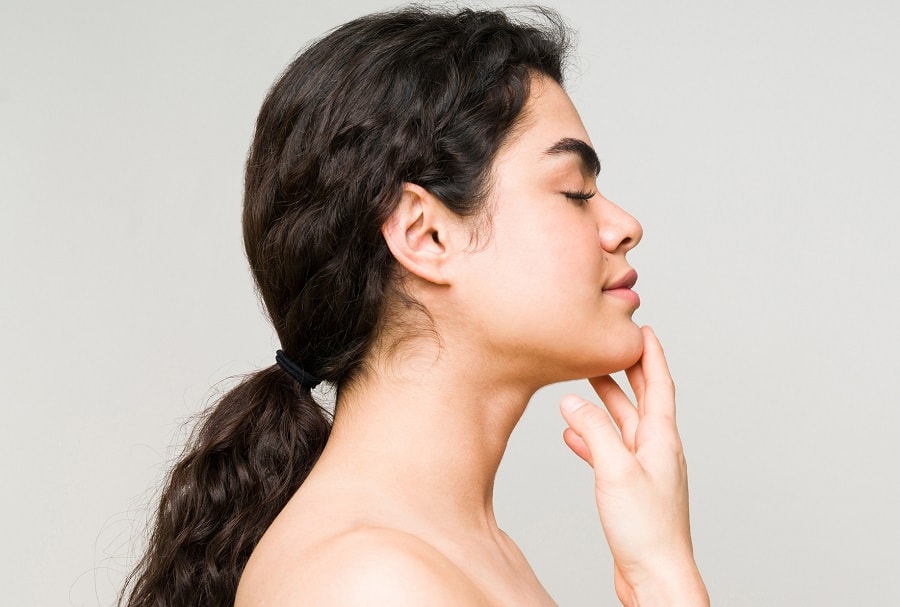 Remember, when you get frustrated with your hair and simply tie it in a twist. Well, that frustration has just become a style.
This effortless hair updo is one of the comfortable curly ponytail hairstyles. Let your naturally wavy hair flow down beautifully. There's no need to add extra curls.
Thick Updo
Lock your thick curls in such a way that's pleasing to the eyes. A messy updo is a beautiful way to style your hair. Athletes should definitely try this style.
Just make sure you're holding them tightly with a rubber band. As the volume is thick, make sure you tie the rubber band tightly. Let little curls flow in front.
Weave Pony
When you want to try curly ponytail hairstyles but don't have long hair, relax; a weave pony hairdo is here to help you.
Get a weave pony that matches your Fuschia hair, and you're done. It looks like your natural hair, so you're good to go. Use many bobby pins to make them stick together.
Wet Hair Look
We let our hair open to dry when we do a hair wash. But try holding them using a hair clip this time. It gives a wet hair look just like celebrities make. There's no need for combing as it can change hair texture.
Long Carrot Colored Pony
You can use hair extensions if you want a long hair look. For dark skin, a carrot-colored hair updo will look fantastic. Now take a thick section from your updo. Cover the rubber band using this section, and you've got the look.
Blonde Ombre
A blonde ombre will match beautifully with naturally black hair. The dual effect looks so cool on fair skin tone. Your loose curls will even add an oomph factor to the look.
The style suits all face shapes and brings more attention to your lovely smile. It's a must-try curly ponytail hairstyle for summers.
You're finally summer-ready if you've decided to try curly ponytail hairstyles this year. Girl, you're going to love it once you try them out. Why not recommend this to your friends so they can enjoy it too?
If you love attention, then you're going to get it once you style your hair in the above ways.