Permed hair is popular for the natural bounce and fullness that it gives you. However, not knowing how to style permed hair in the morning is a problem many people face. This post will provide helpful tips for styling permed hair so you can look and feel fabulous every morning.
How to Avoid Flattened Perm While Sleeping?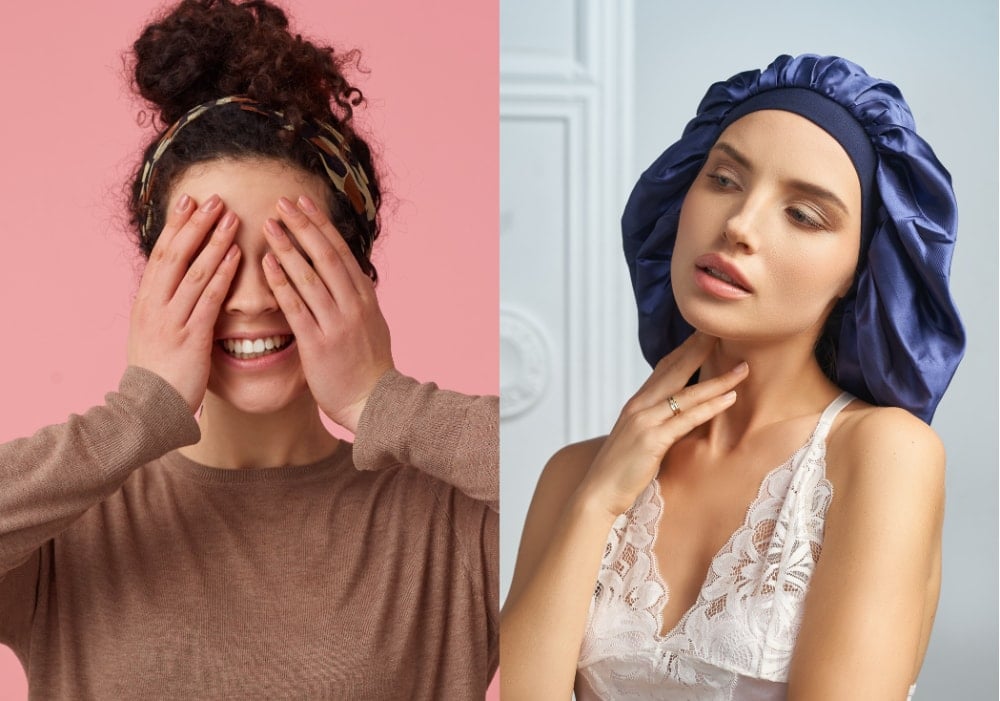 The best way to avoid flattening your perm while sleeping is to use a satin or silk pillowcase. These materials prevent friction between the pillowcase and the hair, which can cause the perm to become flattened.
If you don't have a satin or silk pillowcase, then there are some ways to avoid flattened perms:
Style your hair in a loose bun before sleeping
Try to sleep on your back to avoid crushing your perm with your head
Use a light hair serum to help keep curls from flattening
Wear a silk or satin sleeping cap or scarf to keep your perm looking fresh
How to Style Permed Hair in the Morning
Comb your permed hair with a wide-toothed comb while still wet. It helps smooth the cuticles and prevent frizz. You can also use a wide-tooth comb on dry hair to tame flyaways.
If you want your curls to last all day, air drying is best. But if your natural texture tends toward frizz, use a diffuser attachment on your blow dryer instead — this will help create more volume at the roots and keep the curls full throughout the day.
Serums are great for adding moisture to your curls when they feel dry or frizzy. Try using one before applying the product to give your curls extra nourishment before styling them.
Styling Permed Hair When It's Dry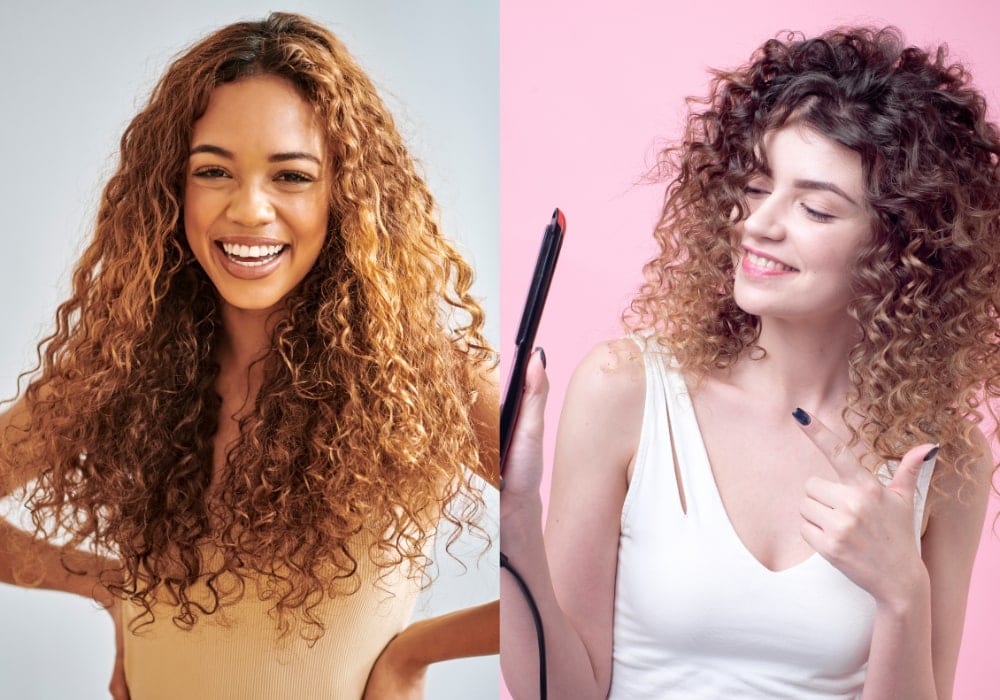 Styling permed hair when it's dry is a lot like styling straight hair. You can also use a blow-dryer and round brush to smooth out your curls, but keep the heat low.
The key to keeping your curls looking great is using products made specifically for curly hair. They contain moisturizers and conditioners that will keep your curls hydrated and frizz-free.
From brushed curls and twist-outs to soft waves and updos, it's easy to find a style that works best for you.
Brushed Curls
Brushing your curls is a great way to bring out a soft, wavy look. Start by brushing through your curls with a wide-tooth comb, then use a brush to create a smooth and uniform look. Use a light oil or serum to coat the hair to keep your curls from getting frizzy.
Twisted Updo
For a more polished look, create a twisted updo. Gather your hair at the nape and secure it with an elastic. Divide the hair into two sections, gently twist each section and then wrap it around the base of the ponytail. Secure it with bobby pins and finish with a light hairspray.
Soft Waves
Create soft waves with a curling wand or flat iron. For a start, spray your hair with a heat protectant spray and then wrap small sections of hair around the rod or flat iron. To create a more natural look, alternate the direction of the curls. When finished, use a light hairspray to help set the look.
Styling Permed Hair When It's Wet or After Shower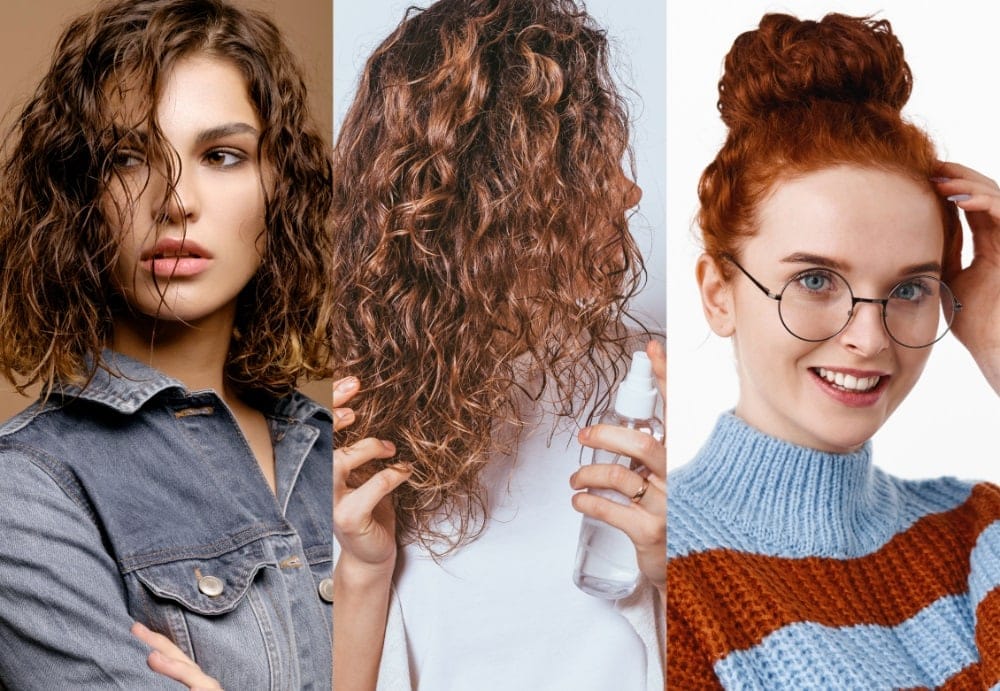 The right permed hairstyles for wet hair work with, rather than against, your natural texture. These looks will give you a polished look without making you look too done up.
Starting With Wet Hair
After washing your hair with a gentle shampoo, rinse it thoroughly. Attach the diffuser to your hair dryer and set it to a low or medium heat setting. Gently shake your hair as you dry it with the diffuser.
Apply a small amount of styling mousse to your hands and scrunch the mousse into your curls. Start at the ends of your hair and work your way toward the roots to distribute the mousse evenly.
Spray your hair lightly with a light-hold hairspray to help keep your curls in place. Avoid using too much hairspray, as this can weigh down your curls and make them look stiff and greasy.
Sleek, Blunt Bob
The best choice for wet permed hair is a sleek, blunt bob. This cut will keep your hair looking sleek and polished. The bluntness of the cut also makes it easier to style with heat tools like flat irons or curling irons.
Curls on Curls
If you have curly permed hair, try wearing it in a natural look that shows off all of your curls. Use dry shampoo on the roots and at the ends of your hair to help it appear fuller and add volume to your curls. You can also use light products like hairspray to make your curls last all day long.
Textured, Voluminous Bun
If your hair is long enough and thick enough, this is an easy style to do with wet hair. Simply gather all your hair into a ponytail. Secure it with a rubber band at the base of your neck. Then take a section of hair from the ponytail and wrap it around it so that it looks like a bun. Secure it with bobby pins.
Do's and Don'ts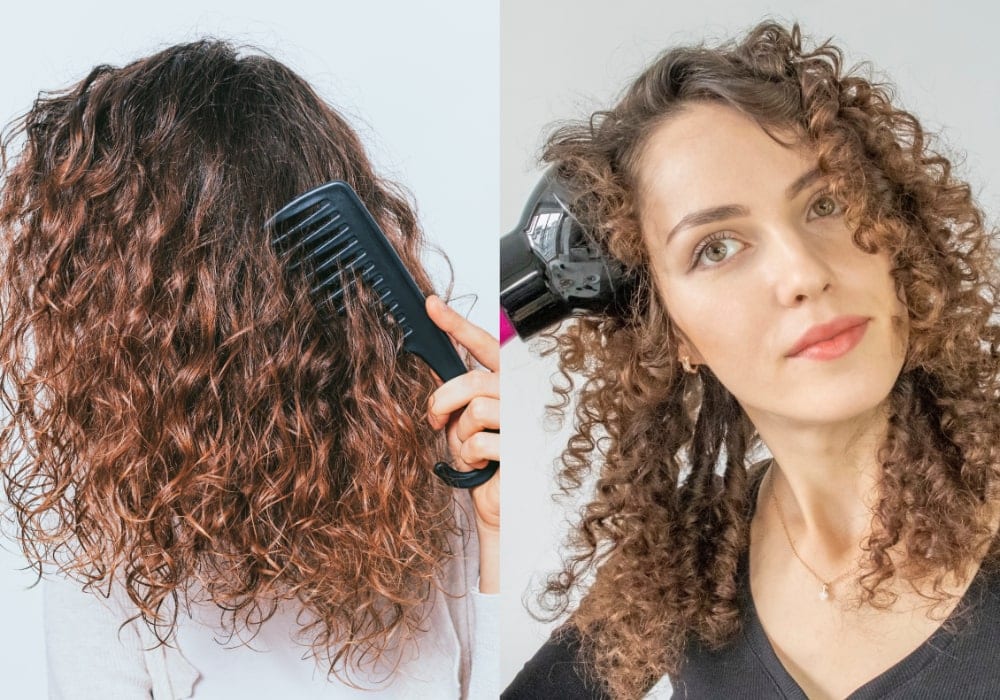 While a perm can make your hair look beautiful, it also makes it more prone to damage. If you want to keep your perm healthy, here are some things you need to know.
Do's
Use a wide-tooth comb to detangle hair while wet.
Gently massage in a moisturizing conditioner after shampooing
Apply a light styling product, such as gel, to help define curls
Use a diffuser to help enhance curls and reduce frizz
Minimize the use of heat-styling tools, such as straighteners and curling irons
Don'ts
Don't use a brush on permed hair, as it can cause breakage
Don't wash your hair too often, as this can strip the hair of its natural oils
Don't use a high-intensity shampoo or one that contains sulfates
Don't rub your hair with a towel when drying, as this can cause frizz
Don't use products with too much alcohol, as this can dry out your hair