There are so many factors that are responsible for your hair loss. Health, genetics or the products which you use in your hair can cause your receding hairline. Sometimes people thought about having a hair growth treatment but this is very expensive and painful.
Moreover, these pills can also be responsible for various side effects. As hair loss is always a very scary thing, this article will show you some options to make you feel a little bit better.
When all the attempts to conquer hair loss fail, there will be only an alternative option. And that is, you just have to cope up with the receding hairline problem. You must try to look the best with every possible haircut which suits this receding hairline.
By choosing this option you will not only be able to hide your baldness or utilize your widow's peak but these Mens Hairstyles For Receding Hairline will add more glamour to your hair.
Men's Hairstyles for Receding Hairline – Best Haircut Ideas for all Ages
Definitely, you will get back your lost confidence which used to make you feel depressed. You will get plenty of haircuts if you are suffering from a receding hairline which is easy to create and help you to give a totally changed look.
There are some attractive and stunning hairstyles for men with a receding hairline. You just choose the best one for you.
Short Hairstyle for Receding Hairline
This haircut is appropriate for those men who have ultra short hair. To get this look properly the side part should be bald or faded and the top portion of your head will show off a little more hair.
This hair must be cut very short which is very easy to styling. You can go totally natural or you can even use some light pomade to add a little definition to the hair. This will provide a neat and clean look and will help you to spend a very short time behind it.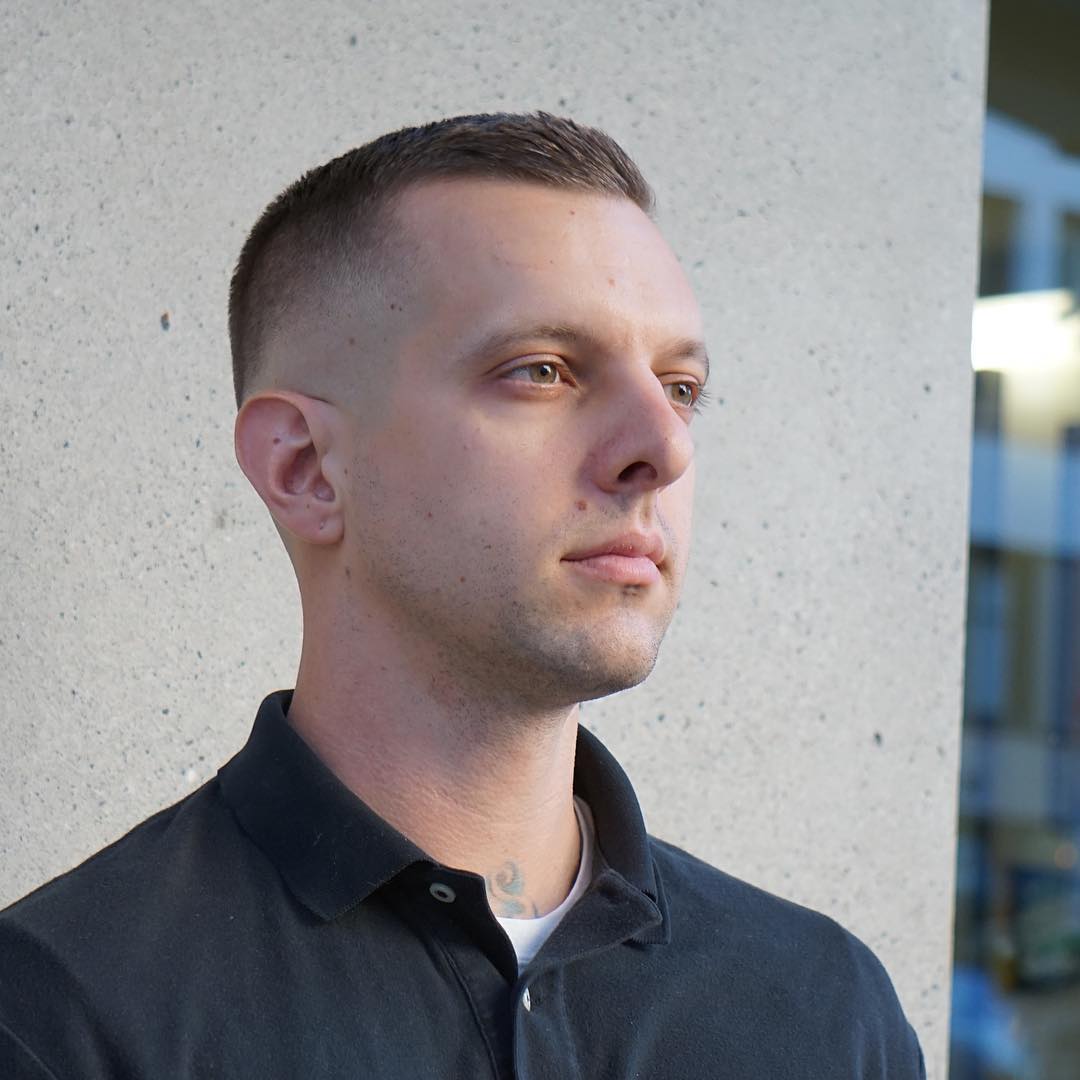 Pompadour for Receding Hairline
This haircut is extremely classy and looks great on any man perfectly. Moreover, this is super easy for styling. This haircut provides the look of mid-fade with the step cut and medium length of hair on the top portion.
You can use any medium or light hold hair spray to fix it. This hairstyle can be created mostly in the little damp or dry hair. You sleek-toothed comb and style into place.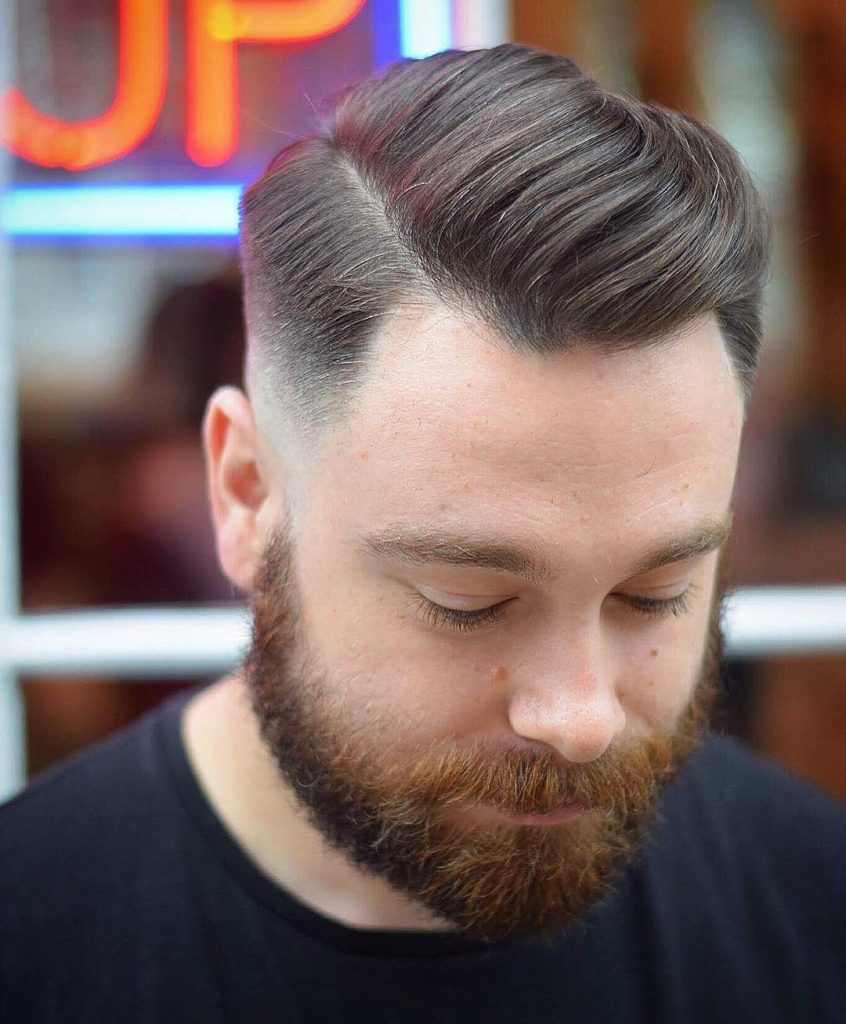 Backswept Hairstyle for Receding Hairline
David Beckham never fails to impress people and does not matter what his age is. He is absolutely a stunner. Though he is a superstar even he is also a victim of receding hairline. But instead of hiding the baldness he always tries to draw attention by creating some outstanding hairstyle on it.
Just by back brushing your hair you can get this stylish backswept look. Even you use some gel or pomade to get this look perfectly. A little beard and mustache will also make a great combination with it.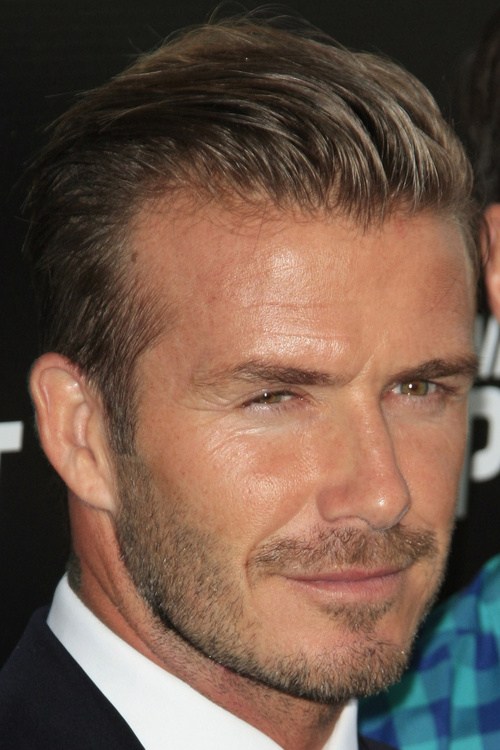 Skin Fade
This hairstyle is also called medium-length quiff hairstyle. This hairdo features the skin fade style along with the medium hair on top. This creates a look of quiff hairstyle for men. No doubt this look will draw everyone's attention at a glance.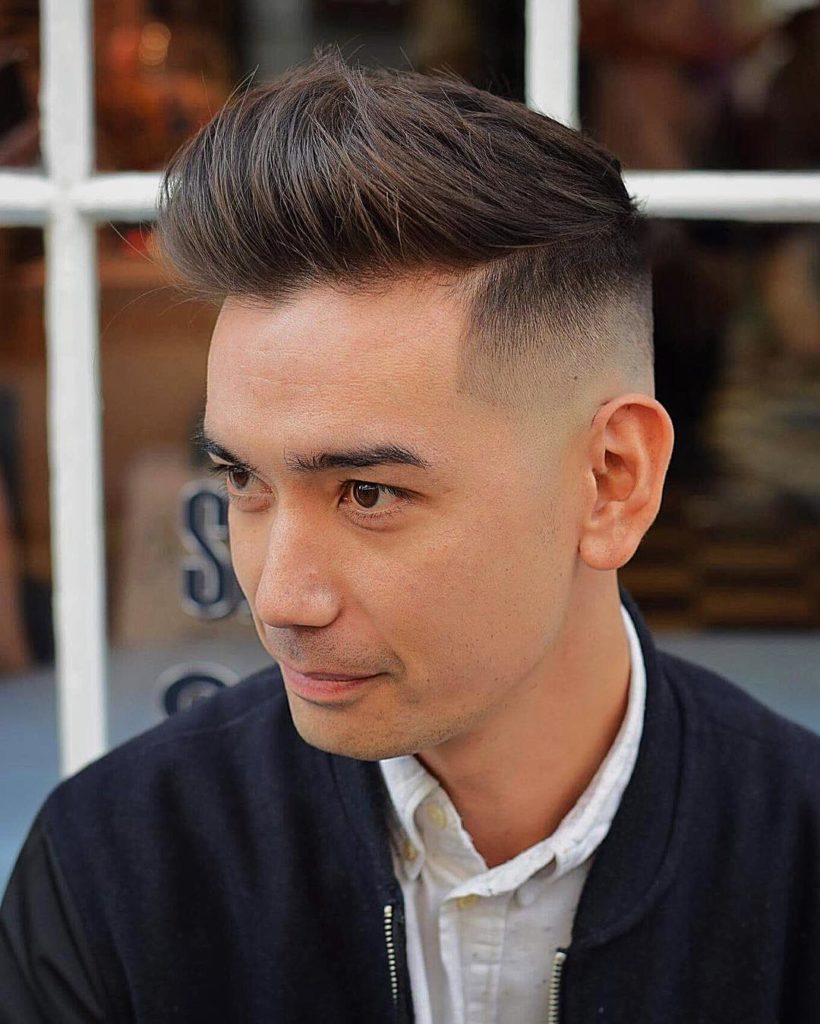 Mohawk for Receding Hairline
Mohawk is a very old and popular hairstyle among all those which are given here. This Mohawk hairstyle can be created on short to medium-length hair with perfectly trimmed sides. This trimmed side is the key thing here which will help to draw all attention from the receding hairlines.
This style also allows you to classify the real shape of your hair with the Mohawk. The Mohawk can be lengthened according to your wish; even it can be just a centimeter. Mohawk is one of those hairstyles which never goes out of fashion.
Back Swept Medium Hairstyle
If you have voluminous hair and you have just started to face the problem of receding hairline then never think of going bald. Just wait for growing out your hair locks. These extra inches will provide you more potential. You will be able to have hairstyles like man buns, low ponytails middle parts and many more.
And yes, you can also grow your beard along with a medium-size mustache. This combination will rock your style. But be sure that all the hair is perfectly groomed. Otherwise, you will look hippie instead of handsome.
Receding Hairline Hairstyle for Older Men
Hair loss in old age is not so astonishing. But most people cannot accept this fact easily. So, instead of becoming more oldie, try to be in fashion always. You can dye your hair with any light colors like white, grey or blonde.
This will be a great trick for those older people who are not ready for going full grey naturally. By doing this they can control the thinning of their hair. Moreover, if you want to add some volume, you can also back brush your hair neatly.
High Receding Hairline Haircut
This particular haircut is also known as Short Pompadour Haircut. This look will always give you positivity. The beard and the short sides, both will ensure a man that they more in their whole face than conceivably he does.
This short haircut is very cool and super easy to styling. The lower side can be faded but the top portion must have more hair in the comparison of the sides. In the forefront, you can also create a pompadour.
By using any hard pomade, you can get this perfect look and it works properly into damp hair. You can use your finger or combs to get down the style.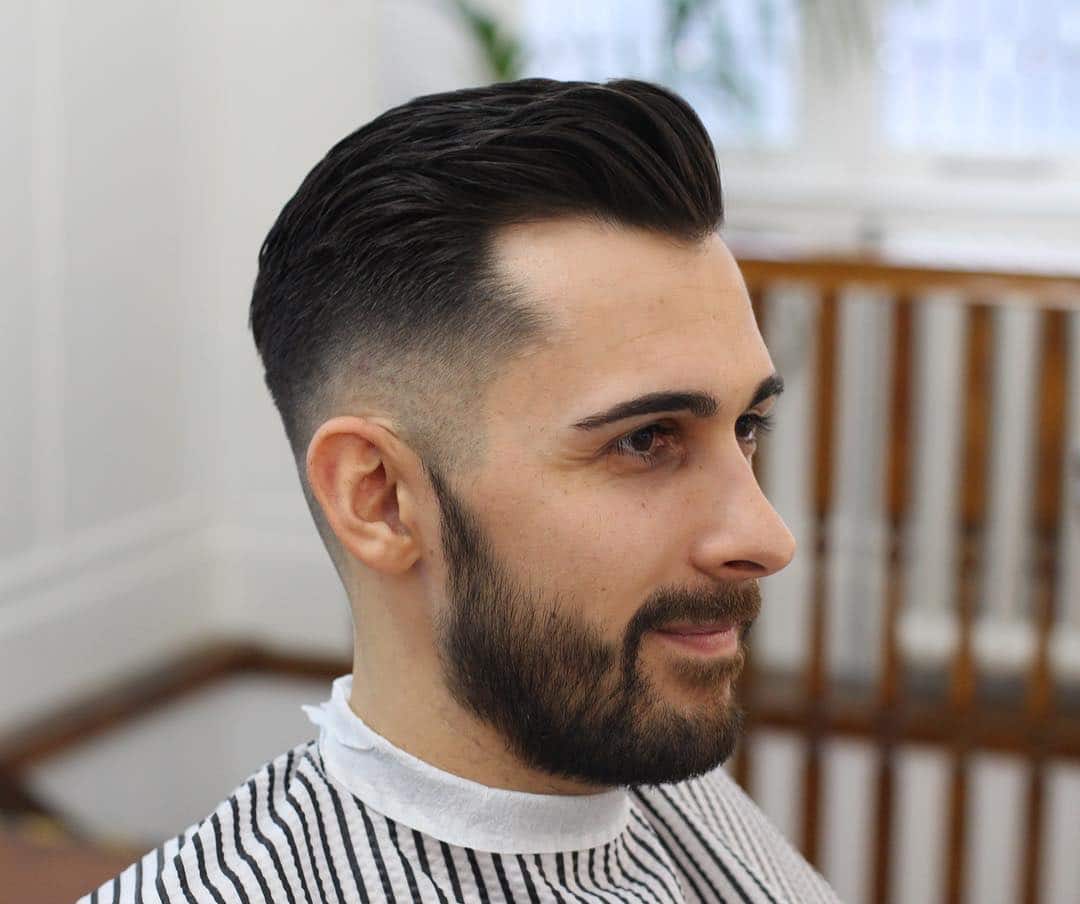 Slick Back Receding Hairline Hairstyle
This prominent hairstyle is also known as the longer undercut hairstyle. In this hairstyle, the side features a bald and fade look create a contrast with the hair on top.
In the top portion of head, hair must be kept slicked back and long. So, this complete look will provide a nice and stunning impression.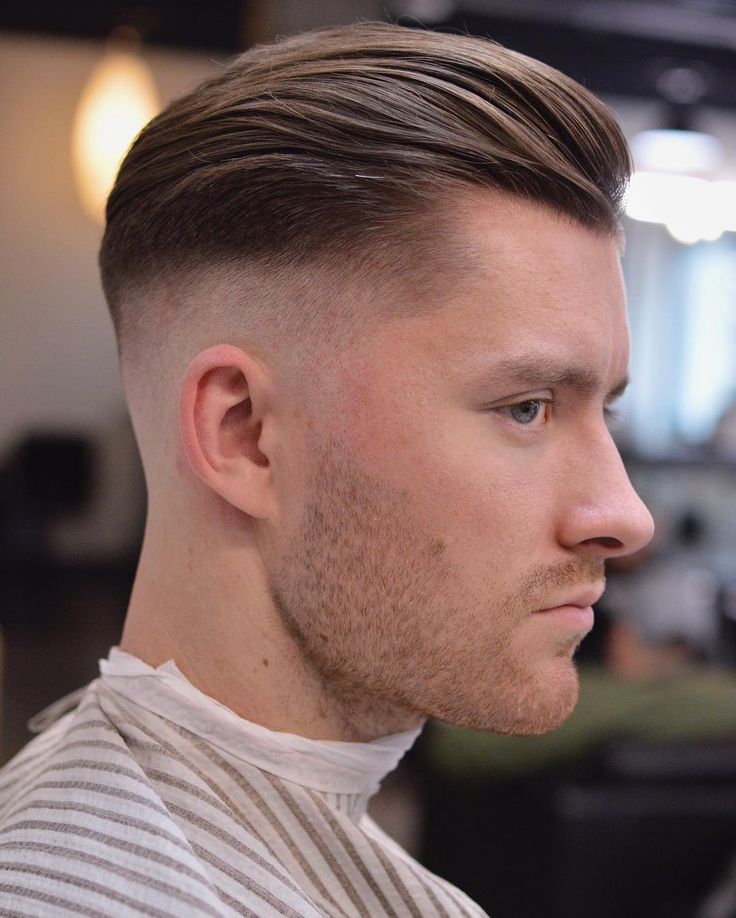 Side Combed Hairstyle
This haircut is tremendously classy and looks perfect on any man perfectly. Moreover, you can create this hairstyle with great ease. This haircut offers the look of mid-fade with the step cut and average length of hair on the top part. You can use any medium or light hold hair spray to fix it.
This hairstyle can be created mostly in the little damp or dry hair. You sleek-toothed comb and style into place. A nicely groomed beard and mustache will brighten up the look more.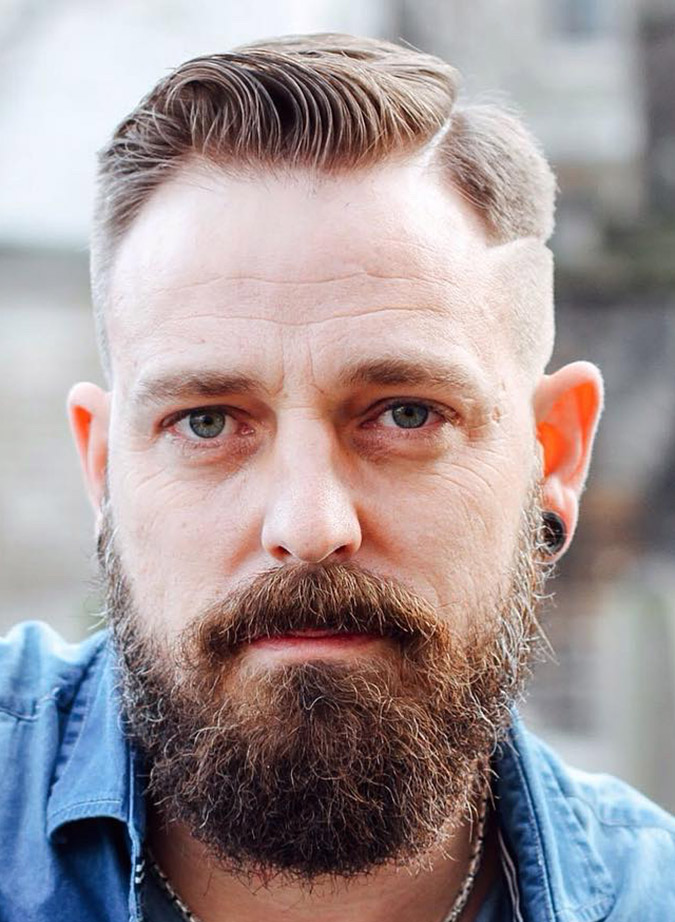 Long Hairstyle with Receding Hairline
If your hair has just started receding but still it is thick enough then you can try for a longer style. If you will go for a longer hairstyle then you will get the benefit of hiding the receding hairline. But the wild part of this haircut is, not all men can try this longer haircut.
A few numbers of people with the right sense of fashion should obviously go for this. If you can get this look properly then age is just a number to look so hot.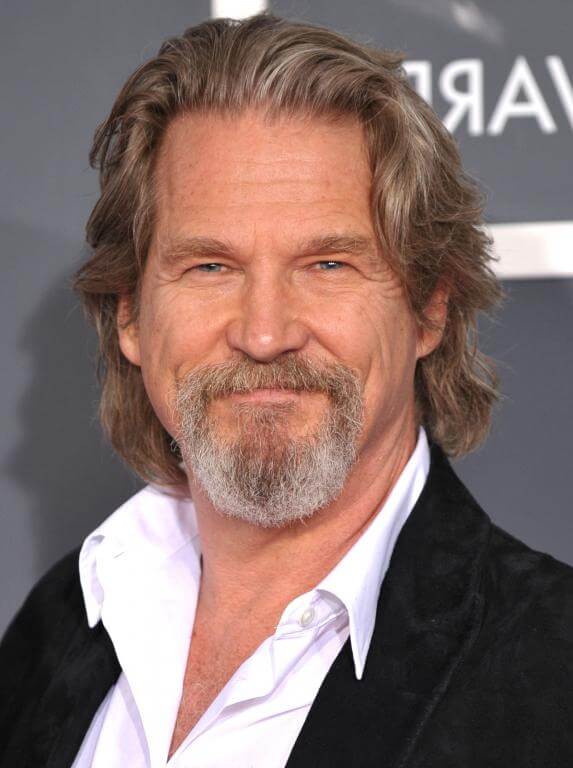 Very Short Haircut
When a young guy or any mid-age person suffers from a receding hairline problem, they must try this hairstyle at least once.
First of all, this is a very simple cut and very cool for styling. Then you just have to spend very little time on your hair. This hairstyle will provide a stunning look that will help you to impress people.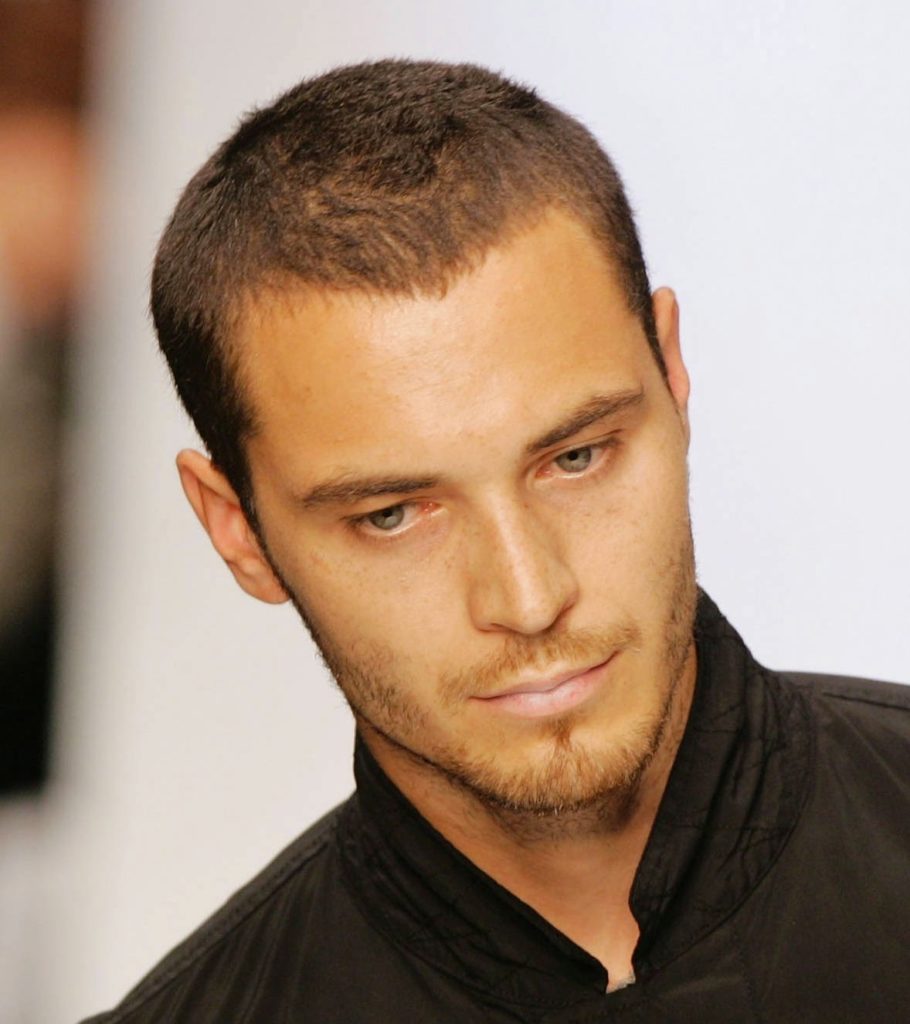 Receding Hairline Hairstyle for Thin Hair
For a lot of men, the long hairstyle is not so good option for their desired look. Keeping the hair short and neat is sometimes also not so cool. But a little messy hair with parting can always rock the circumstances.
You will look more handsome and attractive if you can handle this properly. Blow-dry will give this hairstyle better texture and volume.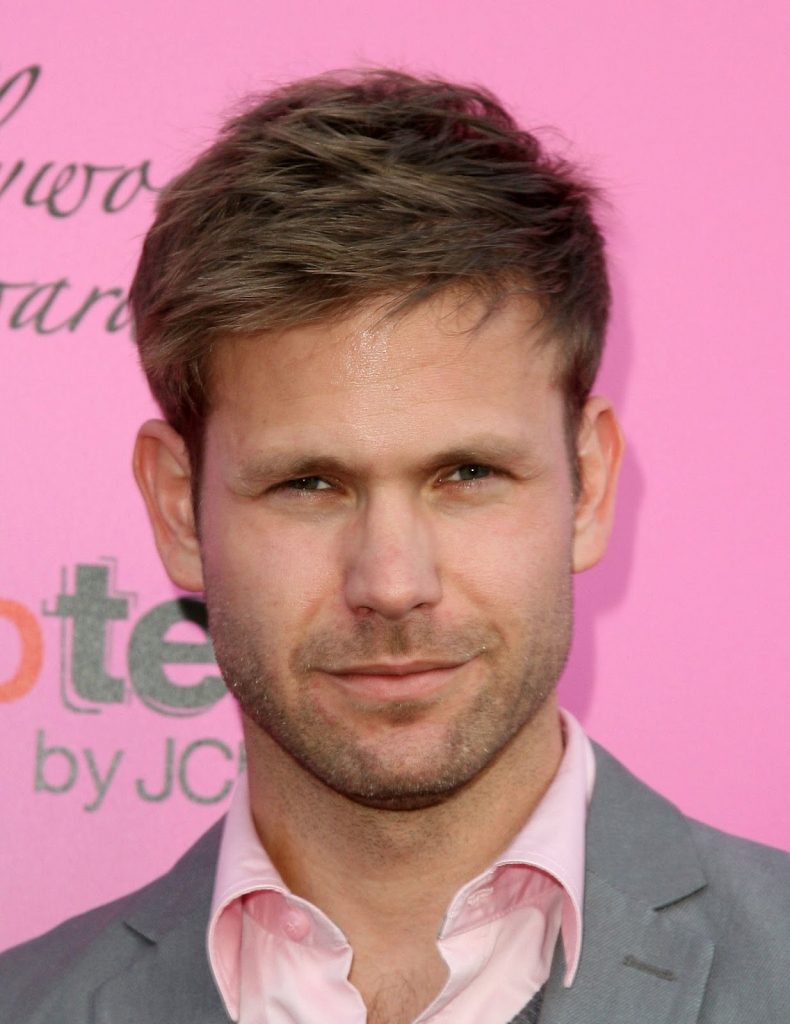 Side Part Hairstyle
This hairstyle is a controversial hairstyle around the world. You can use a comb than any hairstyle to get this look. This is just perfect for any thin textured hair but if it does not work perfectly then you will lose everything in the stage of fashion.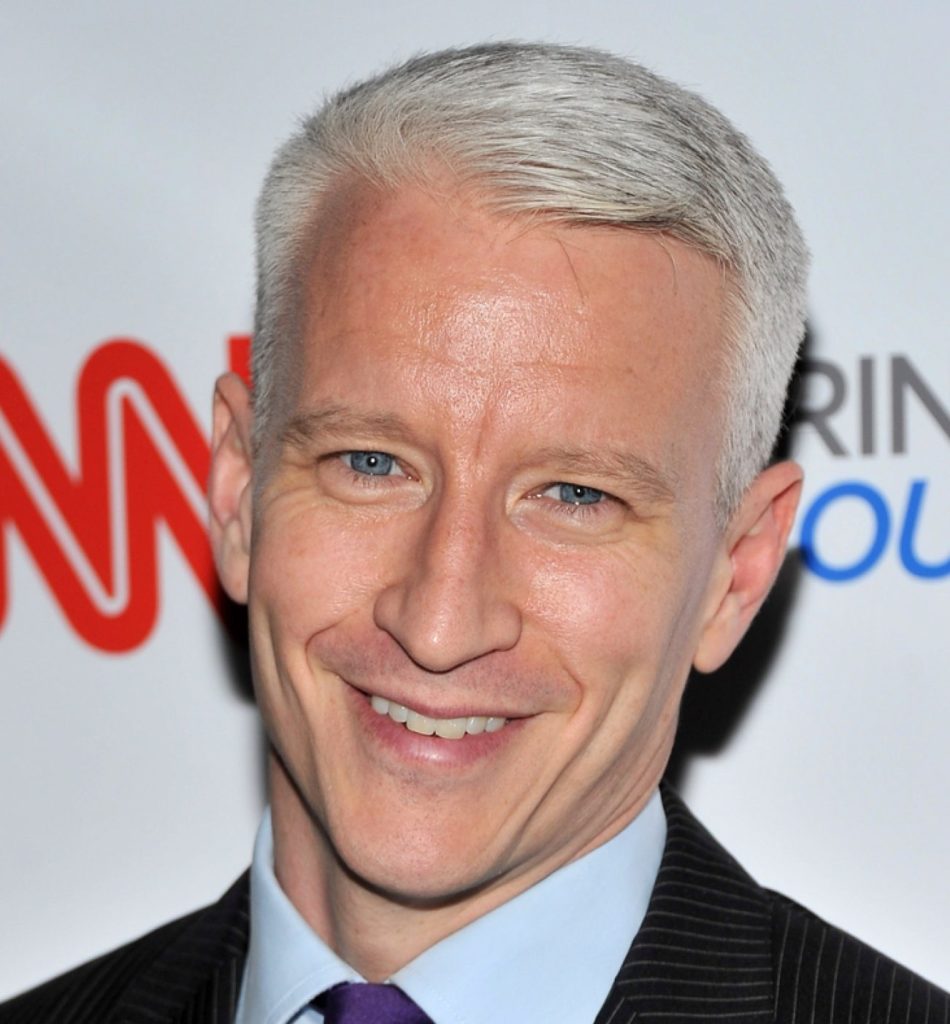 Side Fade Haircut
This side faded hairstyle is absolutely fine for those men who are suffering from a receding hairline. The side and the little portion of the backside must be remaining faded. Only the upper portion will have plenty of hair. Beard will give the best complement to this hairstyle.
By choosing this haircut you can slay the look completely. So, just believe in yourself and stop panic. Hair loss is not so big a problem in this world. Choose the best option among them on the basis of your texture and volume and rock the world.