Casual updos for hair these days are a must-know skill to try for every occasion. Updos are easily adaptable and can be done to complement numerous looks. Pointless to say, they are super comfy, help you look effortlessly classy, and you can do the beautiful hairdos you see in the pictures yourself.
However, heat waves during summers can be harsh for long hair. Fortunately, there are plenty of playful updos to try once and are sure to look good at proms, outings, or even at the office.
Gorgeous Casual Updos for Women
Check out the most beautiful everyday updo ideas below.
Loose Updo
You just woke up and were done with that chic look in 5 minutes. Isn't it amazing?
The finest part of this messy loose casual updo is that it gives you the perfect vibes and grace of a ballerina. As a result, this is the supreme look for a comfortable style.
High Messy Bun
A messy updo works well with longer strands; it's sophisticated yet casual and easy to create. The look is so adaptable that you can change it for various occasions. It's a go-to look for an evening prom or event.
Low-Knot Updo
Unclear about the hairstyle you should make tonight for the party? This low-fringed bun is a savior! It gives out a clear modest look to your personality. In addition, you can use hair accessories to beautify the look even more.
Chaotic Untides
This is among the easiest yet super cool casual updos one could ever try. The best part about this look is it doesn't even take a minute to prep. You just need your fingers to brush untidily and tie them up in a bun. And you are ready to go!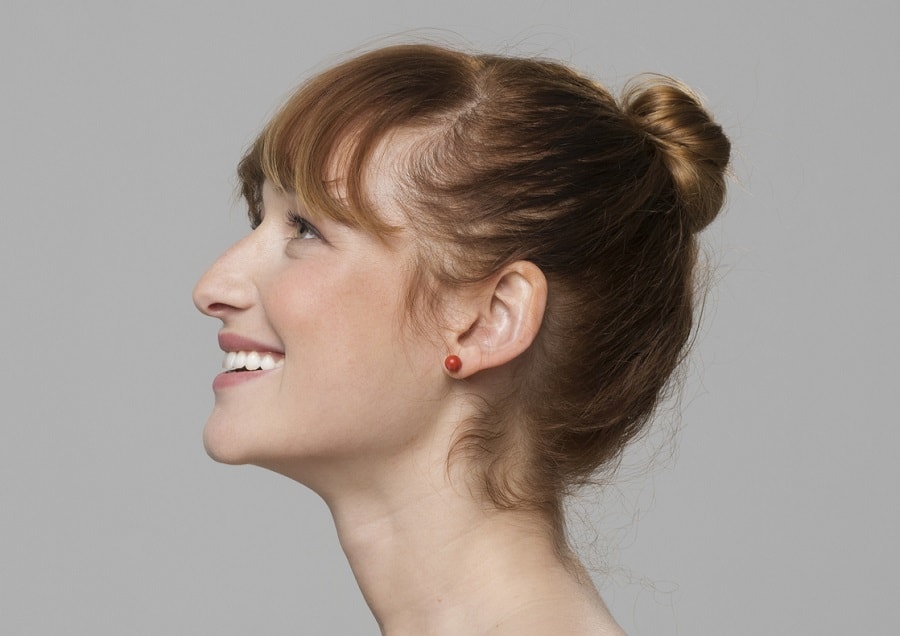 Bangs are beneficial for styling as many looks as you want. They go well with almost every casual hair updo. You can carry out this hairdo for a more casual daytime look or wear it for an evening party.
Mid-Nest Look
Ever noticed a bird's nest? How beautiful it looks, right? So why not create a nest-y look with your hair! This 5-minute go-to look is comfortable and chic for those summer days when your hair is just a matter of irritation.
High Bun Updo
The high casual updo is a classic and chic way to keep your hair out of your face—and look elegant.
Tie your hair into a ponytail, securing it with a band. Then, twirl the ponytail until it settles around the hairband, then secure it with a bobby pin. And it's done!
Knot-So-Nerdy
If you're that nerdy book lover who seeks out a corner every time to settle down for an era and get lost in your own stories. This is a perfect look for you to try on! It gives out a sassy comfier look to make you feel in heaven.
Pine Tresses
A new hair look is trending called Pineapple hair. Heard it for the first time?
Well, it's a kind of updo style that has been grabbing a lot of attention lately. So if you are blessed with curls, flaunting this gorgeous yet cool hairstyle is the very next thing you should do.
Kittenish Knots
Bun and bangs can make any hairstyle look flirty, playful, and fun. However, if you are a professional, you'll need a quick, hassle-free style; go for this casual updo.
It is not too typical yet carries class and sophistication. Try out this high bun style, leaving some strands on the sides to avoid looking too severe.
Sassy-Messy Tresses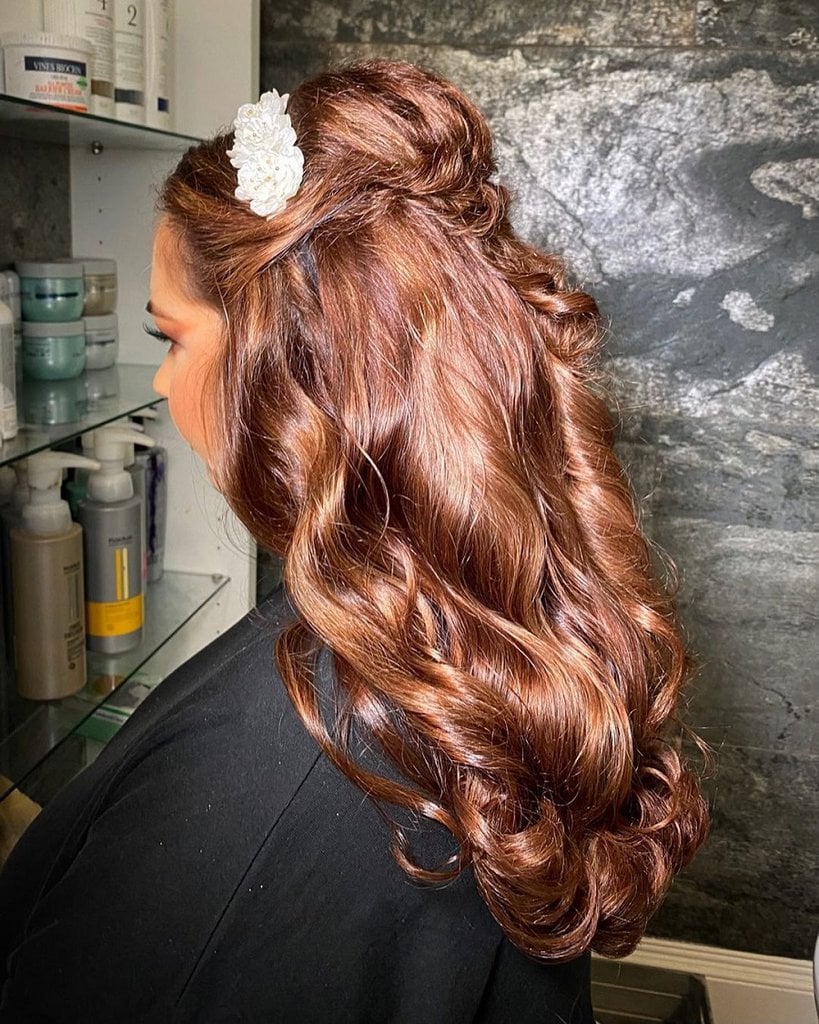 Sometimes all you want is to look like a princess. To complement and complete such magnificent looks, your hairstyles must be precise.
These hairstyles are also accurate for brides. To create attractive open hairstyles, pair them up with suitable accessories.
Wavy Low Updo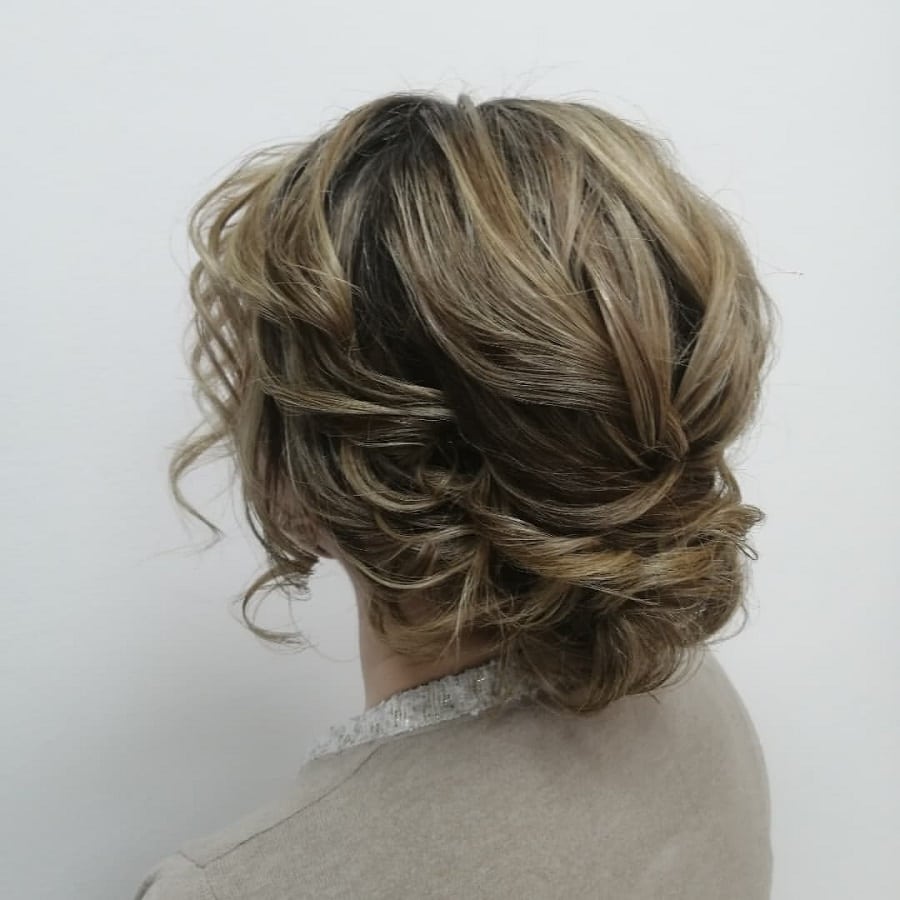 Sweet and simple and easy to try. Start by brushing all hair straight back, then backcomb roughly.
Pull your hair into a low ponytail and then criss-cross and twist sections, shaping a messy knot. These locks give you that fun and messy vibe naturally.
Blonde Highlighted Pug
Casual low updos are a total savior for the day if your hair is at least shoulder length. If layers or fringes fall out, no worries – it just adds sophistication to the overall stylish, messy look you're going for.
Twist and Twirls
Hair twists are great when you want everything to be easily adapted to your hair length and texture. Adding ginger-red color can be a great choice too.
Backcomb your hair, roll them in large sections, and tie them in a bun. Then, wrap the remaining hair into it and secure it with hairpins.
Low-Bow Bun
A scarf knotted around your cute little bun is a classic, retro fashion statement that still turns heads when you slay yourself. This look is slightly casual and gives out that beachy-picnic vibes.
Double Braided Knots
Applauses for all the boho look dreamers, this double braided boho updo hairstyle is for you all! This hairstyle adds a cutesy- playful twist to your hair, so make sure to bookmark this. It's easy, stylish, and absolutely gorgeous.
Playful Messy Blonde Updo
For those lazy, laid-back days when your hair feels messy, and you don't feel like trying too hard, this casual updo is all you need! It's relaxed and easy and looks amazing on long hair.
Not So Bossy Ties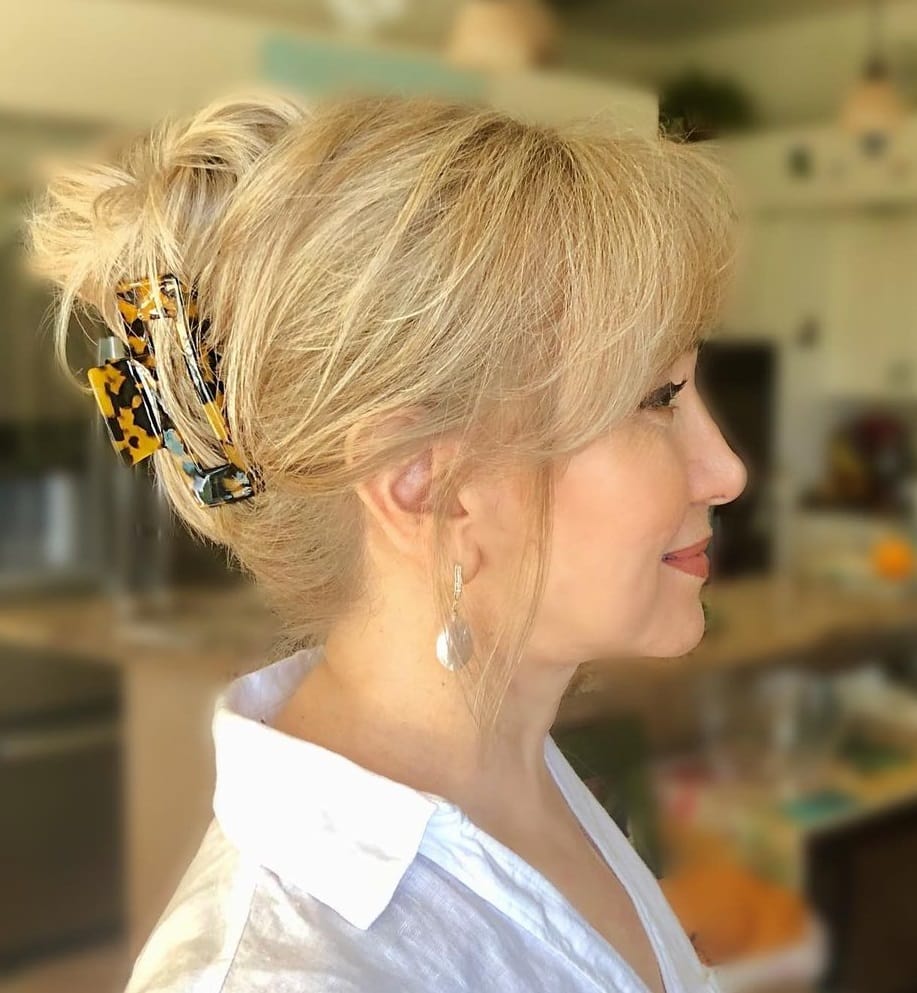 This claw clip bossy hairstyle occupies a space between chic and tied to the perfectly twisted base. For long hair, a relatively large claw clip will be required to secure every inch. To enhance the look, pull out some strands in the front.
Magenta Swirls
Here is a clean casual french updo style for fashionistas for a refined look. The curls on the sides will give you a beautiful profile. Also, your hair will look flawless and graceful with that bold magenta pink hues.
Vintage Vibes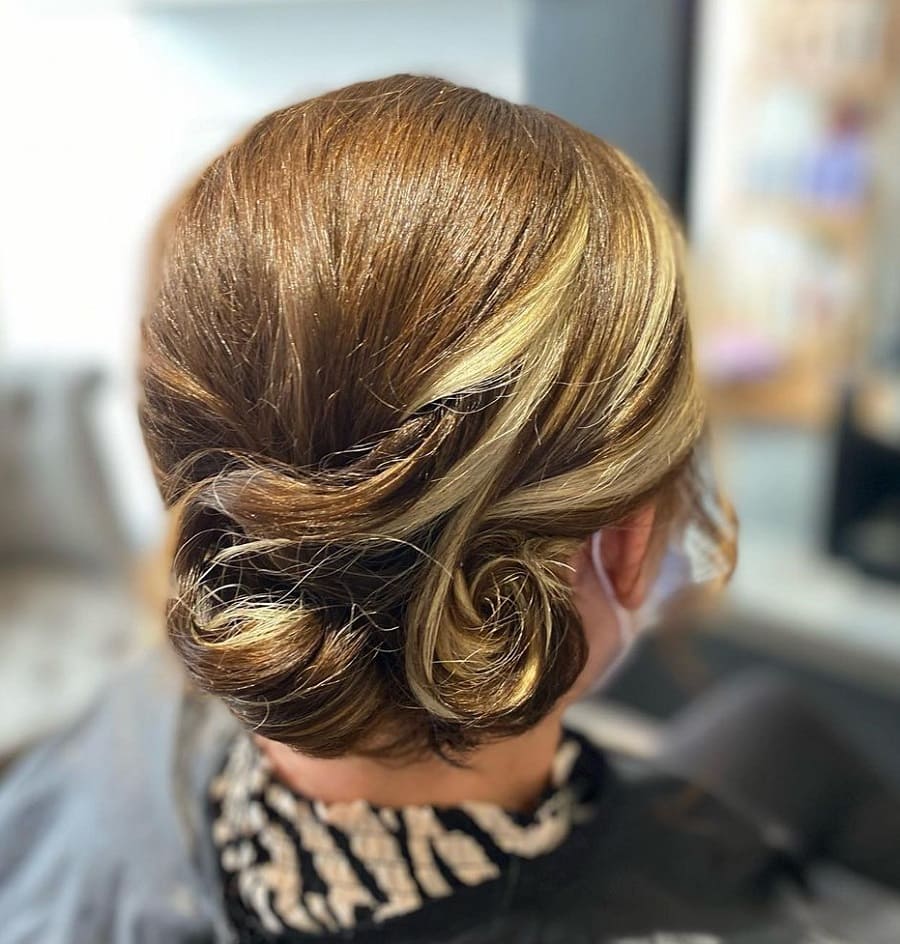 If you have the wedding season, you need to ensure your look is ready! This tucked casual vintage updo is an elegant formal option. Set with hair spray for a sleeky look so you can groove the night away!
French Braided Twirl
This messy French bun is among our favorite and loved styles. Medium to long hair length people can easily try this casual wedding updo with ease and can look classic and posed in no time. It is quite graceful, elegant, and retro as well! Try this style out without fail.
Did any hairdo attract you to the extent? So just go for it and try it today. Now that you have 21 casual updos to wear almost anywhere, have fun.
The styles discussed here are simple, contemporary, easy to carry, and have a voluminous appearance. These styles help you elaborate your character and look like a Diva. Each and every one of these hairstyles can boost your chances of achieving a phenomenal appearance.
Have a great hair day ahead.