Auburn hair color is gaining immense popularity because of its natural look. The different colors that make up the "Auburn" category span very light in tone to the very dark one. When selecting this particular color, you need to take a few minutes to match the perfect tone with your skin complexion, requirement and personality.
Many people get confused whether they should have red hair color or Auburn hair color. Auburn hair is not red but richer than simple red color. There are some characteristics that both colors share so you need to be very conscious while choosing the shade for your hair.
Various methods of coloring your hair are available but doing auburn color at home should be followed in a proper way.
The material you require
Comb applicator
Shampoo and Conditioner
Bowl and old towel
Hair brush
Hair clips
Auburn Hair Color dye
Hair Bleach
Plastic gloves
To do the hair color at home
Take a bowl first and then mix the auburn hair color bleach with little water and then towel around your shoulders to stop getting your clothing tainted.
Then, apply gently in your hair with the brush and clips
After applying properly, leave it to pat dry and then rinse it off with shampoo and conditioner.
Apart from trying this at home, you can also visit the salon for a professional dye job. It could be a particularly good idea if you would like to adapt your hair color to your skin tone. A professional colorist can easily guide you in the right direction as to what shade of auburn will flatter you the most.
How to Take care of the Auburn Hair?
Using a safe colored shampoo and conditioner is very important to take care of the color. If you have colored your hair auburn, this is significant to have such products, which are formulated for color-treated hair on hand.
Trying a hair mask twice a week is also important to take care of your hair. Apply the mask only after shampooing and then leave this on your strand for 3-5 minutes, then rinse it off.
Wash your hair in lukewarm water. The Super-hot h3O can easily strip your hair of essential oils, so just turn down the dial and shampoo and condition in cooler water instead.
Stay away from the heat tools. Excessive heat on your hair can actually damage your hair.
Here are the 20 most beautiful Auburn Hair Color Ideas for Women
Cinnamon Red
When it comes to choose the finest hair color for natural skin tone, you have to make sure that you choose the right hair color. This Cinnamon Red is a soft smooth reddish hair color, which helps you to look absolutely bold and smart. This beautiful hair color brings the absolute ravishing style in you. The color is suitable for both the dark and light skin tone.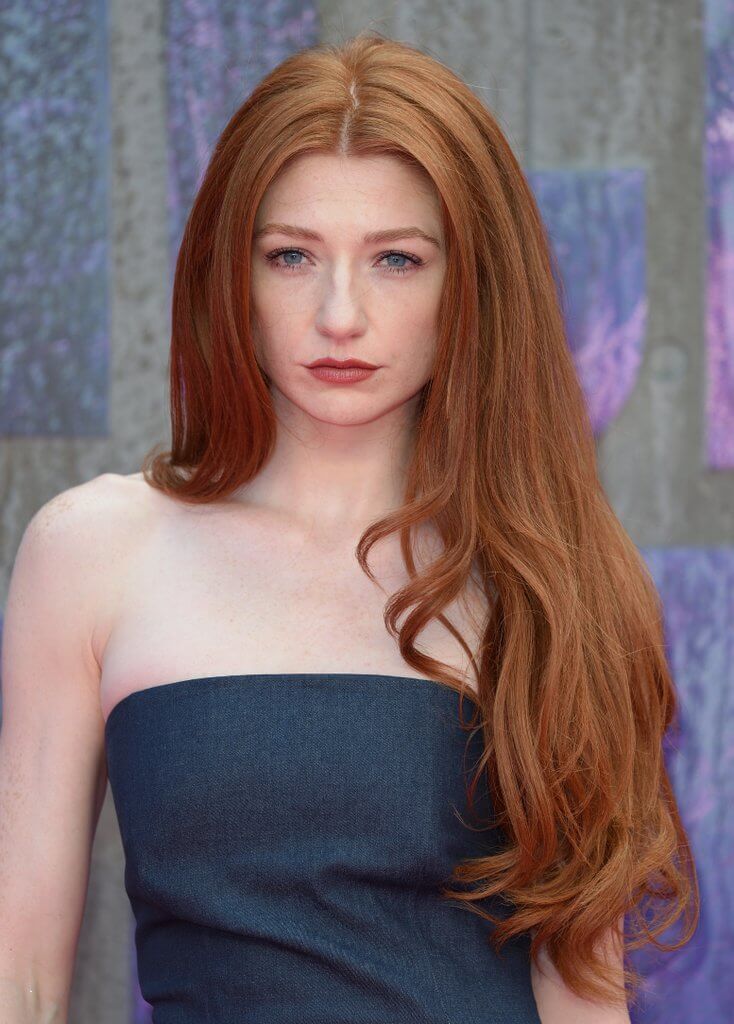 Mermaid
As the name suggests, this hair color is also absolutely stunning. The beautiful and soft shade of purple and smooth reddish offers you a stunning look. The hair length is medium and applying the bluish tone in the wavy strands always offers you the stunning and charming look. You can sport the look at any casual party or branch.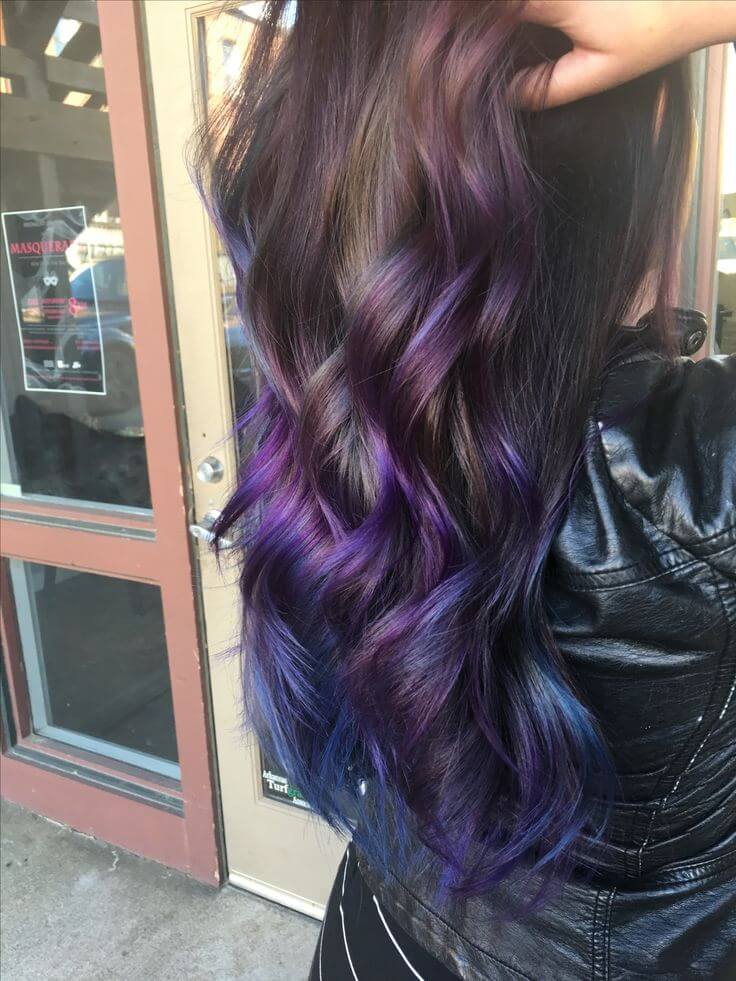 Copper Balayage
Are you in love with your long and brown hair? Well, it is obvious to be happy. This definite hairstyle makes the amazing and stunning look. The long Copper Balayage is the feature and highlighter of the hair and the style is also perfect to manage as well. The straight and sharp ends of the hair create an absolutely perfect look as well.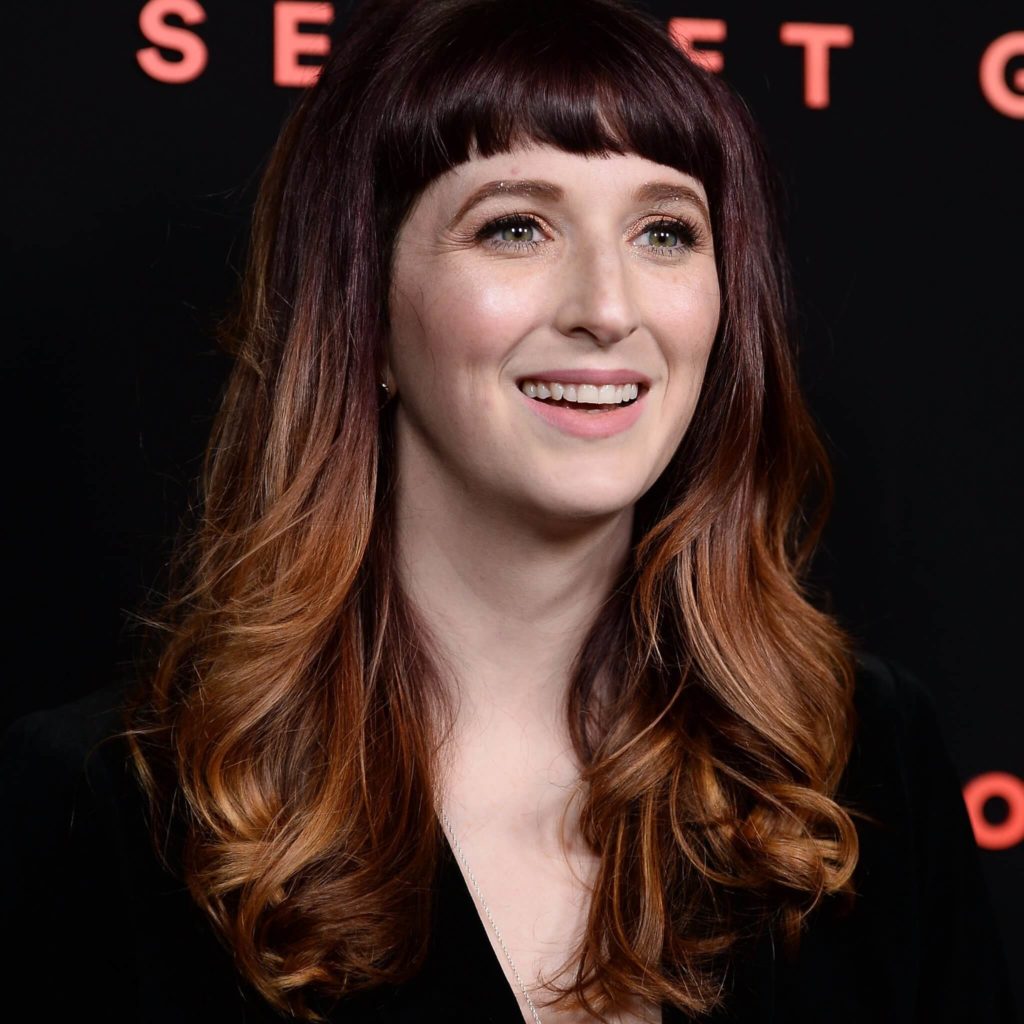 Honey Blonde Balayage
The combination of soft honey and light brown shade creates a mesmerizing look. The mellow waves at the back are the prime features of your hair. Basically, trying this Honey Blonde Balayage will provide you the beautiful and bold personality. You can easily sport this beautiful look at any causal party or formal event too. This is for both dark and fair skin tone.
Caramel Blonde
If you really want to stand out bold, then this Caramel Blonde is the one that provides you the proper look. The haircut is longer than shoulders. And the mellow and soft waves actually create a stunning look. The combination of the brown and caramel color helps you to look better in your own way. You can sport the look at any event or party.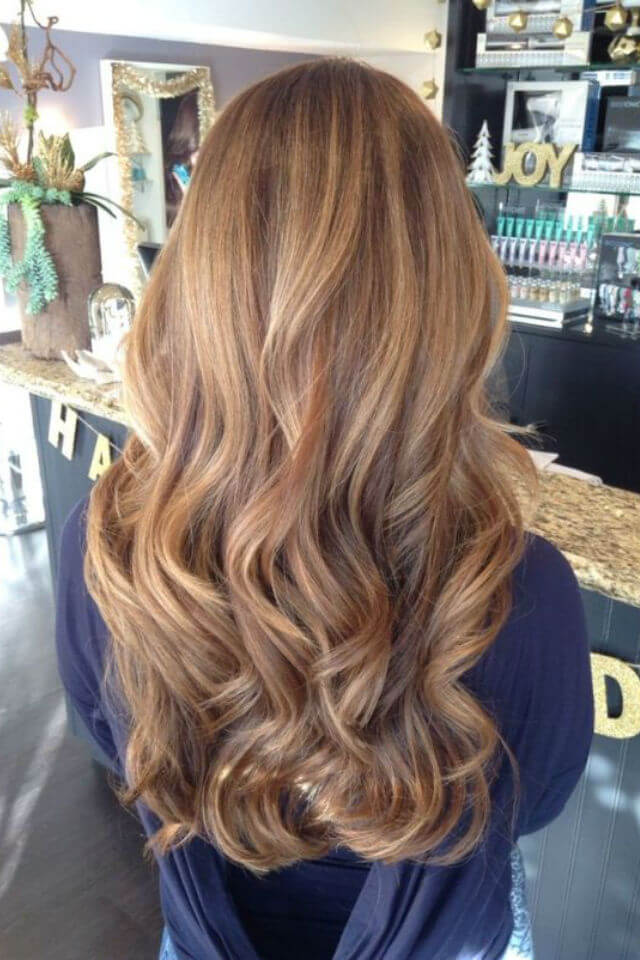 Apricot Blonde
Basically, people do not want to go absolutely blonde and for them, this one is the perfect hairstyle idea is the best. Apricot Blonde is the step between some brunette as well as blonde and that is absolutely nice. Hair with some highlight is always more multidimensional rather than the monochromatic locks as well. This is perfect for any dark and fair skin tone.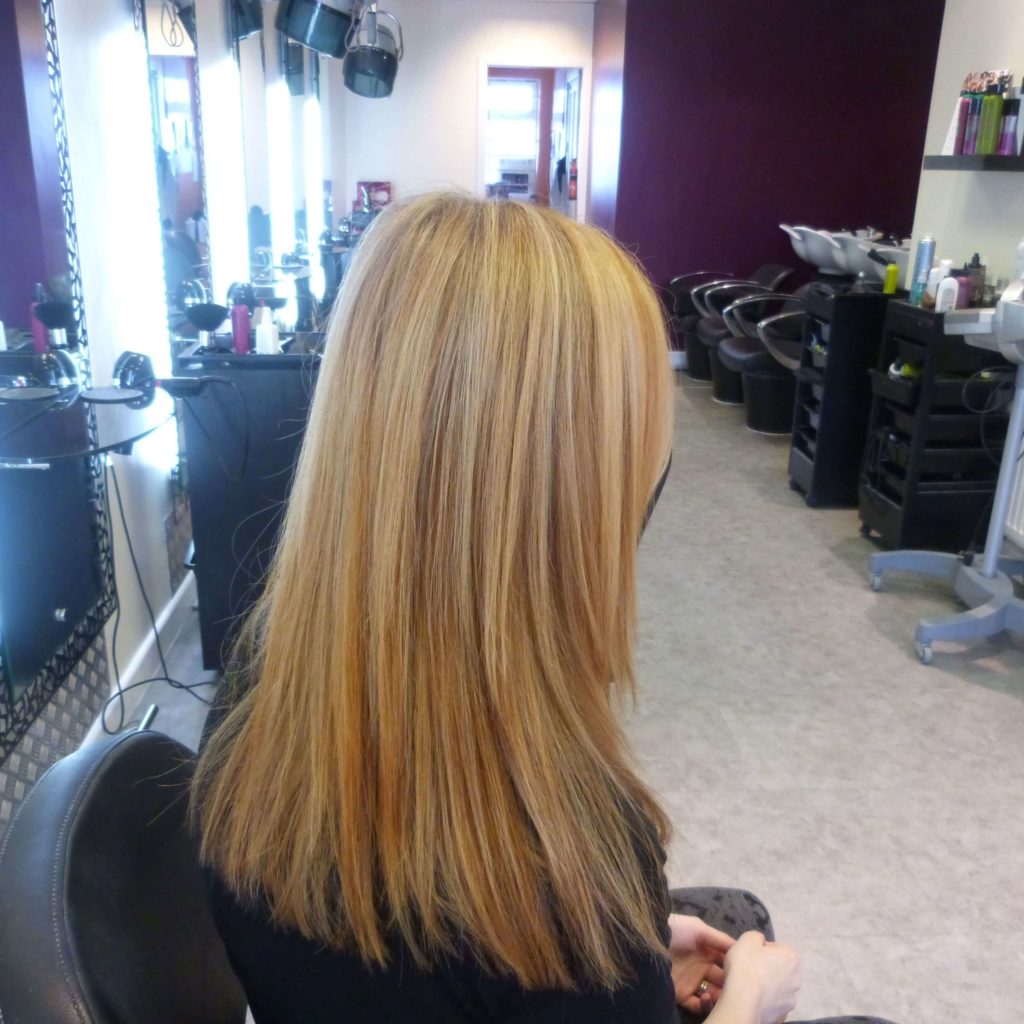 Deep Chocolate
Chocolate hair color helps you to look amazing and charming. This is one of the stunning hair colors that suit almost both fairer and darker skin tone. If you want to go absolutely unique and exclusive, you can easily choose the Deep Chocolate color as well. The entirely beautiful color helps you to look ravishing too. You can sport the look at anywhere.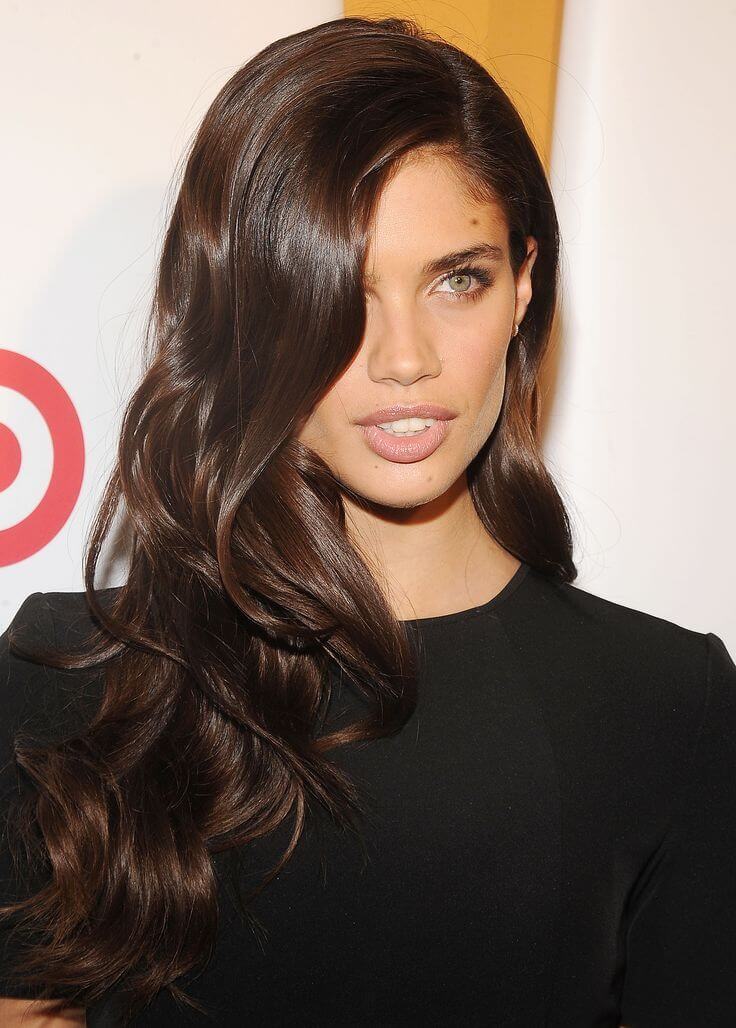 Dark Copper
A huge section of people is there who always opt for the finest hairstyle idea that is perfect for both casual and formal look. And ladies with the Dark Copper hairstyle can easily try this specific one. Combined along with the beautiful waves, the ultimate highlight creates stylish as well as bold look. Sporting this color on your hair, you will look absolutely bold and beautiful.
Dark Red
When you are opting for the amazing and stunning hair color to look best, you can easily choose this one. The beautiful burgundy color on your straight hair will look ravishing on you. The light purple shade will bring the fashionable and stylish look. You can carry this hairstyle at any marriage ceremony, ring ceremony as well as party too.
Soft Brown
Along with this explicit look, there are some beautiful highlights that you really do not know where the utmost base color ends and then where the highlights start too. So, the consequence is one of a most charming and beautiful light hair color that you will get. The Soft Brown color makes you look great. This is a defined and beautiful hairstyle for ladies.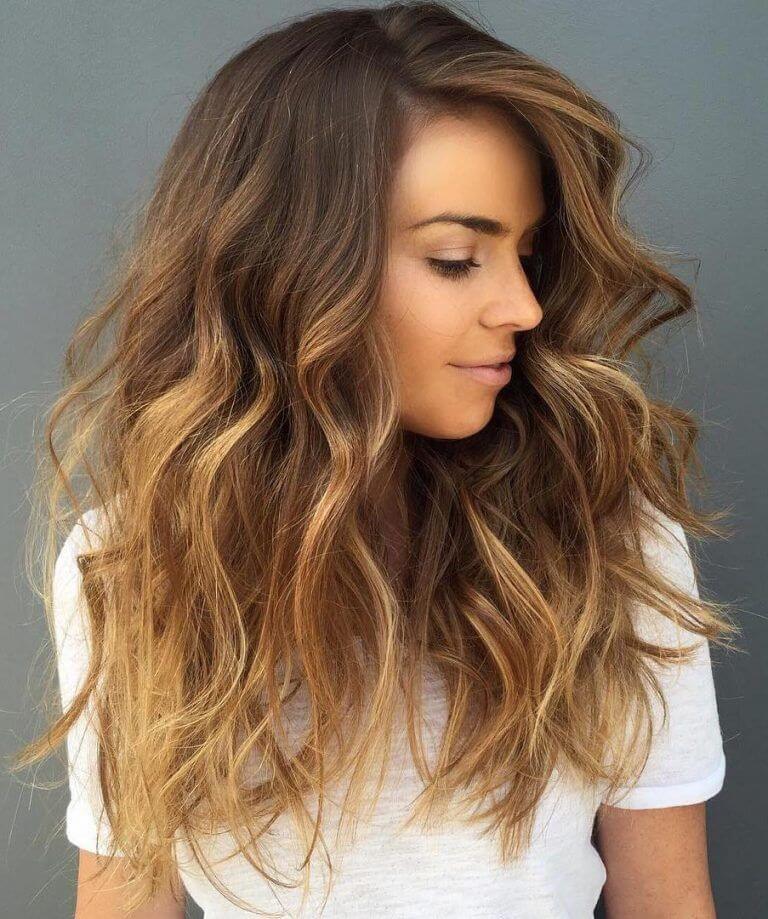 Sandy Beige
The Sandy Beige color or even the beautiful low-lights are very important on the back and top of the head as well. So, whenever you want to stand out charming amongst the crowd, make sure that you choose this specific one. It really creates an absolutely beautiful and gorgeous look at the same time. You can wear the style at any party.
Auburn with Blue Contrast
If you have beautiful dark, soft and polished black hair, you can easily try something different on your hair. So, apart from the safe colors like brown or reddish, trying some funky colors would be an exceptional look. The black colored hair with some blue strands would look absolutely ravishing on you. The color is suitable for both darker and fair skin tone.
Auburn Orange Fade
Auburn is one of the stunning and exceptional colors for your hair. Both with darker skin tone and fair skin tone can wear this color. The long dark blonde hair has been amped up even further by adding orange undertones to it. The color makes the blonde color look really dynamic. This charming hair color helps you to look absolutely exceptional.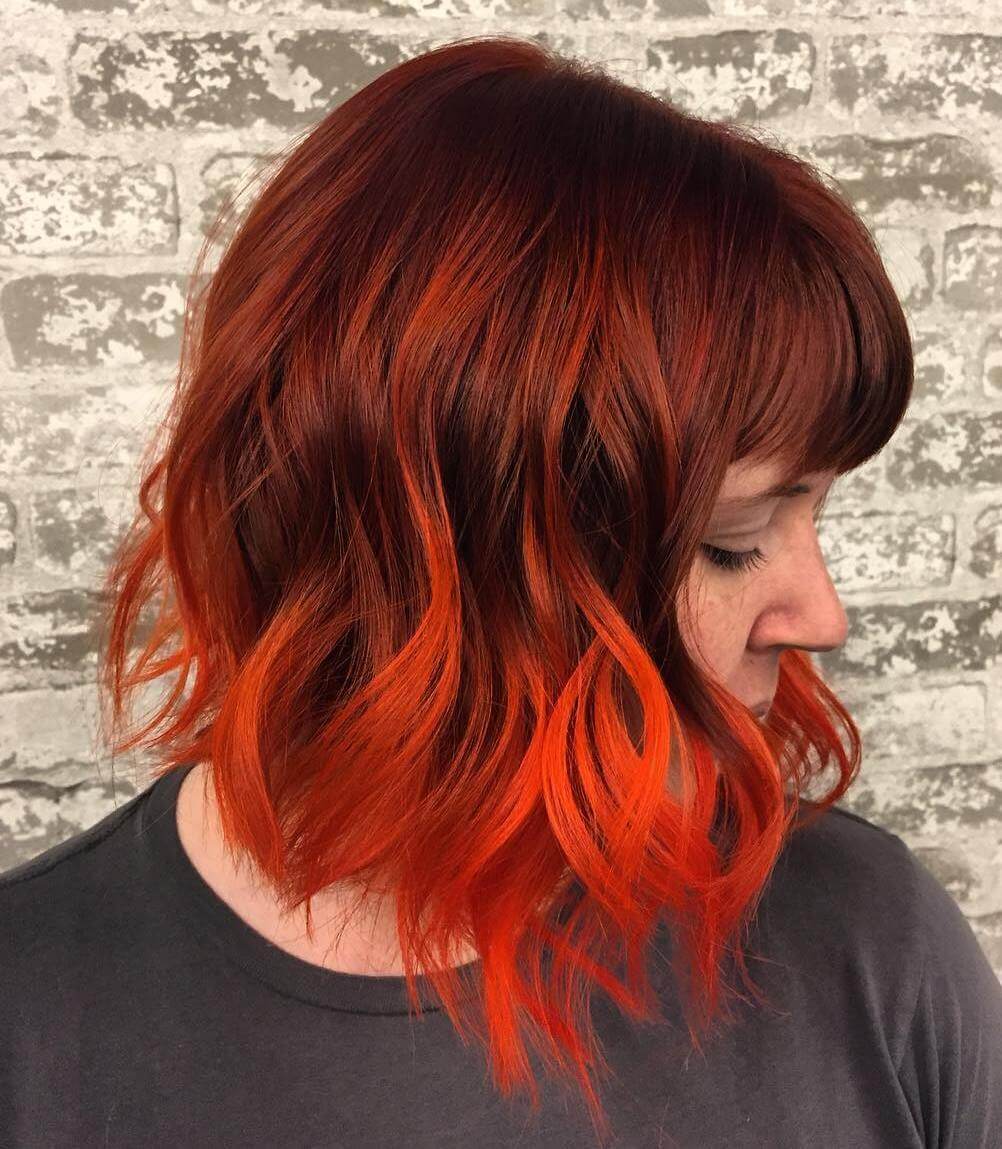 Glossy Auburn
Few other hairstyles can make as strong a style statement as a bob done on curly hair. To add to that beautiful style statement, even more, this one has highlights done on the ringlets. The light blonde color of the highlight against the dark hue of hair creates an attractive contrast. The Glossy Auburn helps you to look ravishing.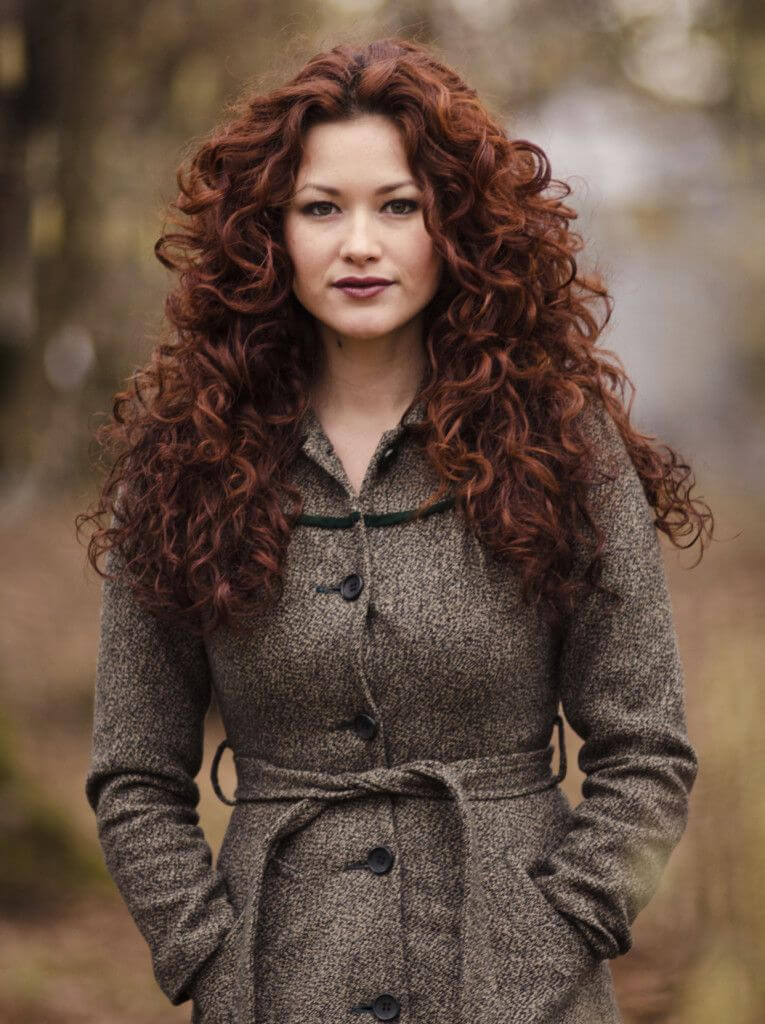 Blunt Burgundy
The Blunt Burgundy colors are the latest in-things, right from accessories to hair color. The key to this hair color is augmenting the polish of the hair as much as possible to bring that shiny finish to it. The beautiful soft and smooth burgundy shade of the strand would give you a charming look too. You can wear the style at any event or occasion.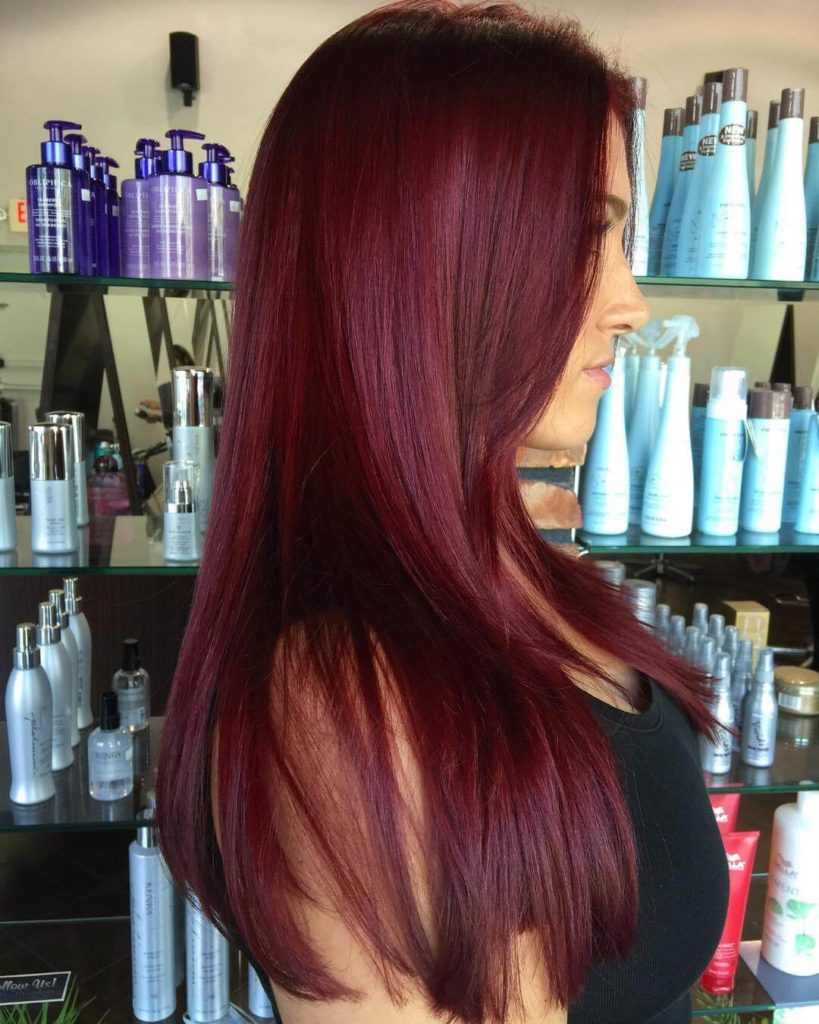 Chestnut Auburn
The Chestnut Auburn is one of the experimental and ravishing hairstyles that makes you look stunning. The medium length wavy hair helps you to make you look beautiful. So, if you want to look little different and striking, you can choose this hair color. It gives you a stunning edgy look in your personality. You can wear this at any medium or long hair.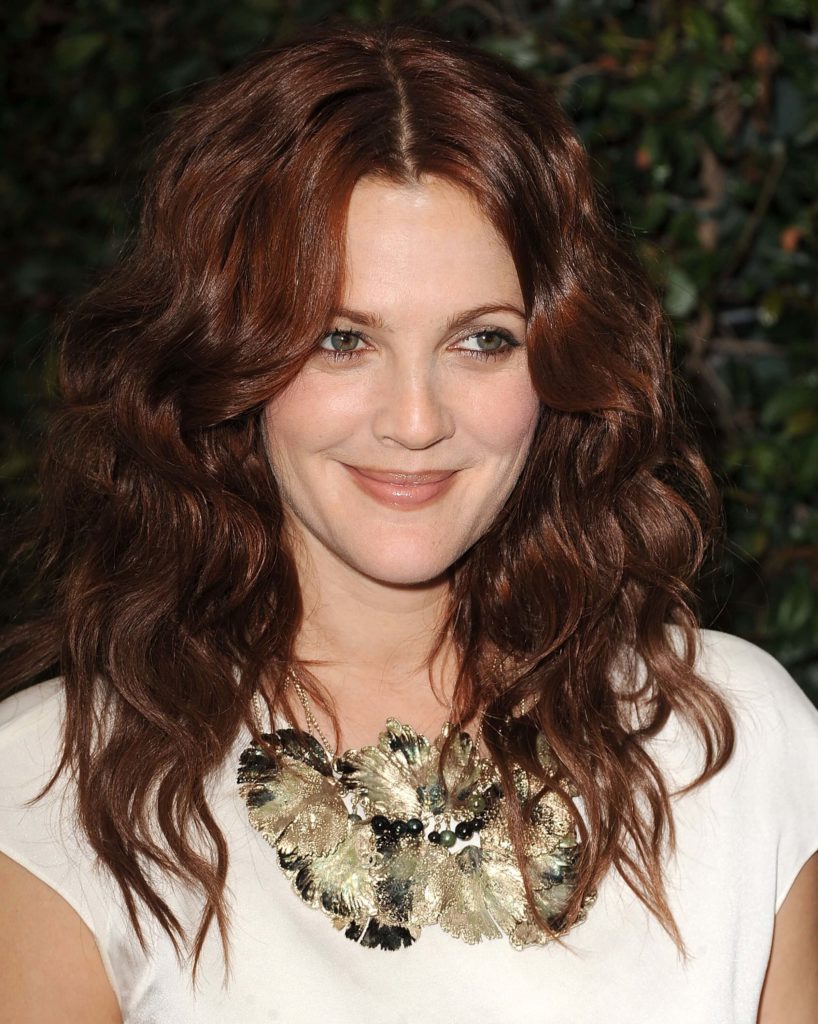 Textured Copper Hair Color
It is the hairstyle to try out for the pretty ladies with long, wavy locks of hair. The Textured Copper Hair Color has been trending for quite some time now, and this hairstyle embraces that exceptional style of coloring. The hair color graduates from dark blonde to golden blonde in this one. Get a middle parting but do not make it too neat.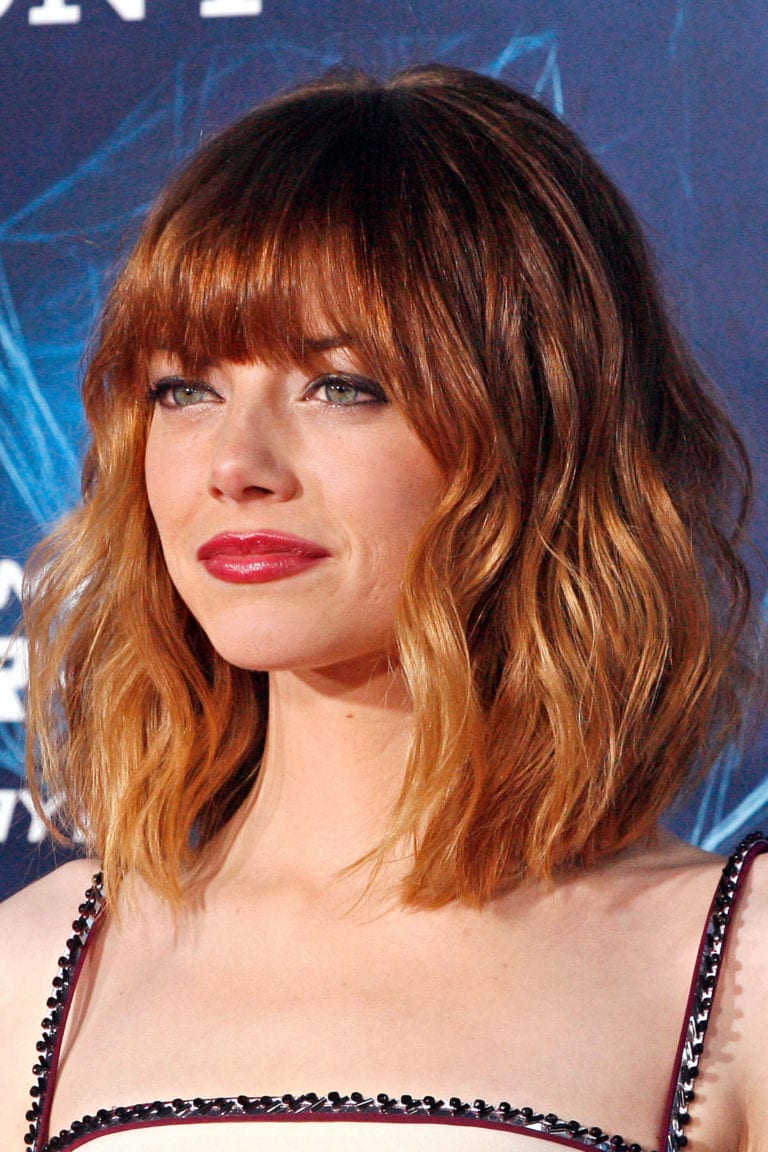 Burning Auburn Hair Color
This Burning Auburn Hair Color offers an uneven and messy look and that is actually the highlighter of the style. This dark burnt orange color makes it absolutely classy. You will also get a proper modern look. This medium haircut and blonde look make your appearance absolutely bright and dazzling at the same time. Sport the look at any casual or formal event.
Vintage Red
When it comes to choose the striking and different hair color, you have to make sure that you choose the right hair color. So, Vintage Red is one of the different kinds of hair colors that give you a bold yet classy look. The funky pinkish look gives you a stunning and bold look and you can try this at any casual event or party too.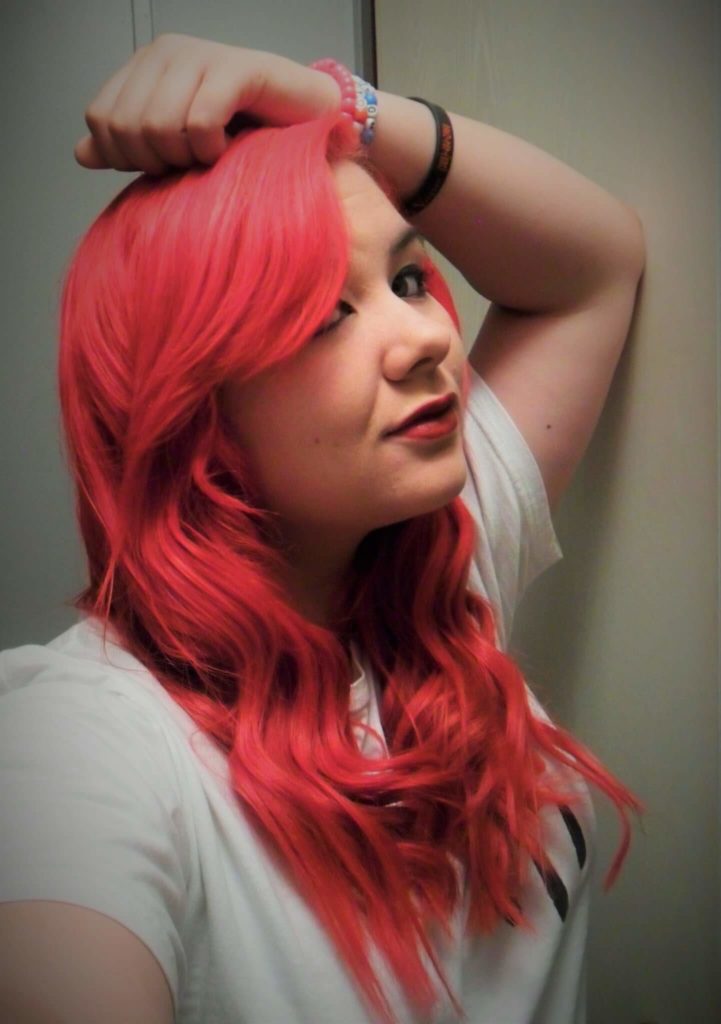 Sandy Streaks
The Sandy Streaks of hair is something that attracts the hair easily. Eventually, girls with the medium hair always opt for the finest hairstyle. And this detailed hairdo is absolutely amazing for them. The mellow and soft waves of the hair are actually the prime feature of the hair. Whenever a girl opts for the styling and fashionable hairdo, they should make sure that they experience this one.
Purplish Brown
The good thing about the Purplish Brown is that you can really experiment along with the tones and hues of the color. Add some beautiful soft curls to the color and your hair will look absolutely voluminous, shiny and all around beautiful. You can sport the hairstyle at any causal as well as formal party too.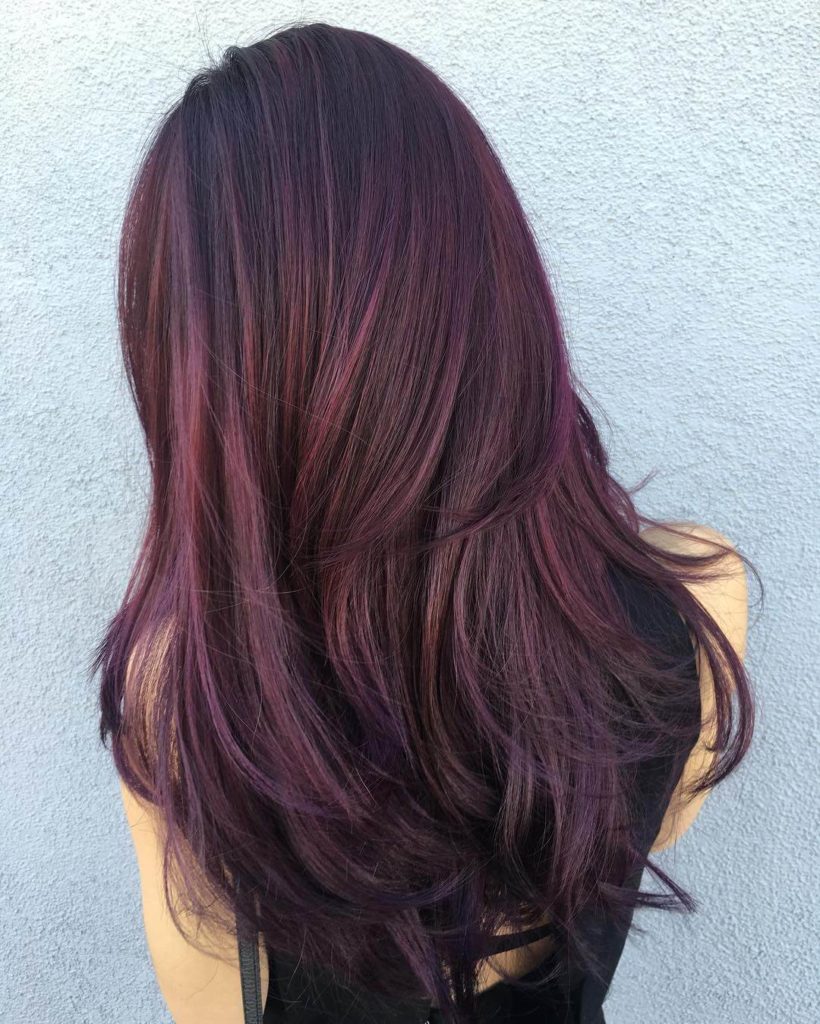 Deep Wine Hair Color
Wine or burgundy hair color is one of the exciting and stunning colors that makes you look wonderful. The Deep Wine Hair Color is one of the safest and excellent hair colors that give you classy yet elegant look too. The hair color is absolutely suitable for both fair and darker skin tone. You can sport the look at anywhere.
To look absolutely classy, contemporary and striking, trying the beautiful Auburn hair color would be a great help for you with both fairer and darker skin tone.