It is a beautiful experience to be a mother. But post-delivery, moms start neglecting to look after their beauty because of their busy schedules. Their whole time goes up on spending to look after kids. They do not bother about their beauty and especially their hair.
Hair is the first that suffers the most. Their hair appears messy with a lack of daily care routine. We know you are a busy mom, running after your kids, preparing breakfast, lunch and dinner for kids; have no time to look after yourself and no time to style your hair.
But you do not need to style your hair that's need lots of time. Many beautiful hairstyles can be done in just no time or hardly a few minutes. The styles that can be apt for busy moms are like buns. If you have long or medium hair, you can go for hair up-do like messy buns or top knot.
We know you are a busy mom and do not have time to blow dry so better you can gather your hair at the back on top and make a messy bun using a hairband. This style will make you feel comfortable and as well as stylish and also no time-consuming. While going for a party, you can style your hair in a messy side bun too.
If you do not like top knots or buns, you can go for a ponytail that can be high or low according to your choice. It is the simplest style that can be done whenever you get time. Sleek ponytails are also in trend nowadays so you can go for that too.
A simple braid is also appropriate for medium-length hair which will give you a clean look and make you feel fresh in the summer season. If you find simple braids boring, then you can opt for a fishtail braid, which is super easy to make and look awesome.
If you have wavy or curly shoulder-length hair, you can just leave them open and can even decorate them with stylish hairpins while going to any party or social gathering. You can spice up this simple style by swapping your hair at a side with side parting and embellish it with ornamental pins. Middle parting will also make you look adorable.
Despite lack of time, moms never lag behind themselves while dealing in fashion. They love to style their hair in different styles to match feet with the fashion of today. There are many more styles in medium-length hair that make moms rock in their busy schedules. You, therefore, can choose the hairstyles according to your mood and choice as described below.
1. Shoulder Length Blonde Hair
This is a cool style for a busy mom who does not have much time to spare on hairstyling. Just get the hair blonde with colors of choice like ash and honey and left open with slant parting. The hair is straight giving a lustrous look and the color is providing shine and adding texture.
It is a simple yet chic style, can be carried off anywhere even at a party as well. Young moms with minimum make-up and with a broad smile will make others feel envy.
2. French Bun with Loose Bangs
If you are invited to attend a marriage or some party, and you are looking for a hairstyle that can go with your party gown then this style will end up your search. This style can be done in any type of hair but will look best in wavy hair.
The hair is styled in a French bun with loose curls making the style look messy. Some bangs of hair are falling at the side of the face which is giving a very pretty look. A black evening gown with a long diamond earring is a perfect combination to match the hairstyle.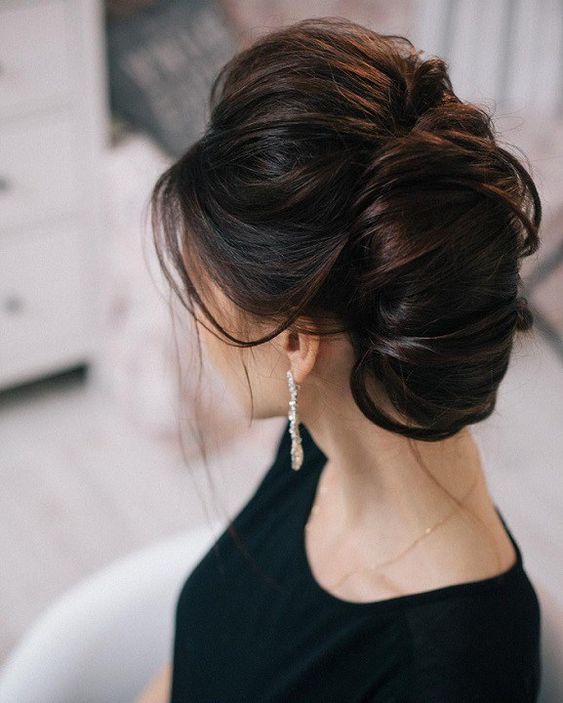 3. Half Bun
Busy moms can style their hair in buns or ponytails. Sometimes it becomes unexciting to wear the same style every day. So for a change, you can go for this super easy style of half-bun. Hair is highlighted with silver or white color at the ends.
Some hair is gathered at the top to make a bun and the rest of the hair is left free. At the forehead, some fringes are making the style super cool. Without using any styling tool, you can get this style in no time and can flaunt yourself as a stylish mom.
4. Criss-Cross Curly Hairstyle
If you have soft curly hair and are looking for a different hairstyle then this style will match your mood. Hair is highlighted and looks messy. Some hair from both sides is crisscrossed at the back and fasten with pins to make them stay in a place.
The remaining hair is left free to move. This is a very easy style which is good for a working mom as she has less time to spare on hairstyling. This style does not need any specific hair products; only some simple hairpins can do the job.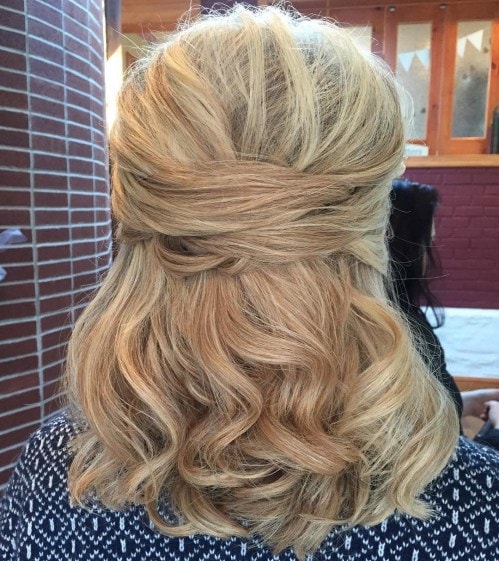 5. Messy Side French Hairdo
Being a mom and with a busy schedule, you do not get time to style your hair daily. But when you are going to a party or at any event show, you have to look gorgeous so this style is for you. Highlighted with bronze color, the style is very appealing in medium-length hair.
With a side parting, the hair is gathered at a side and styled into a low messy French bun. The loose bangs of hair are swapping at a side of the forehead make the look stunning. On another side, some strings of hair are making the overall look awesome. You can get this look with a hairdryer and with some hairpins.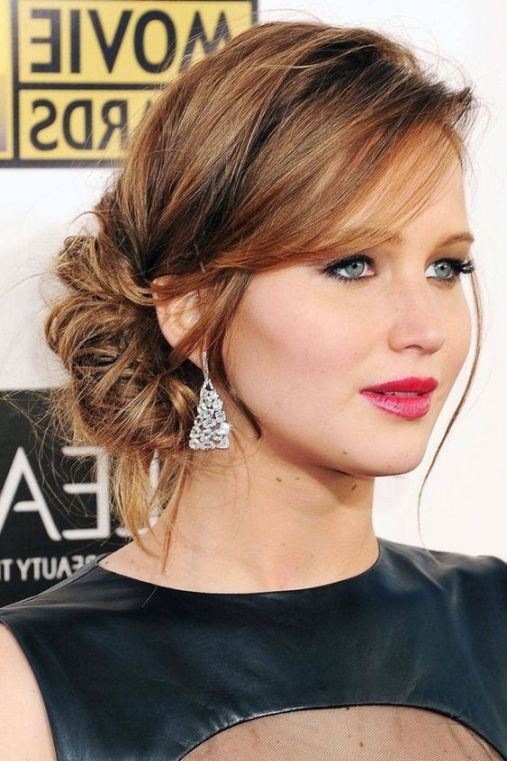 6. Honey Gold Blonde Wavy Hair
This hairstyle will look awesome on moms of all age groups. This is a very simple and easy style that can be wearable every day. The hair is blended with honey gold color and is middle parted. The open wavy hair on both sides is adding a frame to the face.
The overall look is very elegant and stylish as well and does not take much time to style. Mom with grown-up children can present herself gracefully by adopting this hairstyle.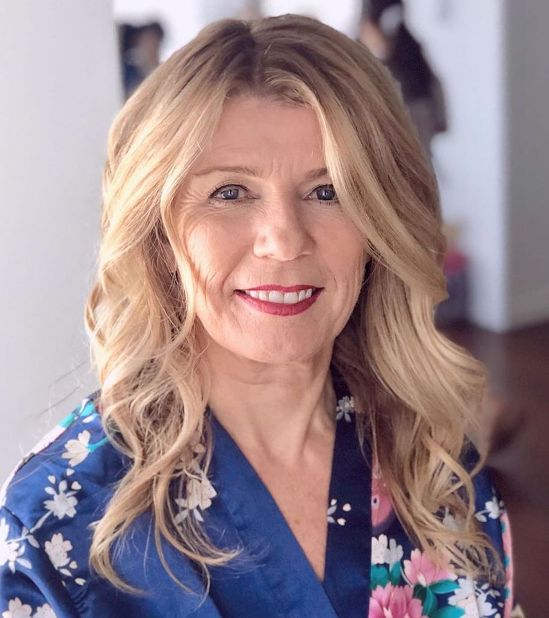 7. Wedding Hairdo
If you have short-medium length hair and you want to style them for a wedding party, then you can apt this style which has a class of its own. This style will look elegant on the mother of the bride or groom too. The hair is highlighted and has a lot of texture which is making the hair look shiny.
By making loose curls, the hair is tied at the back with pins that look like a messy bun. A wavy hair bang falls at the jaw-line area is adding uniqueness to the style. This style will add grace to the whole look.
8. Golden Blonde Hairstyle
This is a very elegant hairstyle for brides and young mothers too. The hair is blended with the shade of golden color, and the root has been kept in its original color. The hair is blown dried to add a little volume and is swept back messily.
At the back, they are styled into a chignon with the help of lots of pins. Some hair is coming out of the bun to give an impression of an unorganized style. It is a very stylish hairdo that will look great on women having a long neckline.
9. Interweaved Hairstyle
Mom with little kids does not get time to style hair as she has to run after them every now and then. And if she has long hair, then it is more difficult to style them in less time. This hairstyle will give some relief to such mothers.
The hair is parted into two parts from the middle and then from the back are rolled and interweaved to lock the rolls from getting open. This is a messy hairstyle which, if done once, can go for a whole day and will give relief from hot sultry weather.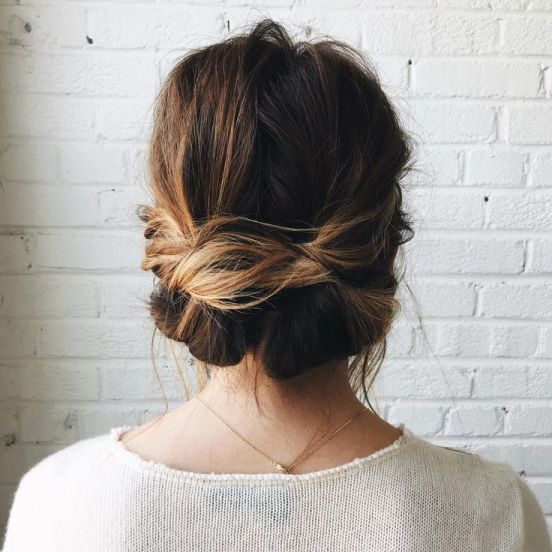 10. Short Twisted Up-Do
At earlier long hair was needed to do up-do but now hairstylists have discovered many types of up-dos that can be done in medium to short hair and they look equally elegant, in fact, more gorgeous. In short hair, updos can be done by twisting hair and have to pin them to make a stay at the place.
This twisted up-do is a little messy and is highlighted with pink color. You can get this look by blow-drying and some hair spray. Any mom can flaunt this stylish hairdo with grace.
11. Twisted Side Bun
Women can present themselves very gracefully at any occasion or event just by doing elegant hairstyles. In this hairstyle, the hair is dyed in cinnamon color which is making the hair shiny and lustrous.
The long hair is swept at a side with a side parting. Hair is gathered at the side and is twisted in style to form like a bun. Some tips of the hair are peeping from behind the twisted bun. At the forehead, the hair is left loose so that it can make the style more stunning.
12. Thin Straight Hair
Women think that there are no hairstyles that can look good in thin hair but this picture proved it wrong. This hairstyle looks so stunning that every mom will love to try it. This is a simple haircut up to shoulder length which is parted inclined and the hair is left open on both sides.
The hair seems very shiny and slick. This style is easy to maintain and good for busy moms who have less time to spare on their hairstyles.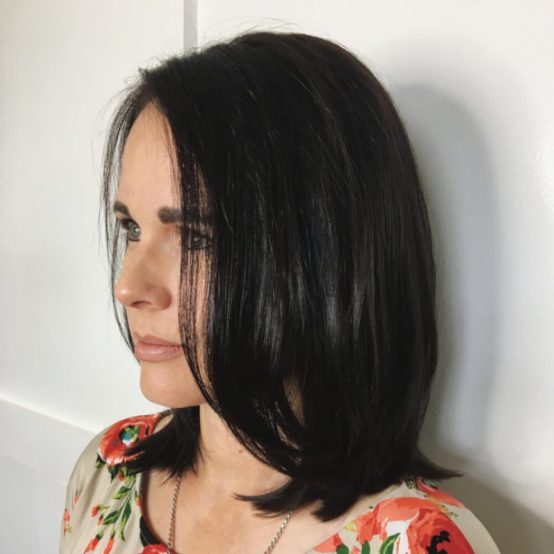 13. Pulled Updo
Moms can rock and look glamorous in this beautiful hair up-do. If you have medium wavy hair, you can go for this style that can add some glamour to your life. It is a celebrity hairstyle, which you can flaunt at night parties or at any event shows.
The hair is highlighted in two color tones of the same color category. They are blown dried to add a little volume and are pulled back to make a side chignon which is looking very chic. Lots of bobby pins are used to make the style perfect.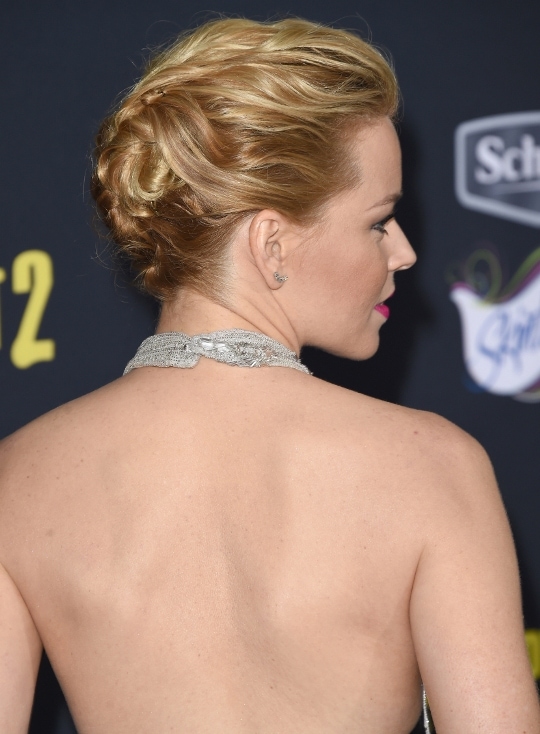 14. Mid-Parted Hair
If you are a mother of grown-up kids, you can spend pretty much time styling your hair. With your straight or wavy hair, you can experiment this style which definitely will look awesome and make you feel fresh.
All you have to do is just part your hair from the middle and start making curls keeping the top smooth. It will not take too much time and you will be ready to rock the party. To add some glitter, you can wear danglers in your ears.
15. Ash and Honey Blonde Bun
Color blends and highlights are virtually in fashion nowadays. If you are bored enough with your original hair color, you can try out this ash and honey blonde to look chic. This is a medium-length hairstyle of messy bun.
Hair are side parted and pulled back loosely to form a bun in an unorganized way which has a beauty of its own. Some hair bangs are left loose to move freely and they look appealing. It is an awesome style that can be wearable at any time.
16. Medium Length Curly Hairstyle
You cannot imagine how wonderful the curls look if they are styled perfectly. This picture is an example of that. If you have curly hair and are searching for some interesting styles, then this style might appeal to you.
In this style, the mid-length hair is pulled back softly and is pined-up giving some looseness to top hair so that it can take a position of its own. At the back too, the curls settle down by itself. The highlighted color and texture both are making the style very fashionable. This style will add grace to women of a higher age group.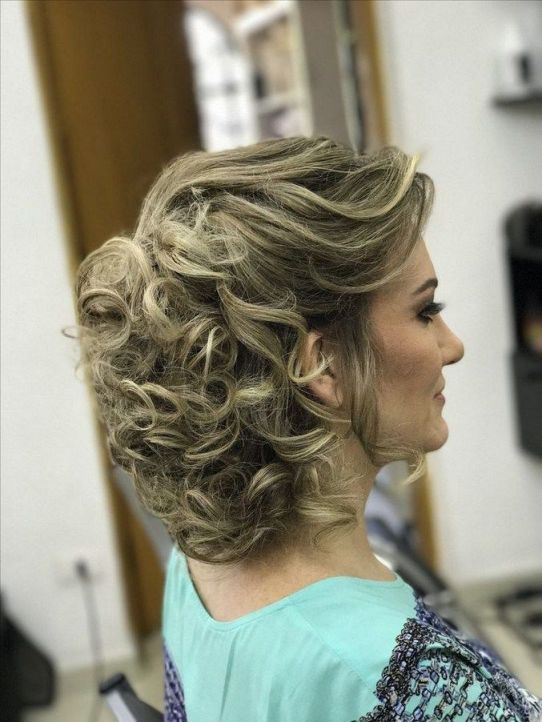 17. Bob Cut
Moms never left themselves behind while styling their hair to remain in the fashion of today. This is a ubiquitous style in medium-length hair for women of any age group. Hair is cut into bob style which is short from front and a bit longer from back, giving a high-low look.
They are blended with a golden hue, keeping the roots black. The hair is side parted and is pined up at one side. To give volume and a wavy texture at tips, they are blown dry. Overall the style is beautiful enough to add glamour to any event.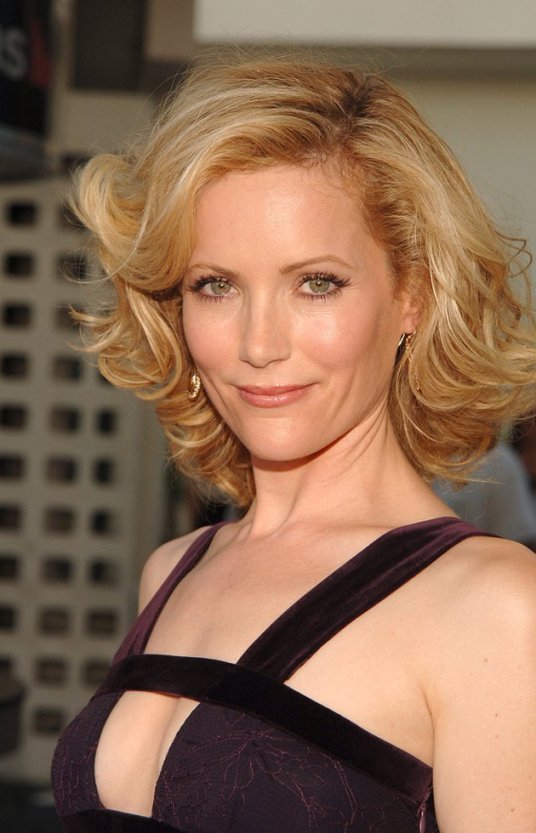 18. Messy Back Hairdo
A mature woman can flaunt this hairstyle gracefully on any special occasion or event. The hair is swept back loosely and is pined up at the back with soft twists to allow hair to come together to give a messy look. Some bangs of hair are falling at the neck area which adds an element to the style.
The color highlight and texture are making the style look stunning. The style is appropriate for the mother of the bride or groom. This is a simple style that can be done in less time without any styling equipment and looks beautiful.
19. Layered Wavy Hair
If your kids are grown up and can look after themself then you have enough time to experiment with new creative hairstyles. It is time to look gorgeous again and flaunt your hair with different cuts and styles.
If your medium-length hair is wavy and you want a new haircut, then you can go for this layer cut hairstyle which is very stylish and fashionable. Blended with color and texture, the style is appropriate for any occasion and party. Nothing special is needed to decorate the hairstyle but it is appealing itself.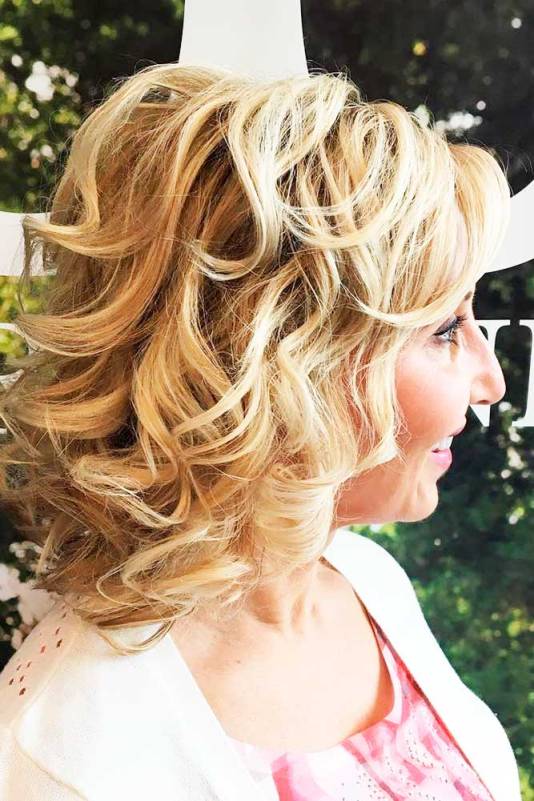 20. Traditional Curls
From ancient times curly hairstyles look classy. You do not have to do much to style them as they have a texture of their own. Here in this picture, you can see traditional curls in short hair which is giving a classy look. You can execute this style in bob-cut hair but looks best in short hair.
After side parting, the hair from one side are left loose to cover the forehead and from another side, they are pinned up with some hair accessory to make the style chic. Paired with an off-shoulder gown, the overall look is amazing.
21. Fringes with Hair Updo
Women can change their overall look by experimenting with different hairstyles. There are different hairstyles depending on the mood and occasion. This is a party wear style that looks stunning. At front, the hair is cut into fringes and the rest of the hair is pulled back to make a hair up-do.
The fringes are covering the forehead to give a little messy look. Women with a broad forehead can go for this style to give balance to their facial shape. Above all, the smile on the face is super cute to make others feel jealous.
22. Super Wavy Hair
The trend of layer cut is back again with a bang. Curls and waves look equally beautiful in modern cuts and styles. Women with curly or wavy hair are lucky enough to style their hair in different modern styles. Here the soft wavy hair is cut into layers that are longer from the back.
Short layers at the front are giving a sophisticated look. The honey blonde hair is looking stylish. Nothing much is required to maintain the style; only brushing will do the job. This style is suitable for busy moms.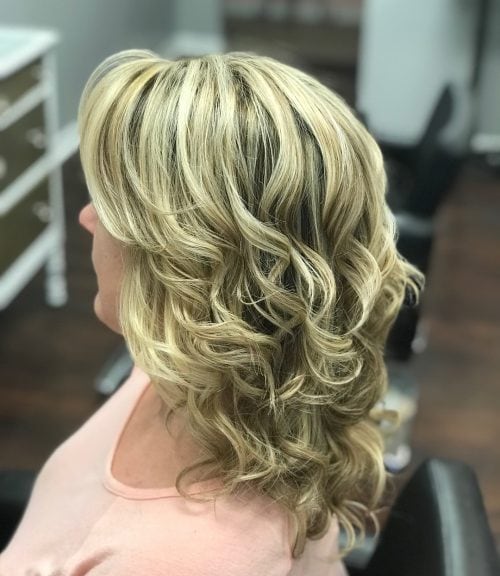 23. Balayage Medium Wavy Hair
Highlights and other techniques of coloring the hair are super trendy nowadays. Balayage is also one of them in which hair color is graduated in such a way that it gives a natural effect of the color. This hairstyle is showing that look.
Here the ash color from the root is gradually coming down to tips giving a natural effect. The wavy hair in medium length is side parted and left loose on both sides covering the face.
This style is appropriate for a round face as it covers the sides to give a sophisticated look. Moms can look great in this type of hairstyle and can fit themselves in this fashionable world.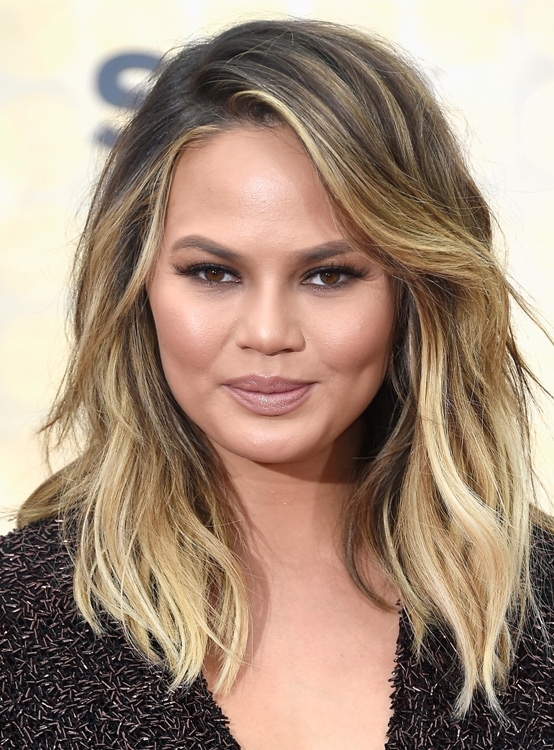 24. Short Hair Updo with Bangs
Every time the same hairstyle does not make much difference in your overall look. If you are looking for a hairstyle that can change your look, then this style is for you. This is a simple style in short hair which will set your mood to party.
The hair is pinned up at the back leaving some fringes at the forehead to make them look stylish. The fringes are making the look messy. Paired with a black dress and diamond ear drops the model is stealing the show. This style will look good on all types of facial shapes.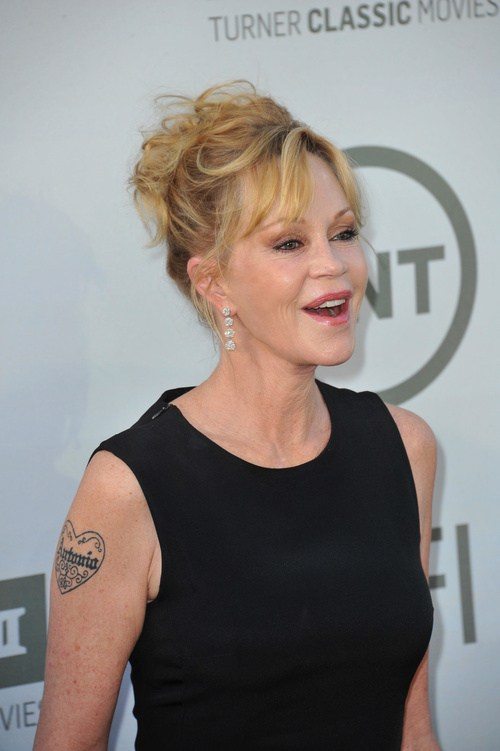 25. Party Hair Up-Do
On daily basis moms with busy schedule does not do much to style their hair. But while going to parties, they prefer to look their best. However, they have a preference for easy-to-do style in minimum time. So we have chosen this style for them which is easy to execute.
Here the medium-length hair is pinned up back to form an up-do bun. Some bangs of hair are falling at the face on both sides. The hair is highlighted in bronze color. The model is looking awesome with an off-shoulder gown and stunning diamond earrings.
Hence, the medium hairstyles illustrated above are to make the moms look beautiful as before they used to look. These are simple hairstyles that do not need much time in styling and above all, do not need many hair styling products too.
The styles are so simple that you can wear them on a daily routine to make your kids impress and even you can rock any party too and make others turn heads.