When it comes to hair, experiments sway both men and women. Some of us think long hair is more appealing whereas short and thick hair is smarter for some. And this formula applies to both men and women.
Interestingly women tend to think choosing a hairstyle is easier for the men out there. Well, this is nothing but a stereotypical thought. Basically, men also get sweaty feet to have a statement hairstyle.
1950s Men's Hairstyles
However, men's hairstyle passed through a noticeable evolution in the last few decades. Especially 1950 was considered to be one of the turning points in the arena of men's fashion.
Celebrity hairstyles have always influenced the way that the rest of the country looks, acts, and dresses. Before movies, celebrities were much less in the public eye than they are today.
Usually, the celebrities dressed and styled their hair in the way that fashion designers modeled on fashion plates and in magazines.
1950s Men's Hairstyles was highly inspired by the legendary diva Elvis Presley. The attractive quiffs, heavy sideburns were very much trendy. Actually, when it comes to hairstyle, the particular age was hit and happening.
This particular decade seemed to be inspiring even today. Haircut and its appeal vary from face to face. But honestly, the haircuts depict your personality and beauty. So you must know about the details of the hairstyle trends of the 1950s.
Swoop Pompadour Hairstyle
Be it 2018 or 1950 Swoop Pompadour Hairstyle is the ultimate call for any fashionista. Men who want to be the face of the party can definitely sport this hairstyle.
If you are confident enough and your friends say that you wear a lovely attitude then go for it. All you need is an elegant dress-up, this particular hairstyle and a stubble look.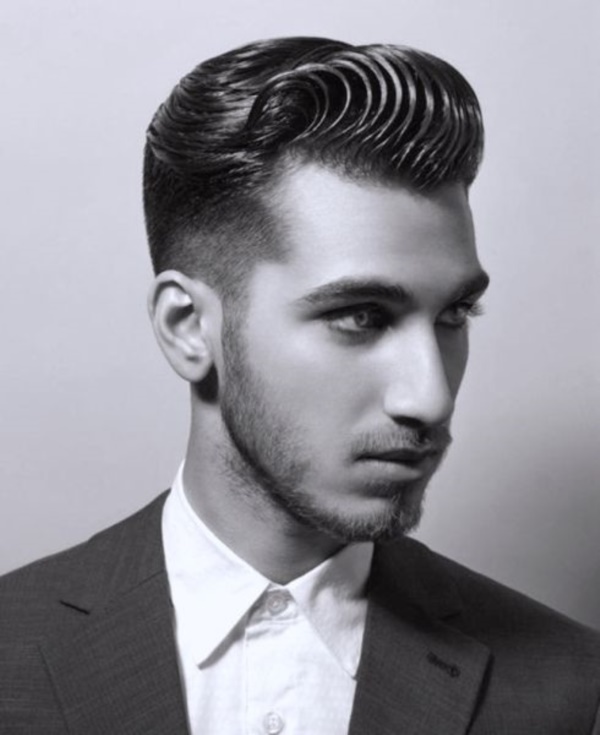 Comb Over Curly Hairstyle
A few decades ago not much thought was given to the hairstyles that men wore, but today there is a large amount of thought put into it.
If you are an ardent follower of post Second World War movies then this Comb over Curly Hairstyle must be your favorite. This is nothing but a classy yet simple hairstyle.
The frontal waves of the haircut add glamour to the face. If you are one of them who does not dare to opt for an experimental hairstyle then go for it.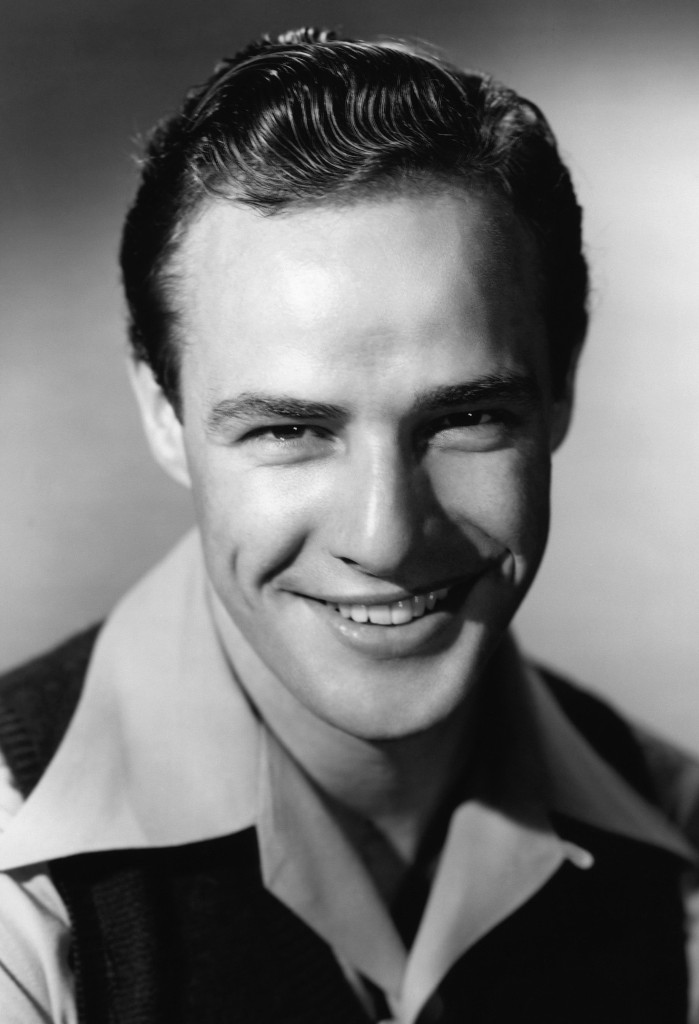 Slick Back Side Short Hairstyle
Slick Back Side Short Hairstyle is one of the most favorite haircuts of the 1950s. The black & white movies help us to recall the exact appeal of this particular hairstyle.
Well, this is nothing very much complex. Men who want to have the 1950's signature hairstyle can have it to uplift their formal look.
You can also use a good hair gel to hold the style perfectly for a long time.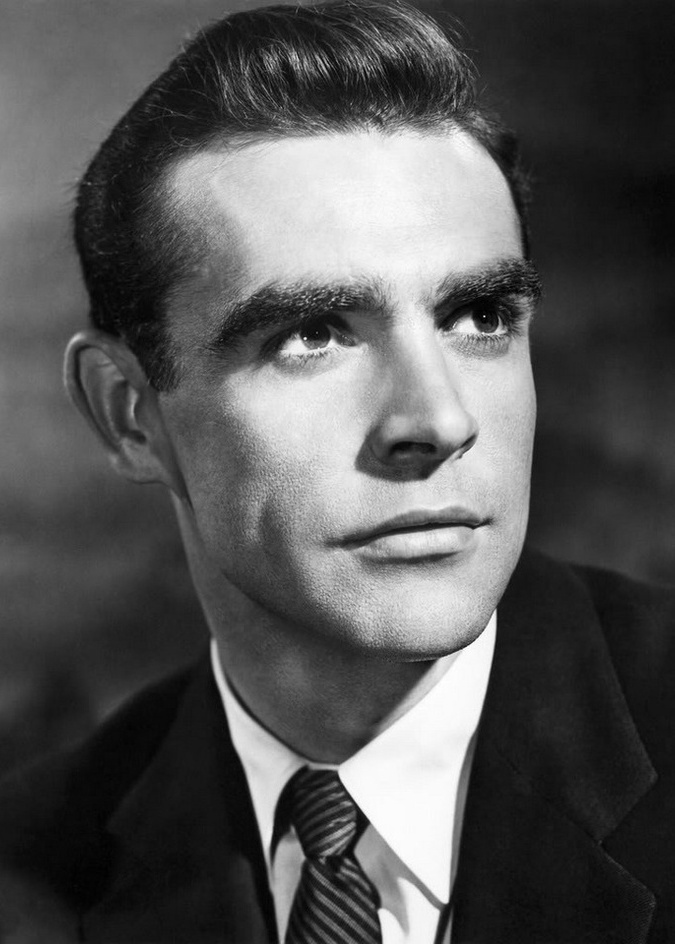 Hipster Hairstyle
Nowadays men are just as conscious about their hair as women are, and as such there are plenty of stylish men's hairstyles that are meant to work with their facial features and personal style preferences.
Hipster Hairstyle defines its characters through its name itself. Basically, it adds a funky look to the men. The area, adjacent to the ears, gets a clean shave in this hairstyle.
Where the middle section of the haircut gets voluminous strands. Though this particular hairstyle came into existence in 1950, for the last few years the fashion world has been closely following this hairstyle.
Starting from the college-goers to the corporate employees, everyone is trying out this particular hairstyle.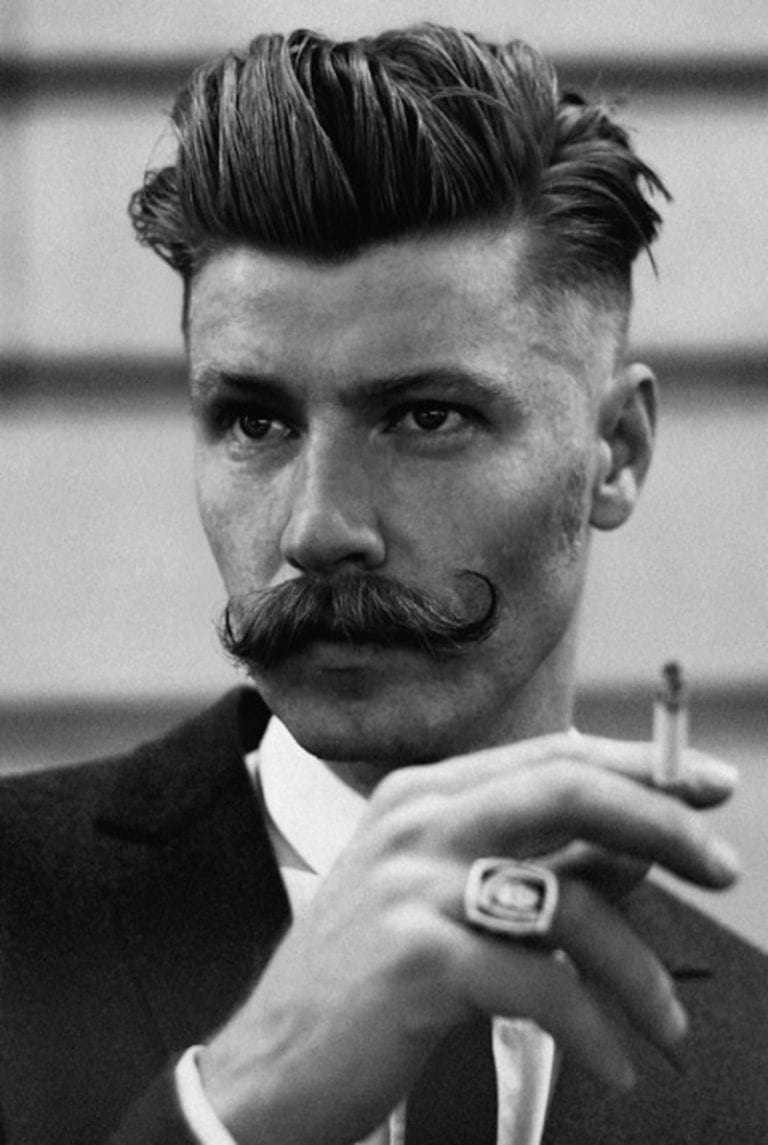 Side Part Slick Back Hairstyle
While many men are not considered to be fashion enthusiasts, there are some that are. Side Part Slick Back Hairstyle is another signature haircut of the 1950s.
But honestly, this hairstyle may not match up with the fashion trends of today. The extreme frontal calls, the side part in and the entire look is something that reminds us of the essence of 1950's.
Notably, the haircut would never go well if you have an oval or round face. A stout and long face are appropriate to team up with this haircut. This can give you a classy and elegant look.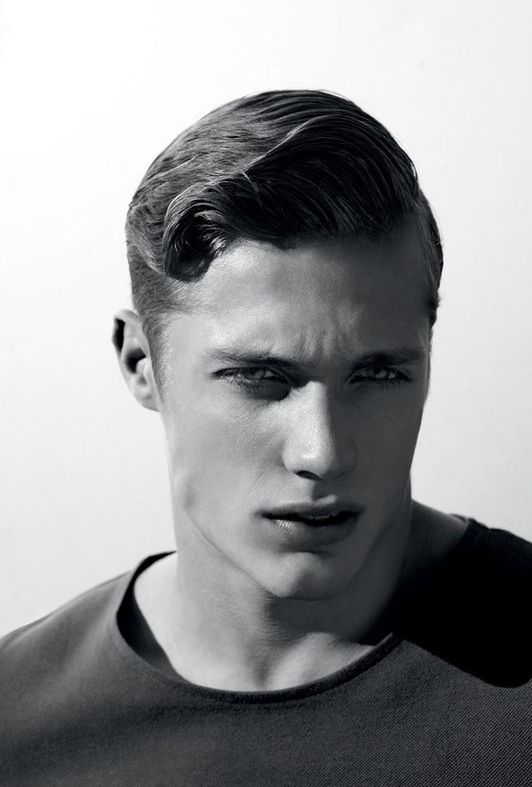 Retro Haircut
Cast a glance at the Retro Haircut and the first glimpse of it will tell you what retro fashion is all about. A side part in an intense back brush creates an enhancing look.
Have you watched the shrewd villains of late 1950's movies? Then this hairstyle is known to you. The villains used to wear a cunning look and sport this hairstyle to go under the skin of their screen roles.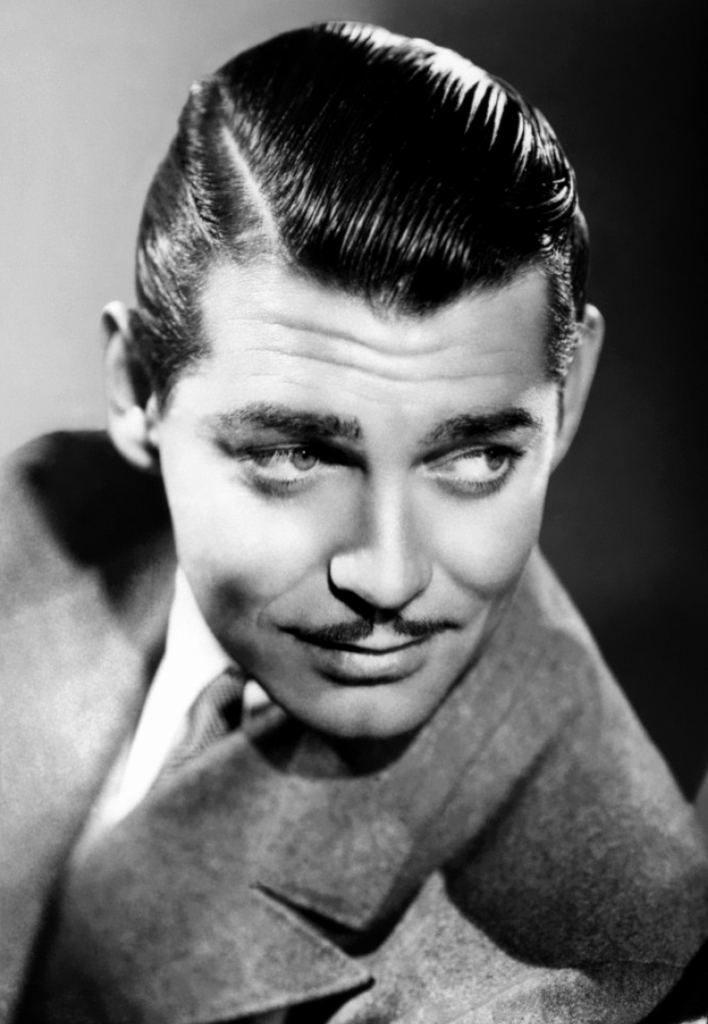 Curly Fringe Hairstyle
Whether it is today or days back in the 1950s Curly Fringe Hairstyle is the definite selection for any fashion-conscious person. Men who want to hit the fashion radar can certainly sport this hairstyle.
If you are smart enough and everyone agrees that you wear confidence everywhere then go for it. All you need is a decent dress-up and a stubble look.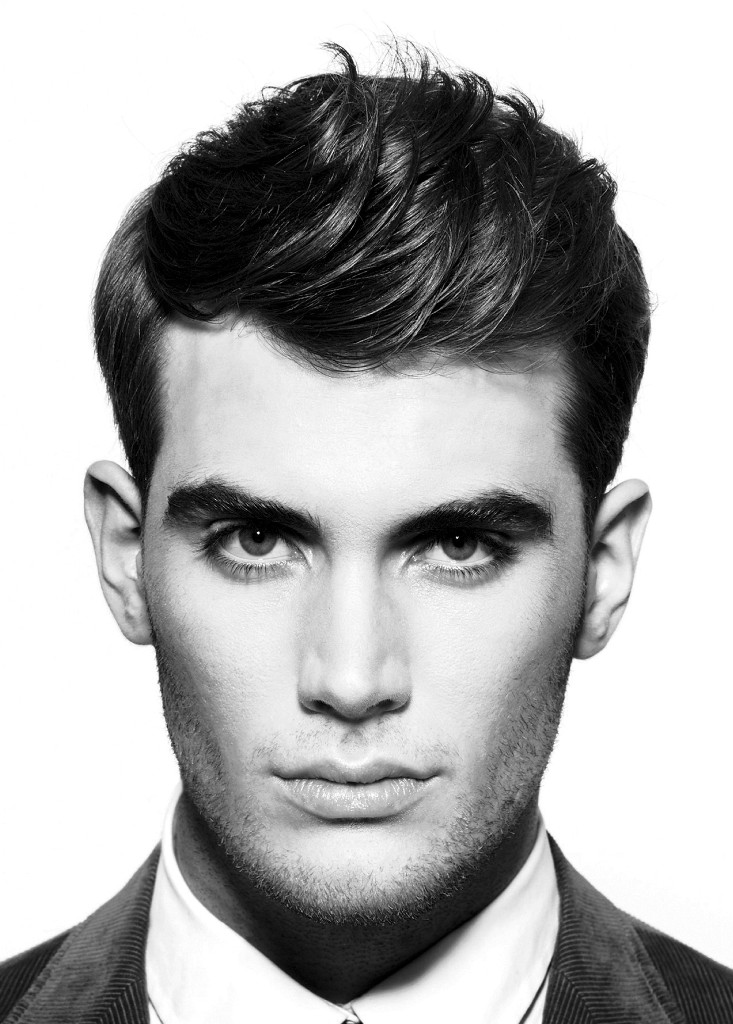 High Quiff Hairstyle
It is unquestionable that High Quiff Hairstyle is a genuine product of 1950s. But if you are an ardent follower of today's fashion trend then this hairstyle must be close to your heart.
This High Quiff Hairstyle is intensely classy. The middle waves of the haircut add charm to the face. If you are one of them who love to opt for an experimental hairstyle then go for it.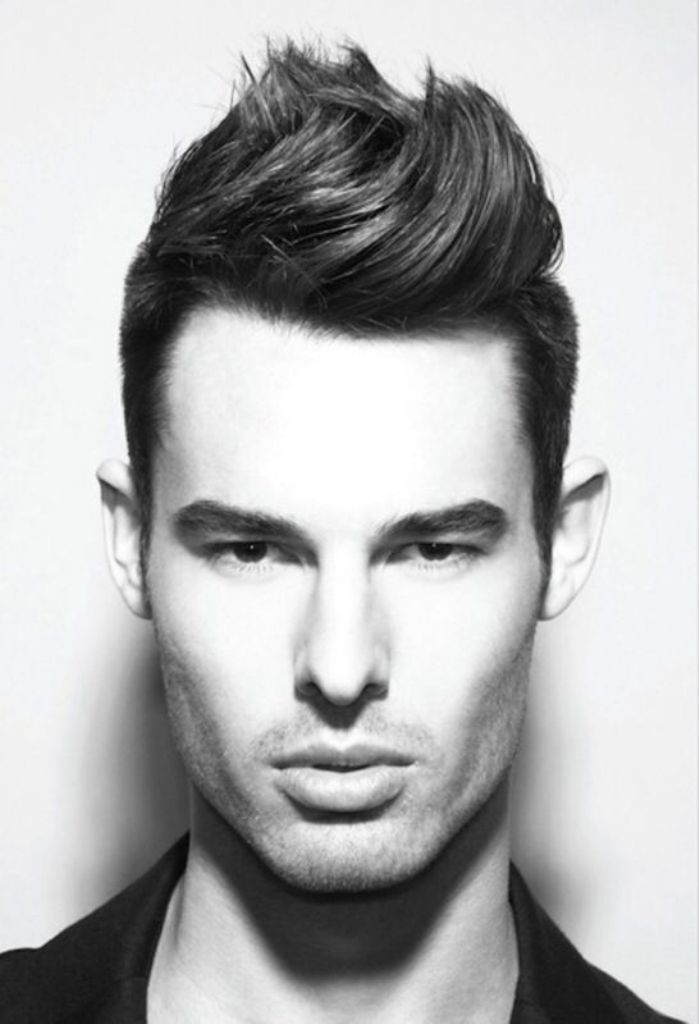 Medium Messy Hairstyle
Medium Messy Hairstyle narrates its feel and appeals through its name. Definitely, it was one of the most favorite haircuts of 1950s.
The careless strands that touch the forehead and the entire messy look instigate us to recall the particular charm of this exquisite hairstyle. Well, this is a bit complex. Men who desire to have an excellent hairstyle can surely have it to enhance their casual look.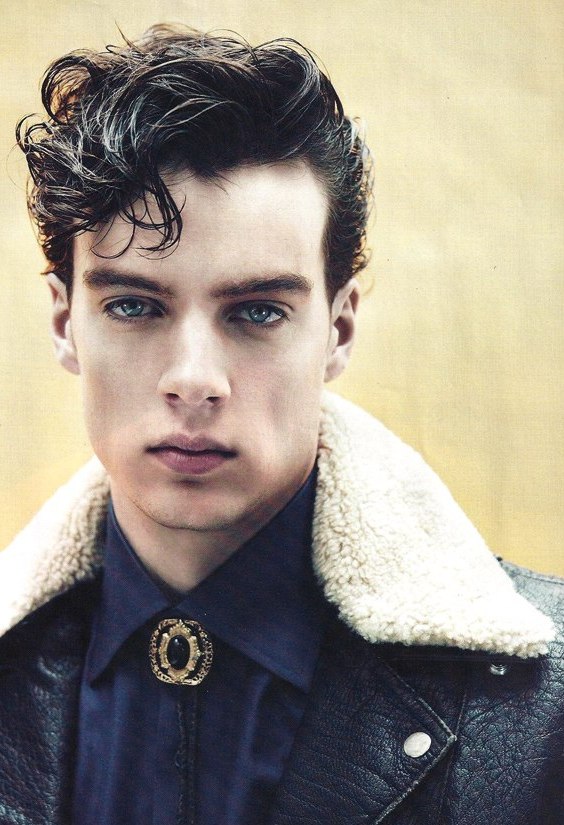 Messy Quiff Hairstyle
Men's short hairstyles and icons go together. The quickest way to change your look is to change your hairstyle. Since hair is a major feature in your appearance, you can start with a short haircut to define your new look.
The shortcut is more popular than long or medium ones. Messy Quiff is a deliberate edition of 1950s carefree notions. It is a fascinating, attractive and uncommon hairstyle.
The most interesting thing about this haircut is its suits every type of facial frame. If you closely watch then you will see hundreds of today's youngsters are deeply in love with this hairstyle.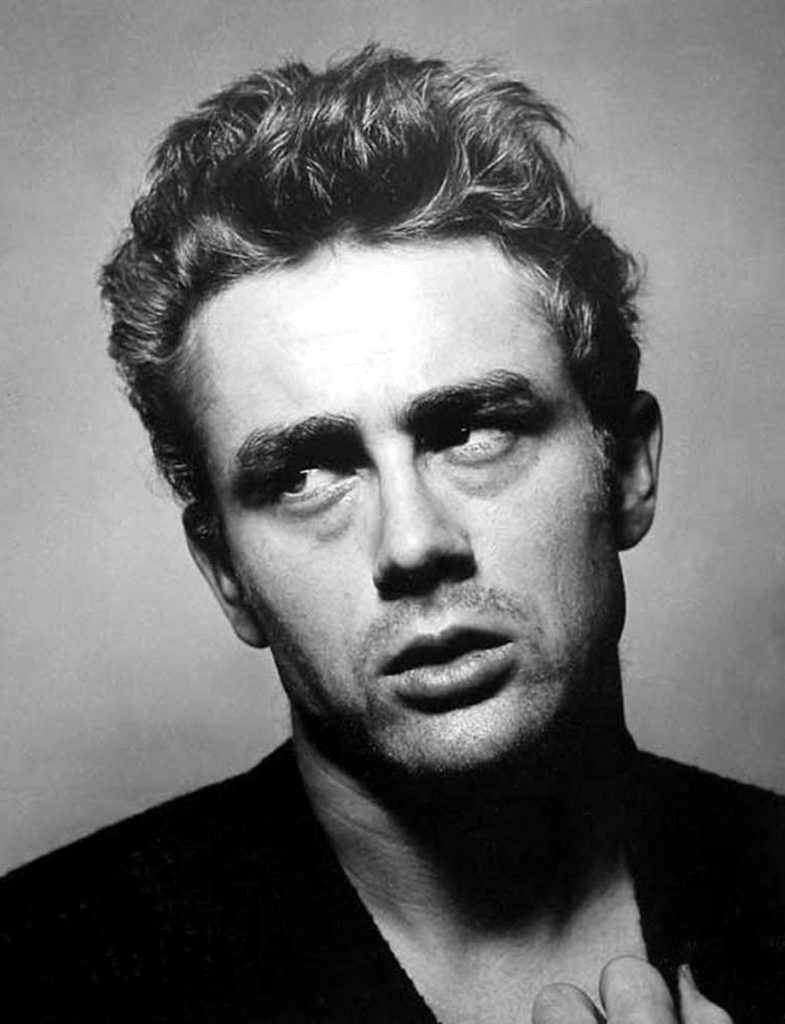 Side Part Hard Slick Hairstyle
Give a single look at the Side Part Hard Slick Hairstyle Haircut and the very first sight of it will tell you what the hairstyle is all about. Do you regularly watch the 1950's movies?
Then this hairstyle has definitely come before your eyesight many a time. There were some typical characters who used to wear this hairstyle to easily fetch the essence of their screen roles.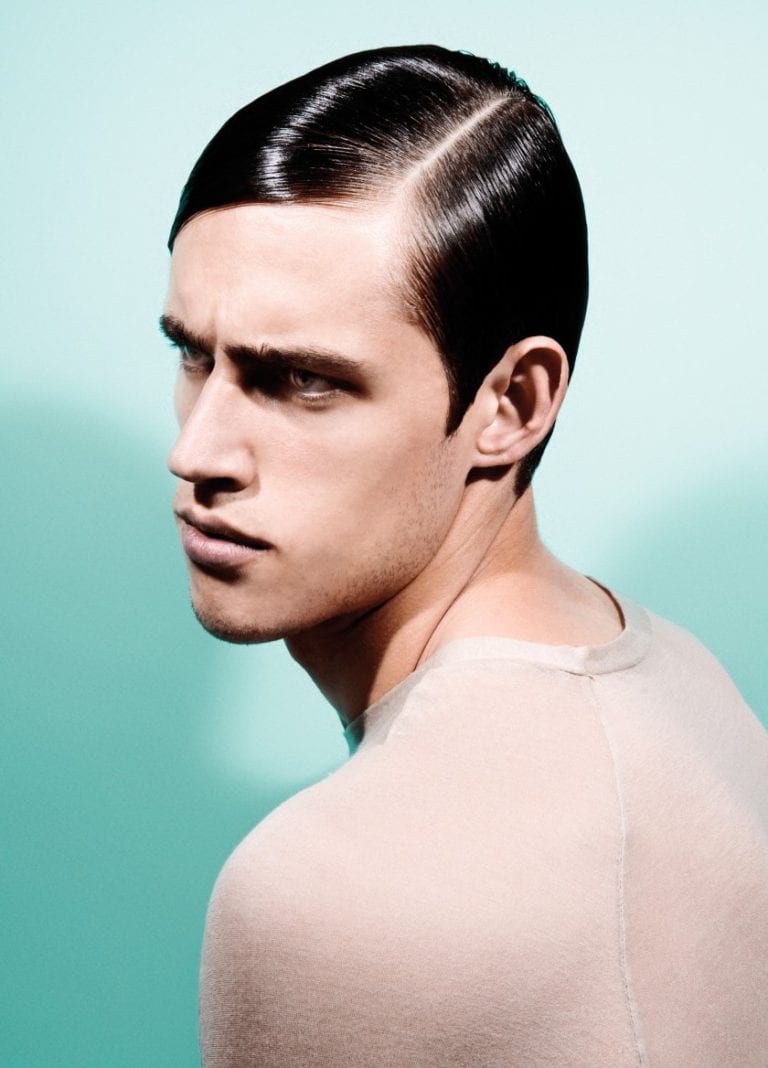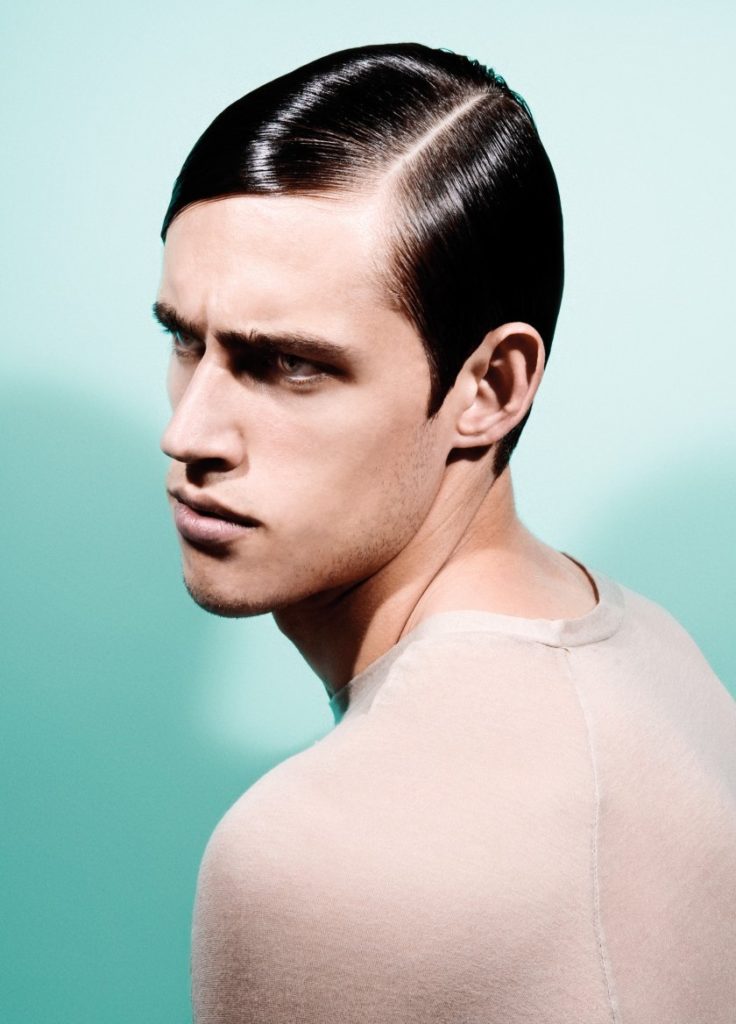 Flat Top Short Hairstyle
There are several different and both flattering ways for men to wear their hair, of almost any length, with great bangs.
Flat Top Short Hairstyle is one of these flattering hairstyles, which became an alluring fashion trend in 1950s.
Especially this magnificent hairstyle not only enhances your glamour but also makes your looks sexy.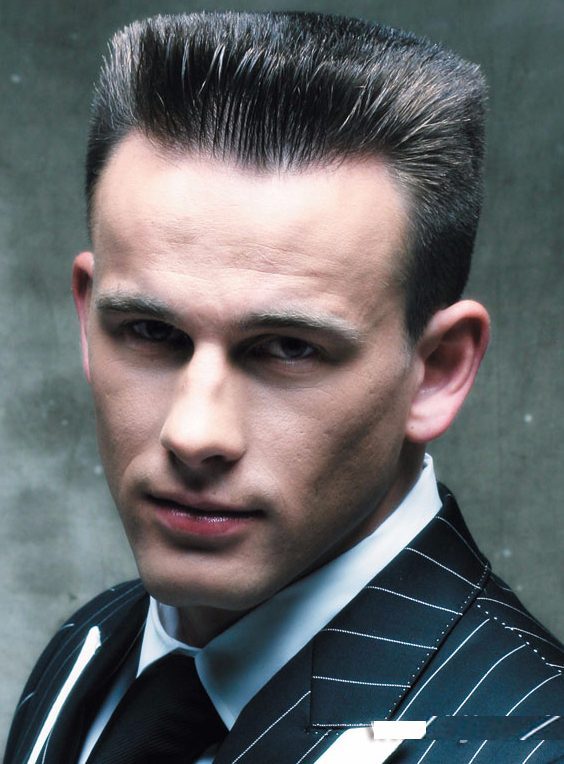 Comb Over Party Hairstyle
When we talk about the fashion trend and hairstyle of the decade of 1950 then, some of the typical hairstyles take part in our conversation.
Comb over Party Hairstyle is such a signature haircut of this style. It is nothing but a clean back brush and a side trimming. People who love a clean look can go for it.
Even Elvis Presley had been seen in this hairstyle in many of his appearances. So it is obvious how popular it was. Basically, it was meant to sport at parties.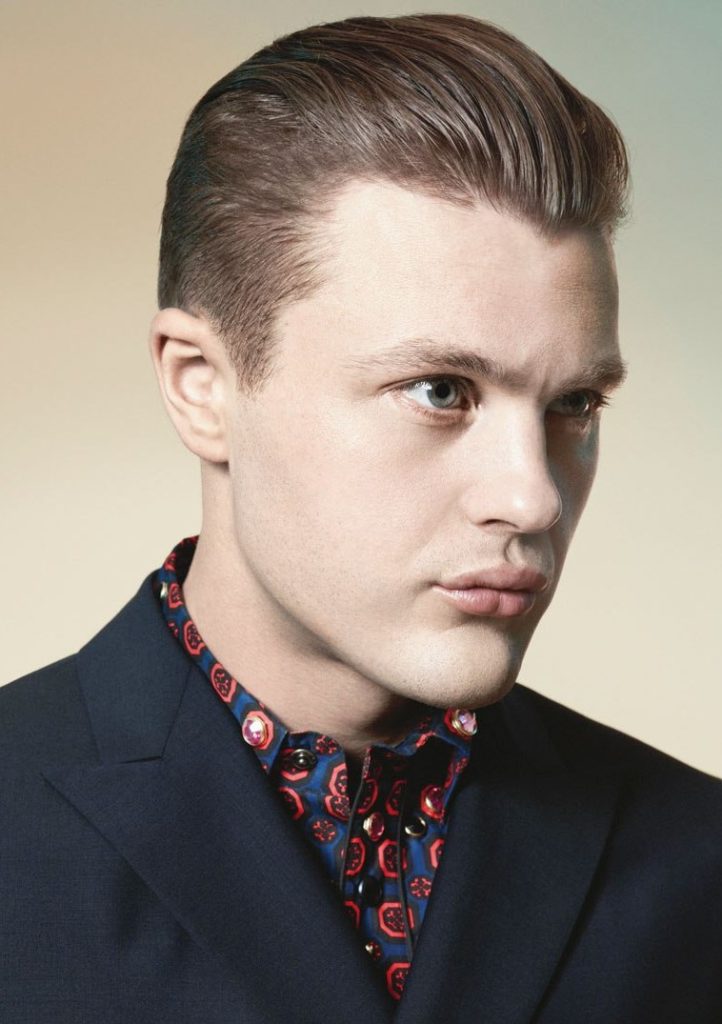 Side Comb Wet Hairstyle
Side Comb Wet Hairstyle is beautifully oriented to the innocent person. Men who still have a boyish look can exhibit is hairstyle.
This hairstyle is very much popular in 1950 and even 1960s. The unique thing about the hairstyle is the men with thin strands can have it without fear.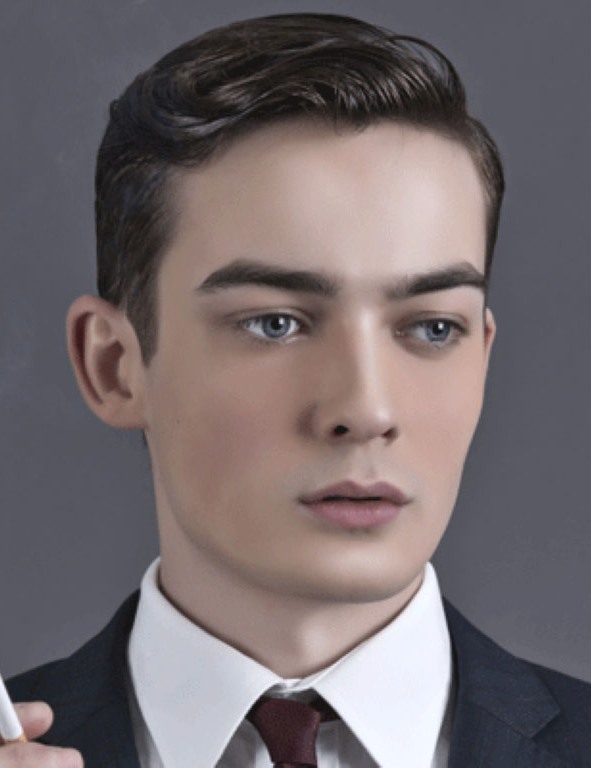 Side Part Skin Fade Hairstyle
Side Part Skin Fade Hairstyle is perfect for European skin. If you are blonde then this hairstyle can be a hit for you.
Basically, the haircut defines a mixed look where one part of the scalp gets an interesting trim, the other part gets a voluminous look. This particular hairstyle of the 1950s is suitable for teenage boys.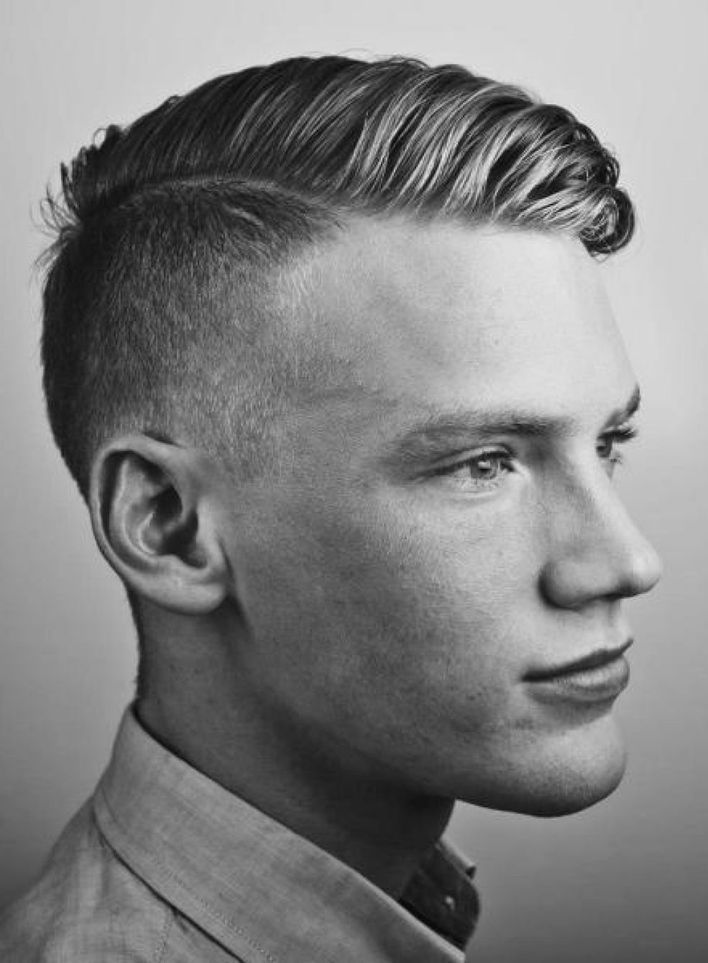 Smooth with Wave Plus Moustache
The different hair length look at the top from other sides makes this hairstyle look spectacular to date.
This is also one of the 1950s mens hairstyles for people who love clean beard shave but retain their moustache. You are not limited on the event you can attend with this spectacular haircut.
Side Swept With Highlights And Short Sides Haircut
The curly look on the side swept hair makes this hairstyle trend to date. It brings out both a classical and modern look at the same time.
The short sides which conjoin with beard are also noticeable from a distance. You have the freedom of choosing the size of your hair. Grow your hair and make this your next hairstyle.
Thin Hair Side Part With Clean Shave Haircut
A clean shave with a side part look is easy to maintain since it doesn't require regular trim. This haircut looks good on anyone whose hair attains the recommended length.
Additionally, this is an official look. Therefore, you are not limited to any function. This haircut also gives you the freedom of getting your next haircut without straining.
Simple Comb Back Ivy League Trim Hairstyle
Men are still conscious of their looks just like women. This is among the 1950s mens hairstyles that make men look attractive. It is characterized by comb back look and low trim on sides and at the back.
A lot of superstars have tried out this hairstyle. This is why you should not be left behind. You should also trim your beard low.
Long Layered Side Parted Hairstyle With Beard
Lengthy hair is the first requirement for anyone who wants to try out this spectacular hairstyle. Such hair is easy to attain a layered look and form a side part look.
Beard growth is also encouraged on this hairstyle. This haircut sets the foundation for other haircuts in the future. Choose this hairstyle and showcase your long hair.
Lateral Comb Over Haircut
Most men comb their hair either towards the back or sideways. This haircut is easy to notice since your hair is combed laterally. You can also spice up the look with a curly look.
Lateral comb over haircut is easy to maintain as regular trim isn't necessary. For this haircut, beard should be trimmed low.
Simple Sleek Back Hairstyle
This hairstyle never gets outdated. Thousands of men across the globe love this hairstyle. It is easy to maintain and anyone can go for this hairstyle. All you need is a comb and you are good to go.
Men who love moustache can perfectly look good on this hairstyle. What are you waiting for? Go for this hairstyle today.
Natural Classic Look Haircut
Men with thin hair should go for this natural look. This haircut allows you to trim your hair as per your preference.
Additionally, you can sleek your hair any direction. Anyone who goes for this haircut attains both a classic yet trendy look. Lastly, you should attain a clean shave.
Side Swept Quiff With Long Beard
Quiff look is considered a rich look that never gets old. This combination together with long beard makes you fashionable and noticeable from a distance.
Don't forget to shape your beards and trim your hair. Additionally, you can comfortably wear any outfit with this haircut, be it official or causal.
Long Curly Haircut
The curly look throughout the head makes anyone notice and admire you. First, trim your hair to your desired length. Form curls size as per your preference.
This haircut is recommended for men who don't love beard or prefer trimmed beard. Out of the haircuts on this list, most men find this hairstyle easy to maintain.
Hairstyle is an essential part of one's persona that can take a look from drab to fab or vice versa. People mostly tend to be busy with their face but while doing so they become ignorant about the most important factor and that is a perfect hairstyle.