Every person especially men with curly hair know what the real struggle is. Are you also extremely unsatisfied with your curly hair? Is it a big problem for you? Then just wait, you can be wrong this time.
It is true that curly hair is not always manageable, but if you know the correct techniques, it can also provide you with more volume in your hair and multiple styling ideas.
There are so many different and suitable haircuts for your wavy and curly hair which will suit you nicely. A proper haircut and some extra care can add an outstanding texture to your hair.
Maintaining curly hair is not a very tough job. Just you have to be a little bit more careful. Healthy hair always depends on spa, proper oiling, shampooing and conditioning. Combing in the right way is also an important part for hair growth.
Before having a haircut for your curly hair, you have to be more specific about your hair texture, volume and face shape because every man does not have the same and identical curly hair. So, here are some of the best men's curly hairstyles and haircut ideas that are quite popular.
Men's Curly Hairstyles
So, no more unruly hair! Now you don't need to be worried and clueless with your curly hair. Here you will get a lot more options. Keeping in mind the texture and volume of your hair just choose the best one for yourself. Hope this will help you to look more stylish!
Men's Short Hairstyle For Curly Hair
A short hairstyle with curly hair is suitable for small round or oval-shaped faces. Make the hair short to the extreme from back and sides and give volume to hair of the top portion of the head.
This style is great as it adds a little bit of height. It's a very easy and common haircut but still, it is quite popular. For styling dry your hair, lift your hair upwards and then backwards. Let the curls talk!
Blonde Curly Hairstyles for Men
Blonde curly hairstyle will give a soft look to any person. This hairstyle is very simple yet elegant. To add some volume to it you can use any pomade.
If you wear spectacles and have an oval shaped face then you must go for this hairstyle. With a bit of styling, the easy and breezy hair can take on a wavy appearance.
Long Curly Fringe with Undercut
If you are born with curly hairs you know that falling short fringes on the forehead gives a stylish look to anyone. But in this particular hairstyle the fringes are long and curly. These hairstyles are mostly invented for the people of young generation as they are bold enough and never stop themselves to try new things.
The side part of the head can be trimmed well but the top portion must have plenty of hairs. You can try any accessories on your face like ears or nose. Beard will also create an awesome combination with this hairdo.
Curly Top
You will look like a rock star in this hairstyle. Curly top men's hairstyle is unique from the rest. There is less hair in side portion and back.
But the curly hair which is on the top creates magic! People look extremely stylish with the curly top hairstyle. A very little amount of beard will go perfectly with it.
Curly Crop Haircut For Men
When you are too tired to get the same curly hairstyle, then you must try this curly crop haircut which is absolutely fresh and new haircut. The side portion will become faded and the hair of the backside becomes very short. But the forefront part of your face will have a lot more curly hair.
So, there is no trouble to manage. You just have to style it well using a proper brush or comb. To maintain good hair, use a hair serum that makes hair very smooth.
Thick & Short Curly Haircut
If you are looking for a good hairstyle that will embrace your curls well, then this one is the perfect option to go for. The curls are very short and thick but very close to the forehead.
You will get a sharp look by having this particular hairstyle. The spikes add a different texture to your hair. A perfectly groomed beard and moustache will highlight your entire look.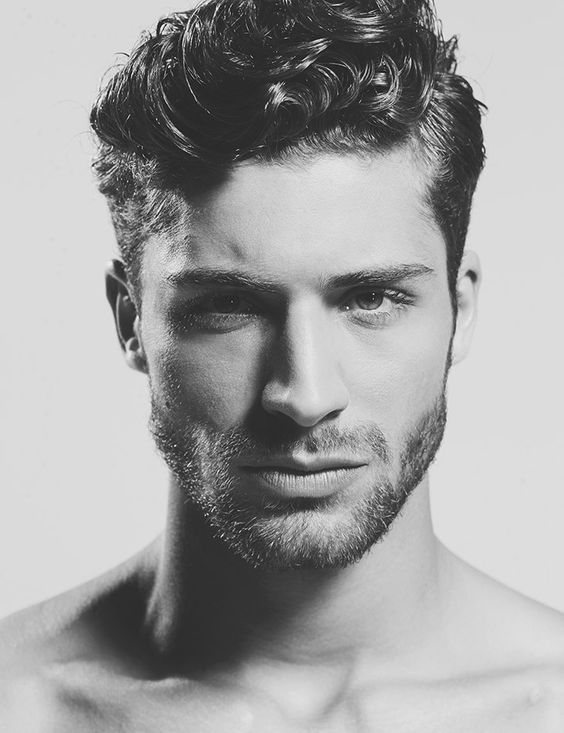 Fringe Wavy Curly Style
Fringe wavy curly style is a careless and messy kind of hairstyle that suits well with oval and long faces. You can go for a high-low haircut on the back and sides.
When these Fringes fall on the forehead it offers a stunning look. To get this style perfectly, you can apply a small amount of hair styling gel or mousse when hair is wet. It keeps fringes in right place.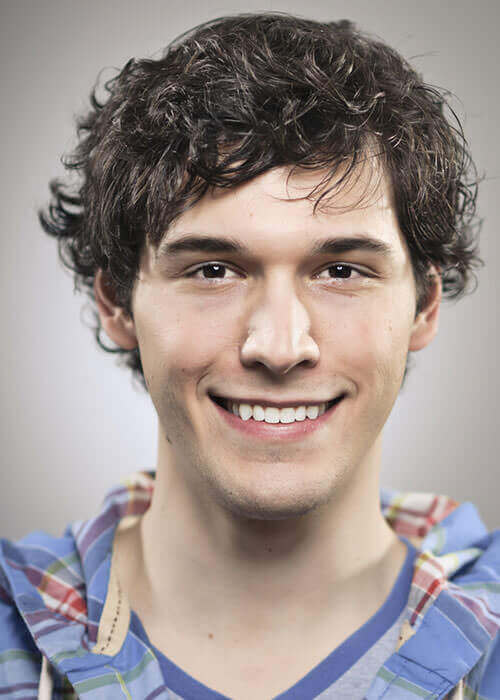 Shoulder Length Curly Style
Men with long hair up to the shoulder can go for this long length curly hairstyle. When your hair grows very long and you feel that this is the time to trim your hair, you can have this cool haircut.
For absolute styling, you need a good hairspray that holds those curls properly. This hairstyle suits mostly all men. Mostly clean shaved but for a little beard on the chin which is popular with the name "goti" will properly justify the look.
Curly Quiff
Quiff curly men's hairstyle gives an extremely classic look on the men who have heart-shaped faces and a soft beard. There is some fine variation on classic quiff which is perfect for curly hair.
The extra volume is given by the curls to the quiff and this makes a neat and clean hairstyle. Guys with quiff curly hairstyles can rock any party. This classic hairstyle will match any formal look also.
Medium Professional Curls
The professional curly medium haircut is the best for men with a heart shape or square shape face. This type of haircut adds extra volume to the hair. It is neither extreme short nor too long. This hairstyle is ideal for those men who have extremely curly hair.
As the hair is curly, after brushing there is no need for side parting or anything. Just comb regularly and you are too good to go out anywhere. People who are office goers can have this look as it is also perfect for any formal or office look.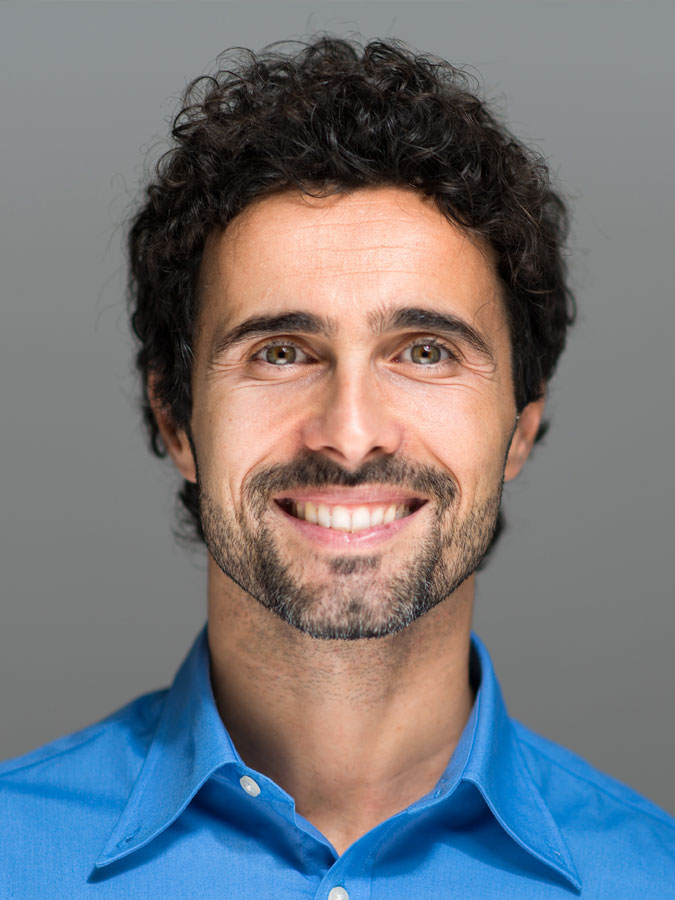 Short Curly Hairstyle
Men with long faces can try out this hairstyle. A short curly hairstyle is a very simple haircut. Every well-trained barber can provide your unruly hair with this proper haircut. The men who mostly prefer a formal look, short curly hair are just perfectly apt for them.
Having this hairstyle you can go out without combing or brushing. Moreover, this look will go the best with a clean shave. No moustache and beard are needed to match this.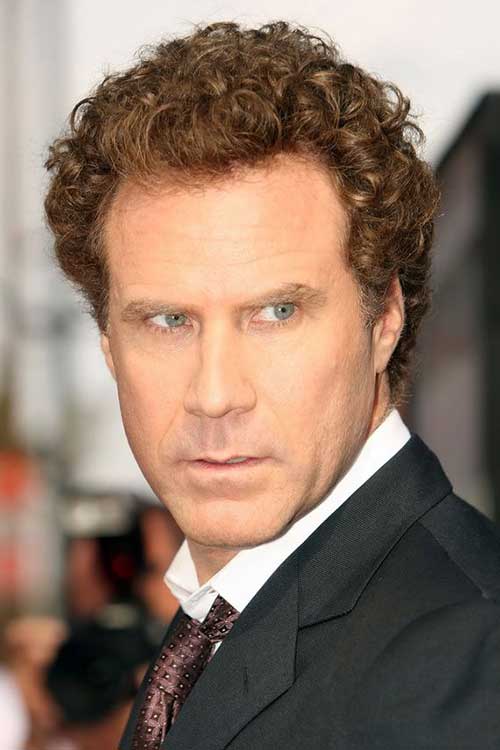 Classically Coiffed Curls Hairstyle
From the name you can understand that this is a special type of haircut. Coiffed by professional coiffeur will help you to create a special impression in the world of fashion. It is suitable for particularly heart-shaped face and who have sharp features.
The messy hairstyle needs good care for maintenance. Men with small foreheads can try this hairstyle as the forehead looks wider with this hairstyle.
Frohawk Curly Hairstyle
Frohawk hairstyle is another version of Mohawk hairstyle. This hairdo is pretty much popular among the people of the young generation. Frohawk hairstyle is considered to be the traditional haircut of the African tribe. The happening people around the world are extremely enthusiastic to try it for once.
In this hairstyle, the side portion of hair remains short and the curls of the top portion create more volume. Hair gel works well to add some good structure and volume to this wavy hair.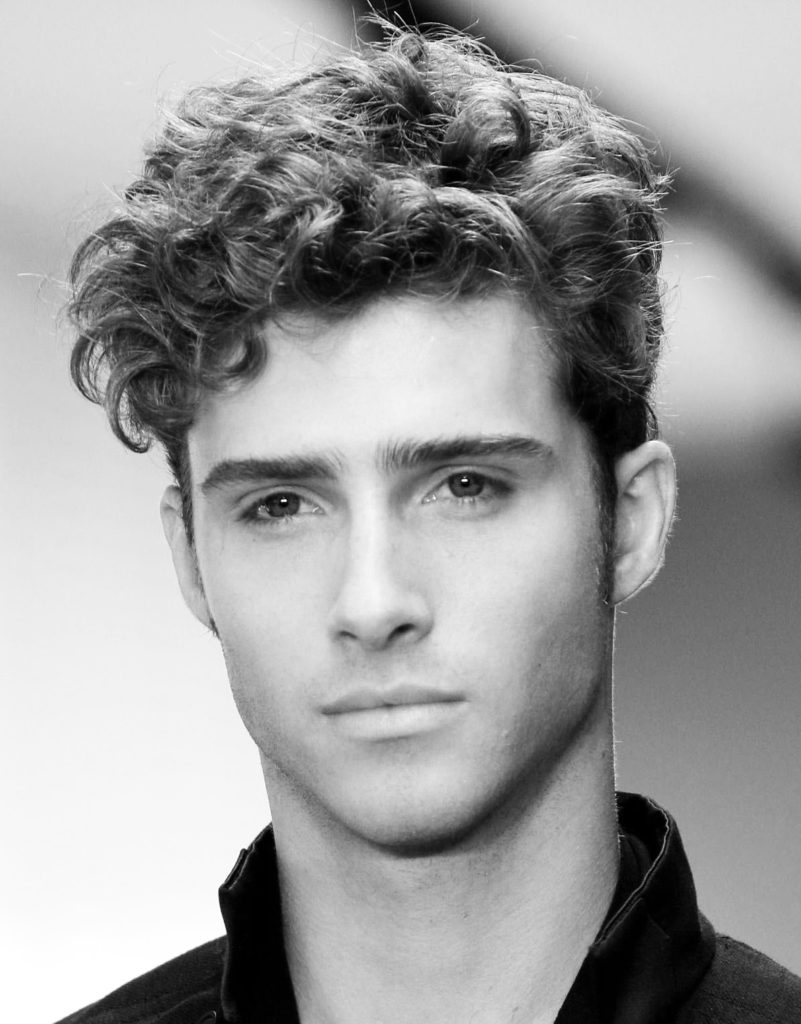 Curly Fringe
The uniqueness of this hairstyle makes it stand out from the rest of the hairstyles. Most of the time the curls from the top of the head flow towards the down and it gives this hairstyle a true sense. It is unique and extremely 'in' in the world of fashion.
In this hairstyle, your hair will remain long. So, for those who love slight long curly hair, this is the perfect hairstyle for them. Men with a beard, moustache and this hairstyle will create a great combination.
Tousled Short Curly Hairstyle
The tousled short curly hairstyle looks classier on younger guys. The lower part and the side parts of the head have very short hair. The main attraction will be on the top of the head. To get the proper look you have been clean shaved.
If you can use any medium pomade, then it will help to bring out the best look from it. To look more stylish, you can use any elegant or geek glasses. This vintage look can make you the centre of attraction of any party or meeting.