Wearing your hair to match a celebrity's is a sure way to stay on trend and make everyone envious of your hairdo. Zac Efron has had many hairstyles over the year that are definitely worth replicating.
All of these looks are super simple and easy to replicate at home, so you'll definitely find something here that you can rock to look your best. Guys with thick hair who like long looks will benefit the most.
Trendy Zac Efron Hairstyles
Want to see some of Zac's top looks from over the years? Look below!
Thick Gentle Quiff
Many of Zac Efron's hairstyles from over the years have incorporated a little quiff in them. Here's one of the more casual ones that stands up and falls over to the side.
His hair is very thick so the quiff blends into the rest of it very well as it combs over to his left side.
If you're a fan of a shorter cut, then maybe you'll like his crew cut better. It's much better for managing thick hair and it's even easier to style every day.
The front of the hair is ruffled up a little, but the rest of the tresses are left alone.
Thick Side Swept Look
Guys with longer hair may prefer to replicate this look. All the hair is pushed to the left side of the head with lots of volume and a nice texture to keep it looking lively.
The back is smoothed down nicely and left alone.
Greasy Hair with Highlights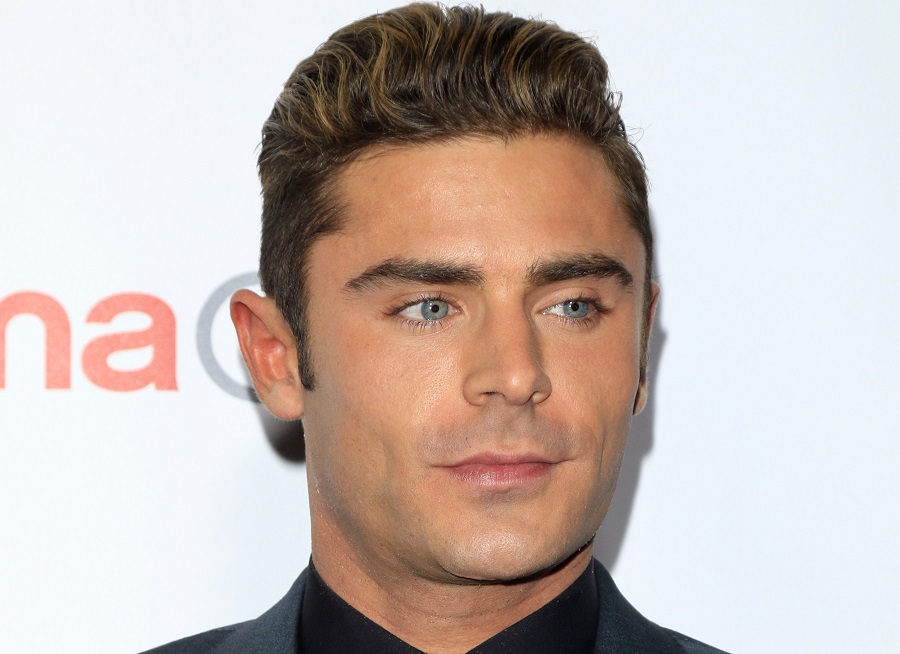 Greasy hairstyles are pretty fashionable these days. The hair has a very slick appearance as the long locks on top are pushed toward the crown of the head. There are some nice highlights visible to add depth.
The sides are cut pretty short to make the hair on top stand out more.
Sleek Formal Hair
You can't go wrong with Zac Efron's sleek hairstyle when you have a formal event to attend. This is a great look for weddings, work parties, and fancy dinners.
Part your hair on the right and push it to the left of your head. Gel it all down well.
Silver Blonde Quiff
Sometimes a dye job is exactly what you need to feel fresh. This is one of Zac Efron's most unique hairstyles due to the major color change and the very tall quiff with a fade on the sides.
Thick Spikes
Once again, guys with thick hair like Zac's will benefit from spiking up the top section of their locks. It creates a really nice and eye-catching look that's fun and lively.
The sides are kept much shorter so the top can steal the show.
Slicked Back Highlights
Here a red carpet celebrity look as it stands up a little then slicks back over his head. The sides are very short and gelled into place while the top looks a little softer. Some nice highlights help make his hair pop.
Messy Quiff
Regular quiffs can get boring fast, so consider making yours controlled but messy like Zac Efron's.
The quiff waves to the side before standing up straight and the ends are left wispy and spiked up a little. The sides are super short and crisp.
Side Swept Bangs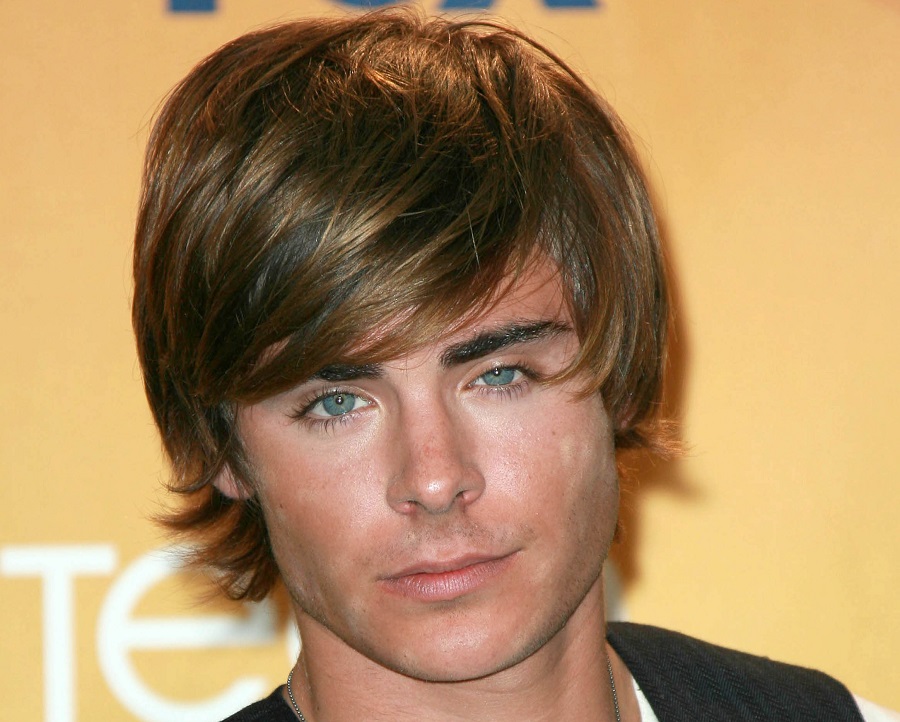 Zac Efron's hairstyle was all about the bangs in the 2000s. Here they sweep right across his forehead and help frame the lower part of his face. The back of the hair also weeps to the side to help mirror the front section.
Undone Look
Messy hair with a fluffy texture is always so fashionable and makes you look really approachable.
The sides are pushed back and lots of wispy hairs stand tall around the quiff. It creates such a casual look that's also extremely appealing.
Short Messy Look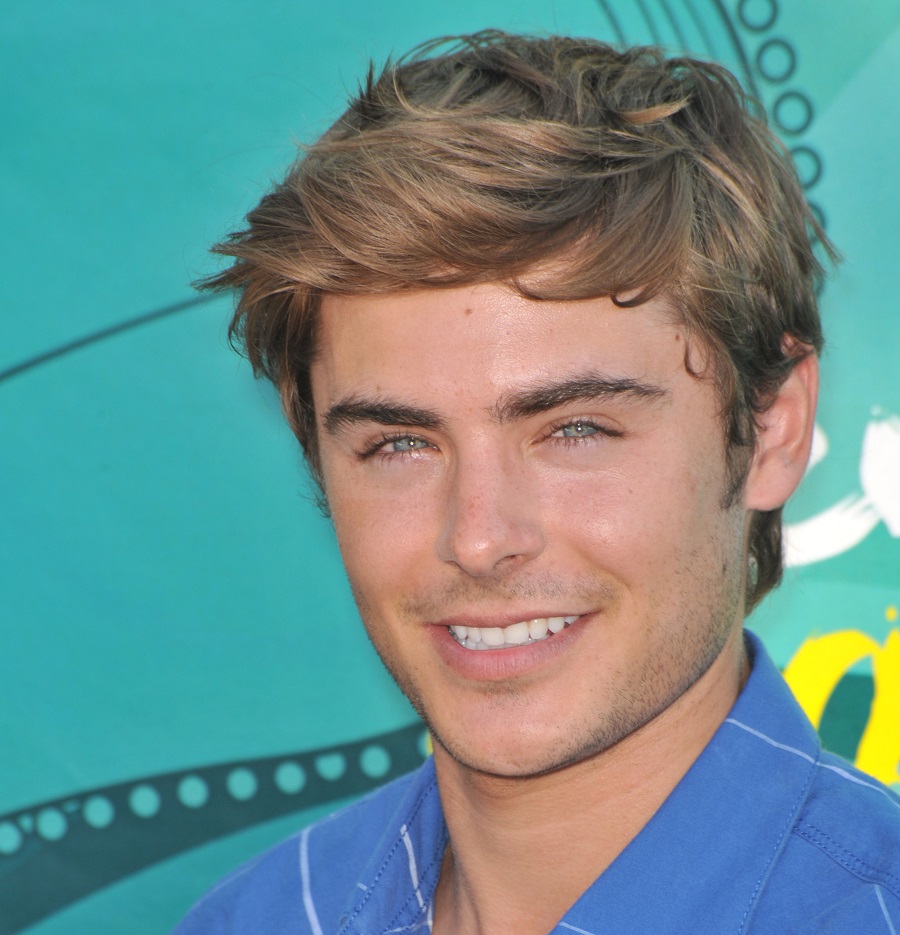 Here's one of Zac Efron's shorter hairstyles. As you can see, it's still longer than most people would think of when looking for a short haircut.
The hair is brushed forward from the crown of the head and it rolls to one side at the front.
Casual Long Hair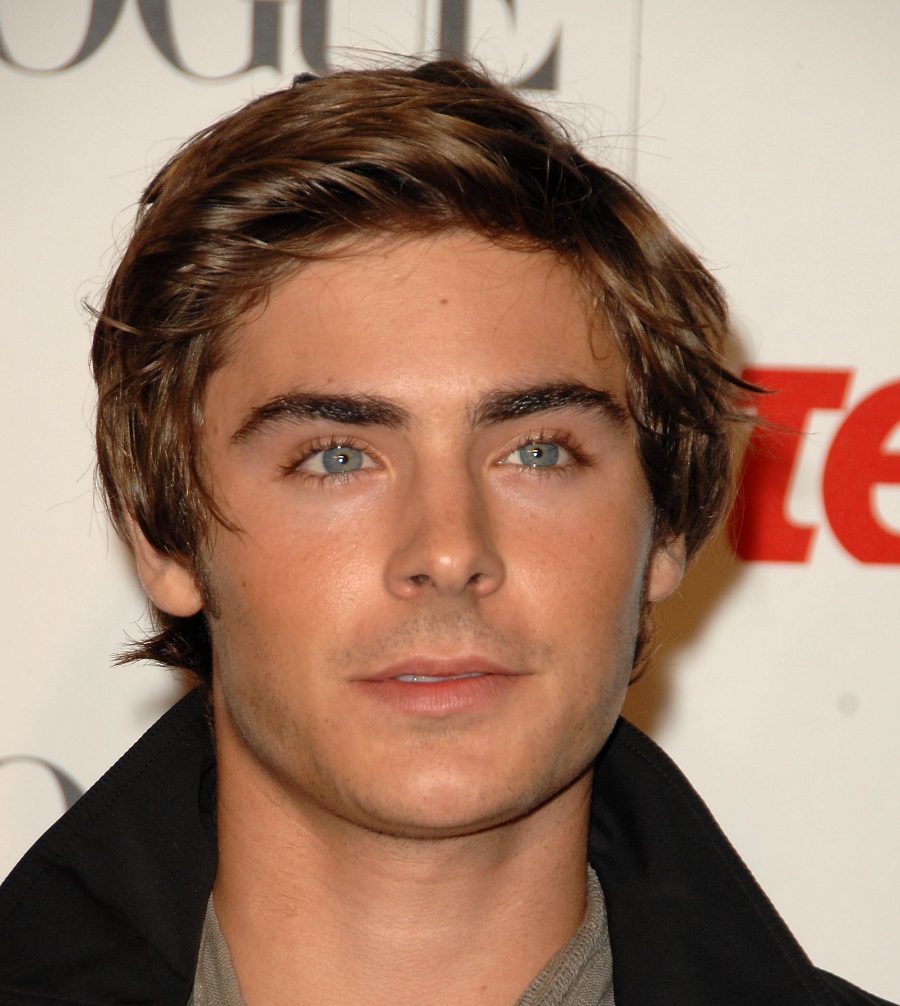 Guys who love casual looks and longer hair will enjoy this one. The hair is pushed off the forehead and rolled back to blend in with the rest of the hair.
Most of the hair pushes to the left of the head and the sides are left free to move toward the face. It's a totally effortless look that can be achieved with a very small amount of holding the product.
Messy Textured Hairdo
If you like your hair messy then this hairstyle will suit your tastes. Some strands form a high but soft spike and other sections are brushed toward the spike. Overall it's a very messy and loosely styled look.
Long Highlighted Bangs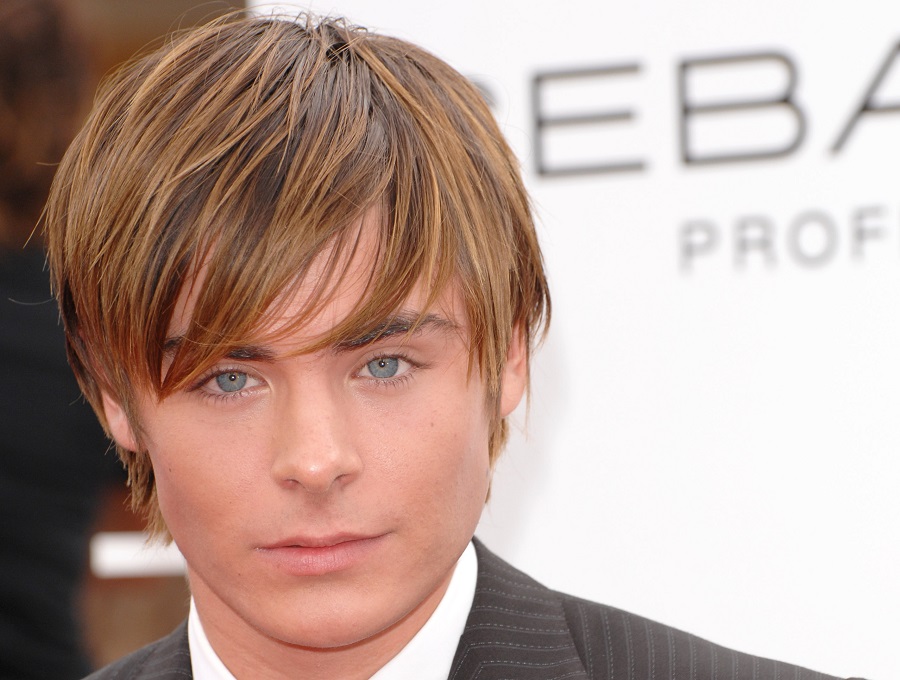 Once more here's another example of a fantastic hairstyle Zac Efron had in the 2000s. It has long bangs sweeping down past his eyebrows and the bangs end in sharp spikes.
His dark hair is full of highlights that make it appear lighter. If you're a fan of young Zac, then try out this look from when he was rising to fame!
Zac Efron's hairstyles have always been so chic yet incredibly casual. They're perfect for the average guy who just wants to look his best and find a way to make his thick hair have a great appearance.
There are a few more formal looks in here that'll serve you well at parties and other events, too. You'll never run out of ideas on how to style yourself if Zac is your inspiration.
Recommended Topics