Army haircuts are easy to style, short and simple to maintain. An army cut requires short length of hairs but there are many variations in these hairstyles that allow people to pick one best among various short and long styles that flatter their hair type and face shape. If you find the right cut and hairstyle for your look then army haircut can look cool and can give you a flatter look. You can choose between the low and high fade or undercut on the side if you want to keep it simple and classy.
If you want nearly bald look but do not want to cut the hair to the skin then Burr Cut is ideal cut for you. In addition to this, the Crew Cut gives a nice look if you have a simple personality as this cut involve trimming the hair to at least two inches but the front part of head has little extra length hair that can be brushed for styling. The Regulation cut is considered as one of the oldest army haircuts and can be done easily with long hairs.
In this haircut, the hair left on the top part is parted on side which reveals a sharp line from the front to the back of the head. The Induction cut is given on the first day of the boot camp as it is very simple or nearly bald cut. Among various army haircuts, the high and tight army haircut id a specific cut in which a low guard clipper is used around the sides of the head and almost one-inch hair is left on the top. This haircut will look great on the right person and it is a risky choice as it can ruin your image if it is not cut in right manner.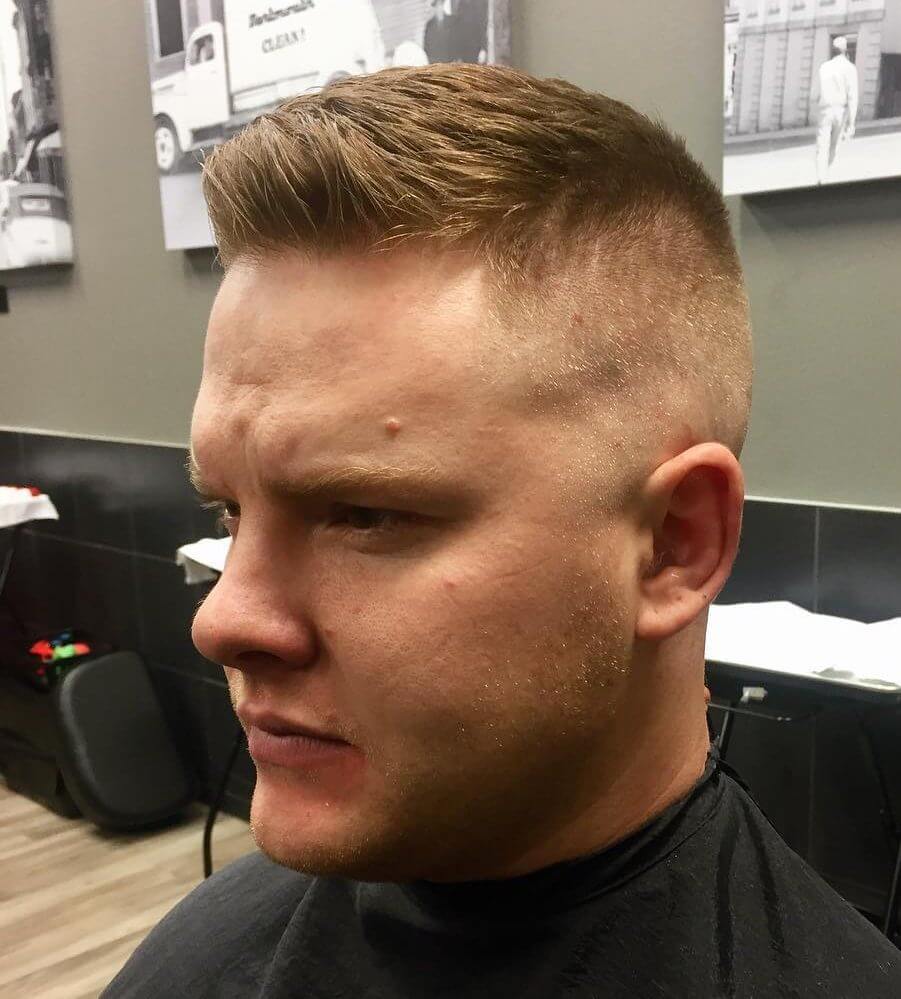 Army Haircuts – 15 Easy to Maintain Haircuts
was last modified:
January 4th, 2019
by