If you ask the men about what their major concern for the hair is, the chances are that for most men it is balding. Balding is one of the most common hair issues faced by men across the world. There is no age or time when the dreaded thing can strike.
The worst thing is that in most cases, there is no going back to the thick hair days once you are hit by balding symptoms.
The causes behind this can be many but for most men, it has been found that balding is genetic and it runs in the family. There are other causes as well like diseases or lack of a proper diet or hair care.
Men's Balding Hairstyle
But fret not, as balding does not have to limit your wishes of going for some great hairstyles. The Men's Balding Hairstyles are plenty in number and you can still opt for amazing hair makeovers if that is what you want.
These hairstyles even come with the major advantages like they are made in such a way that they are low on maintenance and at the same time can limit your hair loss to the minimum. Give a try to these Balding Men's Hairstyles and see the fact for yourself.
Taper Haircut
Most men who suffer from balding have a problem with hair fading from the sides. The taper haircut is just the ideal one that they can try. The hair looks like it is tapering towards the sides.
This will hide your baldness or bald patches really well and give you a really cool look. There is a parting made on the left side of the hair to complete the look. You can try this one with both jackets and suits and it will look equally well.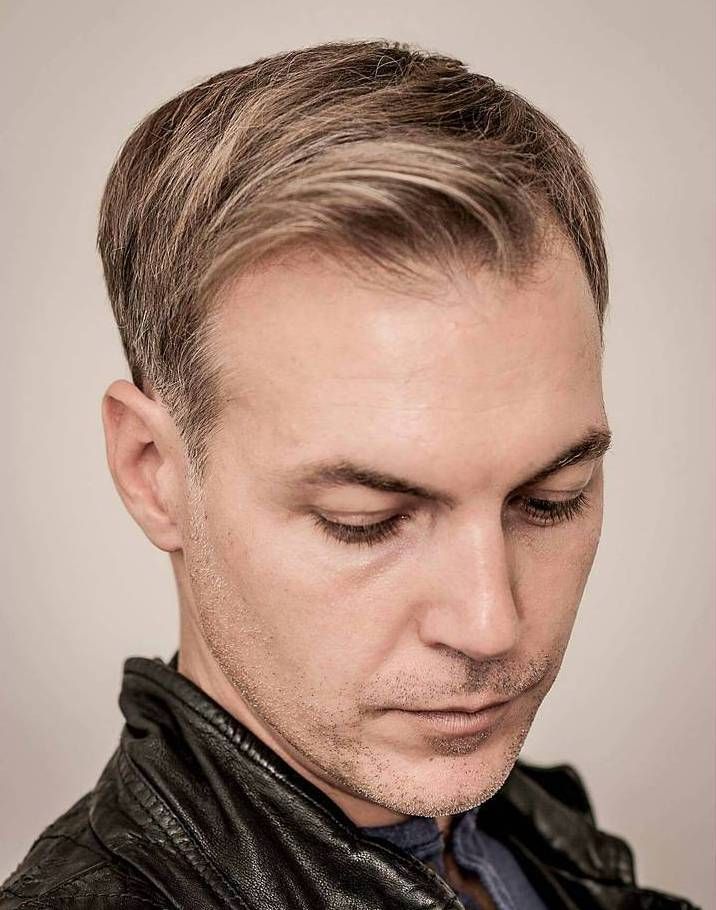 Skin Fade Hair
Your baldness does not have to limit your style quotient. In fact, you can make it even more stylish with this hairstyle. The fading hairstyles are the rage in the current times and the skin fade looks even better.
Create a prominent parting and then leave very little hair on the sides of the parting to fade into the rest of the head. It will make you look like you never even had baldness issues, to begin with. Get a well-trimmed beard to go with this hairstyle.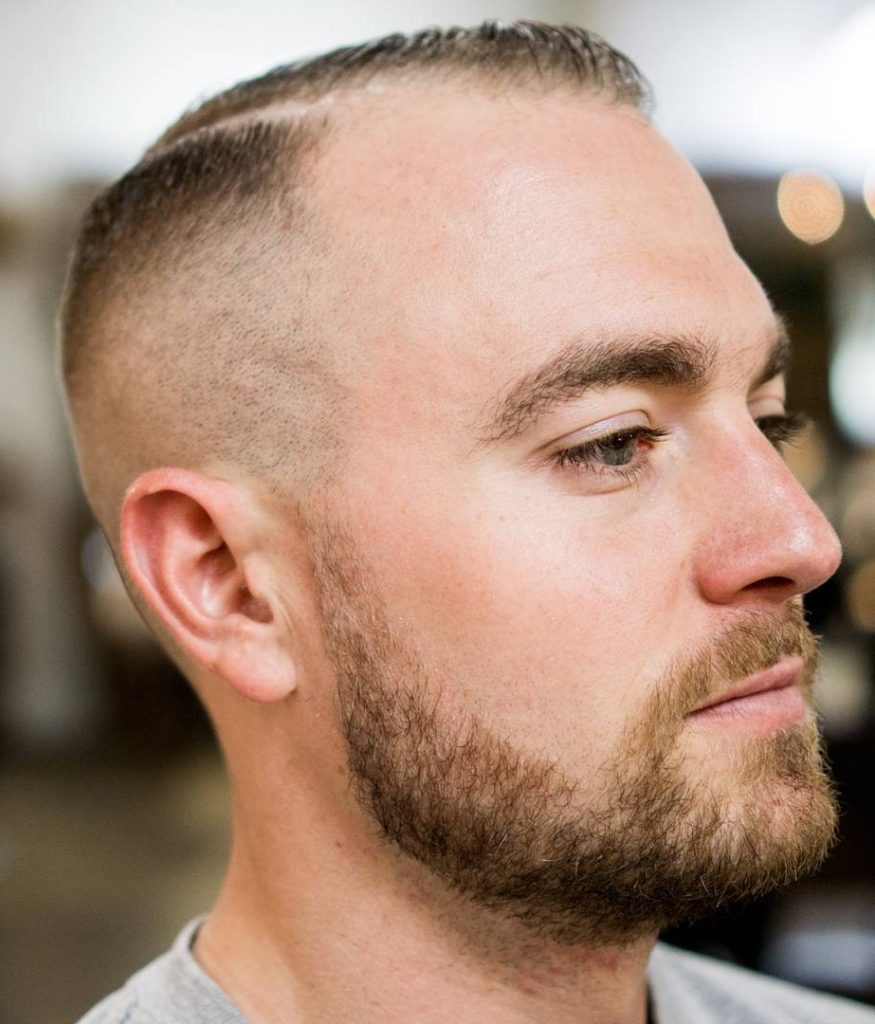 Side Parting Skin Fade
Make a really prominent side parting on the left side of your head and keep it fading on the left of your parting. The hair to the right of the parting needs to be of medium length.
Use ample hair gel on the longer side of the hair and sleek it sideways by brushing it right. This is one hairstyle that men of any age can try. Give this hairstyle a shot before your next party or outing to garner compliments from all quarters.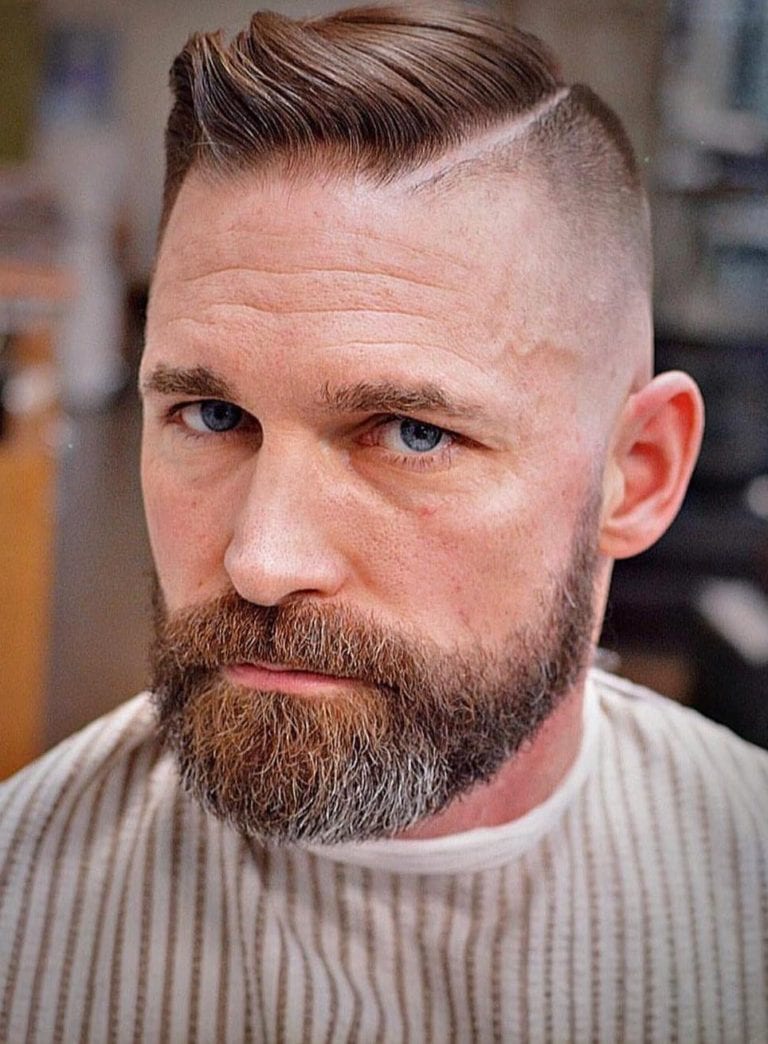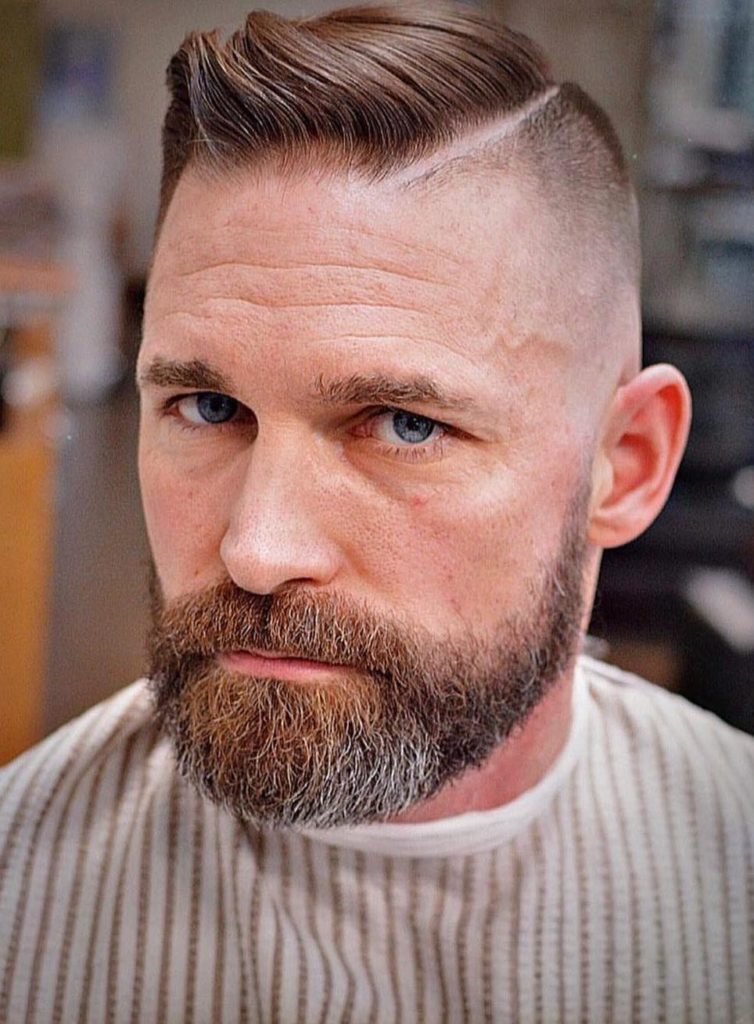 Crew Cut for Balding Men
The crew cut is one of the most popular and known hairstyles for men around the world. It is just the perfect hairstyle if you are a recent victim of balding. Keep it really short for the crew cut hairstyle.
It is one style that looks really cool but needs the least maintenance. You can even skip brushing it and it will still look just right. The best part is that it suits both formal and informal outfits.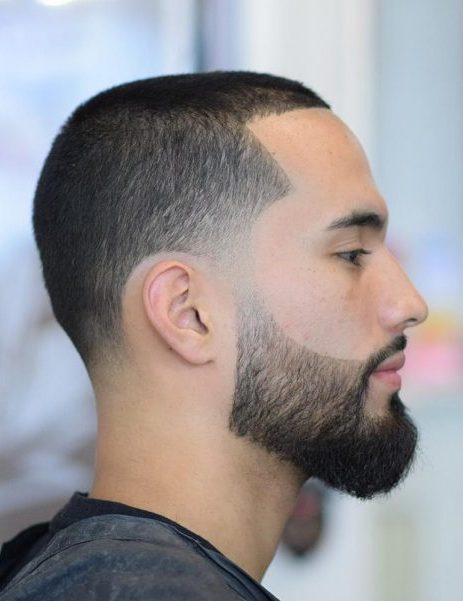 Comb Over Hair
The hair is kept really short with this one to hide the baldness. Then it is combed over in a particular side but there is no prominent parting made with this one. It looks great on men of all ages and any kind of facial shape.
This style is versatile as well. So, try this one with suits or shirts and go to the office or parties. People are bound to praise you for your really sophisticated and well-kept hairstyle.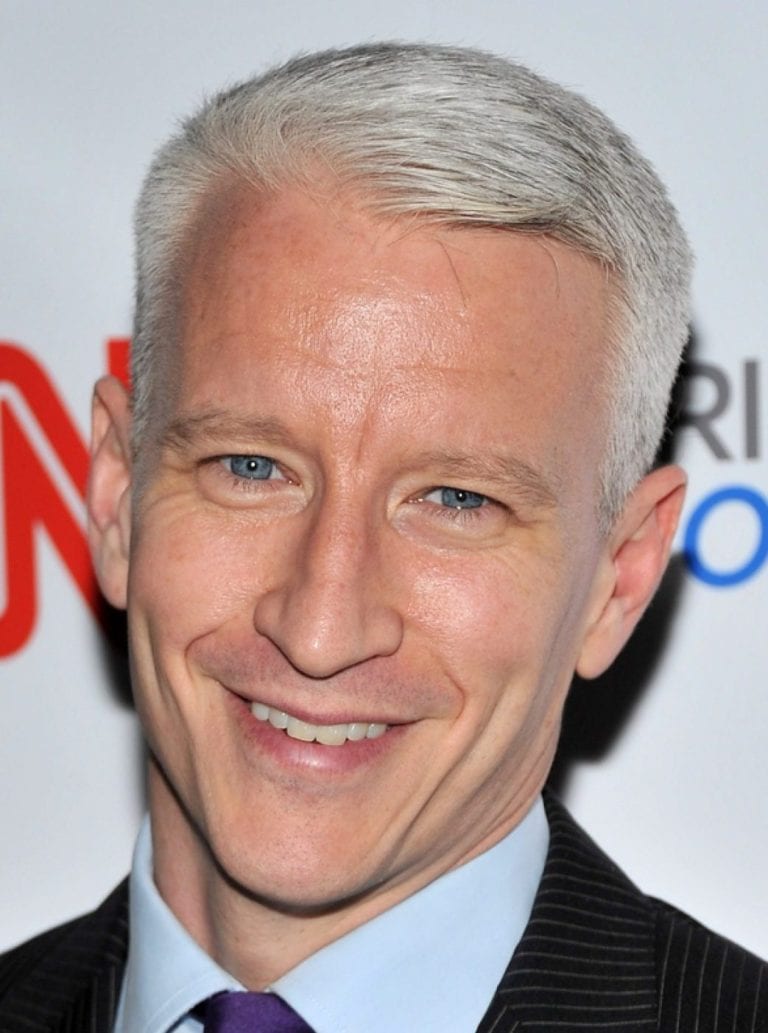 Receding Hairline Haircut
Men with receding hairlines might feel that it is the end of the road with style for them. But in reality, it can be just the beginning if they are willing to try out this hairstyle. Own your hairline and make it stylish with this hairstyle.
Add some colors to your hair in the form of highlights or color your whole hair. Go for shades like deep or medium brown. Then keep the hair of medium length and comb it backward to get this look.
Shaggy Layers
There is no need to think that layers can look good only on men with head full of hair. They are really functional for men with issues of balding as the layers hide the baldness really well.
To take it a step further, make the hair shaggy in looks. The messy look really hides all the patches and it looks totally fashionable so you have a complete win-win situation in your hands with this style.
Thick Sweep Back Hairstyle
The greatest thing about this one is that it will make you look like you never had any issues of baldness at all. The hair is given so much volume and texture with this on that it looks thick. Ask your stylist to help you get the volume in your hair using the right styling products.
Sweep your hair back to complete the look. It is the style that looks great on men with dark hair but the brunettes and the blondes can give this one a try too.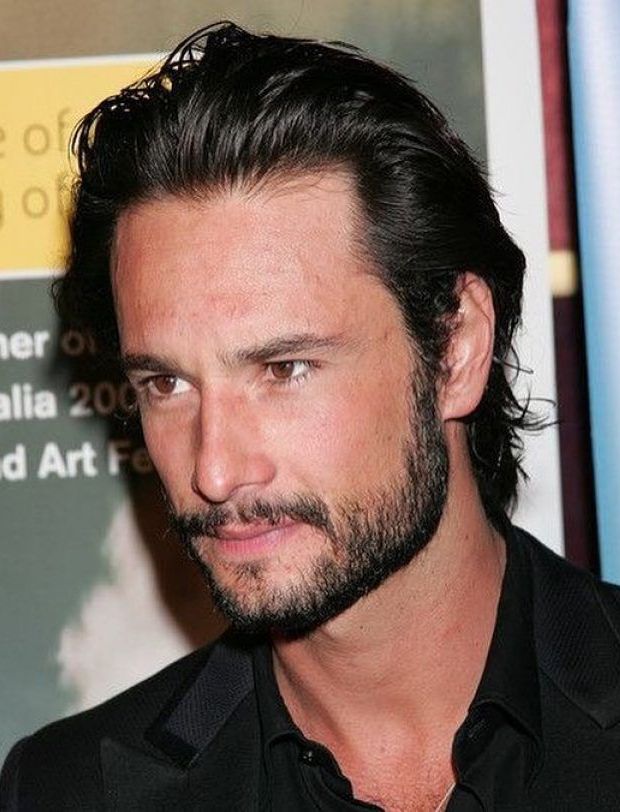 Caesar Cut
The Caesar cut looks really edgy and stylish and is the look to try if you are planning to attend a party with friends or just a casual hangout. The hair on both sides of your head is kept really short- almost resembling the buzz cut.
The hair in the middle of the head is kept long and t is swept forward. The long hair is kept messy and pointed towards the front. You can take it one step further by going for unusual hair colors with this one.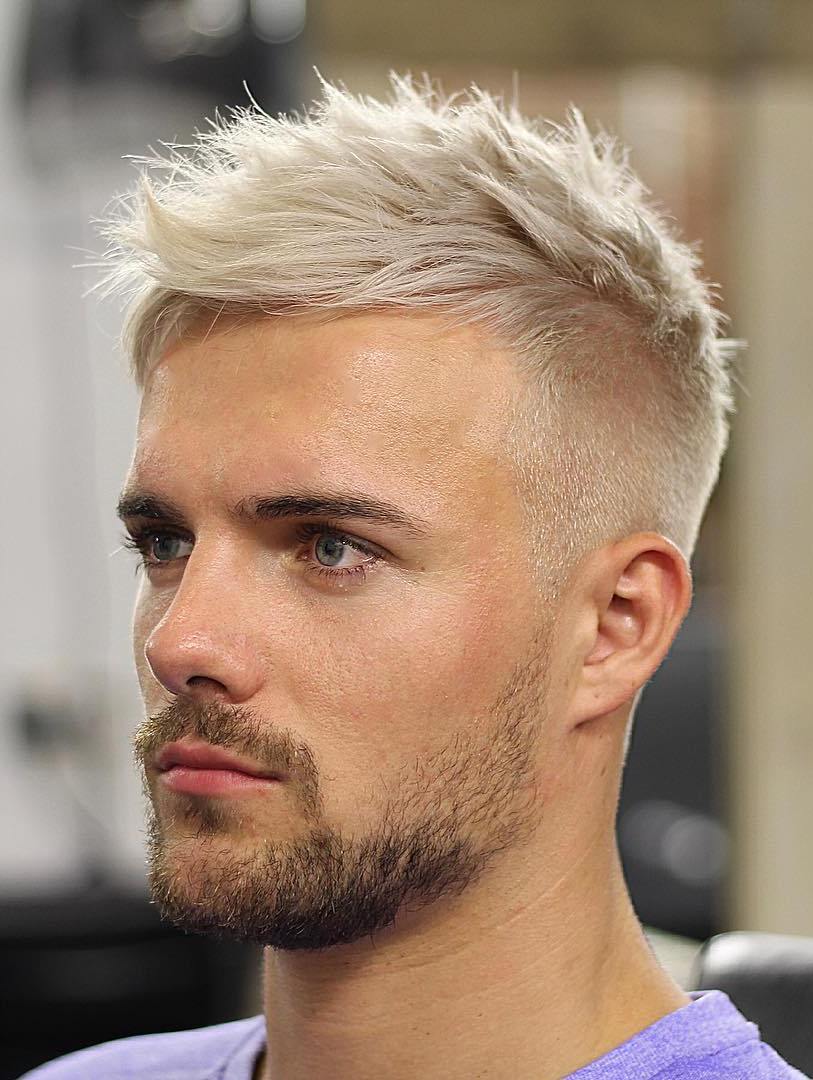 Spiky Hairstyle
This is the hairstyle to try for men who have dark or brunette hair. Keep it messy with the hair to hide the patches. Create upward spikes at the central portion of your hair.
Get your stylist and the styling products to help you with this. This is the look that you can modify and style just as you like. Keep it simpler for the office but messier for the parties that you attend after the office.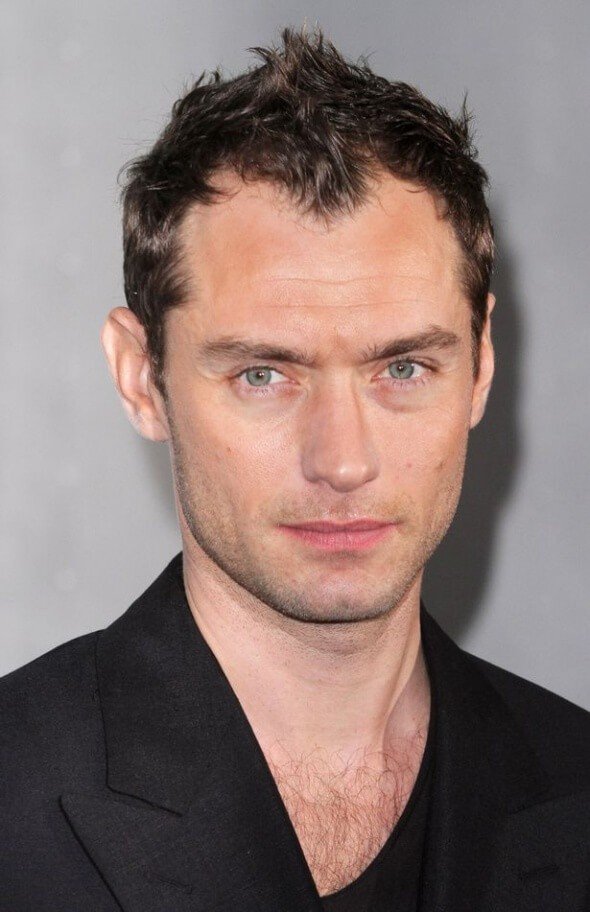 Short Hairstyle with Partial Beard
If you are someone who does not want too much of a hassle with your hair but still wants to look totally great, this is your ideal match. There is no hassle of even brushing your hair with this one and it does not get easier than this one.
The hair is kept so short that the skin starts showing. The good thing is that you no longer need to worry about hair loss with this hairstyle. Get a beard to complete the look with this style.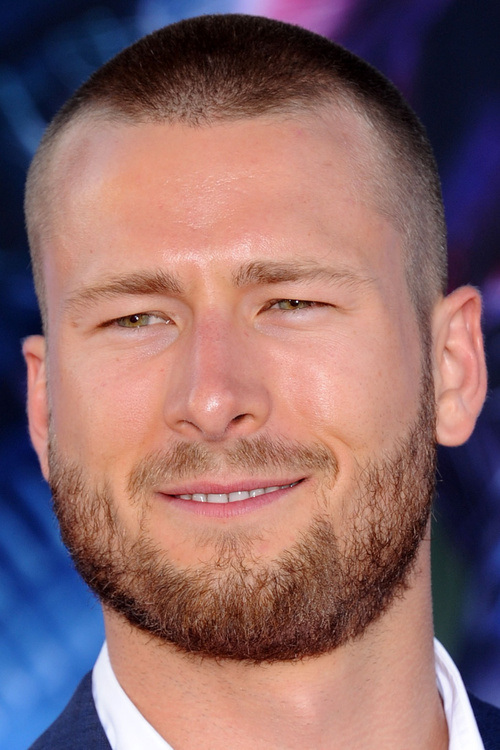 Skin Fade Undercut
The undercut and skin fade are the most in-demand hairstyles among men of our times. This style is really great if you are suffering from recent bouts of hair loss or baldness.
Keep the hair at the center longer than the hair on the sides. Keep it a bit messy and not too well-brushed. Sweep the hair frontwards and make it spiky in front to complete the look.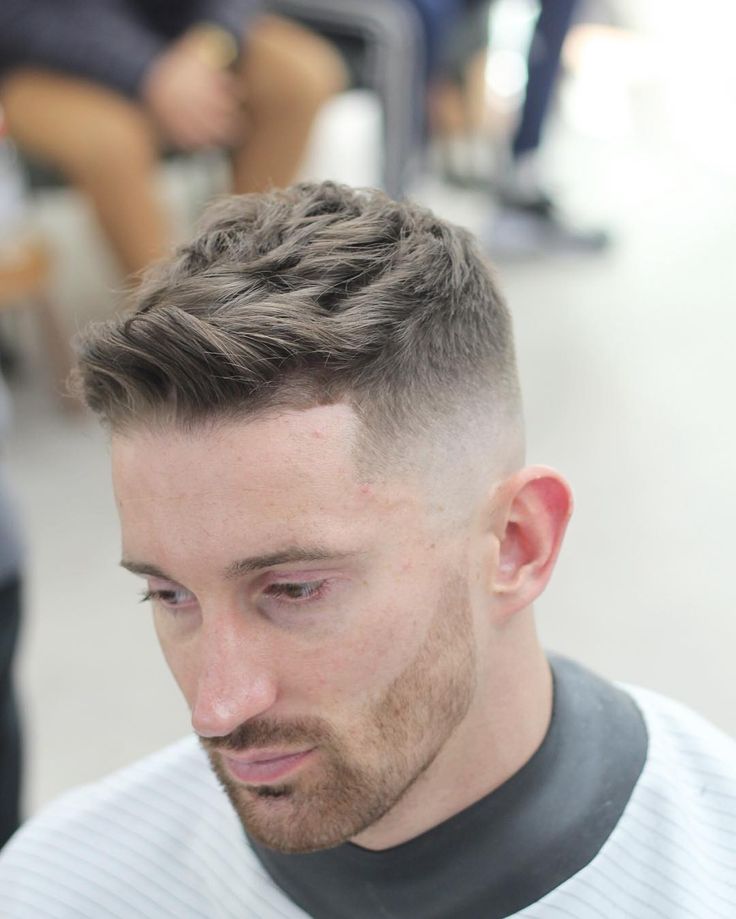 Hipster Hairstyle for Balding Men
Everyone wants to look hip and happening and just because you are losing hair, it does not mean that you can't. This hipster hairstyle will be the one you will love to flaunt anywhere and anytime.
Go a bit edgy with your hair color and try the ones like platinum blonde or white blonde. Keep it messy and spiky for this cool and casual look of the handsome men.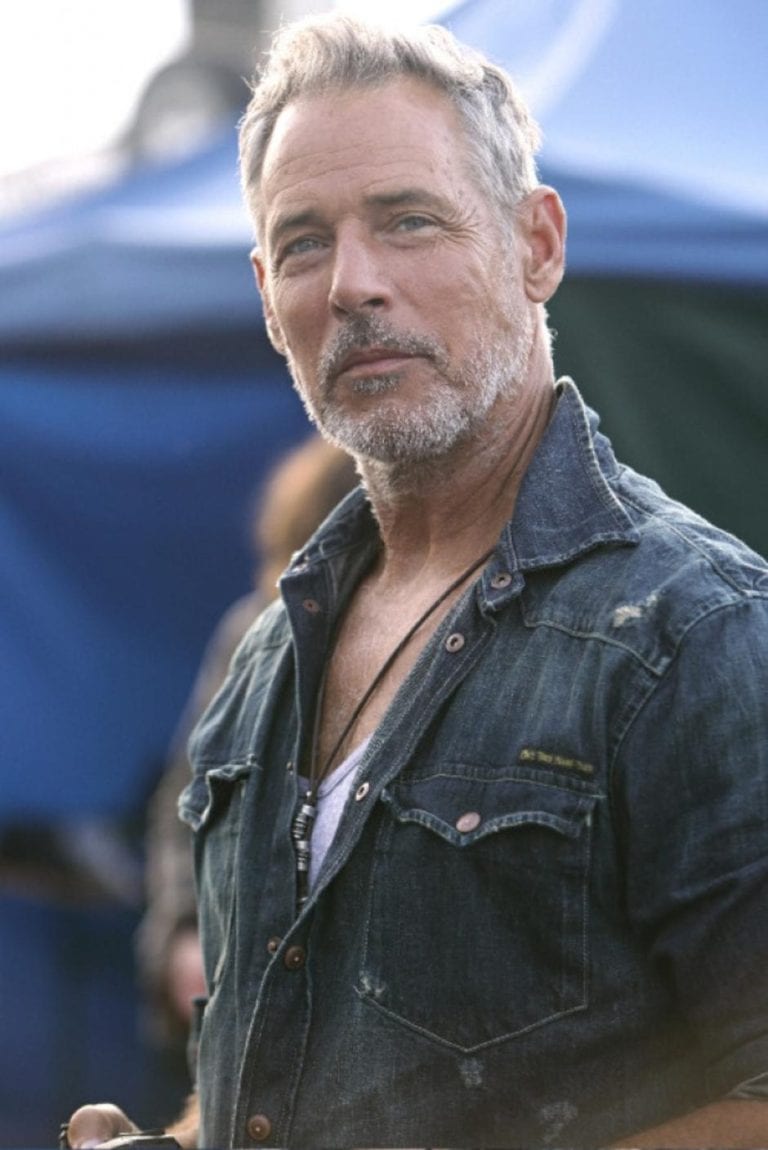 Hairstyle for Balding Men with Round Face
If you have a round face, there are hairstyling options that have been made just for you. This is one of those hairstyles. Keep it shot on the sides and of medium length in the central portion.
There are no partings with this one and it looks great on men of all ages. The best part about this style is that it gives you a really elegant and sophisticated look. This is what makes this one perfect for daily wear at the office.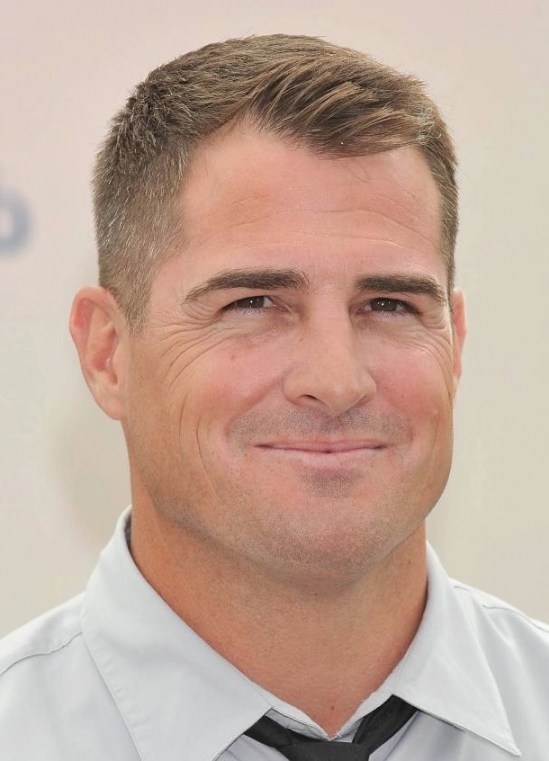 Square Cut Hairstyle
This is another style for men who have round face. The square cut is the one where it is skin fade style on the sides but the center is kept of medium length but pointed upwards. It gives a square look to the hair and takes away the roundness of the face.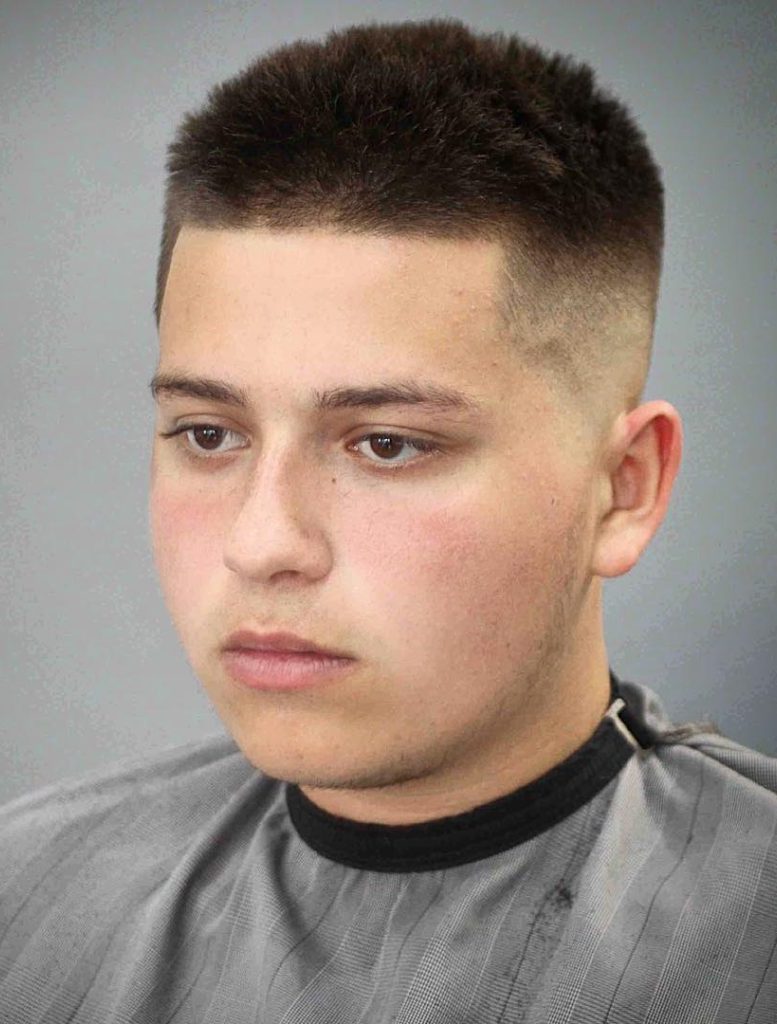 Razor Shave and long beard
Nothing can be more low-maintenance than a razor-shave cut. Plus, the style looks completely badass, to be honest.
You will be amazed to see a lot many celebrities adorning this balding men's hairstyle. Add a long beard to look even more dashing!
Classic Greaser Rockabilly Hair
The classic greaser rockabilly hair began as a trend in the 50s and it still hasn't lost its charm. Short on the sides and with slick combed waves on the top, the greaser hair is for those who want to ace the vintage style in the modern world.
Disconnected Undercut
Are you into short haircuts that have a higher impact? Then, the disconnected undercut is the one for you.
This is one of the most stylish, and trendy Men's Balding Hairstyles. The shaved sides with chic length on top make you look no less than a protagonist from a detective show.
Slicked Back
Another classic hairstyle, the slicked-back hairstyle is evergreen. This classic and contemporary hairstyle makes you look clean and well-maintained.
The hair is combed back in a greasy appeal using hair products. It can make you look expensive and sophisticated at the same time.
High and Tight with Facial Hair
Initially, a military cut, the high and tight haircut is amazing if you want to give your thin hair a great look without shaving it off entirely.
A scruffy beard along with it makes you look put together and sexy. This is the best way to emphasize your facial features.
Faux Hawk
If you want the attention to be drawn away from your receding hairline, try a faux hawk hairstyle. It makes you look young and edgy at the same time.
Just be careful to not overdo the length. Keep it a little short and make spikes using hair products. That'll work wonders!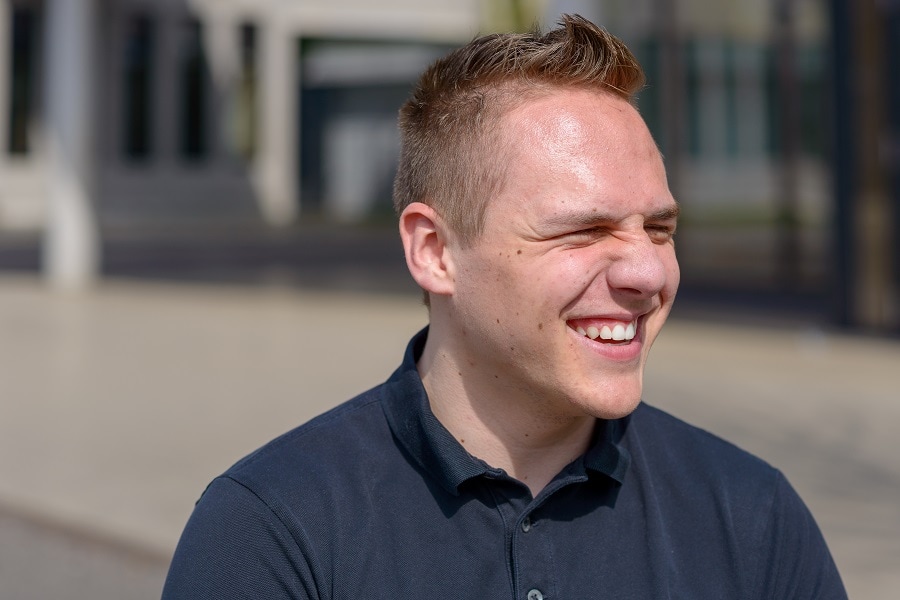 Comb Over
Comb over has become a style of its own rather than being just a way to hide bald patches. If you have medium-length hair, this is the perfect style for you. This hairstyle for balding men can be very flattering and sophisticated at the same time.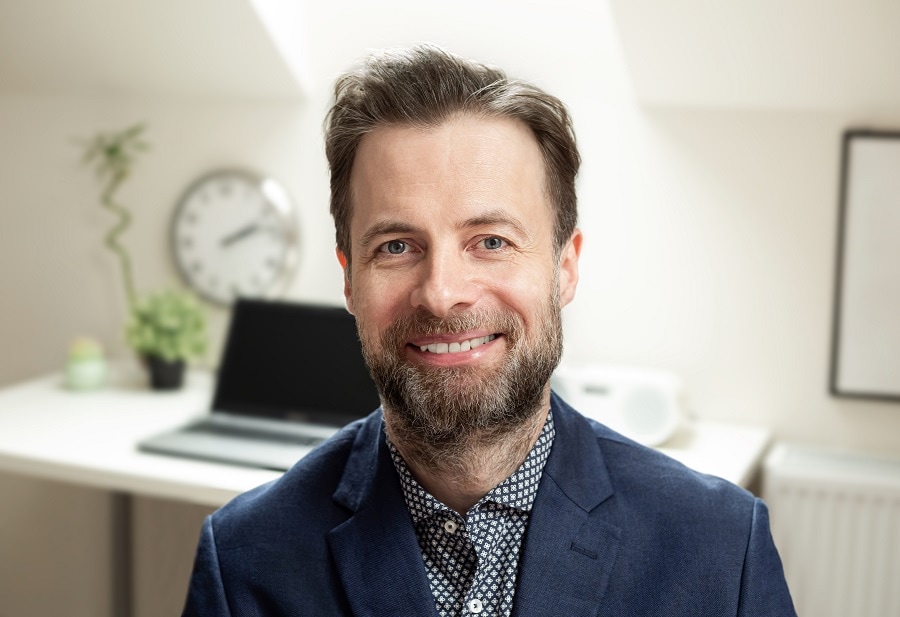 Tidy Short Cut with Low Skin Fade
The tidy shortcut with low skin fade will suit your requirements if simplicity is what you are looking for. It's short and does not need much maintenance. Plus, you can focus more on other things than on styling your hair!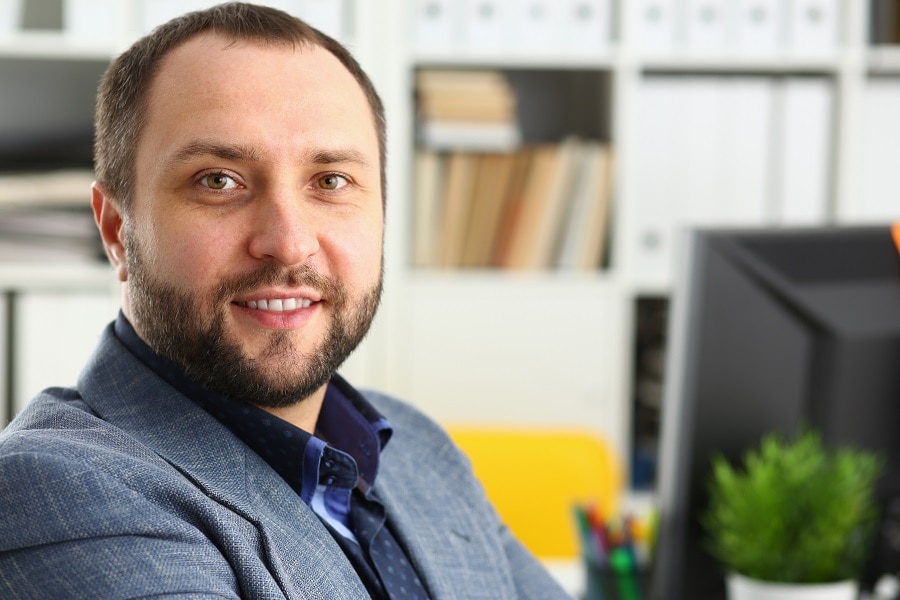 Quiff with Taper Fade
When it comes to a taper fade haircut, there are many ways you can style it. The quiff haircut is one of them.
It's a little different fr pompadour and requires you to have some extra length at the top of your head. With this hairstyle, you'll look young and chic!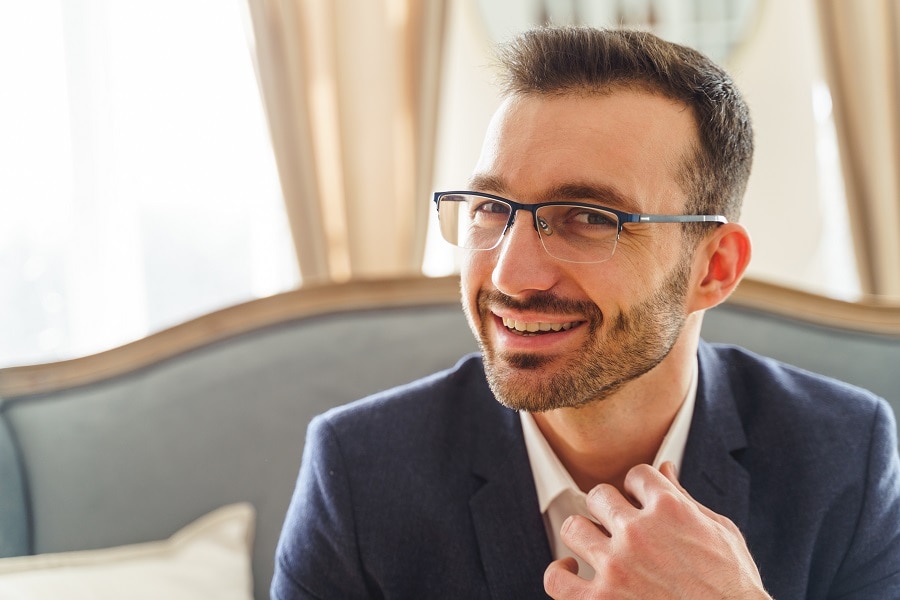 Ivy league
This collegiate haircut is a one of the most popular Men's Balding Hairstyles. This is a dapper hairstyle that gives your receding hairline a dashing appeal.
Here's a pro tip though: If you have some hair volume left throughout your mane, give this haircut a try.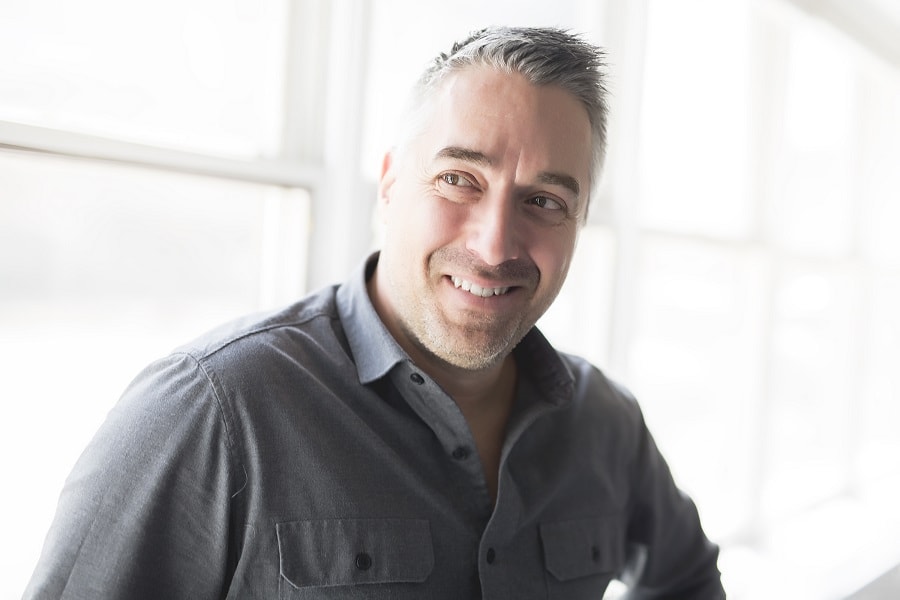 FAQs
Can a Bald Man Regrow His Hair?
Whether you will be able to regrow your hair depends on many different factors. However, the short answer to this question is yes. Several proven hair regrowth methods can treat male baldness under certain circumstances.
It is almost undoubtedly reversible if illness, stress, or a new medication causes your hair loss. If you suffer from male pattern baldness, however, it is unlikely that you will be able to regrow your hair.
How To Tell if My Hair Is Balding?
Several different symptoms can come into play when experiencing hair loss, including:
You notice that the hair on your head seems thinner than usual
You find patchy bald spots on your head
You see that your hair seems looser than normal
You see that your hair is falling out in more significant quantities than usual
You see that you are losing body hair
You see patches of scaly skin forming on your scalp
Can I Save My Hair From Balding?
Again, this depends on the root cause of your hair loss. If you suffer from male pattern baldness, there are no reliable ways to regrow hair you have lost, but there are ways to preserve the hair you have left.
Minoxidil is an over-the-counter medication you can take to slow the rate of your hair loss. You can also seek prescription-strength medications like Finasteride.
What Causes a Man To Lose Hair on His Head?
The most common cause of hair loss in men is male pattern baldness, which is benign and passed down genetically. Other causes include acute stress, the onset of illness, medical treatments such as new medications or chemotherapy, and a lack of vitamin D.
Is Shorter Hair Better for Balding Men?
Yes, a shorter hairstyle will more gracefully mask balding. You could lean into it and start shaving your head, get a buzz cut, or let your hair grow organically. If your balding is less severe, you could go with a layered haircut or spikes.