For weddings, hairstyles play an important role. On your best day, it is important to have the right kind of hair! As the groom, if you are wondering about how you can style your hair, then you're in the right place!
Here's a look at some of the best stylish wedding hairstyles for men to try:
5 Stylish Wedding Hairstyles for Men: Classy Edition
#1 The Curls: Simple and Easy
Unruly curls make for the perfect friend on your wedding day!
Curly locks can be styled in a variety of styles and forms. Furthermore, curls are trending, even in 2023, which means you cannot go wrong with these! You could pair your curly look with your beard, or try going dual-toned!
#2 The Faded Hairstyle: The Neat and Tapered Look
Nothing beats being neat on your wedding day. The faded hairstyle gives you a clean and well-kept look.  
This hairstyle works well with beards and no beards. What's more is that it eventually fades out on either side of the head, giving your face uniformity.
What's more, this hairstyle helps you add definition to your face.
#3 Crew Cut: The Classy Short Hair Look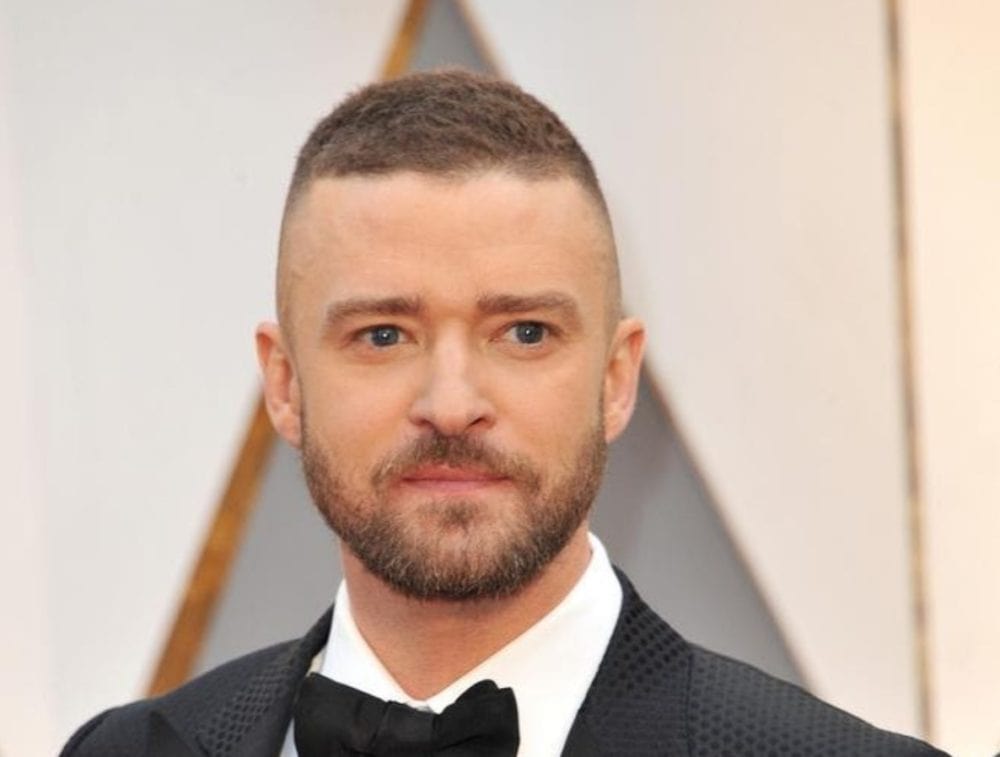 If you love short hair, then crew cut is the style to try. Crew cut hairstyles work best for your weddings as they are stylish and refined at the same time.
The best thing about this hairstyle is that you cannot go wrong with it! No worries about brushing your hair right or using the right amount of gel. A crew cut hairstyle gives you the freedom to take care of the more important things while looking well-kept!
#4 Buzz Cut: The Defined Look
Buzz cut hairstyle is one of the most preferred hairstyles by men. And it definitely works wonders for your wedding.
This minimalist hairstyle, like our previous choice, is extremely low maintenance. In other words, you won't have to work hard on keeping your hair looking perfect.
With a buzz cut hairstyle, you not only look stylish but also stay stress-free regarding your hair. The best part about this hairstyle is that it defines your face.
#5 The Wavy Hair: The Dreamy Look
Wavy hairstyles for men never go out of style. Short or medium, wavy hairstyles are a great choice when you're going for a classy look.
This hairstyle looks all the better on those who have naturally wavy hair. Instead of using a ton of products, make use of a blow dryer and a blob of your hair product.
For best results, let your hair flow freely.
Stylish Wedding Hairstyles for Men: Uber Edition
#1 Short Mohawk And Moustache: The Modern take on Classy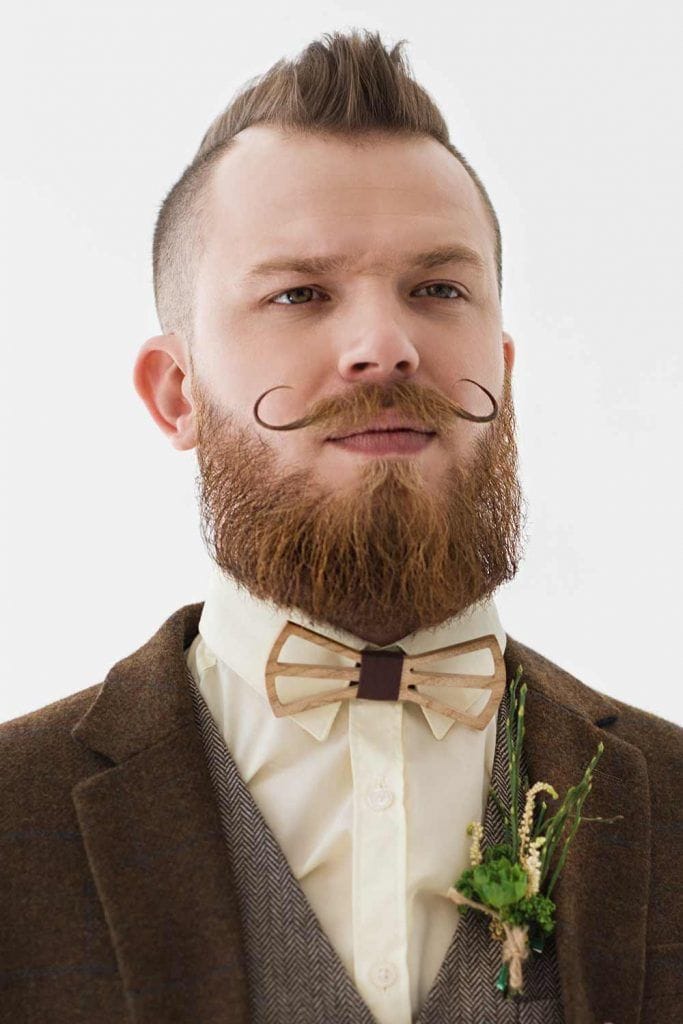 This hairstyle is an amalgamation of different styles. The beautiful blend of a classy mustache with the uber-cool Mohawk would leave everyone at your wedding speechless.
What's more, is that this hairstyle looks great with a tux.
If you want to make the most of this look, try the handlebar mustache.
 #2 Ponytail: The Laid-back Gentleman Look
Ponytails look amazing on both men and women. A ponytail works well for a wedding, regardless of how long your hair is.
Elegant and eloquent, a ponytail will add more to your look. This hairstyle can be paired with many types of different styles for a better look. If you like a bit of spunk, then you can pair your ponytail with an undercut.
#3 Side Part Undercut: The Cool Look
The side part undercut hairstyle is one of the most preferred hairstyles amongst men today. This hairstyle draws attention to the face and leaves a lasting impression on others.
The best part about this hairstyle is that it is easy to maintain. As the side part is not always enough, you can pair it with a sharp undercut.
Undercuts are widely popular as the hairstyle lets others focus on the face. What's more, you can keep the center curly and wild for a better look.
#4 Ivy League: The Classy Cool Look
Looking for something formal and cool for your wedding hairstyle? The Ivy League hairstyle is a marriage between formal, slick hair with an ultra-modernistic touch.
A sharp and refined look, this hairstyle gets you ready for a party and a meeting in one go. Choosing this hairstyle for your wedding would make you look hip and laid back.
The classy side-parted hairstyle with faded sides makes your picture-perfect for your wedding.
#5 Man Bun: The Chic Hairstyle Look
Man buns look great when paired with a tux. Decent and gorgeous, man buns help you add a bit of jazz to your style.
This hairstyle is one of the best ways to wear your long hair at your wedding.
What's more, is that you can try different styles. You could get braids or go for the slick man bun, the choice is yours!
Parting Words: Hairstyle Advice for Grooms
As you plan your wedding in great detail, from the venue to the slow dance wedding song playlist, remember to get your "look" for the wedding right. Give extra thought to what you'd wear and your hair before the wedding day approaches.
Try some of the hairstyles out before the wedding, just so that you'd know what suits you.