Finding a hairstyle that suits blonde hair can be difficult, especially for men. That's why you can look to blonde actors for guidance on how to rock a style with your light and bright hair.
You'll have no more difficulties looking at how these blonde actors make their style and color work.
You'll see that these blonde actors have styles that suit young people, older people, people with short hair, and people with long hair.
There's so much variance, so you can quickly select a style that resonates with you and work towards creating it for yourself.
Blonde Actors to Inspire Your New Look
Check out the blonde actors below and see how much variety there is with your options. You'll never run out of hairstyle ideas with these actors and their haircuts to inspire you.
1. Owen Wilson's Classic Shaggy Haircut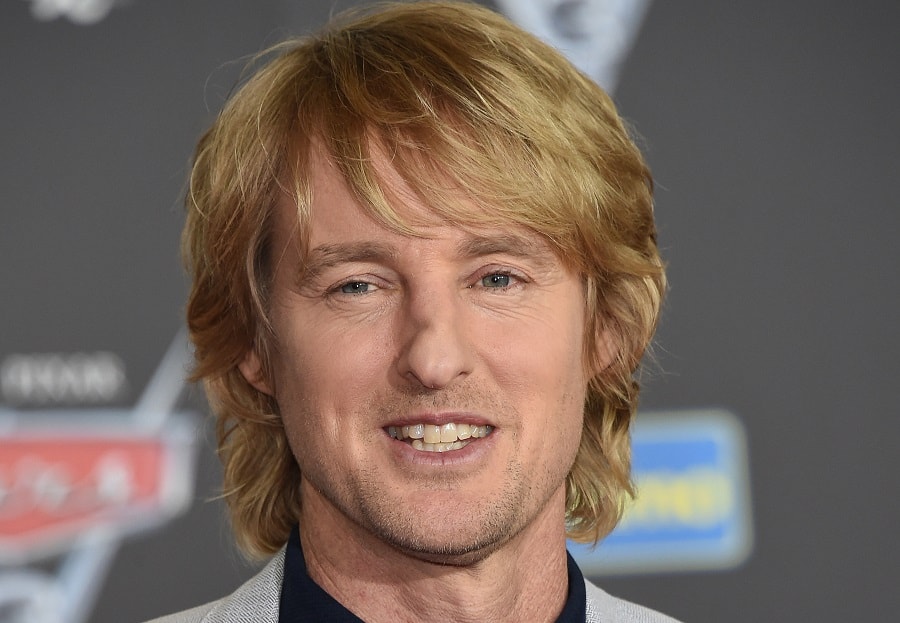 Owen Wilson's hairstyle is classic at this point. It's instantly recognizable as his, so your inspiration for your new look will be clear.
It's medium length and very thick in a dark blonde color, and there are many layers to create a textured look. It's a lush look you'll enjoy.
2. Ryan Gosling's Short and Spiked Look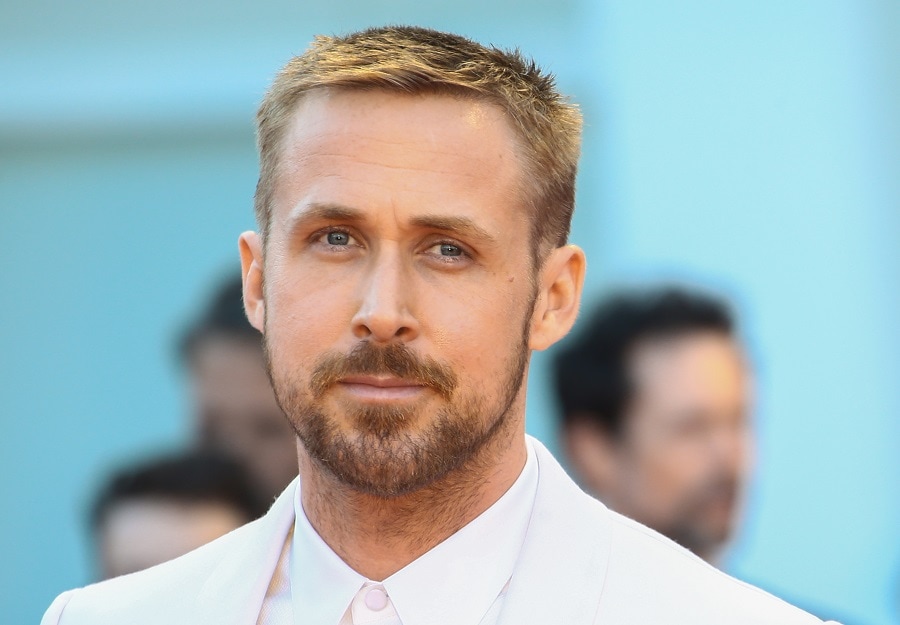 Ryan Gosling is a blonde actor almost everyone, young and old, will recognize. And this short look is perfect if you want to be stylish without having a haircut that takes too much upkeep every day.
The hair is long enough to run your fingers through as it sits on spikes on top of the head, but the sides are short and very bristly.
3. Alexander Ludwig's Chic and Slick Back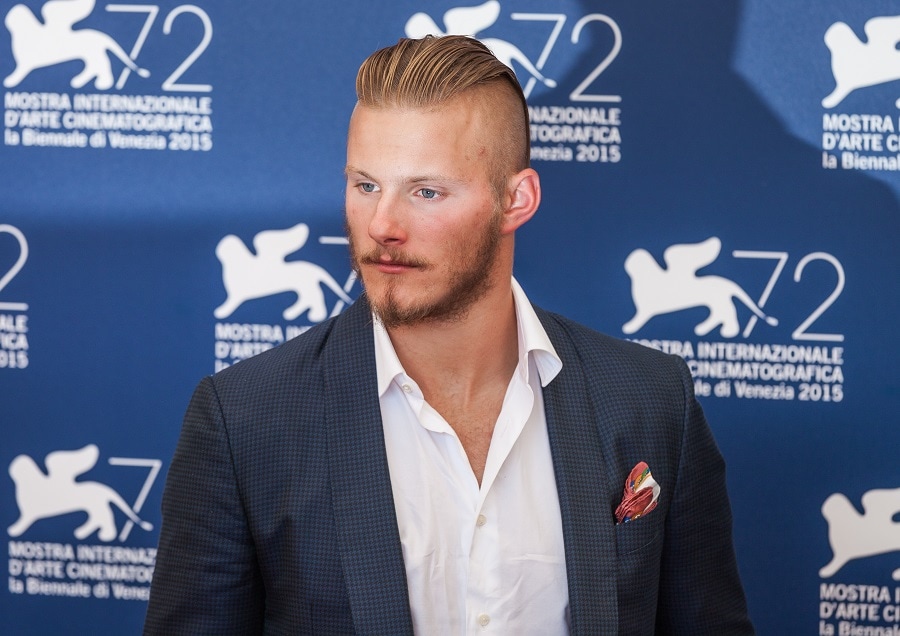 This is a modern, chic style with an undercut as both sides of the head are shaved.
The hair on top is slicked back very nicely and contains a hair product that makes it appear darker, giving it more definition and drawing the eye easier.
5. Leonardo DiCaprio's Soft Sleek Look
This is a very simple and classy look that DiCaprio is famous for. The hair is soft with a gentle wave to it, but it's all bruised back so neatly that there isn't a single hair out of place in the style.
6. Leigh Francis's Long Waves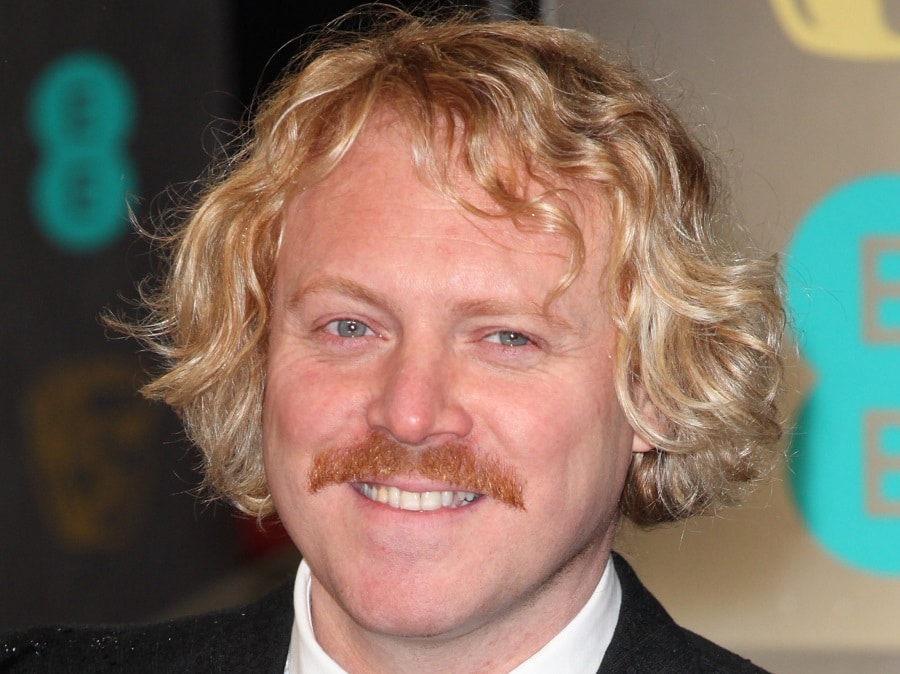 If you have waves and prominently blonde hair, then this is perfect. It's a lovely golden shade that isn't washed out because the hair is left long, thick and curly.
A golden mustache helps keep the look very macho and mature.
7. Brad Pitt's Long Shaggy Look
Brad Pitt's hair is highly attractive to women, so it's one that many blonde men will want to consider.
The sandy blonde hair falls gently to his shoulder with some light waves and layers in it, and it's a very casual and easy style.
8. Neil Patrick Harris's Short Crop and Quiff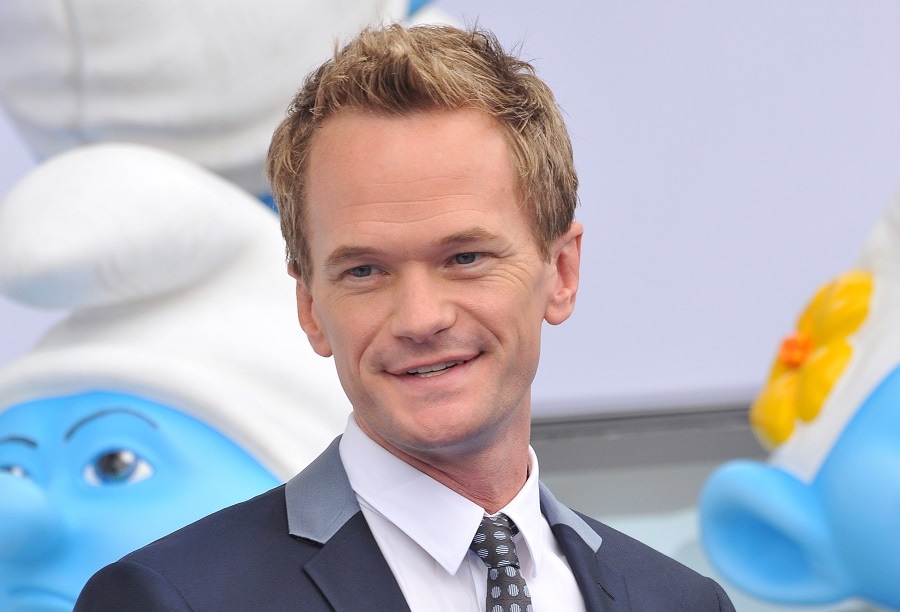 Neil's hair is nice and short with a cropped look even on the slightly thick sides, and a slight quiff comes to a peak at the front, creating a textured and playful look.
9. Zac Efron's Platinum Quiff
If you prefer a larger quiff, then Zefron's platinum quiff may be closer to what you're looking for. It stands tall and sleek along his hairline, and there's messier hair towards his parting.
His sides have a nice fade to them in a darker color. It's very modern, so younger men will enjoy wearing this style.
10. Ross Lynch's Beach Blonde Textured Look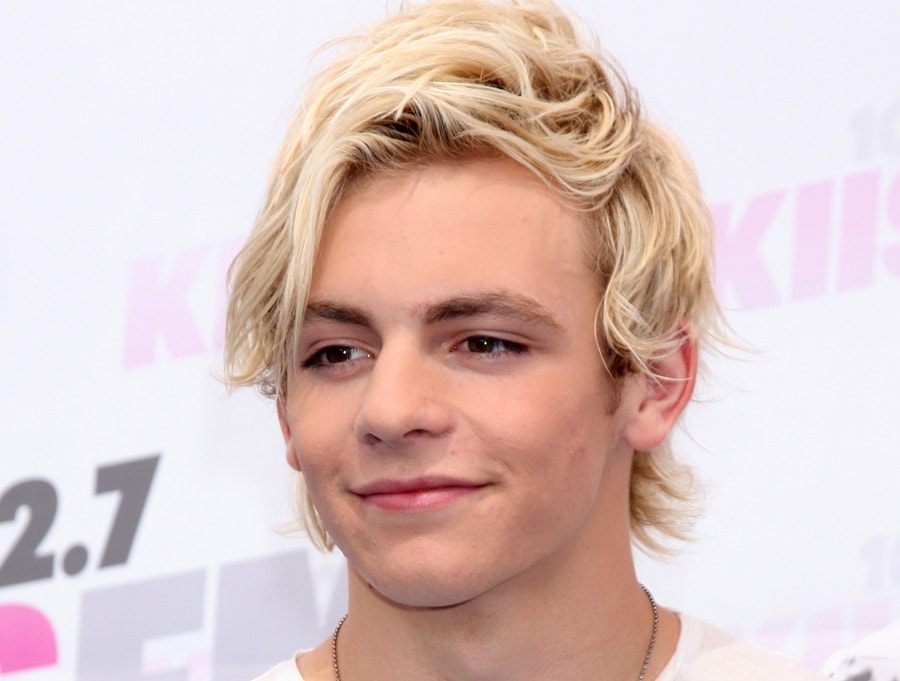 Ross Lynch's boyish style may suit you if you have a nice beach blonde hair color.
The hair is long and piled a little high on top of the head, then some falls by the face while the rest is brushed back to be feathery at the neck.
13. Lucas Till's Boyish Bangs
Lucas Till has a very boyish haircut that suits younger men. There's a large, sleek sweep of bangs over one side of the forehead, and the rest of the hair is left soft and textured look.
15. Austin Butler's Long Messy Two Tone Look
This look is long, messy, and casual, making it masculine despite its substantial length. It suits a long and ruggedly handsome face.
It's great if there are two shades of blonde in your hair, as the lengths are a lovely ashy blonde, but the top of the hair is a sandy, darker shade.
How did you like the hairstyles these blonde actors are rocking? You're sure to have found your new look in this group.
There's someone up there to appeal to every taste and generation, and similarly, there are hairstyles that will appeal to every style preference and personality type. Make sure you show off your new look to all your friends who may be fans of these blonde actors and their fantastic haircuts.
You'll make everyone jealous, thanks to how wonderful you look with your brand new style.