The tall and peaked quiff hairstyle is the finest combination of the 1950s pompadour and flattop with a touch of the mohawk. The name is thought to be the derivation of coiffure, the French word for hairstyle. The unisex style has recently made a resurgence among women as it is one of the trending and newest hairstyles as well.
Give hair a base by backcombing and then hair spraying hair about an inch behind the hairline. Now work strong hold pomade through hair right at the front and comb it into place, creating a pointed peak with fingers.
Quiff Short Hairstyles are the perfect hairstyle ideas for those girls who really want to look funky. The quiff is also a fashionable addition to any updo or even half-up hairstyle. Volume at the crown is also flattering so more volume is even more flattering, and that makes you look bold, smart and beautiful at the same time. You can also carry this anytime.
Side Short Quiff Hairstyle
This is one of the unique and absolutely exceptional hairstyles to try on your hair. If you have really short and blonde hair, you would love to try this Side Short Quiff Hairstyle.
To create this hairstyle, you have to make the front section a little voluminous and then comb both of the sides smoothly. It gives you a bold and smart look.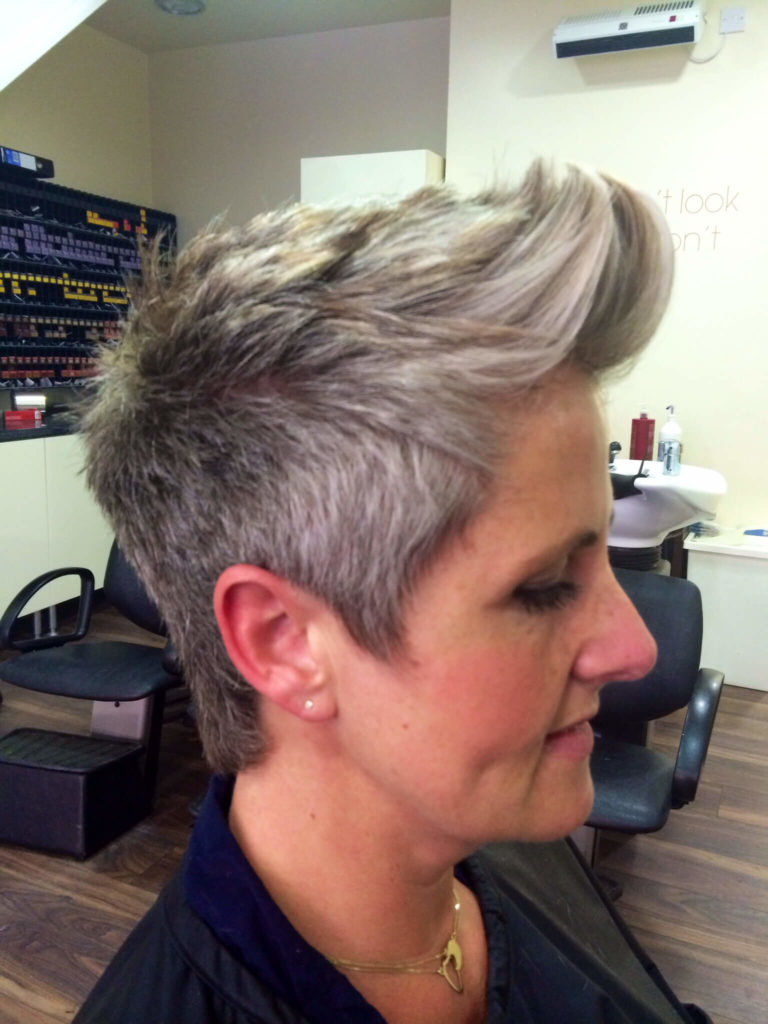 High Quiff Hairstyle
Though quiff is mainly for boys, but girls can also try this specific hairstyle to look absolutely bold and beautiful. In this hairstyle, the blonde hair in the front section is quite voluminous.
So, comb back the middle section and then comb smoothly both the sides as well. This High Quiff Hairstyle is absolutely bold and beautiful and it makes you look quite excellent as well.
Swept Back Quiff Hairstyle
The Swept Back Quiff Hairstyle is a great one for women. There are various aspects of a short hairstyle, and the short curly hairstyle with side-swept bangs is definitely one of the best ones that prevail in the market at present.
They look extremely stylish and will transform the image of a woman into nothing short of a diva.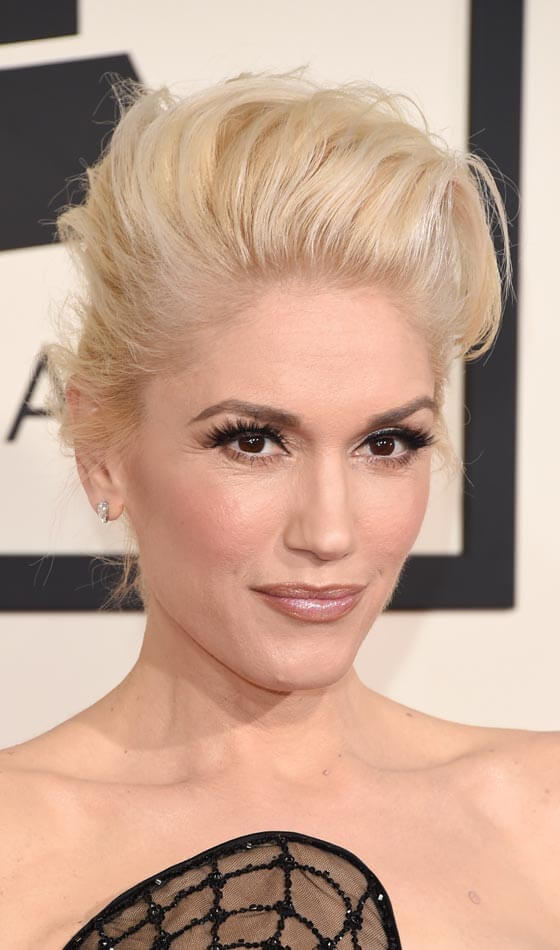 Spiky Quiff Hairstyle
The Spiky Quiff Hairstyle when accompanied in messy form is the style in trend. The style is steadily turning more and more incorporated within women's haircuts.
Through its suitable shape and versatility, the style can suit any kind of hair and look. This style is applicable to ranges varying from military cuts to style complementing curly hair or straight hair.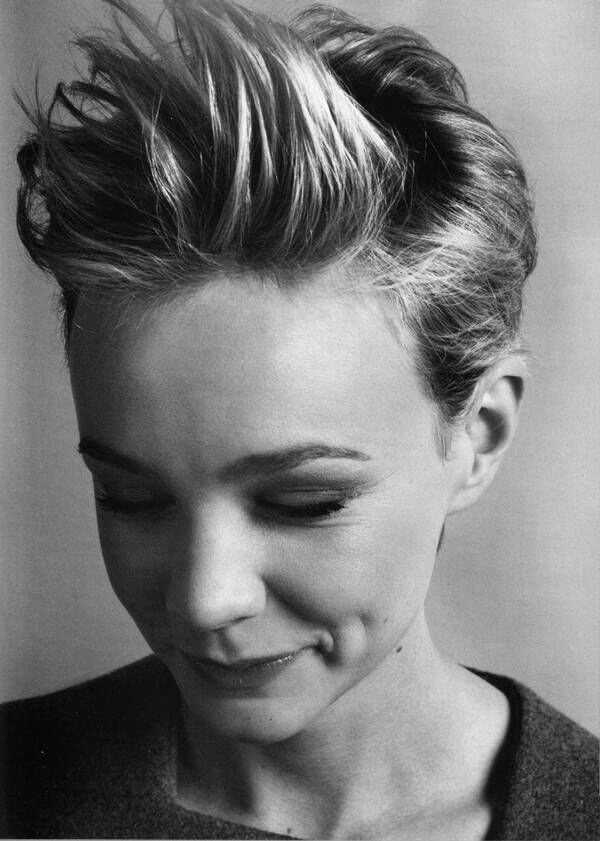 Side Swept Quiff Hairstyle
If you really wish to sport a classy type hairstyle, then the Side Swept Quiff Hairstyle is for you. Adopting this style, style will surely let you appear distinct.
Besides, its range of side-swept haircuts could assist you in a number of ways. It can allow you to flaunt different styles due to its versatility. Try to comb your hair at one side and make it a little messy.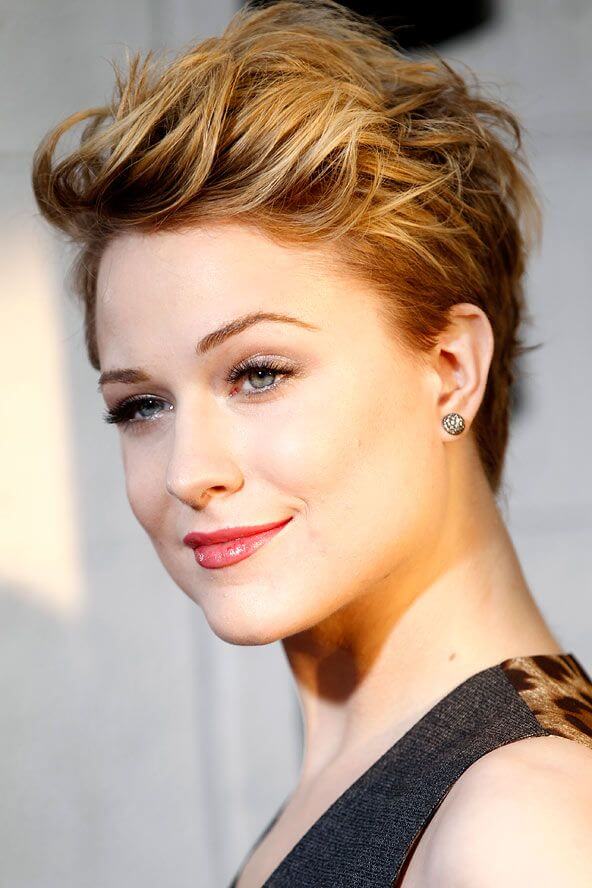 Retro Quiff Hairstyle
If you are opting for the finest and absolutely stylish hairstyle, you can easily try this one. Make a side parting in your hair and then make a half-French roll in the front section of your hair to create the beautiful and stunning Retro Quiff Hairstyle.
You can sport this beautiful hairstyle at any kind of formal event, casual event, or party as well.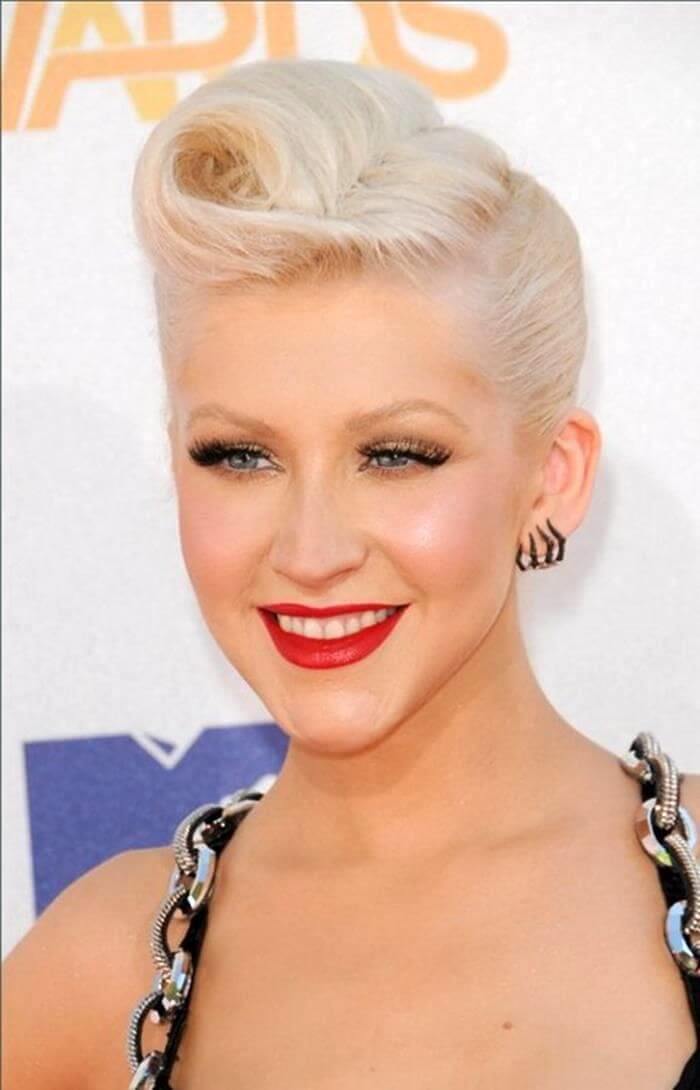 Undercut Quiff Hairstyle
For decades, the quiff haircut is perceived as one of the largest trends in fashion for people. This Short Undercut Quiff Hairstyle is absolutely simple for getting a striking look.
The style involves combing the front side of the hair upwards and backside. But, it has to be kept away from the forehead. Make the middle section of your hair a little spiky.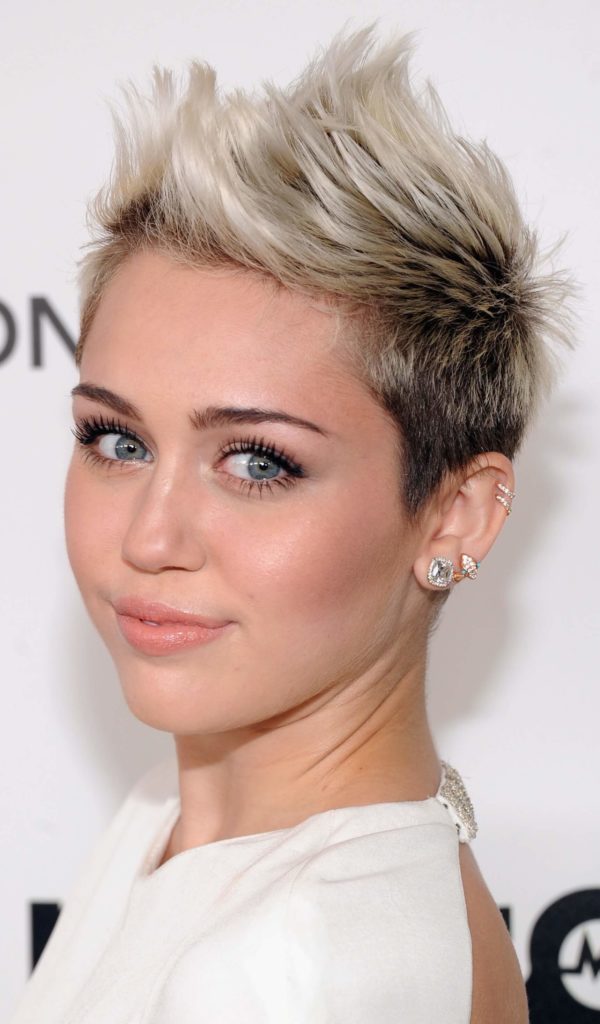 Loose Quiff Hairstyle
Loose Quiff Hairstyle is considered to encompass a wide range of looks. Basically, this is a haircut that can authentically work for every woman.
It functions for every lady irrespective of the type of hair. If you wish for long fringe-based hairstyles, be prepared for allowing the fringe to accept center stage.
This beautiful short hairstyle will suit any round or oval face as well.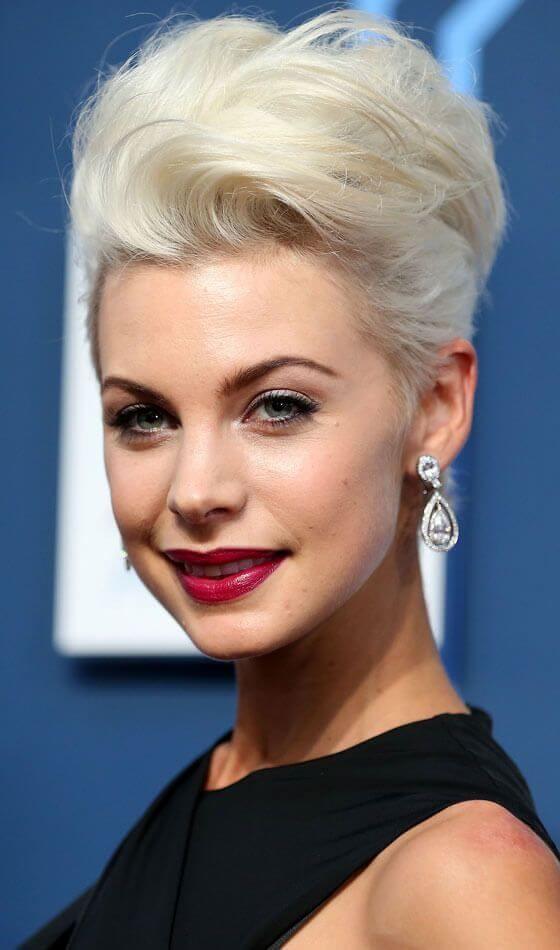 Quiff Hairstyle with Thin Hair
Are you opting for a unique and absolutely exceptional hairstyle? Then all you need is to choose the right kind of hairstyle like this.
In this specific hairstyle, you have to make a side parting in the blonde short hair and add some spiky and messy volume in the middle section to look absolutely bold as well as smart to create Quiff Hairstyle with Thin Hair.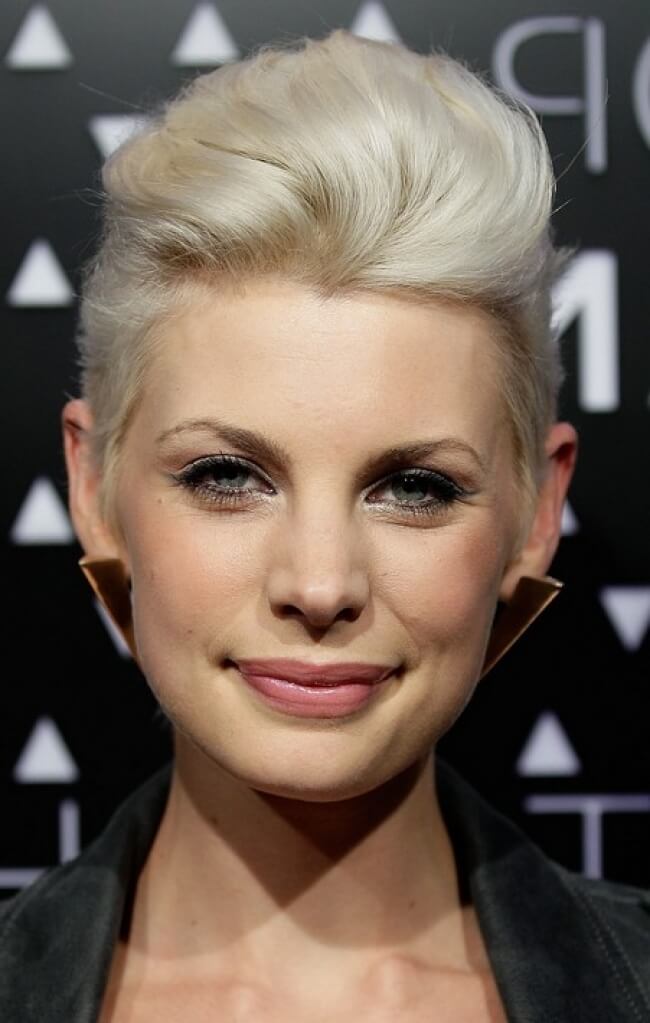 Rockabilly Quiff Hairstyle
In the messy hairstyles category, layers hold a prominent place. This Rockabilly Quiff Hairstyle is absolutely simple and easy to maintain.
This aspect is suitable for a calm and layered shoulder length cut. It is known that the inclusion of layers would assist make the delusion of thicker hair.
Besides, it makes your hair voluminous. It gives you a bold look.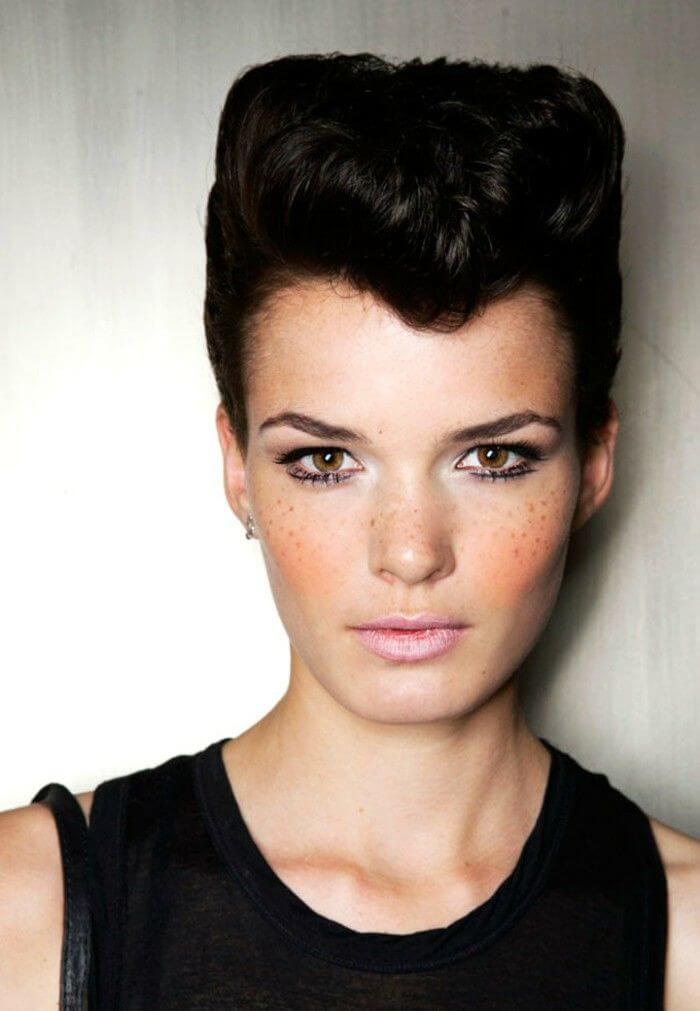 Vintage Quiff Hairstyle
When you seriously want to go stunning and want to get the absolute retro look, you have to make something different.
You have to make a side parting and then make a half-roll in the front section in your blonde hair.
This Vintage Quiff Hairstyle gives you an edgy and prominent look and also makes you bold and beautiful.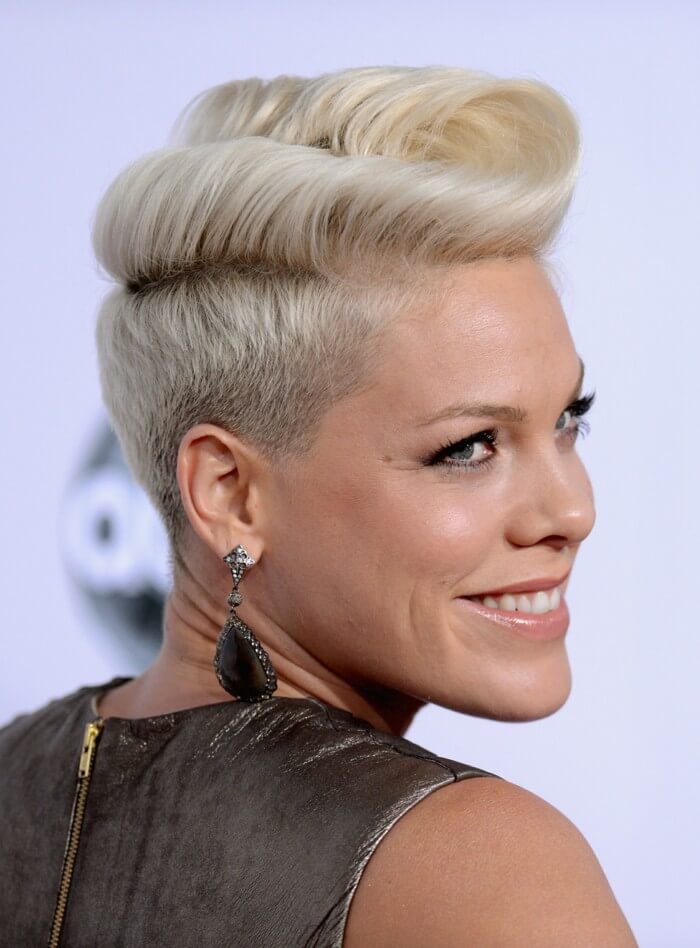 Side Shaved Quiff Hairstyle
The quiff has been preferred among men of all age groups. You can see this style adopted by a toddler to professional men to old men.
Side Shaved Quiff Hairstyle originated onto the scene during the '90s. Since then, the style has instantly turned into a favorite hairstyle among people.
Shave off both of the sides of your hair and give a messy volume in the front section.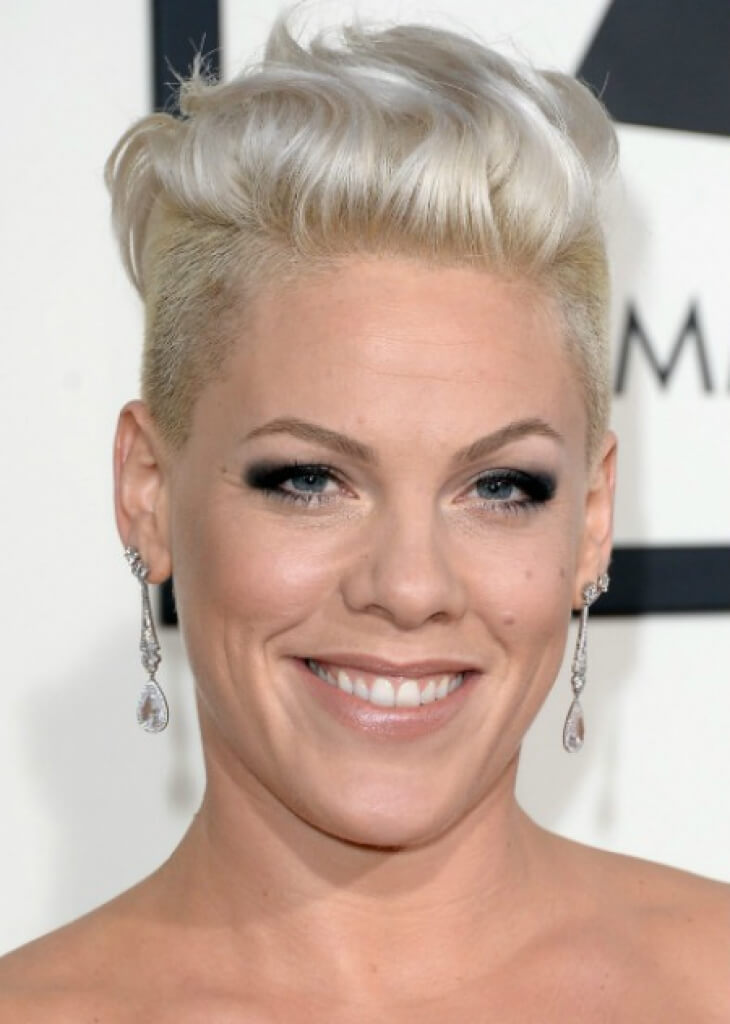 Rockabilly Hairstyle with Quiff
Do you have beautiful; blonde and short hair? And are you running out of ideas on how to style this hairstyle?
Well, then for you, Rockabilly Hairstyle with Quiff can be an ideal option for you to look perfect.
Basically, it will be a remarkable hairstyle if you can carry it properly. Try to give a spiky look by making the middle section strand spiky.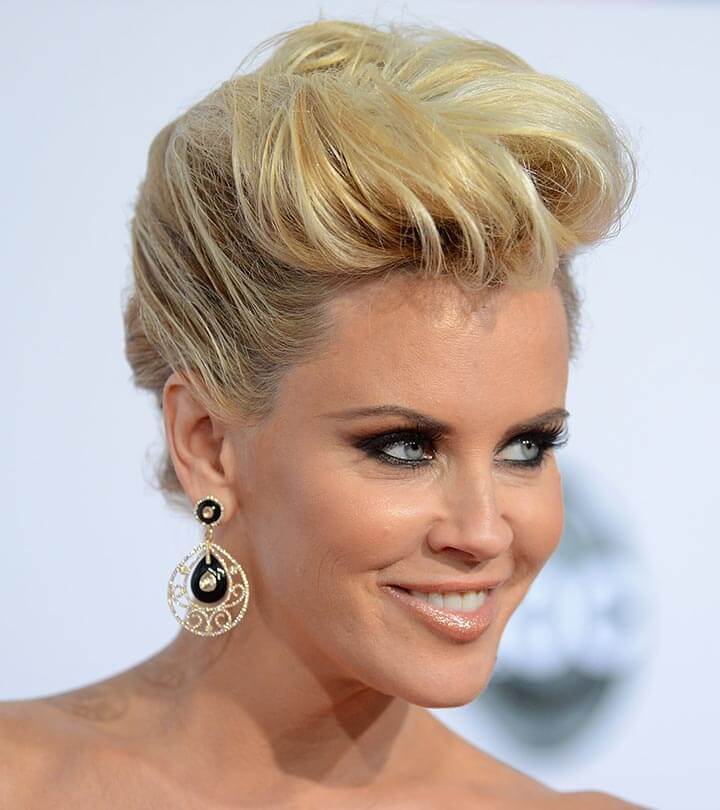 Quiff Hairstyle with Purple Hair
If you have really short hair, you can surely go for this beautiful and exceptional hairstyle. By highlighting the entire part of the hair with purple color, you will be able to stand out loud amongst the crowd.
And then shave off both the sides a give a voluminous touch to your hair as well to get the Quiff Hairstyle with Purple Hair.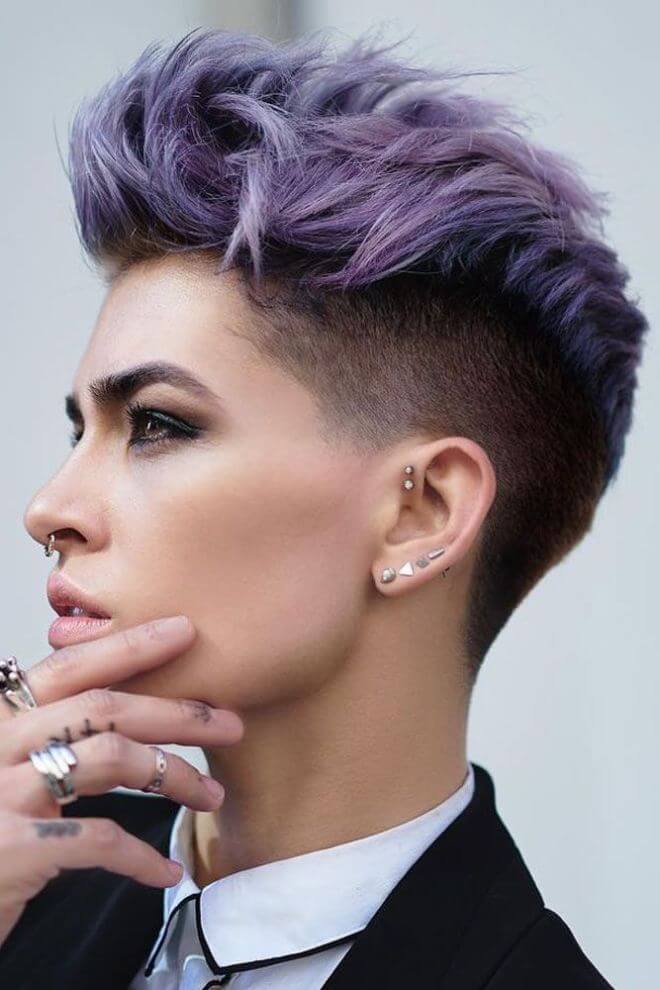 Edgy Quiff Hairstyle
For this specific style, the best aspect is that undercut hair functions well. It works well with curly, straight, or wavy hair types.
Moreover, it could be worn in different ways, counting street or classic styles. In this Edgy Quiff Hairstyle, women can try disconnected, curly fringe, side-swept undercut or slicked back. You can sport the look anywhere.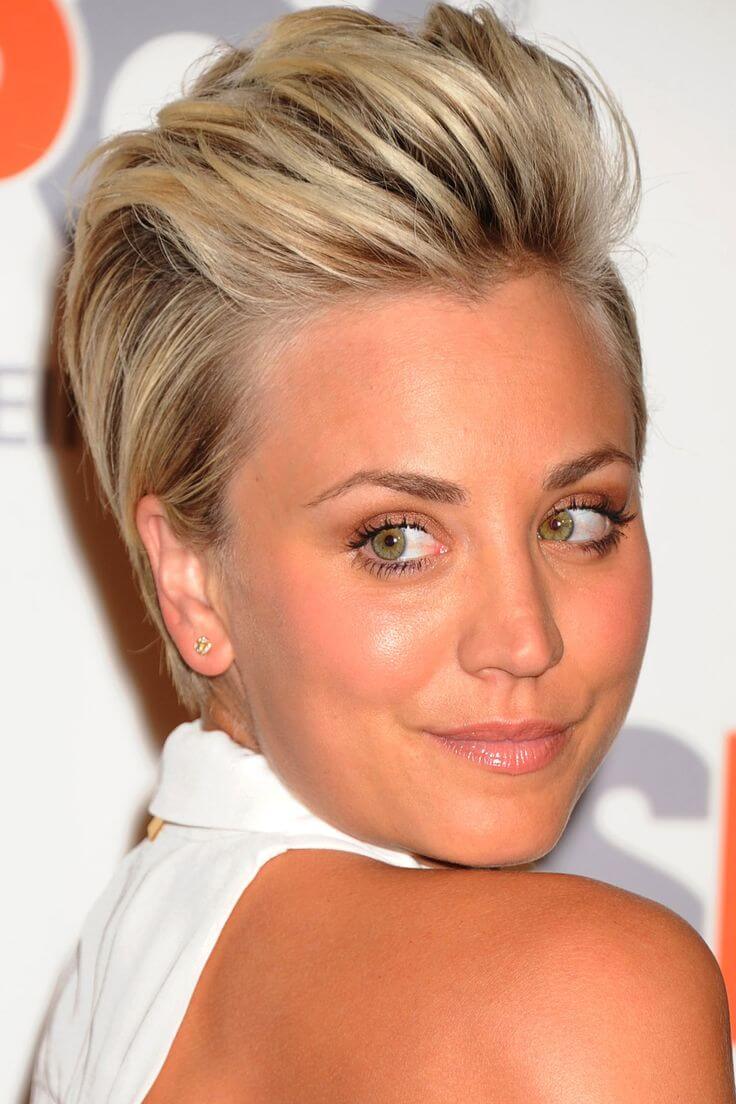 Pixie Quiff Hairstyle
Brunette is a stylish hairstyle that is meant for every woman, irrespective of her age as it brings out the beautiful version of her to the outside world.
The Pixie Quiff Hairstyle is one such hairstyle that makes the best use of the Brunette style and makes it look even better than earlier.
Shave off both the sides and then give a voluminous touch in the middle section strands.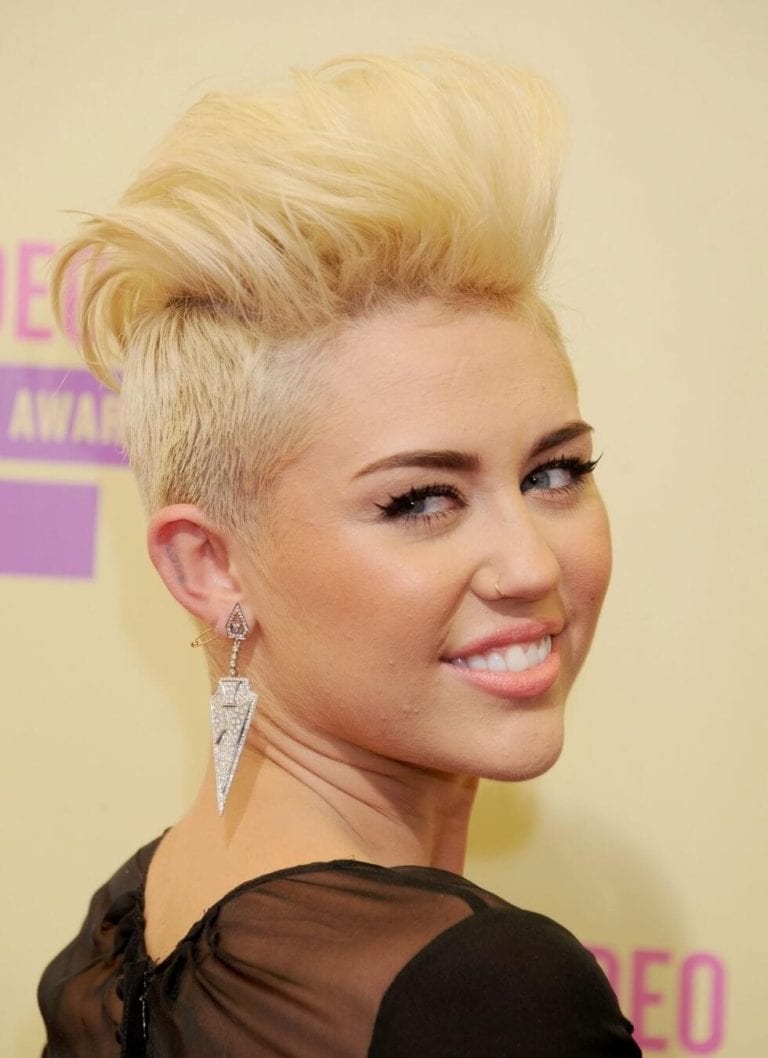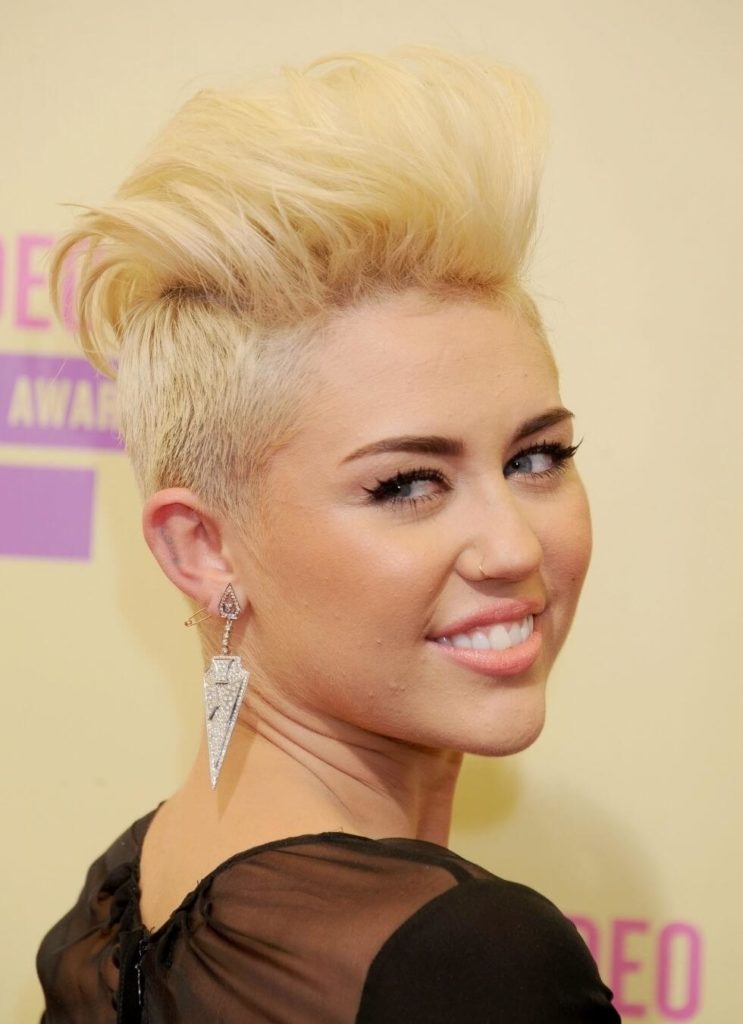 Pompadour Quiff Hairstyle
Some women's hairstyles are as silky as the fade. There is something unique regarding the recently cut in spray-paint-based effect.
This Pompadour Quiff Hairstyle actually creates a fade some shades sharper as compared to a classic quiff.
The style is such that the fade effect is applied to long messy hair. It is an impeccable partner for hair on the face.
Side Fade Quiff Hairstyle
If you are opting for the finest and absolutely exceptional hairstyle, you have to make sure that you choose this one.
In this specific style, you have to make both of the sides shave off and then give a spiky volume in the middle front section as well. You can try the Side Fade Quiff Hairstyle anywhere anytime.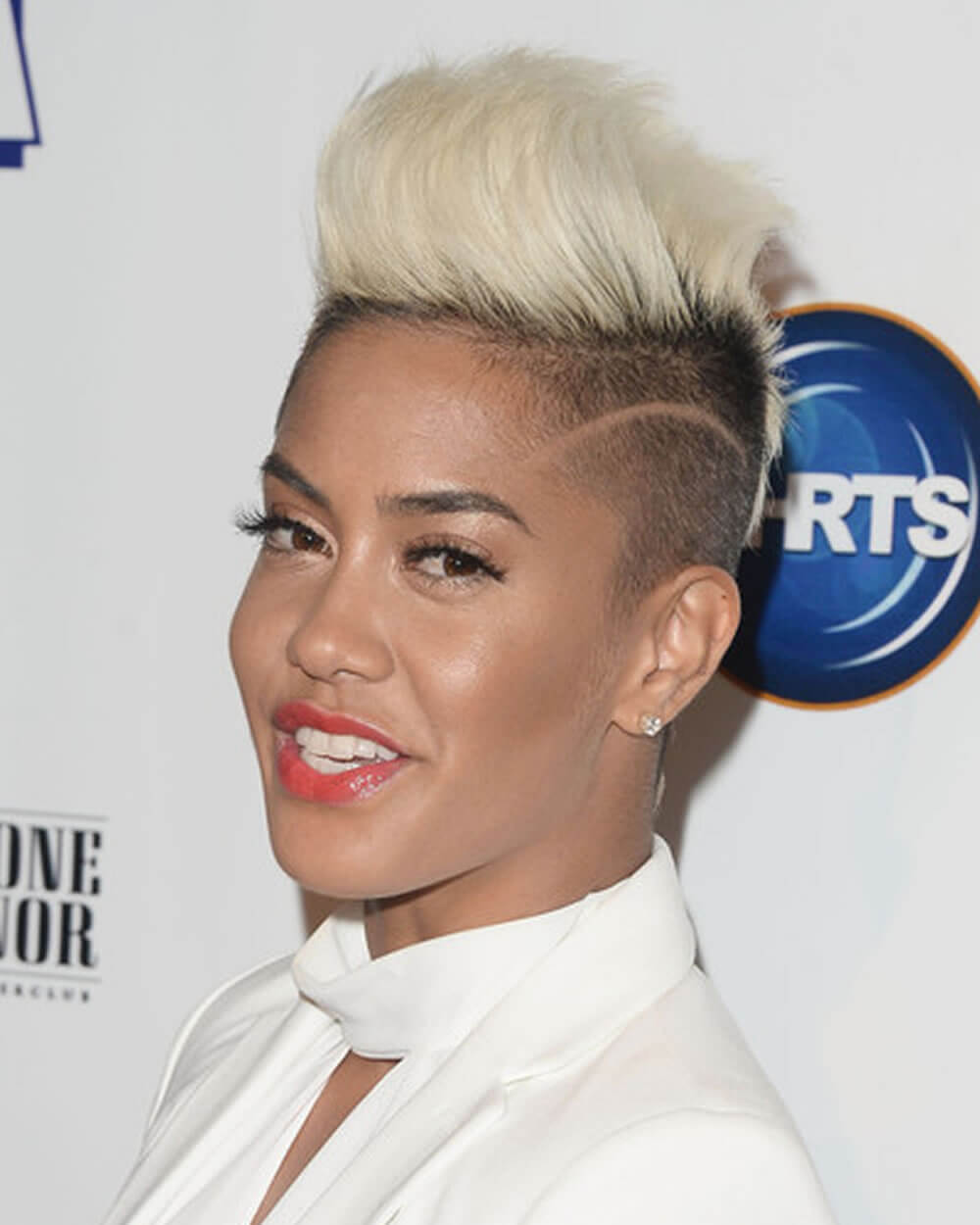 High Wave Quiff Hairstyle
The hairstyle lets you understand the advantages of selecting the edgy style. The fact related to style is it has sufficient shapes to suit women with different face types.
If you have a square, oval or round-shaped face, this High Wave Quiff Hairstyle is the best. You can effortlessly achieve a fresh, edgy cut post discussing with any hairstylist.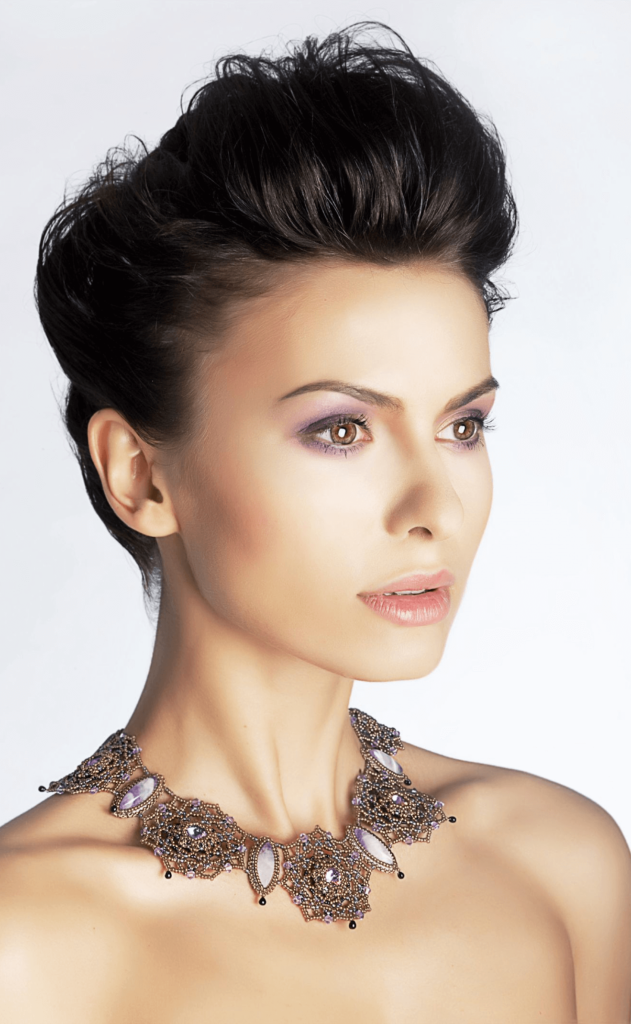 Short Blonde Quiff Hairstyle
In recent times, girls with short blonde hair opt for the finest and exceptional hairstyle, which will provide a bold and smart look.
So, make a side part in your hair and then add some volume in the front strands to give a quiff shape as well. The hairstyle looks absolutely ravishing and beautiful on you.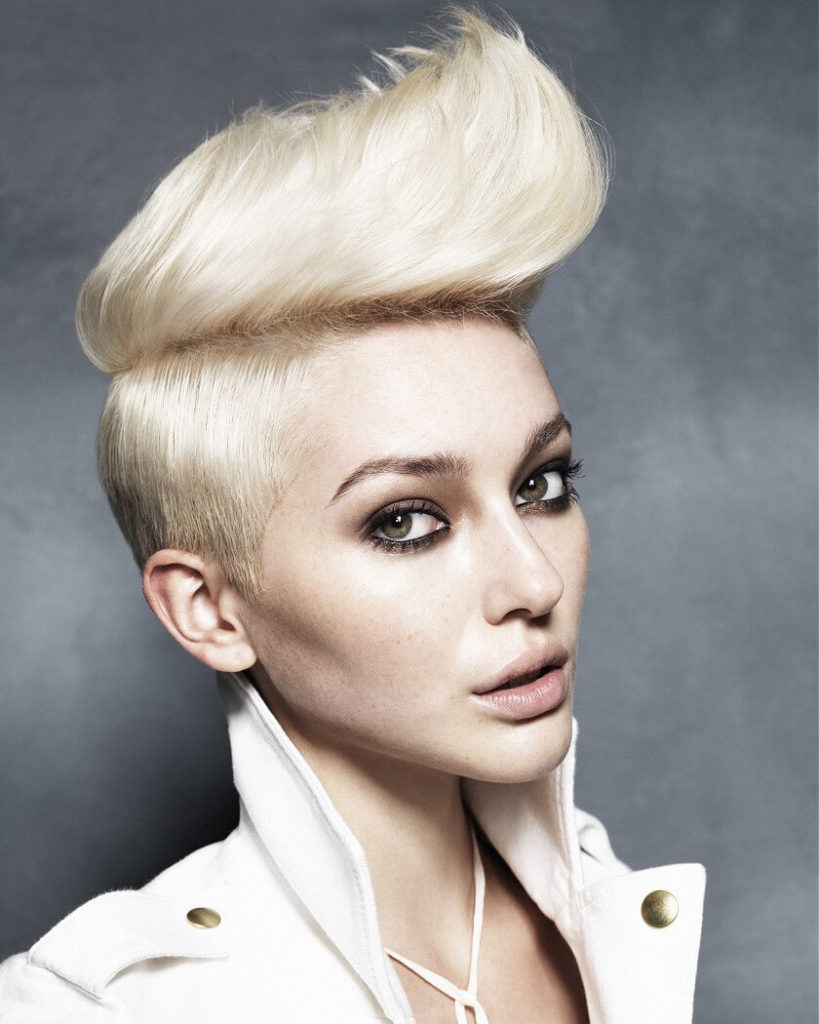 Purple Rockabilly Quiff Hairstyle
Girls with short and thin blonde hair can easily try out this Purple Rockabilly Quiff Hairstyle. Not only it is contemporary but it offers you a smart and bold look at the same time.
This cut makes the look edgy and the front spike creates an attractive look as well. You can try the unique hairstyle anywhere.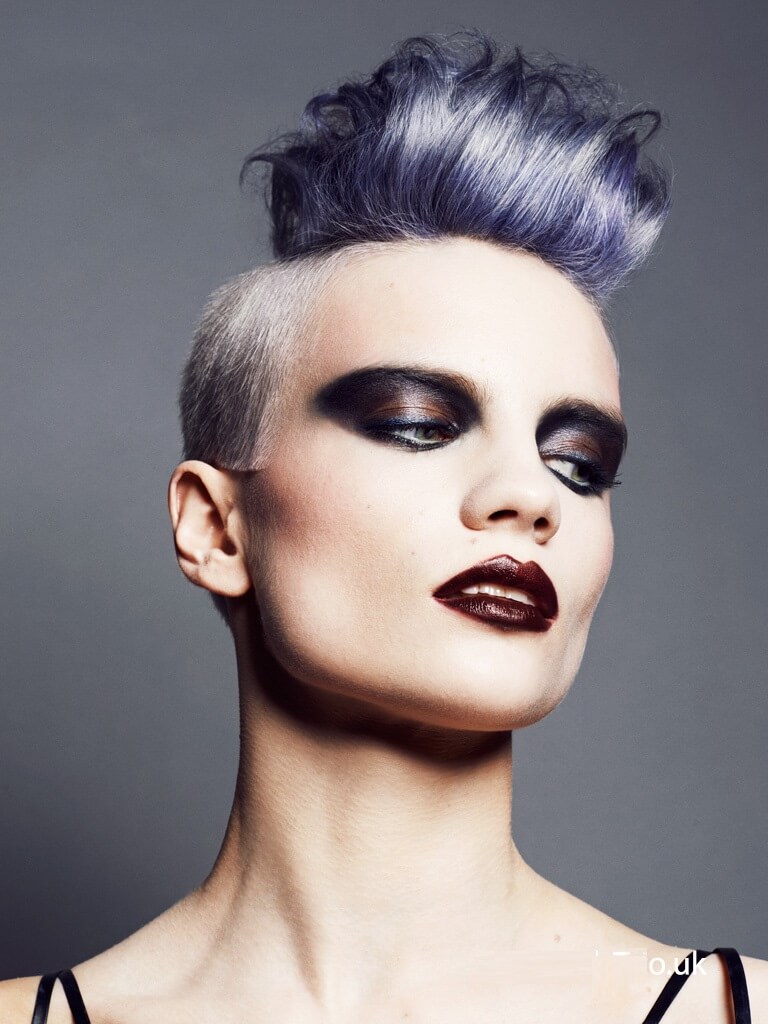 Youthful and Sleek Quiff
If you're a teen wanting to try out new haircuts but are slightly worried they'll make you look older, look no further; we've got the perfect look for you.
This sleek quiff hairstyle is slicked back and shorter on the sides, bringing attention to your silky straight hair and retaining a youthful look.
Punk Rock Quiff
Nothing says punk rock like a platinum quiff hairstyle with dark roots to match your dark sense of fashion.
If you've been looking for a fashionably angsty hairstyle to match your punk look, there's no better pick for you than this short haircut.
Professionally Kempt Quiff
The best quality of the iconic quiff hairstyle is its versatility. Instead of using it to showcase your punk rock personality, you can also get a sober and kempt quiff haircut that's appropriate for professional environments.
There's no better way to make a fashion statement at work than with a powerful yet neat quiff hairstyle.
Two-Toned Quiff
If you're looking to make a statement with your hairstyle, a fashion-colored quiff will surely get the job done.
While you're at it, why not opt for a two-toned look as well? This yellow and silver quiff is the perfect example of how you can make a statement with your hair.
Sophisticated Quiff For Older Women
Who says quiffs are just for the youth? This sophisticated quiff hairstyle is the perfect pick for older women who are not only looking to make a statement with their hair but also prefer comfortable hairstyles that are easy to manage.
Silver Statement Quiff
Although a two-toned quiff is a bold statement to make with your hair, a monochrome silver look is just as, if not more, powerful.
The sides are tapered and buzzed at the ends while the quiff gives your waves the perfect voluminous finish you've been searching.
Salt and Pepper Quiff
Instead of feeling down when you start to see white hairs, think of it as the perfect opportunity to get this classy, chic, salt and pepper quiff. This quiff hairstyle is the ideal way to show off all the textures and highlights of your hair.
Choppy and Modish Quiff
If you're someone who likes to get with the times, opt for a choppier quiff, as bedhead hairstyles are all the rage nowadays. This trendy quiff hairstyle looks best on dark hair and complements oval faces perfectly.
Ruby Statement Quiff
If you want to add a pop of color to your hair but brighter colors seem too daunting, a gorgeous shade of ruby or maroon is the perfect place to start.
Keeping the sides your natural hair color will retain a youthful look and allow you to make a two-toned statement without going overboard.
Spiked and Rebellious Quiff
We can all admit that we have a rebellious teen inside of all of us, no matter our age. Last but not least, this spiked quiff is the perfect way to showcase the mischievous and bold side of your personality.
FAQs
How to ask a barber for a quiff?
A quiff is most commonly a male hairstyle, but women are also beginning to don the fun hairstyle. Most barbers know what a quiff is, but if they don't, here are a few traditional quiff measurements you can ask of them.
Ask for a close shave, about #1 or a #½ on the neckline with a mid-level fade going upward. The top and sides should blend into one another with no disconnect. The hair on the very top of your head is the longest with a quiff hairstyle, so ask the barber to keep the hair at the top longer.
How long should a quiff be?
Traditionally, the hair at the top of the quiff is about 3 inches long.
What is the hair length for a quiff?
There is no hair-length requirement for a quiff, but you should have enough hair for your barber to work with. The average length for the top of the quiff is about 3 inches, so you should have at least this amount available around your whole head when you go in.
If you want to get some amazing and absolutely exceptional look on short hair, choosing the Quiff Short Hairstyles would be absolutely perfect choice for you.