The fashion trends change from time to time. A certain trend that is ruling the charts now will soon be replaced with another style. While new trends replace the old ones, you can be rest assured that the old styles will also come back, with certain alterations. These small changes give a new feel to the old trend. One such trend is that of the undercut hairdos.
This hair style was first spotted during the Edwardian period, and became popular from the start of the 1920s to the 1940s. Then it went out of fashion, only to resurface in 2010. During the Edwardian age, the particular haircut was popular with men only. Men of limited means, especially belonging to the working classes, who were not financially sound to hire the services of a reputed barber, opted for undercut short hairstyles. But during recent times, this style has found popularity among women as well.
Undercut Slick Back Short Hairstyle
When discussing undercut hairdos, the first style that has captured the fancies of women of all ages is the Undercut Slick Back Short Hairstyle. Staying true to the basic nature of this trend, the hairstylist will buzz off the back and sides with precision. It will leave longer strands on the top of the head. The look is not for all, and if you are not confident, then it is better to keep away from this hairdo.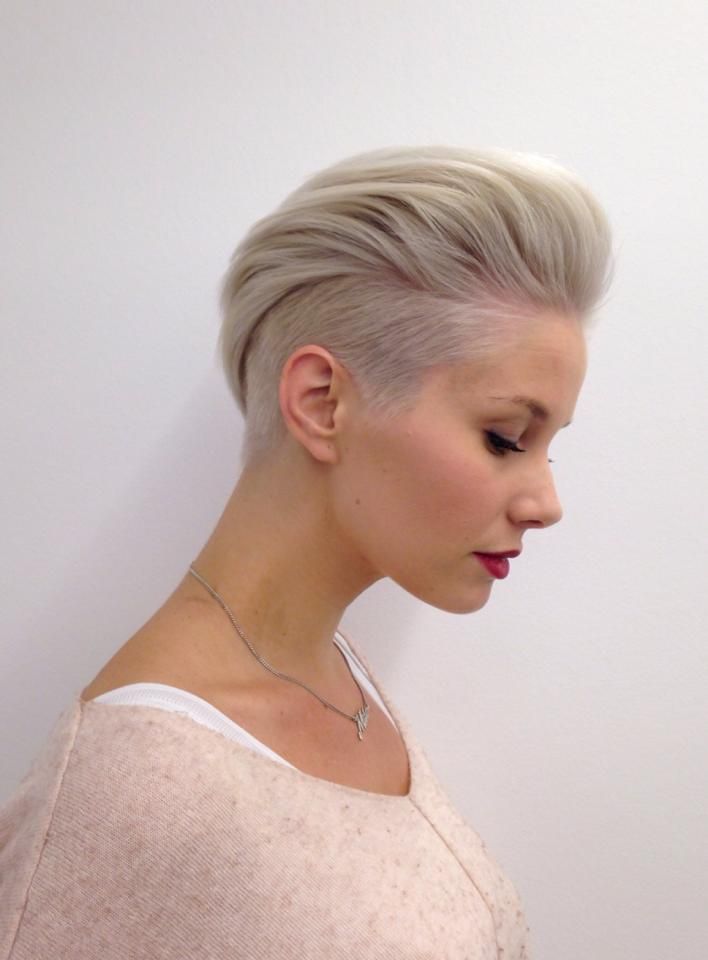 Undercut Quiff with Purple Hair
Women working in the showbiz or the fashion industry not only get information about the hot trends is advance, but also get to try quirky styles, without worrying about what people will say. If you want to highlight your bold personality, and your love for purple locks, then opt for the particular hair tint, and then go ahead, and give yourself a new look with the Undercut Quiff with Purple Hair. The longer strands on top will have purple color, while the buzzed part will highlight the actual hair tint.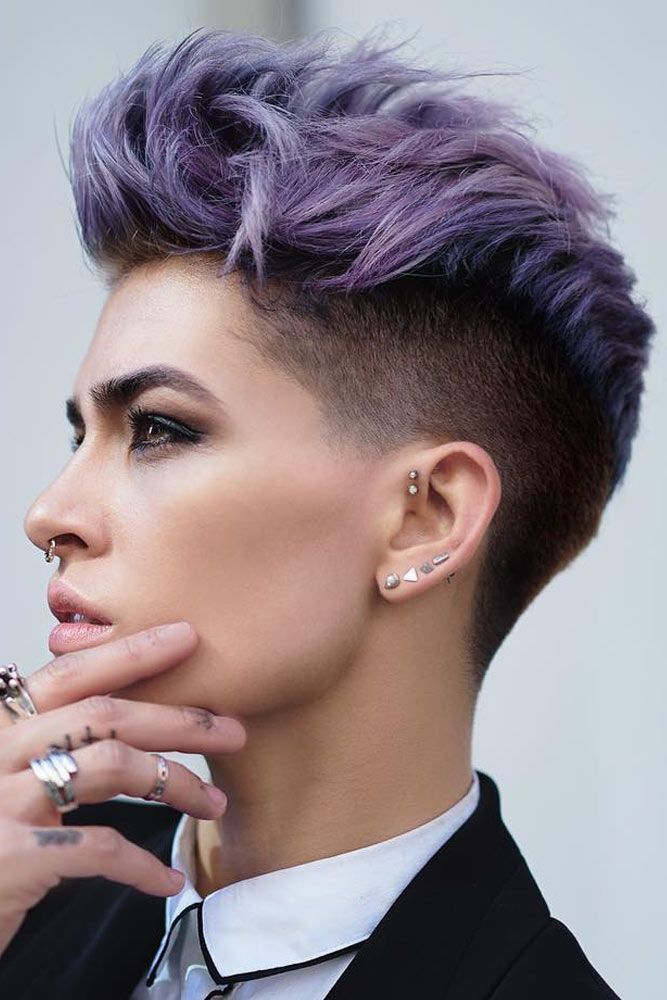 Undercut Bowl Hairstyle
If you are looking for something that is unique but not as bold as the earlier cut, then you need a subtle version of the undercut hairdo. The Undercut Bowl Hairstyle is one that will offer you the desire results. Though it is much toned down, it is rare enough to give you a distinct identity in the room. If you follow fashion magazines, then you must have seen supermodels with this hairdo.
High Quiff Undercut Hairstyle
If you desire to imitate the unique hairstyles of Kelly Osborn, then you must opt for the High Quiff Undercut Hairstyle. As the hair strands on the top of the head are longer than in other Quiff styles, you can use a hair gel to place the segment in any side you wish. In case you want to flaunt the quirky style, then you can use a holding spray to make the tresses stand in the middle of the head.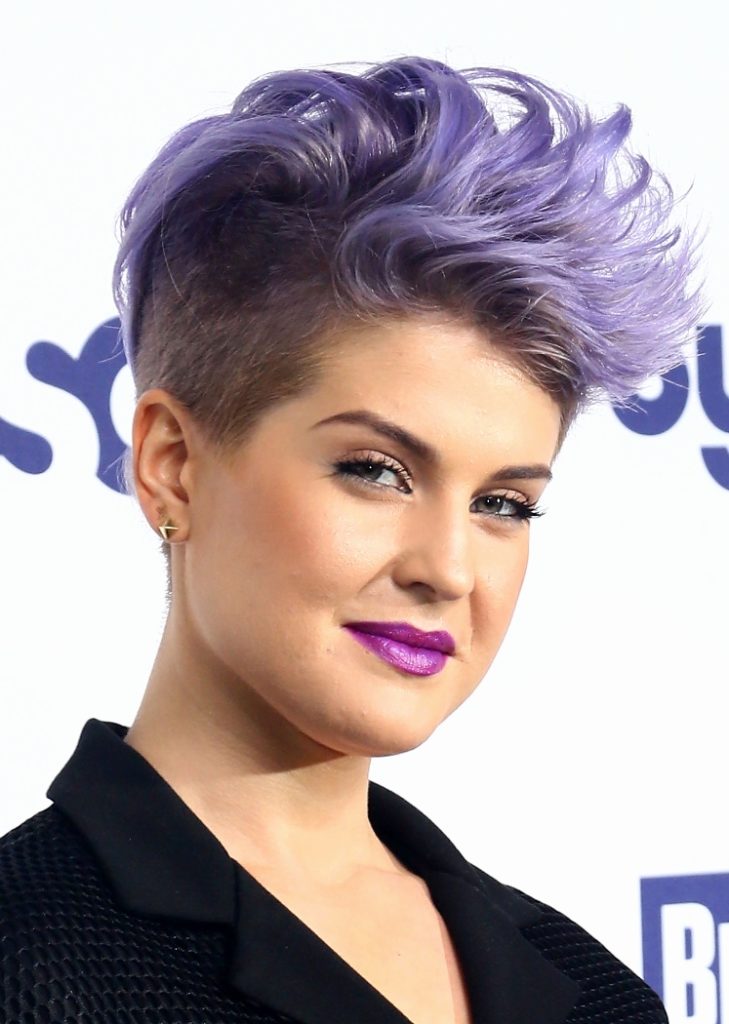 Faux Hawk Undercut
Another hairstyle that Kelly Osborn has sported on several occasions is the Faux Hawk Undercut hairdo. She has a bold nature, and if you are like Kelly, then you will be able to carry any weird look with panache. She often uses bright colors to highlight the hair in the middle of her head. It makes the haircut even more pronounced. It is the perfect hairdo for your porn night, if you have followed an unconventional path for the rest of the year.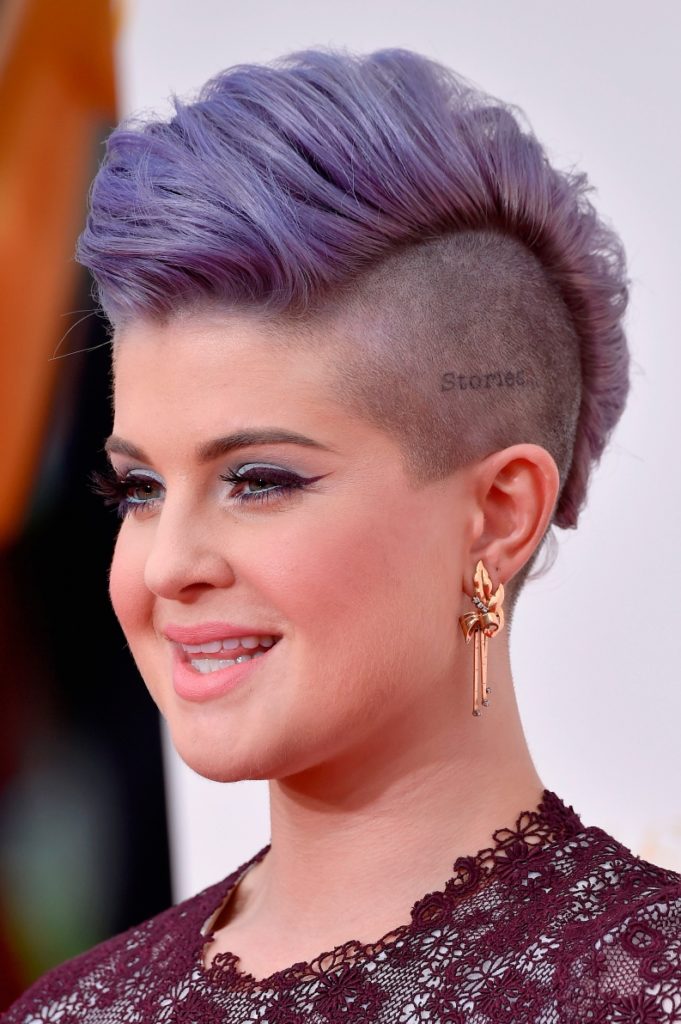 Undercut Pixie with Side Bangs
Women who are young and daring can opt for the Undercut Pixie with Side Bangs. The look is very rare as candidates go for it only on special occasions. If you are in college, then you can try this look without any hesitation. But is definitely not the hairdo if you work in a 9 to 5 office setting. Most of the hair is buzzed off, with only a small segment that originates in the middle, and falls as a bang on the forehead.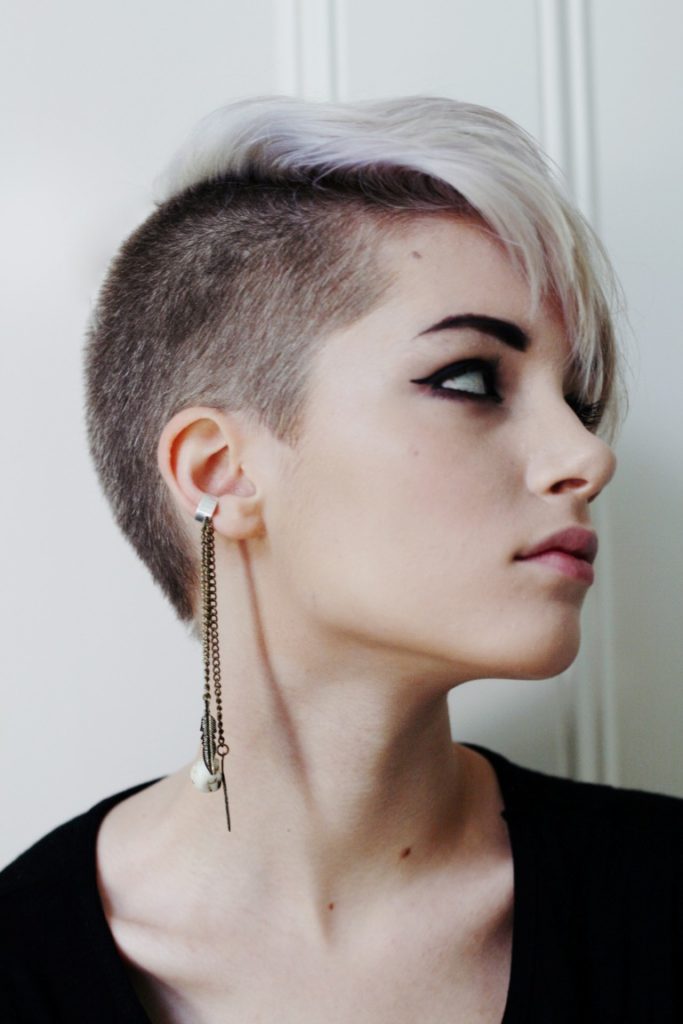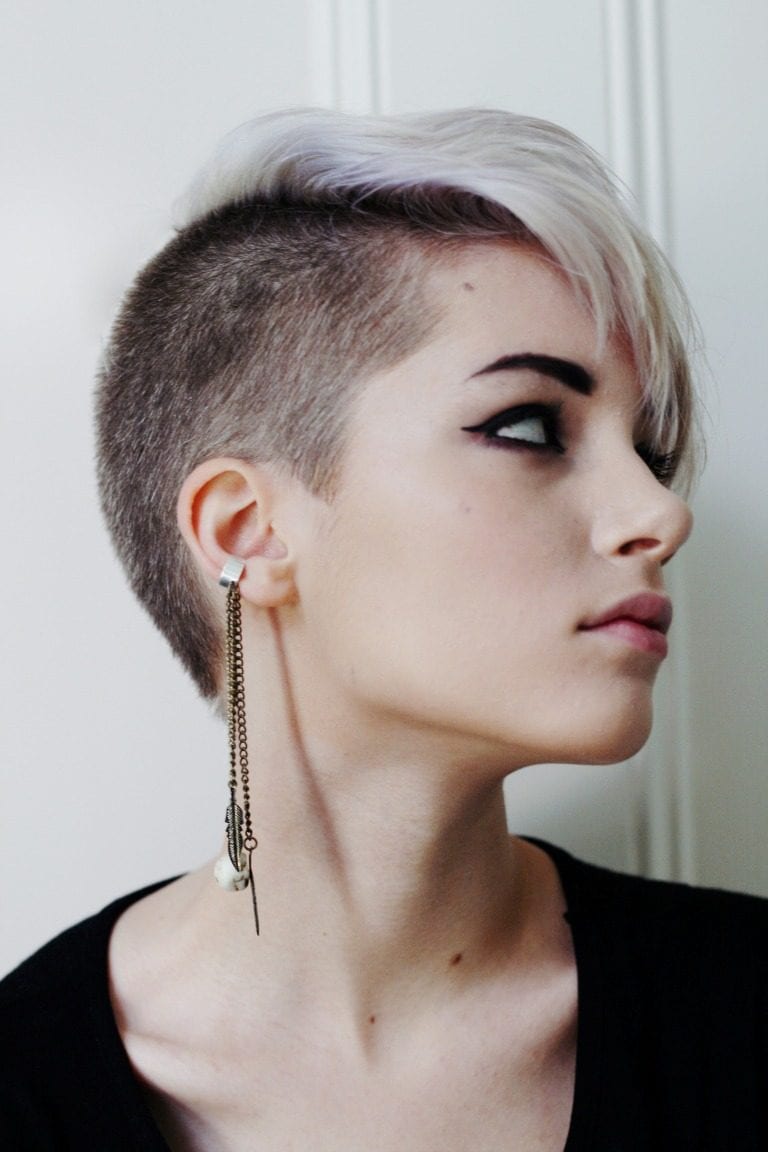 Undercut Short Curly Hairstyle
If there is an undercut hairdo that will suit a candidate who works in a regular office, then it has to be the Undercut Short Curly Hairstyle. Women who have soft curls or wavy locks will look best in this hairdo. It is perfect for candidates with heart-shaped or oval face. The presence of longer hair strands on top, and shaven sides, add drama to the entire look. Tomboys often opt for this style.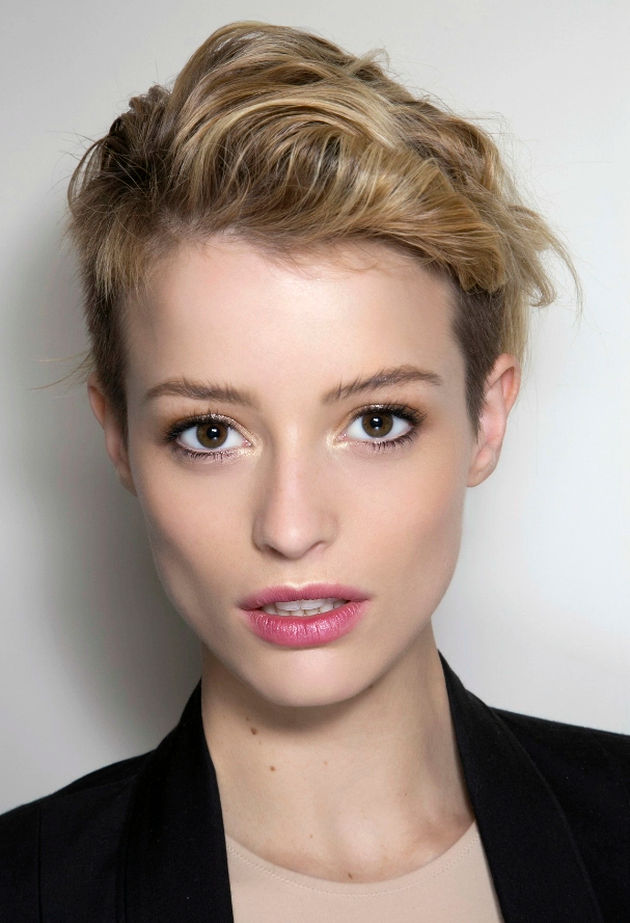 Pointy Spikes Undercut Hairstyle
As mentioned earlier, there are several versions of the undercut hairdo. One that allows you to highlight your spikes is the Pointy Spikes Undercut Hairstyle. To opt for this haircut, you need medium length hair on top. When the sides and back are shaven off, you can accentuate the hair on top with holding get. It will assist in creating spikes, which will set you apart from the others in the room.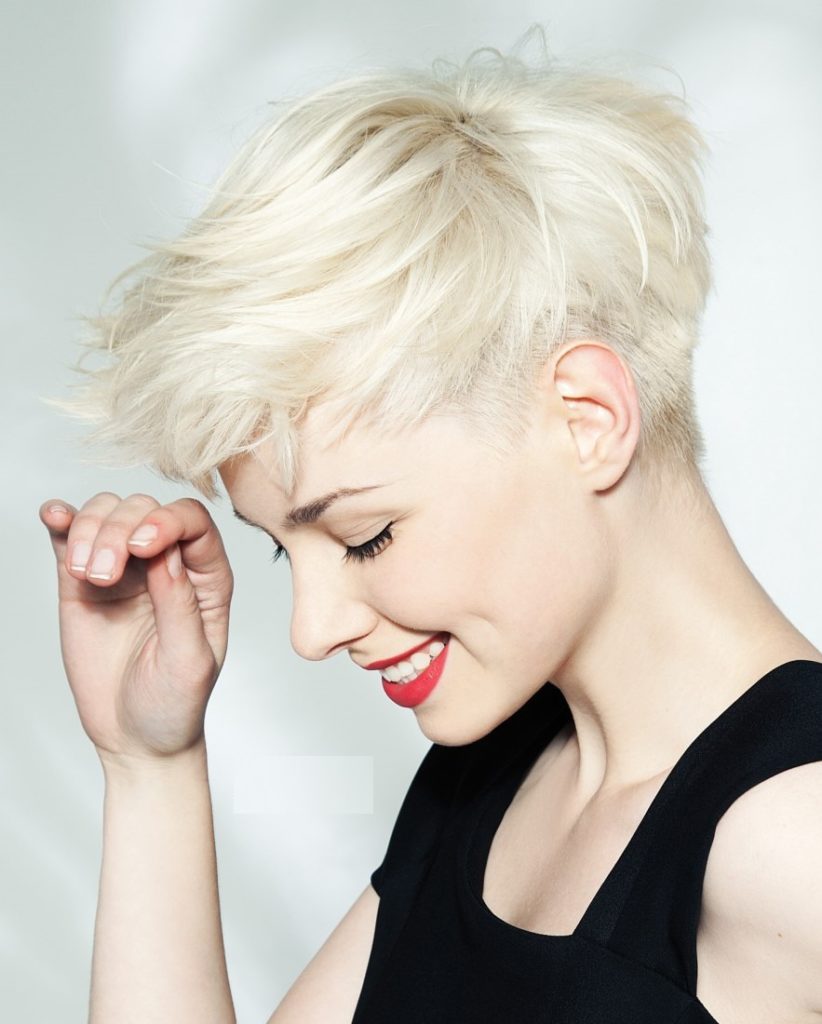 Brown Pixie Haircut with Green Highlight
Women with all kinds of hair can opt for the undercut hairstyles. But it is true that women with straight hair find it easy to maintain the look. If you have thick hair, then you will not need gel or spray to hold the strands in place. Women with thin tresses will need the assistance of gels and hairsprays. If you have brown and straight locks, then the Brown Pixie Haircut with Green Highlight will attract the attention of every person around you. Filter out the criticisms, and bask in your own glory.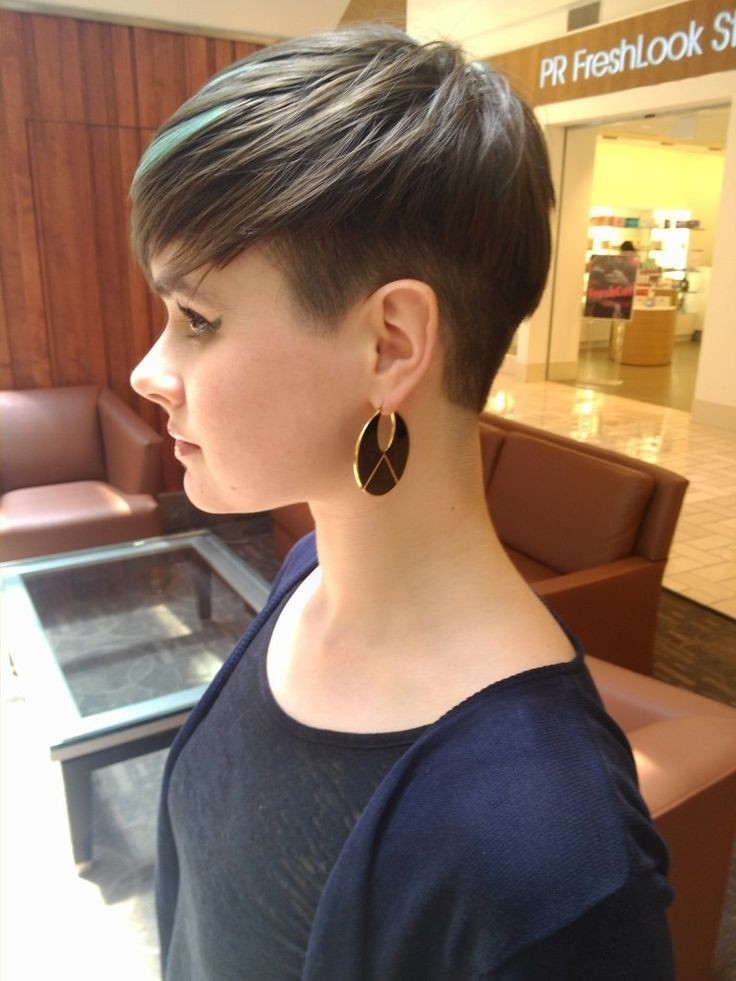 Mohawk Short Hairstyle
Pink is one singer who has been a strong supporter of short hairdos. In fact, she has a distinct liking for all kinds of undercut hairstyles. She has been spotted with the Mohawk Short Hairstyle on several red carpet events. It is the perfect that complements her strong face, and physique. If you have similar physical features, then you can be rest assured that the style will also accentuate your face and personality.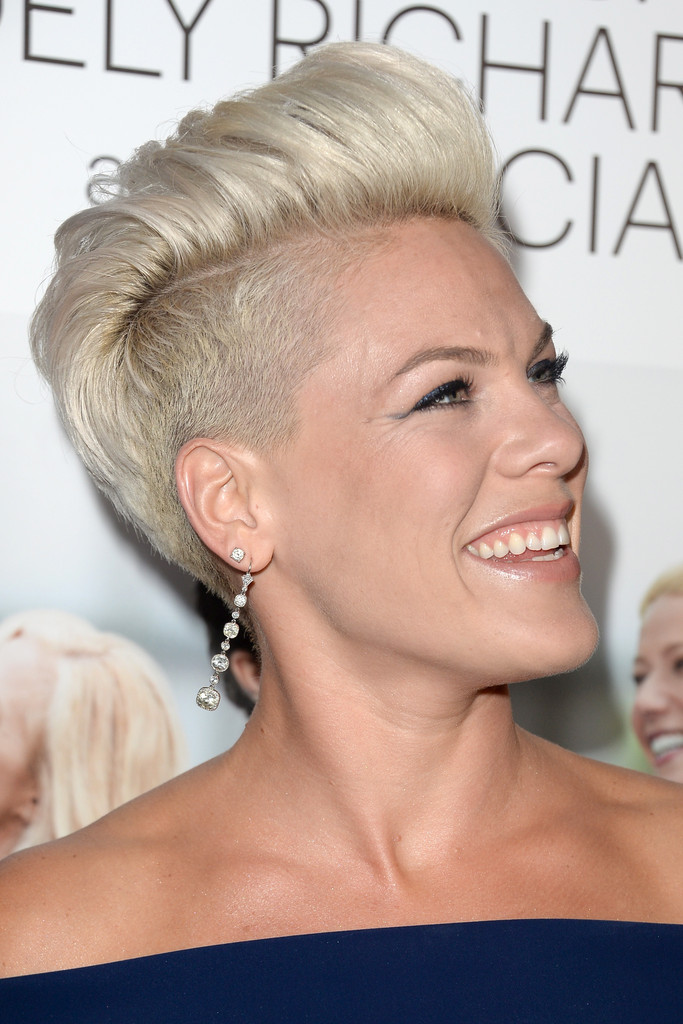 Undercut Retro Hairstyle
If you do not want to shave off hair from sides and back of the head completely, then you can opt for a haircut that allows you to keep hair a little longer. In case you want to sport the undercut look to a party that has a retro theme, then opt for the Undercut Retro Hairstyle. It will suit the occasion perfectly. Famous singer pink was also seen with this hairdo, and she teamed it up with a metallic boat neck short dress.
Slick Back Undercut Hairstyle
If you have a notion that the undercut look and gowns do not gel well, then you need to see the red carpet look of Scarlet Johansson, during one of her movie premiers. The quintessential girl was able to pull off this strong look with a lot of grace. She wore a deep green high neck gown, and added small drop earrings to finish the look. The hair on the top of her head was brushed back to give a sleek and futuristic look.
Undercut Short Inverted Bob Hairstyle
You need not spend thousands on shoes, clothes, accessories and bags to look like a supermodel. Changing your hair color and cut will give you desired result, if you succeed in picking the right hairdo. The Undercut Short Inverted Bob Hairstyle is one such look that will help you to create your own style statement with ease. It is edgy and futurists, but it is rather hard to maintain. So, if you are not fond of spending a fortune on hair care products, then it is better to give this look a miss.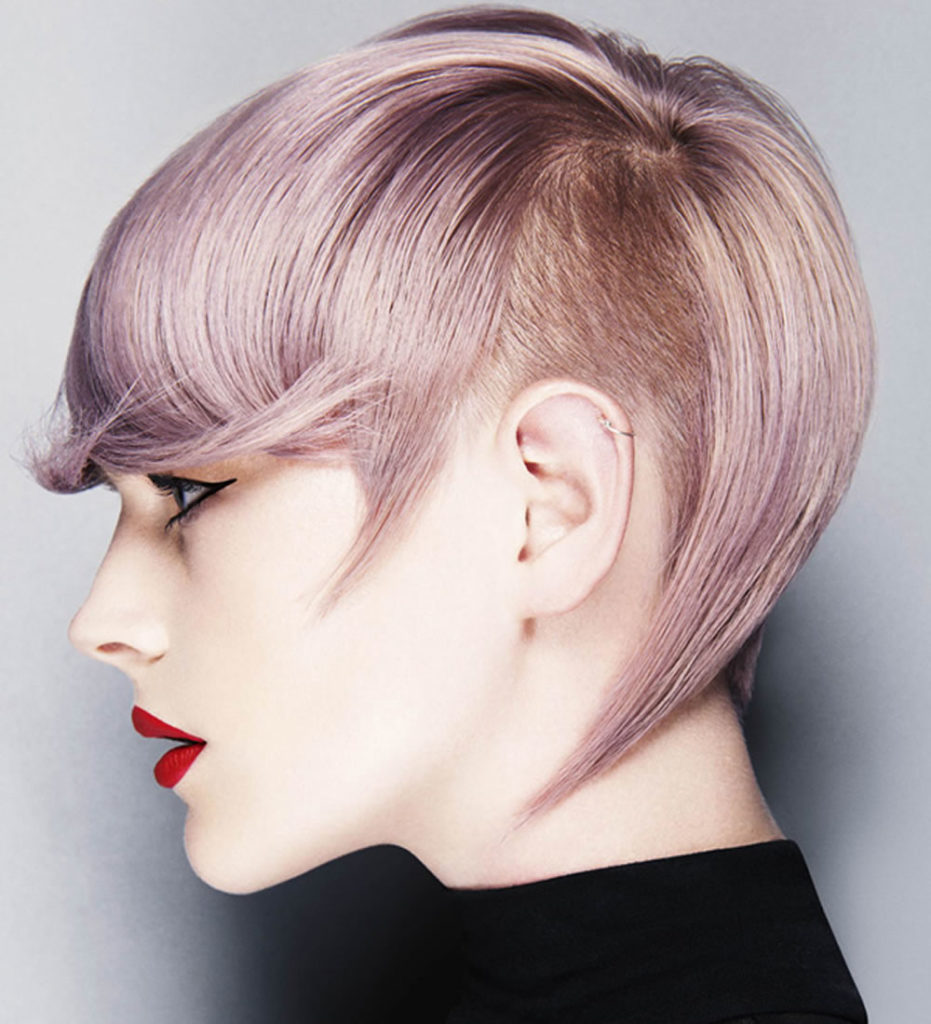 Two Toned Undercut Short Hair
The undercut hairdo is basically for the bold. Such women can carry themselves confidently in any situation. The Two Toned Undercut Short Hair is different from the similar undercut styles as it highlights two different shades. To attain this look, you need to color the top of the hair in a tint that sits in stark contrast with the color near the roots. Once you get the haircut, both colors will show on the sides.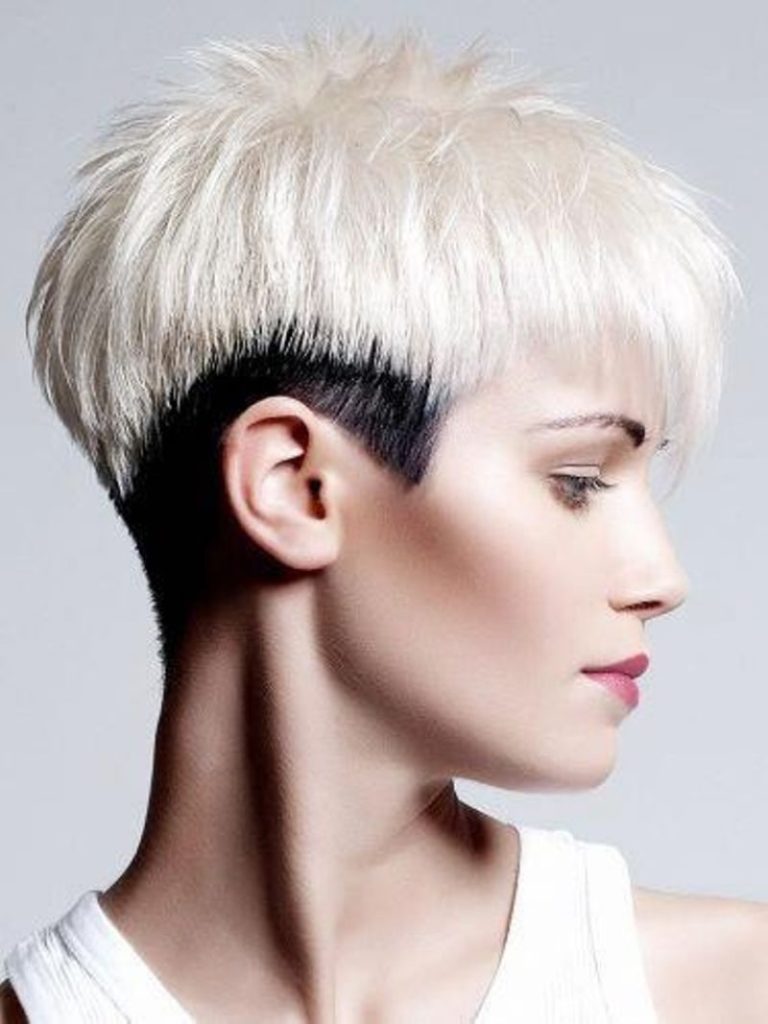 Short Curly Hairstyle with Undercut
For those women, who desire to create drama in daily life, with their hairdos, they need to opt for the Short Curly Hairstyle with Undercut. As the name suggests, women with wavy tresses or soft curls, will be able to do justice to this hairdo. It is unique and super-edgy. So, take the advice of the experts before going under the knife.
All the undercut short hairstyles, which have been mentioned in this article, will highlight the edgy personality of the today's women. Some may find it difficult to carry the look on a daily basis. If you have the same doubts, you can get in touch with the hair experts.
They have information about the fresh trends, but they will also keep your age and face structure in consideration. Then they will pick one hairdo that will complement your looks and personality perfectly. Let the experts work their magic and you can be rest assured that you will attain a look that will be a head turner.
15 Unique & Classy Undercut Short Hairstyles for Women
was last modified:
April 22nd, 2019
by