With passing time, we're not only getting better in technology but also other aspects of life. Creating hairstyles is an art form in itself, and it is evolving day by day. Women adore their hair and love to experiment with looks and styles. Just like an idea can change your life, a hairstyle can change your personality and charm. Hairstylists are doing experiments with everything from braids and buns to waves and curls and women are going gaga over them. The biggest inspiration for these hairstyles are the movies and runway shows.
Modern hairstyles can look incredible when you are young, but the challenge comes when you turn 50! But do not worry, here's a list of modern hairstyles for women over 50 that you can carry with ease and looks as ravishing as young women.
Large Outward Curls
Curls always look gorgeous. There are curls for every face! Large outward curls look beautiful with a side parting and 3D highlights. You can create these with a large round brush and a blow dryer. Just leave the ends a little loose. This look is perfect for an evening party.
Waves with a Twist
Beach waves are always a great option for any casual occasion. Ever thought of giving them a little twist? Use a medium barrel curling rod and add curls to your hair. Move your fingers through the hair, and you'll get a wavy-curly look!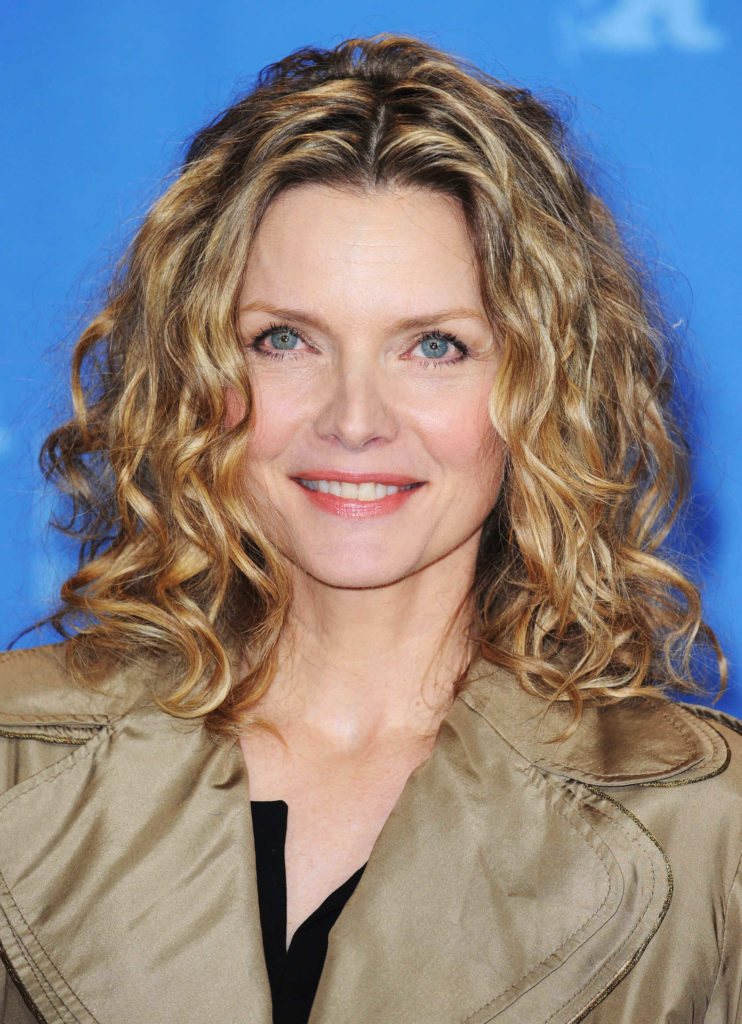 Sleek Center Part
Sleek straight hair, a few flip-outs at the ends, voluminous crown region and finally a center parting. That's how you create a perfect day look! The bangs add an extra appeal to this look.
Classic waves
Blow drying your hair is the easiest way to style them. Creating well-defined waves is always a classic option. Add volume in the frontal section (in the bangs, if any) and you are good to go for brunches and dinners.
Beach Waves
Start by using a small barrel curling rod from the beginning of your hair to the ends. Run a comb or a brush through them to create a messy look. You can use a salt spray before styling to create the beachy look. Give a messy parting, and voila you're done!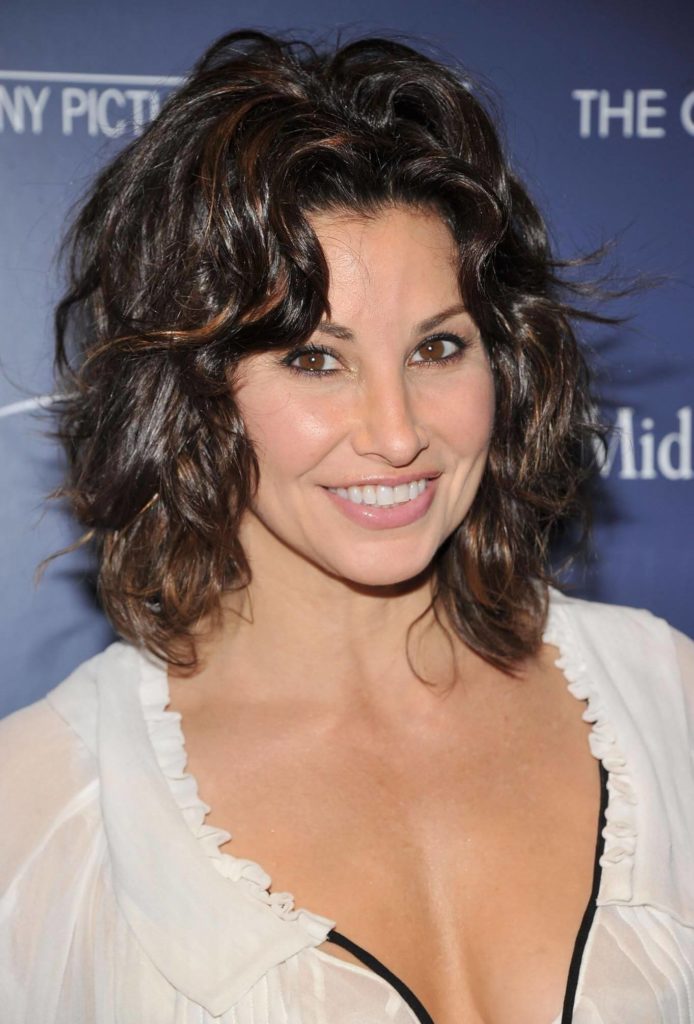 Voluminous Updo
Creating a voluminous updo is always a great option for a fancy function. All you need to know is how to backcomb your hair.
Keep it Natural
If you have straight hair with some natural waves, then you don't have to put in extra efforts to look gorgeous. And for the ones who want to create this look – use a blow dryer to straighten your hair and then flip out the ends. A center parting looks beautiful with this look.
Long Waves
Want to look like a princess from the most beautiful hair? Get waves in your long tresses. Start them from the mid-length till the ends. Waves add volume to the hair and look gorgeous for party events.
Loose Barrel Curls
Adding curls to the ends of your hair using a large barrel curling rod creates beautiful loose curls. You can brush them to give the look of waves. It is a perfect day look.
Messy waves with a Bouffant
Creating a bouffant in the crown region is the best way to add volume to hair. Now, if you have long hair, add messy waves to enhance the bouffant. Part your hair on the side and flaunt the look at fine dinners and parties.
Pin Straight Hair
I am sure everyone owns a straightener these days because that's all you need to create a sleek classy look! Part your hair from the side and add serum to your hair to make them shine.
Long Barrel Curls
Want to look sexy for a date night? Use a large barrel curling iron to add beautiful long curls to your tresses. Part them on the side and finally (the head turner) take all your hair and let them fall on your shoulder over that super sexy dress you just bought!
Waves on the front
Adding waves just in the front section can create a corporate look. Keep the rest of the hair straight and just add inward flips to the ends. You're now good to go for a meeting or a conference.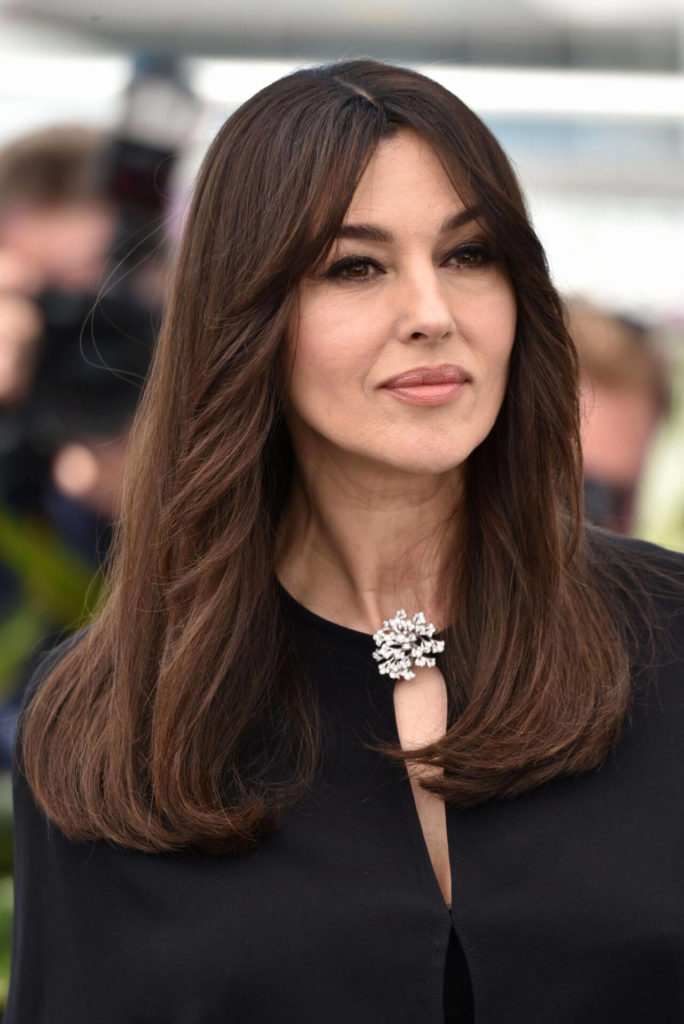 Fringes and Waves
A fringe cut looks good on the oval, oblong and heart-shaped faces. Adding well-defined waves to them create a chic look. You'll look younger and prettier.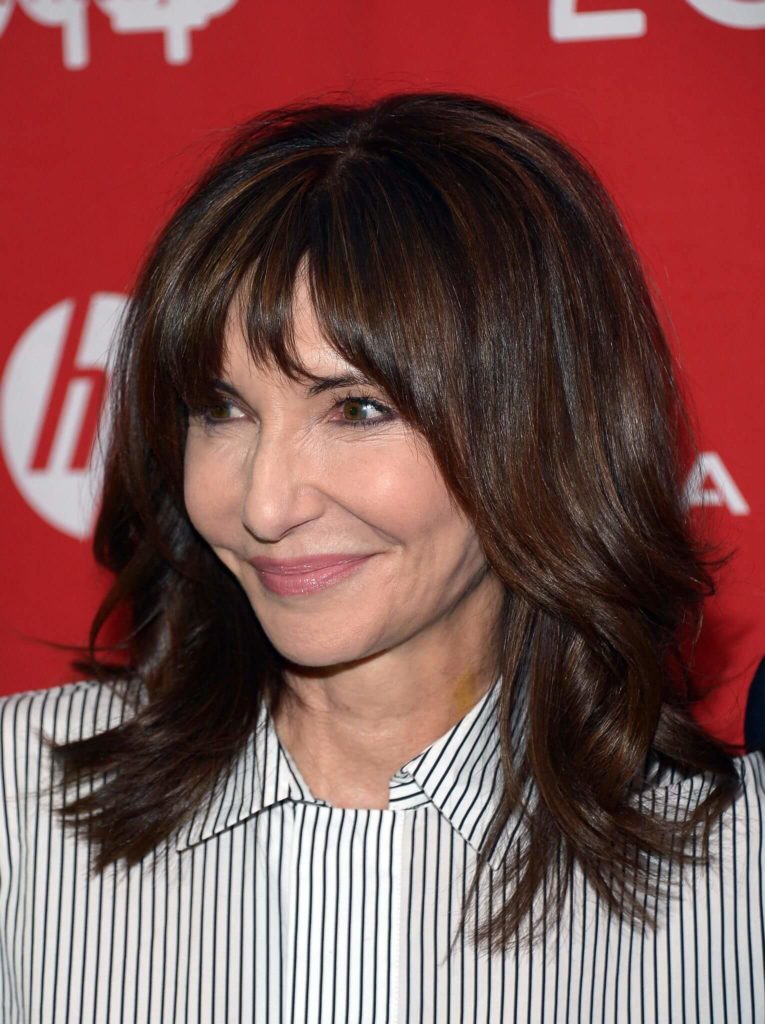 Voluminous slicked back
A little backcombing, a lot of hairsprays, and 3D hair color – that's what makes you look sexy for a party. The slicked-back look is a very trendy one these days and not only women, but men are also opting for it.
Messy beach waves
Roughly brushing your beach waves will give you the perfect messy look. Twisting random pieces of hair around a one-inch curling rod after using the salt spray is the best way to attain this look. The curls need not be in the same direction or pattern.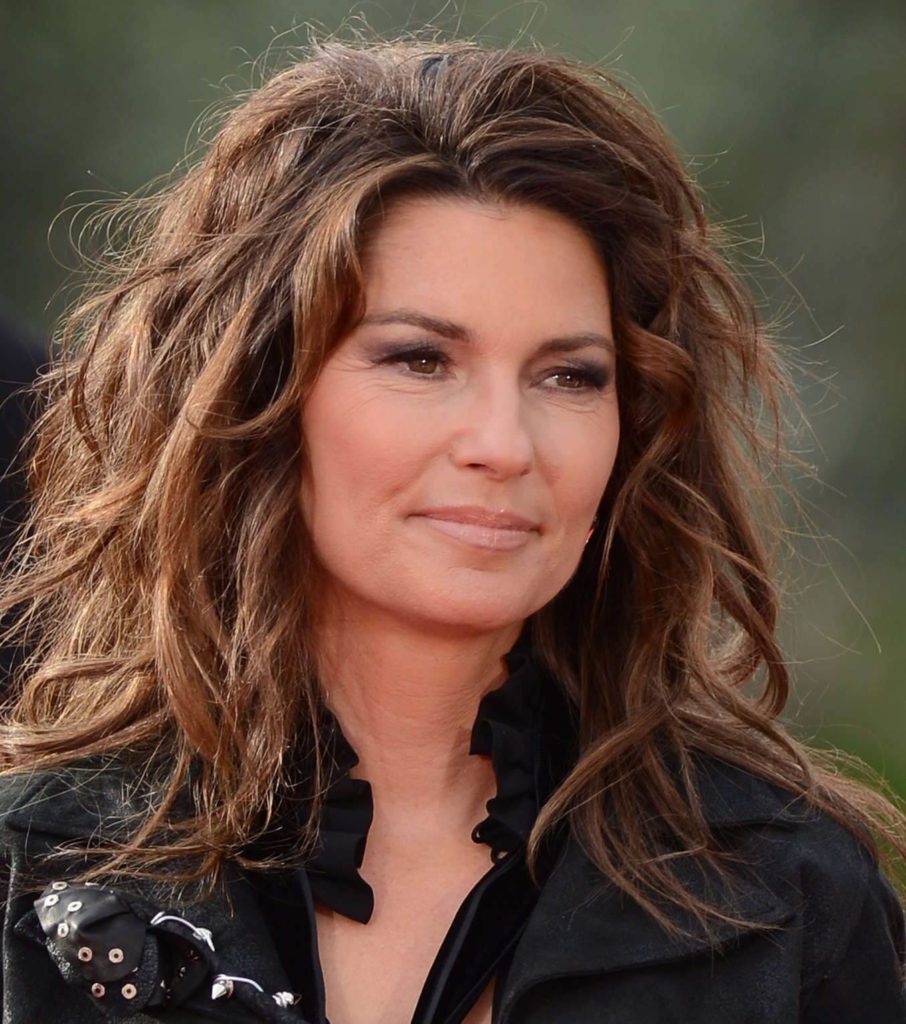 Classic ponytail
Straighten your hair and take all of them on one side tying them into a ponytail. This is a perfect look for a fancy dinner party or a daytime brunch.
Simple blow dry hair
All women look gorgeous in blow-dried hair. The look is versatile and perfect for any and every occasion. You can wear it all day long!
Going blonde
The Blonde color looks really nice on fair skin tones. You can always opt for it to hide away your greys. Leaving a few centimeters from the roots can add depth to the hair.
Side swept bouffant
Adding volume to the side swept section of the hair makes them look voluminous as well as very stylish. Adding waves creates another gorgeous look. You can style this look for any evening occasion.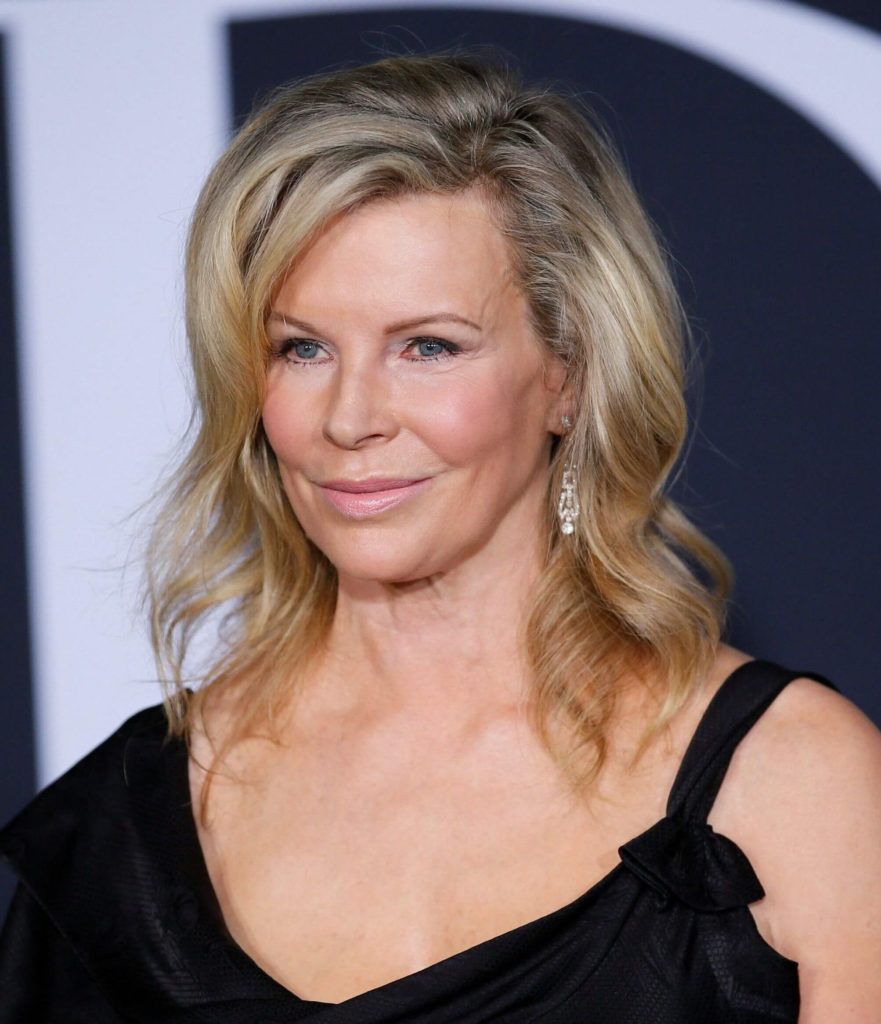 Flipped over bob
Want to look timeless and classy? This look is just the perfect. Flip your bob cut hair on the side instead of parting them and you'll get the corporate look just right. The style looks very beautiful on naturally straight hair.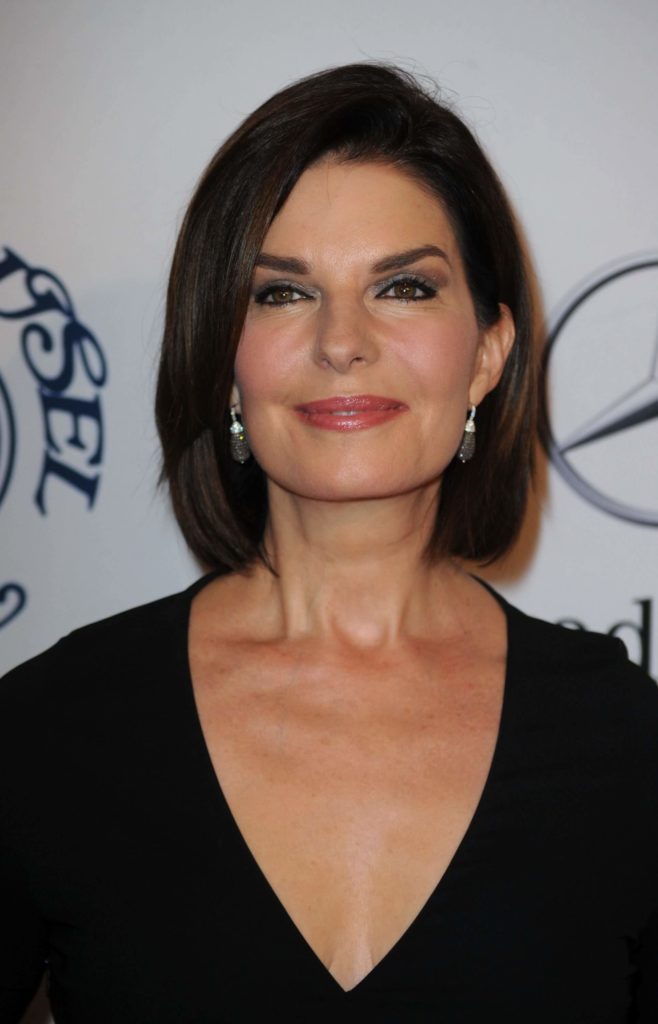 Flipped out blunt
Flipping out the ends of a blunt haircut makes them look gorgeous as ever. The fringe cut adds the cute element to the style. The overall look is good for brunch dates.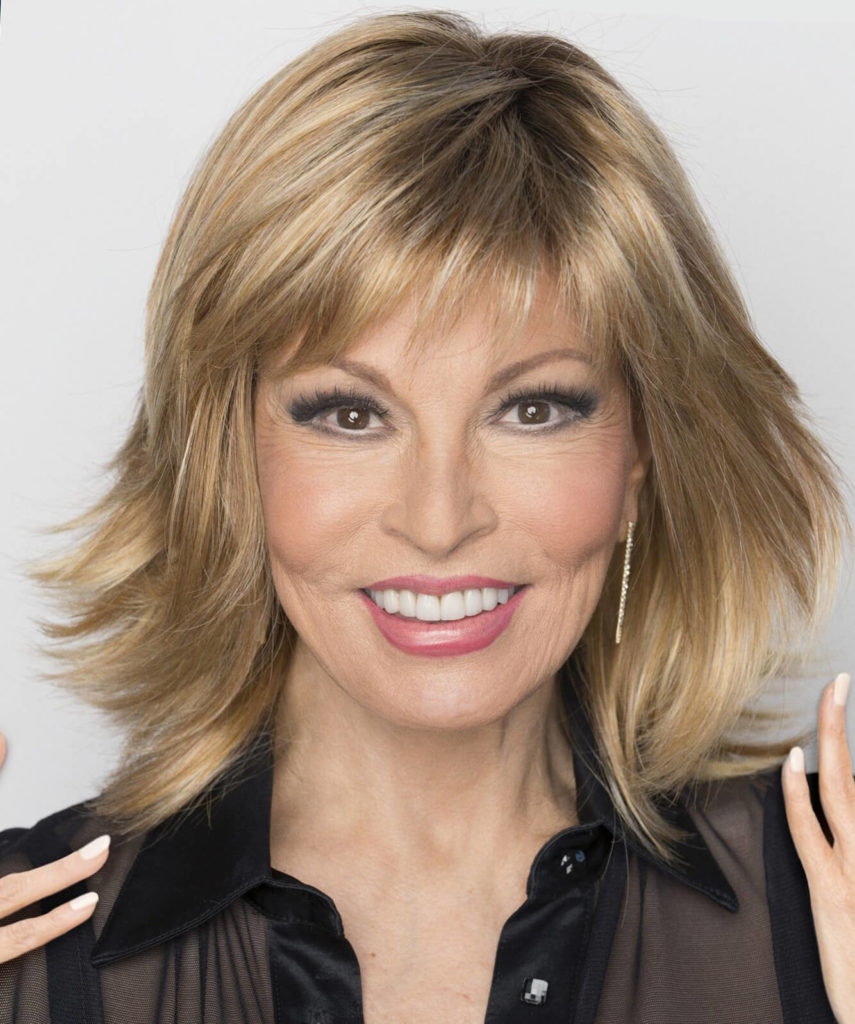 High bun
Buns are a super trend this season and can be styled with any outfit. Take all your hair and tie them into a bun on the crown area. Take out your fringes and you are good to go for any event.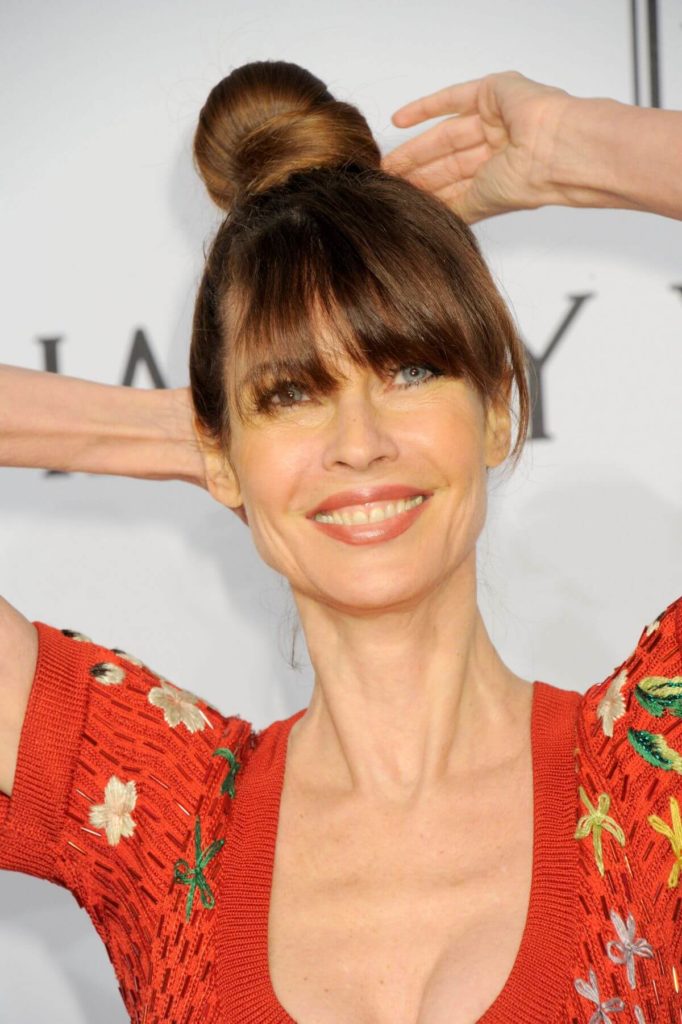 Side swept pin-up
Section your side-swept hair and pin them at the back. Repeat with the other section as well. Loosen up your bangs and bring all your hair on one side. Adding waves is a bonus for this look. Perfect for award functions, the look makes you look classy.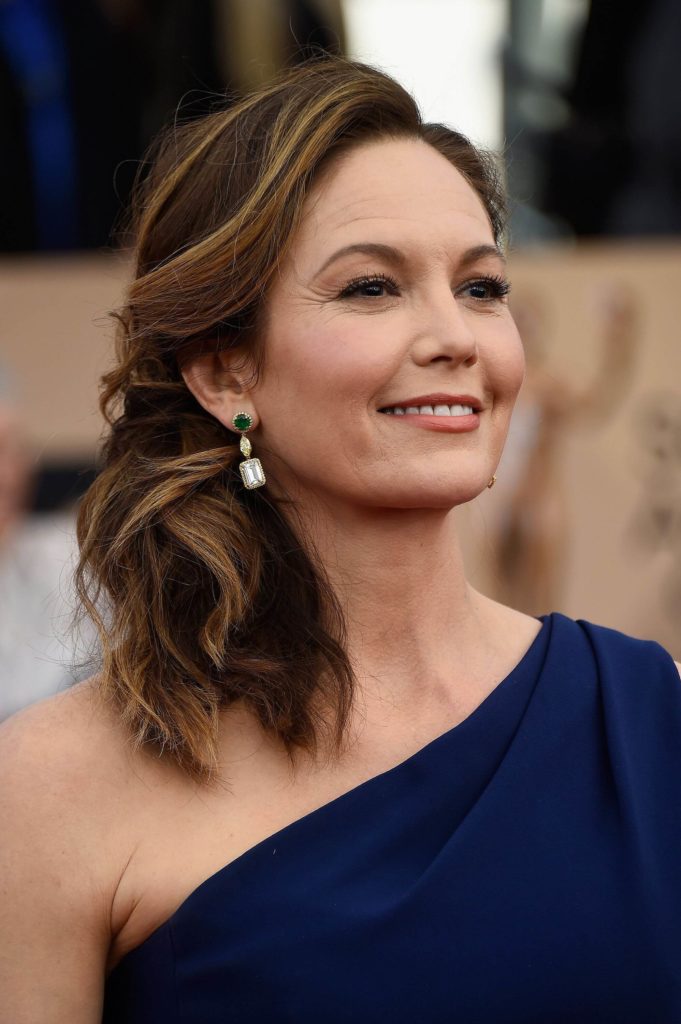 Voluminous poof
Fan of the rockabilly era? Create a huge poof in the crown area and center part your bangs in the front region. Tie the hair into a ponytail and add a ribbon for the final touch. Winged eyeliner and red lipstick will make you rock this look!
Braided bun
Center part your hair and make a Dutch braid. Take the braid and tie it up in a bun. The look is a beautiful experiment and can work for the evening events.
Barely there waves
There are waves that cannot be ignored and then there are waves that are barely there. If you want to keep it easy and natural, barely their waves are the best for you. A side parting makes this look even classier. Take a little section of your hair and bring it in the front keeping the rest behind.
Half pin-up
Create bouffant in the crown region, add side parting to your bangs and finally pin up half of your hair behind. The look is classy and beautiful and best for daytime functions as well as weddings and receptions.
Soft waves
Medium length hair with layers can always go for this hairdo! Add soft curls to each section with a large-barrel curling iron. The hair will look voluminous. Run a brush through the hair and the look is complete. If you have 3D highlights, soft curls look even more gorgeous.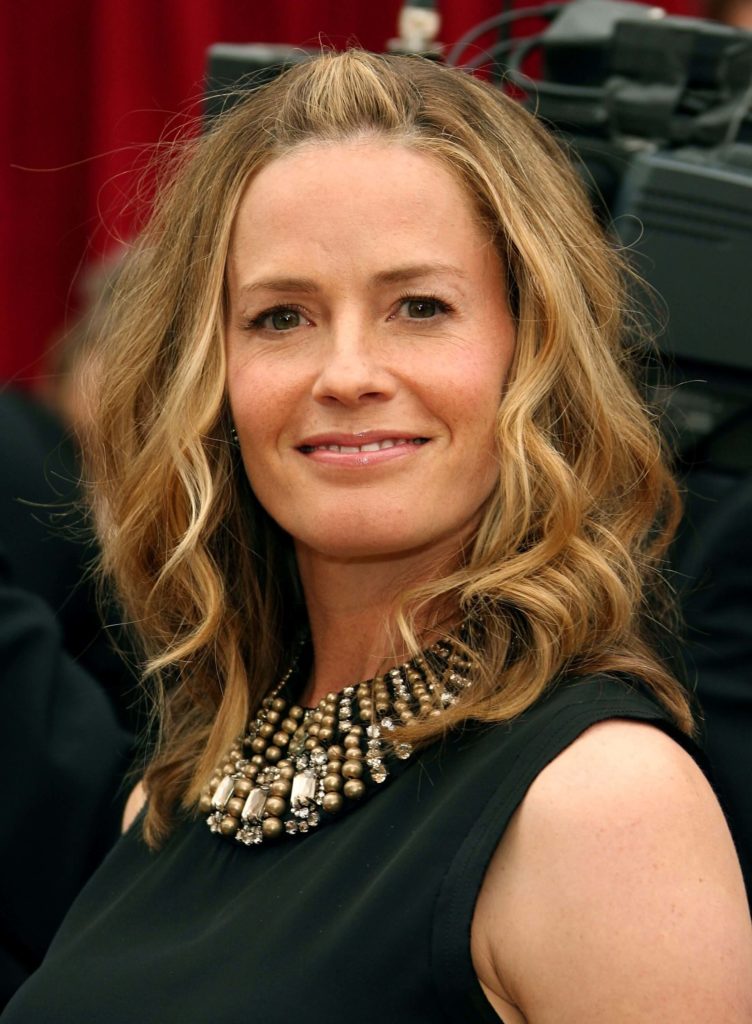 Highlighting
Adding highlights is a fashionable trend. The shades of brown are always a good option if you have dark hair. One can always experiment with other shades as well.
Romantic waves
Date nights are not easy to get ready for. There's so much going on in the mind already. This look will solve at least one of your concerns. The waves created with large barrel curling iron are always a handy look for the dates.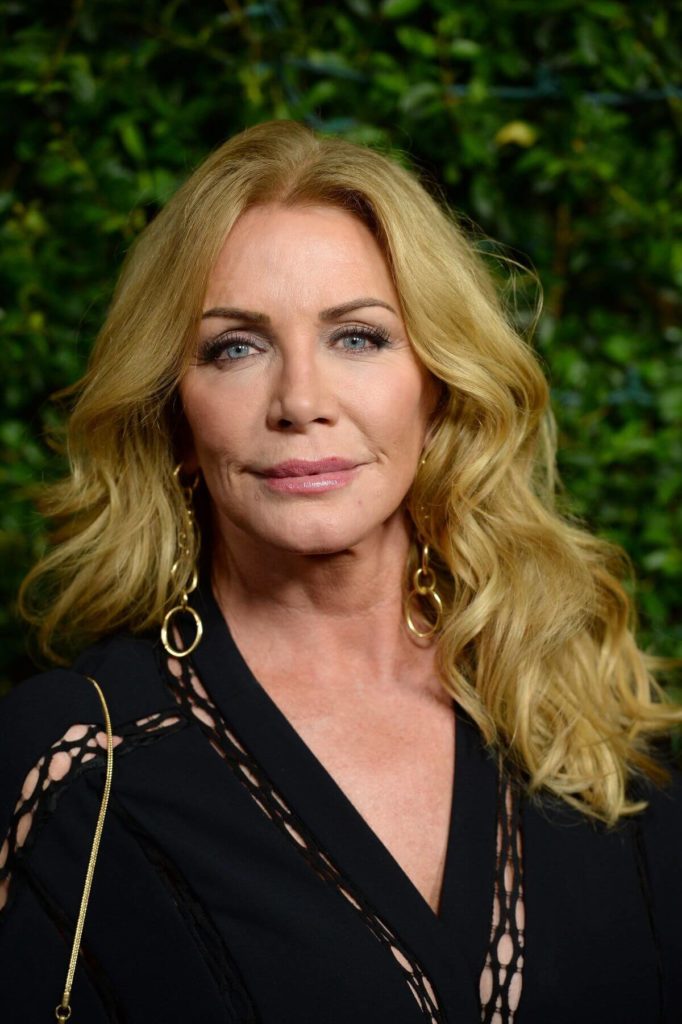 The natural straight
For this look, you don't have to use a straightener. Just dry your hair straight using a hairbrush and a dryer. Create a center parting, and you'll look naturally beautiful.
Messy pixie
A pixie haircut look super adorable and makes you look younger. Use your fingers to create a messy parting, and you're done.
Wavy bob
A bob cut looks really good with waves and even better with a center parting. The look is excellent for office, day events, and even after parties. Toffee highlights are a great add-on. The look is effortless to handle.
Ombre hair color
Adding an ombre to your hair brings out a beautiful texture. It enhances the skin tone and makes the hair shine. All you need to keep in mind is the shade you are choosing. Using hair care products makes the color last longer.
Barbie blonde
This shade of blonde shines brightly not only on a sunny day but even during the night as it is the Barbie blonde. One needs to go through many layers of pre-lightening to achieve the perfect shade.
3-dimensional color
This technique of hair coloring creates depth and volume in the hair. Different sections of the hair are colored in different shades. Women choose from browns to reds for this technique.
Simple bob
Side part your bob cut hair and you are good to go for any event. Simple, sober yet stylish – that's how I will define this look.
Shades of red
Adding a touch of red to your hair color is always the best hair coloring option. One can choose any shade from ginger red to burgundy red and it will make you look like a fashionista. Choosing the perfect red for your skin tone might be a little confusing but you can always consult your hairstylist for a suggestion.
Global hair color
Going global is a huge experiment and one should keep in mind the colors that would suit their skin tone. Shades of browns are always the safest option. You can experiment with coffee, caramel, red and many others according to your taste and preference.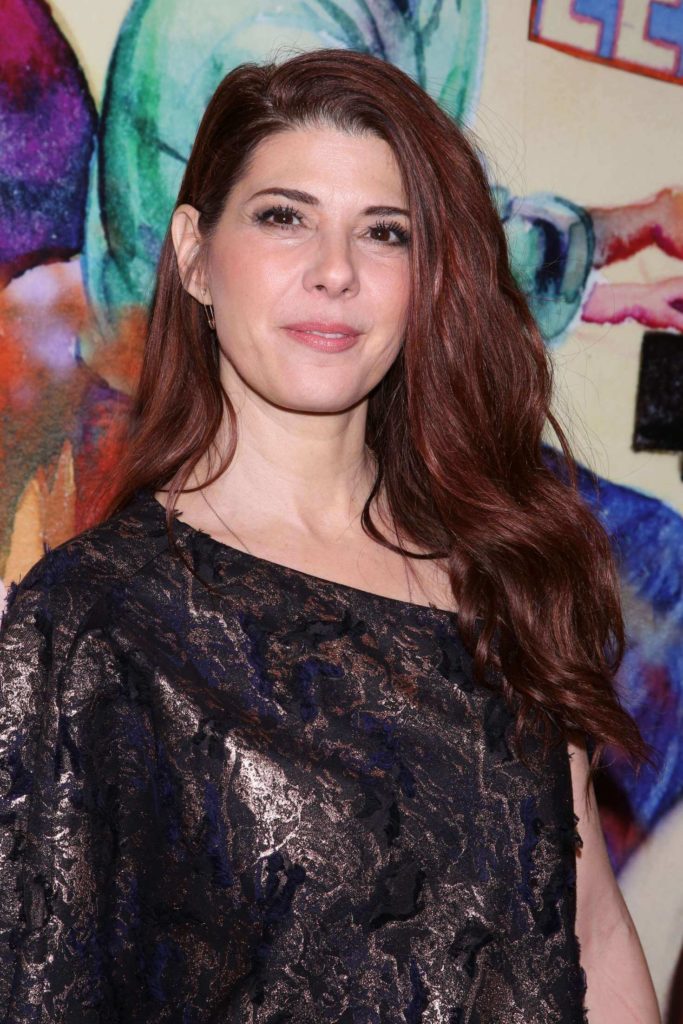 Highlighting the roots
This style will make you look natural and elegant. Adding color to the hair and leaving the grey roots gives a very classic look. This look is usually suitable for people with naturally blonde hair or the ones who have colored their hair blonde.
Half pin-up with bangs
This is very similar to the half pin-up look. The only difference is that there is no need to create bouffant, instead, let your bangs fall out messily, and you are good to go for any casual event. This is a very natural tie-up look that can also be carried every day.
Boy cut
Women who are sporty and active can carry this look with perfection. From creating a messy look to a slicked-back neat look, one can experiment a lot with a boy cut.
Simple classic hairstyle
Older women who do not like much experiments can carry this look with grace. Straighten your hair, create a neat side parting, and push your hair behind your ears and ta-da, you'll look classy as ever.
Coloring the roots
Adding shades of brown to the roots, and just pre-highlighting the ends is what you need if you wish to do a different experiment with your hair. This look makes you look a few years younger and is perfect for formal events.
Voluminous blow dry
Blow drying medium length hair with a large round brush creates an illusion of large soft outward curls. Flipping over the hair instead of parting them adds extra volume.
Keeping it tidy
Going for an office event or a formal gathering? Take all your hair and tie them in a bun to make them look tidy and stylish. Carry your best pair of earrings to enhance the look.
Fringes with a Bob
Adding fringes with a bob cut is a great idea. The look is very stylish and can be carried with any outfit. It is best for the oval shaped faces. For styling, all you need to do is mess your hair up a bit and create the messy look.
Rockabilly baby
This is another look inspired from the rockabilly culture. Create 2 sections of your hair. Add curls to both the sections. Take the top section and pin the curls to the crown. This look is very stylish for any theme based party.
Corporate look
Tie your hair in a bun after creating a poof in the crown region. Throw your fringes in the front and voila you have your perfect corporate look.
These are just a few of the various modern looks that you can create to look beautiful as ever. These styles can be opted for different occasions or a daily look as well. Now go on and add charm to your personalities by experimenting with these modern hairstyles for women over 50. Flip your hair and make the heads turn!