Waves have been over the hairstyle industry since forever. From modern beauty to the vintage Hollywood look – there is a vast list of wavy hairstyles to choose from. No matter how hard you try, you can never get enough! The best part about waves is that they suit every face shape and you can get them for any occasion.
We all know with time and age its difficult to manage your hair and to try new hairstyles seems too much but with these simple wavy hairstyles, you can easily get an elegant look. Even if you are over 50, you can try these hairstyles without any fear of how you will look, because all these hairstyles will make you look more beautiful, younger and confident.
Life for some is a mess, for the others its beauty, but eventually its nothing more than how you look at it.
It's always mind over body since how you perceive things, and once you look at life with the inner beauty, you will be astonished to find out that life is more beautiful than you ever thought. Anyone who looks at life with a positive perspective activates the world around them with a new vision and thus, in turn, allows them to look themselves for positive results.
Here is a list of wavy hairstyles for women over 50
Large Hollywood Waves
Ever thought of what a large barrel curling iron does to your hair? It gives you beautiful waves that give the illusion of the curls. Define class with this hairstyle. Grace your presence in any occasion with this hairstyle. Compliment a long face with parting your hair on the side and take one section to create an illusion of a poof that falls on the forehead. Voila! You have your own go to Hollywood look.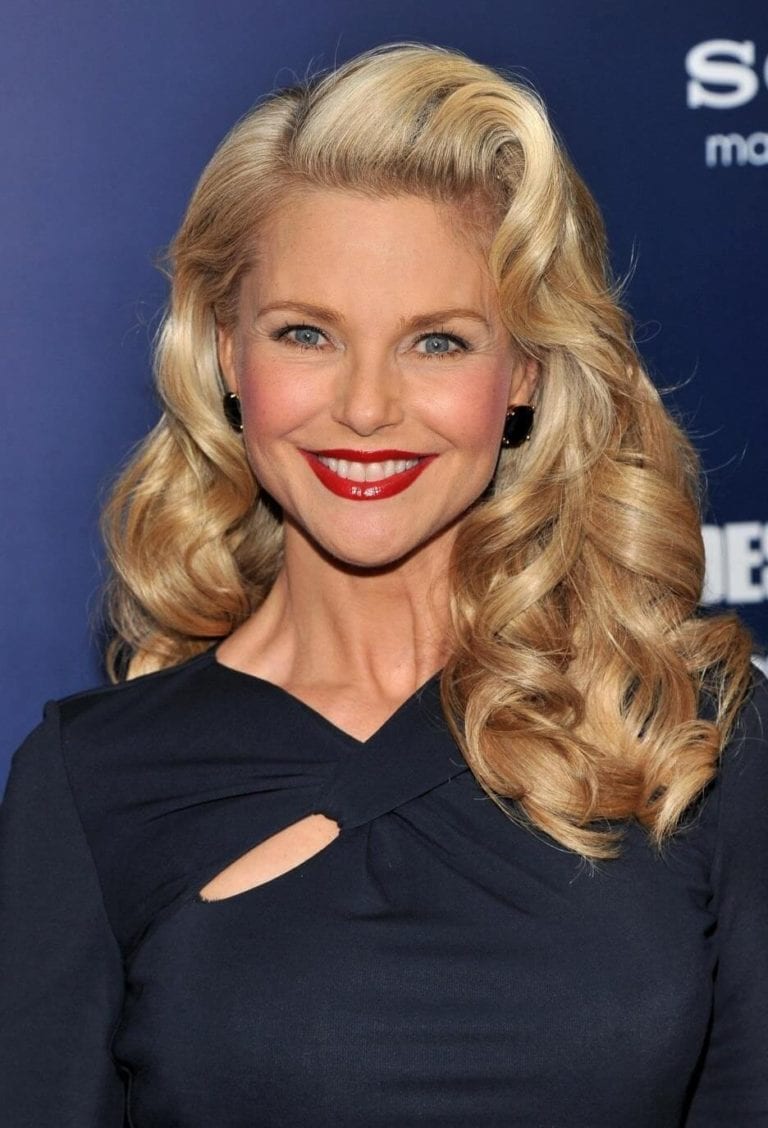 Waves with 3D Colour
Adding color to your hair is always a great way to change the look, especially 3D color. Ladies there with medium or fine hair flair, enhance your look with this hair 'do. Feel the bounce and movement with bountiful locks wrapped in waves from the mid-lengths to ends. Dark Highlights in the lower section give depth and look very beautiful with all types of wavy hairstyles.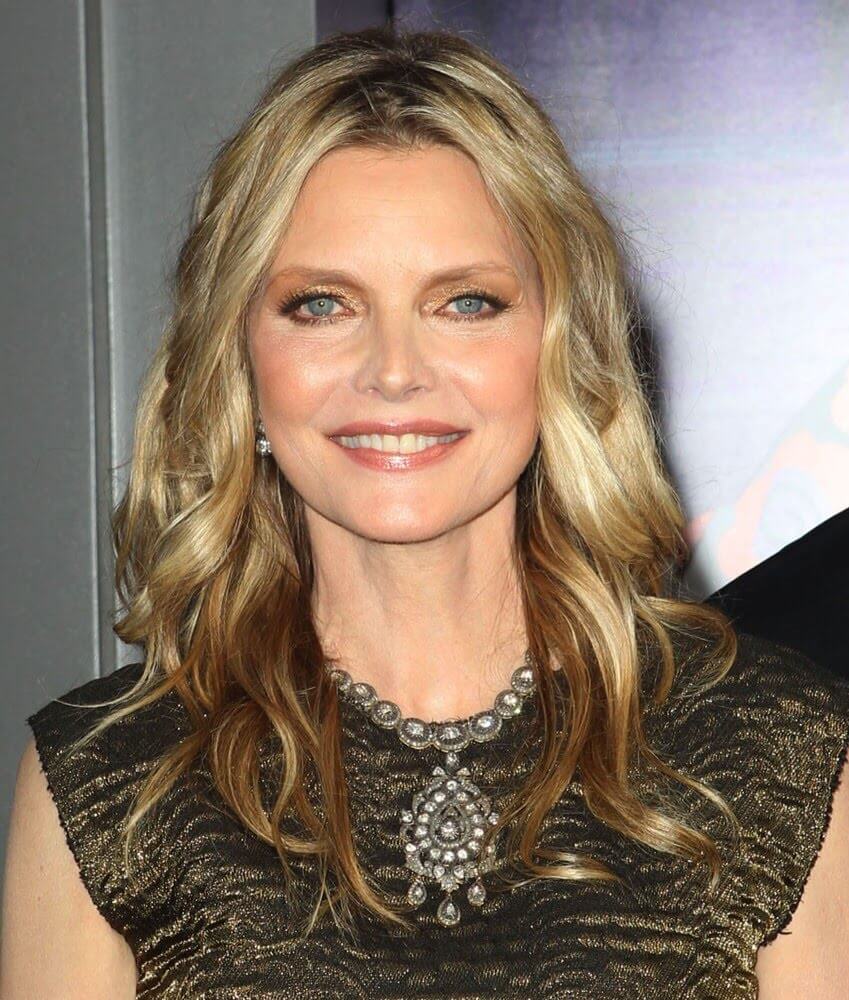 Wavy ends
Adding waves to the hair after leaving a few inches natural gives the 90's chic look. It's time to flaunt the side part making it a perfect hairdo to wow crowds at any given occasion. Allure with the luscious locks dressed in stunning waves through the mid-lengths to ends for plenty of bounce and movement. Create a semi bouffant in the crown region, and you're good to go. A small barrel curling iron can be used to create this look.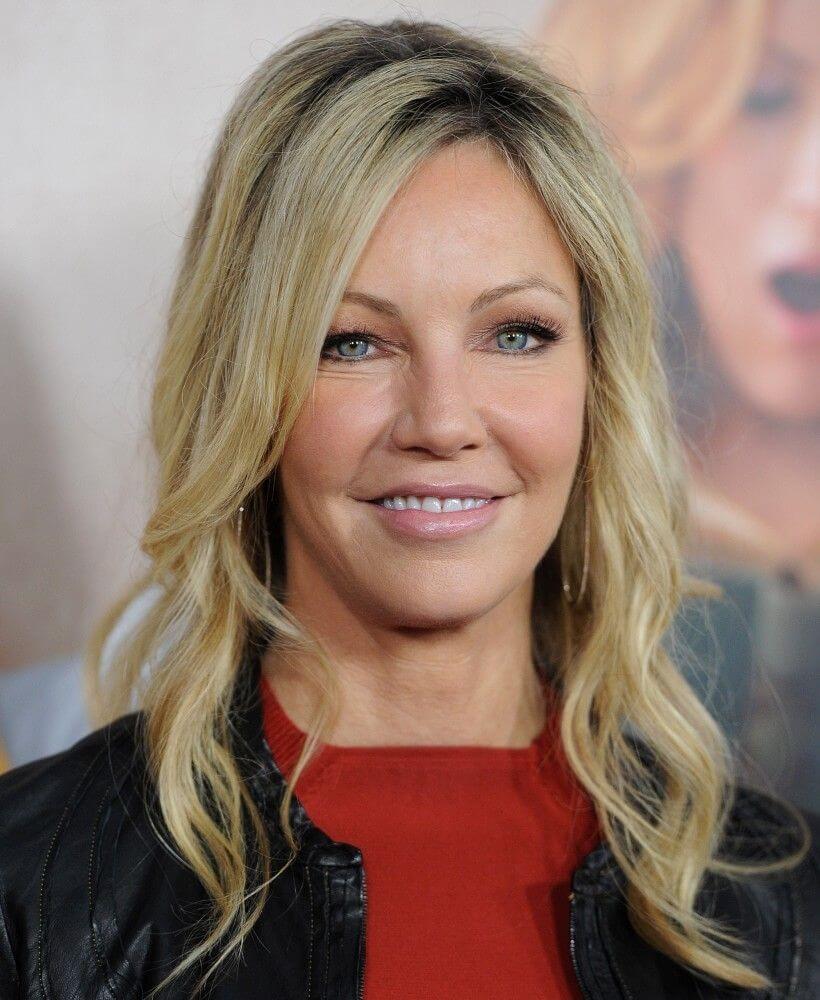 Natural Waves
Keeping it natural is always great especially when you have beautiful waves. With this, wavy hair for women, you can carry a natural look to the office, a party or even a brunch just add a messy parting, and that's all. Compliment your stunning long and straight hair with sliced layers at front and back, it has long layers cut through the back and sides and loose waves for extra beauty. This formal hairstyle is perfect to add charm in any occasion.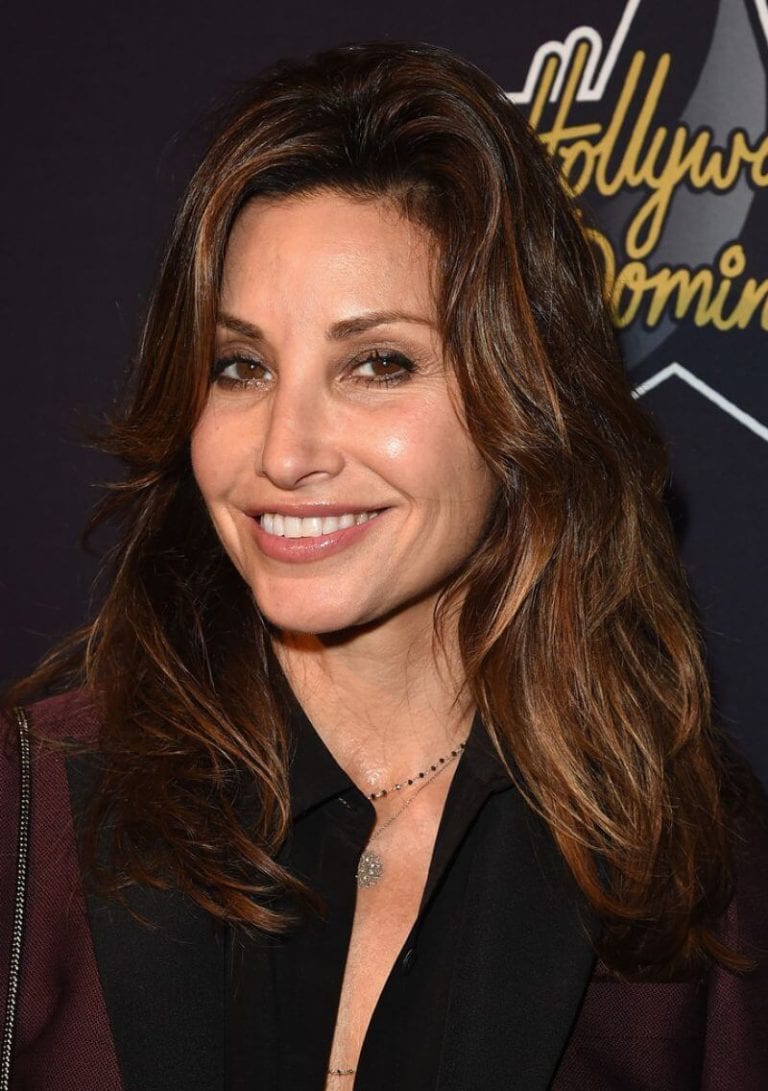 Chic Waves
Want to look young and sexy? This hairdo is all yours. Use a small barrel curling iron and add waves to small sections of your hair. The look is perfect for an evening dinner or a party. Gather a wavy head of hair to one side and brush through it to cascading waves.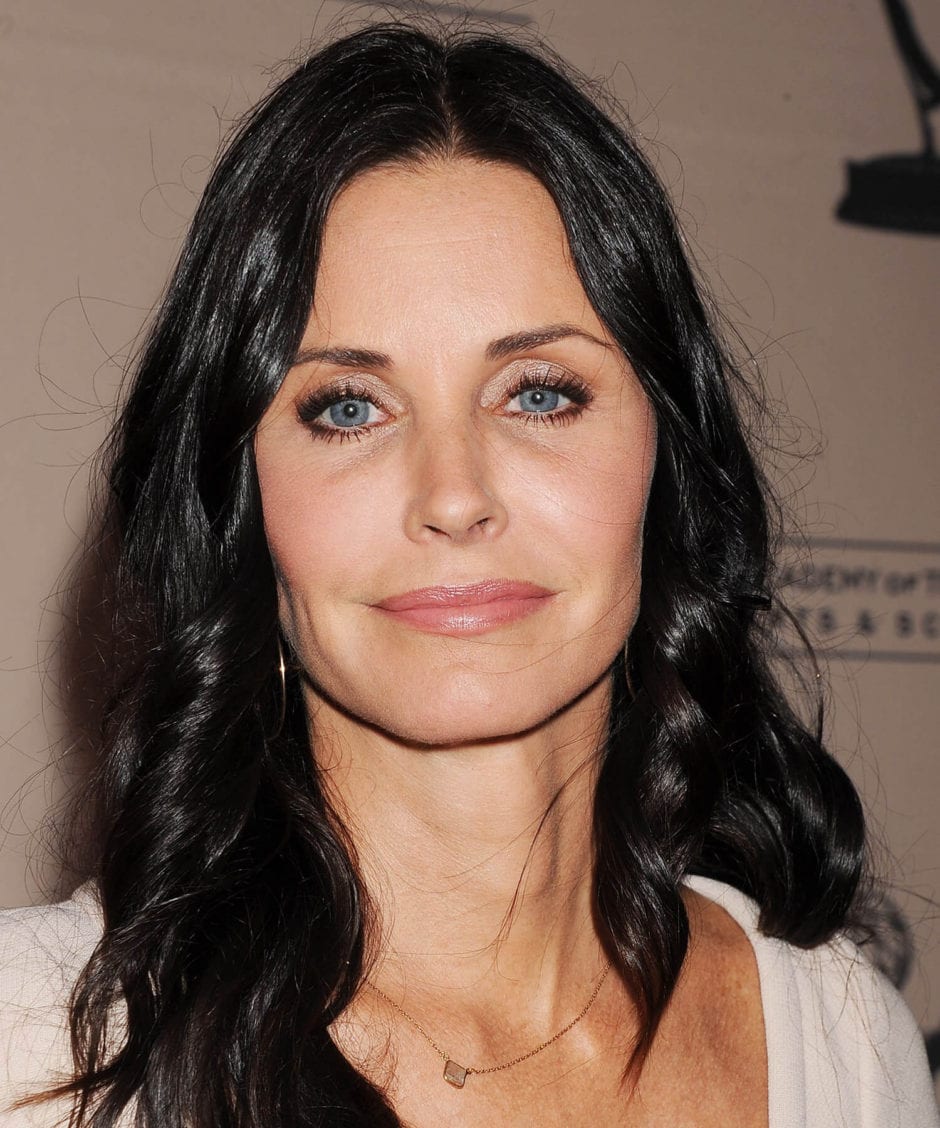 Voluminous waves
Voluminous hair look very beautiful and healthy. Adding waves with a round brush and a blow dryer creates this look. Move your finger through the waves and loosen them once all the sections are done. You can carry this look for an evening event. This is best suitable for women with oval, oblong, square and diamond face cut. Get these style golden blonde locks in waves all through the back and sides to add plenty of movement and shape.
Ombre Waves
The ombre is in trend these days and adding slightly messy waves to the ombre hair is a good-to-go hairstyle for any day event. Choose your color and let it say all about you. Be bold and confident and flaunt this style with perfection.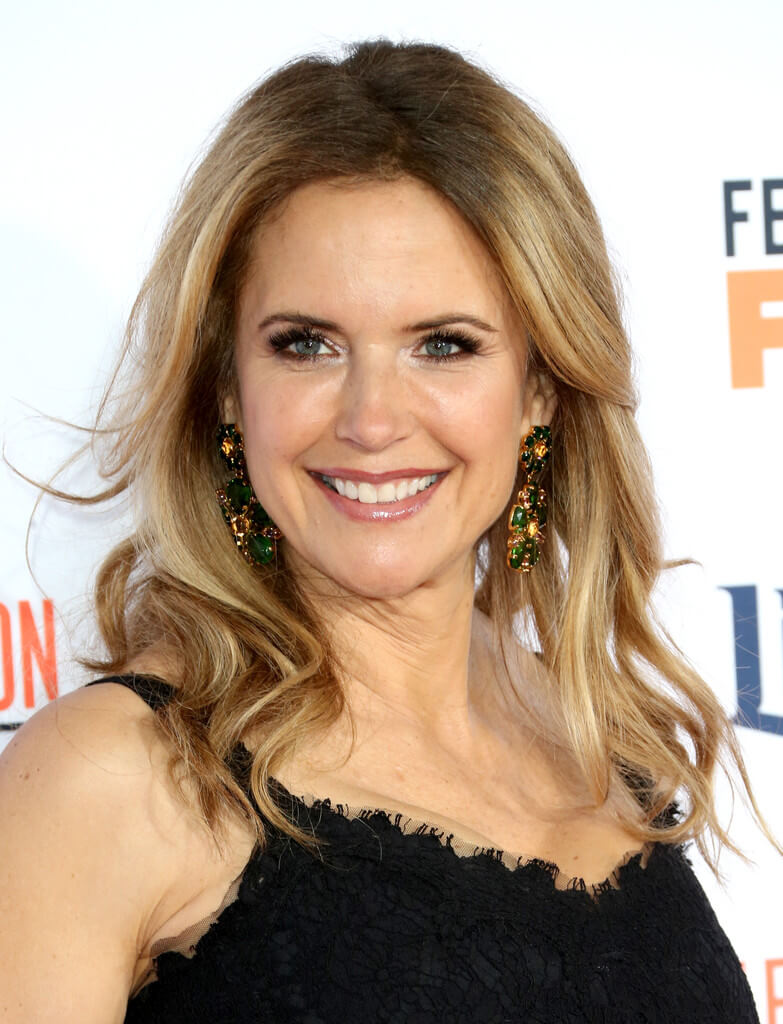 Twisted Ends
Blow dry your hair straight and using a round brush add twists to the ends. Blow drying adds volume, and the twists give a perfect look for a party. Hair parting from the center along with two shades of hair color will make this look perfect for any occasion. This is a very easy hairstyle and will not take much time, it's also very easy to carry.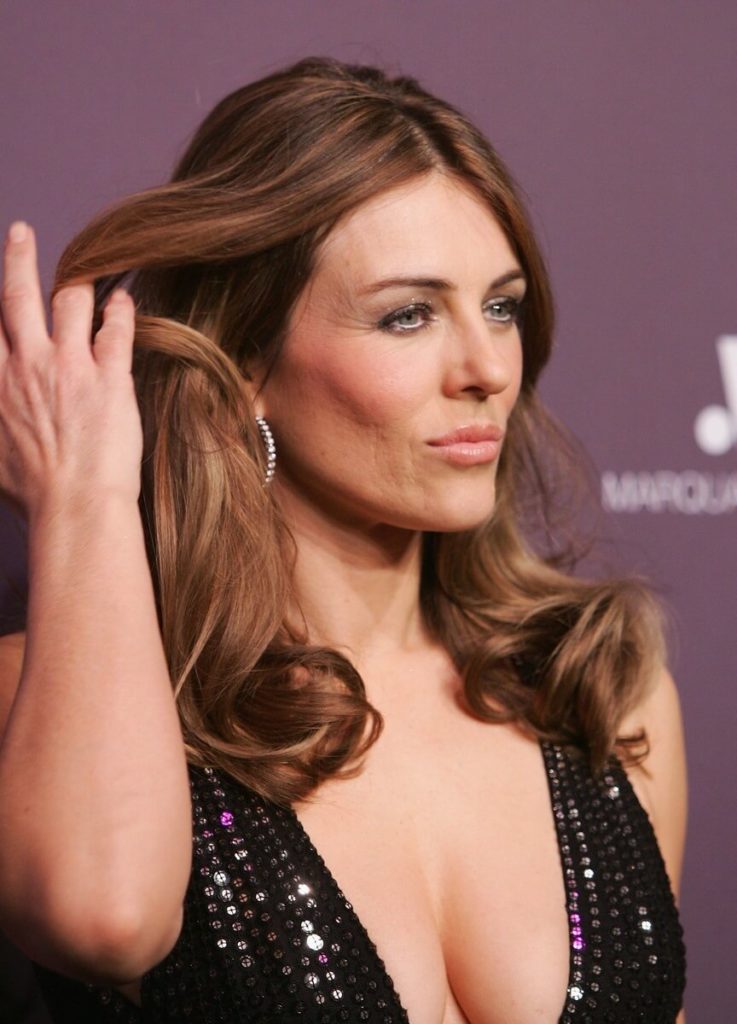 Posh Waves
Going for an awards night or an official party? Create a sleek look by the side parting the hair adding well-defined waves with a medium barrel curling iron. This layered look is great for those women with long, straight hair and oval, oblong, square & diamond face cuts. The front and sides need cut to lighten the luscious length of this style embracing the soft movement and volume. Get regular trim-up to maintain it for an extended period.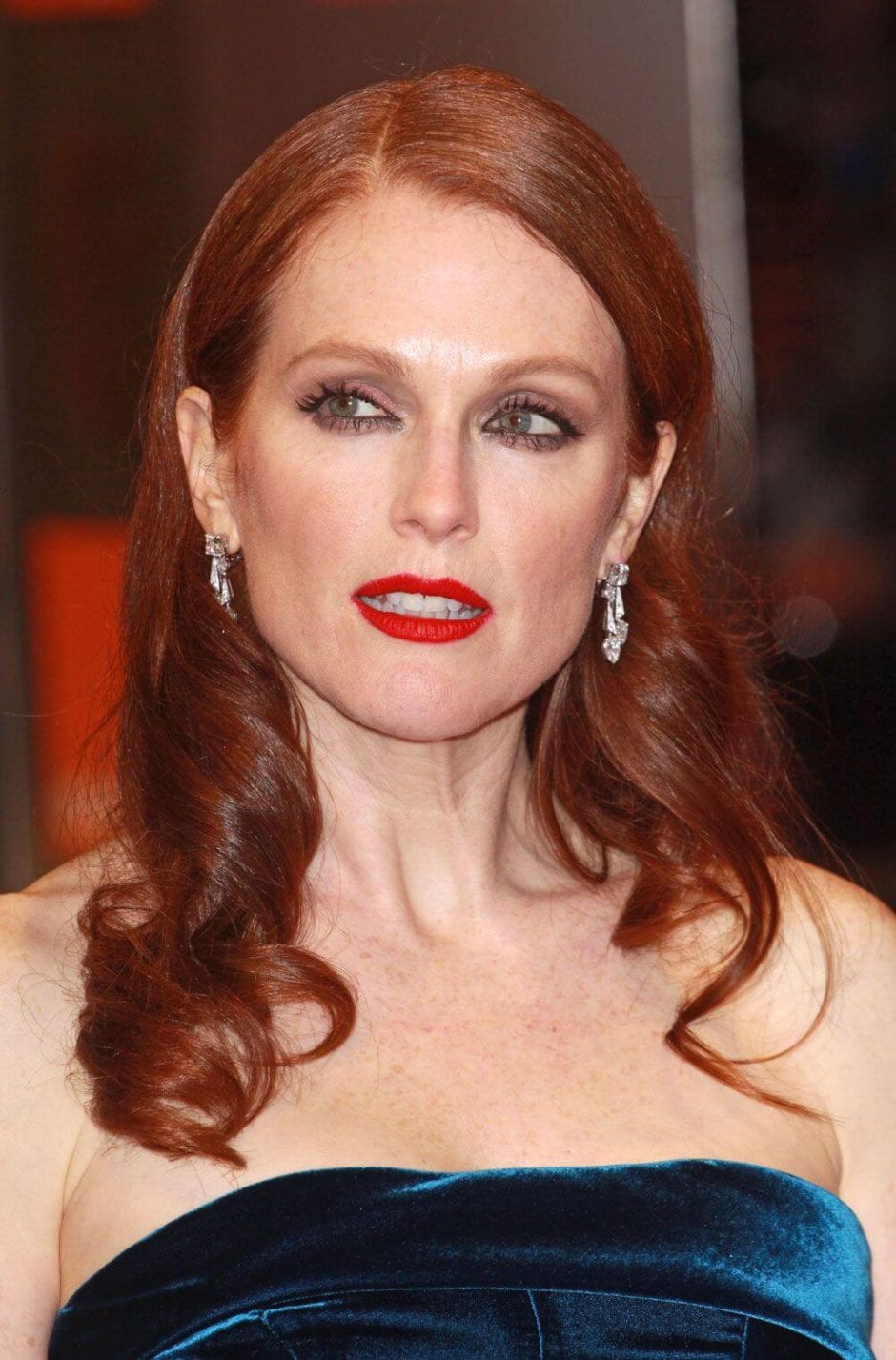 Waves with a Fringe
This look is perfect for a casual outing with friends. You might even look like a singing sensation from an old-school band! All you need is a medium barrel curling iron and a hairbrush.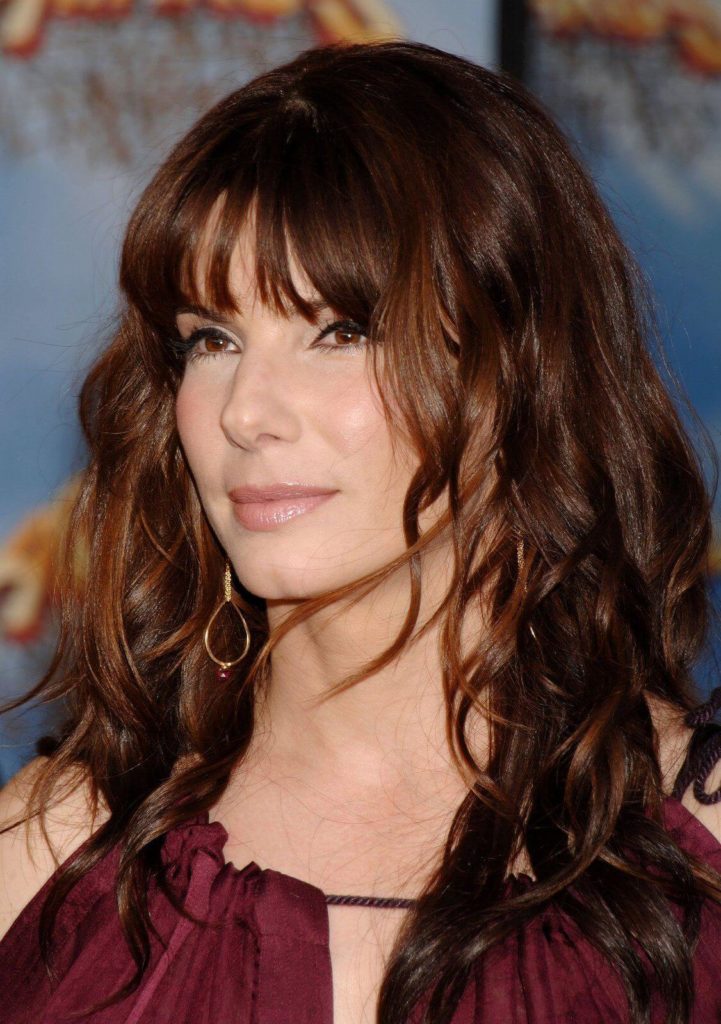 Waves on the Front
Adding waves just in the front section can create a corporate look. Keep the rest of the hair straight and just add inward flips to the ends. You're now good to go for a meeting or a conference.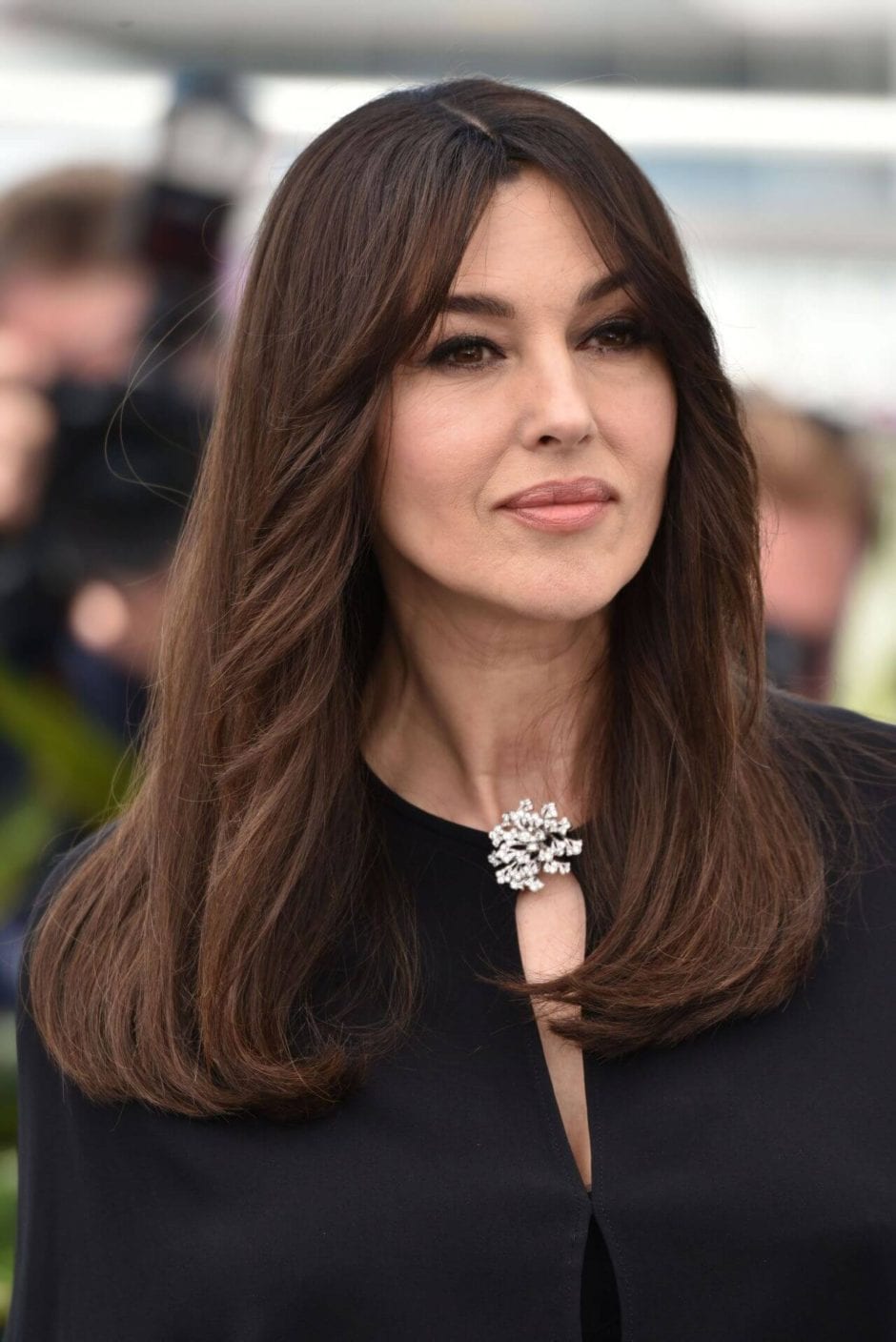 Bouffant Waves
Creating bouffant poof in the crown region with prominent waves creates the perfect village look. Be a head turner at your party by this her glamorous hairdo with blonde locks. Draped in soft waves through the mid-lengths to ends then planted over the shoulders to show off the sexy length. To add on the charm blow wave the bangs to the side and complete the over-all style.
Long waves
Adding long waves to short hair make makes look voluminous. Keep some waves messy, and at the other polished end add a messy side parting. The look is perfect for corporate evenings. You are gorgeous and add to your looks by making this golden blonde mane dressed in loose waves through the back sides giving this simple yet sexy 'do plenty of shape and movement best. The bonus lies as this hairstyle can easily be created at home, it only requires regular trims.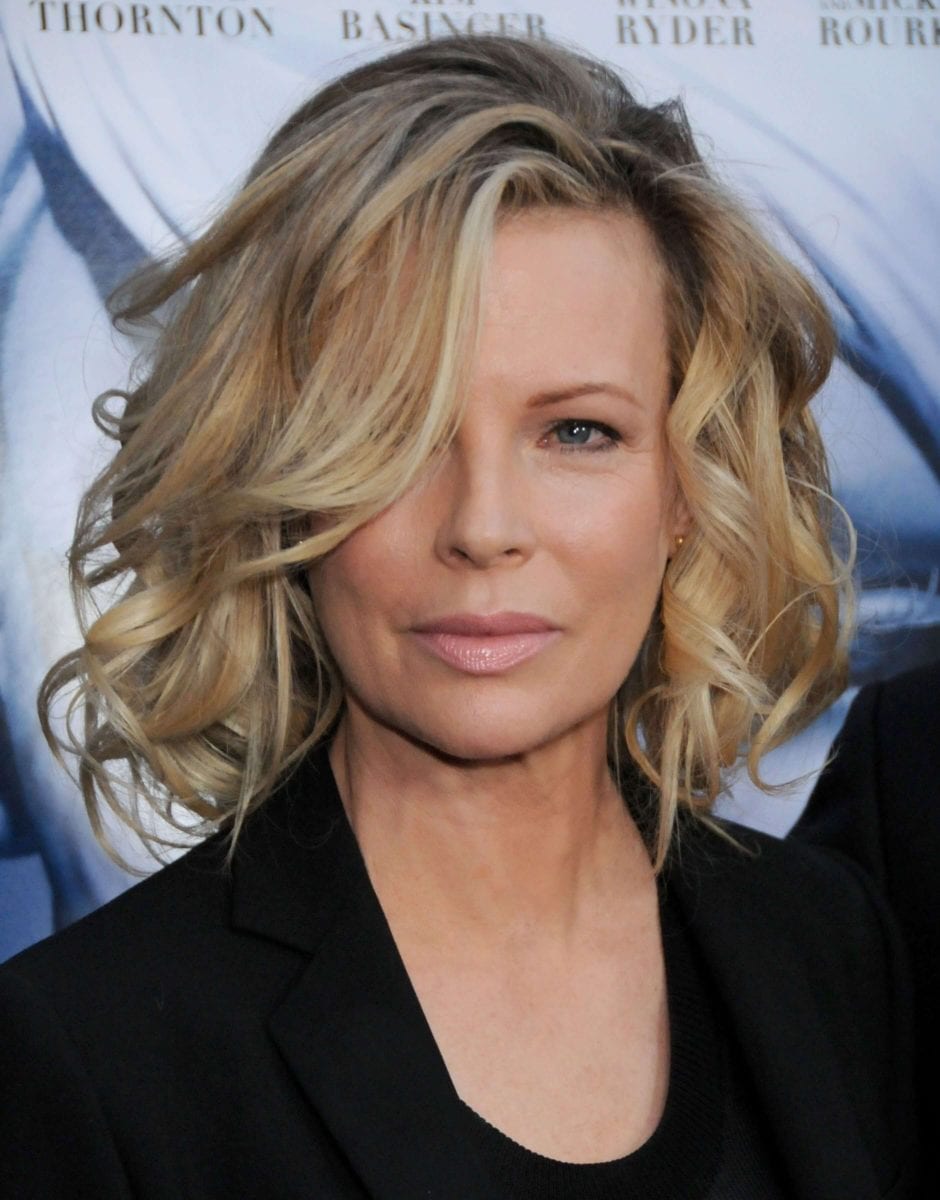 Flipped Out ends
To give the illusion of natural waves, you can flip out the ends of your hair and keep the rest natural. This look is perfect for a daily routine look. A hair dryer along with proper brushes can be used to make these curls. No specific requirement of a curler is required.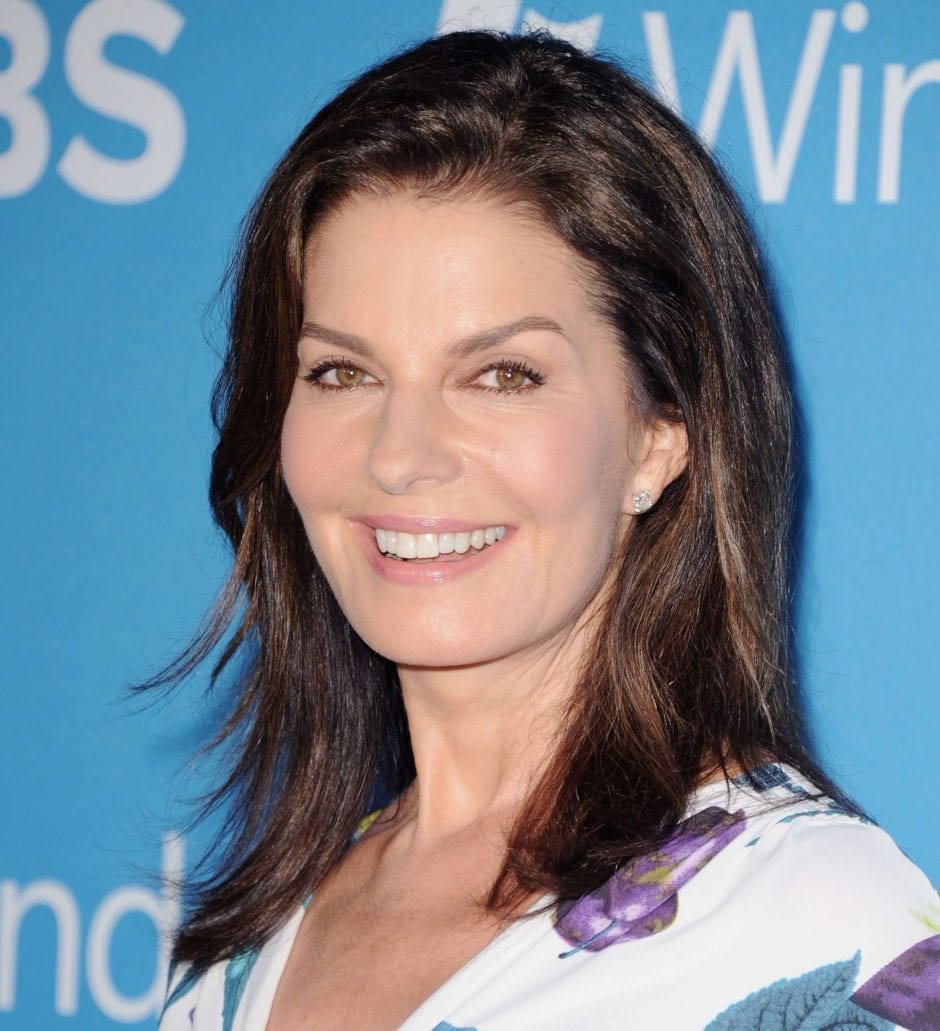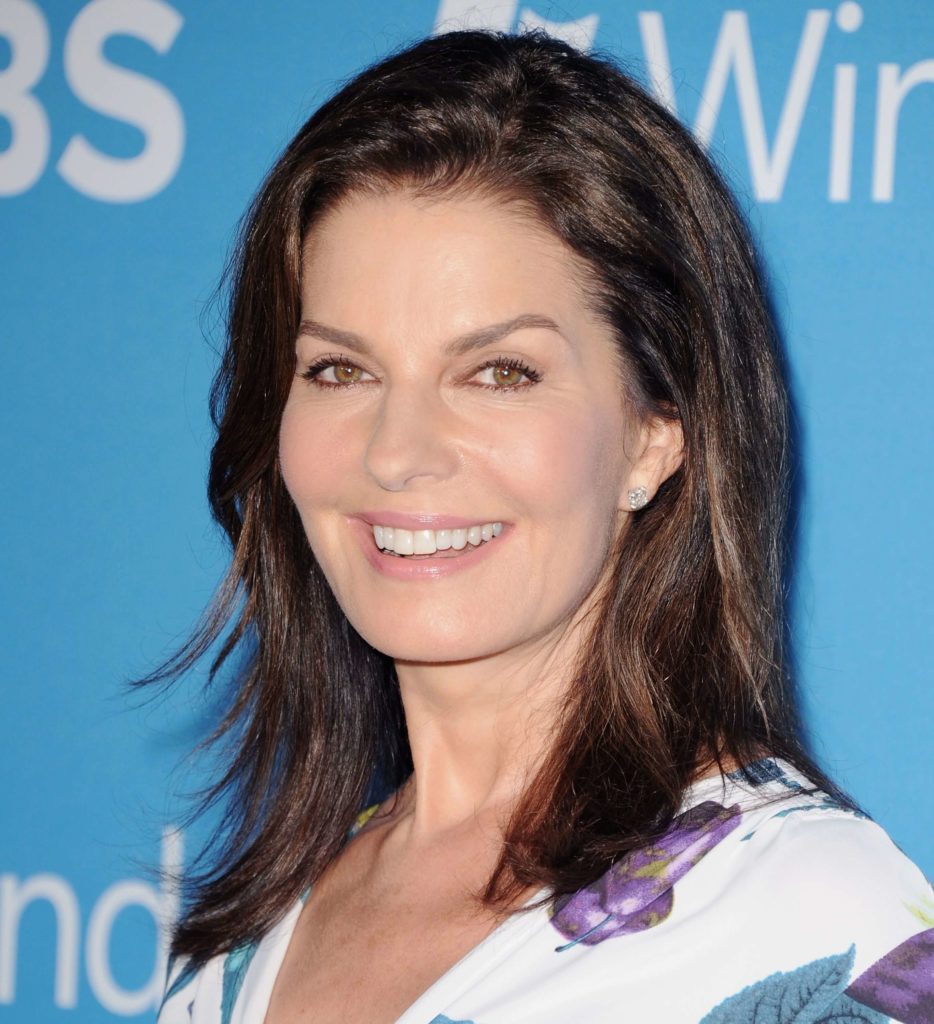 Long Curls
Bring all your hair on one side and let them fall on the shoulder leaving one small section on the other side. Add long tight curls using a medium barrel curling iron, and you'll look sexy as ever. One can do these curls by rolling the hair in a wet towel and keeping it for 20- 30 minutes. Spray hair fixer for a more extended stay of curls.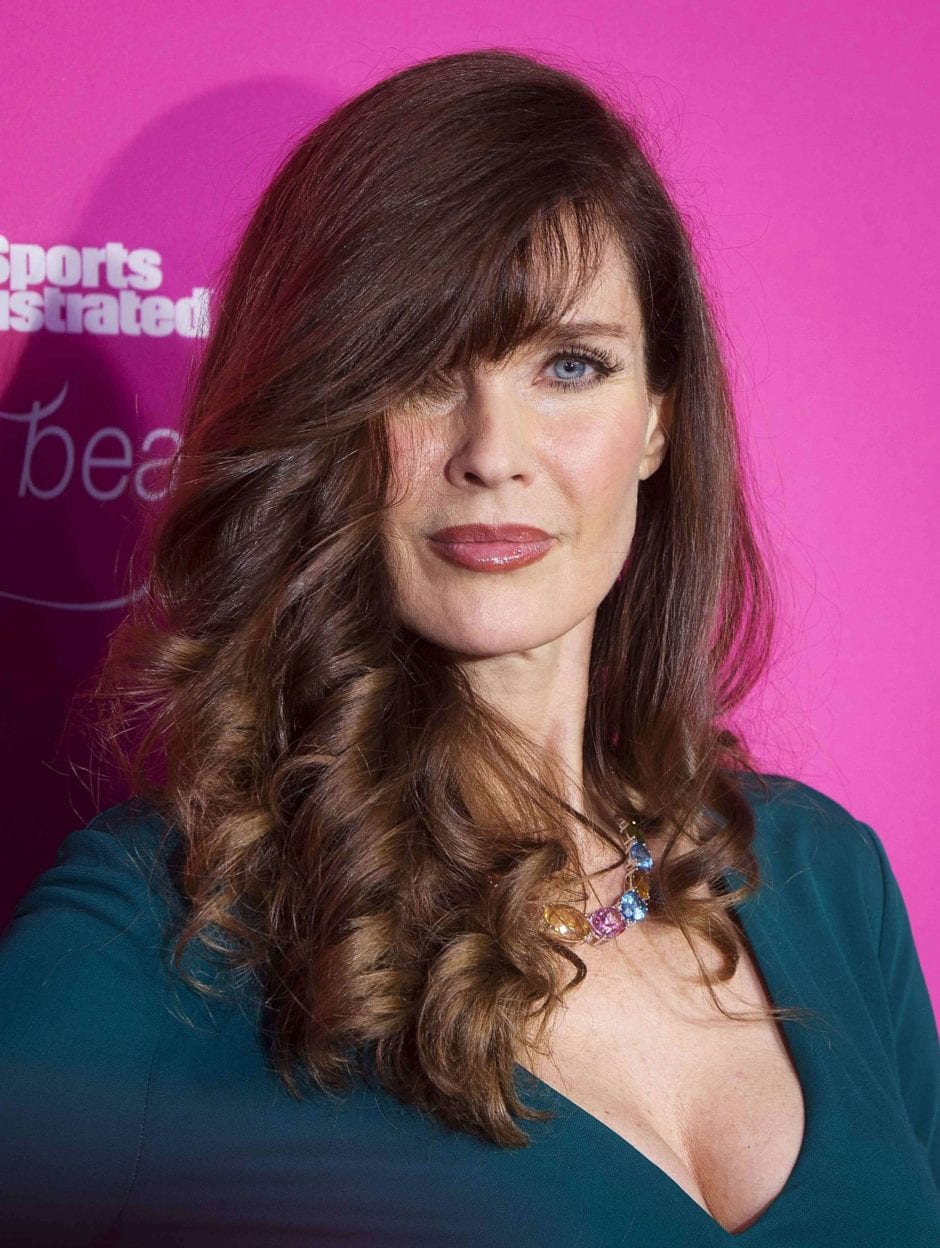 Side Swept Pin-up
Section your side-swept hair and pin them at the back. Repeat with the other section as well. Loosen up your bangs and bring all your hair on one side. Adding waves is a bonus for this look. Perfect for award functions, the look makes you look classy.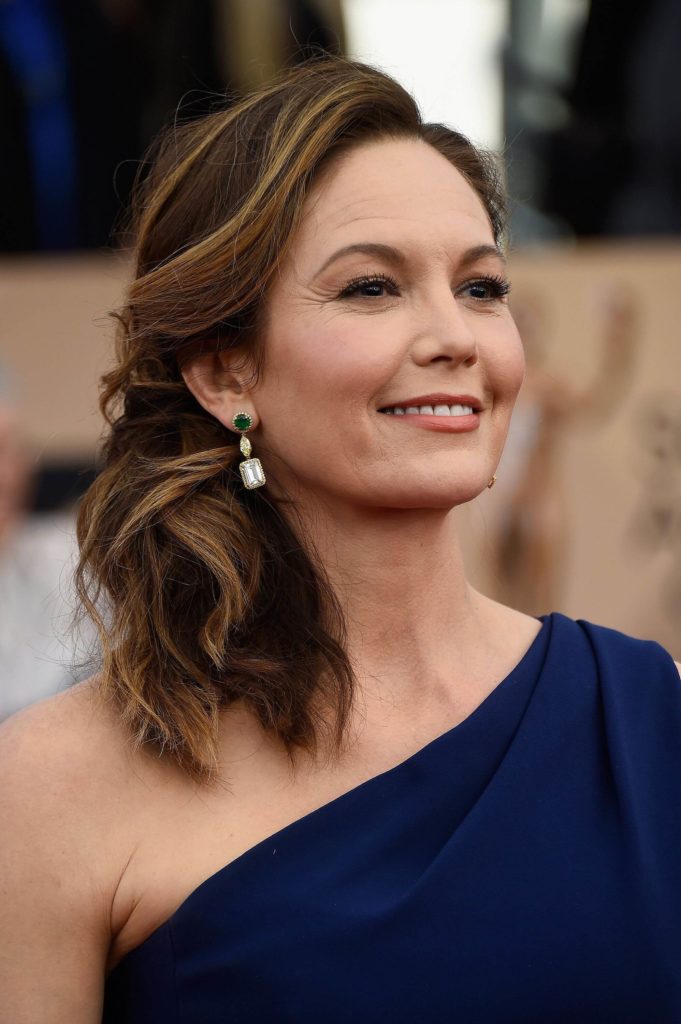 Messy Waves
Just add long curls to your hair and run a brush through them. You'll have a perfect easy date look that can work for a day event too. Get these smooth looks that sit well balanced to compliment any oval, oblong, square & diamond face cuts. Give your hair a bouncy and wavy look cut through the edges of this light blonde mane. Look your formal best with plenty of volume making it a great hairdo.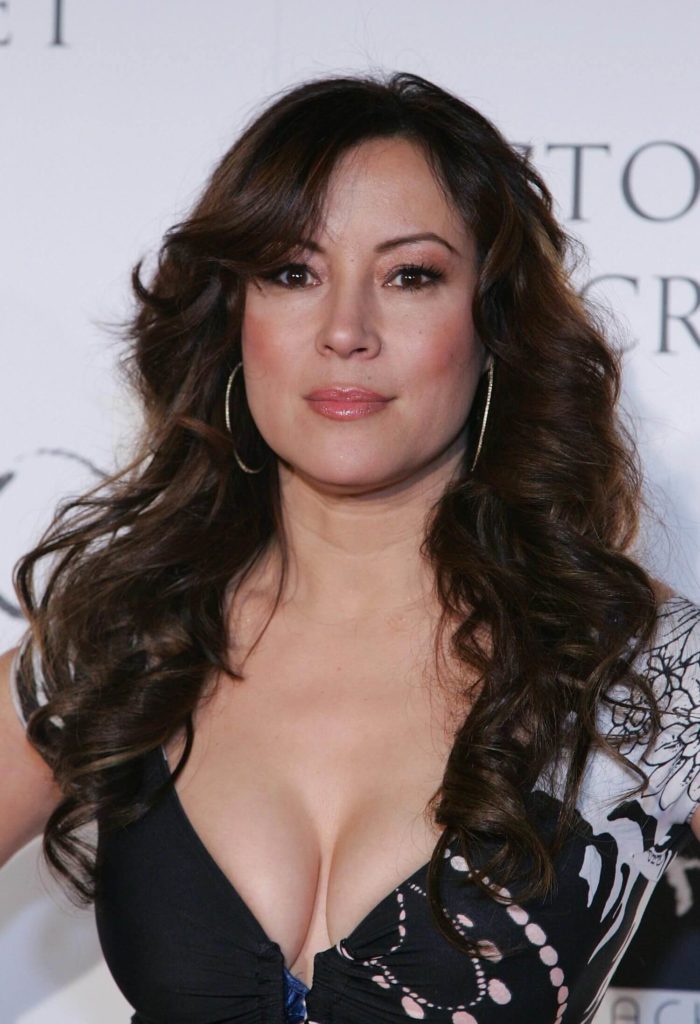 Mermaid Waves
Part your hair in the center and add loose waves to them just like the mermaid waves. The look is great for a party or an evening event. Get this sassy and sexy look for your hair. It looks incredible on round, oval, heart, triangular face cut. These gorgeous locks falling freely on your shoulder gives you a star-studded look. The bangs are smoothly blow-waved.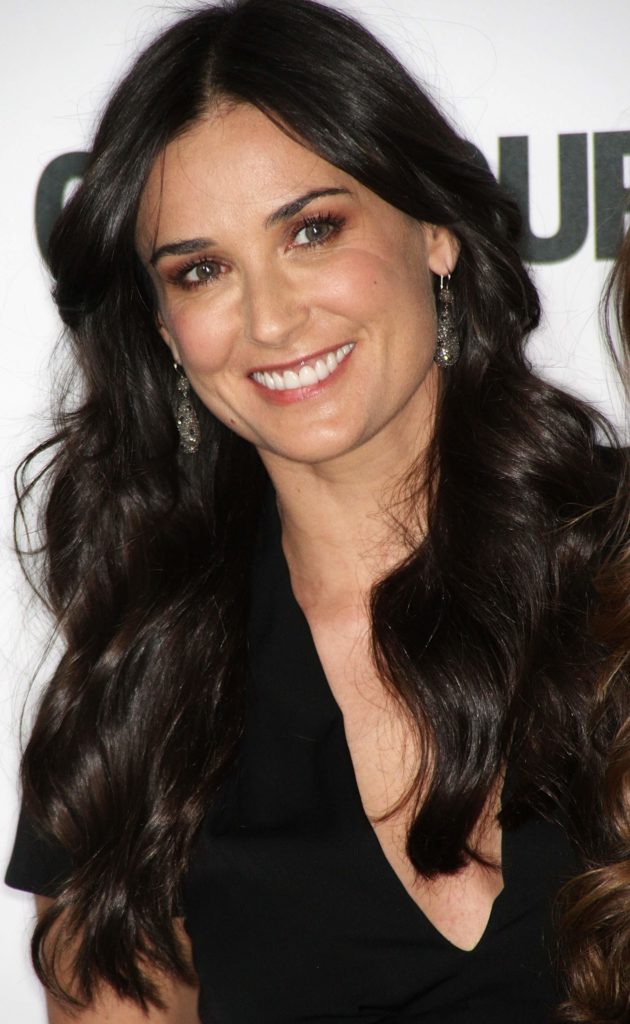 Wavy Section
Adding a wave or a twist to just one section makes the look very effortless and classy. Office, brunch, dinner or even a party – carry this look anywhere. Enhance your look if you have oval, oblong, square & diamond face cut, by trying a combination of medium to long layers cut all through the sides and back encouraging the movement and bounce of the sexy waves added to the mid-lengths to ends. Re-create this style at home with a curling iron or hot rollers.
Barely there waves
Some waves cannot be ignored and then some waves are barely there. If you want to keep it smooth and natural, hardly their waves are the best for you. Just blow dry your hair to add volume.
Soft Waves
Medium length hair with layers can always go for this hairdo! Add soft curls to each section with a large-barrel curling iron. The hair will look voluminous. Run a brush through the hair and the look is complete. If you have 3D highlights, soft curls look even more gorgeous.
Brushed Waves
Once you add long curls to your hair, just run your finger or a wide toothed-brush and you'll have beautiful brushed waves. A simple yet elegant hairstyle for women over 50.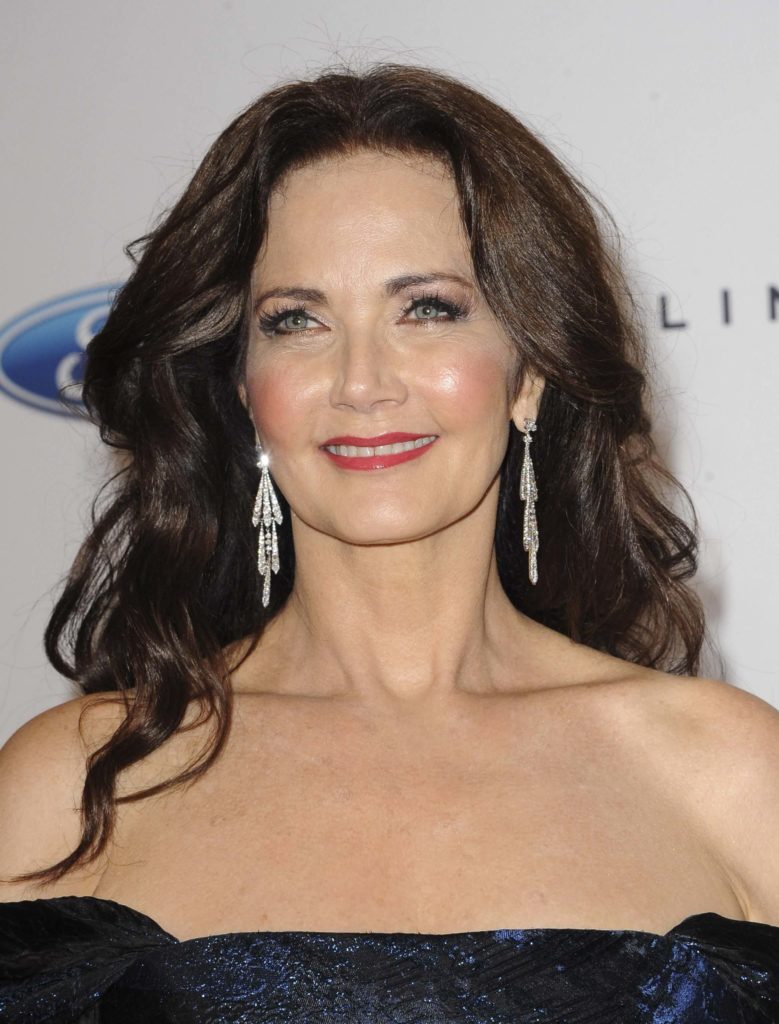 Turned ends
If you have layered haircut, this hairstyle is perfect for you. All you have to do is turns the ends of your layers in the outward direction. Part your hair on the side and bring the smaller section behind the ear. This look can be carried on all kinds of evening events.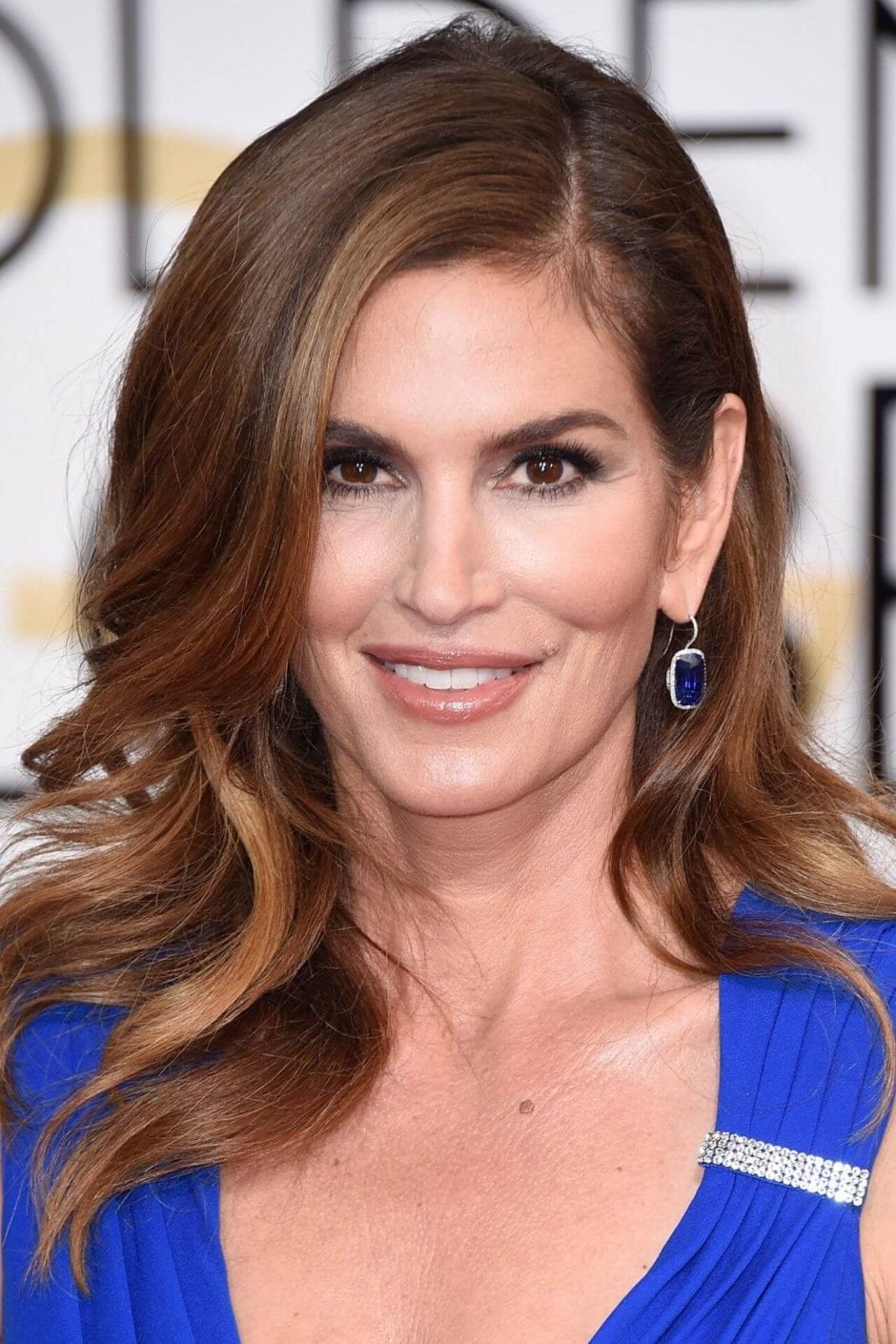 Keep it Grey
Let your natural greys flaunt just add soft waves to them. This will make you look the evergreen classic. Must try hairstyle for older women. Easy to maintain and can be carried on any occasion.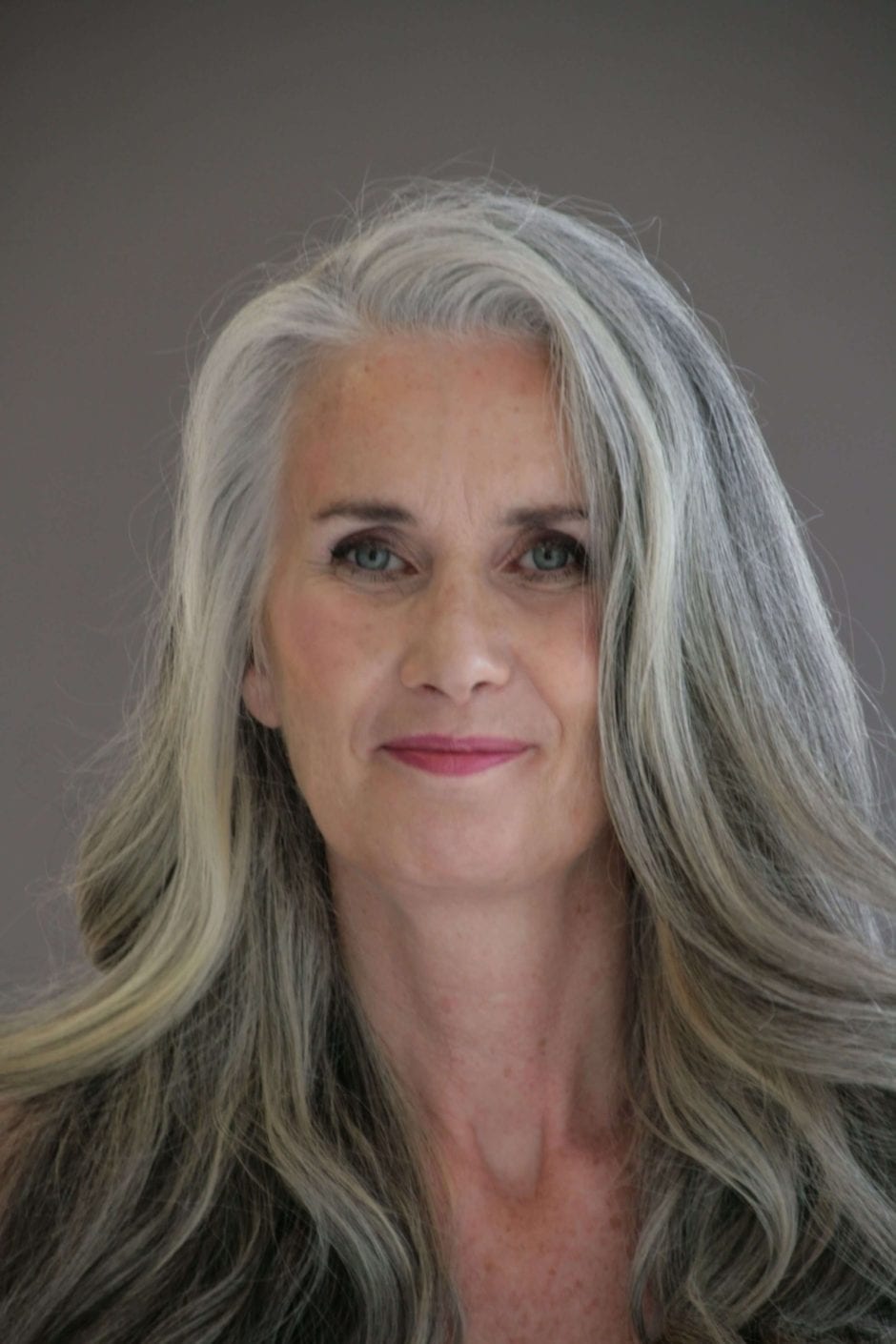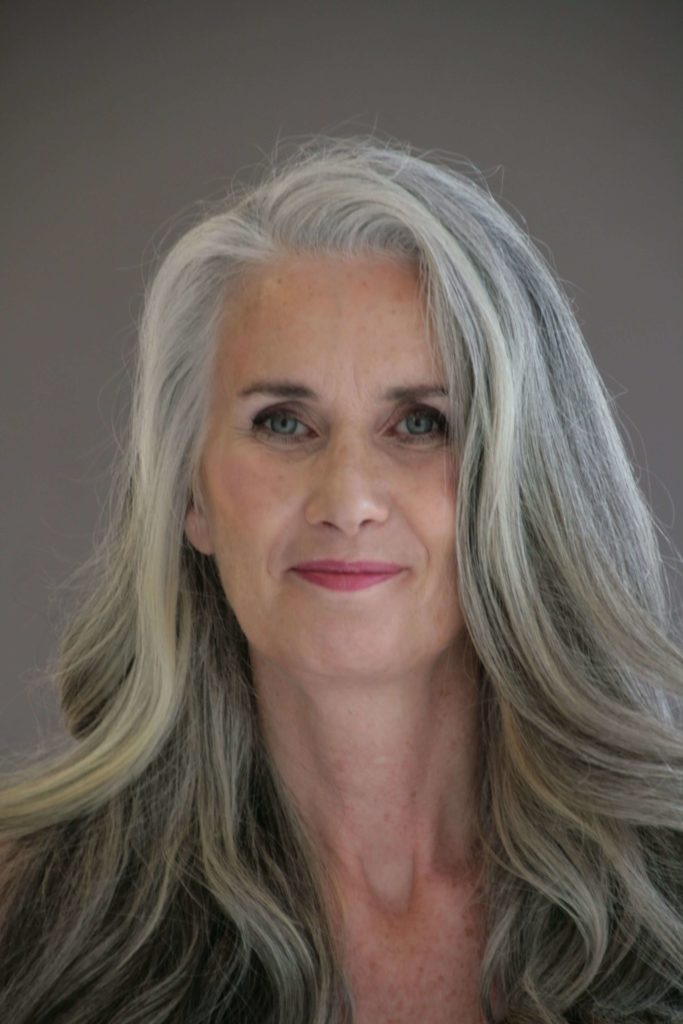 Romantic Waves
With this being one of the best hairstyles for women over 50, date nights are not easy to get ready for. There's so much going on in the mind already. This look will solve at least one of your concerns. The waves created with large barrel curling iron are always a handy look for the dates.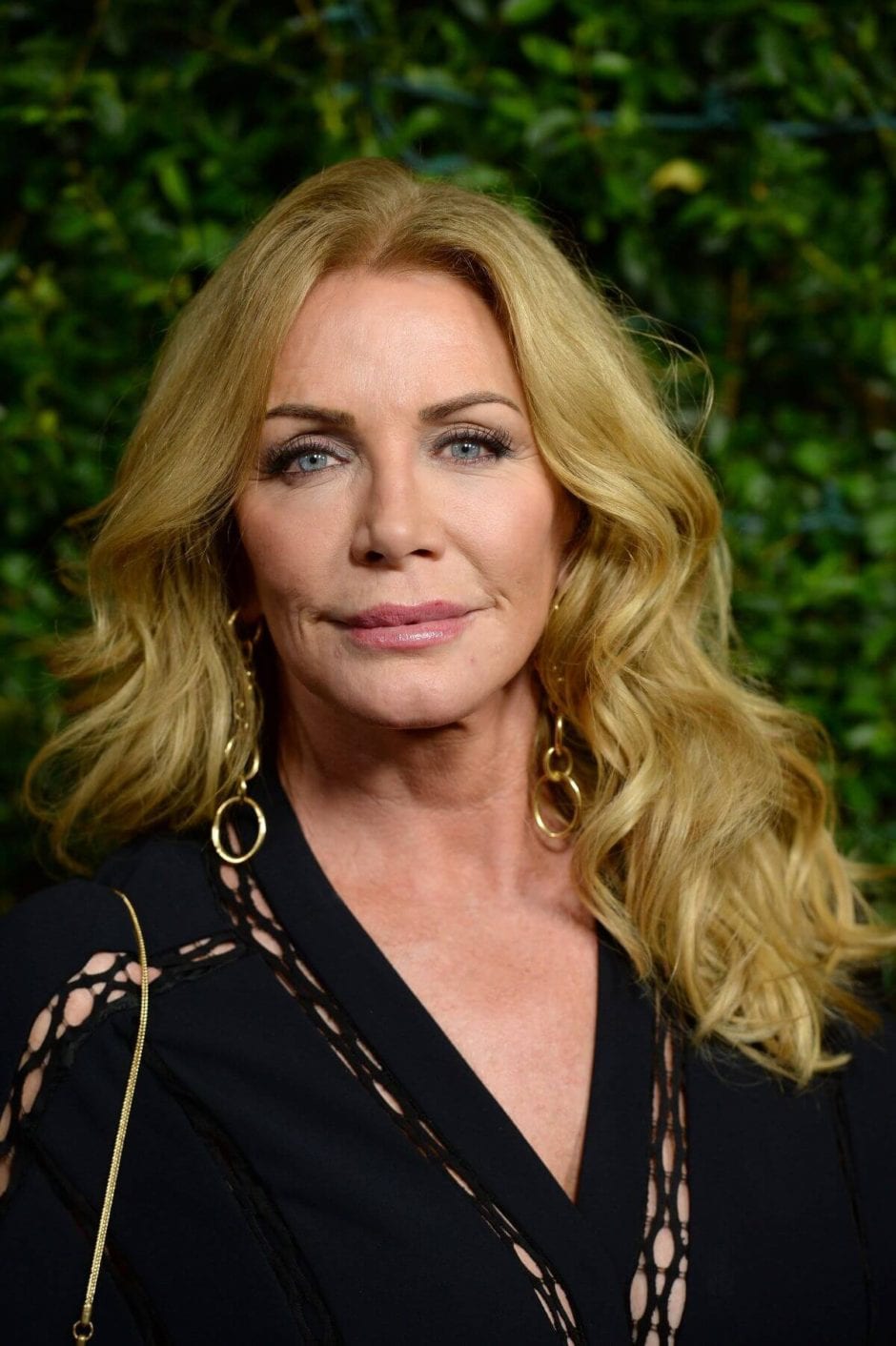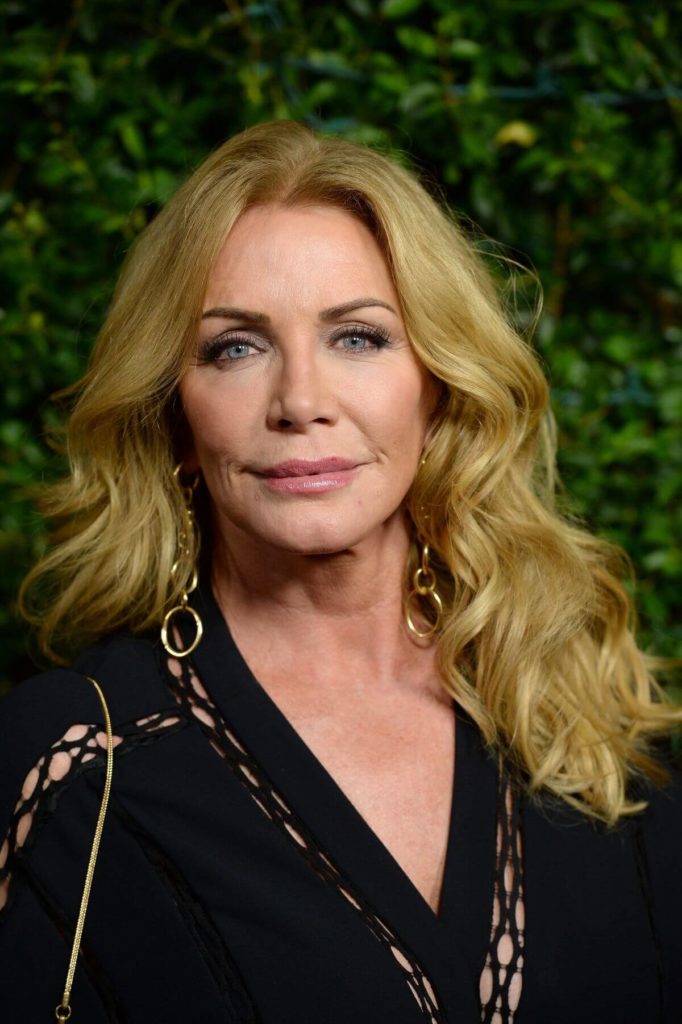 Beach Waves with Greys
This wavy hairstyle for women over 50 is a magic tonic – salt spray is all that is needed. No hair color, no hair stylist and no curling iron too. Scrunch your hair after spraying the salt water, and you're done.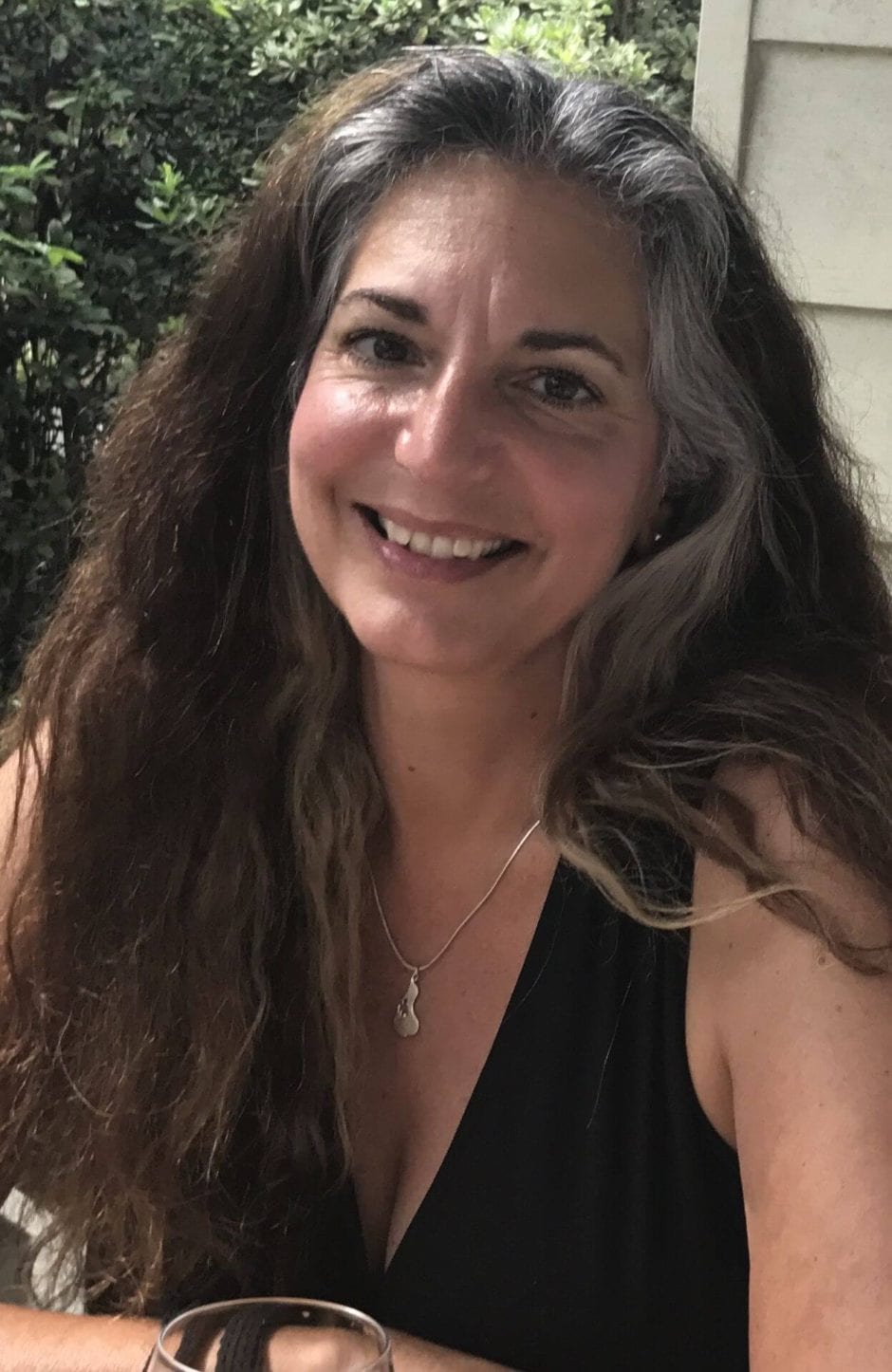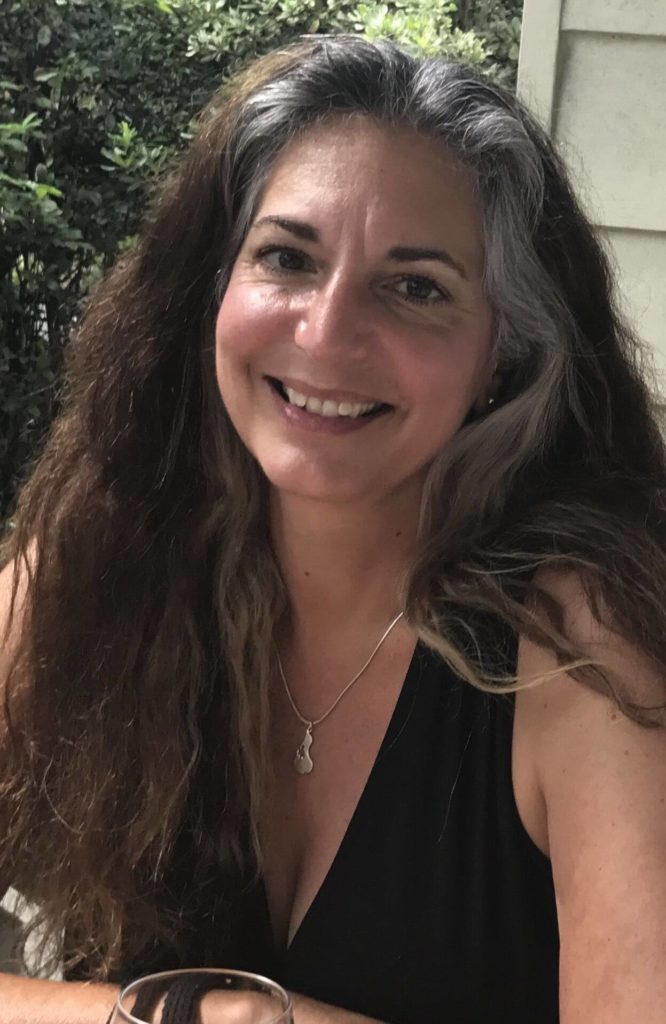 Tight Curls
Short hair look beautiful with tight curls. You just need a medium barrel curling iron and you'll create a beautiful evening look. Even if you are above 50, you can still go out with this sassy hairstyle and stun everyone.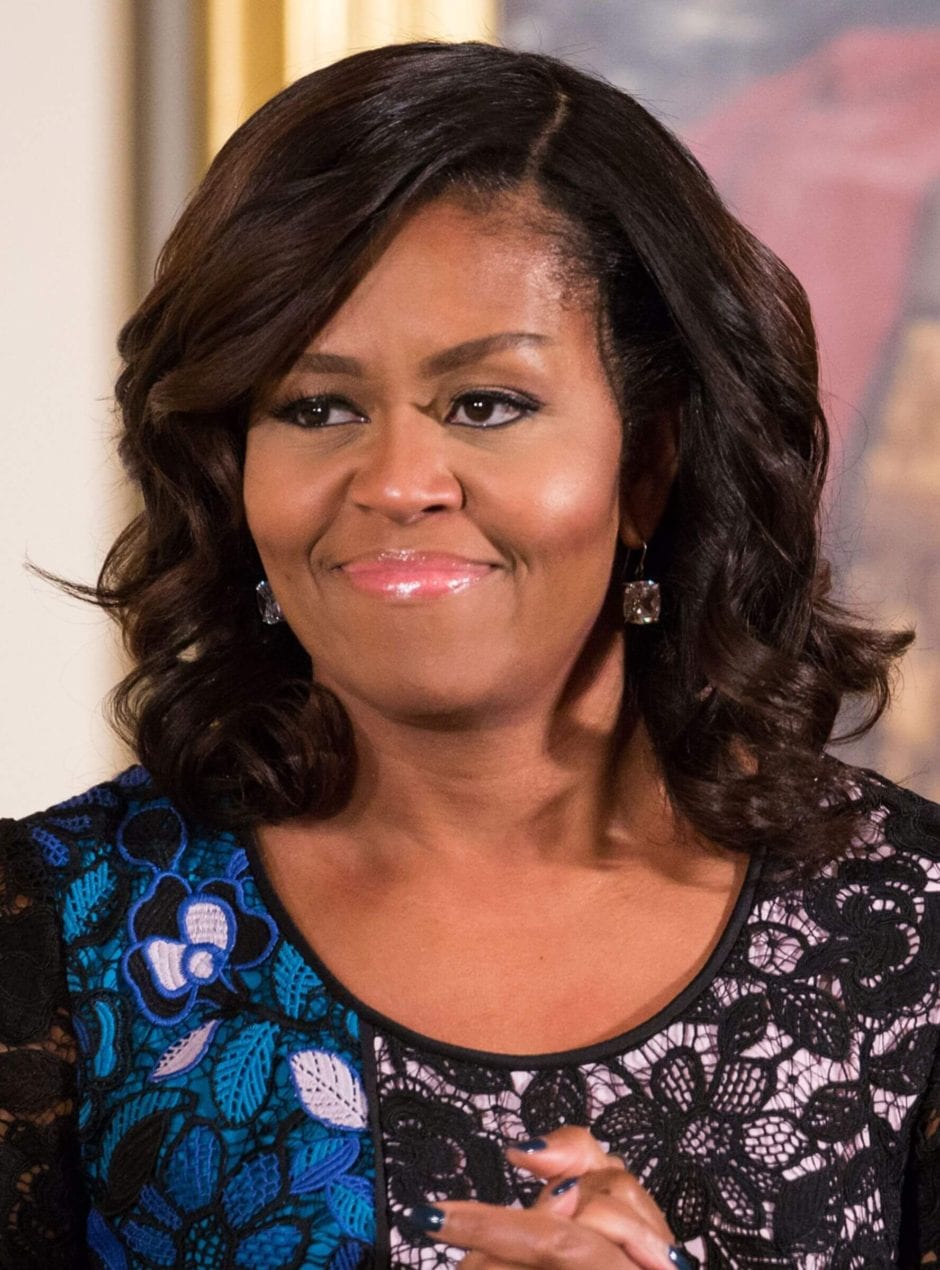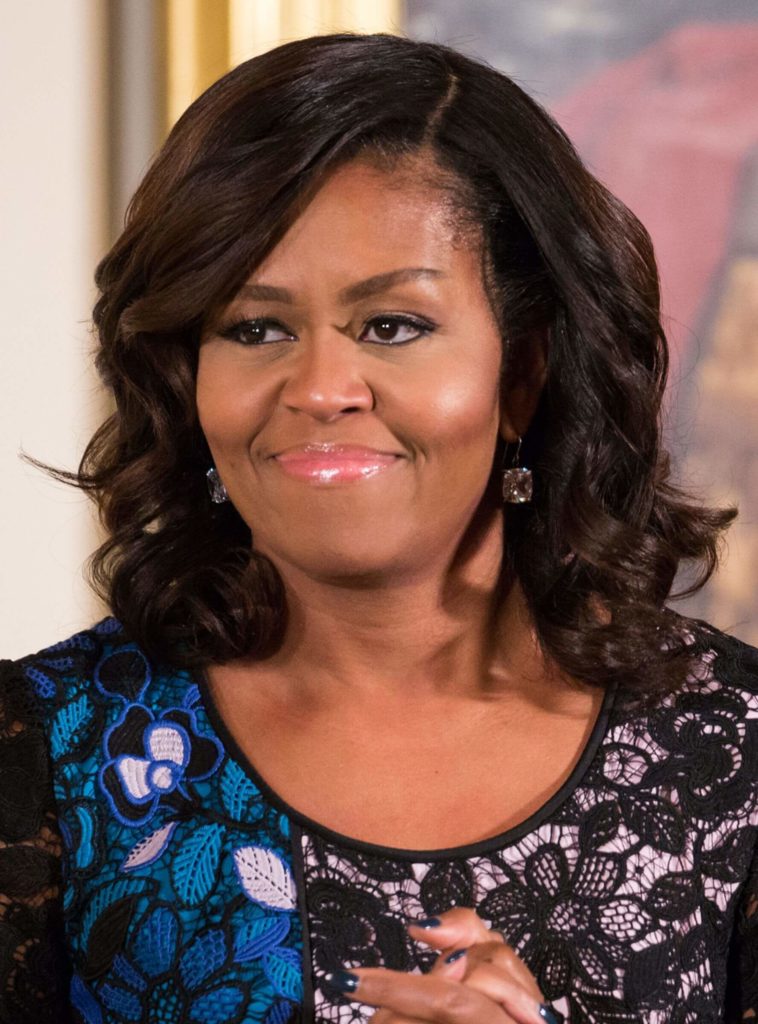 Barely there Turns
Turning and flipping out the ends are the two trends that have been there in the industry for a long time. Just do not put much effort and add barely-there turns to the ends and you're ready for brunch. This hairstyle has soft waves which makes it best for women over 50 with square or angular face shapes having naturally wavy hair. It even requires a little styling product for shine and setting the hair. To get a bouncy or voluminous look, simple tease out the curls and use a hairspray to hold it in place.
Wavy Blunt
This wavy – look hairstyle is for the women who do not like their straight hair. Tie up your wet hair into a messy bun and let them dry. Once it is dry, let them loose and you'll be left with a natural wavy look. You can add hair gel to give a sleek look and set your waves in place. Bangs always, ALWAYS compliment a great set of waves.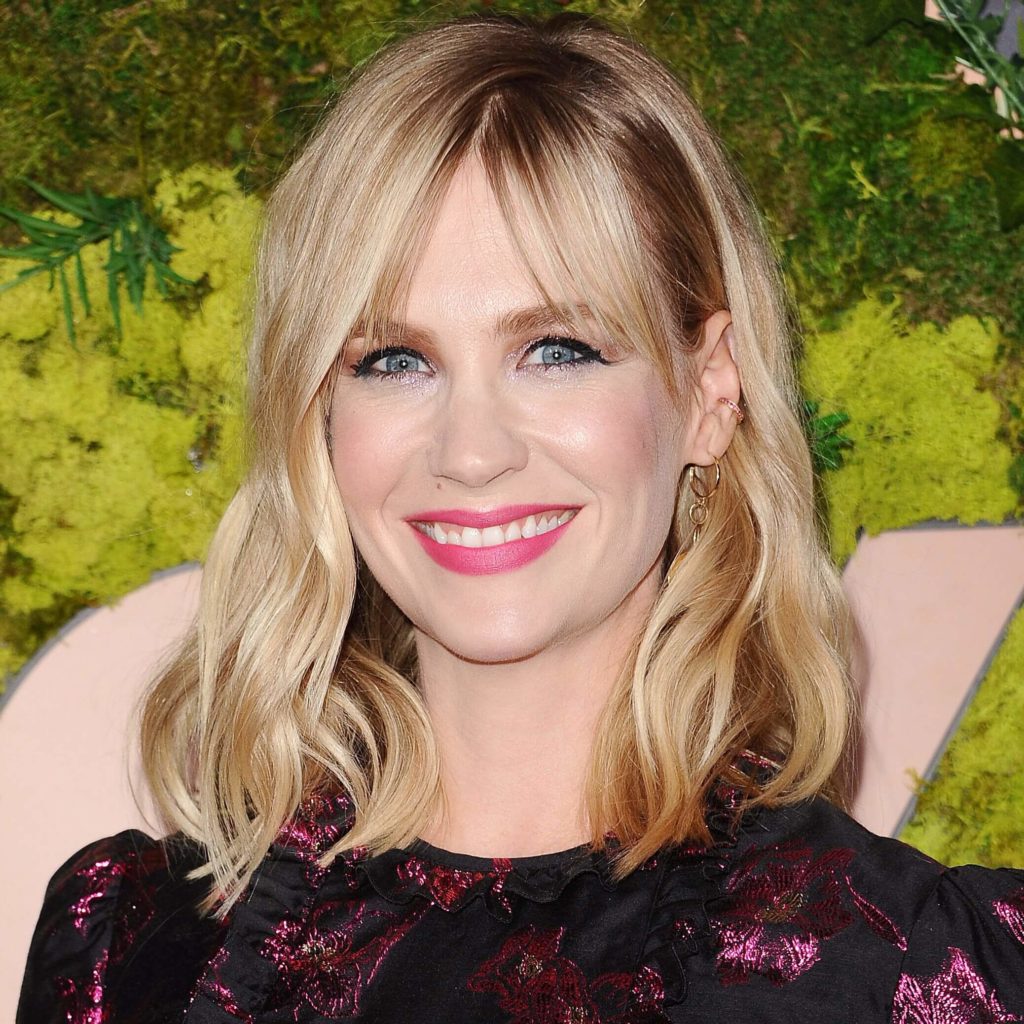 Effortless Waves
Usually called the 'just-outta-bed' look. This one is super easy and thus the name. Add twists to some sections and leave the rest natural and you'll be done. One of the best hairstyle for women over 50.
Flipped Out Blunt
Flipping out the ends of your blunt haircut using a round brush and a blow dryer can give you the most classic hairstyle of all times. Add red highlights to small sections to make the look more like a chic. It gives you a stunning look with loose glossy waves throughout having a center partition. This formal hairstyle is best suited for older women who have oval, or diamond shaped face with any hair type. Hot rollers or a curlers can be used to create these gorgeous curls which are separated and then set into place. Regular trims are needed to keep this bob looking pristine.
Barely there beach waves
The trick is to not scrunch too much after applying the salt spray. Just be natural and let them fall. Women over 50 will find this hairstyle quite easy to maintain as well as carry.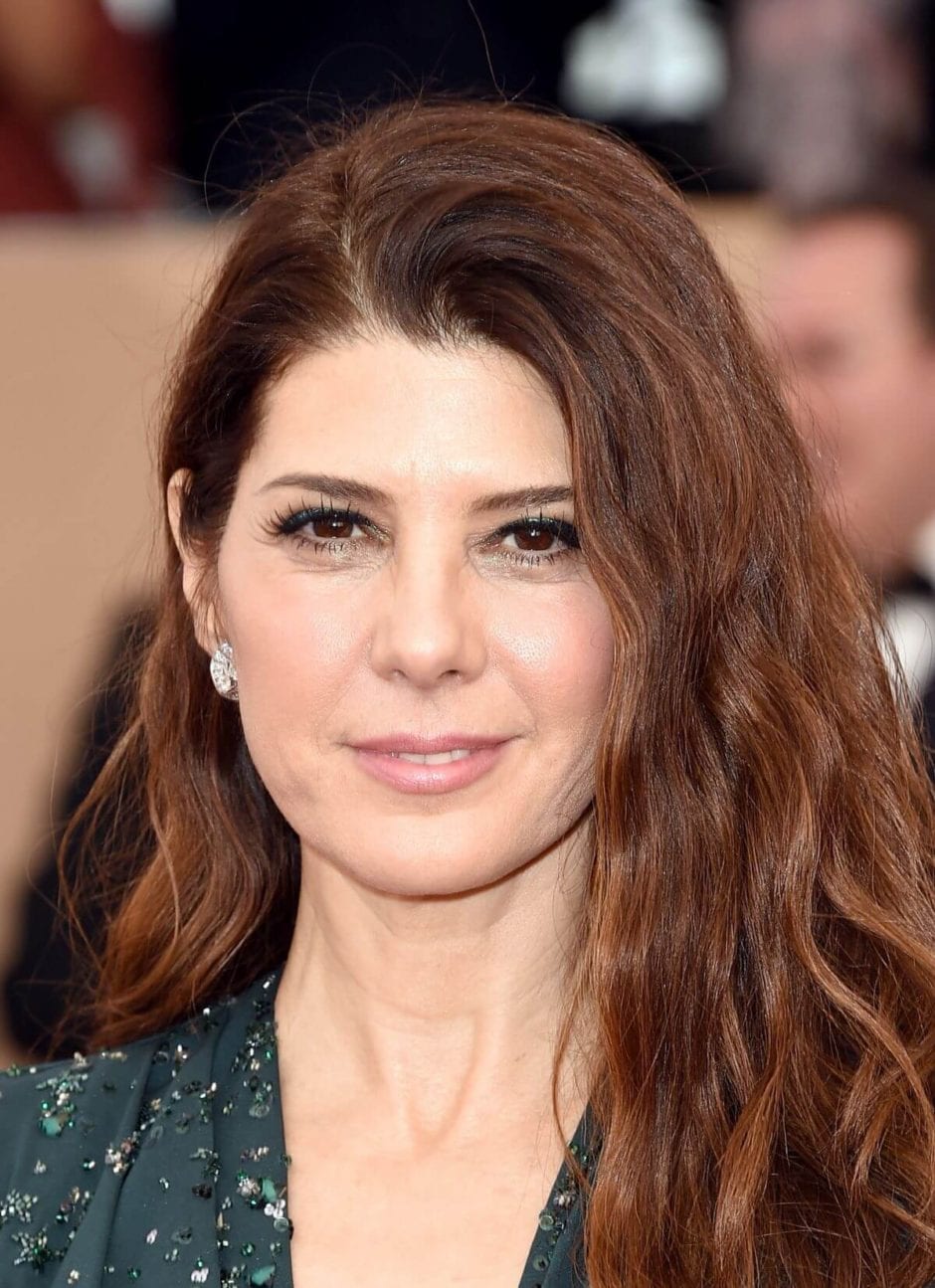 Brushed-Out Waves (on a blunt)
Soft, fluffy and voluminous is what your hair will look like in the brushed out waves. Creating a bouffant in the crown region will enhance the look. A large-barrel curling iron will come handy for this look.
Tight Waves
Using a small curling iron add curls to your blunt hair. Now pull each curl a little to loosen it and give it the waved look. Use a hairspray to set the hair.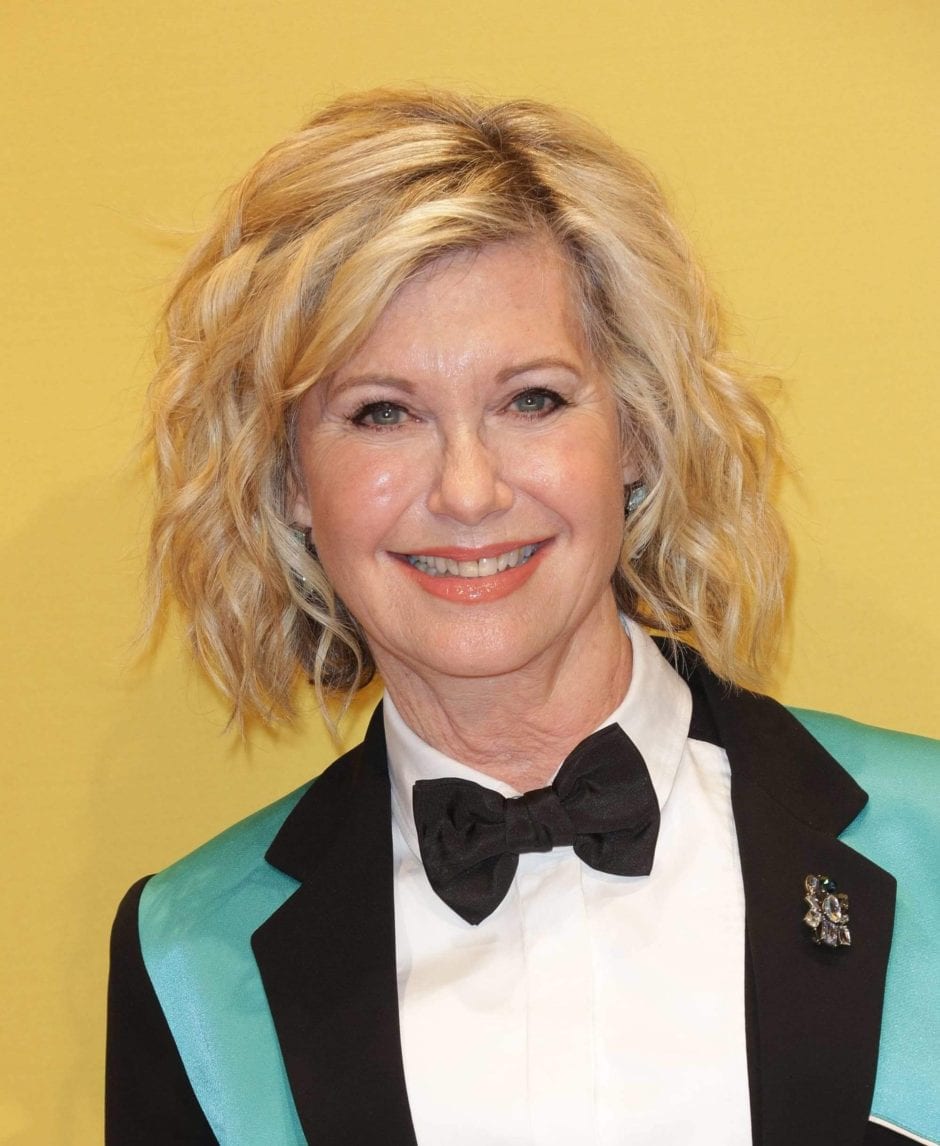 Classic Waves
When you have to keep it classy – get polished and well-defined waves. A heat protection spray is usually suggested while creating this look. Wrap the hair around a round brush and use a blow dryer. Give your hair that fantastic body and life with this textured & wavy look. Those with oval, oblong, square & diamond face cuts fine hair this will be scintillating for you. Re-create this style by regular trims.
Curly Wavy look
The top section of the hair is curled, and the lower section (i.e., the ends) are left in waves. This creates volume near the face and makes you look good if you have a skinny face. The look is recommended for parties and concerts.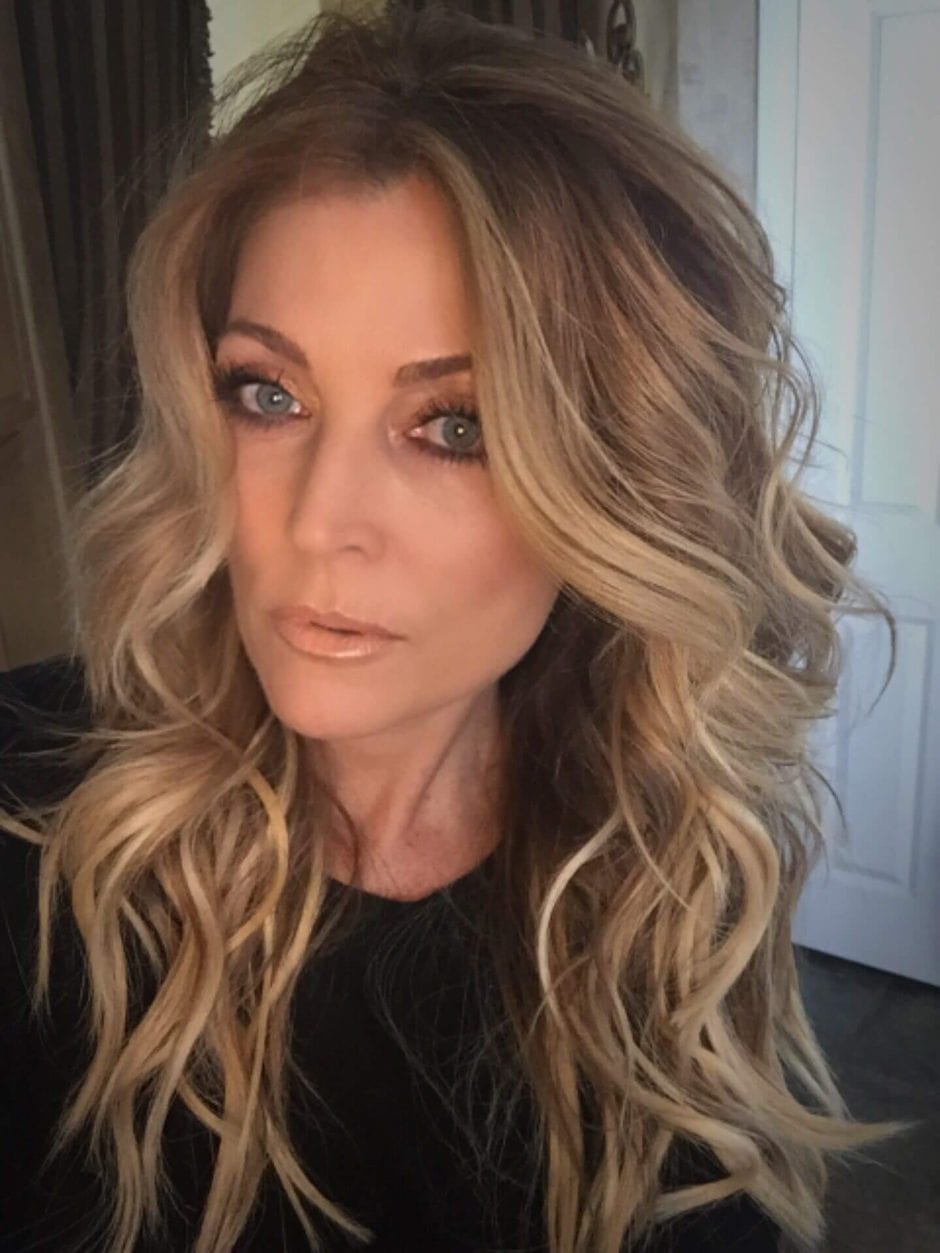 Wavy bangs
Tie your hair in an updo and have loose wavy bangs. This is a perfect evening look without any fuss. It is an excellent hairstyle for older women for parties and casual outings. This glossy look is great for those women with oval, oblong, square & diamond face cuts. Get this slick and smooth hairstyle of medium to long layers cut through the sides and back of this light blonde mane. To get the best of this of medium to long layers cut through the sides and back of this light blonde mane.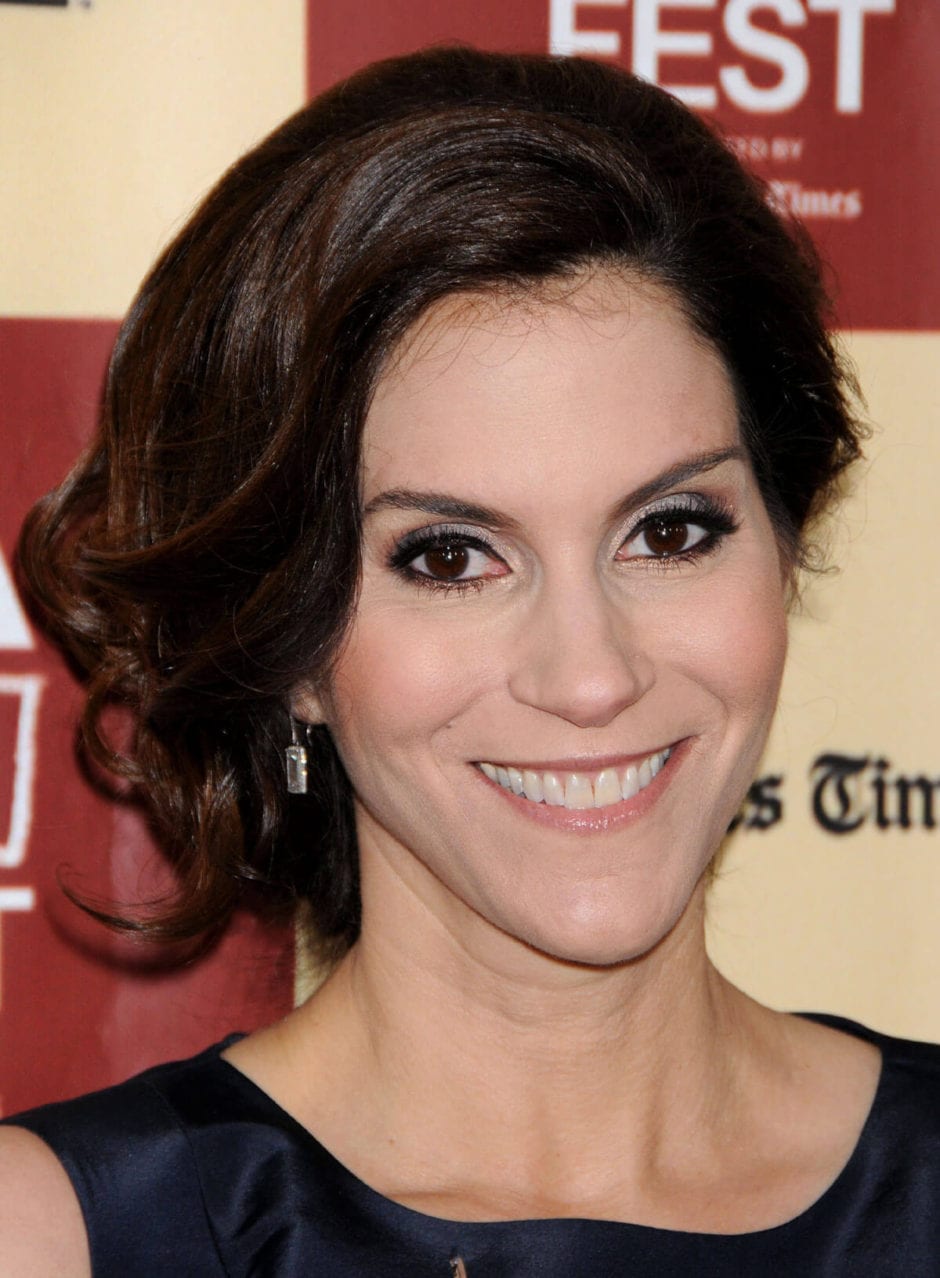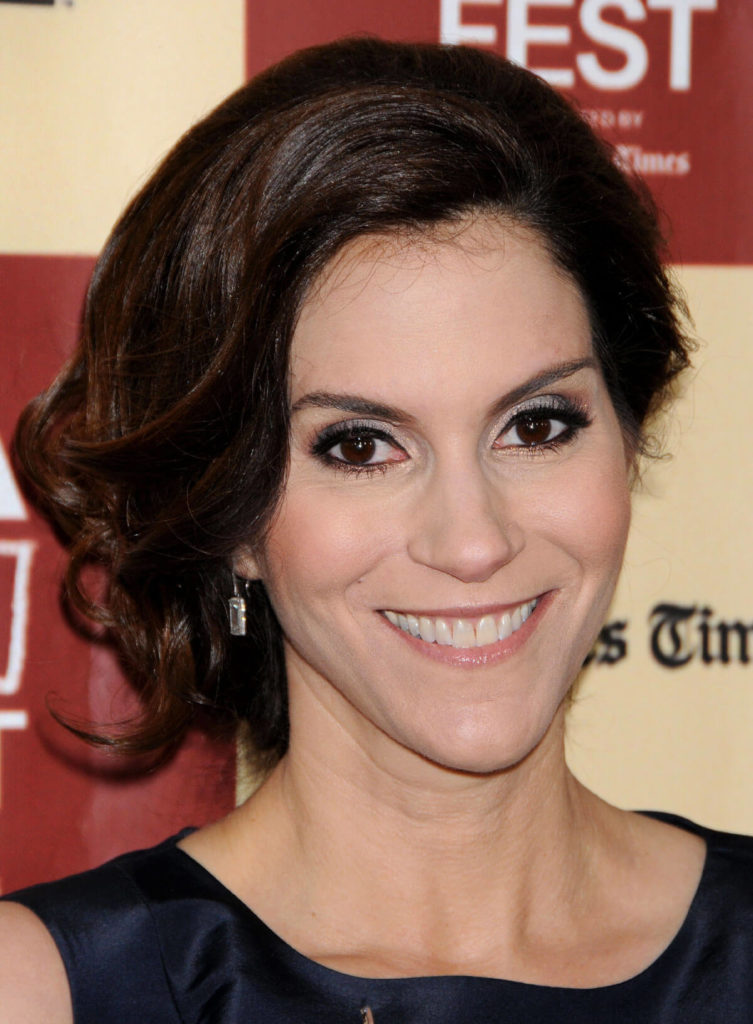 Soft Ringlets
You would need a little practice with a medium barrel curling iron to get this look. Let your hair fall into soft ringlets by putting in just the right amount of time on each section.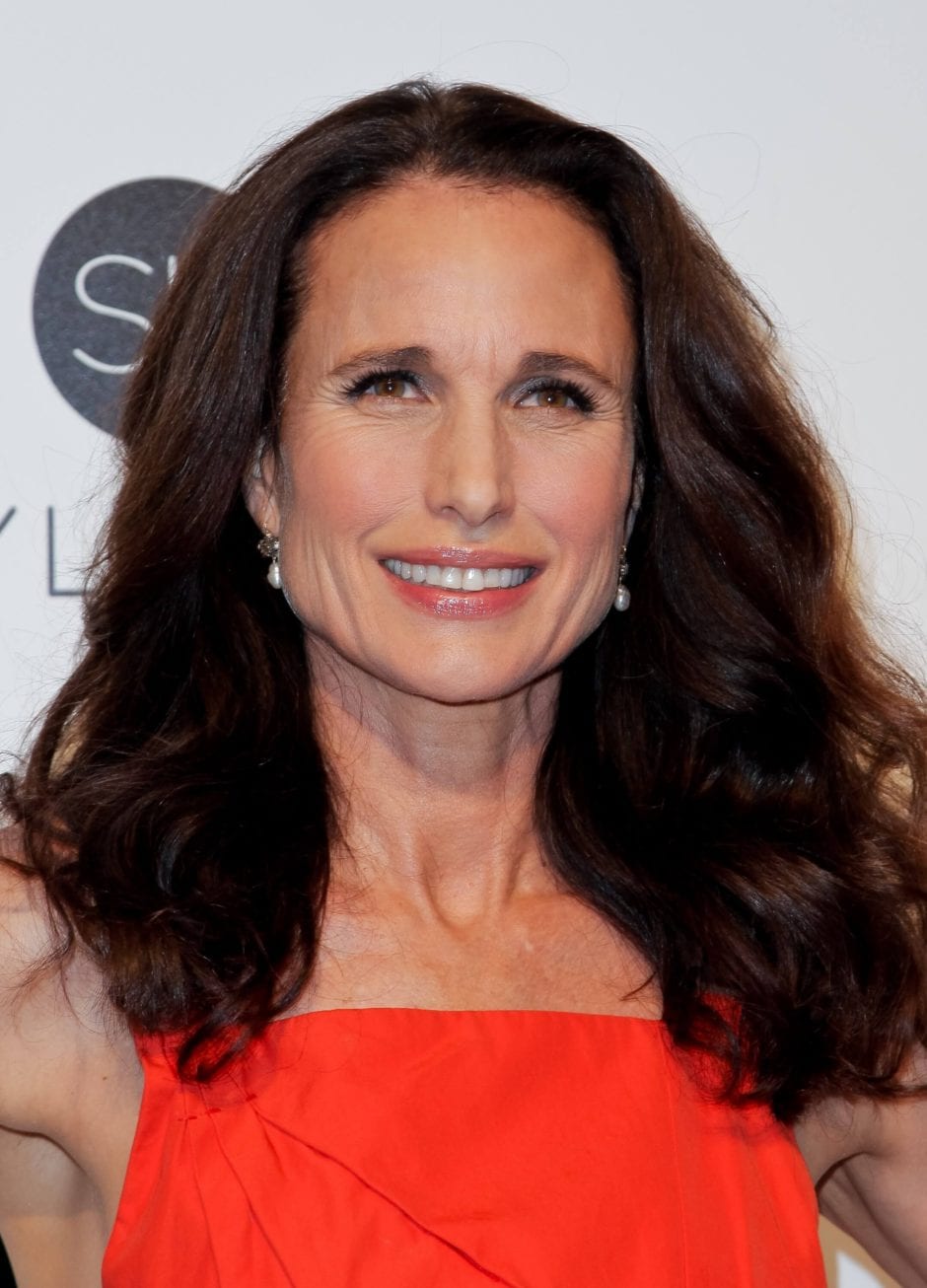 Tousled vintage Waves
Getting inspired from the vintage Hollywood, this look is created by messing up the classic vintage waves a bit. The back is styled into waves and curls and pinned to the head to form a stunning shape.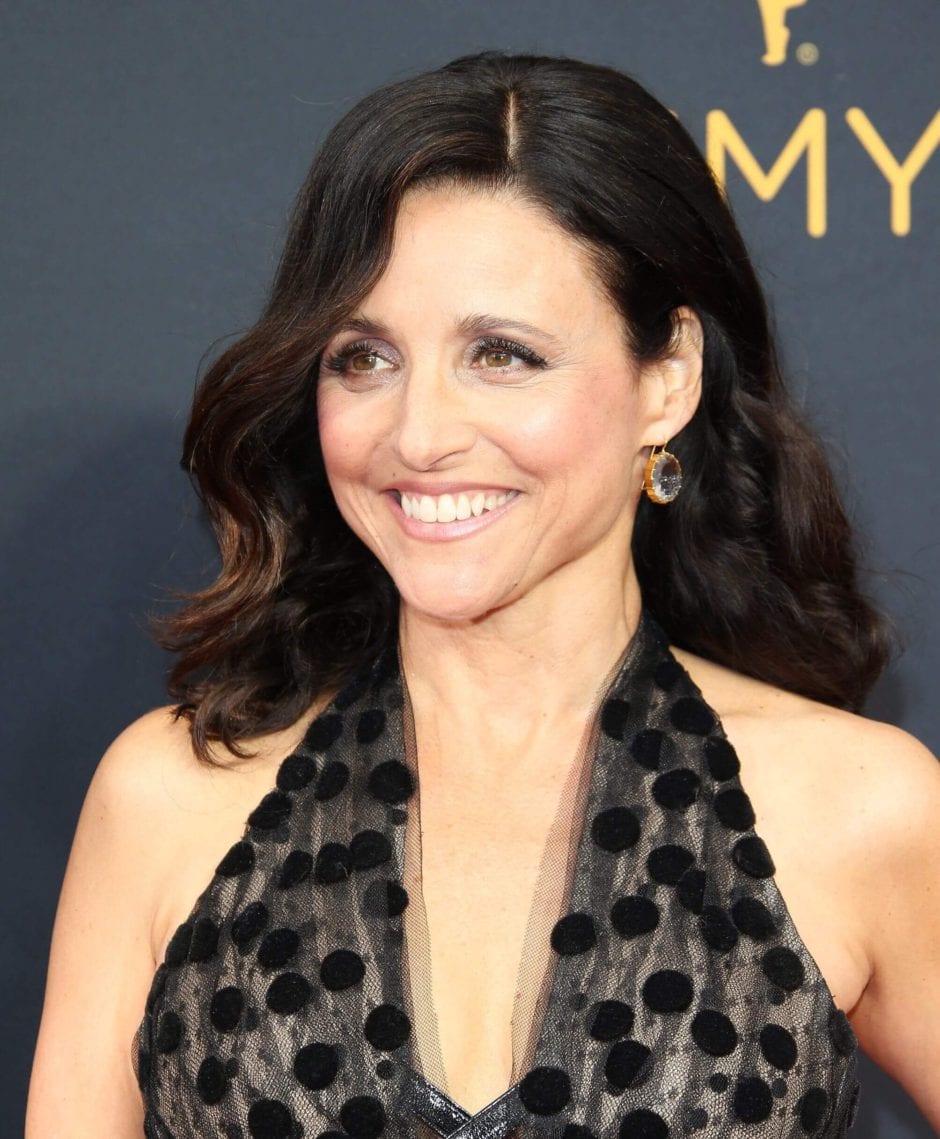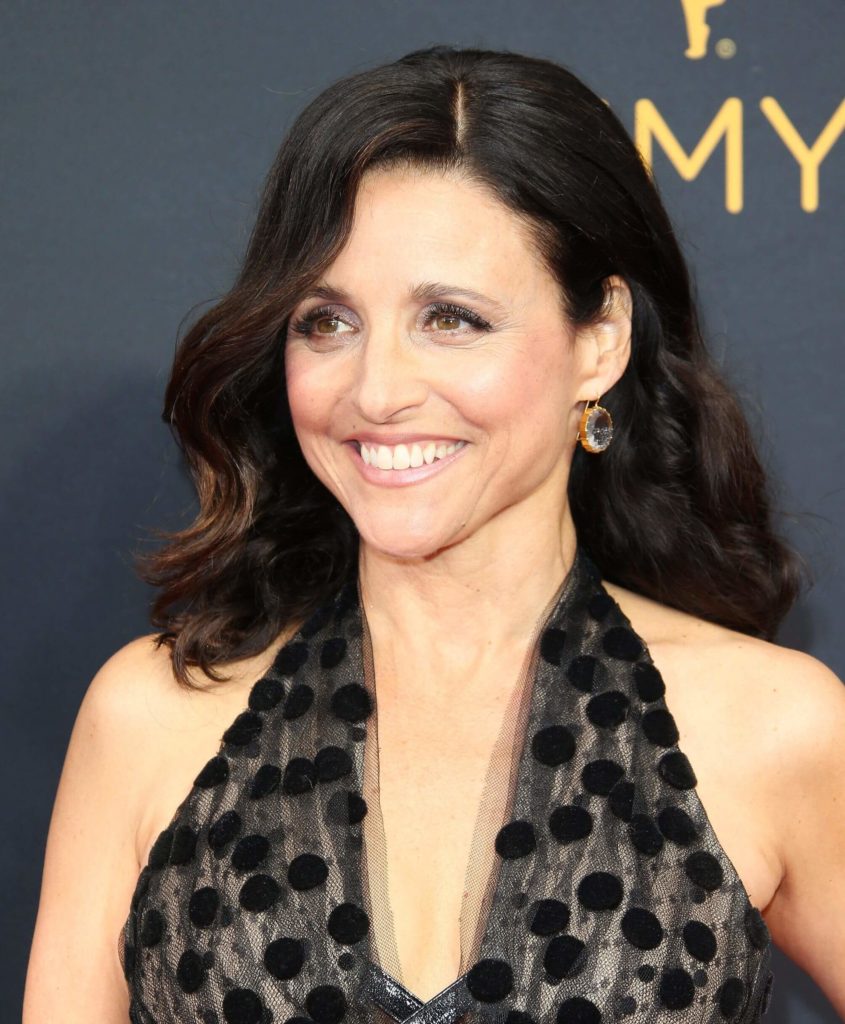 Voluminous bouffant
Some back combing in the crown region, flipped out step cut and a dash of color is the perfect recipe to this look. You can carry the look at themed parties and other evening events.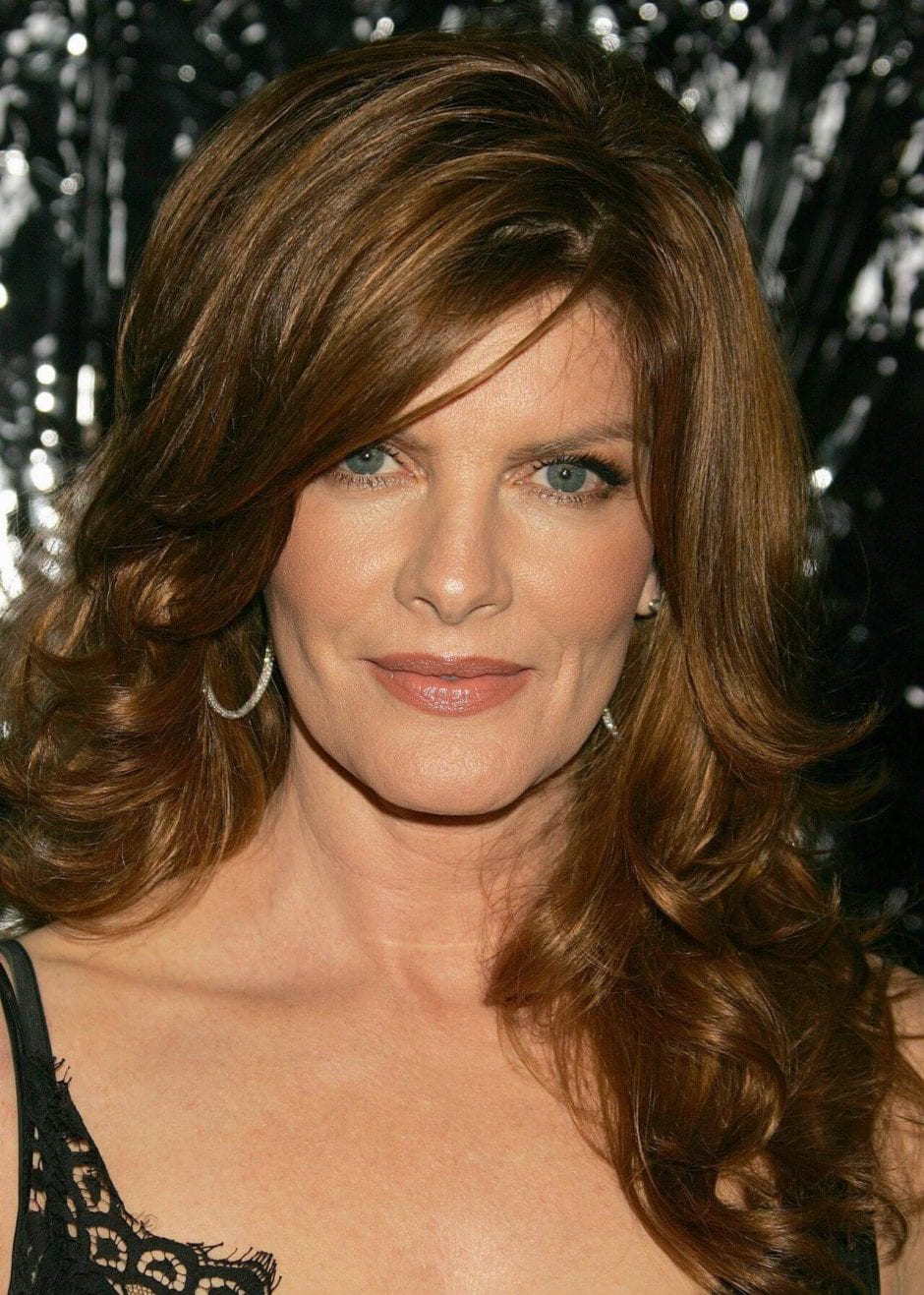 Twisted Section
The hairstyle with blonde hair color will look perfect for any party or event. You just need to add a twist to your basic look by twisting just one section of your hair from the front. The length of hair for this look is matter, so you if you are thinking to go with this look, you must need a medium or shoulder length hair to get this beautiful look.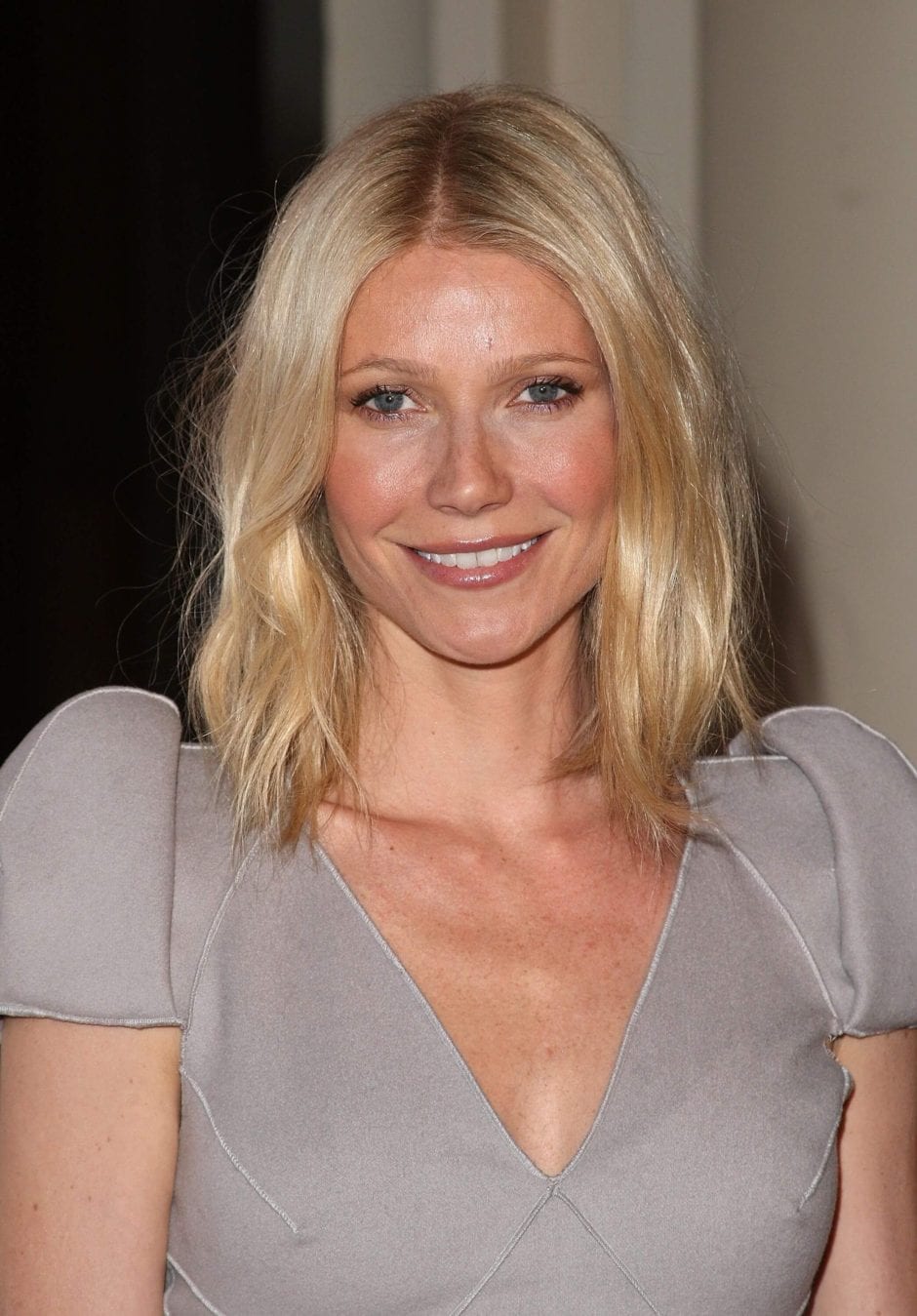 Tousled Strands
Create messy waves using a medium barrel curling iron and you are good to go. You will get lovely curls for your medium-long hair, giving them a lot of bounce and movement. This hairdo is easy to re-create with the right tools and needs product to tame fly-away hair. Go for trimming every 4-6 weeks since it will help in preventing split ends and keep the hair looking thick and healthy.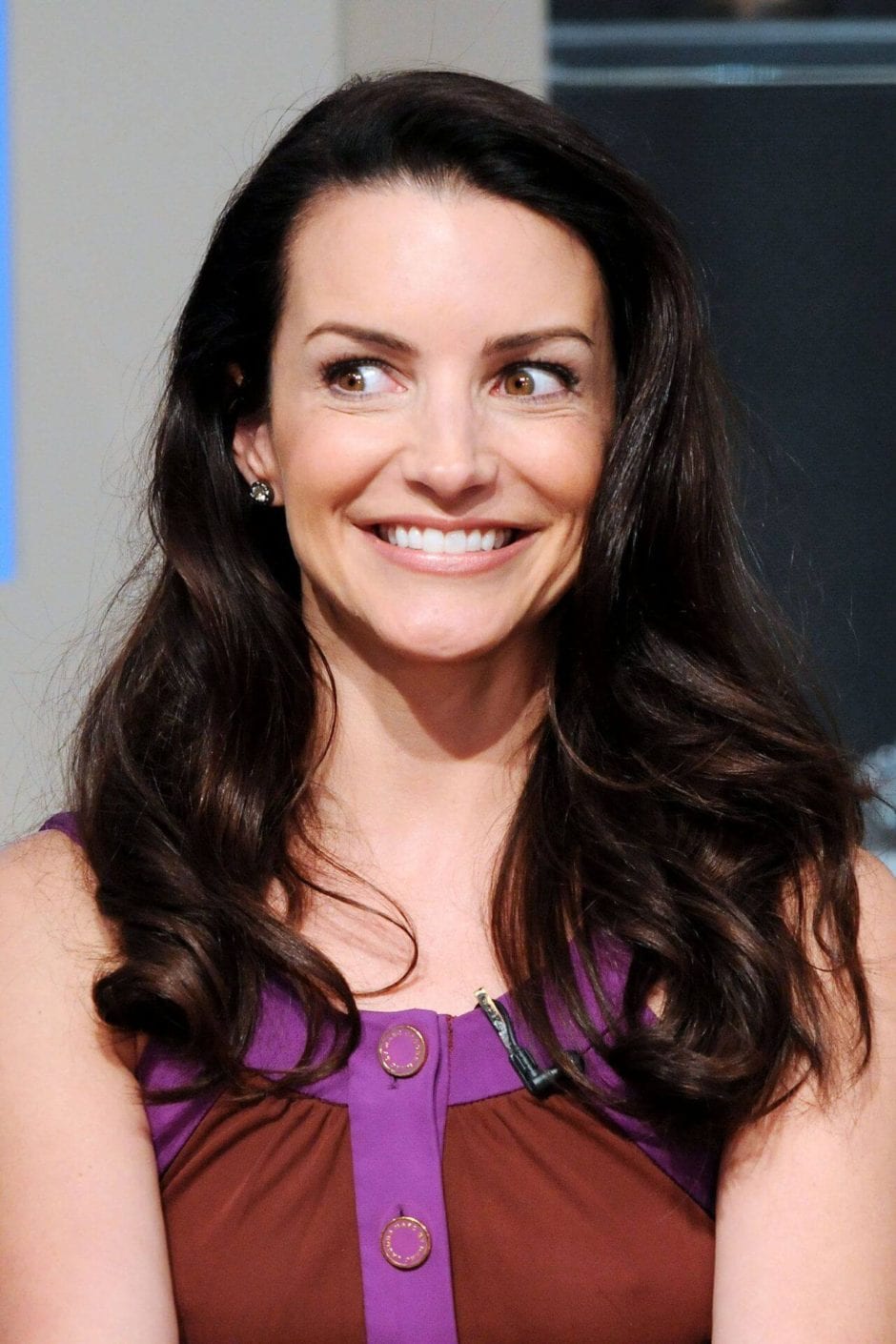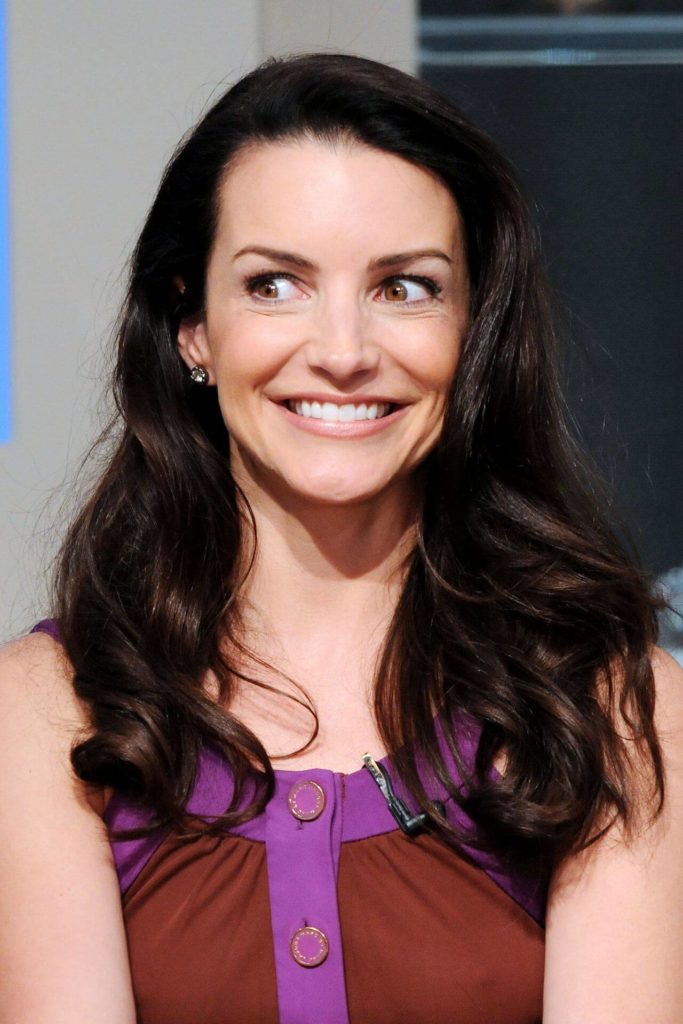 Blow Dried Natural Look
Want to look natural? Just blow dry your hair a bit and add waves in your blunt cut to create a perfect natural look. Just use outward direction while making the waves. Create a middle parting and you are all set to go out. Easy to make, need less maintenance and less styling products.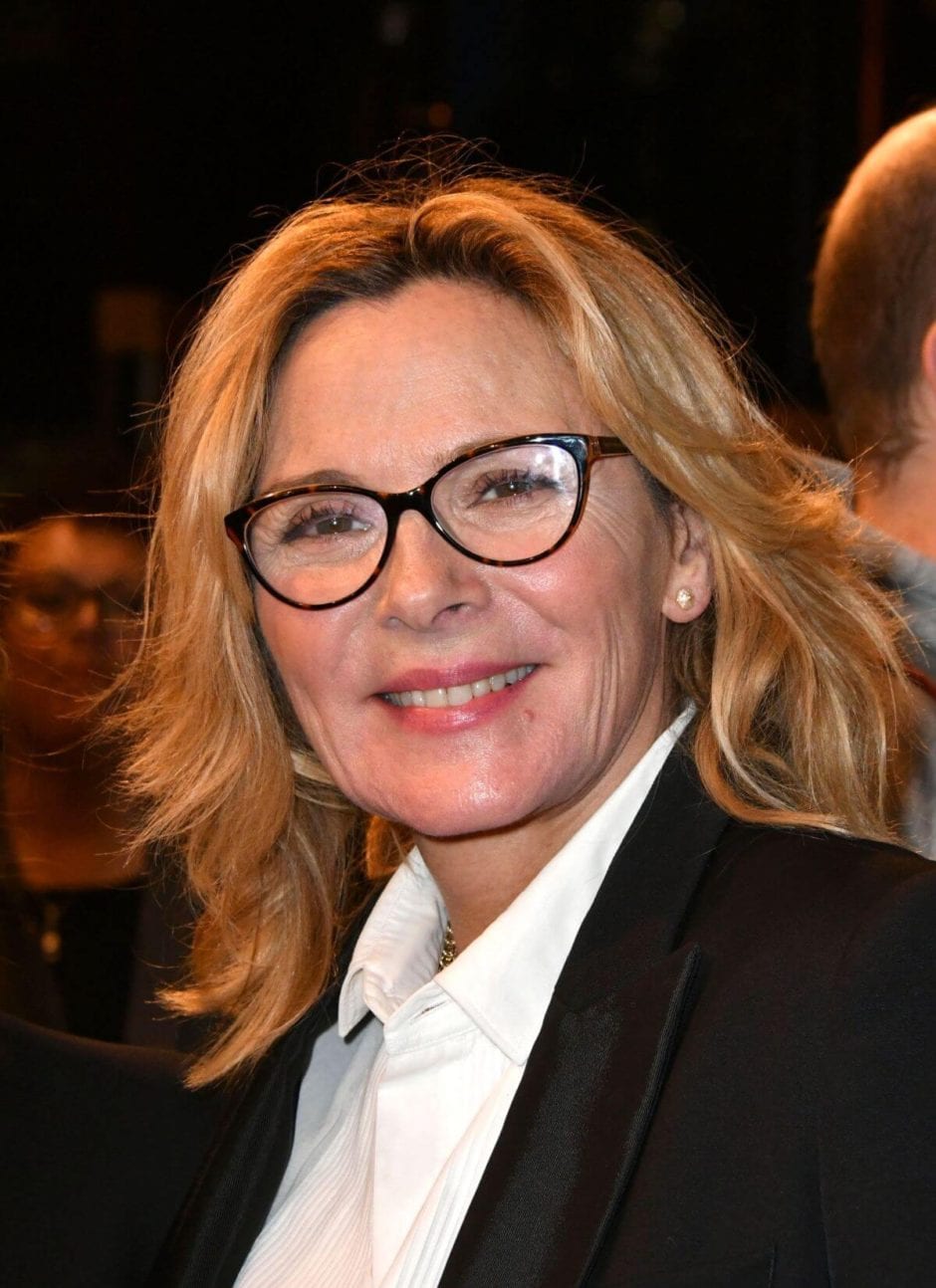 Biker look
Use a hair gel or a hair spray to enhance your natural waves and create a wet look. It definitely gives some bold, biker feels. If you drive a bike and wear helmets, then this will be quite suitable for you. Since the hairstyle won't get affected even after removing the helmet. To make this style you have to add a root booster and spray using salt spray and pin it down. You can make it perfect.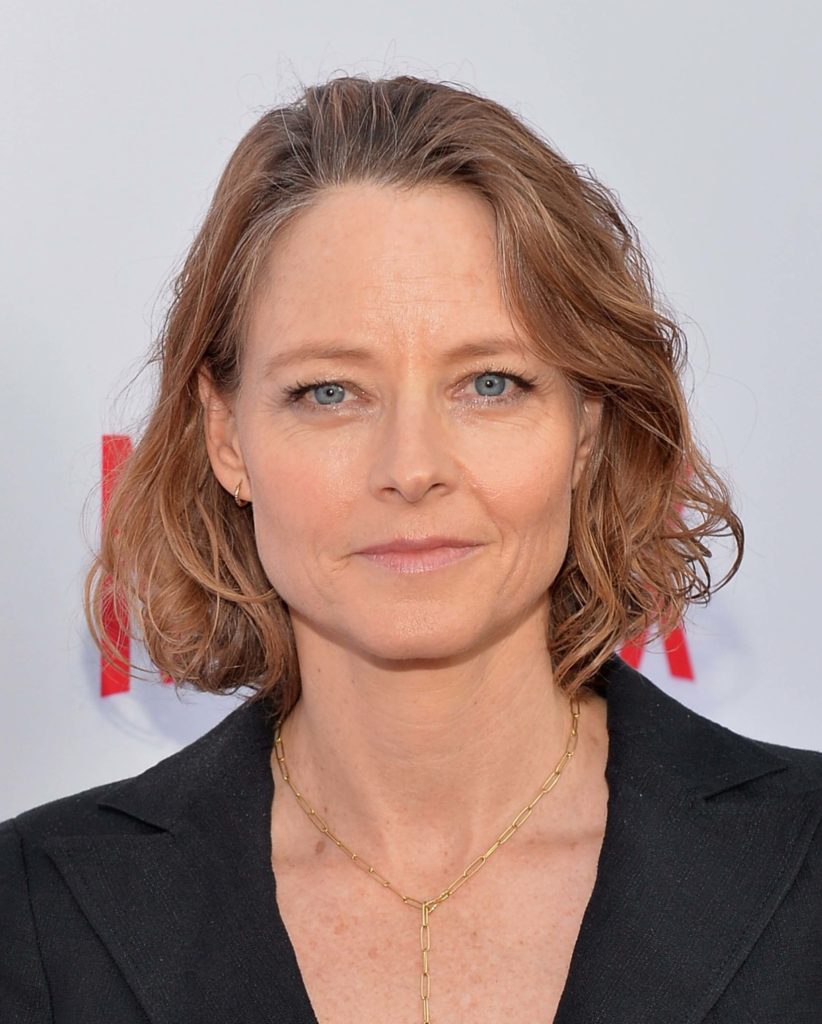 The Vintage Flip-Out
Using a round brush, flip out the ends of your show hair and what you'll get is the vintage flip-out. It is perfect for day time events. This casual yet divine 'so can be worn to any occasion. The back is styled into loose waves and pinned to the head to add height to the crown area. Soft sassy bangs are added to the front to frame the face and completes this stylishly.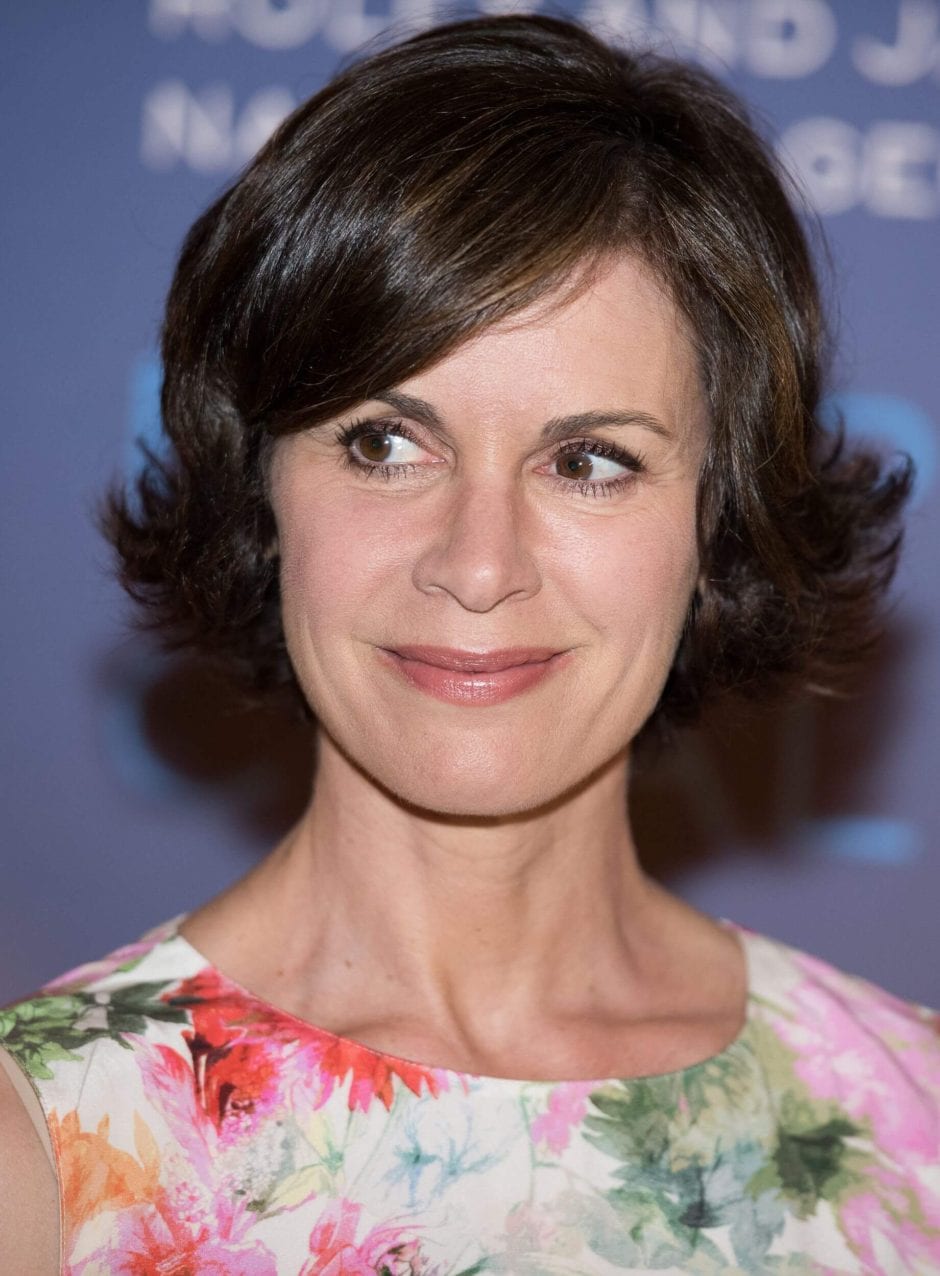 Waves with a Twist
Beach waves are always a great option for any casual occasion. Ever thought of giving them a little twist? Use a medium barrel curling rod and add curls to your hair. Move your fingers through the hair, and you'll get a wavy-curly look!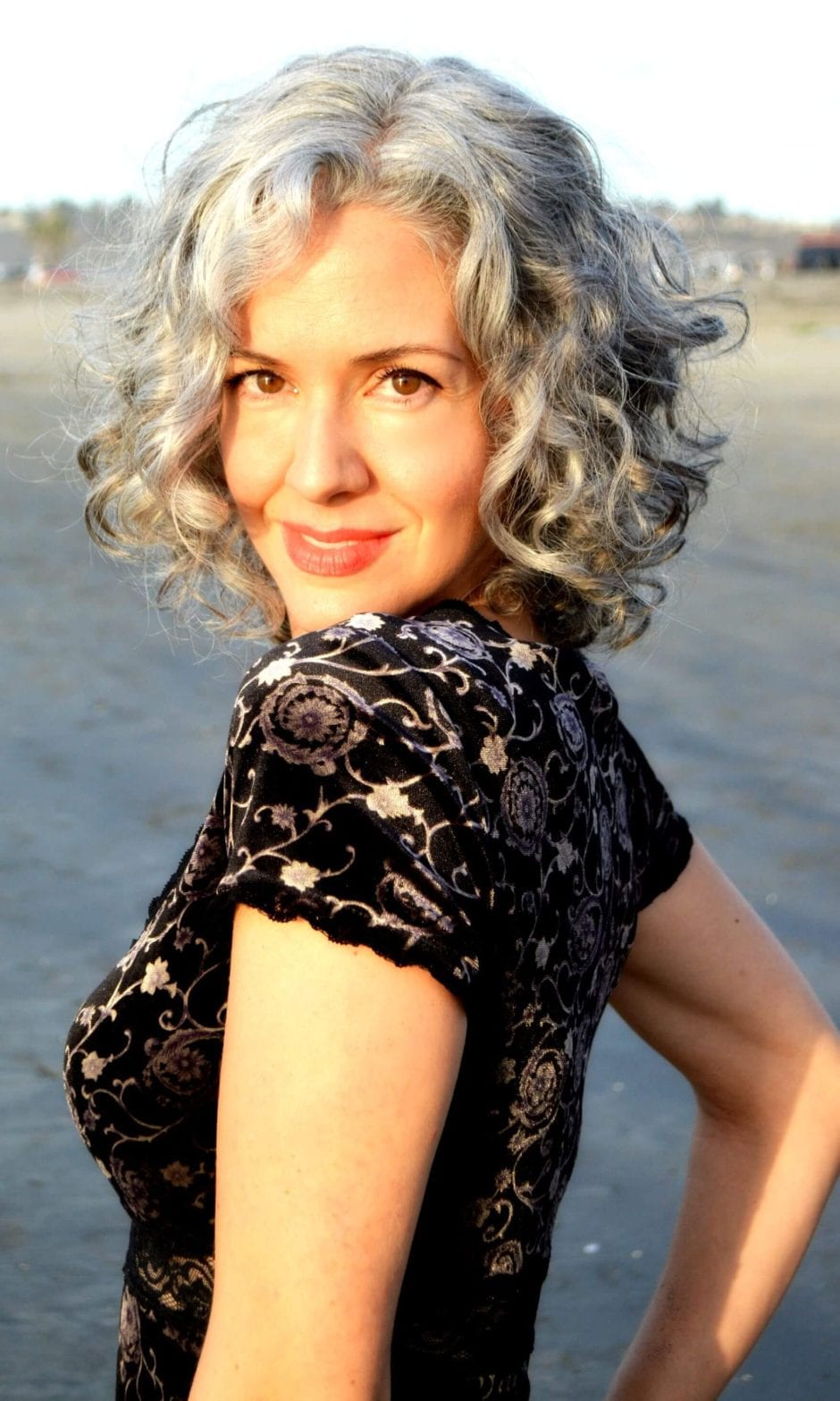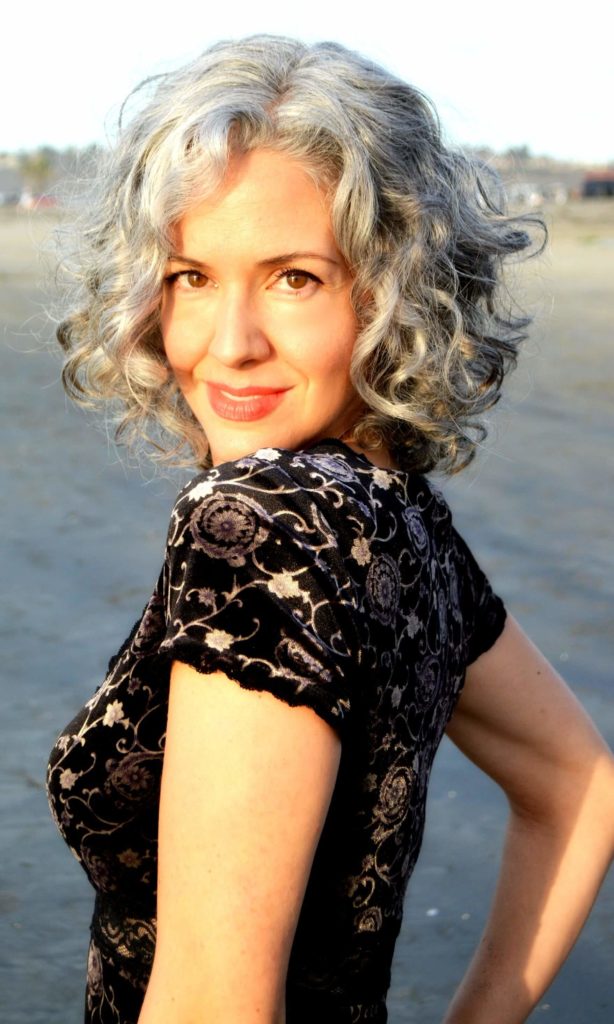 Swooshing S Waves
Adding S waves to your hair can give you a perfect look for any wedding reception. The curls are dressed through the sides and back of these blonde locks to give the overall style movement and bounce. This formal style can easily be made at home with the proper tools. It requires less product to tame your hair. You can go for regular trims to maintain it.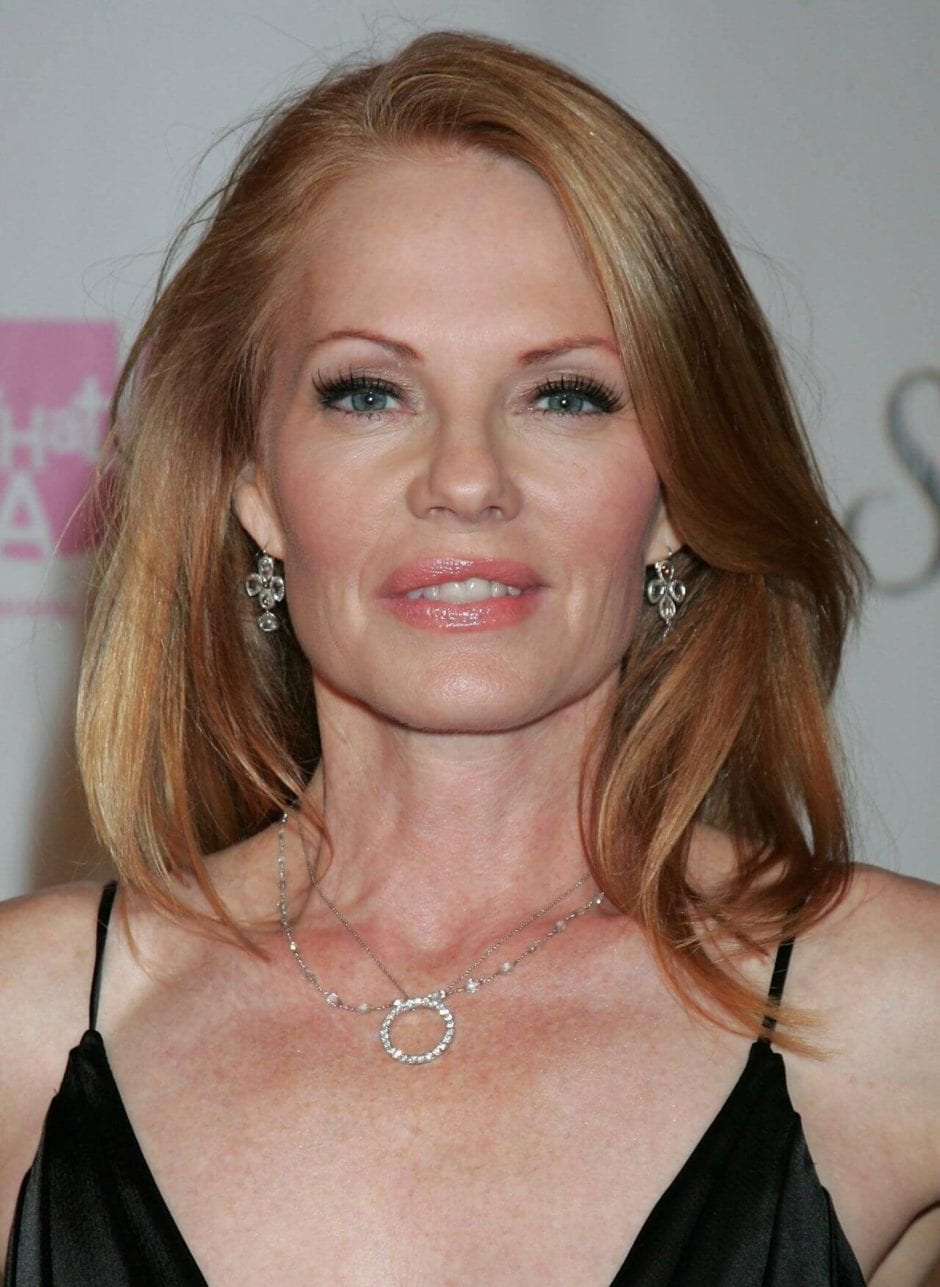 Natural waves and fringes
Bangs are always a great idea. Fringes are a greater one if you have an oval face. So try this simple hairstyle and get ready for any event or party. You can also carry it every day to office.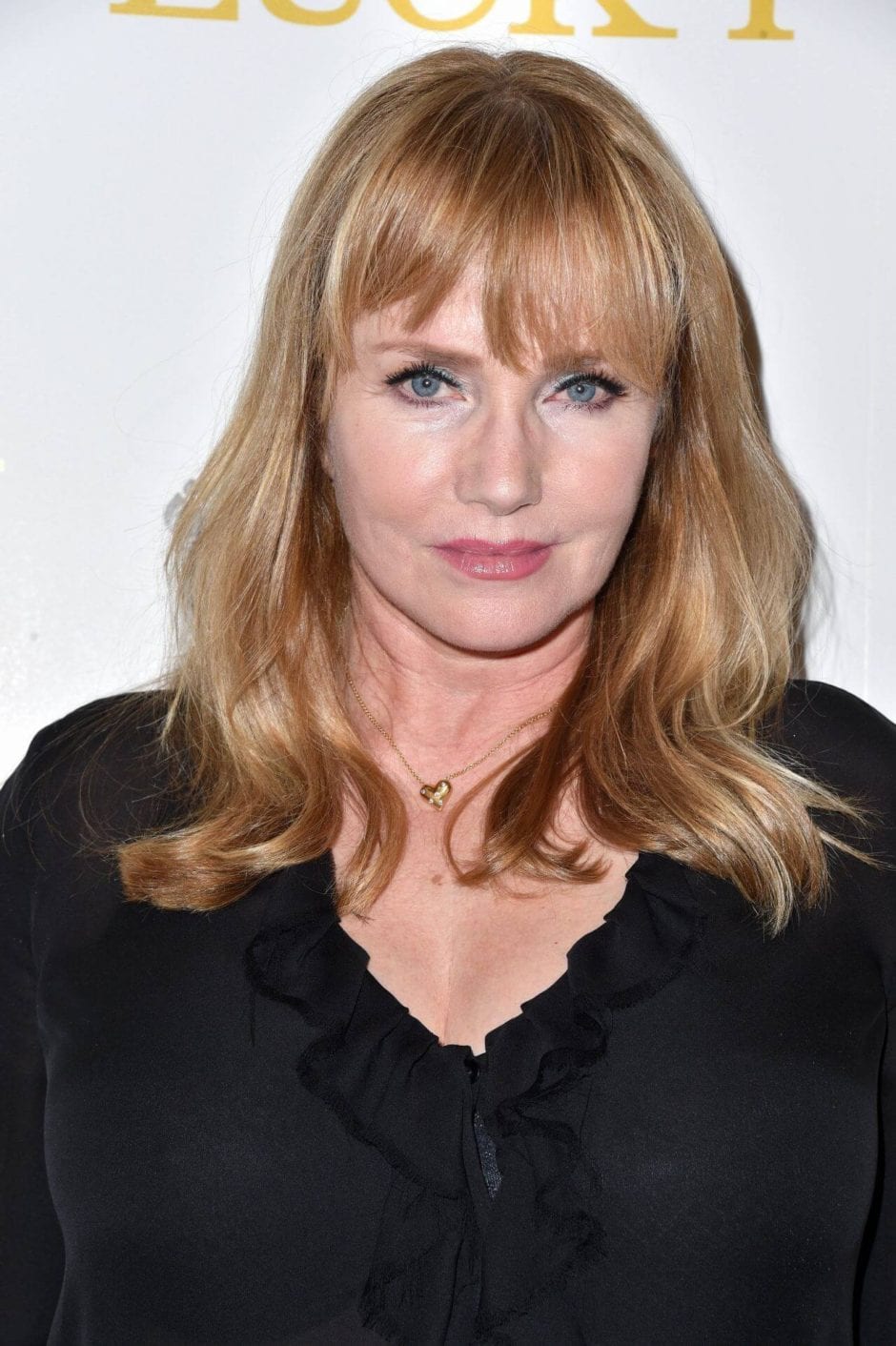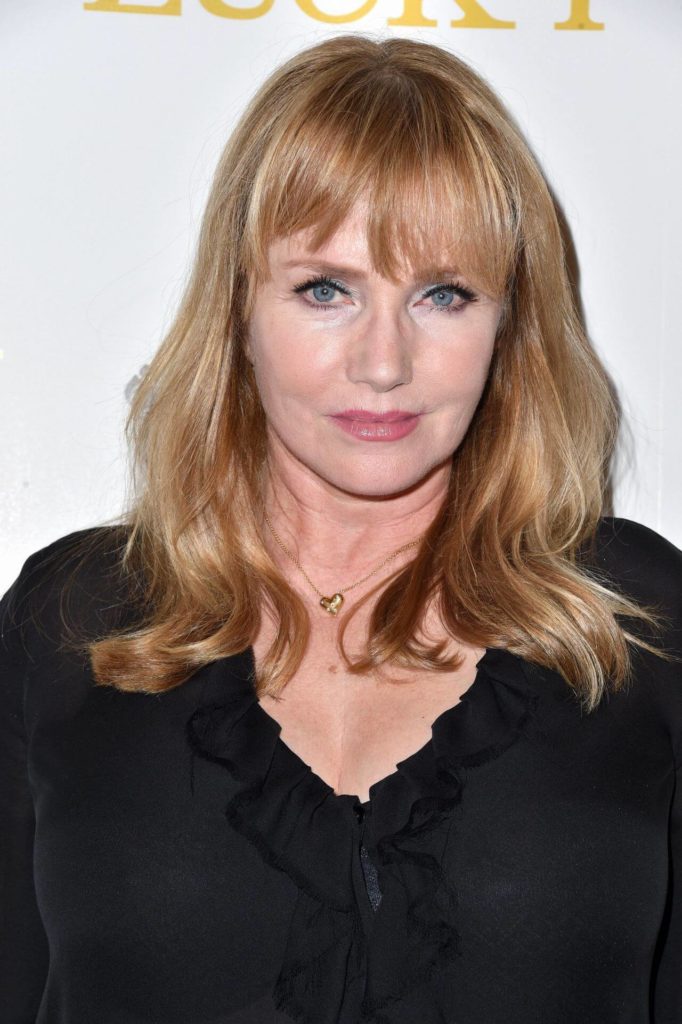 Loose S waves
Sometimes, keeping it loose gives great results just like this look. Best suited for those who have natural wavy hair and want to flaunt them with proud. This hairstyle surely complements women having an oblong face shape. It might also need styling product for shine and to keep it set. The side swept bangs are quite impressive.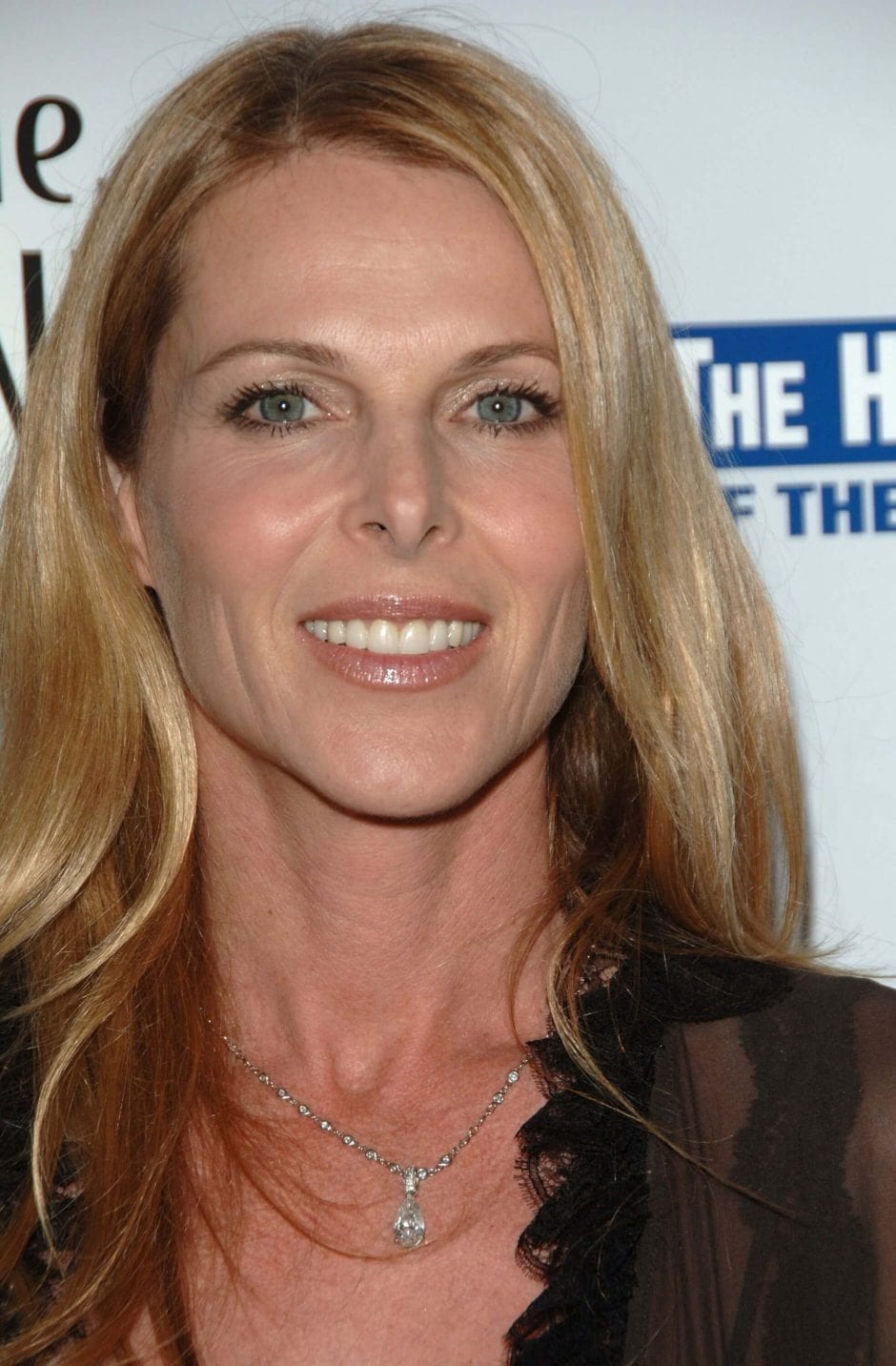 Just-Right Beach Waves
Adding just the right waves after using the salt spray is an art. You need to invest a lot of time to learn this one. But at the end, it's worth the time. You will look stunning with this hairstyle. It might need a little more maintenance and styling products.
So, I hope this list of wavy, older women hairstyles comes handy to you, and you're able to stun people by putting in just a little effort. But do remember that styling your hair regularly needs some after services too, i.e., take proper care of your hair and use good hair care products to make your tresses look healthy.