Elegance with age is the call, and plus-size women above 50 need to get it right. A wrong style can be disastrous and draw attention to areas that you want to hide.
Even with age and issues to maintain hair getting the right hairstyle to be a boon and help you look young and thin. The attitude at hearts matters and if your heart is young you are also young.
Best Hairstyles for Plus Size Women Over 50
Thus keep the size and age at bay and follow any of the following ravishing hairstyles for plus size women over 50 that will make you more ravishing and prove that age is just a number.
Middle Partition with Waves
Long shoulder-length hair looks playful and can help to take off years from the face, which makes it a suitable hairstyle for women over 50. It gives a more feminine and elegant look and can be styled beautifully using accessories or without them.
The middle partition of hair with hair ringlets falling on both the sides of the face-covering part of cheeks makes them look thinner. The loose waves look exciting and need lots of holding products. Hot irons will be required to get the same look.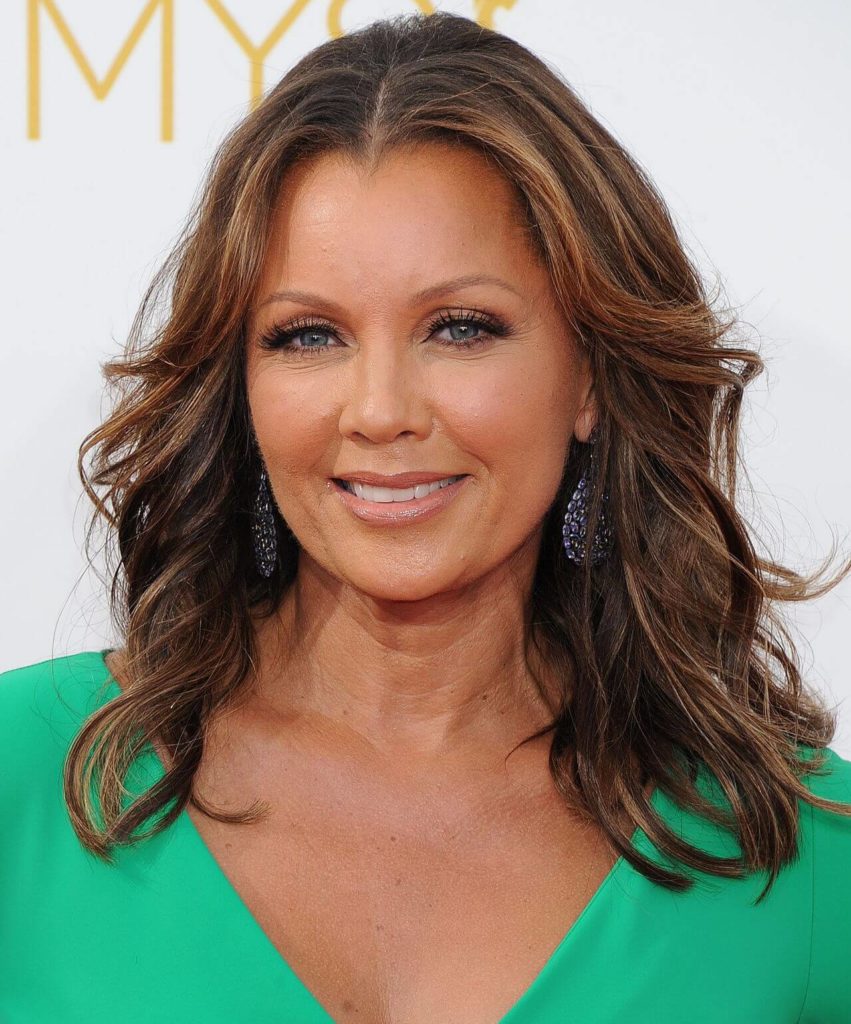 Lose Waves
Lose waves are exciting, and they surely steal the show, the loose ringlets falling on the face give a frame to the face. Side partition of the hair covering the forehead makes you look younger and slimmer.
Holding products will be needed, and hot iron to create the ringlets will be needed. Any headband will help to rock the look.
The Top Puff
A very dynamic hairstyle that can turn head towards you at a party. As the highlight will be the puff so the attention will also be on it and thus women over 50 can efficiently use this style to cover the wrinkles or any sign of aging.
Holding products, fancy clips, bobby pins and puff holders will be needed to create the style. It is indeed a style to be worn at the next party. It also makes your face look slim and long.
Shoulder -length with Front Bangs
Shoulder-length hair with front bangs helps to create the illusion of a thin face.
Side partition of hair and the bangs covering the forehead frame the face very softly and thus can be very easily and quickly recreated at home with the help of styling tools and holding products.
Women over 50 with thinning hair can also go for this style.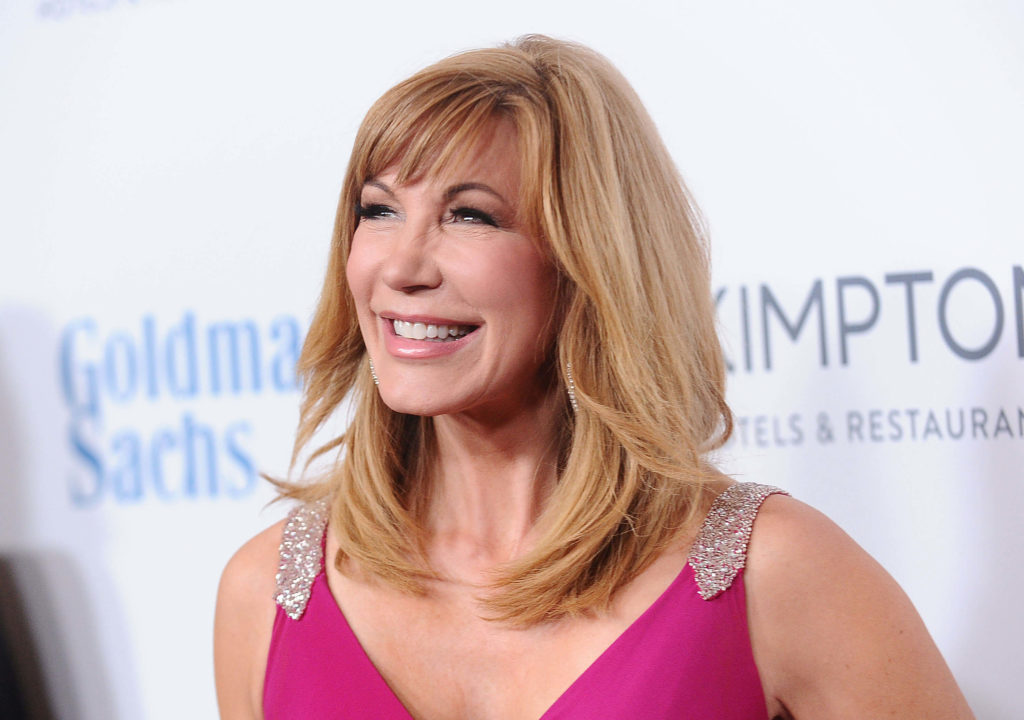 Simple Bob
Soft partition with wavy hair and done in complete bob style it looks edgy and sassy and perfectly apt for the professional look.
Women with wavy hair can easily opt for this style however with rollers any woman can go for this style.
The benefit of this short style is that even plus-size women can also adopt it and look ravishing in it. It is a style to look absolutely regal.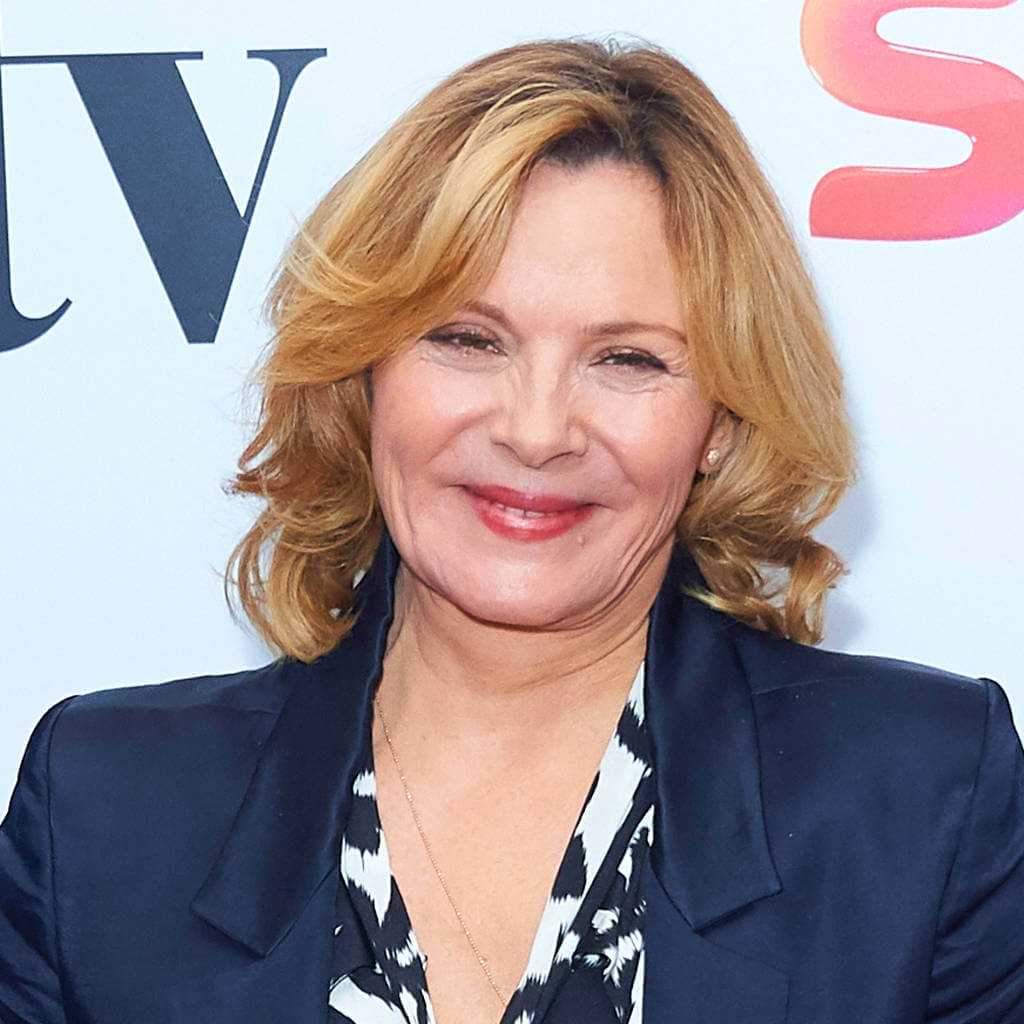 Straight and Sleek
The hairstyle for plus-size women should be compact and define the face, and add to the thin look. This style is a perfect example of a straight and sleek look.
The middle partition in front with a slight puff at the back looks classy and a simple straightener will be required to recreate the same look.
The short bob
A simple bob cut with side-partition and the hair at one side teased to cover some part of the face helps to create a thinner look and it looks very stylish and playful thus takes away the age from the face and helps to look ultra-modern.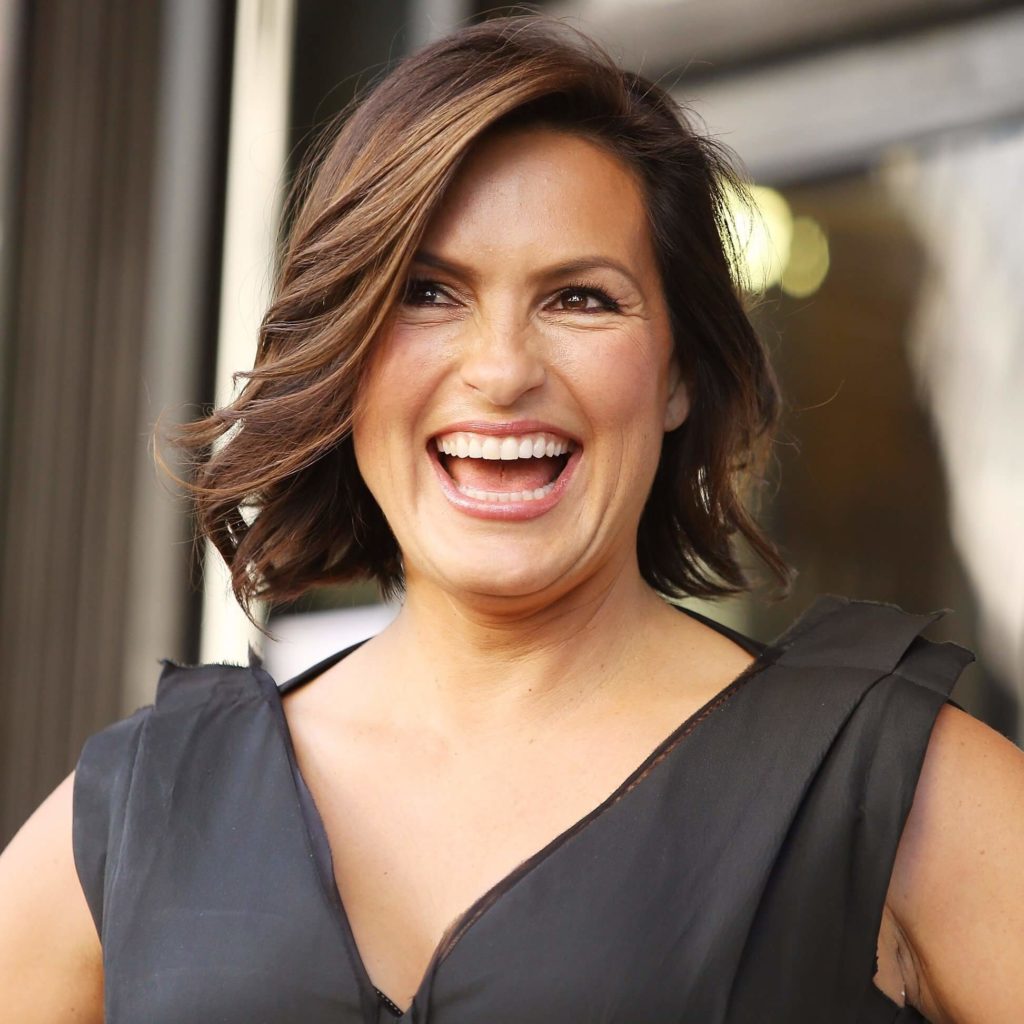 Deep Side Partition with Loose Waves
The waves are interesting and easily distract the attention from the chubbiness of the face. Soft side partition of the hair and slightly teased to add volume to hair make the style very classy.
Simple rollers will be required to create the style at home, and it is an easy fuzz-free style.
Soft Ringlets in Long Hair
Long hair requires lots of maintenance, but the efforts never go as wastage. Soft curls in the long hair look very feminine, proper washing and deep conditioning regime is to be followed to maintain the style.
The ringlets are interesting and give a bounce to the hair making it a perfect hairstyle for plus-size women.
Short Hair
Women with wavy hair may not want to try a short haircut but it is a boon hairstyle for women above 50 when hair is thinning and maintaining it is a task.
Simple cut, deep conditioning and following the moisturizing regime are needed for maintaining the style.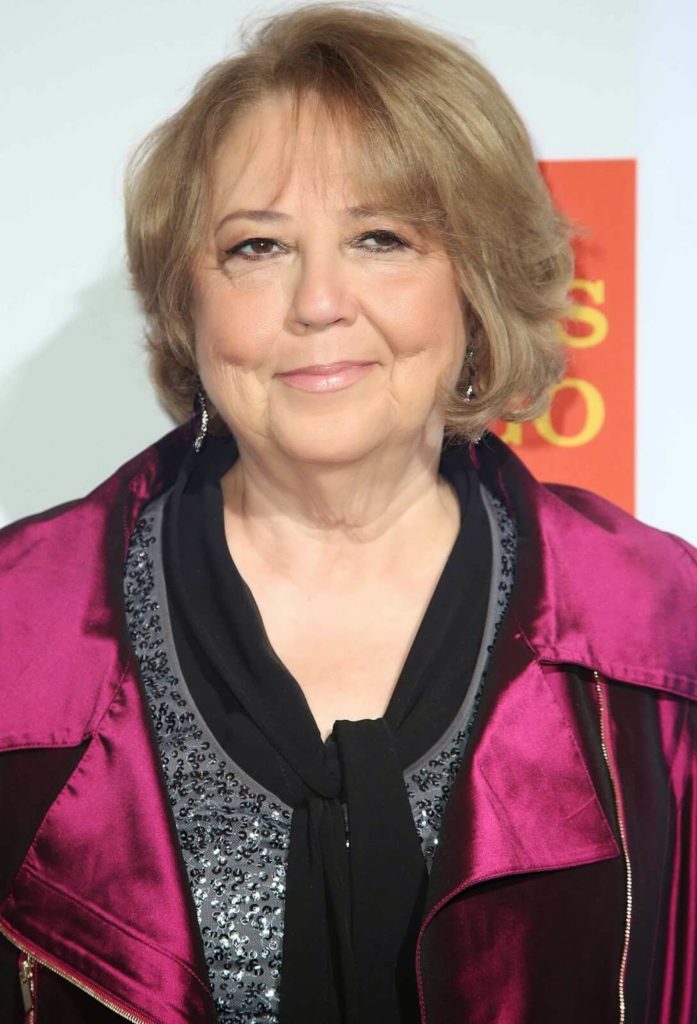 Long Curls
Nothing is more envious than long cascading curls. Hot iron or rollers to curls the hair and deep conditioning regime for the hair is required for maintaining the beautiful curls.
Any accessory or style of braiding or just letting the hair open can draw attention towards you. Curls if well defined can make you look more youthful.
Edgy and Straight Hair
The power of straight hair cannot be denied. Simple straight hair gives you the edgy, contemporary and modern-day professional look.
It looks very classy, and with just a straightener you can get the look. It is a stylish hairstyle for women of any age and any occasion.
Side partition of hair with hair tucked behind the ears, and simple earrings can make you ready for the party or the corporate event.
Messy Beauty
Shoulder-length hair that is kept simple is perfect for any occasion or age. Just let it be open or braid it as the length, and straight style will be apt for any braiding and see the charisma of the hair.
Proper styling will take off the years from your face plus the chubbiness will also be tackled.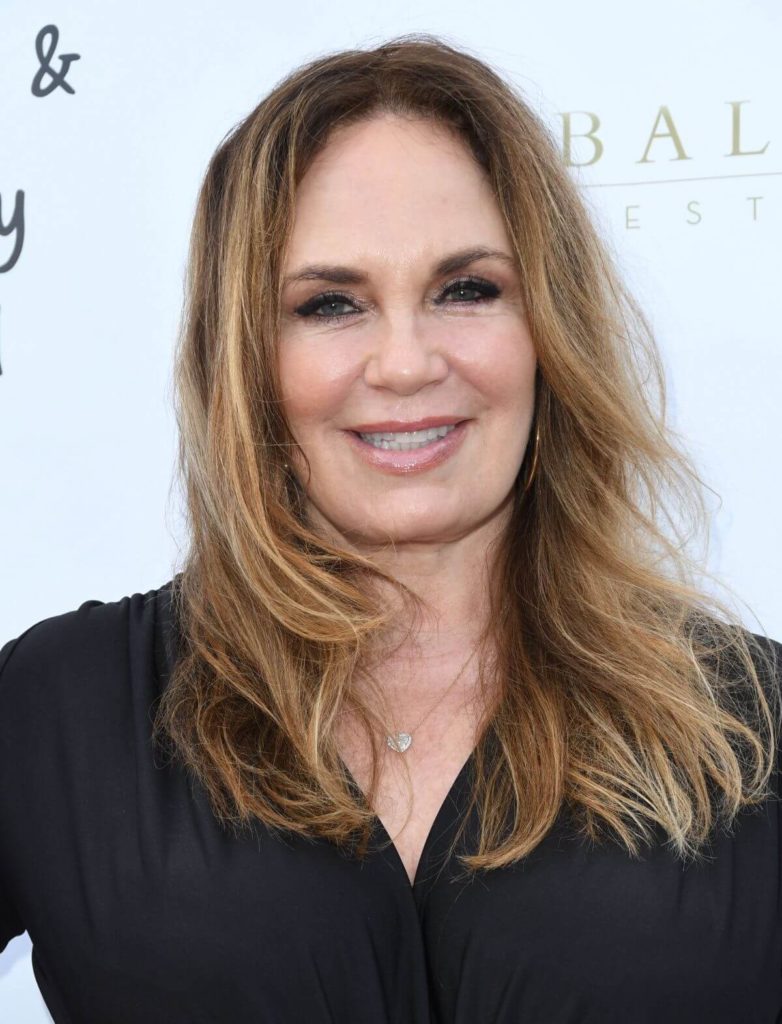 Short Bob Cut
Short haircut done in a bob style with ends rolled inside looks very chic and edgy. It is a simple and easy style that can be done and maintained at home without needing many products.
No particular partition has been done on the hair giving it an all-natural look and here is where the beauty of the style lies.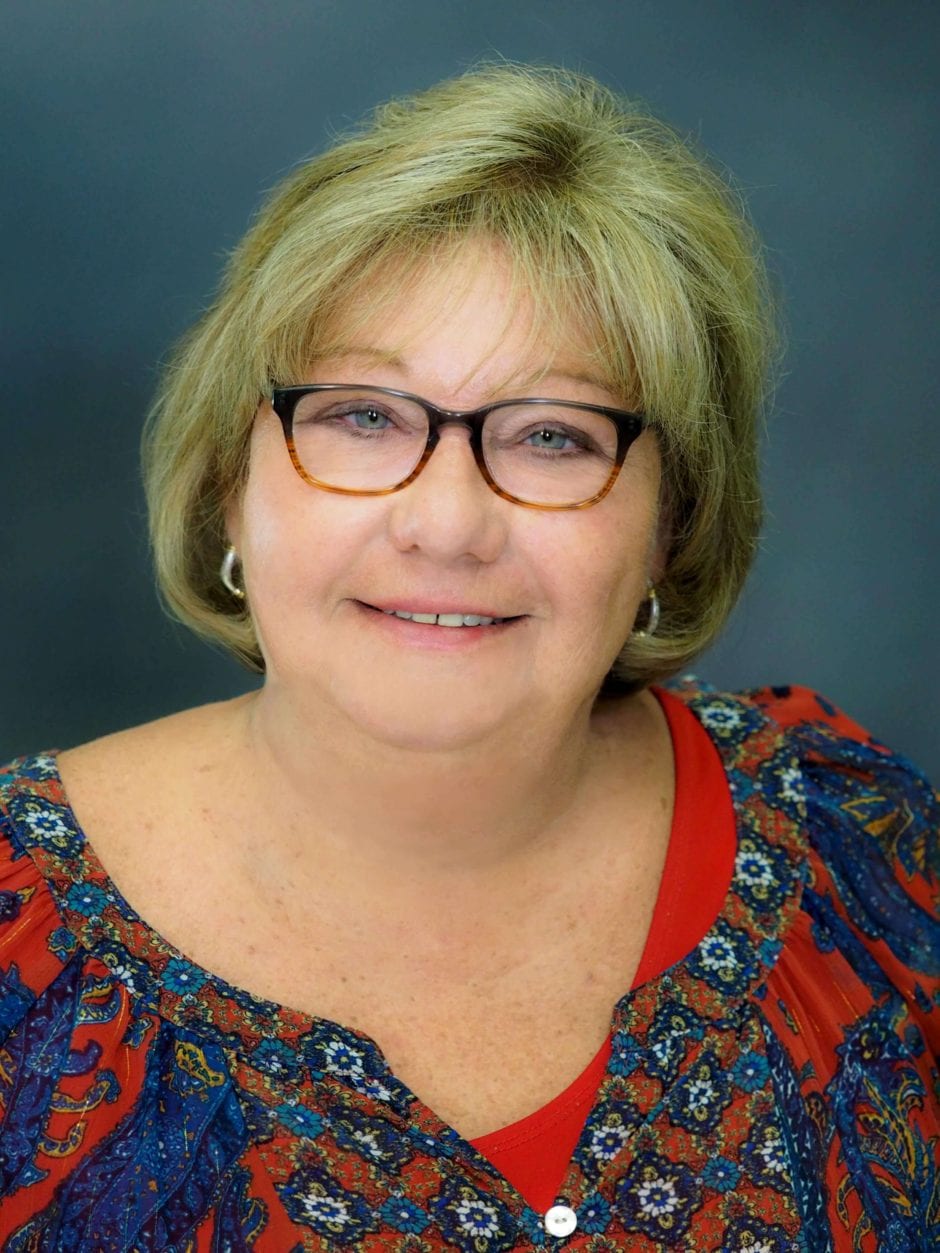 Shoulder-length Deep Ringlets
The hair has beautiful curls from the tip to end thus adds to their volume; hence a lovely hairstyle for plus-size women.
The thick curls look very sassy and take off the attention from the signs of aging. The curls can be easily styled with any accessory or clips, just some taming products will be needed.
The Front Bangs
The front fringes look magical on women over 50 as it takes off the years from the face. The beautiful thick hair has been done with rollers and twisted a bit to get the look.
The dark hair with a slight hint of streaks falling on the cheeks gives the face a perfect frame and helps to reduce the chubbiness of the face.
It is difficult to style it, but the efforts do not go in vain as it looks ideal for any occasion or party.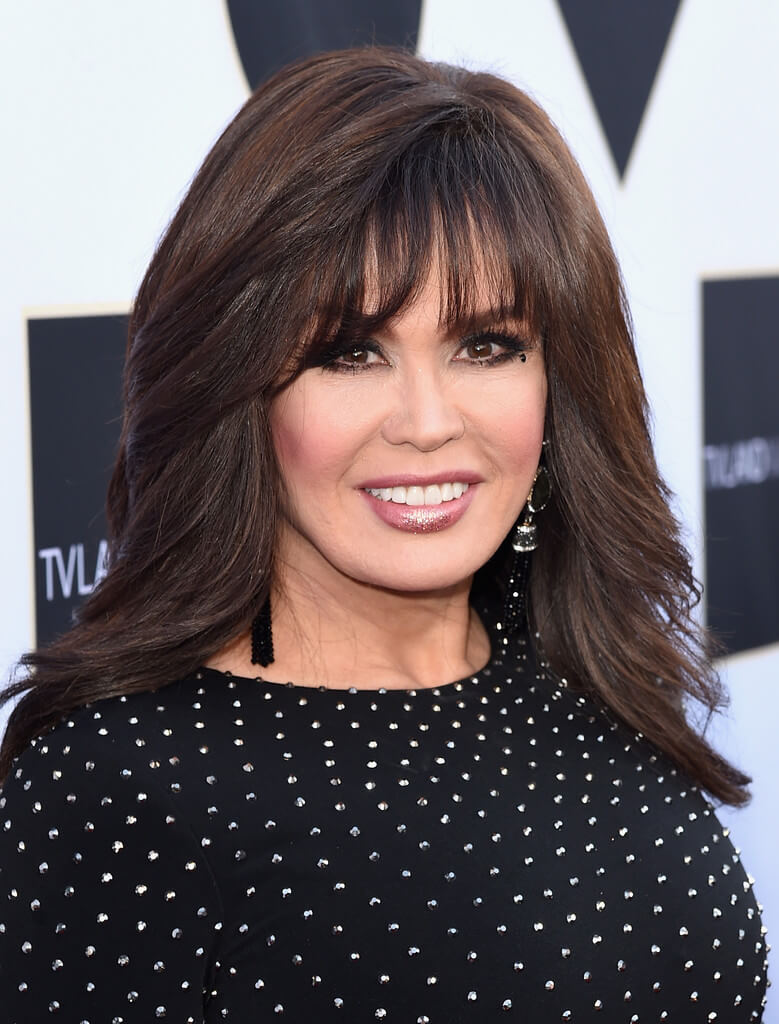 Front bangs in dark mahogany
Hairstyle for plus-size women is a bit tricky, but the front bangs simply sort it out. The front bangs covering the forehead take off the years from the face and give a slimmer look.
The shoulder-length hair falling on the face provides a soft frame to the face, a perfect style for any occasion and can be done easily at home without any effort as here the main focus is on natural beauty rather than the made-up look.
The dark-colored hair takes off the signs of aging from the hair.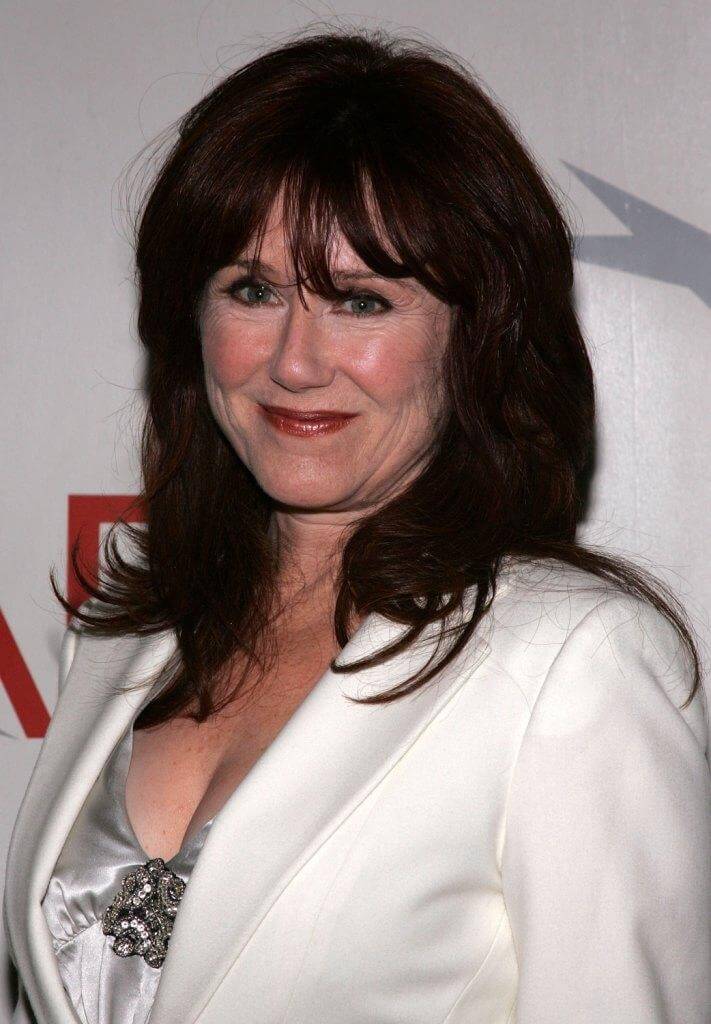 Bun with Side Fringes
A simple and chic bun can never go wrong. The hair in front has been teased to add volume to it and has been done withholding products. The side fringes falling on the face look sleek as they give a young look.
A bun looks apt for any event and adding some flowers, pearls or studs can take the look to another level. It is appropriate for women of any age.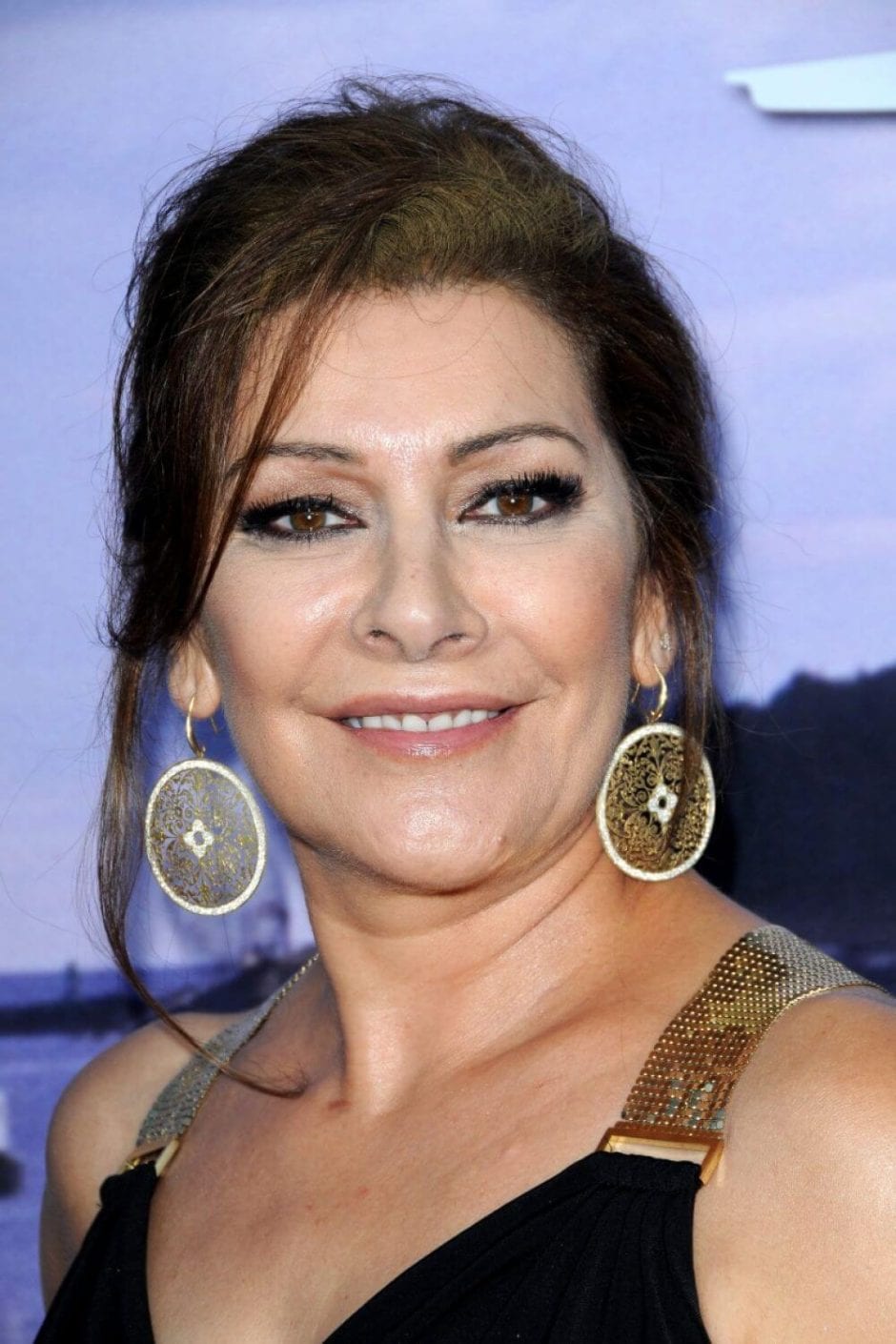 Front Bangs in Blonde
The light shades of blonde is suitable for women above 50 and look very stylish also. The front bangs falling on the eyes are a good distraction from the signs of aging.
Regular salon visits to maintain the length of the bangs will be needed. The ends of the hair have been done in slight waves that fall beautifully on the shoulders.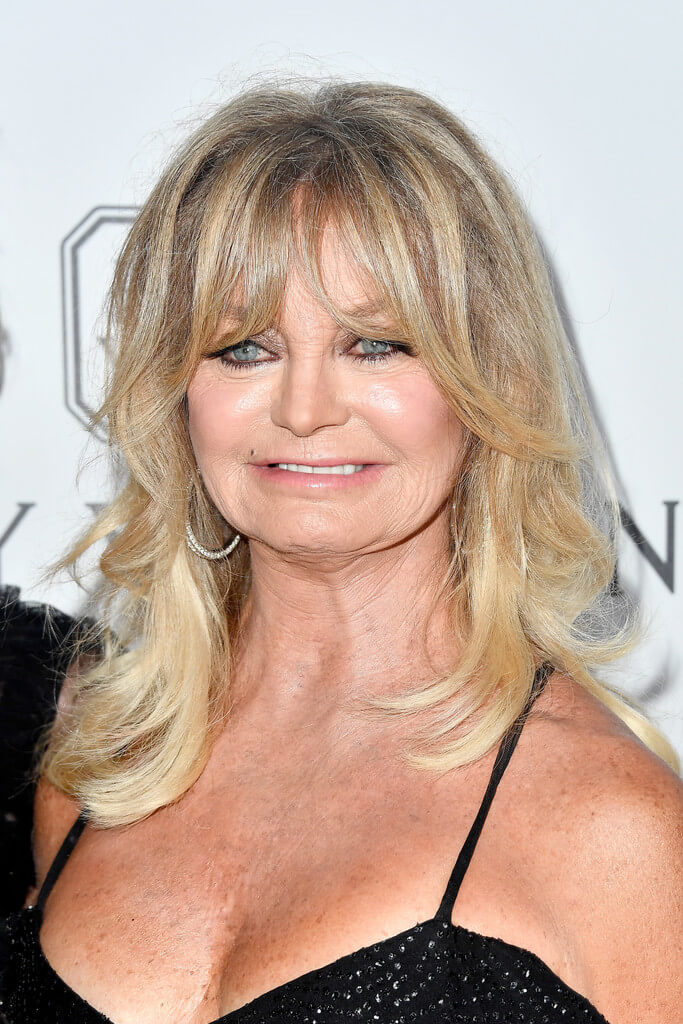 The Tousled Curls with Front Teasing
The front part of your hair has been teased to add volume, and the rest has been left in tousled curls, and this adds to the beauty of the look.
It gives a powerful impression and helps to provide a modern, sophisticated look.
The Vintage Style
A gorgeous and evergreen style inspired by vintage fashion. The hair remains straight at the roots, and towards the end, they are rolled in curls. Holding products to hold the curls will be needed.
Side partition of hair and hair slightly covering the forehead looks very classy and elegant. Curling iron and setting gels will be needed to recreate the same look.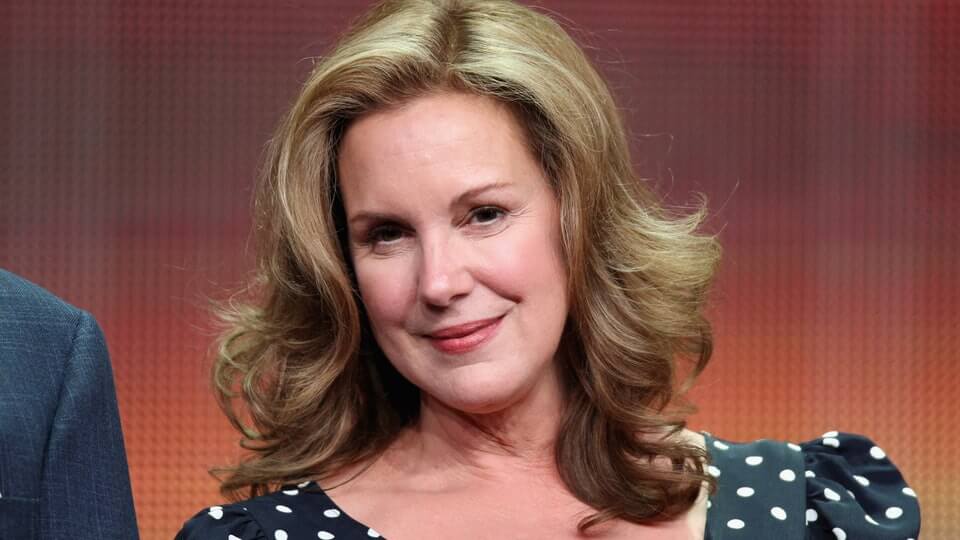 Straight Long Hair
Slight zigzag partition of the hair with a bit of teasing at the roots gives height to the hair and is thus apt for women with plus size.
The hair is kept simply straight and falls over the shoulder and beyond it. To tame the hair, some gels will be needed and a straightener to get the straight hair will be required.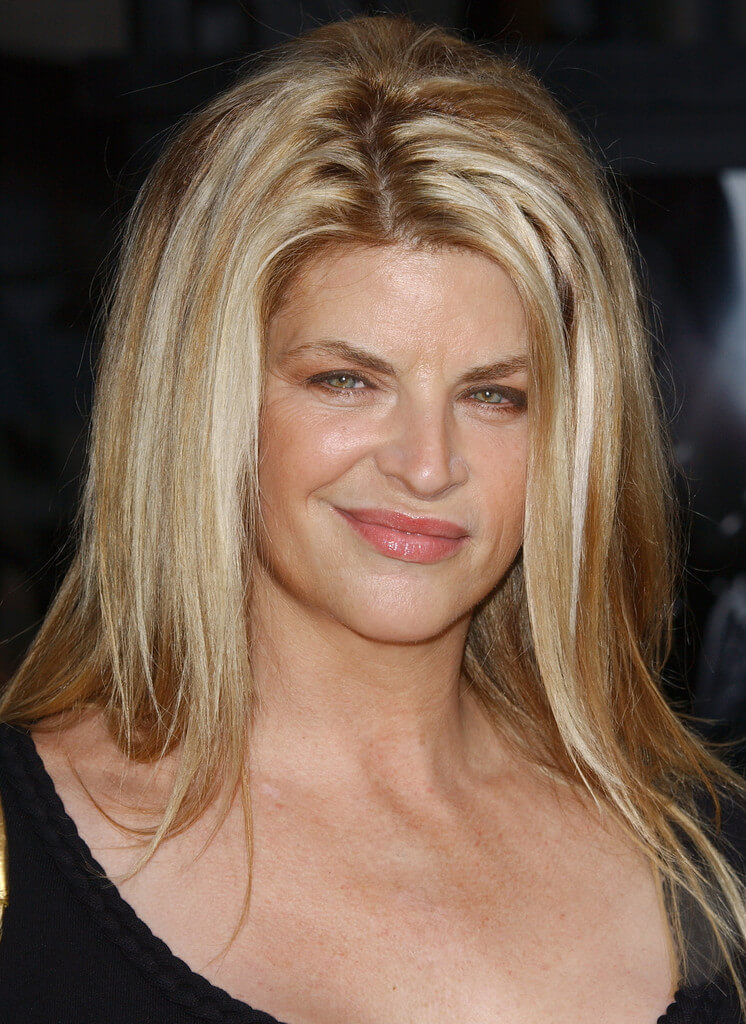 Long Hair with Soft Curls
A style that is good for women from any age group. Perfect for long hair as the ends can be done in soft curls. The curls will be done with rollers, and a holding product will be required to hold them.
The roots need to be tamed with taming products, and that is it about this sassy chic hairstyle that can be done at the home with minimum time and products.
The Short Waves
Short haircut in all-around style with swirls all over, makes the look more interesting. The middle partition of hair with front hair teased to add height to the style looks apt for women above 50.
Regular visits to the salon to maintain the length and fresh look of the hair will be needed. The curls define the face and look very modern and sophisticated.
The Hippie Style
The short curls in the hair look very smart and modern. As the curls need quite a lot of moisturizing, a deep conditioning regime to maintain them will be needed.
A fizz-free product to tame the hair will be needed. Otherwise, it is a simple and easy-to-carry hairstyle that is apt for any occasion.
Back Brushed Waves
The dark hair that has been back brushed and soft waves look suitable for women above 50. Create the illusion of young looks as the curls distract the attention.
Rollers with setting serums are needed to recreate the same look at home.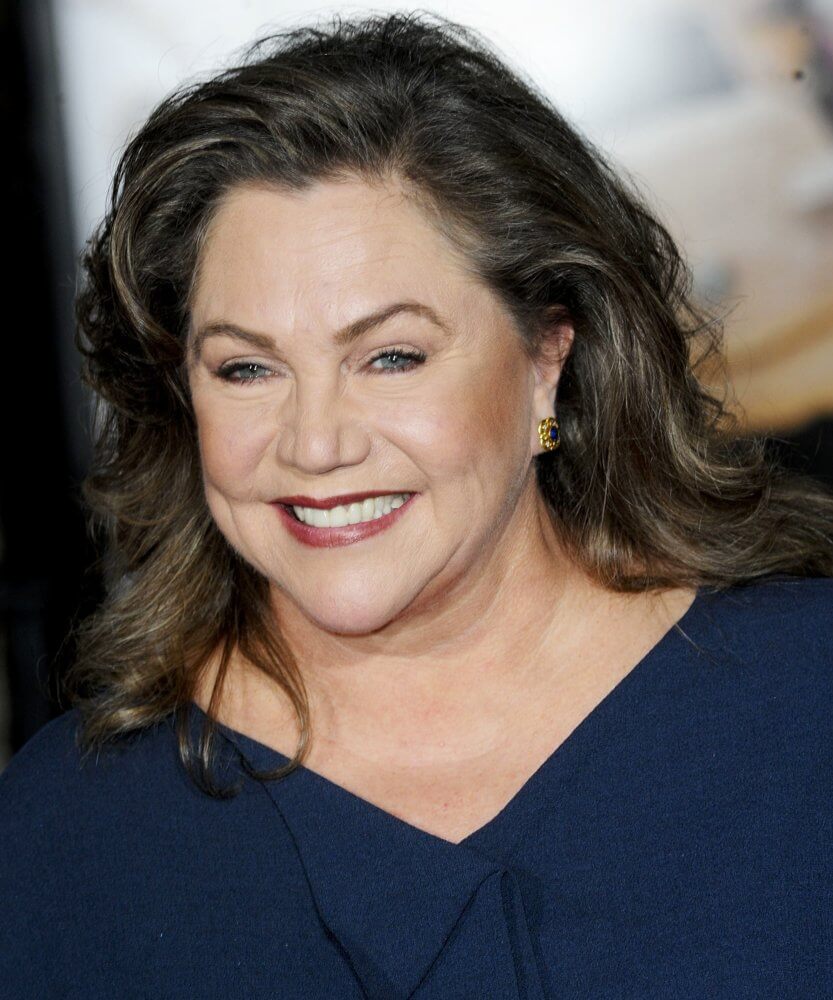 Bob with Tight Curls
The haircut was done in bob style that has small curls all overlook very simple yet powerful. Any accessory can look good on this curly hair.
Side partition of the hair draws the attention away from the fine lines, and it is simple to style thus can be maintained with minimum products.
The Pixie Cut
Short hair cut in a pixie style looks ultra-modern and gives a young look; thus women above 50 need to be a bit daring to get youthful looks.
The salt and pepper hair go perfectly with style and add the dimension of sophistication to your face. The style is chic and funky at the same go. Look like a rock star with this style.
Feathered Short Spikes
Short hairstyles flaunt your femininity without making you look overly girly. For example, spikes on feathered hair are simply gorgeous.
Closely tapper your sides while leaving your top untouched. Side-sweep your hair on the top. Style the front hair in spikes and fix them with hair spray. You can play around with colors. If you don't have naturally wavy hair, you can go for a perm.
Shaggy Pixie
A shaggy short haircut reminds me of the 70s. Instead of tight rolls, the hair is curled to give an airy feel. Curl your hair on the top using curling irons.
Give your front hair a lift and let them gently fall on your forehead. Loosely brush your side hair back. You can highlight your bangs to add Some effects. A round face appears softer in this medium-length hairstyle.
Pulled Back Waves
Naturally, wavy hair is versatile and full of texture. Tight pull all your hair to the back. Tuck them behind your ears and fix them with hair clips.
Leave the hair at the back open. You can add layers at the end to add more volume. You can go for subtle highlights lighter than your hair color to enhance hair texture.
Neat But Chaotic
An advantage of having long hair is the ease of experimentation. You can play with your lengths by combining different elements.
Gather your hair and brush them back neatly. Use a hair-holding tool to stack your hair at the back. Let the ends be frizzy and messy. You can curl the ends using a curling iron and create chaos.
Brushed back hair on the top gives a mature vibe while the messy end is slimming down your face.
Grey Bob With Finger Bangs
A blown-out wavy bob gives a disheveled look but is not over the top. Blow out your hair using a hairdryer to make your hair look fluffy. Then, use those long bangs to your advantage and let them fall on your forehead like finger curls.
The long bangs give an arch to a chubby face. The shiny hair color makes your hairstyle eye-catching.
Short Hairstyle With Cowlicks
A short hairstyle gives a boyish look. Towel drying is all the styling this hairstyle requires. Embrace your cowlicks instead of hiding them with excessive styling. Let your hair flow without any direction.
Put on a pair of glasses for a professional look. A low-maintenance and easy hairstyle among Hairstyles for plus size women over 50.
Long Hair With Fuller Bangs
This hairstyle is inspired by the 60s in which long layers are great for framing your face.
Cover your temple with long bangs. Then, gradually add layers to your hair, with the shortest pieces ending past your cheeks. Layered hair adds length to round faces making them look slender.
Uneven Lob
A lob suits any face type and can be worn by a woman of any age.
Side part your hair. Cut your edges at uneven lengths, one or two inches up and down. You can even have hair on one side shorter than the other. Blonde color over dark roots gives a casual air to the look.
Long Hair With Razor Ends
If you have naturally sleek hair, long hairstyles will be an easy feat for you. Deepen your bangs to make them bouncy.
Make sure to keep the volume at the top as long, straight hair can draw the gaze downwards. Use a volumizing powder for the same. You can even puff your hair at the top by using hair-holding tools. A particularly flattering look for a wide and round face.
Short Pompadour
An Elegant pompadour has no age limit. Rather it looks sagacious on older women. You need not cut your hair short on the top. Just tease your hair up and push back and set it with hair wax. The updo makes your features more prominent.
Untidy Bob
Embrace your thick and dense hair instead of taming them. Untidy bob is fun and peppy like your personality.
You don't have to do much styling with your hair. Chop your hair unevenly at the edges. Use your fingers and not a comb to brush your hair. You need not worry about windy days anymore.
Tousled Pixie
A tousled pixie allows you to flaunt your chubby cheeks—a confident hairstyle among Hairstyles for plus size women over 50.
Make a deep side part and tousle your hair with a brush or your fingers. A blonde shade over deep roots adds contrast to the look. A perfect beach-ready hairstyle.
In spite of age always maintain a healthy diet and a good exercise regime to have a beautiful glowing mane. A good hair care regime will always guarantee an elegant style and the perfect look for everyday or special events.
Just follow your heart and hair and get the haircut and the rest will be surely sorted. Be comfortable in your skin as confidence is the best ingredient to beautiful you.