Medium straight hair length is the best option; it's the better option of the two worlds. Your hair is between short tresses and long ones. Even in general, a woman either with medium hair or long hair is considered more appealing since for few people short hair is not considered feminine and it does not have grace.
With Medium Straight Hairstyles, it is easy to maintain the hairstyle, as it does not take much time and effort. Moreover, you can experiment because the length permits you to do so.
It is an interesting and versatile option to have medium-length hair. Here are some of the fabulous medium-length hairstyles which you can easily carry anytime anywhere. Have a look:
Straight Short Hair
Medium straight hair is not boring; instead, they are an evergreen style option, and the best part is that you can never go wrong with this style. Also, it is versatile as it's a style that suits everyone and can be styled or tied in any style.
Smoothing and shining products are saviors for this style a good quality gel to tame the flyways will be needed. Importantly regular trims to do away with split ends will be needed. The hair has been colored with brown at roots and blonde at tips, which adds another dimension to the style.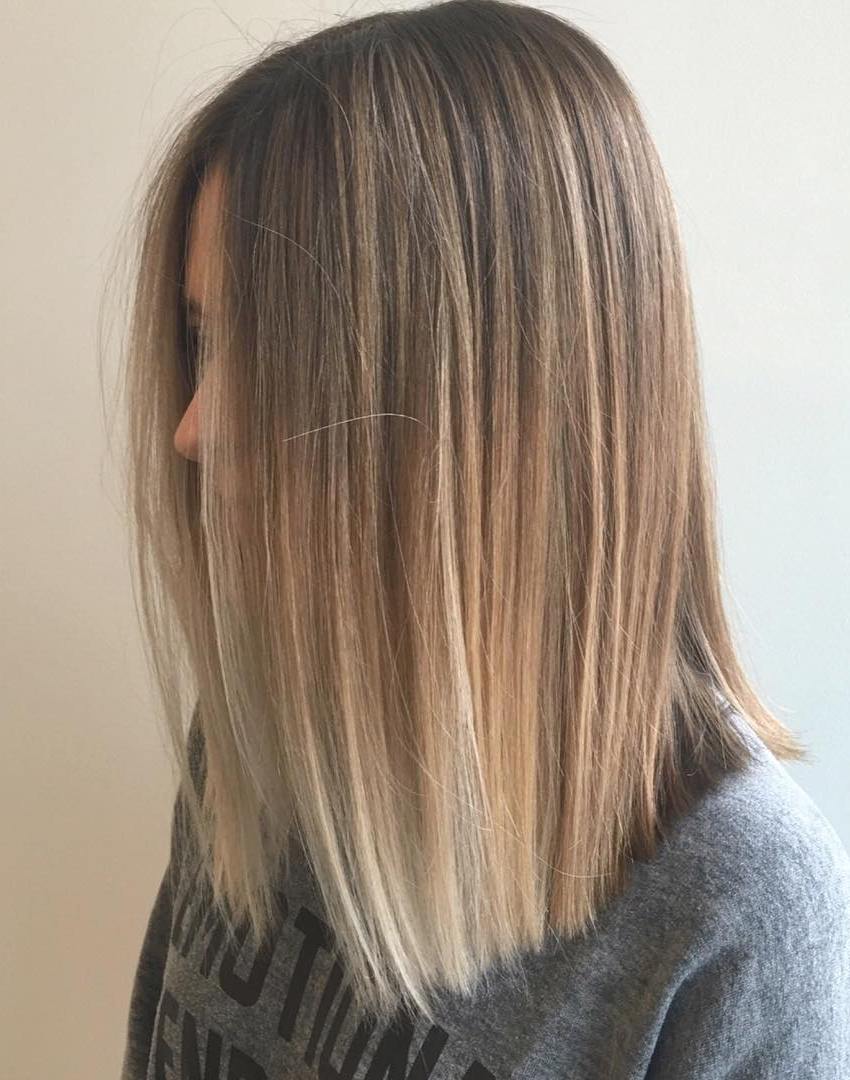 Sassy Pointed Brown Hair
Brown and boring are not the same; rather brown can be too interesting and sassy if styled accordingly. The style will add to the depth of your eyes and complexion. The hair is brown in tone, and the tips are sharp and pointed, which makes it very appealing.
The length is medium therefore easy to style and maintain, just regular trims to do away with split ends is needed. Side partition with minimal tucking of hair behind the ears is truly stylish.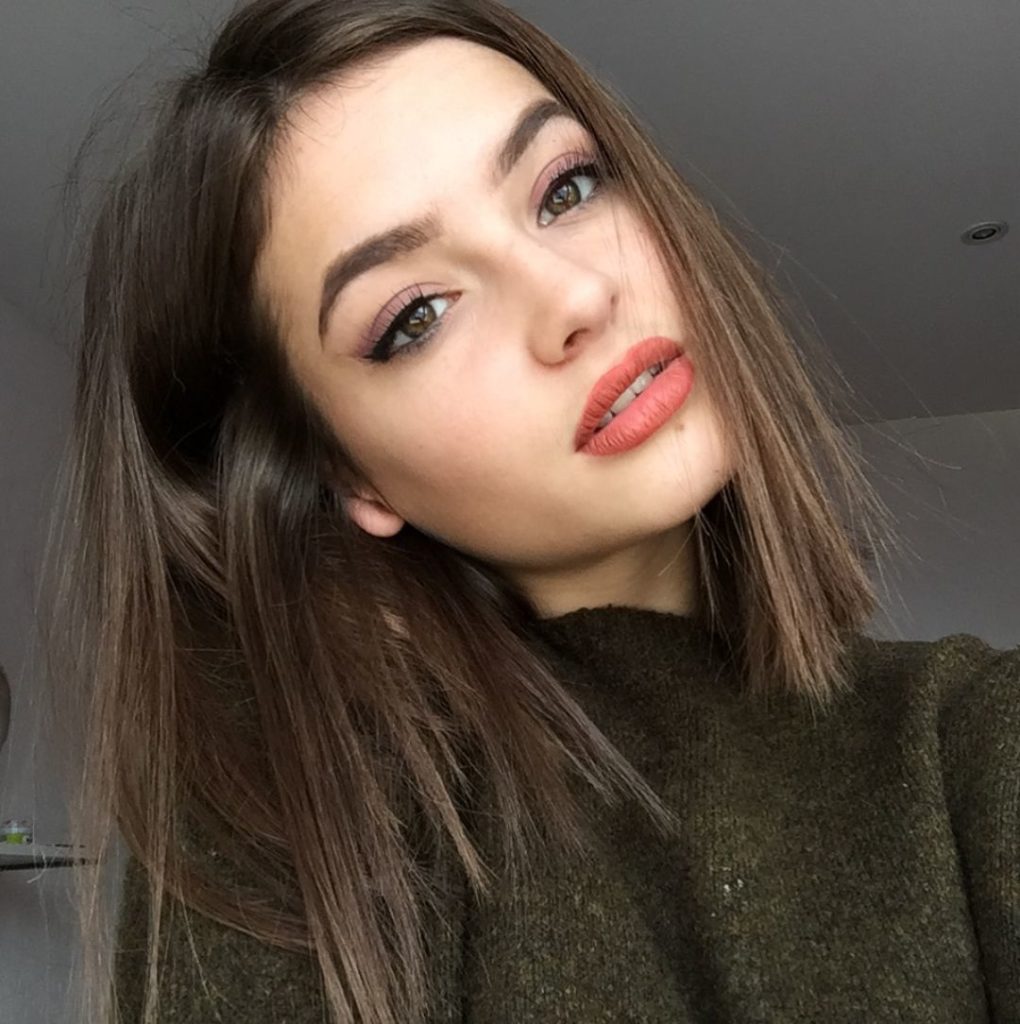 Stark Black Hair
Here the style of the hair is even trendier. It has been kept to short-medium length, and a lot of effort has gone into hydrating it, so the fall is very light, which makes it a dream style.
The middle partition of hair with the bangs that are long falling on the sides of the face gives a soft frame to the face, and it looks appealing. The dark color adds to the depth of the eyes. The ends are trimmed regularly to maintain the movement of the hair and remove the split ends.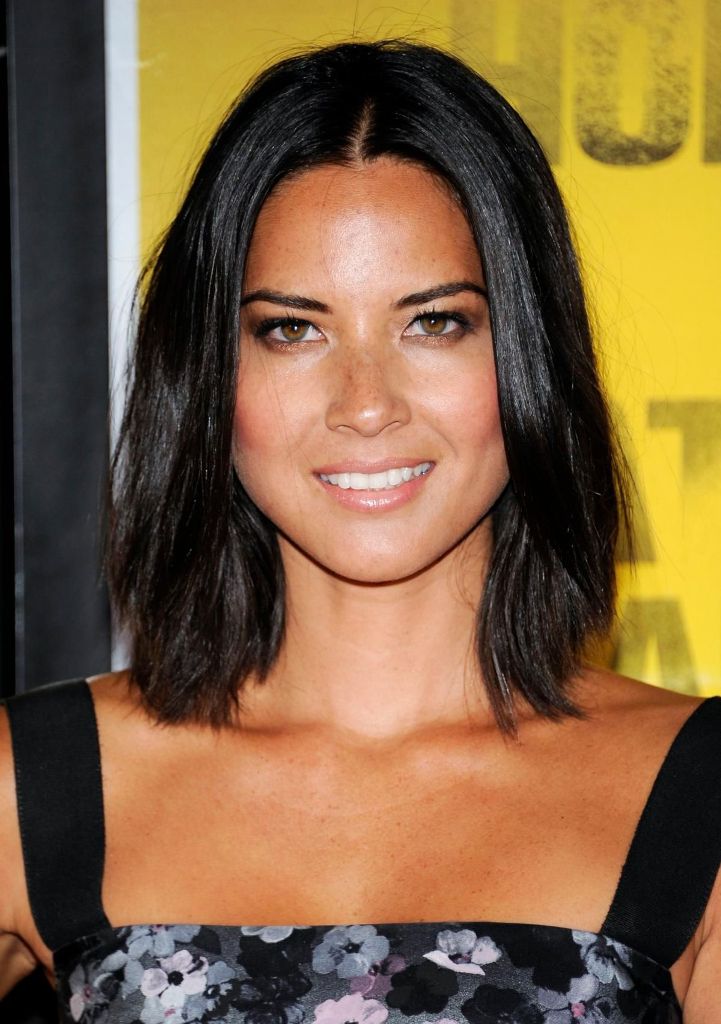 Honey Colored Hair
The straight medium-length honey-colored tresses are simply evergreen and wow. They are light as they are deeply conditioned and nourished.
The middle partition of hair with teasing at the tips adds more dimension and movement to the hair. It's a style option that will suit almost anyone and everyone. Smoothing and a shining product will be needed to style the hairstyle.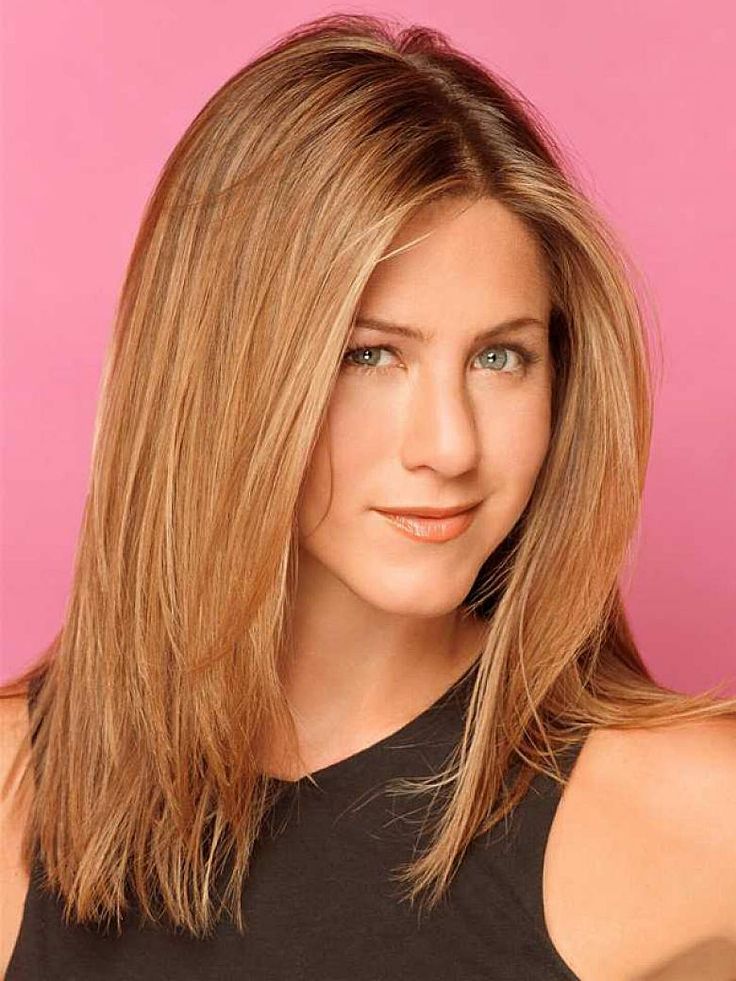 Edgy Medium Bouncy Hair
Thin hair with edgy ends and the length ending at the shoulders look simply stunning. The style is simple and stunning, and with just a little shine-enhancing serum you can nail the perfect look. Just a bit of teasing at roots can give you the desired look of bouncy hair.
The hair has been teased and twisted at the side section, and this has added to the height of the face. A section of the hair falls on the face hiding a part of the face, which makes the style a bit more mysterious and looks ravishing.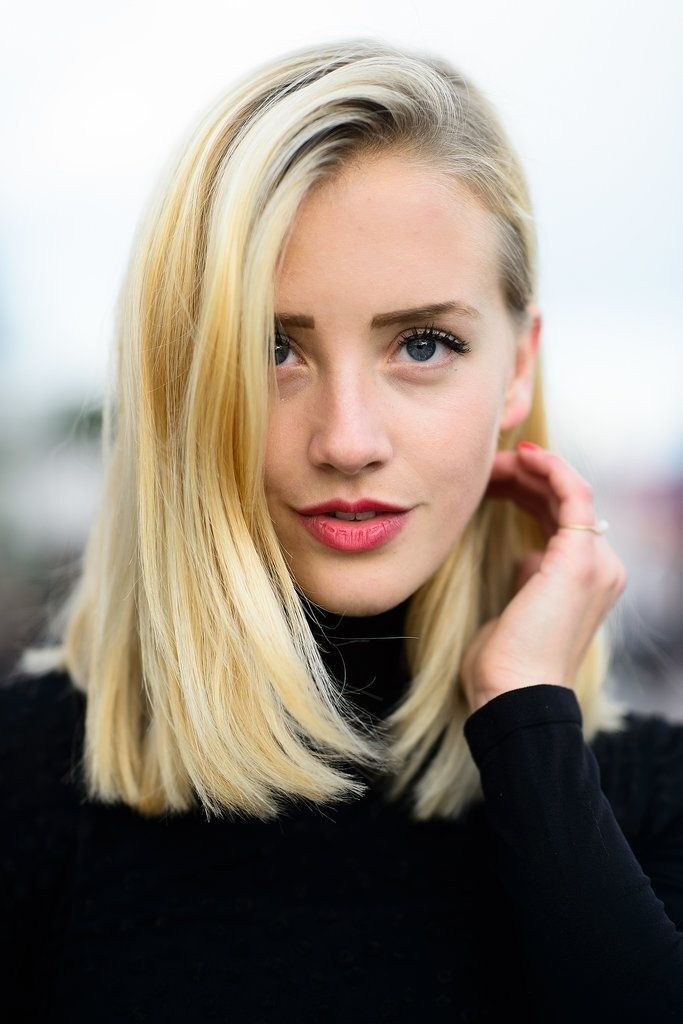 Simple with Layers
If you have medium-length thin hair and want to add a bit of drama and dimension to it opt for layers. Getting layers will add to its dimension, thickness, and movement.
The side part with a section of hair falling on the part of the forehead will give frame to the face and take off years from the face. Use straightening and smoothening serum to get a bounce and shine for your hair.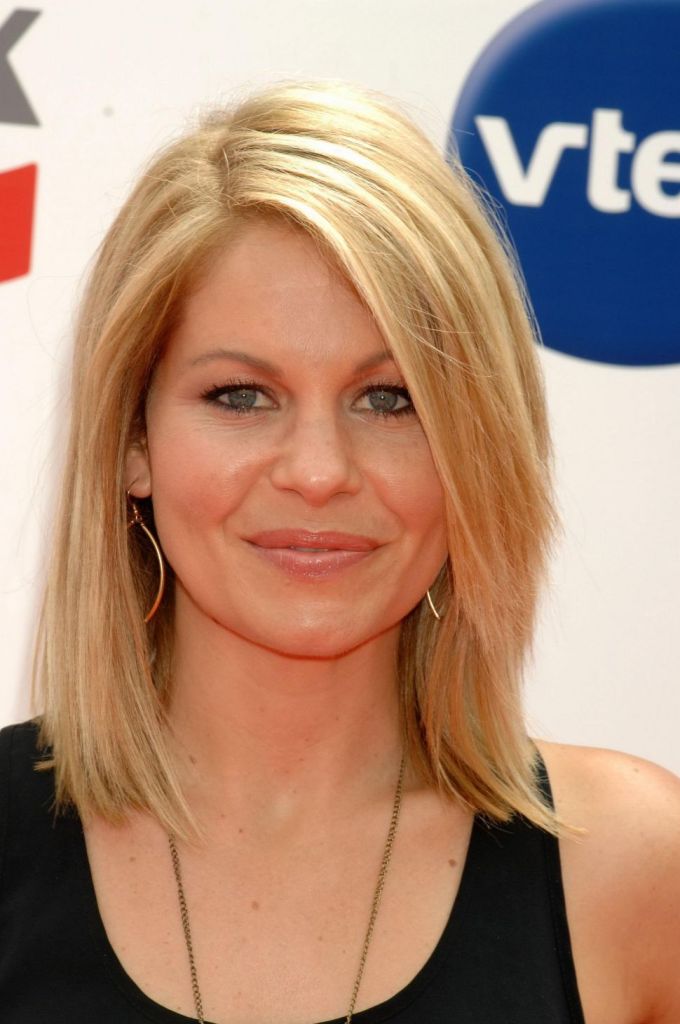 Honey Blonde Shade
The honey blonde color is appealing and is simply always in trend. The color adds much more depth to your eyes and complexion.
The color is perfectly balanced between warm and light tone thus adds to dimension to thin hair, and if the mane is thick it adds a much-desired tone to it. The style has been kept simple and is side partition with and covers a part of the forehead to giving the face a soft frame.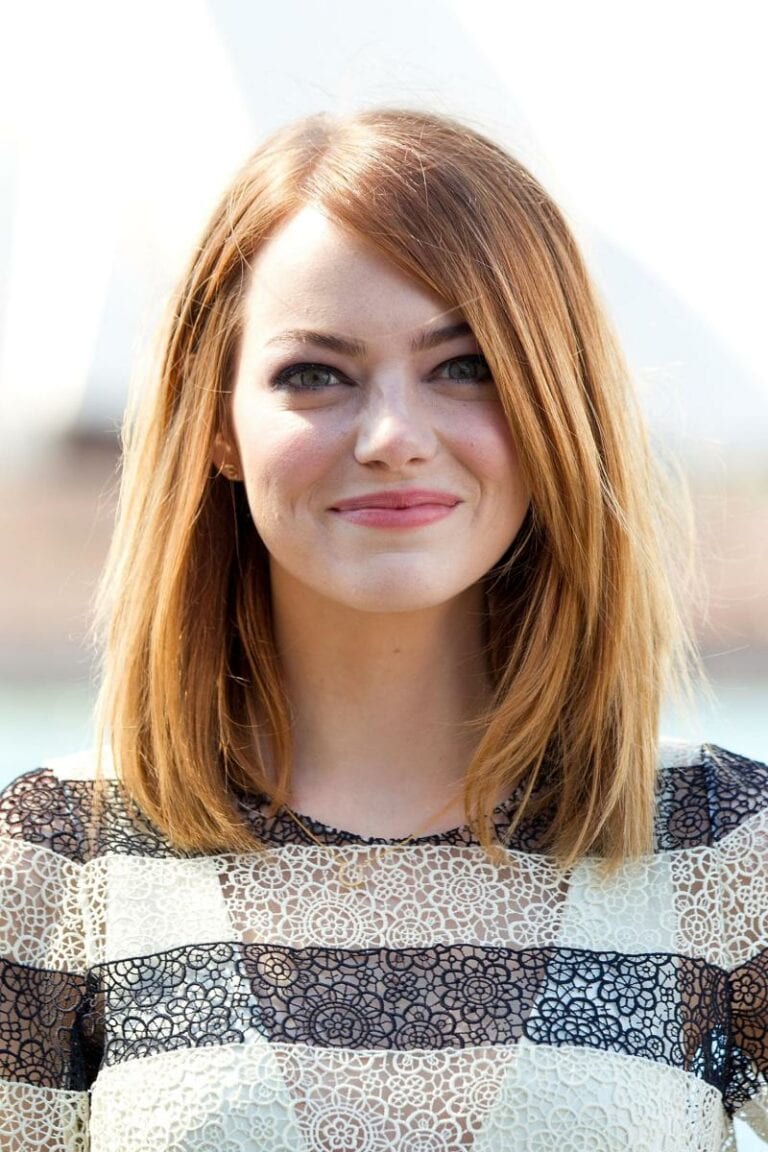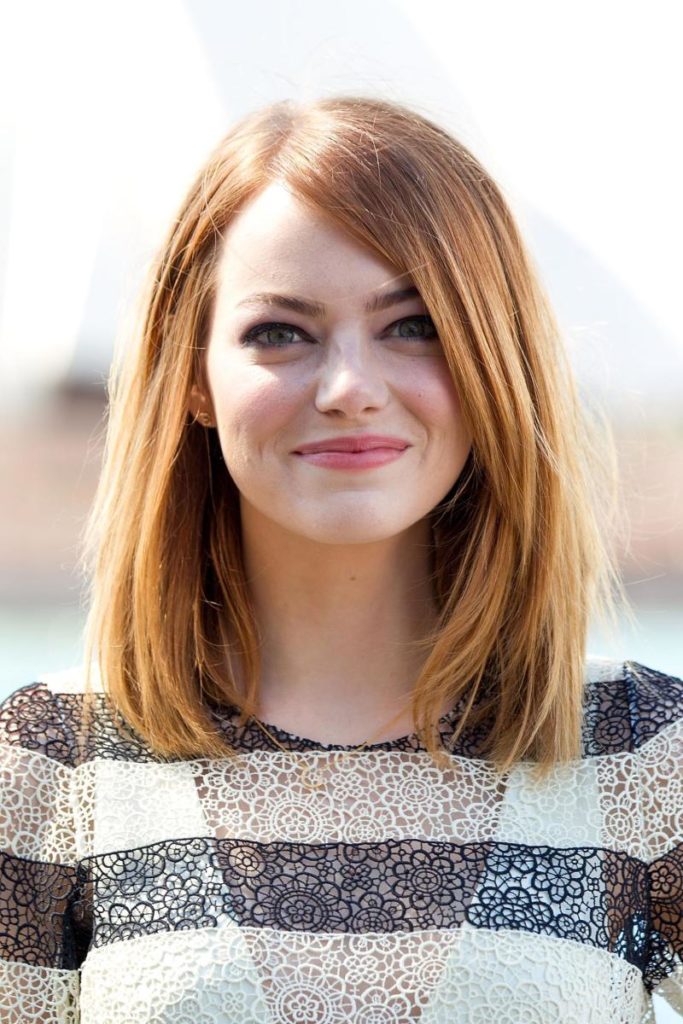 Layers with Dark Roots
The style is about dark roots and blonde lengths done on simple straight hair. The ends are sharp and to tame the flyways gel is used. A simple style that is always in fashion.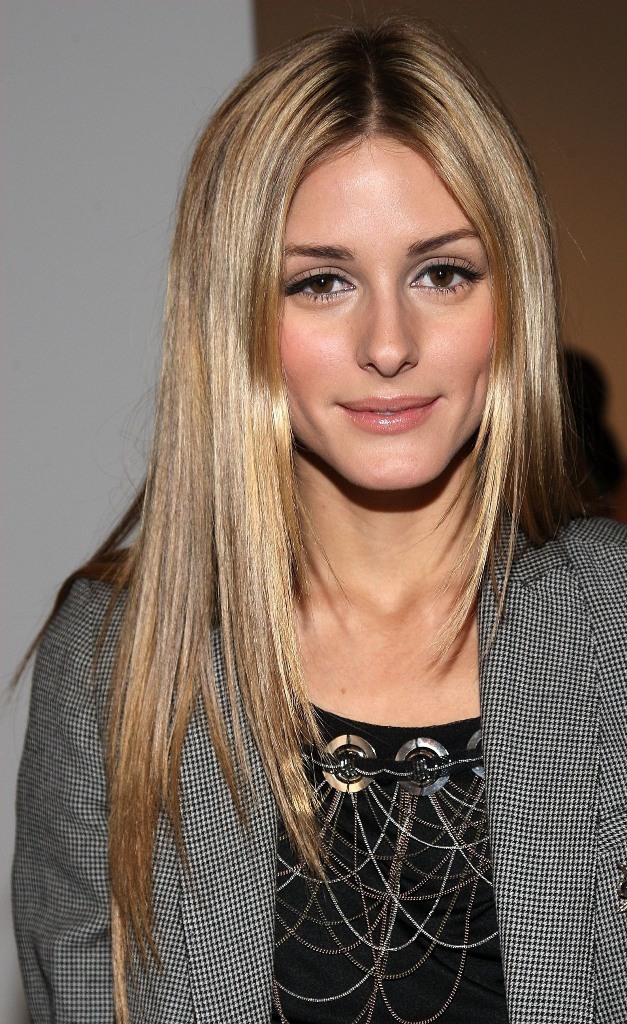 Dark Black with Burgundy Roots
The style is simple and black with ends in a tinge of burgundy. A high bun with a bow pattern looks interesting and ravishing. Use shinning and smoothening products along with holding products to hold the bun and provide shine to hair.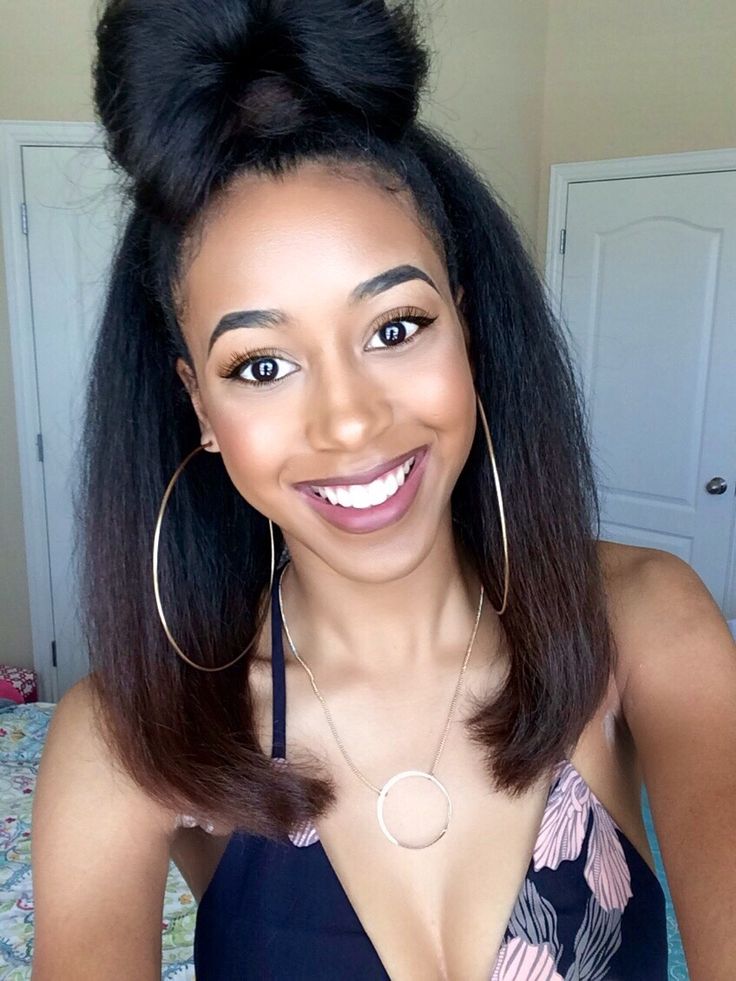 Simple Side Bangs
The style is simple and evergreen. With side part and side bangs, falling on the forehead looks stylish and adds a layer of smart quotient to the style. To tame the fizzy hair gel needs to be used. Blow-dry will give the desired style.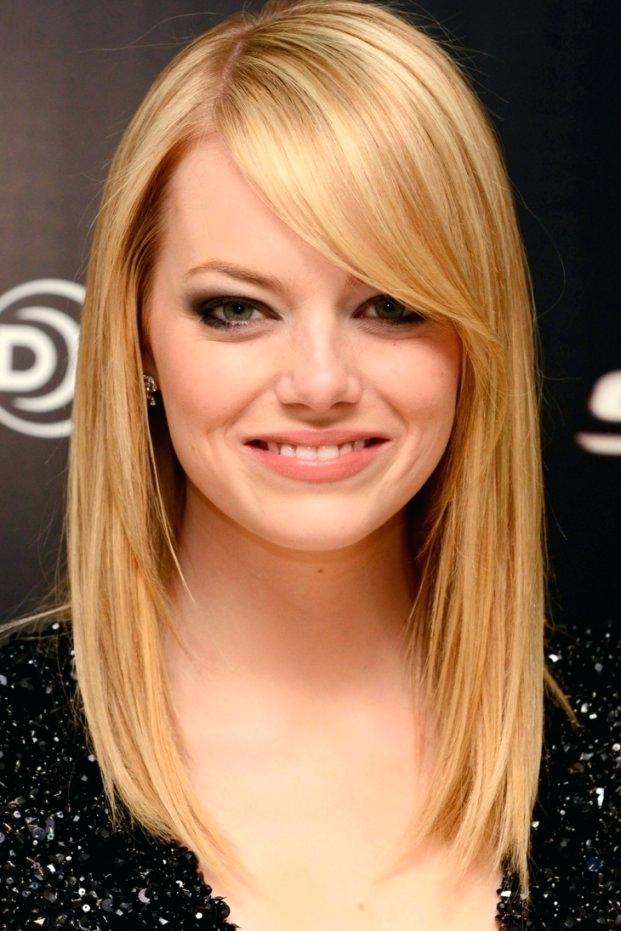 Messy Short Hair
The style is about a carefree attitude. The length is up to shoulder level, and it has been kept messy with gel to give the pretty look. It is about a simple yet modern style.
Deep side part from the fingers has been done. It may seem to be a low-maintenance style, but it is the result of deep conditioning that has resulted in getting hair like this.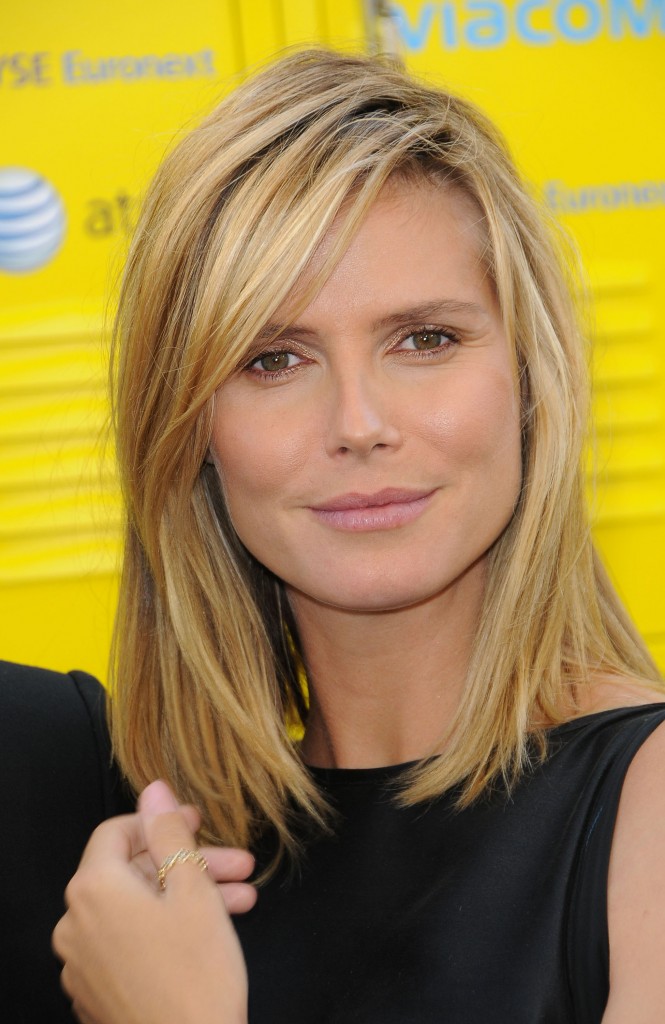 The Black and Brown Hues
Shoulder-length hair with a middle part in dark black hair with hues of light to dark brown looks stunning.
The hair has been deeply nourished and conditioned which has resulted in smooth frizz-free hair that falls on the face from the sides framing the face and making a face look longer.
The Cleopatra Style
Stark black color on shoulder-length hair adds to another dimension of eyes and makes it look like a deep-set.
The style has been achieved with the help of gel and setting spray. The style is suitable for any formal occasion where a simple yet stylish look is to be attained.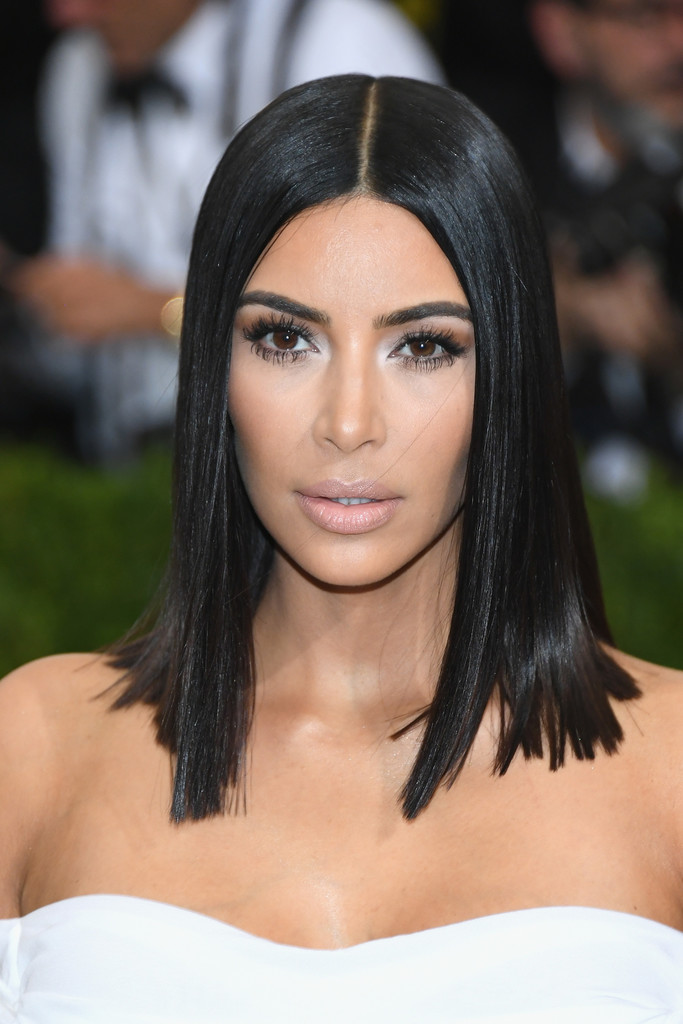 Blond and Short
Shoulder-length hair with blond tones and the middle part looks stunning. They have been teased and fall on the sides of the face-framing the face and making it look young and thin.
It is a style if you want to look the best with little effort and minimum use of chemicals and heating on hair.
Angled Black
The color is dark so further enhances the skin tone and eyes. Long bob with angled cut and side part looks modern and stunning.
It is the style that is perfect for the modern lady in the corporate world. Apt for thin hair as the style needs to stay close to the face and mellowed down and this is possible in thin hair.
Burgundy Hues in Black
Short shoulder-length hair which is allowed to fly without getting fizzy is the look that one would want.
The side part looks apt for the style as a section of hair falling on the forehead and a side face frame the face. It is a simple carefree style but to maintain the quality of hair lots of conditioning will be required.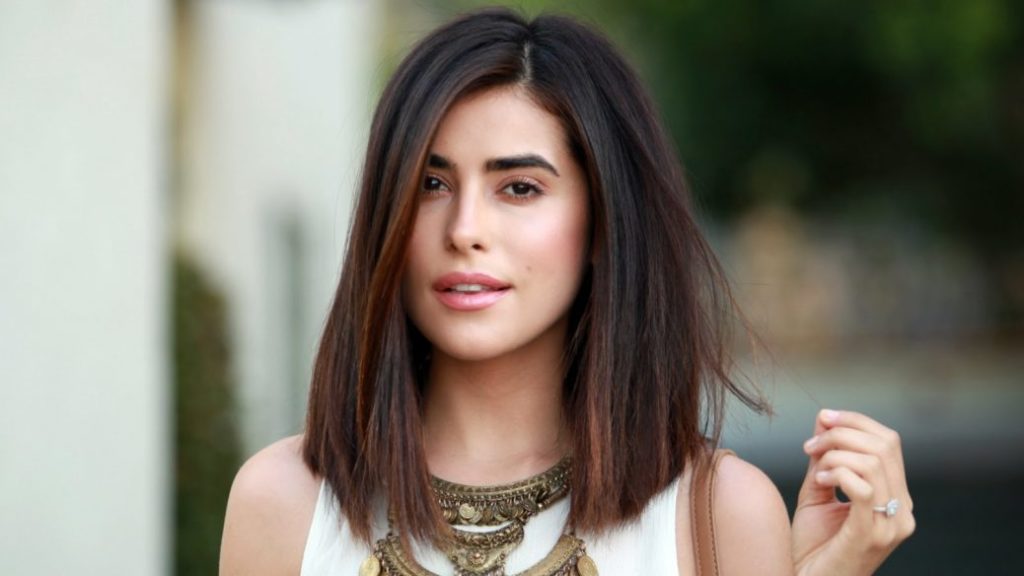 Shoulder Length Caramel Hair
Thin hair with streaks of caramel and black base looks stunning as it adds dimension and volume to the hair. The random middle part looks cute and simple to maintain. Regular trims to maintain a fresh look and length of the hair will be needed.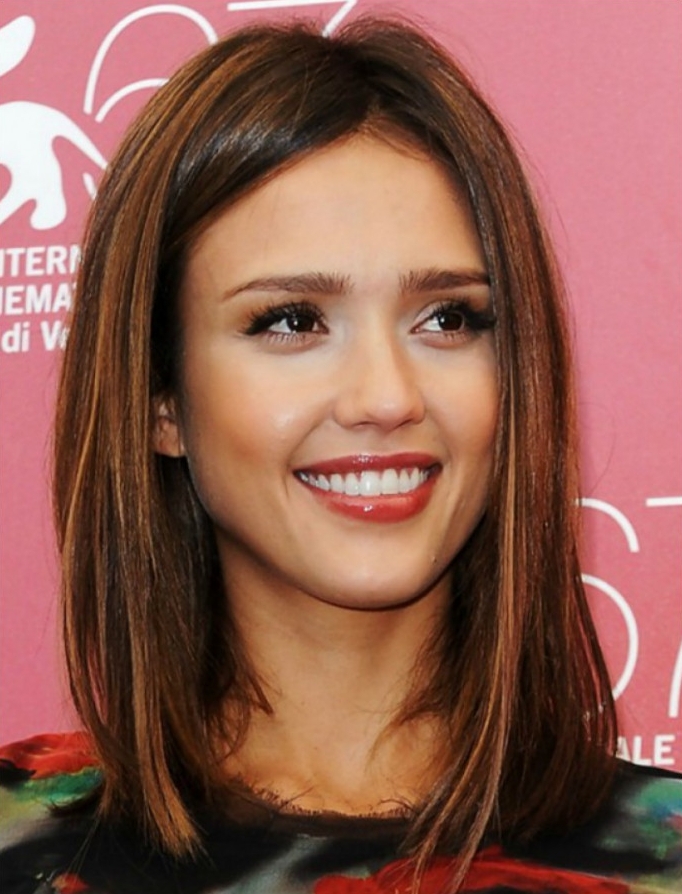 Dark Roots with Brown Tips
Short shoulder-length hair with a middle parting and dark roots with brown ends looks simply amazing, and it adds another character to the personality.
The hair falls on the forehead and cheeks slightly, and it looks cool. Deep conditioning and shining products with ample use of gel give the desired style.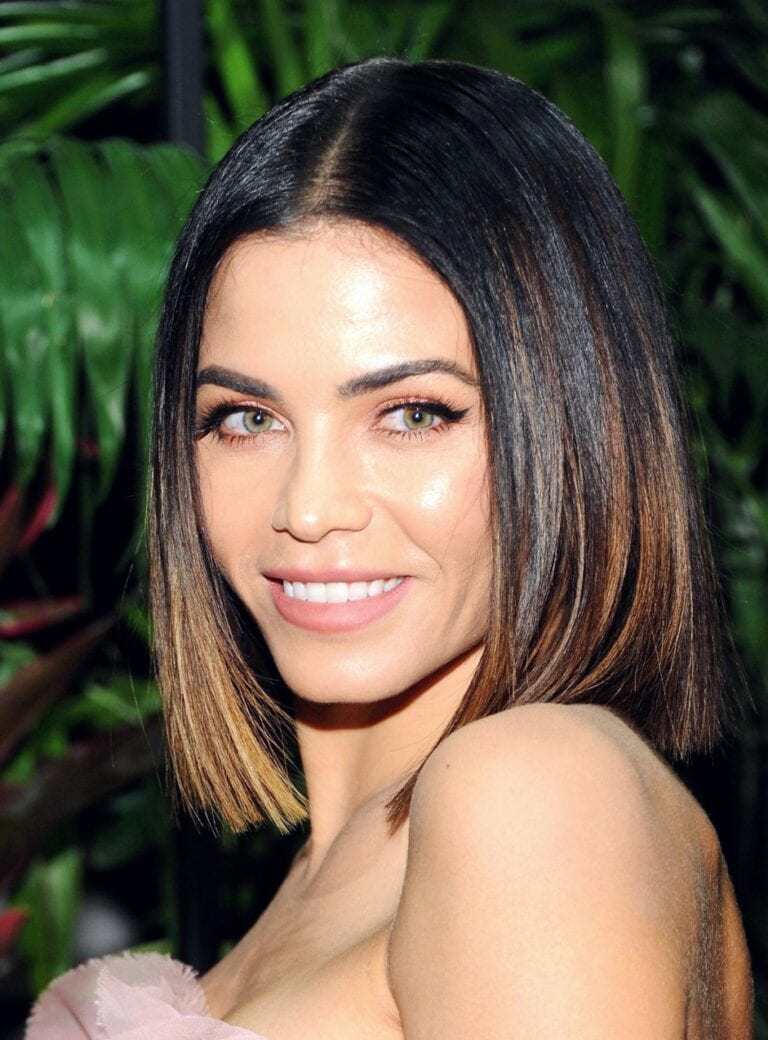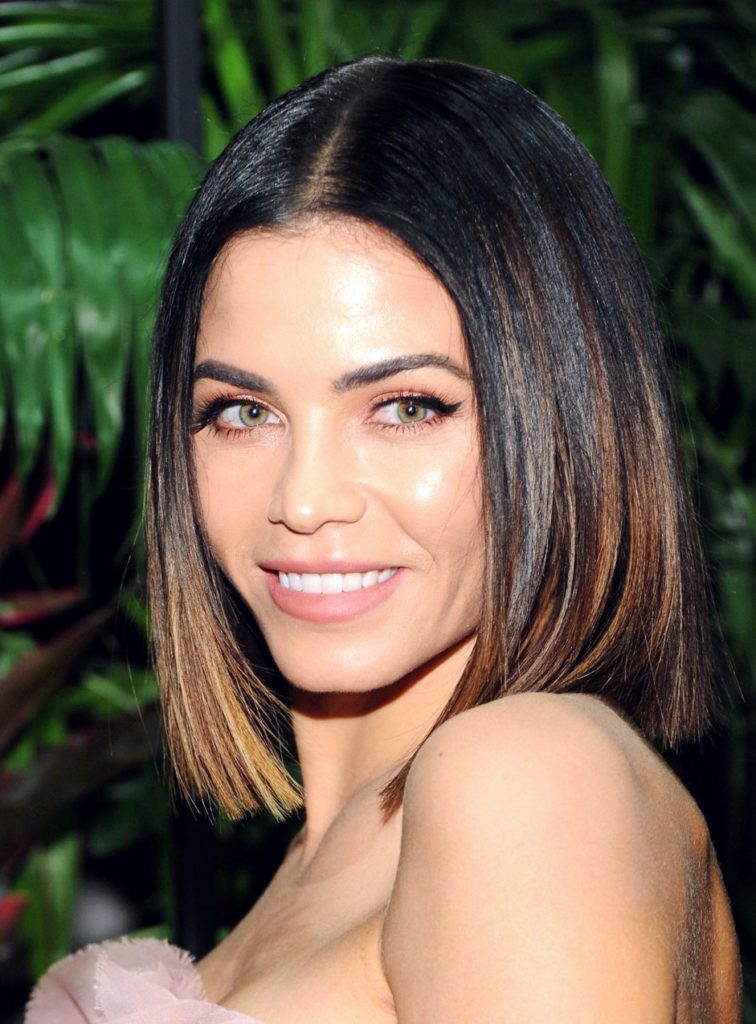 Caramel and Brown Tones
Thin hair with a side part, looks stunning and with gel. The hair is close to face and gives a thin frame to the face. The color looks very stunning and will be achieved without much use of bleach.
Frizz-free and pointed hair with the help of regular trims is needed. Use good quality products or serum to get the shine in hair.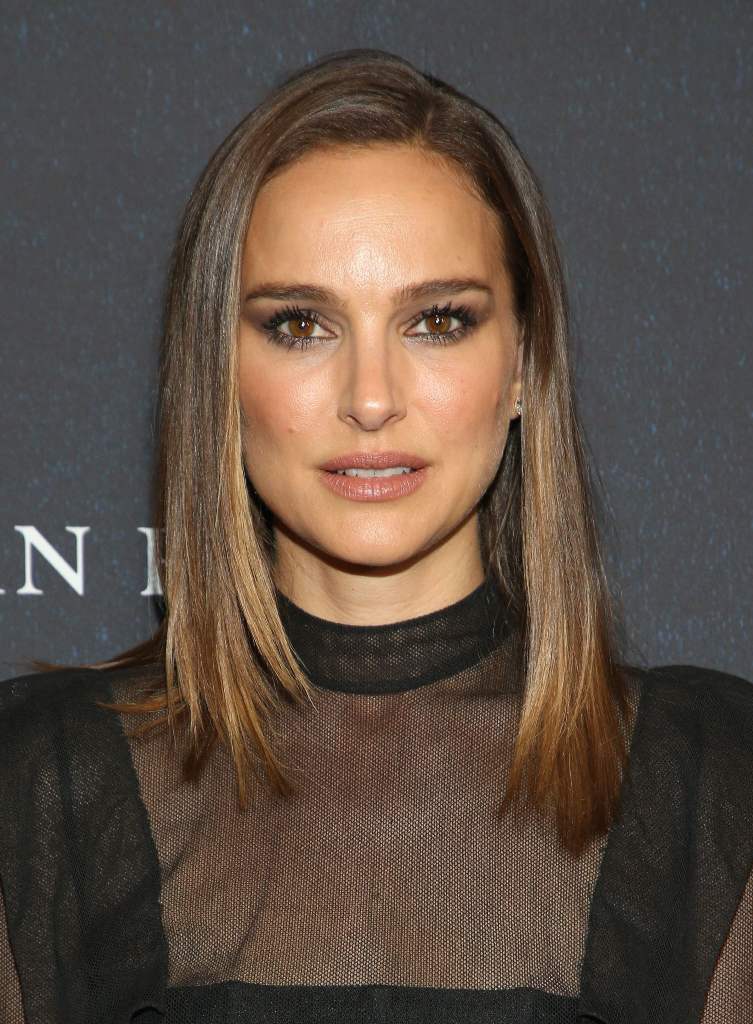 Messy Blonde
A simple side part with a messy look will be attained with the help of gel is done and regular blow-dry.
The roots have been teased and thus it gives volume to the style. It is a fun style and will take off years from your face. It is a style that will get on the move in few minutes.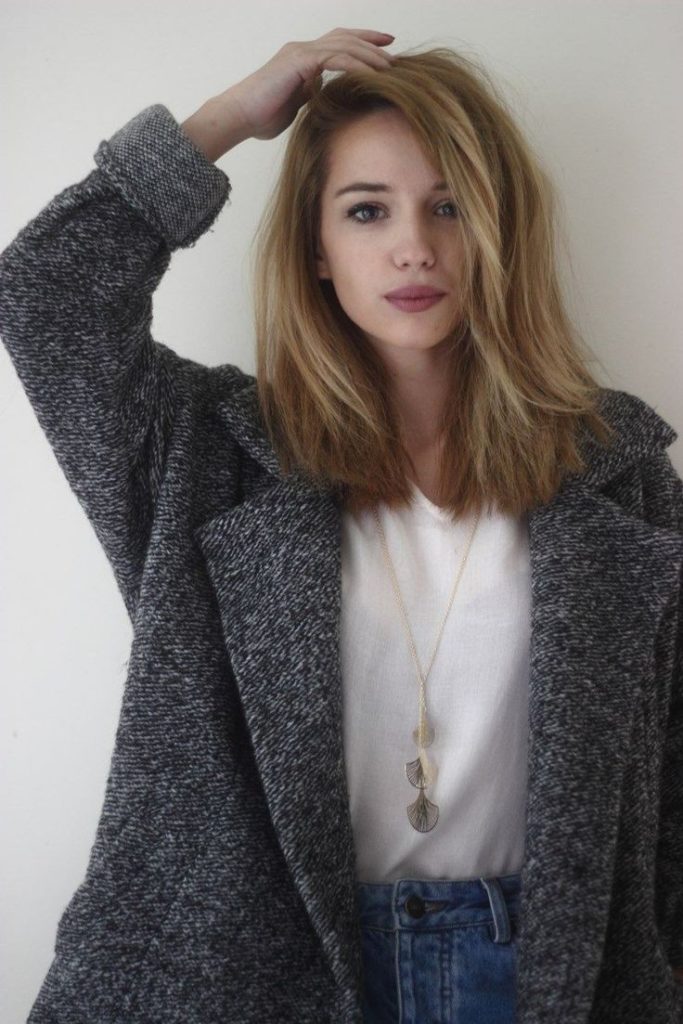 The Light Tone Thin Hair
The style is about thin hair that falls closely on the face with a side parting. It looks really stunning and sassy.
The style is simple and with setting products they are kept in place but as it looks very modern and stylish can be worn to any formal party or meeting. The hair length is till the shoulder which makes it easy to carry it.
The Round Style
The brown highlights in dark brown hair. With the middle part and the hair set with styling products to fall in round pattern take off years and weight off the face.
It is a simple style but looks very beautiful and apt for any occasion. The regular setting of hair with hot appliances will call for some heat-protecting products.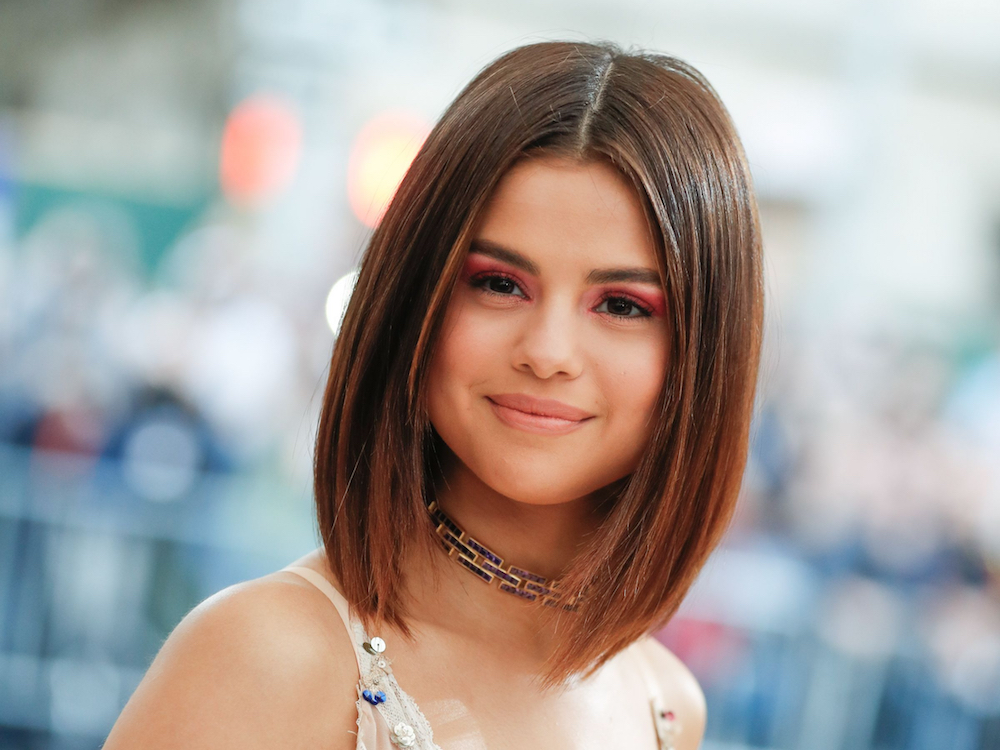 Sassy Shoulder-length Chestnut Brown Hair
The length is short and has been casually teased with hand and randomly side brushed with fingers looks very modern and sophisticated. It is a low-maintenance style but is possible only on well-maintained hair that is light in weight.
Light-colored Hair
Simple and perfect for the modern lady who needs to multitask. Middle parting with slight teasing falling on the sides gives a clear frame to the face looks stunning.
A section of hair stays back and two sections come in front from both the sides falling on shoulders looks ravishing and perfect for the red carpet event or a casual movie date.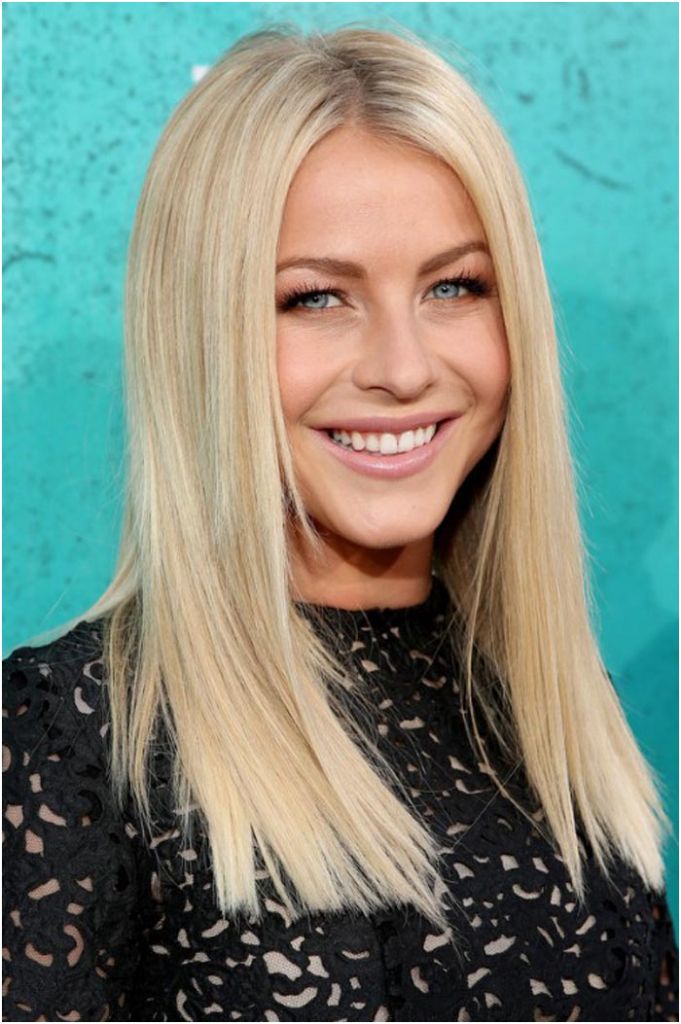 Angled Shoulder Length Hair
Dark roots with dark brown ends look very modern and sassy. The style is modern contemporary with fine hair that is lightweight. Daily blow-dry will give the result.
Maintain this style will need deep conditioning and protein treatment but using good quality heat protecting product is the most important thing as this will protect the hair. Blow-dry the hair and use a serum to get a desired shine to the hair.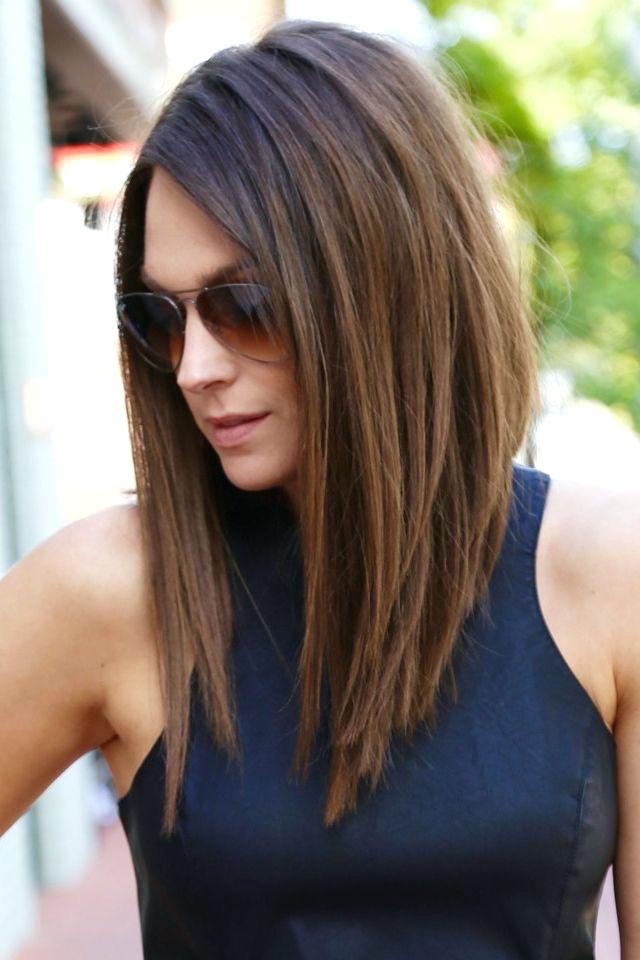 Violet Medium Hairstyle
A simple, ordinary hairstyle can be completely transformed into a funky one with coloring. Bright purple shade with a digital watch changes the everyday style into an anime look.
The Hair Band Look
Deep side-part your hair and stack them with hair clips. Bring the hair from the back of your head and let them fall over your shoulder.
This hairstyle makes thin hair appear voluminous. Curl your hair into waves using a curling iron.
The Pastel Pink
The soft pastel shade gives a look taken from a fairytale. The color gives a charming princess feel, while the blunt bangs give an overall sharpness to the look.
This medium straight hairstyle gives away the party animal within you.
Lob Cut With Flipped In Ends
A lob is a perfect balance between bob and long hair. This style is very versatile and is a top choice for an office look. The golden brown color gives a classy look. Face framing locks makes a round face look slimmer.
Short Sleek Bob Hairstyle
Easy to style and low maintenance, this style is great for an everyday look. Sleek and perfectly framing the head, this hairstyle takes away width from a large face.
You can dye your hair. A two-tone effect will look wonderful on straight hair.
Layered Hairstyle With Wavy Bangs
Many layers have been added to the hair to give this shaggy look. The bold violet color highlights those layers giving a wavy look to the hair.
The curved bangs add fun to the hairstyle as well as hide a long forehead.
Razor Cut Medium Hairstyle
The wispy ends from a razor cut to give a whole new look to any hairstyle. The color fade from a brown shade to an orange hue is subtle but has a very powerful effect on your overall look.
Straight Hair With Curtain Bangs
Curtain bangs add drama to this middle-parted hair look. The back hair falls on the front shoulder. This hairstyle is well suited with a felted hat. Among Medium straight hairstyles, this cut is most theatrical.
Perfectly Ocean Blue
Rich pastel shades have given a new definition to hair coloring. This ocean blue hair represents the pop culture's boldness and loves to be unique. Be ready to be spotted.
Lob With Arched Bangs
Rounded bangs with an uneven, razored finish can be a welcome addition to hairstyle for a round, chubby face. This hairstyle is very popular with South Asian women, especially teenagers.
Shoulder length straight hair or medium straight hairstyles is the best option for women on the go as it is easy to maintain and looks utterly feminine. The style is ravishing and can be tied in any style of braids or buns.
Any length of hair needs deep conditioning, nourishment, hydration, protein treatment and much more. Stress-free life with regular exercise regimes and a healthy diet is the key to healthy and beautiful hair.
Use chemical-free and good quality products for a healthy mane. Enjoy the styles that complement your skin tone, face cut, lifestyle and color of eyes.