Nowadays, people are extremely busy with their hectic schedules, and they usually get no time for maintaining their long hair. So, they opt for short hairstyles. But besides this, everyone wants to look beautiful and pretty.
So, chopping the hair off in a stylish manner is the easiest way to look cool well as it is easy to maintain. But there are so many usual short hairstyles which are repetitive and boring. If you do not want to get those, you can wear a short hairstyle with asymmetrical designs.
In this article, you are going to witness how an Asymmetrical Hairstyle can do this magic. Sometimes women feel that their favorite pixie or bob is the most flattering haircut for their face shape and lifestyle. Asymmetrical hairstyles are used to set the right angle of your face shape.
In this article, you will get some eye-catching Asymmetrical Short Hairstyles that will easily grab everyone's attraction.
Choppy Asymmetrical Short Hair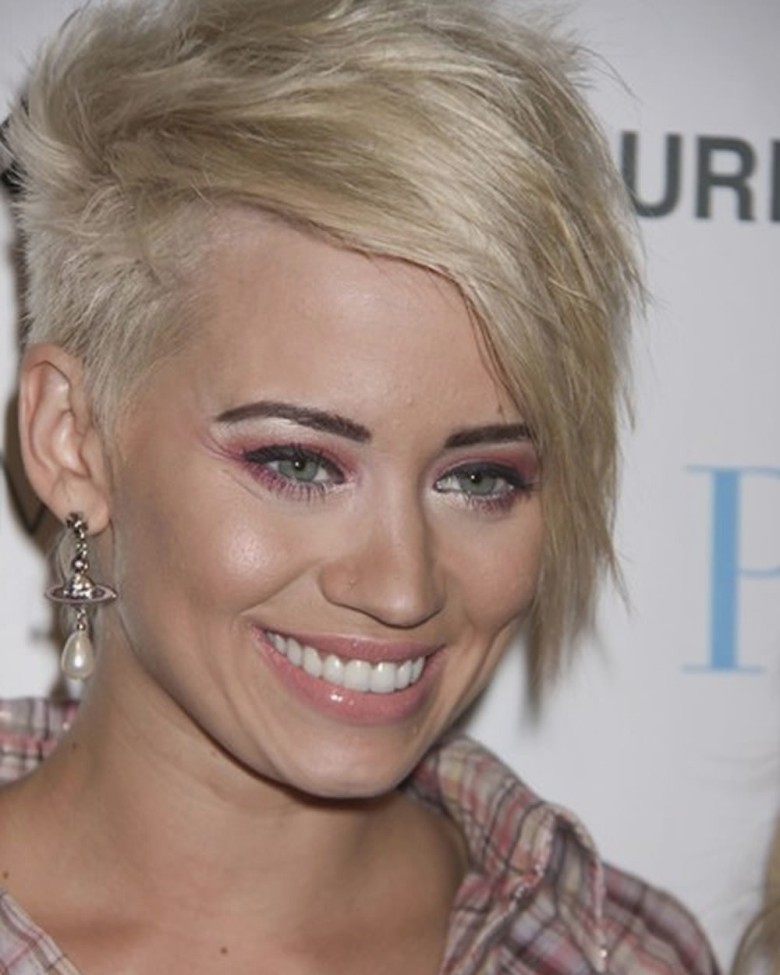 If you are bold enough and have no fear to wear the shortest hairstyle, then you must have this hairstyle for sure. There is no doubt that this will grab everyone's attention just in a moment. If you are willing to have this hairstyle, you have to trim your hair in a very short length at a side.
The other side will have longer front bangs. The top part will also have very short hair. Perfect eye makeup will compliment this look. Get more Choppy Short Hairstyles here.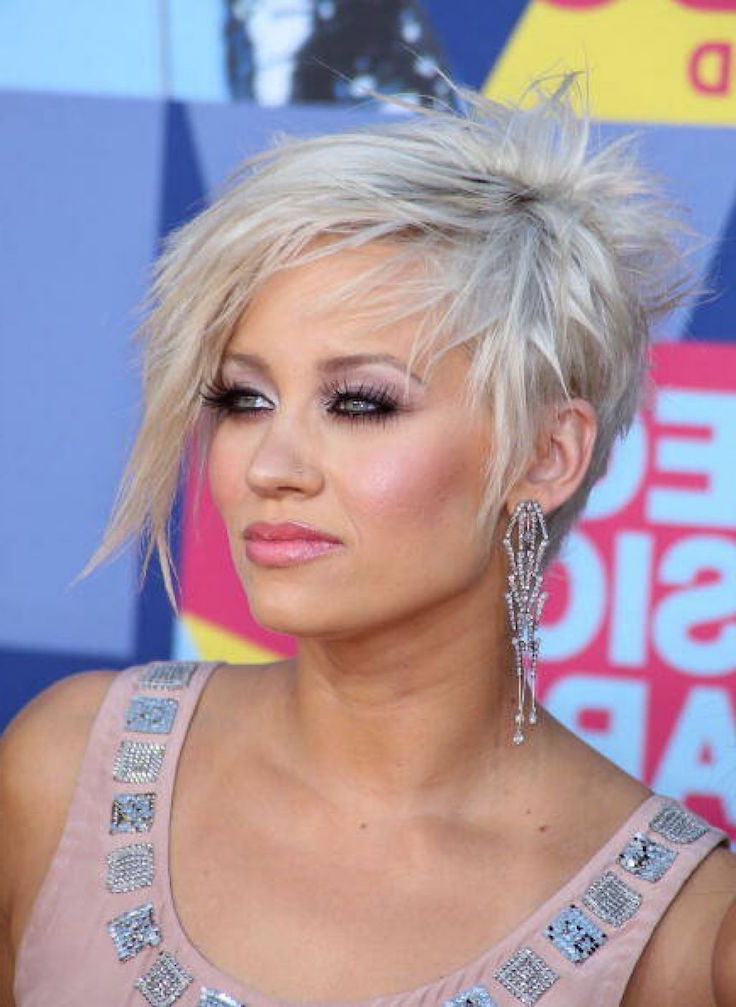 Shaggy Asymmetrical Hairstyle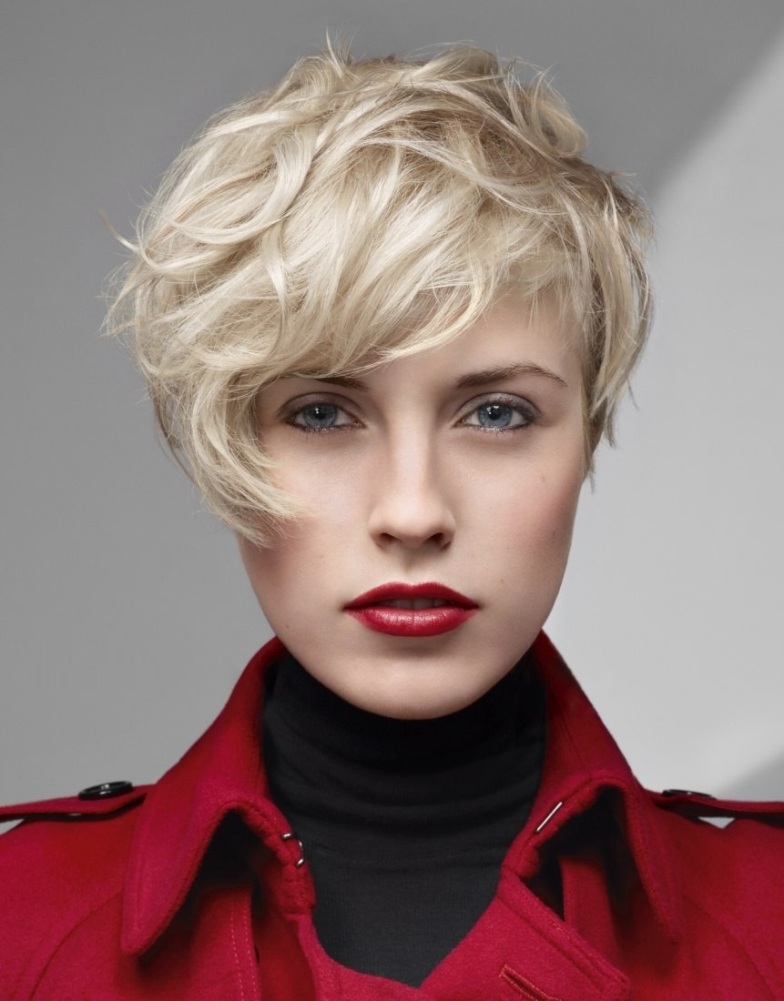 Do you want to look extremely beautiful with your short hair? Then you must try this hairstyle at least once. This extraordinary hairstyle will make your eye candy of all.
In this particular style, one side of hair will be short, and the other will have a longer front fringe. This hairstyle will provide you a messy and shaggy look to slay. Just awesome red lips will complete the whole look.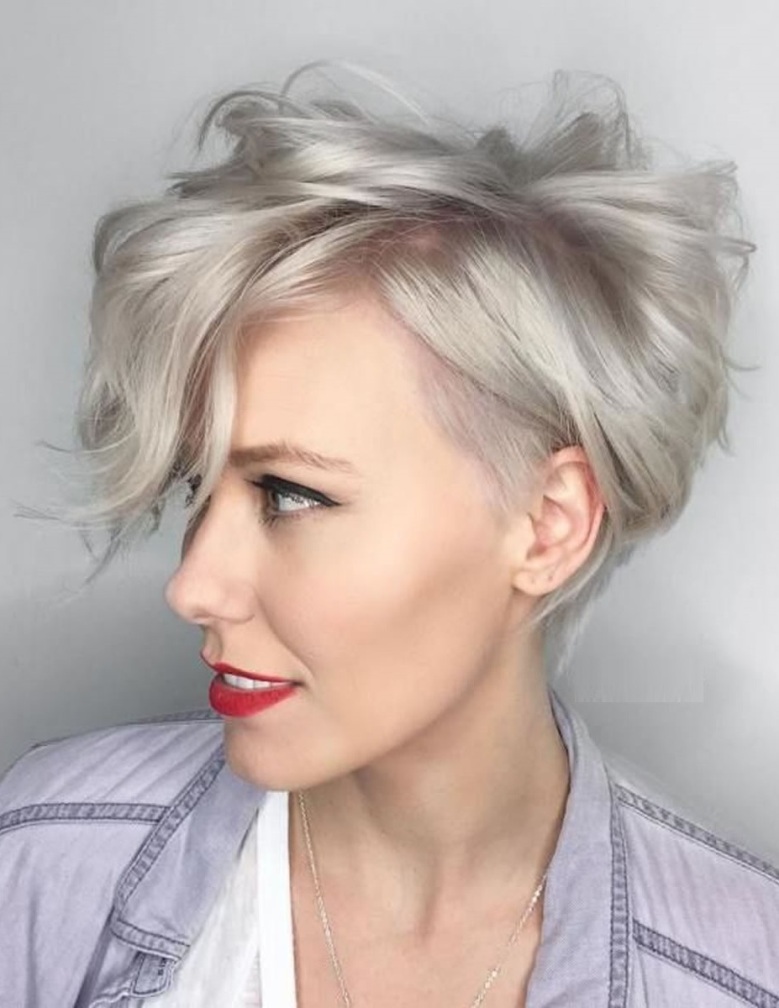 Short Side Part Asymmetric Hair
This hairstyle is perfect for women of all ages who are very enthusiastic to experiment with their looks. This hairstyle will make you look beautiful as well as bold. In this hairstyle, one side will have cropped hair up to the under of the ear.
Another side will have long front bangs to bring the best out of this look. Dye your hair with the grey and white color to finish the whole look.
Asymmetrical Bombshell Bob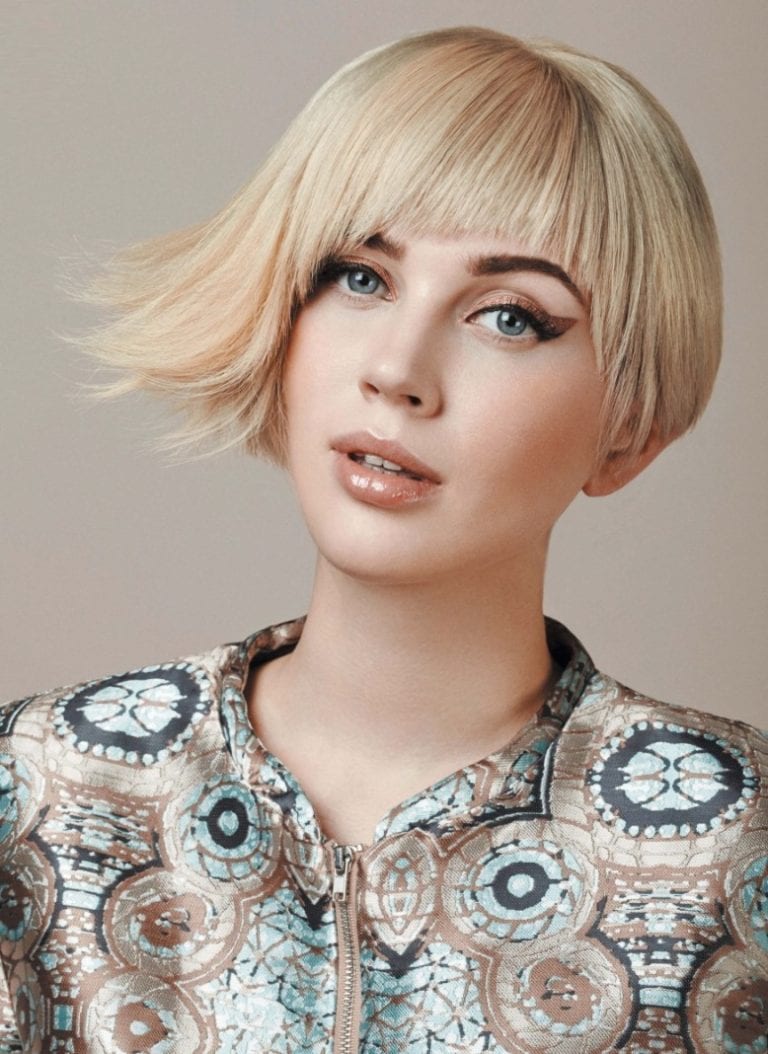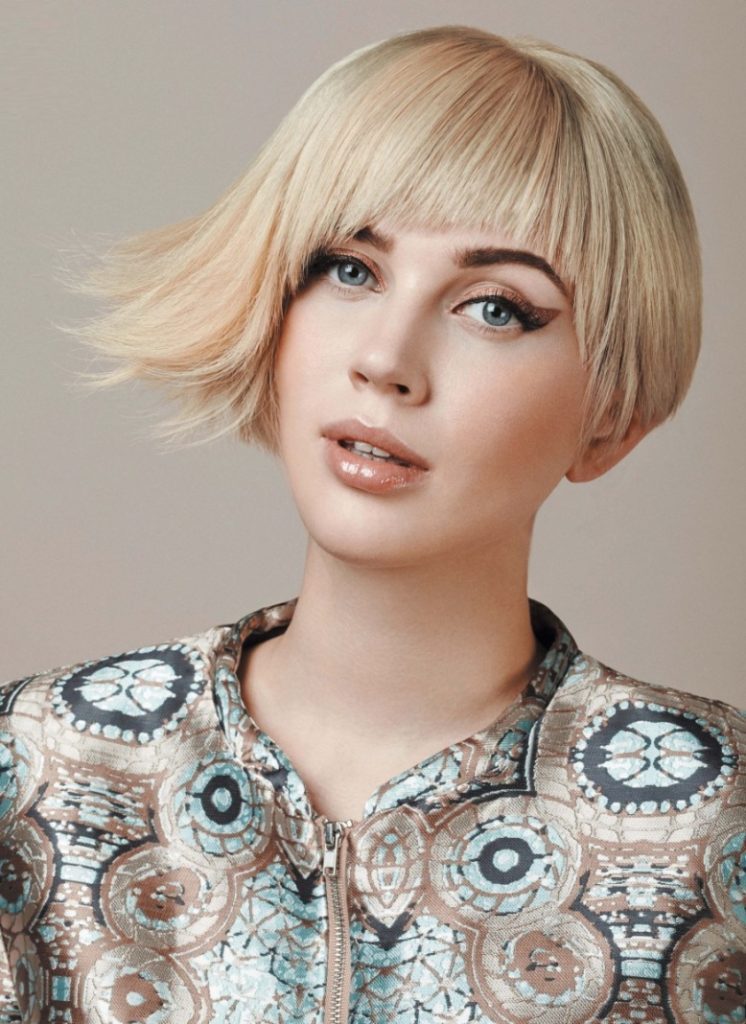 This asymmetrical haircut provides a slaying look. This one is very easy to carry yet can be worn anywhere. In this hairstyle, the hair on one side, back, and front side are cut in a shorter length than the side bangs.
There is no doubt that this bob cut will offer you a bombshell look to slay the world of fashion. Perfect eye makeup with the liner-made wings will emphasize the look perfectly.
Asymmetrical Layered Hair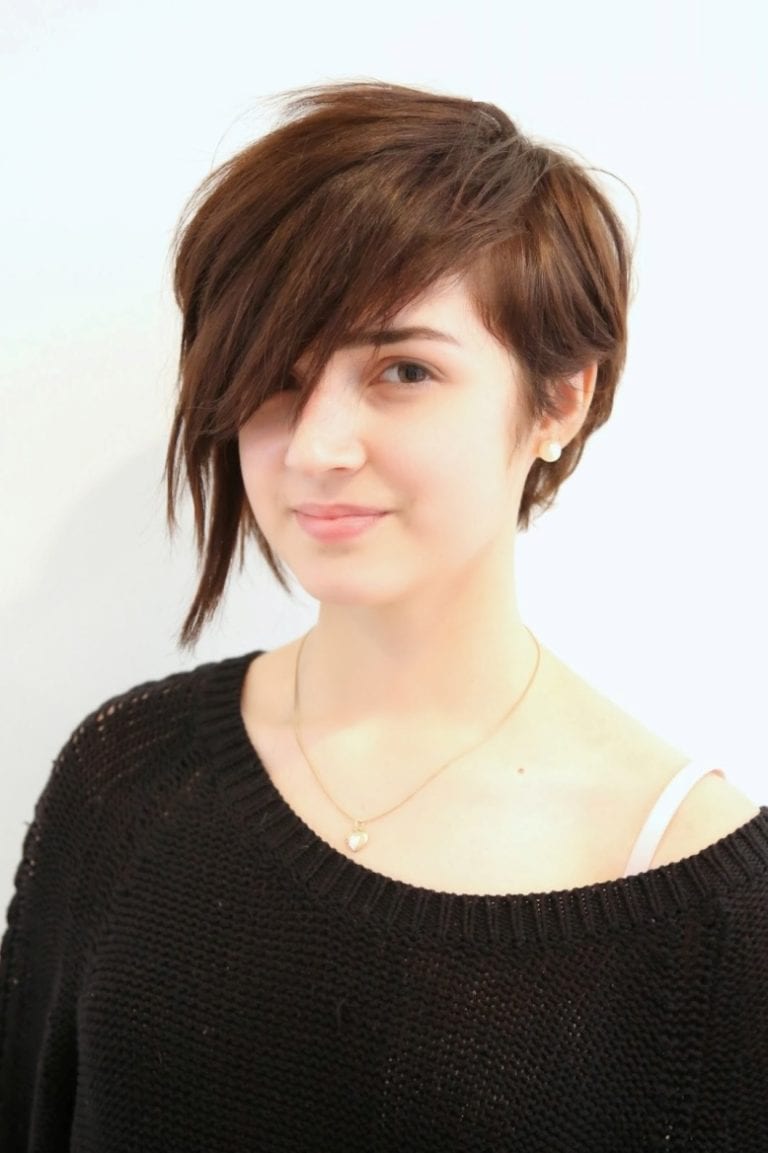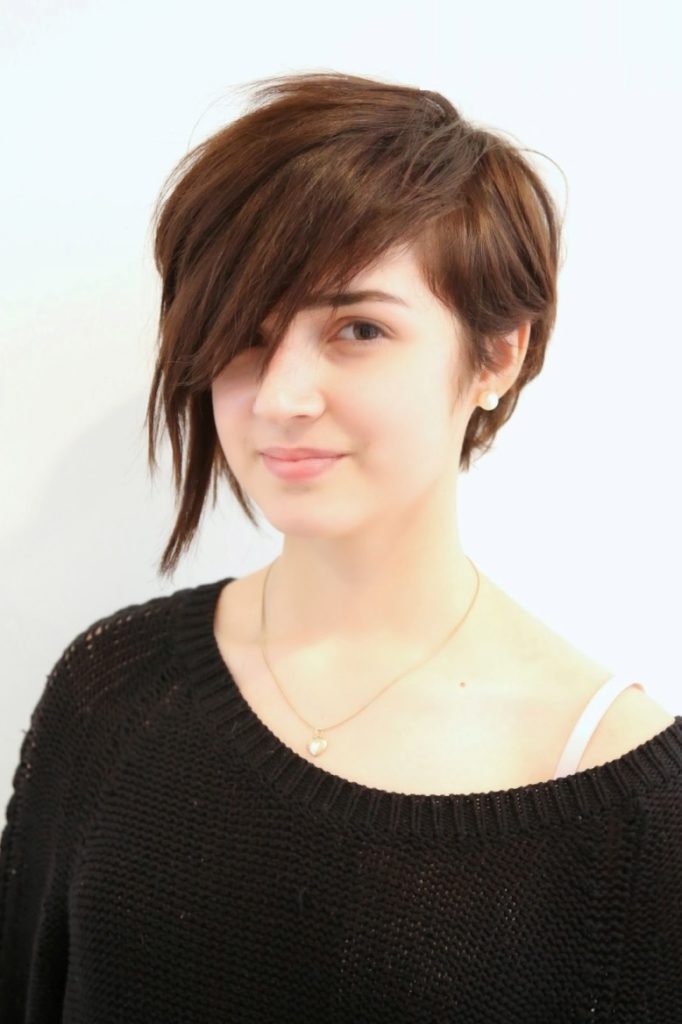 This hairstyle is very simple yet cool. If you want to get this exact look, make sure that you have naturally straight hair because this looks much better on straight hair. In this hairstyle, you can make a side partition to prominent the style.
One side will have short hair till the ear in this style. The other part will have longer hair along with a long front bang. This will make you look extremely beautiful for sure.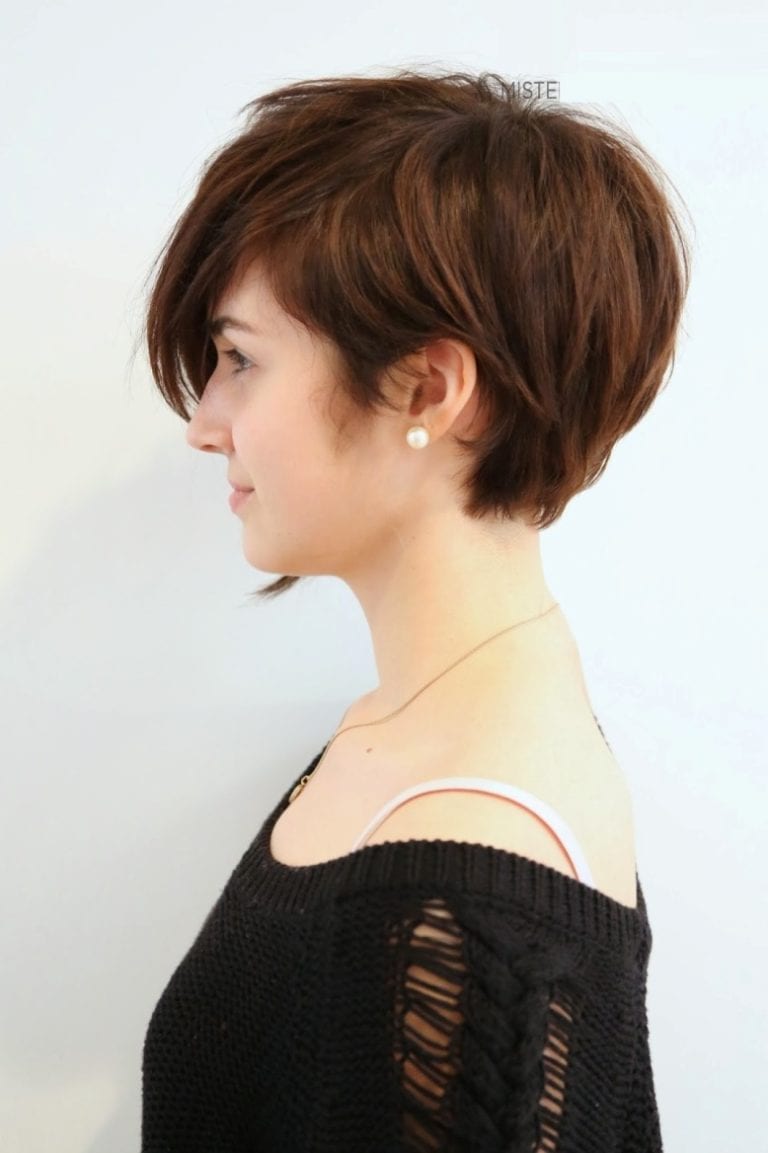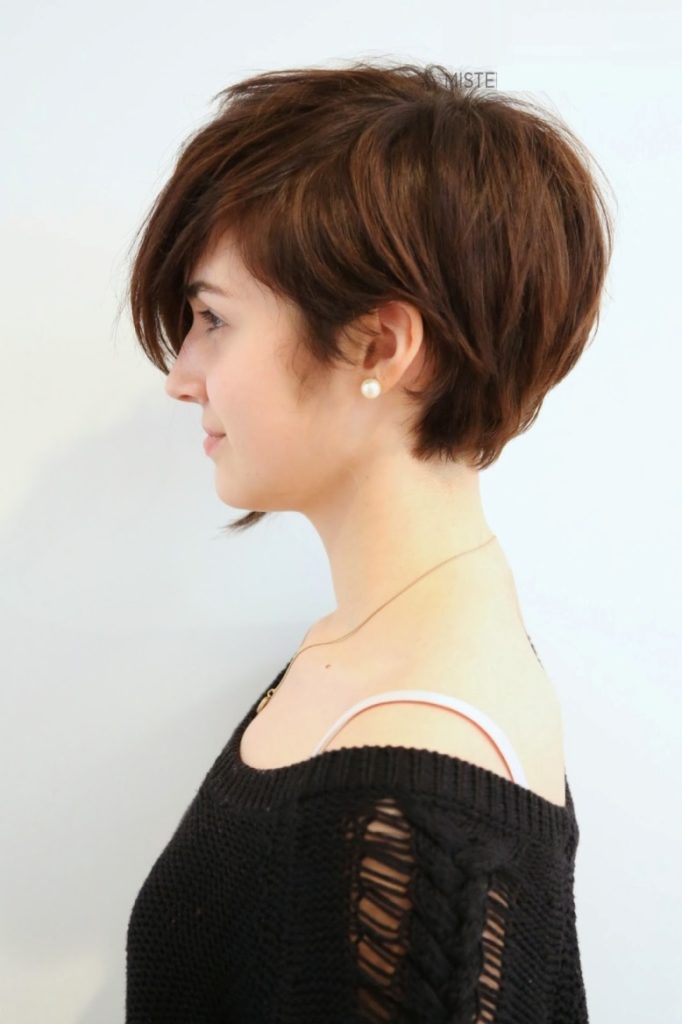 Asymmetrical Pixie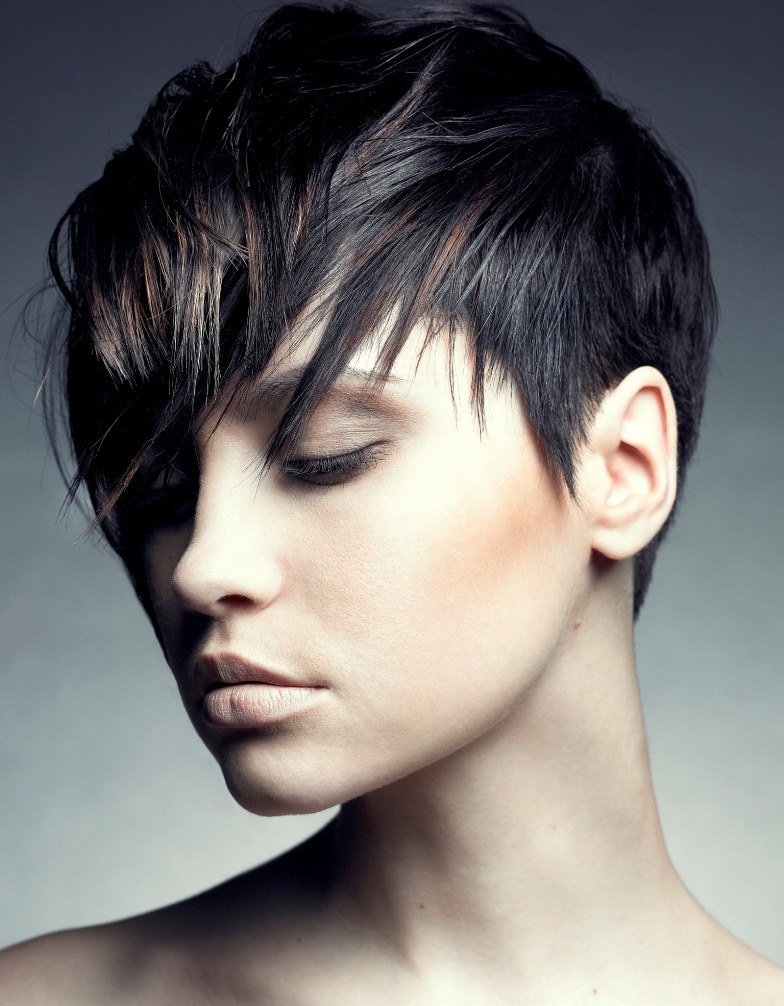 This shaggy and short pixie haircut is the most appropriate one for women who love to play with their look. This asymmetrical pixie cut is one of the out of the box hairstyles. It will help you to stand out from the queue of usual and boring hairstyles.
If you are in love with this style ask your barber to chop your hair off and to give you a pixie cut look. Keep some front fringes and bangs to complete the look perfectly.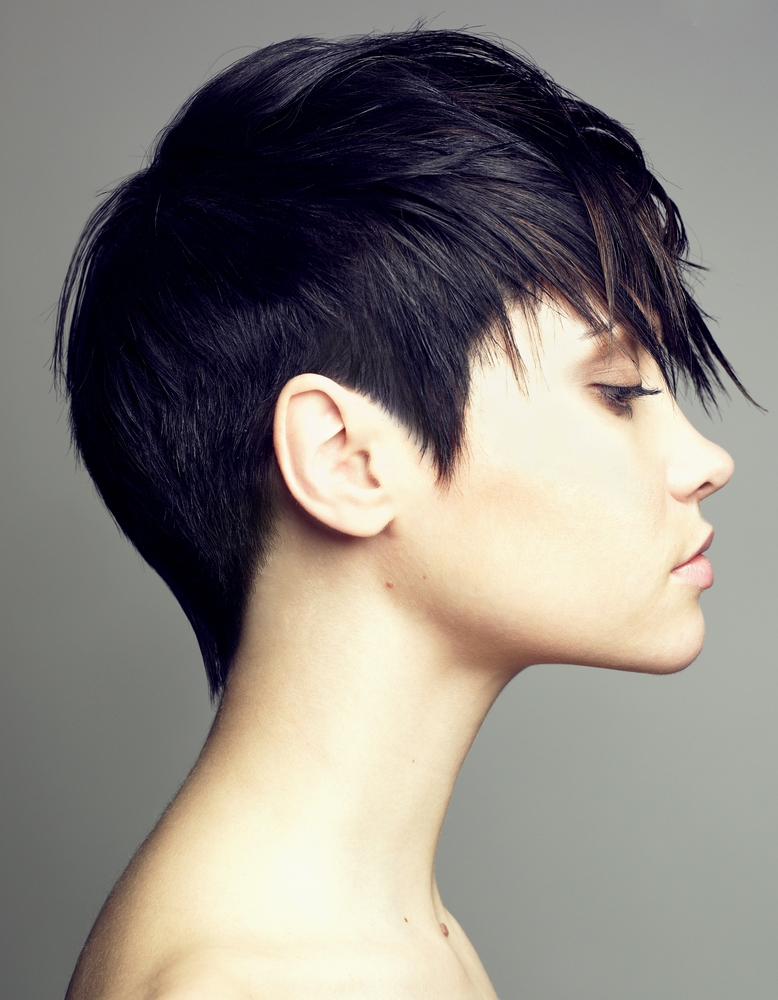 Asymmetrical Bob
This hairstyle is very popular among women who have immense love for bob. You will not have to cut a huge amount of hair to get this style. Just get a back angled bob cut.
In this hairstyle, one portion of hair in the back will be long, and the other one will be shorter usually. You can make a side partition to emphasize your look perfectly. Have proper eye makeup for the finishing.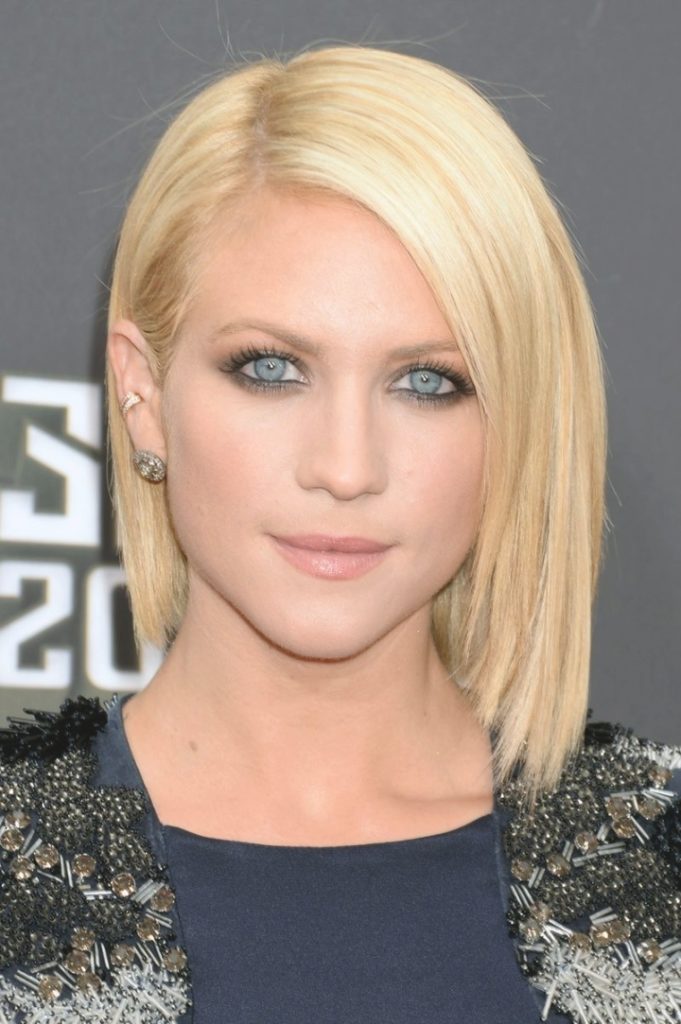 Asymmetrical Blonde Bob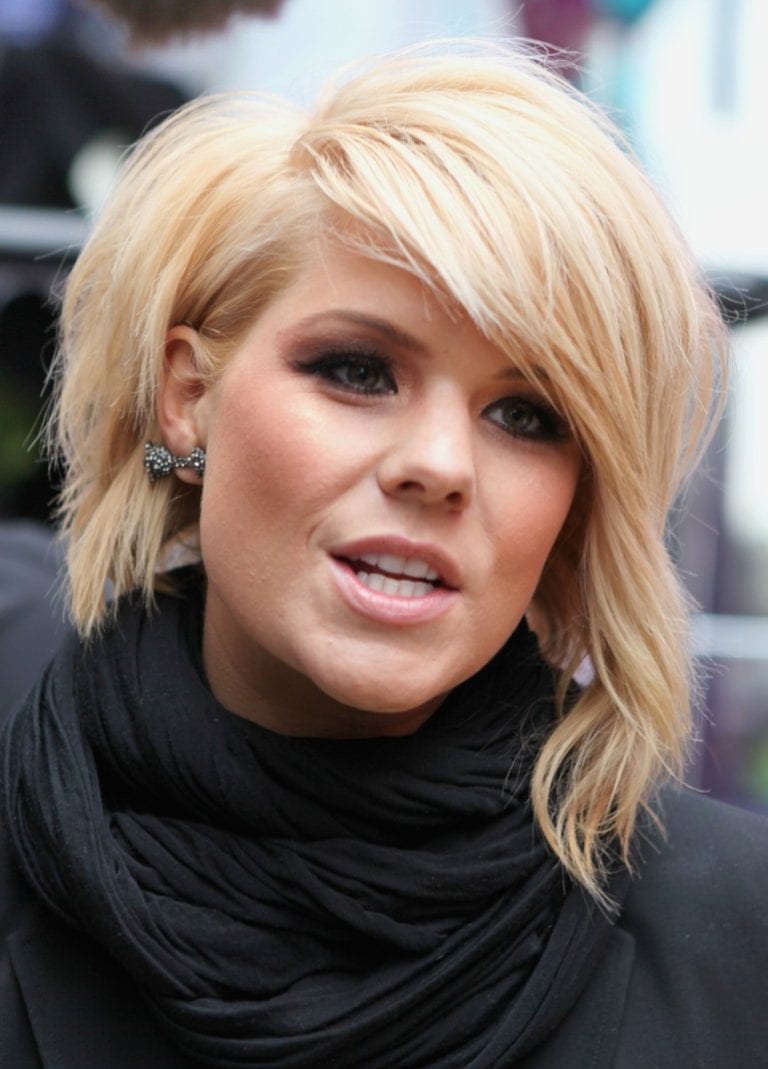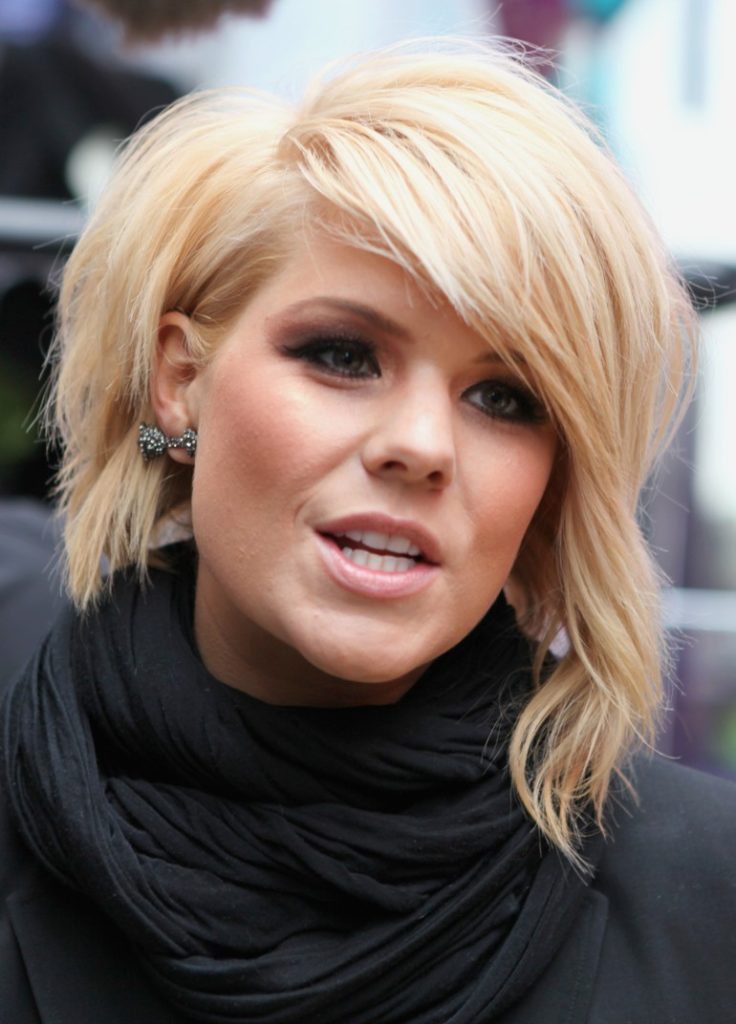 This hairstyle is also on the list of the famous long bob haircut. If you are willing to have this hairstyle then, make a side partition and keep a front side long bang. The other portions will get shorter hair. The longer hair will be exceeding the chest line to create a beautiful appearance.
This style will look best on blonde and wavy hair. For the betterment of this look, you can dye your hair with blonde color and leave it open to flaunt.
Curly Asymmetrical Hairstyle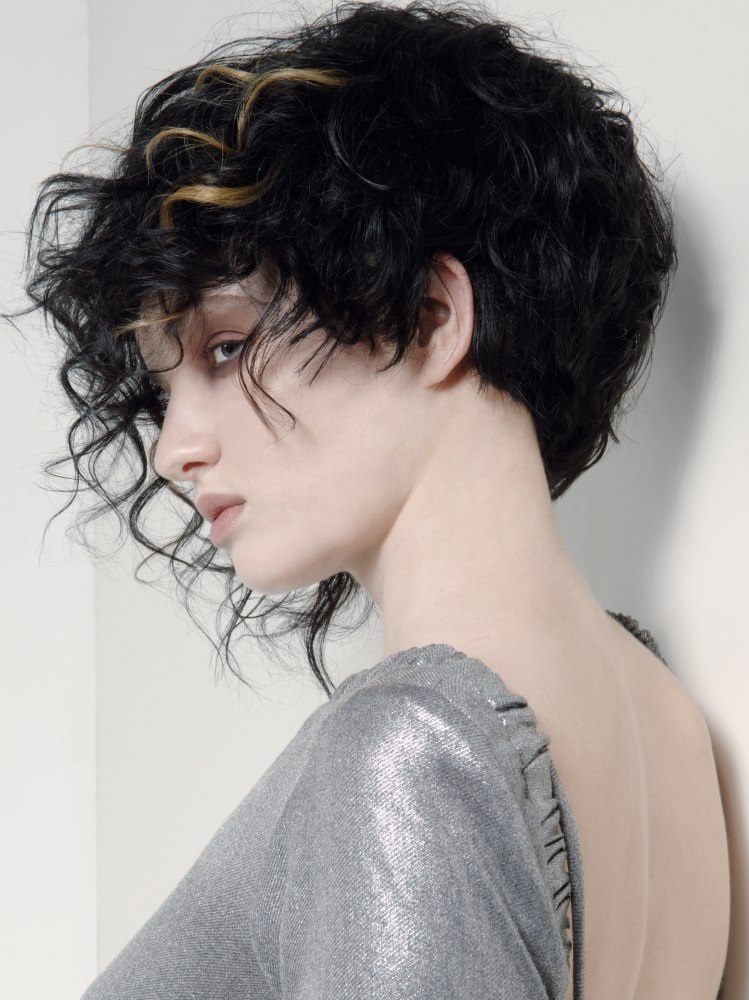 This short curly hairstyle is extremely eye-catching and provides a beautiful and stunning look to the women. This bob cut is properly apt for women who feel very confused about their hairstyle as they have curly hair.
If you want to get this hairstyle, you have to cut off your hair up to the top portion of the neck. The front part will have some long hair stands to make fringes and for providing an asymmetrical look.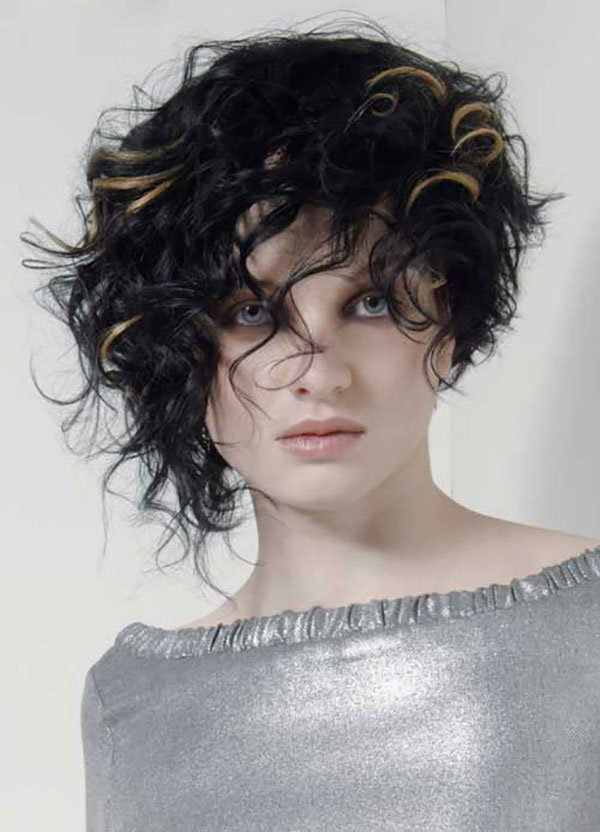 Partly Straight Curly Hairstyle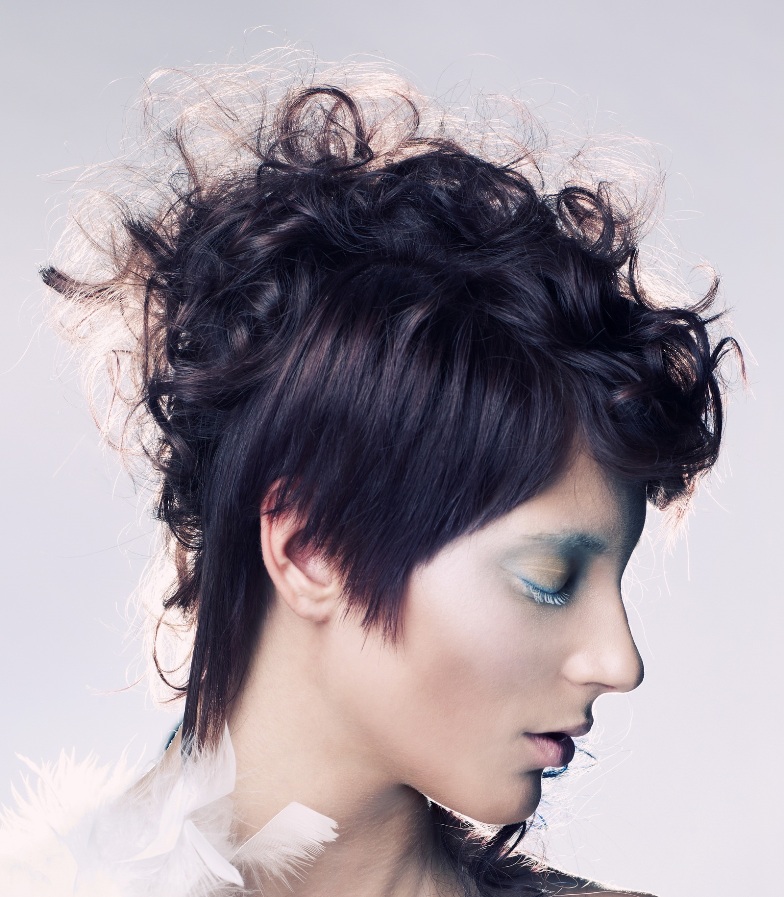 This short and asymmetrical pixie cut is a completely stunning hairstyle. In this hairstyle, one part of the hair will be straight, and the other part will be curly. Mostly the middle portion is curly, and the side part is straight.
The back portion will have longer hair than the side and the top. Create some unusual eye makeup to enhance the beauty of this look.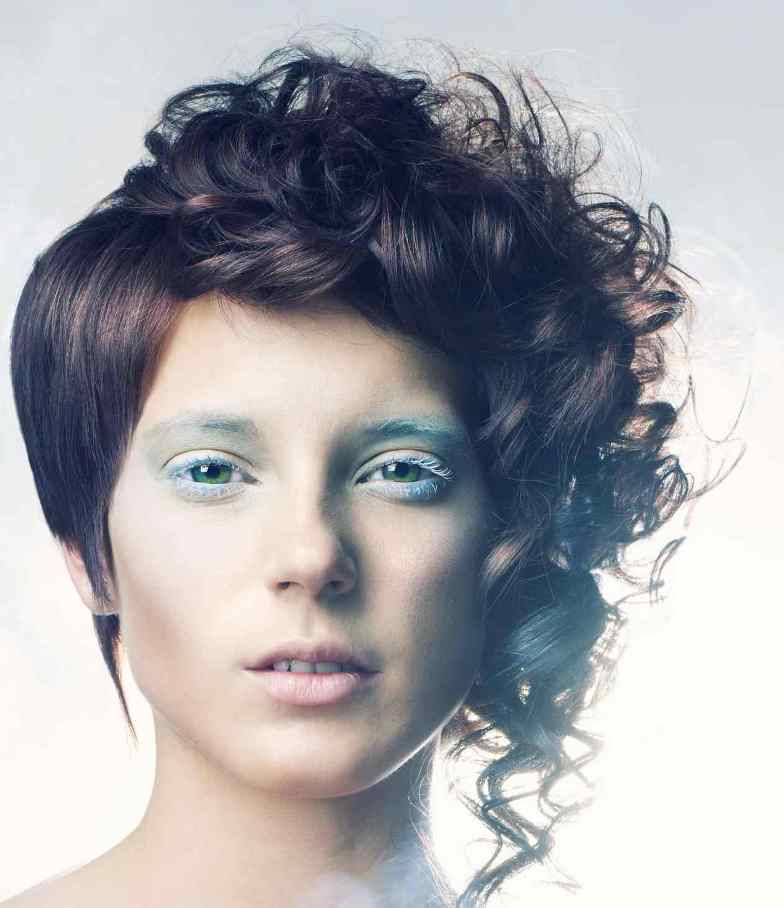 Funky Asymmetrical Hairstyle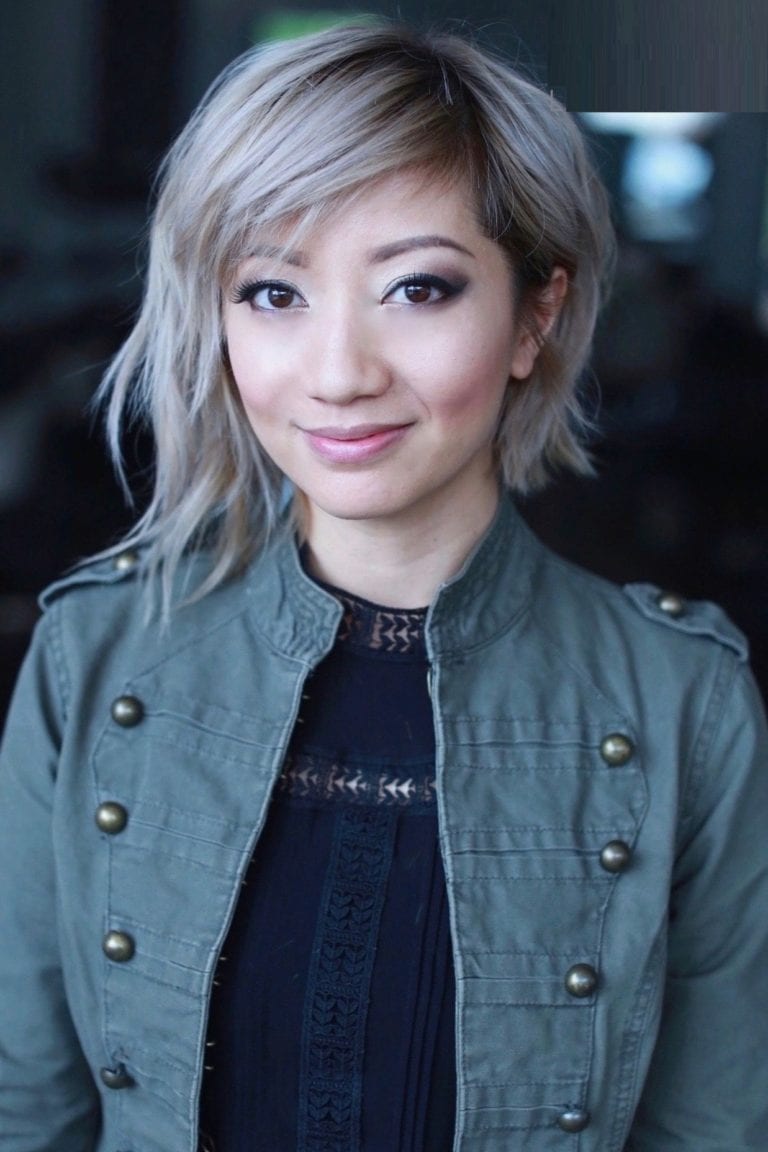 This haircut is for women who have a love for the short and funky hairstyle.
If you want to get this particular cut, then you have to chop off your hair till the shoulder, and the other part will have shorter hair up to the bottom portion of the ear. To get the complete look dye your hair with ash or off-white color.
Asymmetrical Inverted Bob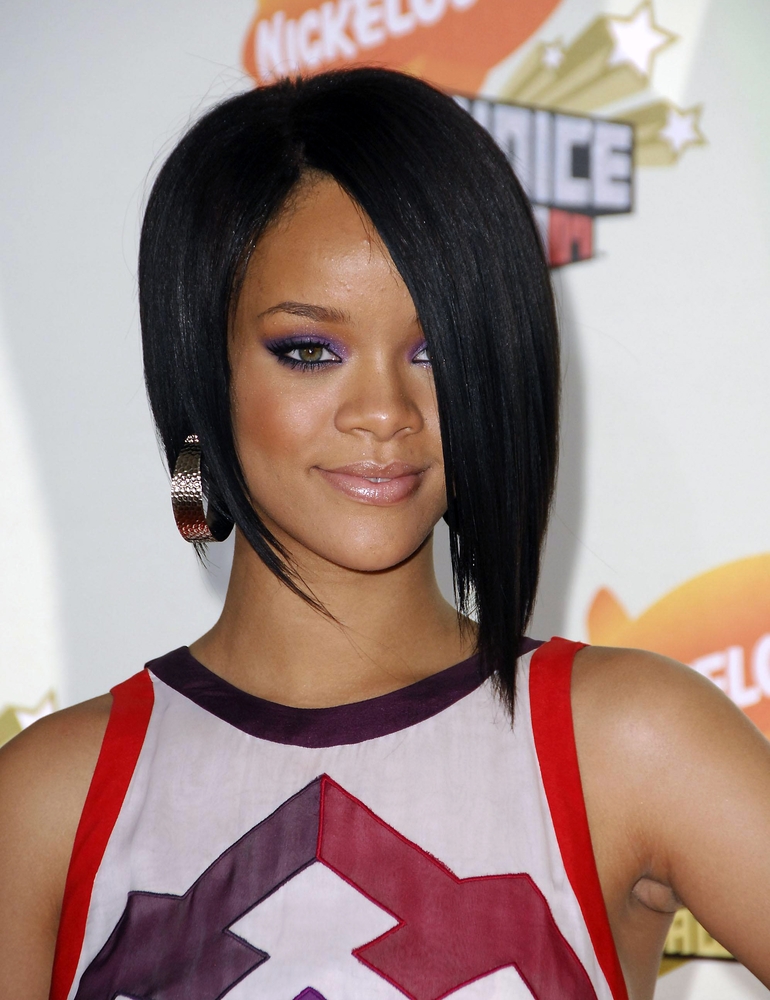 This particular hairstyle mostly looks the best on women with an oval-shaped face. This cut helps to cover the half-face which also works as the natural contour. If you want to get this hairstyle, you have to ask your barber to chop your hair off till the bottom portion of your neck.
Both of the front sides will be longer which will make the bangs give this appearance a complete look. Proper eye makeup will emphasize the beauty of this look, and there is no doubt about it. This bob hair with some asymmetrical bangs is extremely 'in' in the world of fashion.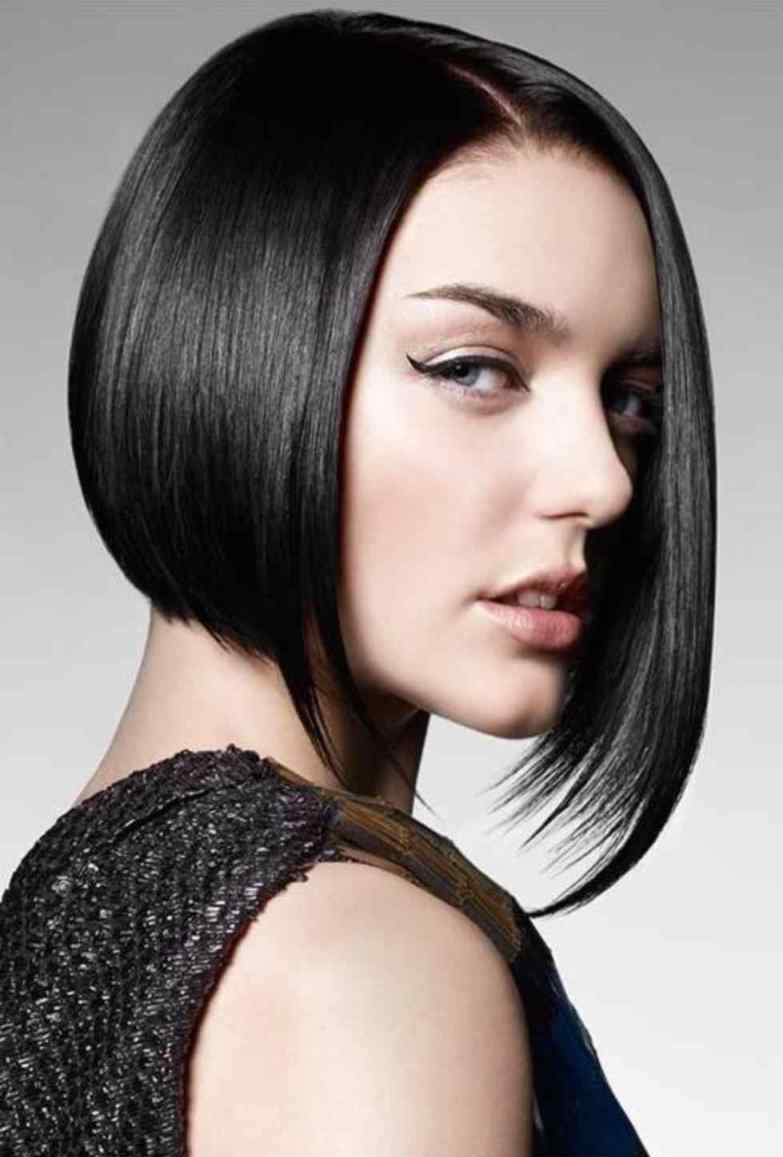 Short Asymmetrical Hairstyle with Undercut
This undercut asymmetrical haircut will provide you a stunning look to slay the world of fashion. If you are interested in getting this look at the very first you have to cut your hair in very short length. The front part will only have a longer fringe to get a finished look.
You can get some highlights to make your hairstyle more attractive. A minimal makeup or nude makeup look will justify this appearance properly. Also, check these 15 Unique & Classy Undercut Short Hairstyles for Women.
Asymmetrical Short Hairstyle with Fringe
If you want to make your hair shorter but still want to look cool and beautiful, then you must try this hairstyle. This style is appropriate for those women who have oval face with sharp features. To get this hairstyle you have to trim your hair in a very short length of a particular side.
The other side will have a little bit longer hair. The front portion will have long fringes and bangs to complete the look perfectly. It will give you a neat and clean look. Wear pink lipstick and slay the fashion world.
Asymmetrical Short Hair with Full Bangs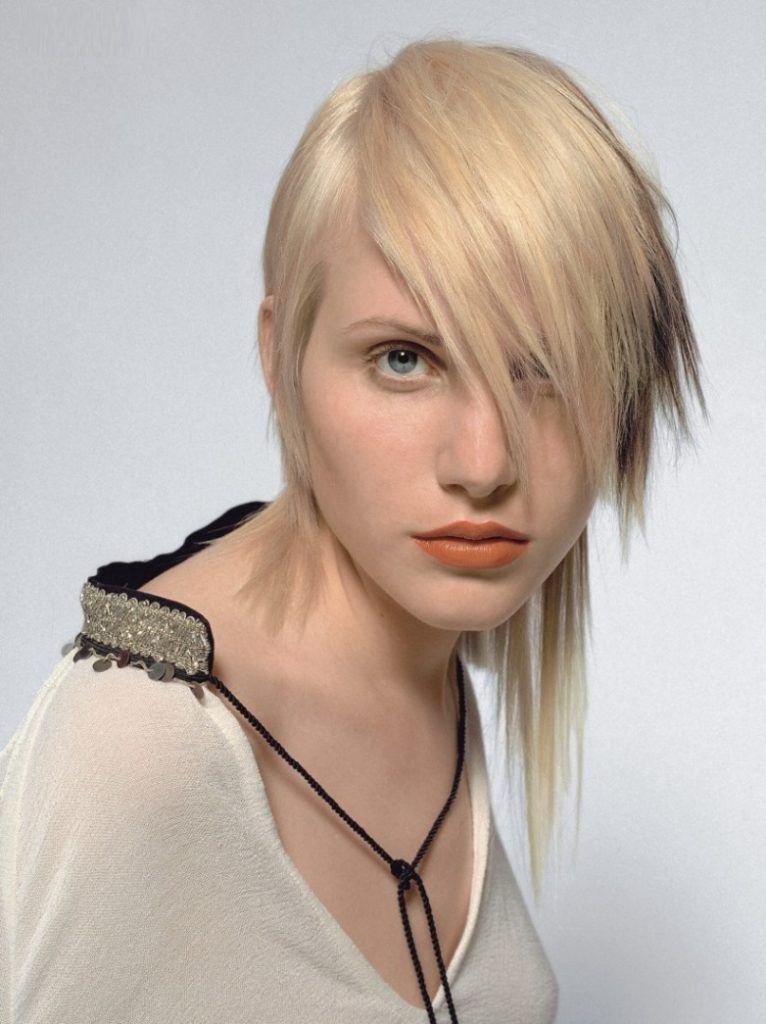 Are you fond of blonde and short hair? Then this is the result of that stunning combination. Follow this style and become a trend to rule the hair fashion world. If you are willing to have this hairstyle, then you have to cut off your hair towards the shoulder at a side.
The other side will have longer hair which will surpass the chest level. In the front get some fringes asymmetrically which is the USP of this particular look. You can also make a partition to prominent the style. For the best result, you even can highlight your hair in the blonde color.
Asymmetrical Bangs
A bold hairstyle that combines blunt pixie and side-swept bangs. If you love to experiment with your hair and want to keep them short, try this one. Not only will it give you a bold, confident look, but it will make you look fiercer.
The flicks asymmetrically cover your forehead with a few strands twisted at the crown area. Use a hair spray to keep the look intact.
Asymmetrical Grey Bob
This a perfect example of how fabulous a short asymmetrical bob can look. Instead of using extreme edges and ragged layers, play with the length of your hair.
For example, keep chin-length hair on one side and cheek-length on the other for a smooth and sleek finish. The greys make this look glamorous.
Asymmetrical Choppy Bob
A stunning way to play with asymmetry. It's easier to style an asymmetrical hairstyle with the side part. Style your hair in a layered and textured cut with long choppy layers on one side and short on another.
An ideal hairstyle for round faces is the bangs in an arch shape, and longer side sweep, and sharp ends on one side add a curve to the face.
Warm-Toned Short Asymmetrical Bob
Asymmetrical styles are beautiful at all lengths of hair. Add a lot of layers for smooth hair to add dimensions to the style.
Combine chestnut roots with golden brown highlights to better define the varying lengths and textures. This hairstyle follows the trend of asymmetry without going to an extreme.
Fairy Tale Bob
This hairstyle is similar to a smooth asymmetrical bob. Apart from short and long hair on different sides, you can add soft layers to give a more refined texture to your hair.
Go for two-tone color look, violet on the top and red at the ends to get an out-of-the-dreamland look. The choice of colors may be unusual, but together, they add to the softness of your face.
Caesar Cut
This asymmetrical short haircut is low-maintenance and easy to style.
Combine the elements of a Caesar cut with a short bob. Let the Blunt bangs frame your forehead while keeping short hair on one side. Together you get a stylish and edgy look.
Wavy Hair With Shaved Sides
A flawless way to try an asymmetrical hairstyle is to go for a shaved-sides. Side-sweep your hair as it goes best with fine and wavy hair.
Add gradient surgical lines on the shaved side to make your hairstyle unique. Color the edges in bold violet. Large loops, nose piercings, and transparent glass frames will add to the funkiness of your look.
Asymmetrical Pixie With Temple Shave

Asymmetrical pixie with temple shave combines two polar opposite lengths in a beautiful and fashion-forward style. Style your hair in lopsided locks with longer swept strands near the front for an amazing look.
Shave your side to add contrast to this style. This hairstyle can be both professional and casual. This daring hairstyle is a perfect look for on-trend ladies.
Untidy Razor Cut
This hairstyle proves that tidy hair is overrated. An unkempt hairstyle comprises a double-layered style with varying lengths of hair with hair flowing with a mind of its own.
You can amplify those layers by applying subtle highlights on top of the head. The untidy look with razor-cut ends will add a load of texture to your hair.
Asymmetrical Bob With Full Bangs
This short asymmetric hairstyle is well suited for teenagers and young adults. Combine your bob with an undercut to create this stylish look. Then, add pink highlights to give a theatrical finish to your hair.
So, it is high time to add something new to your outlook, and that too does not depend on the length and the texture of the hair. This brand-new idea of cutting the hair into asymmetrical short hairstyles can be beneficial to curly, wavy hair or straight hair.