How often does it happen that you come home from a salon with freshly styled hair, looking like a goddess.
But once you shower, you're never quite able to recreate your hairdresser's work no matter how hard you try.
How about going for such haircuts that don't require blow drying to look gorgeous? These are called wash-and-go haircuts.
As the name suggests, all you need to do is wash your hair, and you are ready to walk out the door.
The solution to this could be for you to learn the art of hairdressing, but till then, we have easier wash and go hairstyles out for you.
Wash and Go Haircuts for Your Busy Mornings
We have compiled a list of 21 easy hairstyles to save you time in the morning when you're getting ready.
Easy A-line bob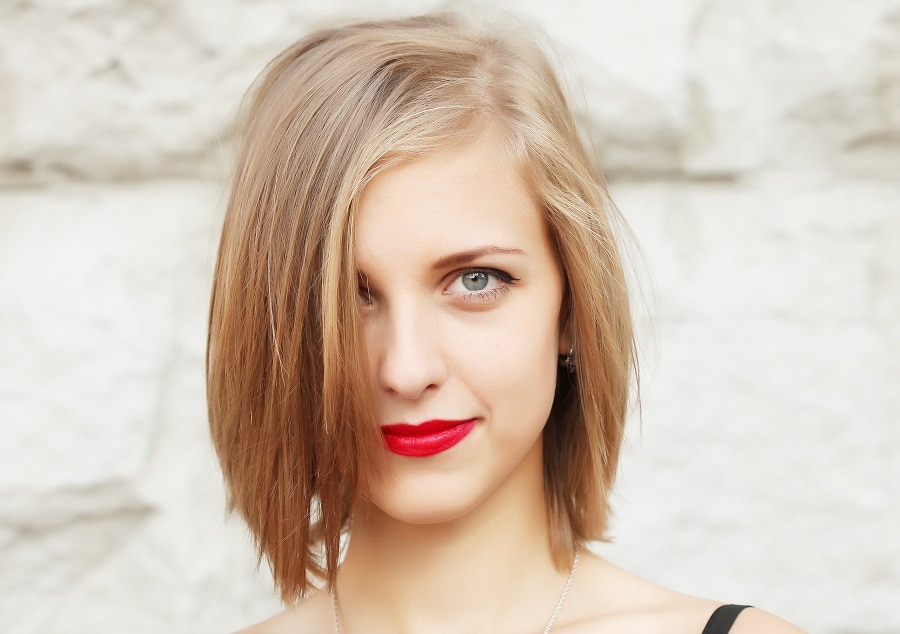 If you want to spend minimum time in front of the mirror every morning, here's a wash-and-go haircut that's going to be your savior.
The A-line bob adds an edge to the whole look that doesn't even need hours to style. All you need to do is run your brush a few times through your hair each morning and you're good to go.
Natural Soft Curls
If you're one of the lucky girls who is blessed with gorgeous curly tresses, it's time for you to embrace them and flaunt them with confidence.
The natural soft curls work so well on their own they don't need anything else. Just apply some leave-in conditioner to your hair, and you're good to walk out the door.
Pixie Bob
If you value your time and your style equally, then we've got something for you that's going to make your life very easy. This pixie is both sassy and cute.
This short hairstyle is not only super-easy to style but also the ideal hairstyle for hot weather climates. Not only that, but it's also pretty slimming on any wide face.
Curly Hairstyle
If you're short on time each morning but want silky, gorgeous hair daily, we have the perfect solution for you.
You can go for medium-length hair since it's easier to manage. This hair length will allow you to ostentatiously display your gorgeous curls and will save you tons of time.
Long and Sleek Hair
If we tell you that there's a way to get smooth, shiny hair each morning without using any hair styling tools, would you believe us? We'll let you in on our Little secret just this once.
You can either permanently straighten your hair at a salon or even get a keratin treatment for your hair to get silky smooth hair on the go every day.
What Should I Do If My Keratin Treatment Only Lasted a Month?
Pretty in Bob
A simple long bob will be your best friend when you're looking for a easy haircuts. You can never go wrong with a bob since it's flattering on almost all facial structures. This hairstyle will bring out your best features, so do give it a go.
Blonde and Sleek Pixie
The best wash-and-go haircuts are incredibly simple ones. For example, this fuss-free haircut is the most straightforward yet most flattering look you can rock if you're looking to minimize your getting ready time.
The side part adds charm to the look and gives a very pleasant feminine touch.
Naturally Wavy Hair
Wavy hair has been one of the biggest trends of the year, and it's here to stay. Something about the effortlessness of the wavy hair makes every girl want to try out this look. All you need is some anti-frizz hair serum after your shower! You're ready.
Bangs on Straight Hair
This hairstyle can help you save tons of time getting ready in the morning. This sleek and straight hair is gorgeous and classy and would work especially well for your fun evening events. The bangs add a bit of drama to amp up the look.
Beach Waves
For your busy days, beach waves are going to be your bestie. There's hardly any other hairstyle that's more appropriate for the sun than this wavy style. Just take a little leave-in conditioner and scrunch it into your hair, and you're good to go.
Curly Shoulder-length Hair
If you have naturally blonde hair, try out this curly hair look. This gorgeous hairstyle will have you looking and feeling like a movie star. This easy-to-achieve hairstyle is the perfect look for whenever you need to be glammed up.
Pretty in Purple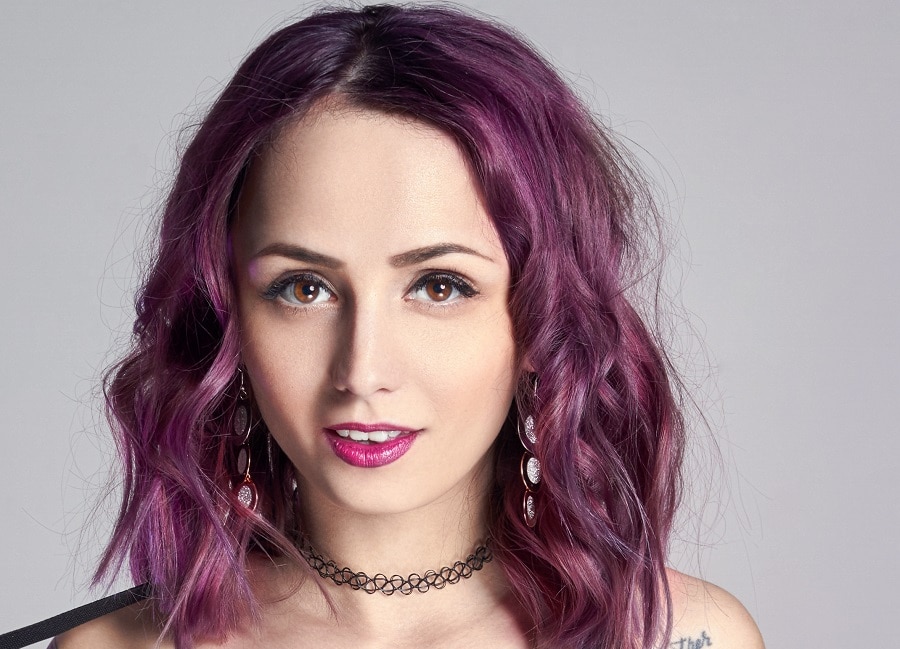 Colored hair is attractive in itself, even without tons of styling. Here's an example; this gorgeous purple hair will have you looking your best self each morning in minutes. So do show it to your hairdresser the next time you see him.
Crown of Curls
Here's your sign of embracing the gorgeous curls. Wear your identity like a crown. This hairstyle will only take minutes to assemble in the morning. All you need is some curl-enhancing cream, and you'll have the best hairstyle you could've asked for.
Feathered Cut
Do you wish to have less time spent on your hair to make more time to check off things on your to-do list, try out this feathered hair.
This hairstyle will make your hair more voluminous and attractive. It's perfect for women with thin hair since it adds desired bounce and texture to the hair.
Pinky Bob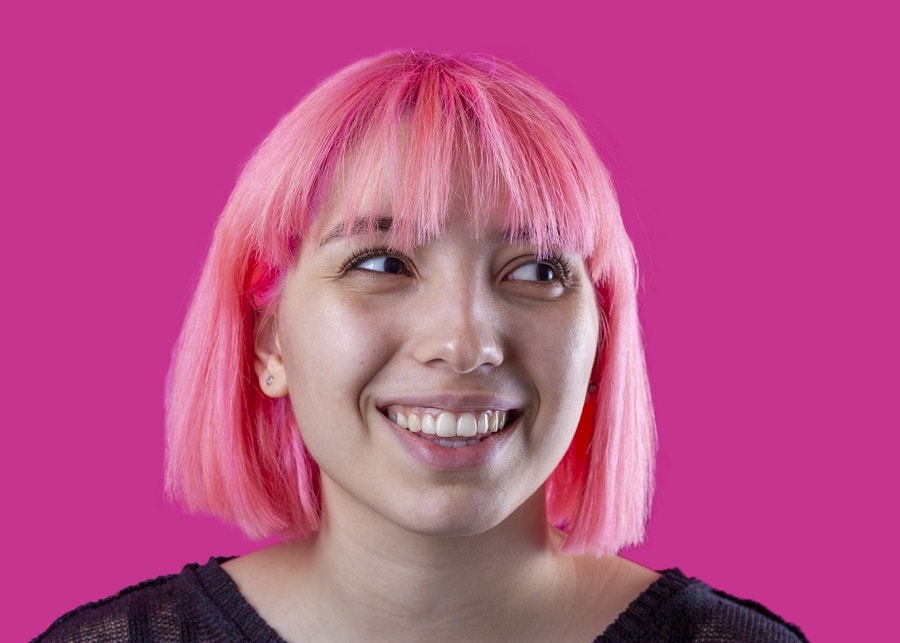 When you dye your hair such a pretty color, you hardly need anything else to add to your look. This beautiful pink bob with bangs is surely going to get you some compliments from people and you'll be ready for all your events in no time.
Blue Emo Cut
If you're in the mood for experimenting and stepping outside of your comfort zone, here's something for you.
A cool emo haircut doesn't require a lot of time to style. You can rock the funky emo blue hair with the long side swept bangs if you want to try something a bit daring and bold.
Angled Haircut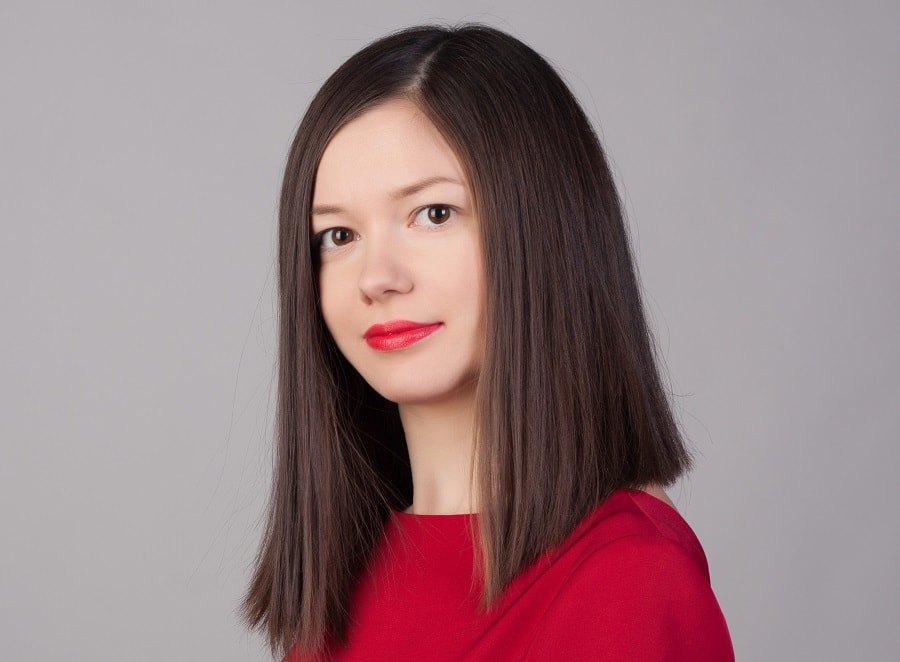 This angled cut is truly the best of both worlds, easy to maintain and stunning. It's edgy, it's pretty, and it's going to make a statement. Try out this wash and go hairstyle for hassle-free and calmer mornings.
Dip Dye Red
A sleek and straight bob with colored ends is something to look out for. The colored ends add a touch of spice to an otherwise simple look, making it something you'd see in fashion magazines.
Teeny Weeny Afro
When it comes to wash-and-go hairstyles, this TWA is the winner. This super simple short crop won't just be easy to maintain but also look amazing on your soft features. If you have been meaning to try out more masculine styles, this one's going to be up your alley.
Easy Breezy Haircut
Here's a hairstyle that's going to be your saviour when you're running out of time. This simple shoulder-length cut is a no-brainer for that everyday look that can easily be transformed into something fancy at night.
Layered Long Hair
If you're a little lazy who wants a fuss-free hairstyle, here's one that will meet all your needs. Layers are the key to acing wash-and-go hairstyles. Try out this gorgeous hairstyle because it will make you feel like an absolute stunner.
Not everyone has hours to spare every morning to get ready. That doesn't mean you don't deserve to look your best every day. These wash-and-go haircuts will ensure you slay every day without running late.