When you reach a certain age, everyone thinks that your hairstyle options are limited and there are not too many fancy options left for you to try out. The truth of the matter is that you can look stylish at any age and any time.
The Short Hairstyles for Older Women make you believe in the fact that age is just a number and all you need is the zeal to be stylish irrespective of age.
The right hairstyle and hair color is your pathway to aging gracefully and stylishly just as you have always wanted. It is best to keep it short as mostly for the short haircuts, you need the minimum effort.
You need not spend minutes and hours on your hair when you are in a hurry. Short haircuts also tend to look flattering on every person given you choose the right kind of hairstyle for you.
Razor Cut Pixie Hairstyle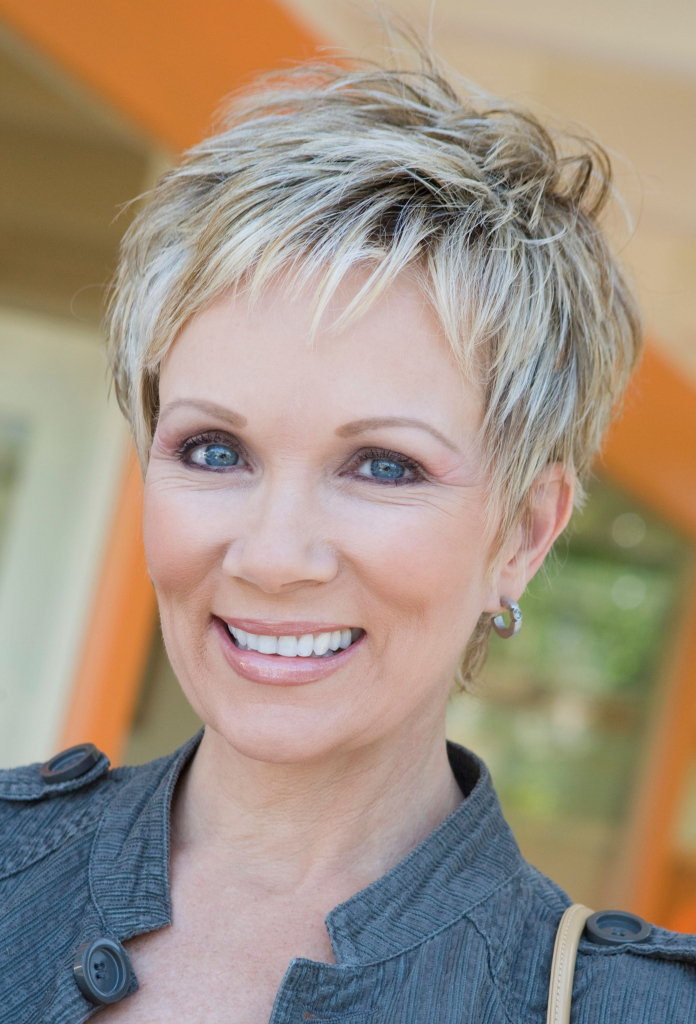 A pixie is one of the classics in short hairstyles for women. The hair in this hairstyle is not kept more than three inches long. You can go for the razor pixie cut if you have thin or fine hair.
Razor cuts add a good deal of volume to thin hair besides giving you an ultra-stylish look. The hairstyle that you see here is also the one that needs the least maintenance. There are no partings or extra efforts needed for this amazing short hairstyle.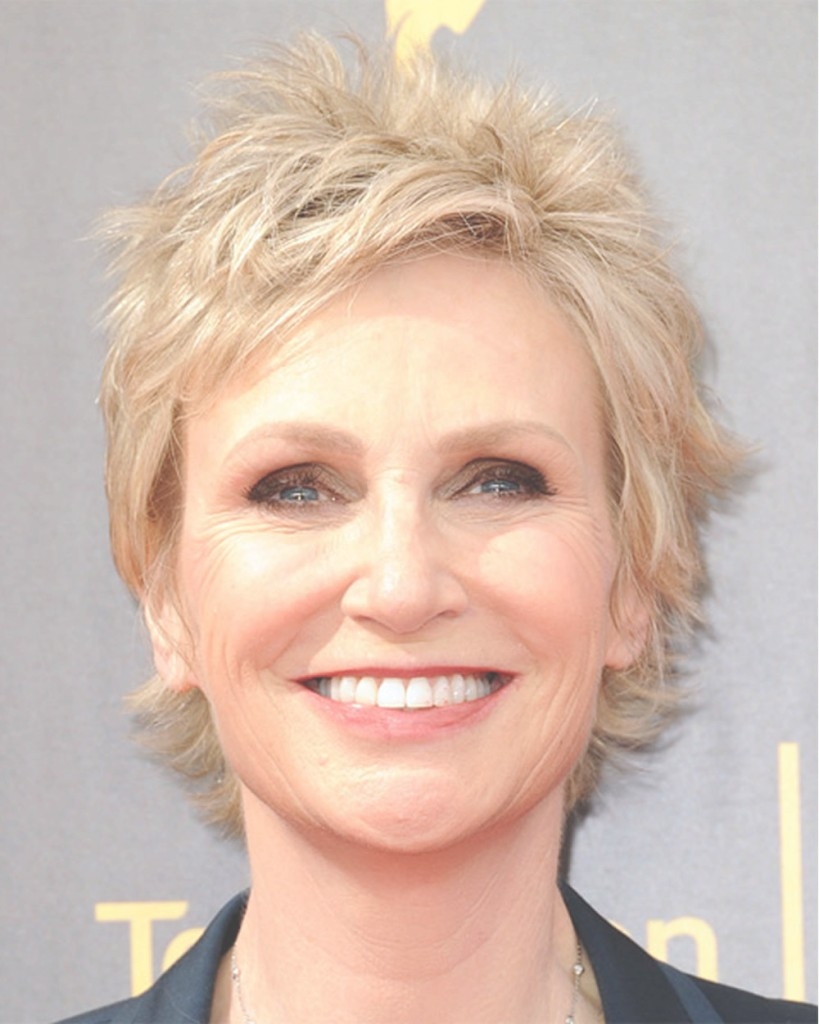 Very Short Hairstyle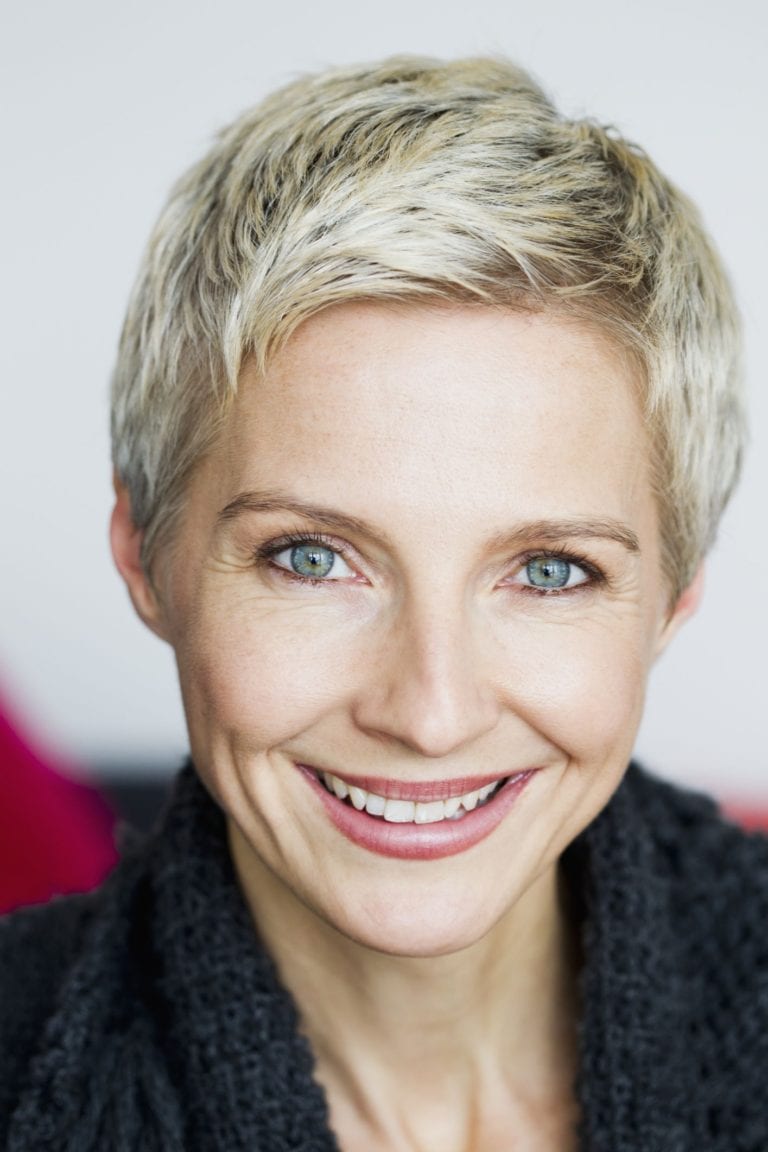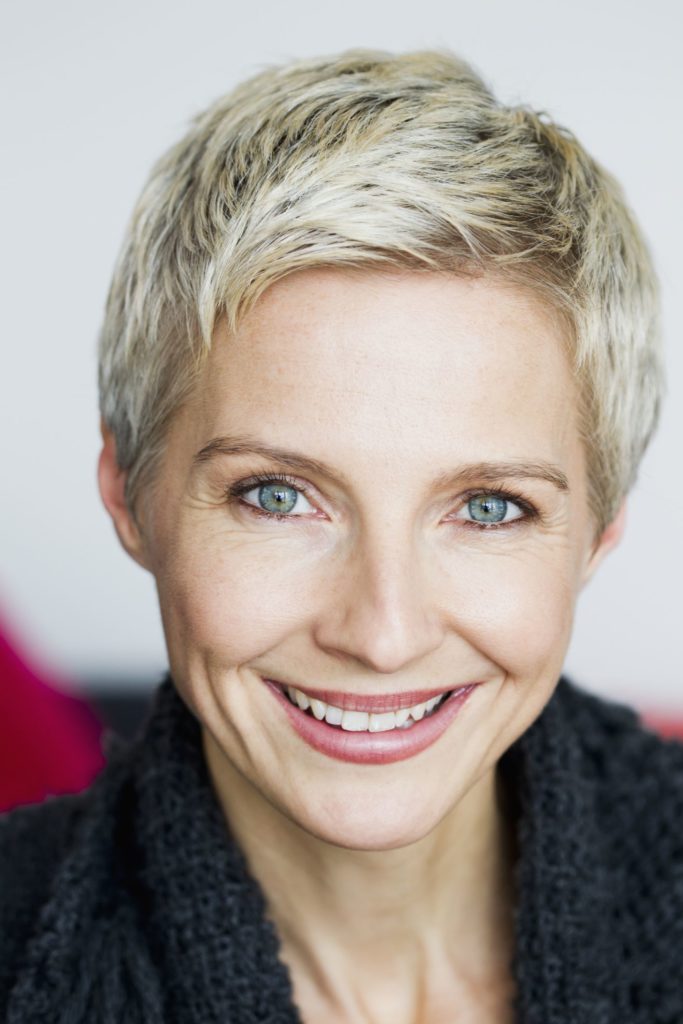 This hairstyle is for those women who believe that when it comes to hair, the shorter, the better for them. The hair color that you see here is a nice blend of silver-blonde and grey hues. Cut the hair in really short layers so that it does not look boring and regular.
You do not need to make a parting. Just take the hair from near the forehead and sweep it to one side by brushing it. You can add some balayage highlights to it.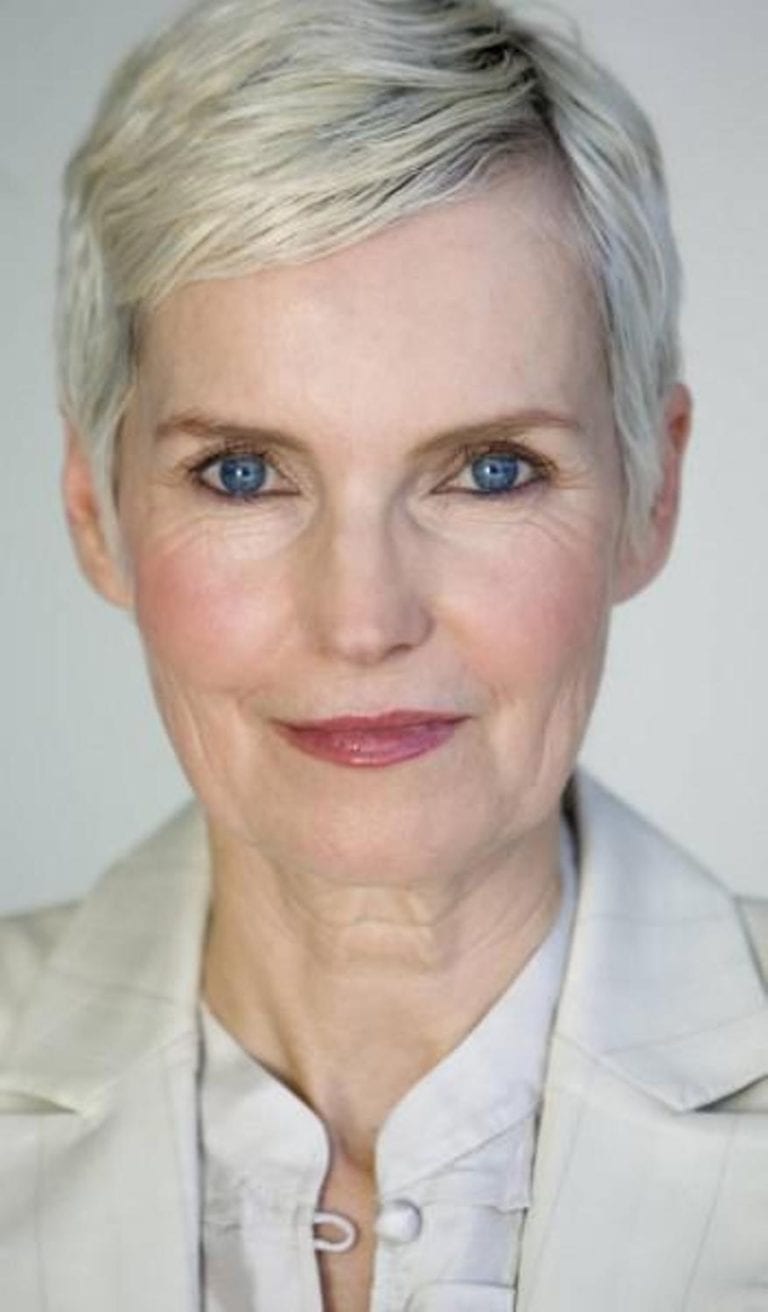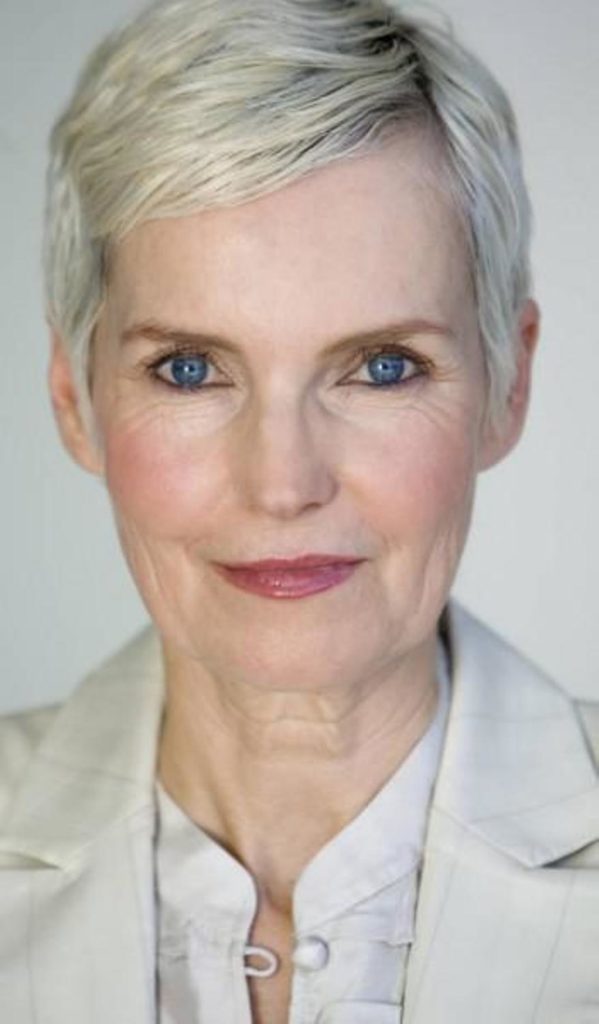 Carefree Pixie Hairstyle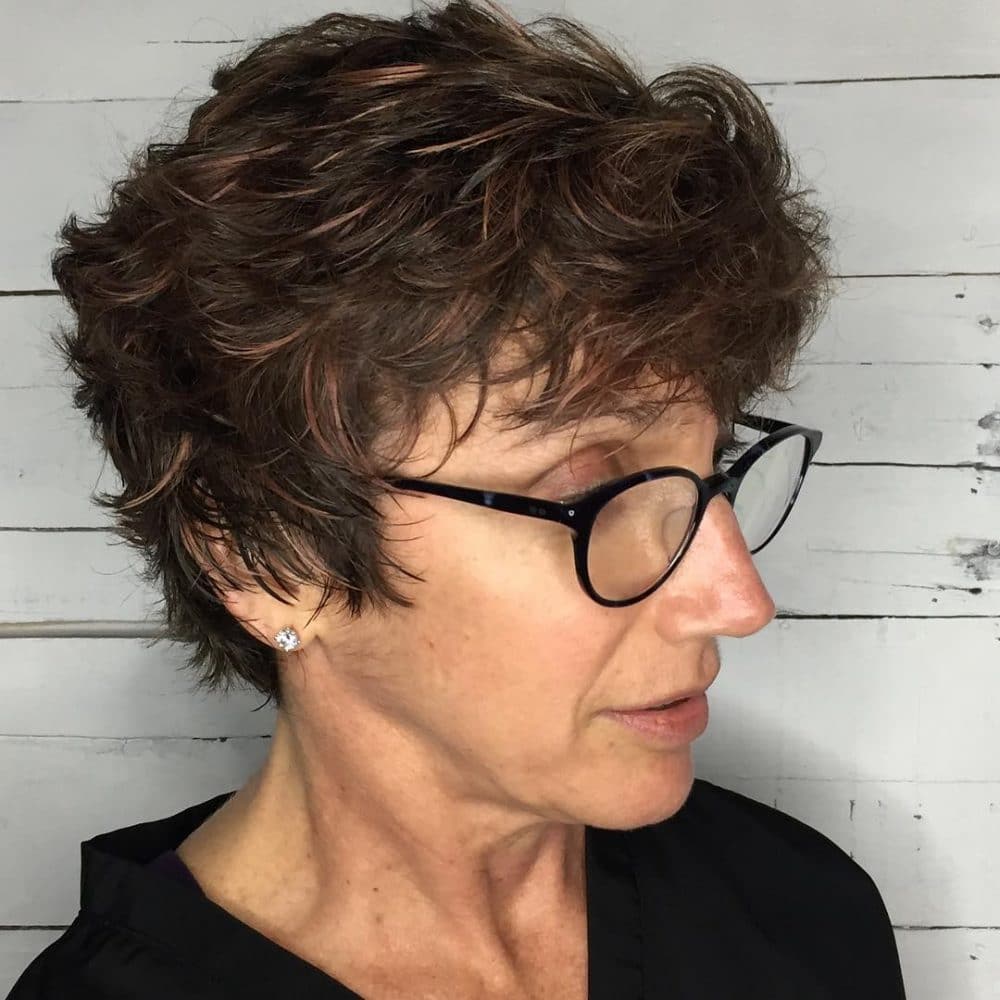 It is for women with really thin hair. The texture of the hair is made such that you will forget that you ever had thin hair in the first place. Cut the hair in as many layers as possible. Then, go ahead and make it as messy as you can.
Spray on some hair setting spray and then use your fingers to make the hair totally ruffled. Let the hair in front fall over your forehead to cover it completely and hide the fine lines.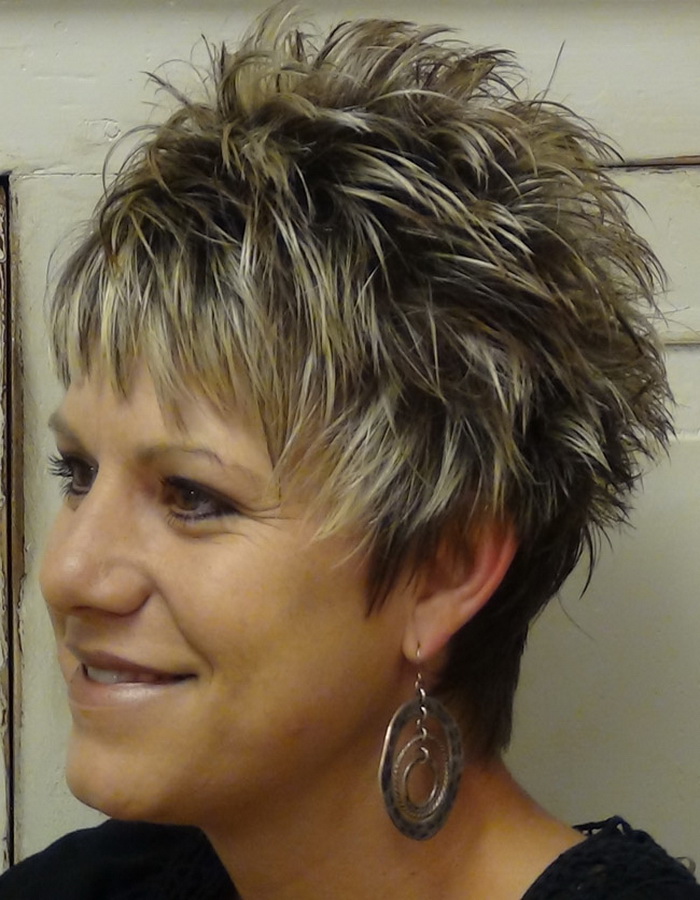 Side Fringe Short Hairstyle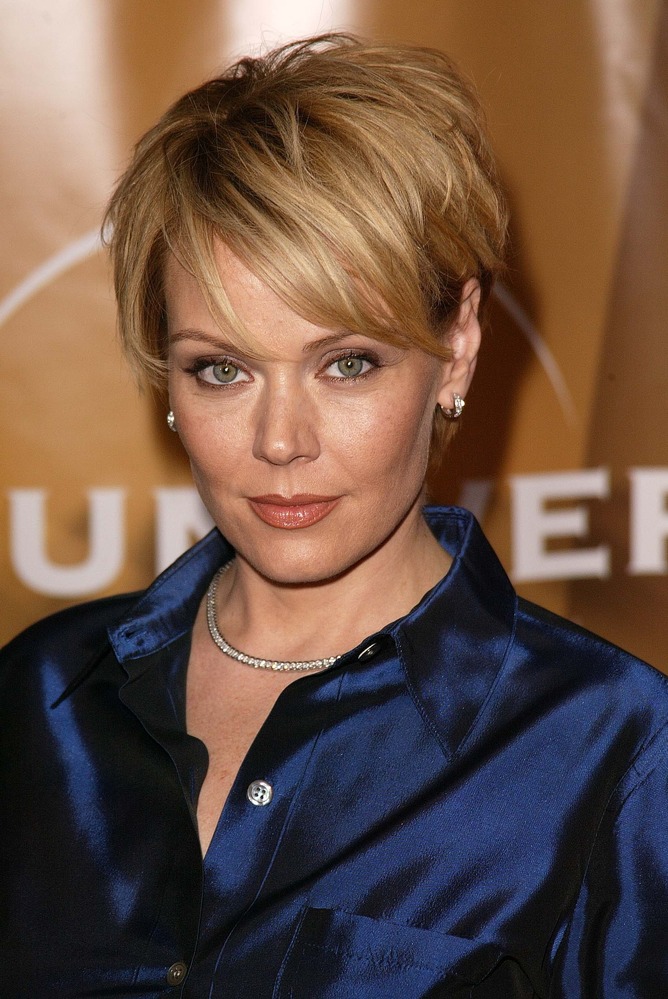 Fringes are back in trend for the past year and look like this style is here to stay. There is no reason to feel that fringes are for the young guns only. Older women like you can also look stunning infringes.
Besides, if your hairline is receding from the forehead, the fringes can be a great way of covering it up. You can see long fringes have been cut here which have been brushed to one side of the forehead to keep it classy.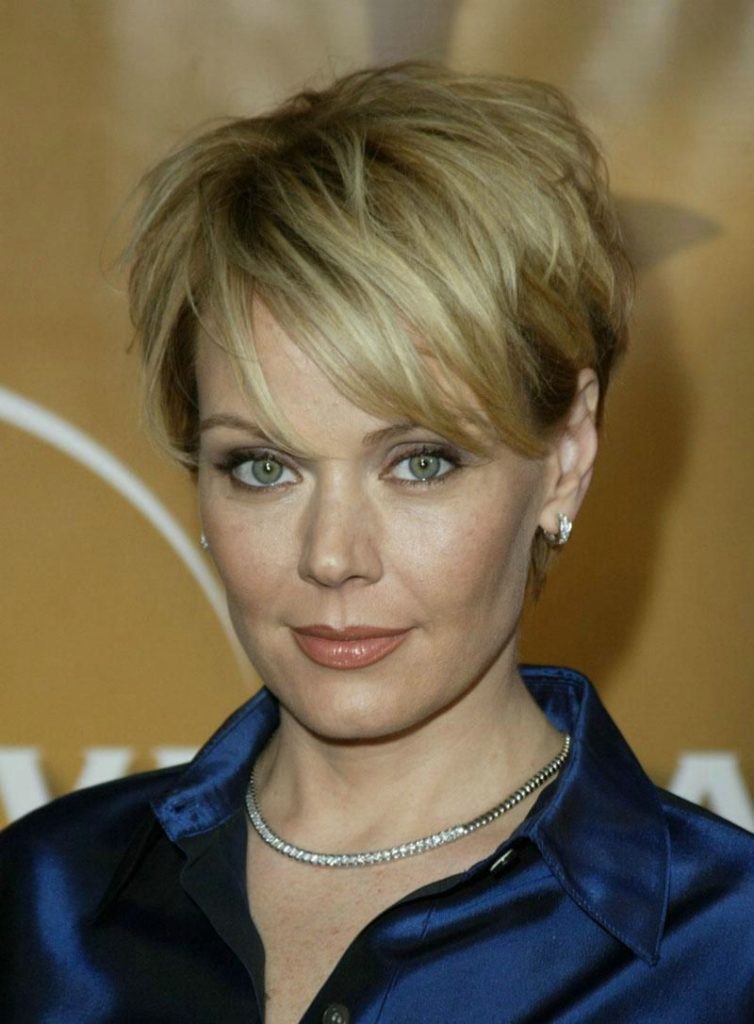 Short Haircut with Bangs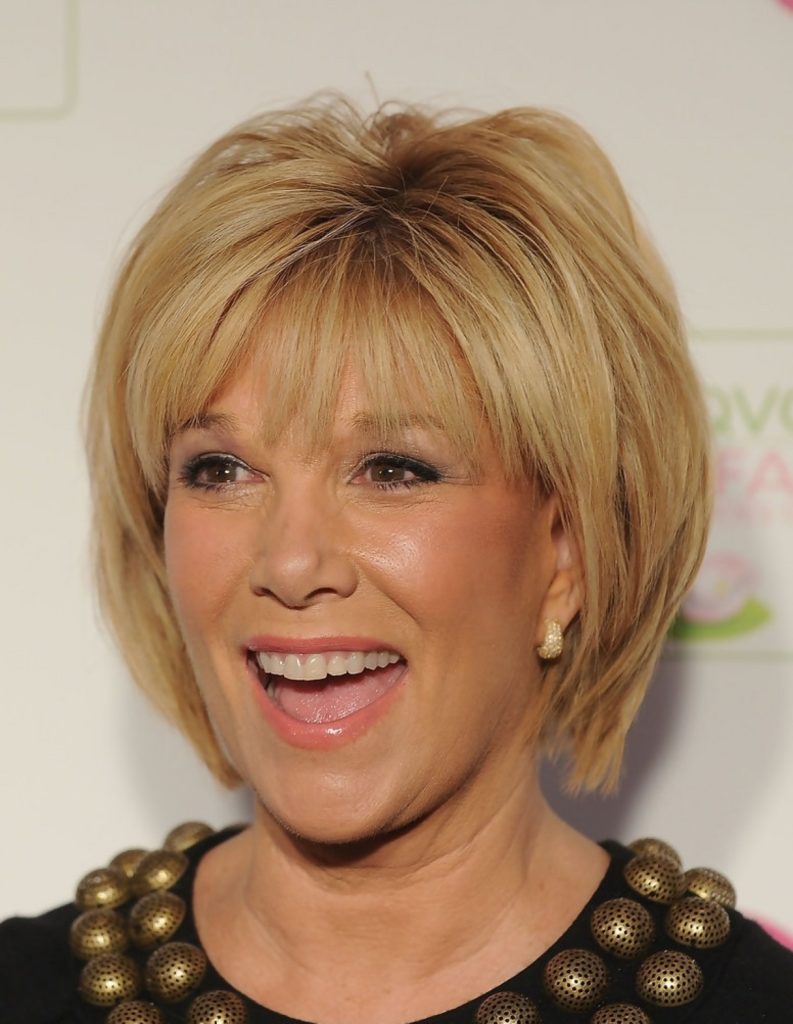 Bangs look fun and feminine for all women irrespective of their age. Bangs are also a clever way to hide the fine lines of the forehead and thinning of hair from the front. This short haircut is a variation of bob.
The hair looks like it has been given a rounded-up appearance all through. The volume of the hair is kept equal on the sides and back so women of thicker hair can also try it. You will love the look on yourself.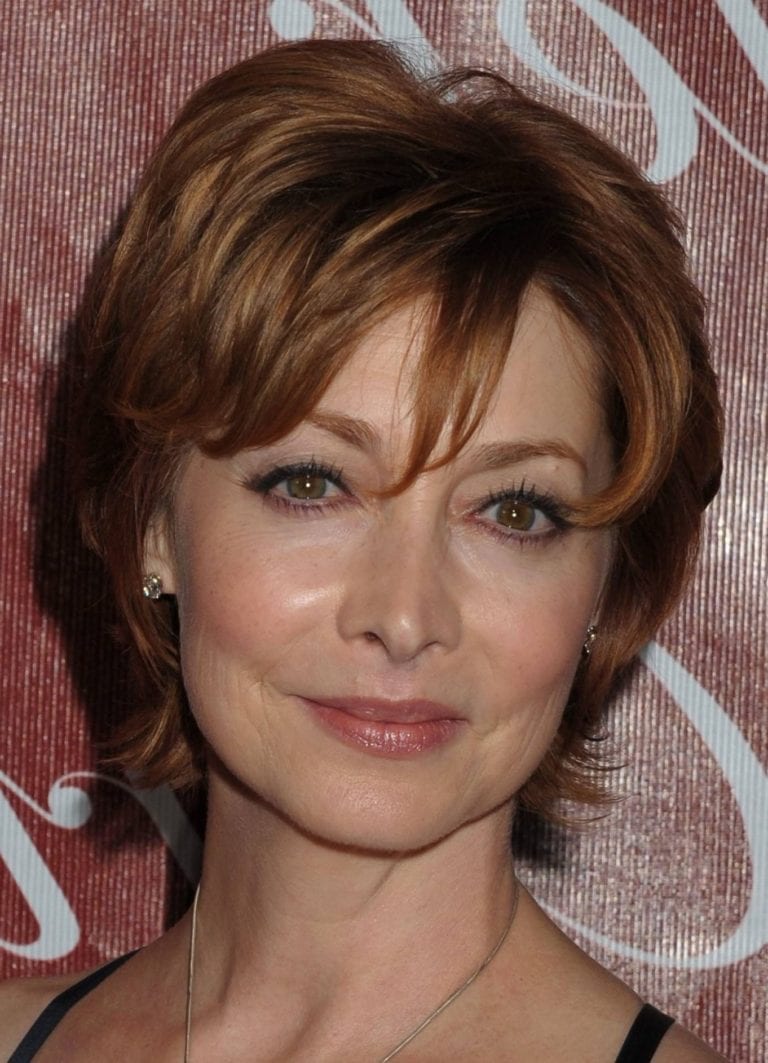 Rounded Bob Haircut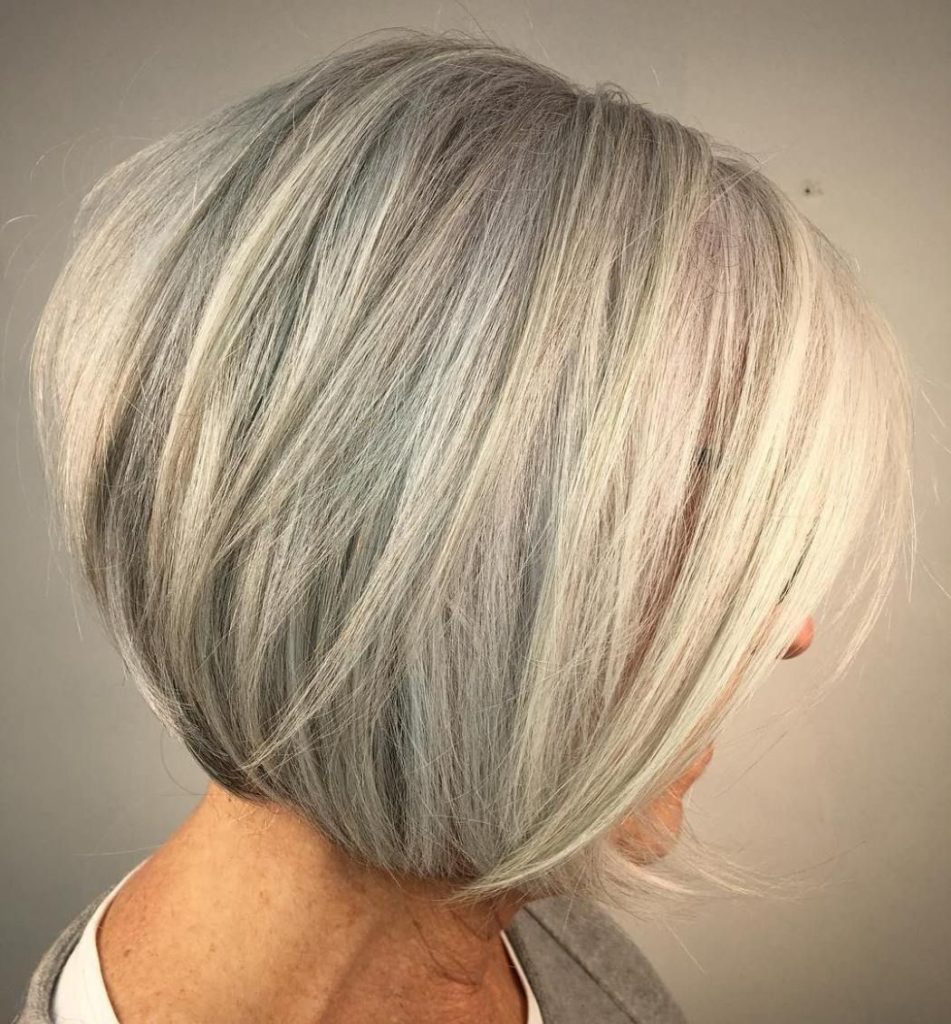 Here the salt and pepper hair color give this haircut the much-needed panache. You will need to have a bit of thickness in your hair naturally to try out the rounded bob haircut.
Keep the hair thicker in volume at the back and let it thin out in front on both sides of the face. You can go for side fringes in front. Also, you can just keep the strands near the forehead short enough to gently caress your forehead without going to a prominent fringe.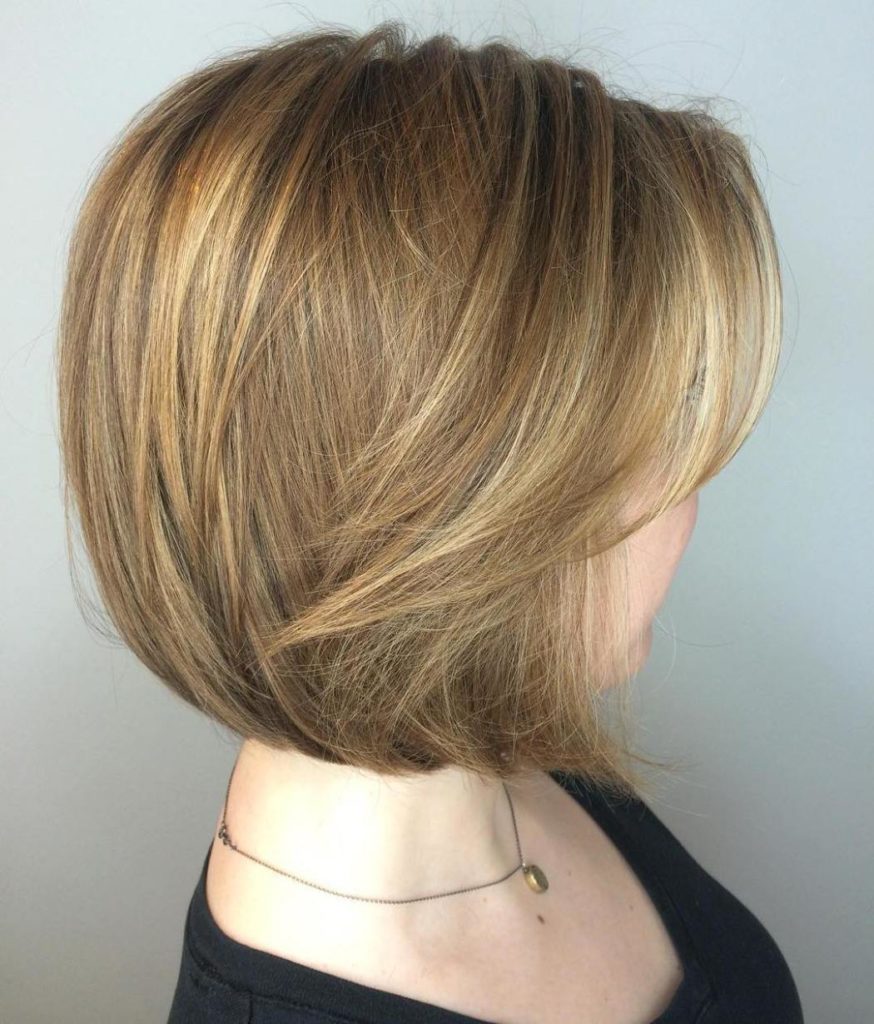 Messy Short Hairstyle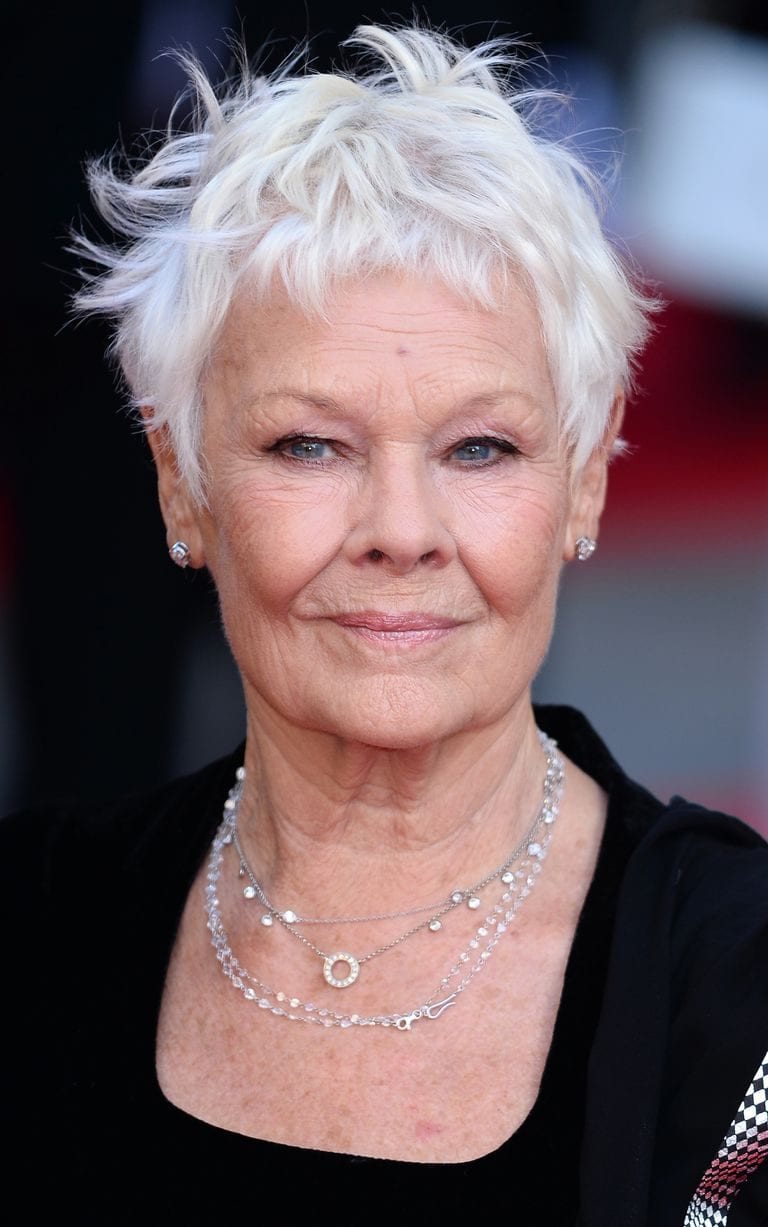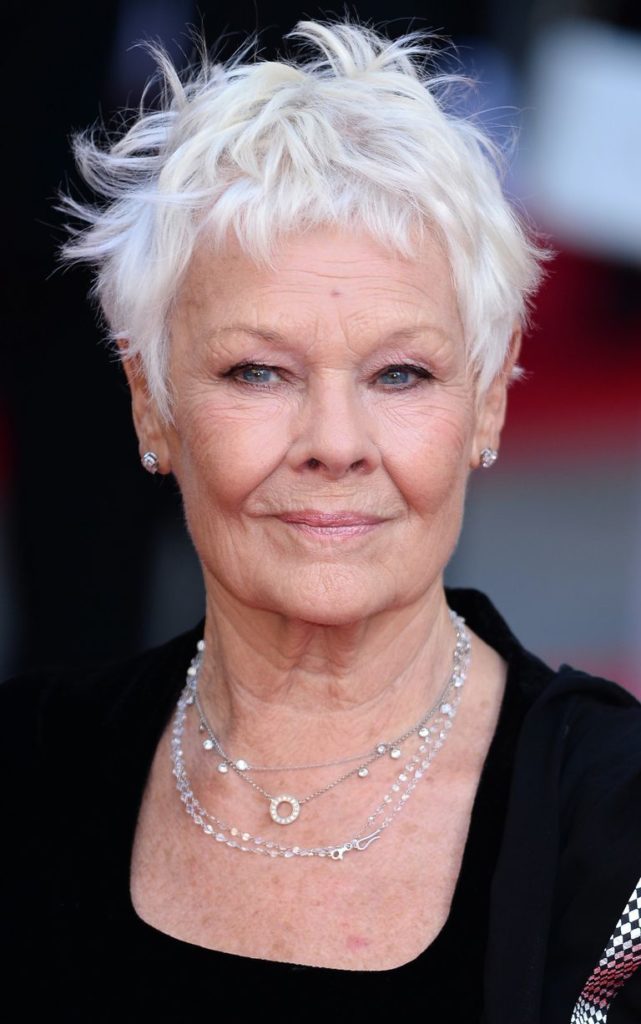 There is nothing more beautiful than a woman who can confidently own the greys in her hair and make it look gorgeous. This is a short pixie cut that is made intriguing by making the hair out and out messy.
Use your fingers and ruffle up the hair and let it point in any direction that it goes. This is the carefully done tousled kind of look you would want to try out for the brunches with friends or the leisurely cocktail parties on the poolside.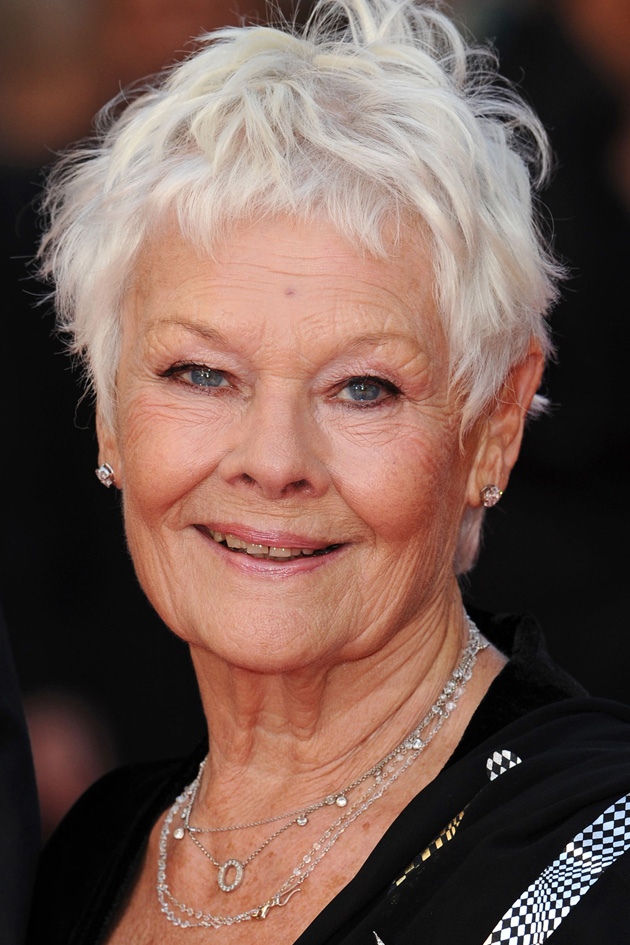 Wavy Short Hairstyle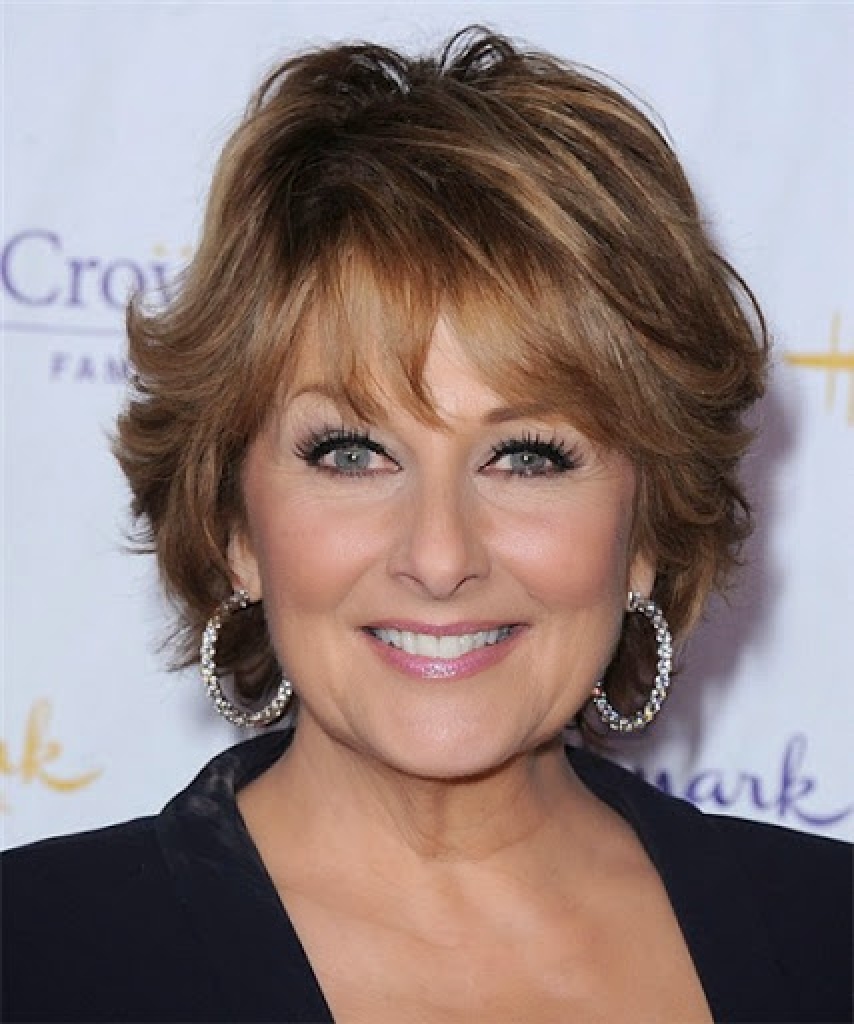 Wavy hair is truly a blessing to have if you own it naturally. The wavy texture lends itself beautifully to short haircuts like this one. Your hairstylist will not need to do much as your hair speaks for itself. Ask him to cut your hair in layers with fringes in front.
Take a brush with thick teeth and comb your hair away from the face while leaving the fringes to cover the forehead. Getting lowlights or highlights to this hairstyle looks great but depends upon your choice.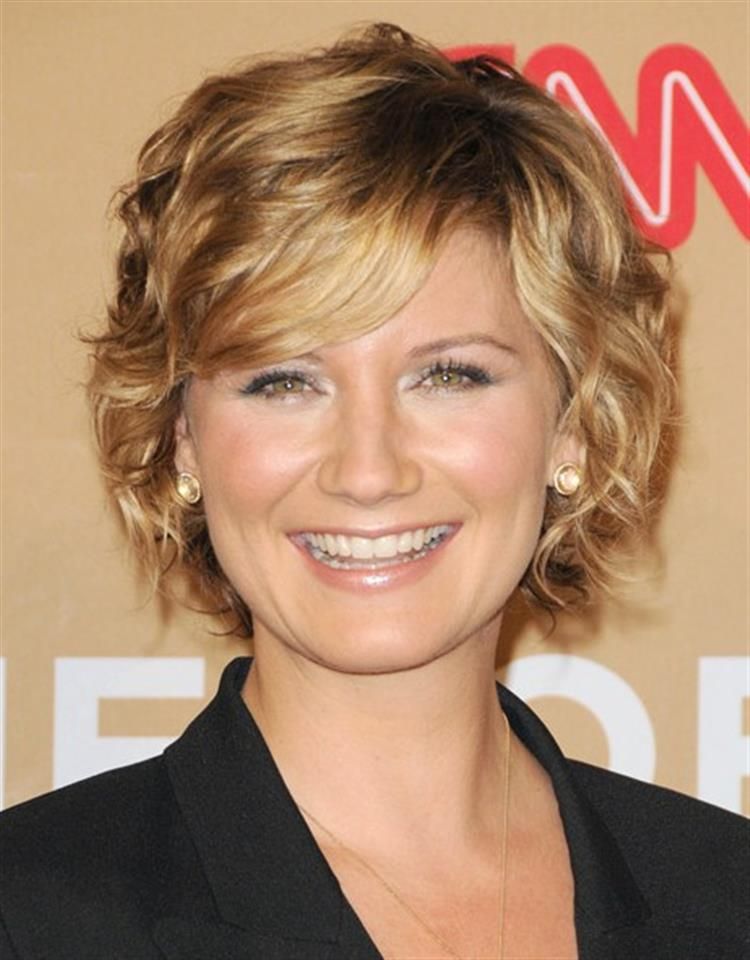 Choppy Short Hairstyles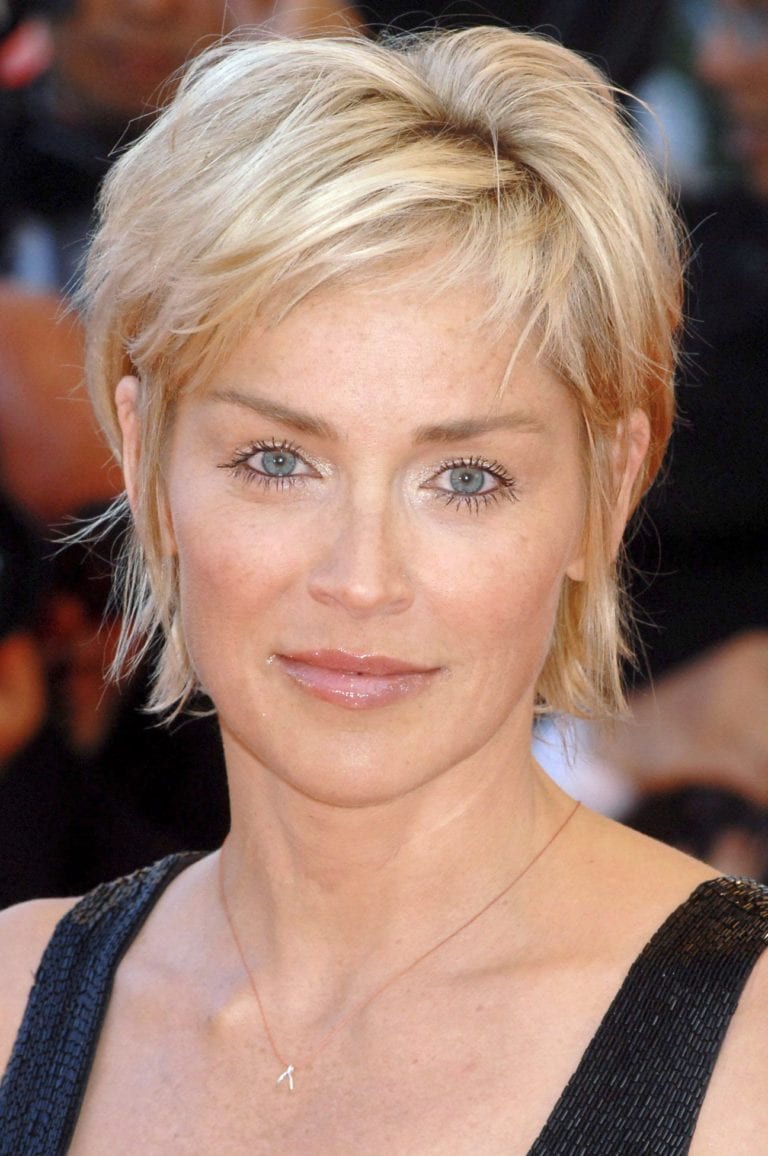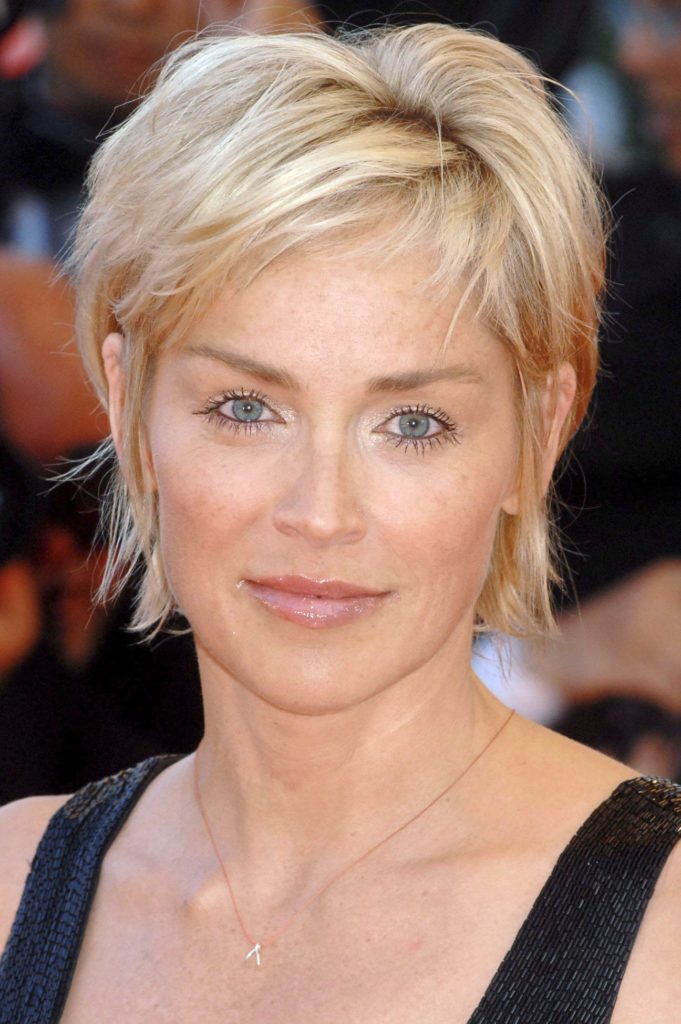 The choppy look is back in the hairstyle game and this is good news for all the older ladies on the lookout for glam hairstyles. It flatters most facial shapes and is one of the chicest hairstyles out there.
This one is for the women who love to look sexy despite which side of the age bracket they are in. Choppy haircuts have a messy look by default as the layers are not cut in equal lengths. The sideburns are kept long as well.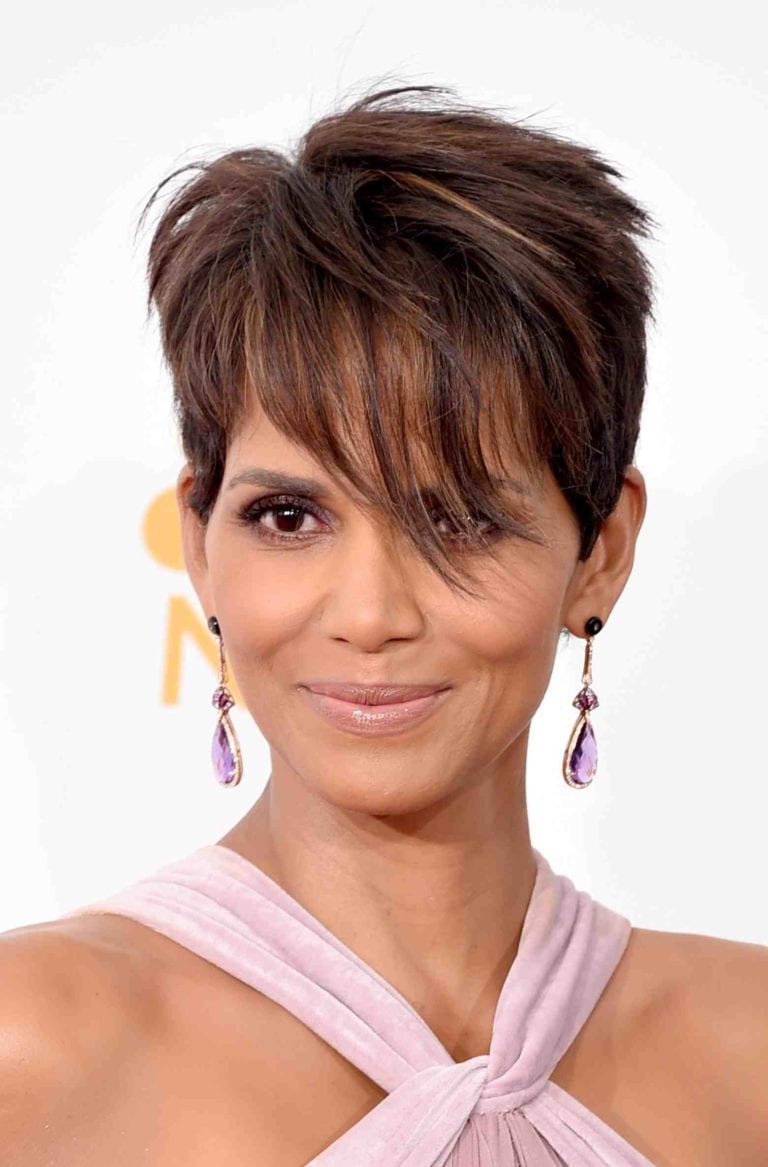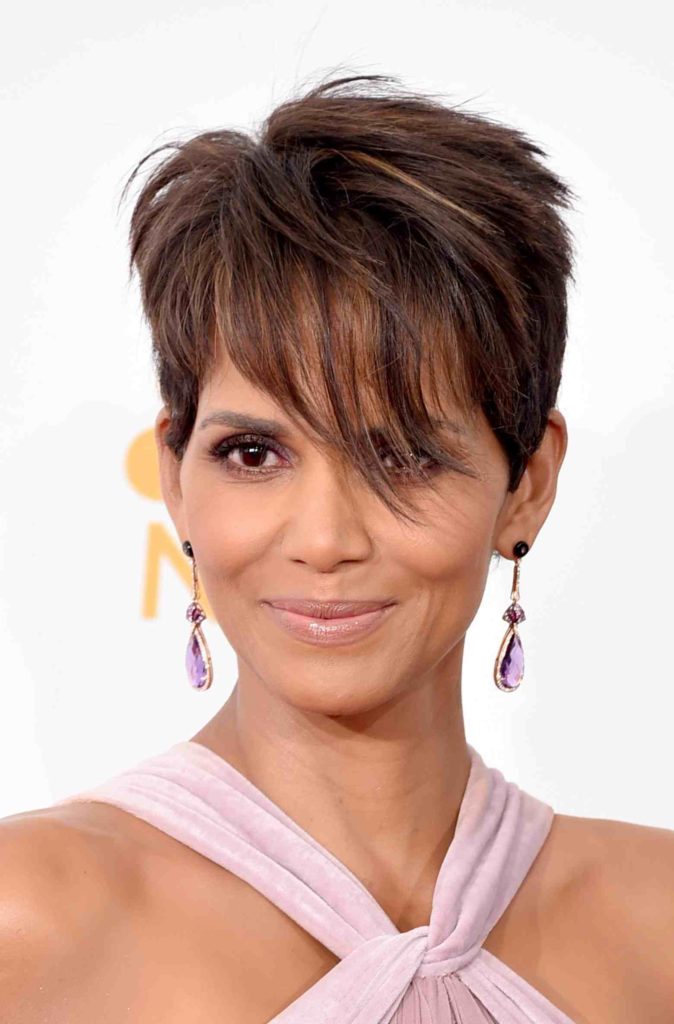 White Short Hairstyle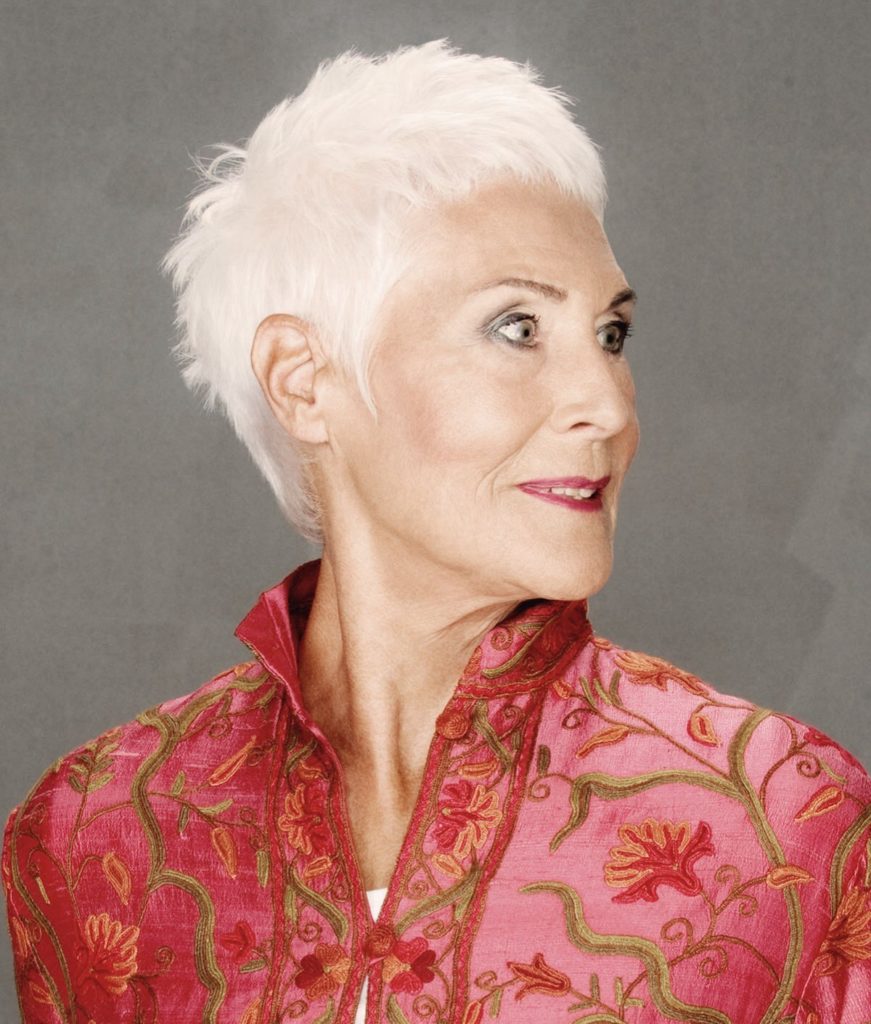 The pristine white color of the hair immediately draws all the attention and that is the first thing you notice about this hairstyle. The hair is cut choppily in this hairstyle as well but there are no long sideburns.
You can carry off the look in both formal settings like office, and informal settings like after office parties. You will need the least amount of time to set your hair. Just brush it all through and you are free to rush out of the door.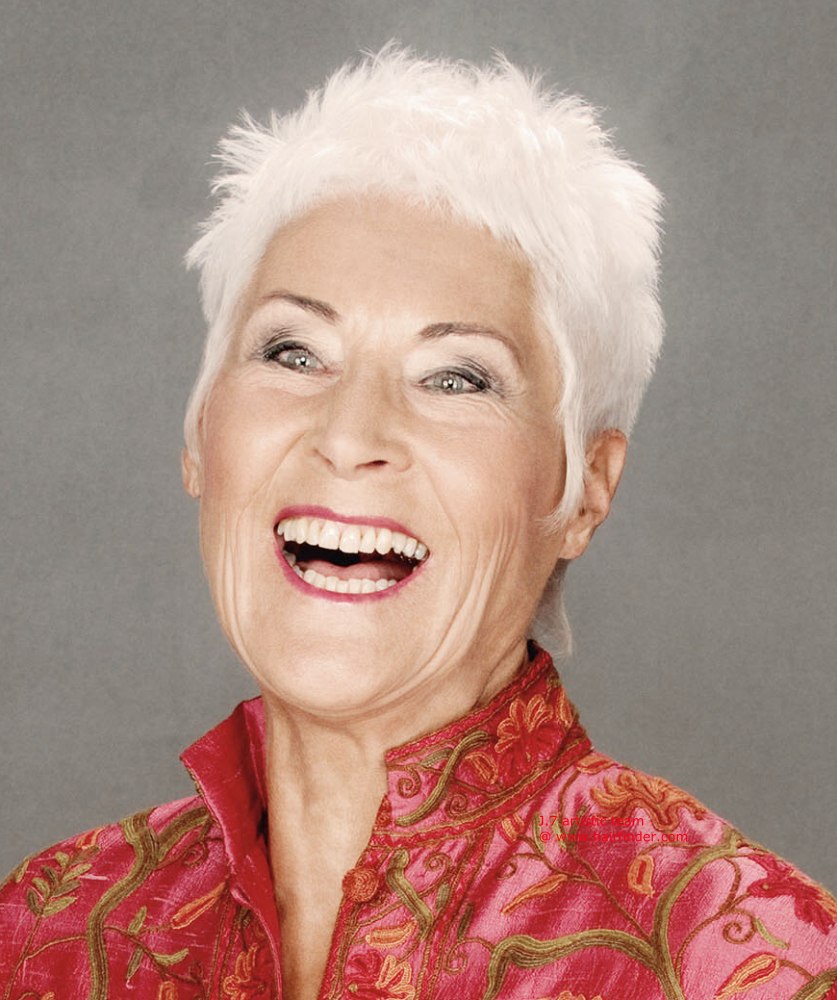 Razor Cut Short Hairstyle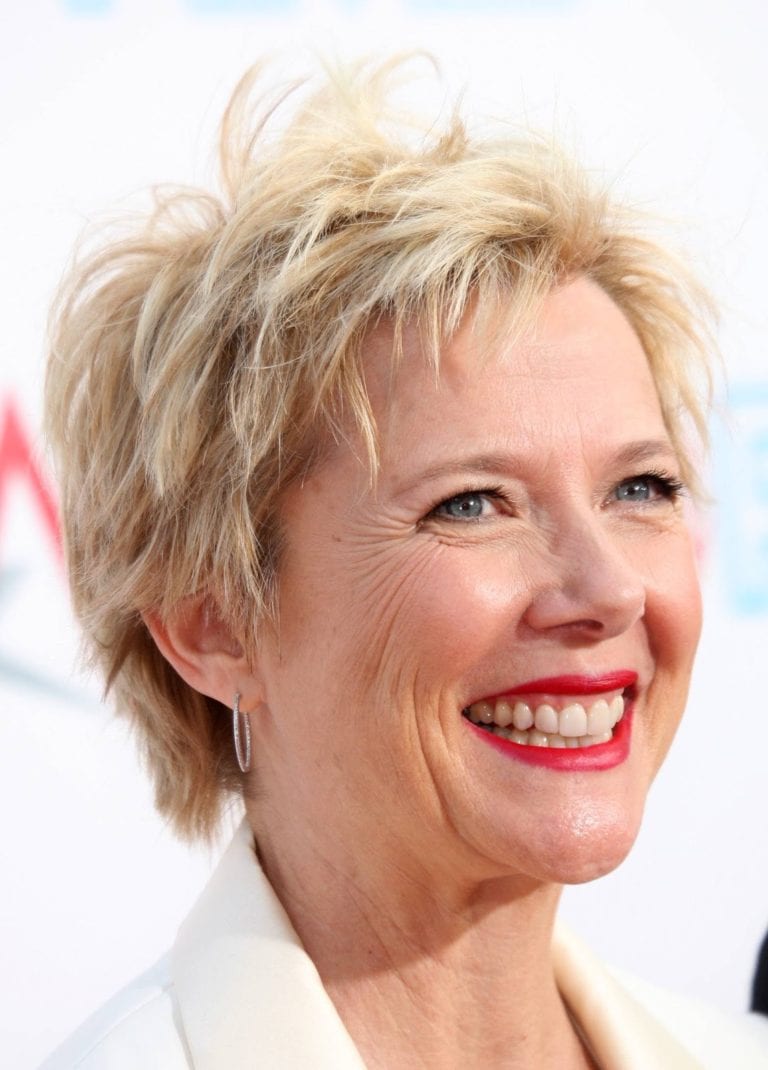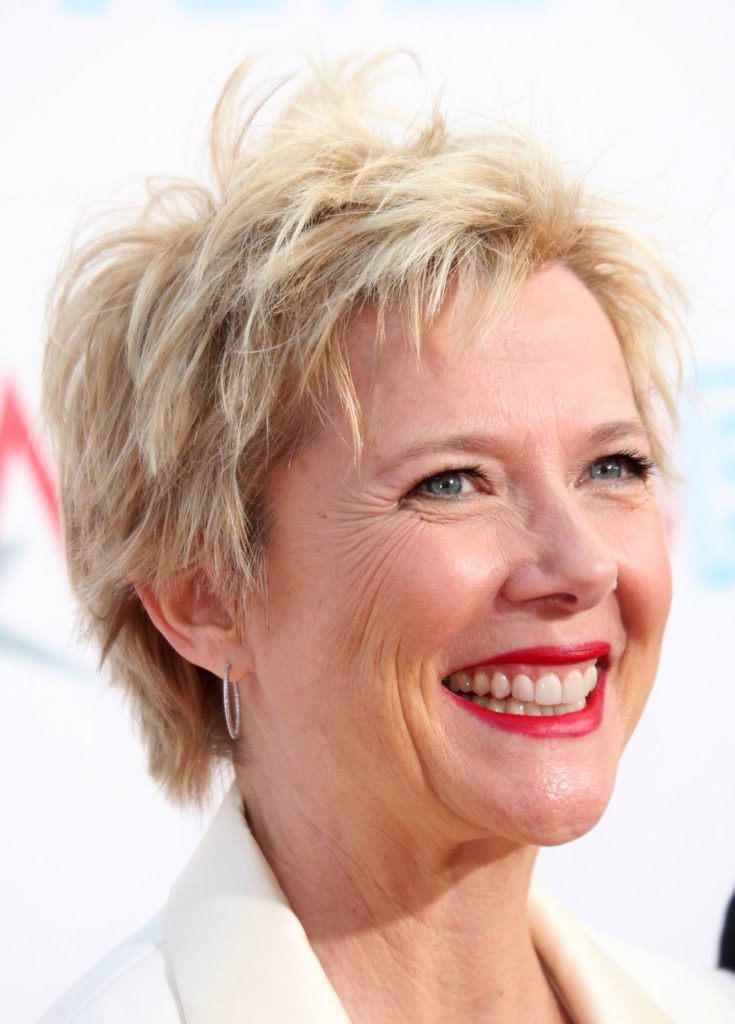 The razor cut is trending in hairstyles for women regardless of their age. The hairstyle that you see here is another one of those styles that looks wonderful for any setting that you head to. It needs a bit more effort than the previous hairstyle but it is still really easy to maintain this one.
Get the haircut done at regular intervals to keep the length and the choppiness intact. You will not need to work to keep the hair messy as the haircut does it for you.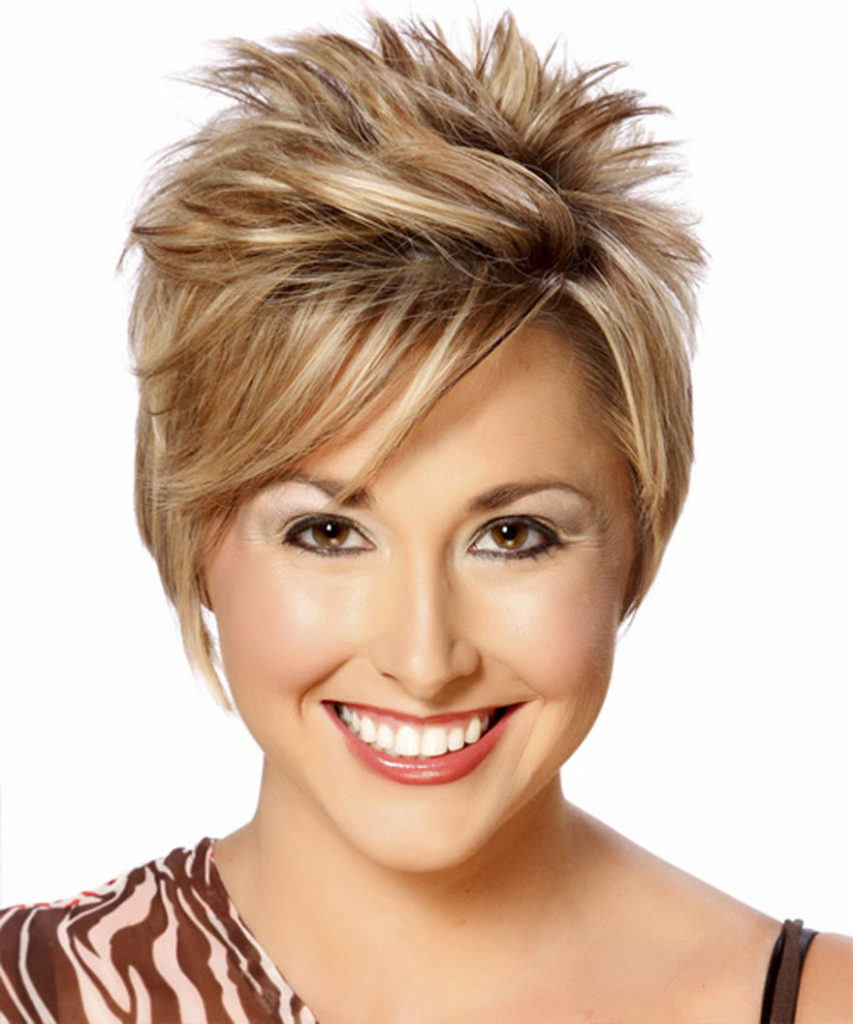 Grey Short Hairstyle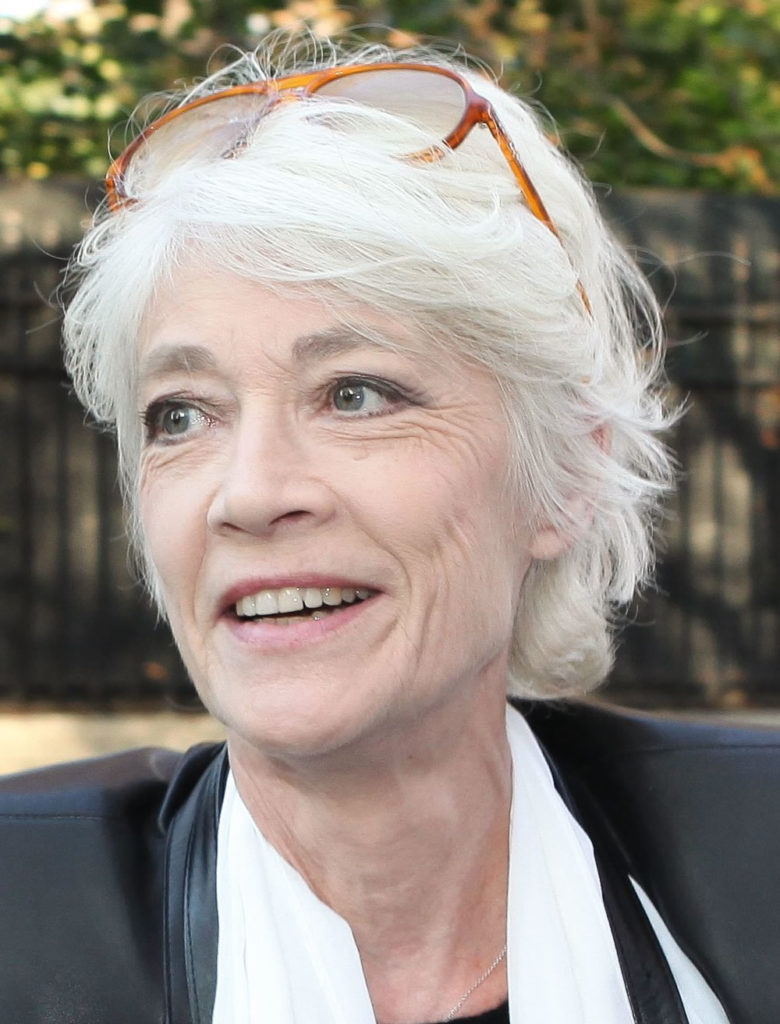 Grey has always been taken as the sign of age and experience. This hairstyle will show you that for older women, grey can also be a symbol of style and confidence. The hair is cut into long layers right from near the forehead till at the end.
The white locks look shiny and glossy so you can add some extra shine gel to your hair to complete the look. Comb the hair well and you are good to go.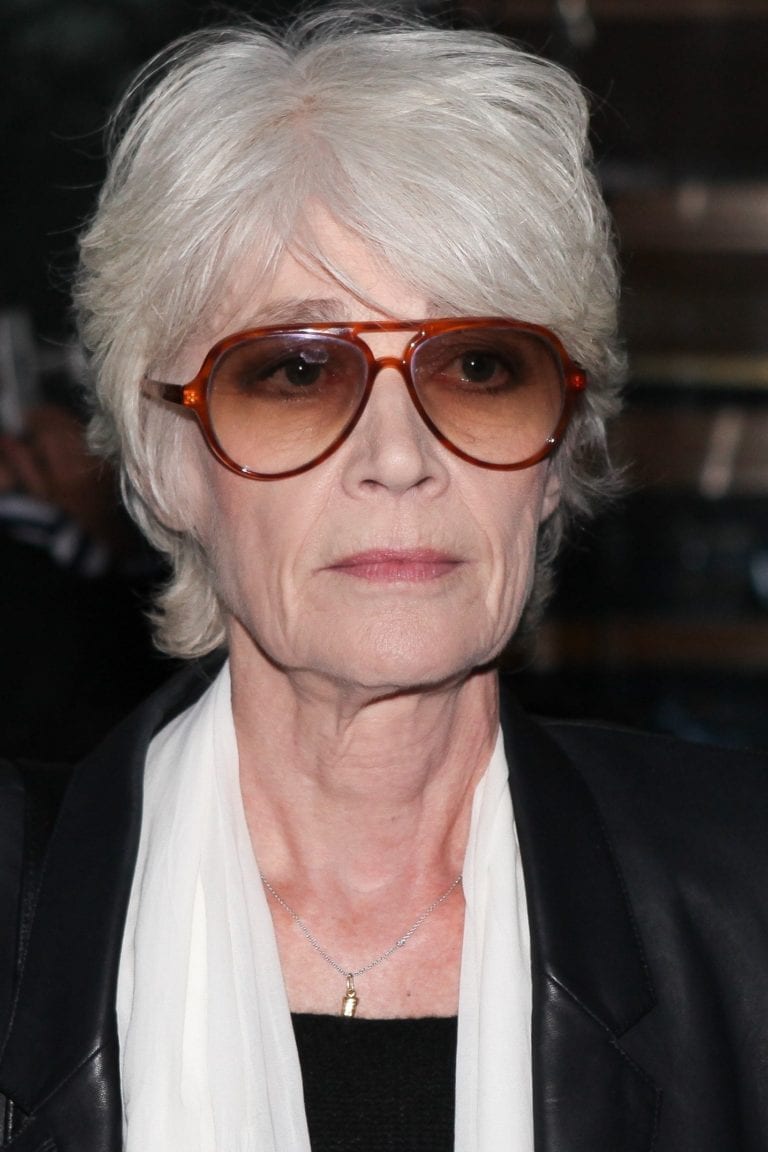 Side Swept Short Hairstyle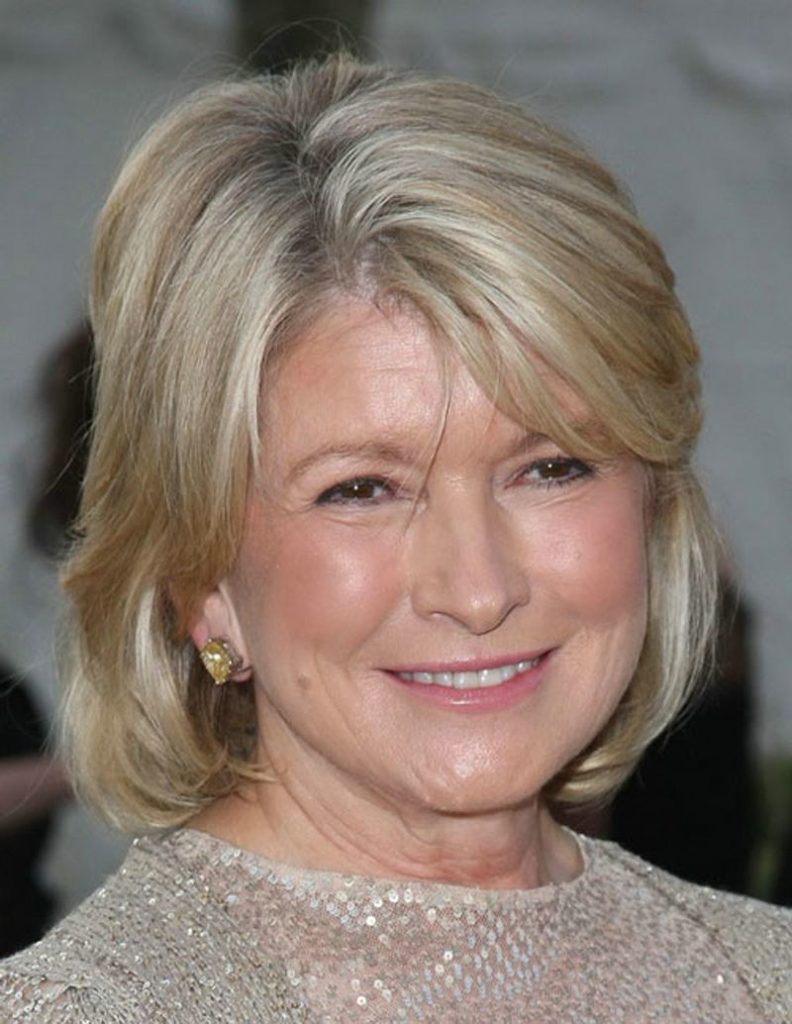 There is a nice sophisticated and classy vibe to this look. It is one of those looks that you would associate with aging gracefully. The hair is given a wave-like look to sweep it to the sides. The length of hair is longer at the back than at the sides.
You can continue your love for layers in this lob or long bob haircut as well. Make the parting on any side of the face according to what you feel suits you.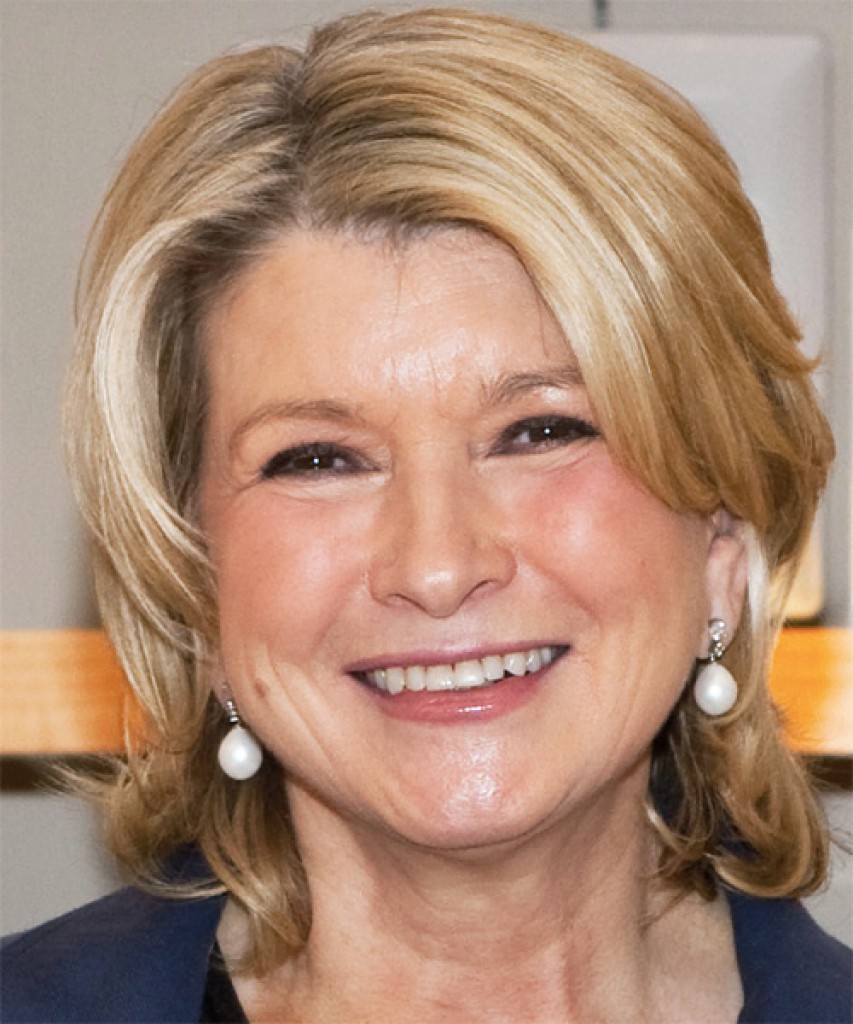 Side Fringe Short Hairstyle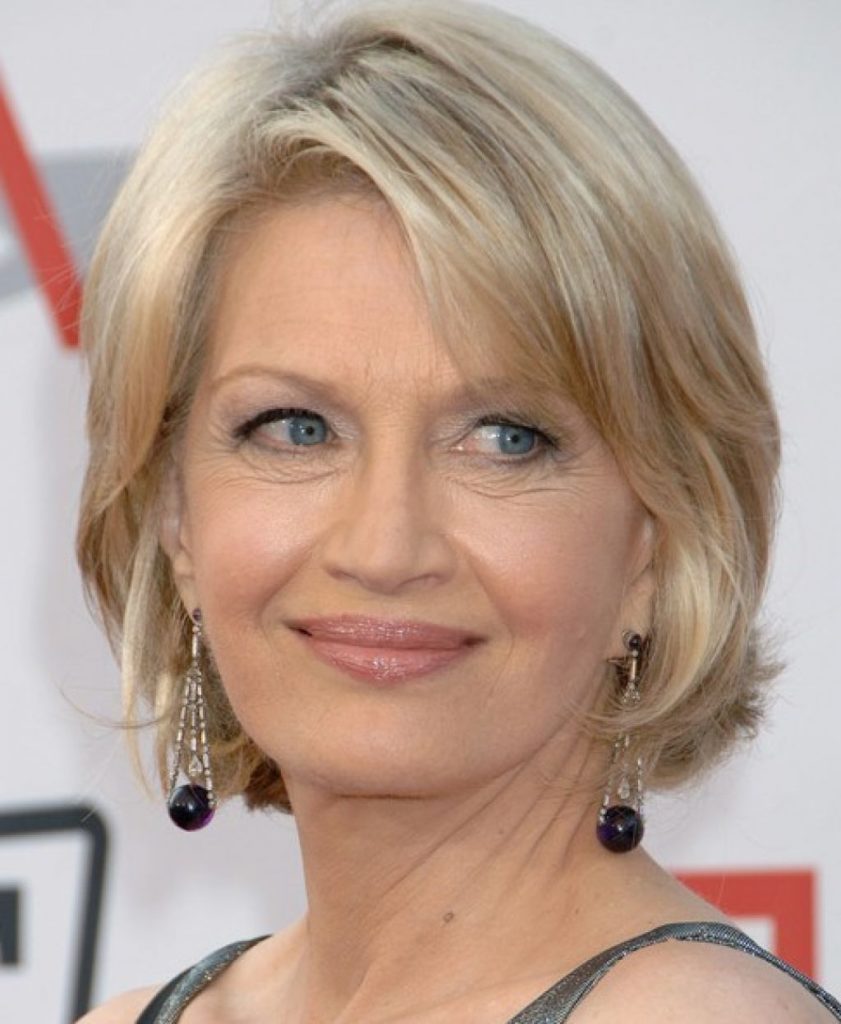 The woman with absolutely straight hair would not be the right fit for this haircut. You need a slight bit of bend in the middle. So, if you do not have it naturally, pick up your flat iron and get that single wave in your hair.
Prominent partings are not needed for this hairstyle and neither do you need to keep the hair all messy. This is one of the primmest and proper hairstyles on the list. The side fringes add the x-factor to this simple and elegant hairstyle that is custom-made for older women.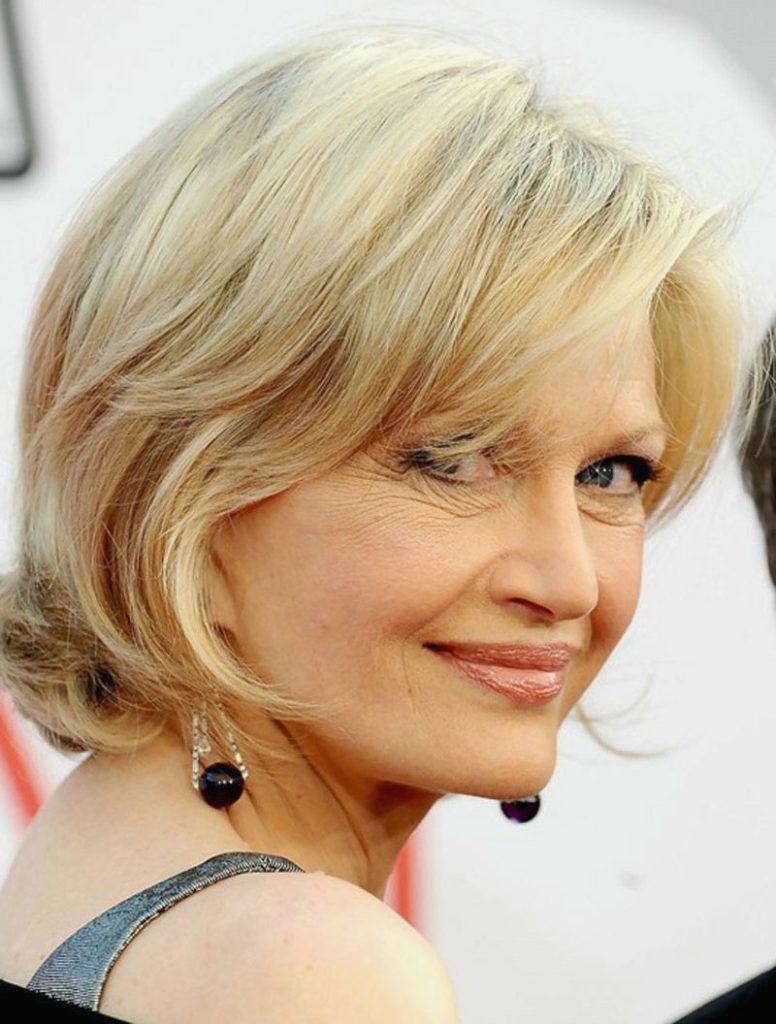 Wavy Short Hairstyle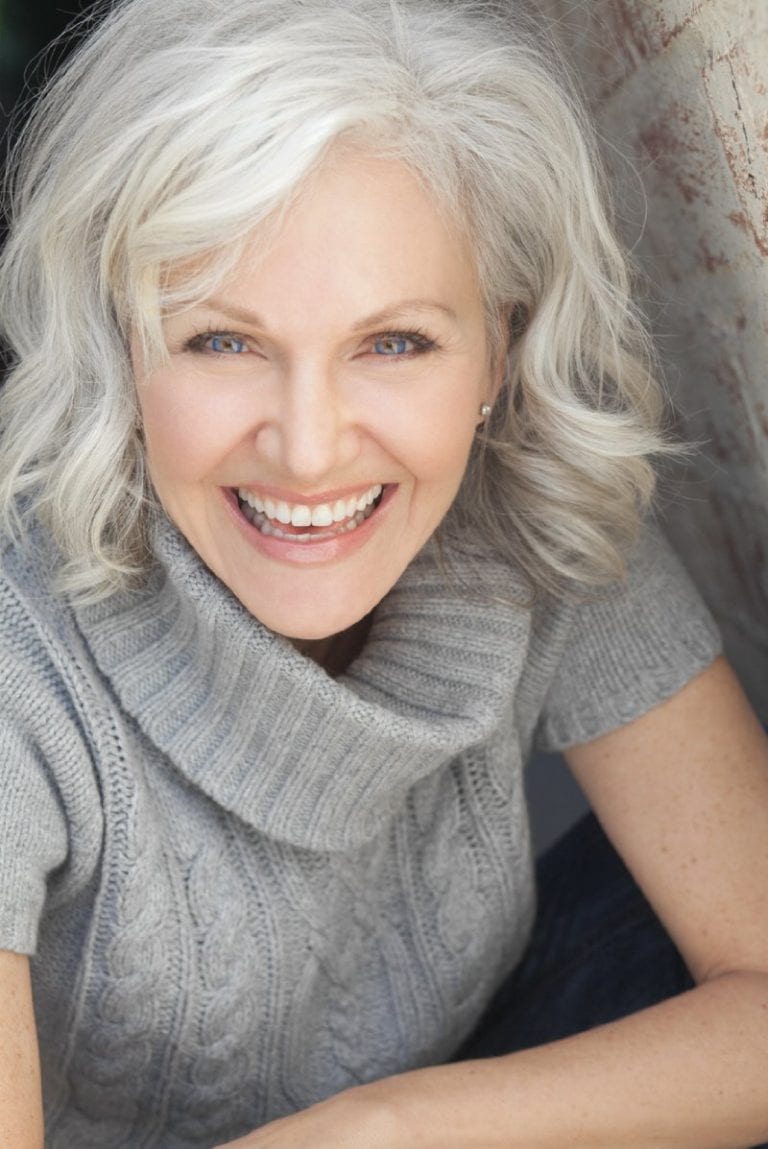 The grey color and the wavy texture come together into one timeless hairstyle. Some of the hair in front is cut into fringes and then brushed to one side. The rest of the hair is cut evenly and the length is kept right until the shoulders.
You can call this one a classic lob hairstyle. The hair has a bedhead kind of tousled look to it that really makes it look sexy. You can sport this hairstyle with all of your outfits.
Messy Beach Waves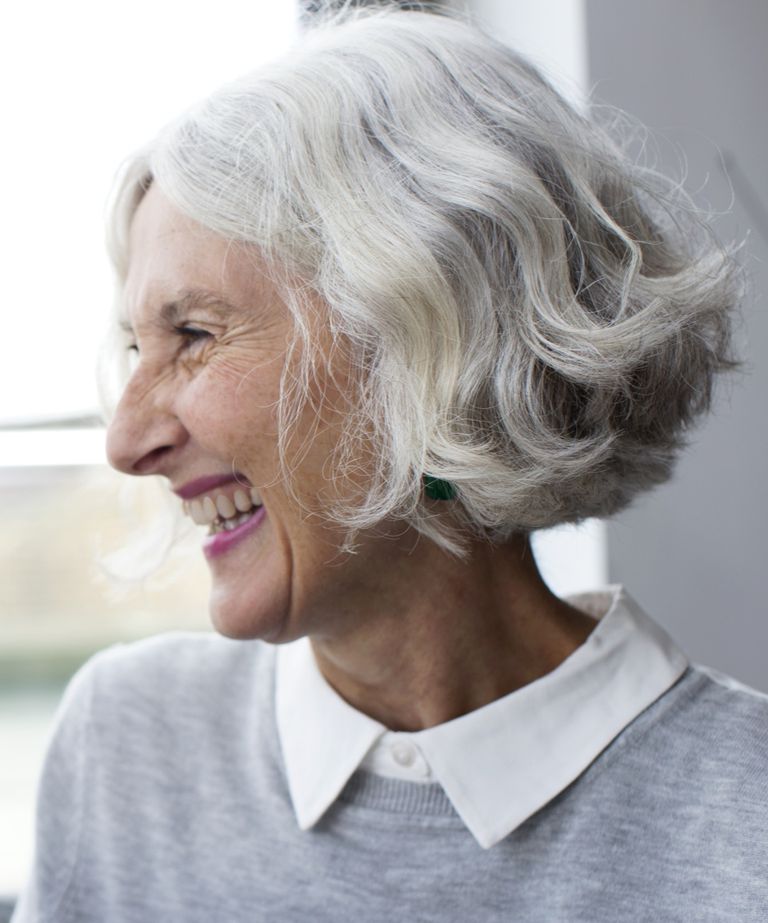 The beachy wave-cut shows a lot of waves and more texture, and together they give a very relaxed yet polished appeal that does not need much maintenance.
This bob haircut works perfectly on chin-length hair and goes well with any face shape. Use hair styling tools to make the waves more prominent.
Classic Pixie
For a classic pixie look, the hair is cut using razor tools so that there is a natural feathering layer created.
The hair segments are given isolated layers that make it look neat but also voluminous. If you want a style that needs no maintenance at all, this is it!
Disconnected Pixie
Extra short hair doesn't have to be bad. An ear-length disconnected pixie haircut styled with salt sprays and given a quick tousle is chic.
This can work on any hair texture and face shape. Your neck, too, will look elegant and long. Additionally, play with highlights for more drama.
Tousled Pixie
If you have wavy hair, you can use it best to your advantage to show volume. The tousled pixie is a messy hair cut and yet, it looks extremely elegant and poised.
This short haircut can make you look decades younger, and gives off a very wild and free vibe.
Bowl Cut
While most people are skeptical about the bowl cut, it's a good way to make someone look young and stylish.
The haircut has been around since the 1950s and has seen many iterations over the decade. The modern version is minimal, chic, and accentuates all face shapes.
Shag Cut
Is your hair naturally wavy? If so, then, try the shag style haircut. It's low-maintenance, casual, and super stylish without even putting in much effort.
No wonder, the shag haircut is an evergreen style. Keep the hair length short and add more layers to make your hair look thick and voluminous.
Ear-length Blunt Cuts
Ear-length bob haircuts are everything chic. They go with every occasion and give a very subtle, charming, and elegant look.
They can also make the person look a decade younger by livening up the face. Add bangs if you have a broader forehead to balance the look.
Layered Pixie with Textured Bangs
There's no way a senior lady cannot rock a punk-inspired hairdo. The layered pixie with textured bangs is simple yet chic enough to make a powerful statement.
This short haircut with bangs is best for straight hair. Adding silver or platinum streaks can make it look even better.
Feathered Back-Swept Crop
Gray hair is catching up with the trend. You can flaunt your real hair color proudly now. And when you do so, try it with this feathered back-swept crop.
A feathered hairstyle can enhance the thickness of voluminous hair. Use a root lift spray to add to the drama.
Short Ruffled Silver Hairstyle
Curly hair is difficult to manage. But, a short ruffled silver haircut is not only easily manageable but also gives a soft, feminine outlook.
It can make women look younger. Most women who are concerned about wrinkles should try this haircut instead of rigid and edgy styles.
Feathered and Cropped
Thick hair can be quite a hassle. But, that shouldn't always be the case. Your thick hair can be chopped short in feathered layers that don't hide the volume of your locks and also give you a posh, fashionable appearance.
Make it more voluminous with a root-lift-style spray.
Wedge Cut
A hairstyle for women who have thick hair, this 1970s hairdo makes you look young and trendy. The multiple layers add a better angle, especially at the neck.
Ask your stylist to add more angles to give it a more dramatic appeal. Keep the sides long up to your chin.
FAQs
Why do most old ladies have short hair?
There are a few different reasons older women may have short hair. It could be that they prefer a hair routine that is easier to manage and less time-consuming, or their hair could be showing signs of aging just as they are.
As you age, your hair gets thinner and changes texture, which may not be the ideal look that an older woman wants.
Does short hair make an older woman look younger, or does it age a woman?
You don't have to cut your hair just because you are aging, but short hair can cause you to look younger. It lifts weight away from the face and makes you look lighter and more youthful.
Many different haircuts will complement your face shape, hair texture, and preferred overall style. Don't be afraid to experiment with both short and long cuts to find the look that works for you and your hair.
Why should I cut my hair after getting old?
You don't have to, but sometimes hair shows signs of aging more obviously than other places on your body. It can thin, break, change texture, and lose pigment. Short hairstyles are also more efficient.
The following are the top 41 Short Hairstyles for Older Women that you can try out if you want to experiment with your hair but do not want it to look too over the top. You will certainly find more than one hairstyle you like from this list.